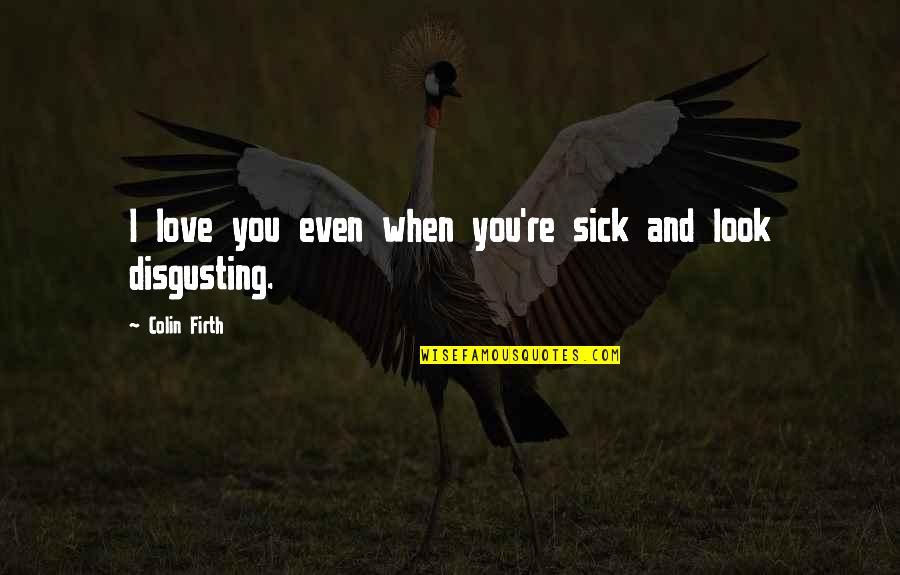 I love you even when you're sick and look disgusting.
—
Colin Firth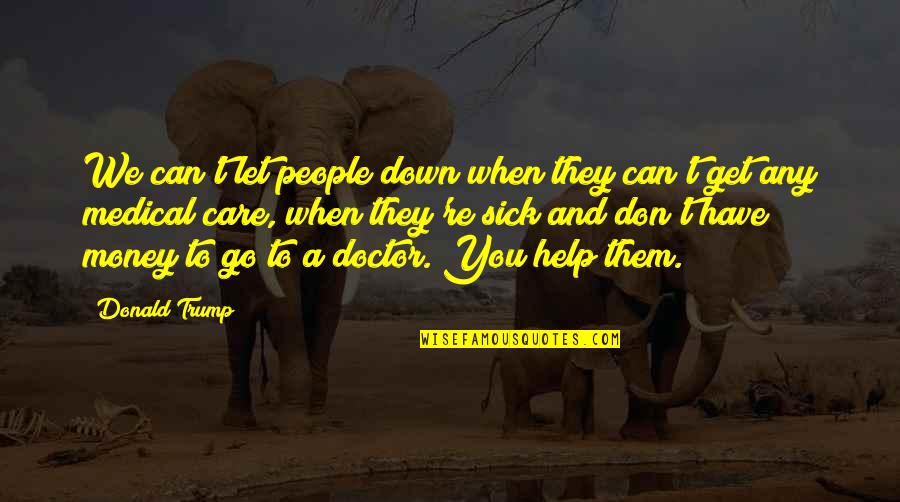 We can't let people down when they can't get any medical care, when they're sick and don't have money to go to a doctor. You help them.
—
Donald Trump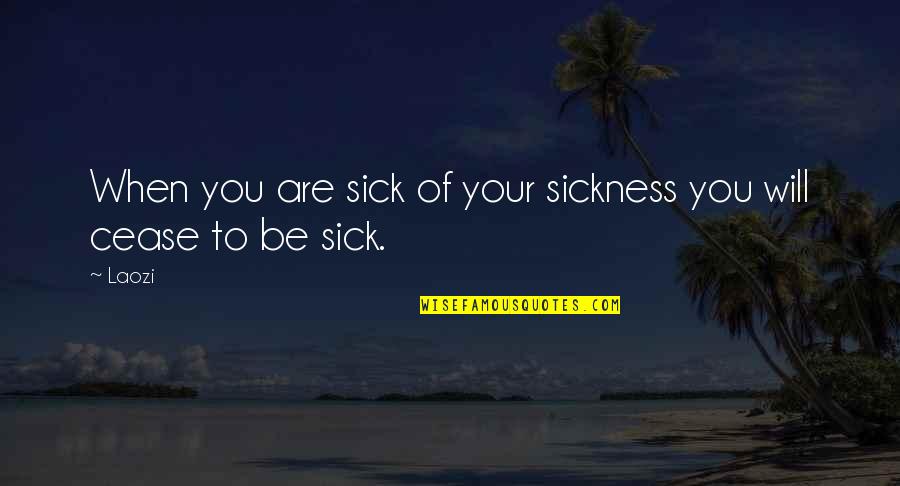 When you are sick of your sickness you will cease to be sick.
—
Laozi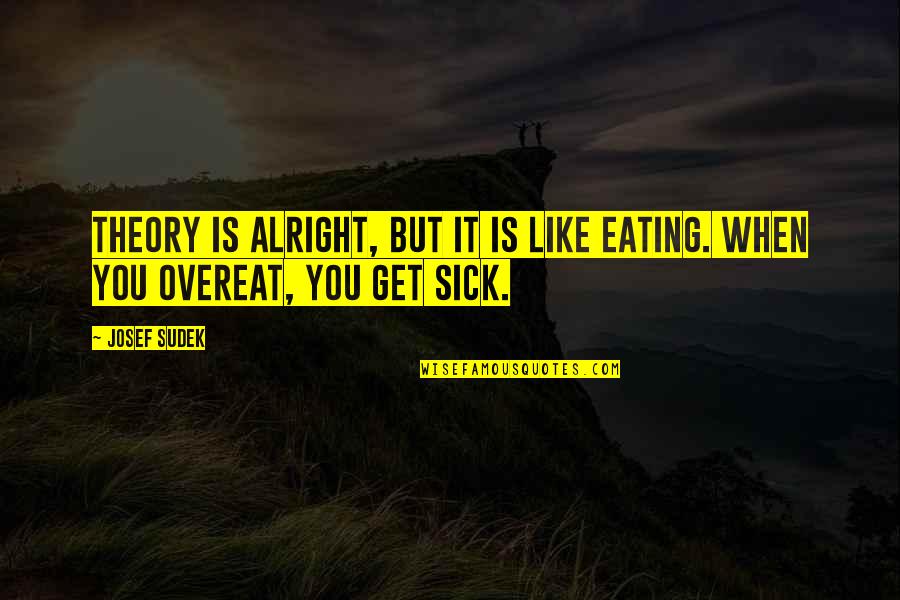 Theory is alright, but it is like eating. When you overeat, you get sick.
—
Josef Sudek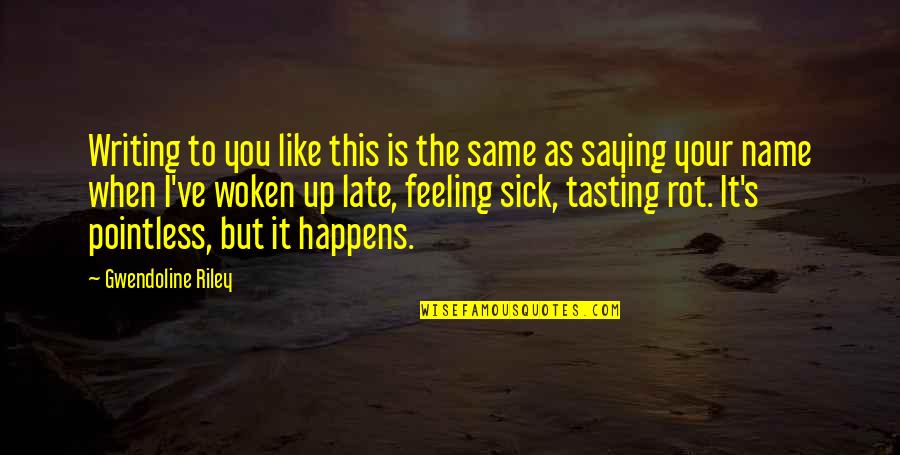 Writing to you like this is the same as saying your name when I've woken up late, feeling sick, tasting rot. It's pointless, but it happens.
—
Gwendoline Riley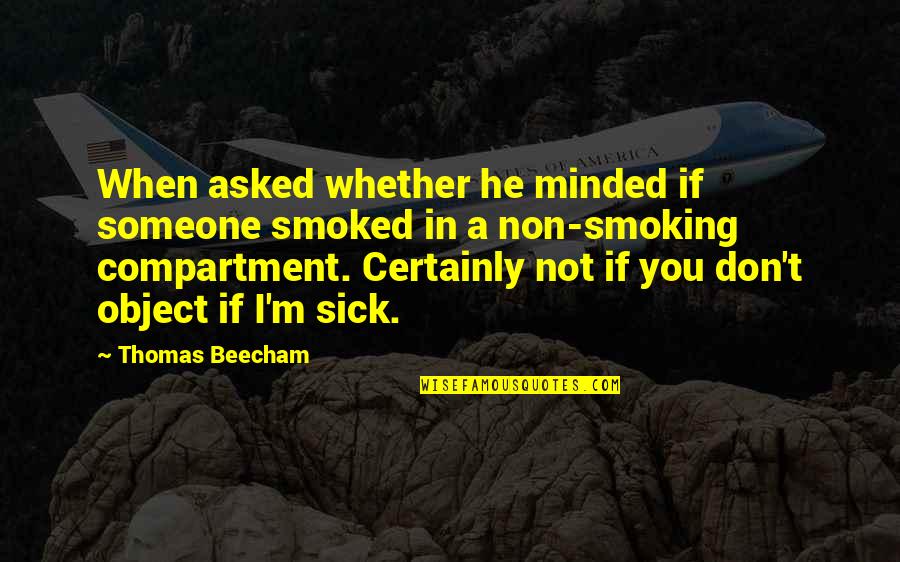 When asked whether he minded if someone smoked in a non-smoking compartment. Certainly not if you don't object if I'm sick.
—
Thomas Beecham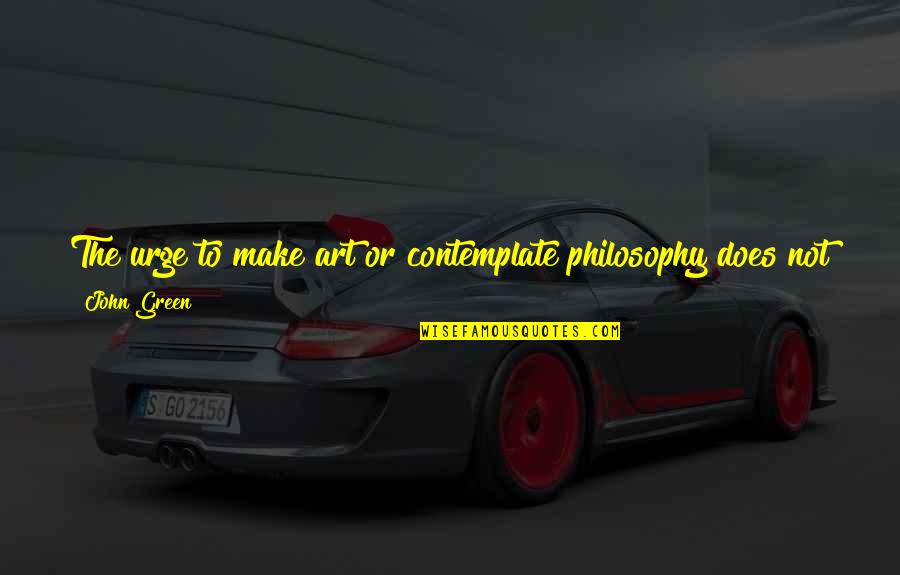 The urge to make art or contemplate philosophy does not go away when you are sick. Those urges just become transfigured by illness.
—
John Green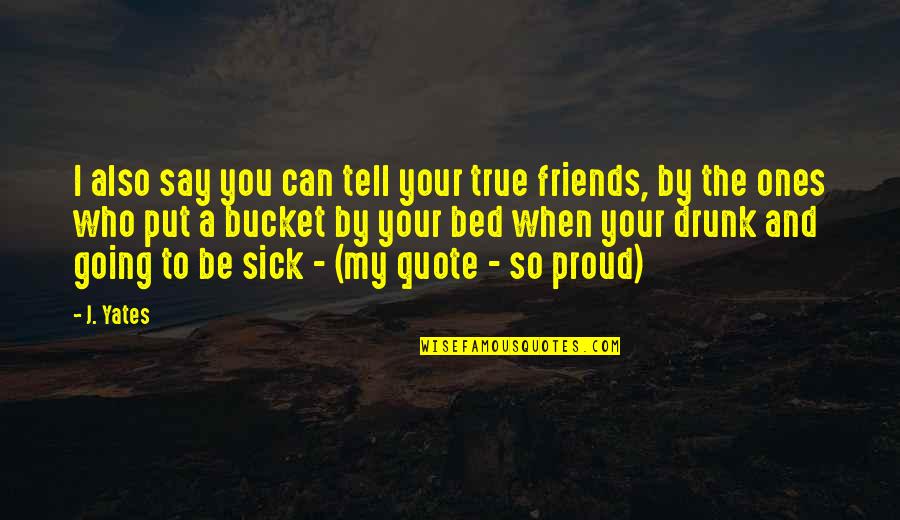 I also say you can tell your true friends, by the ones who put a bucket by your bed when your drunk and going to be sick - (my quote - so proud)
—
J. Yates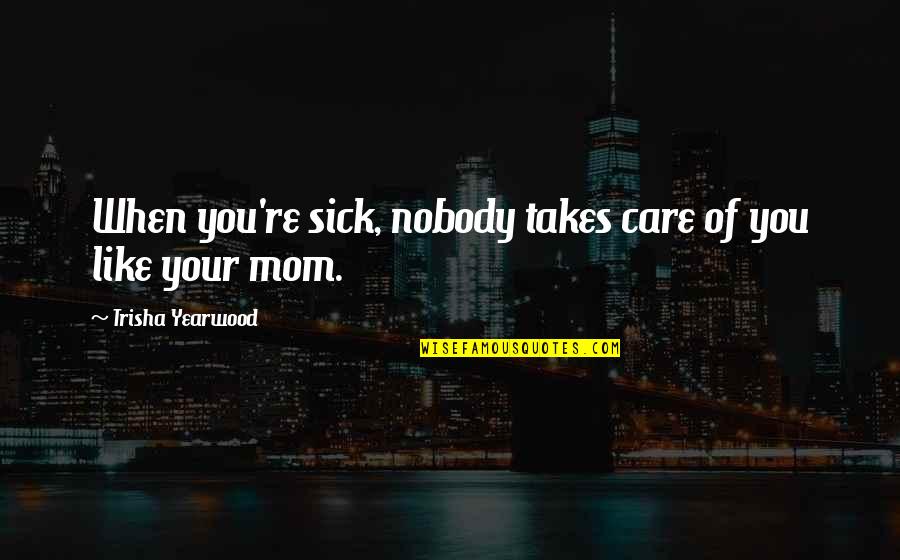 When you're sick, nobody takes care of you like your mom.
—
Trisha Yearwood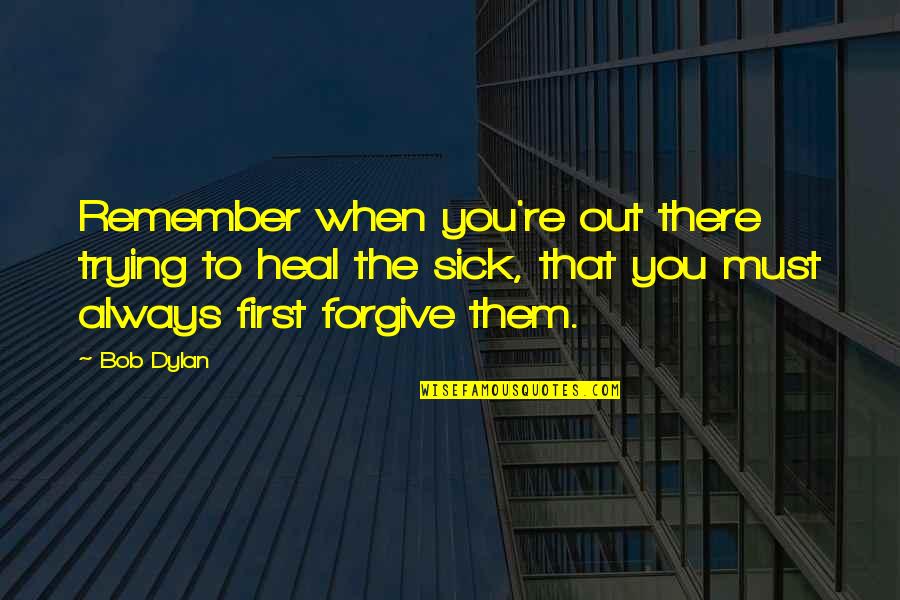 Remember when you're out there trying to heal the sick, that you must always first forgive them. —
Bob Dylan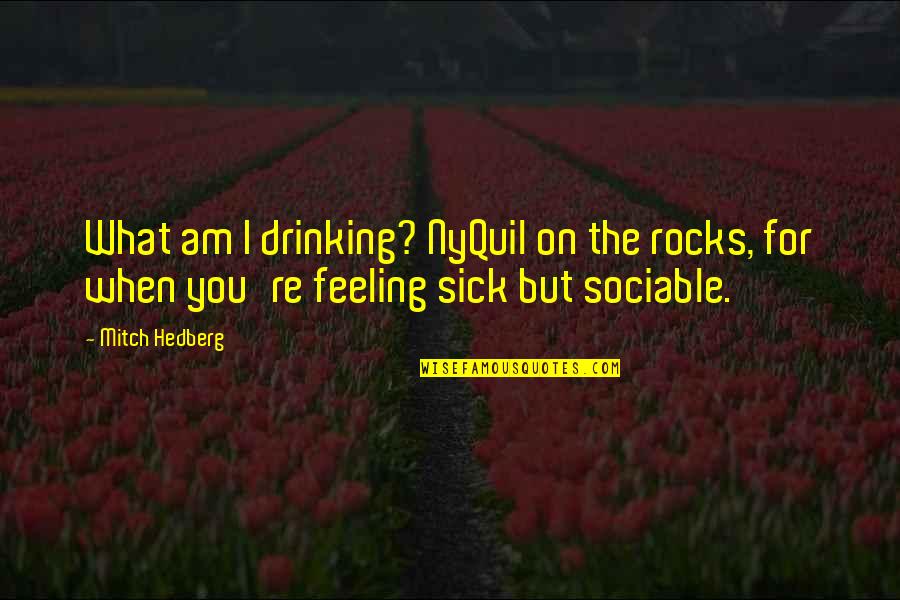 What am I drinking? NyQuil on the rocks, for when you're feeling sick but sociable. —
Mitch Hedberg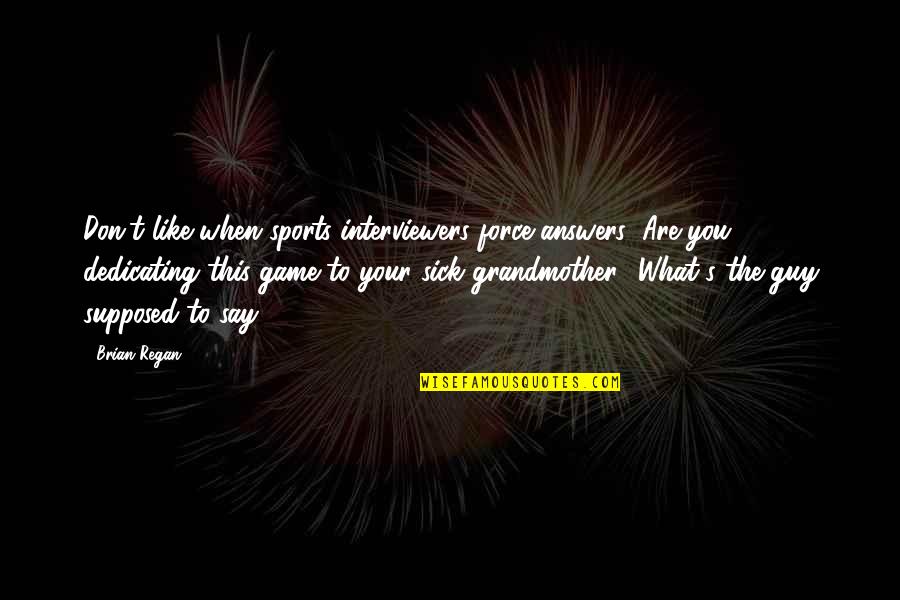 Don't like when sports interviewers force answers: Are you dedicating this game to your sick grandmother? What's the guy supposed to say? —
Brian Regan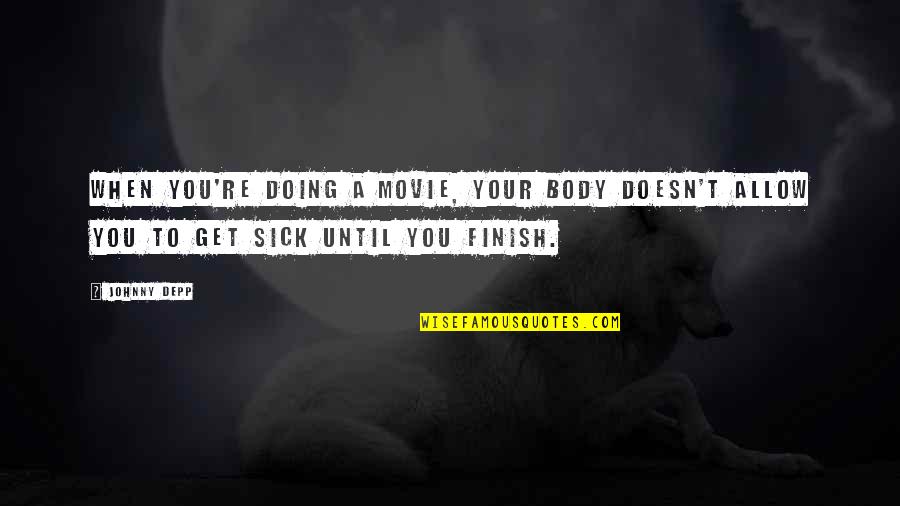 When you're doing a movie, your body doesn't allow you to get sick until you finish. —
Johnny Depp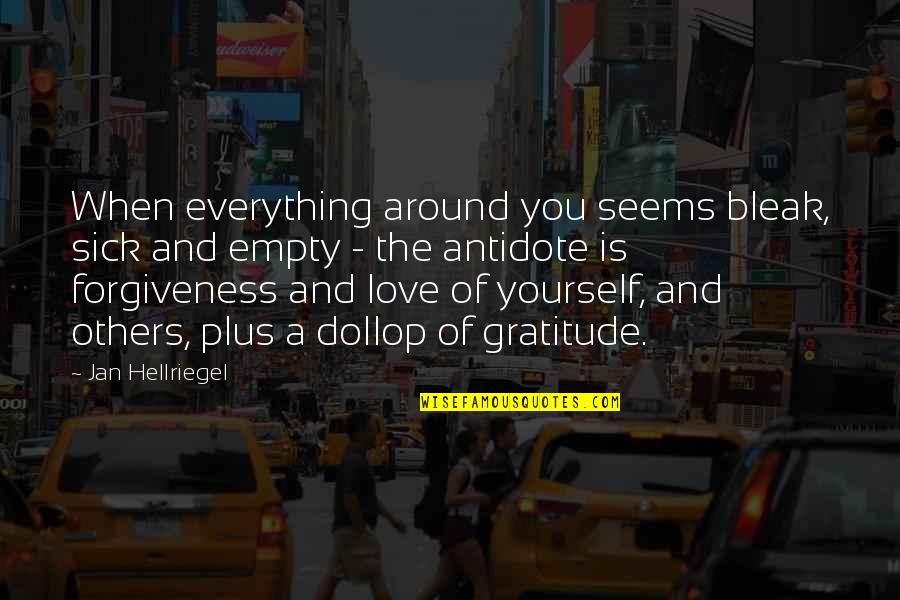 When everything around you seems bleak, sick and empty - the antidote is forgiveness and love of yourself, and others, plus a dollop of gratitude. —
Jan Hellriegel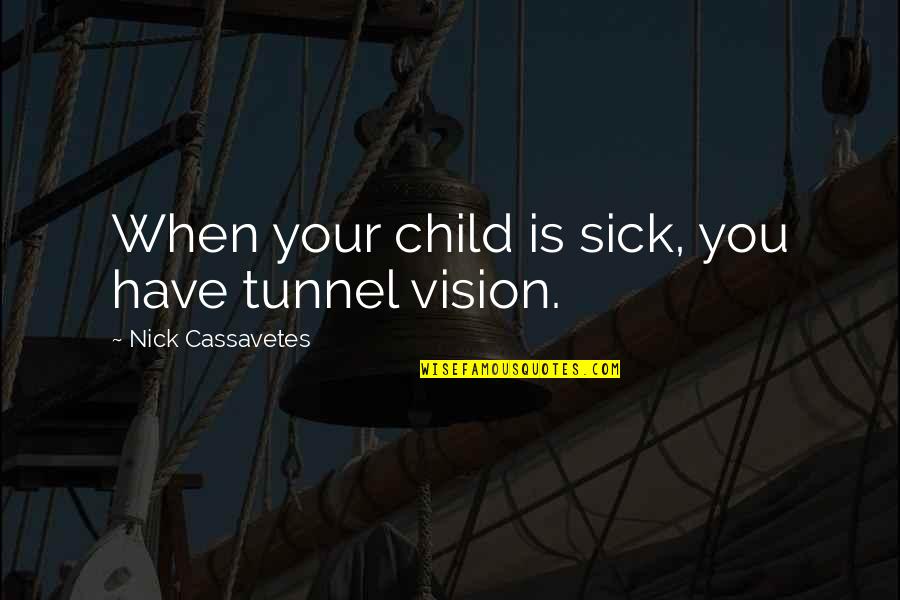 When your child is sick, you have tunnel vision. —
Nick Cassavetes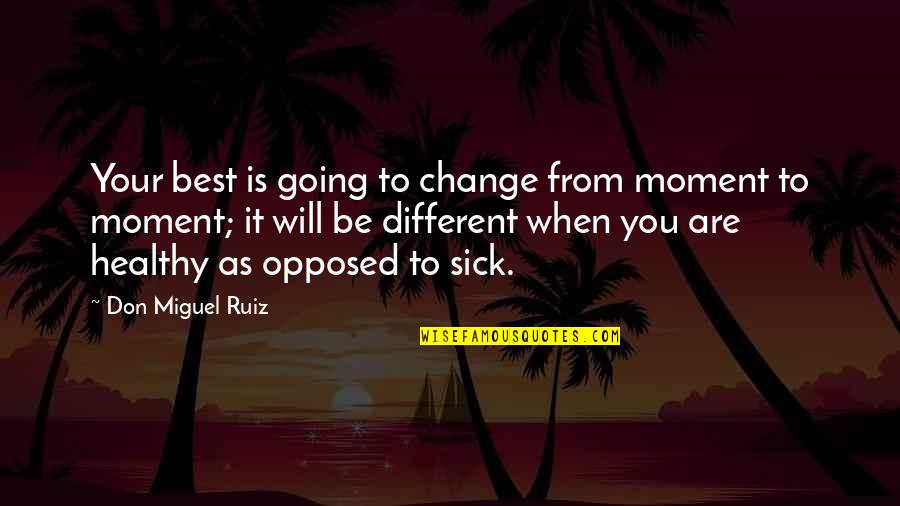 Your best is going to change from moment to moment; it will be different when you are healthy as opposed to sick. —
Don Miguel Ruiz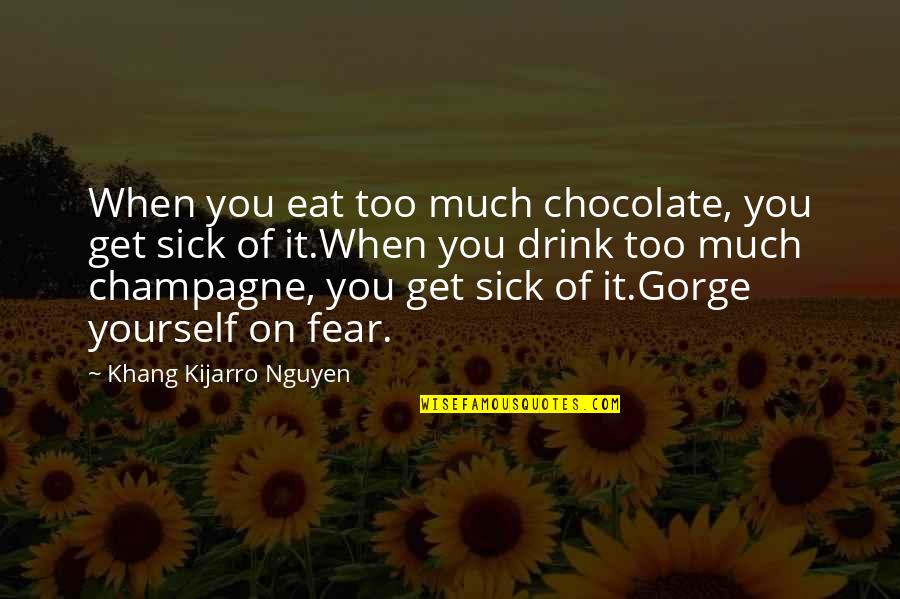 When you eat too much chocolate, you get sick of it.
When you drink too much champagne, you get sick of it.
Gorge yourself on fear. —
Khang Kijarro Nguyen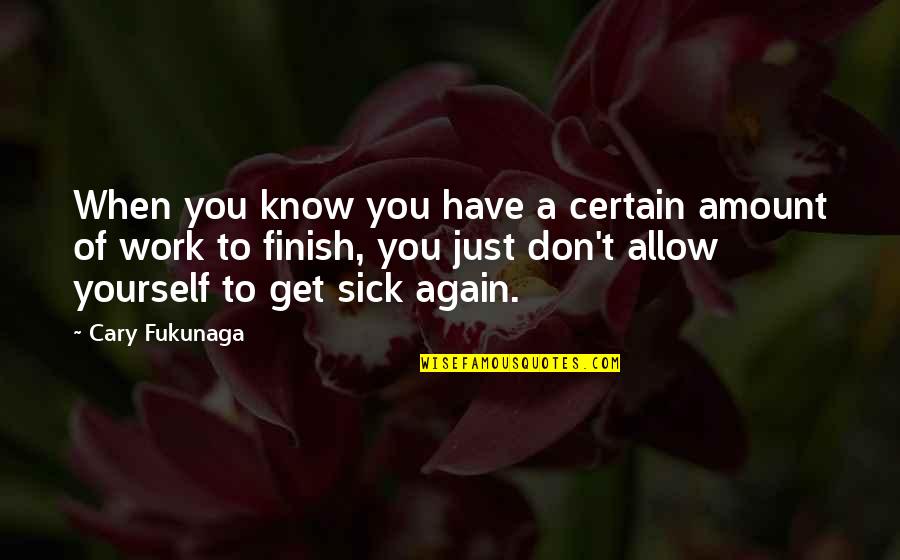 When you know you have a certain amount of work to finish, you just don't allow yourself to get sick again. —
Cary Fukunaga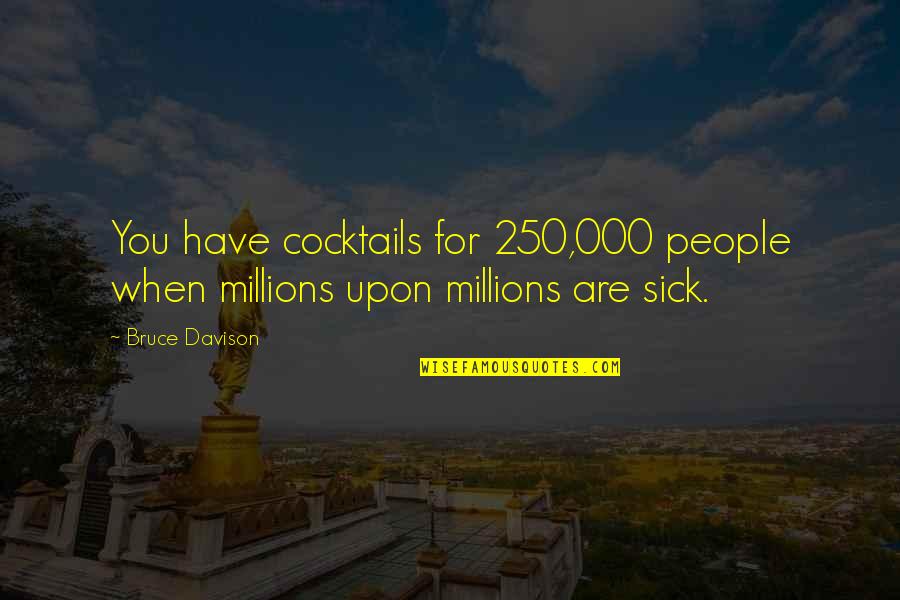 You have cocktails for 250,000 people when millions upon millions are sick. —
Bruce Davison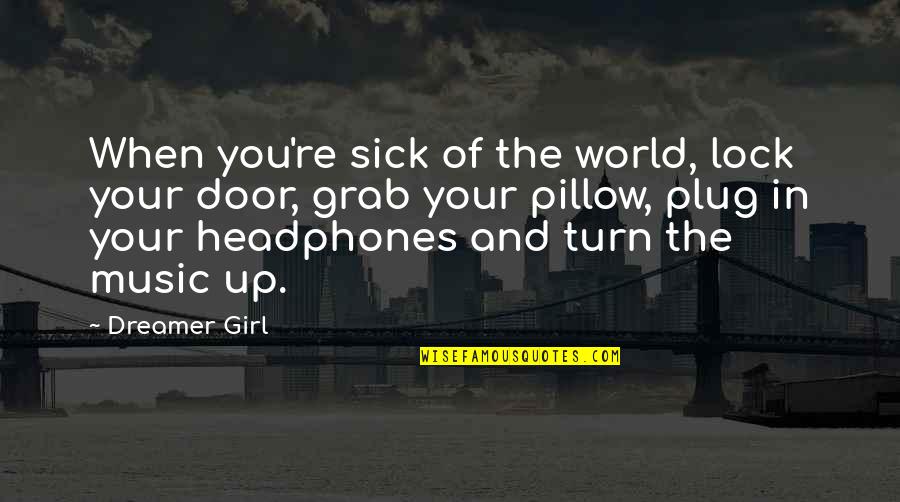 When you're sick
of the world, lock your door, grab your pillow, plug in your headphones and turn the music up. —
Dreamer Girl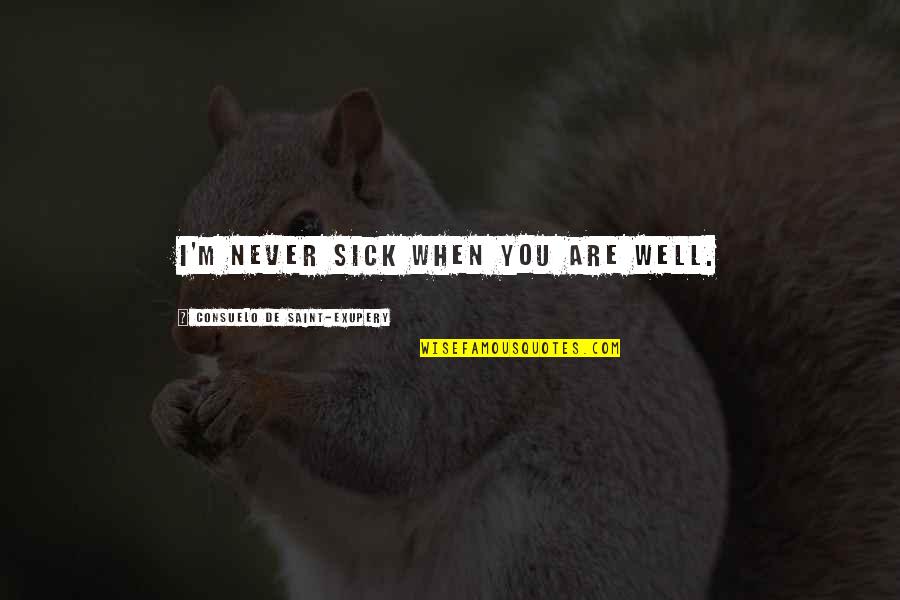 I'm never sick when you are well. —
Consuelo De Saint-Exupery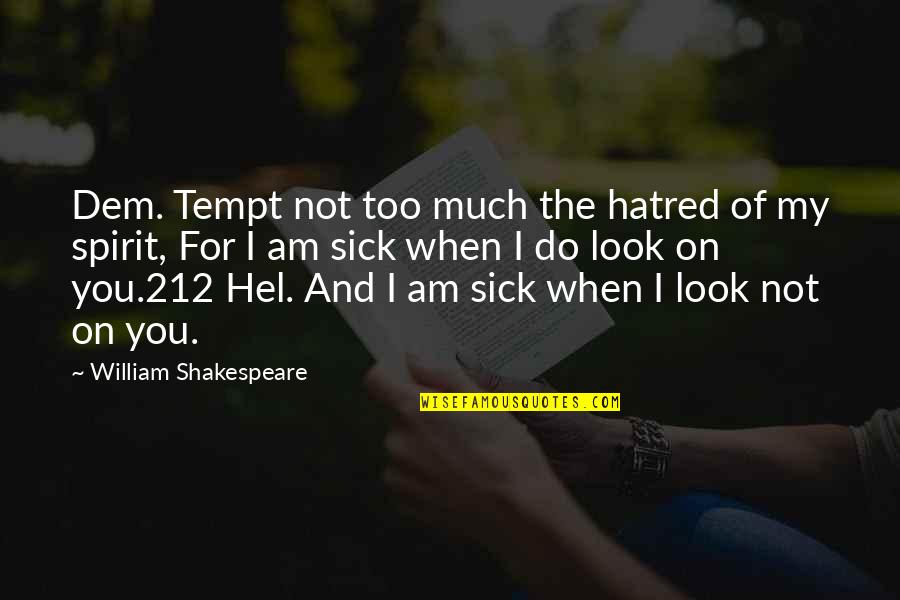 Dem. Tempt not too much the hatred of my spirit, For I am sick when I do look on you.212 Hel. And I am sick when I look not on you. —
William Shakespeare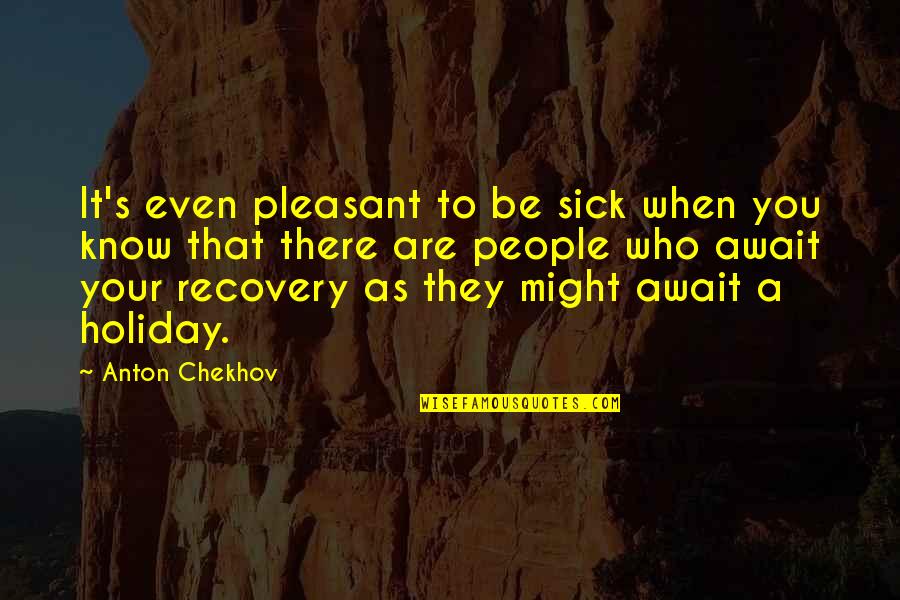 It's even pleasant to be sick when you know that there are people who await your recovery as they might await a holiday. —
Anton Chekhov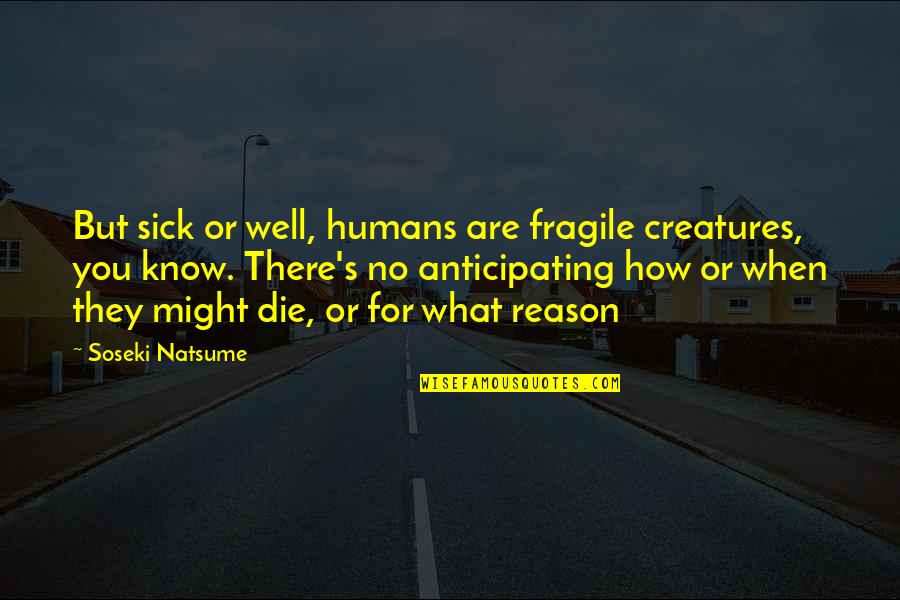 But sick or well, humans are fragile creatures, you know. There's no anticipating how or when they might die, or for what reason —
Soseki Natsume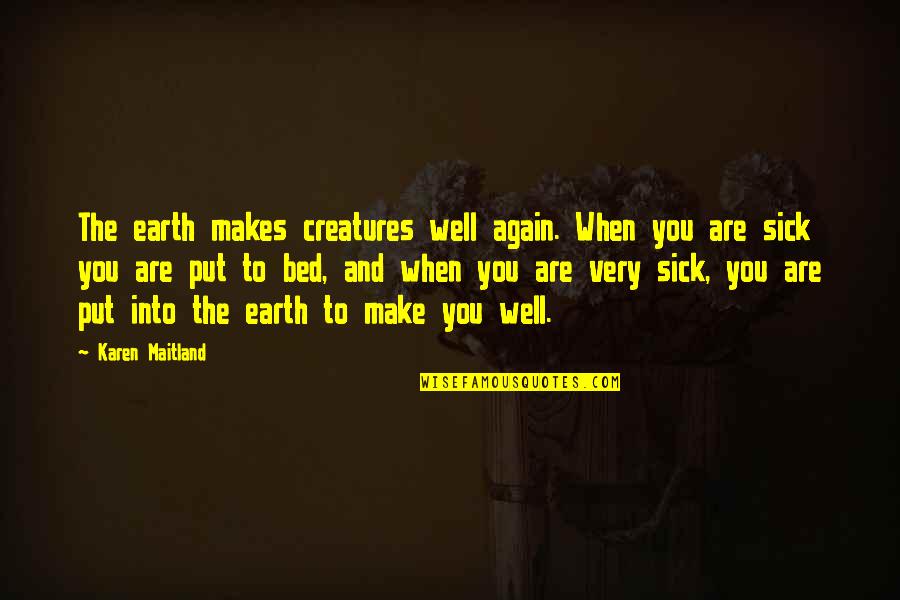 The earth makes creatures well again. When you are sick you are put to bed, and when you are very sick, you are put into the earth to make you well. —
Karen Maitland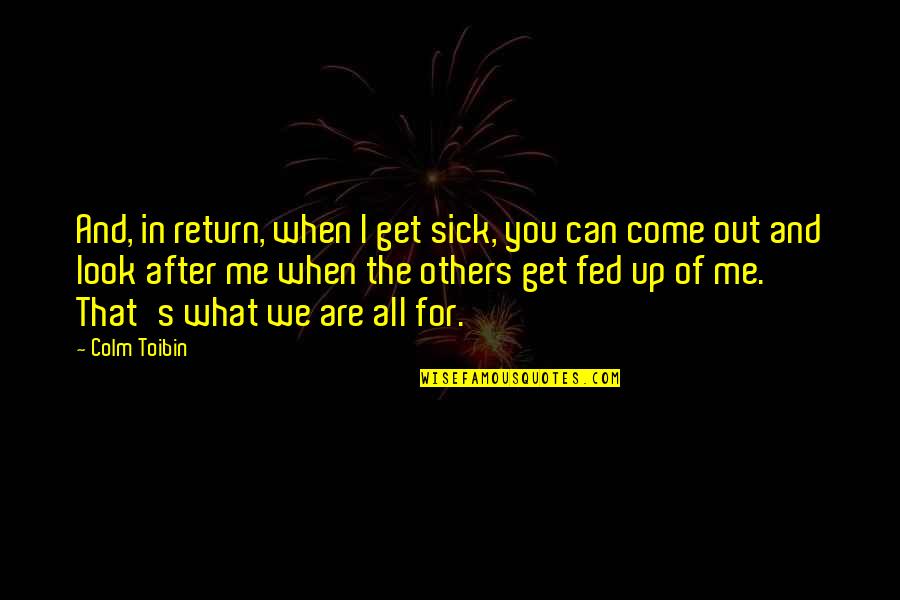 And, in return, when I get sick, you can come out and look after me when the others get fed up of me. That's what we are all for. —
Colm Toibin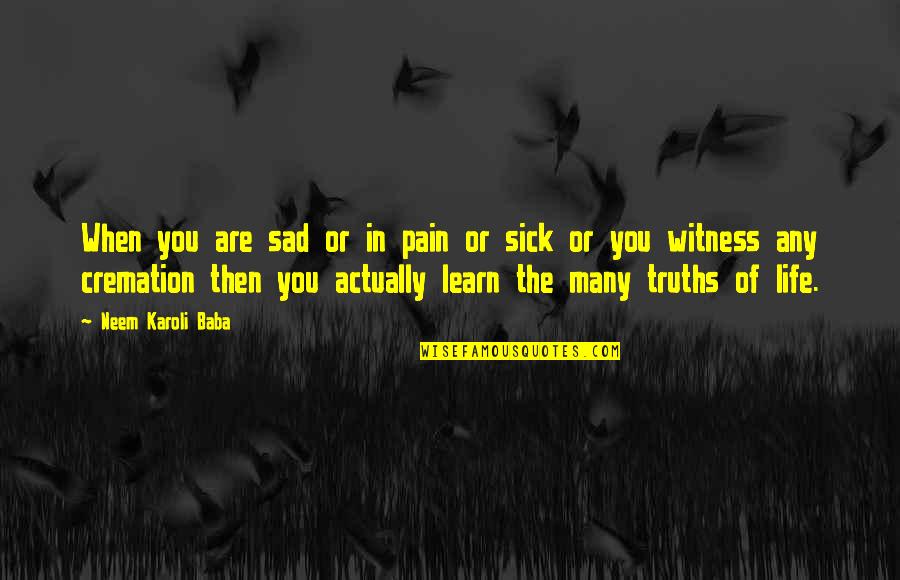 When you are sad or in pain or sick or you witness any cremation then you actually learn the many truths of life. —
Neem Karoli Baba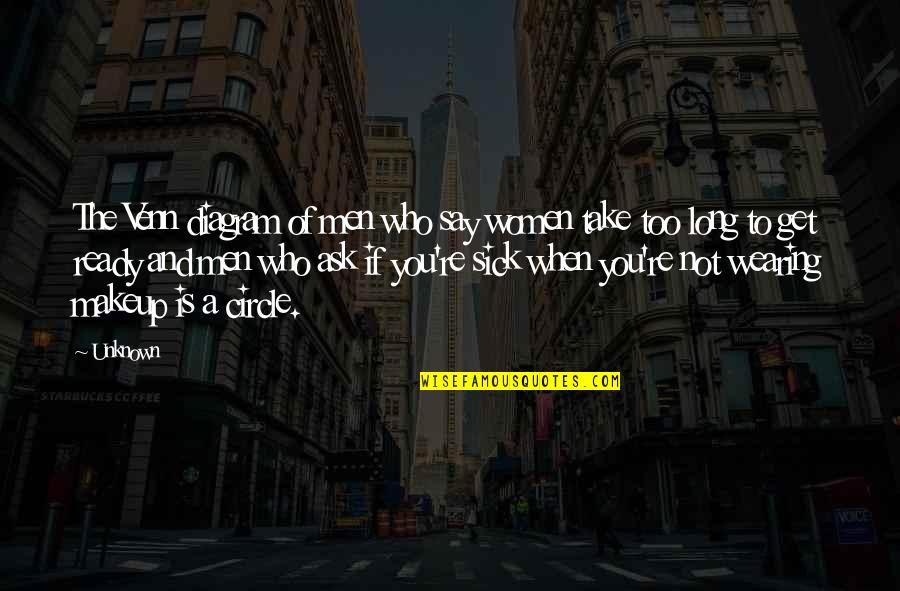 The Venn diagram of men who say women take too long to get ready and men who ask if you're sick when you're not wearing makeup is a circle. —
Unknown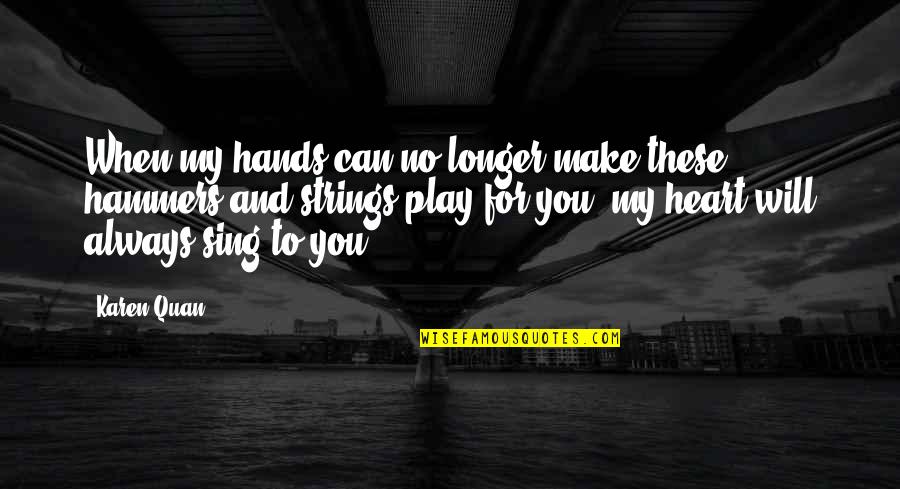 When my hands can no longer make these hammers and strings play for you, my heart will always sing to you. —
Karen Quan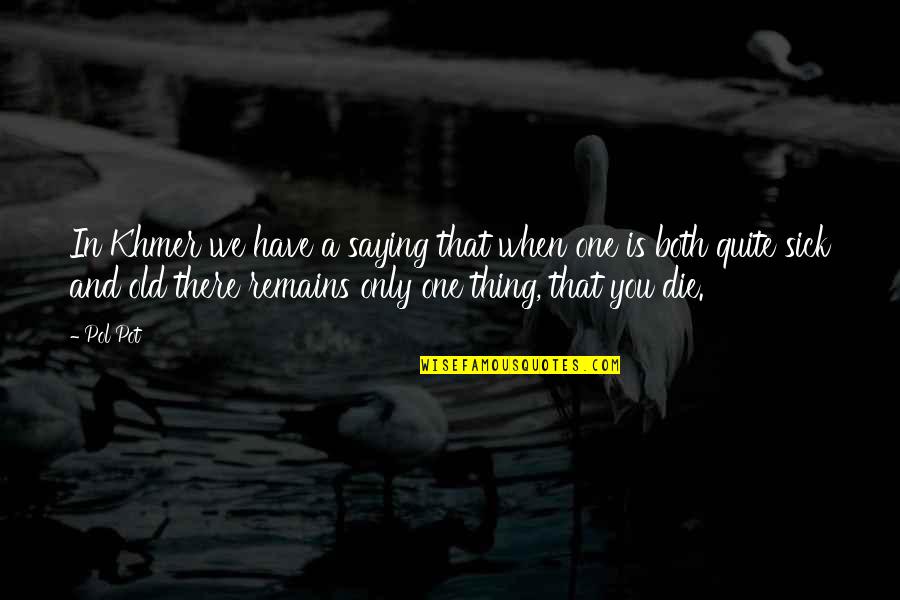 In Khmer we have a saying that when one is both quite sick and old there remains only one thing, that you die. —
Pol Pot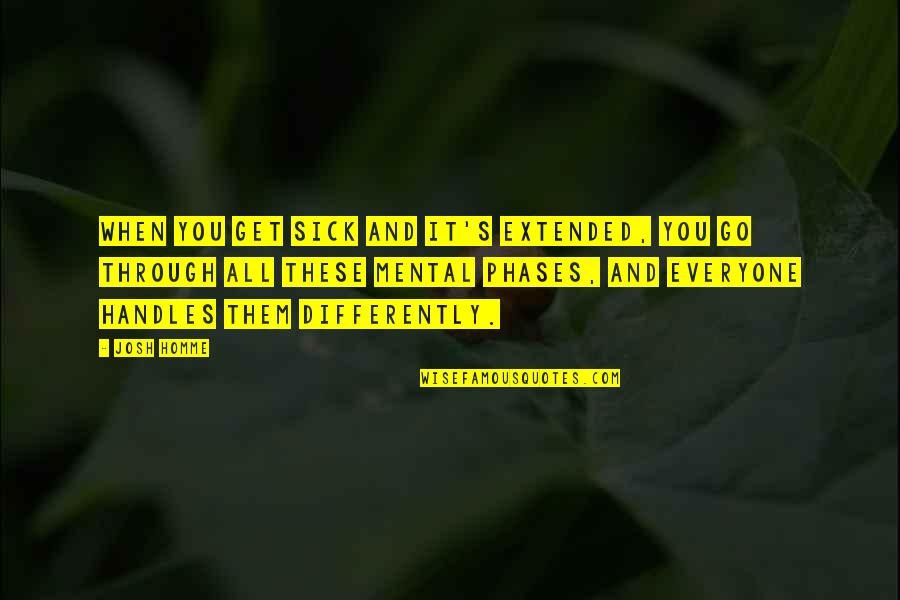 When you get sick and it's extended, you go through all these mental phases, and everyone handles them differently. —
Josh Homme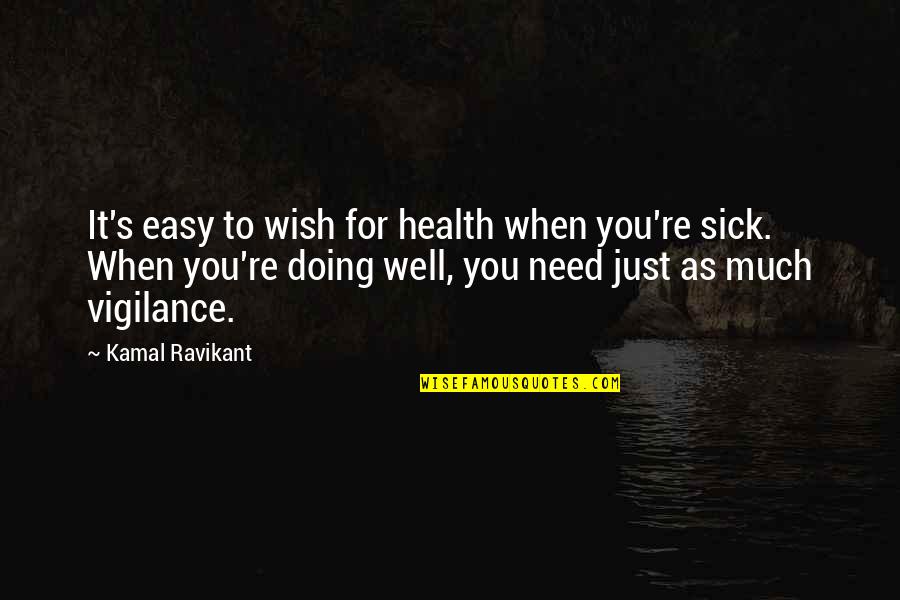 It's easy to wish for health
when you're sick
. When you're doing well, you need just as much vigilance. —
Kamal Ravikant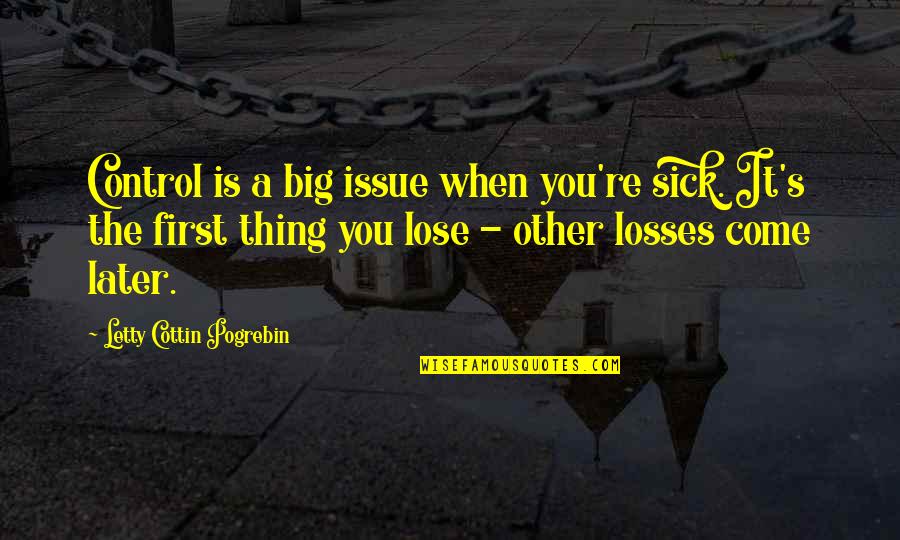 Control is a big issue
when you're sick
. It's the first thing you lose - other losses come later. —
Letty Cottin Pogrebin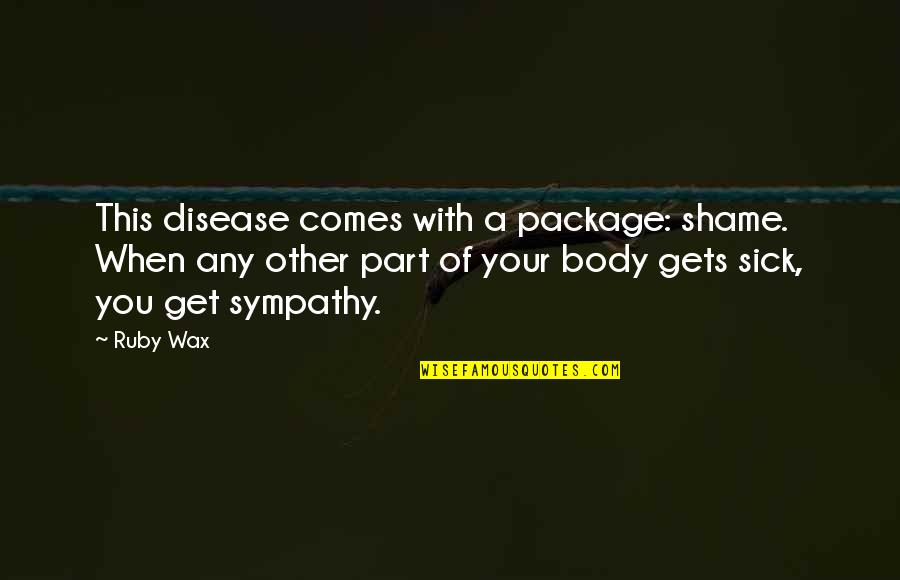 This disease comes with a package: shame. When any other part of your body gets sick, you get sympathy. —
Ruby Wax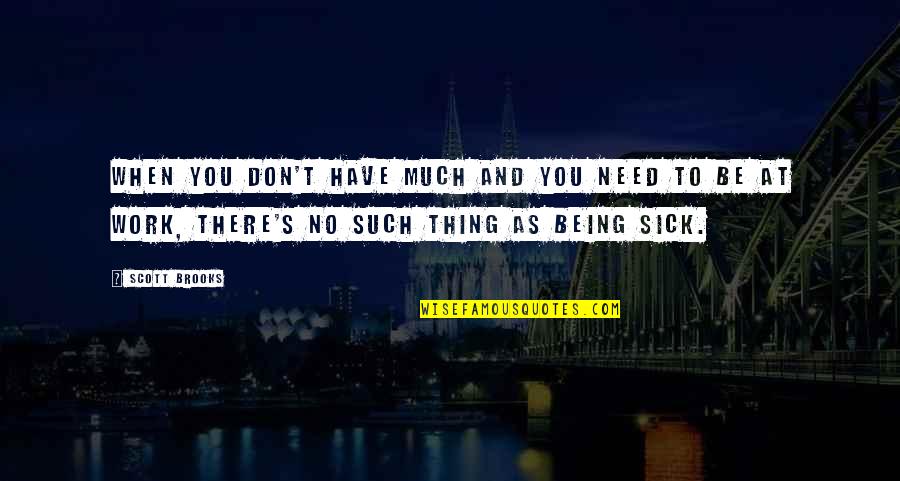 When you don't have much and you need to be at work, there's no such thing as being sick. —
Scott Brooks
There are times not to flirt.
When you're sick
. When you're with children. When you're on the witness stand. —
Joyce Jillson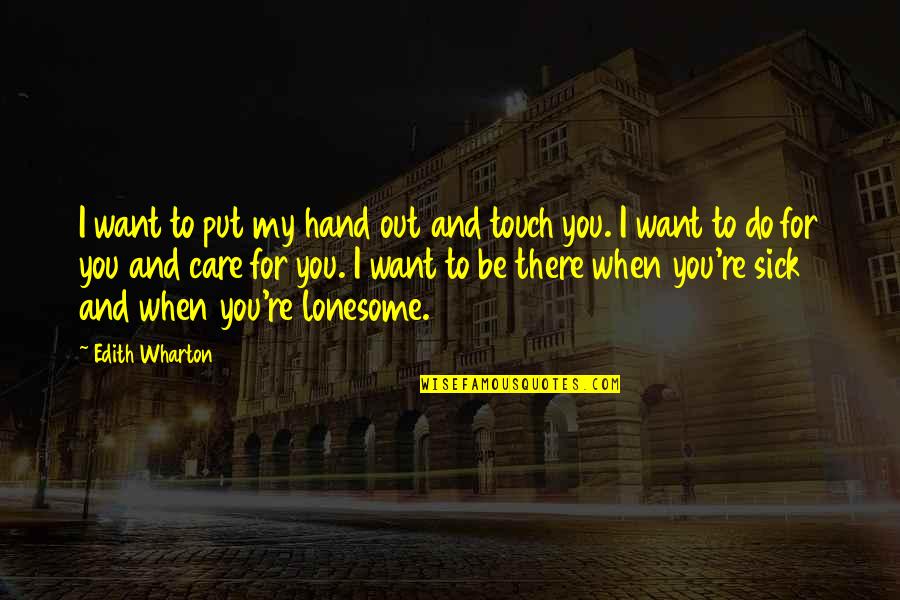 I want to put my hand out and touch you. I want to do for you and care for you. I want to be there
when you're sick
and when you're lonesome. —
Edith Wharton
When you die, it will not be because you are sick, but because you were alive. —
Seneca The Younger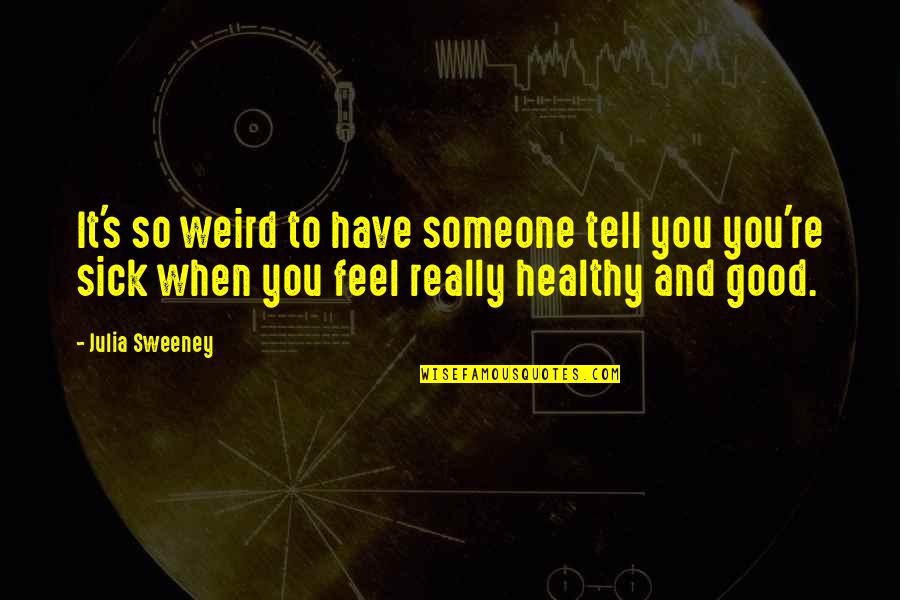 It's so weird to have someone tell you you're sick when you feel really healthy and good. —
Julia Sweeney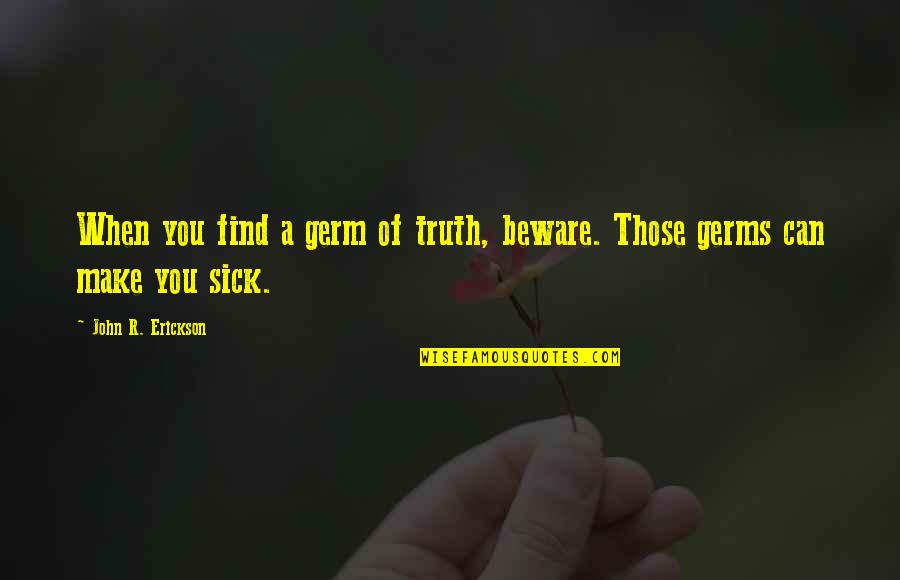 When you find a germ of truth, beware. Those germs can make you sick. —
John R. Erickson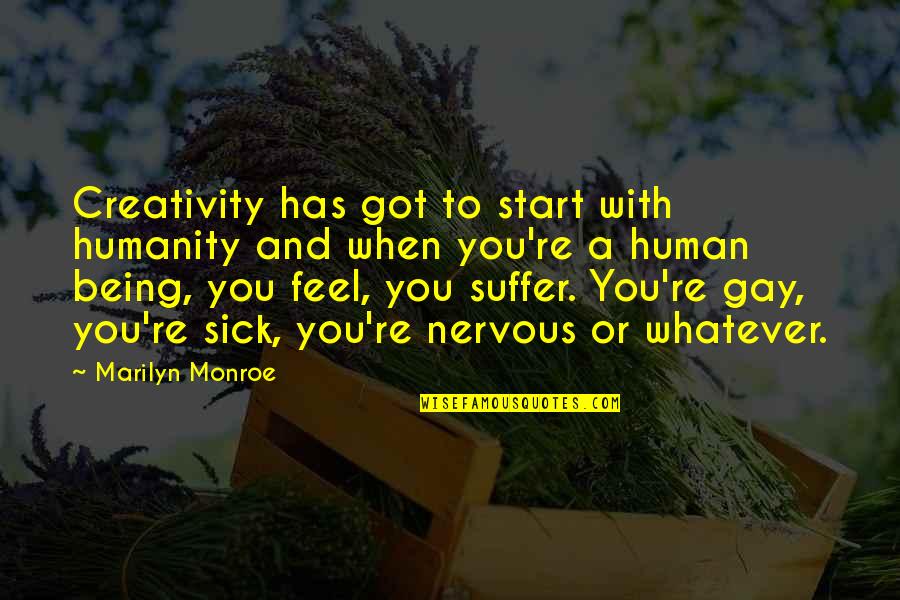 Creativity has got to start with humanity and when you're a human being, you feel, you suffer. You're gay, you're sick, you're nervous or whatever. —
Marilyn Monroe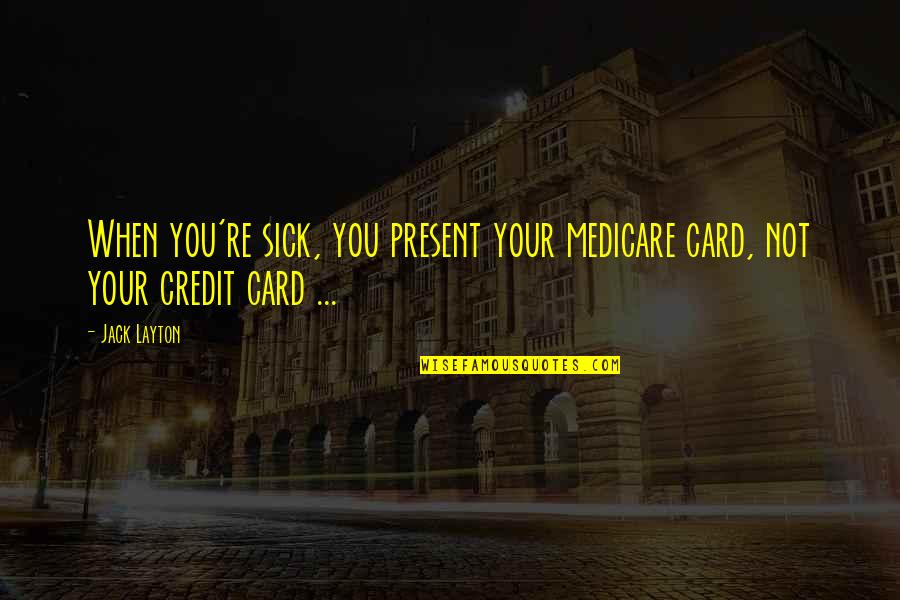 When you're sick
, you present your medicare card, not your credit card ... —
Jack Layton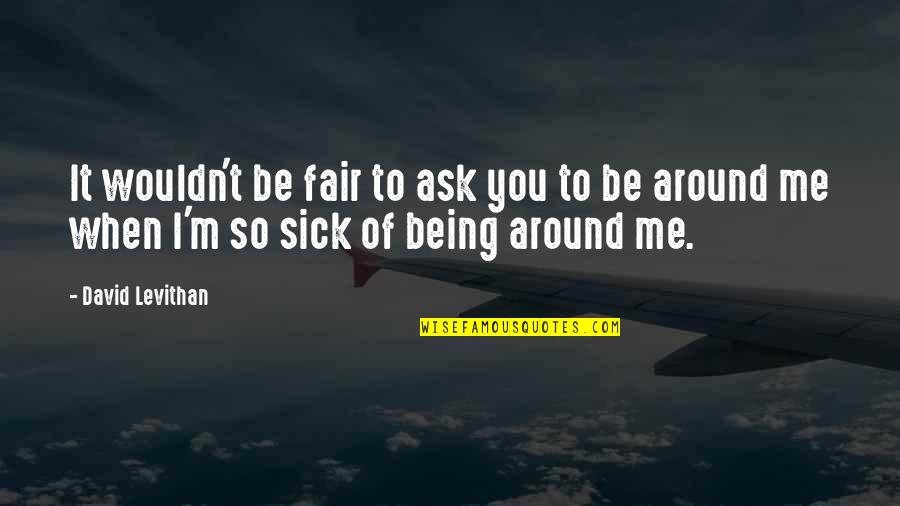 It wouldn't be fair to ask you to be around me when I'm so sick of being around me. —
David Levithan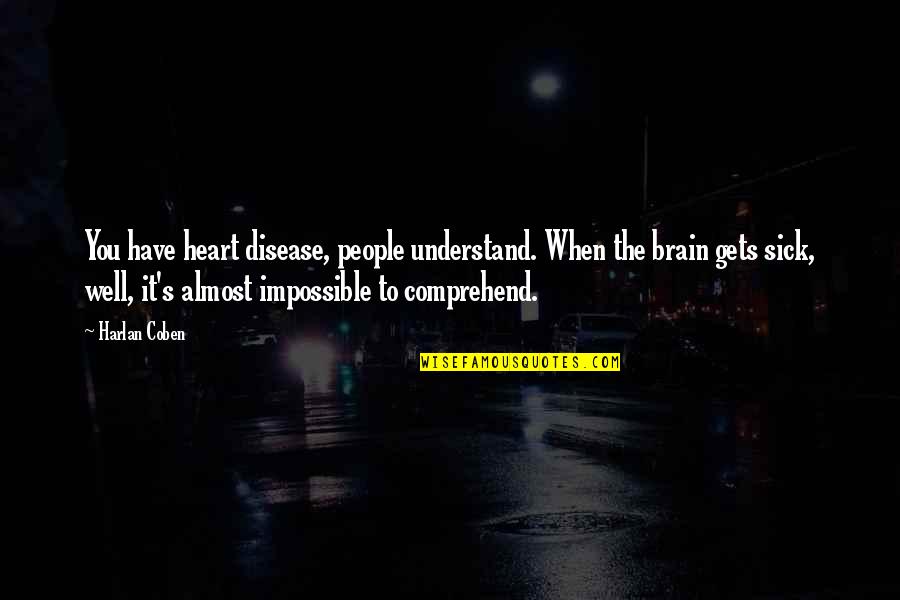 You have heart disease, people understand. When the brain gets sick, well, it's almost impossible to comprehend. —
Harlan Coben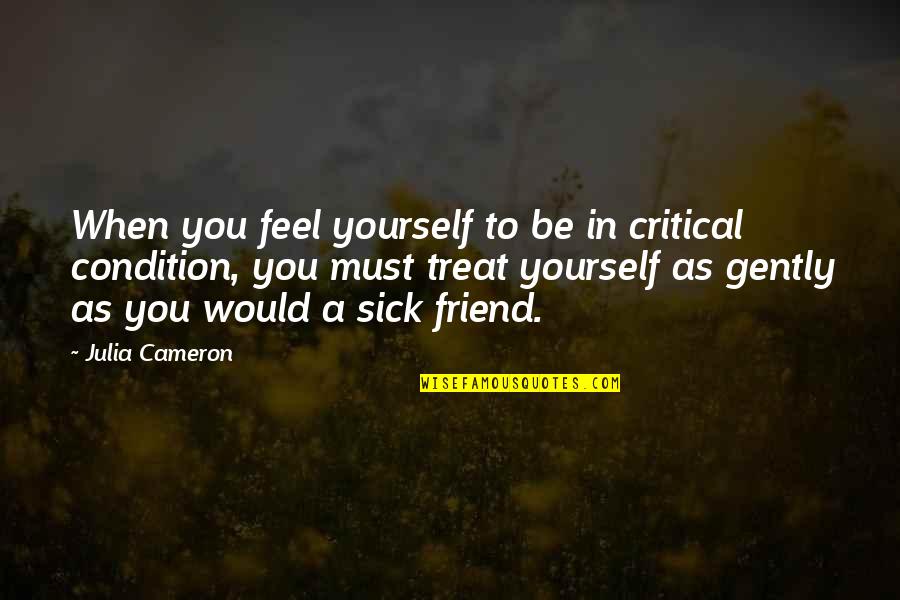 When you feel yourself to be in critical condition, you must treat yourself as gently as you would a sick friend. —
Julia Cameron