Whatever Comes My Way Quotes
Collection of top 25 famous quotes about Whatever Comes My Way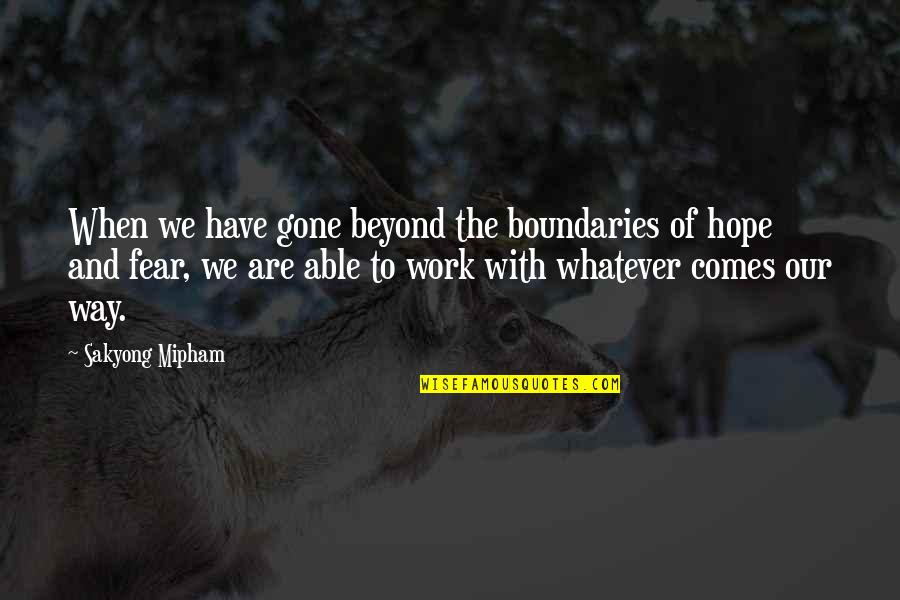 When we have gone beyond the boundaries of hope and fear, we are able to work with whatever comes our way.
—
Sakyong Mipham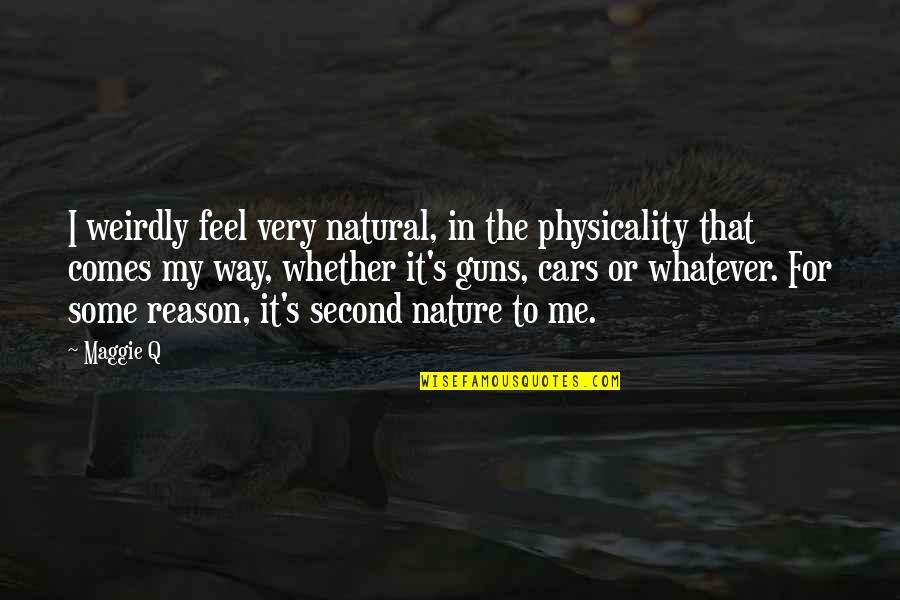 I weirdly feel very natural, in the physicality that comes my way, whether it's guns, cars or whatever. For some reason, it's second nature to me.
—
Maggie Q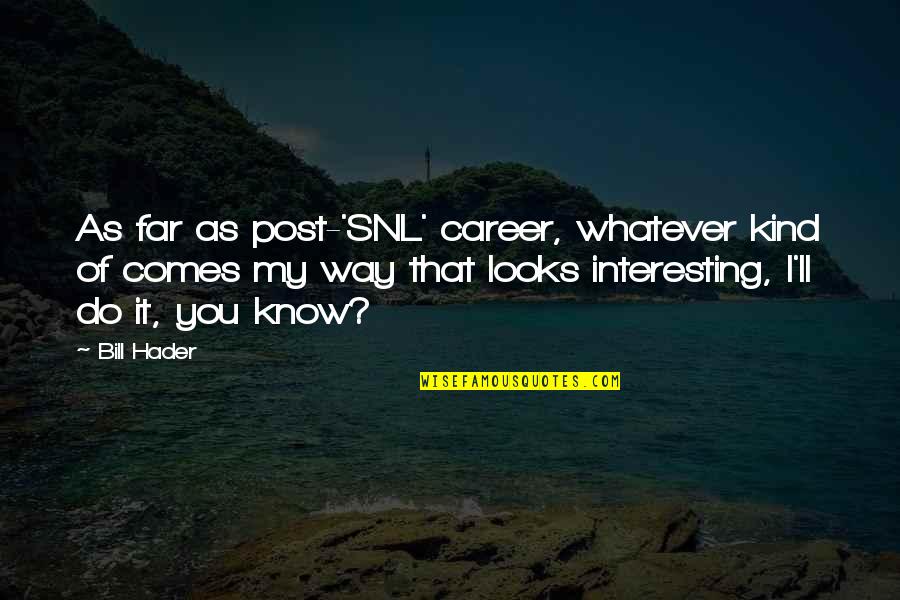 As far as post-'SNL' career, whatever kind of comes my way that looks interesting, I'll do it, you know?
—
Bill Hader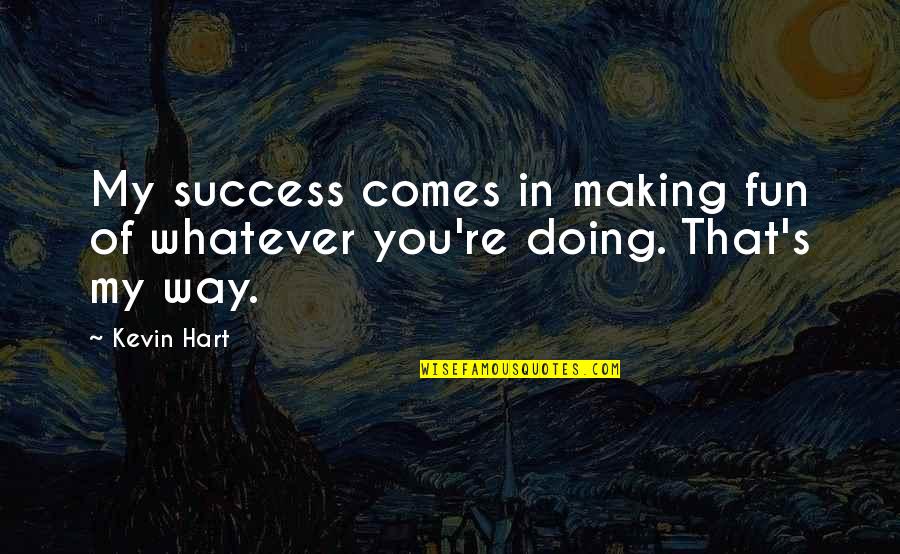 My success comes in making fun of whatever you're doing. That's my way.
—
Kevin Hart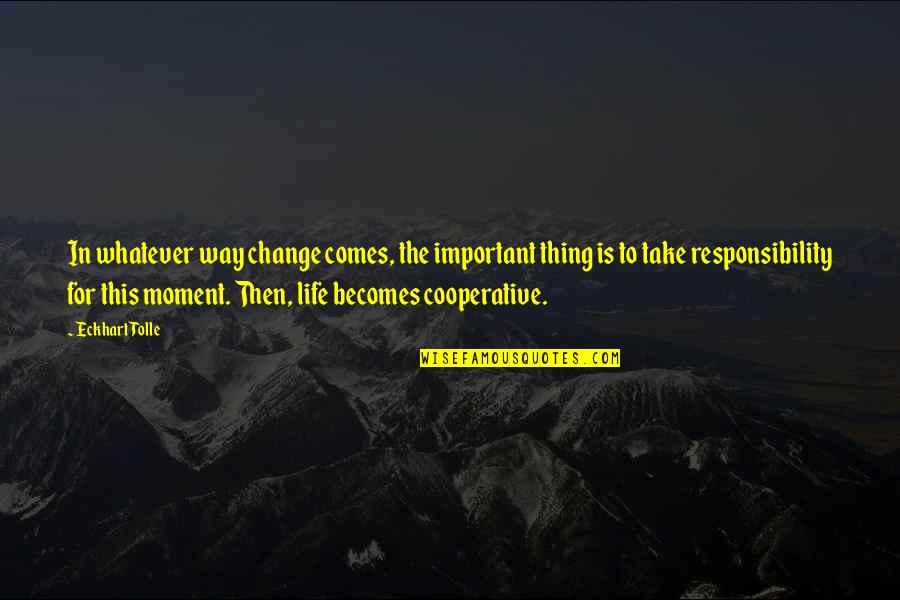 In whatever way change comes, the important thing is to take responsibility for this moment. Then, life becomes cooperative.
—
Eckhart Tolle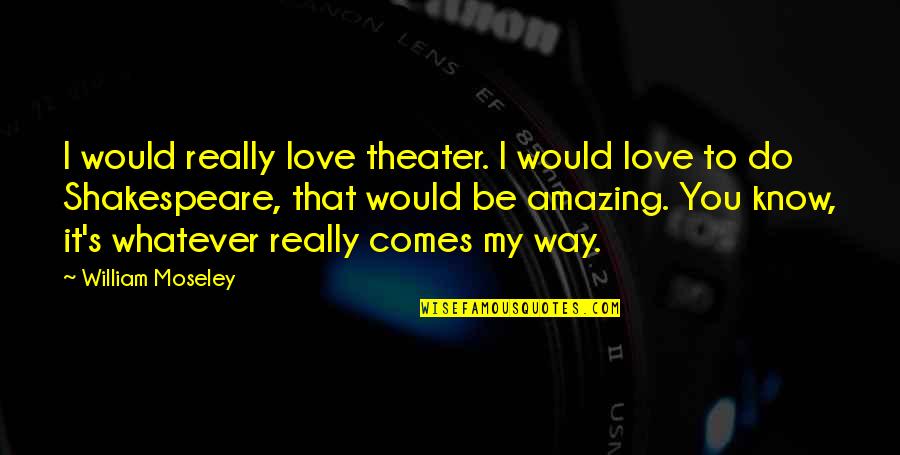 I would really love theater. I would love to do Shakespeare, that would be amazing. You know, it's whatever really comes my way. —
William Moseley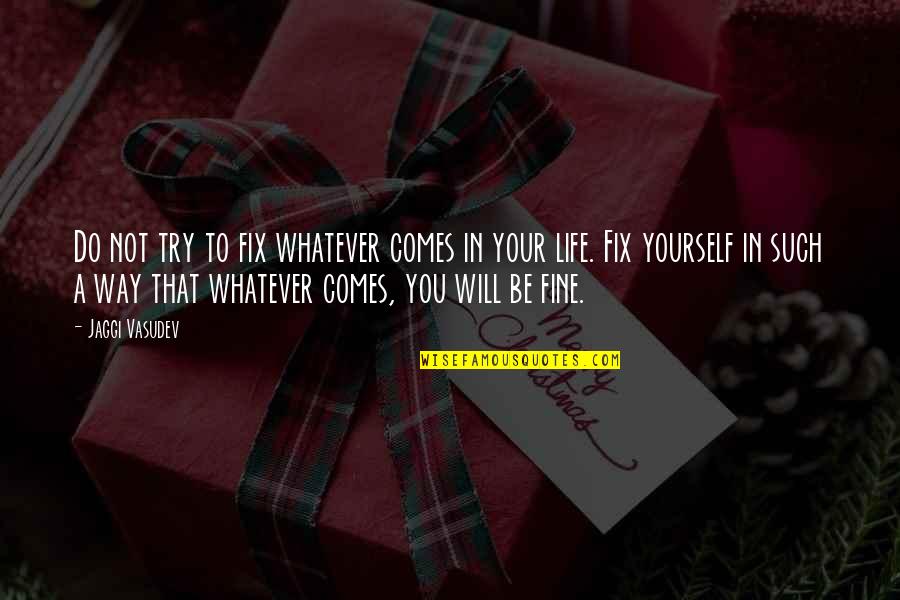 Do not try to fix whatever comes in your life. Fix yourself in such a way that whatever comes, you will be fine. —
Jaggi Vasudev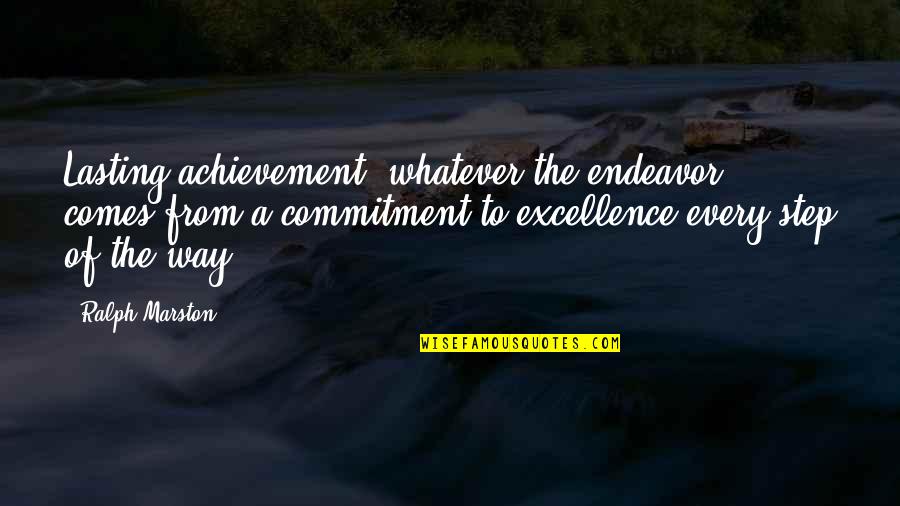 Lasting achievement, whatever the endeavor, comes from a commitment to excellence every step of the way. —
Ralph Marston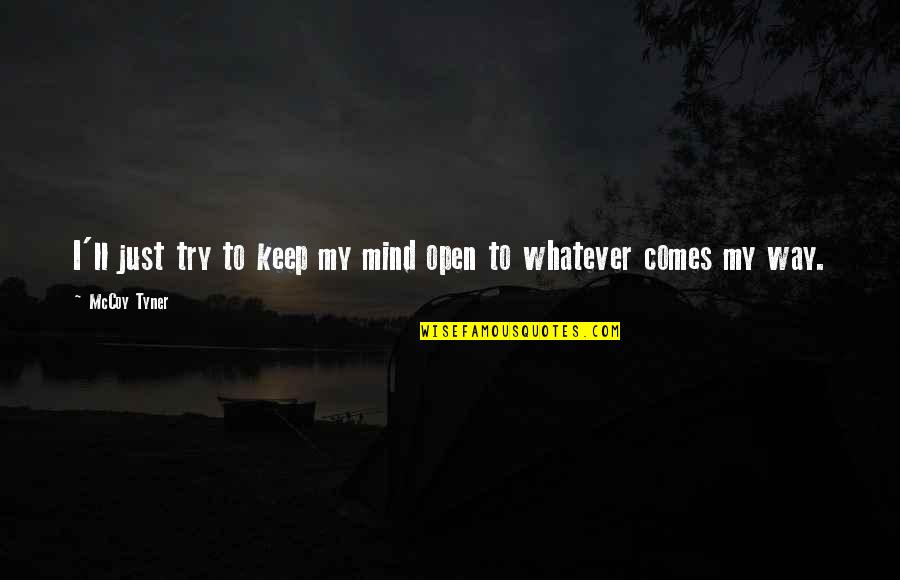 I'll just try to keep my mind open to
whatever comes my way
. —
McCoy Tyner
I'm fine with
whatever comes my way
, and whatever doesn't come my way I'm fine with too. I have a very laissez-faire attitude with the whole thing. —
Alice Sebold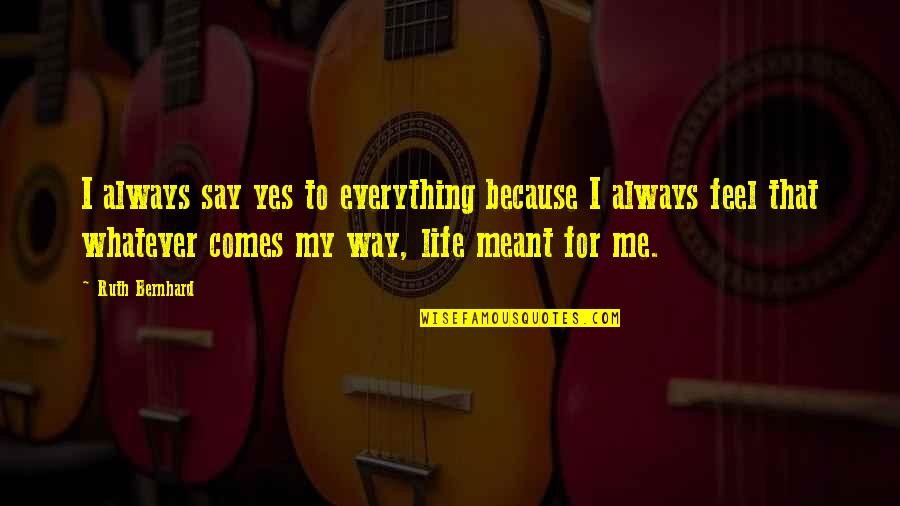 I always say yes to everything because I always feel that
whatever comes my way
, life meant for me. —
Ruth Bernhard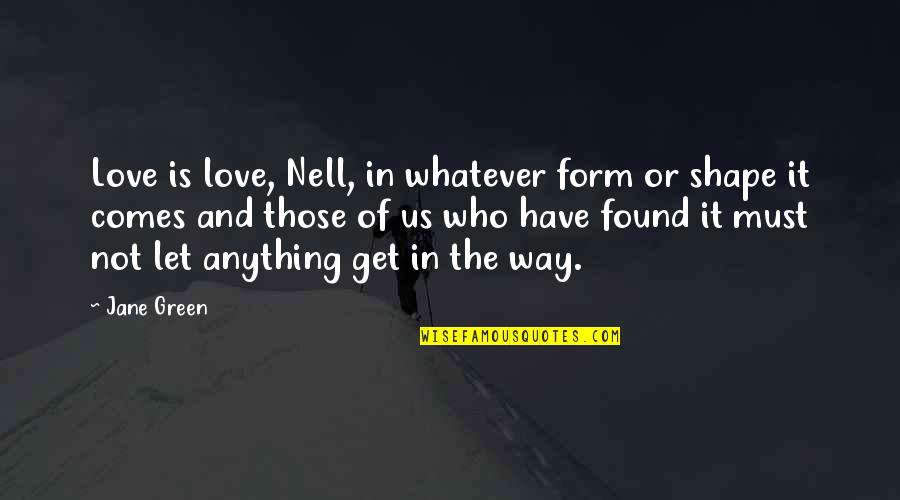 Love is love, Nell, in whatever form or shape it comes and those of us who have found it must not let anything get in the way. —
Jane Green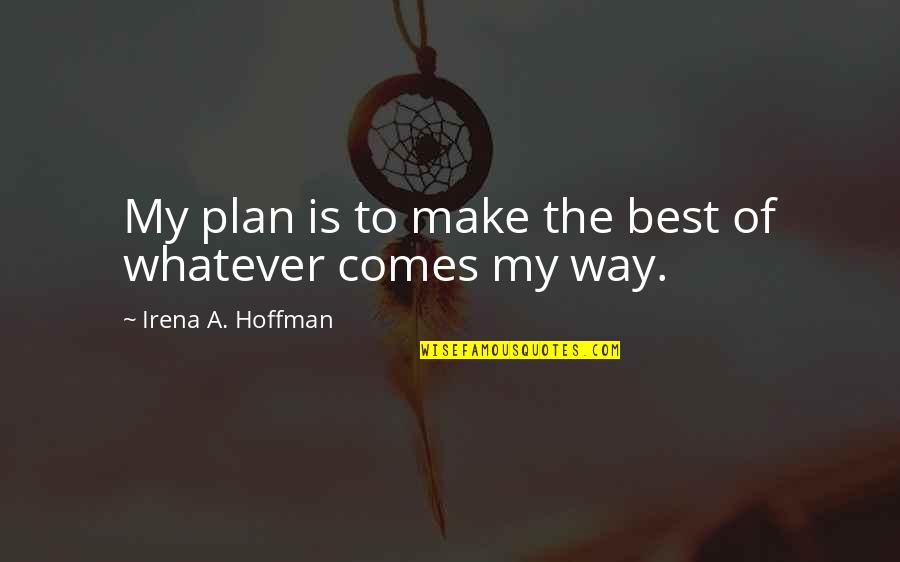 My plan is to make the best of
whatever comes my way
. —
Irena A. Hoffman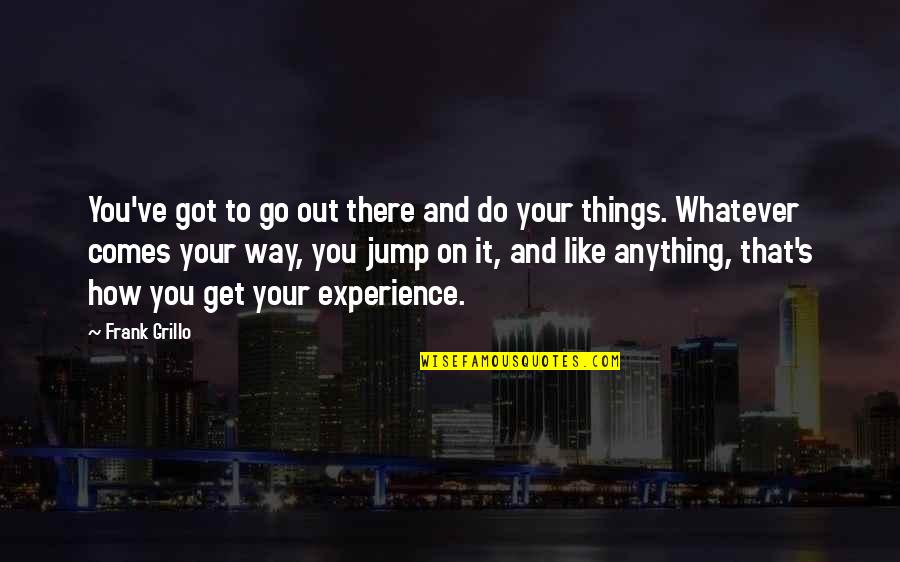 You've got to go out there and do your things. Whatever comes your way, you jump on it, and like anything, that's how you get your experience. —
Frank Grillo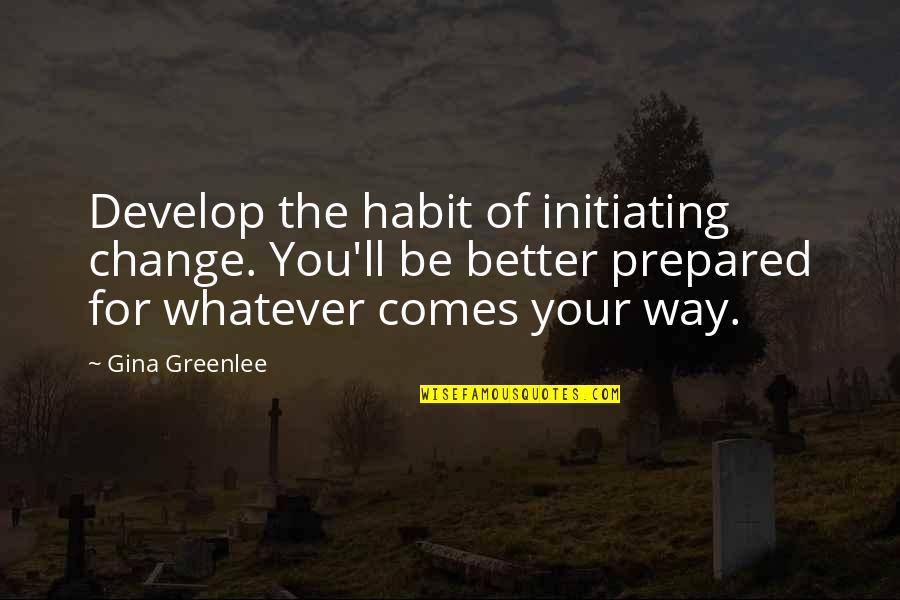 Develop the habit of initiating change. You'll be better prepared for whatever comes your way. —
Gina Greenlee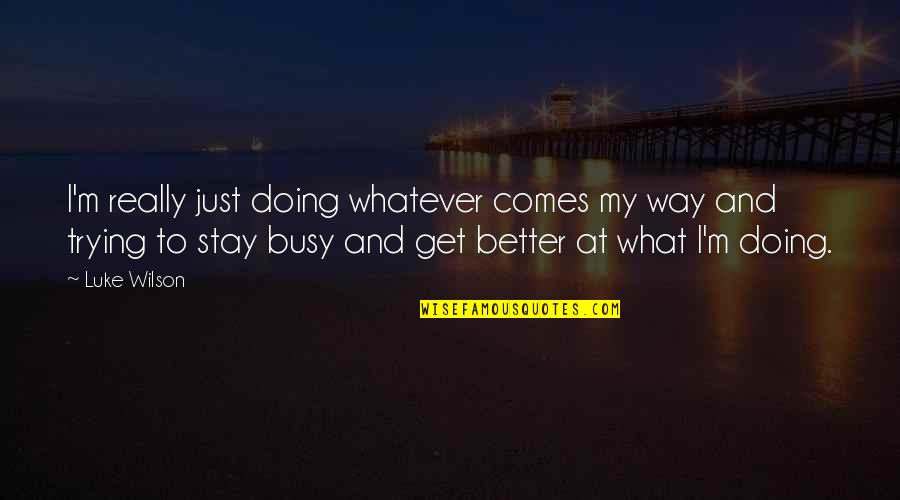 I'm really just doing
whatever comes my way
and trying to stay busy and get better at what I'm doing. —
Luke Wilson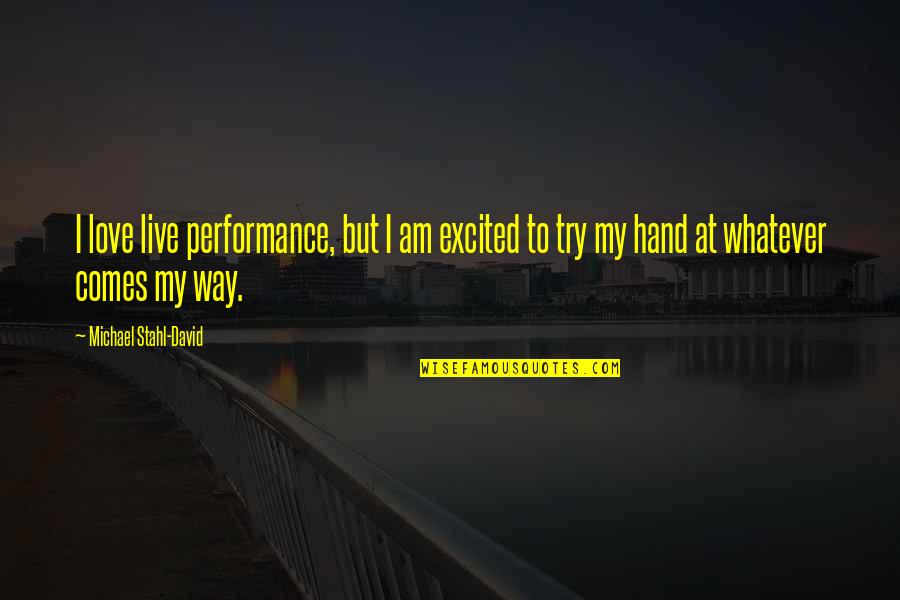 I love live performance, but I am excited to try my hand at
whatever comes my way
. —
Michael Stahl-David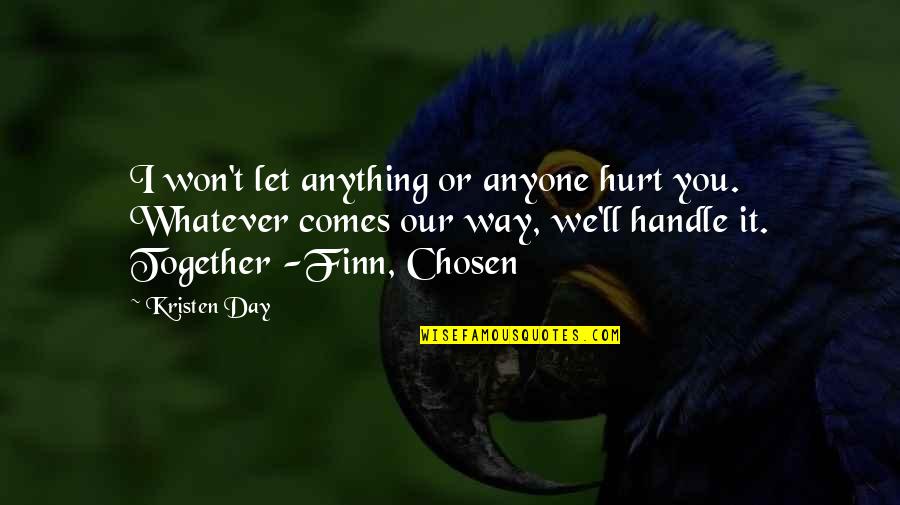 I won't let anything or anyone hurt you. Whatever comes our way, we'll handle it. Together -Finn, Chosen —
Kristen Day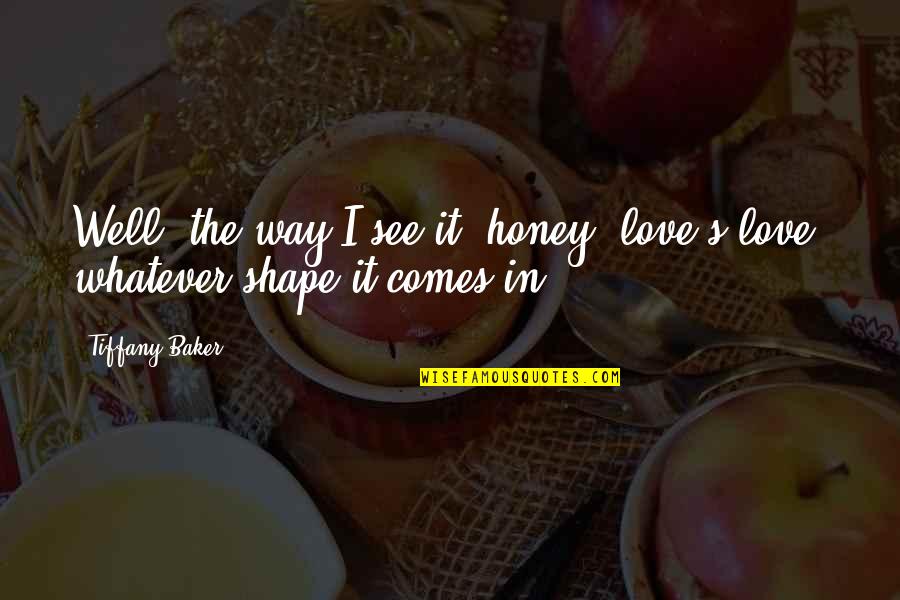 Well, the way I see it, honey, love's love, whatever shape it comes in. —
Tiffany Baker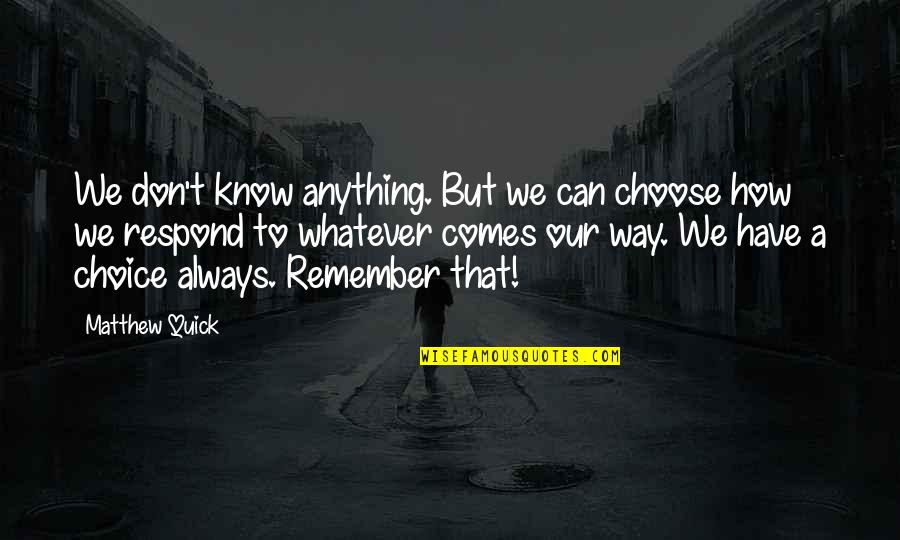 We don't know anything. But we can choose how we respond to whatever comes our way. We have a choice always. Remember that! —
Matthew Quick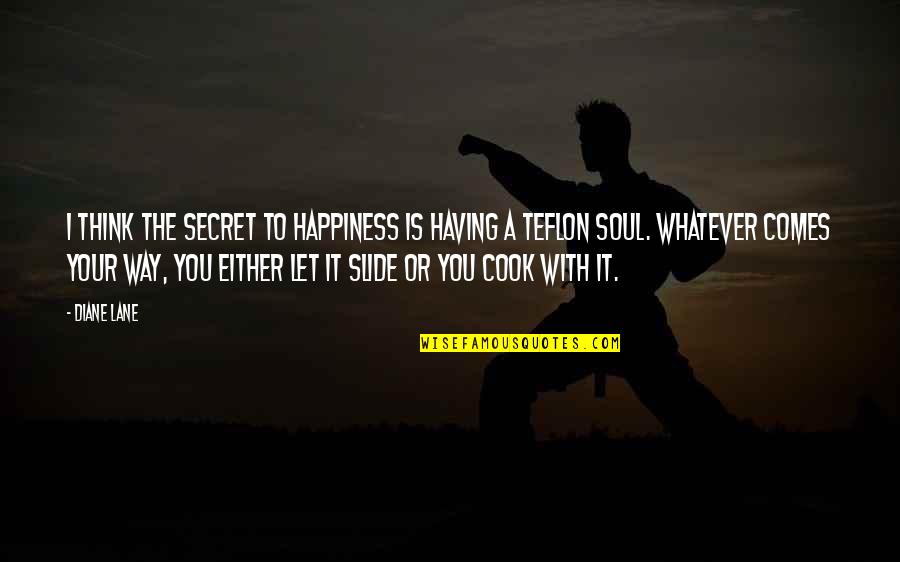 I think the secret to happiness is having a Teflon soul. Whatever comes your way, you either let it slide or you cook with it. —
Diane Lane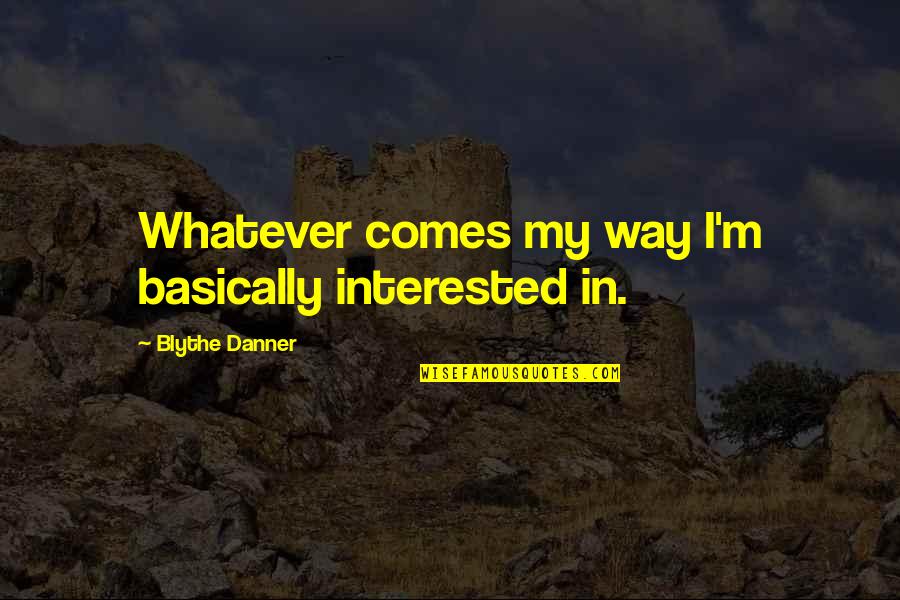 Whatever comes my way
I'm basically interested in. —
Blythe Danner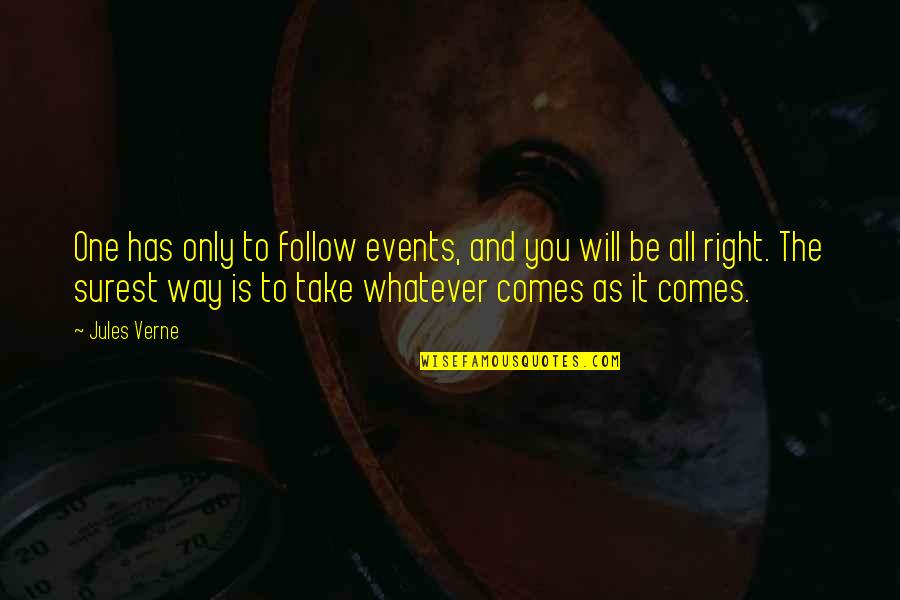 One has only to follow events, and you will be all right. The surest way is to take whatever comes as it comes. —
Jules Verne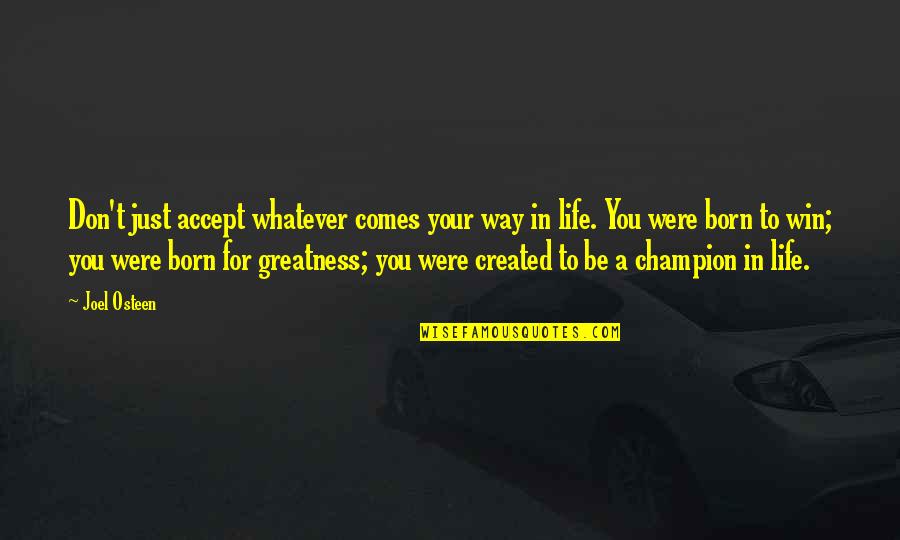 Don't just accept whatever comes your way in life. You were born to win; you were born for greatness; you were created to be a champion in life. —
Joel Osteen