What Might Happen Quotes
Collection of top 59 famous quotes about What Might Happen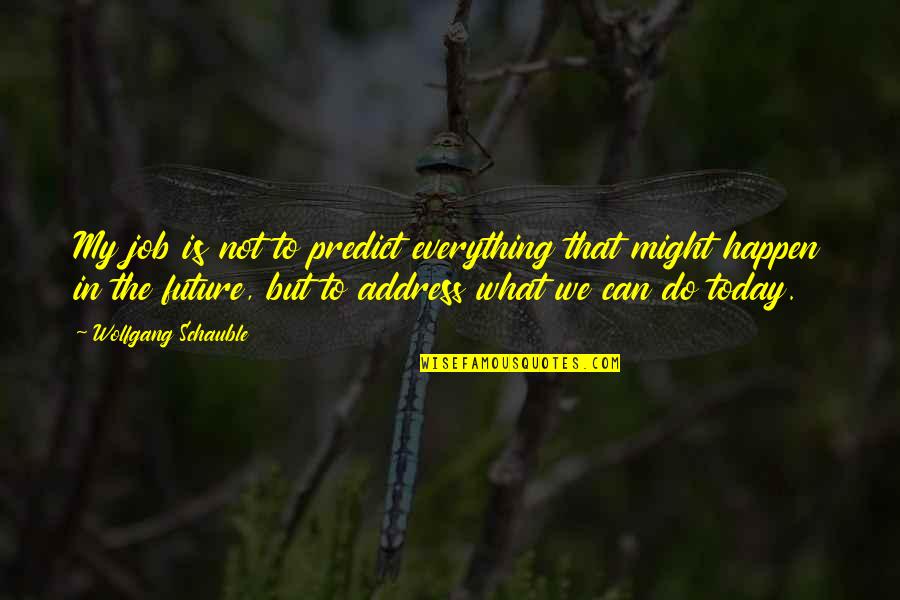 My job is not to predict everything that might happen in the future, but to address what we can do today.
—
Wolfgang Schauble
We can't live crippled by what we're scared might happen. We have to live in the moment, happy with what we have.
—
Kristen Ashley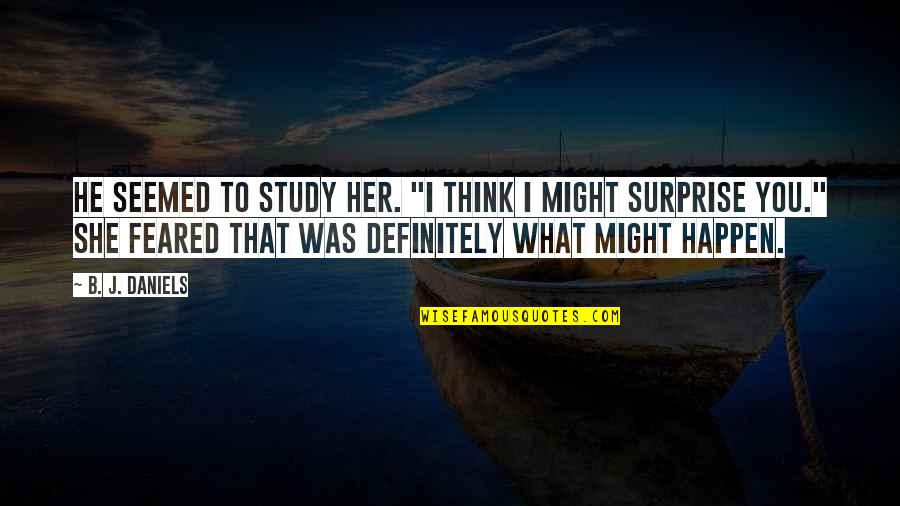 He seemed to study her. "I think I might surprise you." She feared that was definitely what might happen.
—
B. J. Daniels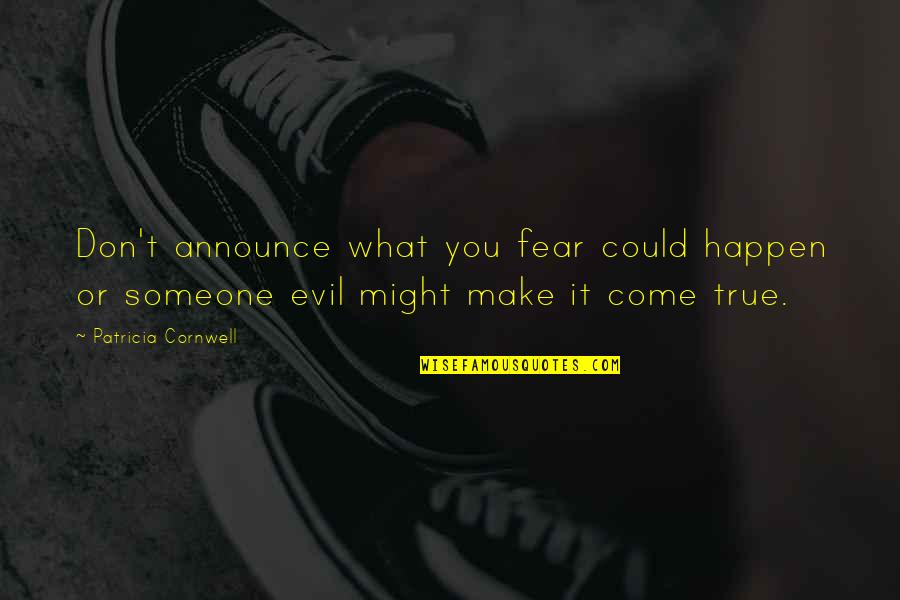 Don't announce what you fear could happen or someone evil might make it come true.
—
Patricia Cornwell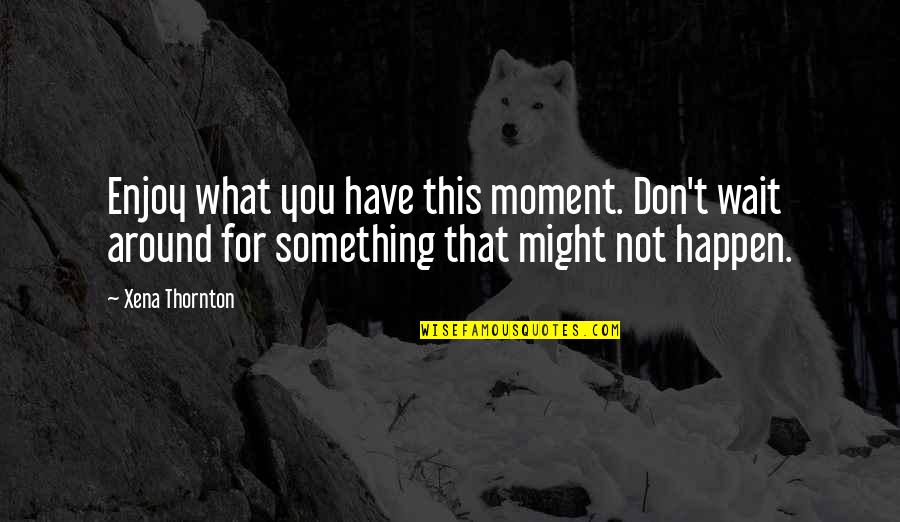 Enjoy what you have this moment. Don't wait around for something that might not happen.
—
Xena Thornton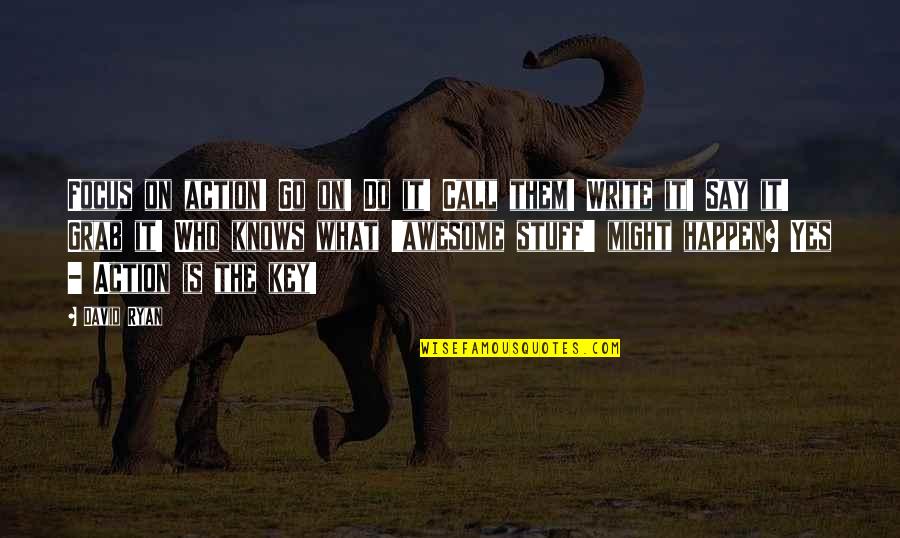 Focus on action! Go on! Do it! Call them! Write it! Say it! Grab it! Who knows what 'awesome stuff' might happen? Yes - Action is the key! —
David Ryan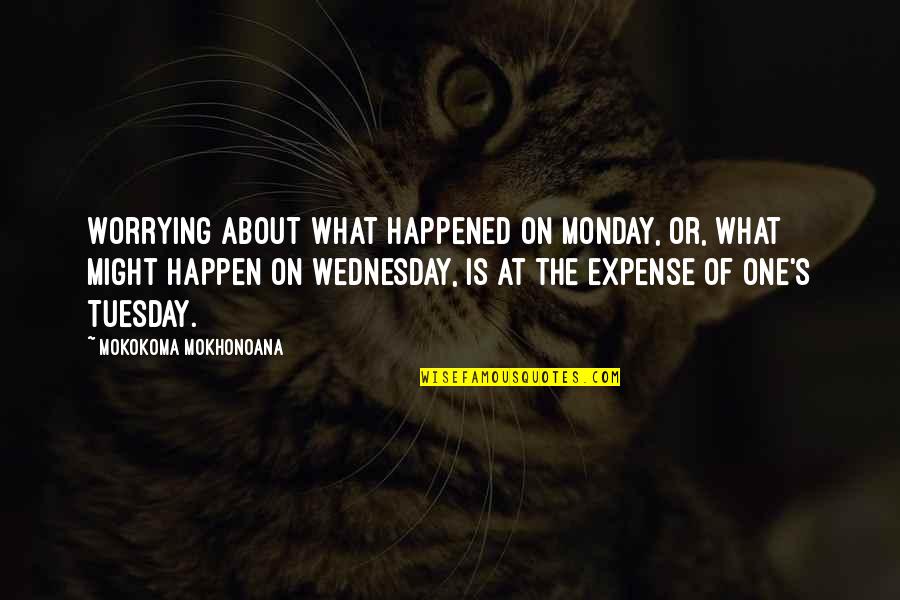 Worrying about what happened on Monday, or,
what might happen
on Wednesday, is at the expense of one's Tuesday. —
Mokokoma Mokhonoana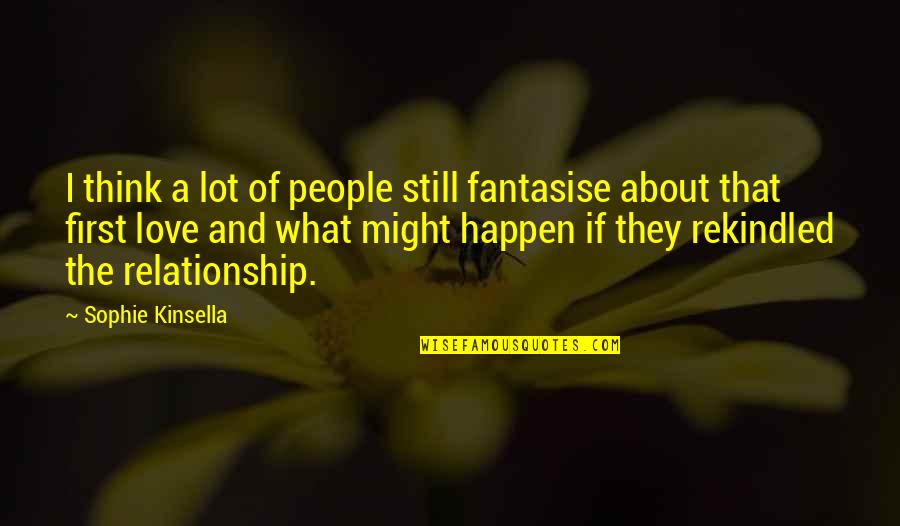 I think a lot of people still fantasise about that first love and
what might happen
if they rekindled the relationship. —
Sophie Kinsella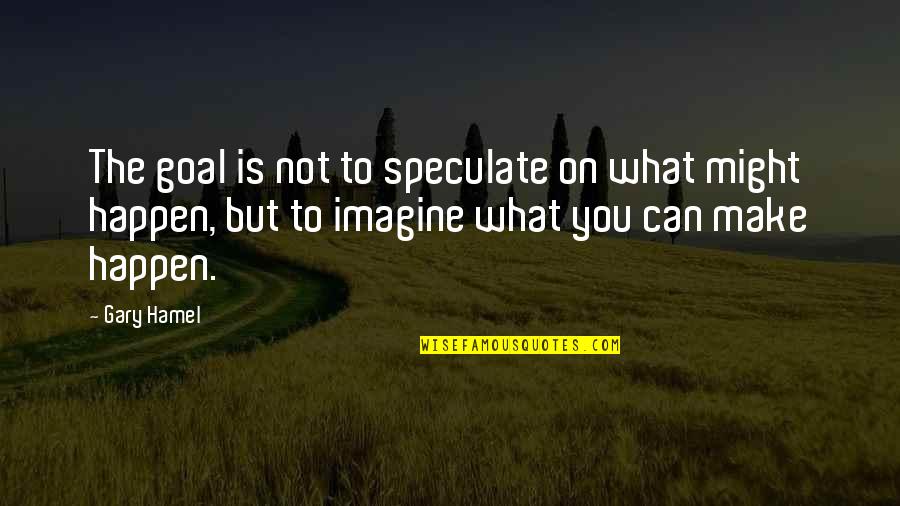 The goal is not to speculate on
what might happen
, but to imagine what you can make happen. —
Gary Hamel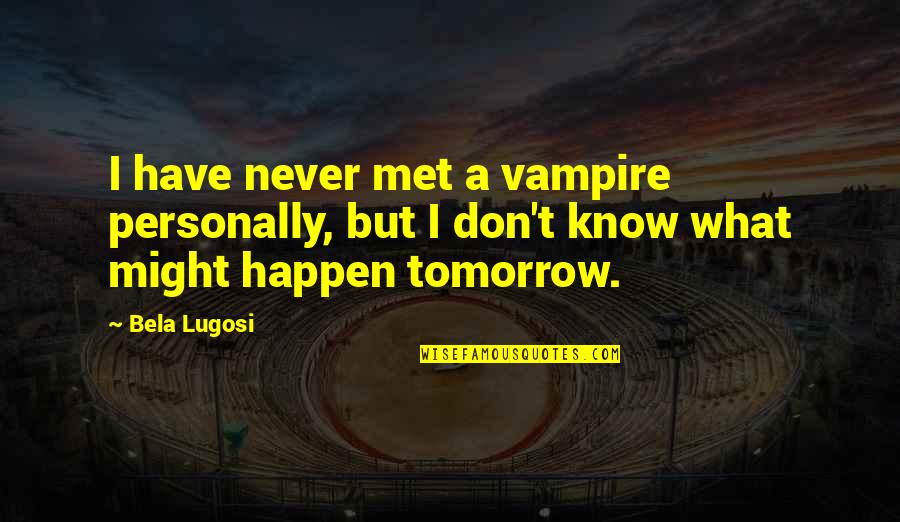 I have never met a vampire personally, but I don't know
what might happen
tomorrow. —
Bela Lugosi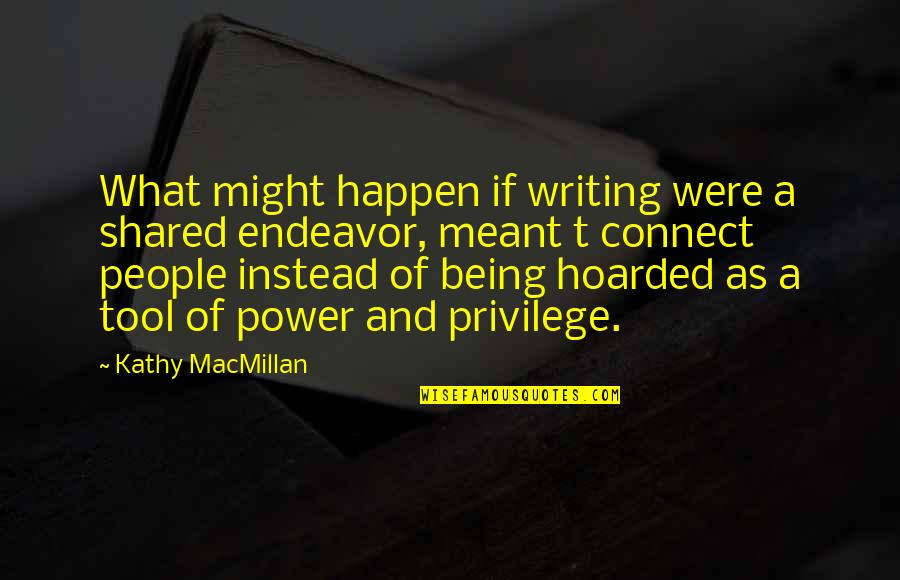 What might happen
if writing were a shared endeavor, meant t connect people instead of being hoarded as a tool of power and privilege. —
Kathy MacMillan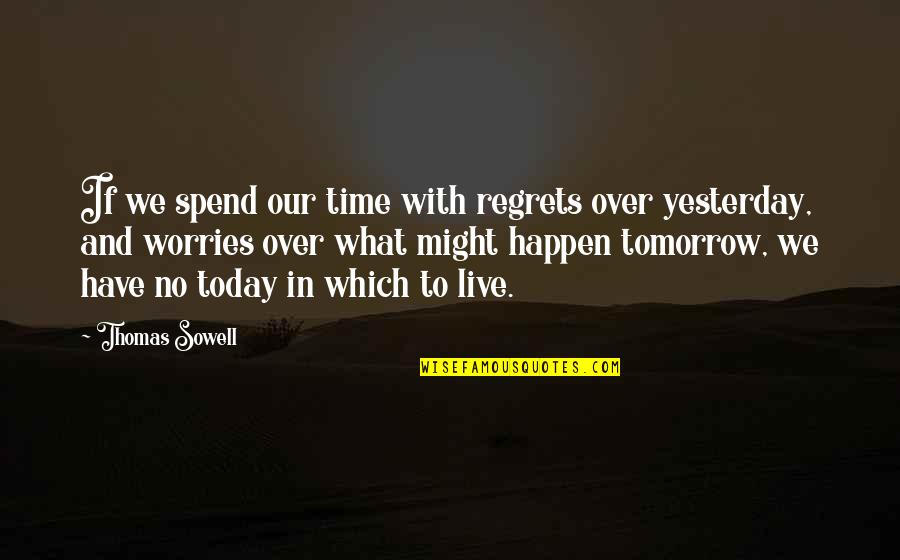 If we spend our time with regrets over yesterday, and worries over
what might happen
tomorrow, we have no today in which to live. —
Thomas Sowell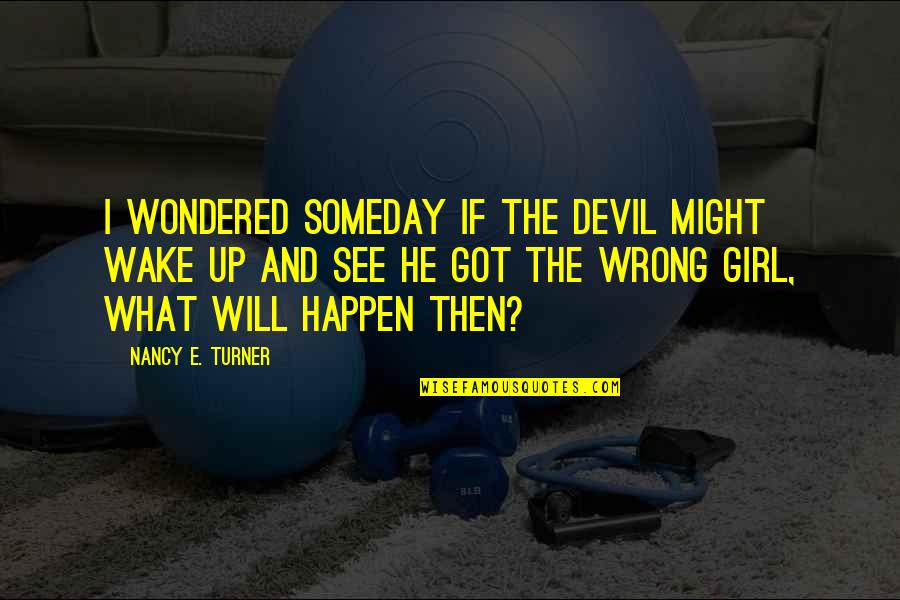 I wondered someday if the devil might wake up and see he got the wrong girl, what will happen then? —
Nancy E. Turner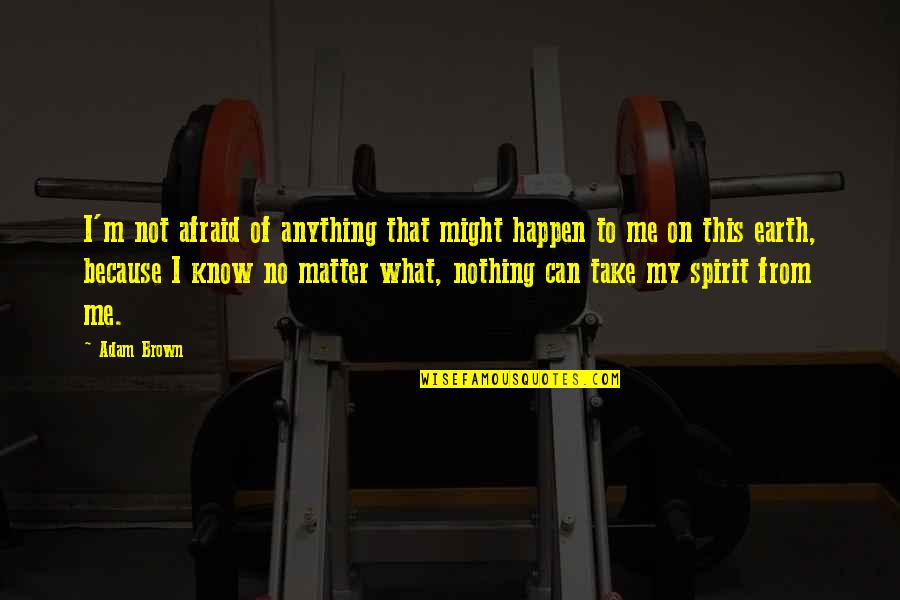 I'm not afraid of anything that might happen to me on this earth, because I know no matter what, nothing can take my spirit from me. —
Adam Brown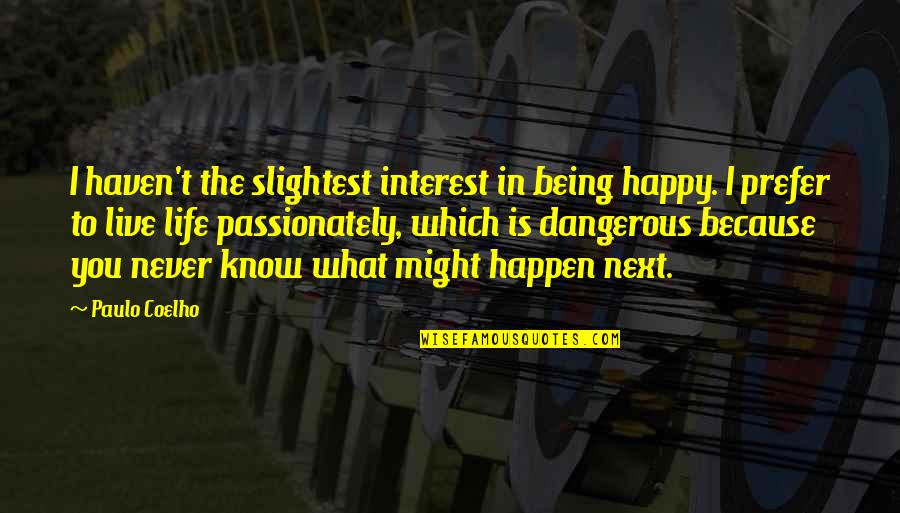 I haven't the slightest interest in being happy. I prefer to live life passionately, which is dangerous because you never know
what might happen
next. —
Paulo Coelho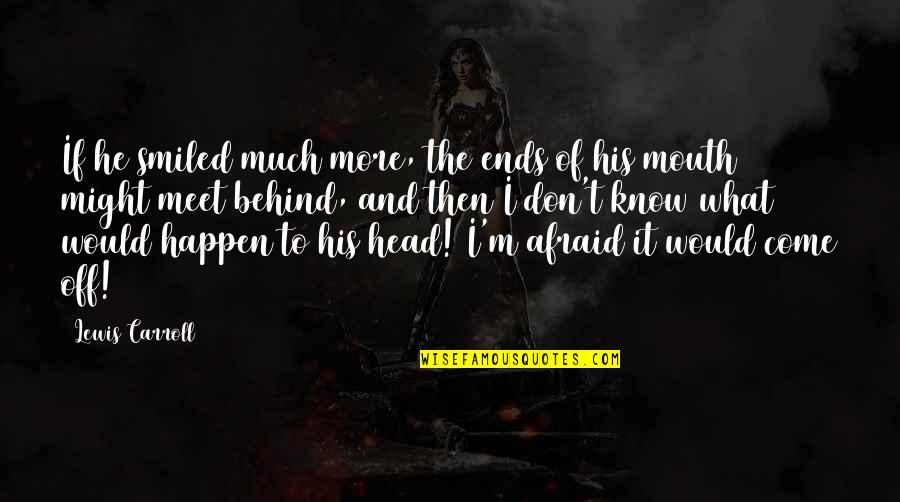 If he smiled much more, the ends of his mouth might meet behind, and then I don't know what would happen to his head! I'm afraid it would come off! —
Lewis Carroll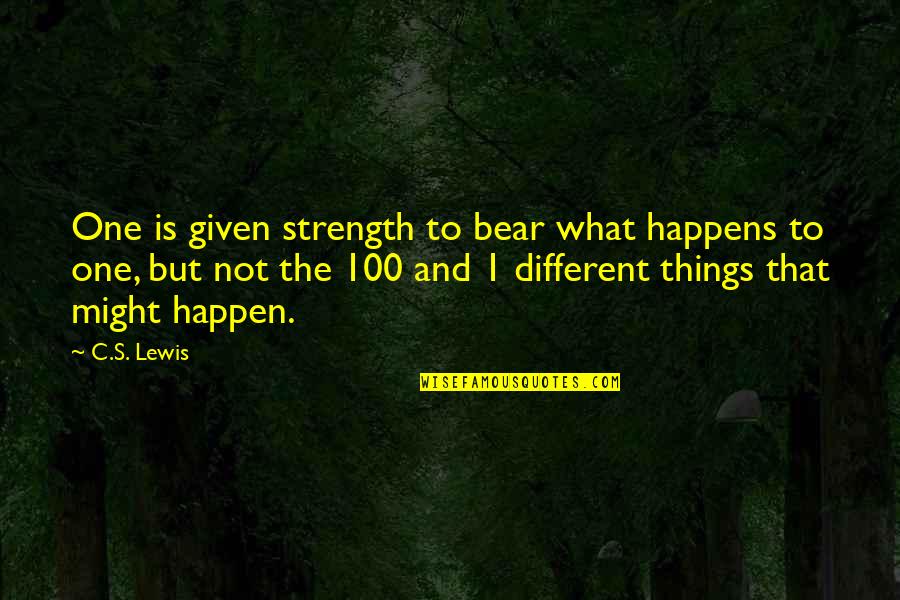 One is given strength to bear what happens to one, but not the 100 and 1 different things that might happen. —
C.S. Lewis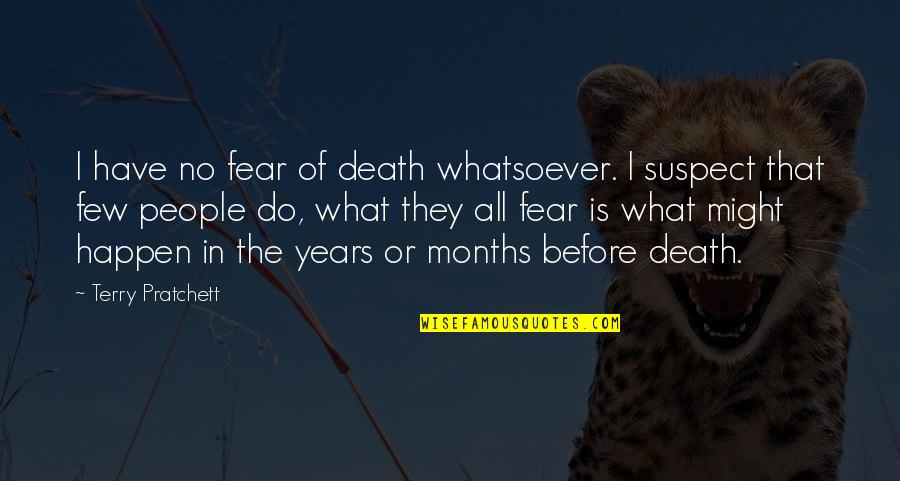 I have no fear of death whatsoever. I suspect that few people do, what they all fear is
what might happen
in the years or months before death. —
Terry Pratchett
Stop worrying about what might not happen and allow what is to be. —
Deatri King-Bey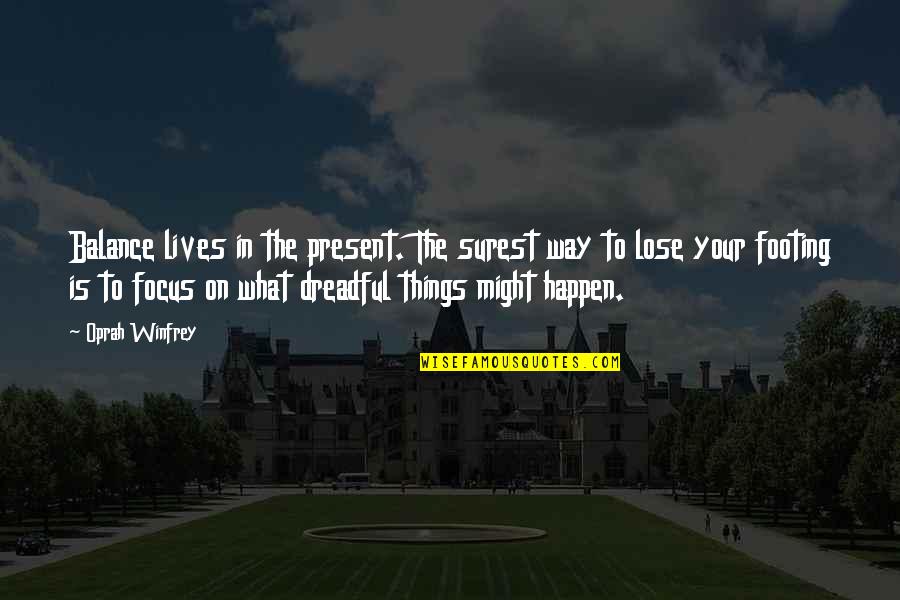 Balance lives in the present. The surest way to lose your footing is to focus on what dreadful things might happen. —
Oprah Winfrey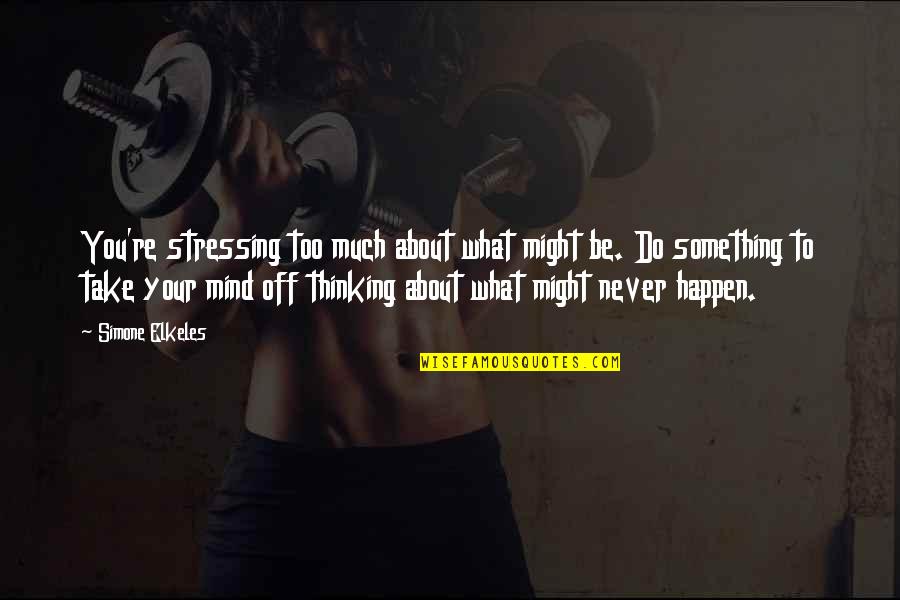 You're stressing too much about what might be. Do something to take your mind off thinking about what might never happen. —
Simone Elkeles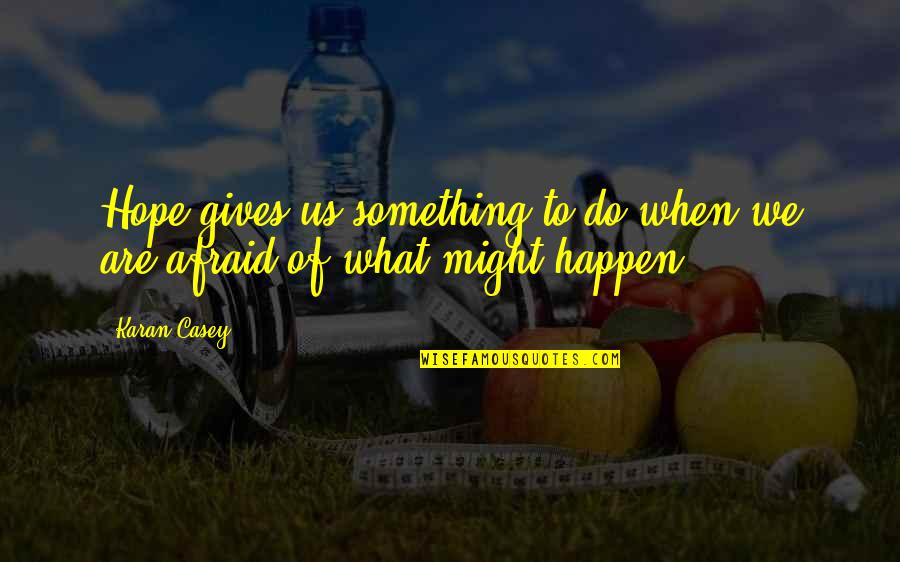 Hope gives us something to do when we are afraid of
what might happen
. —
Karan Casey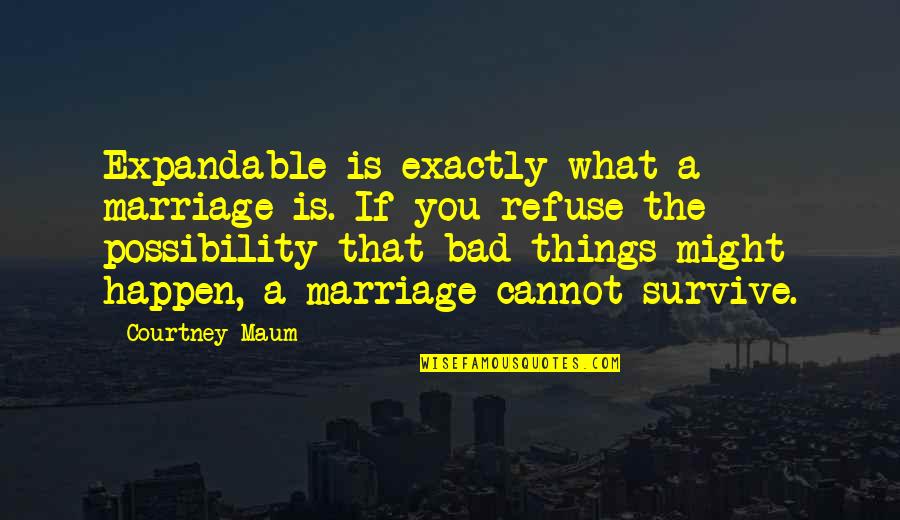 Expandable is exactly what a marriage is. If you refuse the possibility that bad things might happen, a marriage cannot survive. —
Courtney Maum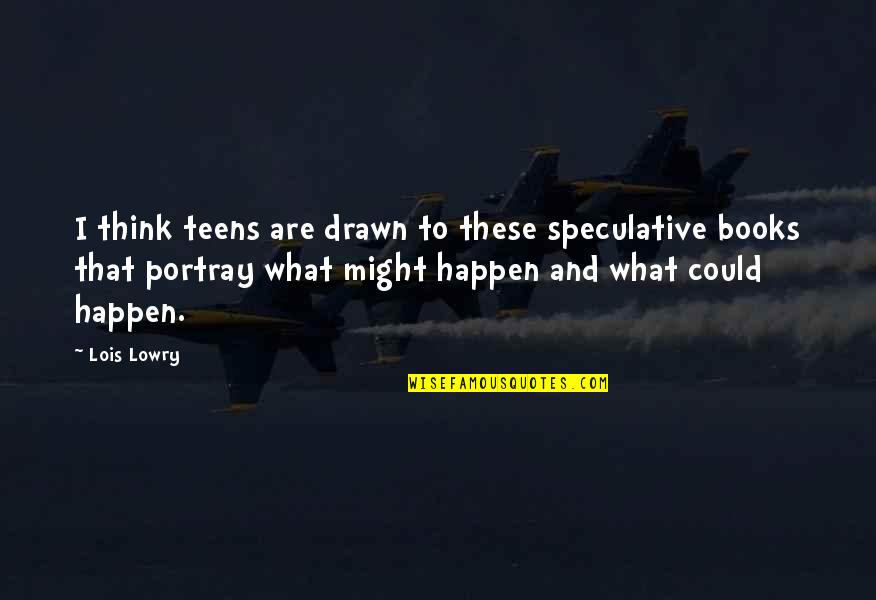 I think teens are drawn to these speculative books that portray
what might happen
and what could happen. —
Lois Lowry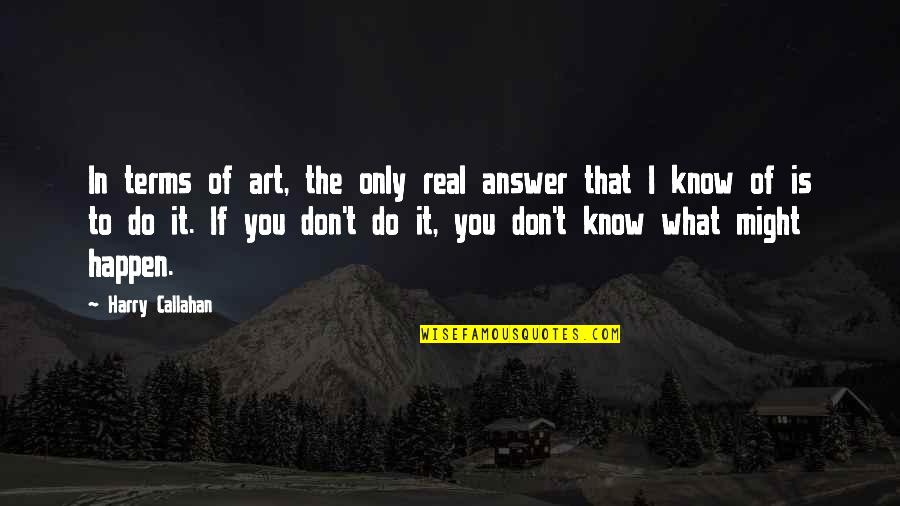 In terms of art, the only real answer that I know of is to do it. If you don't do it, you don't know
what might happen
. —
Harry Callahan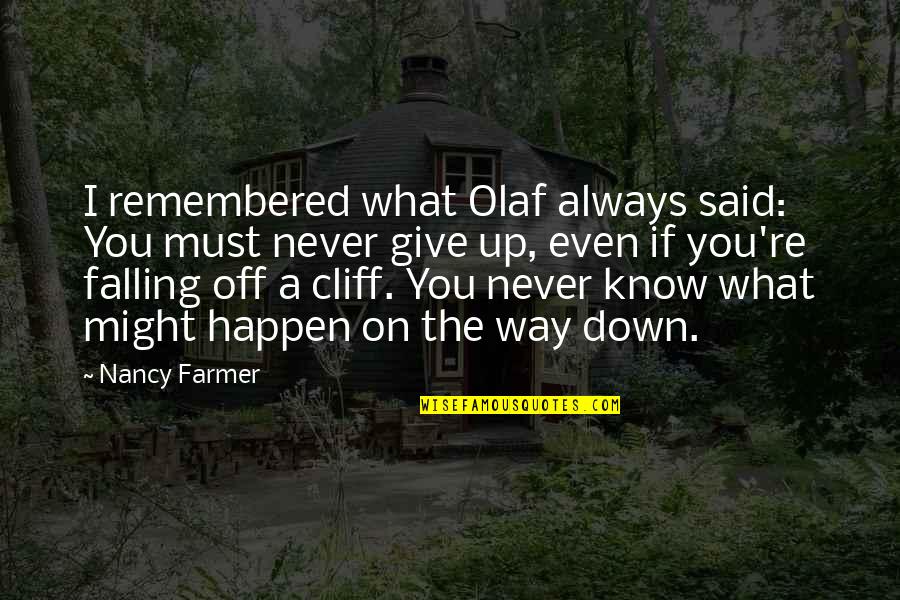 I remembered what Olaf always said: You must never give up, even if you're falling off a cliff. You never know
what might happen
on the way down. —
Nancy Farmer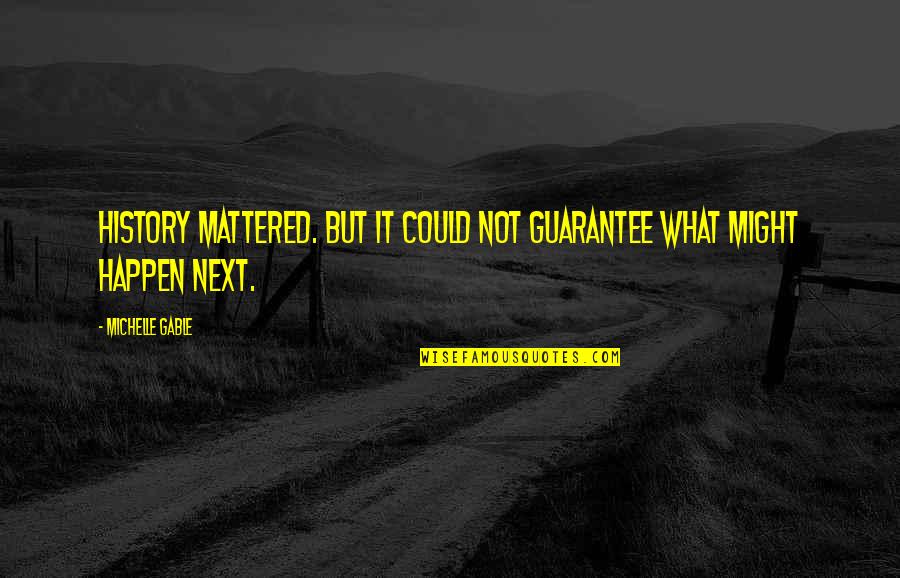 History mattered. But it could not guarantee
what might happen
next. —
Michelle Gable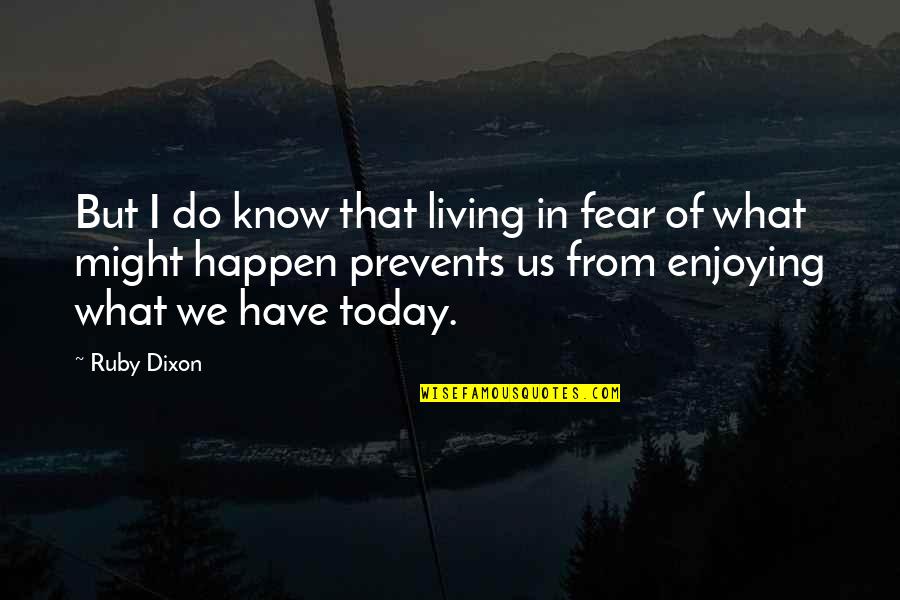 But I do know that living in fear of
what might happen
prevents us from enjoying what we have today. —
Ruby Dixon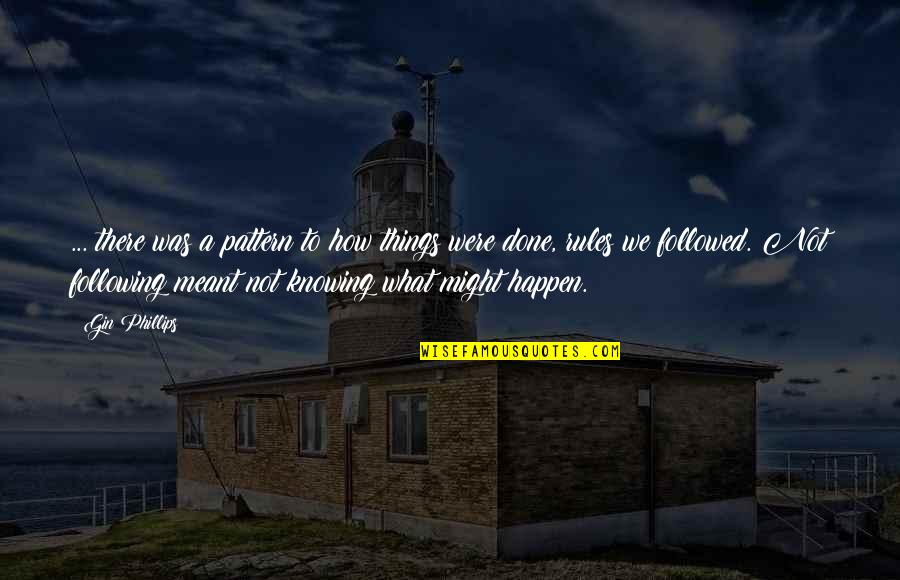 ... there was a pattern to how things were done, rules we followed. Not following meant not knowing
what might happen
. —
Gin Phillips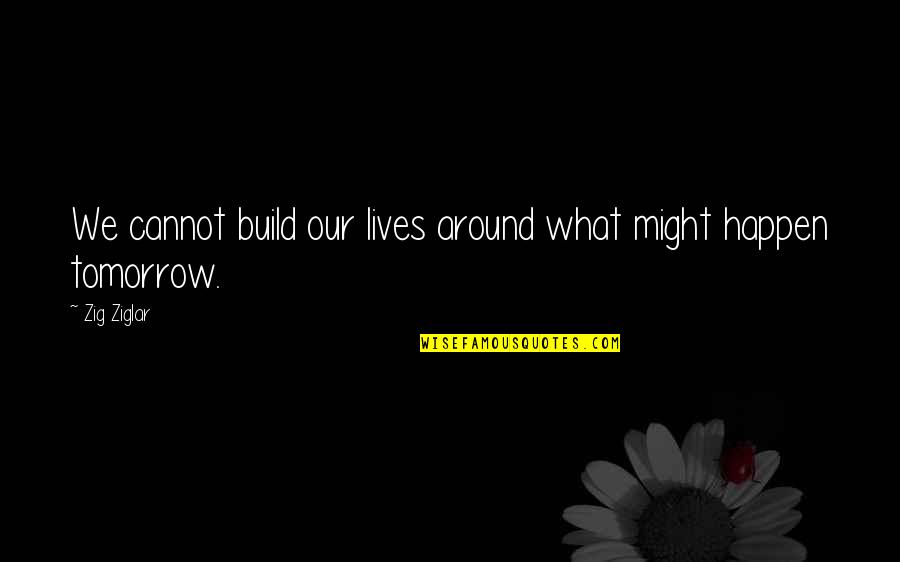 We cannot build our lives around
what might happen
tomorrow. —
Zig Ziglar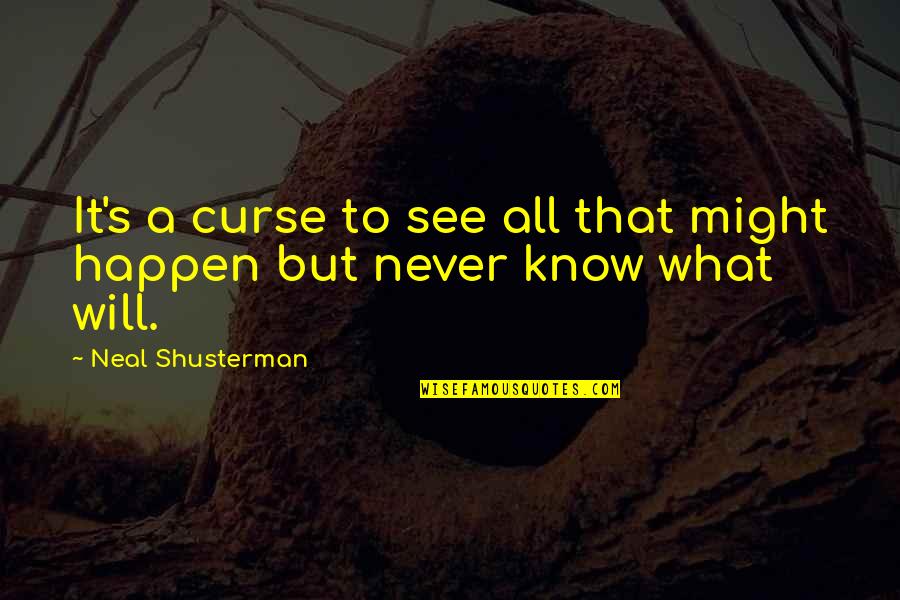 It's a curse to see all that might happen but never know what will. —
Neal Shusterman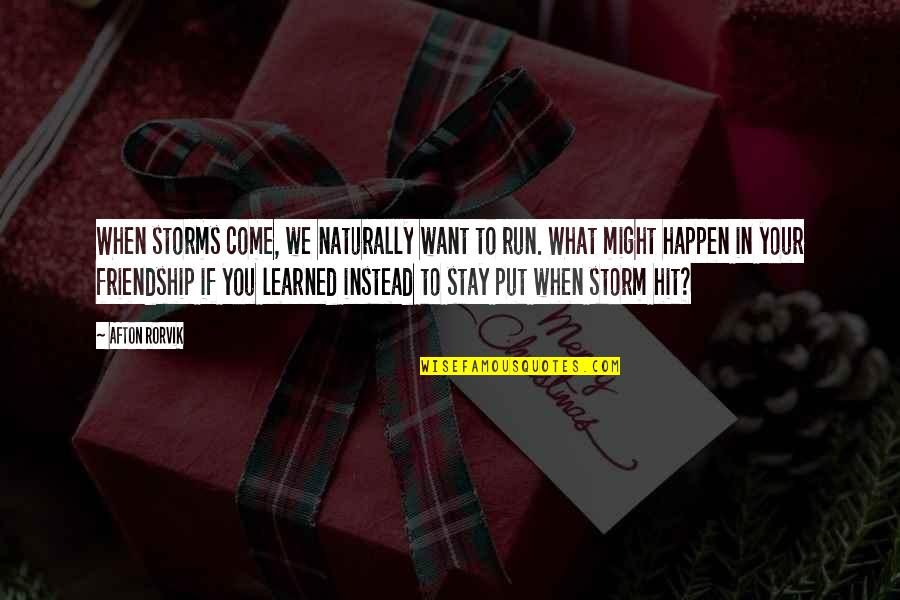 When storms come, we naturally want to run.
What might happen
in your friendship if you learned instead to stay put when storm hit? —
Afton Rorvik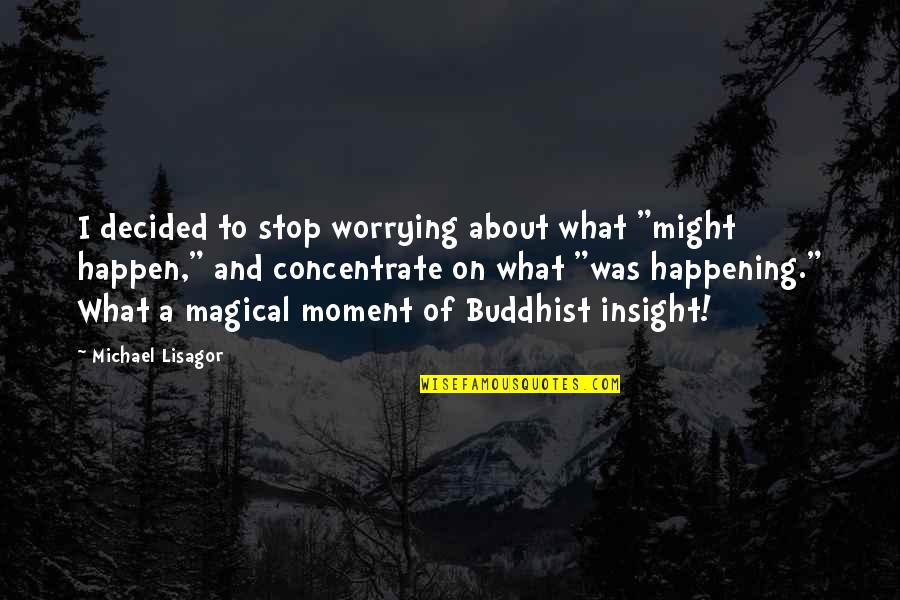 I decided to stop worrying about what "might happen," and concentrate on what "was happening." What a magical moment of Buddhist insight! —
Michael Lisagor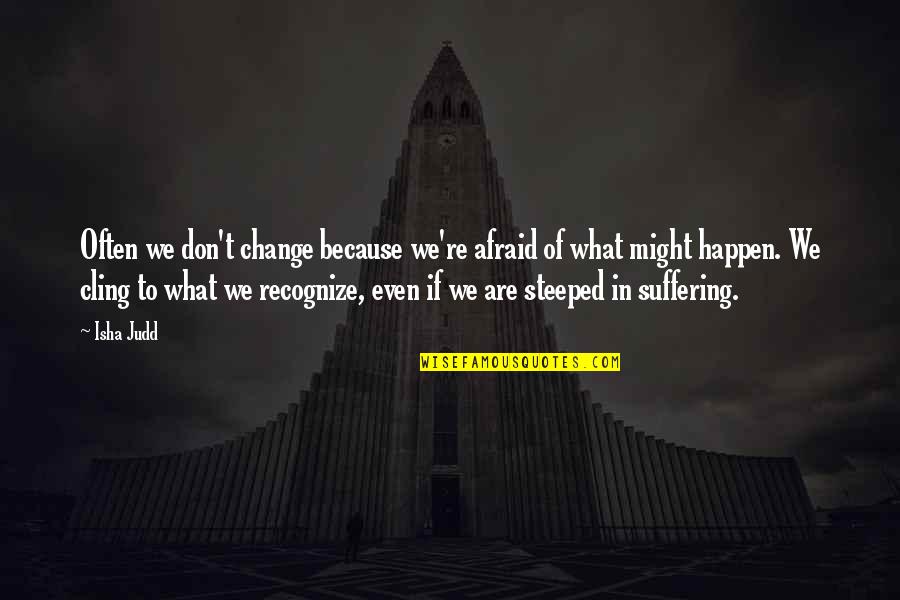 Often we don't change because we're afraid of
what might happen
. We cling to what we recognize, even if we are steeped in suffering. —
Isha Judd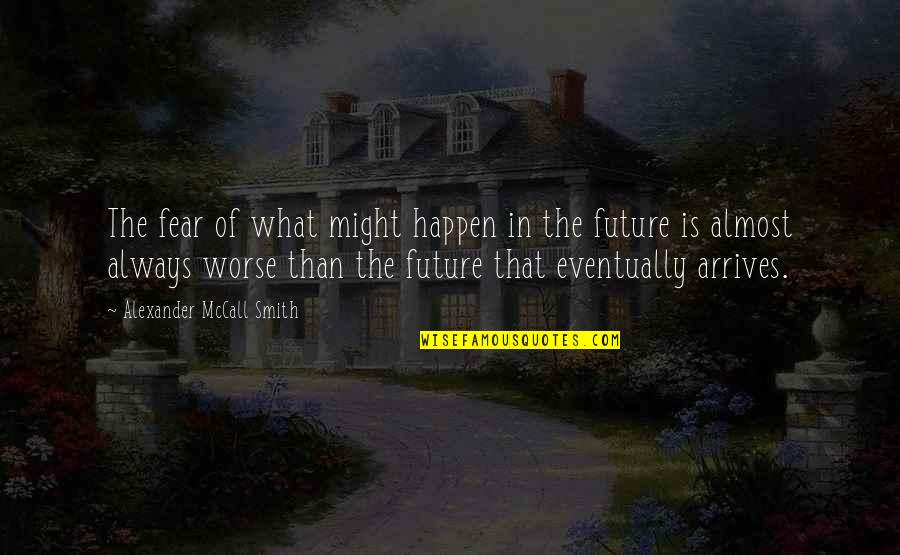 The fear of
what might happen
in the future is almost always worse than the future that eventually arrives. —
Alexander McCall Smith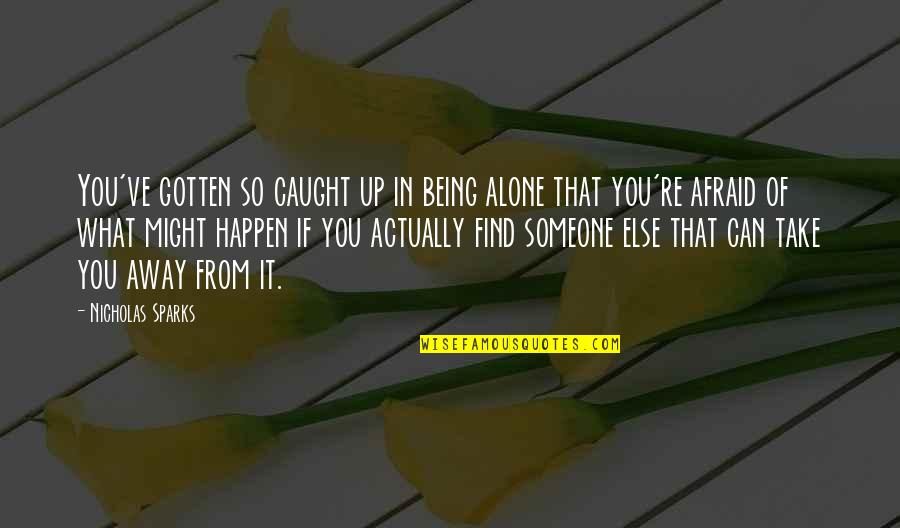 You've gotten so caught up in being alone that you're afraid of
what might happen
if you actually find someone else that can take you away from it. —
Nicholas Sparks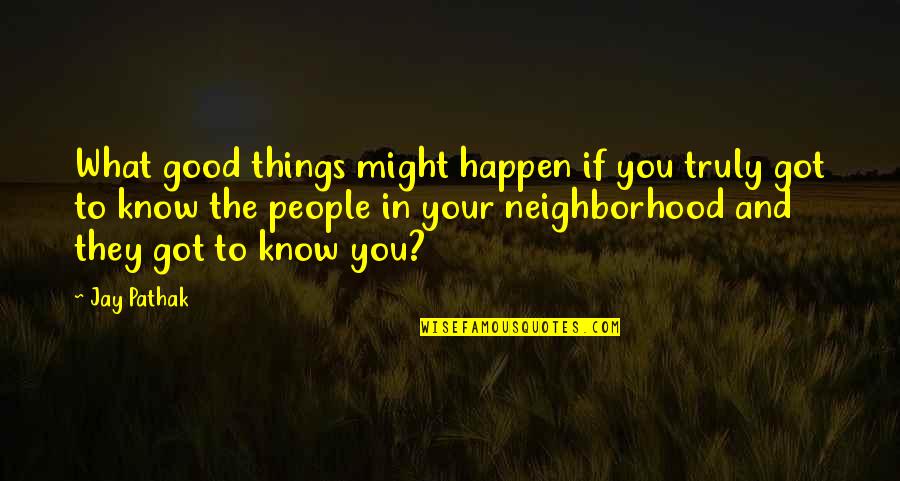 What good things might happen if you truly got to know the people in your neighborhood and they got to know you? —
Jay Pathak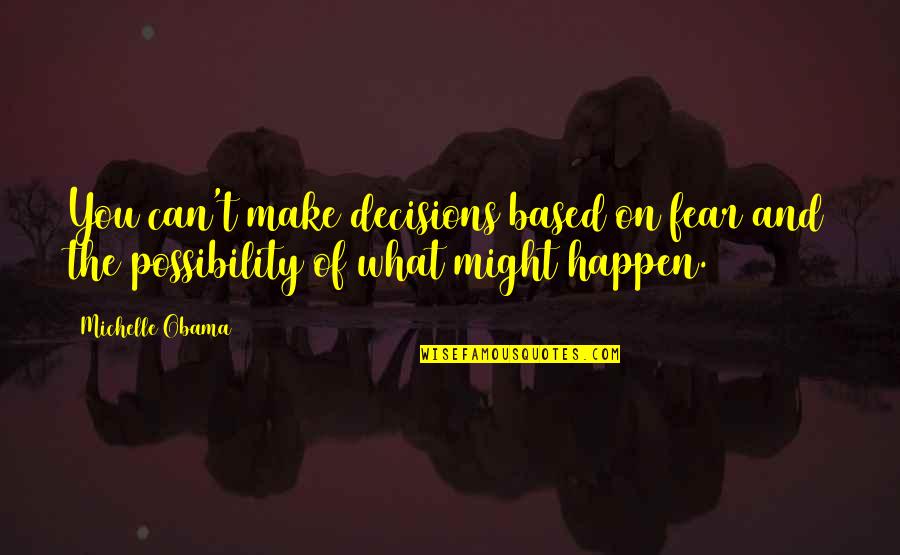 You can't make decisions based on fear and the possibility of
what might happen
. —
Michelle Obama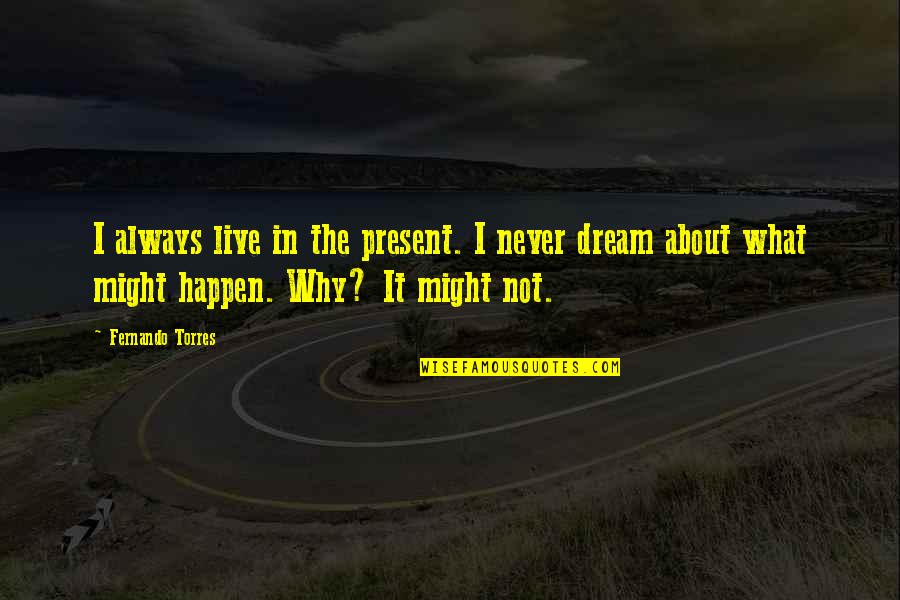 I always live in the present. I never dream about
what might happen
. Why? It might not. —
Fernando Torres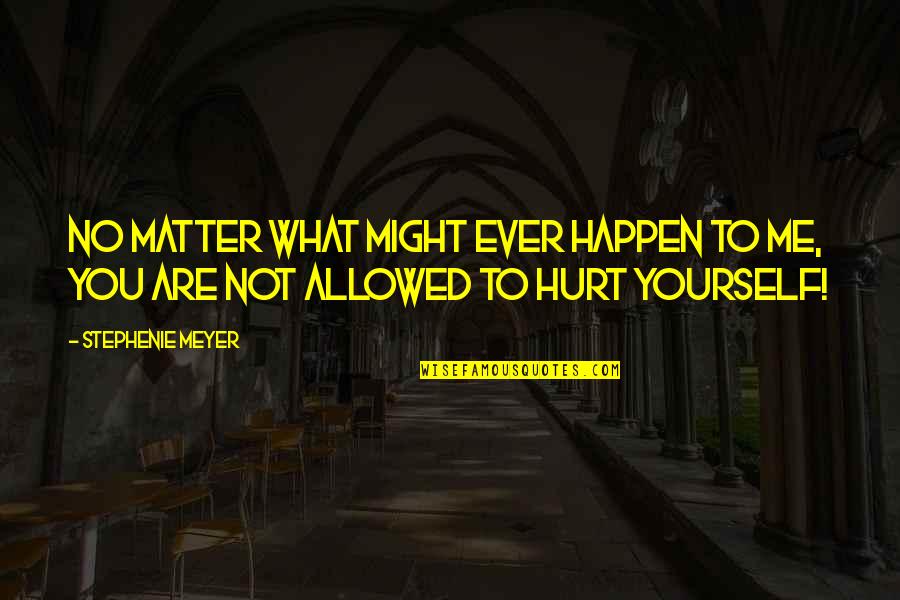 No matter what might ever happen to me, you are not allowed to hurt yourself! —
Stephenie Meyer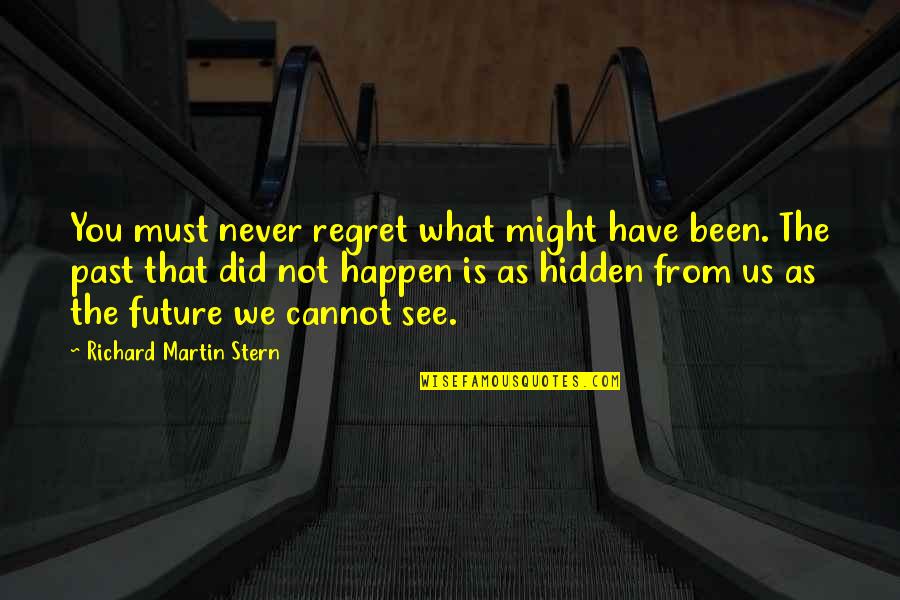 You must never regret what might have been. The past that did not happen is as hidden from us as the future we cannot see. —
Richard Martin Stern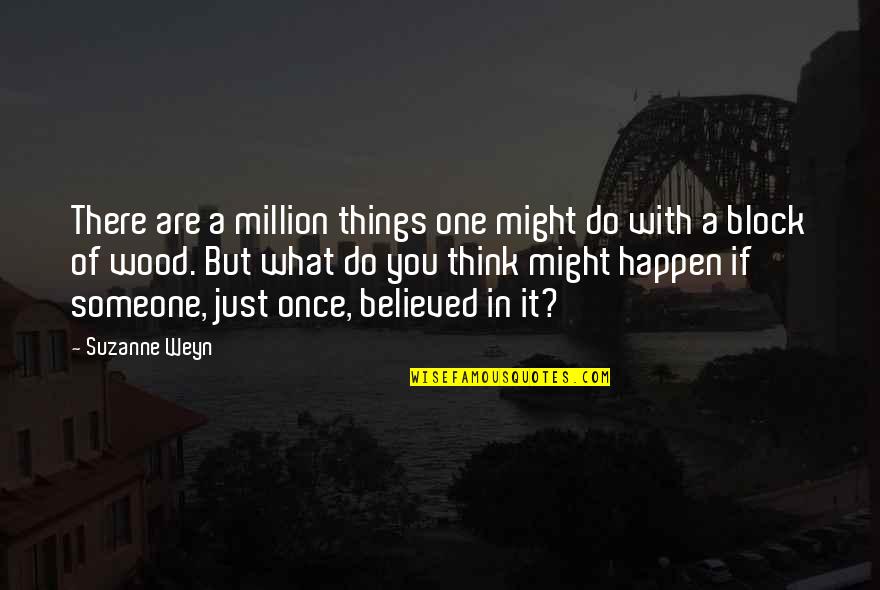 There are a million things one might do with a block of wood. But what do you think might happen if someone, just once, believed in it? —
Suzanne Weyn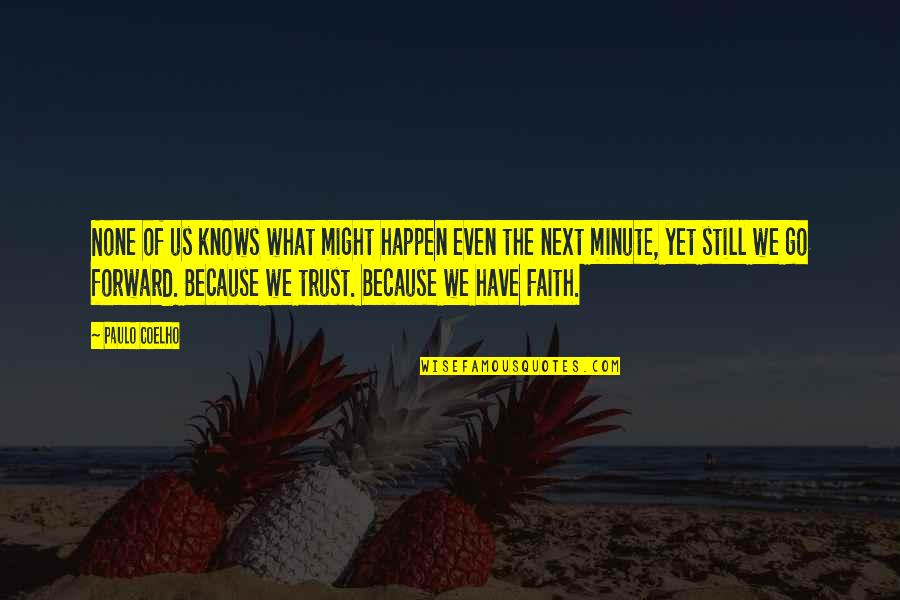 None of us knows
what might happen
even the next minute, yet still we go forward. Because we trust. Because we have Faith. —
Paulo Coelho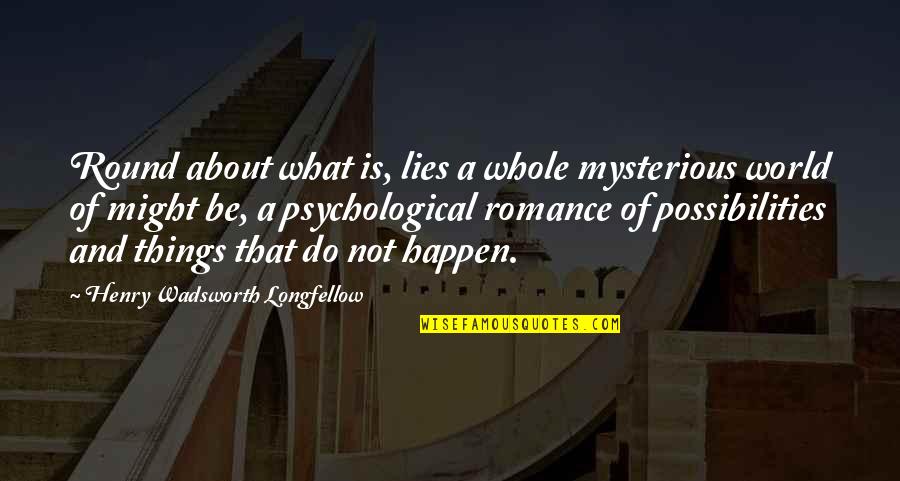 Round about what is, lies a whole mysterious world of might be, a psychological romance of possibilities and things that do not happen. —
Henry Wadsworth Longfellow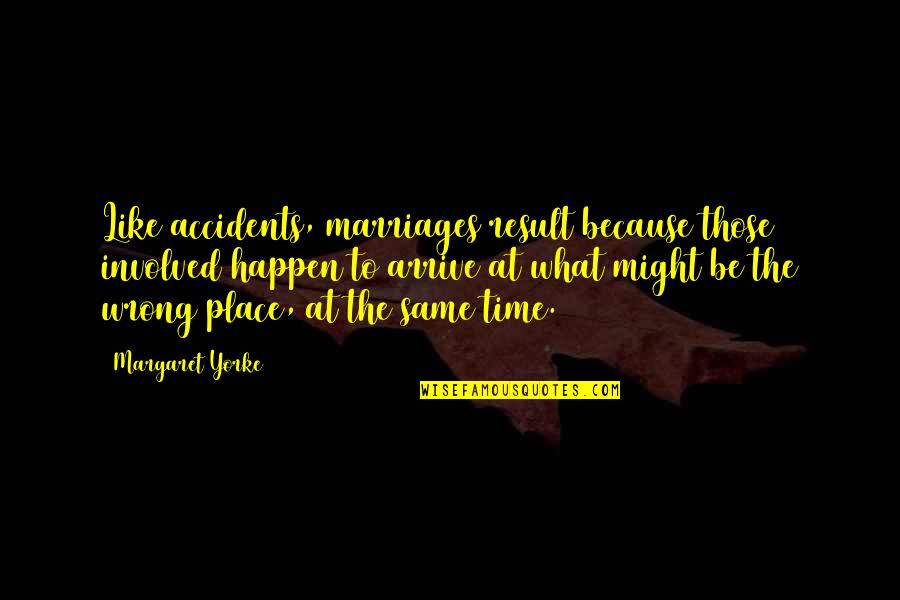 Like accidents, marriages result because those involved happen to arrive at what might be the wrong place, at the same time. —
Margaret Yorke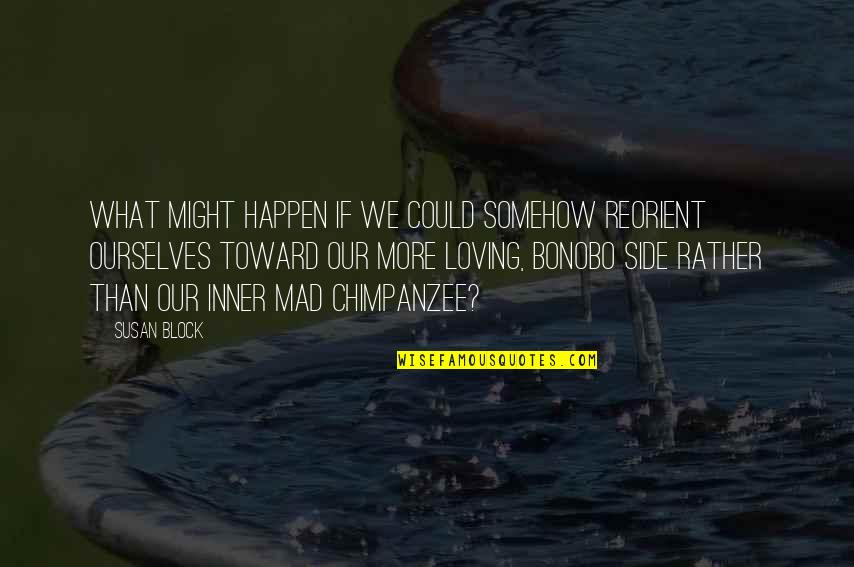 What might happen
if we could somehow reorient ourselves toward our more loving, bonobo side rather than our inner mad chimpanzee? —
Susan Block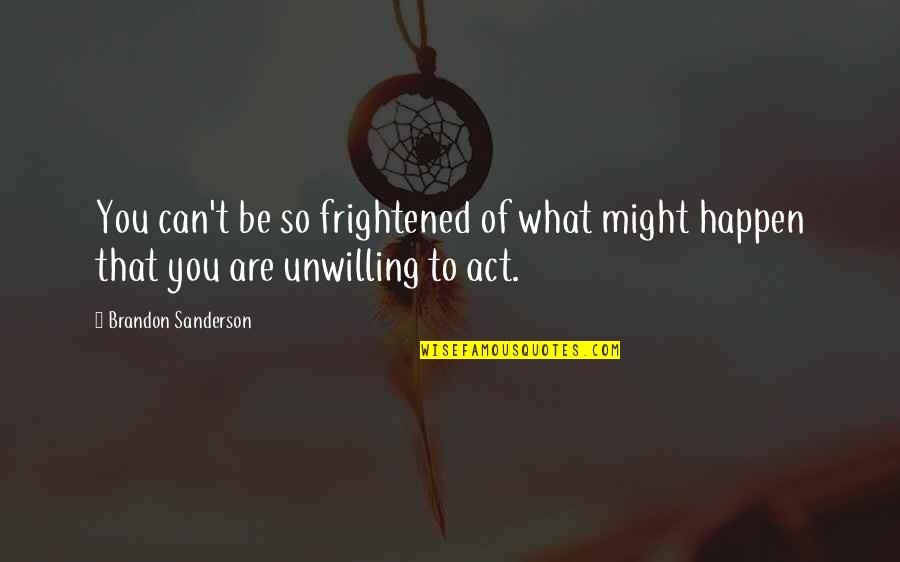 You can't be so frightened of
what might happen
that you are unwilling to act. —
Brandon Sanderson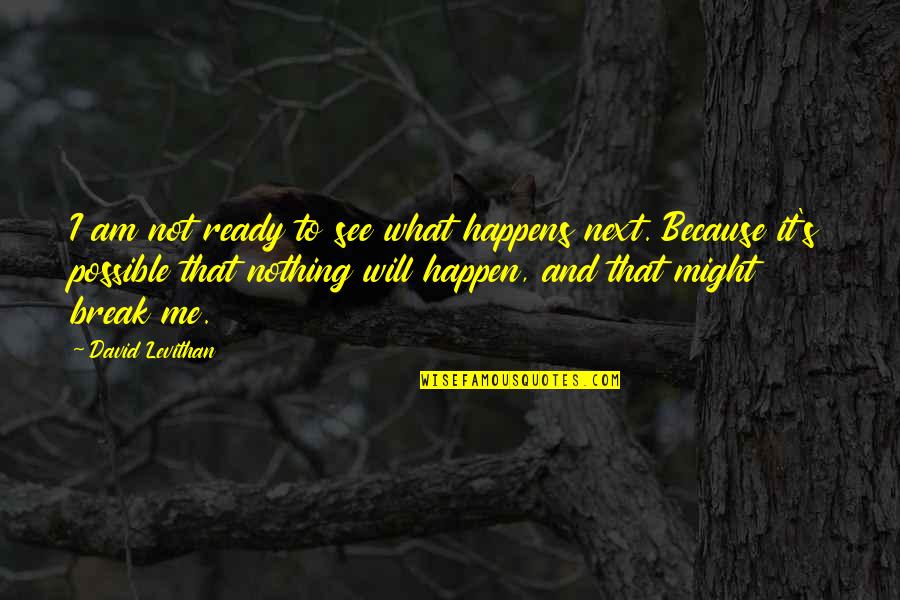 I am not ready to see what happens next. Because it's possible that nothing will happen, and that might break me. —
David Levithan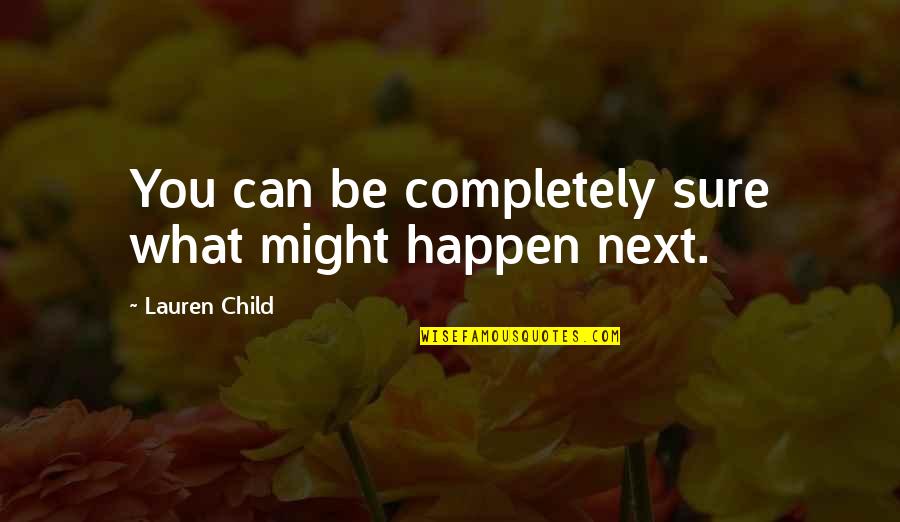 You can be completely sure
what might happen
next. —
Lauren Child
Insurance companies sell
what might happen
tomorrow. Historians sell what certainly happened yesterday. —
Mokokoma Mokhonoana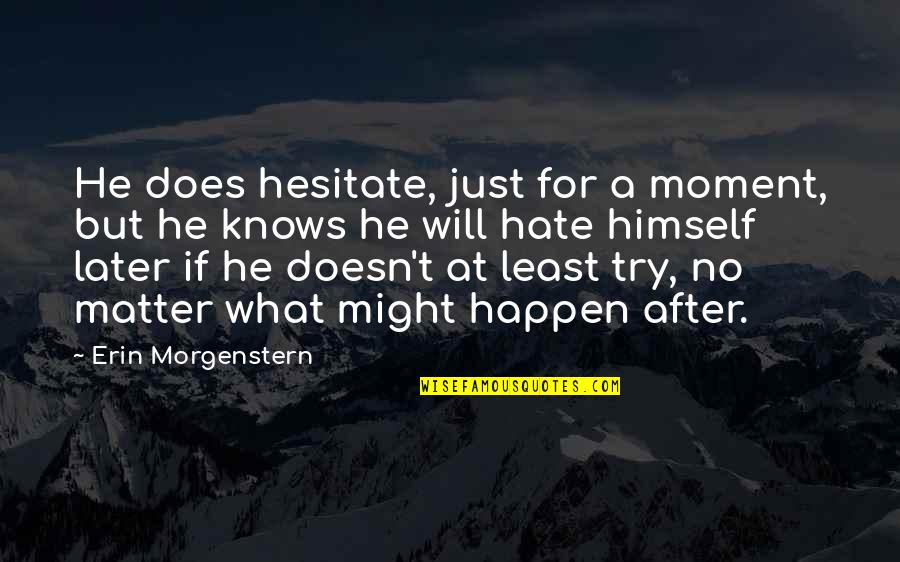 He does hesitate, just for a moment, but he knows he will hate himself later if he doesn't at least try, no matter
what might happen
after. —
Erin Morgenstern