Weakness And Kindness Quotes
Collection of top 28 famous quotes about Weakness And Kindness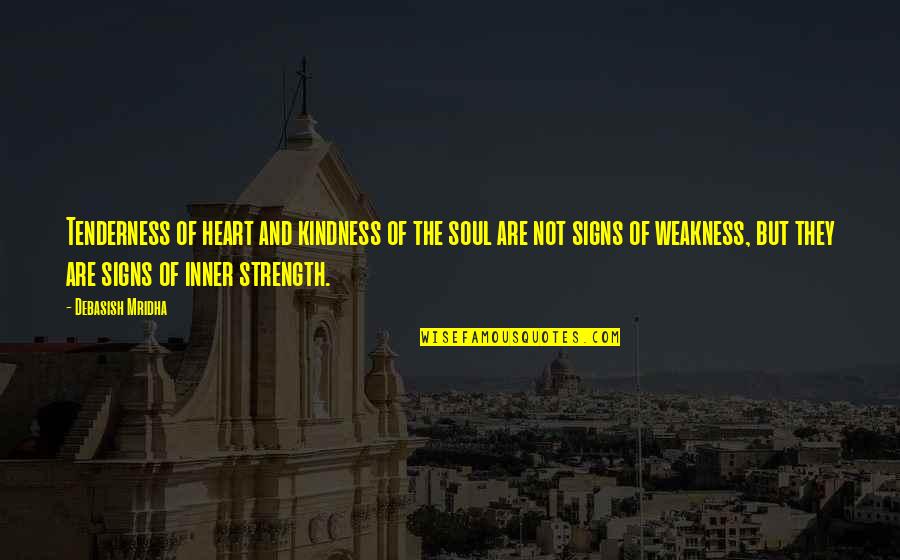 Tenderness of heart and kindness of the soul are not signs of weakness, but they are signs of inner strength.
—
Debasish Mridha
My strength is my power of love, my weakness is my kindness for those who suffers.
—
Debasish Mridha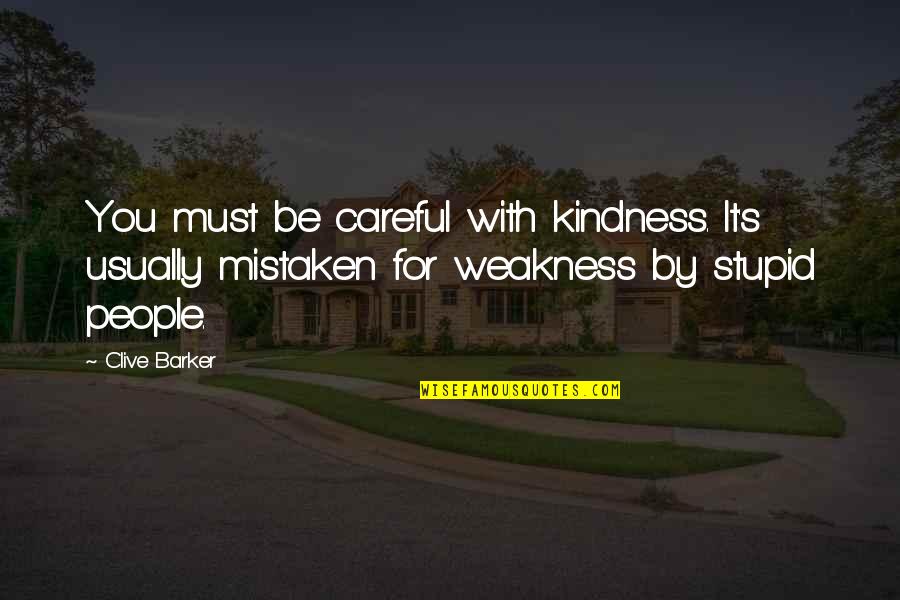 You must be careful with kindness. It's usually mistaken for weakness by stupid people.
—
Clive Barker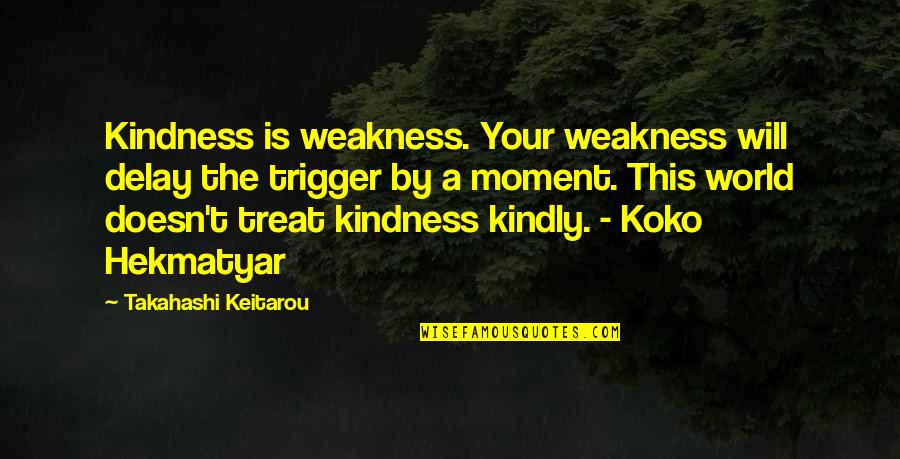 Kindness is weakness. Your weakness will delay the trigger by a moment. This world doesn't treat kindness kindly. - Koko Hekmatyar —
Takahashi Keitarou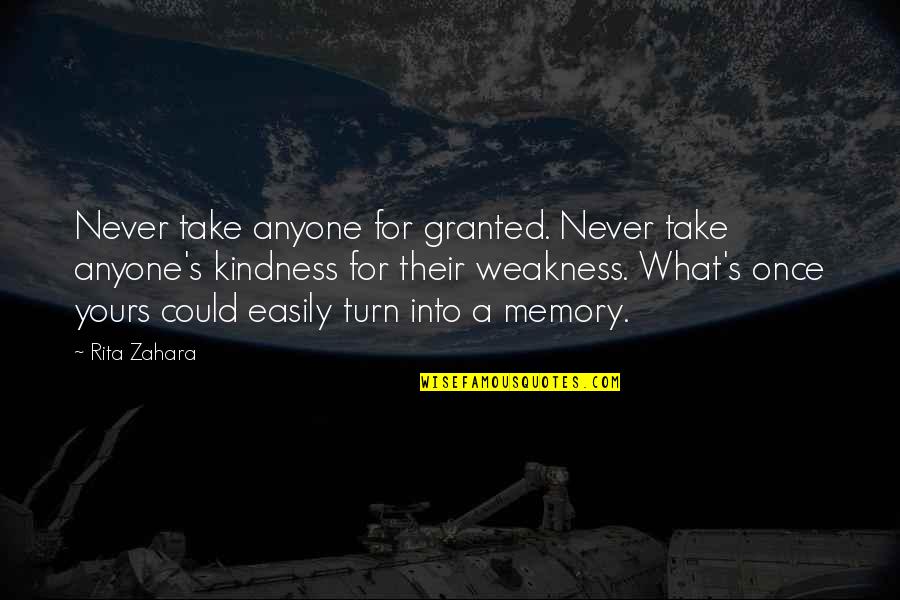 Never take anyone for granted. Never take anyone's kindness for their weakness. What's once yours could easily turn into a memory. —
Rita Zahara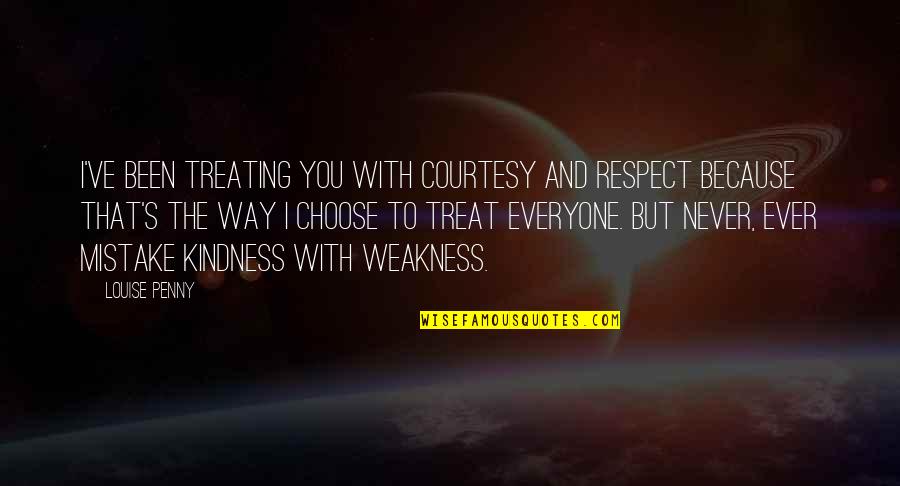 I've been treating you with courtesy and respect because that's the way I choose to treat everyone. But never, ever mistake kindness with weakness. —
Louise Penny
It isn't a weakness to accept kindness. It isn't a weakness to allow yourself to be cared for. —
Julie Anne Long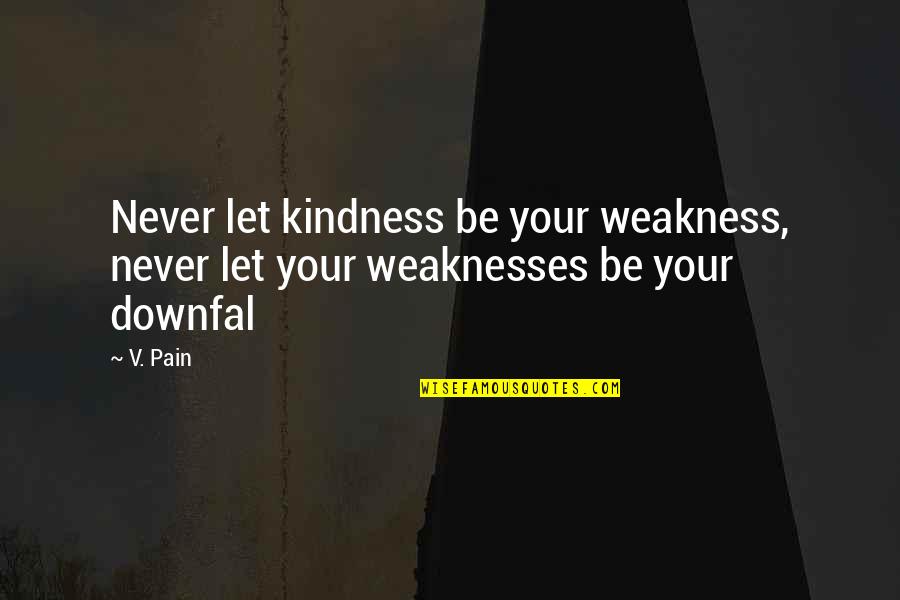 Never let kindness be your weakness, never let your weaknesses be your downfal —
V. Pain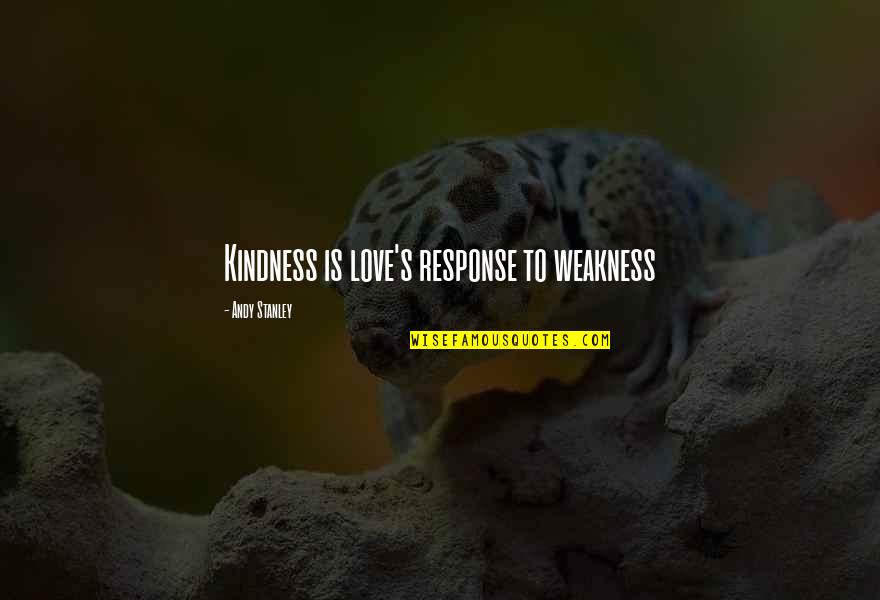 Kindness is love's response to weakness —
Andy Stanley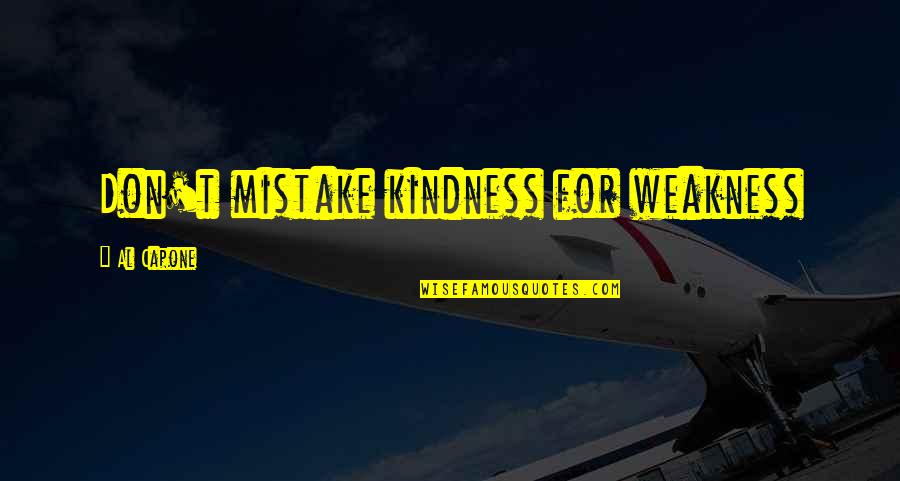 Don't mistake kindness for weakness —
Al Capone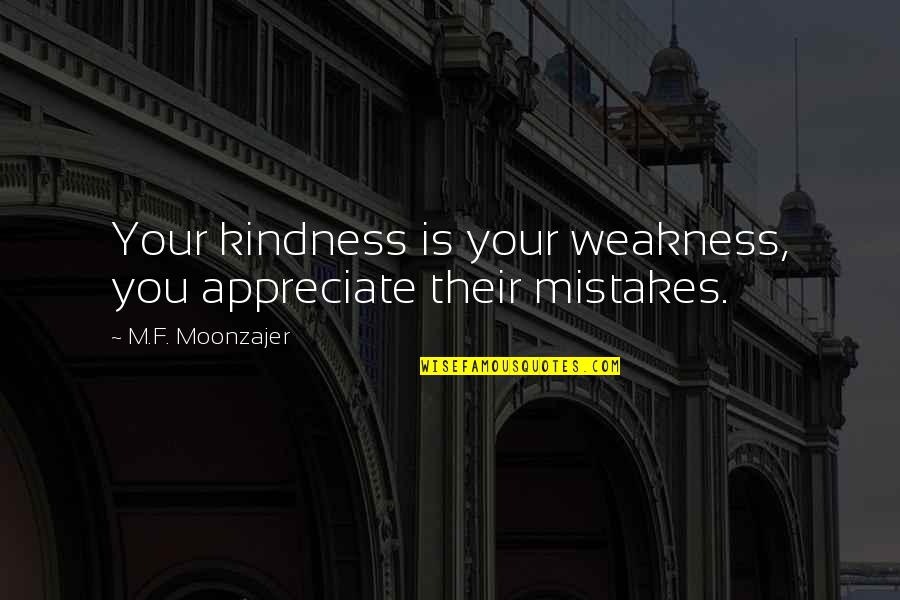 Your kindness is your weakness, you appreciate their mistakes. —
M.F. Moonzajer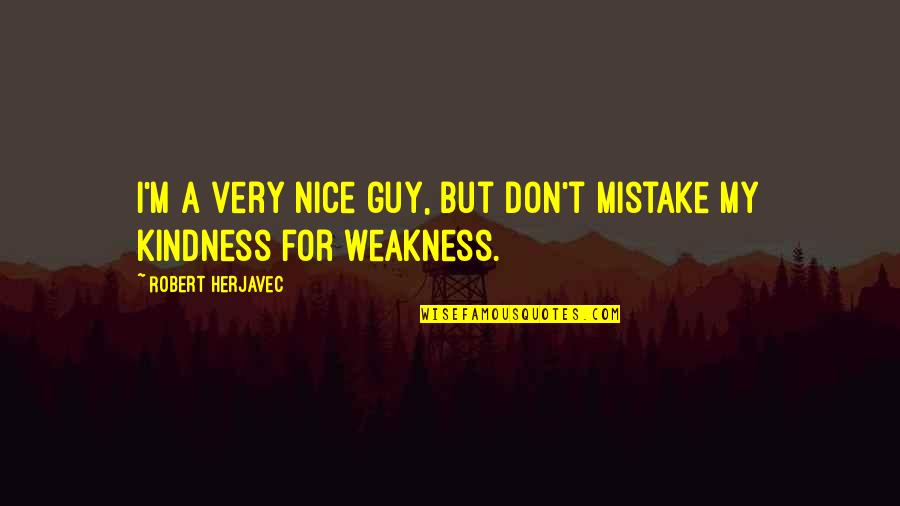 I'm a very nice guy, but don't mistake my kindness for weakness. —
Robert Herjavec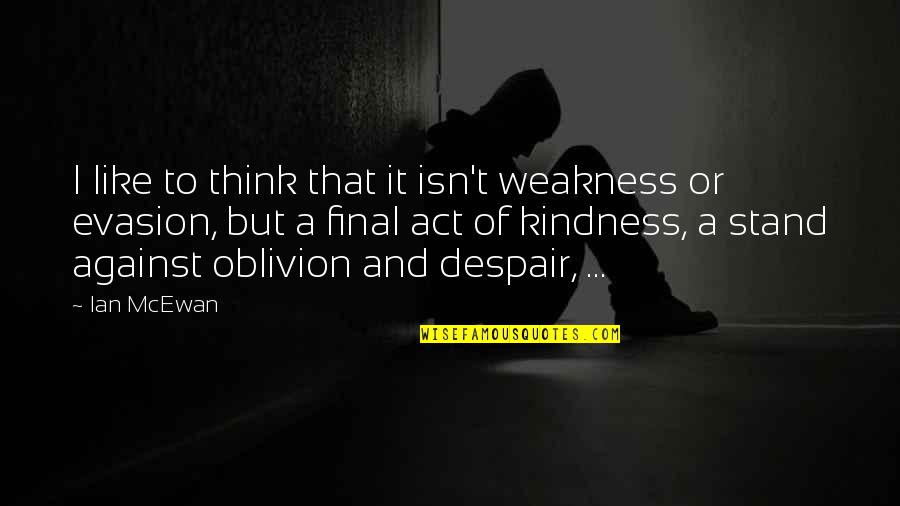 I like to think that it isn't weakness or evasion, but a final act of kindness, a stand against oblivion and despair, ... —
Ian McEwan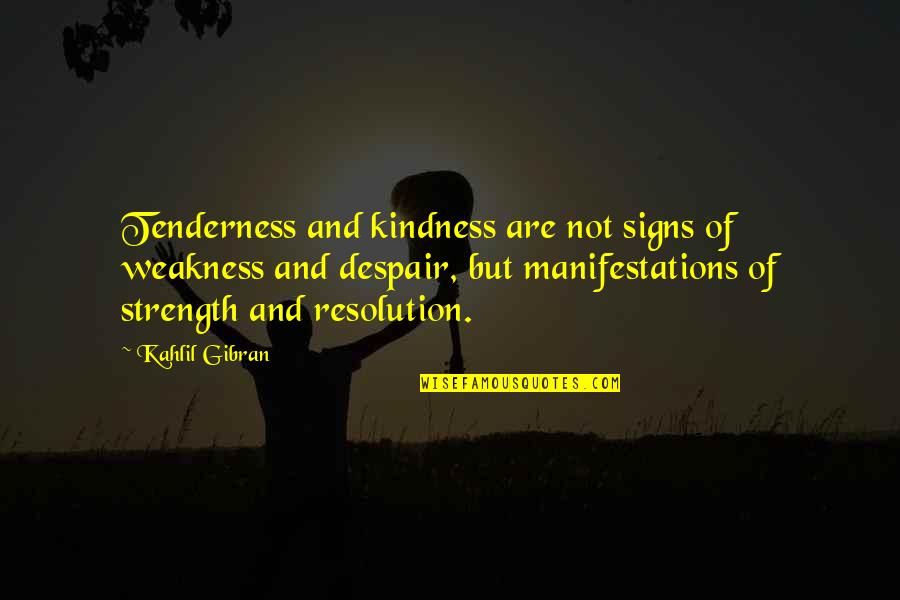 Tenderness and kindness are not signs of weakness and despair, but manifestations of strength and resolution. —
Kahlil Gibran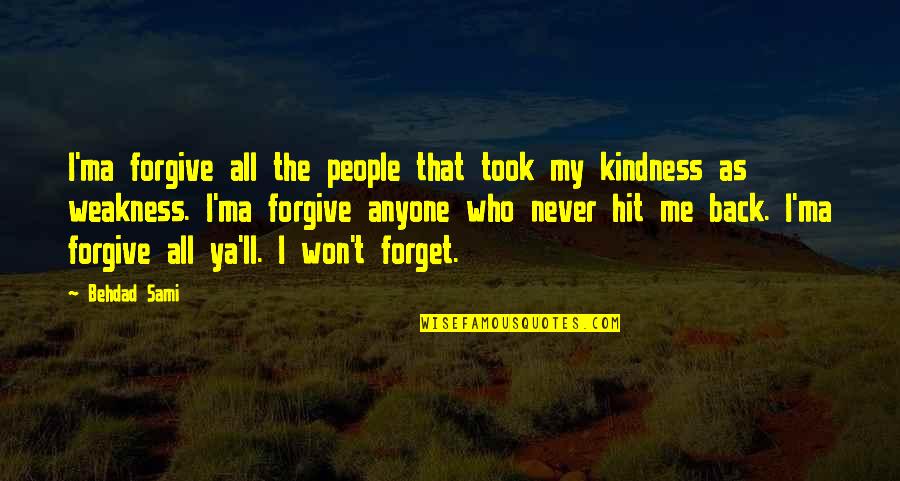 I'ma forgive all the people that took my kindness as weakness. I'ma forgive anyone who never hit me back. I'ma forgive all ya'll. I won't forget. —
Behdad Sami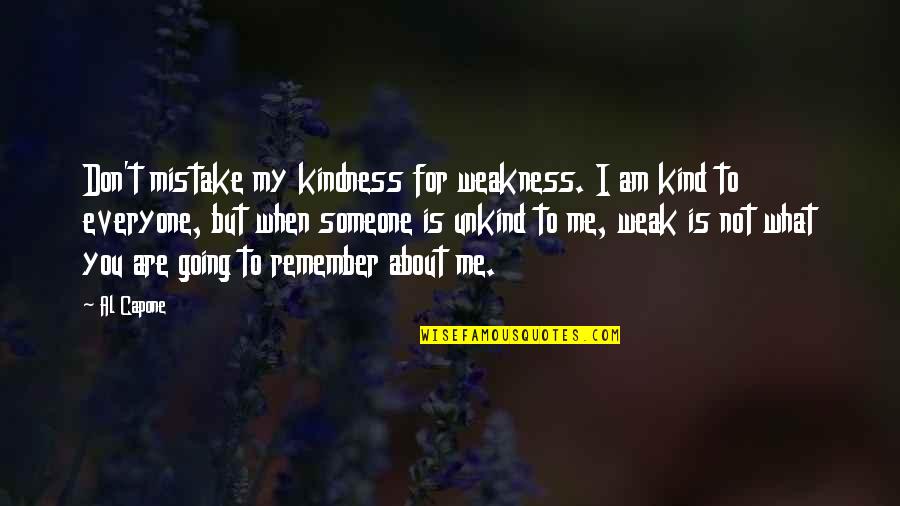 Don't mistake my kindness for weakness. I am kind to everyone, but when someone is unkind to me, weak is not what you are going to remember about me. —
Al Capone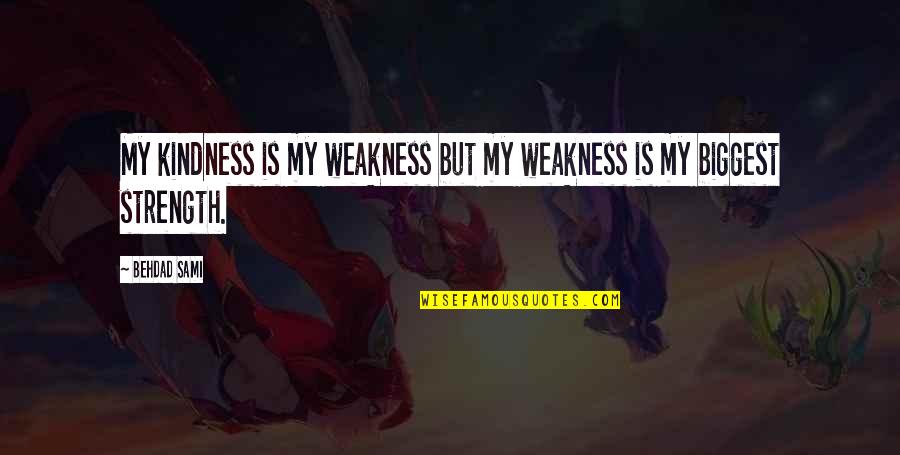 My kindness is my weakness but my weakness is my biggest strength. —
Behdad Sami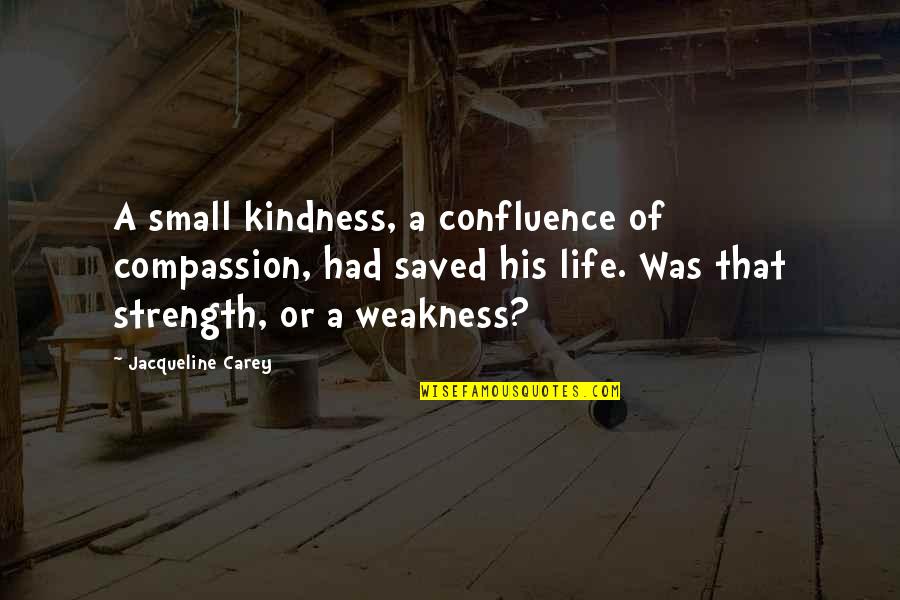 A small kindness, a confluence of compassion, had saved his life. Was that strength, or a weakness? —
Jacqueline Carey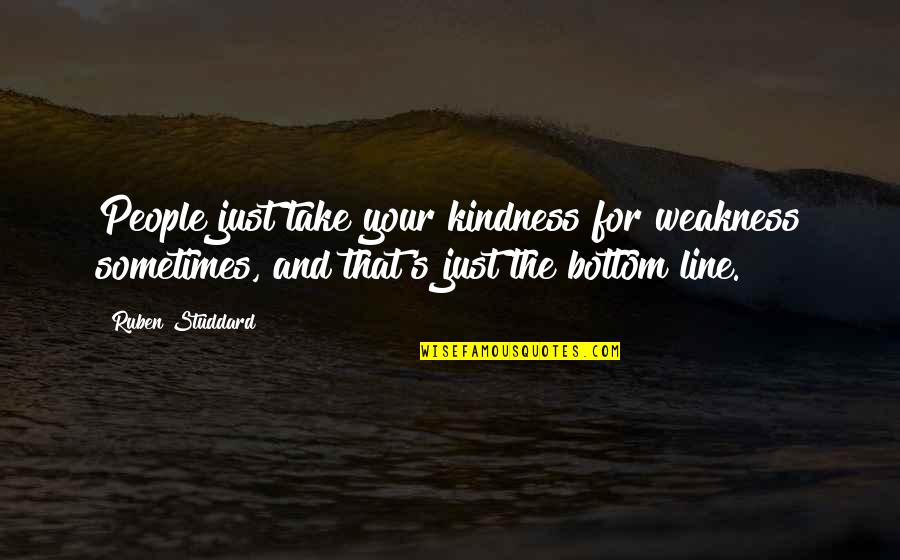 People just take your kindness for weakness sometimes, and that's just the bottom line. —
Ruben Studdard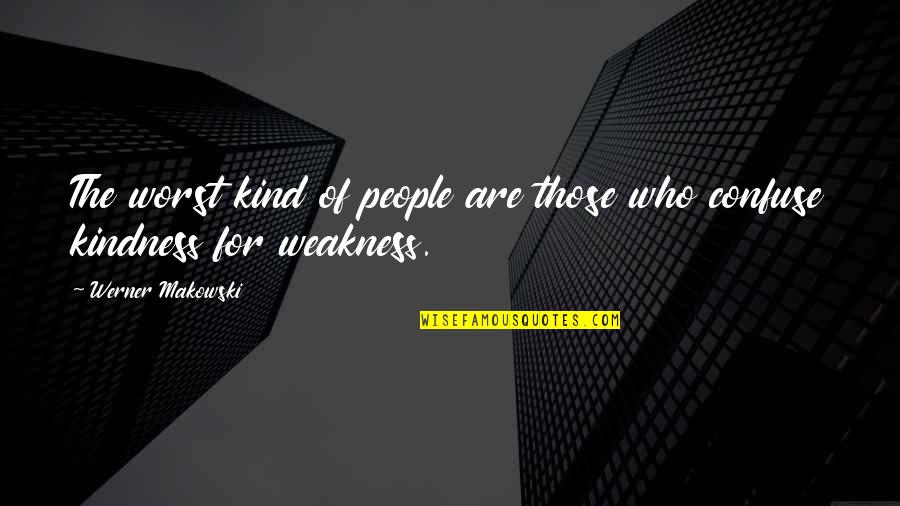 The worst kind of people are those who confuse kindness for weakness. —
Werner Makowski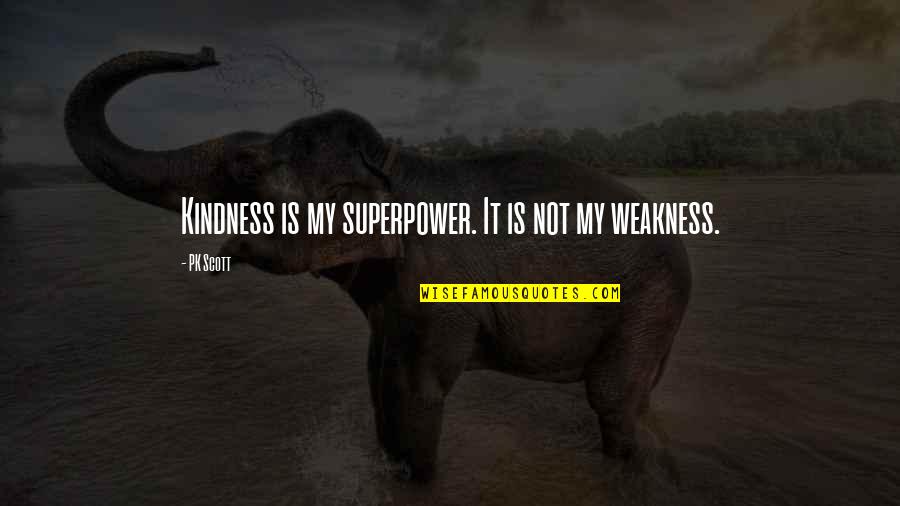 Kindness is my superpower. It is not my weakness. —
PK Scott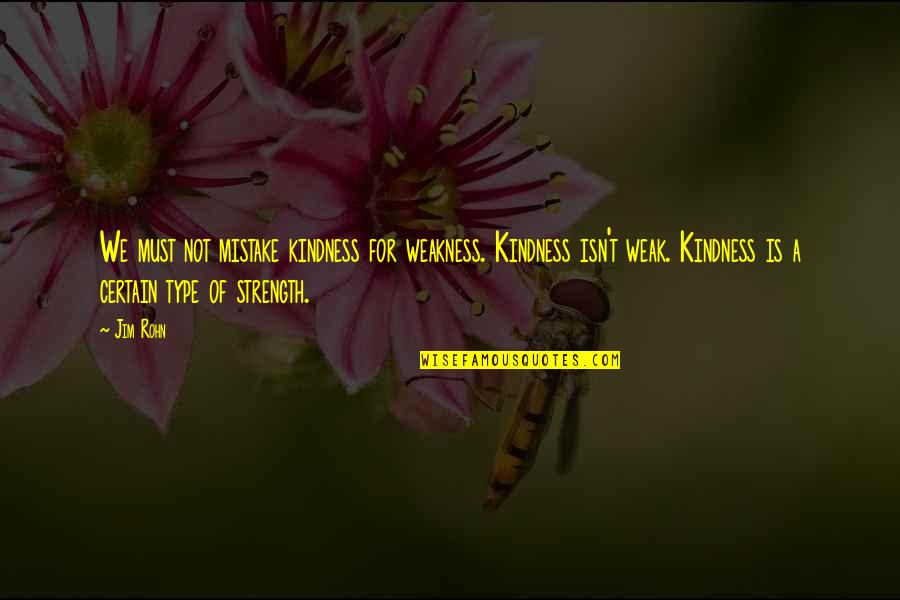 We must not mistake kindness for weakness. Kindness isn't weak. Kindness is a certain type of strength. —
Jim Rohn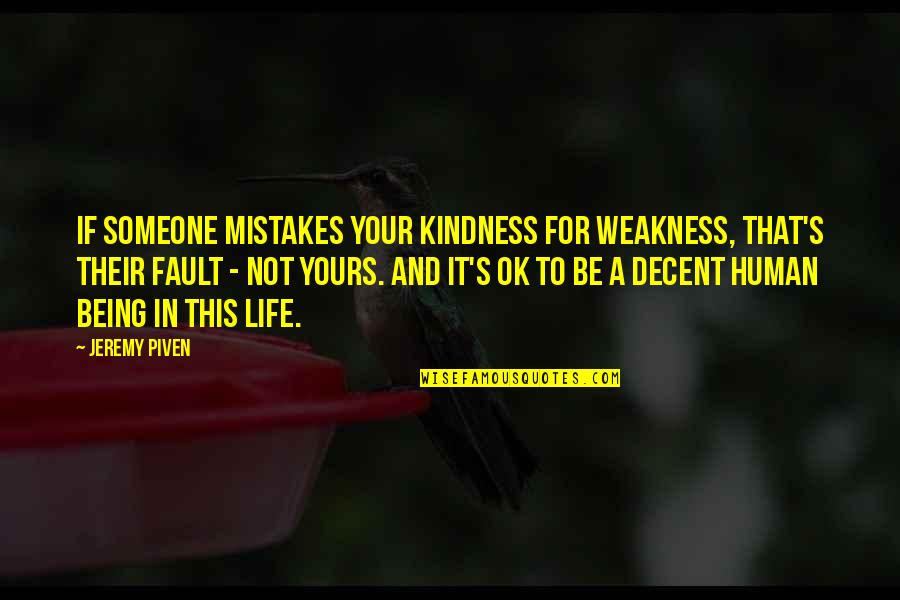 If someone mistakes your kindness for weakness, that's their fault - not yours. And it's OK to be a decent human being in this life. —
Jeremy Piven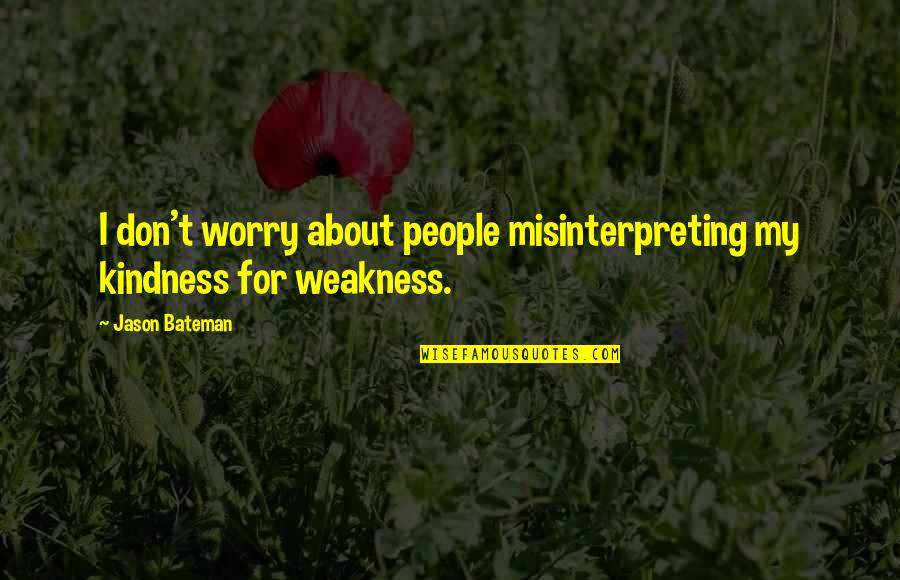 I don't worry about people misinterpreting my kindness for weakness. —
Jason Bateman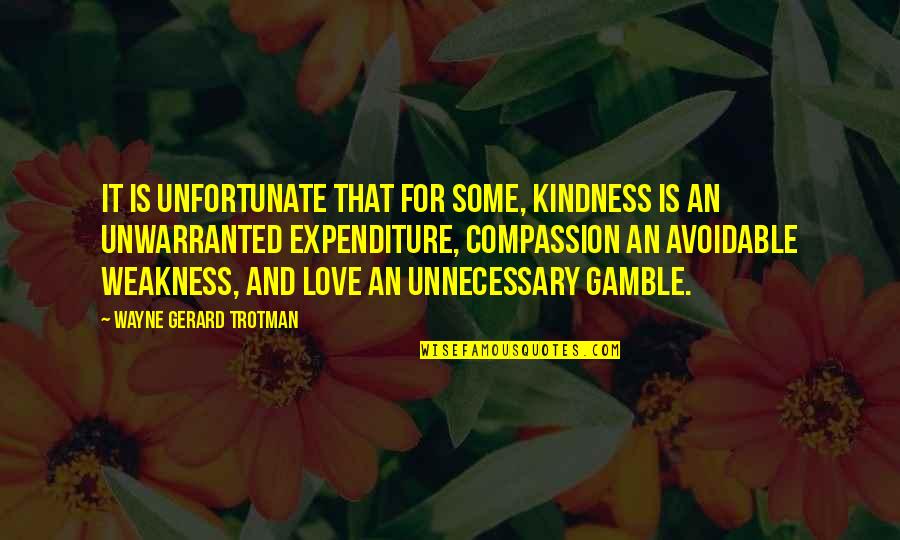 It is unfortunate that for some, kindness is an unwarranted expenditure, compassion an avoidable weakness, and love an unnecessary gamble. —
Wayne Gerard Trotman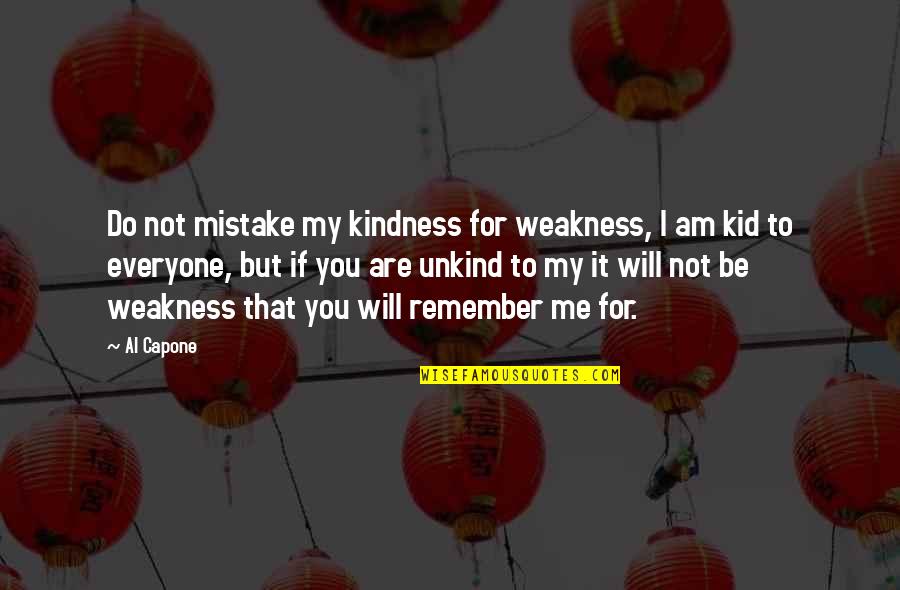 Do not mistake my kindness for weakness, I am kid to everyone, but if you are unkind to my it will not be weakness that you will remember me for. —
Al Capone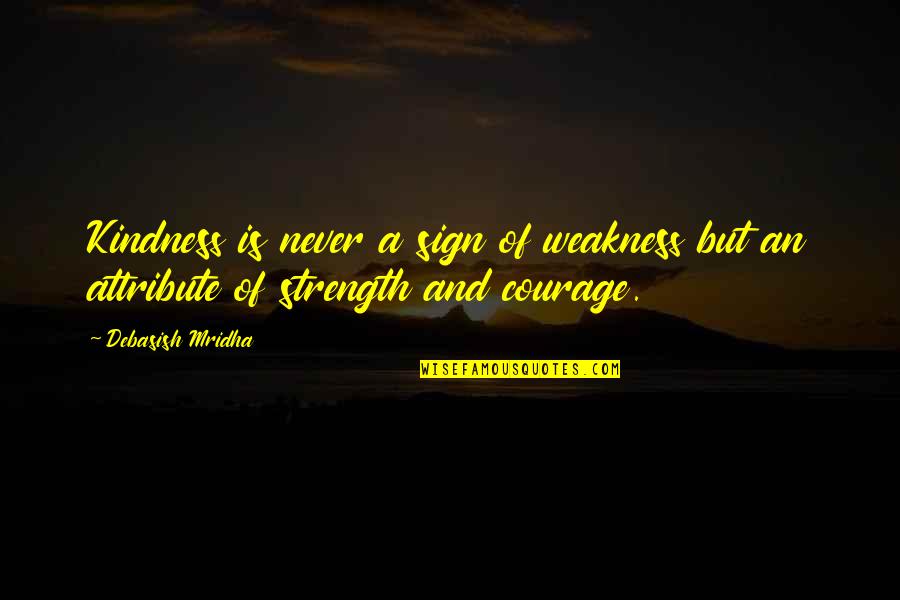 Kindness is never a sign of weakness but an attribute of strength and courage. —
Debasish Mridha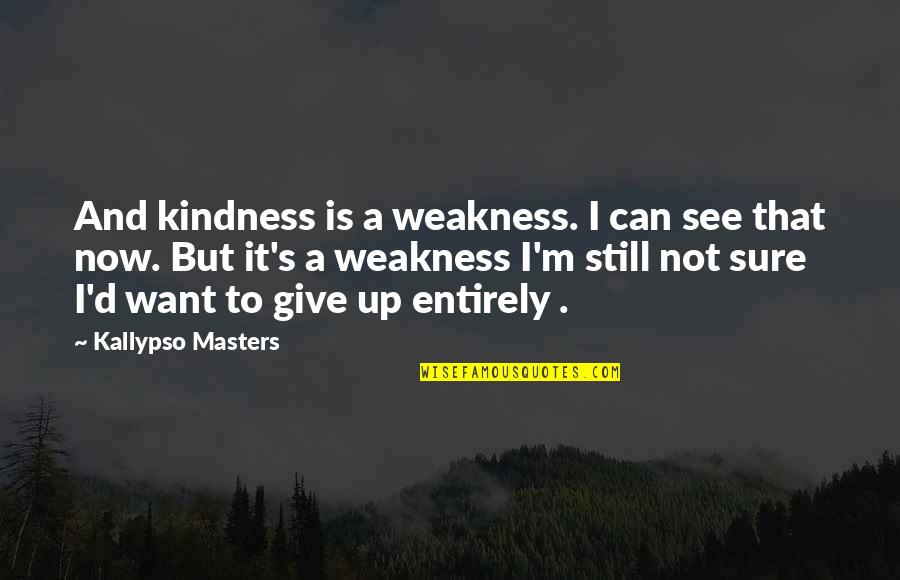 And kindness is a weakness. I can see that now. But it's a weakness I'm still not sure I'd want to give up entirely . —
Kallypso Masters