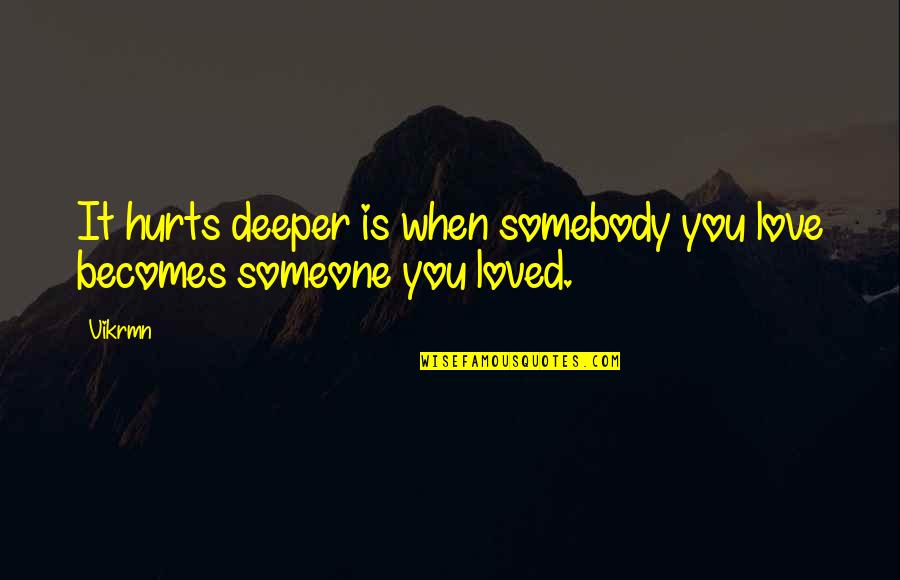 It hurts deeper is when somebody you love becomes someone you loved.
—
Vikrmn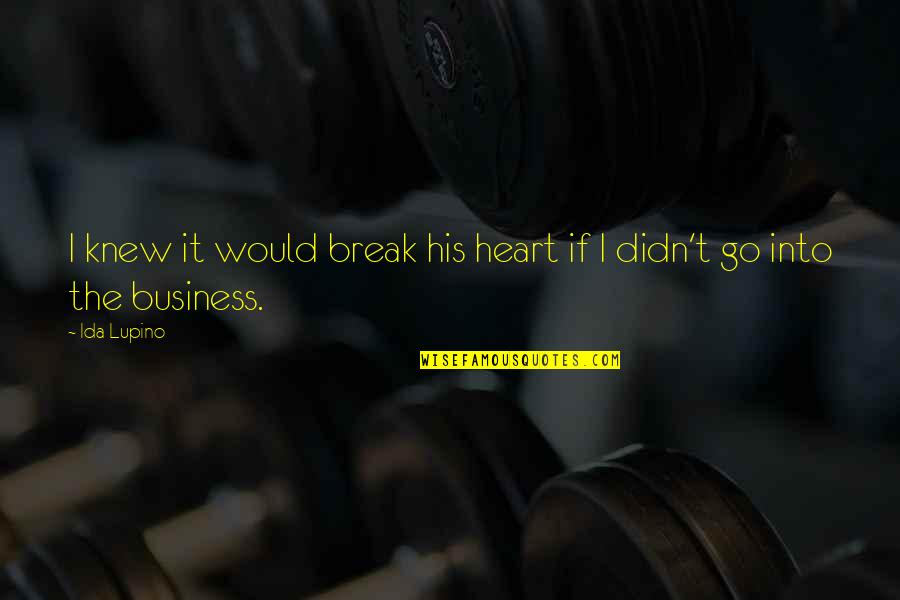 I knew it would break his heart if I didn't go into the business.
—
Ida Lupino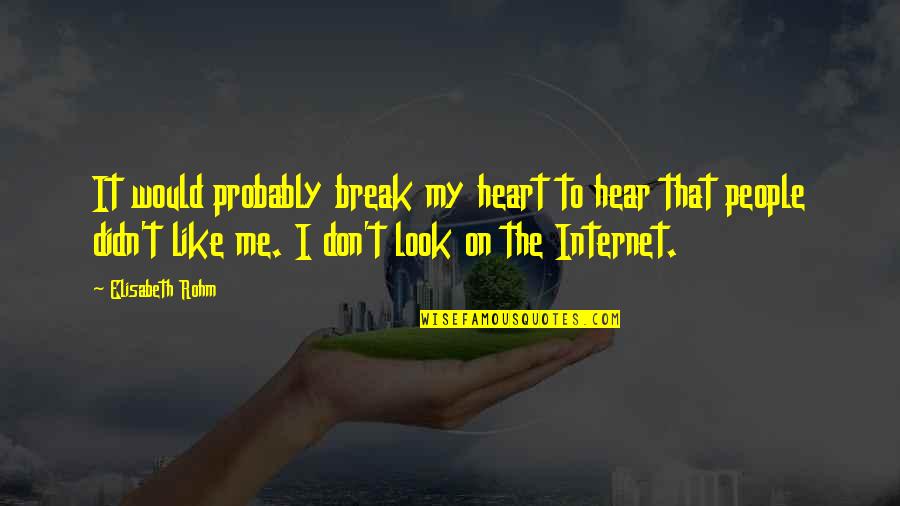 It would probably break my heart to hear that people didn't like me. I don't look on the Internet.
—
Elisabeth Rohm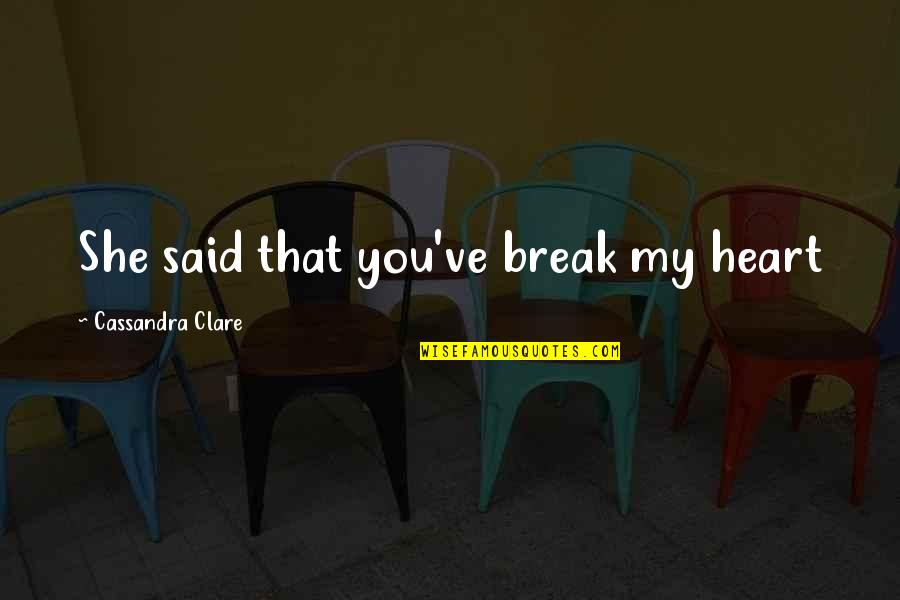 She said that you've break my heart
—
Cassandra Clare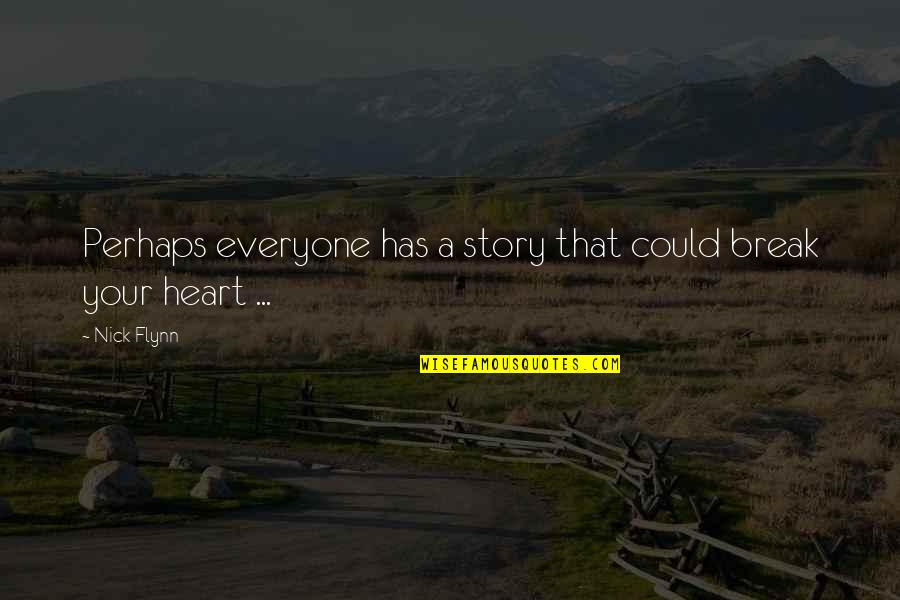 Perhaps everyone has a story that could break your heart ...
—
Nick Flynn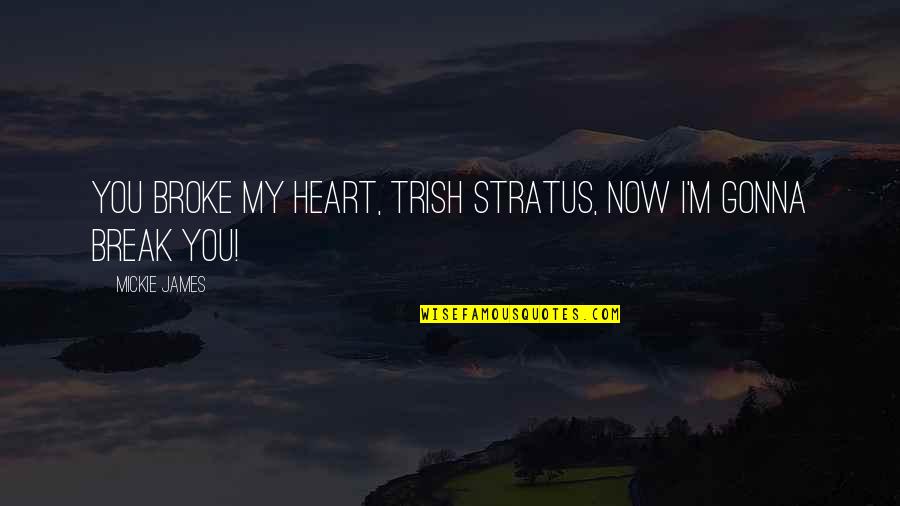 You broke my heart, Trish Stratus, now I'm gonna break you!
—
Mickie James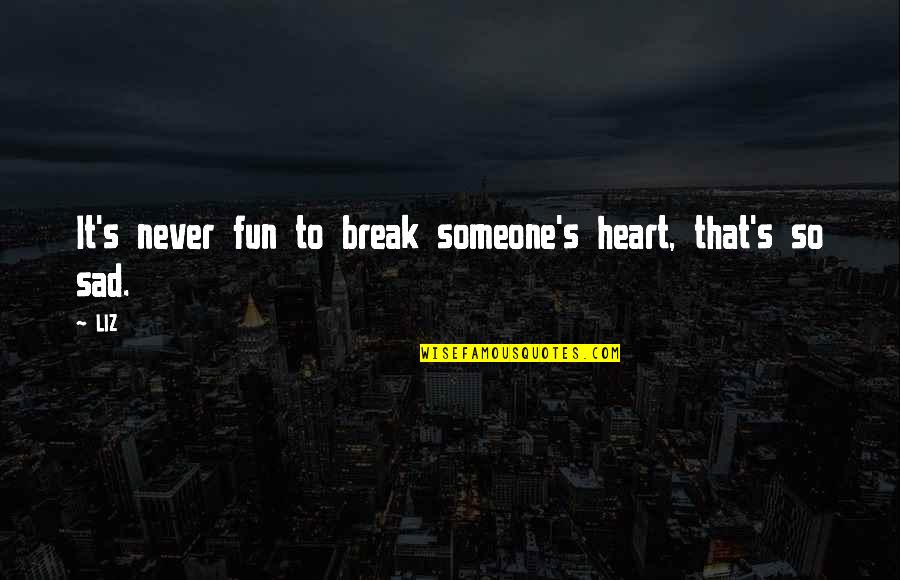 It's never fun to break someone's heart, that's so sad.
—
LIZ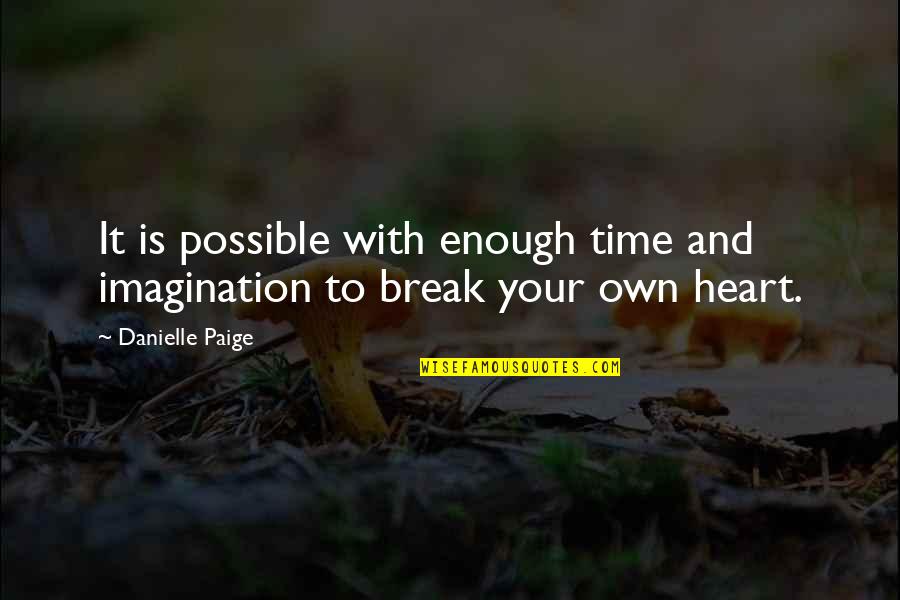 It is possible with enough time and imagination to break your own heart.
—
Danielle Paige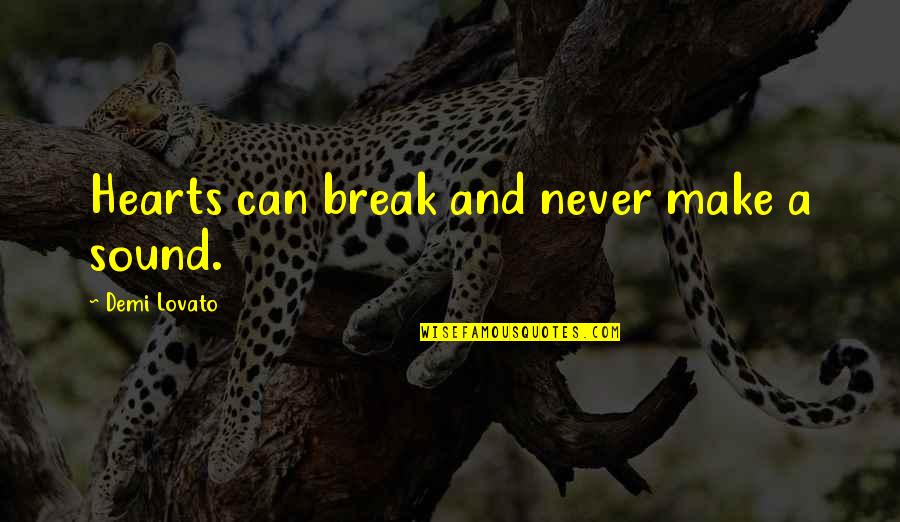 Hearts can break and never make a sound. —
Demi Lovato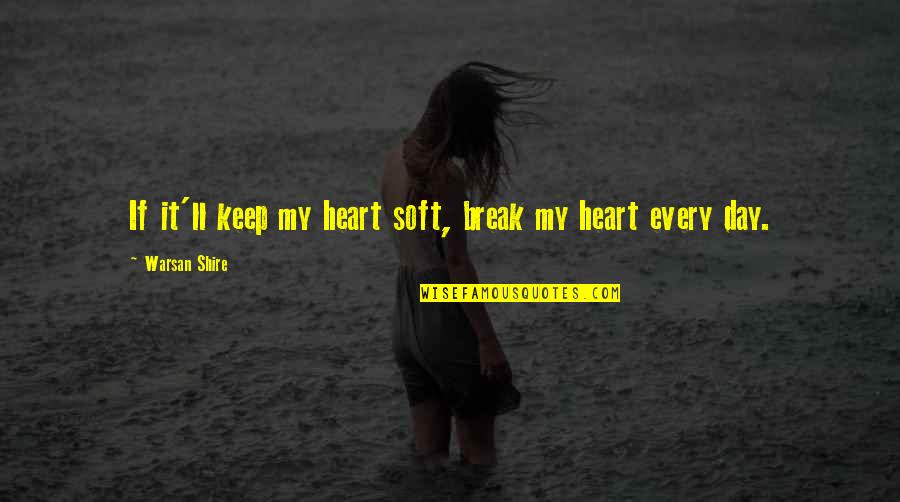 If it'll keep my heart soft, break my heart every day. —
Warsan Shire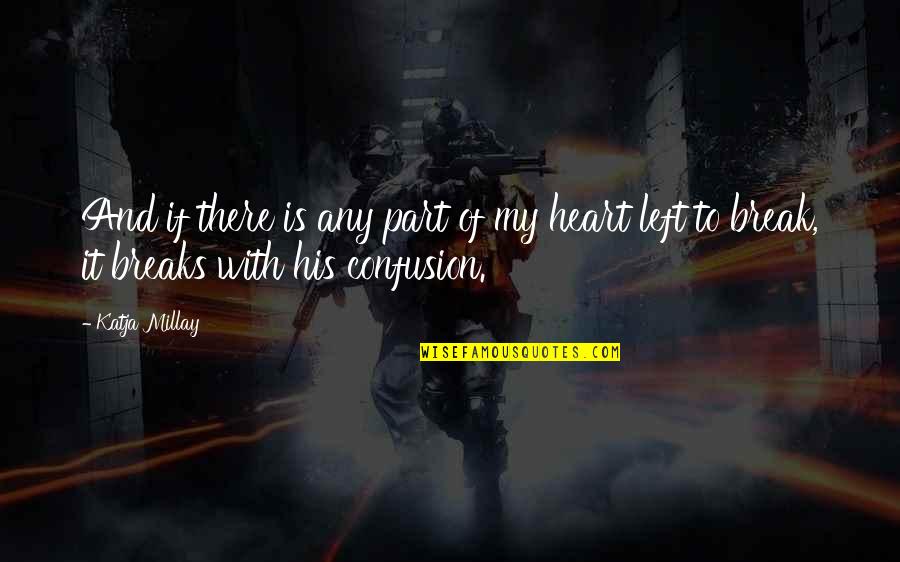 And if there is any part of my heart left to break, it breaks with his confusion. —
Katja Millay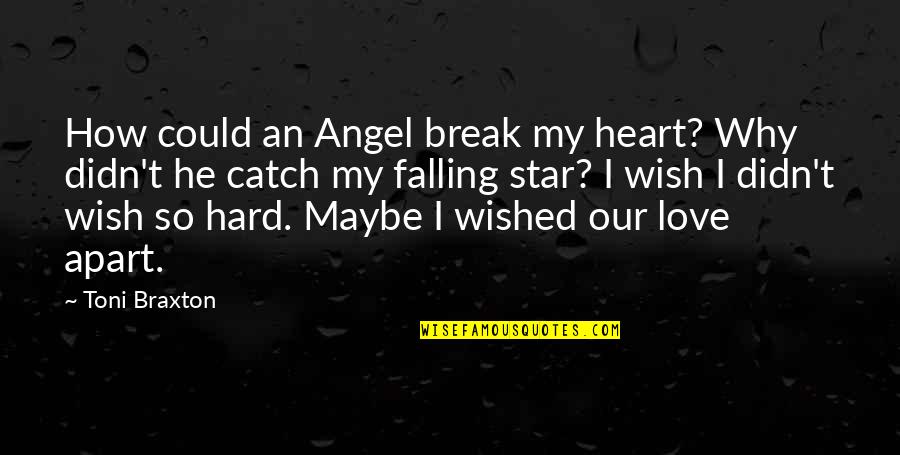 How could an Angel break my heart? Why didn't he catch my falling star? I wish I didn't wish so hard. Maybe I wished our love apart. —
Toni Braxton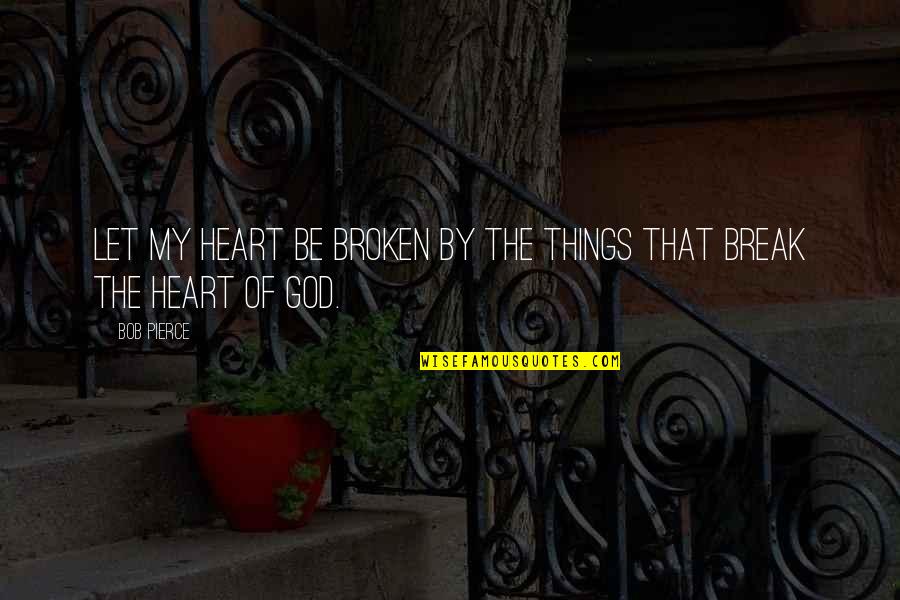 Let my heart be broken by the things that break the heart of God. —
Bob Pierce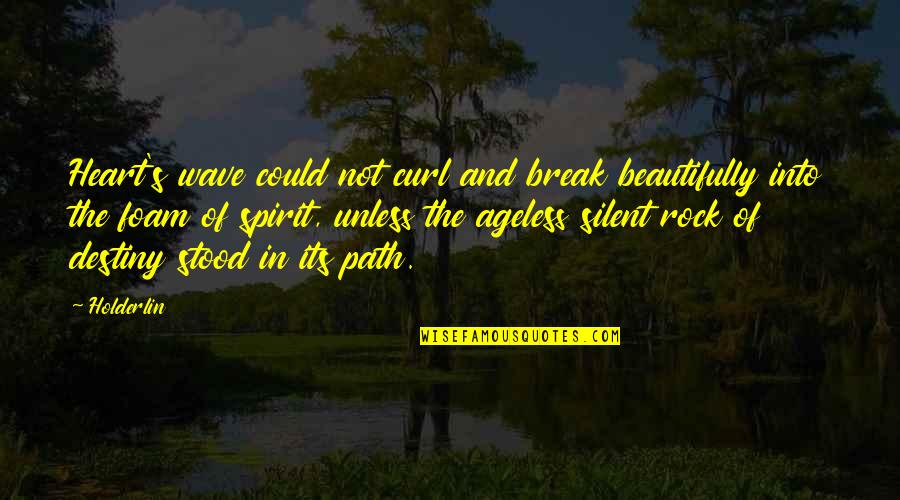 Heart's wave could not curl and break beautifully into the foam of spirit, unless the ageless silent rock of destiny stood in its path. —
Holderlin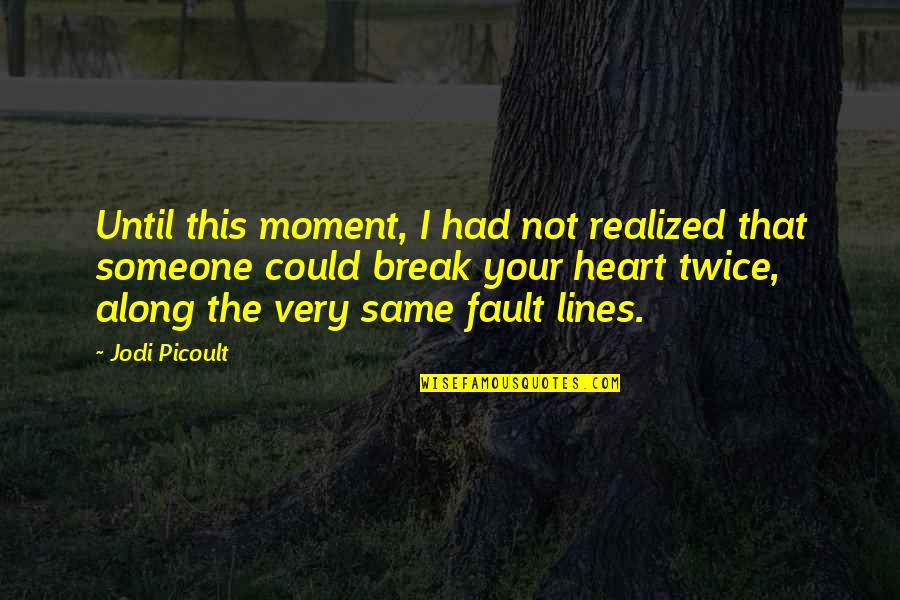 Until this moment, I had not realized that someone could break your heart twice, along the very same fault lines. —
Jodi Picoult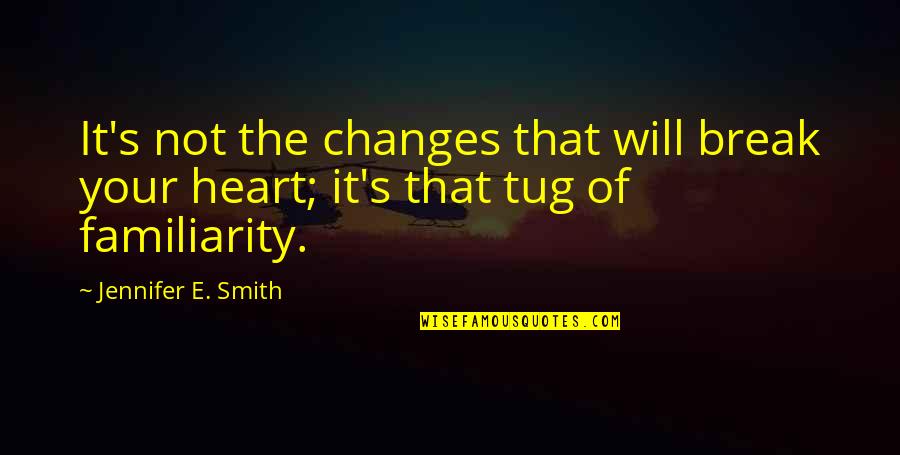 It's not the changes that will break your heart; it's that tug of familiarity. —
Jennifer E. Smith
If what he said was the truth, it broke her heart. If what he said was a lie, it was broken anyway. —
Christine Feehan
I'd like to keep singing - whether that's small or big. To stop singing for a living would break my heart. —
Shane Filan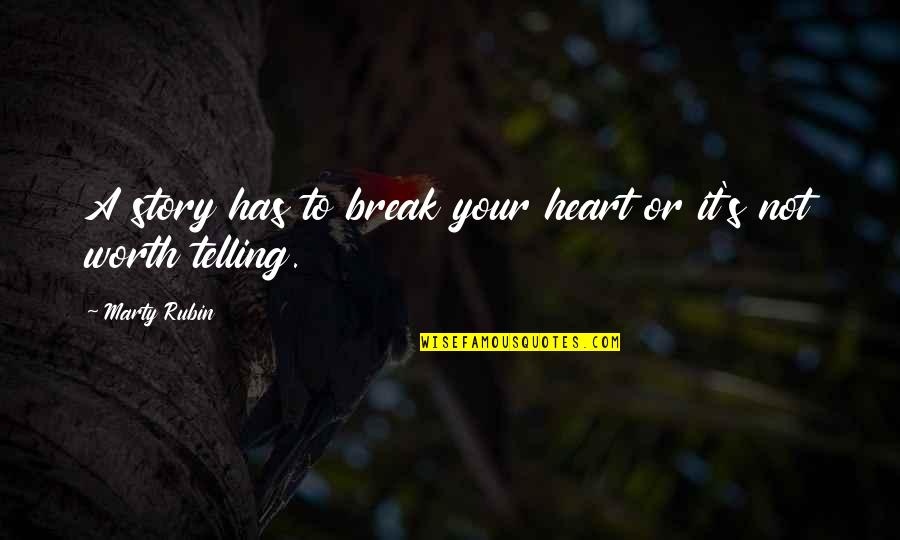 A story has to break your heart or it's not worth telling. —
Marty Rubin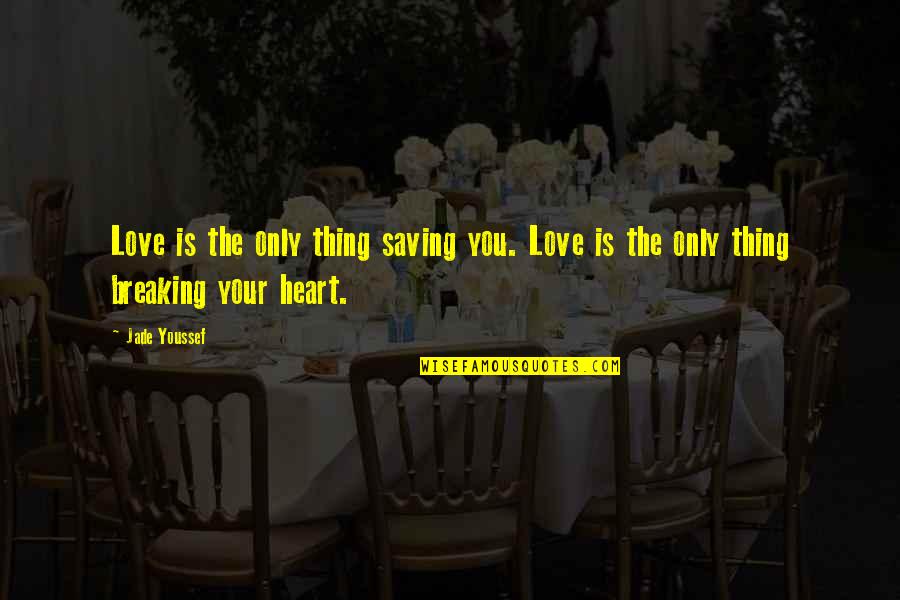 Love is the only thing saving you. Love is the only thing breaking your heart. —
Jade Youssef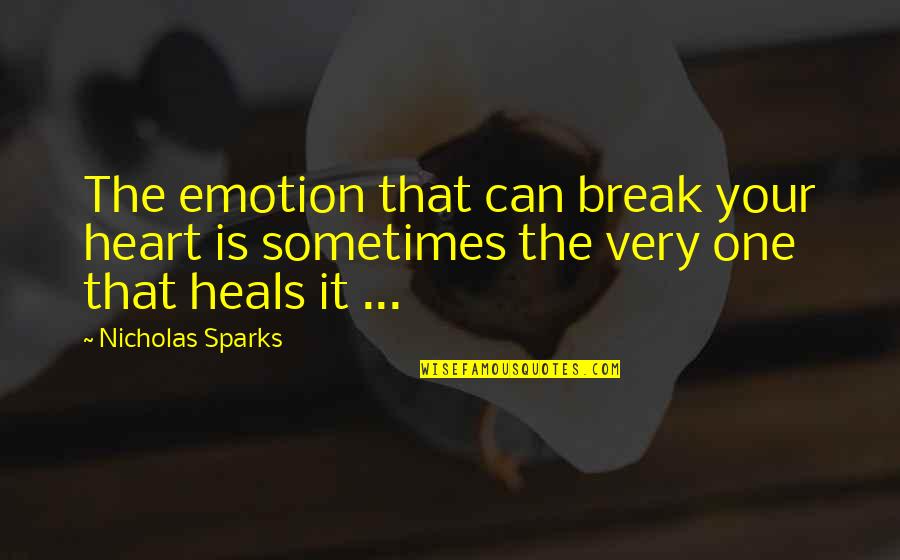 The emotion that can break your heart is sometimes the very one that heals it ... —
Nicholas Sparks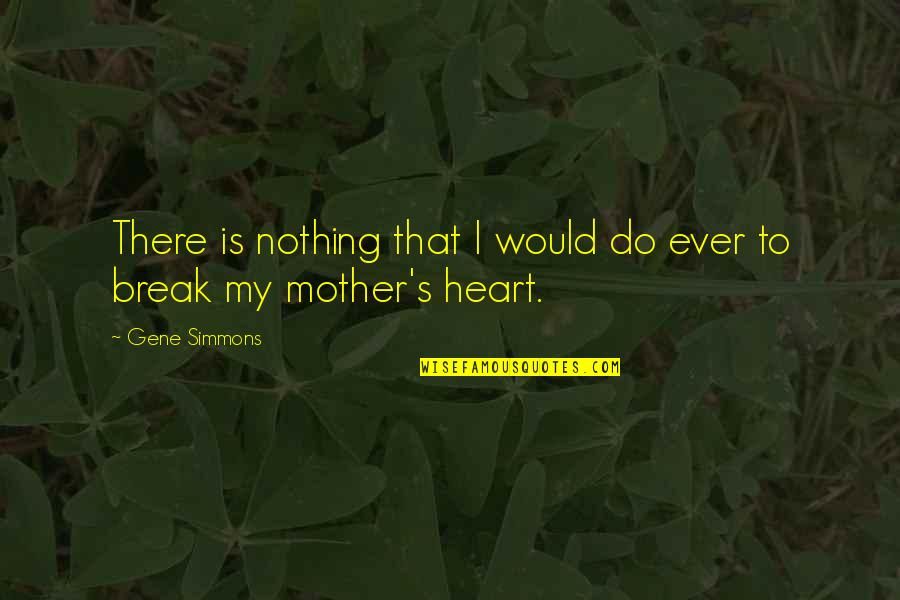 There is nothing that I would do ever to break my mother's heart. —
Gene Simmons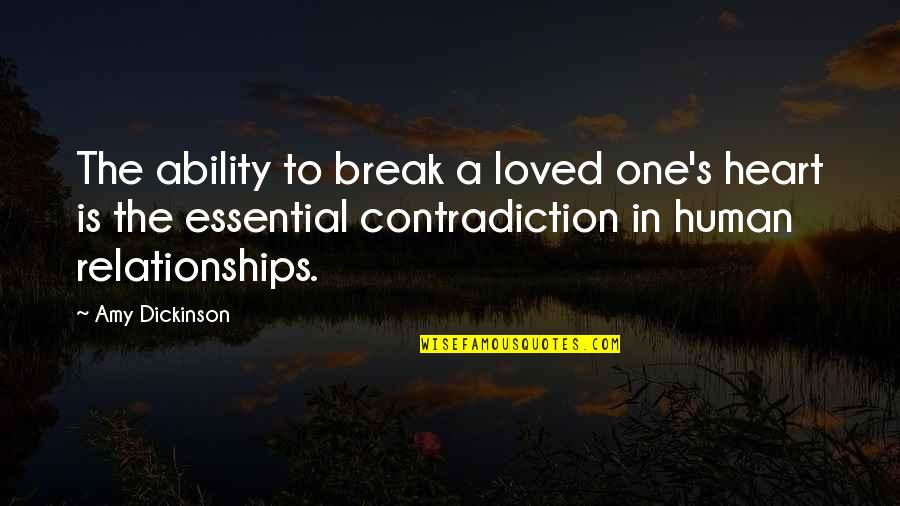 The ability to break a loved one's heart is the essential contradiction in human relationships. —
Amy Dickinson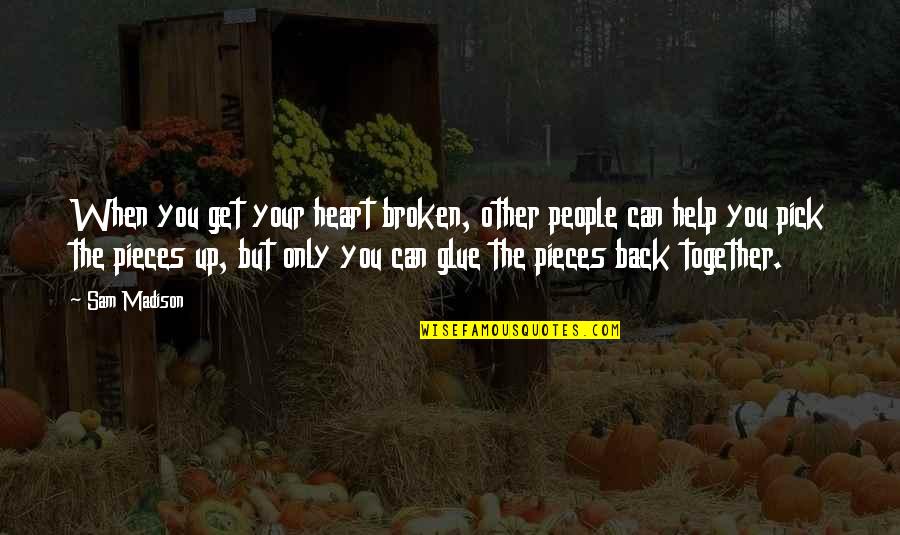 When you get your heart broken, other people can help you pick the pieces up, but only you can glue the pieces back together. —
Sam Madison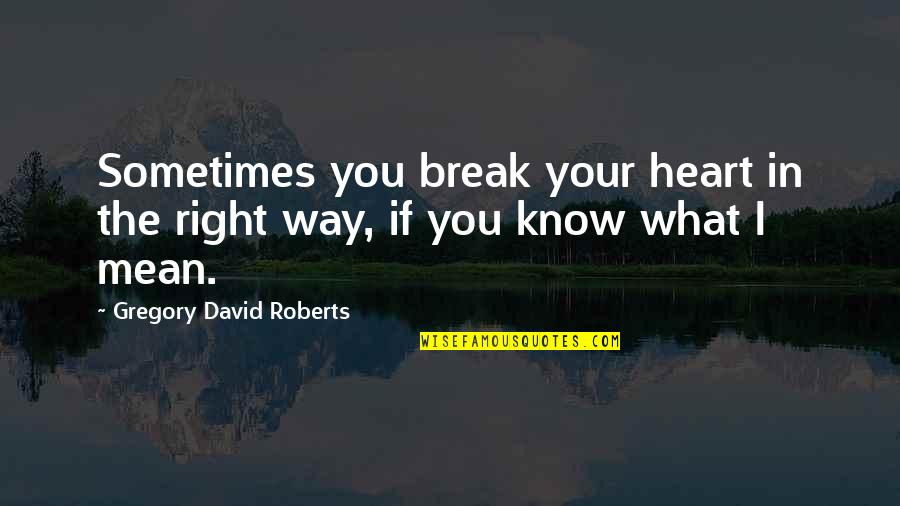 Sometimes you break your heart in the right way, if you know what I mean. —
Gregory David Roberts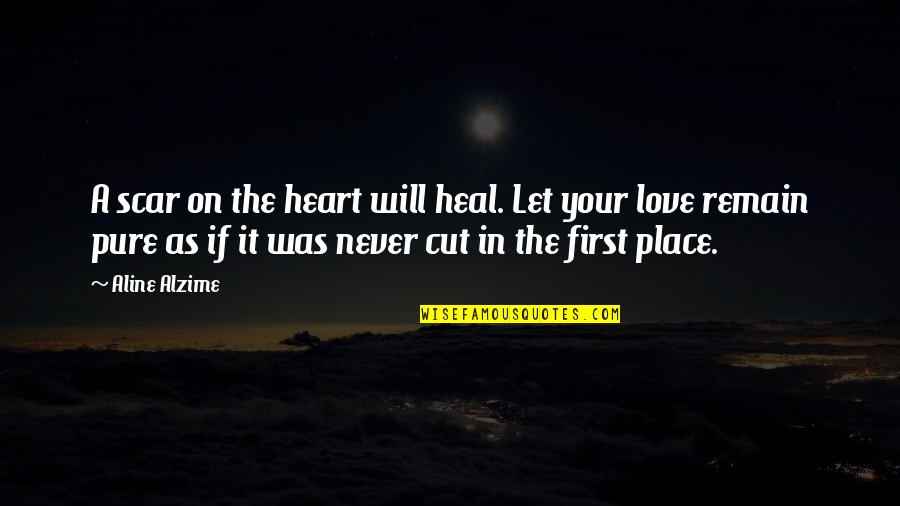 A scar on the heart will heal.
Let your love remain pure as if it was never cut in the first place. —
Aline Alzime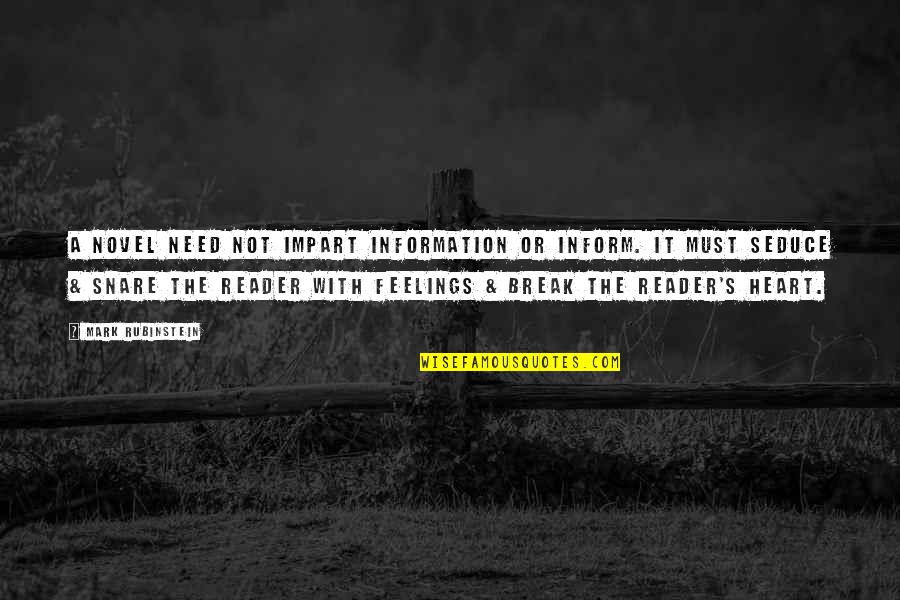 A novel need not impart information or inform. It must seduce & snare the reader with feelings & break the reader's heart. —
Mark Rubinstein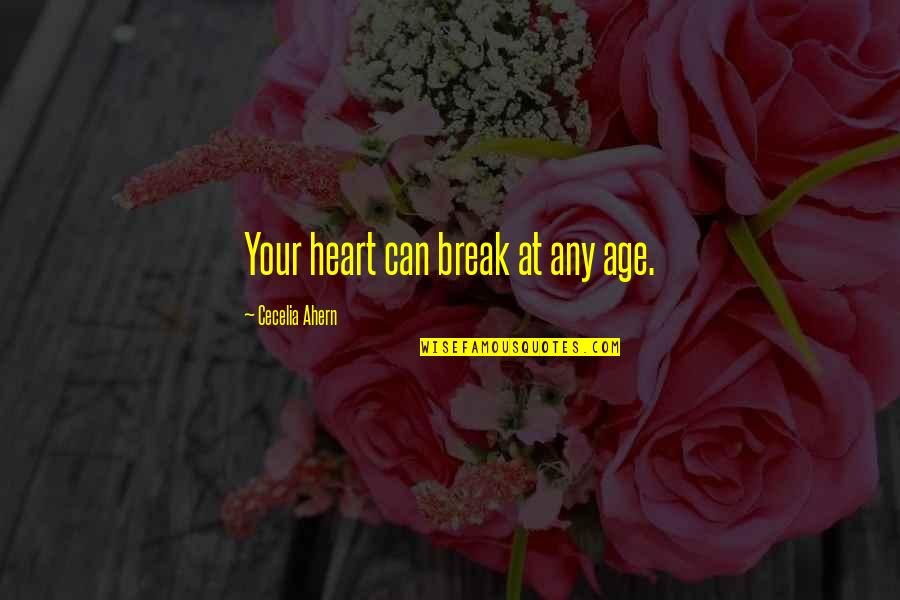 Your heart can break at any age. —
Cecelia Ahern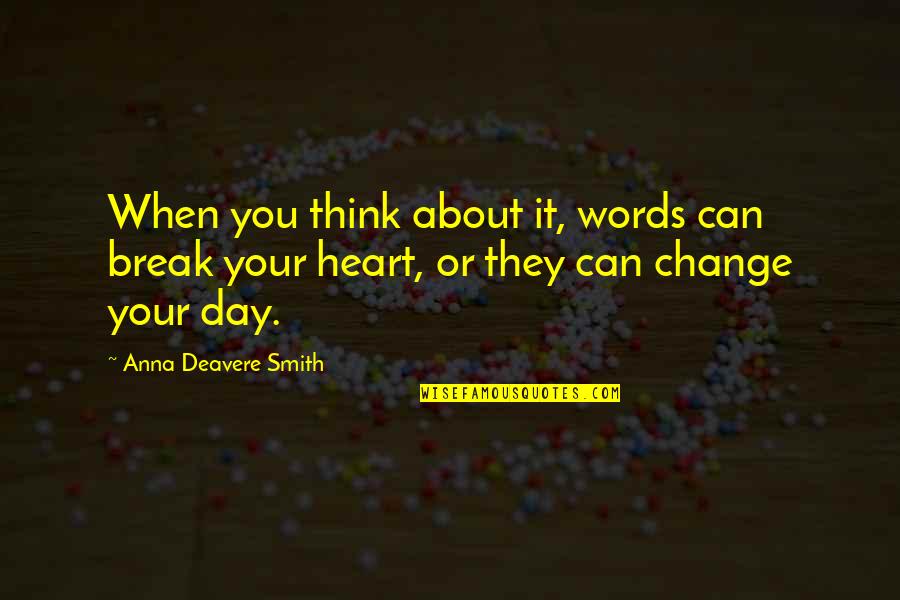 When you think about it, words can break your heart, or they can change your day. —
Anna Deavere Smith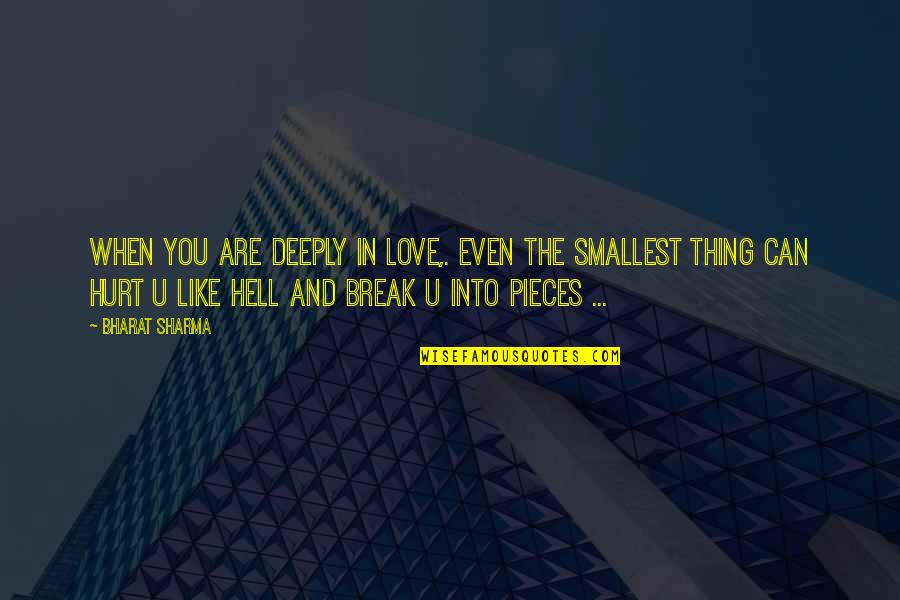 When you are deeply in love,. even the smallest thing can hurt u like hell and break u into pieces ... —
BHARAT SHARMA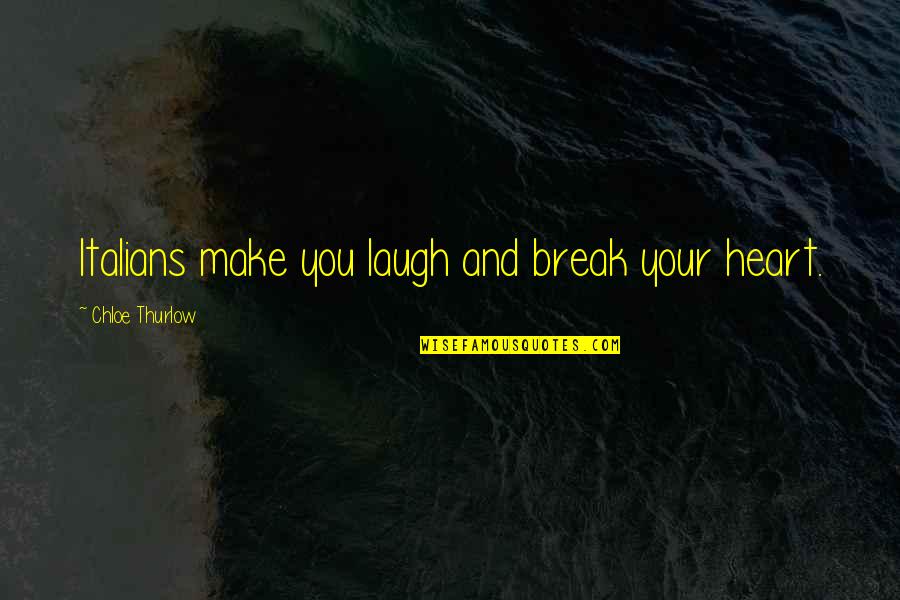 Italians make you laugh and break your heart. —
Chloe Thurlow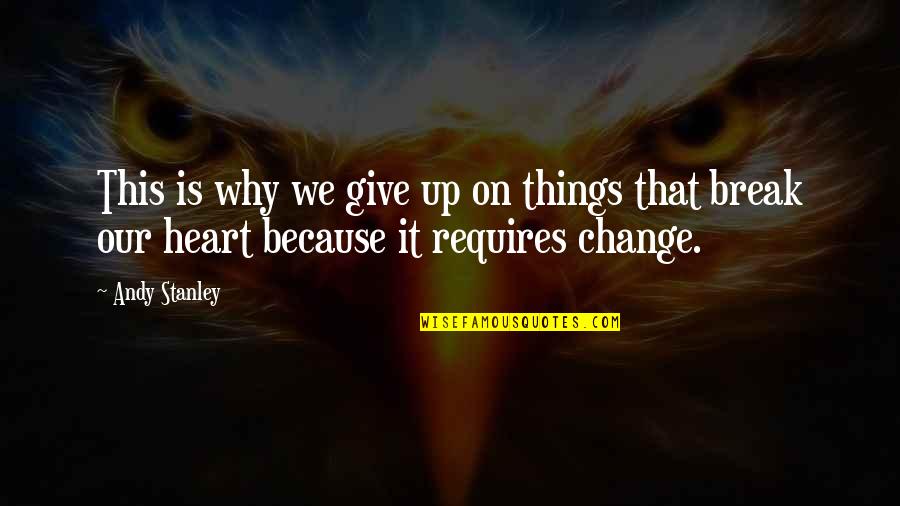 This is why we give up on things that break our heart because it requires change. —
Andy Stanley