We Are Not Angels Quotes
Collection of top 58 famous quotes about We Are Not Angels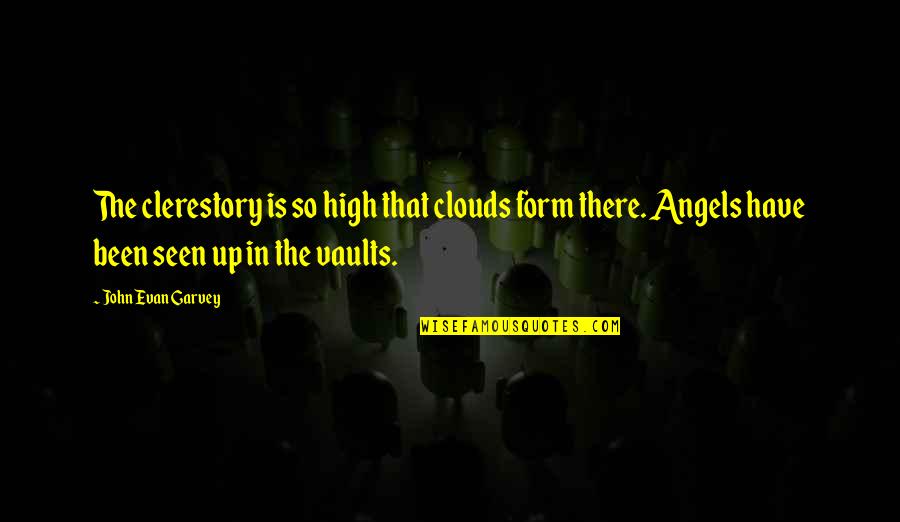 The clerestory is so high that clouds form there. Angels have been seen up in the vaults.
—
John Evan Garvey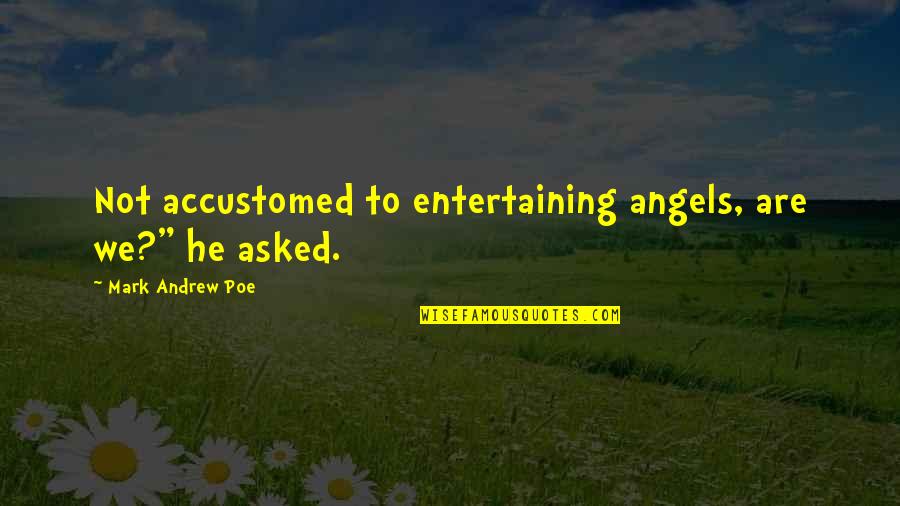 Not accustomed to entertaining angels, are we?" he asked.
—
Mark Andrew Poe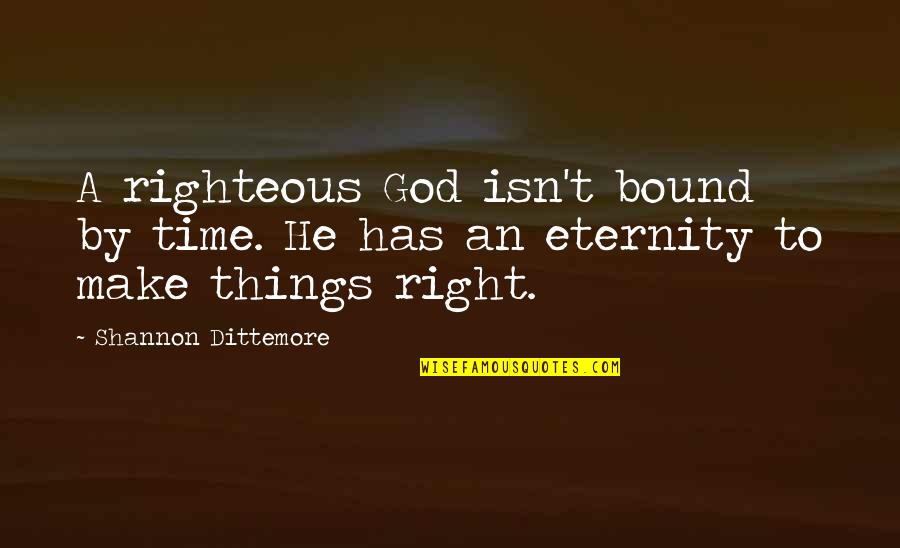 A righteous God isn't bound by time. He has an eternity to make things right.
—
Shannon Dittemore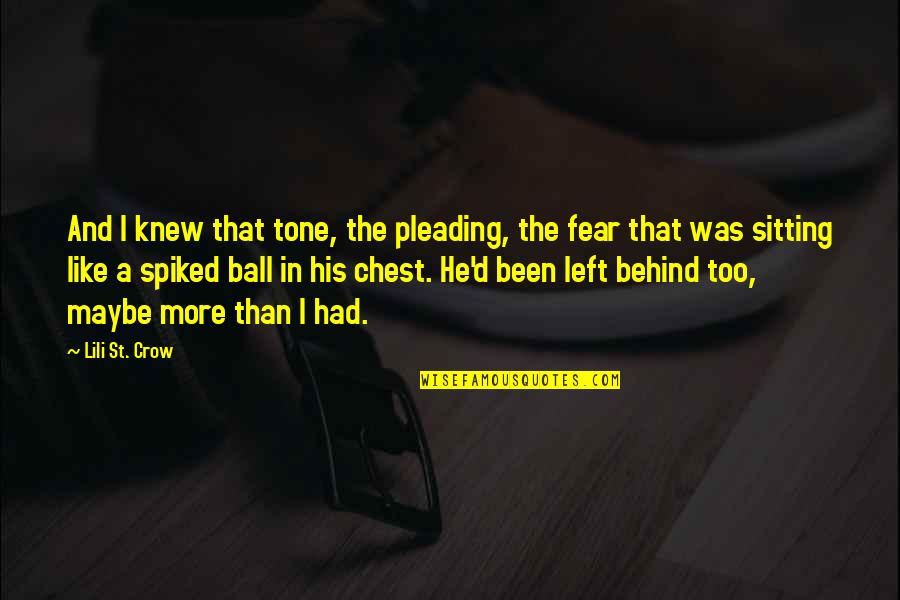 And I knew that tone, the pleading, the fear that was sitting like a spiked ball in his chest. He'd been left behind too, maybe more than I had.
—
Lili St. Crow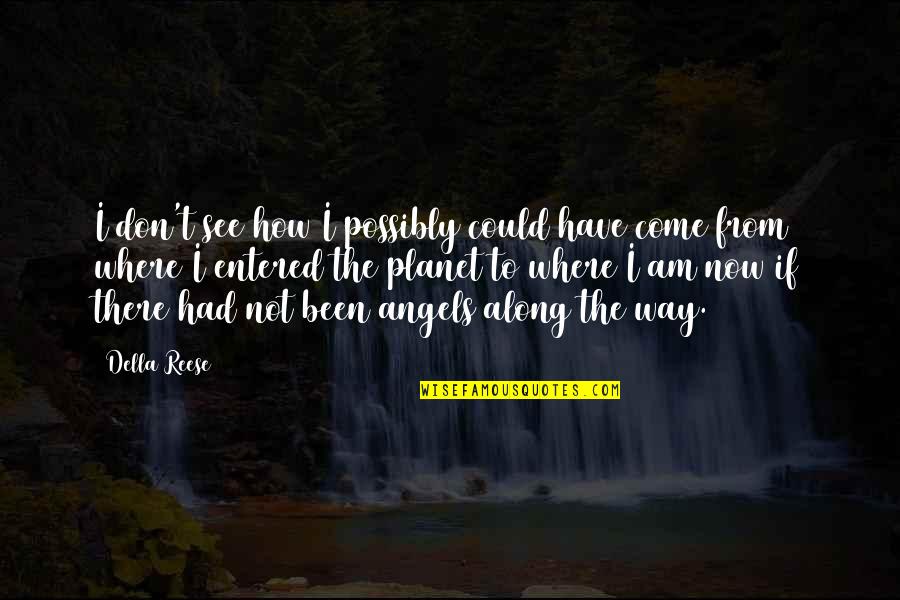 I don't see how I possibly could have come from where I entered the planet to where I am now if there had not been angels along the way.
—
Della Reese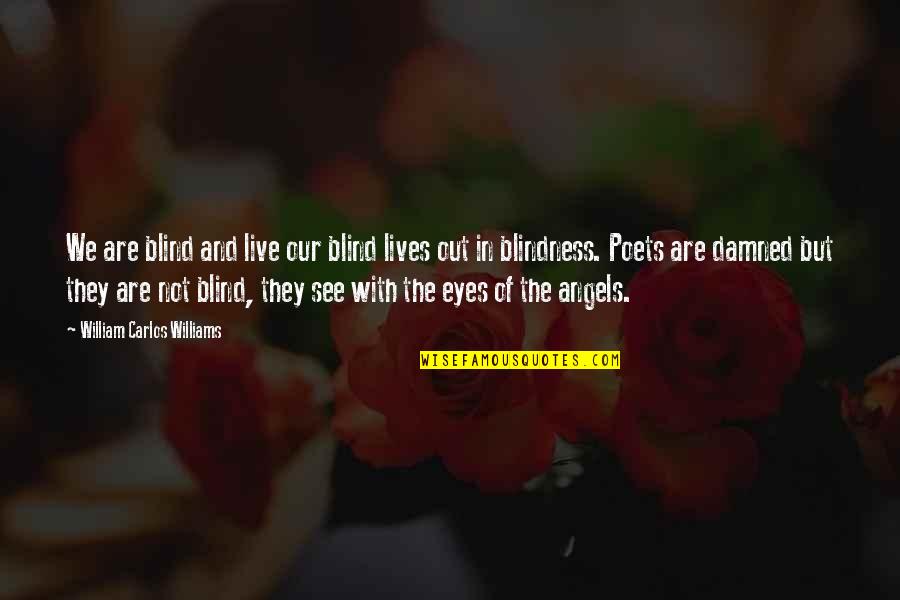 We are blind and live our blind lives out in blindness. Poets are damned but they are not blind, they see with the eyes of the angels.
—
William Carlos Williams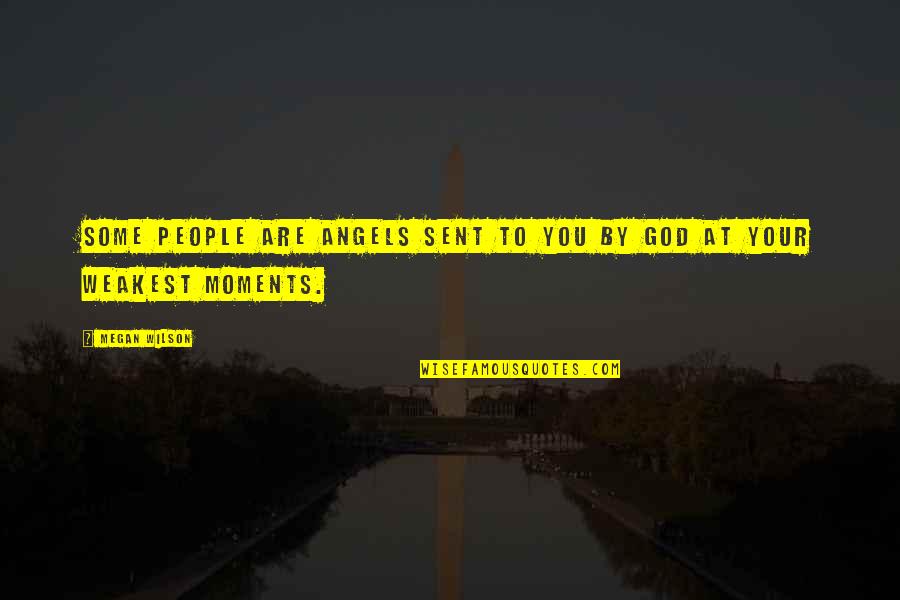 Some people are angels sent to you by God at your weakest moments.
—
Megan Wilson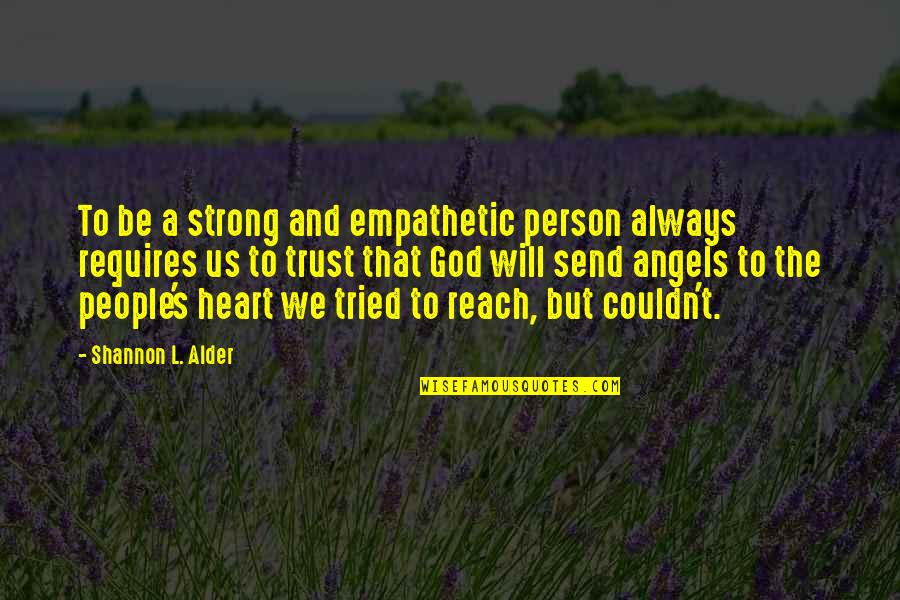 To be a strong and empathetic person always requires us to trust that God will send angels to the people's heart we tried to reach, but couldn't.
—
Shannon L. Alder
I want to win when the whole world is watching, ... I want to win a World Series in an Angels uniform. —
Vladimir Guerrero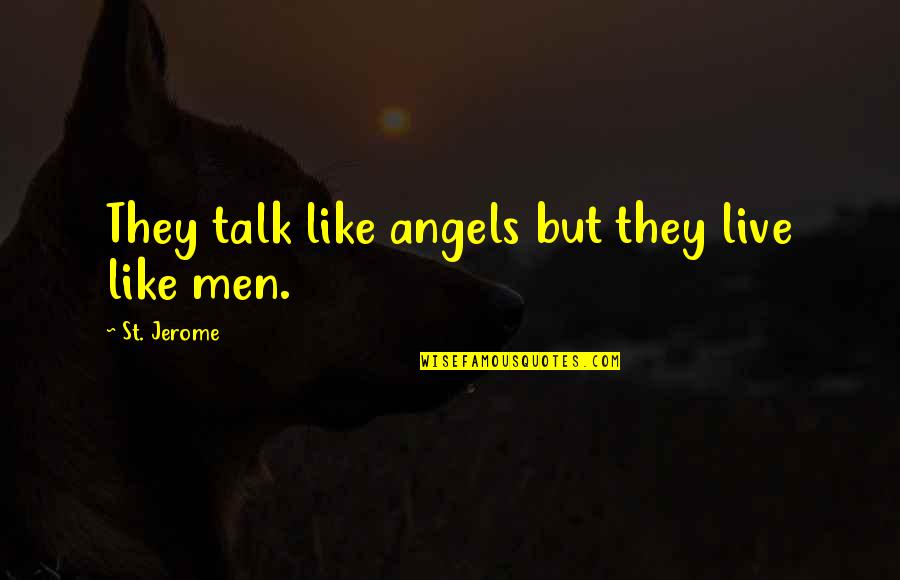 They talk like angels but they live like men. —
St. Jerome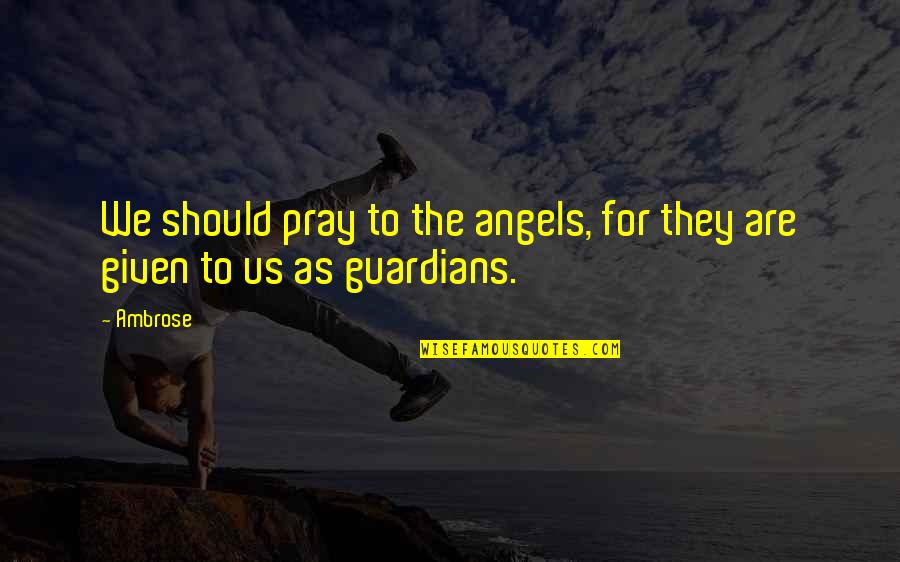 We should pray to the angels, for they are given to us as guardians. —
Ambrose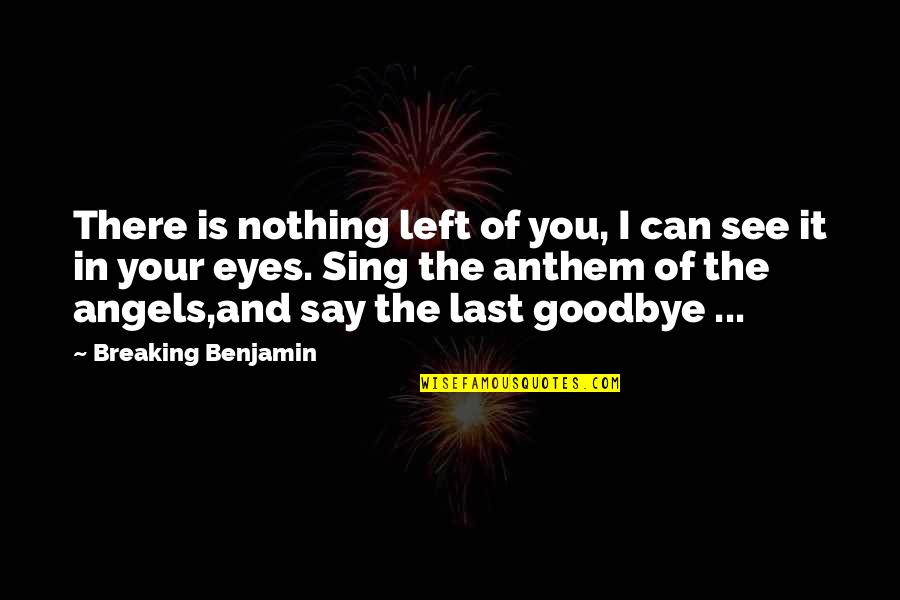 There is nothing left of you, I can see it in your eyes. Sing the anthem of the angels,and say the last goodbye ... —
Breaking Benjamin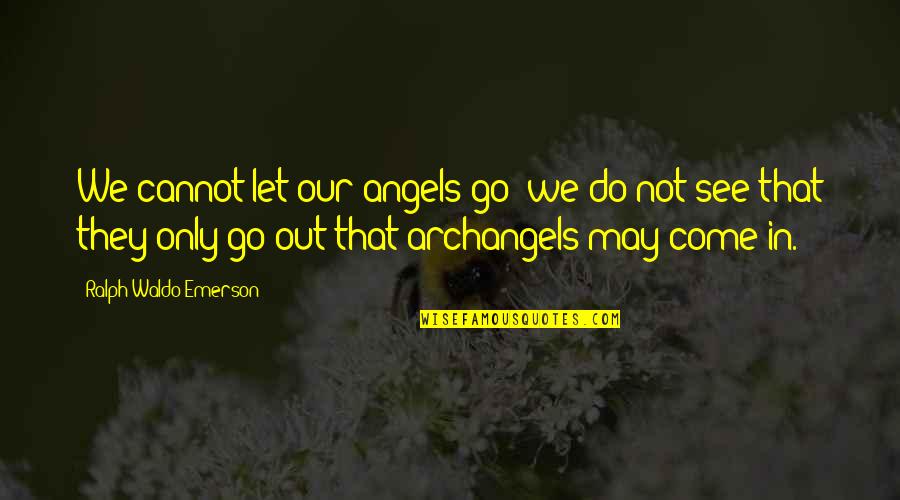 We cannot let our angels go; we do not see that they only go out that archangels may come in. —
Ralph Waldo Emerson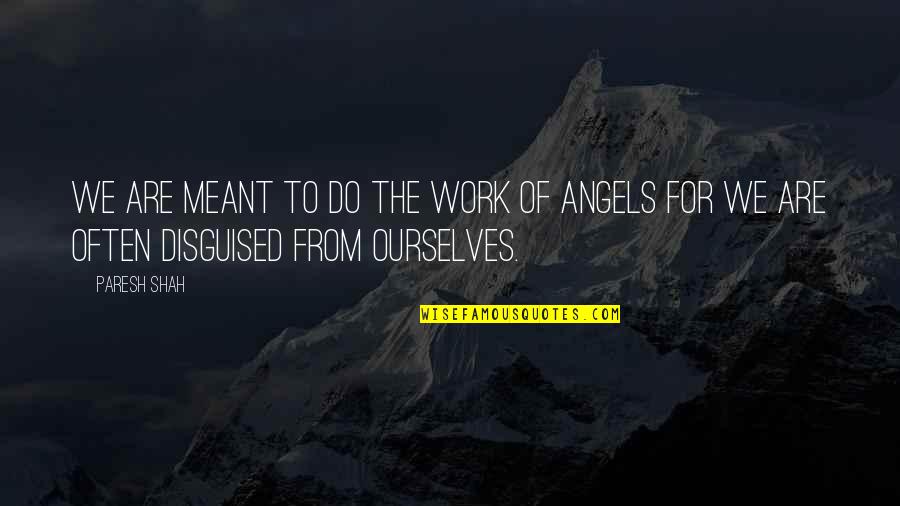 We are meant to do the work of angels for we are often disguised from ourSelves. —
Paresh Shah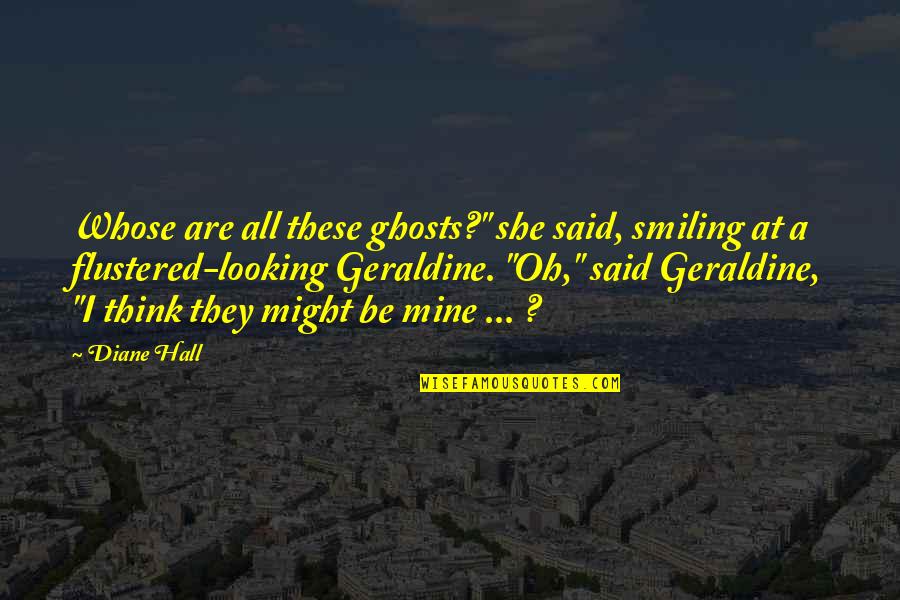 Whose are all these ghosts?" she said, smiling at a flustered-looking Geraldine.
"Oh," said Geraldine, "I think they might be mine ... ? —
Diane Hall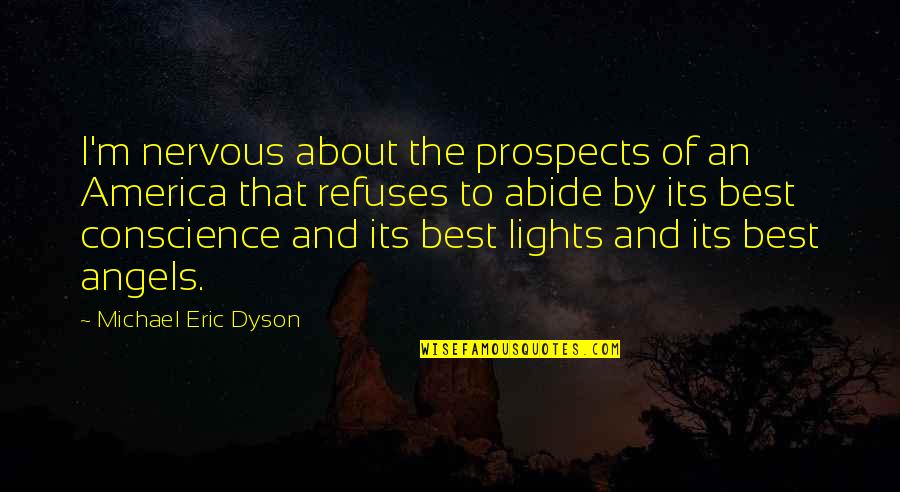 I'm nervous about the prospects of an America that refuses to abide by its best conscience and its best lights and its best angels. —
Michael Eric Dyson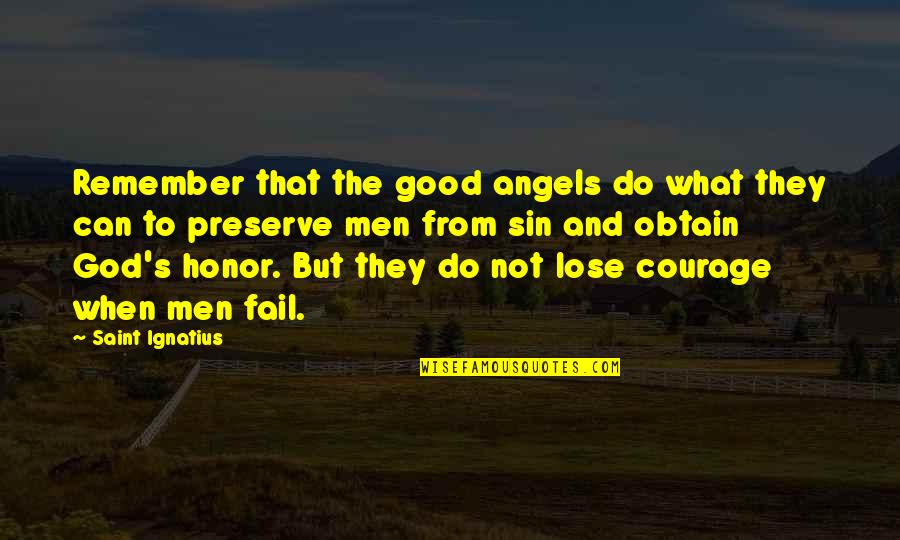 Remember that the good angels do what they can to preserve men from sin and obtain God's honor. But they do not lose courage when men fail. —
Saint Ignatius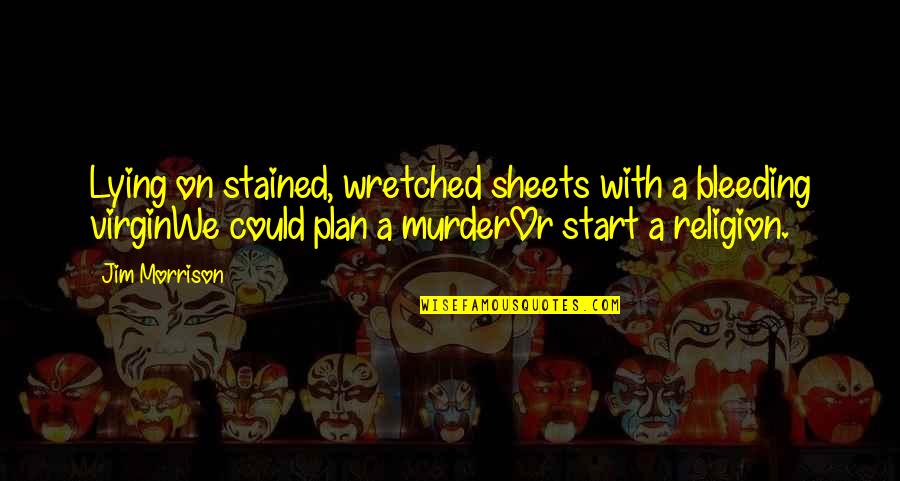 Lying on stained, wretched sheets with a bleeding virgin
We could plan a murder
Or start a religion. —
Jim Morrison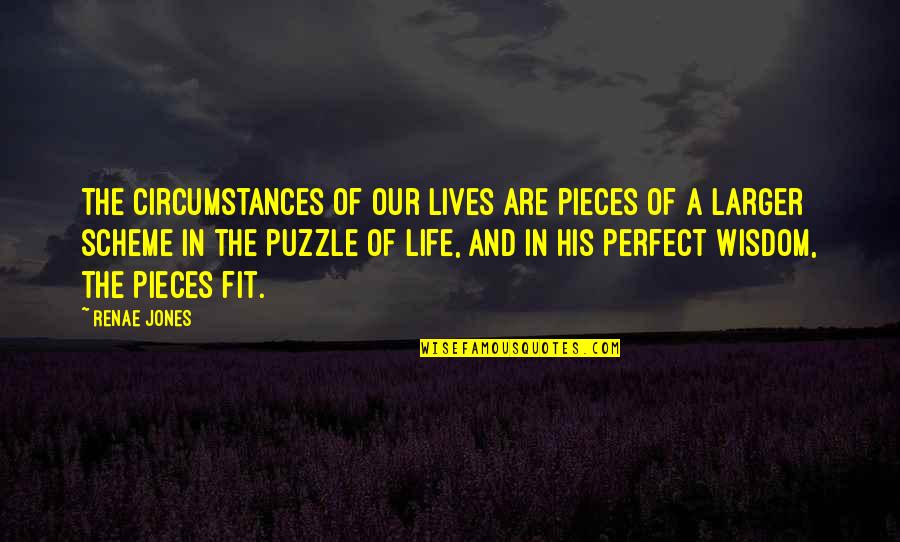 The circumstances of our lives are pieces of a larger scheme in the puzzle of life, and in His Perfect Wisdom, the pieces fit. —
Renae Jones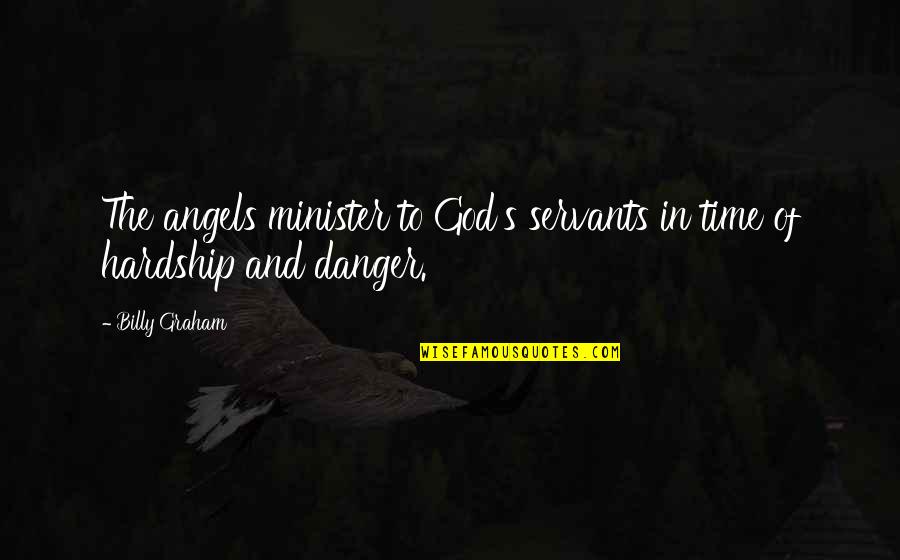 The angels minister to God's servants in time of hardship and danger. —
Billy Graham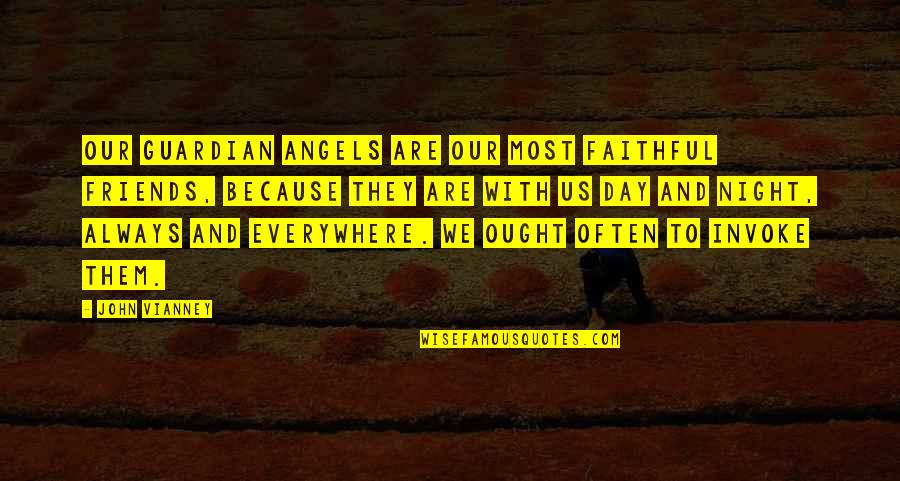 Our Guardian Angels are our most faithful friends, because they are with us day and night, always and everywhere. We ought often to invoke them. —
John Vianney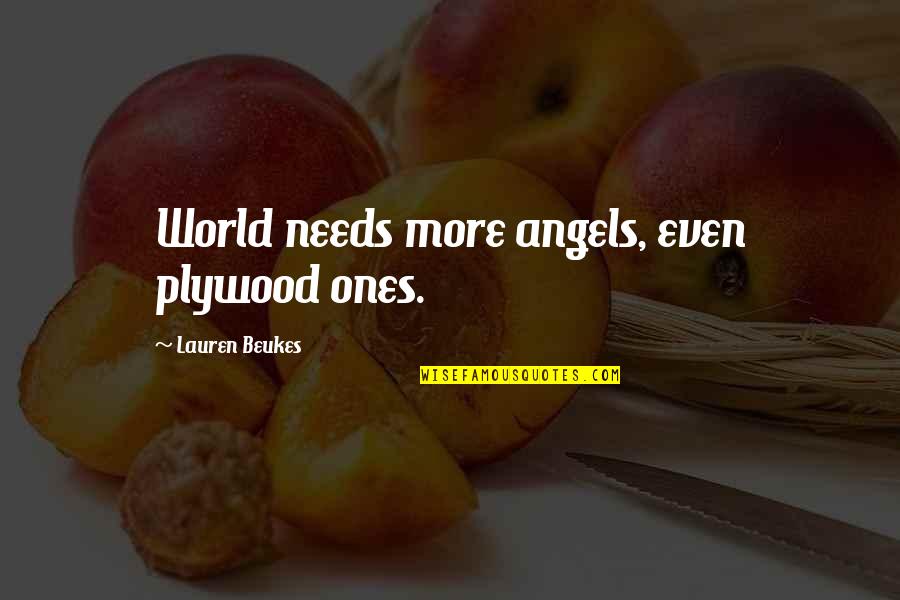 World needs more angels, even plywood ones. —
Lauren Beukes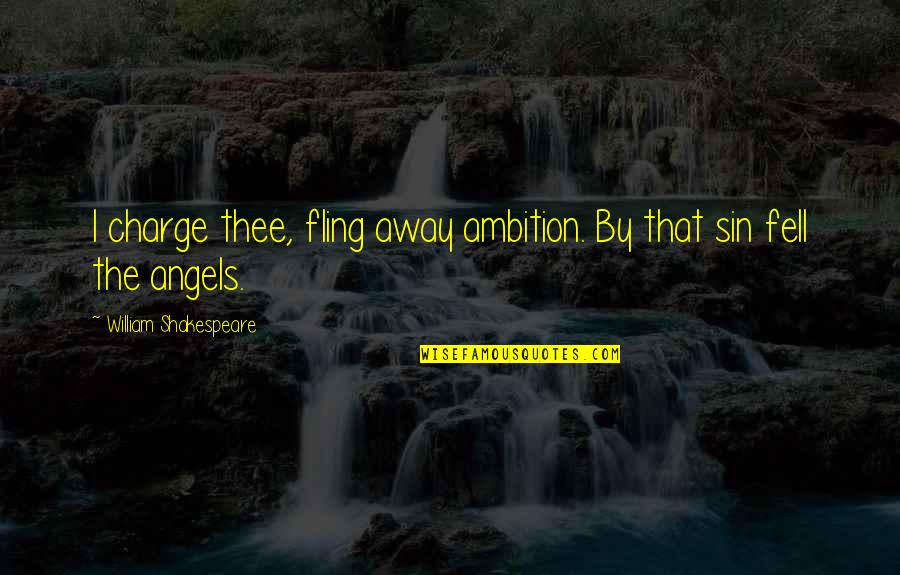 I charge thee, fling away ambition. By that sin fell the angels. —
William Shakespeare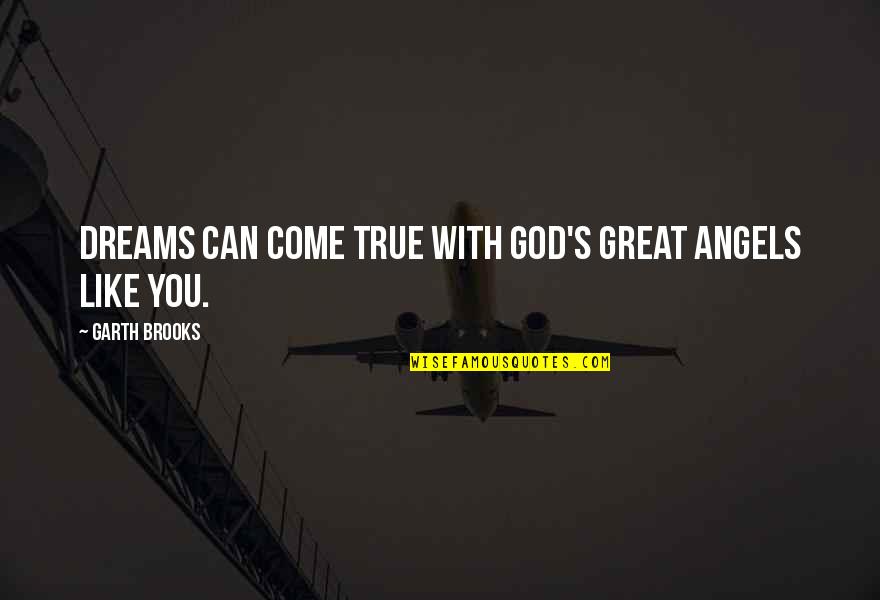 Dreams can come true with God's great angels like you. —
Garth Brooks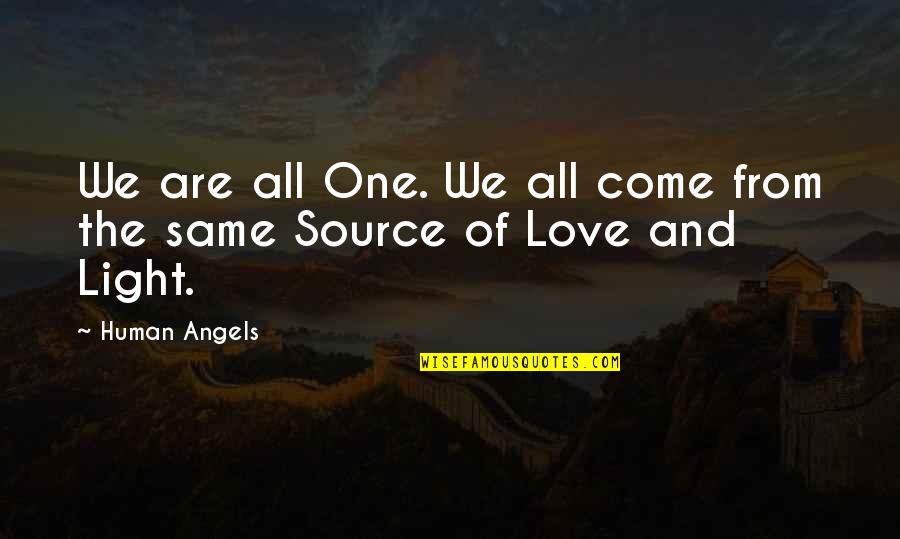 We are all One. We all come from the same Source of Love and Light. —
Human Angels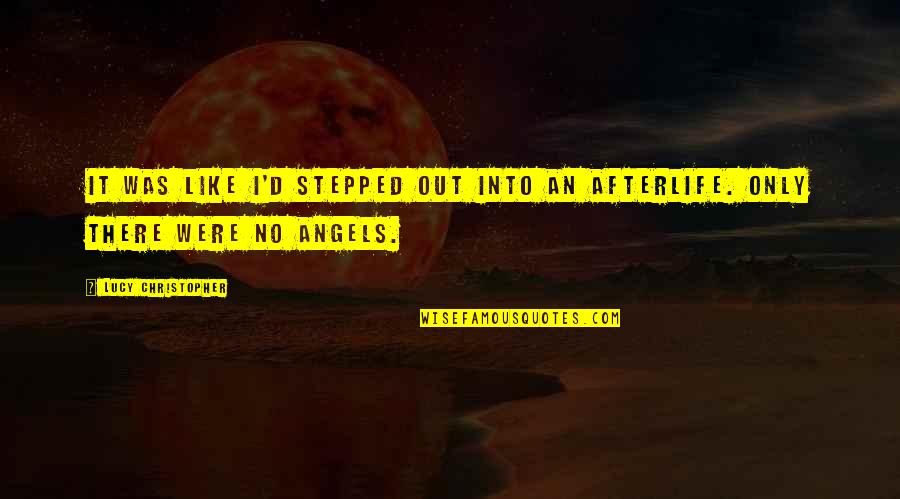 It was like I'd stepped out into an afterlife. Only there were no angels. —
Lucy Christopher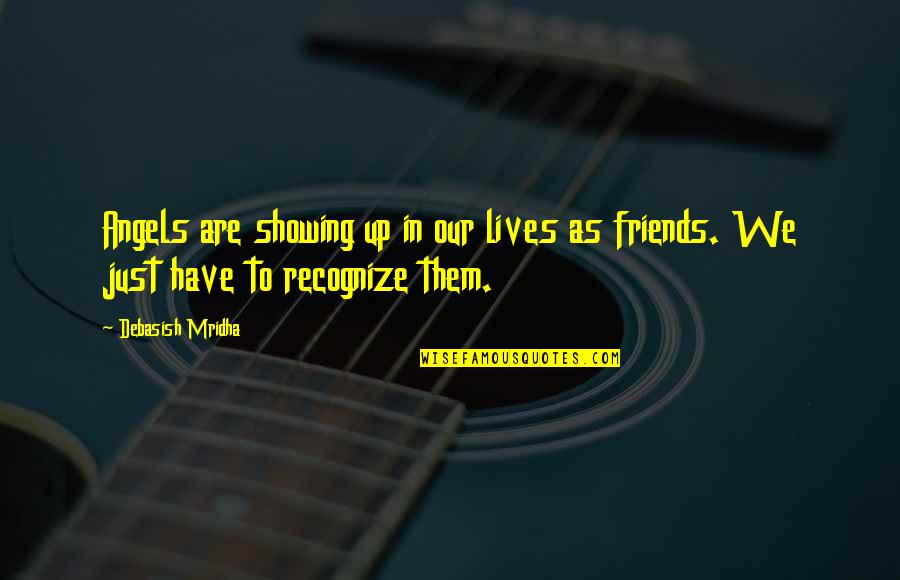 Angels are showing up in our lives as friends. We just have to recognize them. —
Debasish Mridha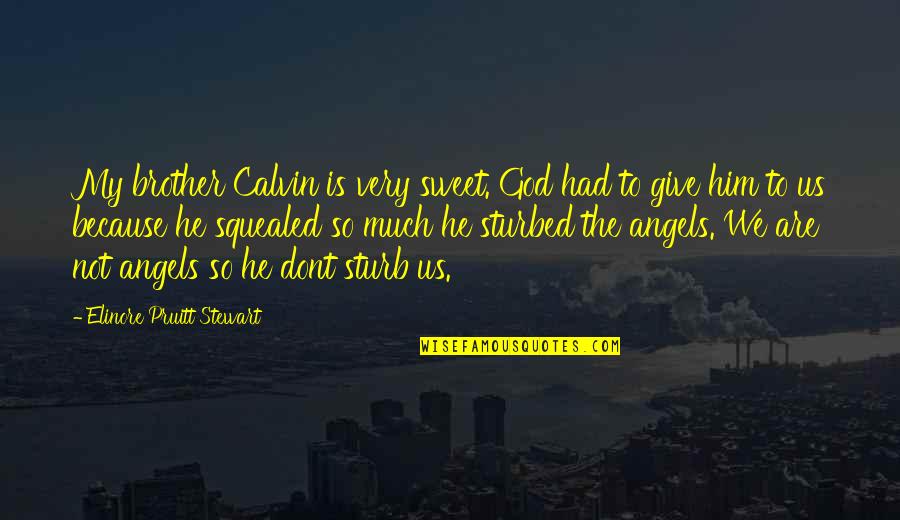 My brother Calvin is very sweet. God had to give him to us because he squealed so much he sturbed the angels.
We are not angels
so he dont sturb us. —
Elinore Pruitt Stewart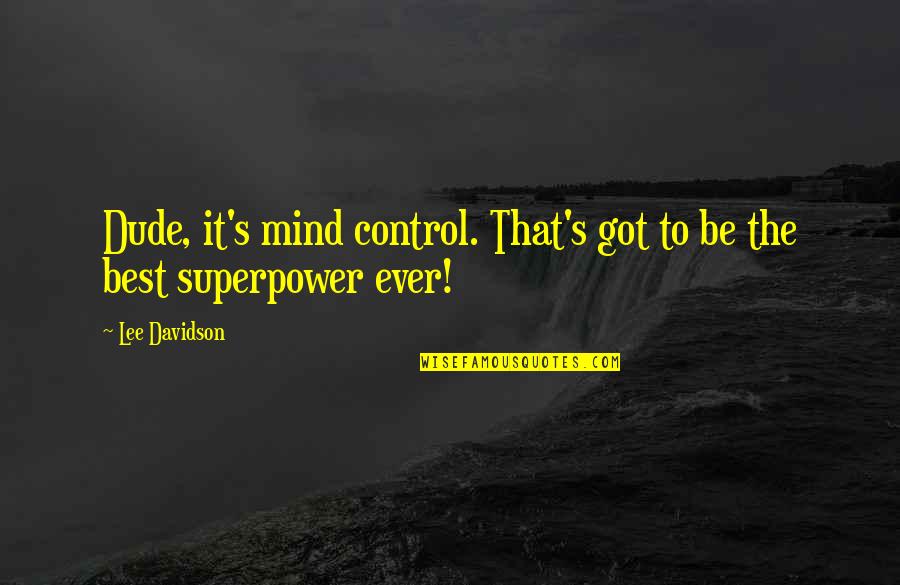 Dude, it's mind control. That's got to be the best superpower ever! —
Lee Davidson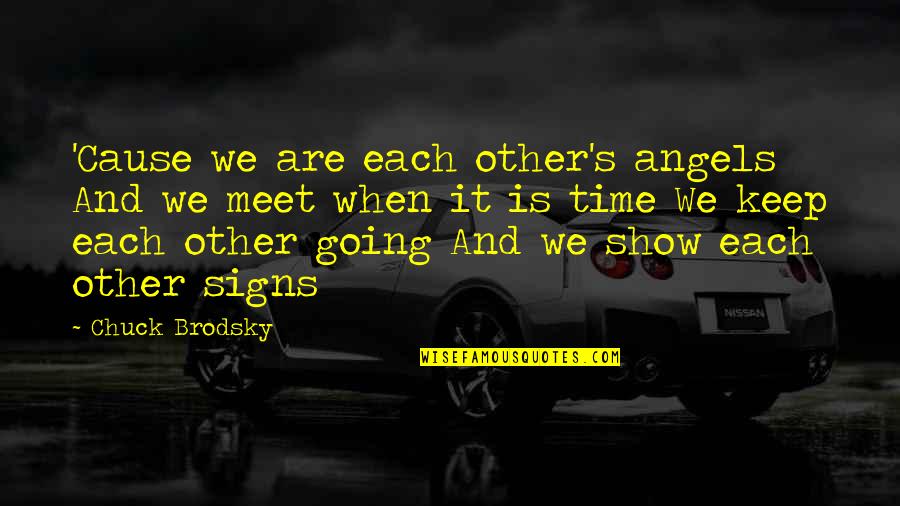 'Cause we are each other's angels And we meet when it is time We keep each other going And we show each other signs —
Chuck Brodsky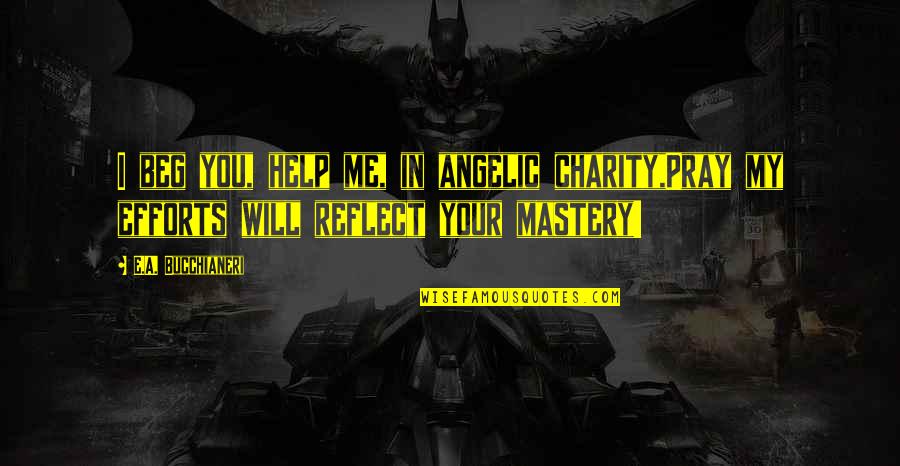 I beg you, help me, in angelic charity,
Pray my efforts will reflect your mastery! —
E.A. Bucchianeri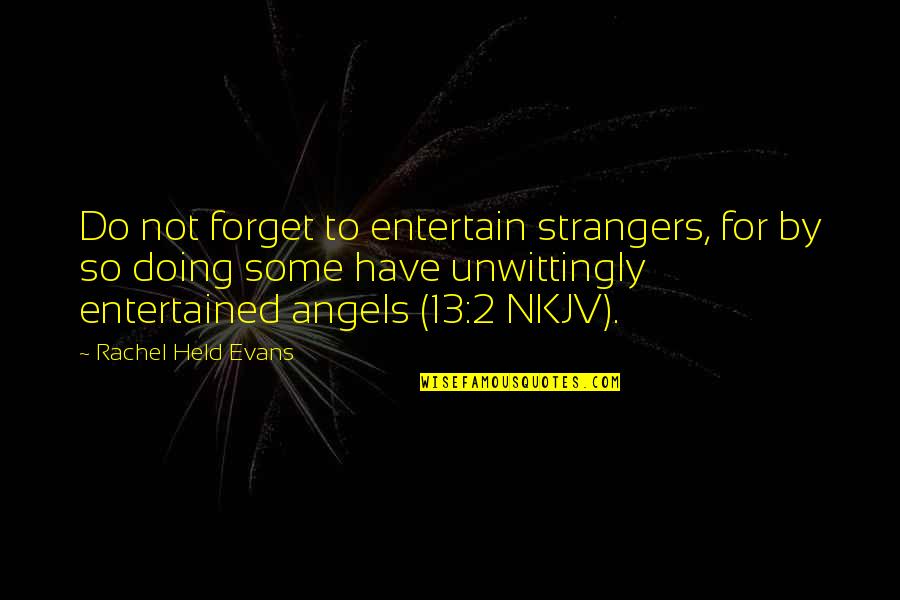 Do not forget to entertain strangers, for by so doing some have unwittingly entertained angels (13:2 NKJV). —
Rachel Held Evans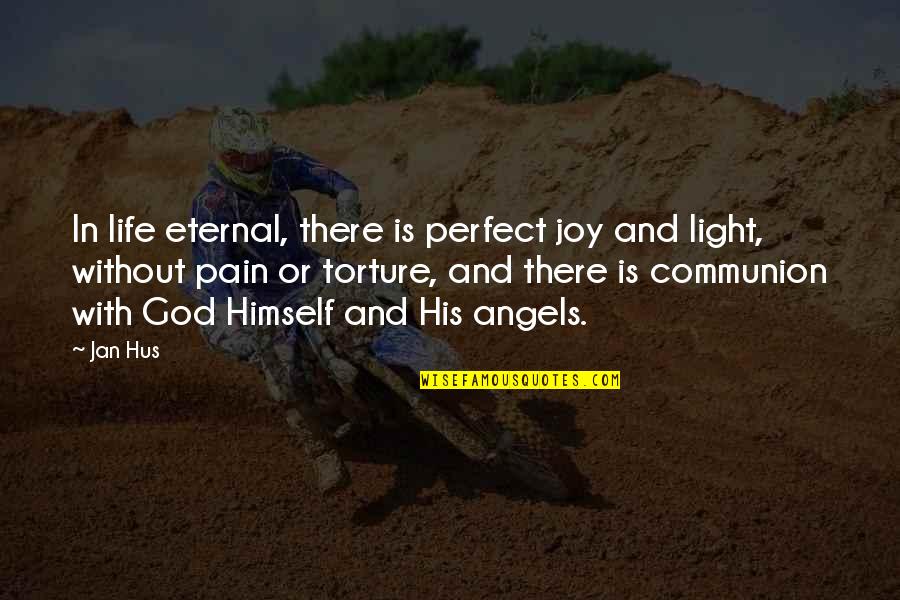 In life eternal, there is perfect joy and light, without pain or torture, and there is communion with God Himself and His angels. —
Jan Hus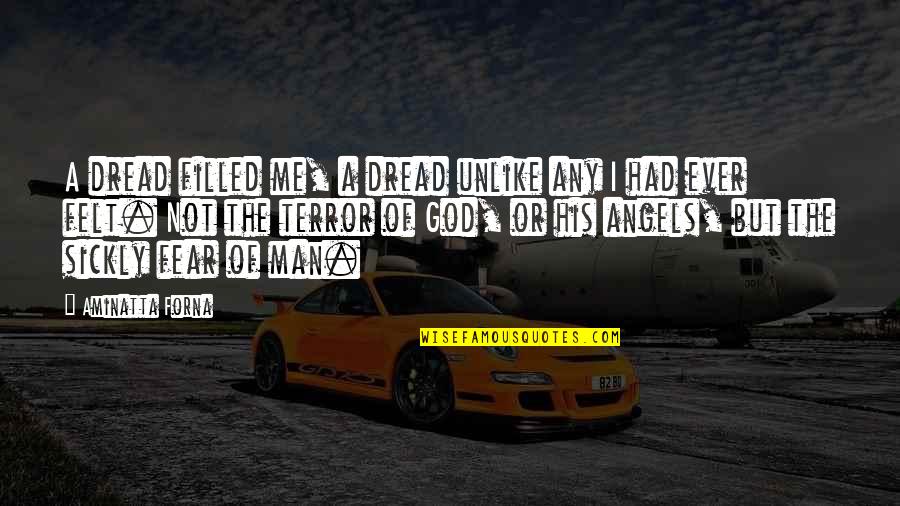 A dread filled me, a dread unlike any I had ever felt. Not the terror of God, or his angels, but the sickly fear of man. —
Aminatta Forna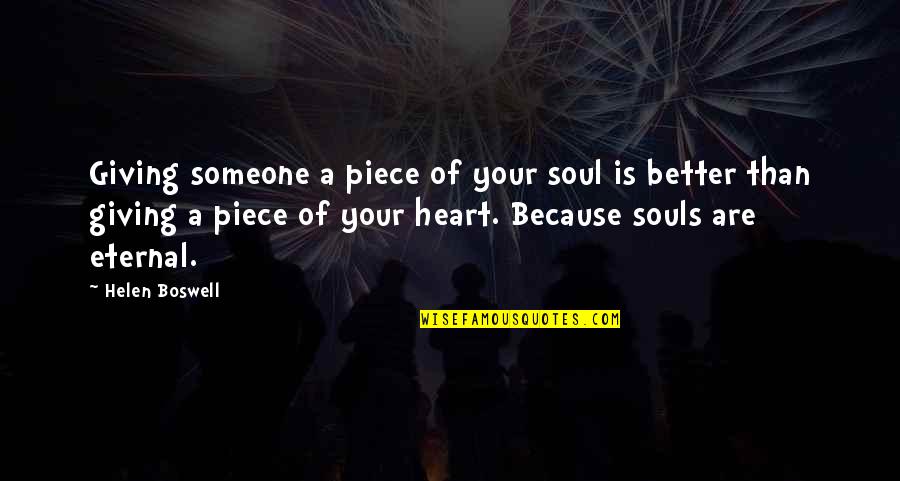 Giving someone a piece of your soul is better than giving a piece of your heart. Because souls are eternal. —
Helen Boswell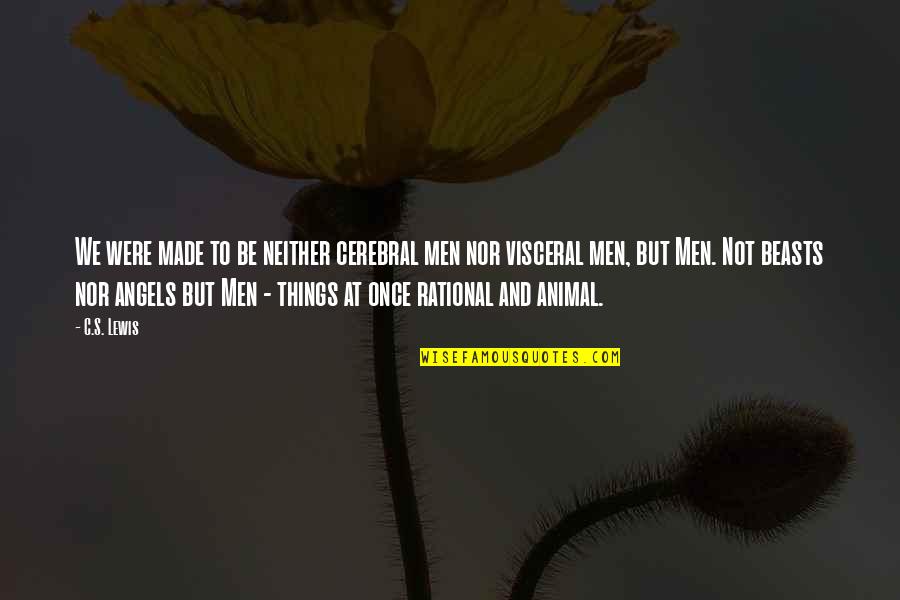 We were made to be neither cerebral men nor visceral men, but Men. Not beasts nor angels but Men - things at once rational and animal. —
C.S. Lewis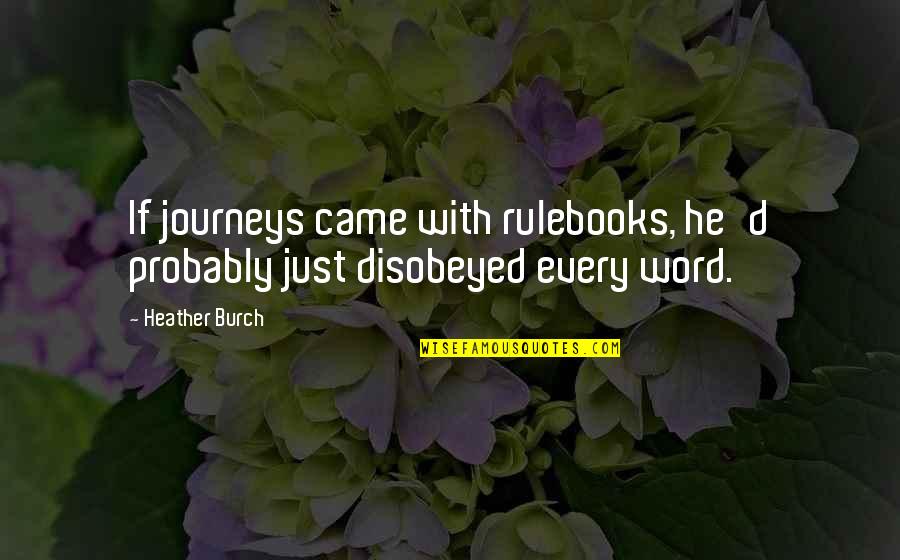 If journeys came with rulebooks, he'd probably just disobeyed every word. —
Heather Burch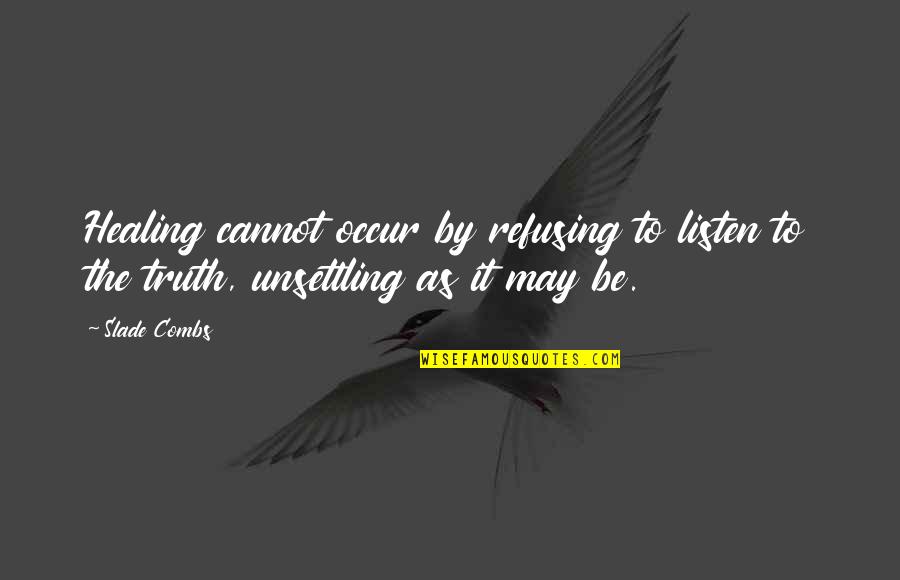 Healing cannot occur by refusing to listen to the truth, unsettling as it may be. —
Slade Combs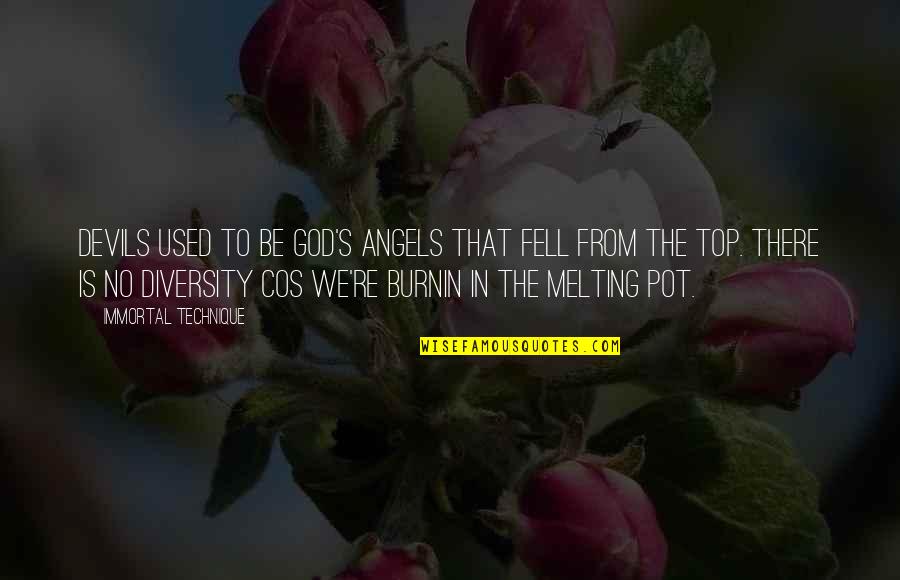 Devils used to be God's angels that fell from the top. There is no diversity cos we're burnin in the melting pot. —
Immortal Technique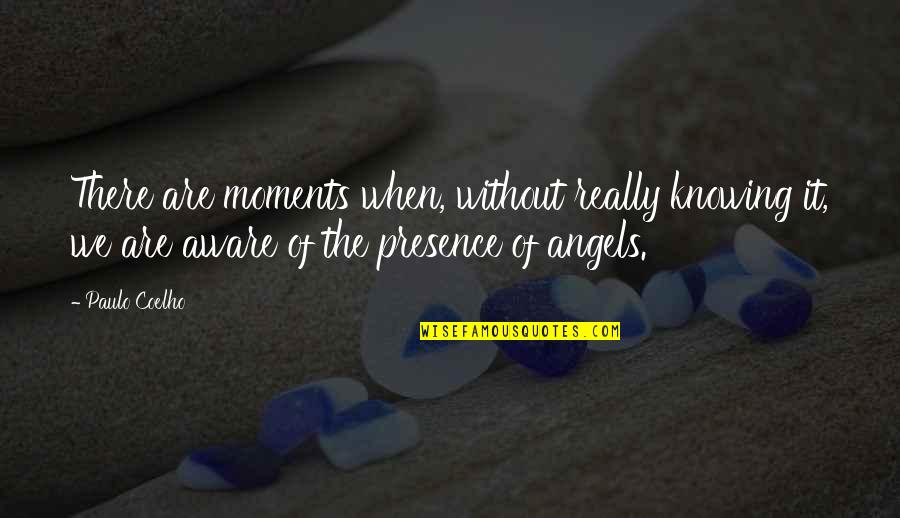 There are moments when, without really knowing it, we are aware of the presence of angels. —
Paulo Coelho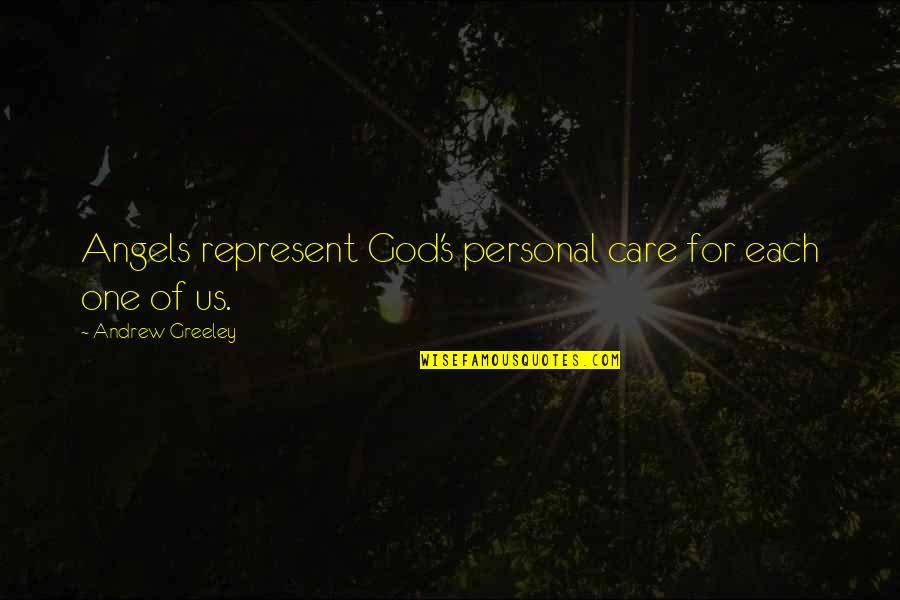 Angels represent God's personal care for each one of us. —
Andrew Greeley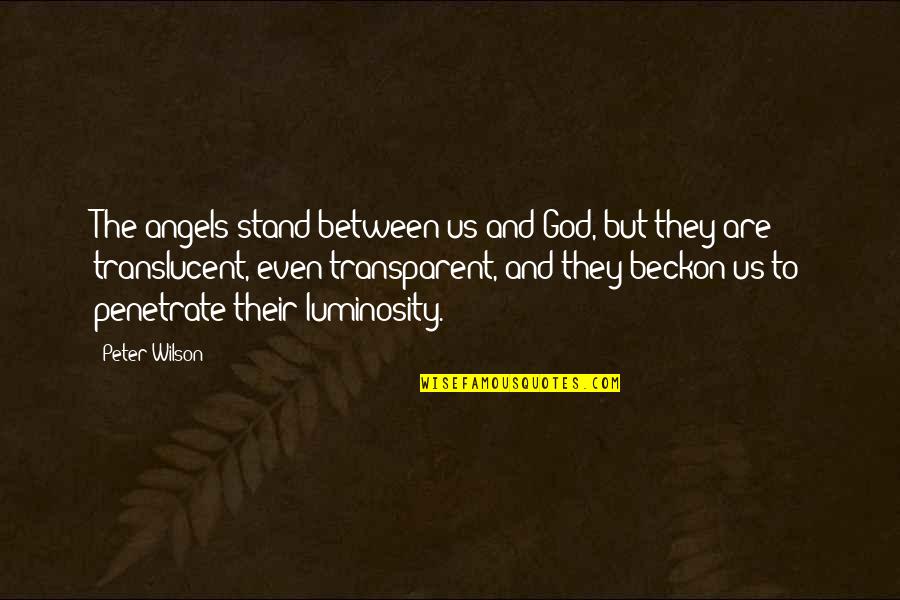 The angels stand between us and God, but they are translucent, even transparent, and they beckon us to penetrate their luminosity. —
Peter Wilson
You won't find angels in hell, only demons that know how to play with yours. —
Shannon L. Alder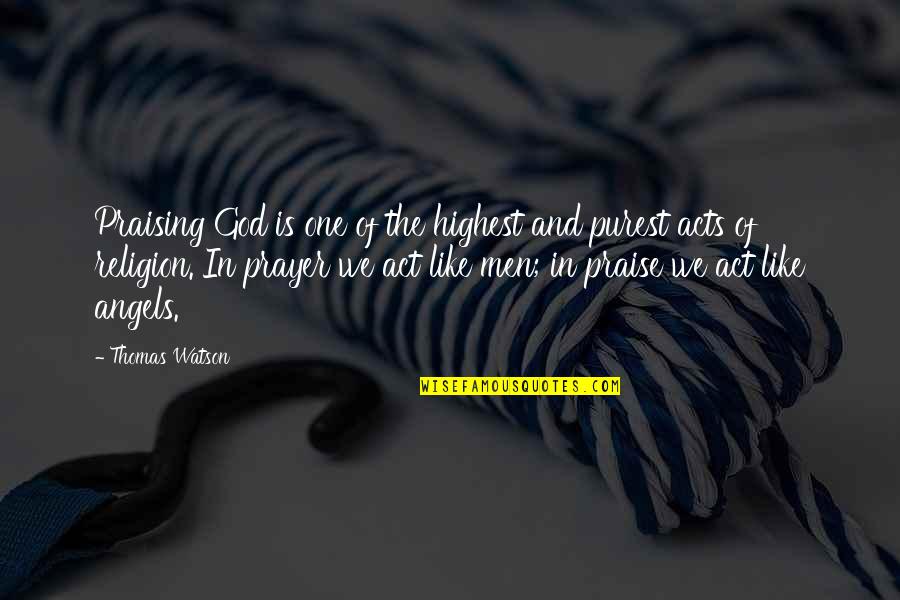 Praising God is one of the highest and purest acts of religion. In prayer we act like men; in praise we act like angels. —
Thomas Watson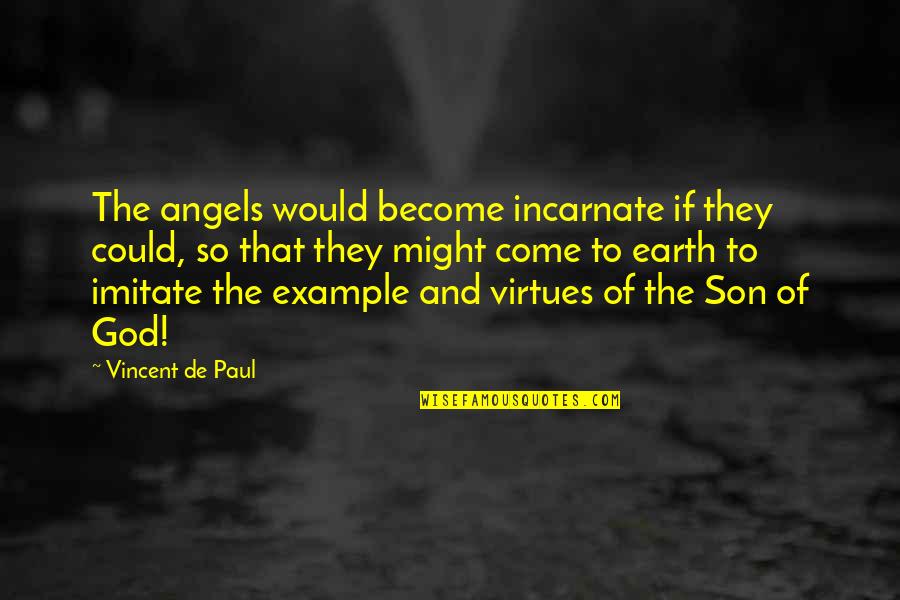 The angels would become incarnate if they could, so that they might come to earth to imitate the example and virtues of the Son of God! —
Vincent De Paul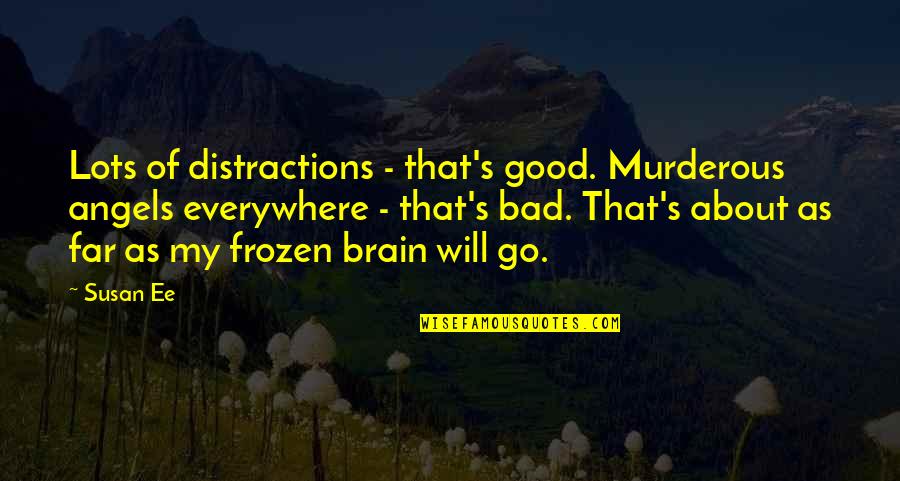 Lots of distractions - that's good.
Murderous angels everywhere - that's bad.
That's about as far as my frozen brain will go. —
Susan Ee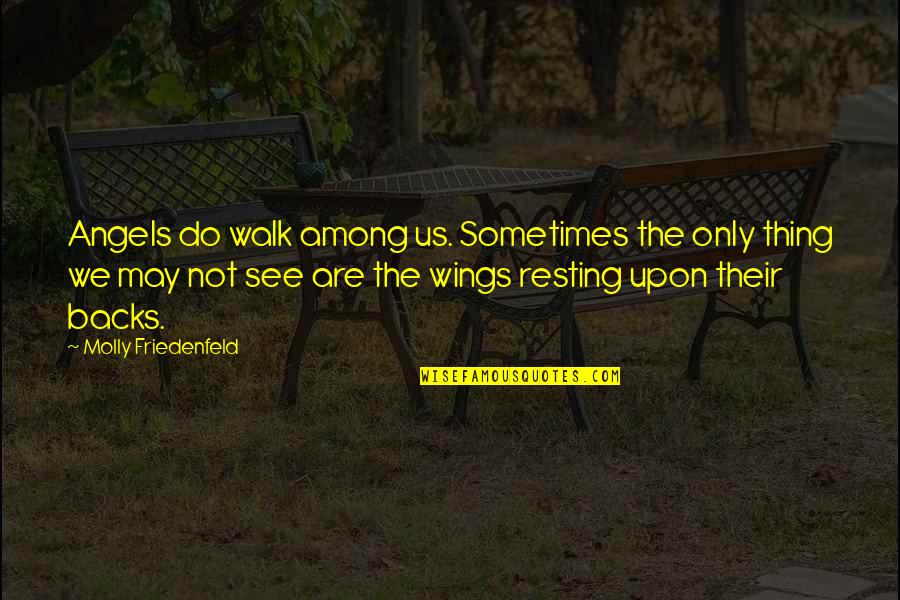 Angels do walk among us. Sometimes the only thing we may not see are the wings resting upon their backs. —
Molly Friedenfeld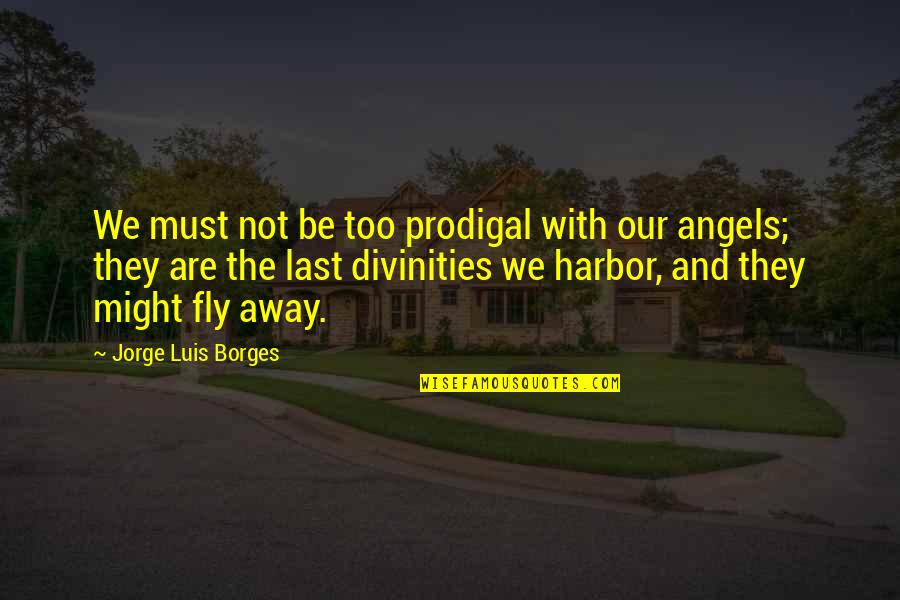 We must not be too prodigal with our angels; they are the last divinities we harbor, and they might fly away. —
Jorge Luis Borges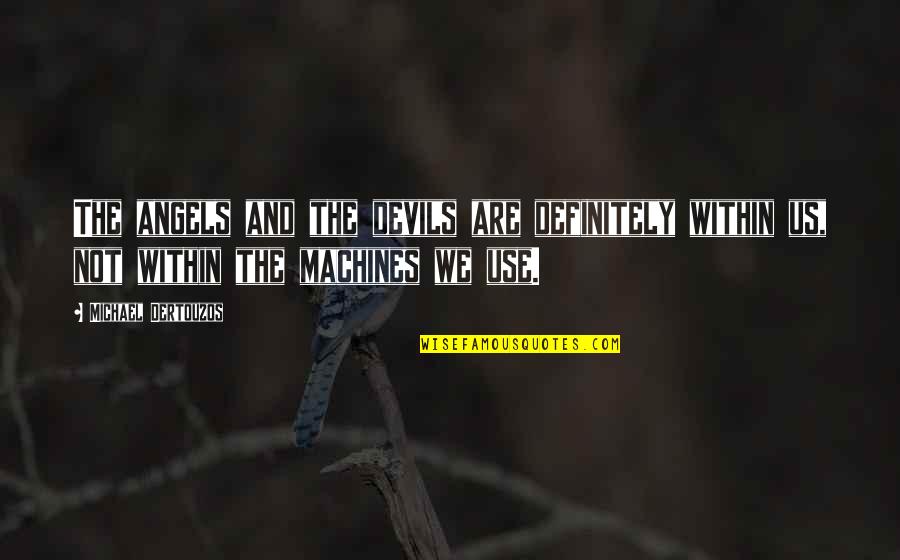 The angels and the devils are definitely within us, not within the machines we use. —
Michael Dertouzos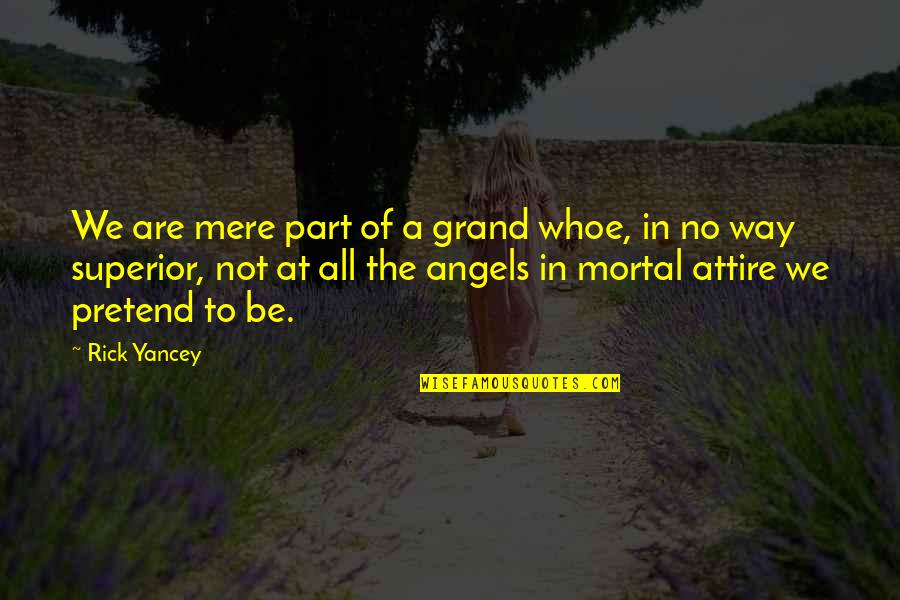 We are mere part of a grand whoe, in no way superior, not at all the angels in mortal attire we pretend to be. —
Rick Yancey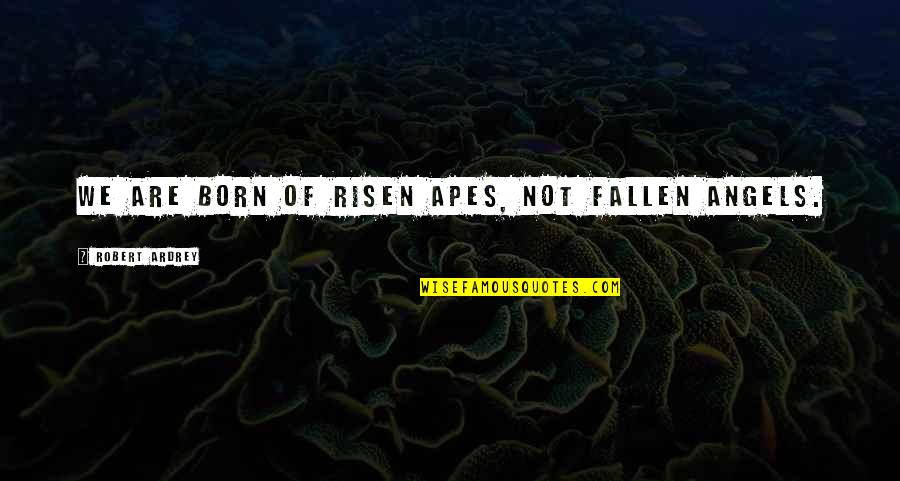 We are born of risen apes, not fallen angels. —
Robert Ardrey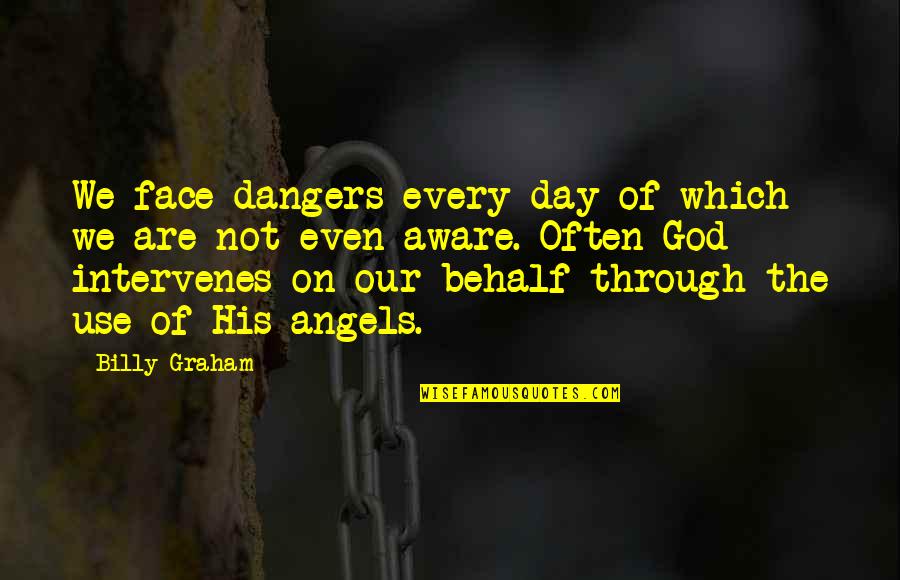 We face dangers every day of which we are not even aware. Often God intervenes on our behalf through the use of His angels. —
Billy Graham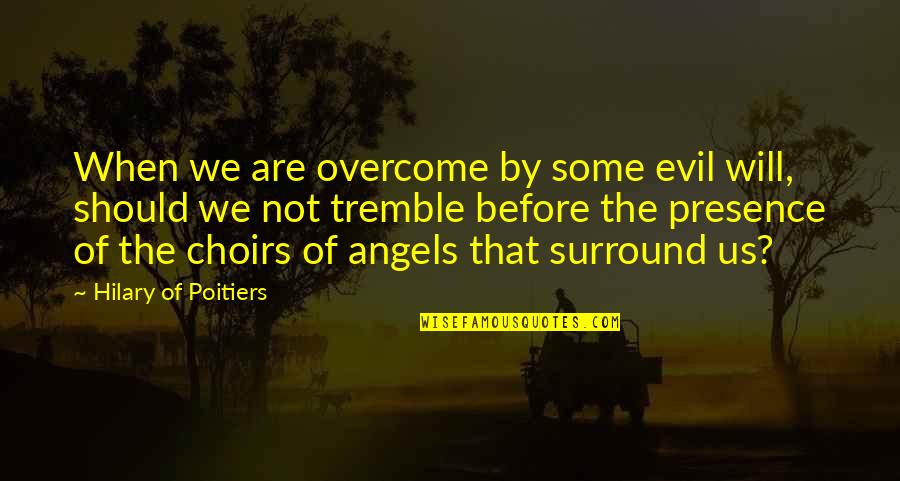 When we are overcome by some evil will, should we not tremble before the presence of the choirs of angels that surround us? —
Hilary Of Poitiers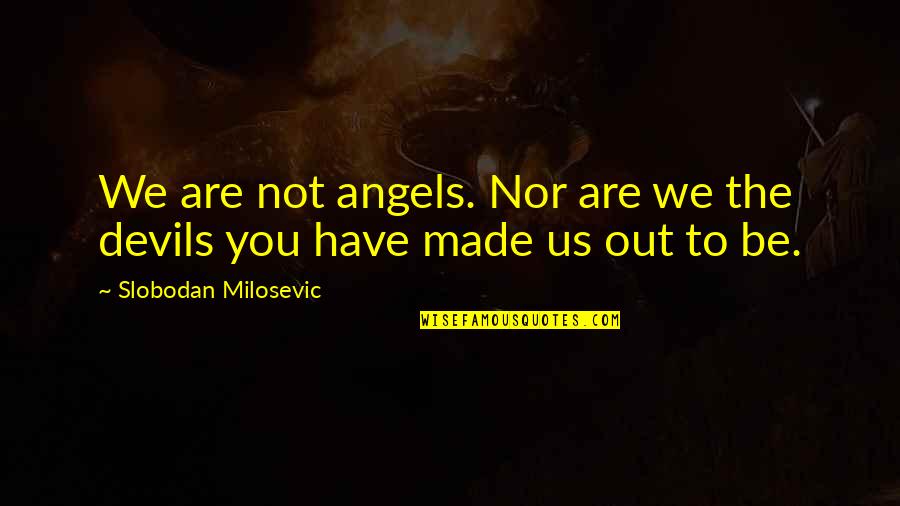 We are not angels
. Nor are we the devils you have made us out to be. —
Slobodan Milosevic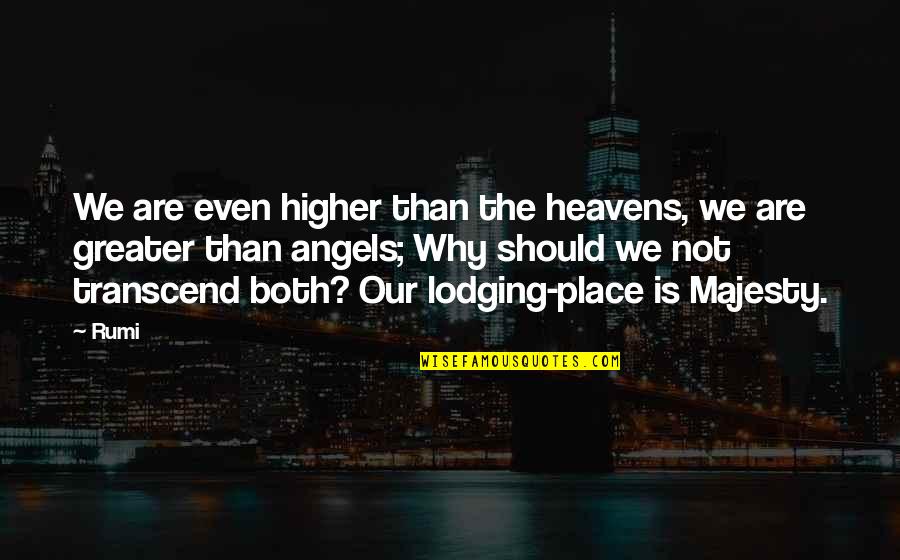 We are even higher than the heavens, we are greater than angels; Why should we not transcend both? Our lodging-place is Majesty. —
Rumi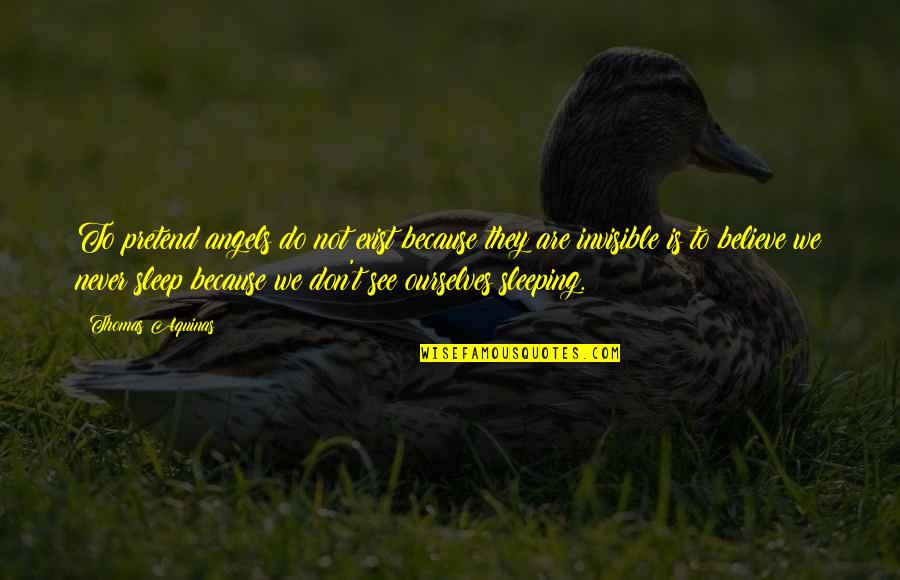 To pretend angels do not exist because they are invisible is to believe we never sleep because we don't see ourselves sleeping. —
Thomas Aquinas