We All Have Regrets Quotes
Collection of top 44 famous quotes about We All Have Regrets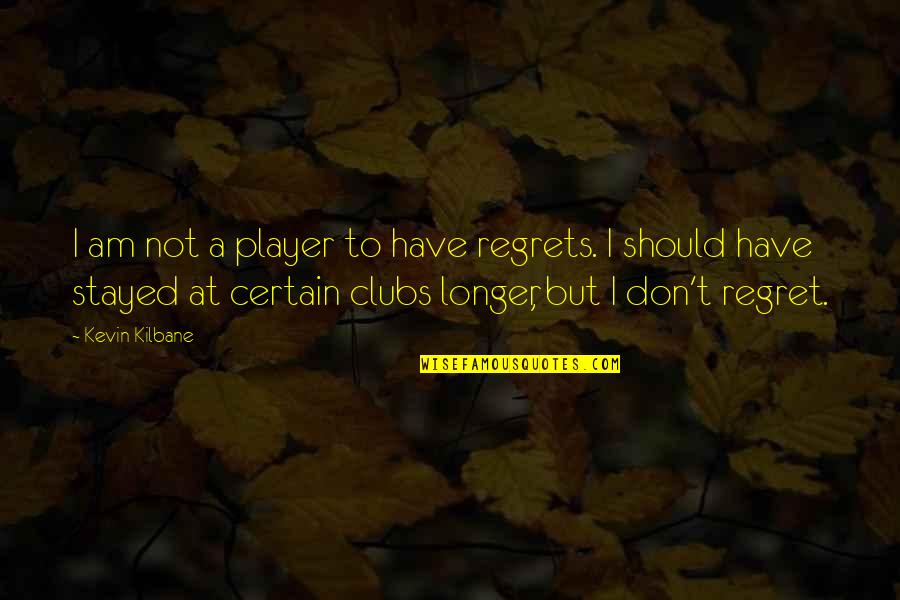 I am not a player to have regrets. I should have stayed at certain clubs longer, but I don't regret.
—
Kevin Kilbane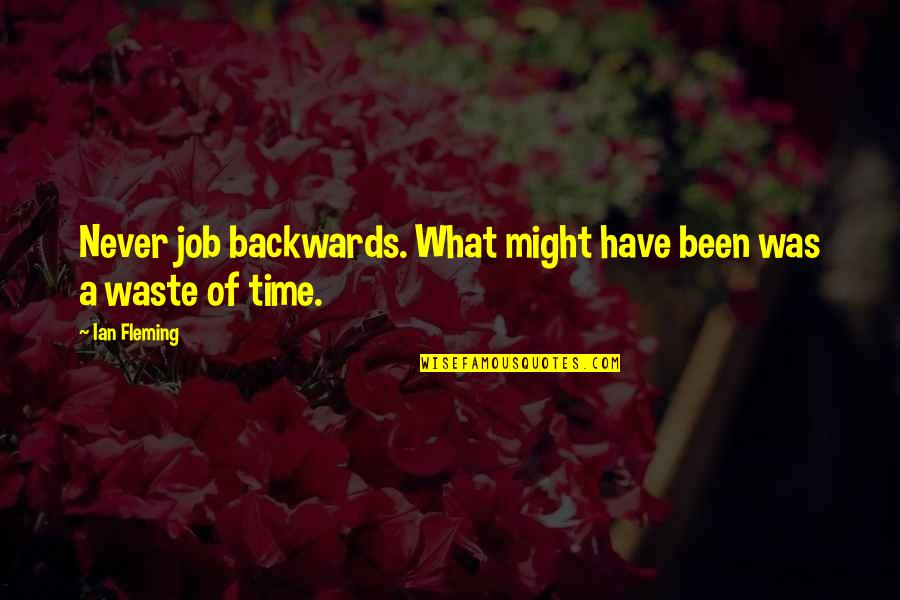 Never job backwards. What might have been was a waste of time.
—
Ian Fleming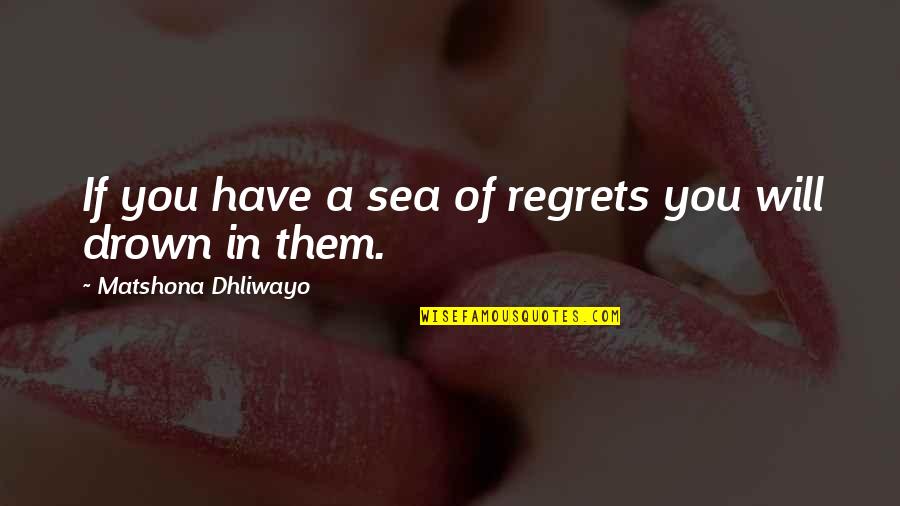 If you have a sea of regrets you will drown in them.
—
Matshona Dhliwayo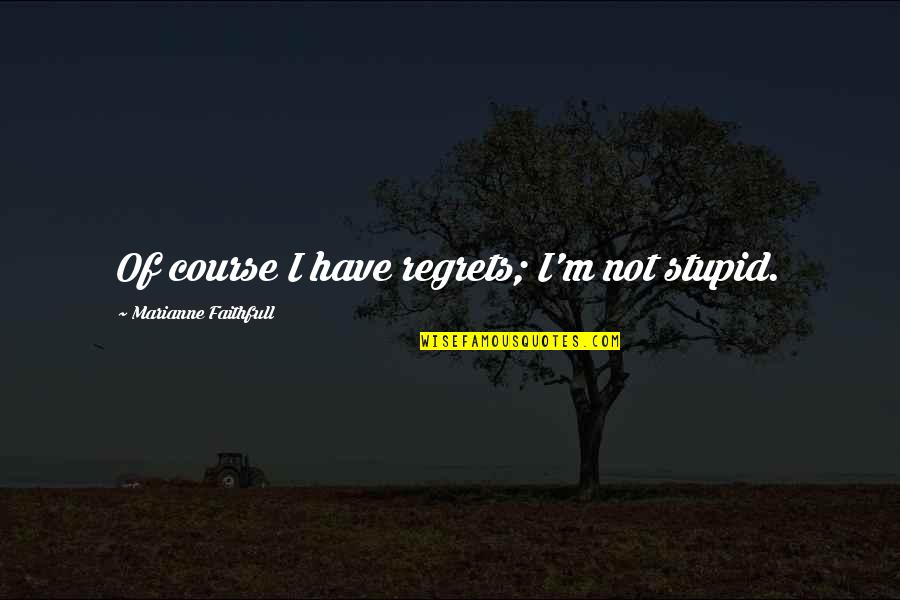 Of course I have regrets; I'm not stupid.
—
Marianne Faithfull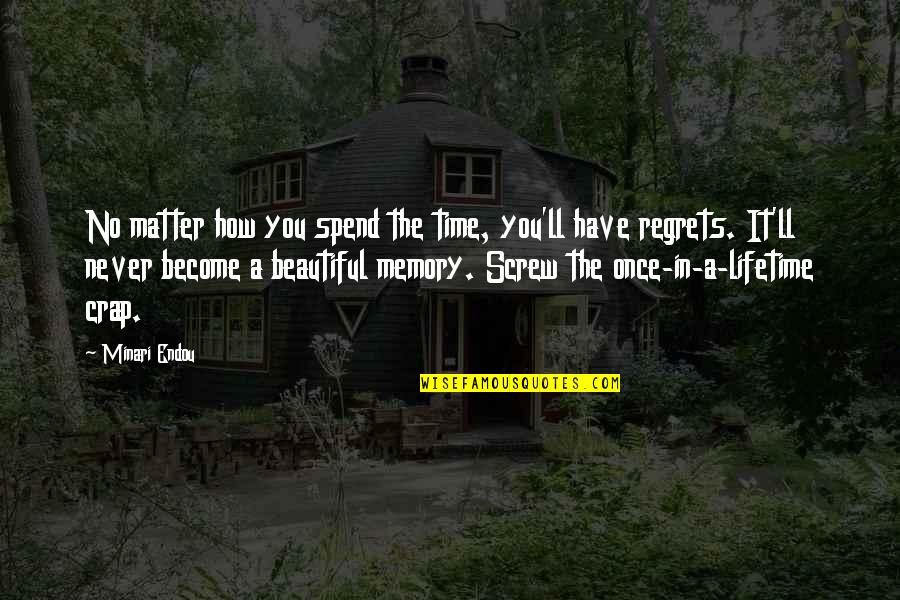 No matter how you spend the time, you'll have regrets. It'll never become a beautiful memory. Screw the once-in-a-lifetime crap.
—
Minari Endou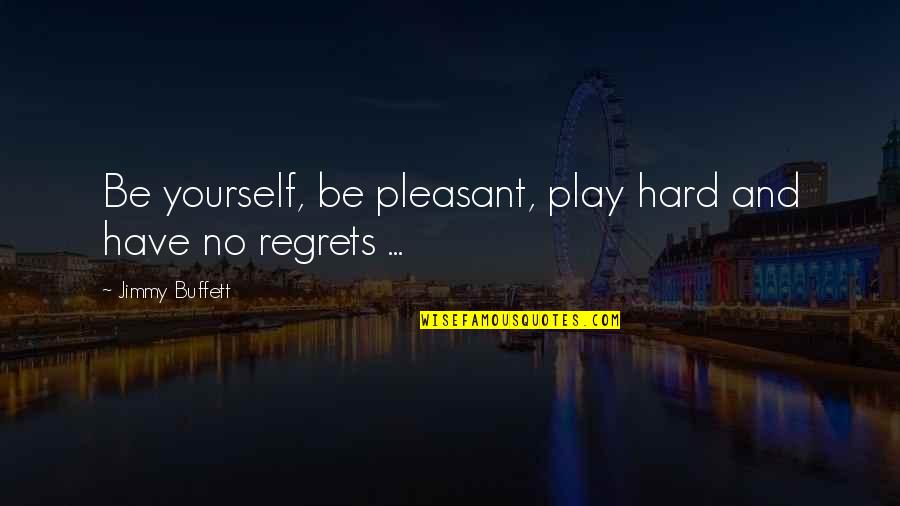 Be yourself, be pleasant, play hard and have no regrets ...
—
Jimmy Buffett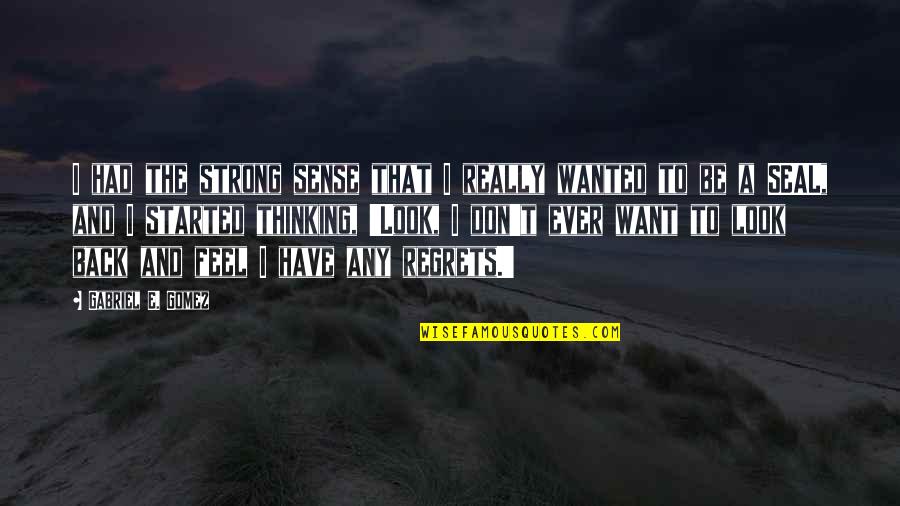 I had the strong sense that I really wanted to be a SEAL, and I started thinking, 'Look, I don't ever want to look back and feel I have any regrets.'
—
Gabriel E. Gomez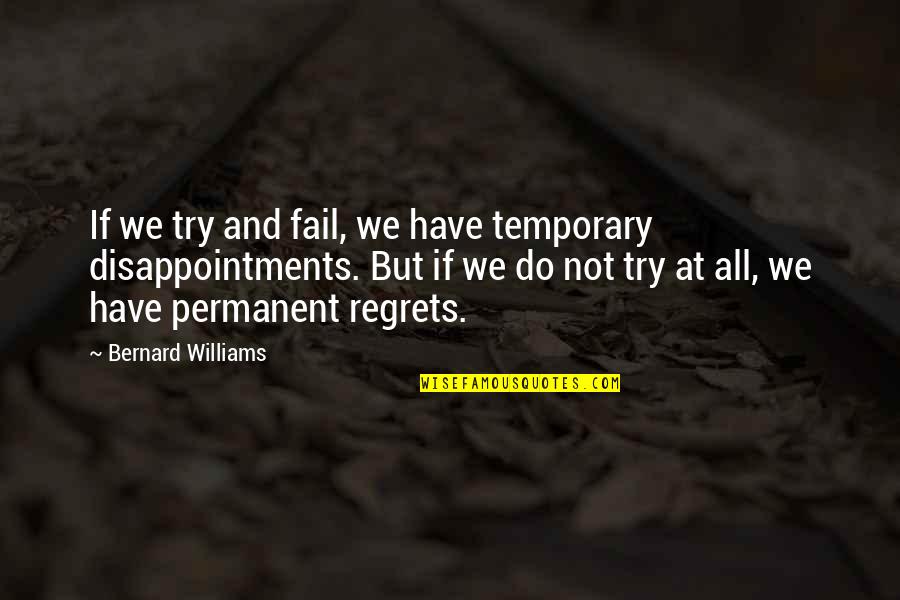 If we try and fail, we have temporary disappointments. But if we do not try at all, we have permanent regrets.
—
Bernard Williams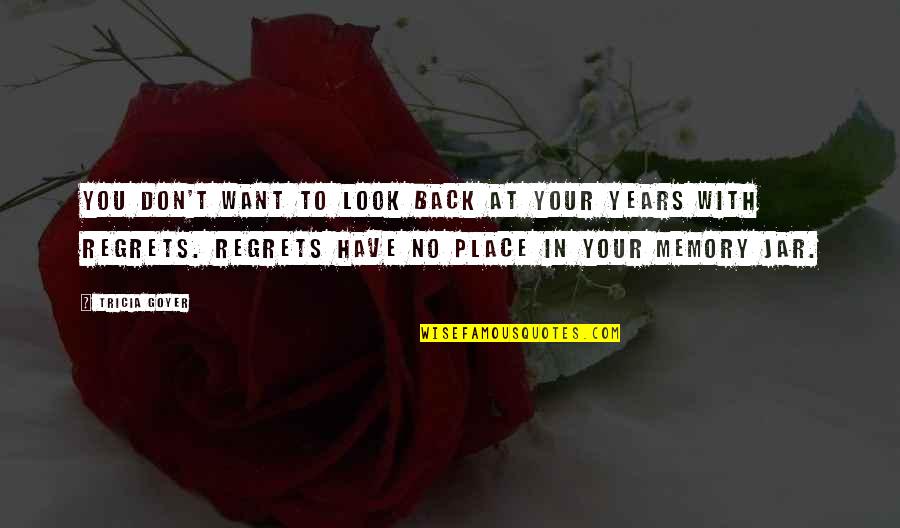 You don't want to look back at your years with regrets. Regrets have no place in your memory jar.
—
Tricia Goyer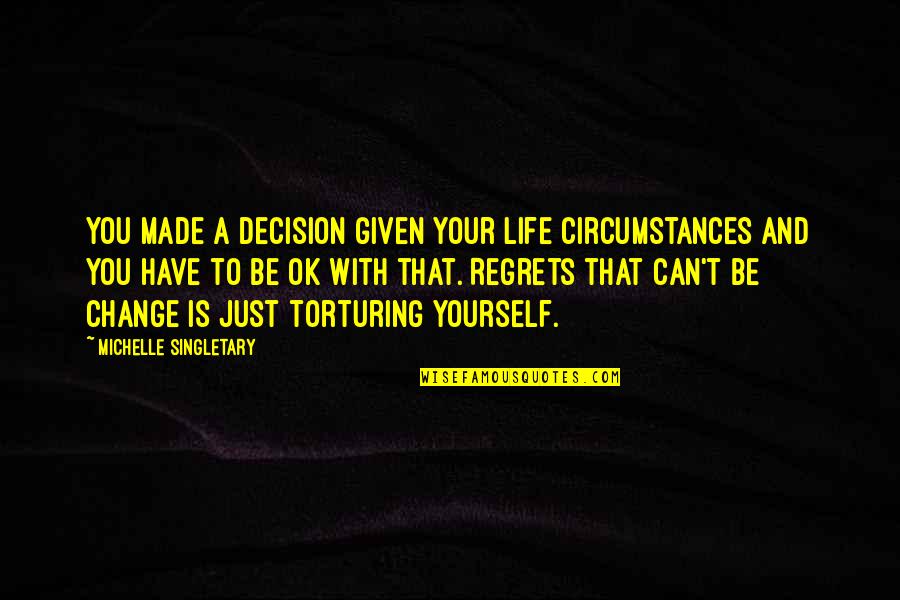 You made a decision given your life circumstances and you have to be ok with that. Regrets that can't be change is just torturing yourself.
—
Michelle Singletary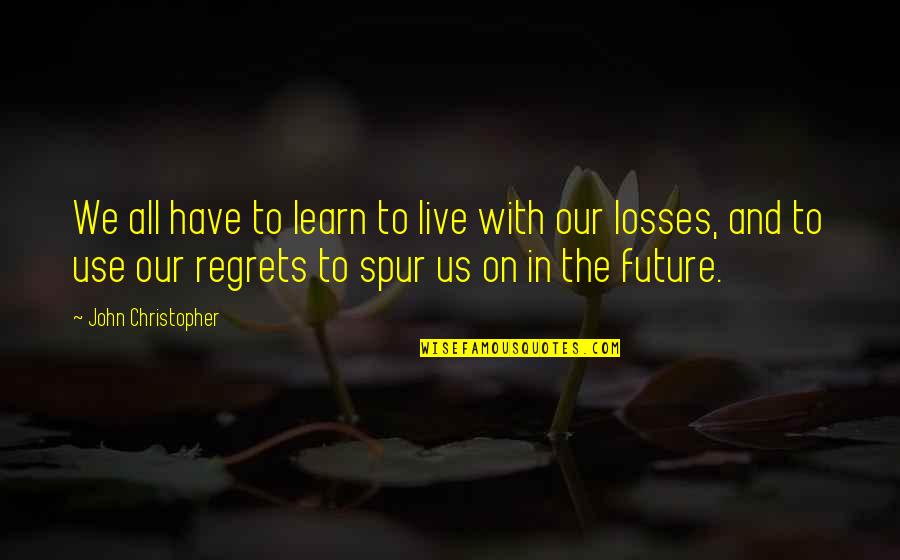 We all have to learn to live with our losses, and to use our regrets to spur us on in the future.
—
John Christopher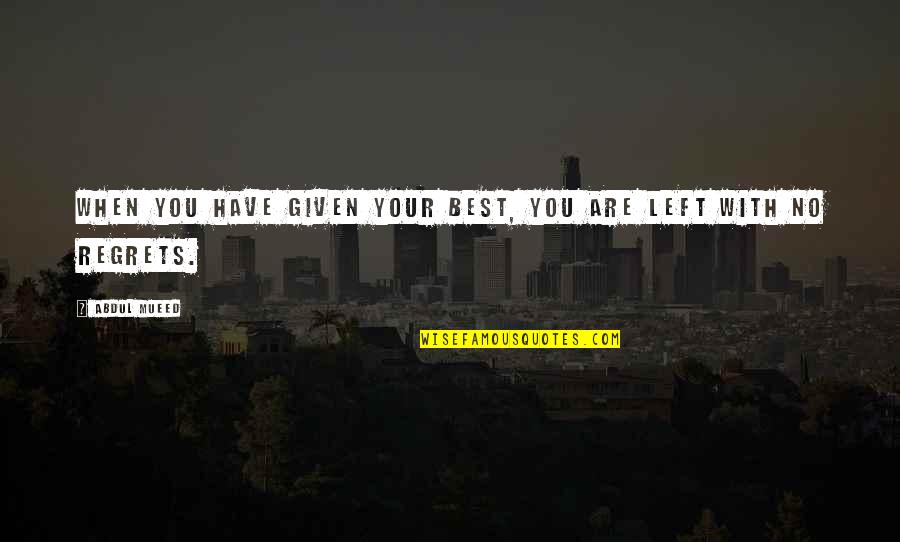 When you have given your best, you are left with no regrets.
—
Abdul Mueed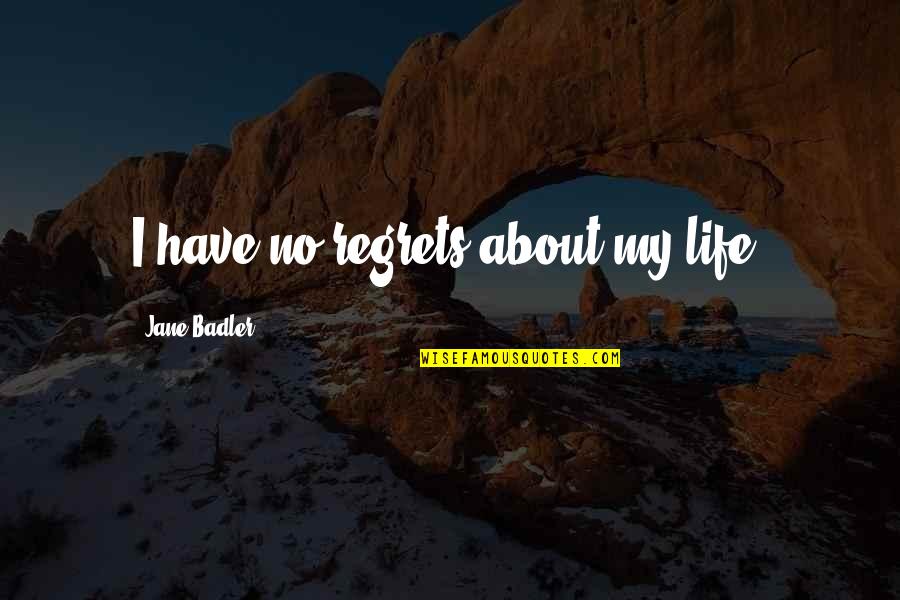 I have no regrets about my life. —
Jane Badler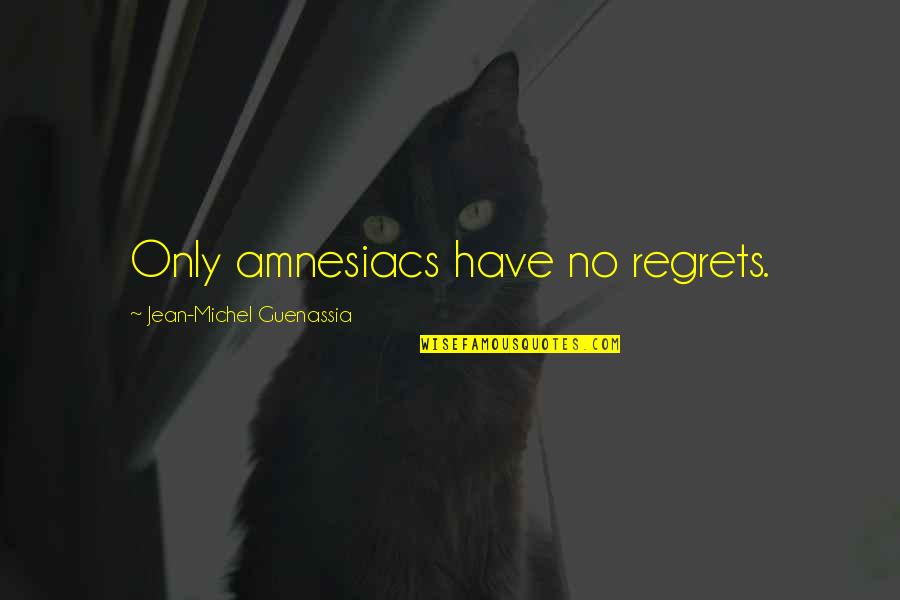 Only amnesiacs have no regrets. —
Jean-Michel Guenassia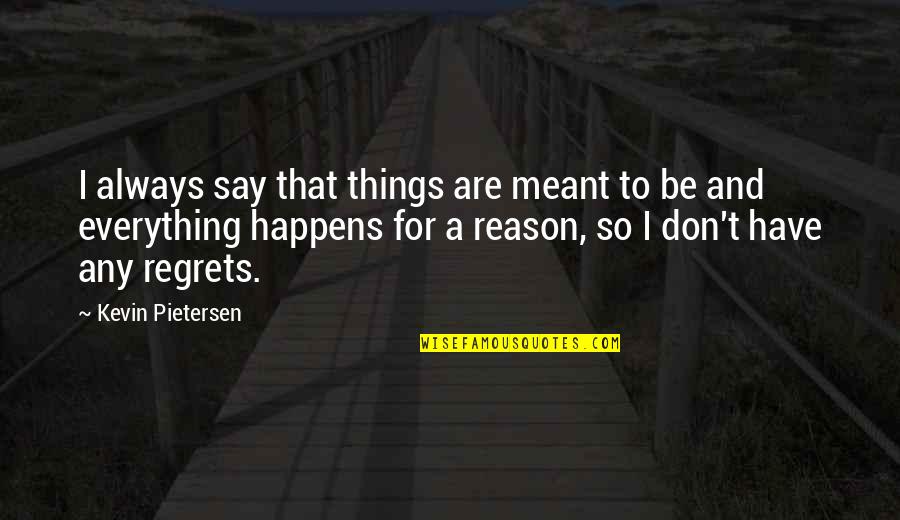 I always say that things are meant to be and everything happens for a reason, so I don't have any regrets. —
Kevin Pietersen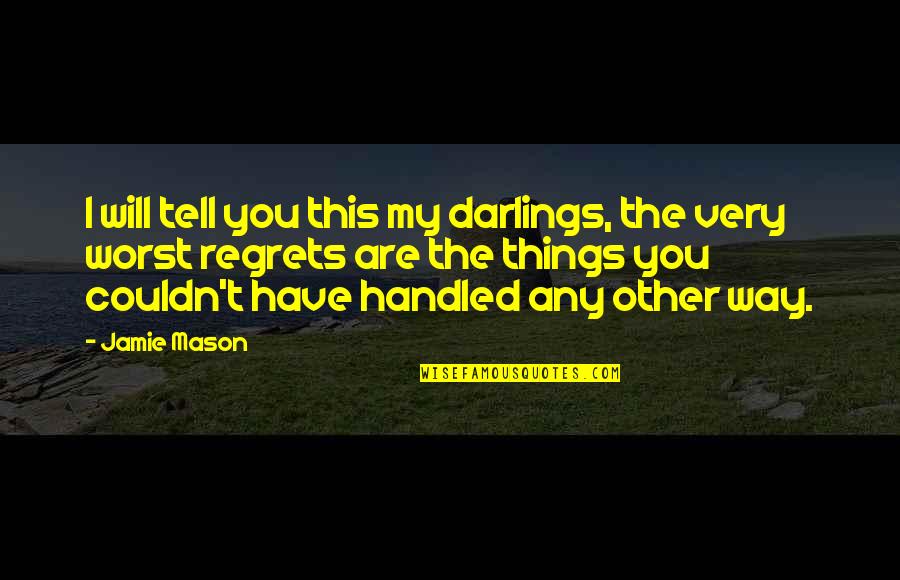 I will tell you this my darlings, the very worst regrets are the things you couldn't have handled any other way. —
Jamie Mason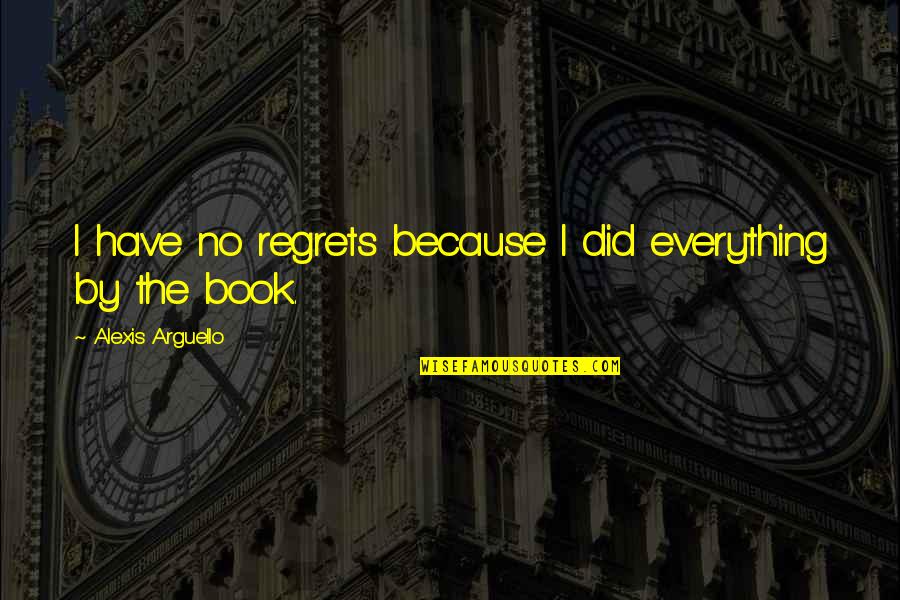 I have no regrets because I did everything by the book. —
Alexis Arguello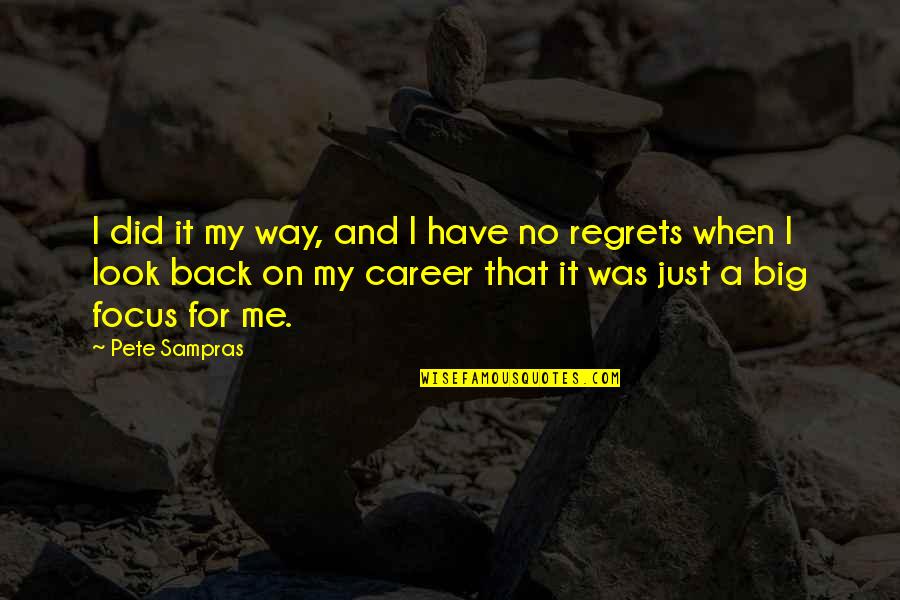 I did it my way, and I have no regrets when I look back on my career that it was just a big focus for me. —
Pete Sampras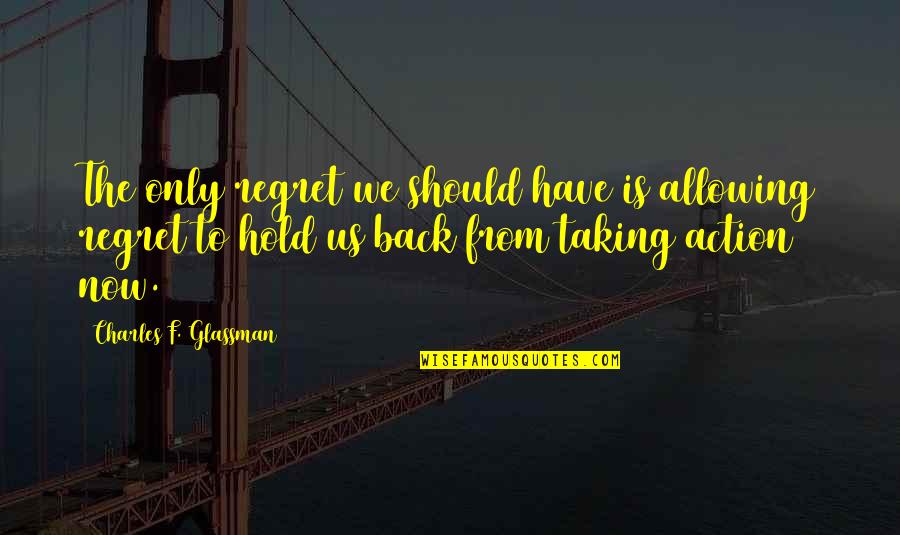 The only regret we should have is allowing regret to hold us back from taking action now. —
Charles F. Glassman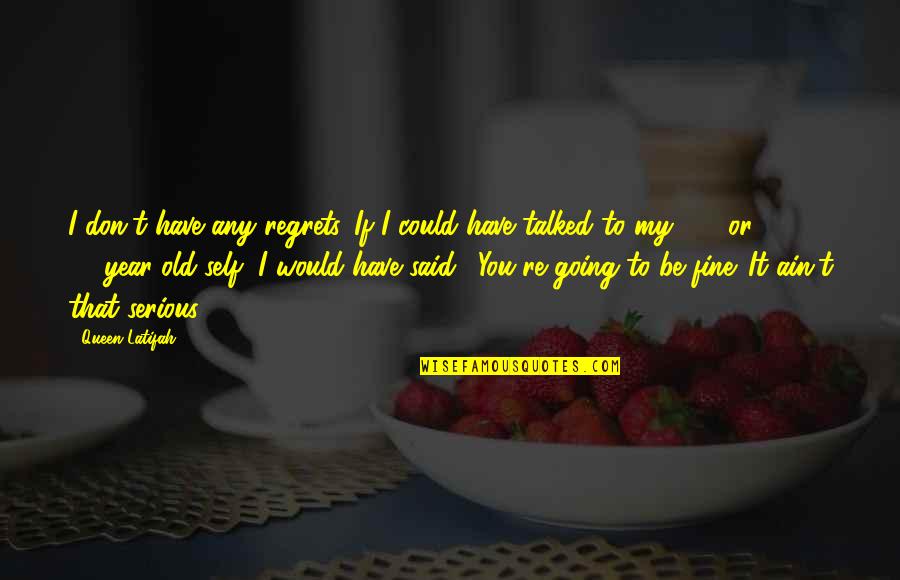 I don't have any regrets. If I could have talked to my 19- or 20-year-old self, I would have said, 'You're going to be fine. It ain't that serious!' —
Queen Latifah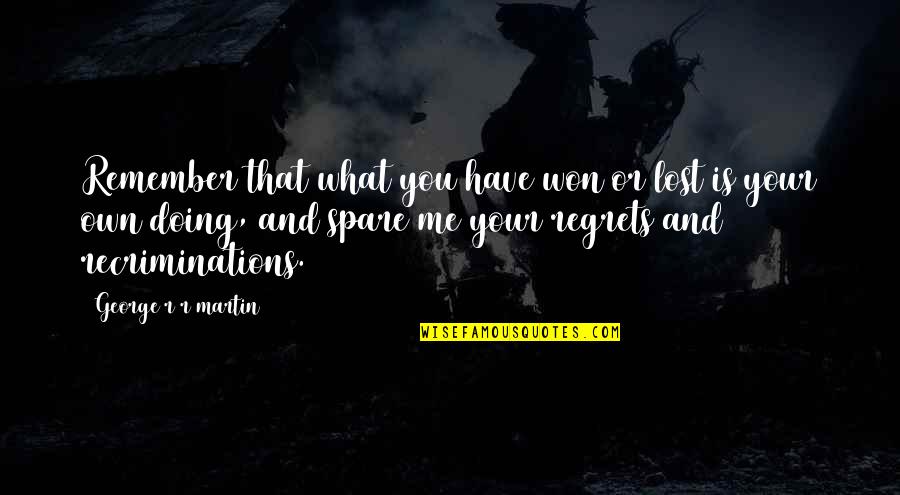 Remember that what you have won or lost is your own doing, and spare me your regrets and recriminations. —
George R R Martin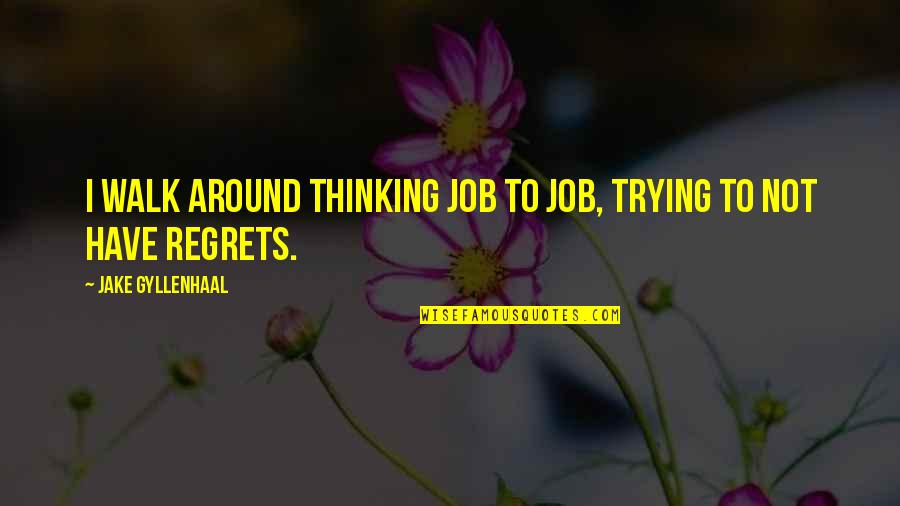 I walk around thinking job to job, trying to not have regrets. —
Jake Gyllenhaal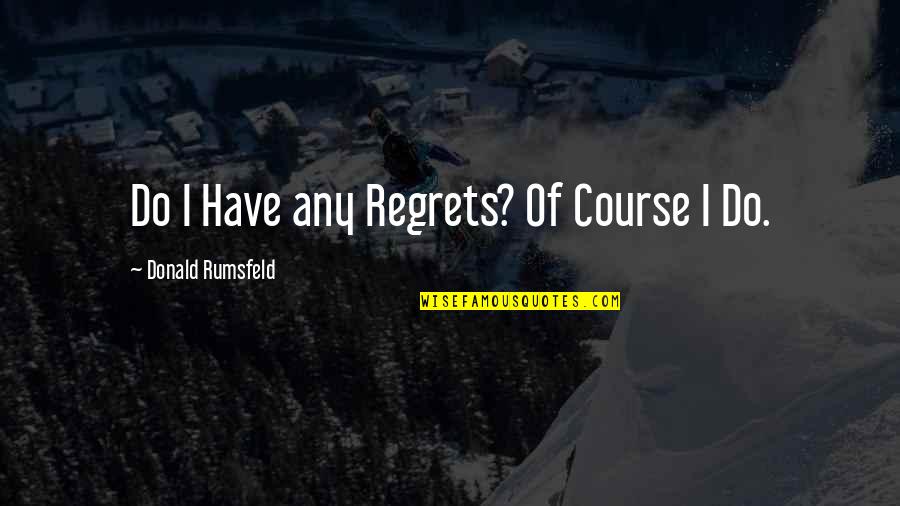 Do I Have any Regrets? Of Course I Do. —
Donald Rumsfeld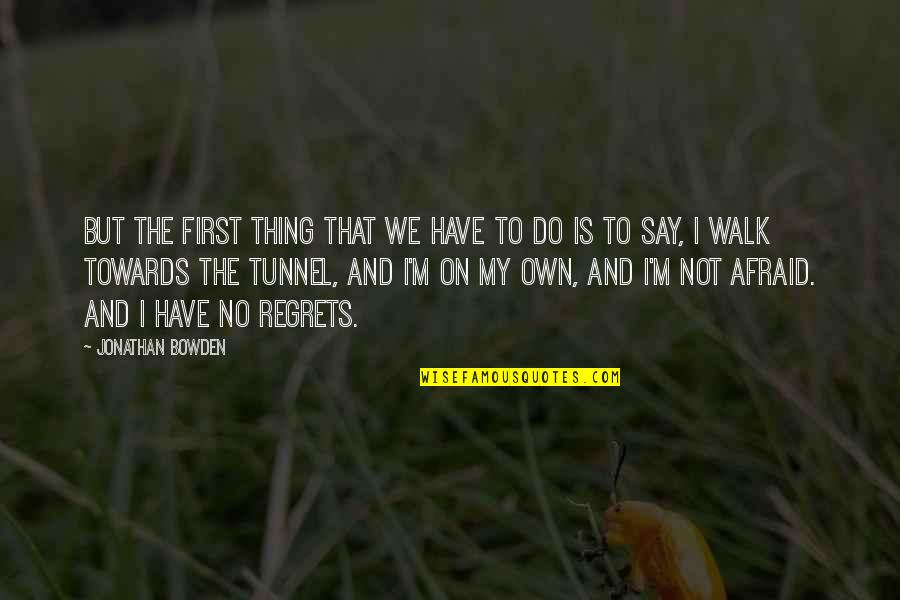 But the first thing that we have to do is to say, I walk towards the tunnel, and I'm on my own, and I'm not afraid. And I have no regrets. —
Jonathan Bowden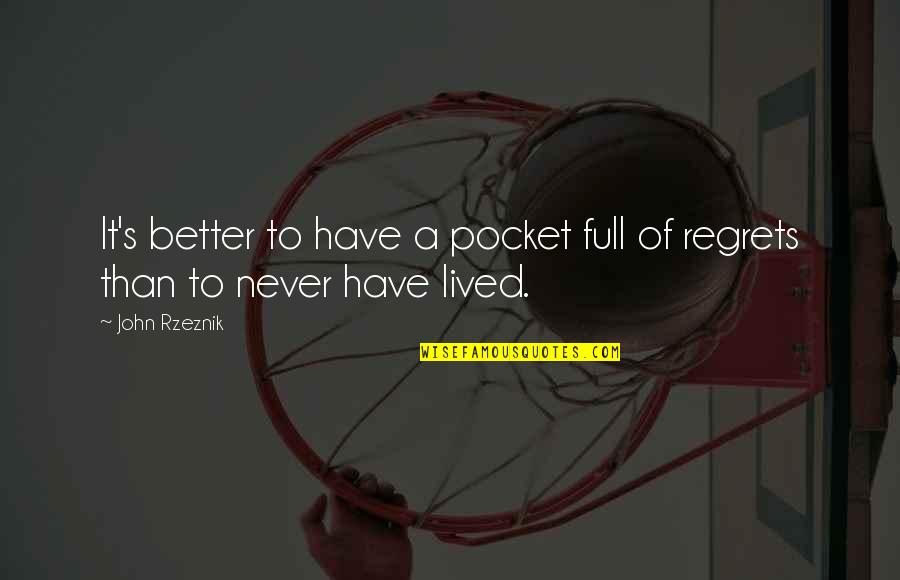 It's better to have a pocket full of regrets than to never have lived. —
John Rzeznik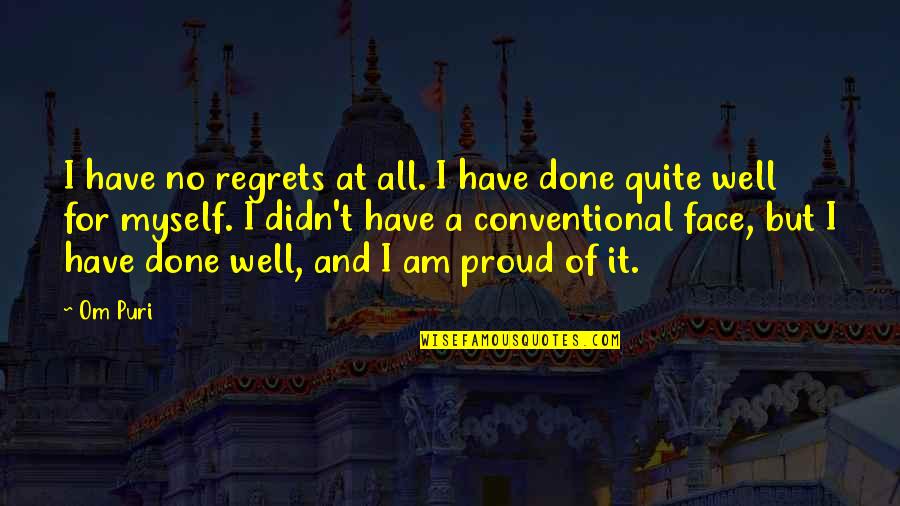 I have no regrets at all. I have done quite well for myself. I didn't have a conventional face, but I have done well, and I am proud of it. —
Om Puri
I have no regrets about anything that I've ever done, about whom I've been involved with, so forth and so on. —
William Schreyer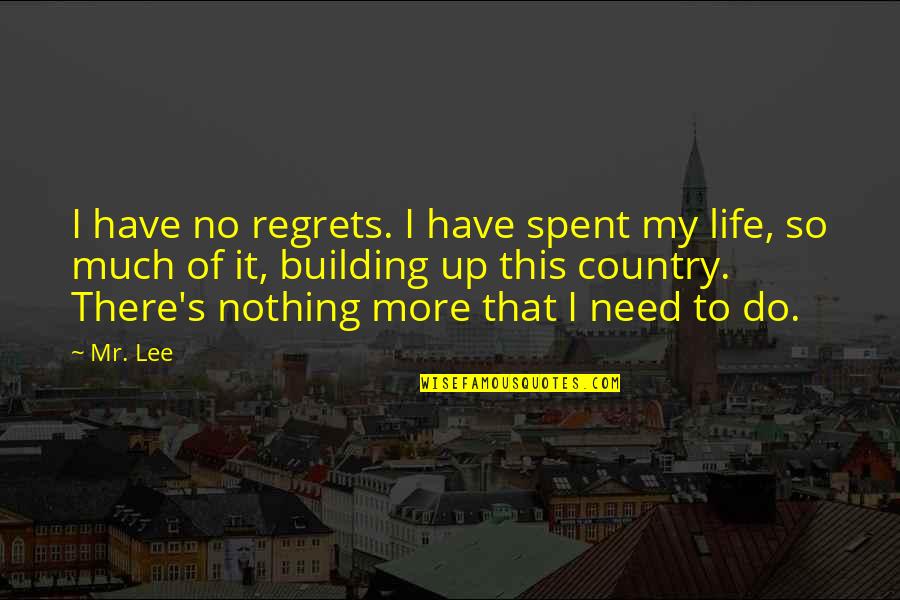 I have no regrets. I have spent my life, so much of it, building up this country. There's nothing more that I need to do. —
Mr. Lee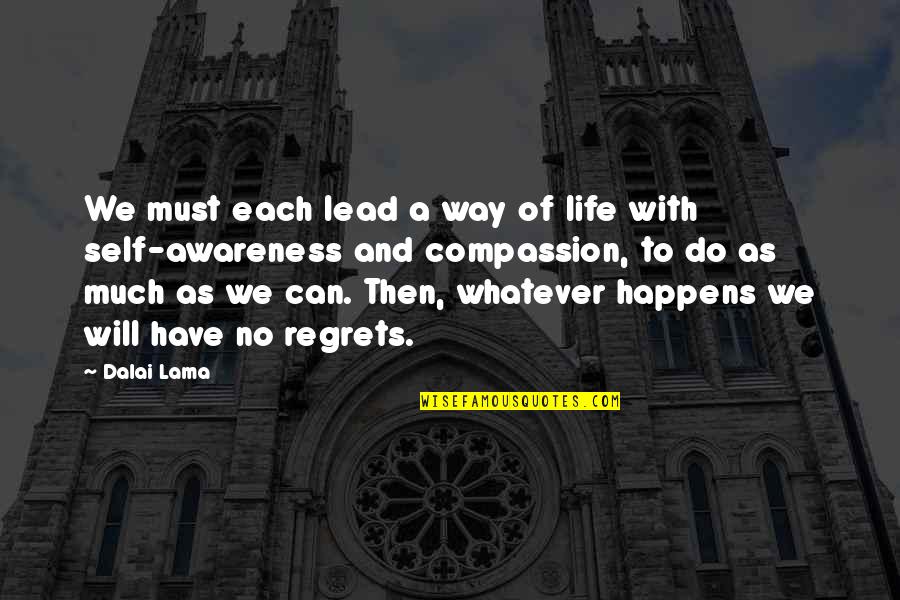 We must each lead a way of life with self-awareness and compassion, to do as much as we can. Then, whatever happens we will have no regrets. —
Dalai Lama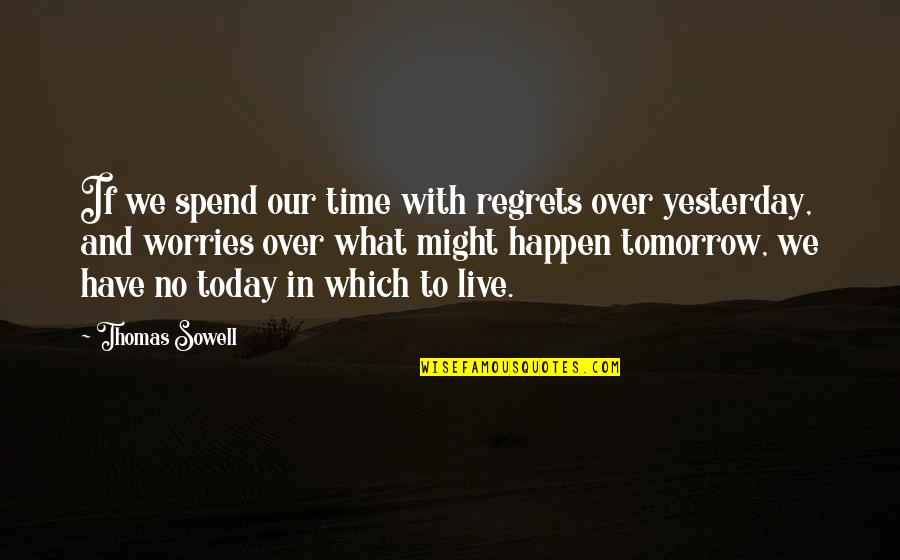 If we spend our time with regrets over yesterday, and worries over what might happen tomorrow, we have no today in which to live. —
Thomas Sowell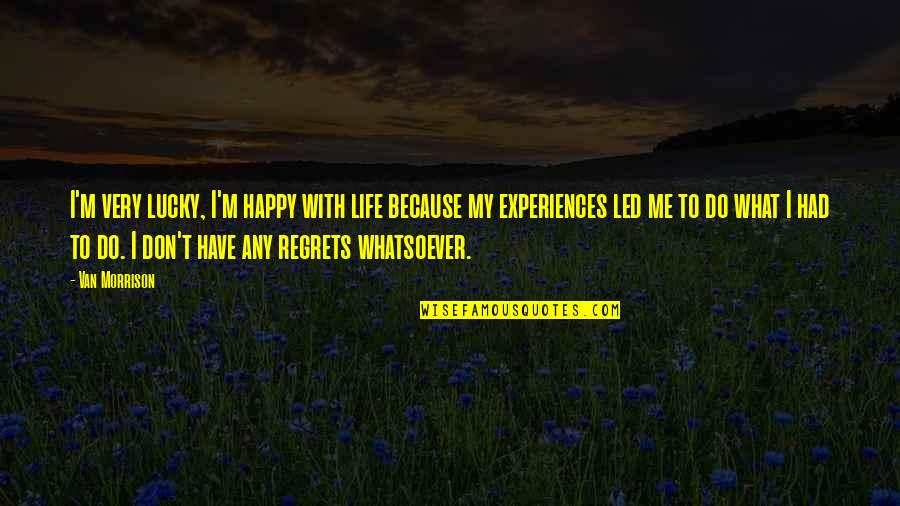 I'm very lucky, I'm happy with life because my experiences led me to do what I had to do. I don't have any regrets whatsoever. —
Van Morrison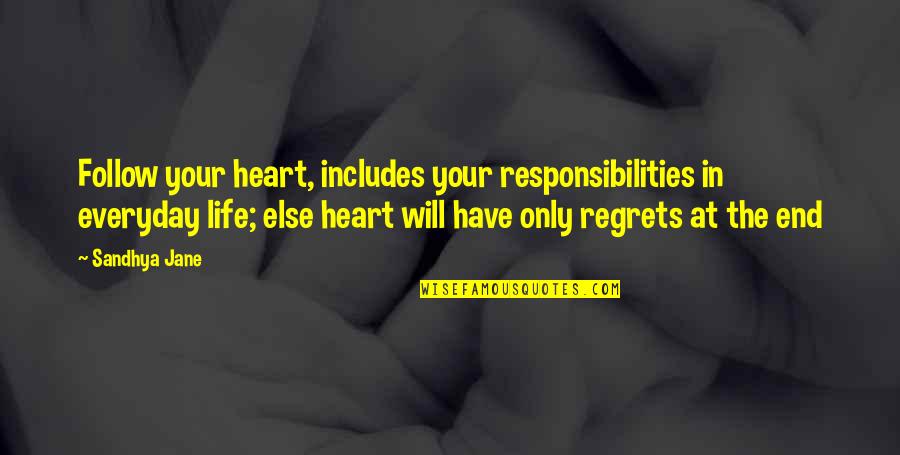 Follow your heart, includes your responsibilities in everyday life; else heart will have only regrets at the end —
Sandhya Jane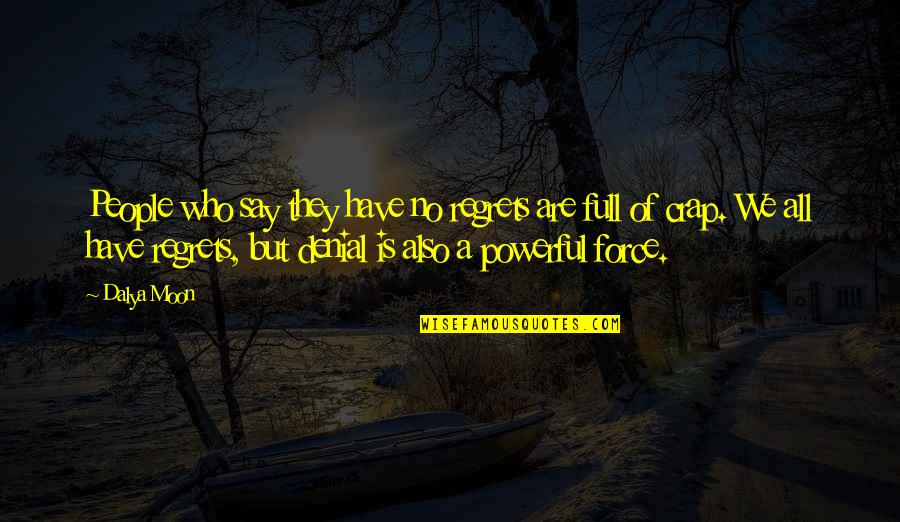 People who say they have no regrets are full of crap.
We all have regrets
, but denial is also a powerful force. —
Dalya Moon
When I think about my life, I don't have any regrets. —
Auliq Ice
When we are certain that the way to accomplish our own wishes is to help others, we have no regrets. —
Sakyong Mipham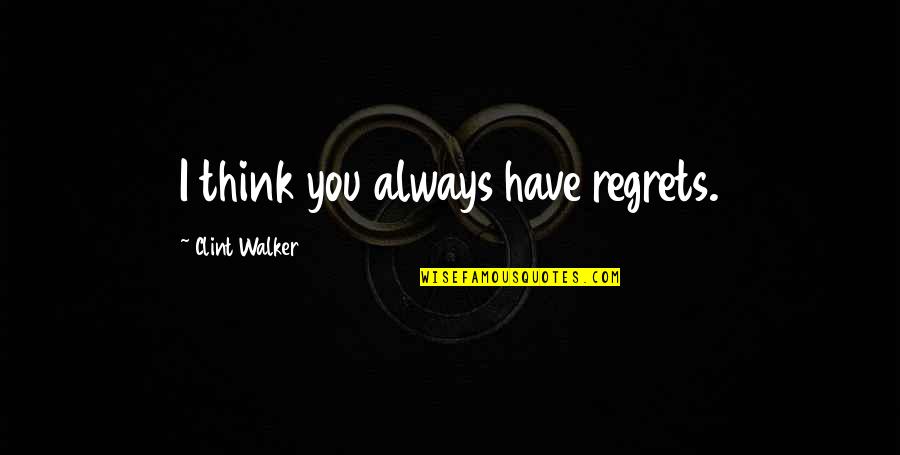 I think you always have regrets. —
Clint Walker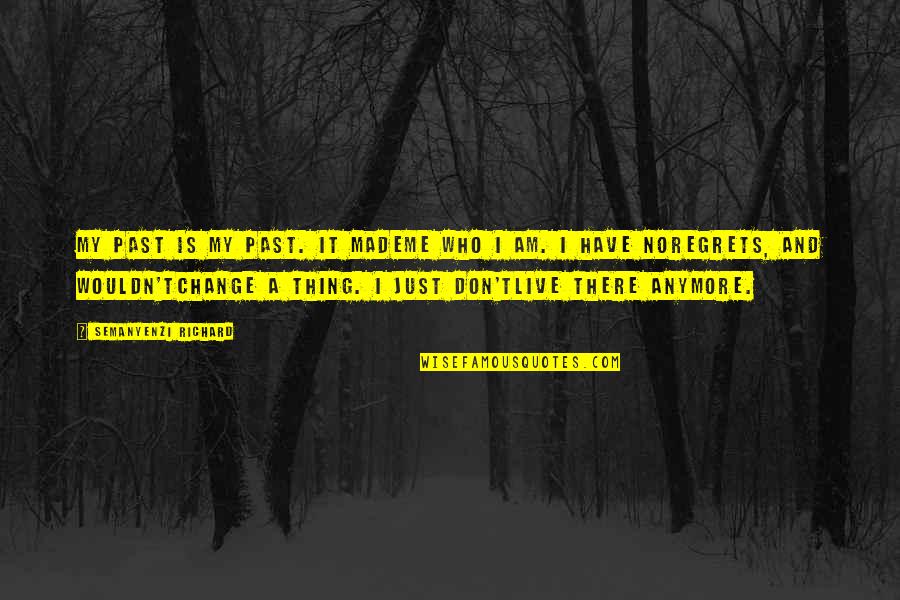 My past is my past. It made
me who I am. I have no
regrets, and wouldn't
change a thing. I just don't
live there anymore. —
Semanyenzi Richard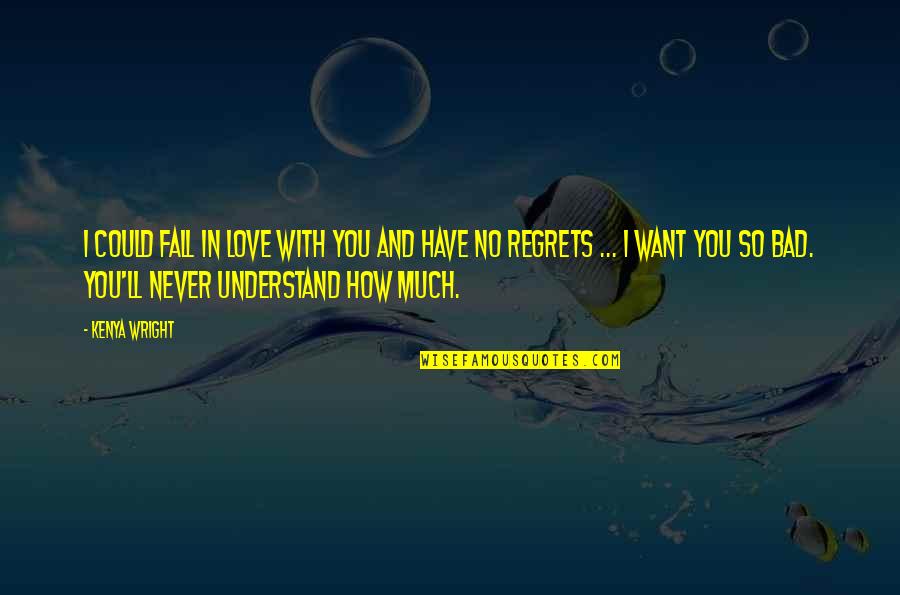 I could fall in love with you and have no regrets ... I want you so bad. You'll never understand how much. —
Kenya Wright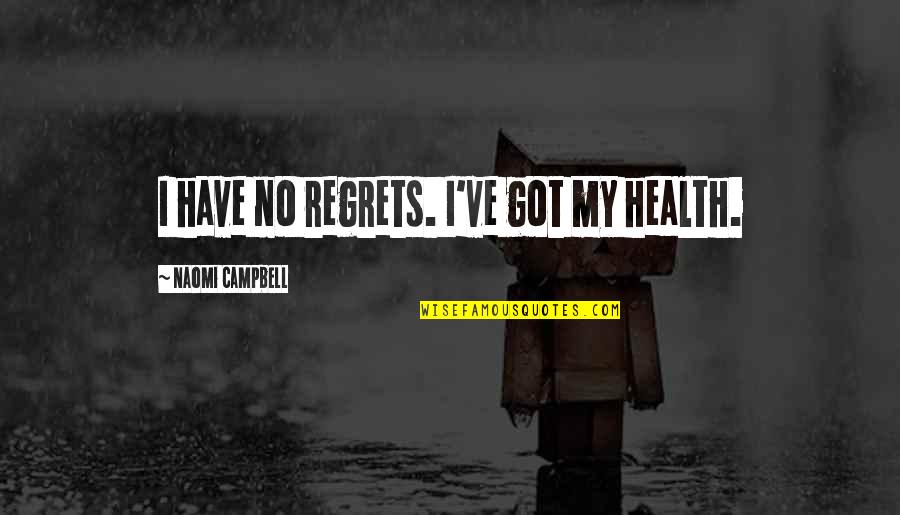 I have no regrets. I've got my health. —
Naomi Campbell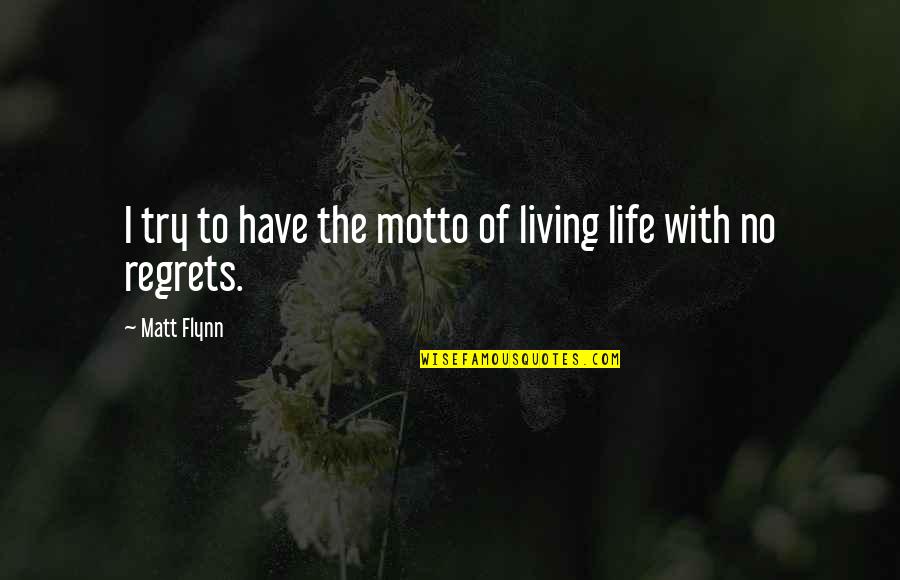 I try to have the motto of living life with no regrets. —
Matt Flynn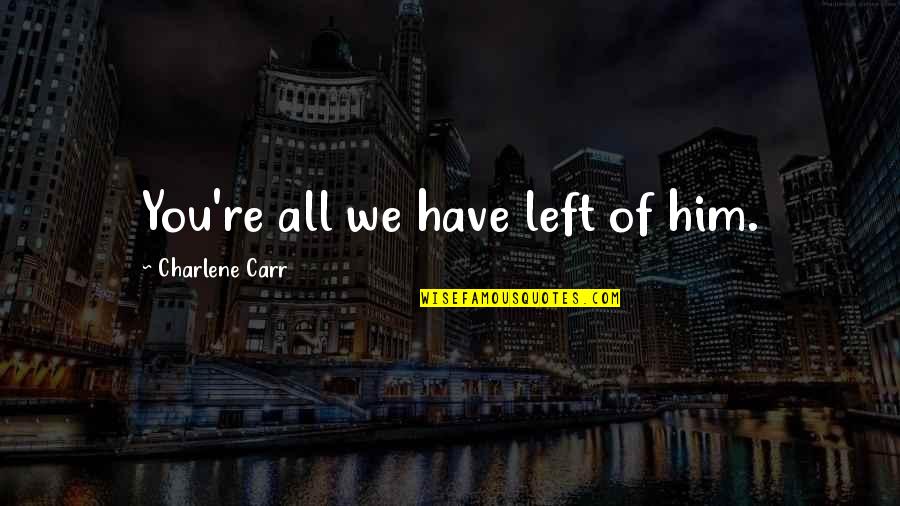 You're all we have left of him. —
Charlene Carr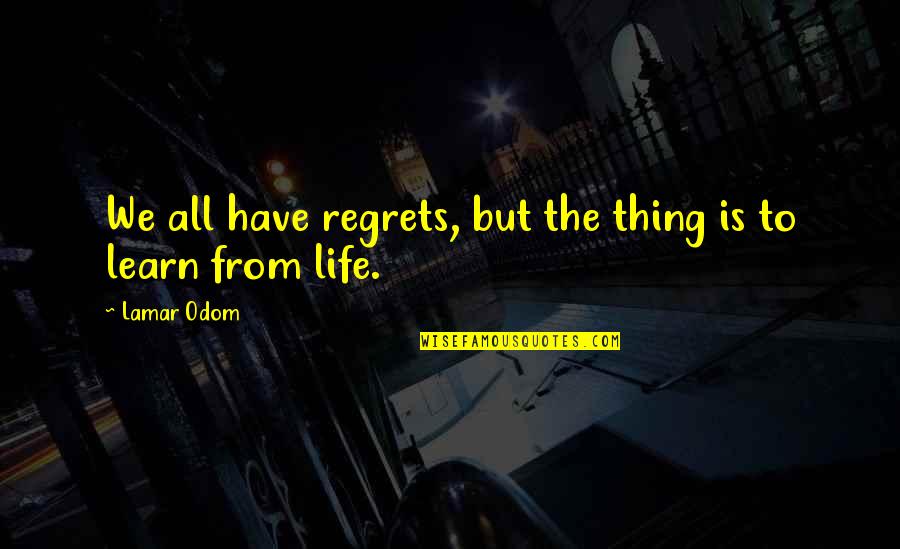 We all have regrets
, but the thing is to learn from life. —
Lamar Odom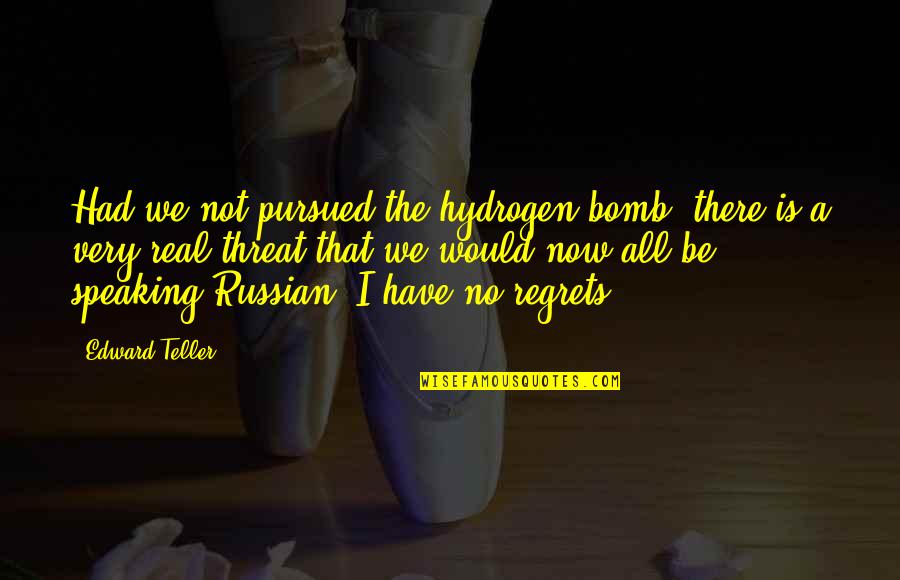 Had we not pursued the hydrogen bomb, there is a very real threat that we would now all be speaking Russian. I have no regrets. —
Edward Teller