Very Upsetting Quotes
Collection of top 40 famous quotes about Very Upsetting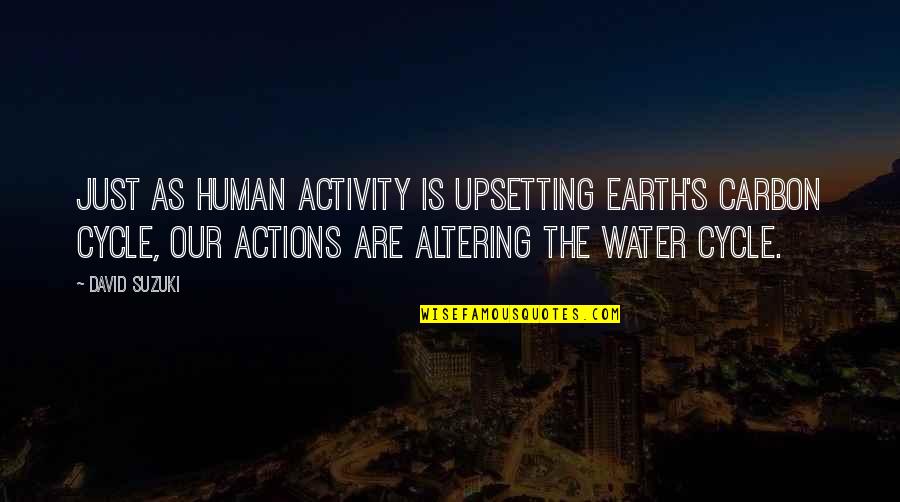 Just as human activity is upsetting Earth's carbon cycle, our actions are altering the water cycle.
—
David Suzuki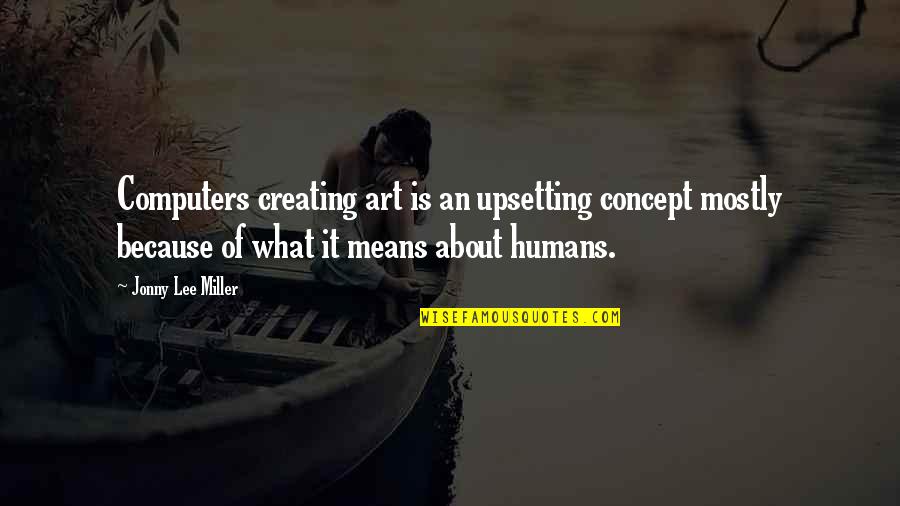 Computers creating art is an upsetting concept mostly because of what it means about humans.
—
Jonny Lee Miller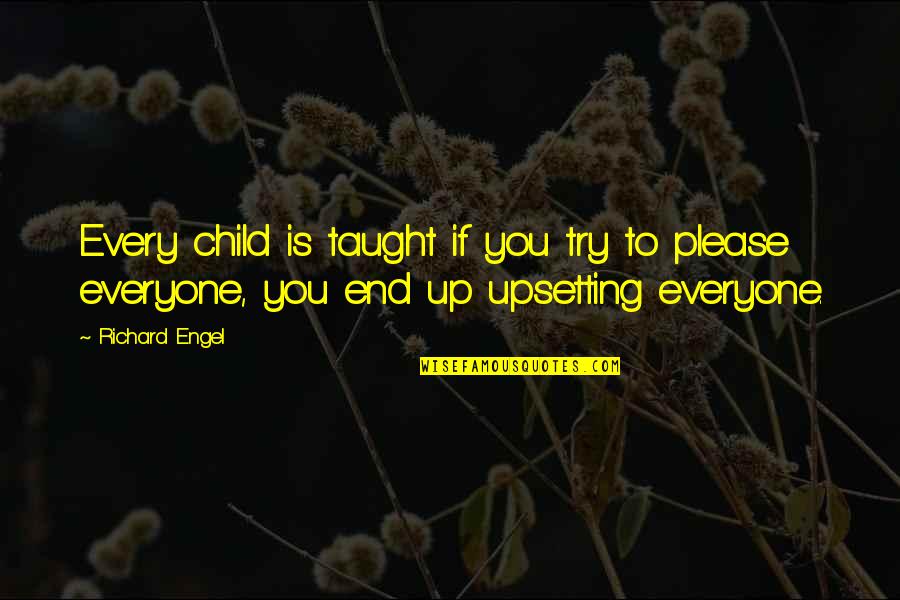 Every child is taught if you try to please everyone, you end up upsetting everyone.
—
Richard Engel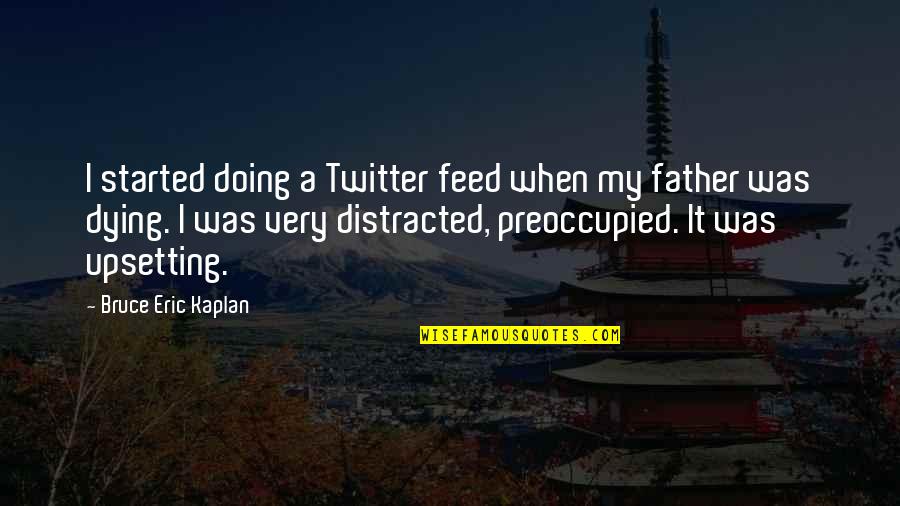 I started doing a Twitter feed when my father was dying. I was very distracted, preoccupied. It was upsetting.
—
Bruce Eric Kaplan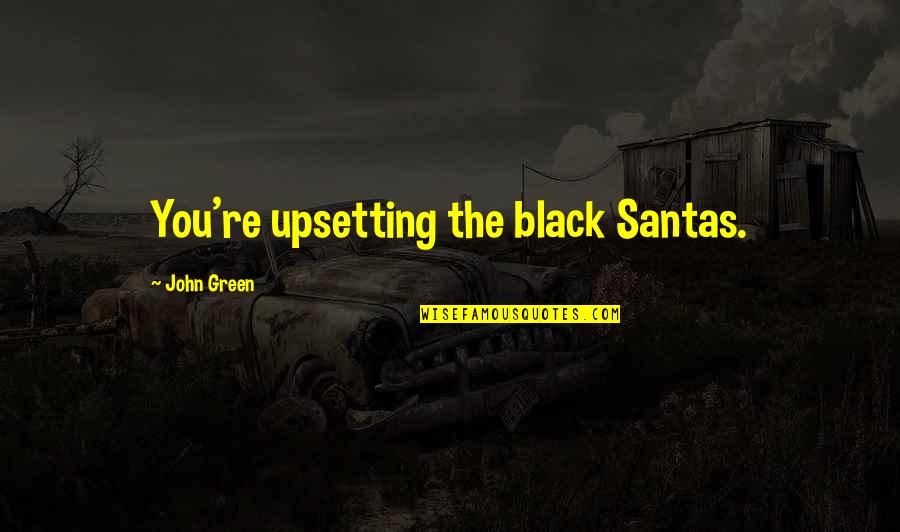 You're upsetting the black Santas.
—
John Green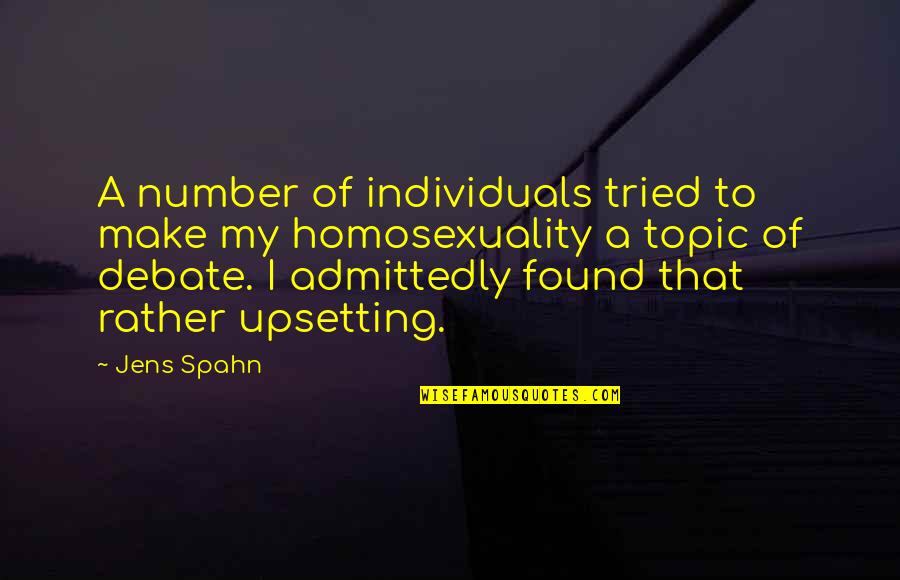 A number of individuals tried to make my homosexuality a topic of debate. I admittedly found that rather upsetting.
—
Jens Spahn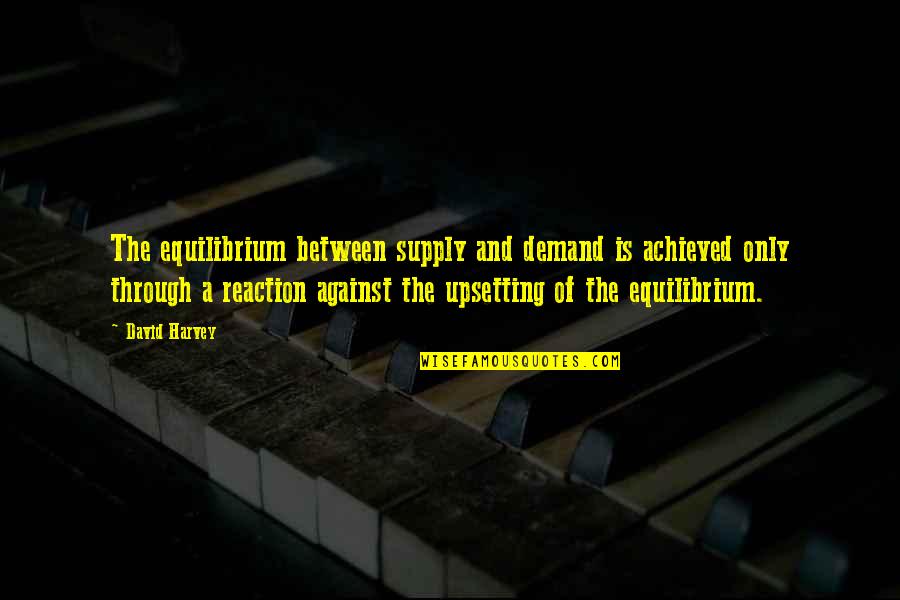 The equilibrium between supply and demand is achieved only through a reaction against the upsetting of the equilibrium.
—
David Harvey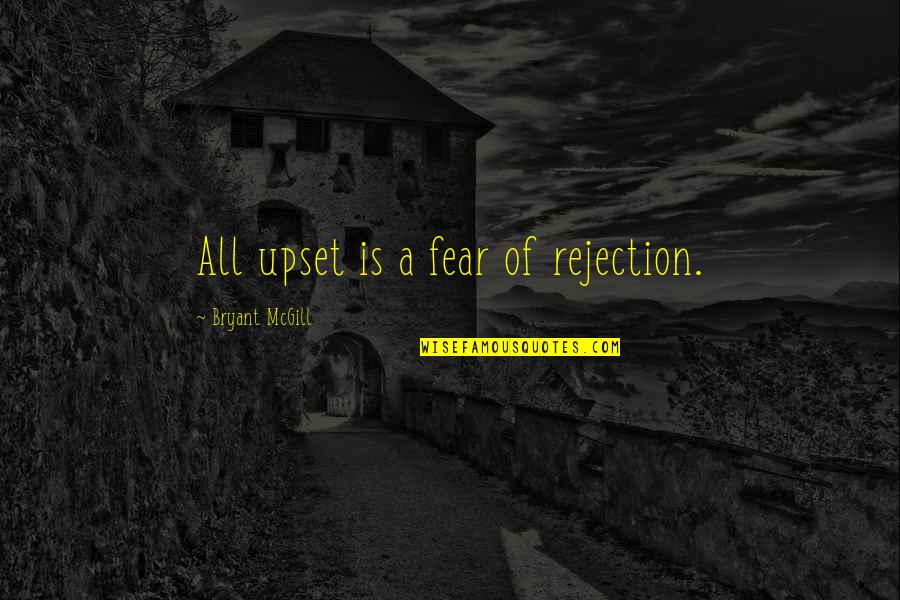 All upset is a fear of rejection.
—
Bryant McGill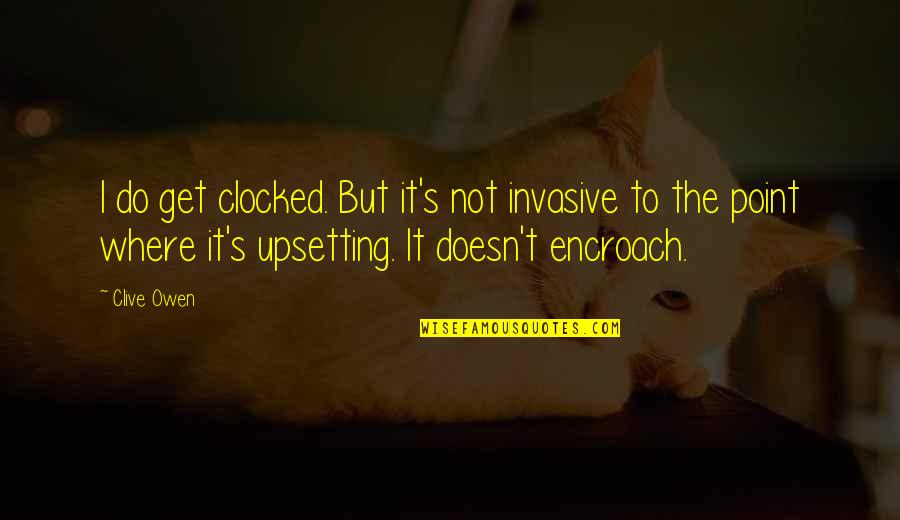 I do get clocked. But it's not invasive to the point where it's upsetting. It doesn't encroach.
—
Clive Owen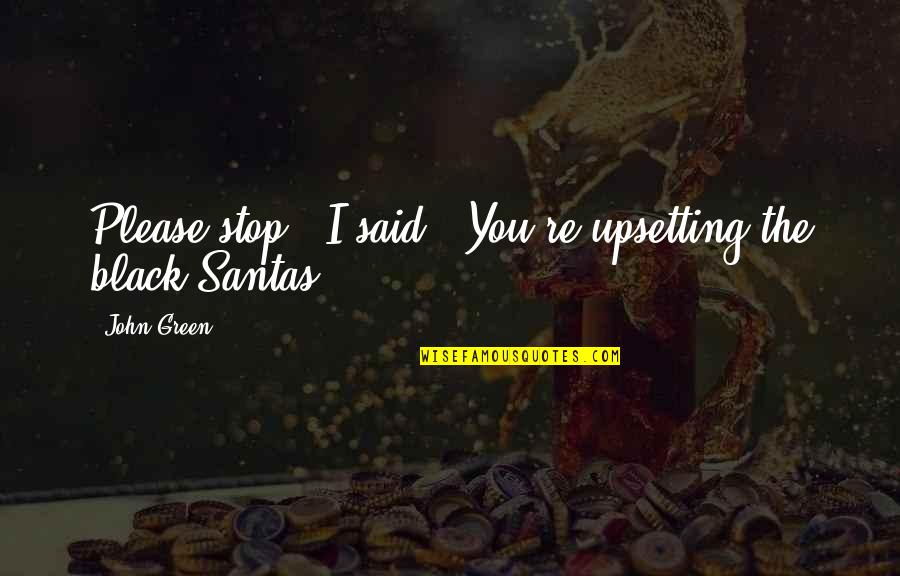 Please stop," I said. "You're upsetting the black Santas.
—
John Green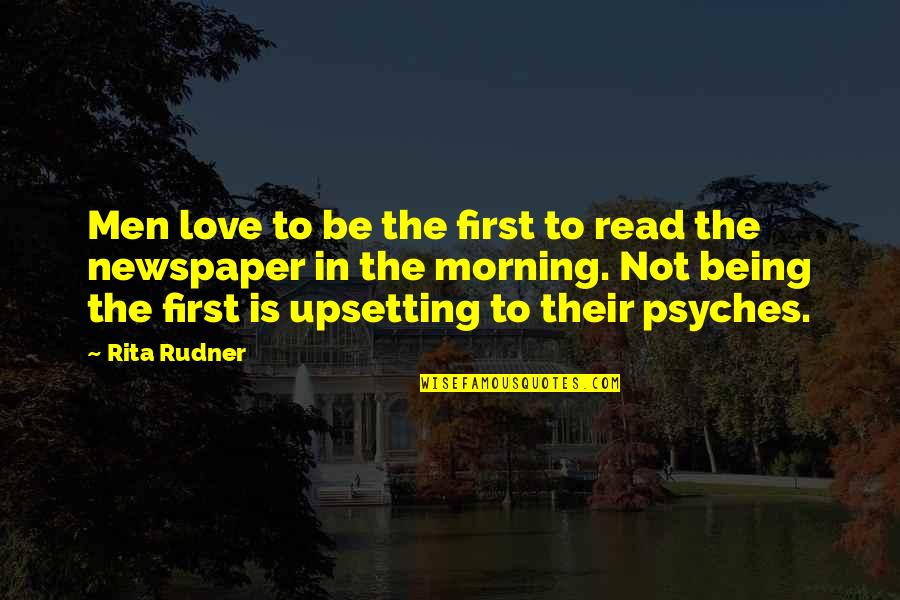 Men love to be the first to read the newspaper in the morning. Not being the first is upsetting to their psyches.
—
Rita Rudner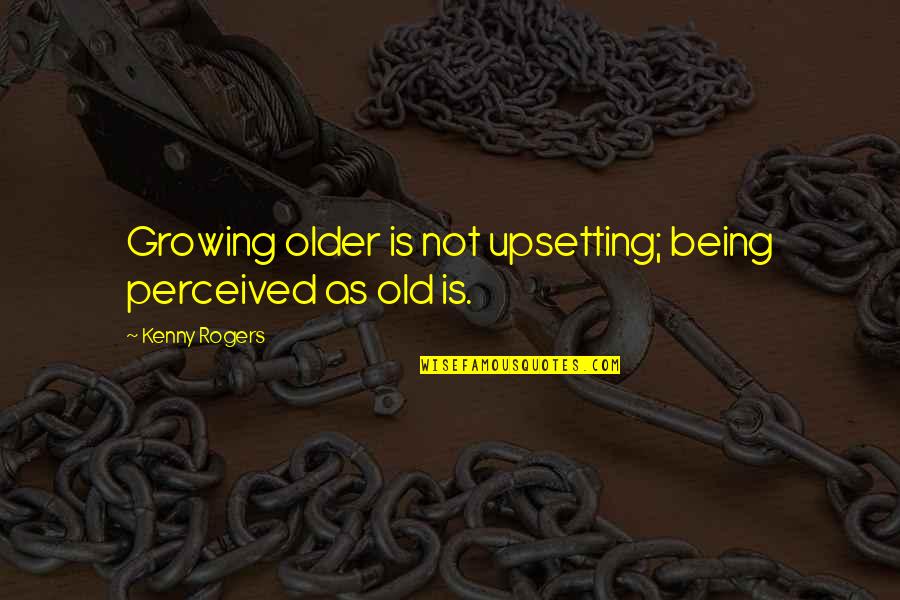 Growing older is not upsetting; being perceived as old is. —
Kenny Rogers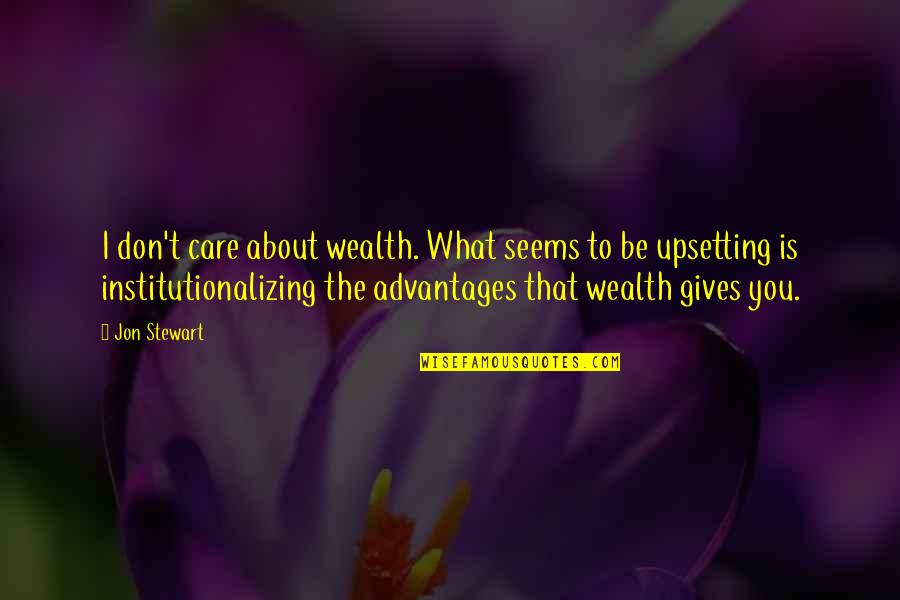 I don't care about wealth. What seems to be upsetting is institutionalizing the advantages that wealth gives you. —
Jon Stewart
We always want someone we've treated badly to be gay. It's less upsetting. —
Francoise Sagan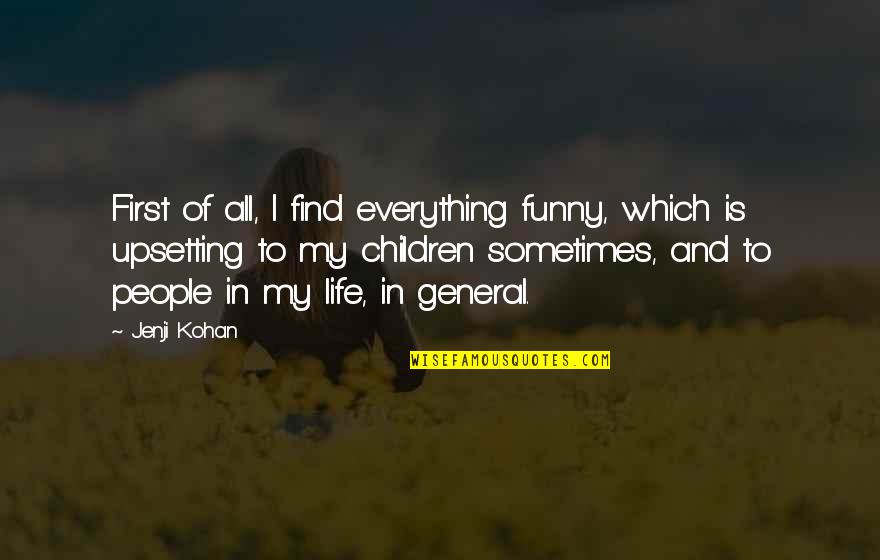 First of all, I find everything funny, which is upsetting to my children sometimes, and to people in my life, in general. —
Jenji Kohan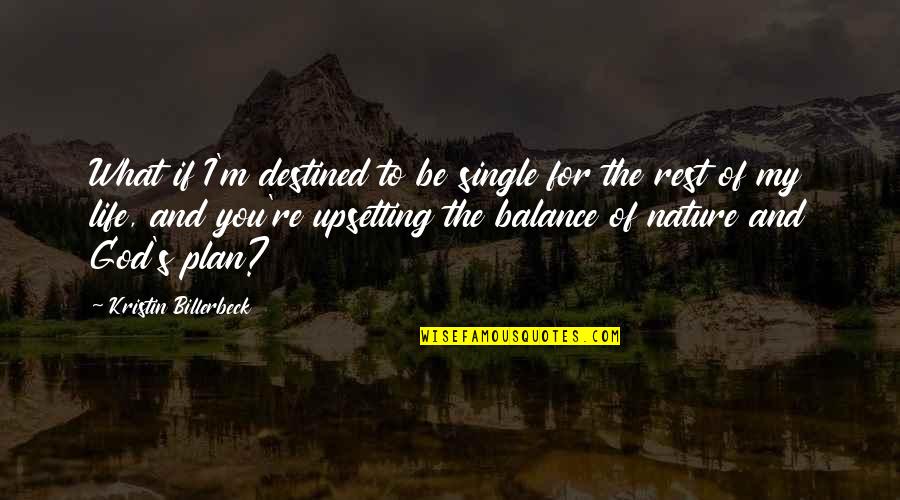 What if I'm destined to be single for the rest of my life, and you're upsetting the balance of nature and God's plan? —
Kristin Billerbeck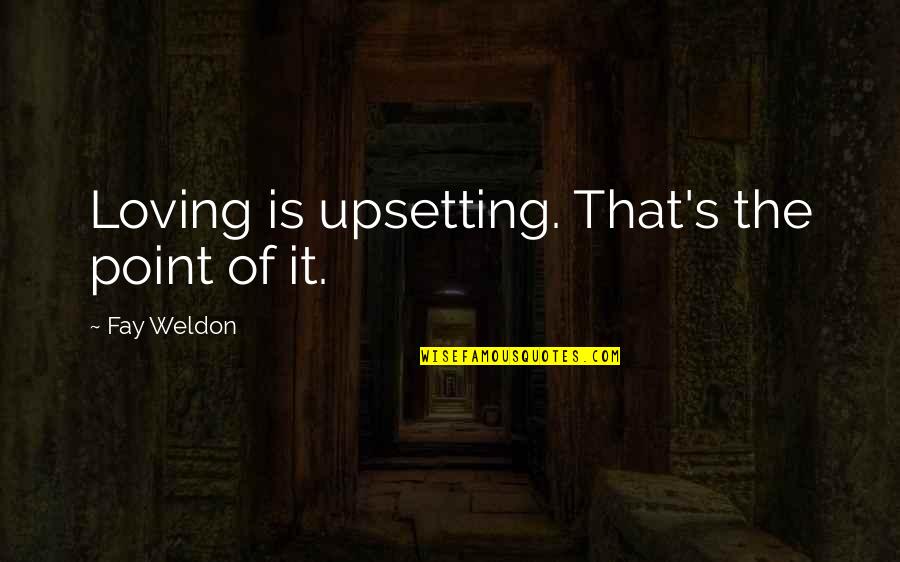 Loving is upsetting. That's the point of it. —
Fay Weldon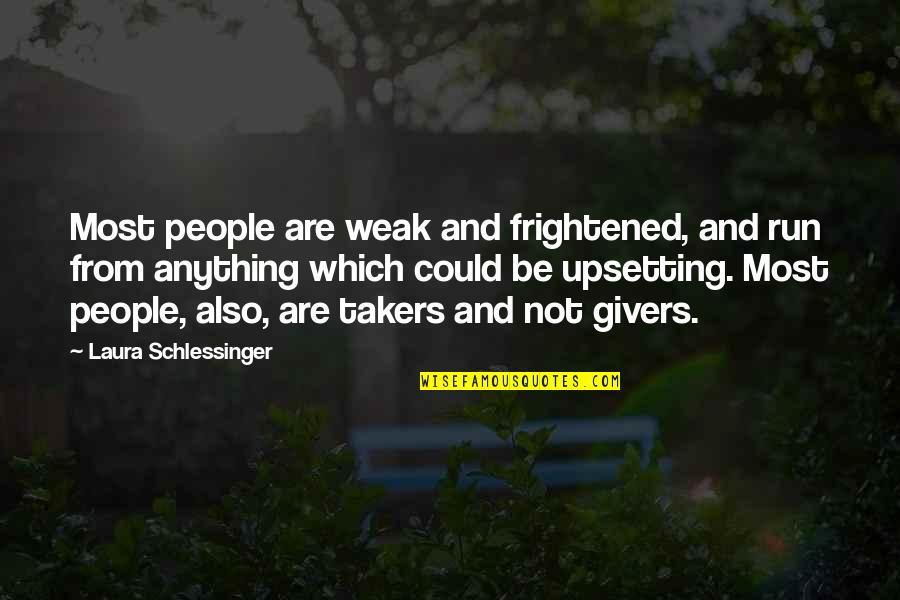 Most people are weak and frightened, and run from anything which could be upsetting. Most people, also, are takers and not givers. —
Laura Schlessinger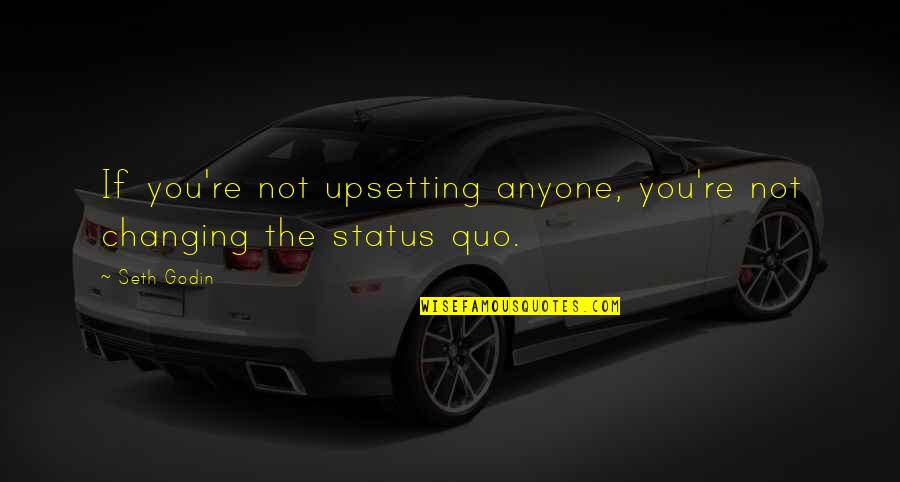 If you're not upsetting anyone, you're not changing the status quo. —
Seth Godin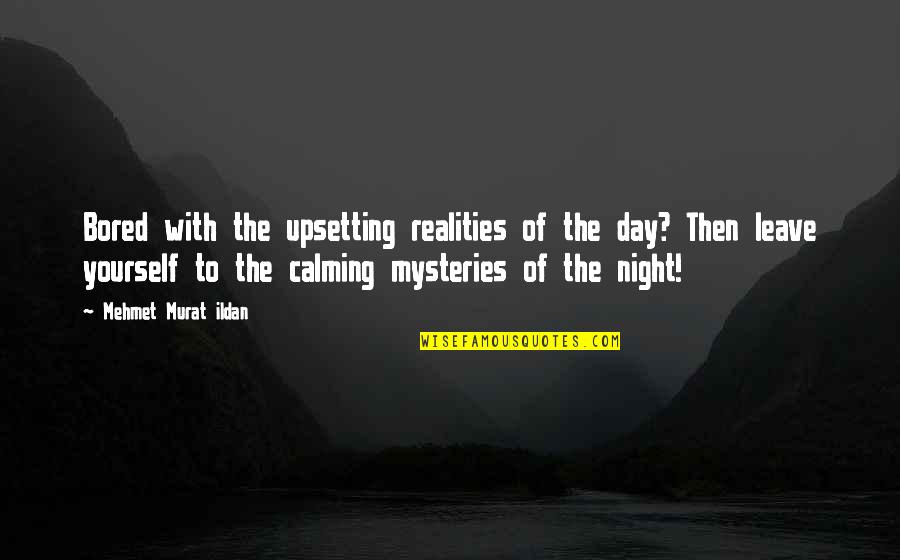 Bored with the upsetting realities of the day? Then leave yourself to the calming mysteries of the night! —
Mehmet Murat Ildan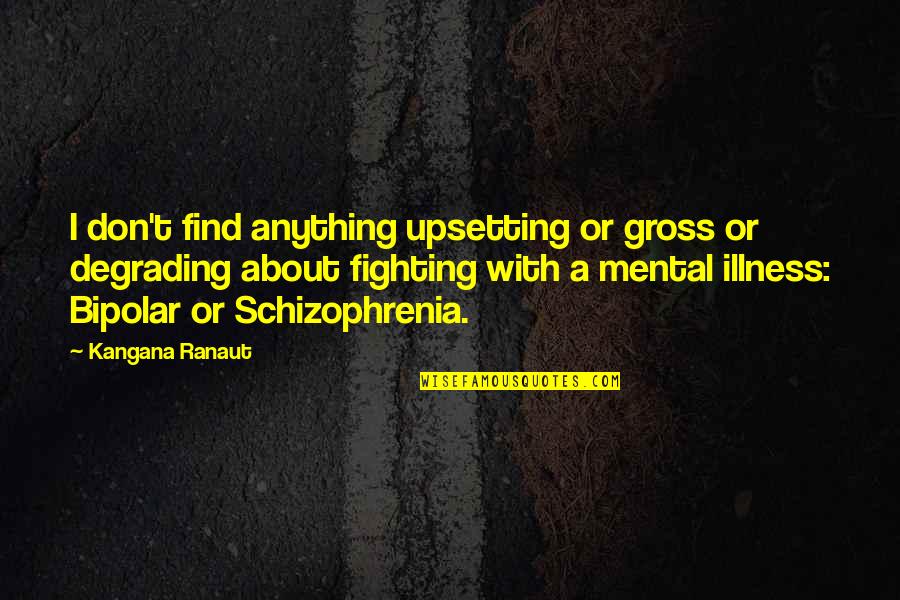 I don't find anything upsetting or gross or degrading about fighting with a mental illness: Bipolar or Schizophrenia. —
Kangana Ranaut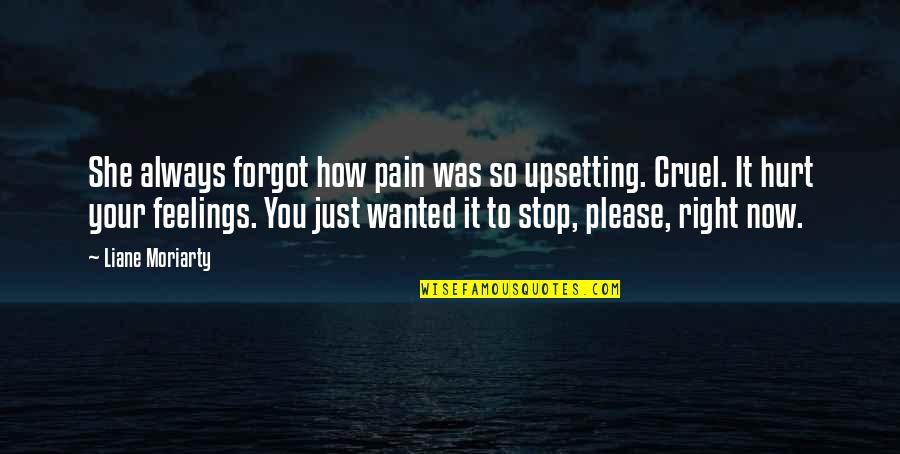 She always forgot how pain was so upsetting. Cruel. It hurt your feelings. You just wanted it to stop, please, right now. —
Liane Moriarty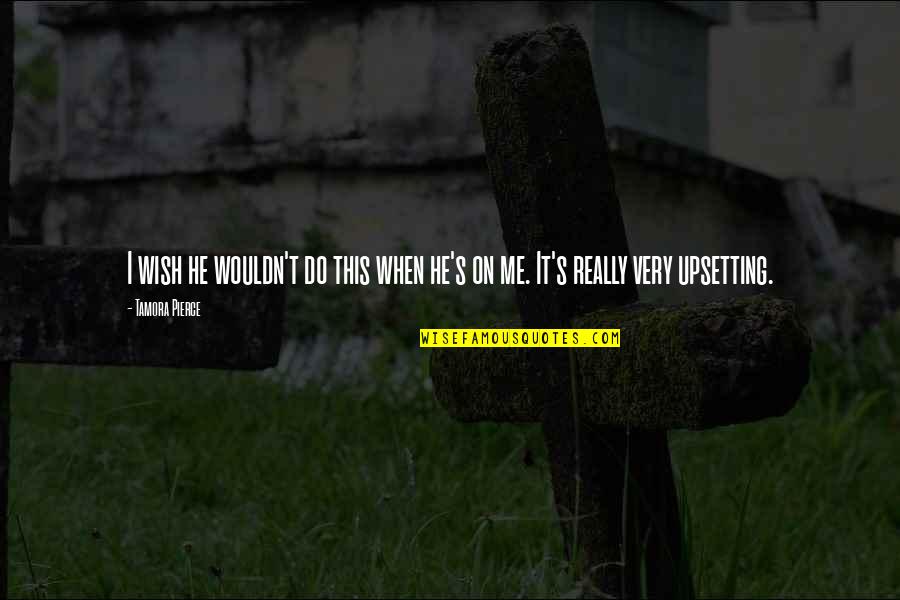 I wish he wouldn't do this when he's on me. It's really
very upsetting
. —
Tamora Pierce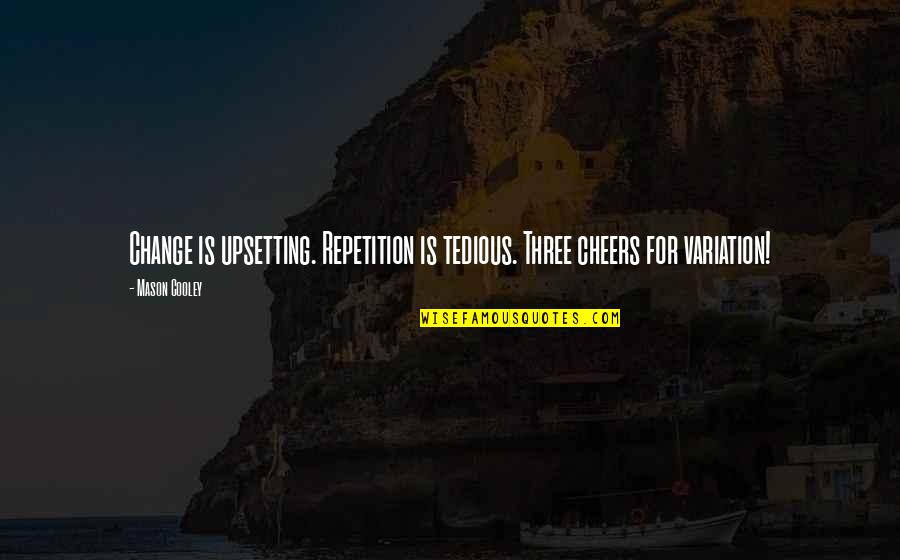 Change is upsetting. Repetition is tedious. Three cheers for variation! —
Mason Cooley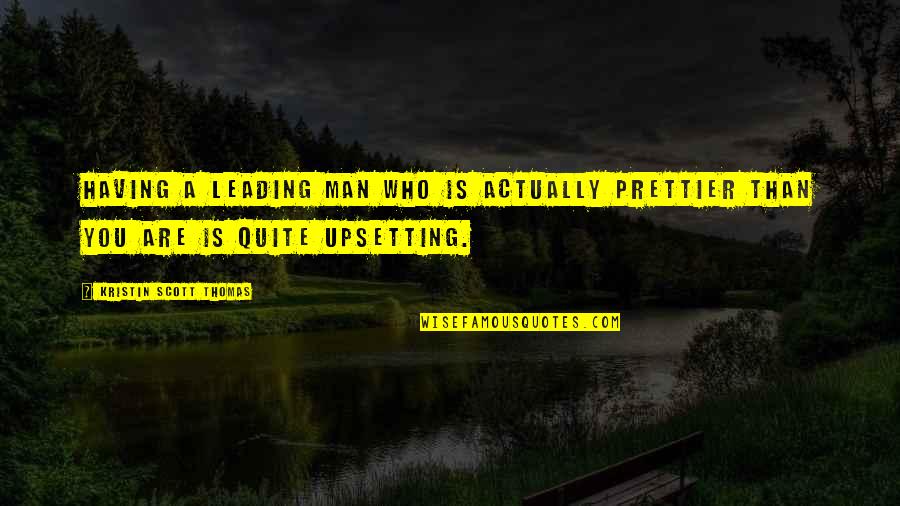 Having a leading man who is actually prettier than you are is quite upsetting. —
Kristin Scott Thomas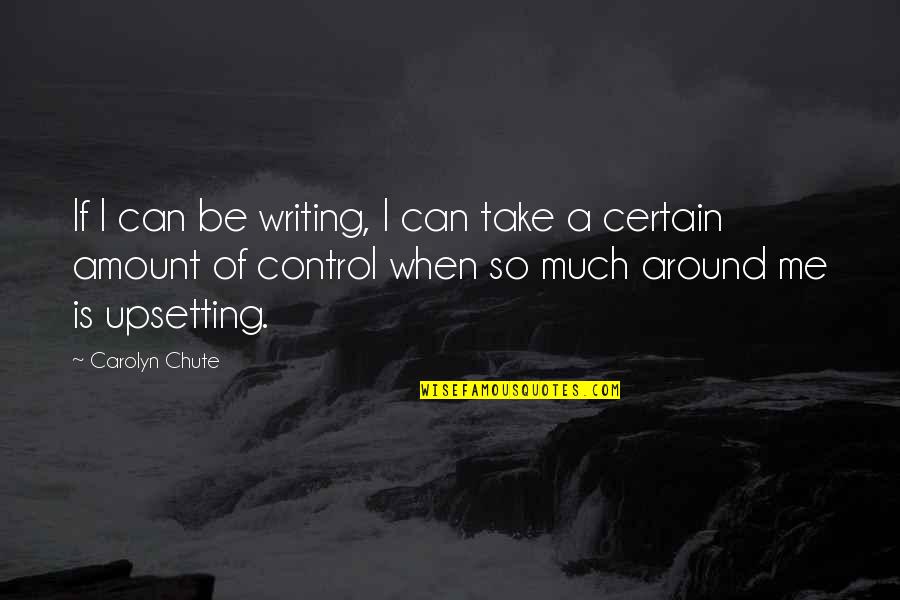 If I can be writing, I can take a certain amount of control when so much around me is upsetting. —
Carolyn Chute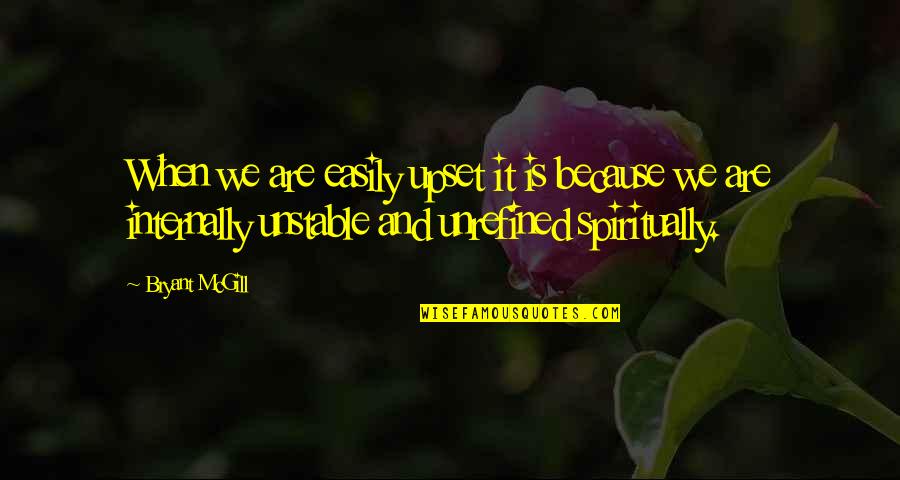 When we are easily upset it is because we are internally unstable and unrefined spiritually. —
Bryant McGill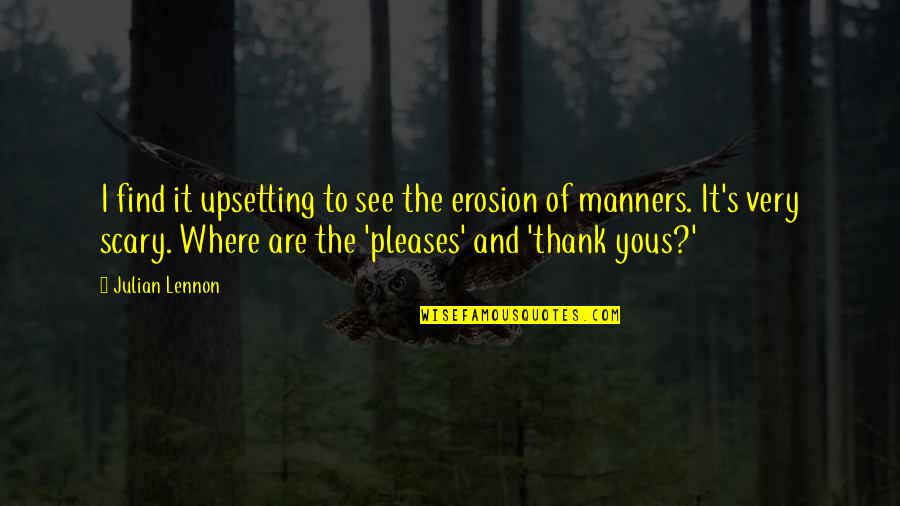 I find it upsetting to see the erosion of manners. It's very scary. Where are the 'pleases' and 'thank yous?' —
Julian Lennon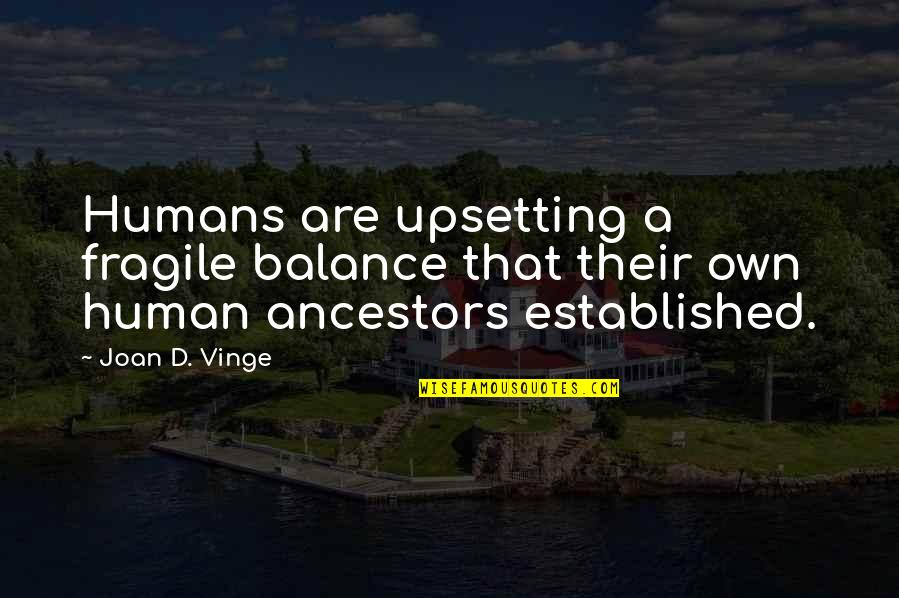 Humans are upsetting a fragile balance that their own human ancestors established. —
Joan D. Vinge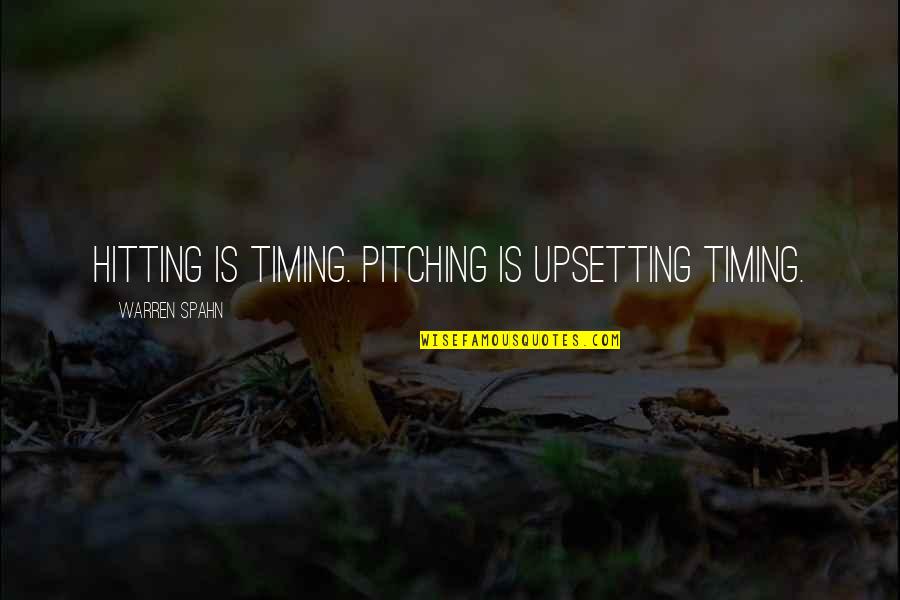 Hitting is timing. Pitching is upsetting timing. —
Warren Spahn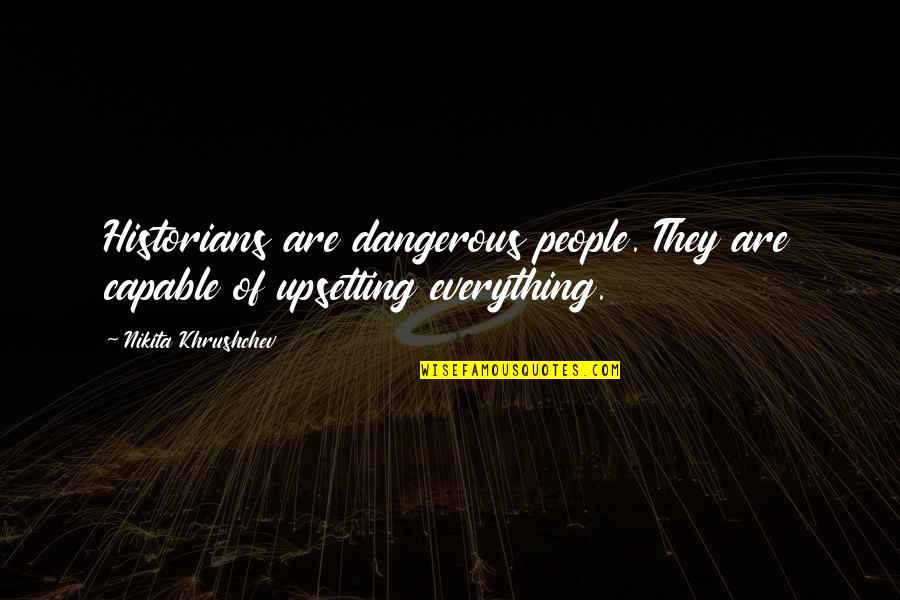 Historians are dangerous people. They are capable of upsetting everything. —
Nikita Khrushchev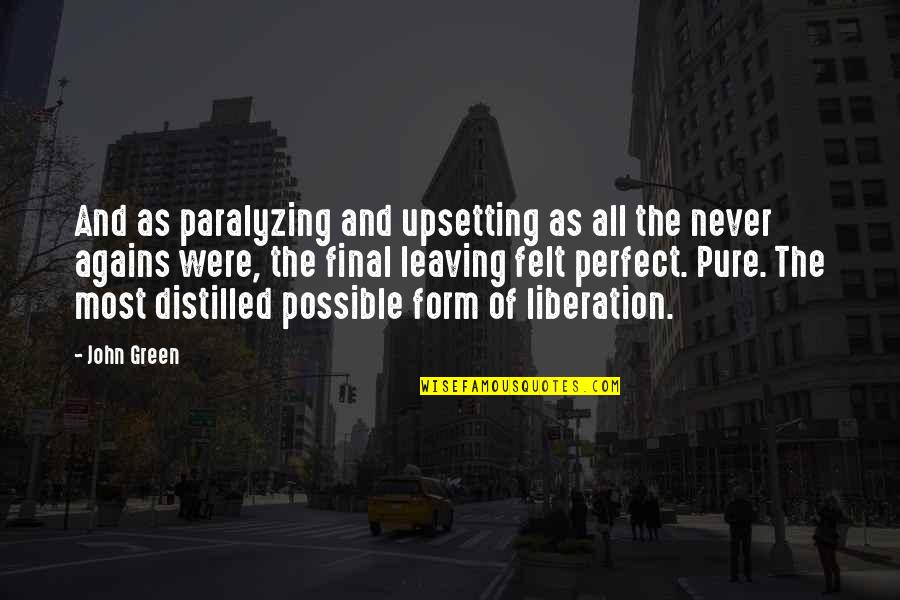 And as paralyzing and upsetting as all the never agains were, the final leaving felt perfect. Pure. The most distilled possible form of liberation. —
John Green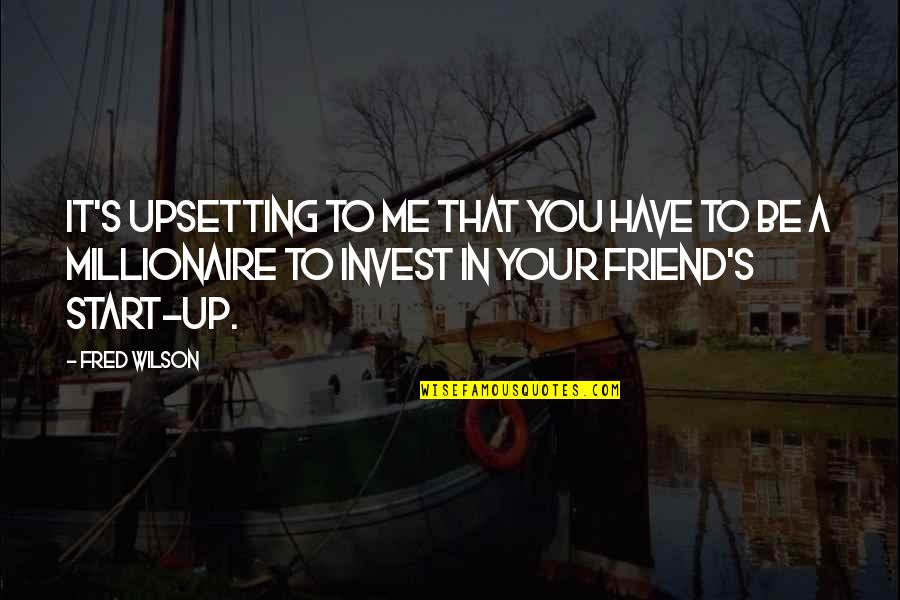 It's upsetting to me that you have to be a millionaire to invest in your friend's start-up. —
Fred Wilson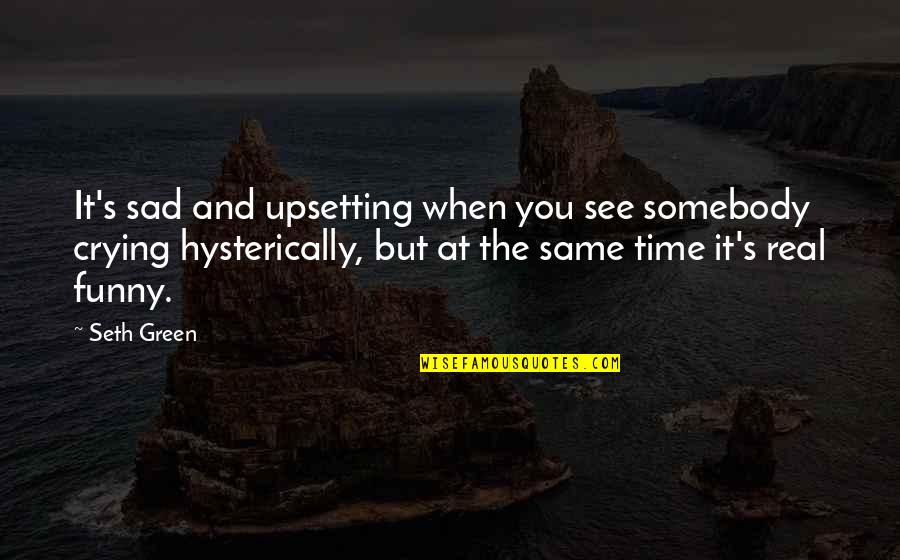 It's sad and upsetting when you see somebody crying hysterically, but at the same time it's real funny. —
Seth Green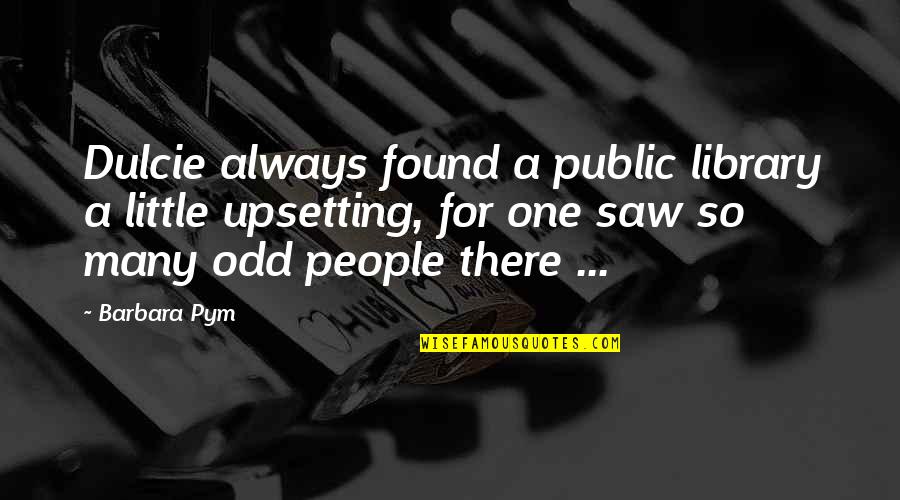 Dulcie always found a public library a little upsetting, for one saw so many odd people there ... —
Barbara Pym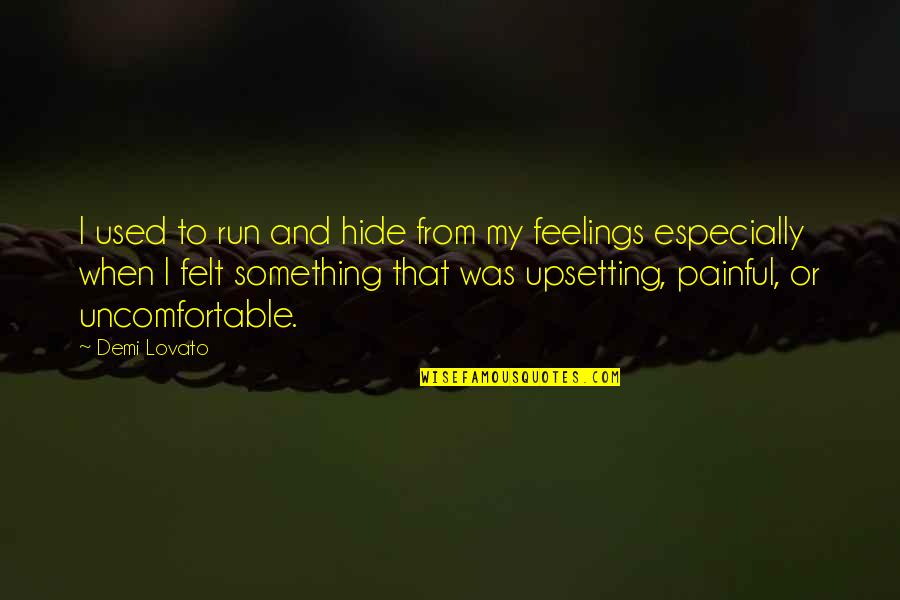 I used to run and hide from my feelings especially when I felt something that was upsetting, painful, or uncomfortable. —
Demi Lovato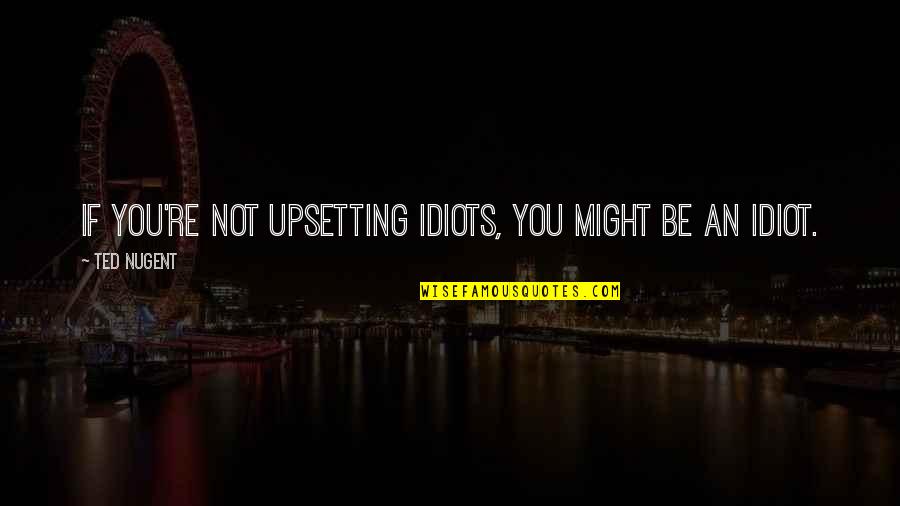 If you're not upsetting idiots, you might be an idiot. —
Ted Nugent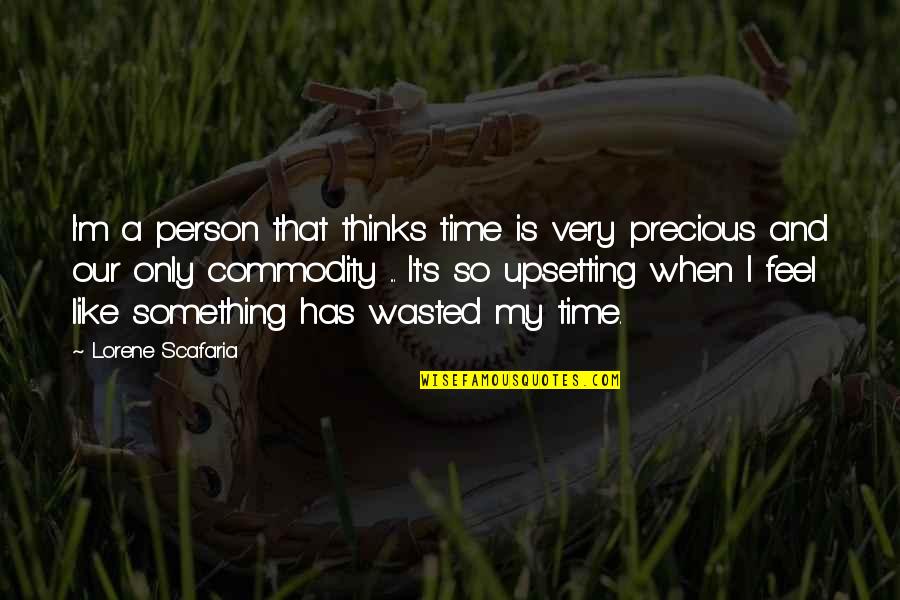 I'm a person that thinks time is very precious and our only commodity ... It's so upsetting when I feel like something has wasted my time. —
Lorene Scafaria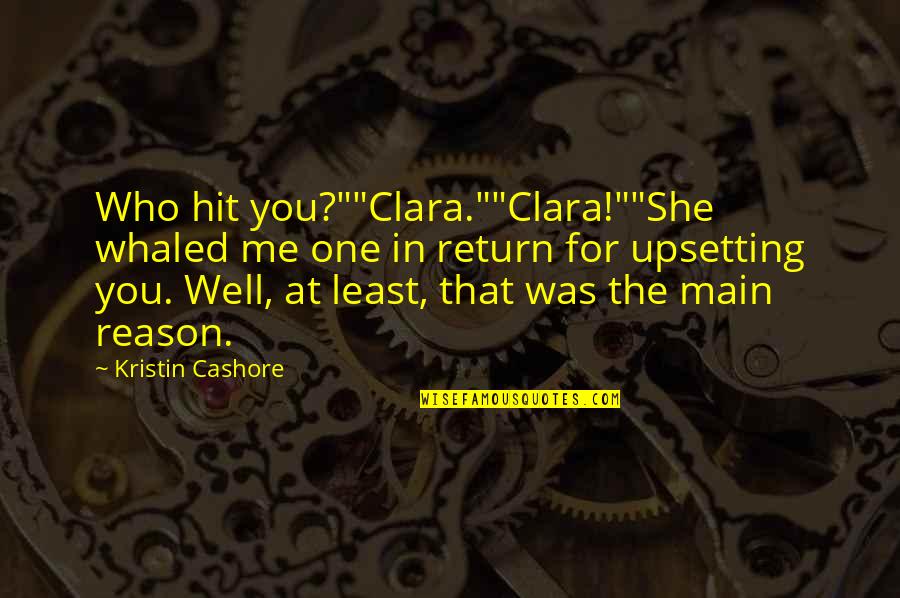 Who hit you?"
"Clara."
"Clara!"
"She whaled me one in return for upsetting you. Well, at least, that was the main reason. —
Kristin Cashore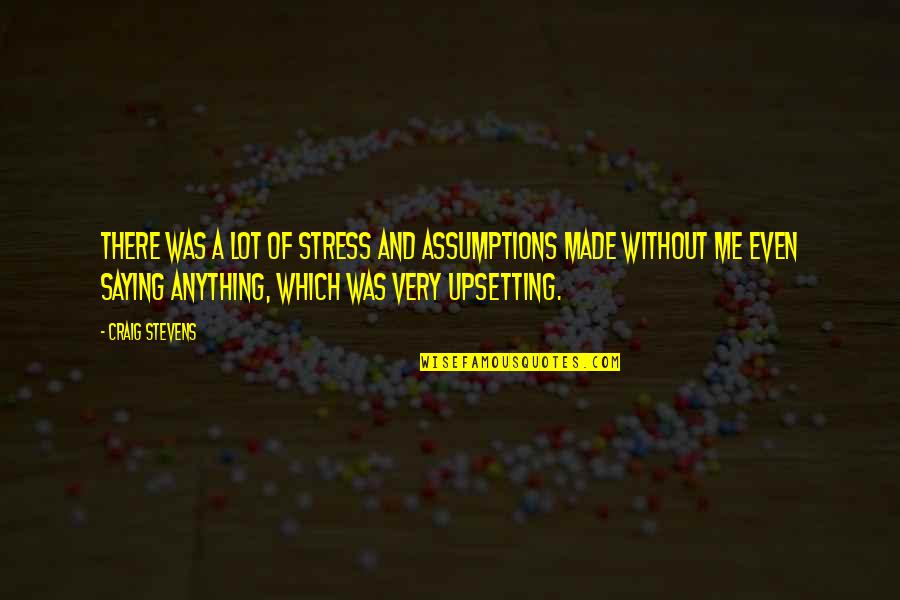 There was a lot of stress and assumptions made without me even saying anything, which was
very upsetting
. —
Craig Stevens