Versus Movie Quotes
Collection of top 38 famous quotes about Versus Movie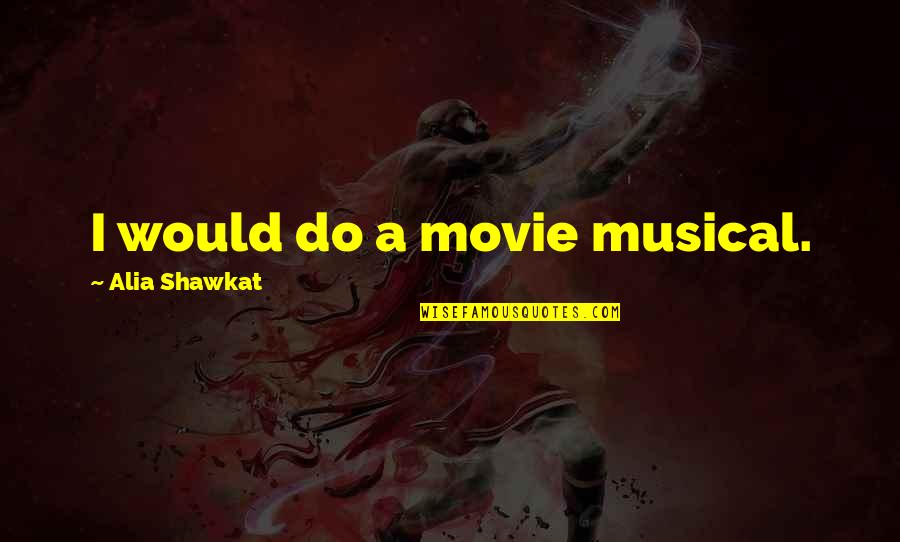 I would do a movie musical.
—
Alia Shawkat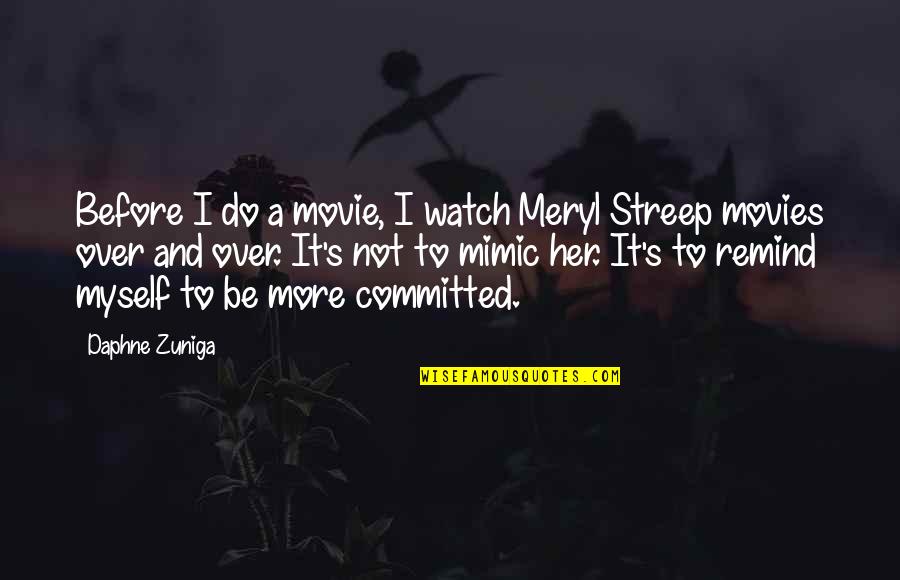 Before I do a movie, I watch Meryl Streep movies over and over. It's not to mimic her. It's to remind myself to be more committed.
—
Daphne Zuniga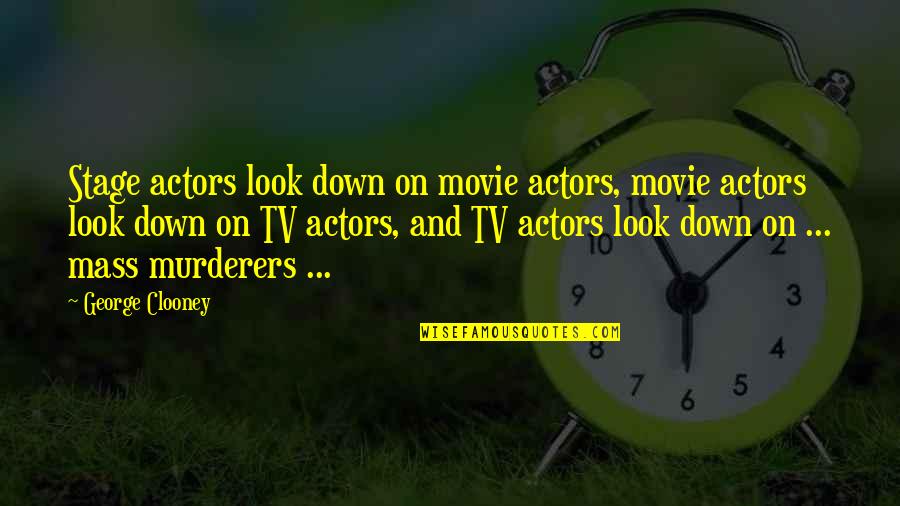 Stage actors look down on movie actors, movie actors look down on TV actors, and TV actors look down on ... mass murderers ...
—
George Clooney
The first movie I did was 'Dan in Real Life,' which was directed by Peter Hedges, the same director who did 'The Odd Life of Timothy Green.'
—
CJ Adams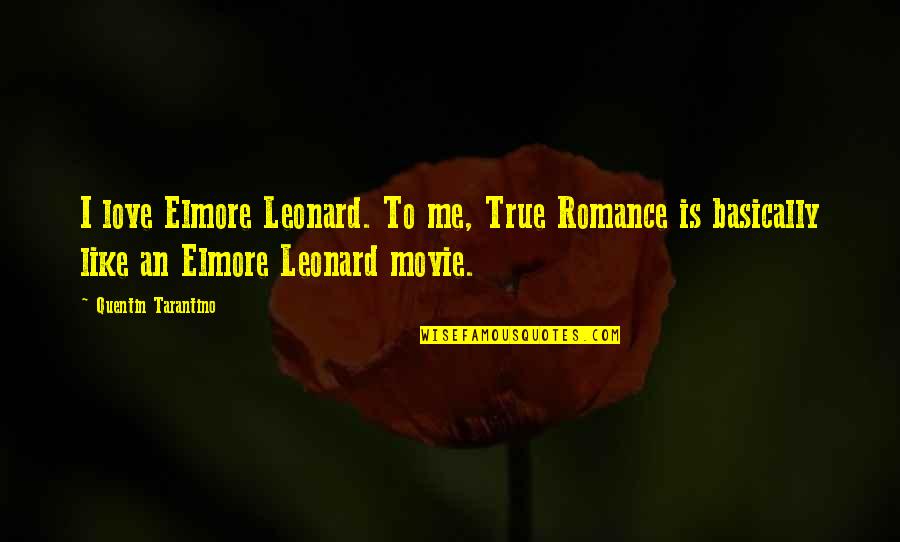 I love Elmore Leonard. To me, True Romance is basically like an Elmore Leonard movie.
—
Quentin Tarantino
I don't have a least favorite [movie] or favorite anything except love versus non-love. Love's my favorite, non-love's my least favorite.
—
Giuseppe Andrews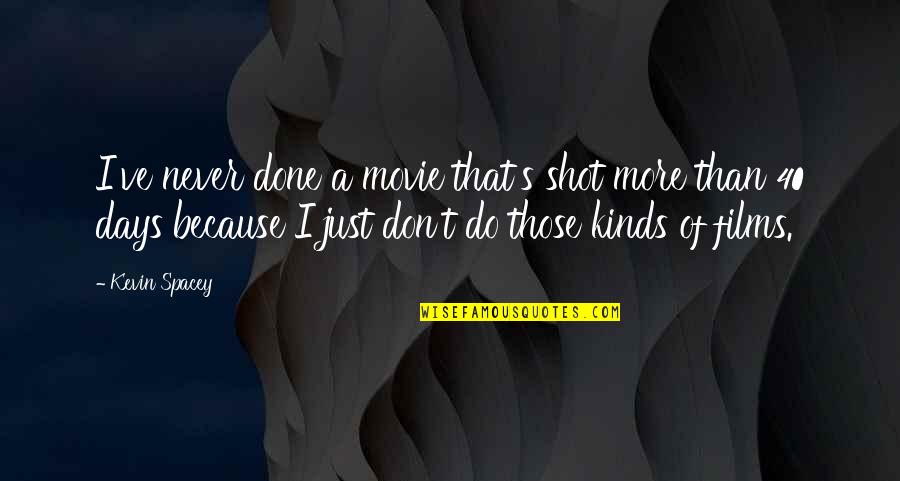 I've never done a movie that's shot more than 40 days because I just don't do those kinds of films.
—
Kevin Spacey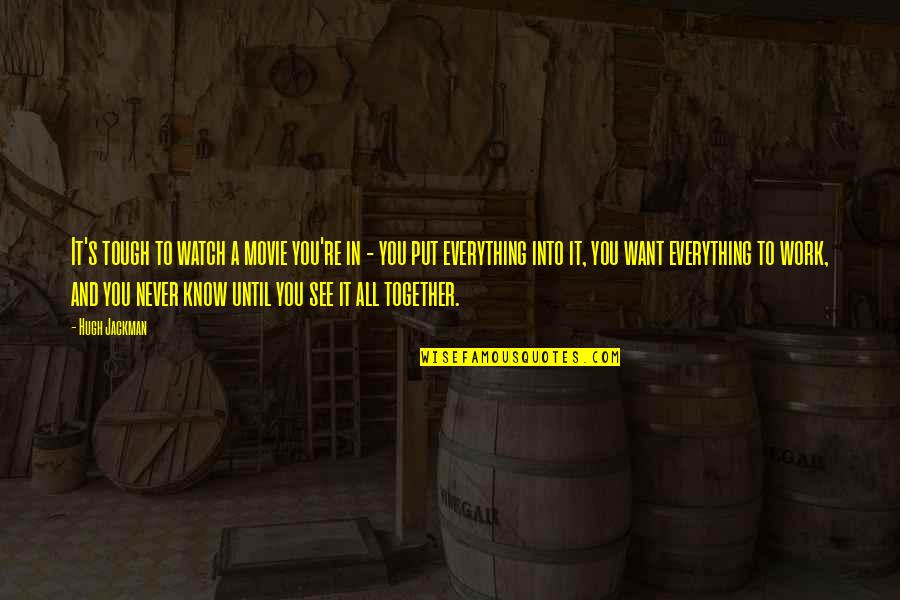 It's tough to watch a movie you're in - you put everything into it, you want everything to work, and you never know until you see it all together.
—
Hugh Jackman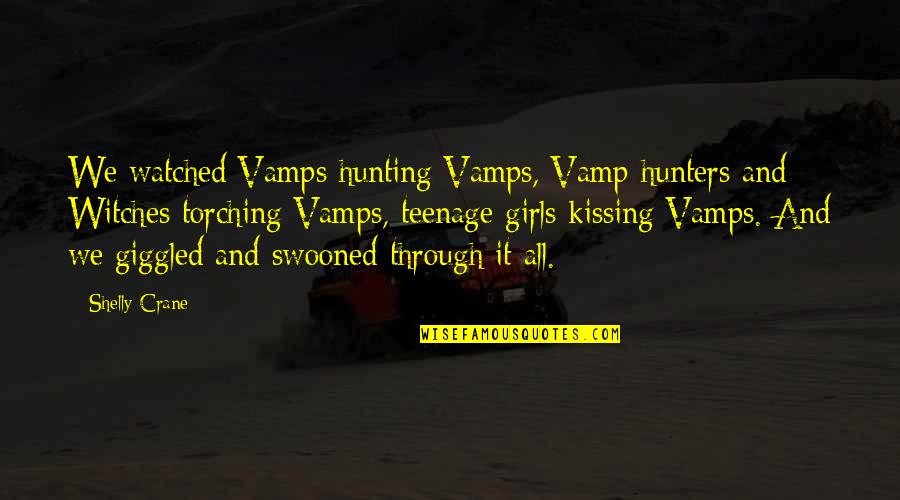 We watched Vamps hunting Vamps, Vamp hunters and Witches torching Vamps, teenage girls kissing Vamps. And we giggled and swooned through it all.
—
Shelly Crane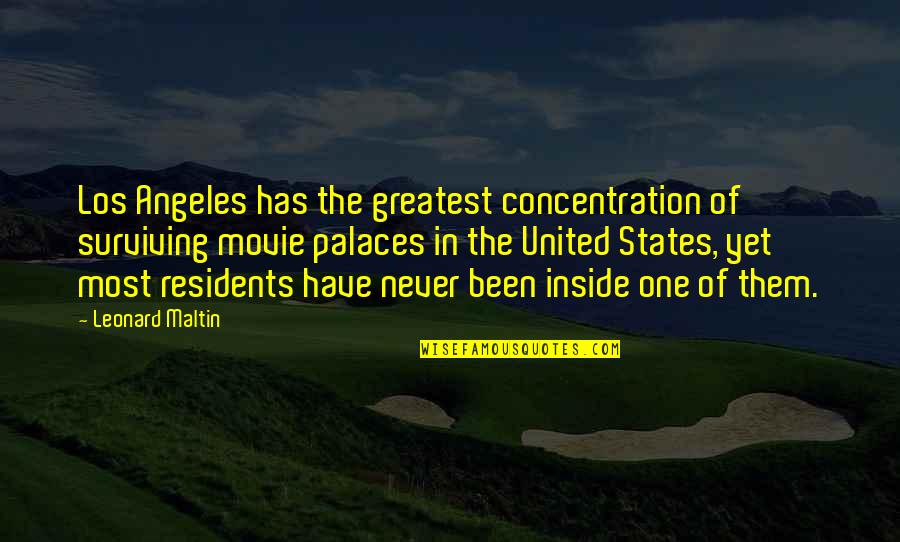 Los Angeles has the greatest concentration of surviving movie palaces in the United States, yet most residents have never been inside one of them.
—
Leonard Maltin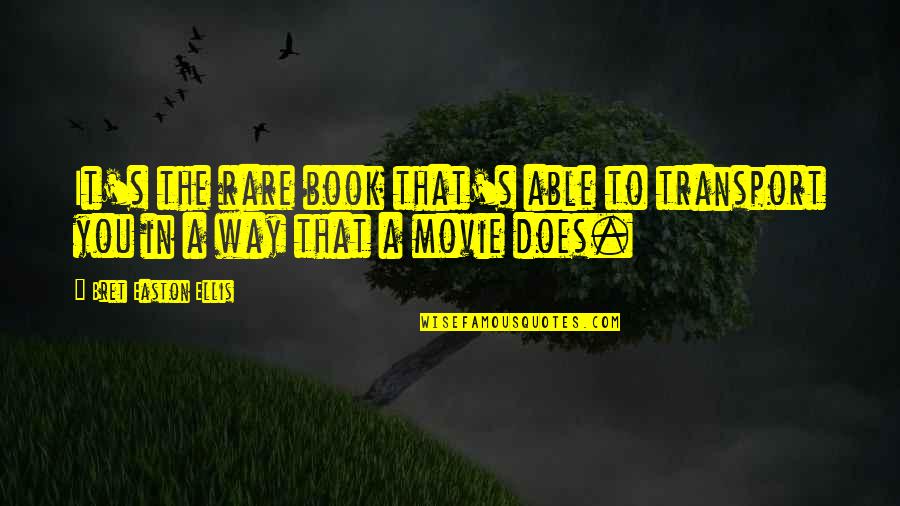 It's the rare book that's able to transport you in a way that a movie does. —
Bret Easton Ellis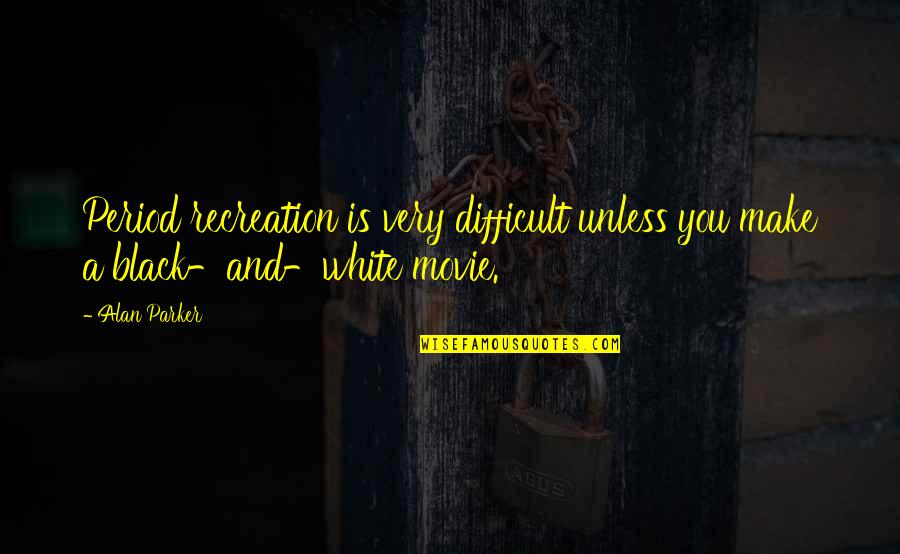 Period recreation is very difficult unless you make a black-and-white movie. —
Alan Parker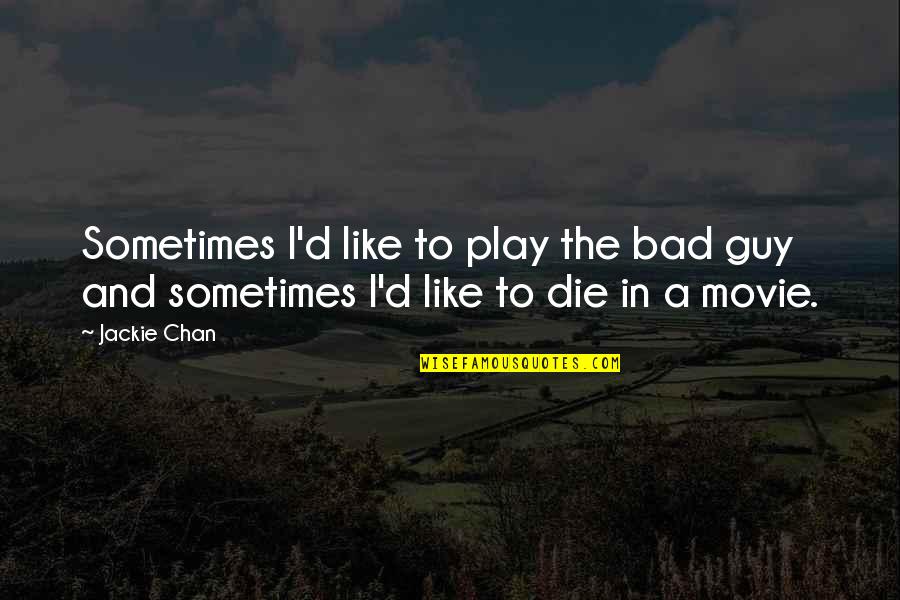 Sometimes I'd like to play the bad guy and sometimes I'd like to die in a movie. —
Jackie Chan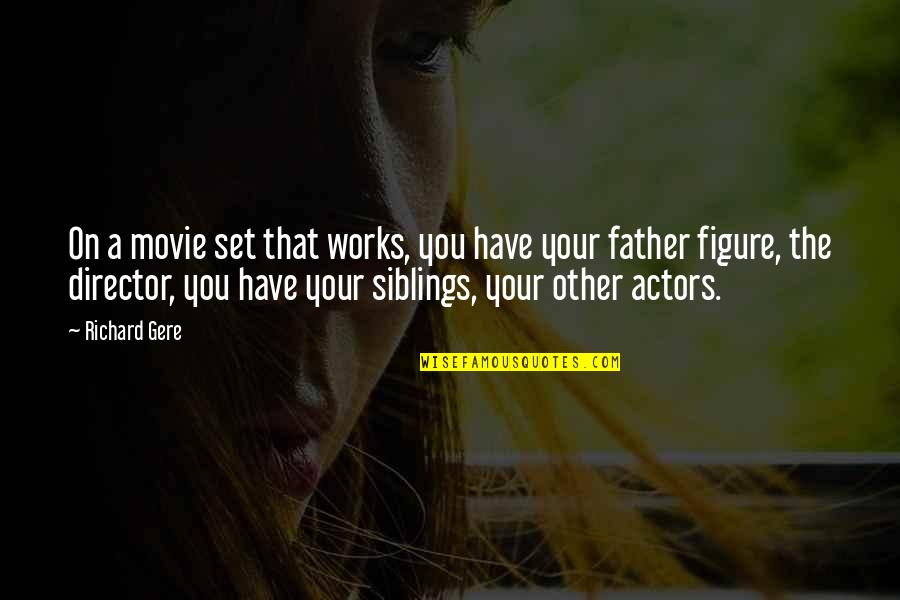 On a movie set that works, you have your father figure, the director, you have your siblings, your other actors. —
Richard Gere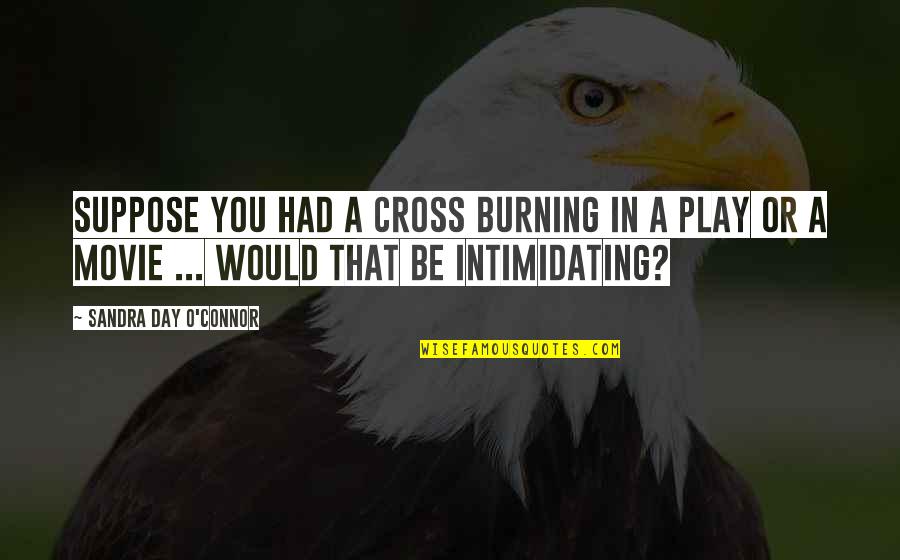 Suppose you had a cross burning in a play or a movie ... Would that be intimidating? —
Sandra Day O'Connor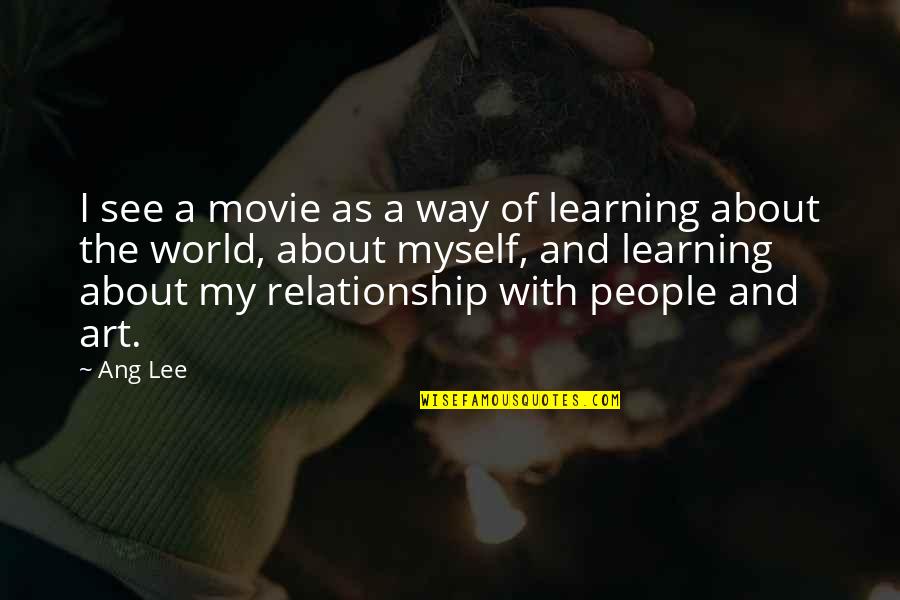 I see a movie as a way of learning about the world, about myself, and learning about my relationship with people and art. —
Ang Lee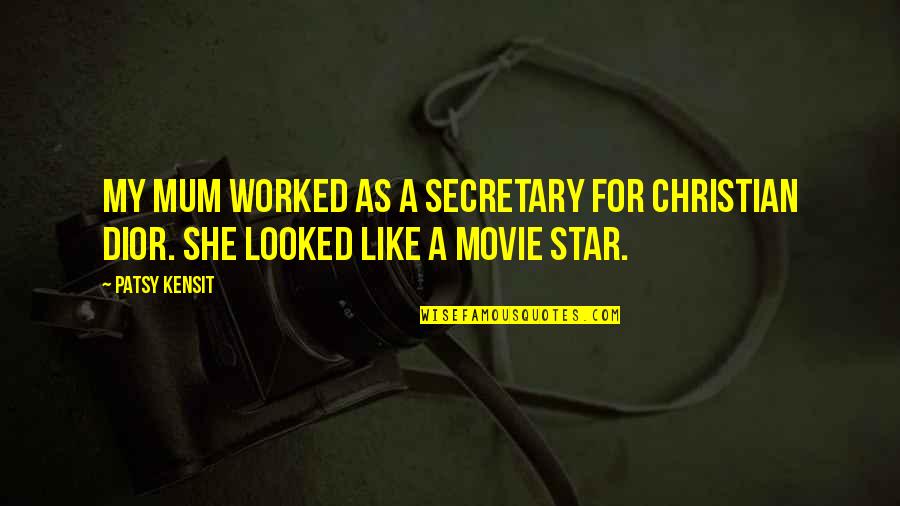 My mum worked as a secretary for Christian Dior. She looked like a movie star. —
Patsy Kensit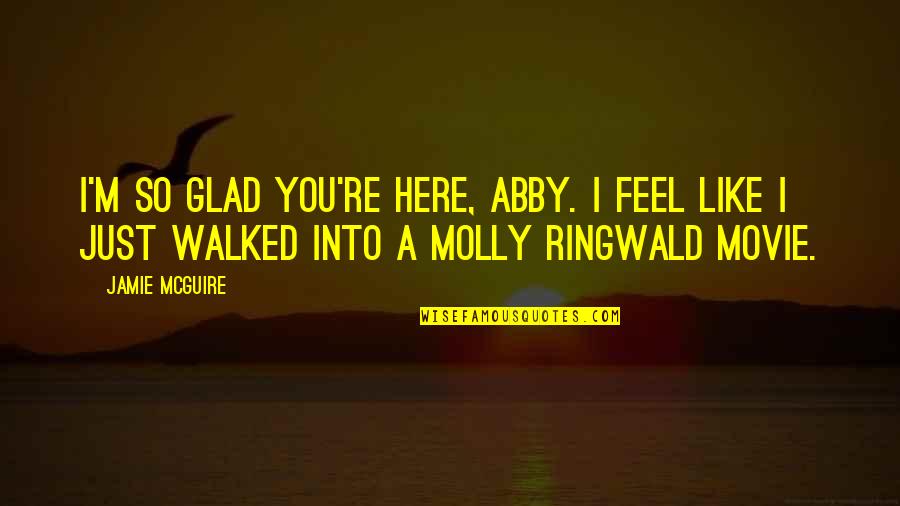 I'm so glad you're here, Abby. I feel like I just walked into a Molly Ringwald movie. —
Jamie McGuire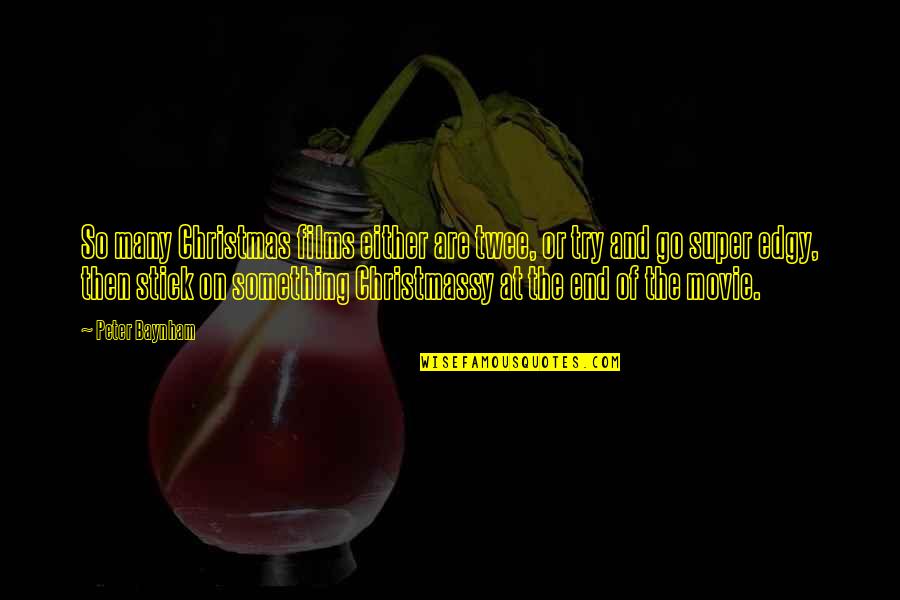 So many Christmas films either are twee, or try and go super edgy, then stick on something Christmassy at the end of the movie. —
Peter Baynham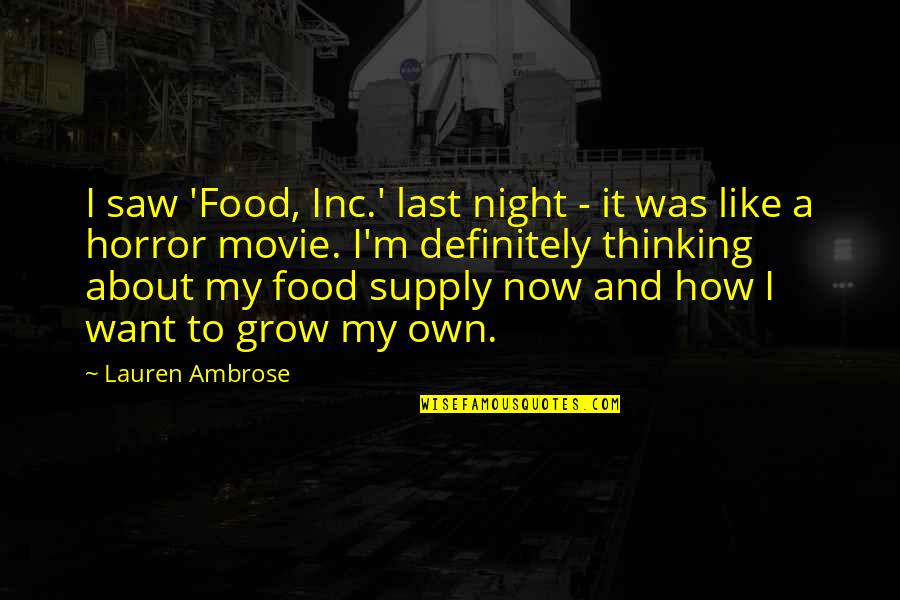 I saw 'Food, Inc.' last night - it was like a horror movie. I'm definitely thinking about my food supply now and how I want to grow my own. —
Lauren Ambrose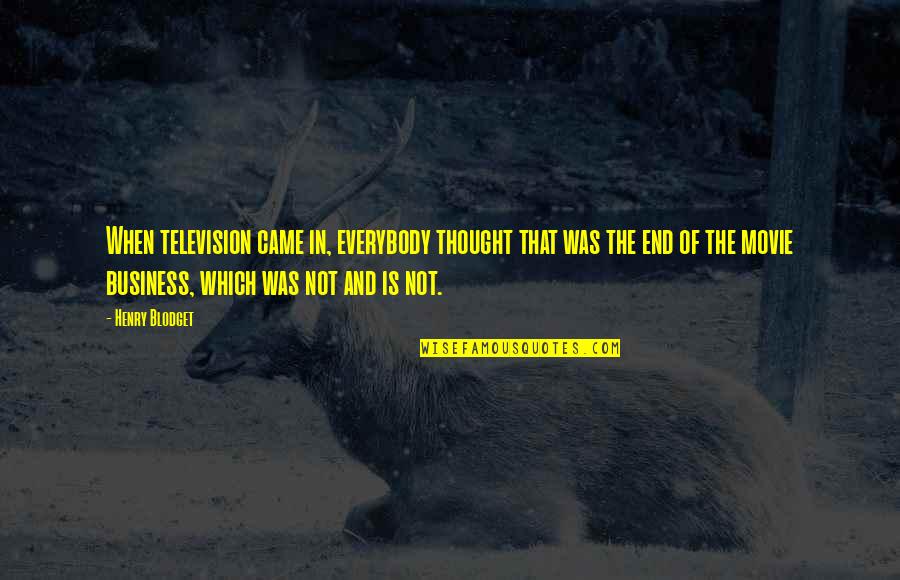 When television came in, everybody thought that was the end of the movie business, which was not and is not. —
Henry Blodget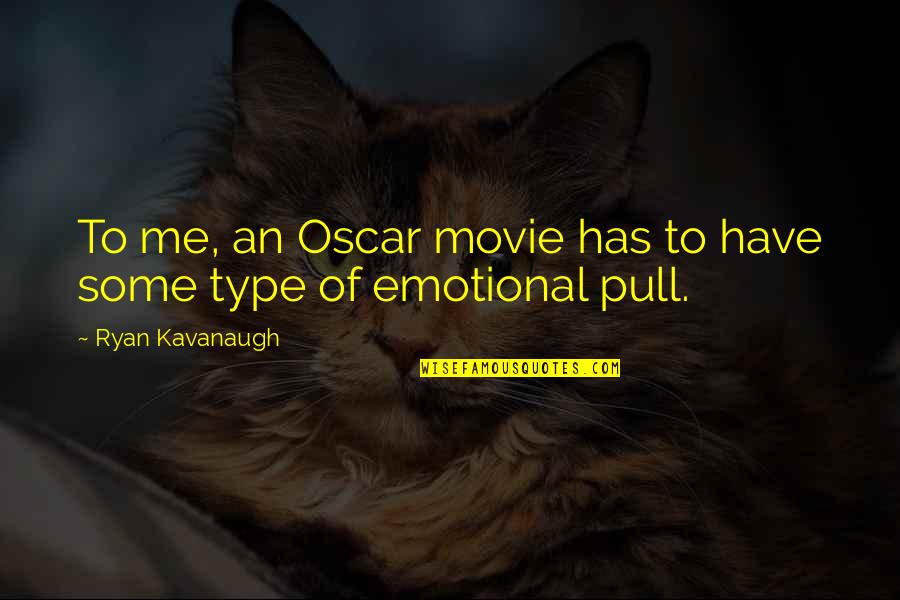 To me, an Oscar movie has to have some type of emotional pull. —
Ryan Kavanaugh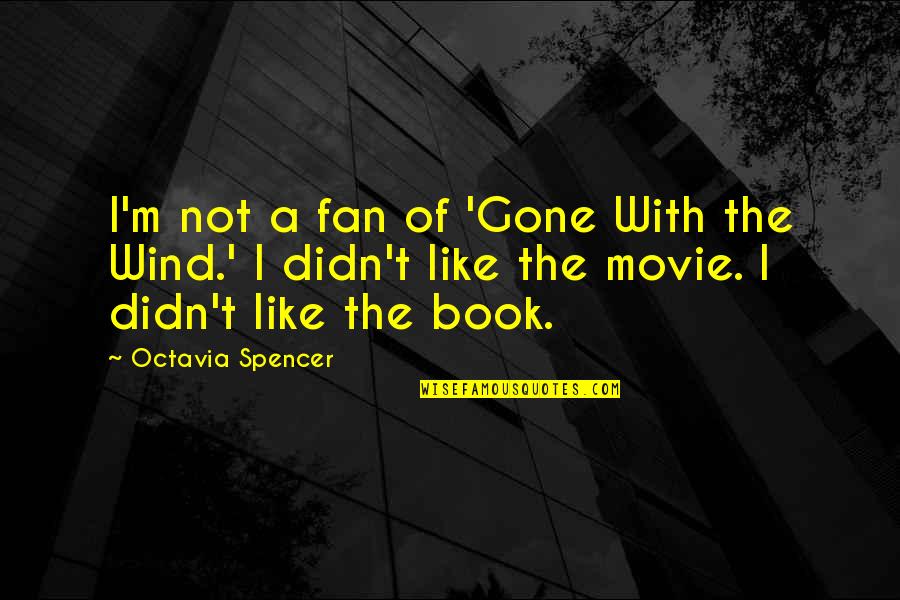 I'm not a fan of 'Gone With the Wind.' I didn't like the movie. I didn't like the book. —
Octavia Spencer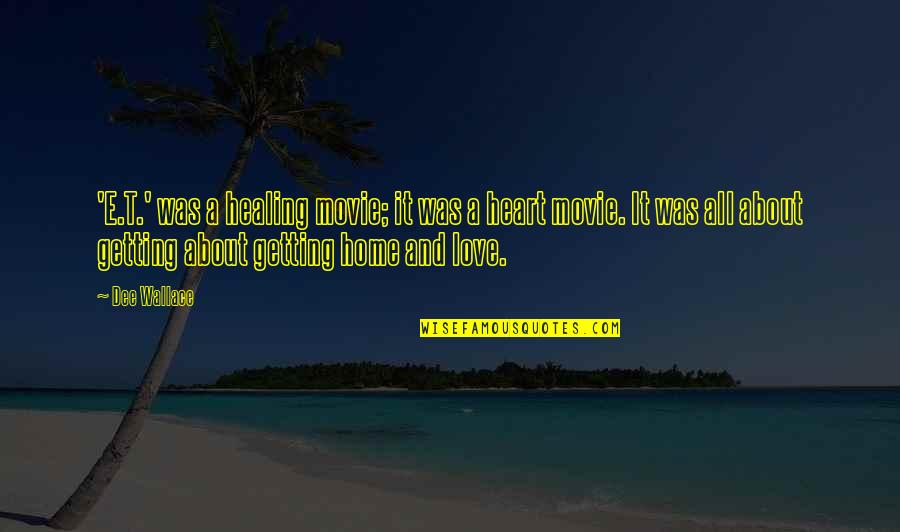 'E.T.' was a healing movie; it was a heart movie. It was all about getting about getting home and love. —
Dee Wallace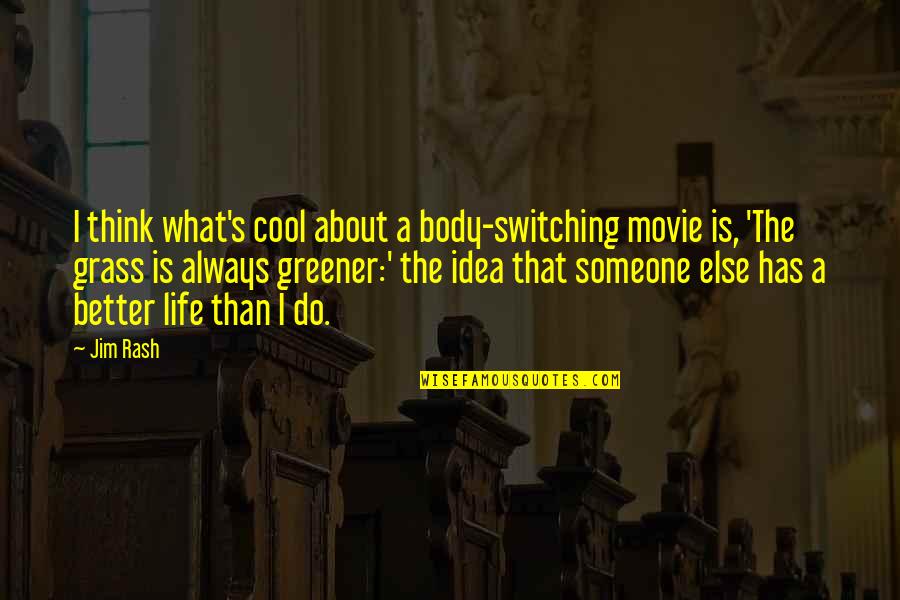 I think what's cool about a body-switching movie is, 'The grass is always greener:' the idea that someone else has a better life than I do. —
Jim Rash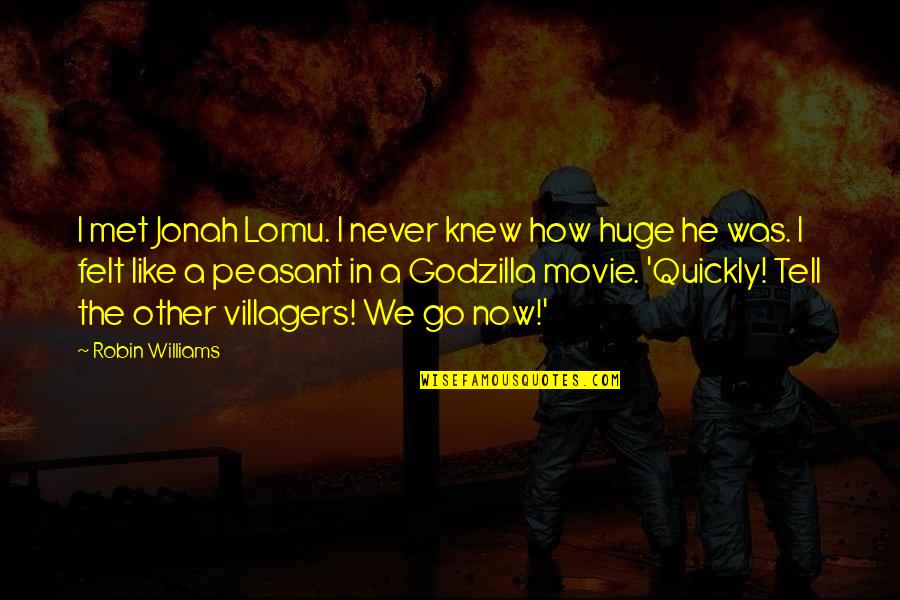 I met Jonah Lomu. I never knew how huge he was. I felt like a peasant in a Godzilla movie. 'Quickly! Tell the other villagers! We go now!' —
Robin Williams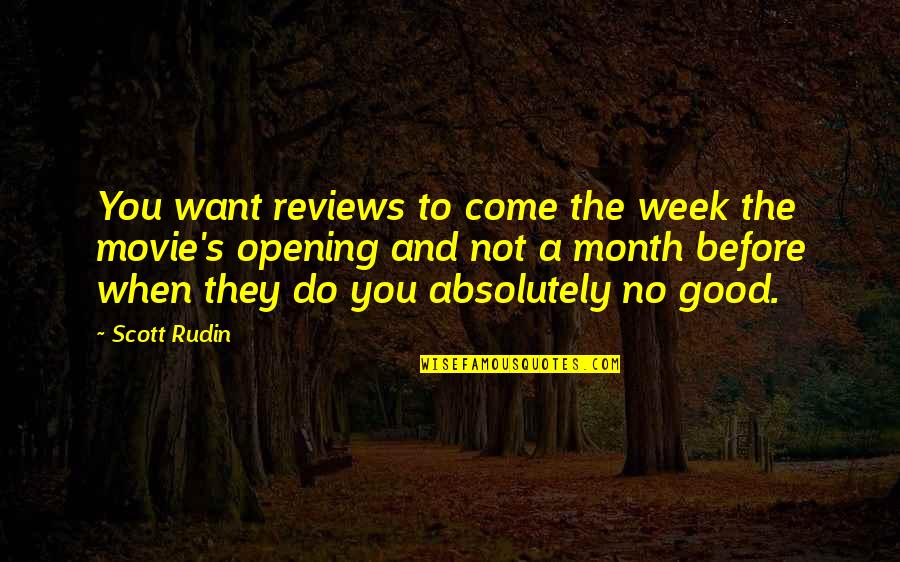 You want reviews to come the week the movie's opening and not a month before when they do you absolutely no good. —
Scott Rudin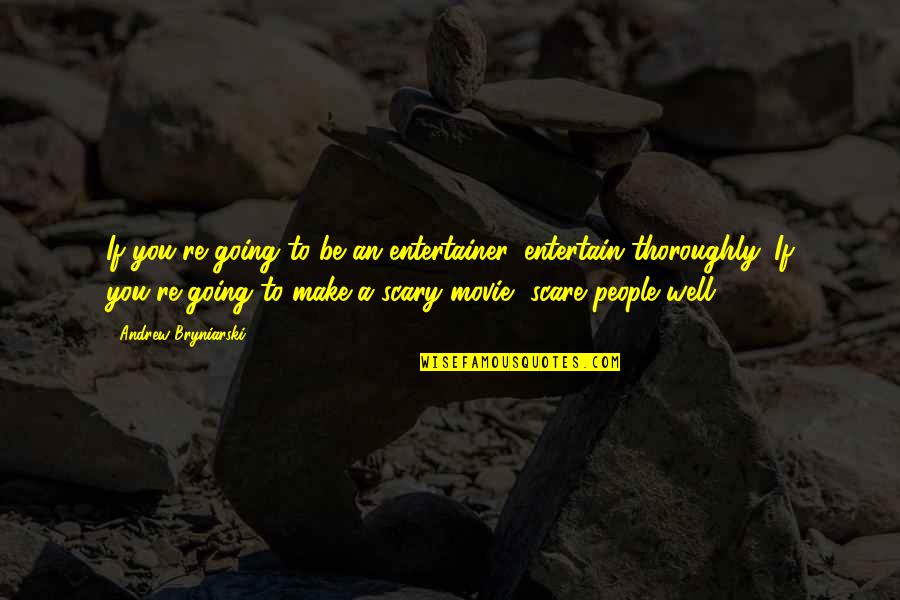 If you're going to be an entertainer, entertain thoroughly. If you're going to make a scary movie, scare people well. —
Andrew Bryniarski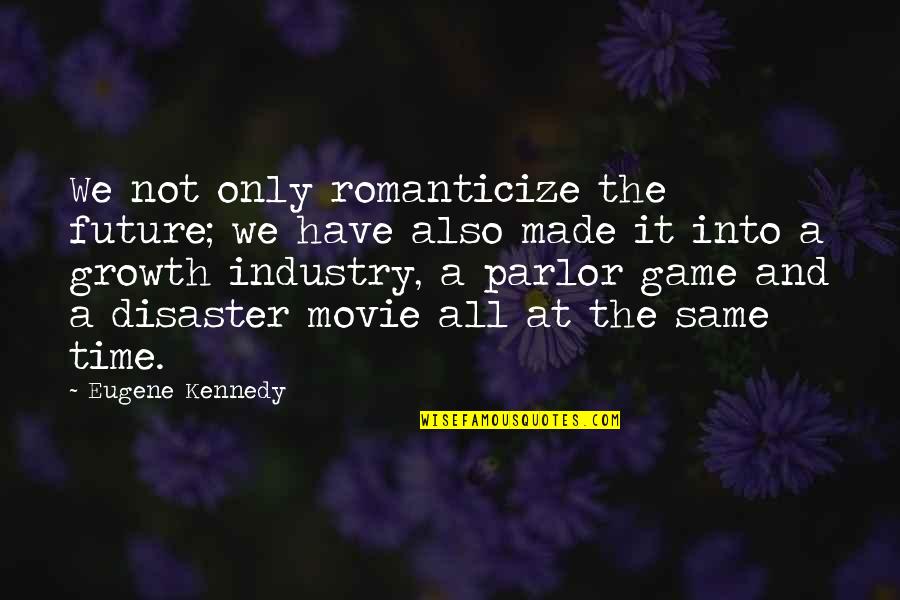 We not only romanticize the future; we have also made it into a growth industry, a parlor game and a disaster movie all at the same time. —
Eugene Kennedy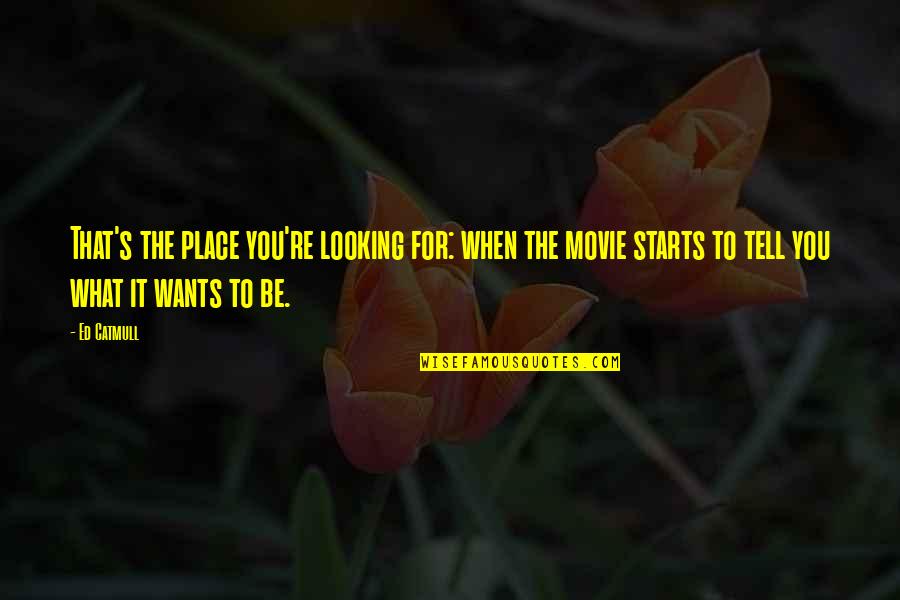 That's the place you're looking for: when the movie starts to tell you what it wants to be. —
Ed Catmull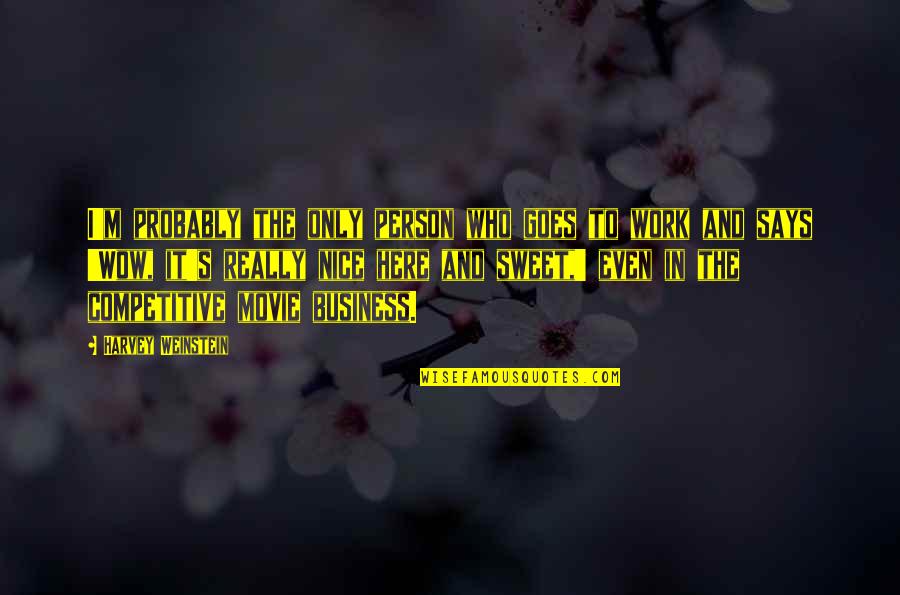 I'm probably the only person who goes to work and says 'Wow, it's really nice here and sweet,' even in the competitive movie business. —
Harvey Weinstein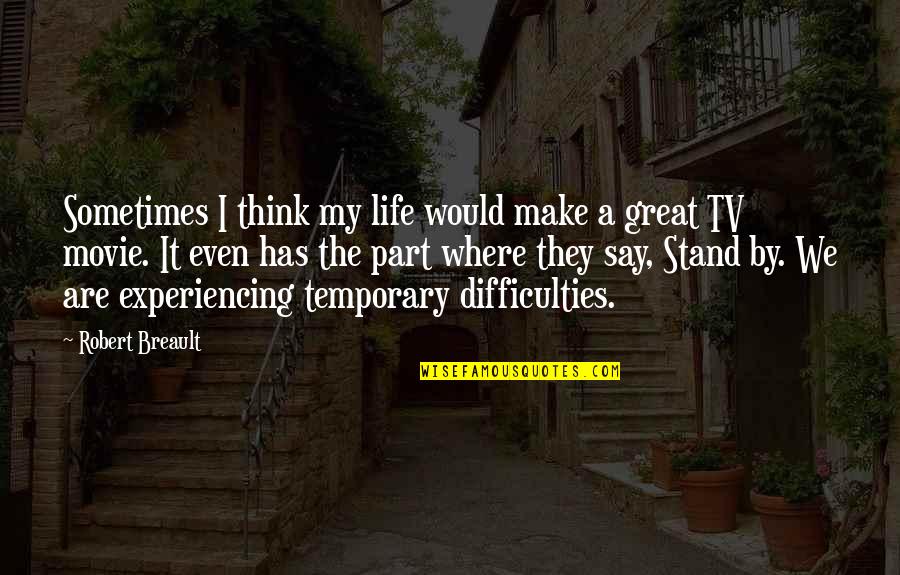 Sometimes I think my life would make a great TV movie. It even has the part where they say, Stand by. We are experiencing temporary difficulties. —
Robert Breault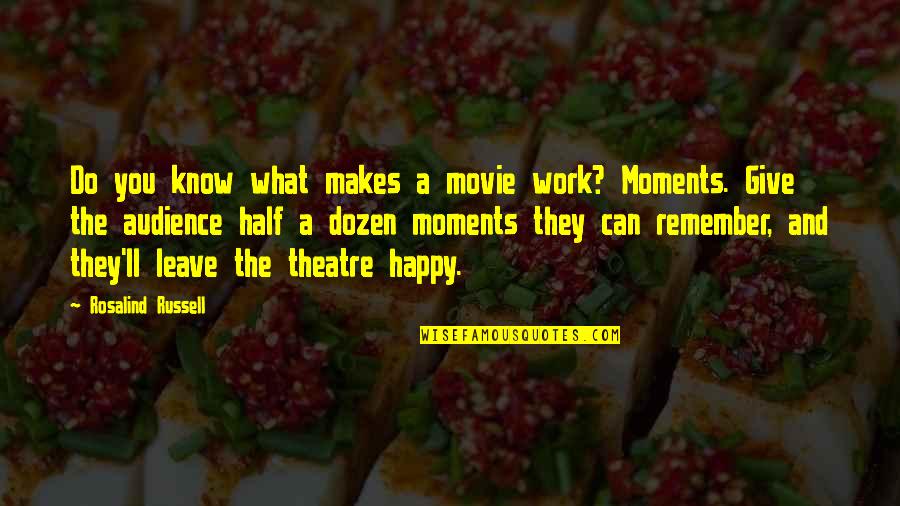 Do you know what makes a movie work? Moments. Give the audience half a dozen moments they can remember, and they'll leave the theatre happy. —
Rosalind Russell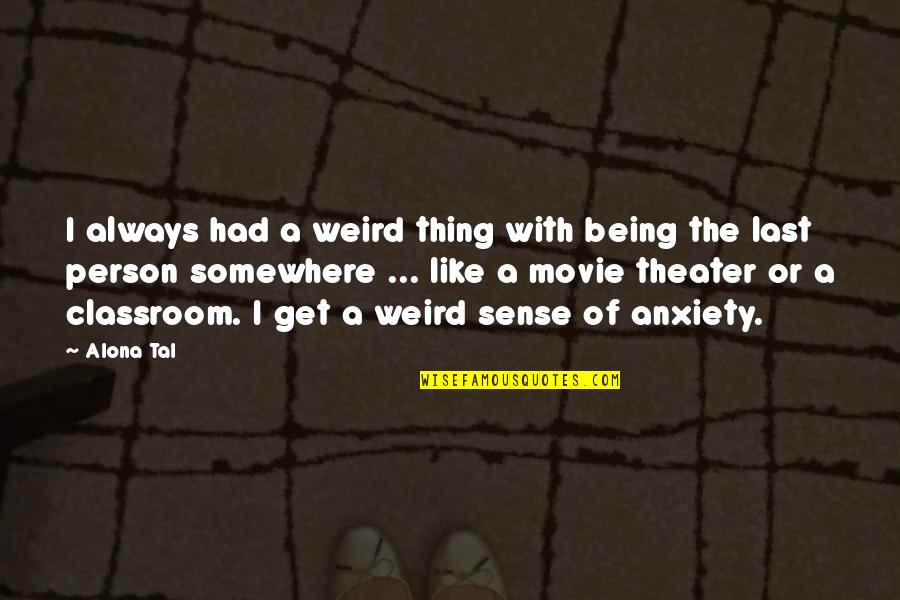 I always had a weird thing with being the last person somewhere ... like a movie theater or a classroom. I get a weird sense of anxiety. —
Alona Tal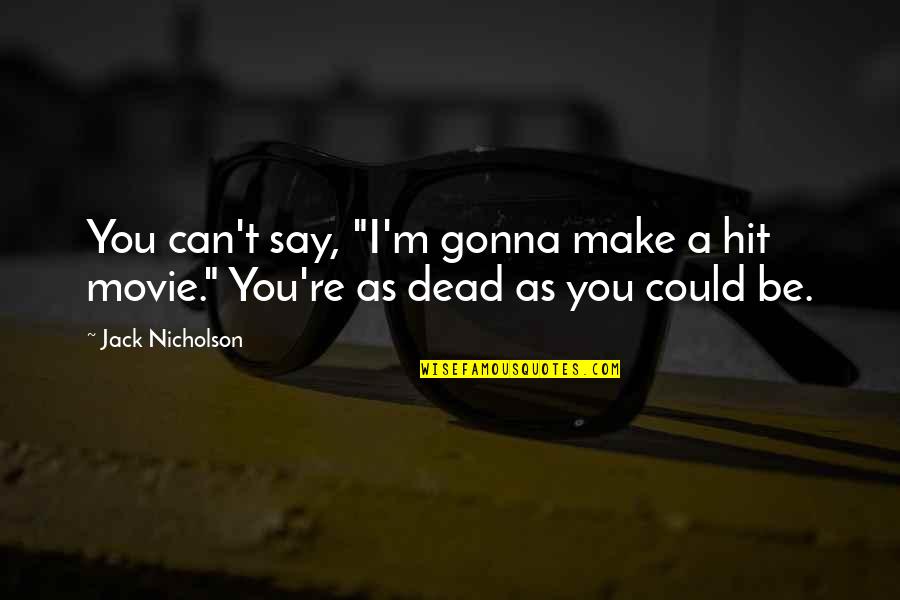 You can't say, "I'm gonna make a hit movie." You're as dead as you could be. —
Jack Nicholson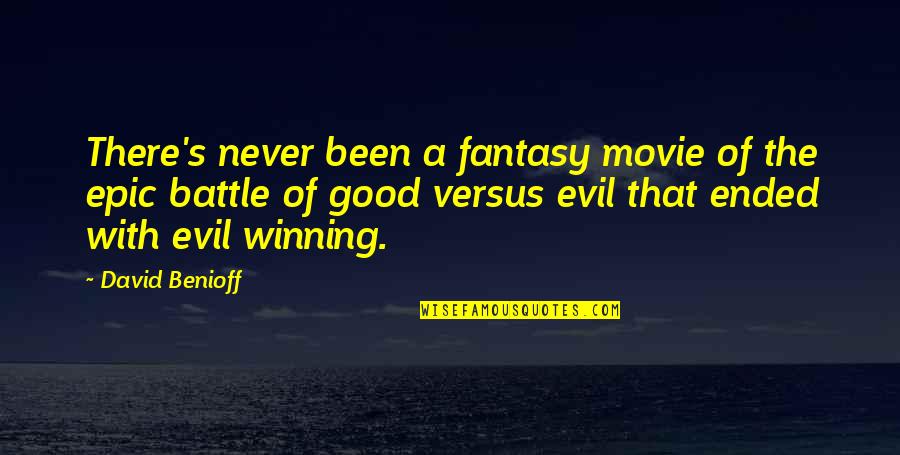 There's never been a fantasy movie of the epic battle of good versus evil that ended with evil winning. —
David Benioff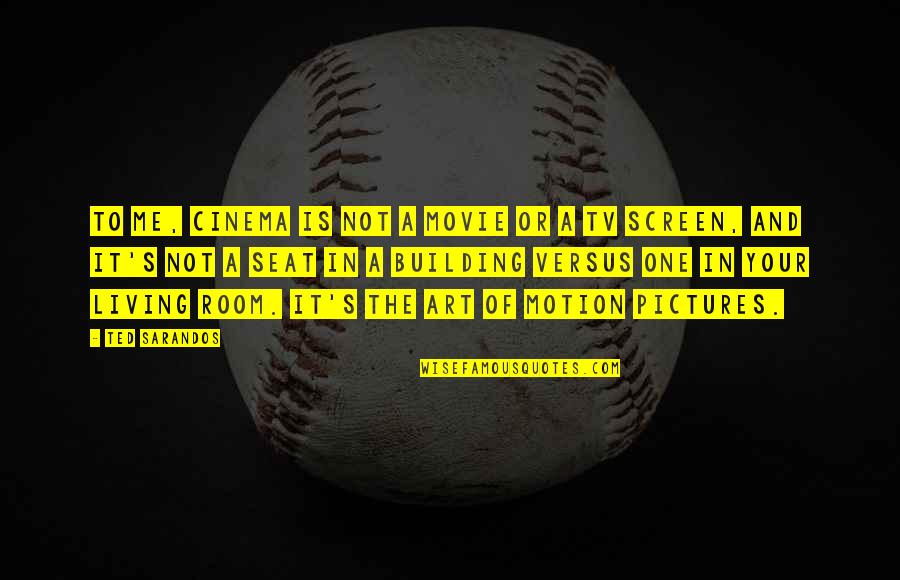 To me, cinema is not a movie or a TV screen, and it's not a seat in a building versus one in your living room. It's the art of motion pictures. —
Ted Sarandos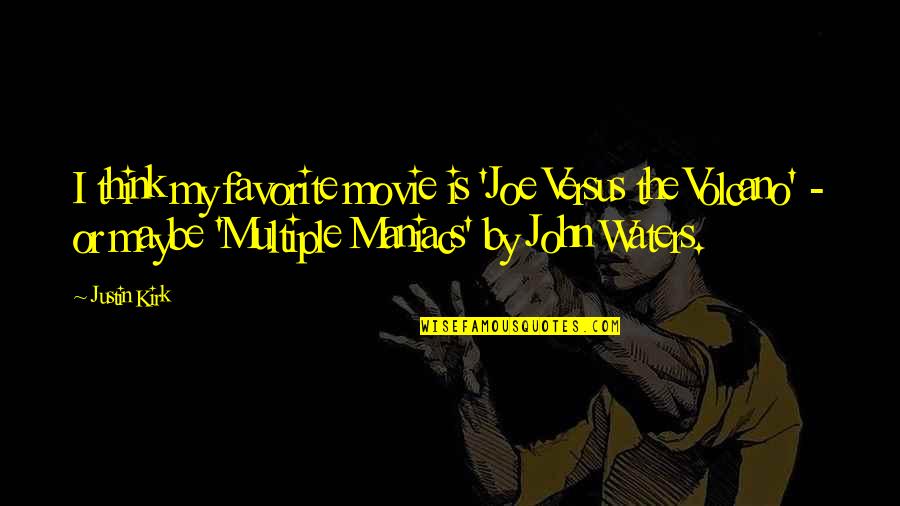 I think my favorite movie is 'Joe Versus the Volcano' - or maybe 'Multiple Maniacs' by John Waters. —
Justin Kirk