Tough Guys Quotes
Collection of top 27 famous quotes about Tough Guys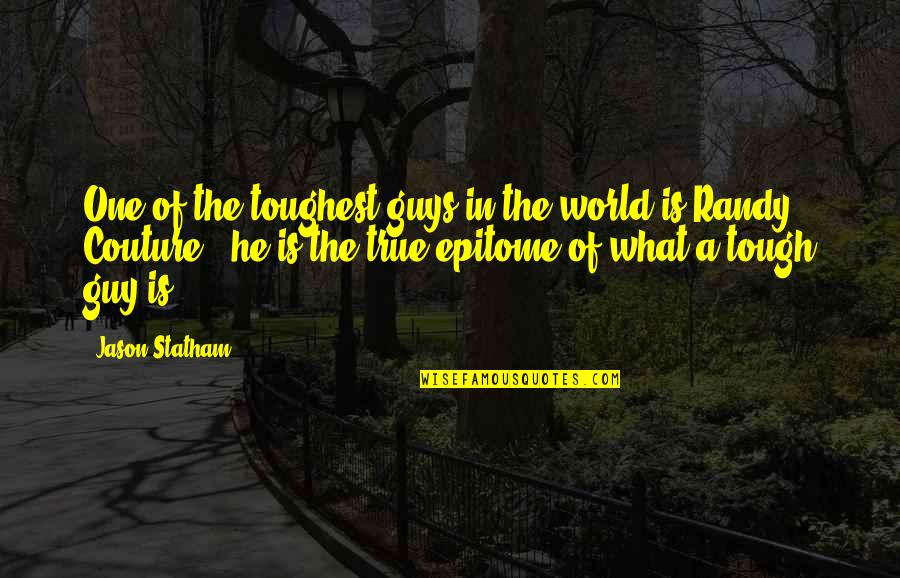 One of the toughest guys in the world is Randy Couture - he is the true epitome of what a tough guy is.
—
Jason Statham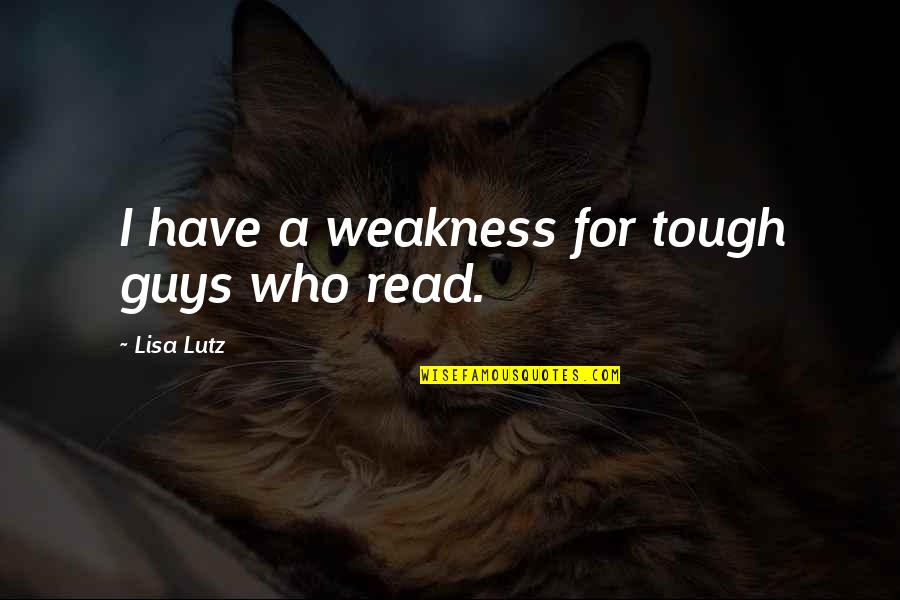 I have a weakness for tough guys who read.
—
Lisa Lutz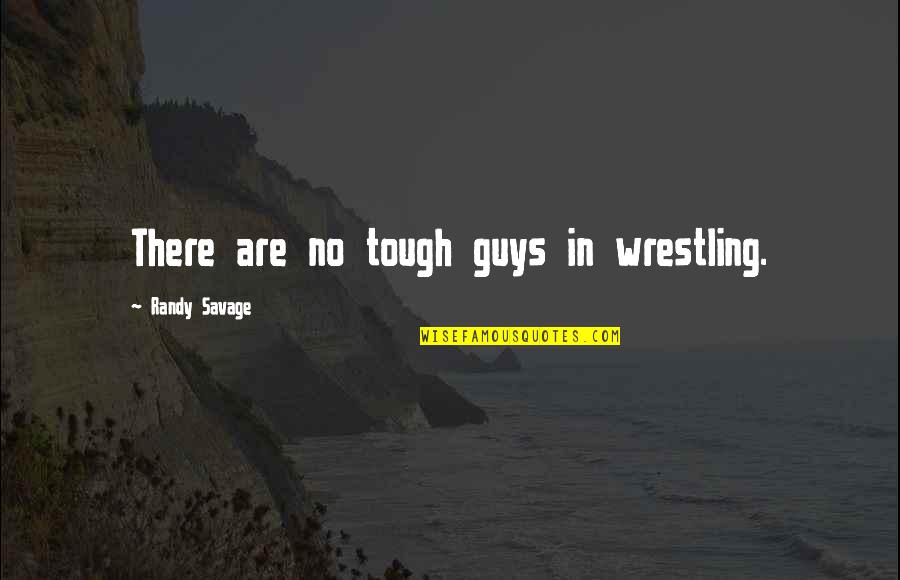 There are no tough guys in wrestling.
—
Randy Savage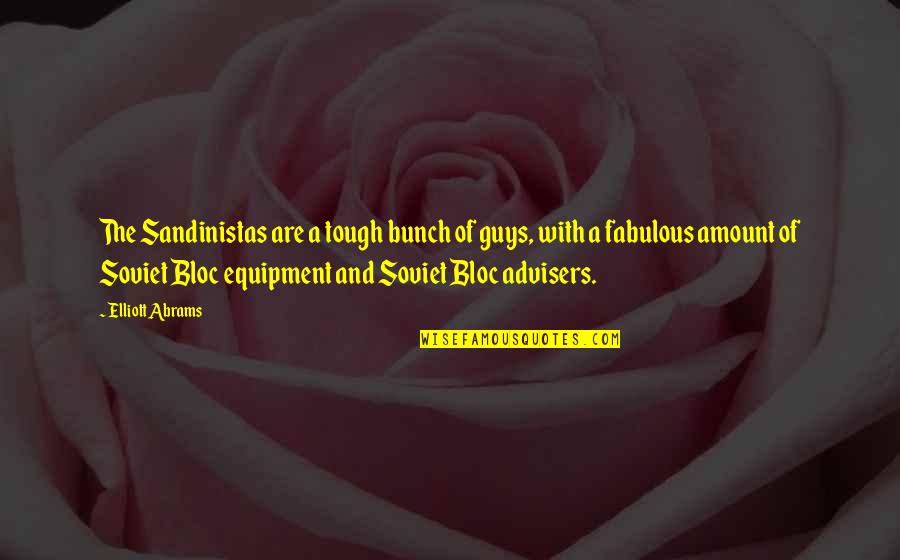 The Sandinistas are a tough bunch of guys, with a fabulous amount of Soviet Bloc equipment and Soviet Bloc advisers.
—
Elliott Abrams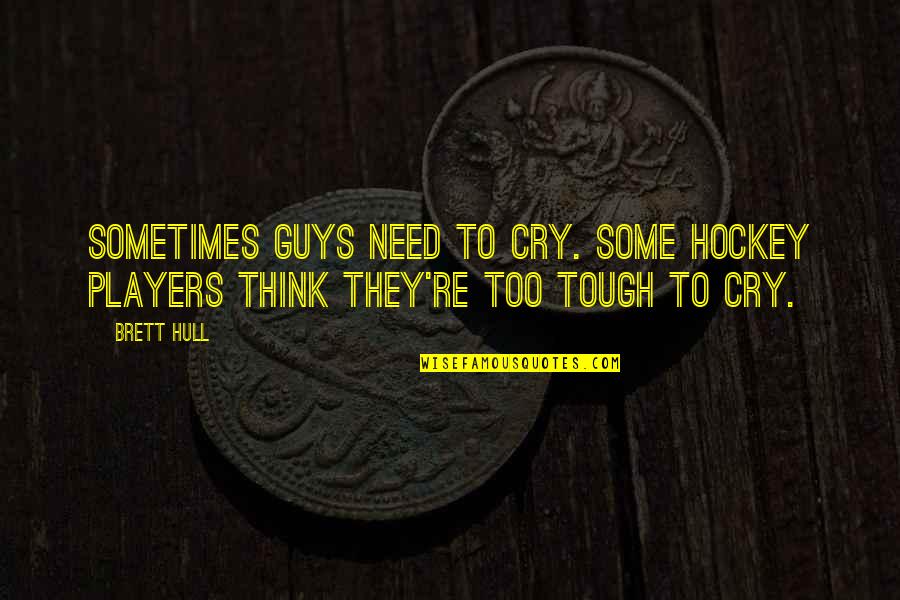 Sometimes guys need to cry. Some hockey players think they're too tough to cry. —
Brett Hull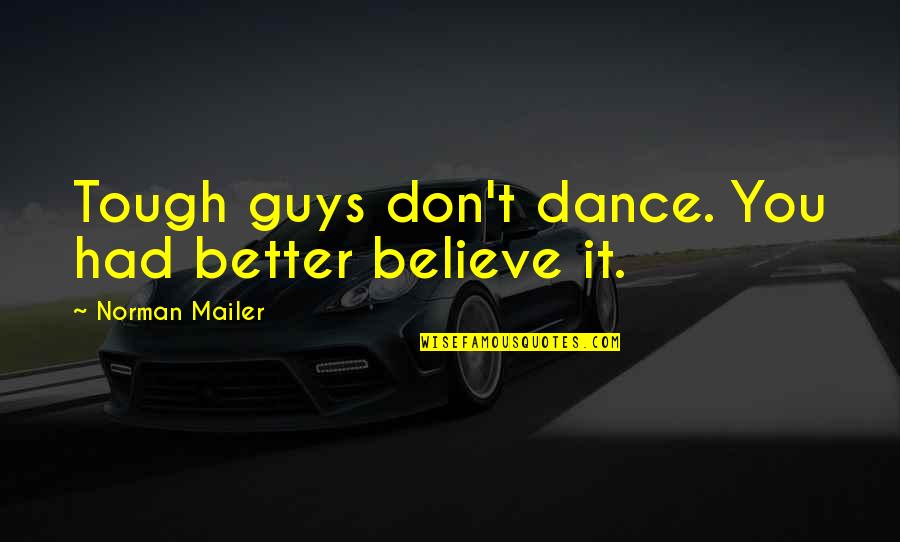 Tough guys
don't dance. You had better believe it. —
Norman Mailer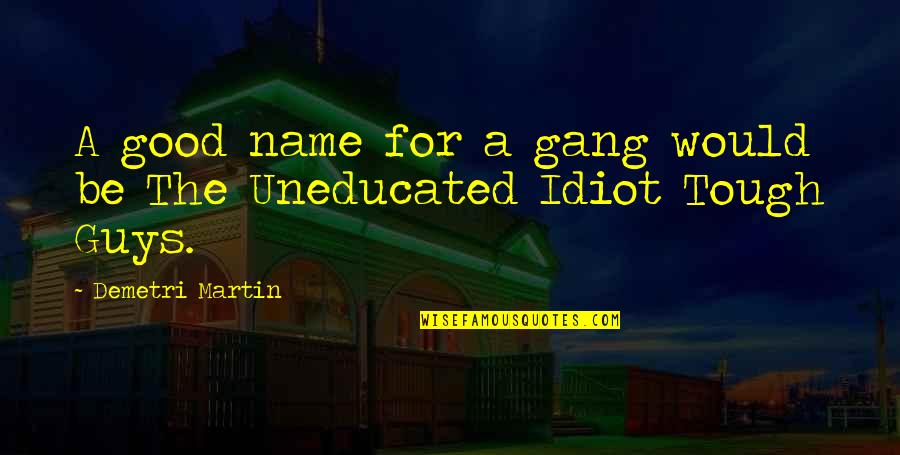 A good name for a gang would be The Uneducated Idiot Tough Guys. —
Demetri Martin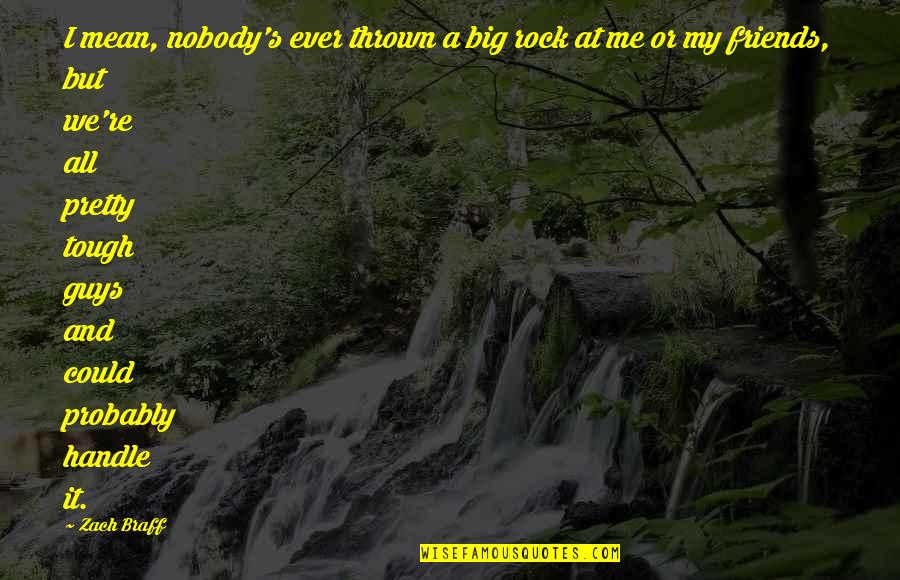 I mean, nobody's ever thrown a big rock at me or my friends, but we're all pretty
tough guys
and could probably handle it. —
Zach Braff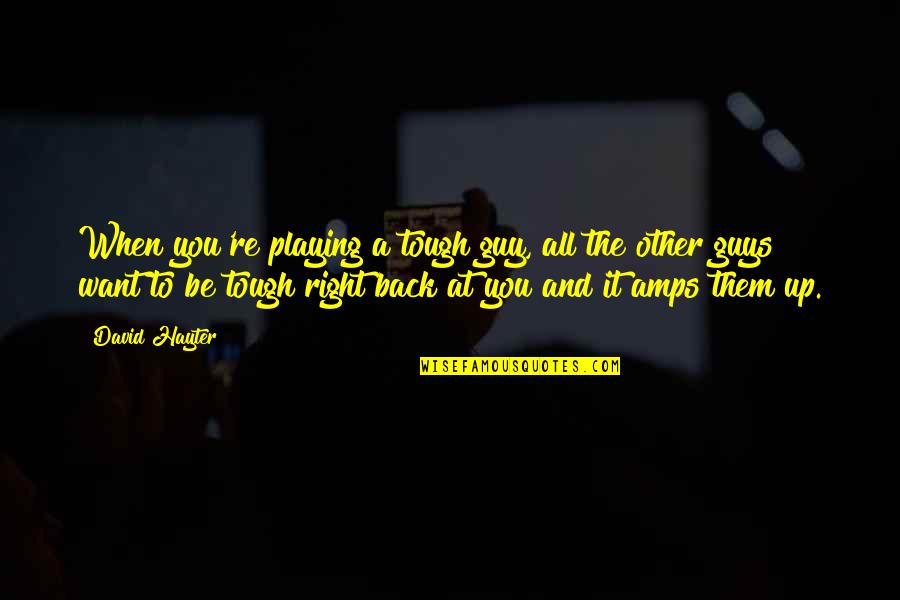 When you're playing a tough guy, all the other guys want to be tough right back at you and it amps them up. —
David Hayter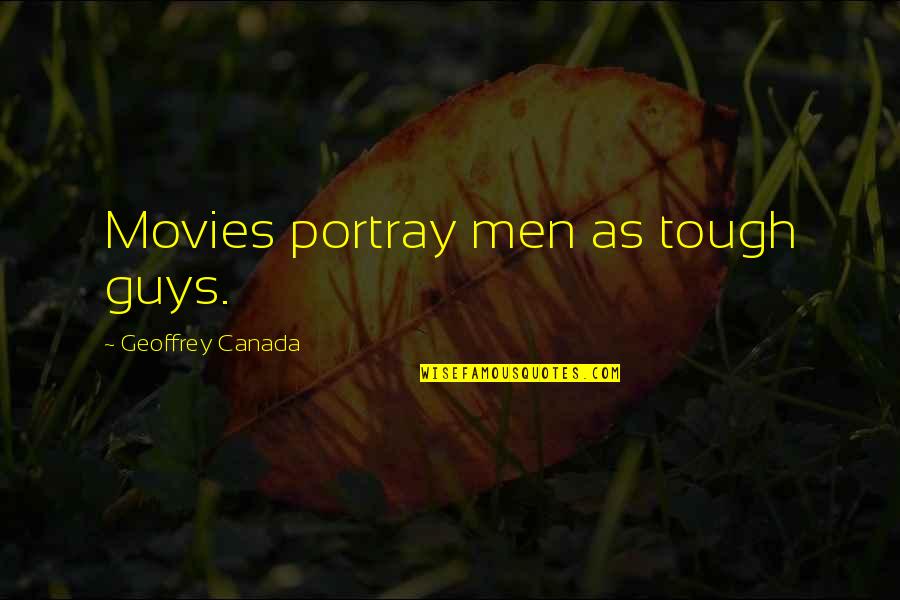 Movies portray men as
tough guys
. —
Geoffrey Canada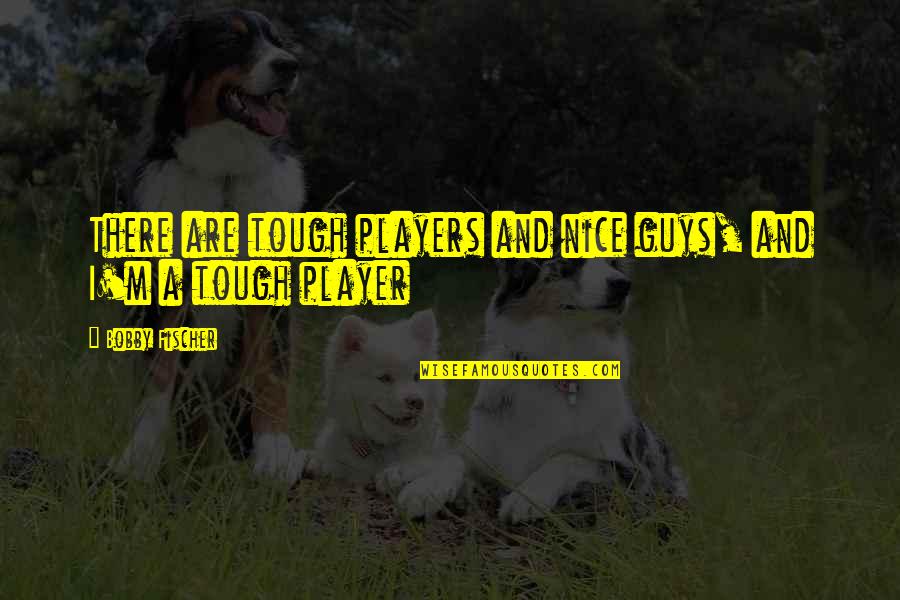 There are tough players and nice guys, and I'm a tough player —
Bobby Fischer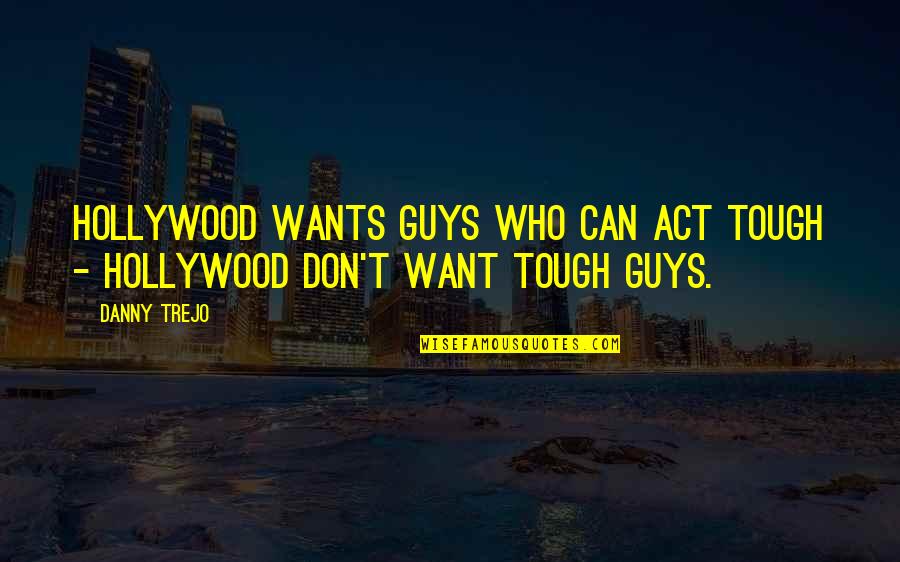 Hollywood wants guys who can act tough - Hollywood don't want
tough guys
. —
Danny Trejo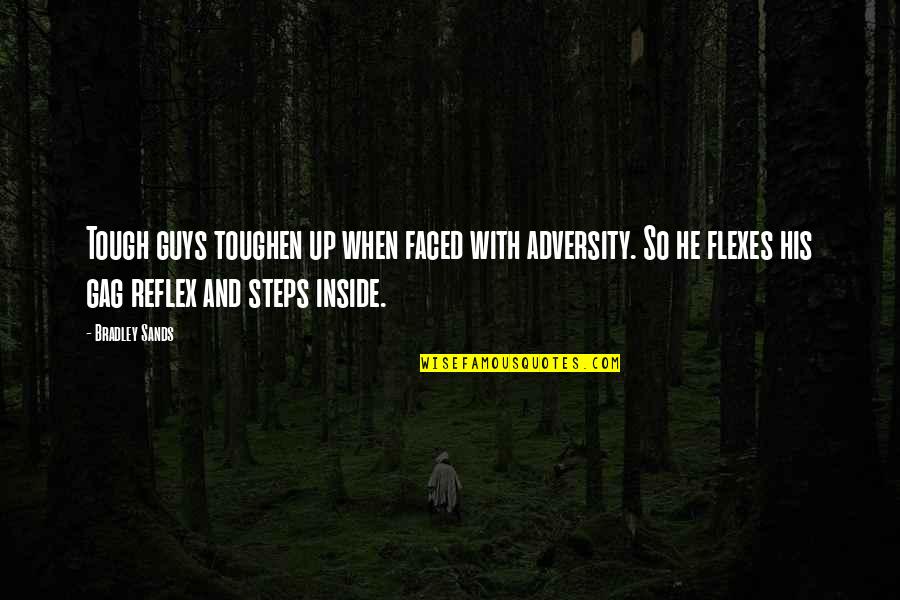 Tough guys
toughen up when faced with adversity. So he flexes his gag reflex and steps inside. —
Bradley Sands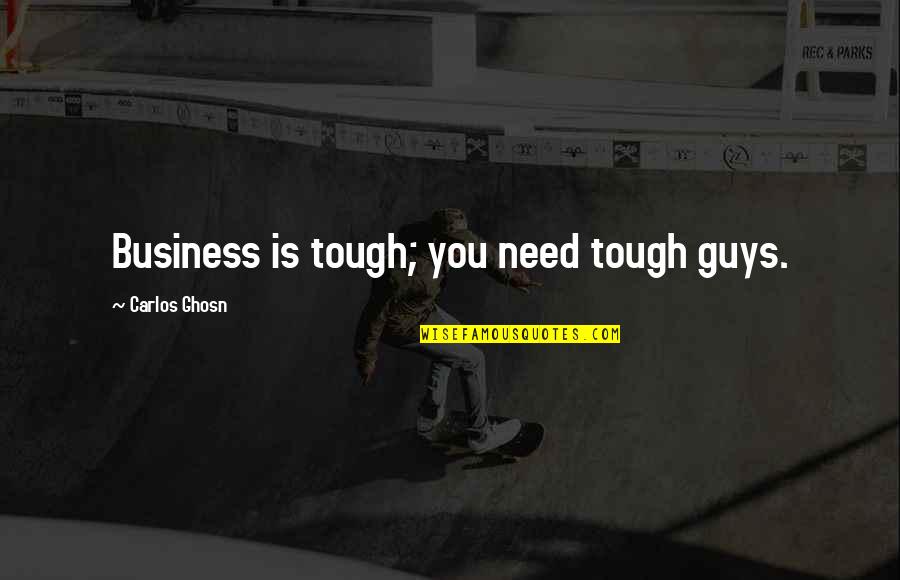 Business is tough; you need
tough guys
. —
Carlos Ghosn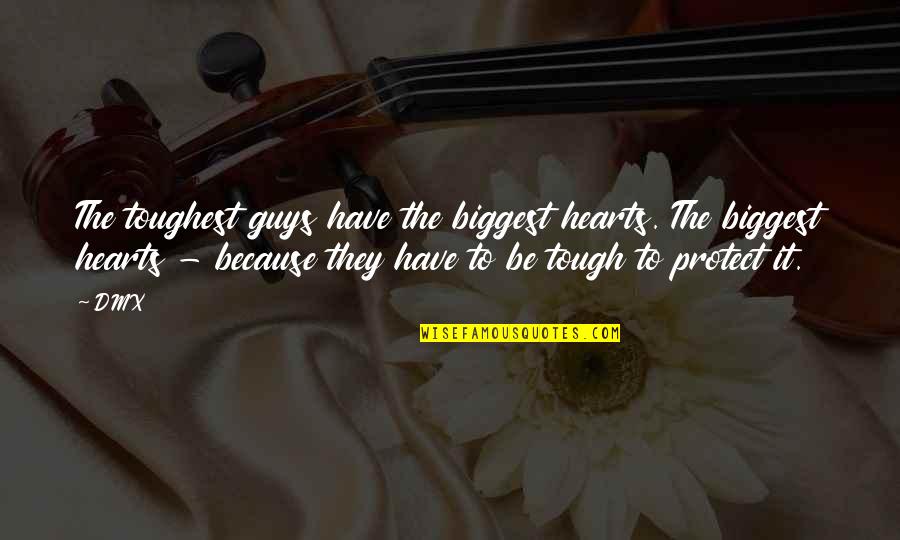 The toughest guys have the biggest hearts. The biggest hearts - because they have to be tough to protect it. —
DMX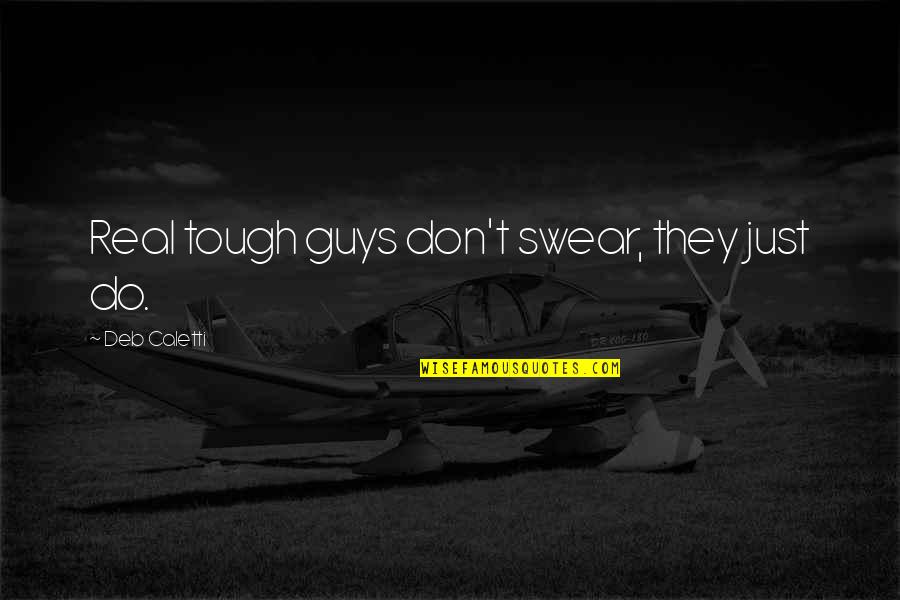 Real
tough guys
don't swear, they just do. —
Deb Caletti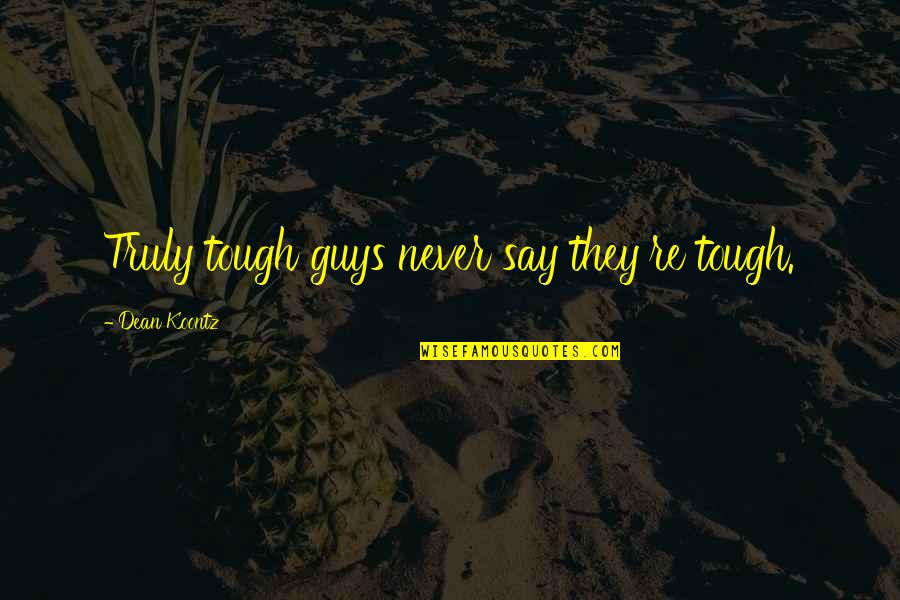 Truly
tough guys
never say they're tough. —
Dean Koontz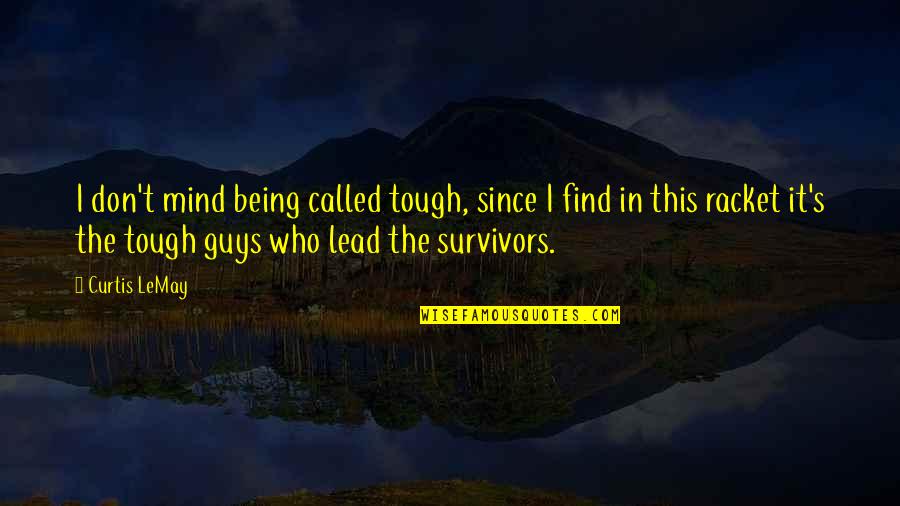 I don't mind being called tough, since I find in this racket it's the
tough guys
who lead the survivors. —
Curtis LeMay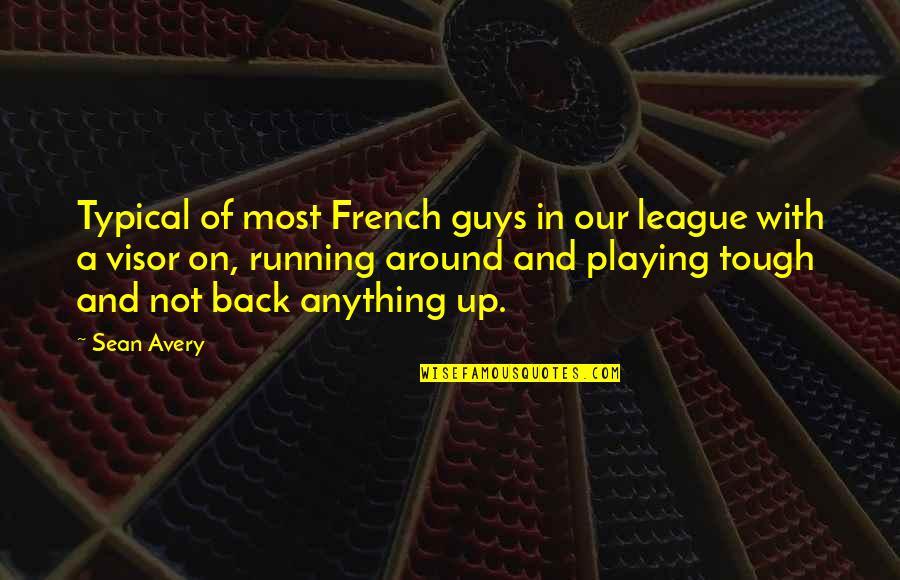 Typical of most French guys in our league with a visor on, running around and playing tough and not back anything up. —
Sean Avery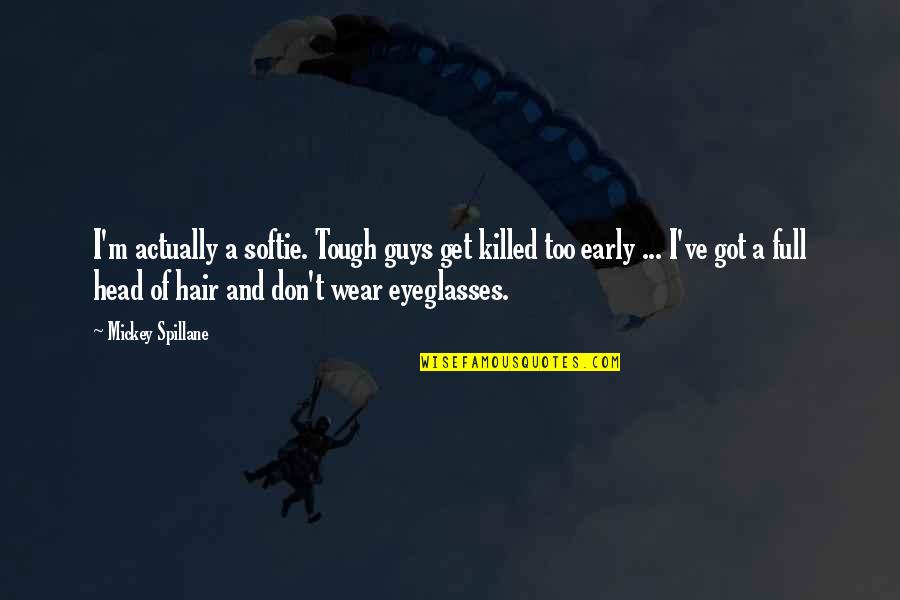 I'm actually a softie.
Tough guys
get killed too early ... I've got a full head of hair and don't wear eyeglasses. —
Mickey Spillane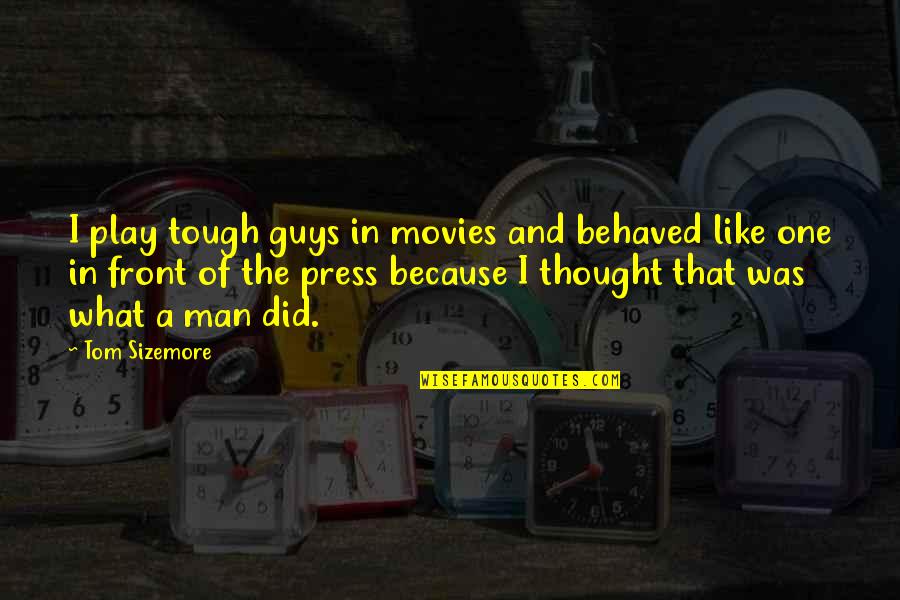 I play
tough guys
in movies and behaved like one in front of the press because I thought that was what a man did. —
Tom Sizemore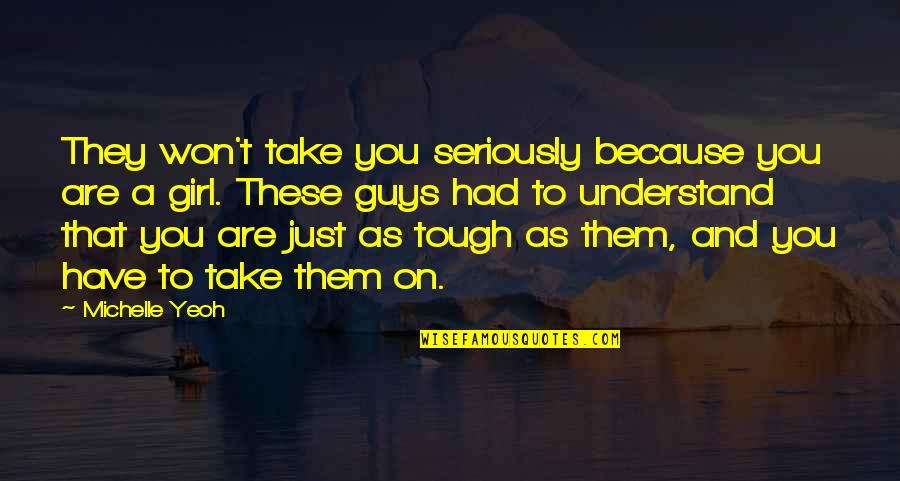 They won't take you seriously because you are a girl. These guys had to understand that you are just as tough as them, and you have to take them on. —
Michelle Yeoh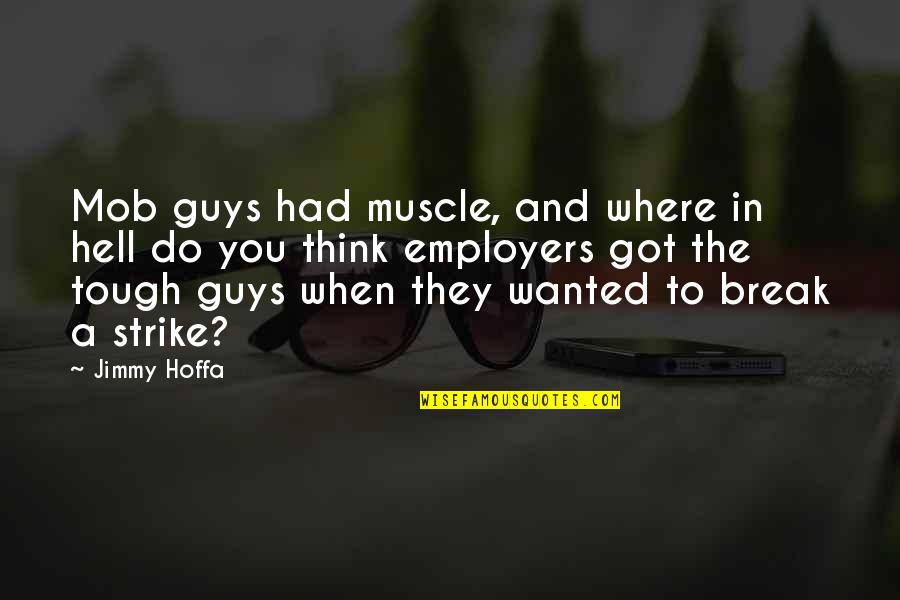 Mob guys had muscle, and where in hell do you think employers got the
tough guys
when they wanted to break a strike? —
Jimmy Hoffa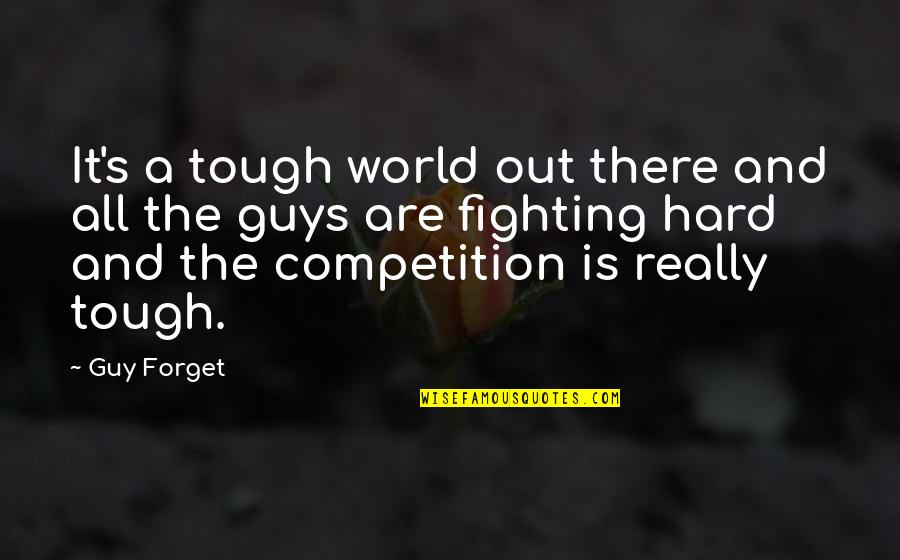 It's a tough world out there and all the guys are fighting hard and the competition is really tough. —
Guy Forget