Tongues Out Quotes
Collection of top 64 famous quotes about Tongues Out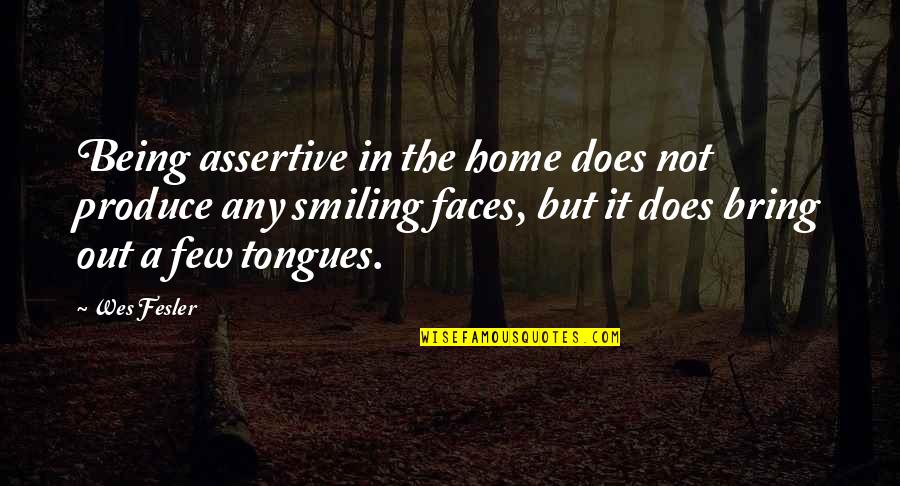 Being assertive in the home does not produce any smiling faces, but it does bring out a few tongues.
—
Wes Fesler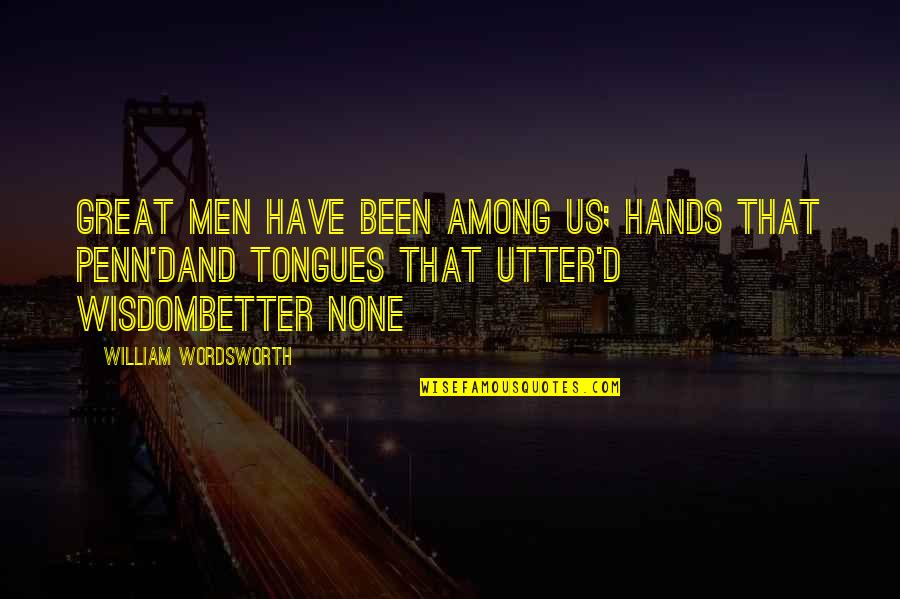 Great men have been among us; hands that penn'd
And tongues that utter'd wisdom
better none
—
William Wordsworth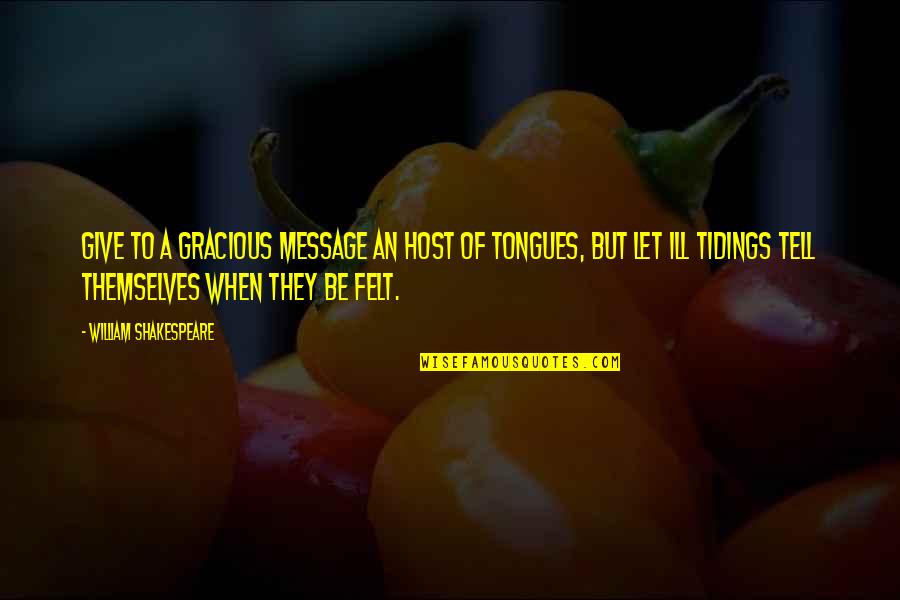 Give to a gracious message An host of tongues, but let ill tidings tell Themselves when they be felt.
—
William Shakespeare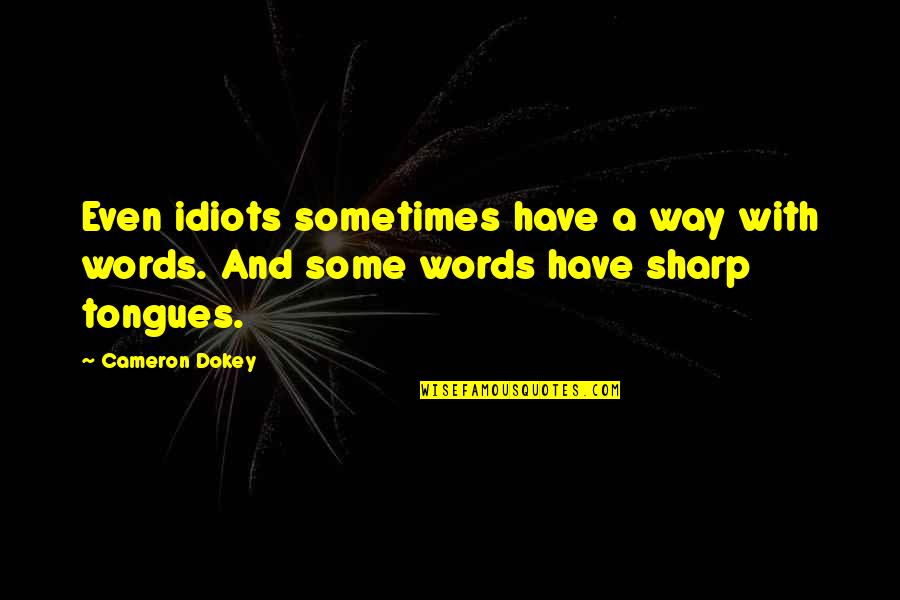 Even idiots sometimes have a way with words. And some words have sharp tongues.
—
Cameron Dokey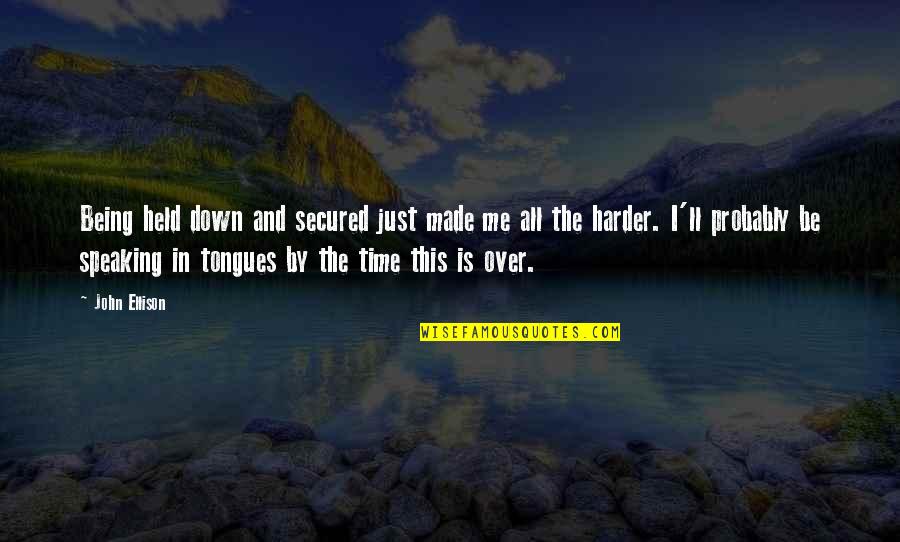 Being held down and secured just made me all the harder. I'll probably be speaking in tongues by the time this is over.
—
John Ellison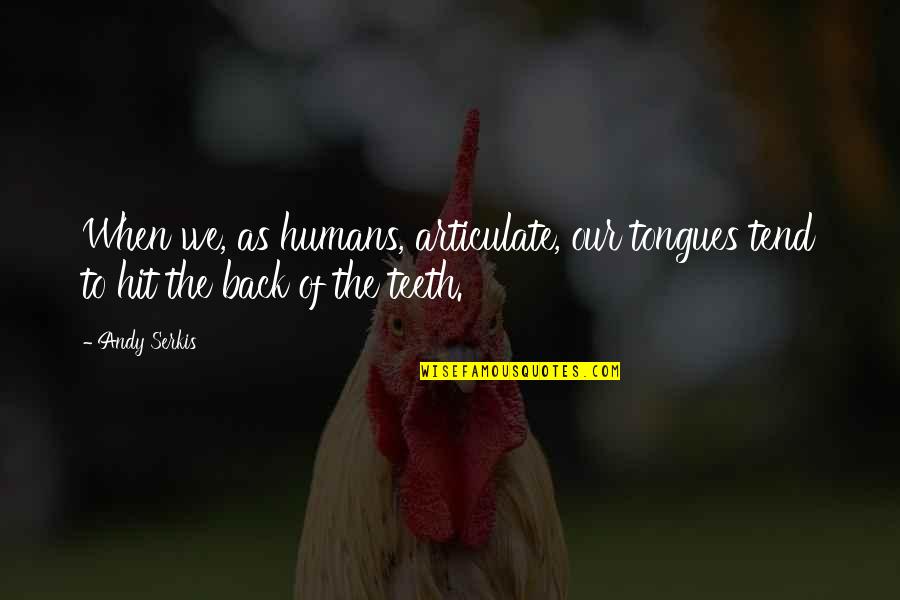 When we, as humans, articulate, our tongues tend to hit the back of the teeth.
—
Andy Serkis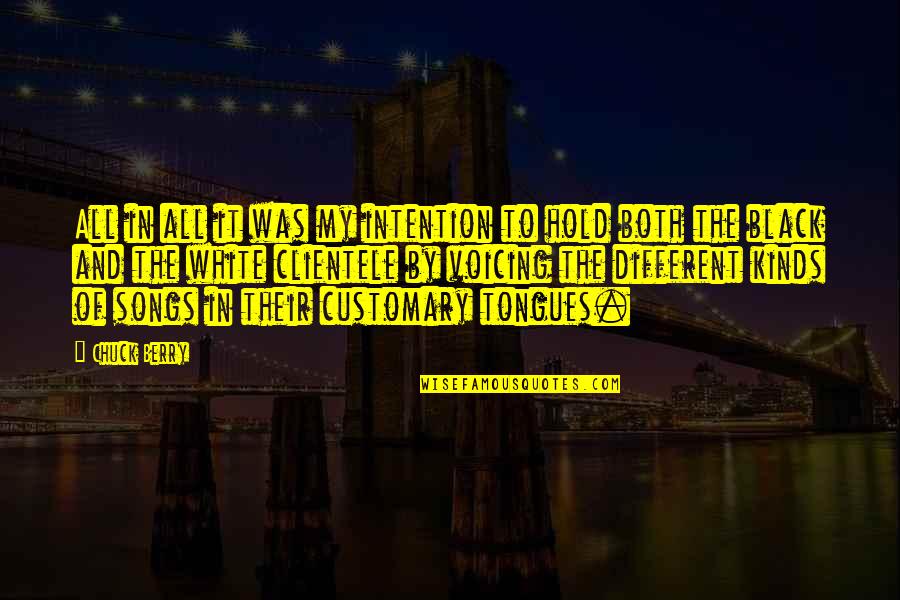 All in all it was my intention to hold both the black and the white clientele by voicing the different kinds of songs in their customary tongues.
—
Chuck Berry
There are many tongues to talk, and but few heads to think.
—
Victor Hugo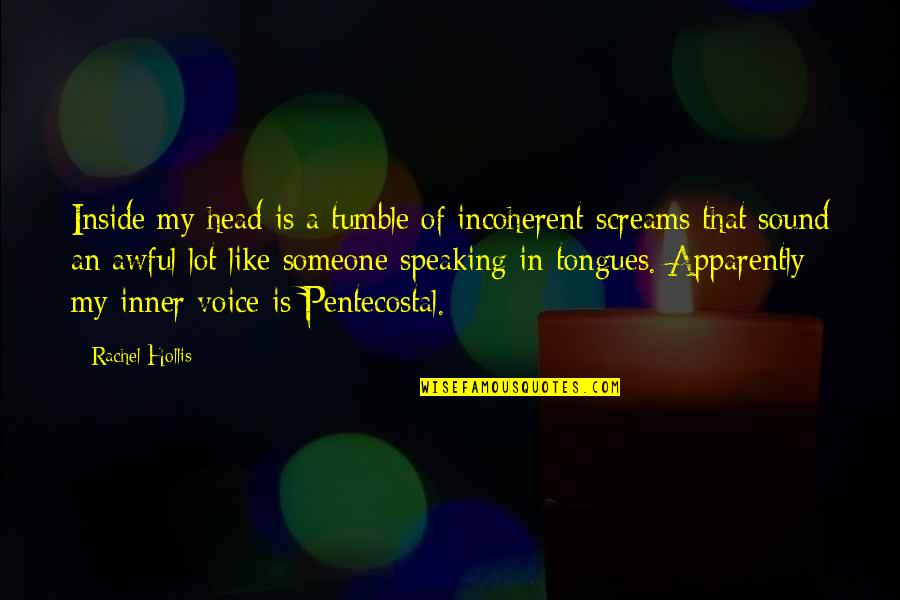 Inside my head is a tumble of incoherent screams that sound an awful lot like someone speaking in tongues. Apparently my inner voice is Pentecostal.
—
Rachel Hollis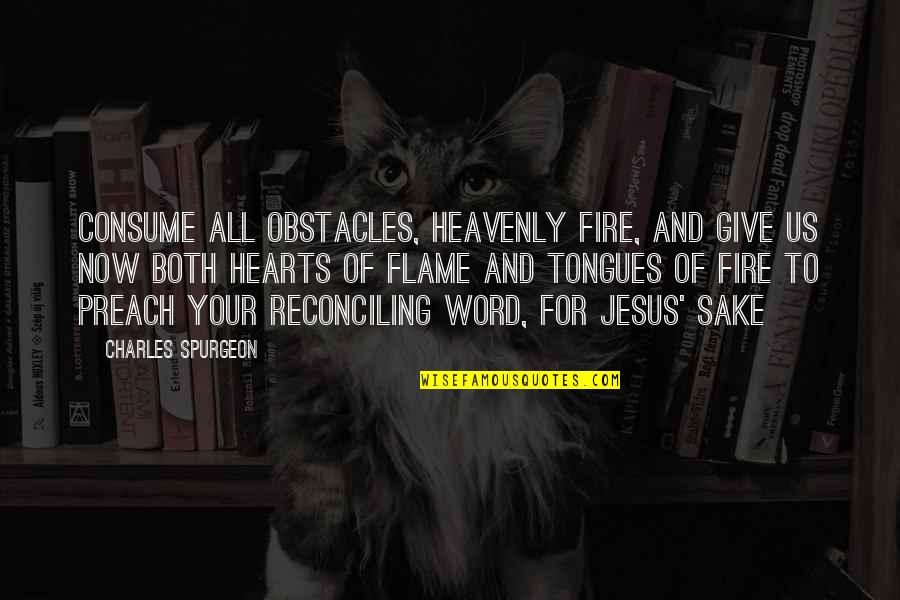 Consume all obstacles, heavenly fire, and give us now both hearts of flame and tongues of fire to preach Your reconciling word, for Jesus' sake
—
Charles Spurgeon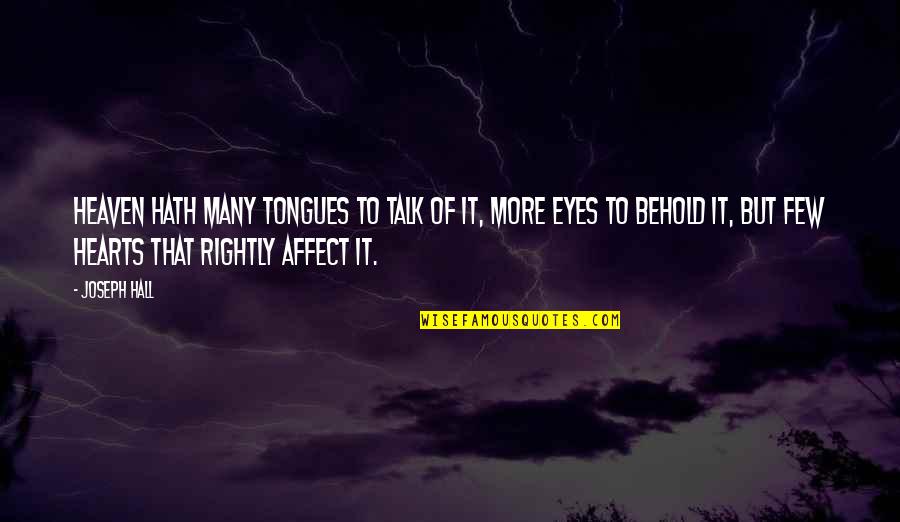 Heaven hath many tongues to talk of it, more eyes to behold it, but few hearts that rightly affect it.
—
Joseph Hall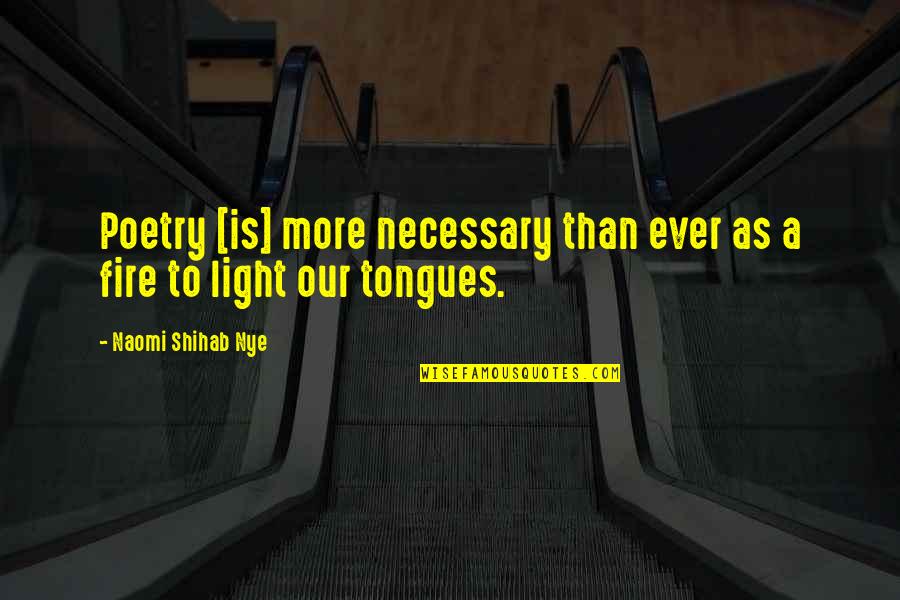 Poetry [is] more necessary than ever as a fire to light our tongues.
—
Naomi Shihab Nye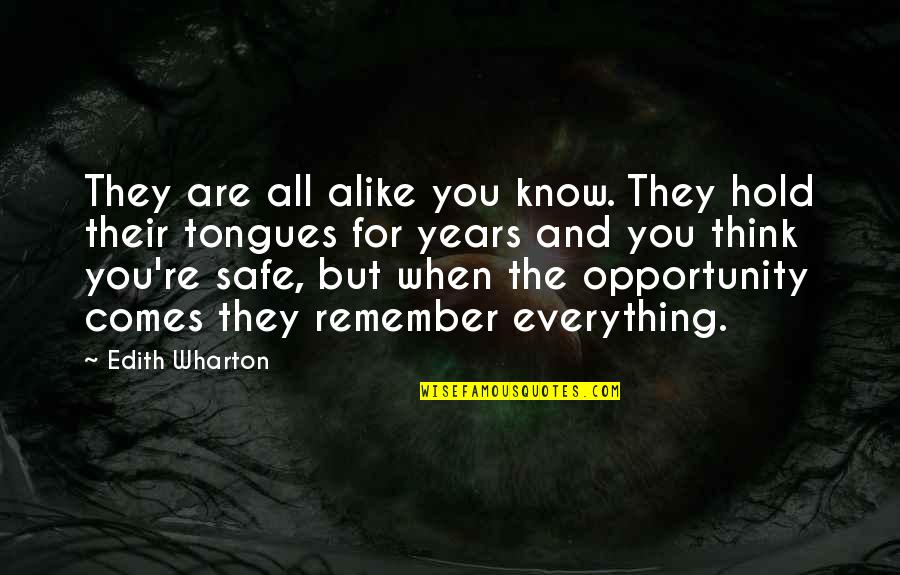 They are all alike you know. They hold their tongues for years and you think you're safe, but when the opportunity comes they remember everything. —
Edith Wharton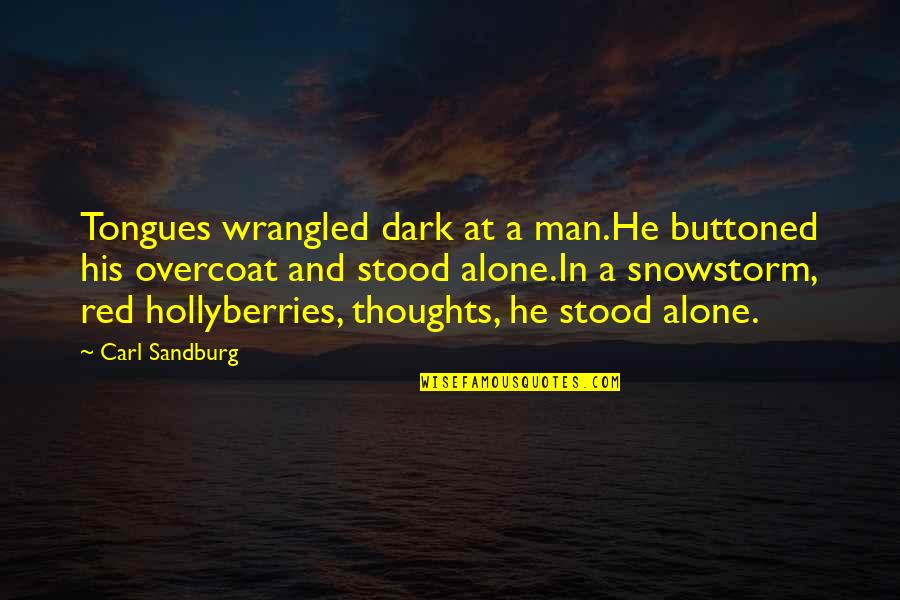 Tongues wrangled dark at a man.
He buttoned his overcoat and stood alone.
In a snowstorm, red hollyberries, thoughts, he stood alone. —
Carl Sandburg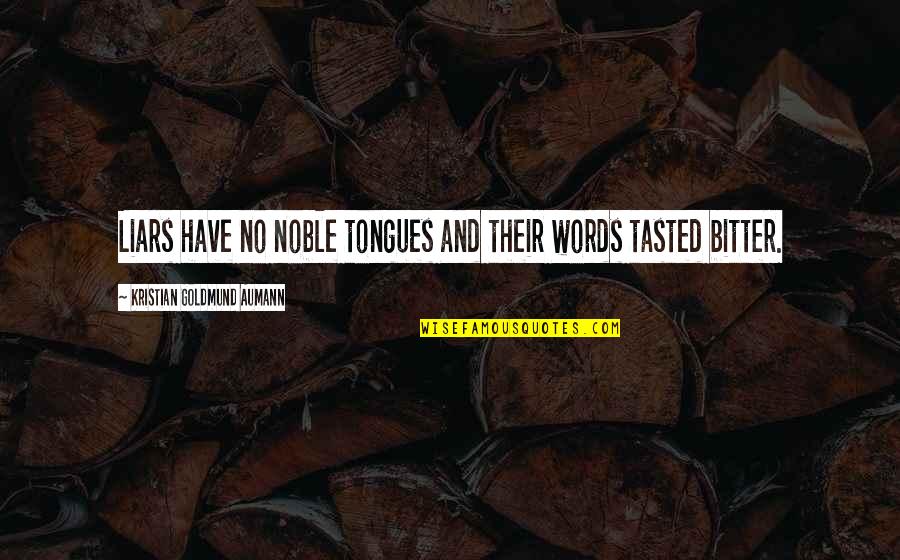 Liars have no noble tongues and their words tasted bitter. —
Kristian Goldmund Aumann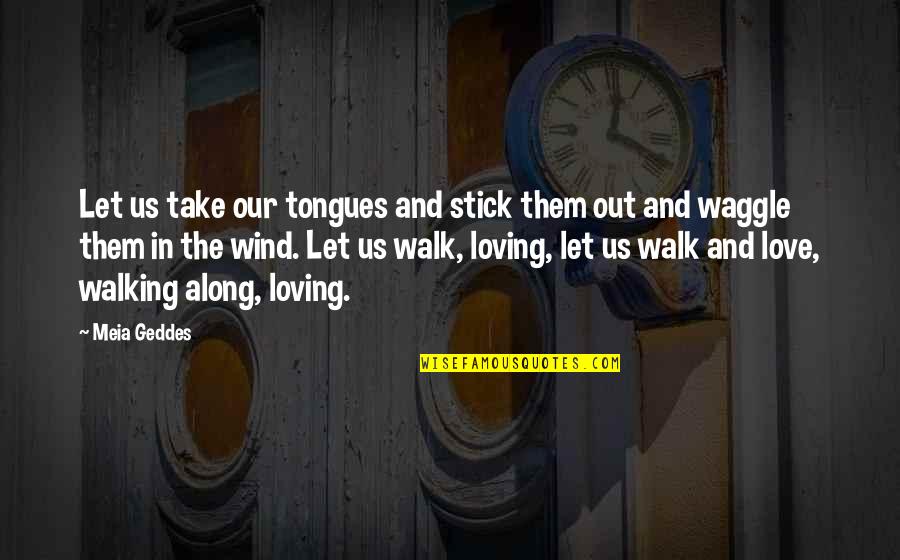 Let us take our tongues and stick them out and waggle them in the wind. Let us walk, loving, let us walk and love, walking along, loving. —
Meia Geddes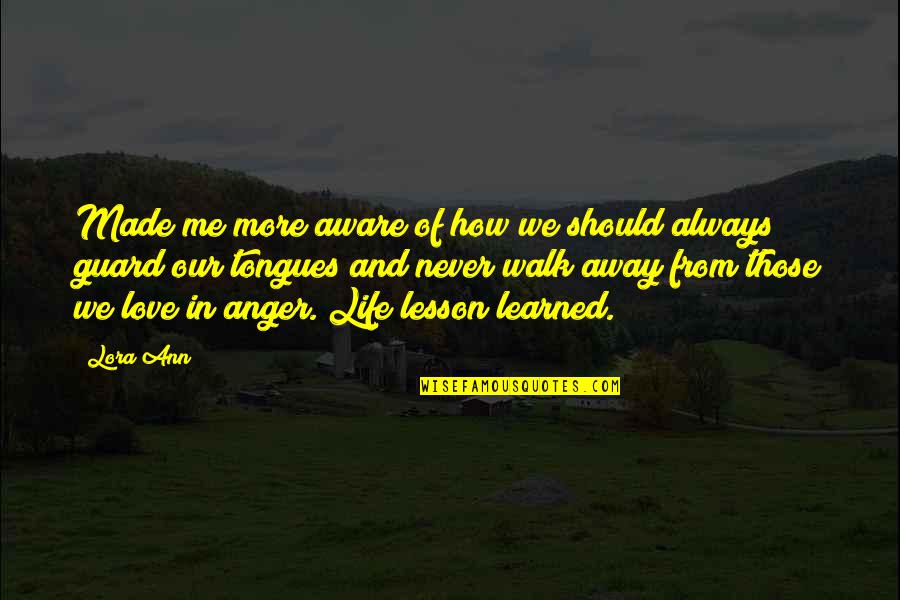 Made me more aware of how we should always guard our tongues and never walk away from those we love in anger. Life lesson learned. —
Lora Ann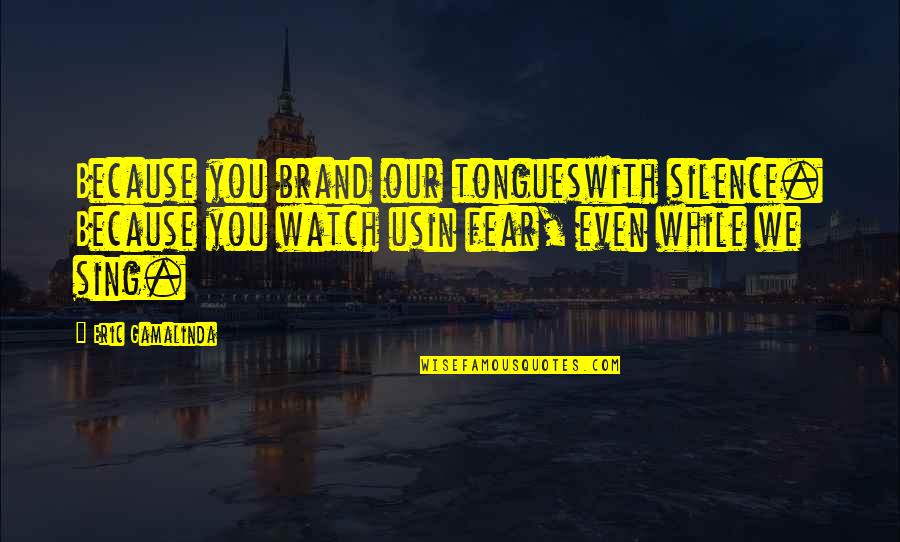 Because you brand our tongues
with silence. Because you watch us
in fear, even while we sing. —
Eric Gamalinda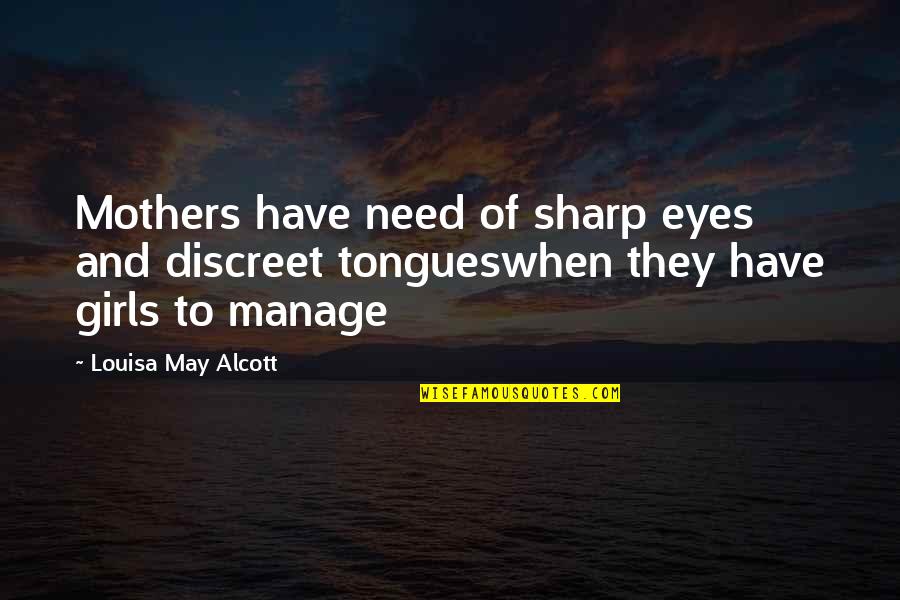 Mothers have need of sharp eyes and discreet tongues
when they have girls to manage —
Louisa May Alcott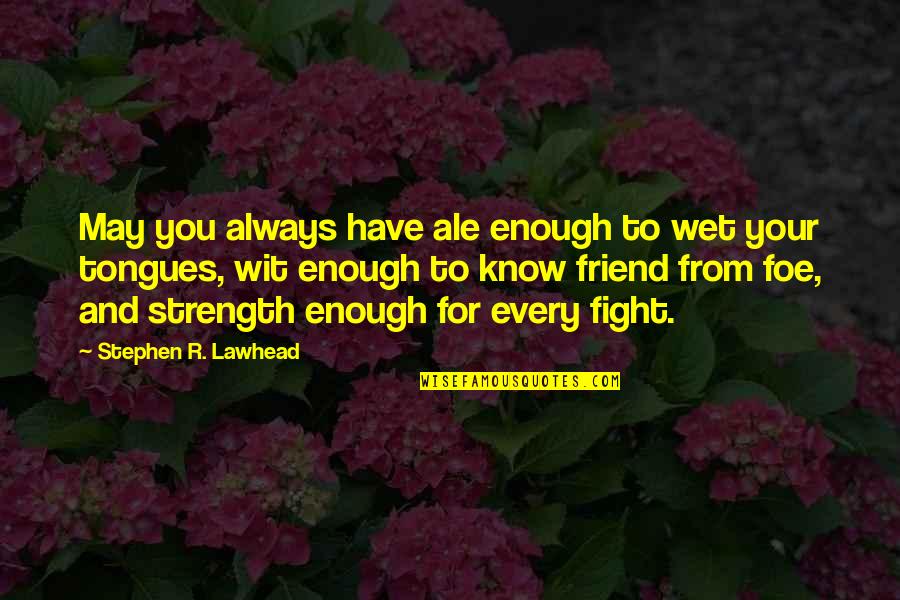 May you always have ale enough to wet your tongues, wit enough to know friend from foe, and strength enough for every fight. —
Stephen R. Lawhead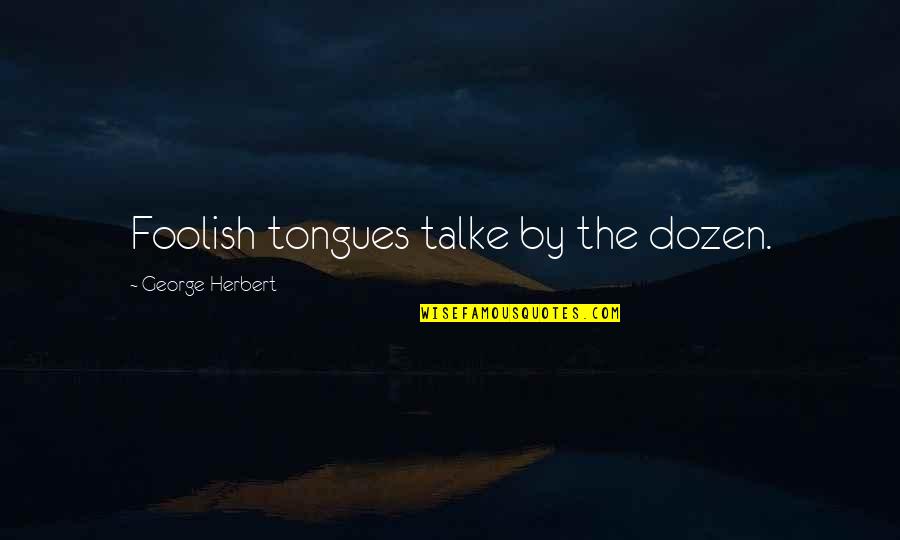 Foolish tongues talke by the dozen. —
George Herbert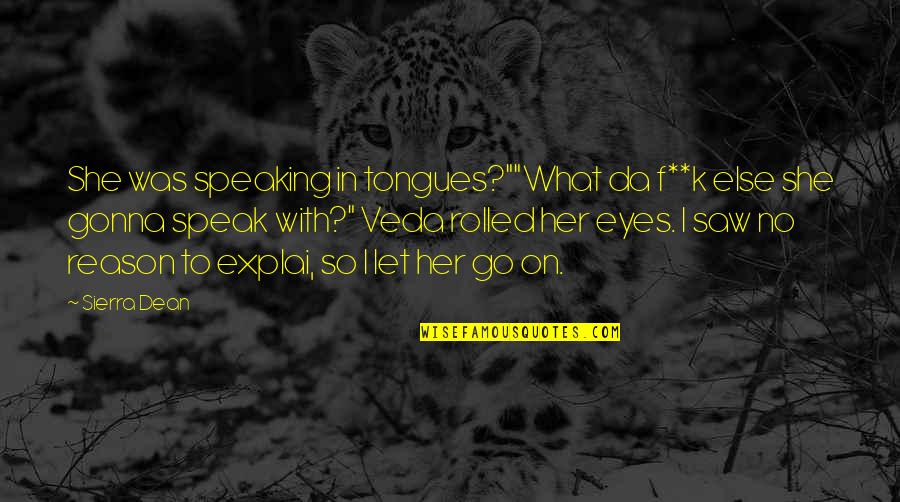 She was speaking in tongues?"
"What da f**k else she gonna speak with?" Veda rolled her eyes. I saw no reason to explai, so I let her go on. —
Sierra Dean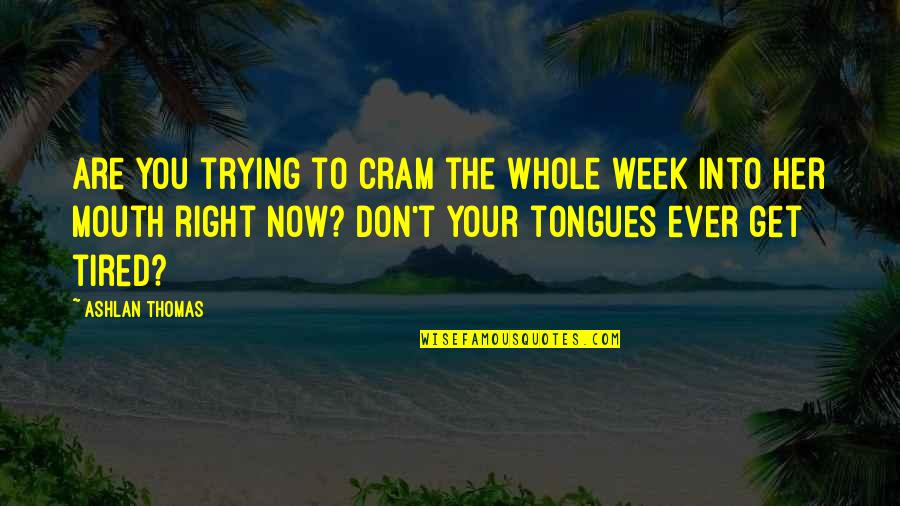 Are you trying to cram the whole week into her mouth right now? Don't your tongues ever get tired? —
Ashlan Thomas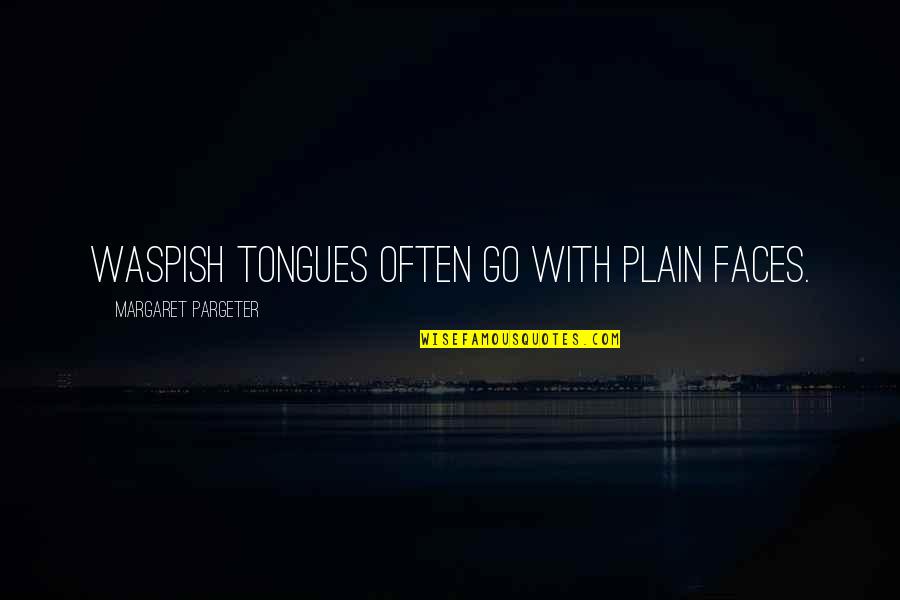 Waspish tongues often go with plain faces. —
Margaret Pargeter
I could not possibly count the gold-digging ruses of women, Not if I had ten mouths, not if I had ten tongues. —
Ovid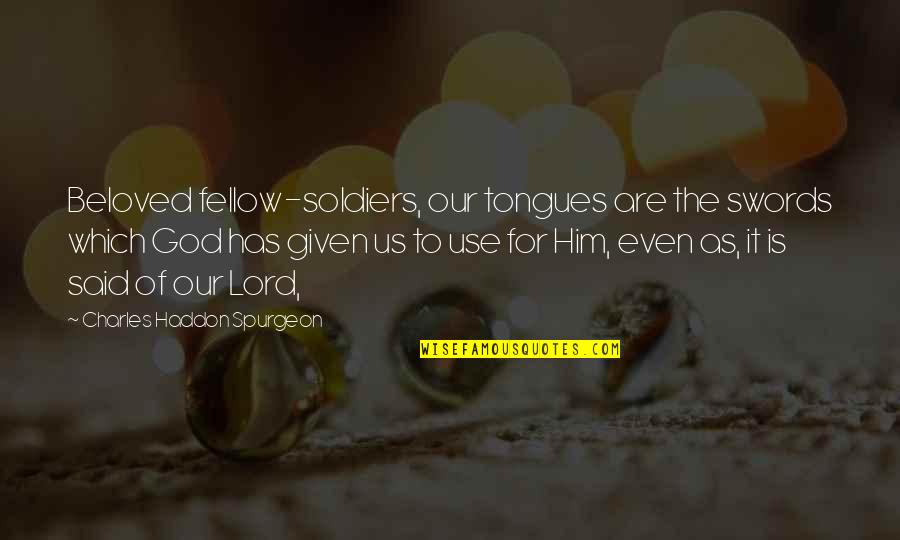 Beloved fellow-soldiers, our tongues are the swords which God has given us to use for Him, even as, it is said of our Lord, —
Charles Haddon Spurgeon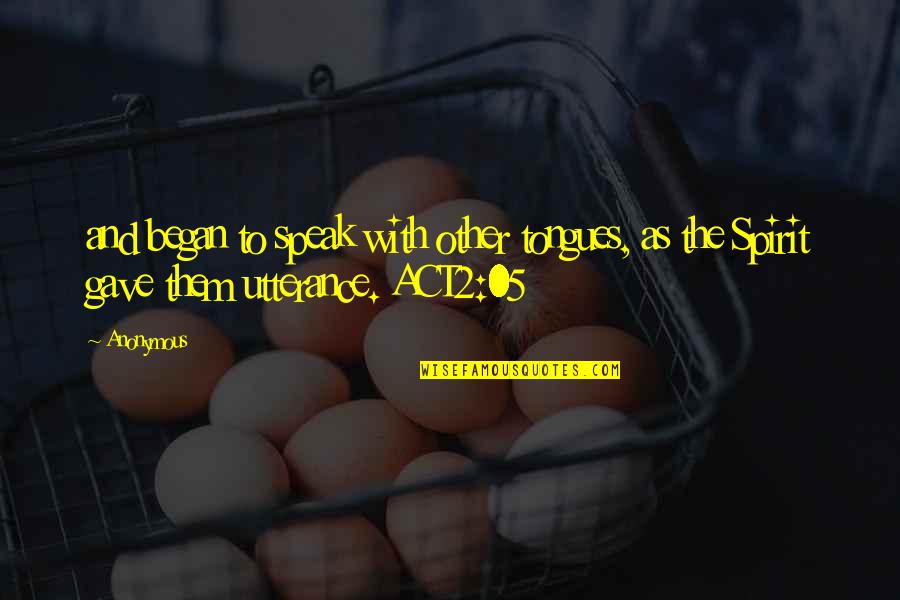 and began to speak with other tongues, as the Spirit gave them utterance. ACT2:05 —
Anonymous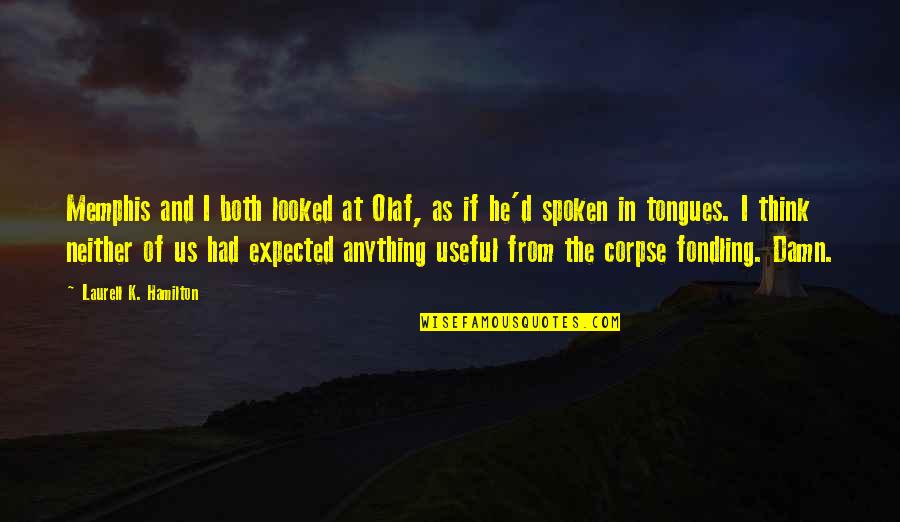 Memphis and I both looked at Olaf, as if he'd spoken in tongues. I think neither of us had expected anything useful from the corpse fondling. Damn. —
Laurell K. Hamilton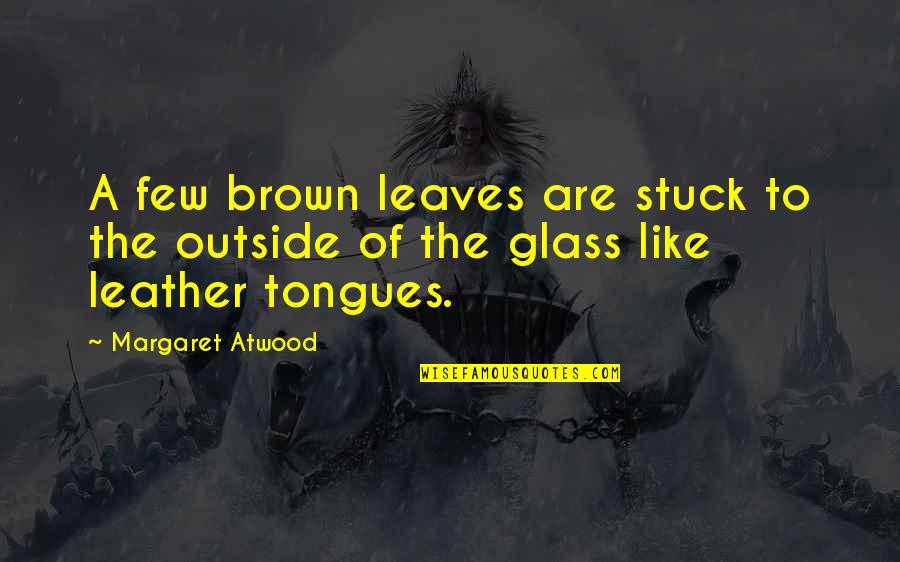 A few brown leaves are stuck to the outside of the glass like leather tongues. —
Margaret Atwood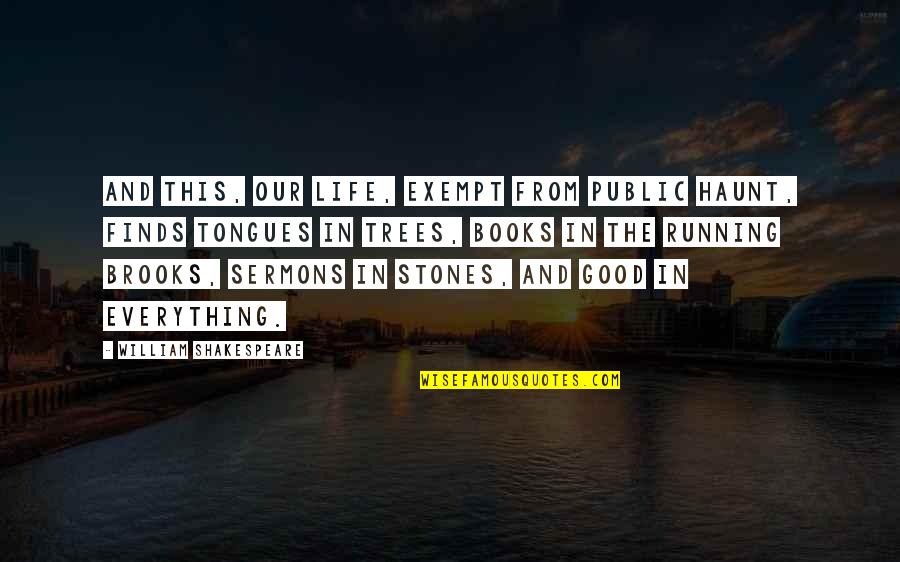 And this, our life, exempt from public haunt, finds tongues in trees, books in the running brooks, sermons in stones, and good in everything. —
William Shakespeare
Out of evil comes good, however, and the confusion of tongues gave rise to 'the ancient practice of Masons conversing without the use of speech.' —
A. E. Waite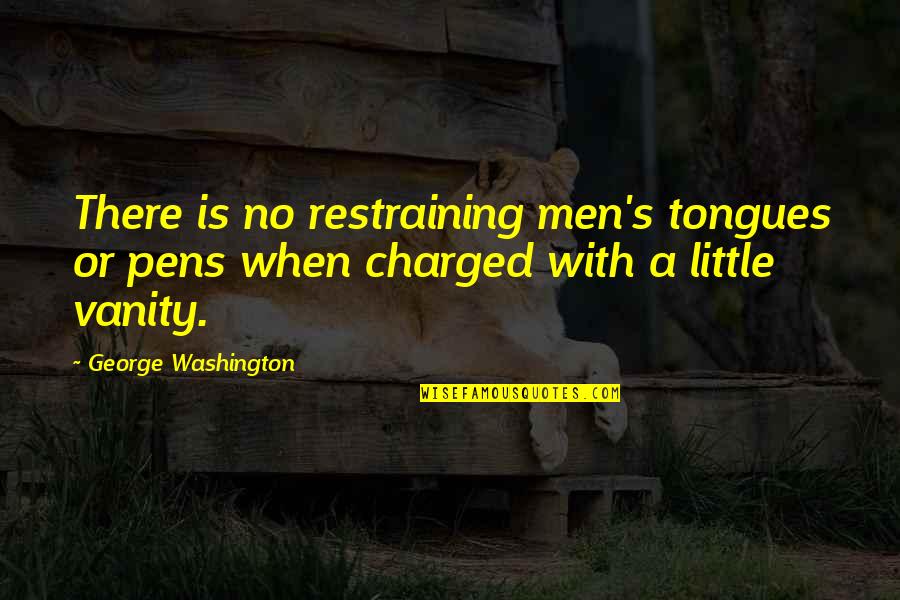 There is no restraining men's tongues or pens when charged with a little vanity. —
George Washington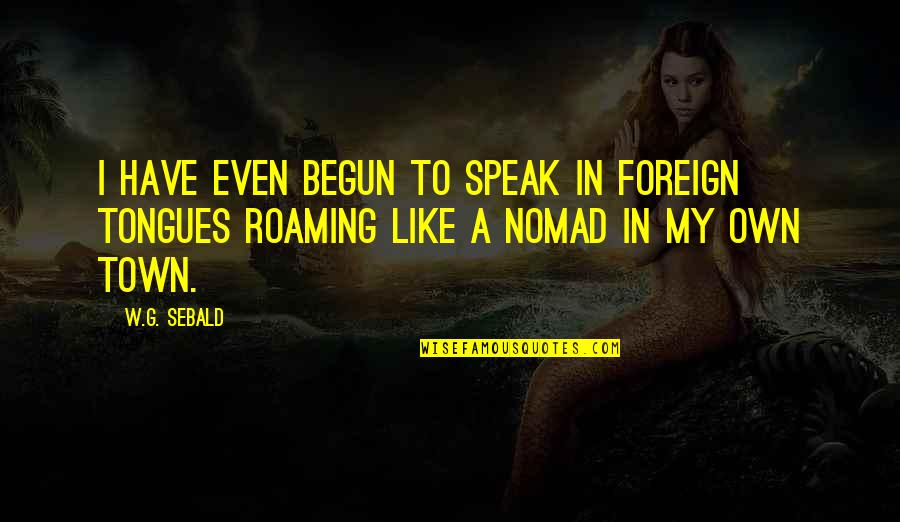 I have even begun to speak in foreign tongues roaming like a nomad in my own town. —
W.G. Sebald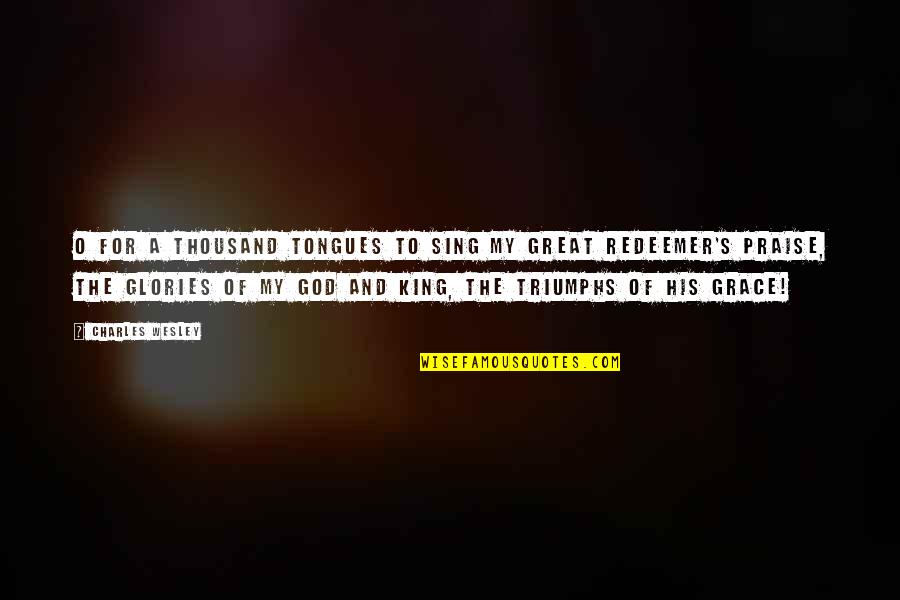 O for a thousand tongues to sing my great Redeemer's praise, the glories of my God and King, the triumphs of his grace! —
Charles Wesley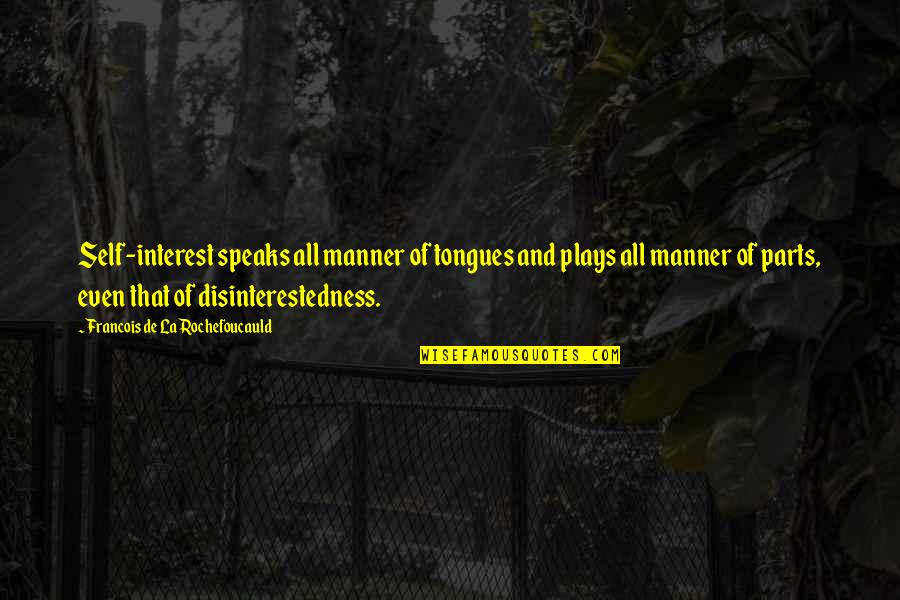 Self-interest speaks all manner of tongues and plays all manner of parts, even that of disinterestedness. —
Francois De La Rochefoucauld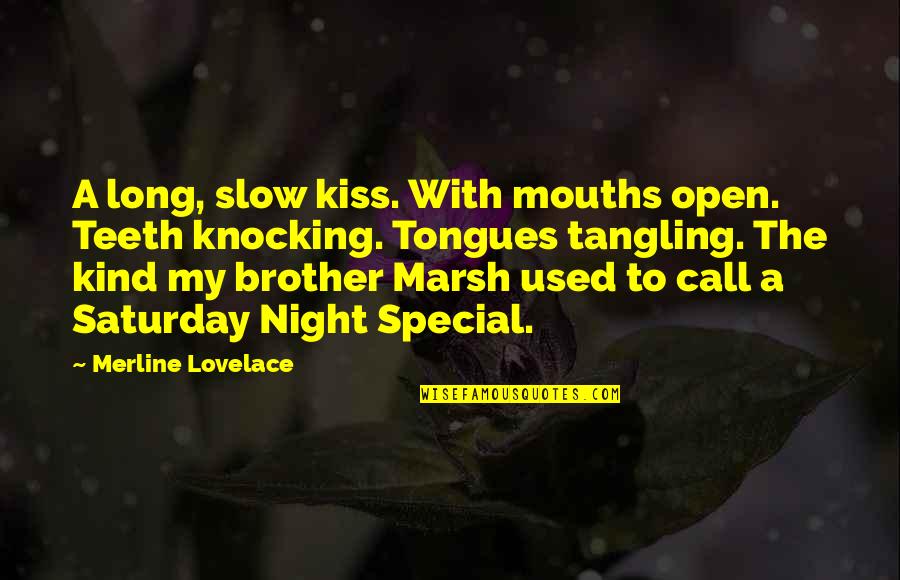 A long, slow kiss. With mouths open. Teeth knocking. Tongues tangling. The kind my brother Marsh used to call a Saturday Night Special. —
Merline Lovelace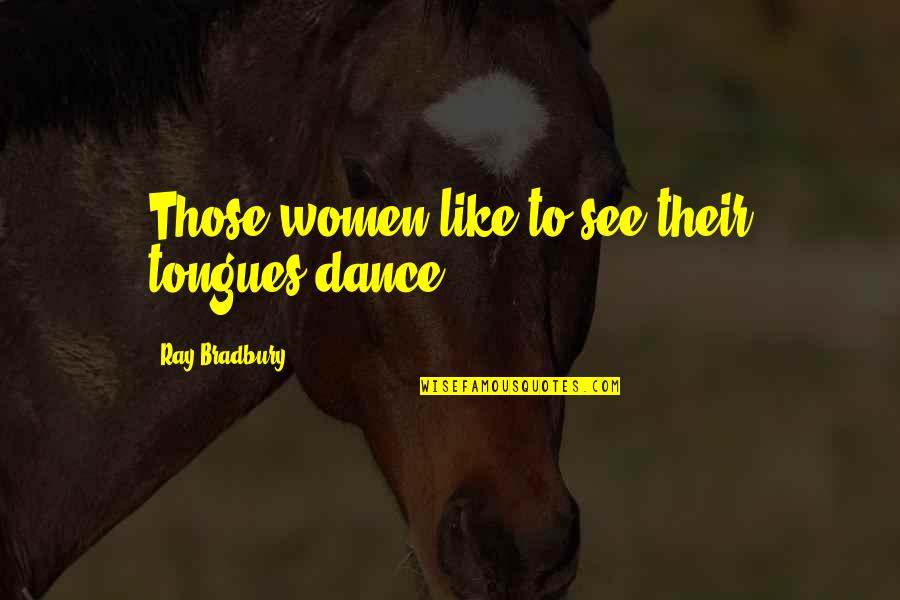 Those women like to see their tongues dance. —
Ray Bradbury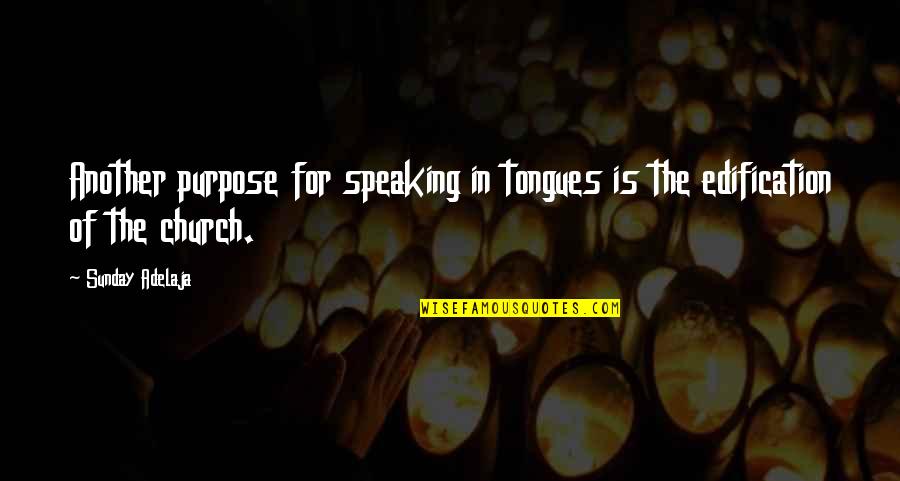 Another purpose for speaking in tongues is the edification of the church. —
Sunday Adelaja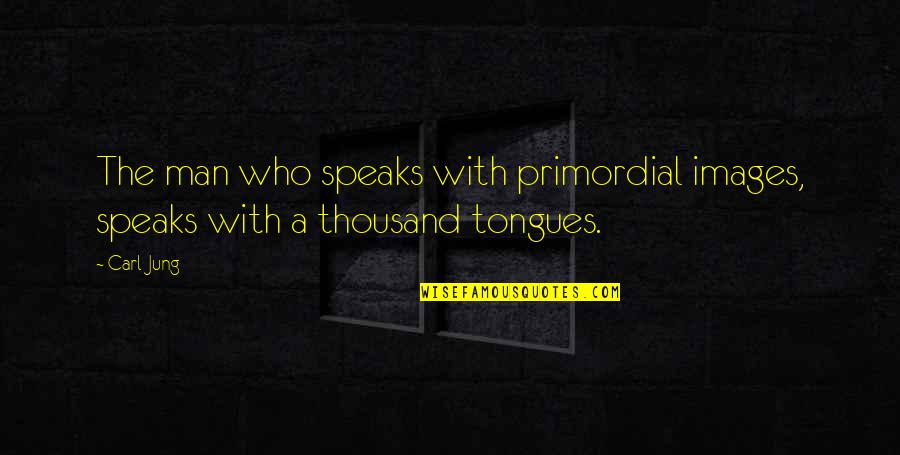 The man who speaks with primordial images, speaks with a thousand tongues. —
Carl Jung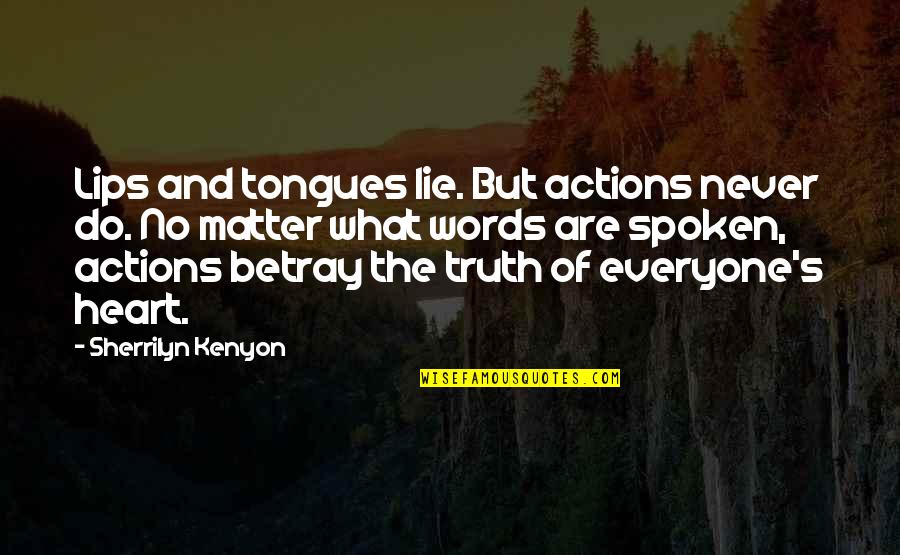 Lips and tongues lie. But actions never do. No matter what words are spoken, actions betray the truth of everyone's heart. —
Sherrilyn Kenyon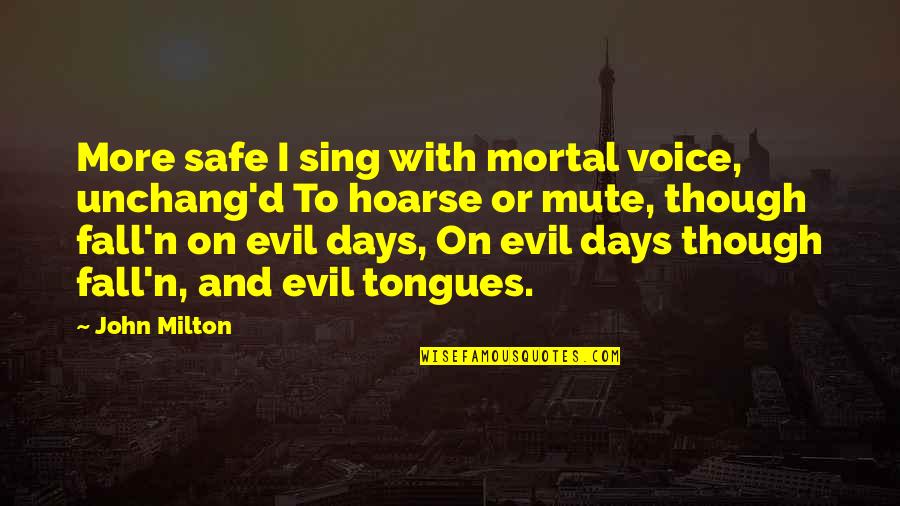 More safe I sing with mortal voice, unchang'd To hoarse or mute, though fall'n on evil days, On evil days though fall'n, and evil tongues. —
John Milton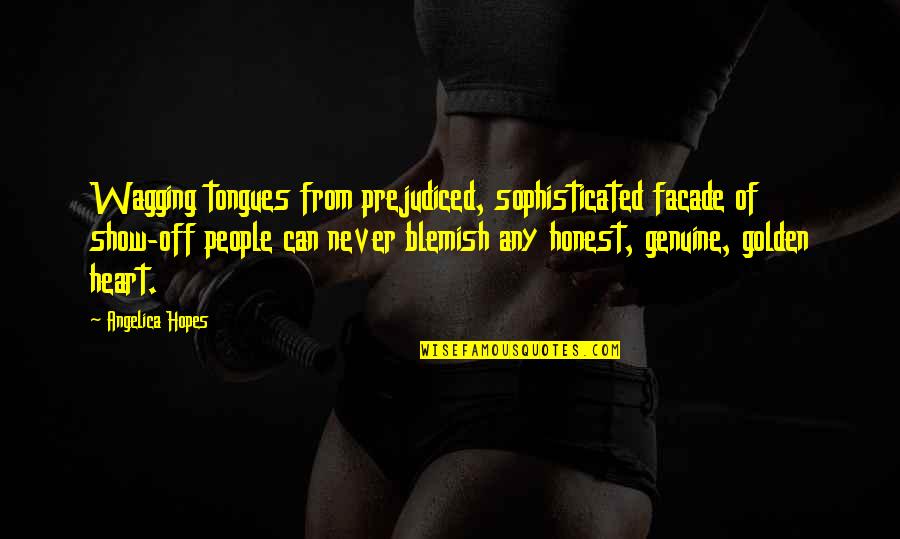 Wagging tongues from prejudiced, sophisticated facade of show-off people can never blemish any honest, genuine, golden heart. —
Angelica Hopes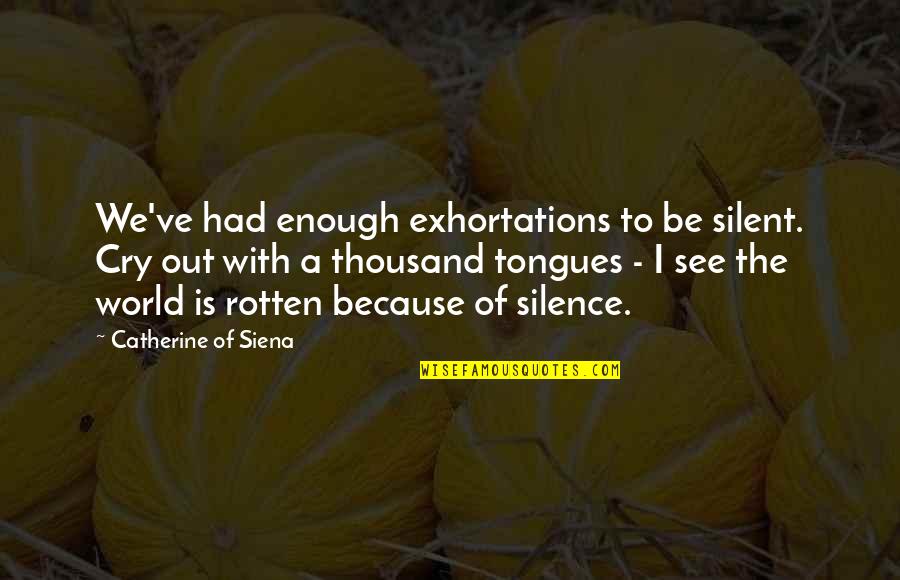 We've had enough exhortations to be silent. Cry out with a thousand tongues - I see the world is rotten because of silence. —
Catherine Of Siena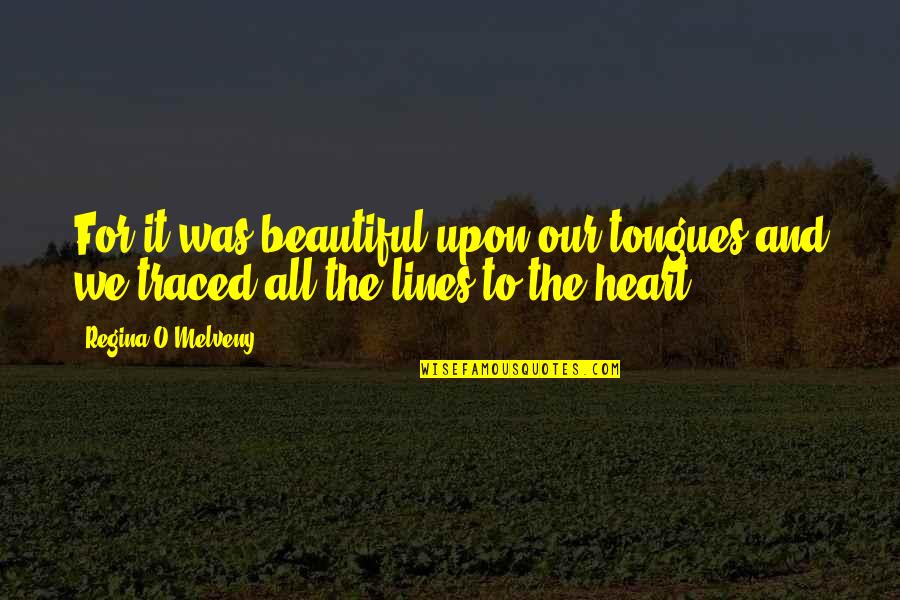 For it was beautiful upon our tongues and we traced all the lines to the heart. —
Regina O'Melveny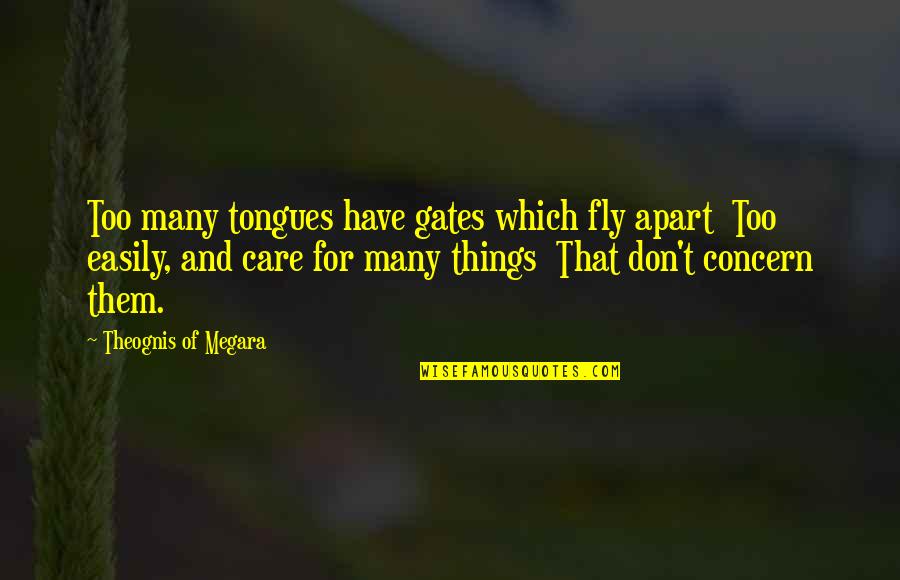 Too many tongues have gates which fly apart
Too easily, and care for many things
That don't concern them. —
Theognis Of Megara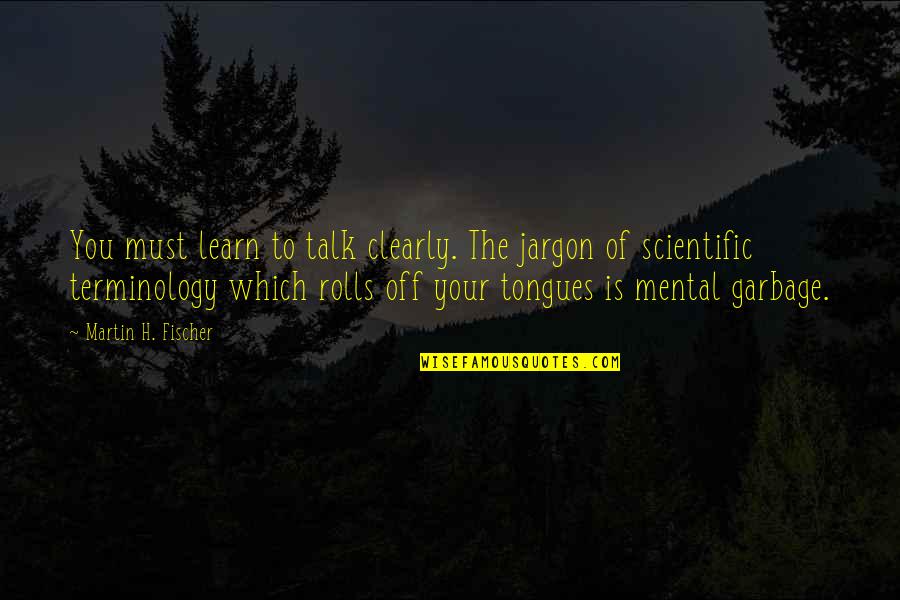 You must learn to talk clearly. The jargon of scientific terminology which rolls off your tongues is mental garbage. —
Martin H. Fischer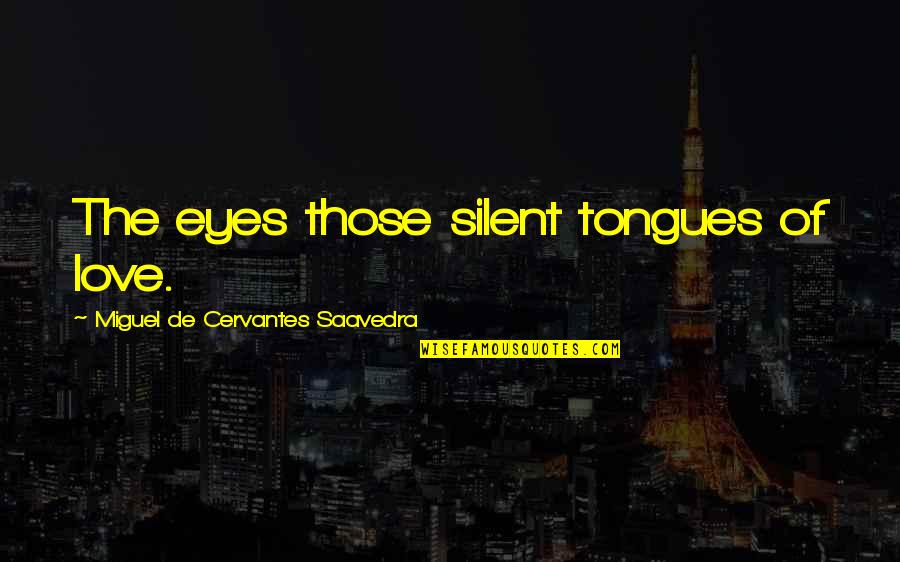 The eyes those silent tongues of love. —
Miguel De Cervantes Saavedra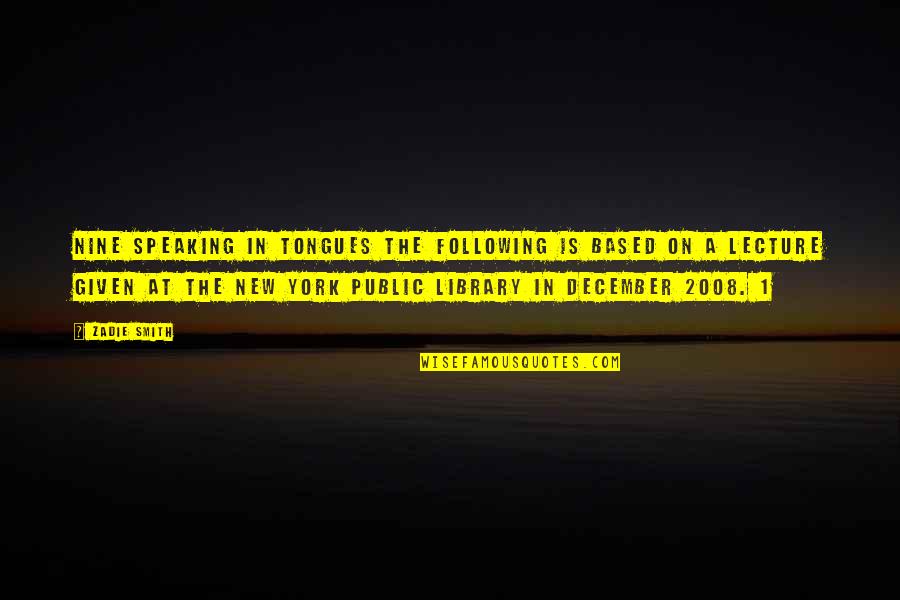 Nine SPEAKING IN TONGUES The following is based on a lecture given at the New York Public Library in December 2008. 1 —
Zadie Smith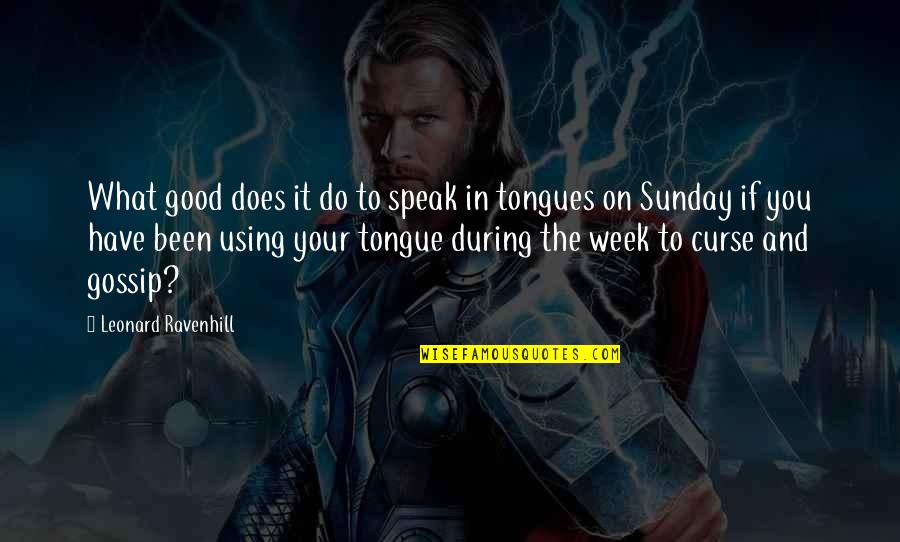 What good does it do to speak in tongues on Sunday if you have been using your tongue during the week to curse and gossip? —
Leonard Ravenhill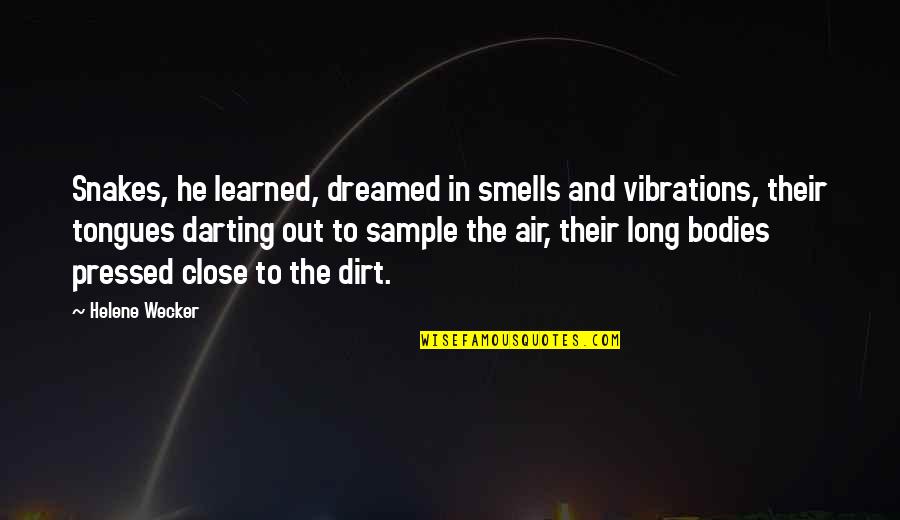 Snakes, he learned, dreamed in smells and vibrations, their tongues darting out to sample the air, their long bodies pressed close to the dirt. —
Helene Wecker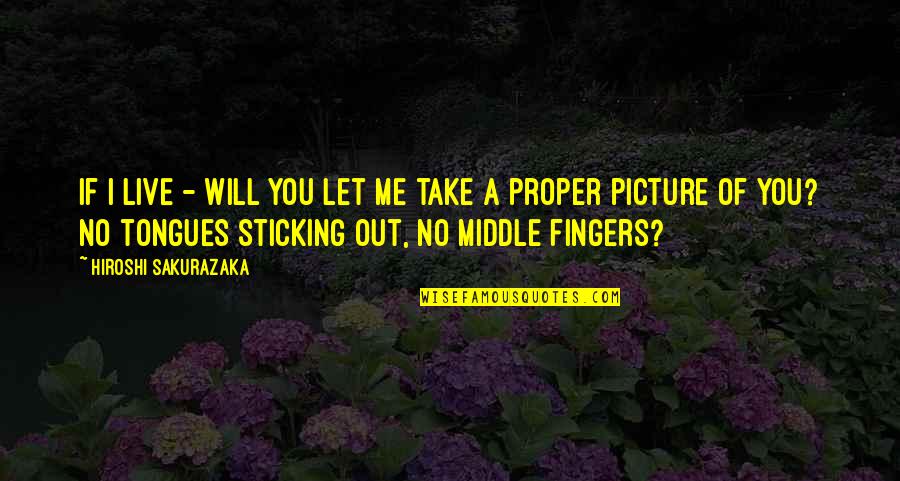 If I live - will you let me take a proper picture of you? No tongues sticking out, no middle fingers? —
Hiroshi Sakurazaka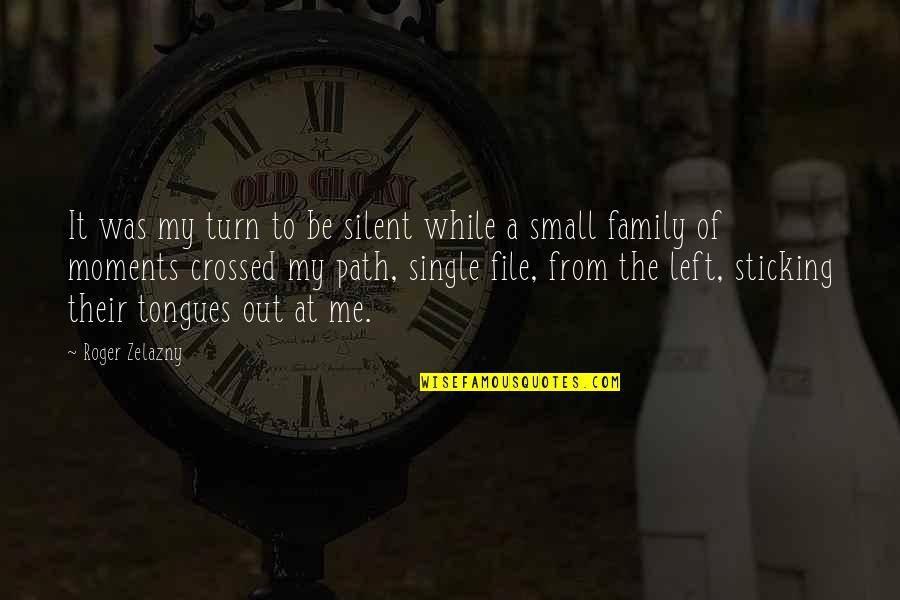 It was my turn to be silent while a small family of moments crossed my path, single file, from the left, sticking their
tongues out
at me. —
Roger Zelazny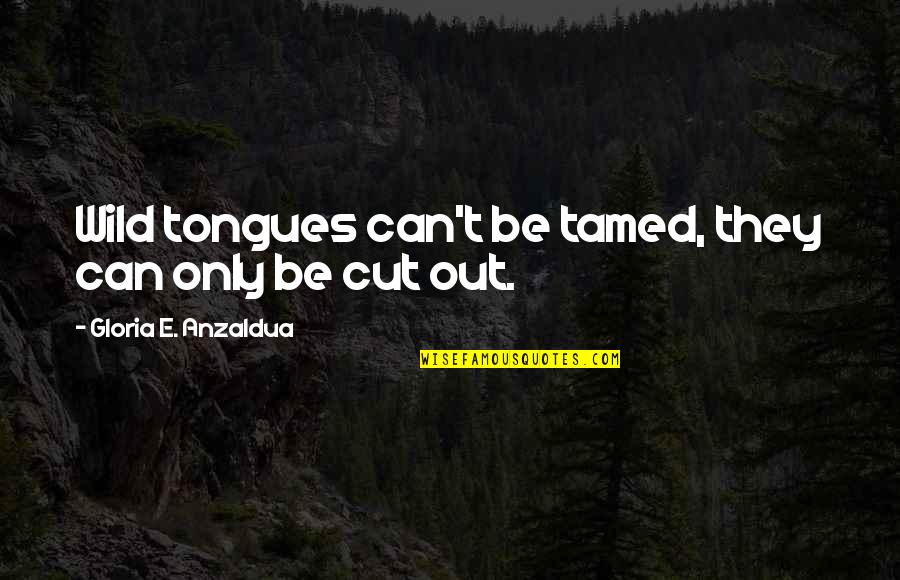 Wild tongues can't be tamed, they can only be cut out. —
Gloria E. Anzaldua
Defend our liberties and fashion into one united people the multitudes brought hither out of many kindred and tongues. —
Thomas Jefferson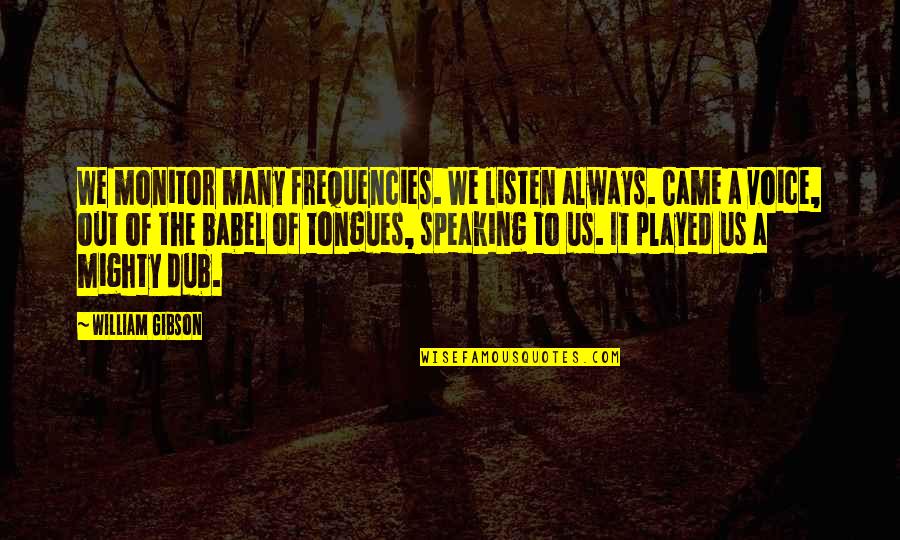 We monitor many frequencies. We listen always. Came a voice, out of the babel of tongues, speaking to us. It played us a mighty dub. —
William Gibson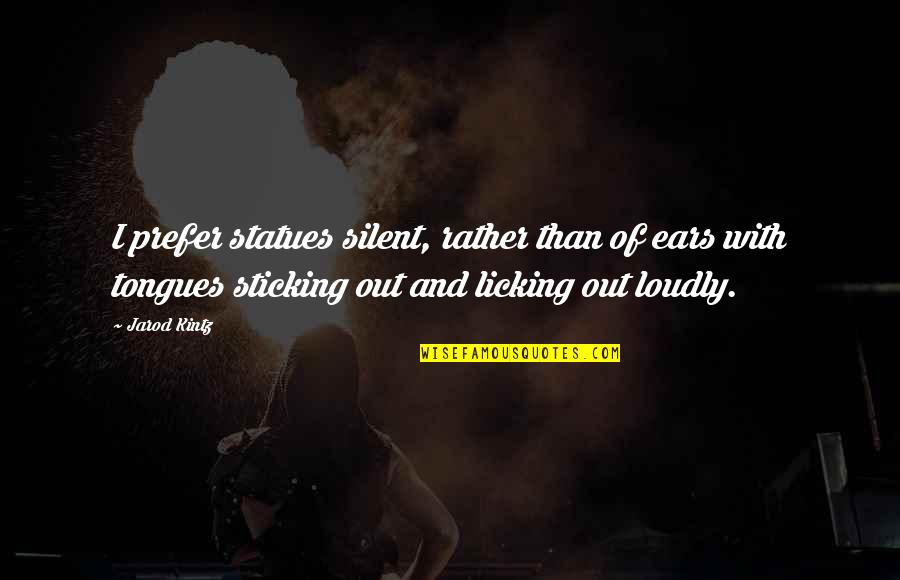 I prefer statues silent, rather than of ears with tongues sticking out and licking out loudly. —
Jarod Kintz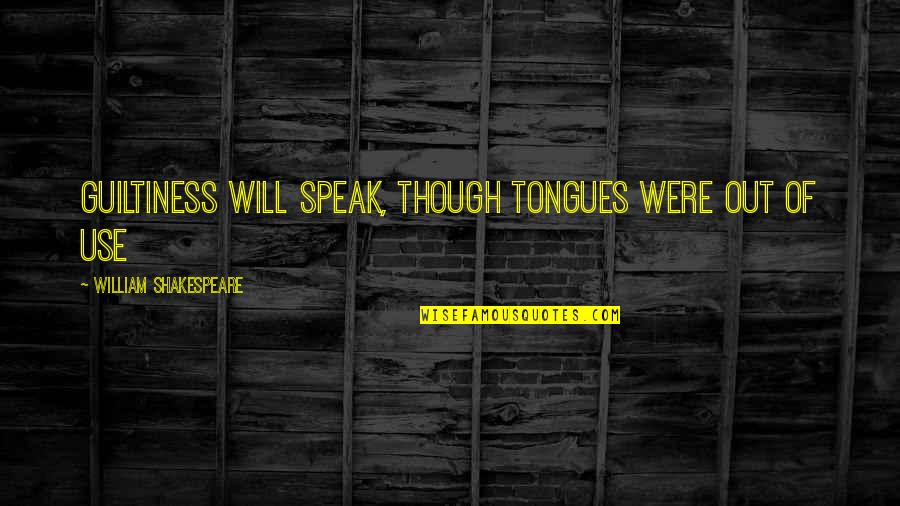 Guiltiness will speak, though tongues were out of use —
William Shakespeare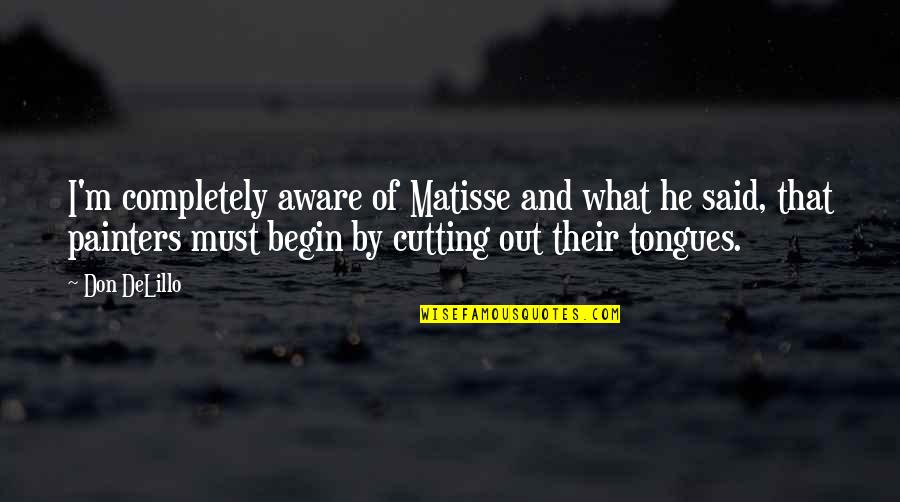 I'm completely aware of Matisse and what he said, that painters must begin by cutting out their tongues. —
Don DeLillo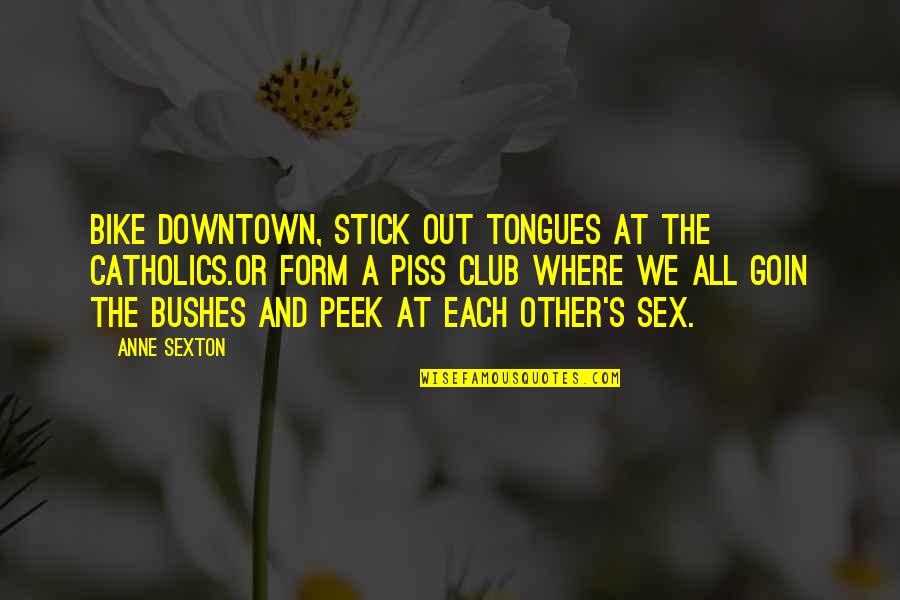 Bike downtown, stick out tongues at the Catholics.
Or form a Piss Club where we all go
in the bushes and peek at each other's sex. —
Anne Sexton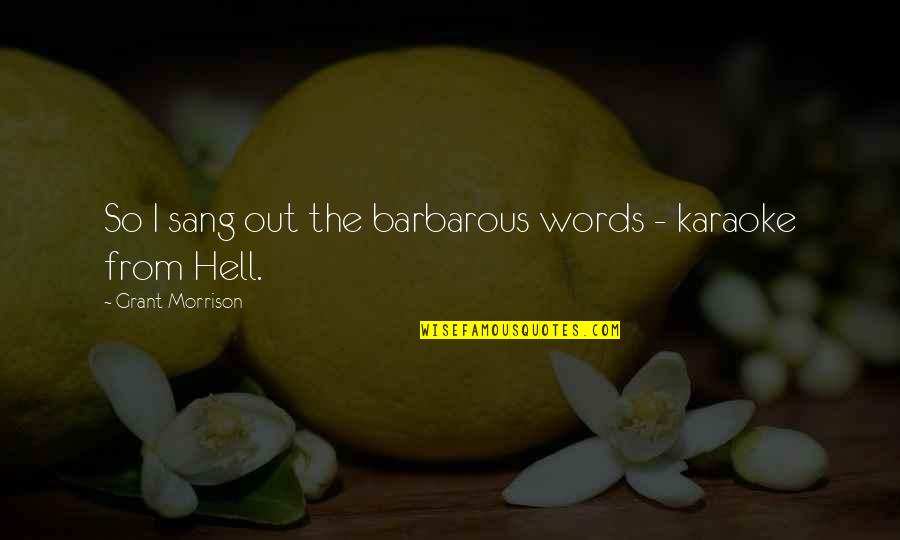 So I sang out the barbarous words - karaoke from Hell. —
Grant Morrison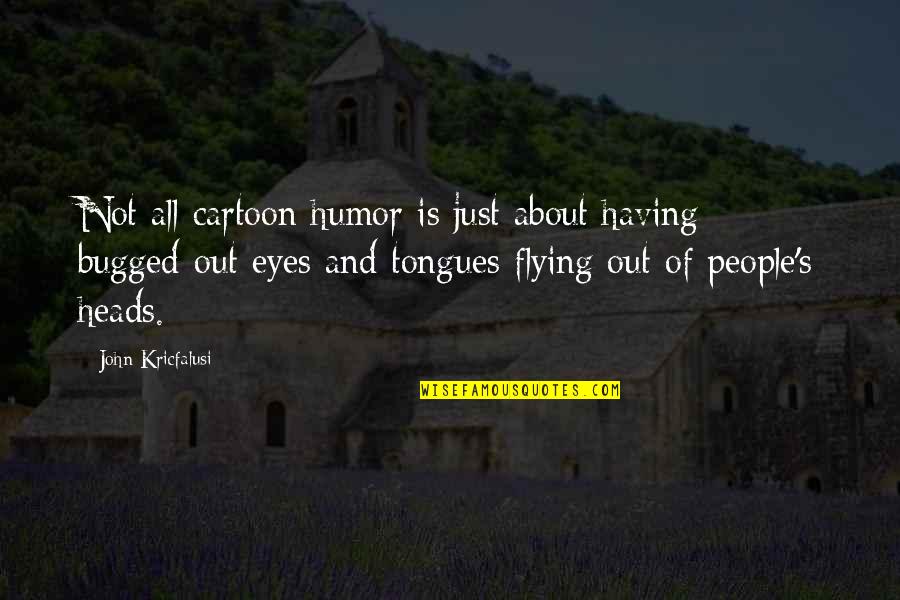 Not all cartoon humor is just about having bugged-out eyes and tongues flying out of people's heads. —
John Kricfalusi