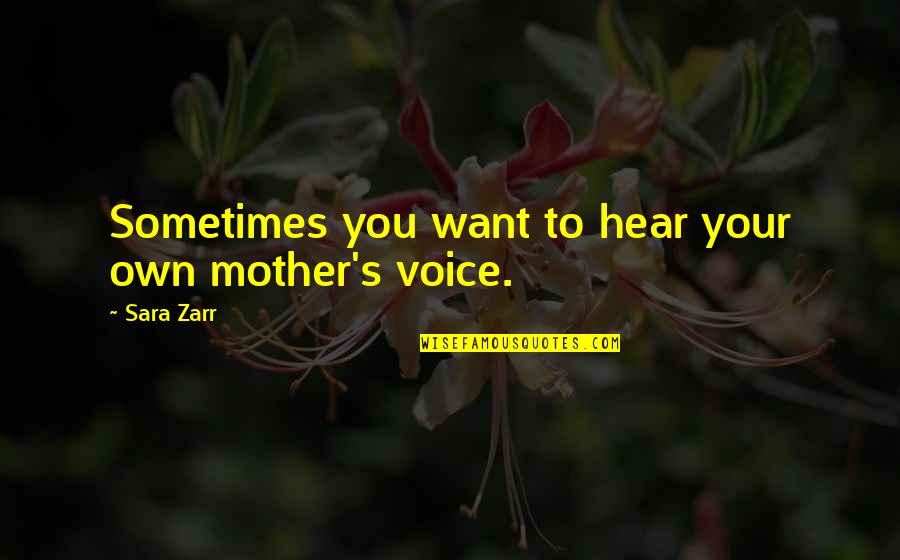 Sometimes you want to hear your own mother's voice.
—
Sara Zarr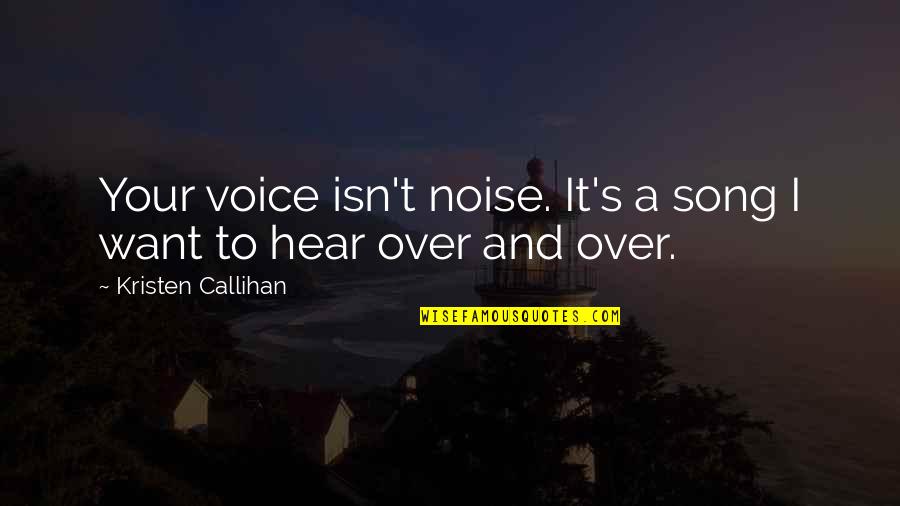 Your voice isn't noise. It's a song I want to hear over and over.
—
Kristen Callihan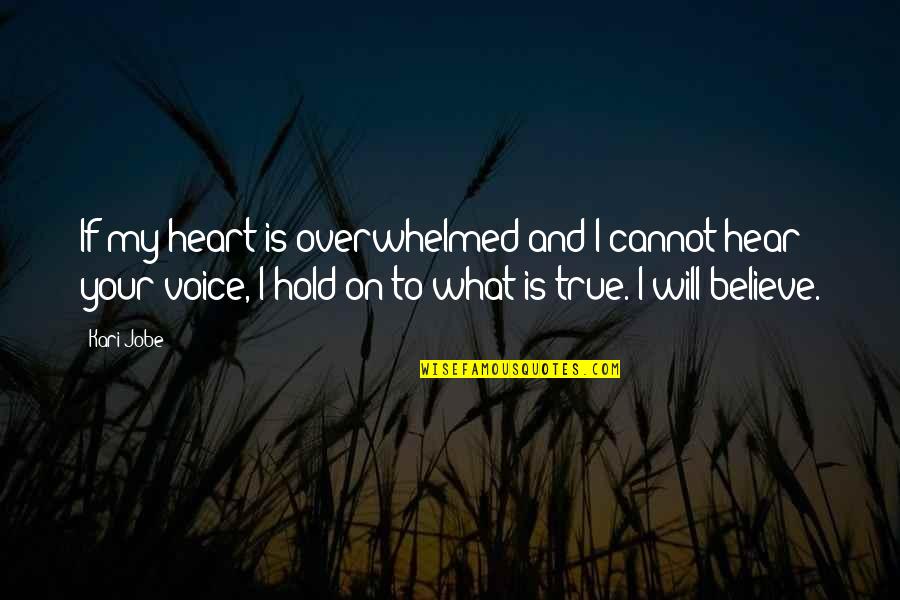 If my heart is overwhelmed and I cannot hear your voice, I hold on to what is true. I will believe.
—
Kari Jobe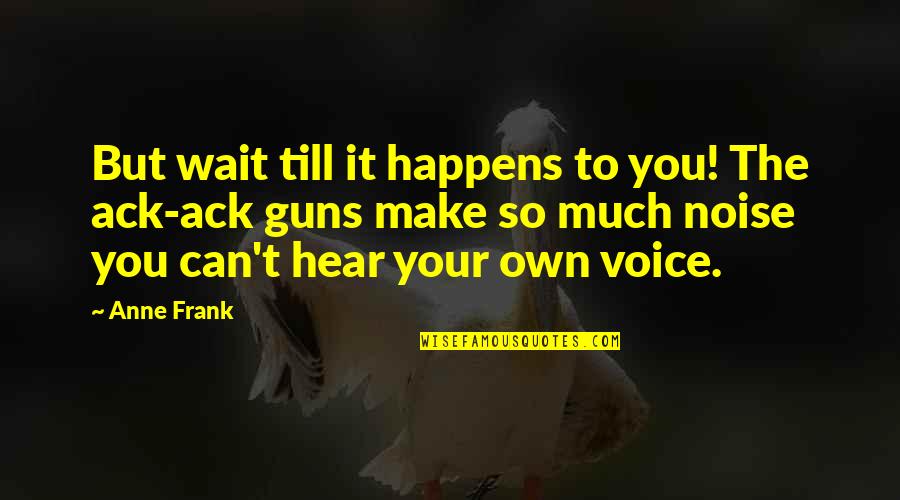 But wait till it happens to you! The ack-ack guns make so much noise you can't hear your own voice.
—
Anne Frank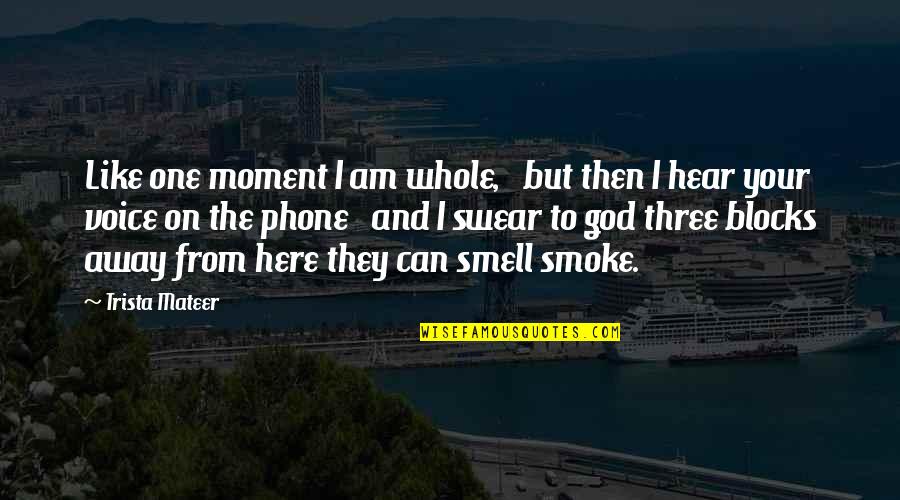 Like one moment I am whole, but then I hear your voice on the phone and I swear to god three blocks away from here they can smell smoke.
—
Trista Mateer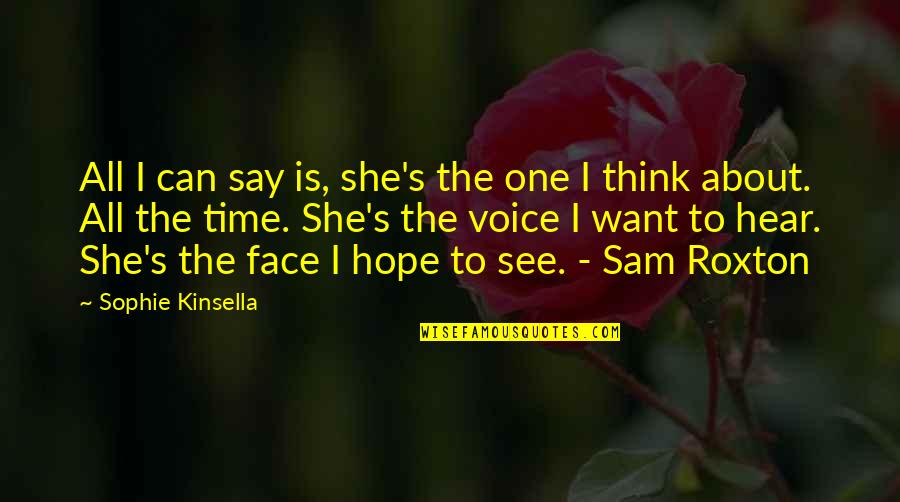 All I can say is, she's the one I think about. All the time. She's the voice I want to hear. She's the face I hope to see. - Sam Roxton
—
Sophie Kinsella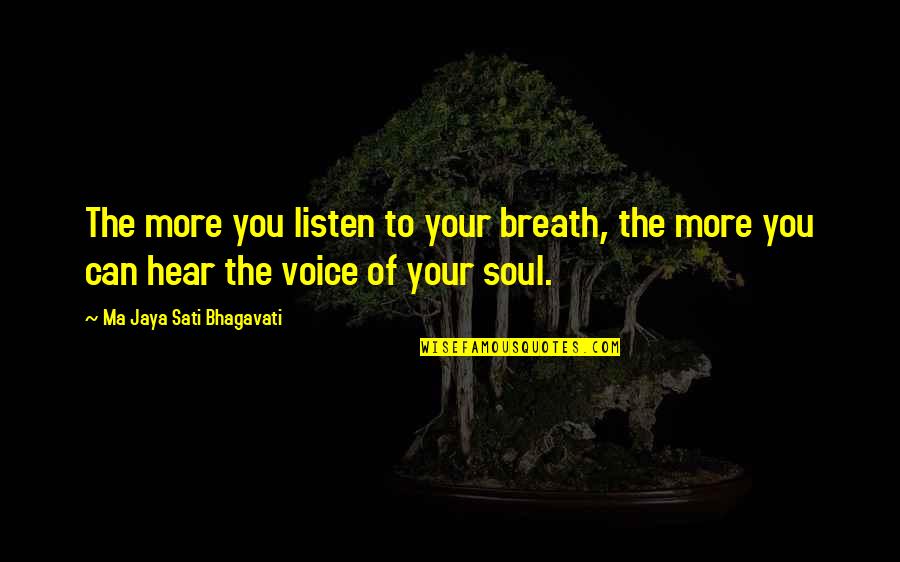 The more you listen to your breath, the more you can hear the voice of your soul.
—
Ma Jaya Sati Bhagavati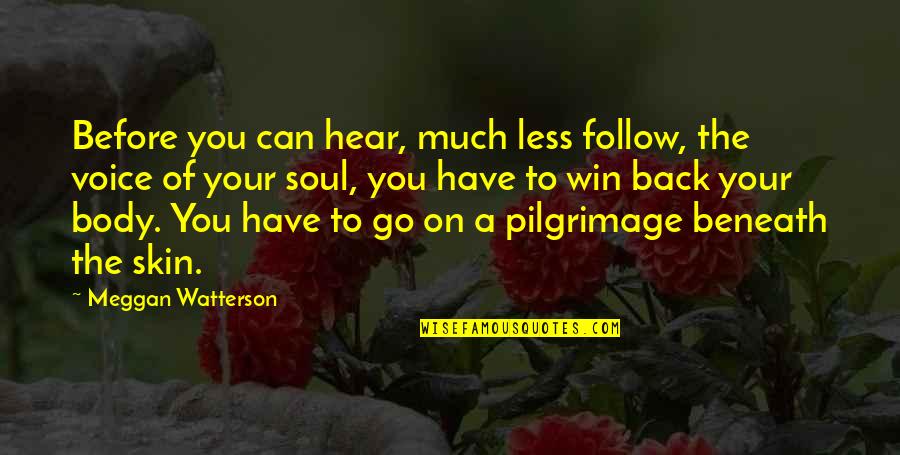 Before you can hear, much less follow, the voice of your soul, you have to win back your body. You have to go on a pilgrimage beneath the skin.
—
Meggan Watterson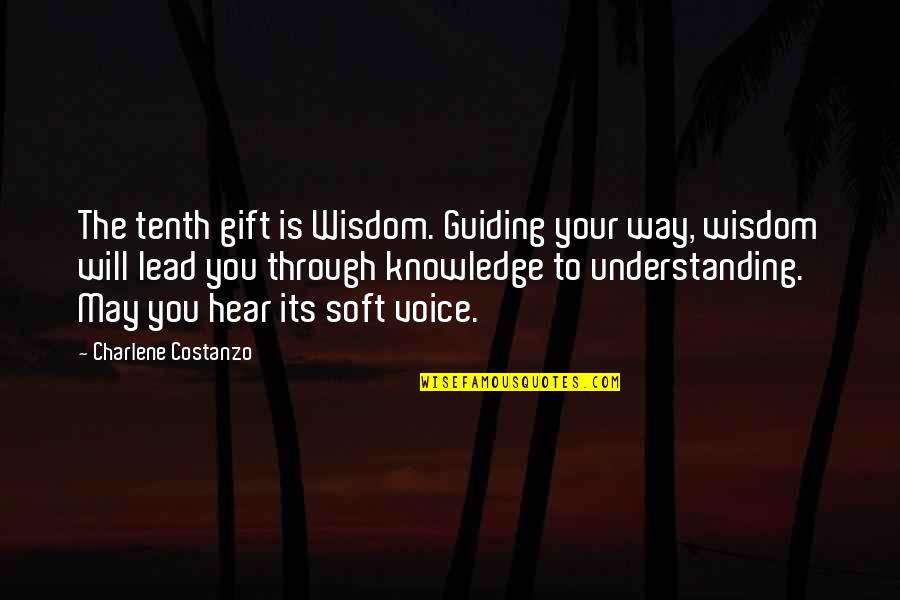 The tenth gift is Wisdom. Guiding your way, wisdom will lead you through knowledge to understanding. May you hear its soft voice.
—
Charlene Costanzo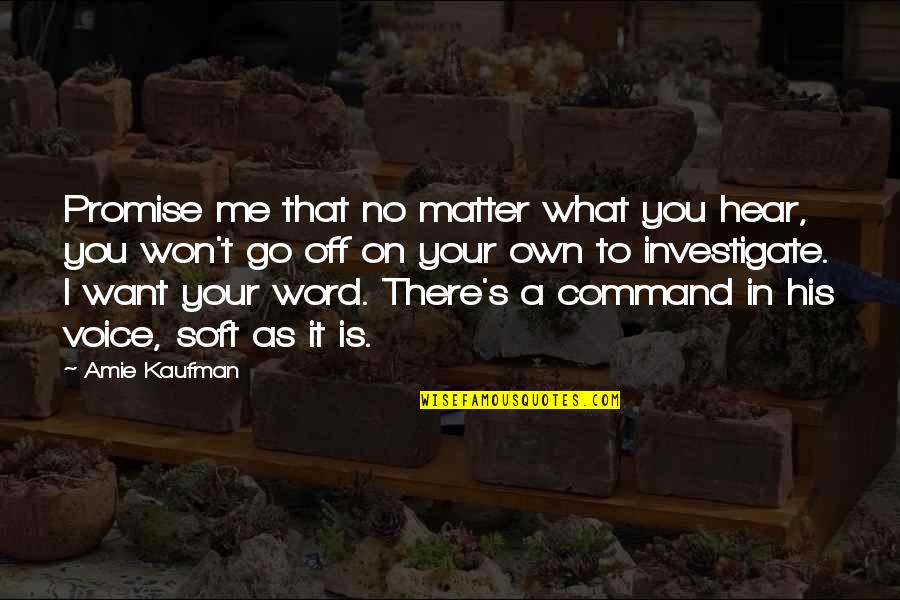 Promise me that no matter what you hear, you won't go off on your own to investigate. I want your word. There's a command in his voice, soft as it is. —
Amie Kaufman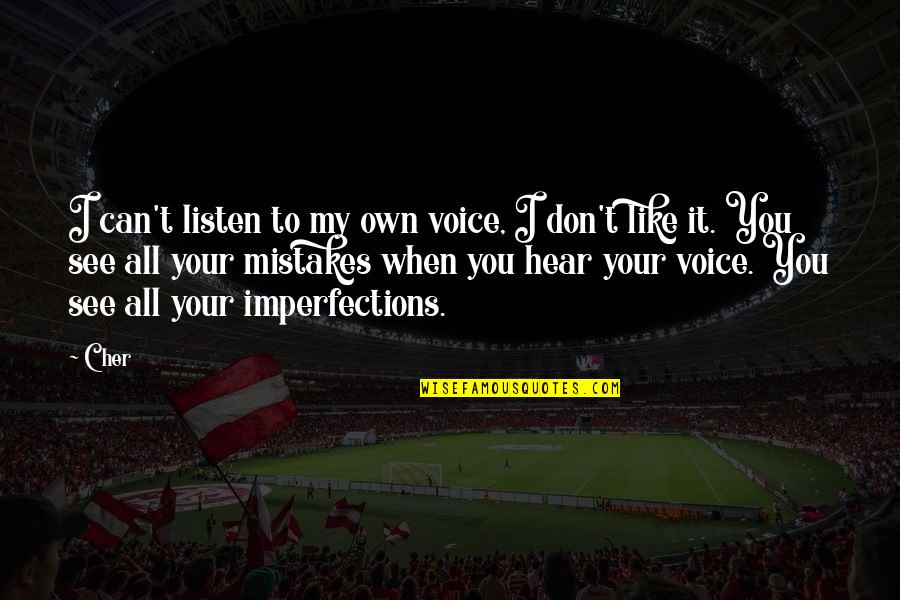 I can't listen to my own voice, I don't like it. You see all your mistakes when you hear your voice. You see all your imperfections. —
Cher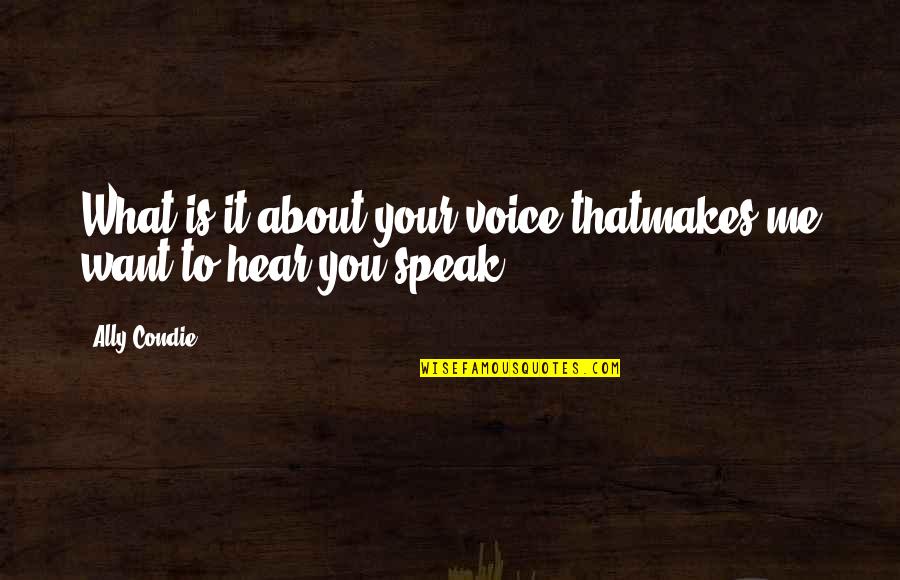 What is it about your voice that
makes me want to hear you speak? —
Ally Condie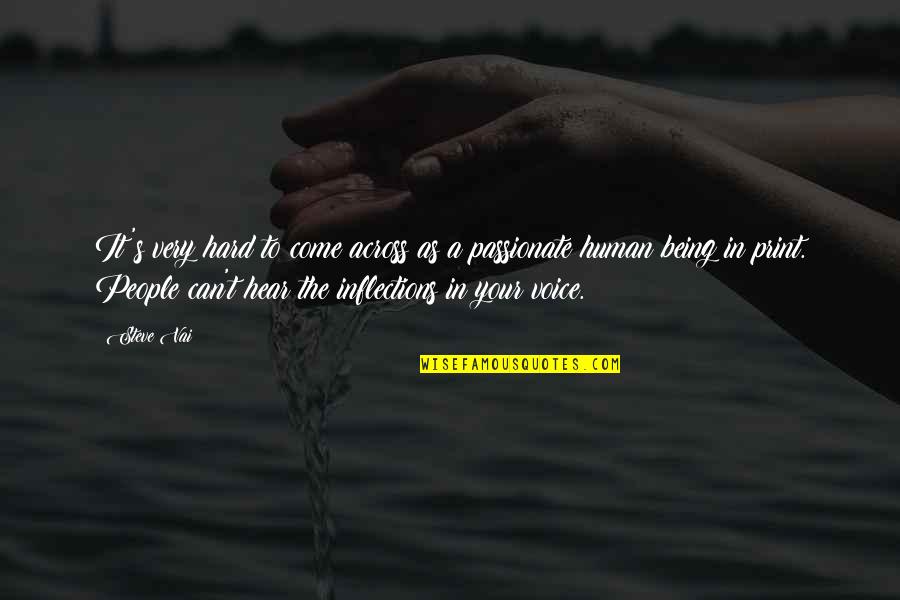 It's very hard to come across as a passionate human being in print. People can't hear the inflections in your voice. —
Steve Vai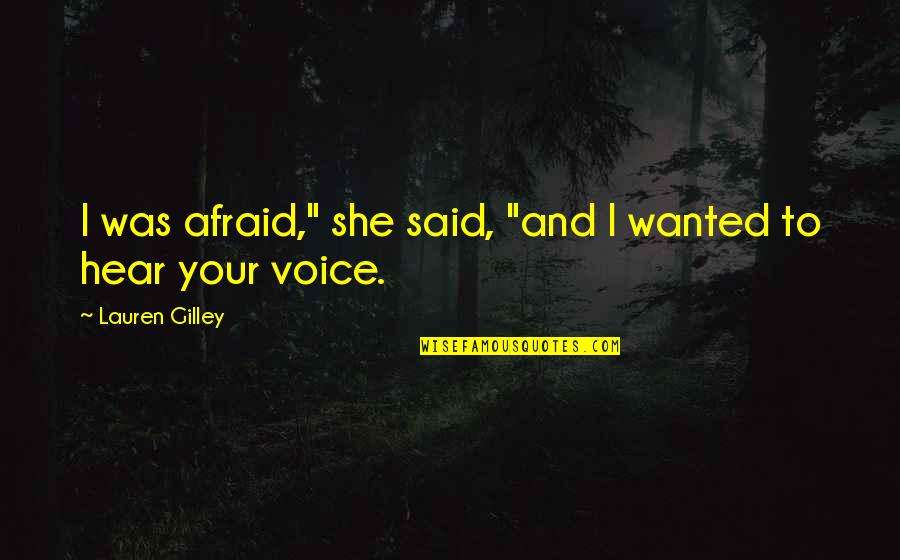 I was afraid," she said, "and I wanted
to hear your voice
. —
Lauren Gilley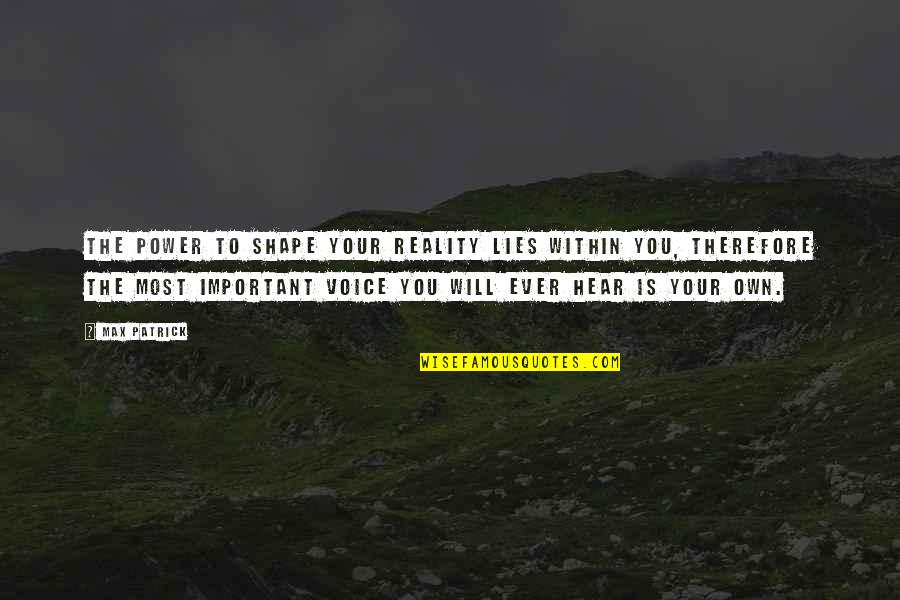 The power to shape your reality lies within you, therefore the most important voice you will ever hear is your own. —
Max Patrick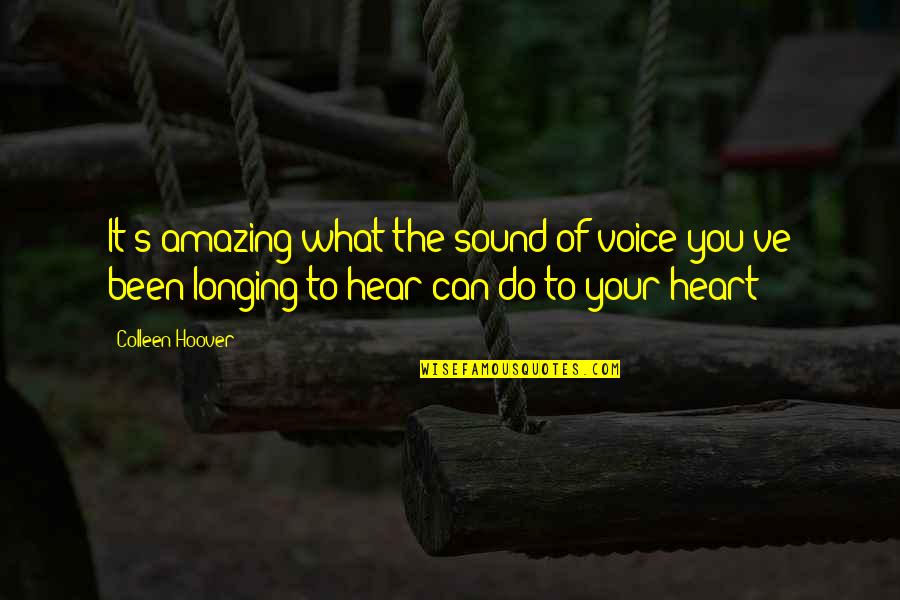 It's amazing what the sound of voice you've been longing to hear can do to your heart —
Colleen Hoover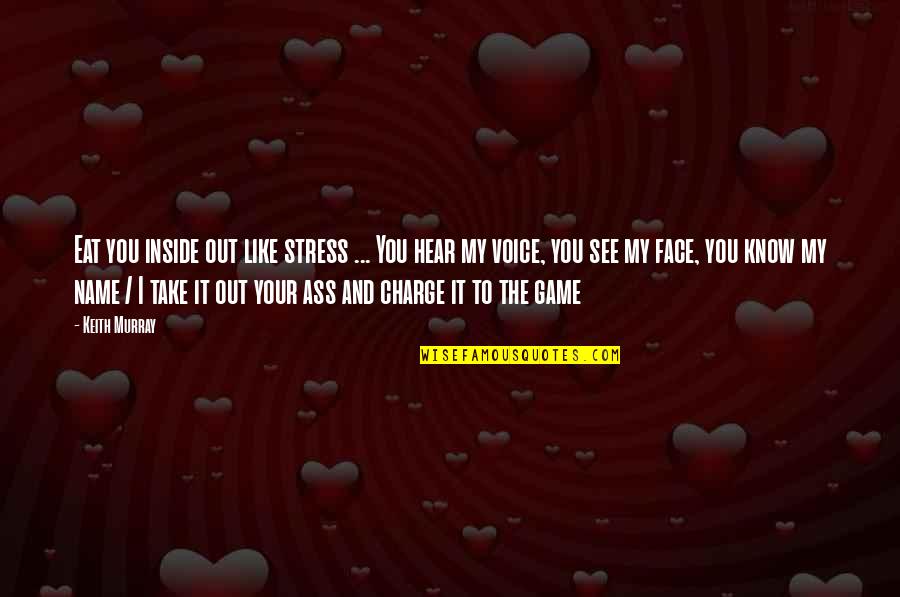 Eat you inside out like stress ... You hear my voice, you see my face, you know my name / I take it out your ass and charge it to the game —
Keith Murray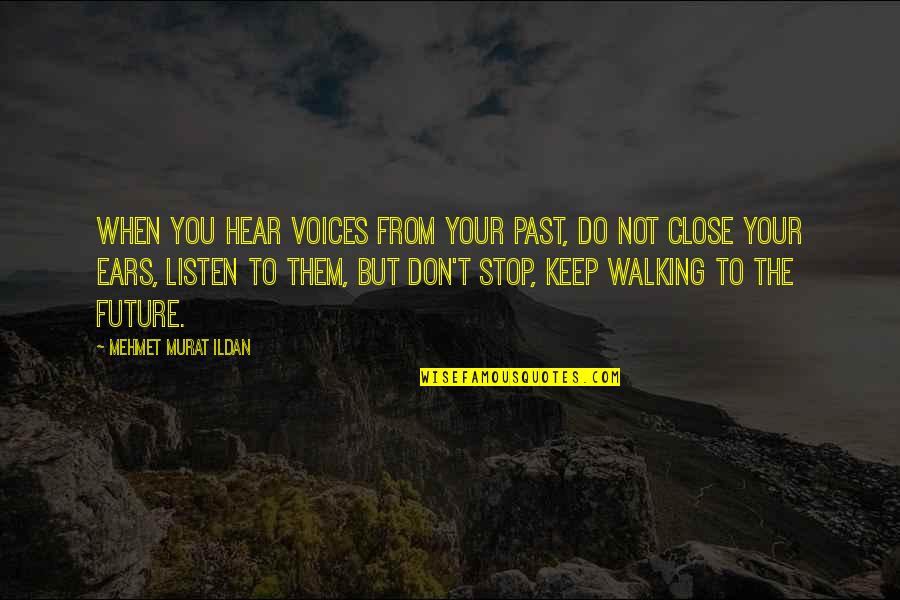 When you hear voices from your past, do not close your ears, listen to them, but don't stop, keep walking to the future. —
Mehmet Murat Ildan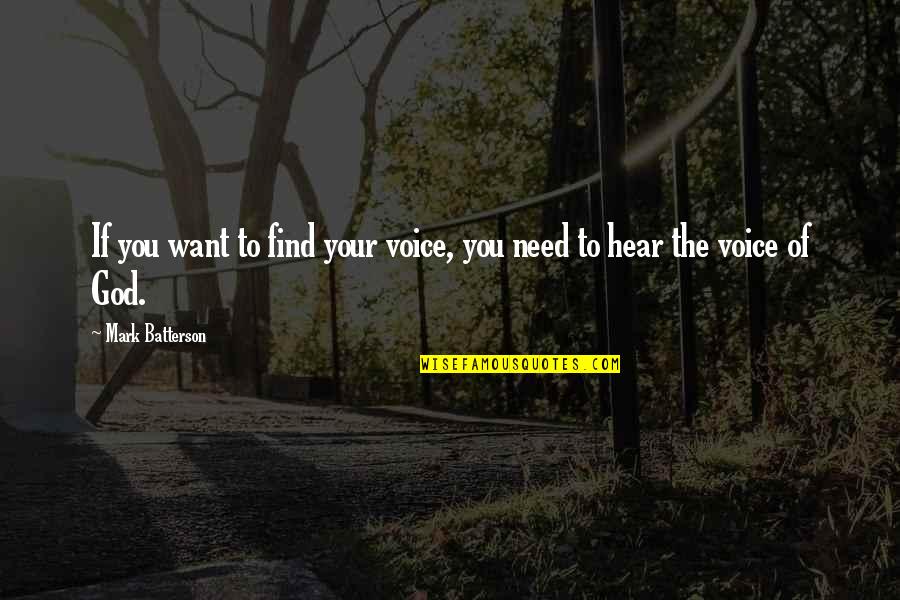 If you want to find your voice, you need to hear the voice of God. —
Mark Batterson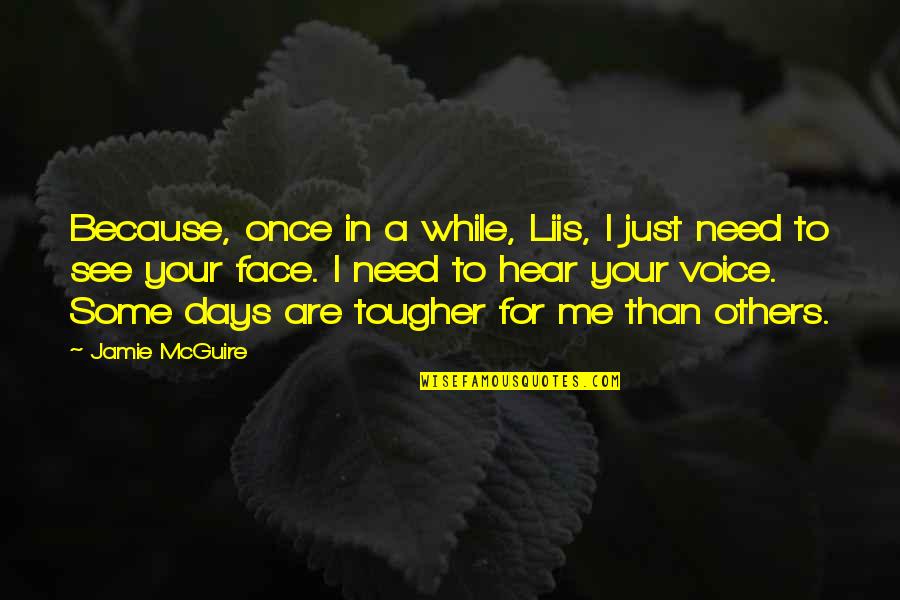 Because, once in a while, Liis, I just need to see your face. I need
to hear your voice
. Some days are tougher for me than others. —
Jamie McGuire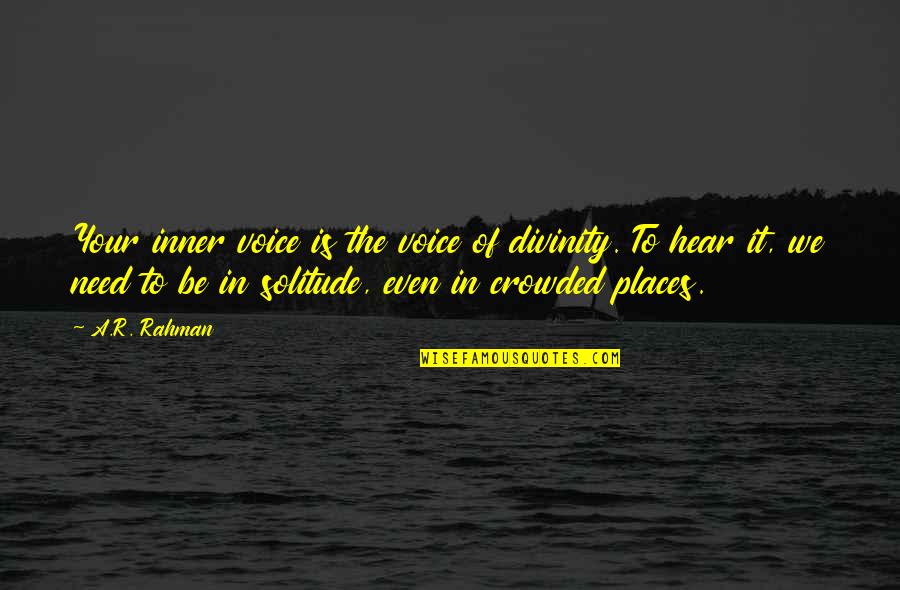 Your inner voice is the voice of divinity. To hear it, we need to be in solitude, even in crowded places. —
A.R. Rahman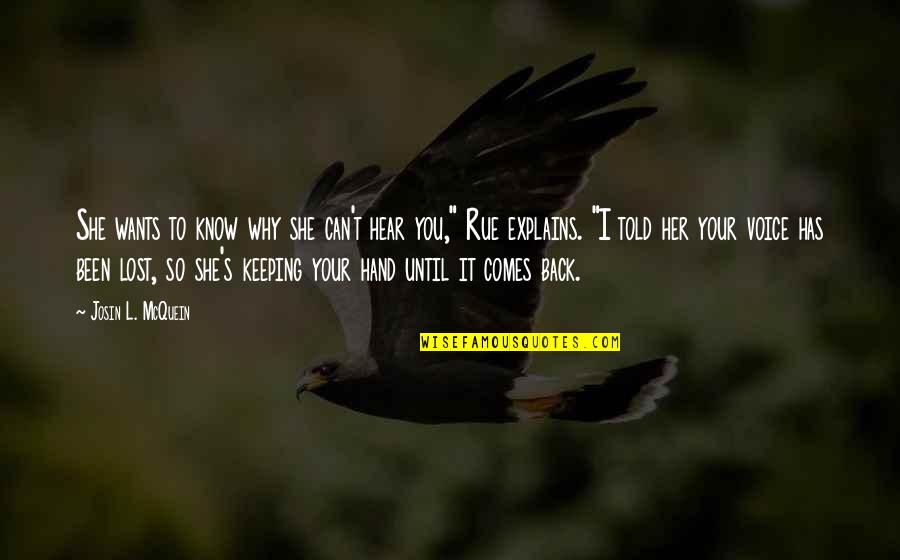 She wants to know why she can't hear you," Rue explains. "I told her your voice has been lost, so she's keeping your hand until it comes back. —
Josin L. McQuein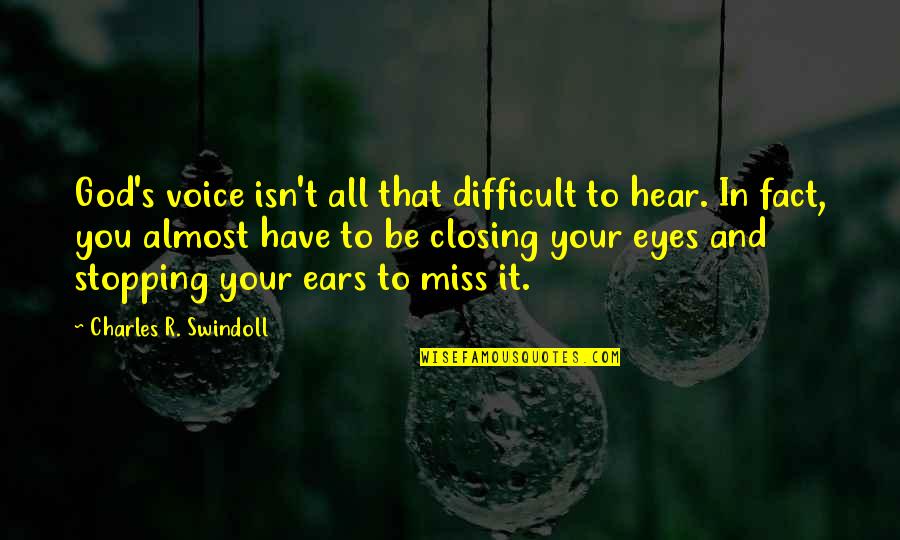 God's voice isn't all that difficult to hear. In fact, you almost have to be closing your eyes and stopping your ears to miss it. —
Charles R. Swindoll
If you go to a desert, you will hear this mysterious voice: Be wise, protect your forests! —
Mehmet Murat Ildan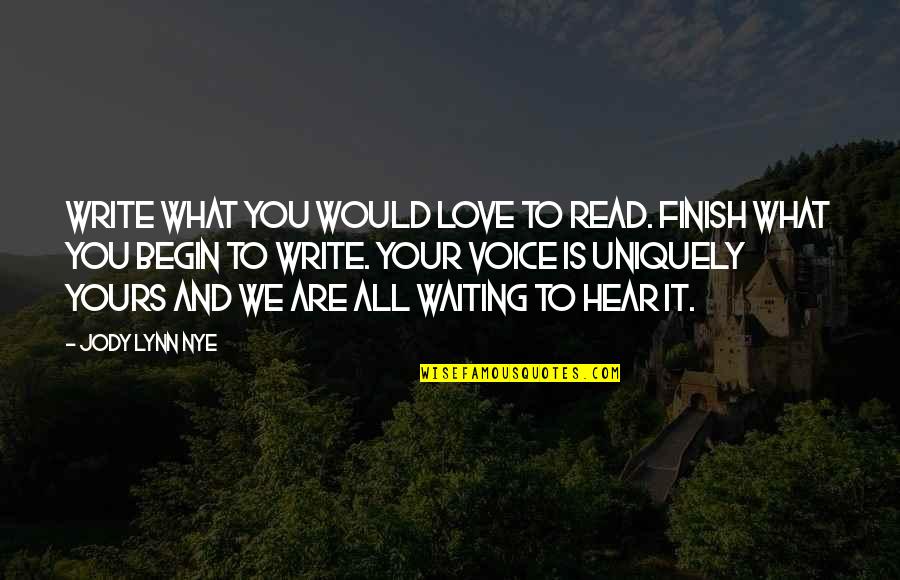 Write what you would love to read. Finish what you begin to write. Your voice is uniquely yours and we are all waiting to hear it. —
Jody Lynn Nye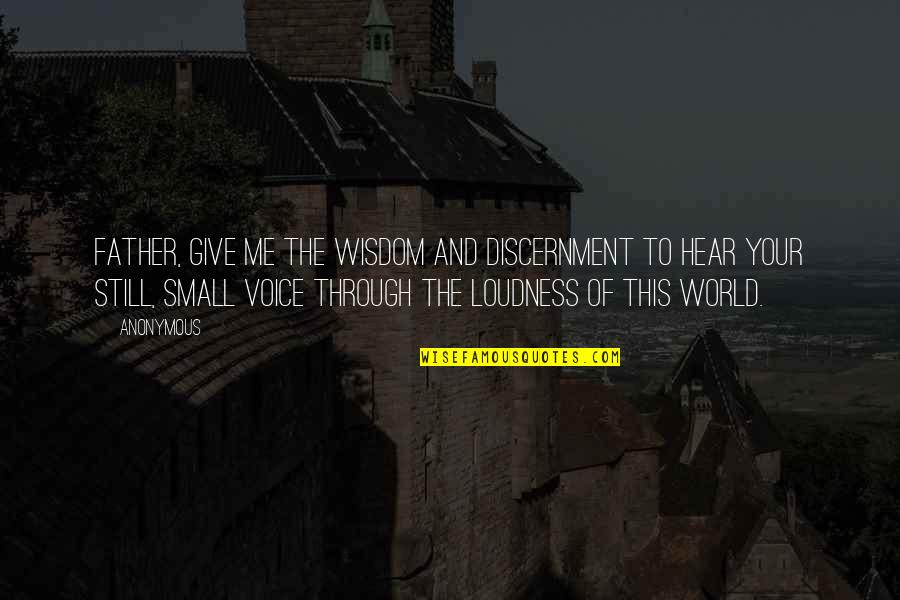 Father, give me the wisdom and discernment to hear Your still, small voice through the loudness of this world. —
Anonymous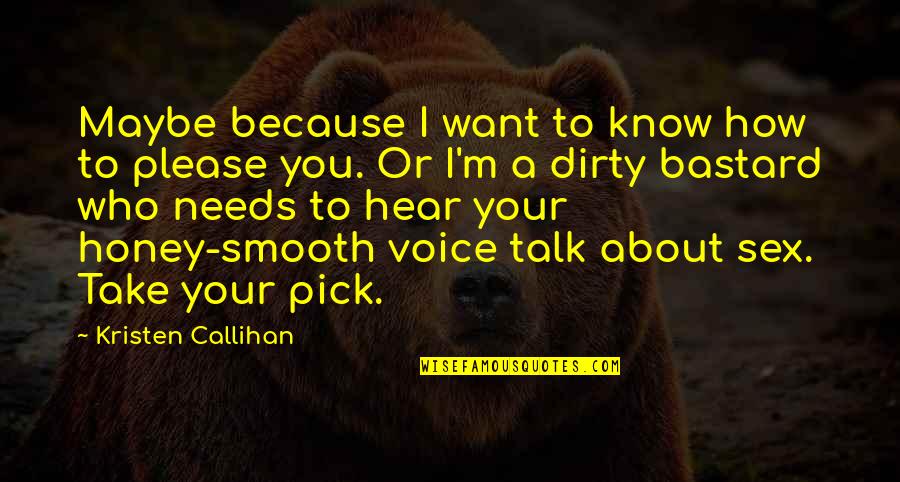 Maybe because I want to know how to please you. Or I'm a dirty bastard who needs to hear your honey-smooth voice talk about sex. Take your pick. —
Kristen Callihan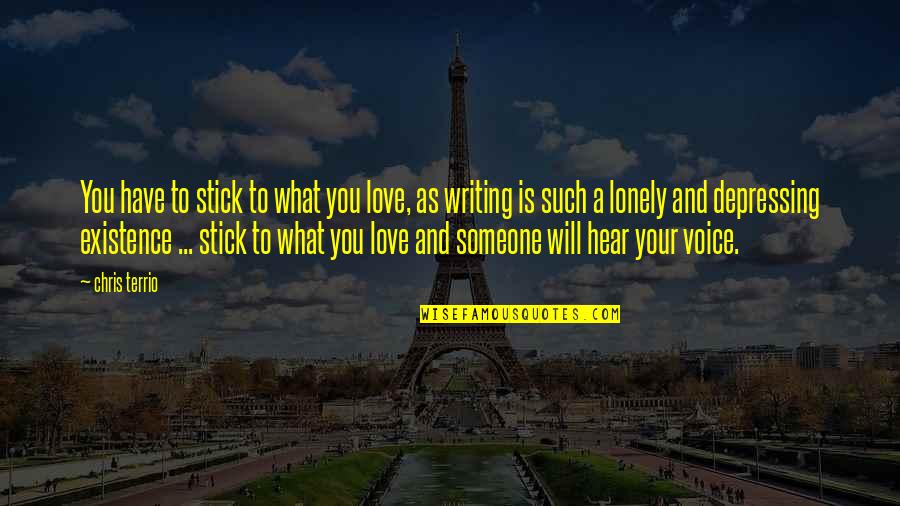 You have to stick to what you love, as writing is such a lonely and depressing existence ... stick to what you love and someone will hear your voice. —
Chris Terrio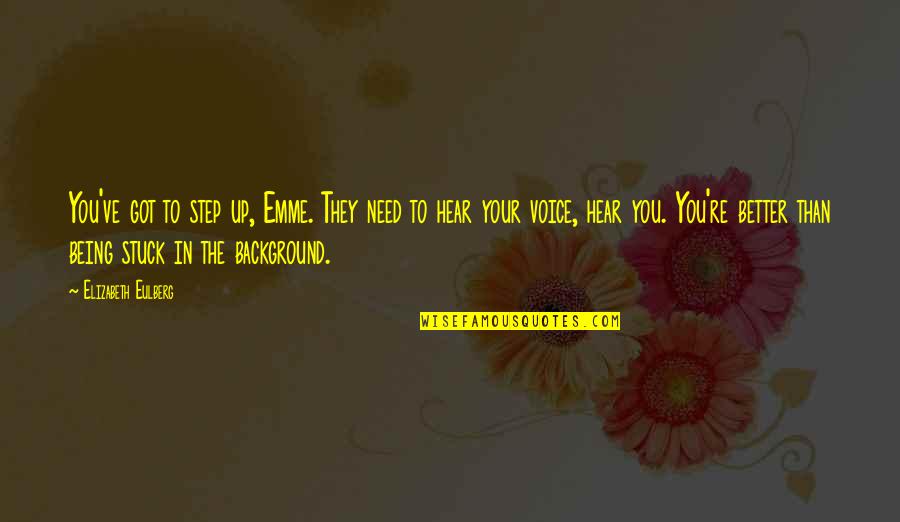 You've got to step up, Emme. They need
to hear your voice
, hear you. You're better than being stuck in the background. —
Elizabeth Eulberg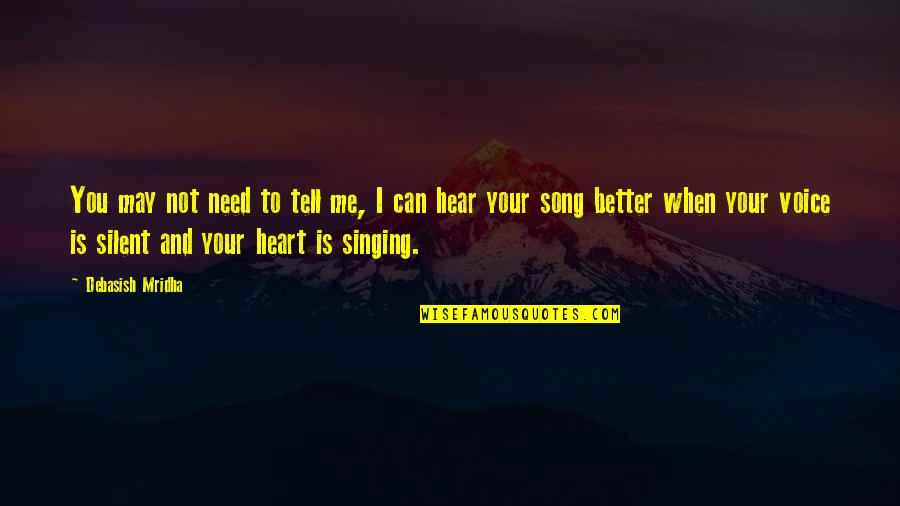 You may not need to tell me, I can hear your song better when your voice is silent and your heart is singing. —
Debasish Mridha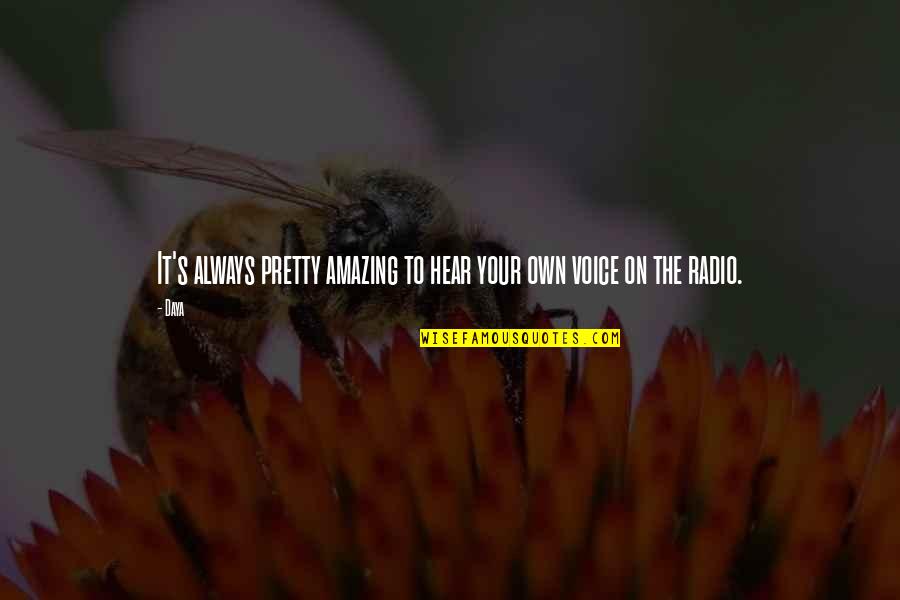 It's always pretty amazing to hear your own voice on the radio. —
Daya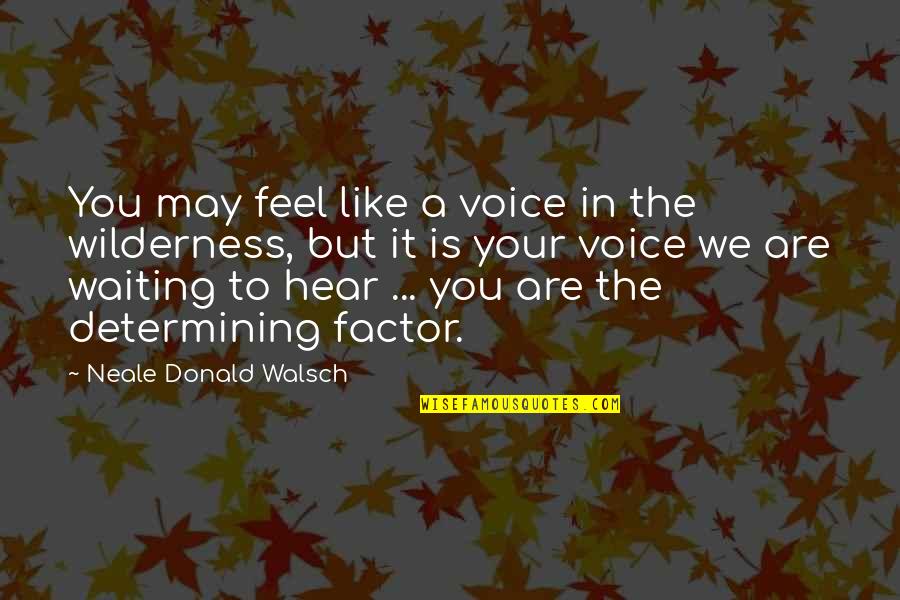 You may feel like a voice in the wilderness, but it is your voice we are waiting to hear ... you are the determining factor. —
Neale Donald Walsch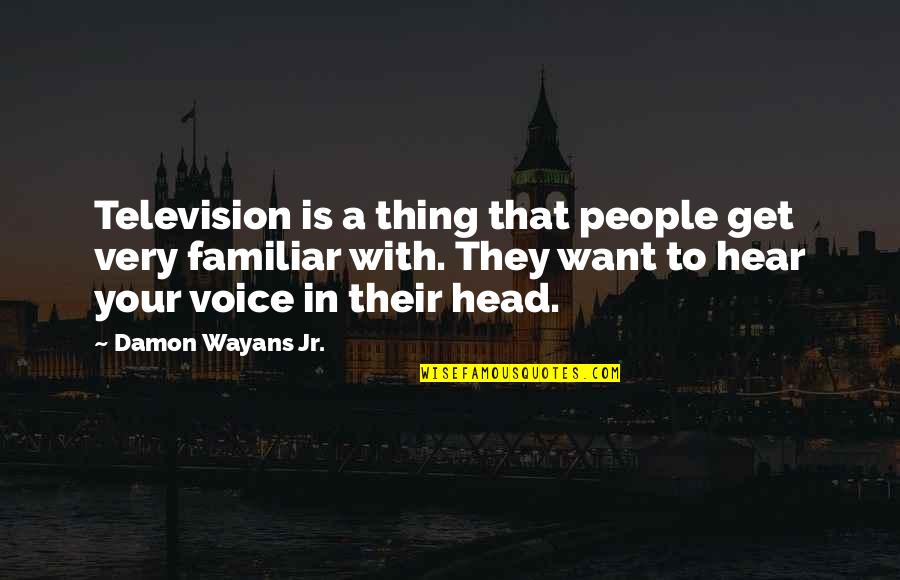 Television is a thing that people get very familiar with. They want
to hear your voice
in their head. —
Damon Wayans Jr.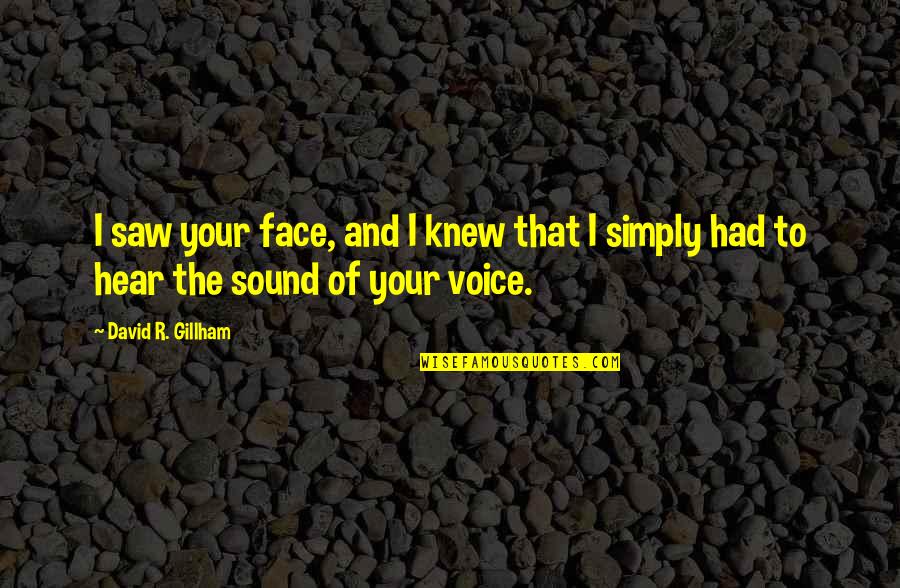 I saw your face, and I knew that I simply had to hear the sound of your voice. —
David R. Gillham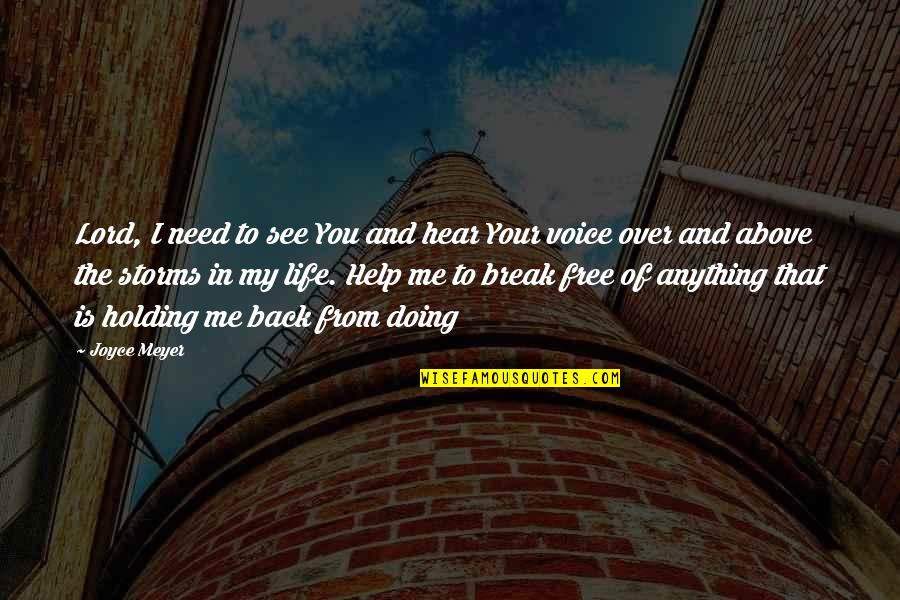 Lord, I need to see You and hear Your voice over and above the storms in my life. Help me to break free of anything that is holding me back from doing —
Joyce Meyer