Things We Lost Quotes
Collection of top 35 famous quotes about Things We Lost
Things We Lost Quotes & Sayings
Happy to read and share the best inspirational Things We Lost quotes, sayings and quotations on Wise Famous Quotes.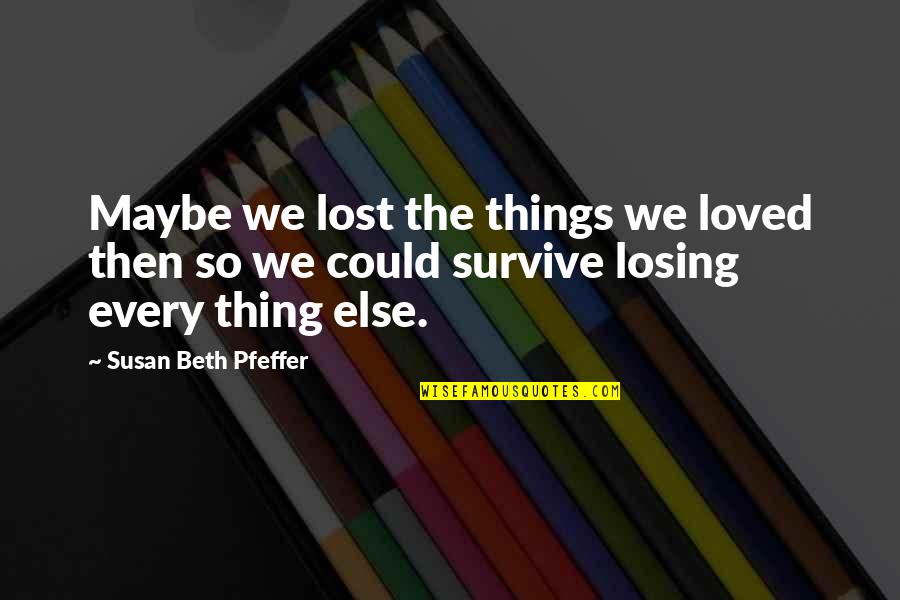 Maybe we lost the things we loved then so we could survive losing every thing else.
—
Susan Beth Pfeffer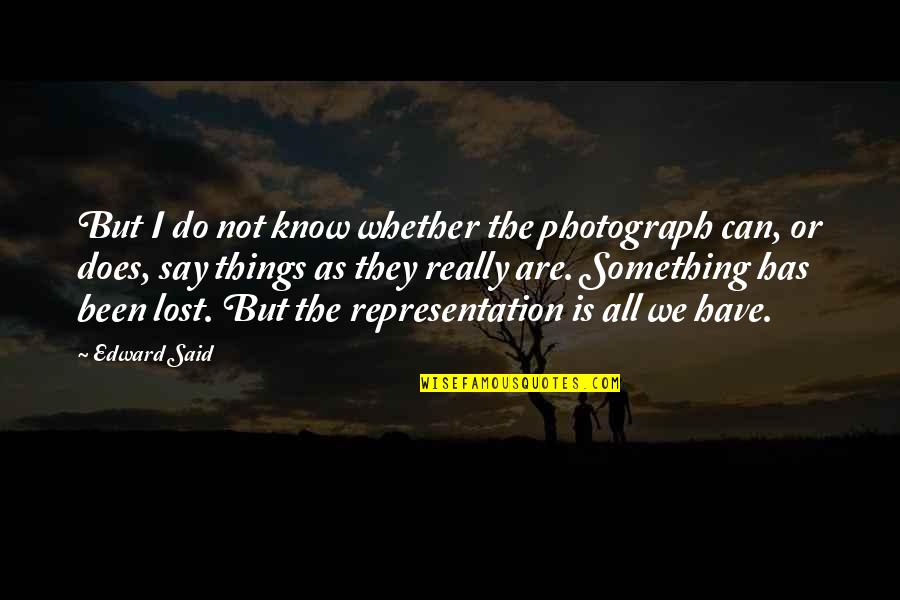 But I do not know whether the photograph can, or does, say things as they really are. Something has been lost. But the representation is all we have.
—
Edward Said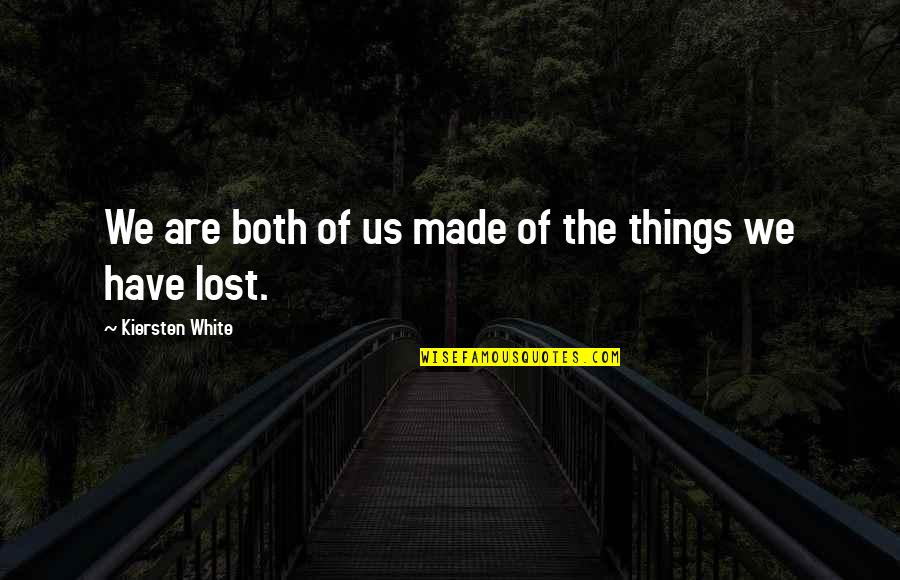 We are both of us made of the things we have lost.
—
Kiersten White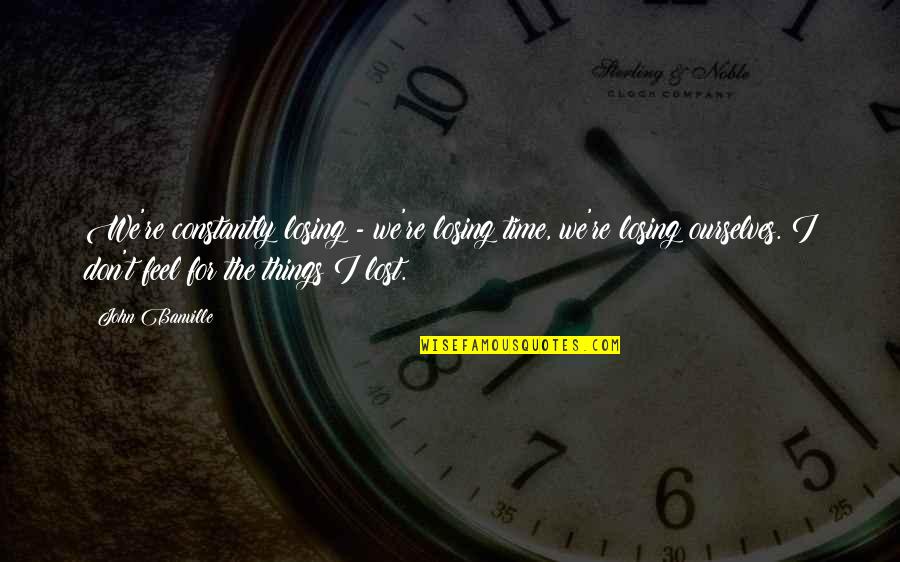 We're constantly losing - we're losing time, we're losing ourselves. I don't feel for the things I lost.
—
John Banville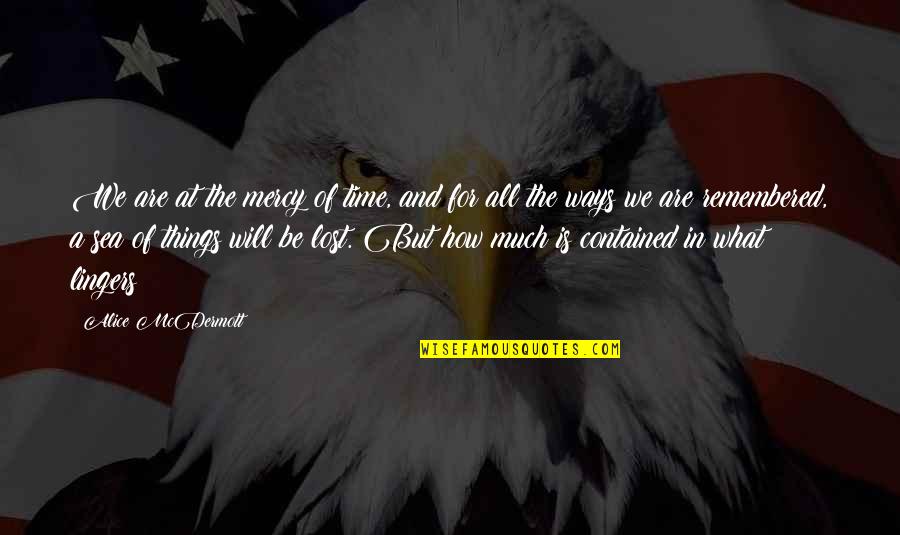 We are at the mercy of time, and for all the ways we are remembered, a sea of things will be lost. But how much is contained in what lingers!
—
Alice McDermott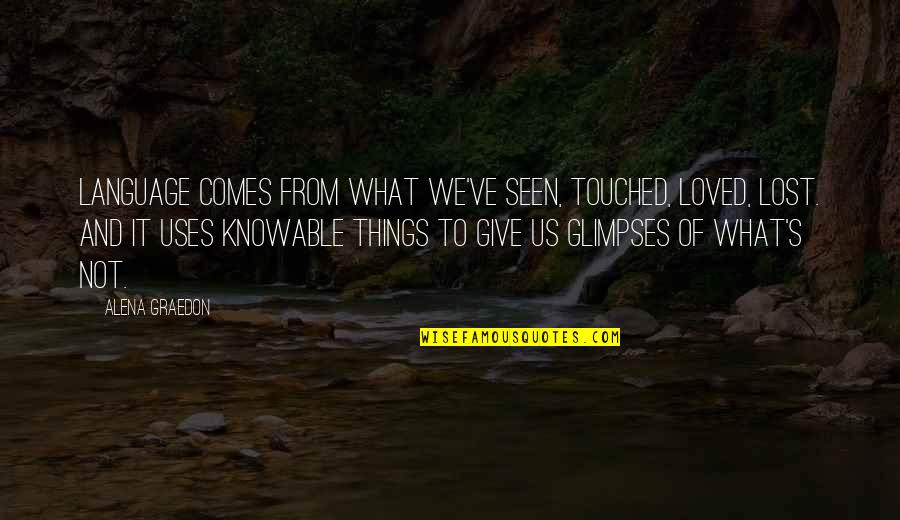 Language comes from what we've seen, touched, loved, lost. And it uses knowable things to give us glimpses of what's not.
—
Alena Graedon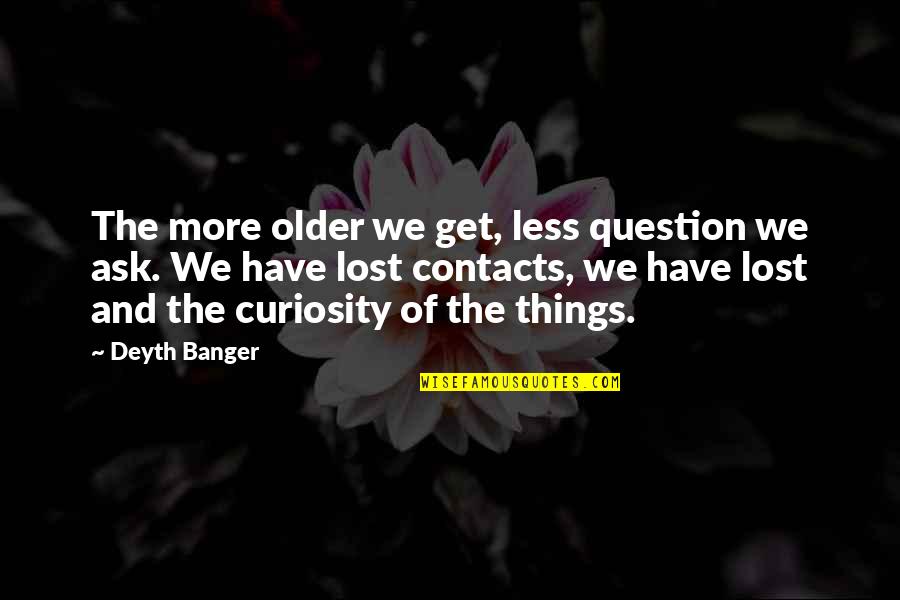 The more older we get, less question we ask. We have lost contacts, we have lost and the curiosity of the things. —
Deyth Banger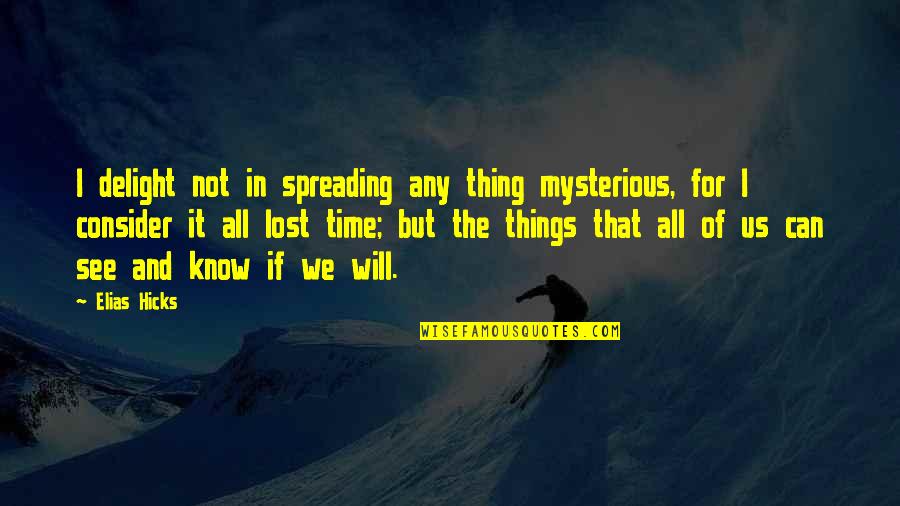 I delight not in spreading any thing mysterious, for I consider it all lost time; but the things that all of us can see and know if we will. —
Elias Hicks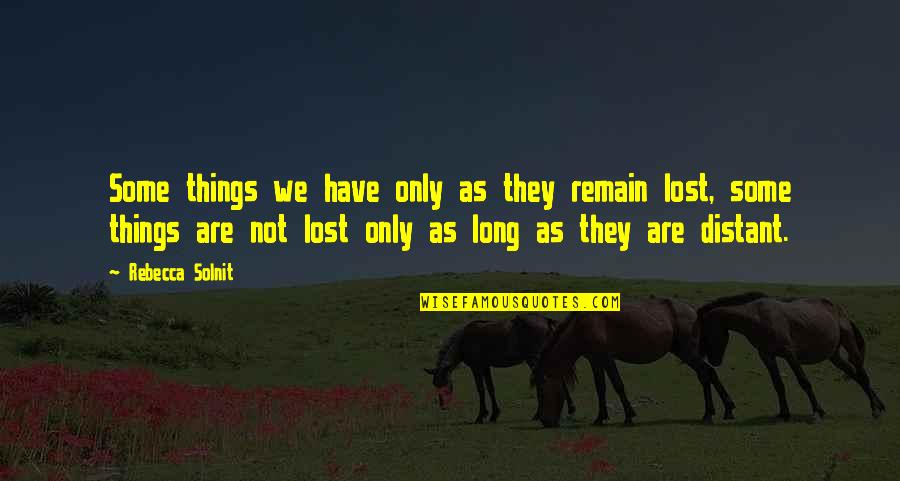 Some things we have only as they remain lost, some things are not lost only as long as they are distant. —
Rebecca Solnit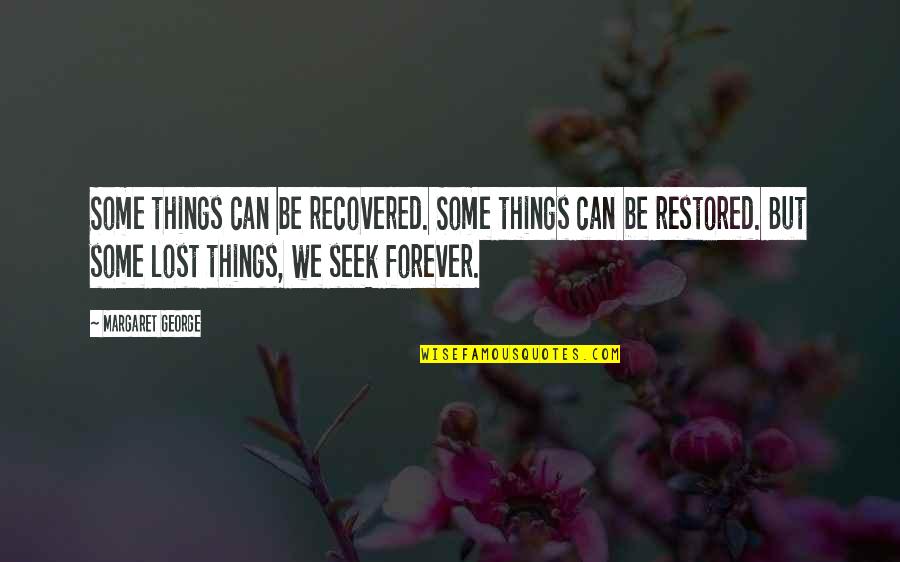 Some things can be recovered. Some things can be restored. But some lost things, we seek forever. —
Margaret George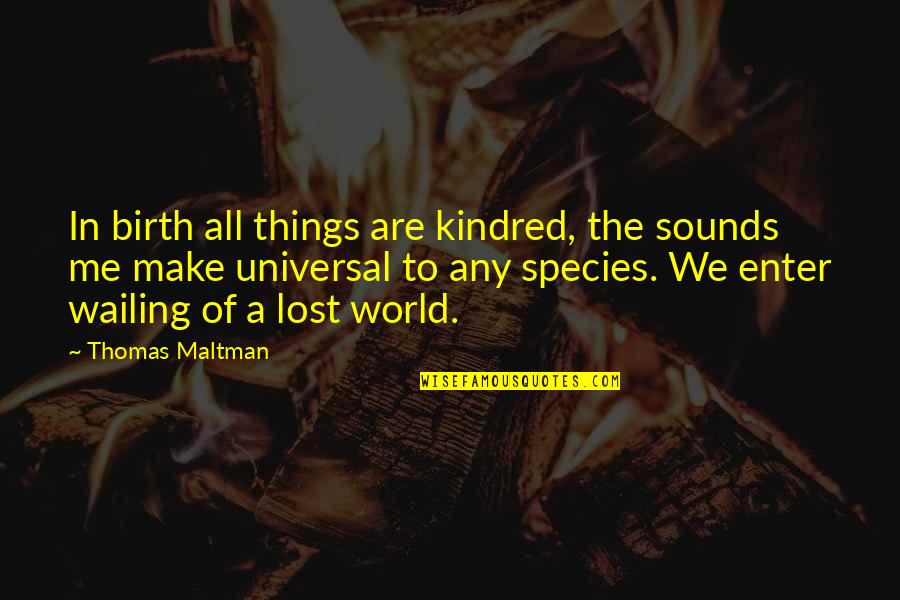 In birth all things are kindred, the sounds me make universal to any species. We enter wailing of a lost world. —
Thomas Maltman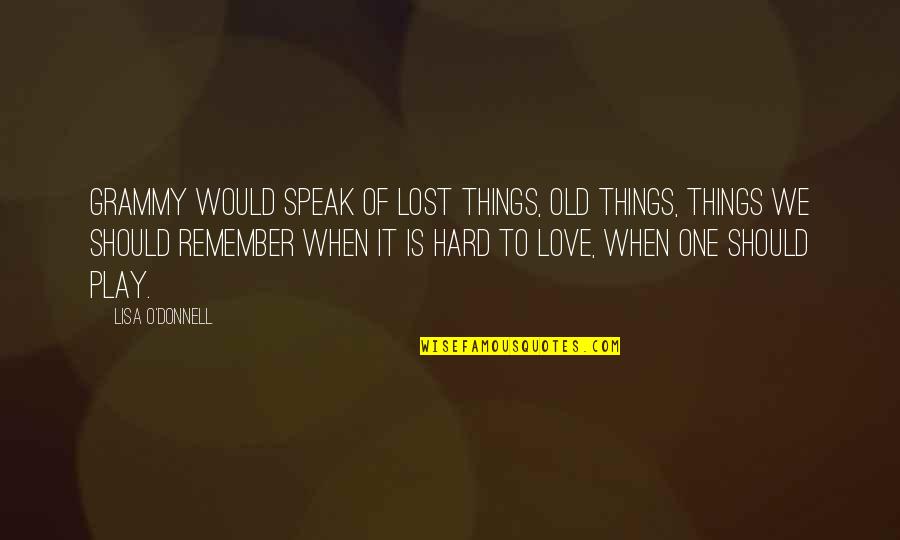 Grammy would speak of lost things, old things, things we should remember when it is hard to love, when one should play. —
Lisa O'Donnell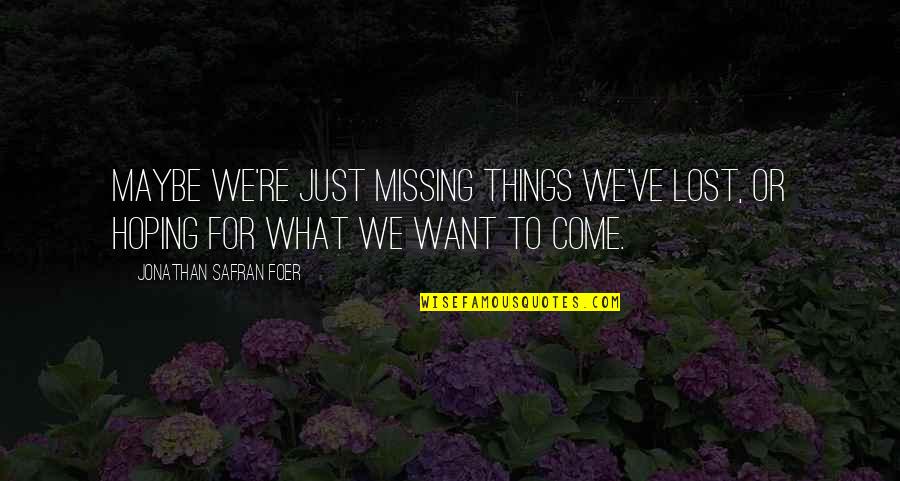 Maybe we're just missing things we've lost, or hoping for what we want to come. —
Jonathan Safran Foer
You know how we can be about things which sparkle and shine. We imagine they will put back something of what has been lost. —
Catherynne M Valente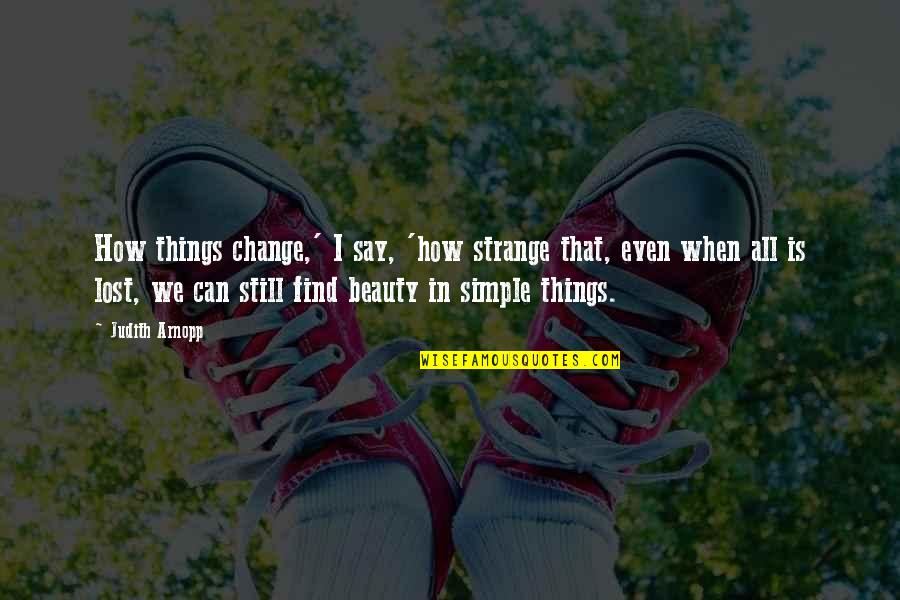 How things change,' I say, 'how strange that, even when all is lost, we can still find beauty in simple things. —
Judith Arnopp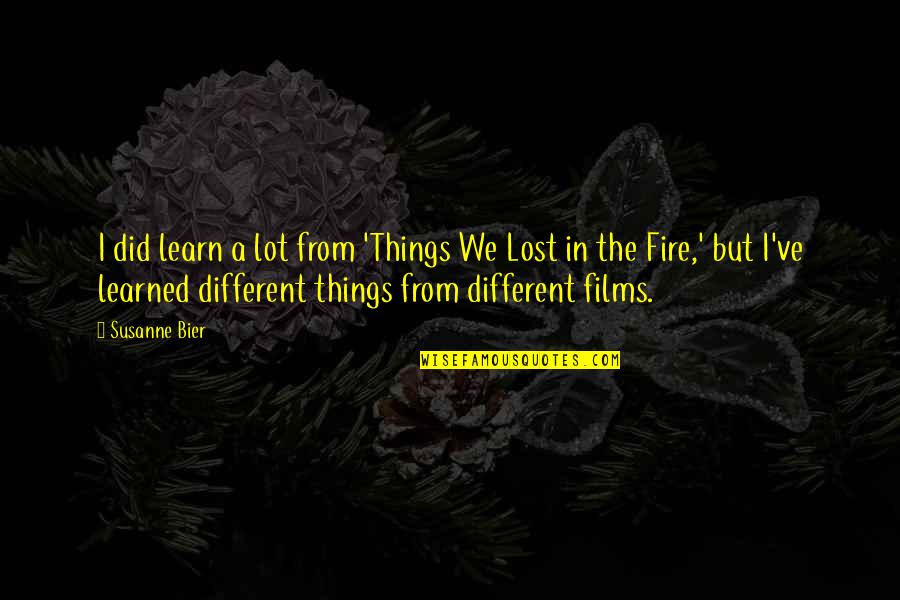 I did learn a lot from 'Things We Lost in the Fire,' but I've learned different things from different films. —
Susanne Bier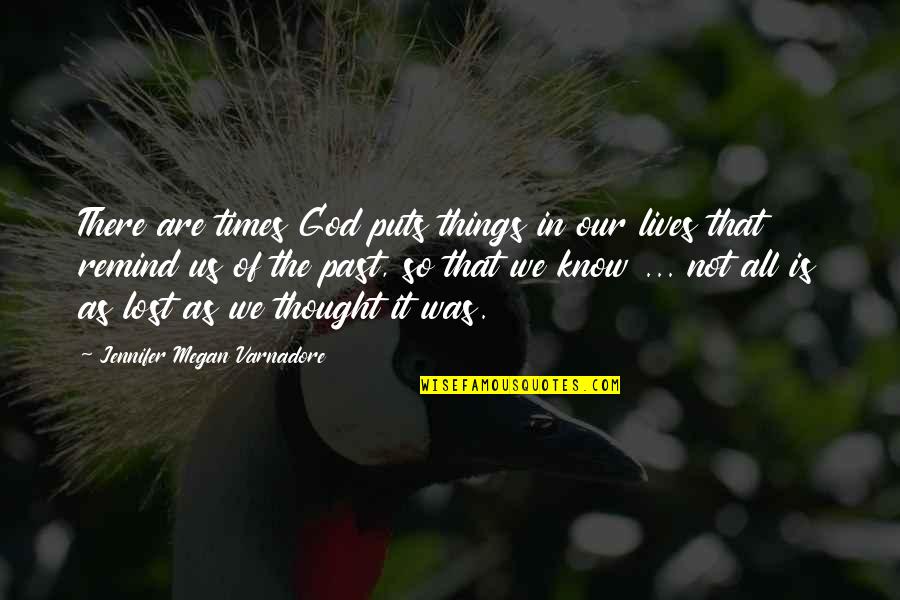 There are times God puts things in our lives that remind us of the past, so that we know ... not all is as lost as we thought it was. —
Jennifer Megan Varnadore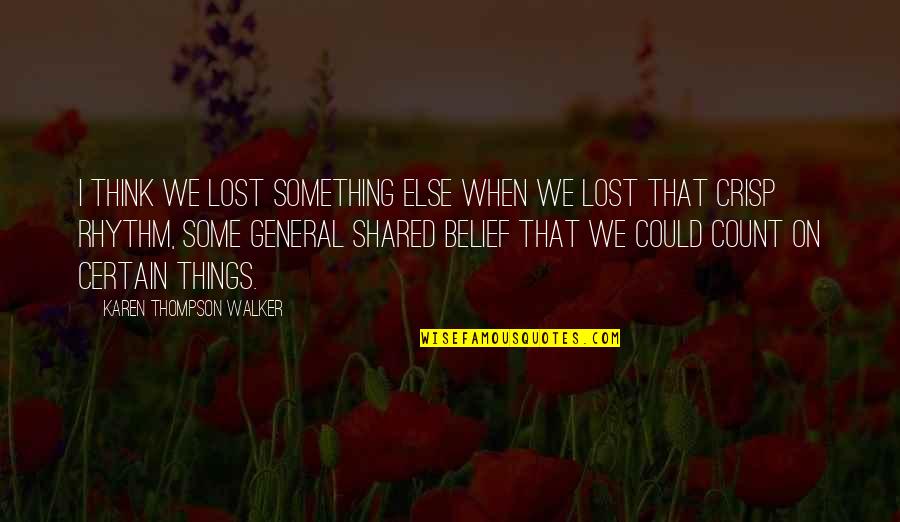 I think we lost something else when we lost that crisp rhythm, some general shared belief that we could count on certain things. —
Karen Thompson Walker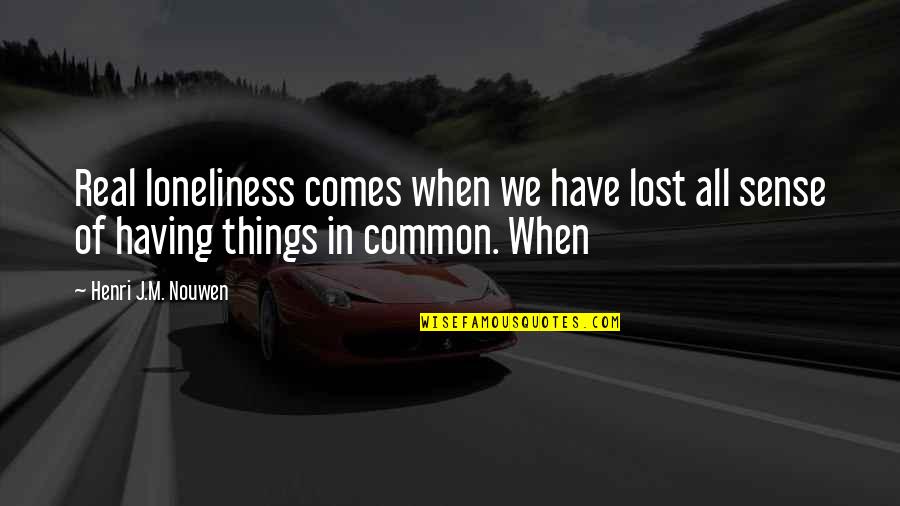 Real loneliness comes when we have lost all sense of having things in common. When —
Henri J.M. Nouwen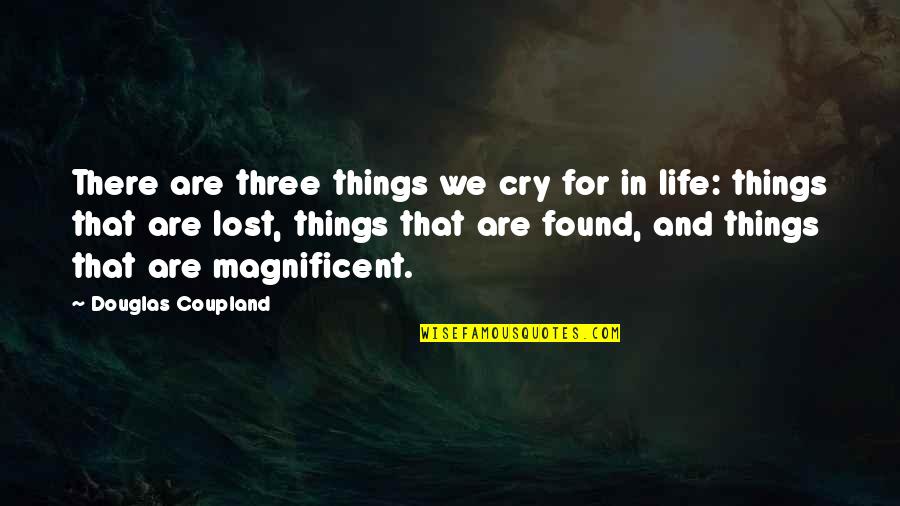 There are three things we cry for in life: things that are lost, things that are found, and things that are magnificent. —
Douglas Coupland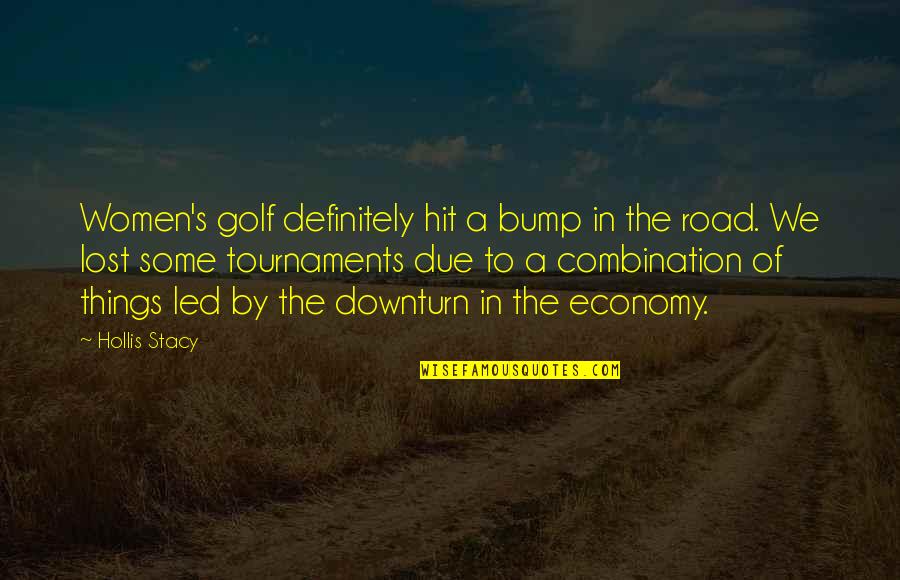 Women's golf definitely hit a bump in the road. We lost some tournaments due to a combination of things led by the downturn in the economy. —
Hollis Stacy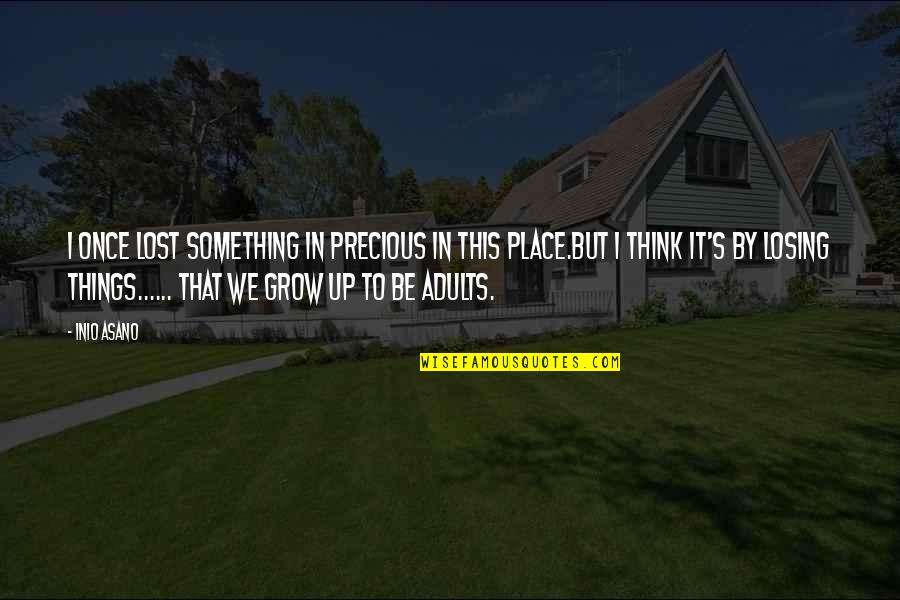 I once lost something in precious in this place.
But I think it's by losing things...
... that we grow up to be adults. —
Inio Asano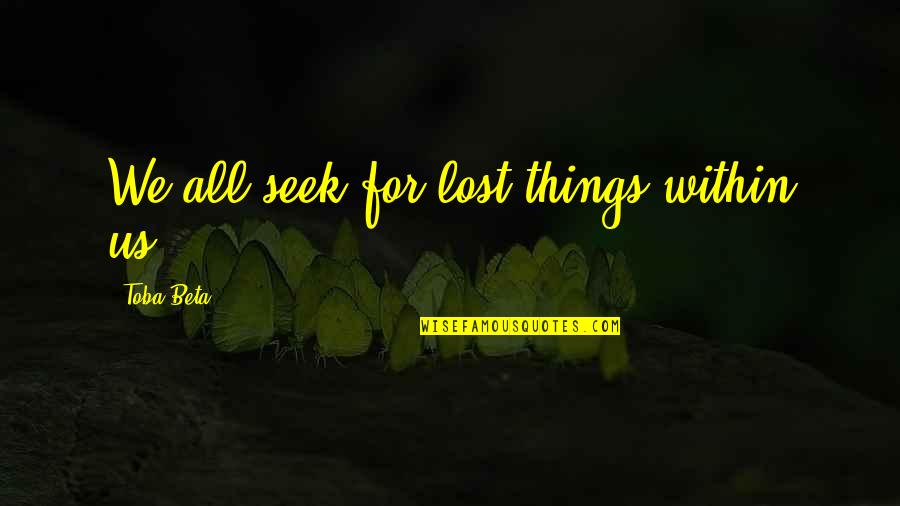 We all seek for lost things within us. —
Toba Beta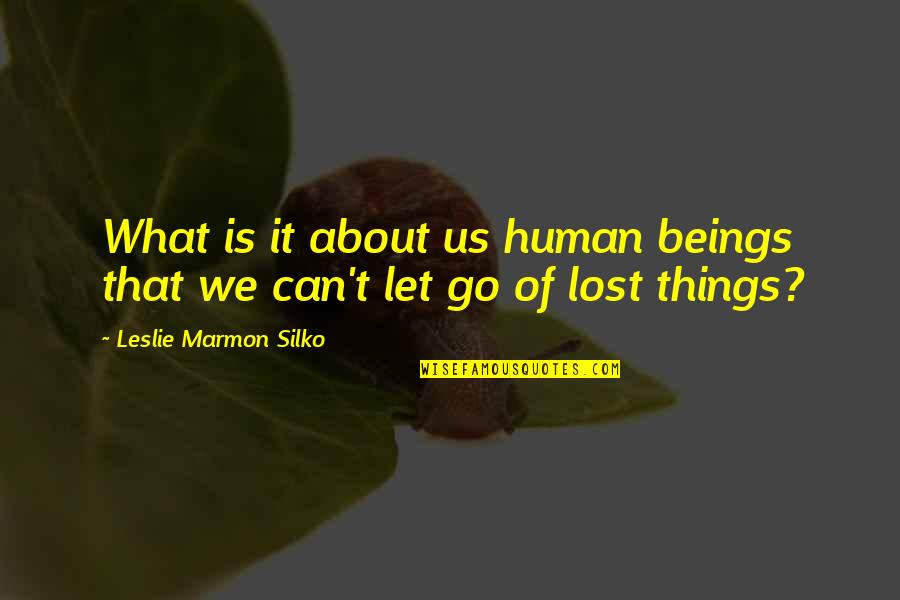 What is it about us human beings that we can't let go of lost things? —
Leslie Marmon Silko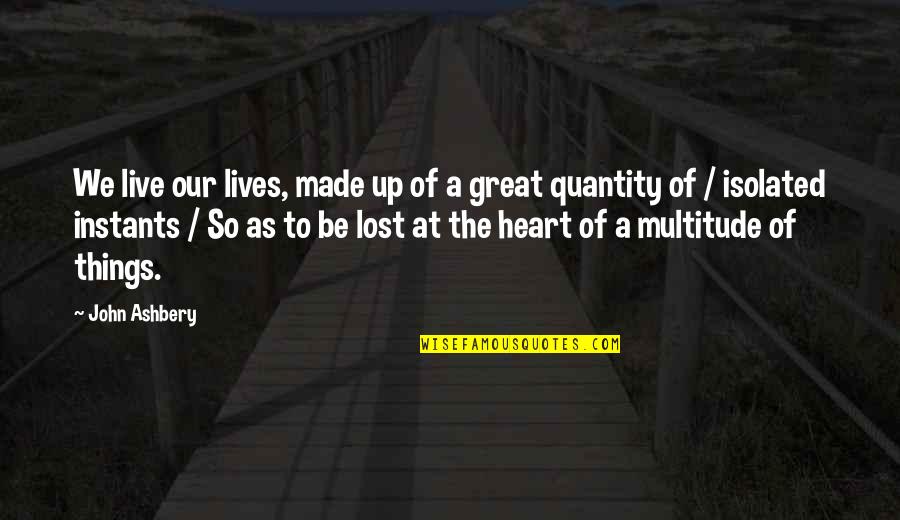 We live our lives, made up of a great quantity of / isolated instants / So as to be lost at the heart of a multitude of things. —
John Ashbery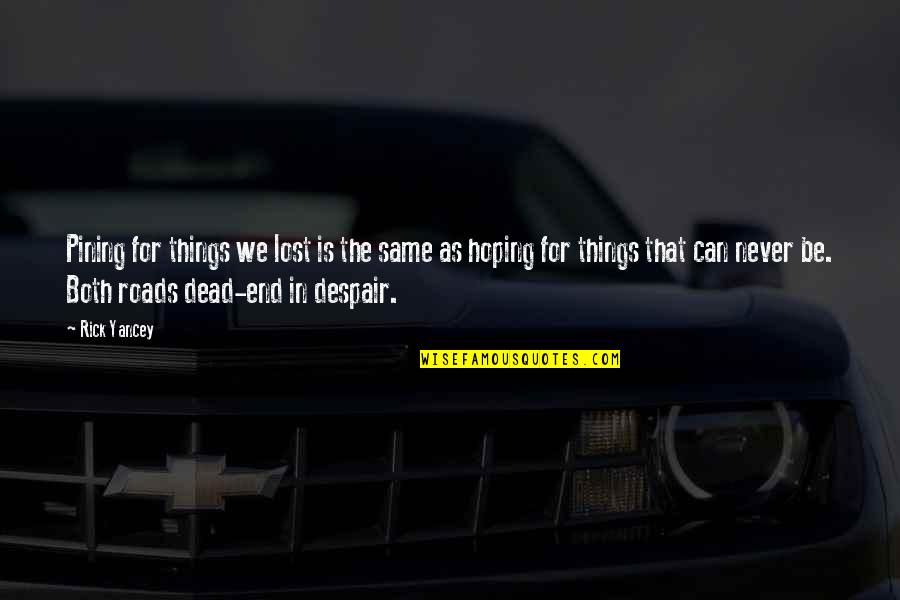 Pining for
things we lost
is the same as hoping for things that can never be. Both roads dead-end in despair. —
Rick Yancey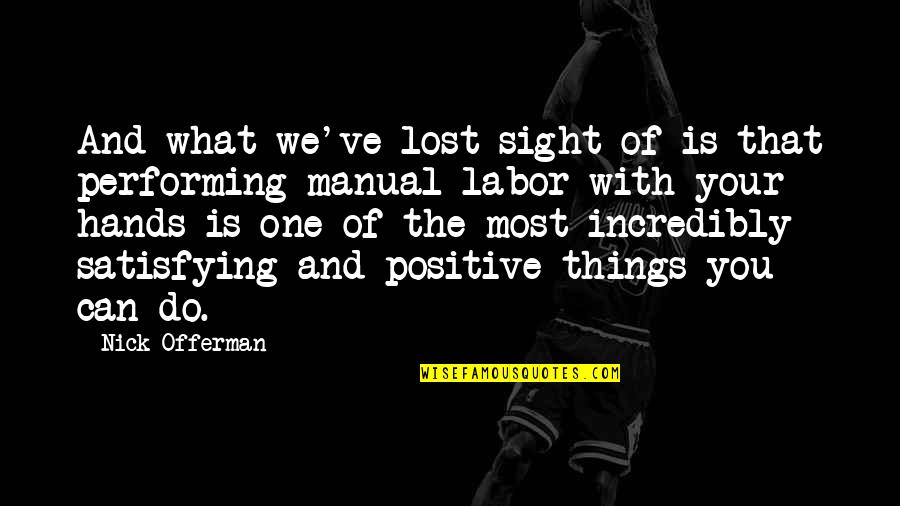 And what we've lost sight of is that performing manual labor with your hands is one of the most incredibly satisfying and positive things you can do. —
Nick Offerman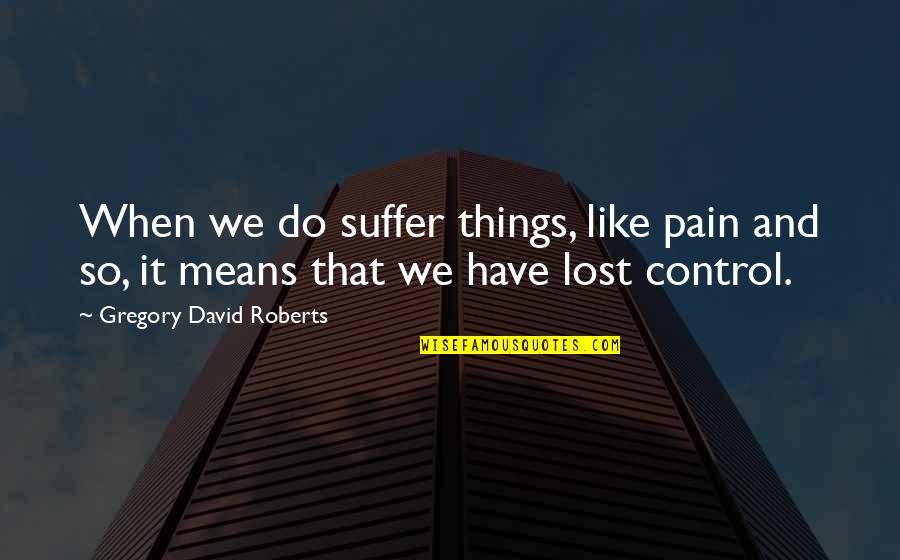 When we do suffer things, like pain and so, it means that we have lost control. —
Gregory David Roberts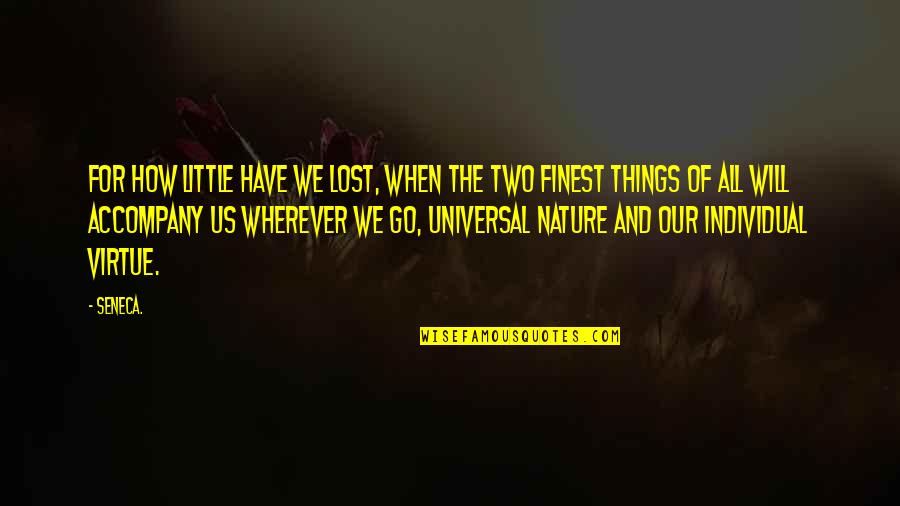 For how little have we lost, when the two finest things of all will accompany us wherever we go, universal nature and our individual virtue. —
Seneca.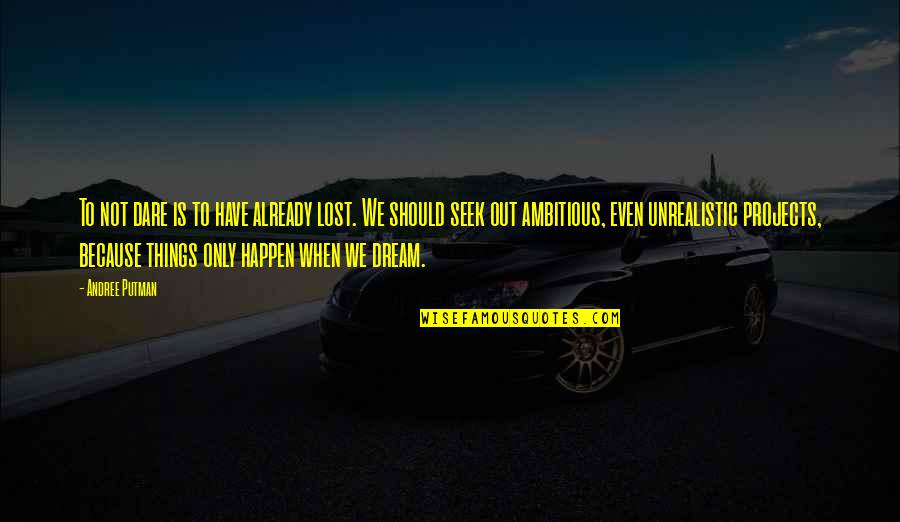 To not dare is to have already lost. We should seek out ambitious, even unrealistic projects, because things only happen when we dream. —
Andree Putman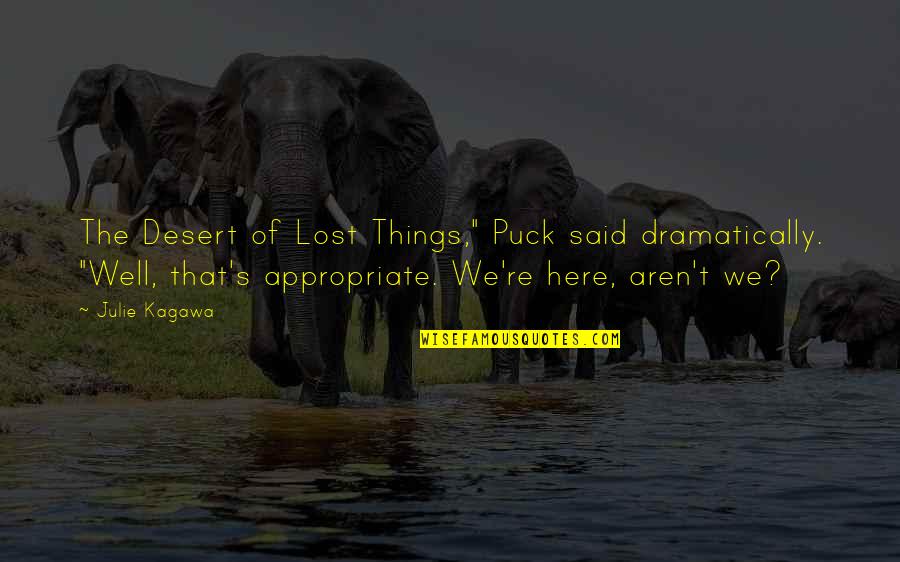 The Desert of Lost Things," Puck said dramatically. "Well, that's appropriate. We're here, aren't we? —
Julie Kagawa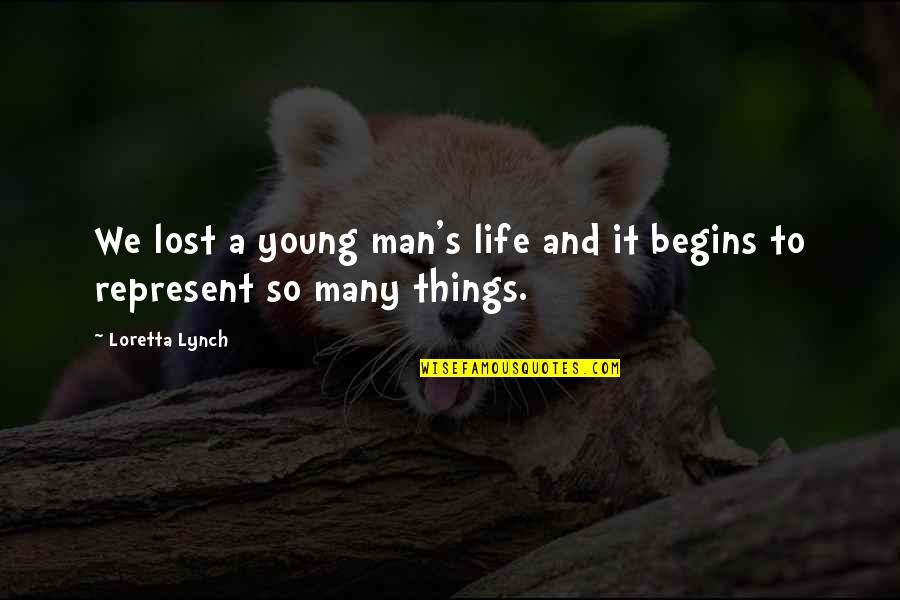 We lost a young man's life and it begins to represent so many things. —
Loretta Lynch