Thick Of It Quotes
Collection of top 38 famous quotes about Thick Of It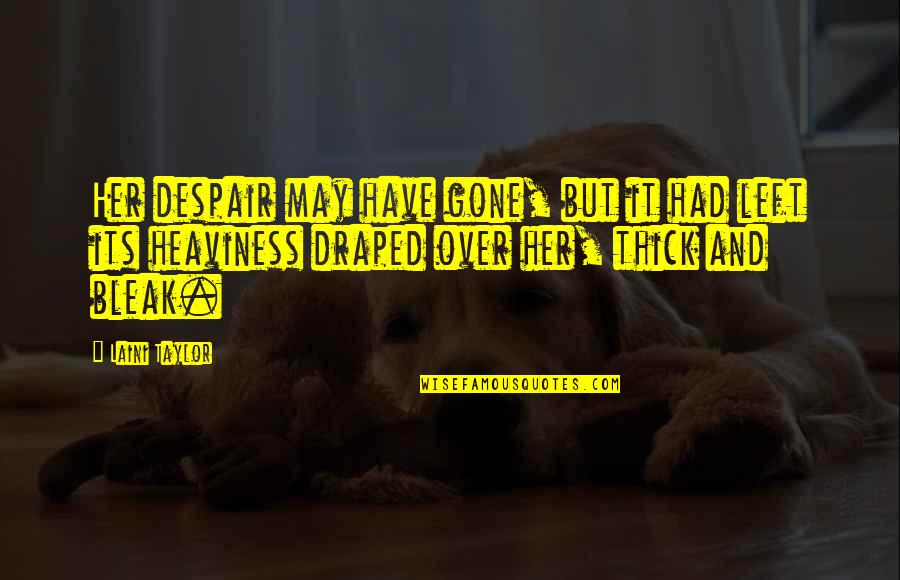 Her despair may have gone, but it had left its heaviness draped over her, thick and bleak.
—
Laini Taylor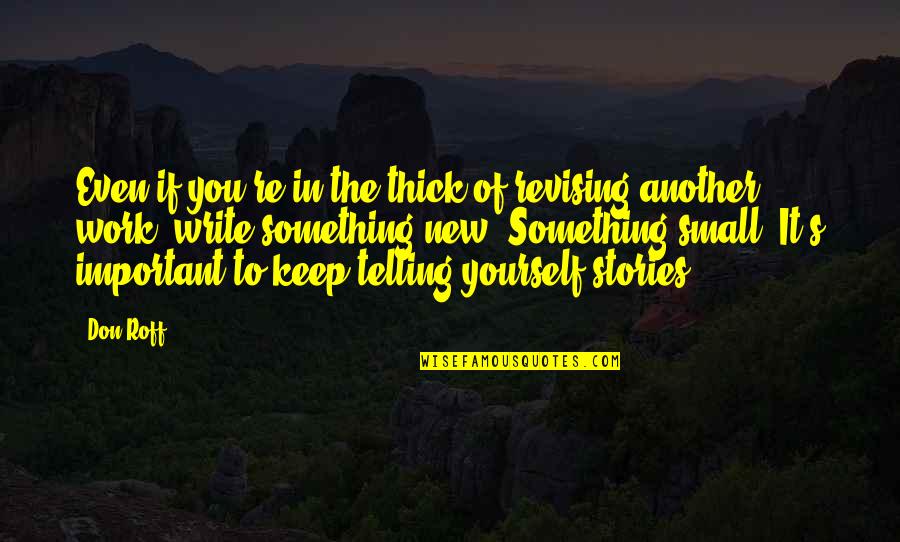 Even if you're in the thick of revising another work, write something new. Something small. It's important to keep telling yourself stories.
—
Don Roff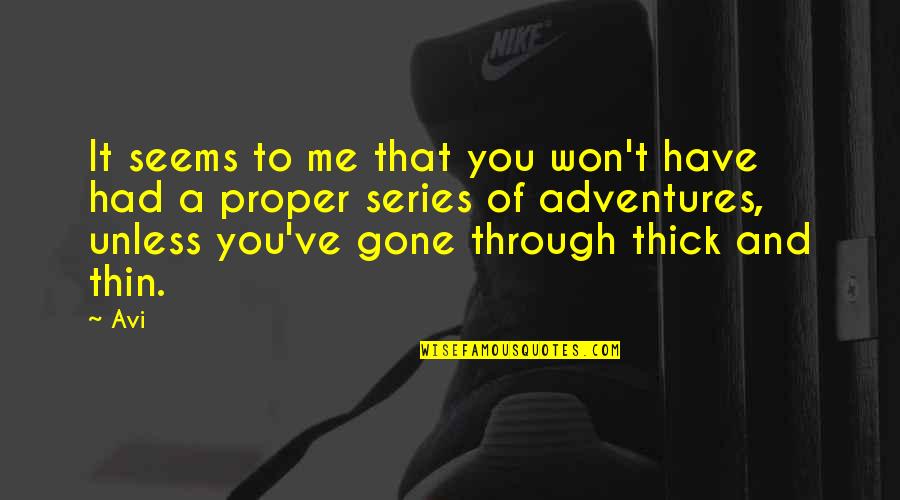 It seems to me that you won't have had a proper series of adventures, unless you've gone through thick and thin.
—
Avi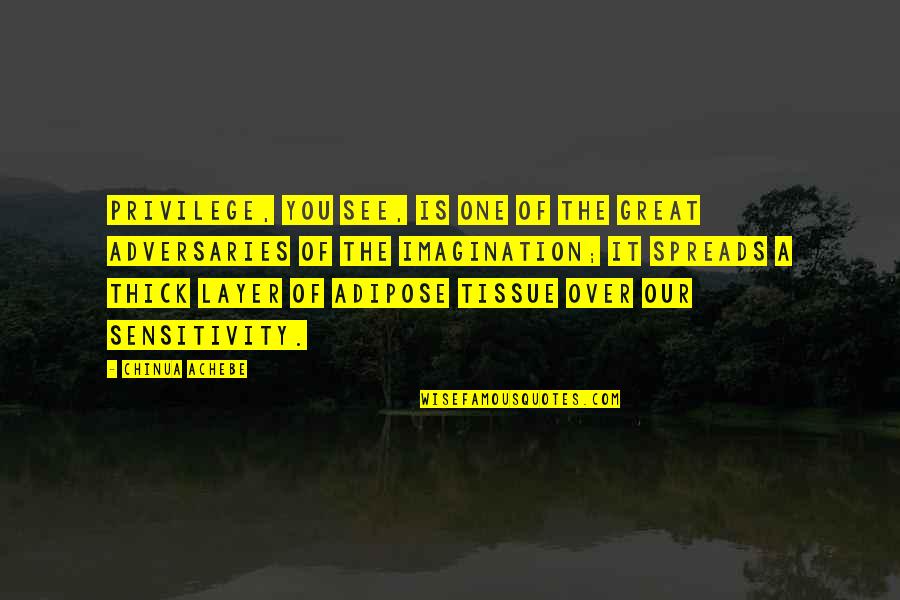 Privilege, you see, is one of the great adversaries of the imagination; it spreads a thick layer of adipose tissue over our sensitivity.
—
Chinua Achebe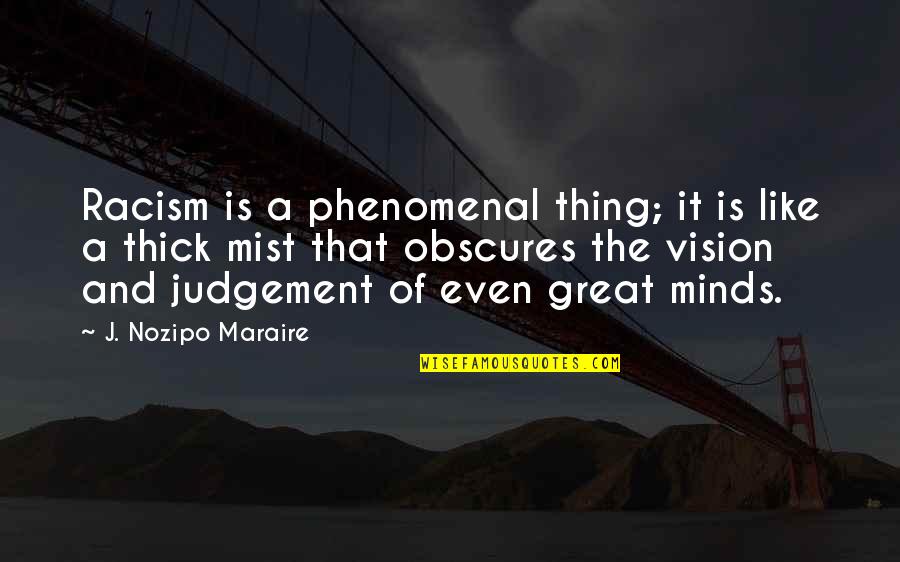 Racism is a phenomenal thing; it is like a thick mist that obscures the vision and judgement of even great minds.
—
J. Nozipo Maraire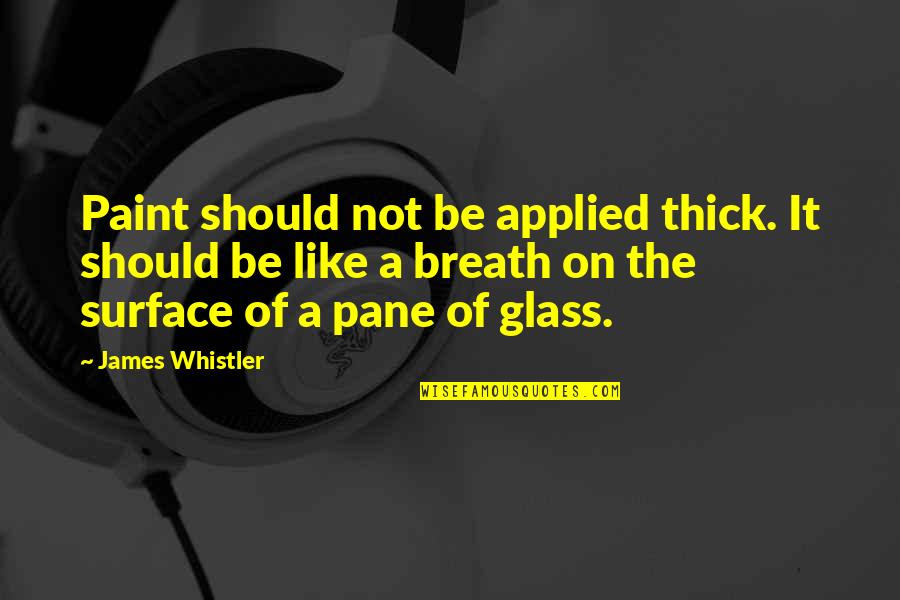 Paint should not be applied thick. It should be like a breath on the surface of a pane of glass. —
James Whistler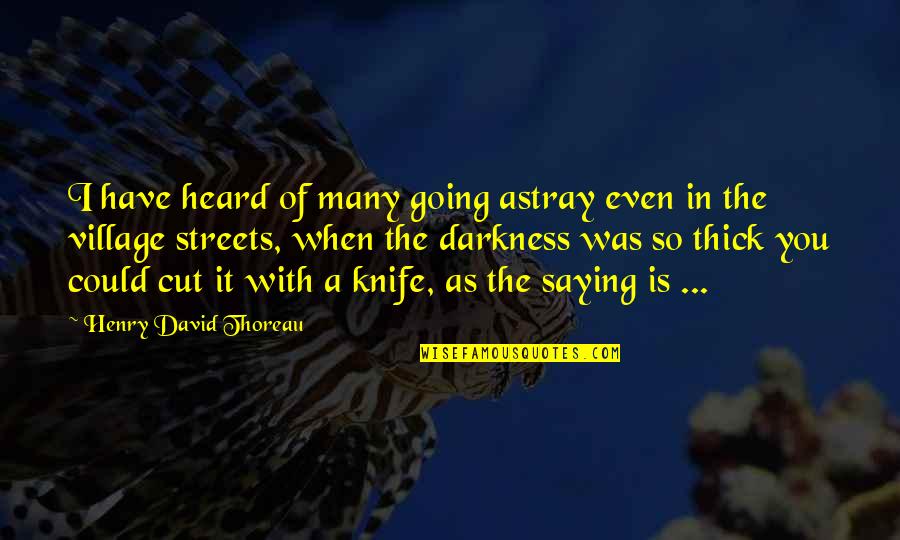 I have heard of many going astray even in the village streets, when the darkness was so thick you could cut it with a knife, as the saying is ... —
Henry David Thoreau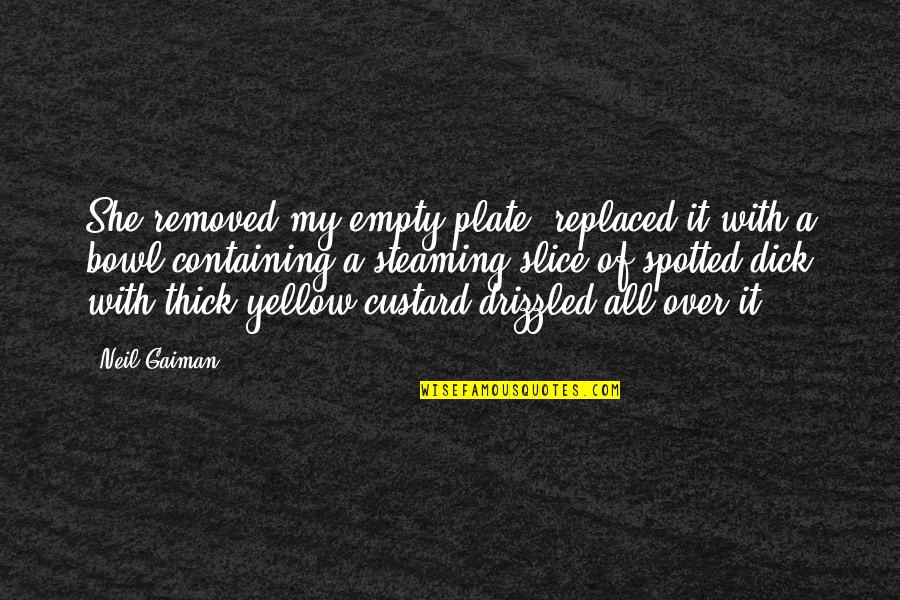 She removed my empty plate, replaced it with a bowl containing a steaming slice of spotted dick with thick yellow custard drizzled all over it. —
Neil Gaiman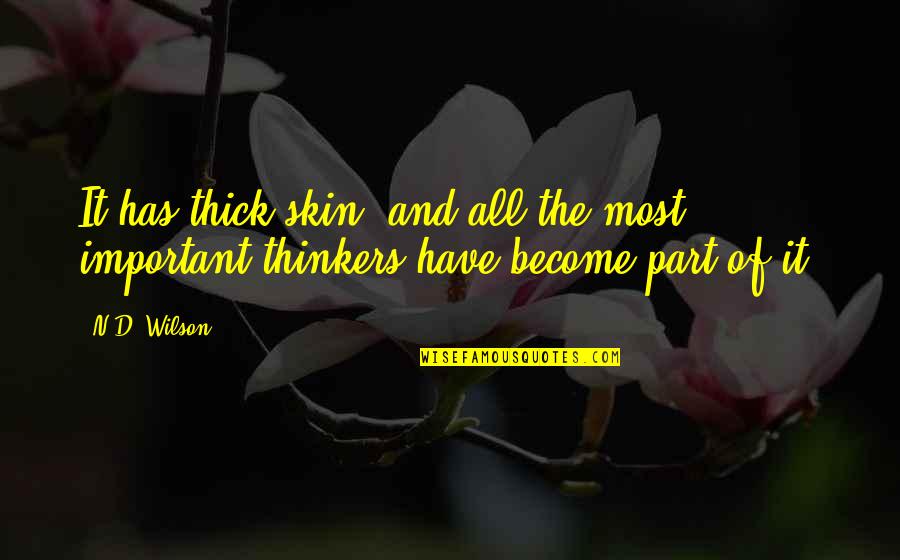 It has thick skin, and all the most important thinkers have become part of it. —
N.D. Wilson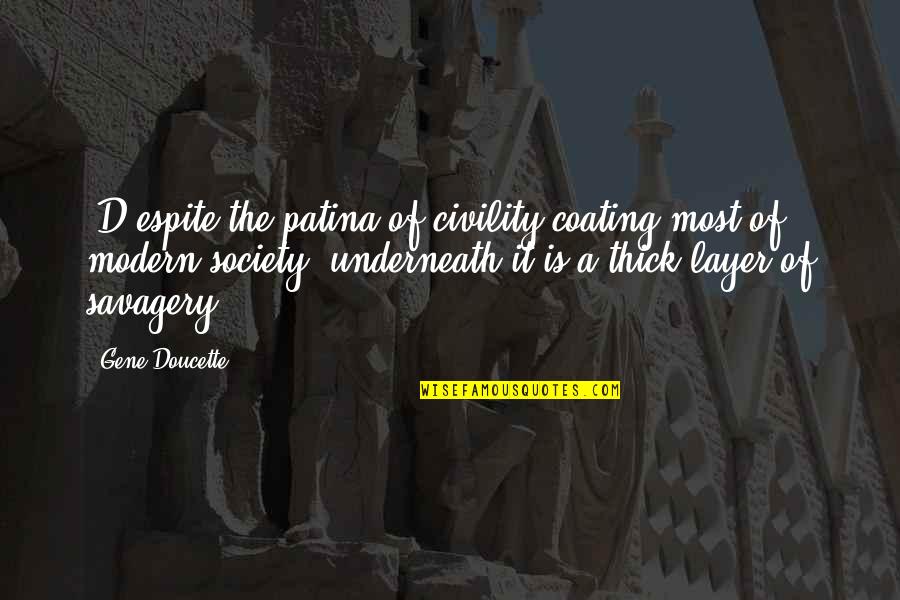 [D]espite the patina of civility coating most of modern society, underneath it is a thick layer of savagery. —
Gene Doucette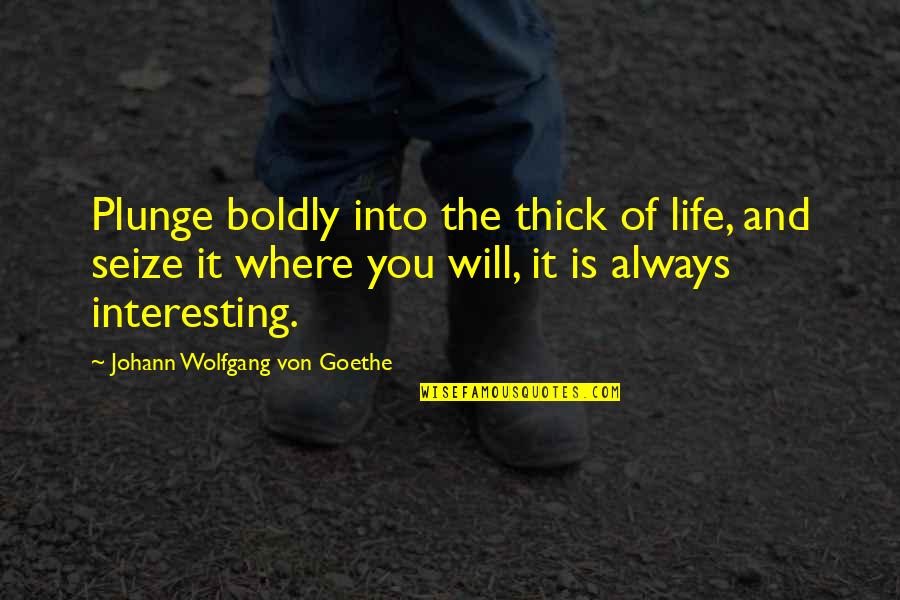 Plunge boldly into the thick of life, and seize it where you will, it is always interesting. —
Johann Wolfgang Von Goethe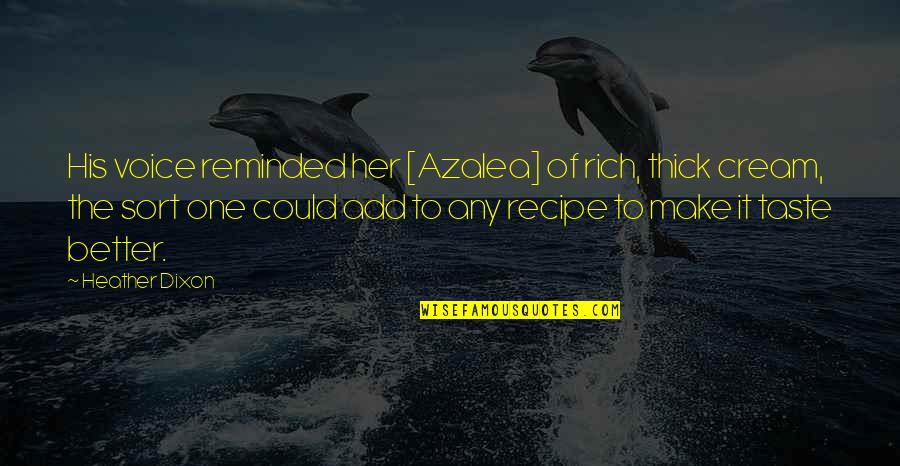 His voice reminded her [Azalea] of rich, thick cream, the sort one could add to any recipe to make it taste better. —
Heather Dixon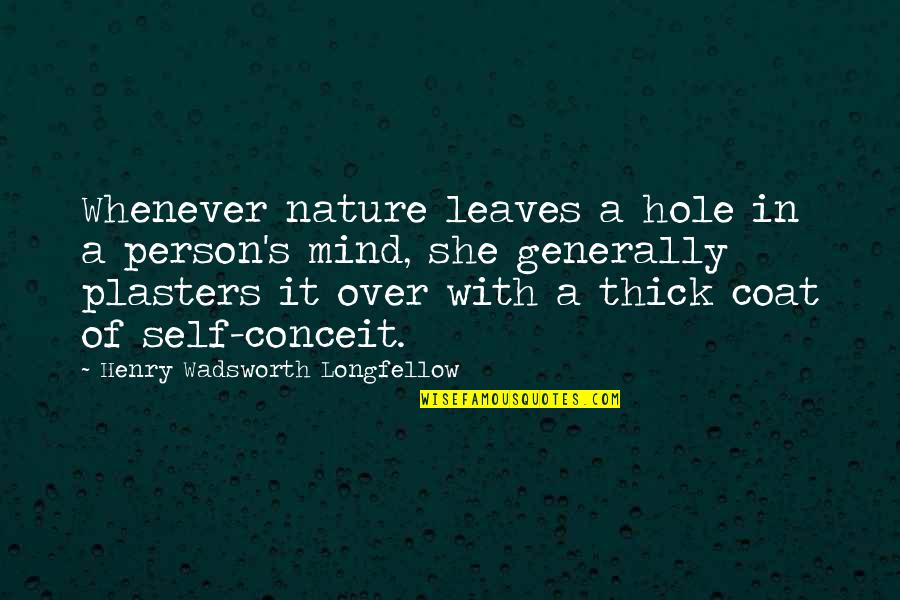 Whenever nature leaves a hole in a person's mind, she generally plasters it over with a thick coat of self-conceit. —
Henry Wadsworth Longfellow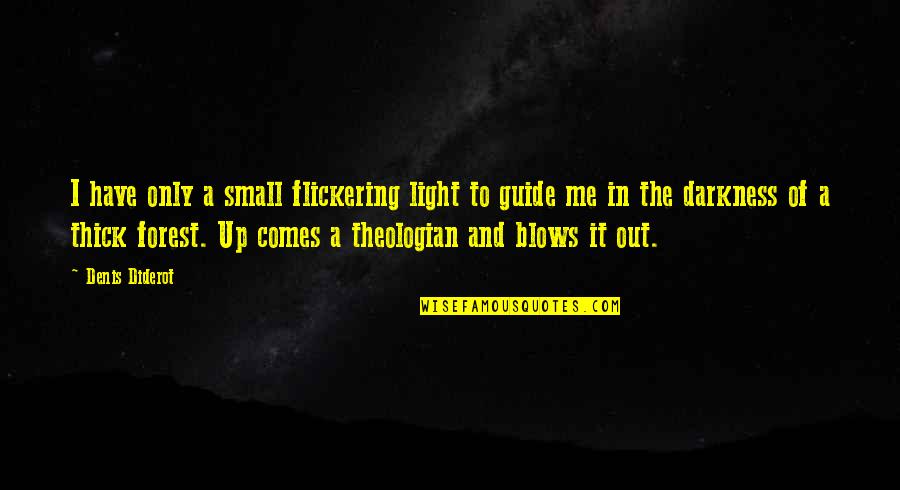 I have only a small flickering light to guide me in the darkness of a thick forest. Up comes a theologian and blows it out. —
Denis Diderot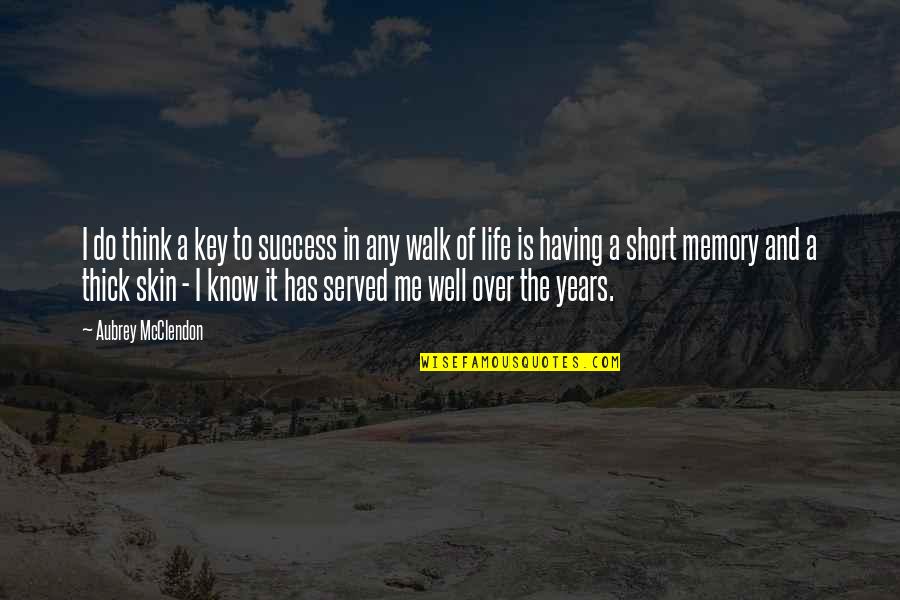 I do think a key to success in any walk of life is having a short memory and a thick skin - I know it has served me well over the years. —
Aubrey McClendon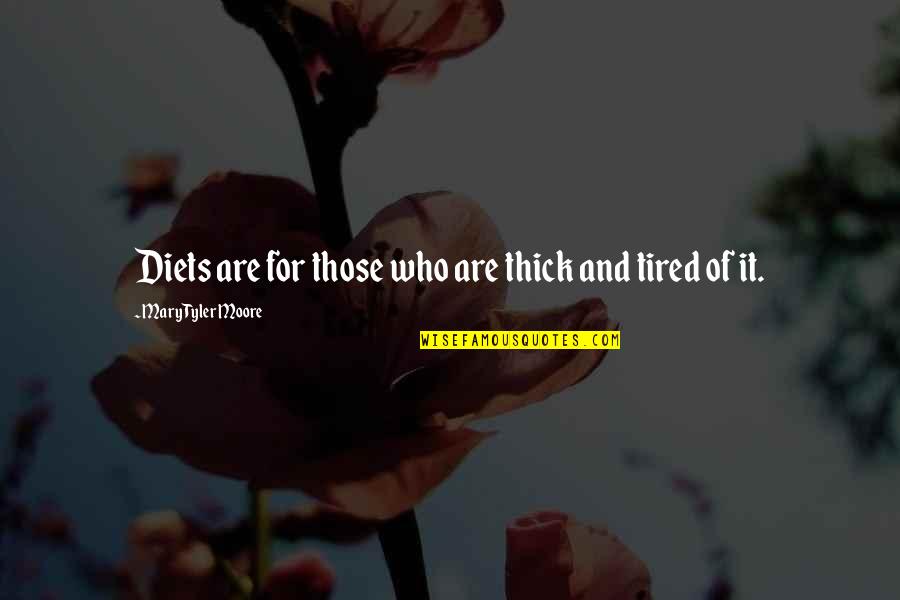 Diets are for those who are thick and tired of it. —
Mary Tyler Moore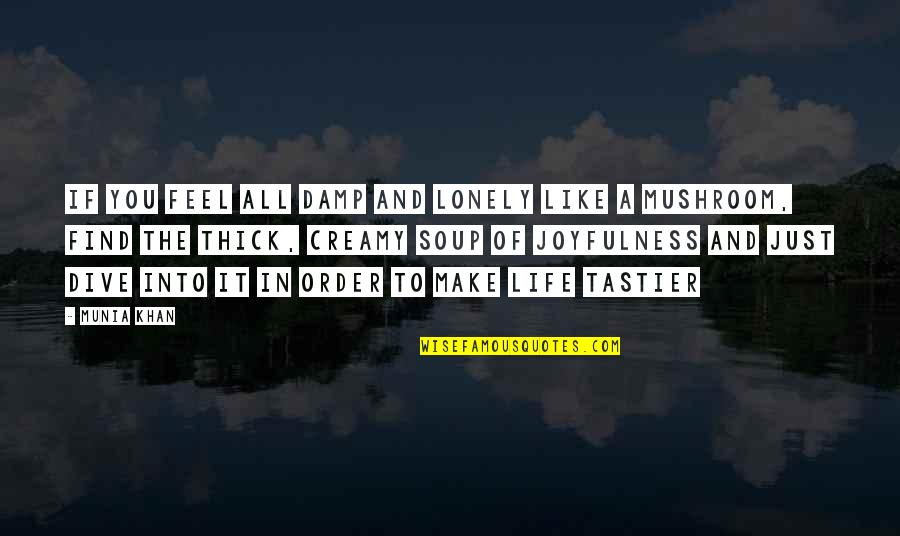 If you feel all damp and lonely like a mushroom, find the thick, creamy soup of joyfulness and just dive into it in order to make life tastier —
Munia Khan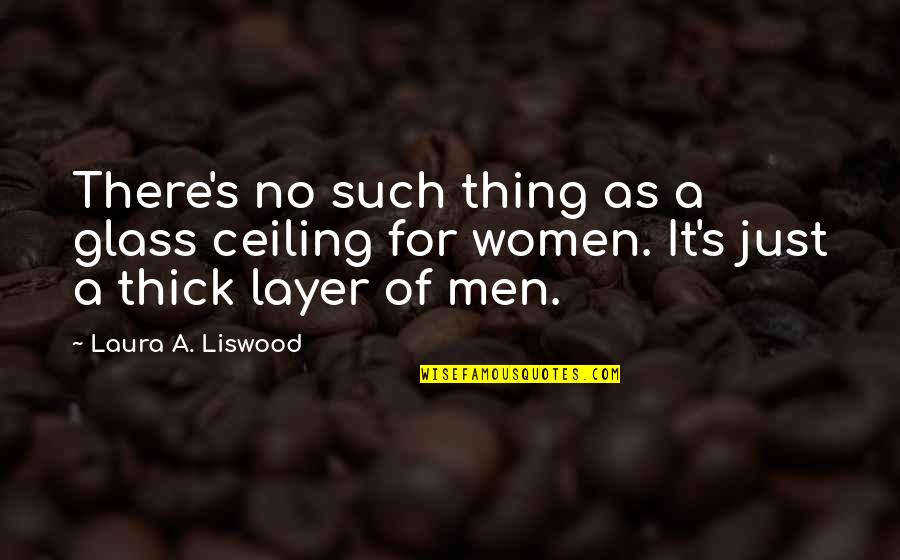 There's no such thing as a glass ceiling for women. It's just a thick layer of men. —
Laura A. Liswood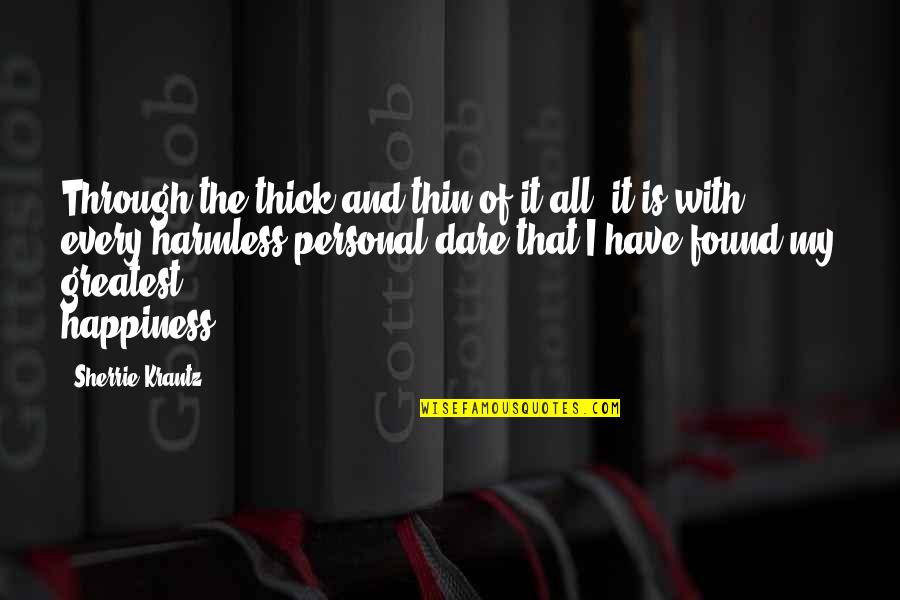 Through the thick and thin of it all, it is with every harmless personal dare that I have found my greatest happiness. —
Sherrie Krantz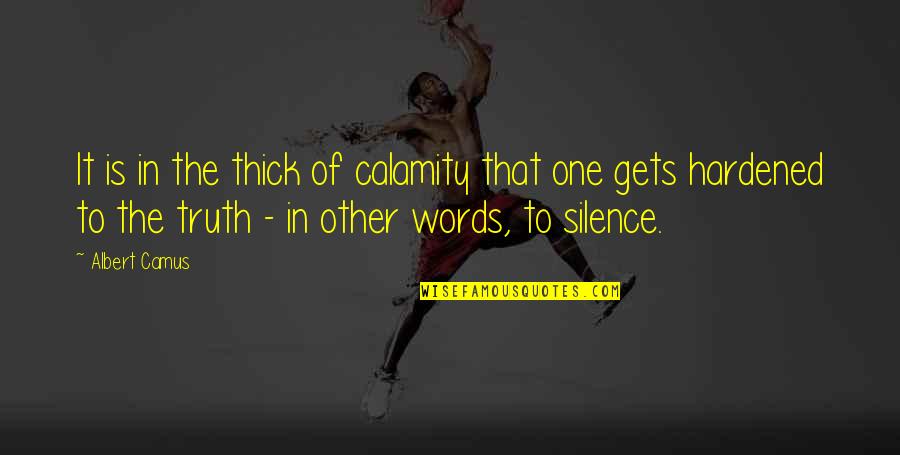 It is in the thick of calamity that one gets hardened to the truth - in other words, to silence. —
Albert Camus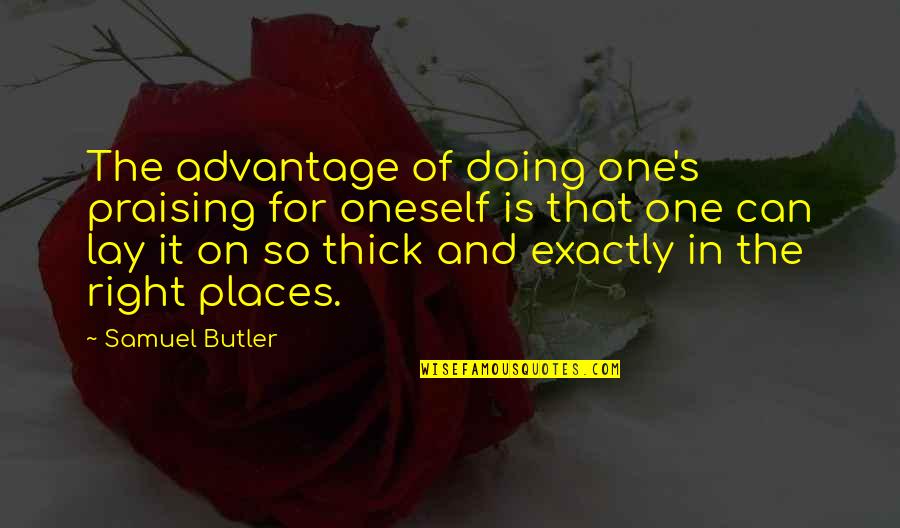 The advantage of doing one's praising for oneself is that one can lay it on so thick and exactly in the right places. —
Samuel Butler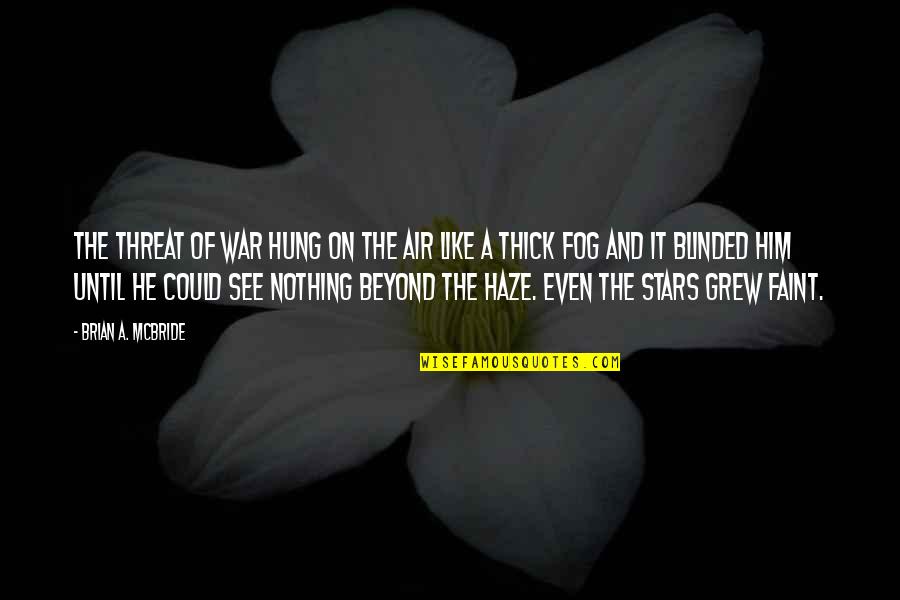 The threat of war hung on the air like a thick fog and it blinded him until he could see nothing beyond the haze. Even the stars grew faint. —
Brian A. McBride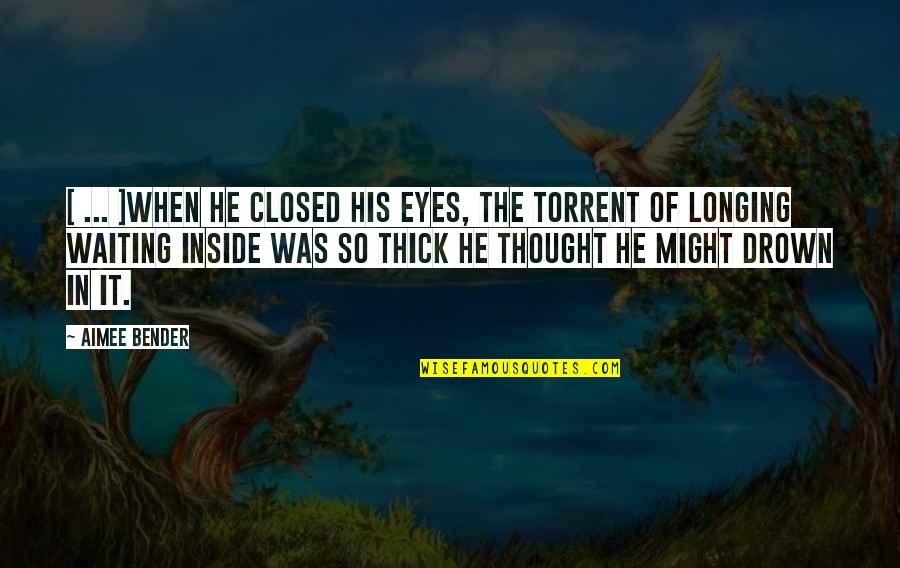 [ ... ]when he closed his eyes, the torrent of longing waiting inside was so thick he thought he might drown in it. —
Aimee Bender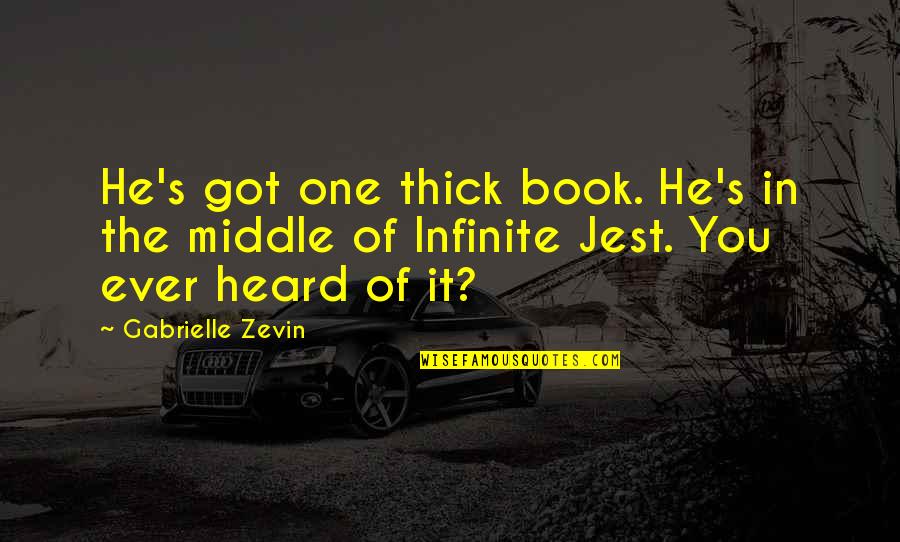 He's got one thick book. He's in the middle of Infinite Jest. You ever heard of it? —
Gabrielle Zevin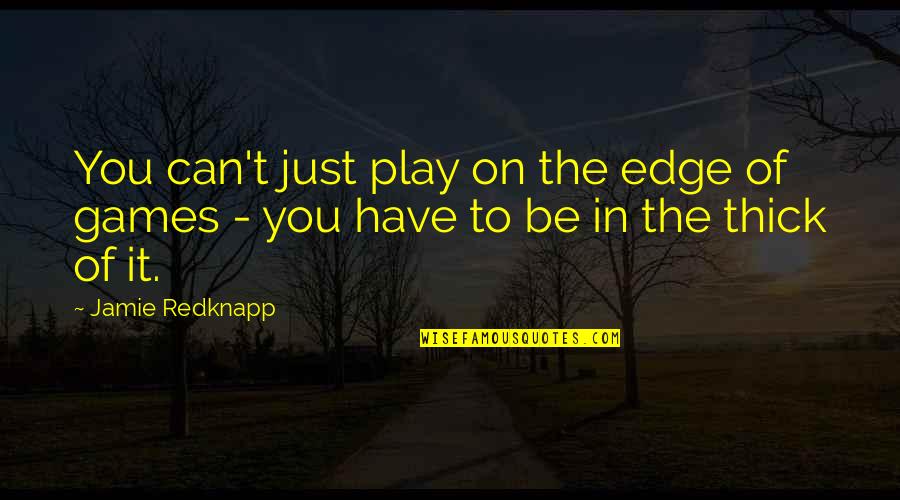 You can't just play on the edge of games - you have to be in the
thick of it
. —
Jamie Redknapp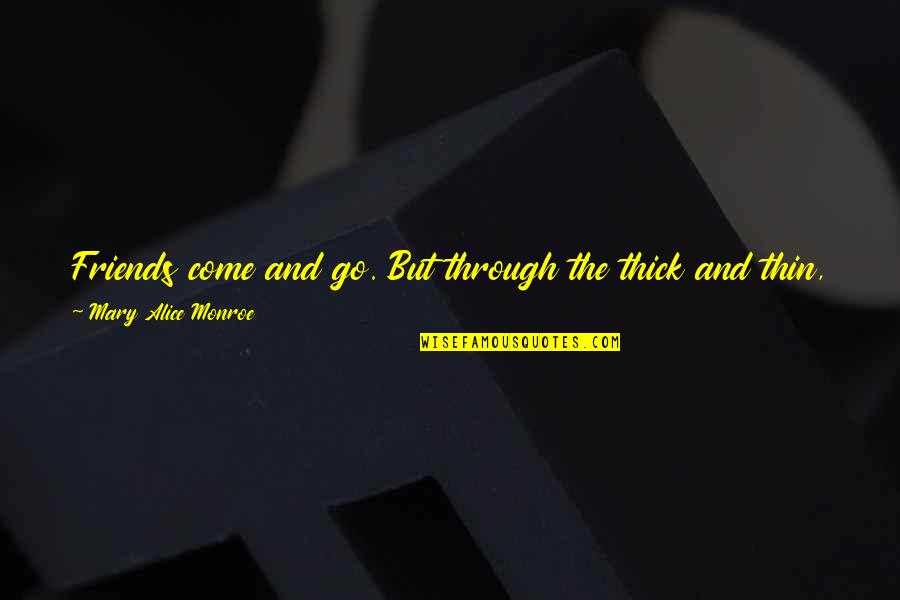 Friends come and go. But through the thick and thin, the good and bad, you can only ever count on your family. That's the heart of it. Family. —
Mary Alice Monroe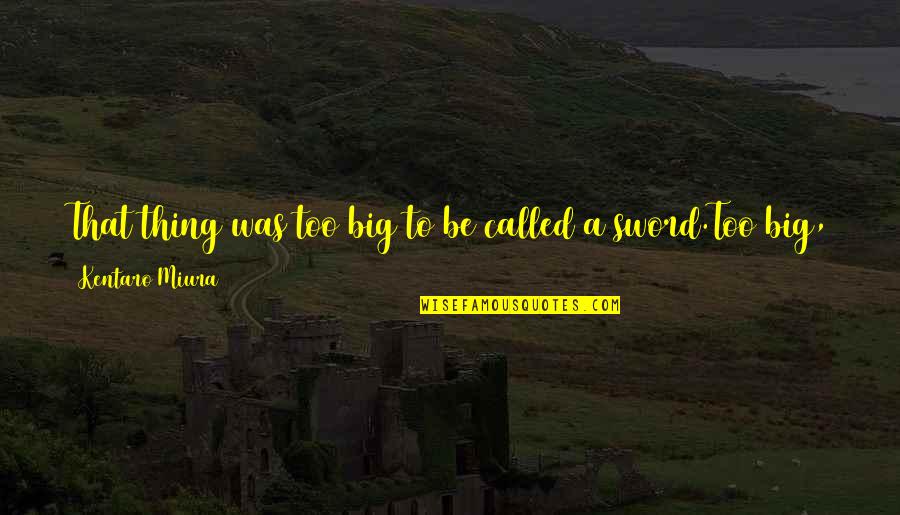 That thing was too big to be called a sword.
Too big, too thick, too heavy, and too rough, it was more like a large hunk of iron. —
Kentaro Miura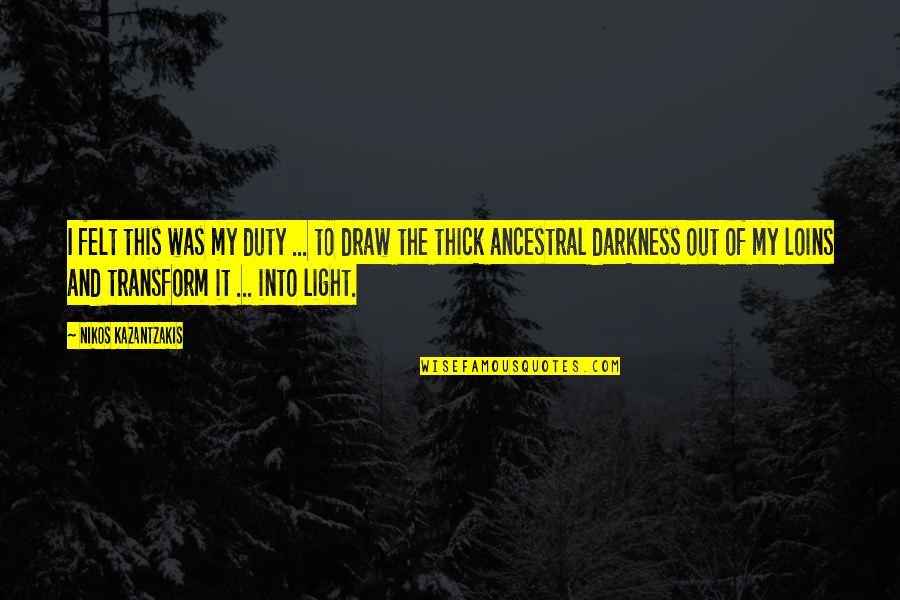 I felt this was my duty ... to draw the thick ancestral darkness out of my loins and transform it ... into light. —
Nikos Kazantzakis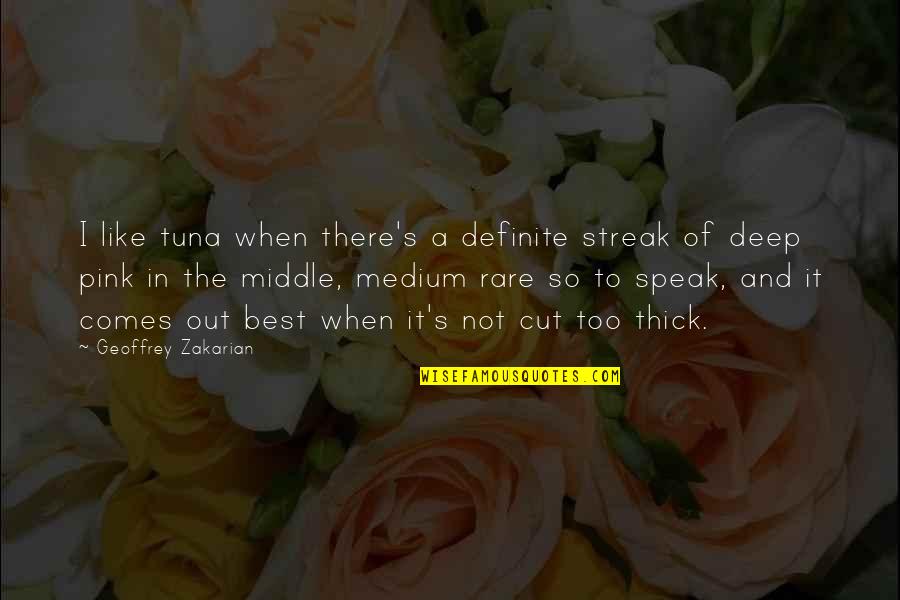 I like tuna when there's a definite streak of deep pink in the middle, medium rare so to speak, and it comes out best when it's not cut too thick. —
Geoffrey Zakarian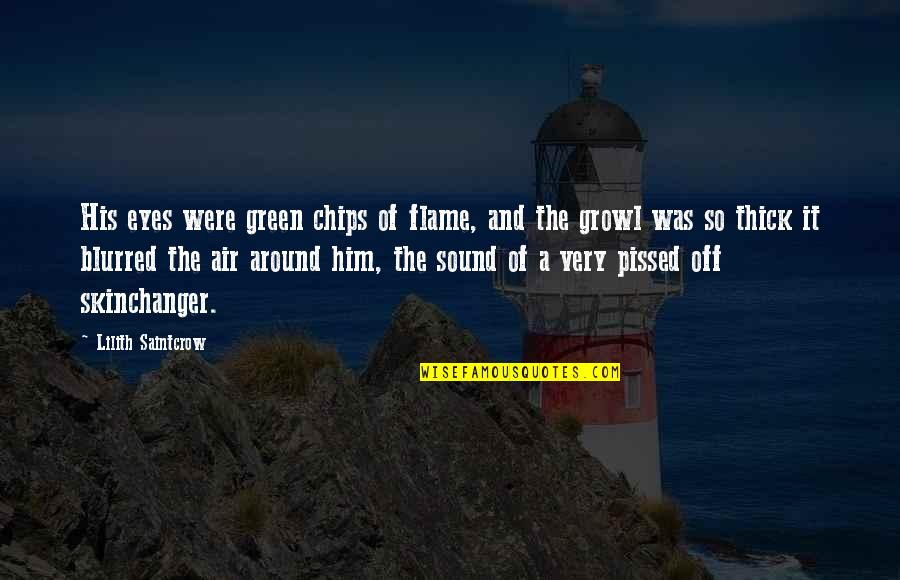 His eyes were green chips of flame, and the growl was so thick it blurred the air around him, the sound of a very pissed off skinchanger. —
Lilith Saintcrow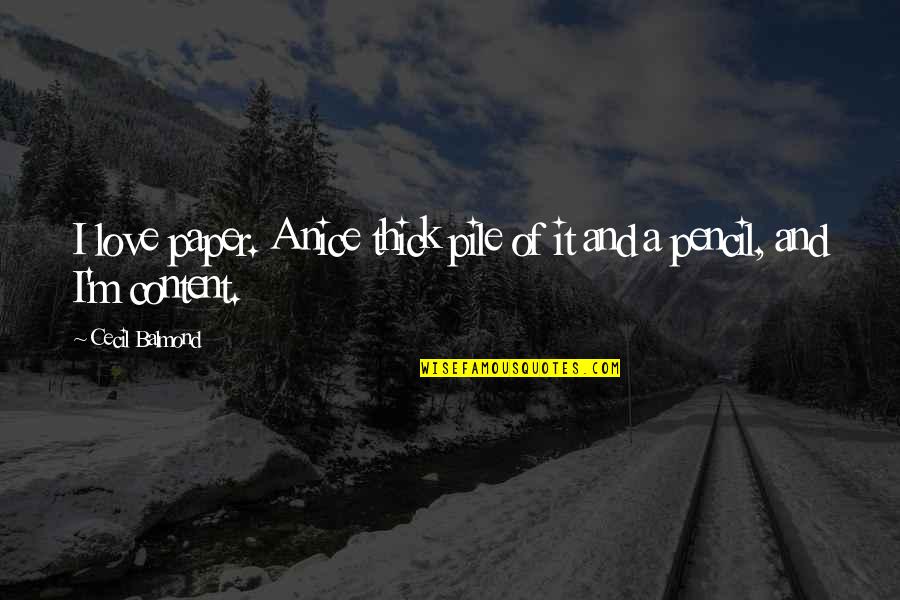 I love paper. A nice thick pile of it and a pencil, and I'm content. —
Cecil Balmond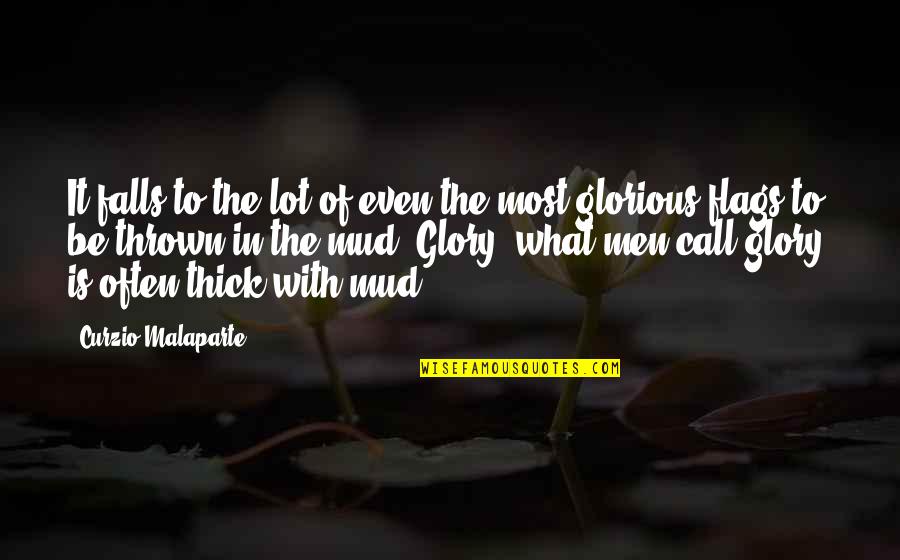 It falls to the lot of even the most glorious flags to be thrown in the mud. Glory, what men call glory, is often thick with mud. —
Curzio Malaparte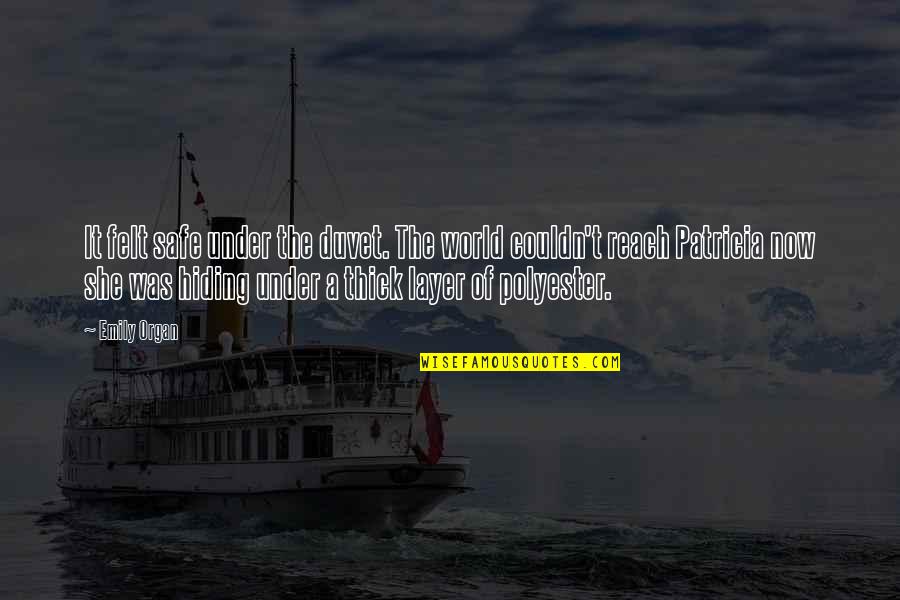 It felt safe under the duvet. The world couldn't reach Patricia now she was hiding under a thick layer of polyester. —
Emily Organ