There's Always Something Better Quotes
Collection of top 56 famous quotes about There's Always Something Better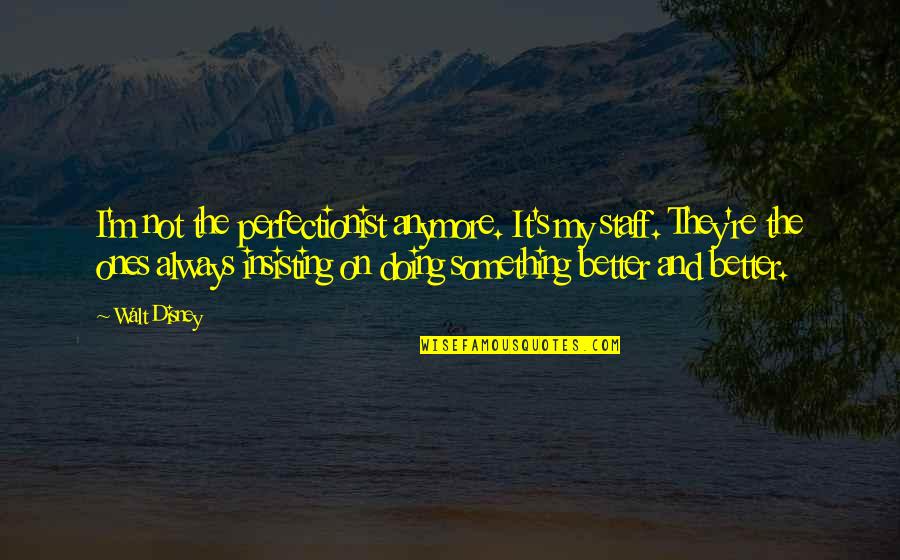 I'm not the perfectionist anymore. It's my staff. They're the ones always insisting on doing something better and better.
—
Walt Disney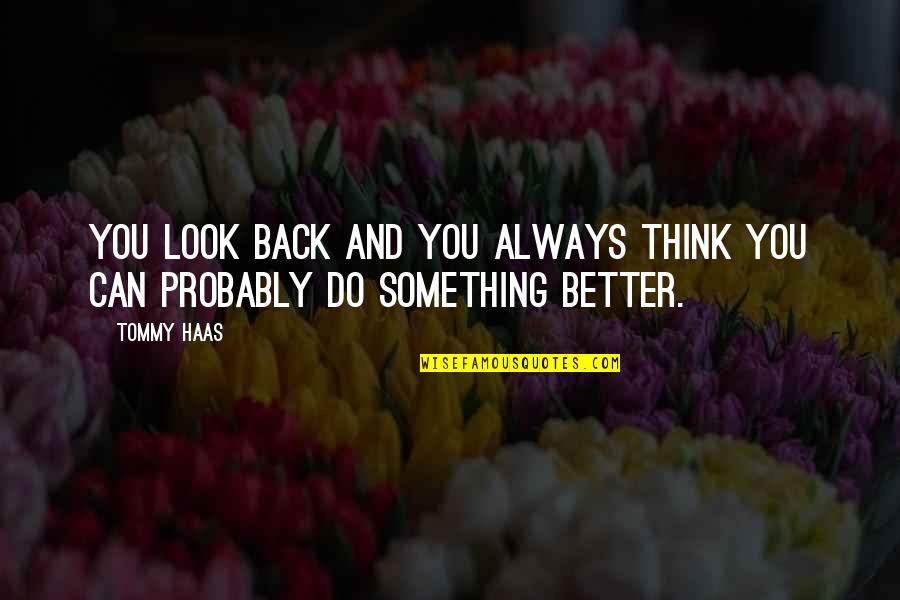 You look back and you always think you can probably do something better.
—
Tommy Haas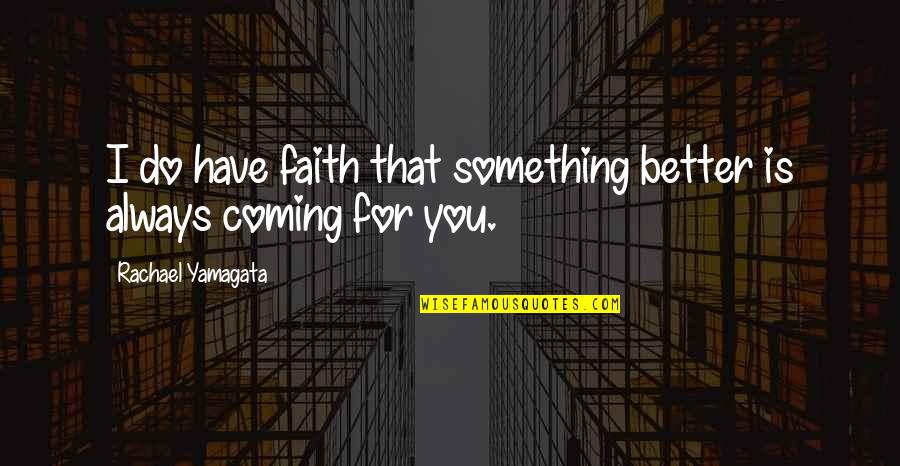 I do have faith that something better is always coming for you.
—
Rachael Yamagata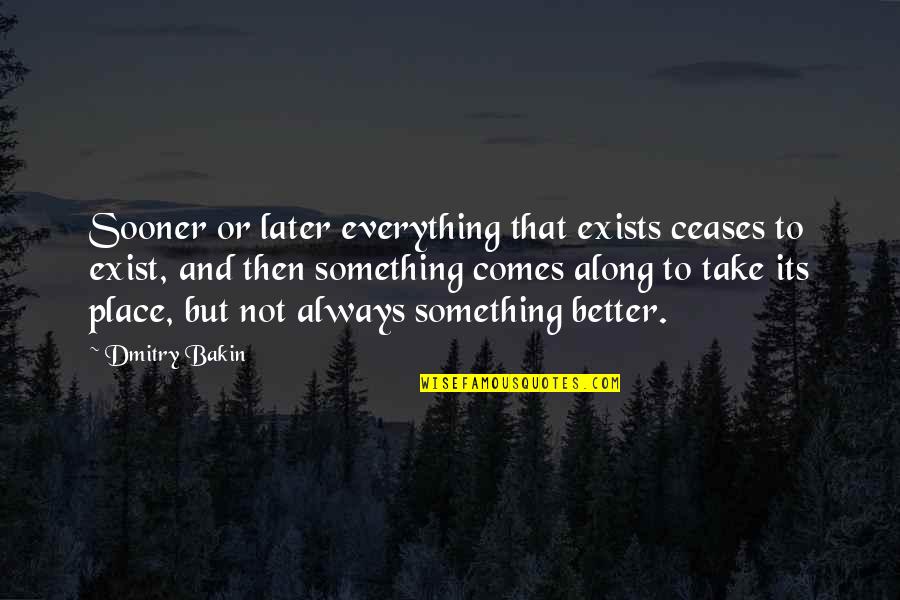 Sooner or later everything that exists ceases to exist, and then something comes along to take its place, but not always something better.
—
Dmitry Bakin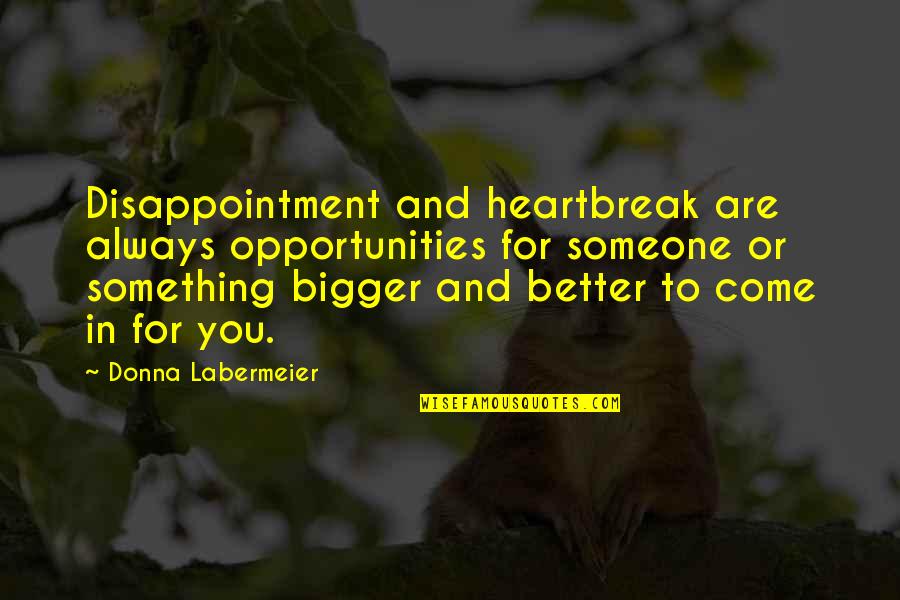 Disappointment and heartbreak are always opportunities for someone or something bigger and better to come in for you.
—
Donna Labermeier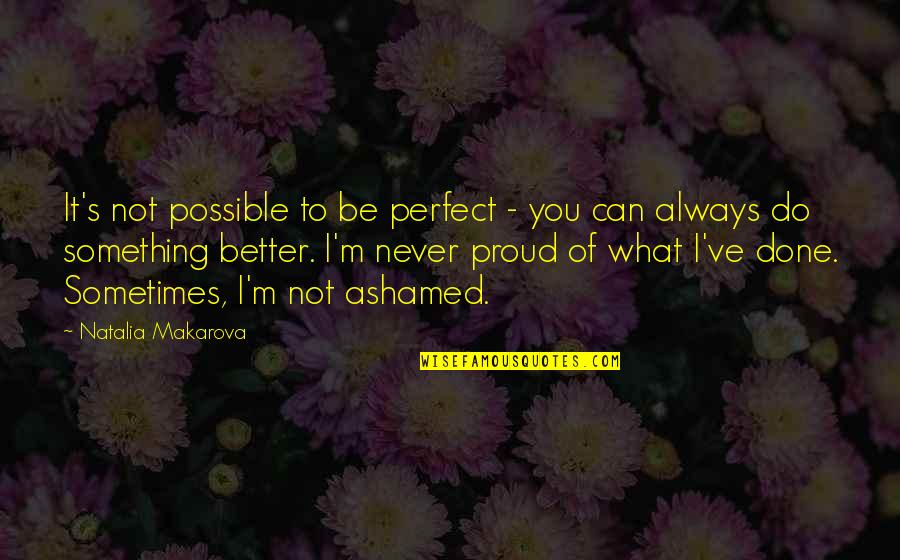 It's not possible to be perfect - you can always do something better. I'm never proud of what I've done. Sometimes, I'm not ashamed.
—
Natalia Makarova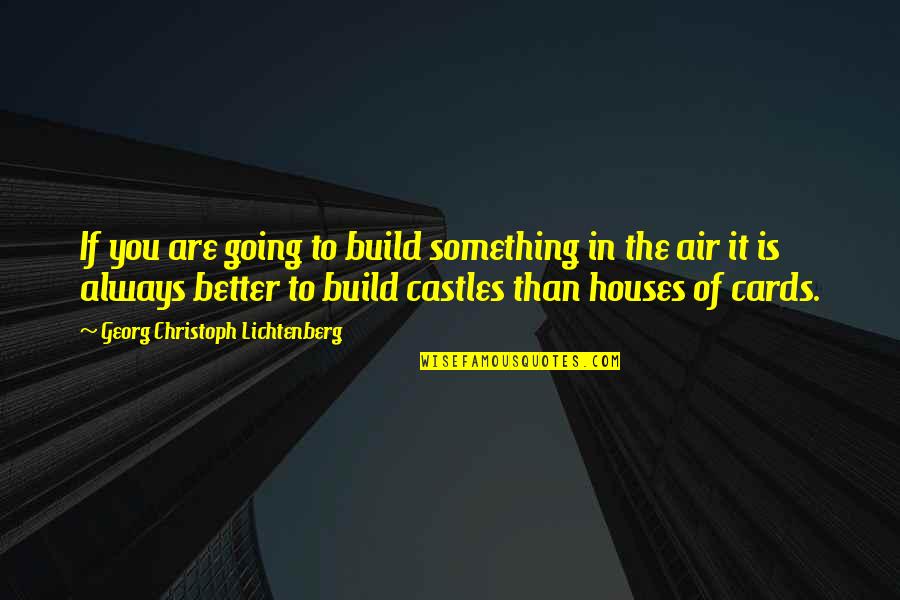 If you are going to build something in the air it is always better to build castles than houses of cards.
—
Georg Christoph Lichtenberg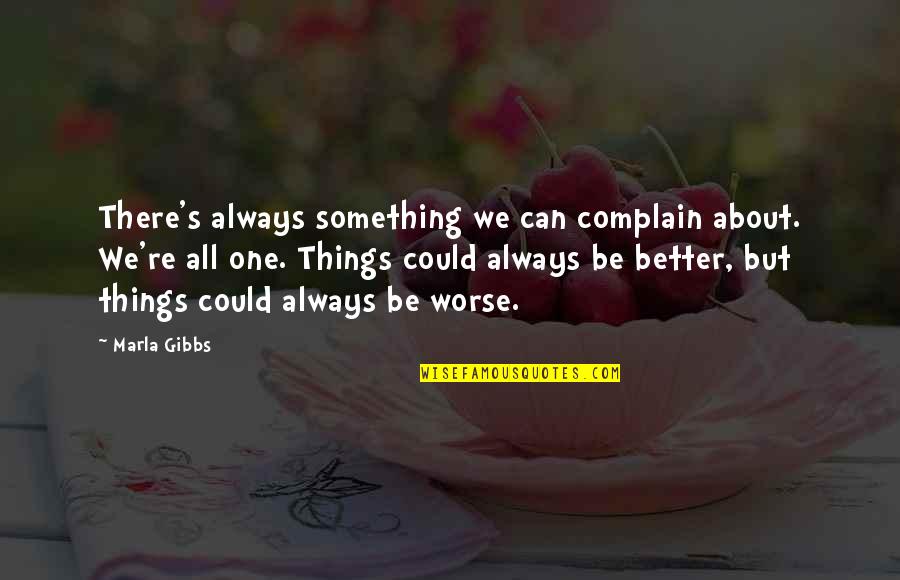 There's always something we can complain about. We're all one. Things could always be better, but things could always be worse.
—
Marla Gibbs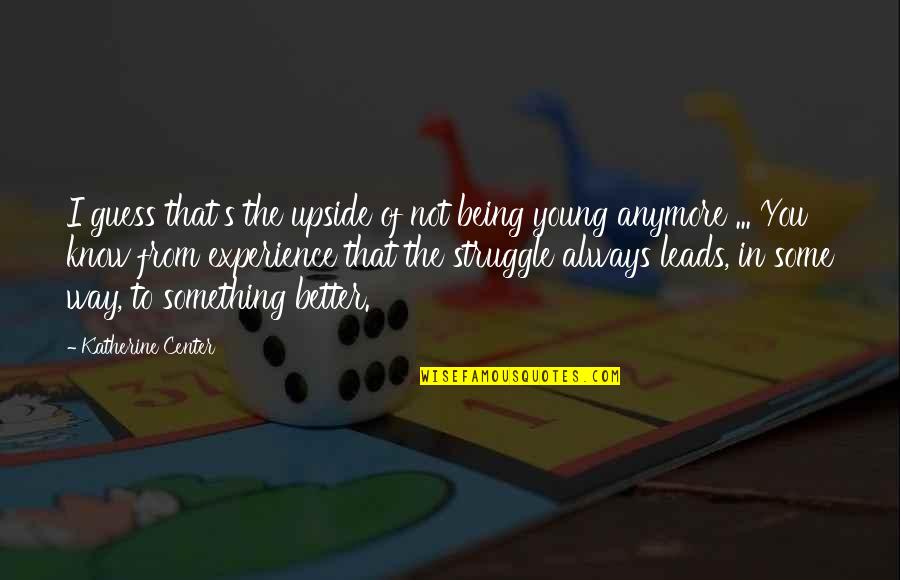 I guess that's the upside of not being young anymore ... You know from experience that the struggle always leads, in some way, to something better.
—
Katherine Center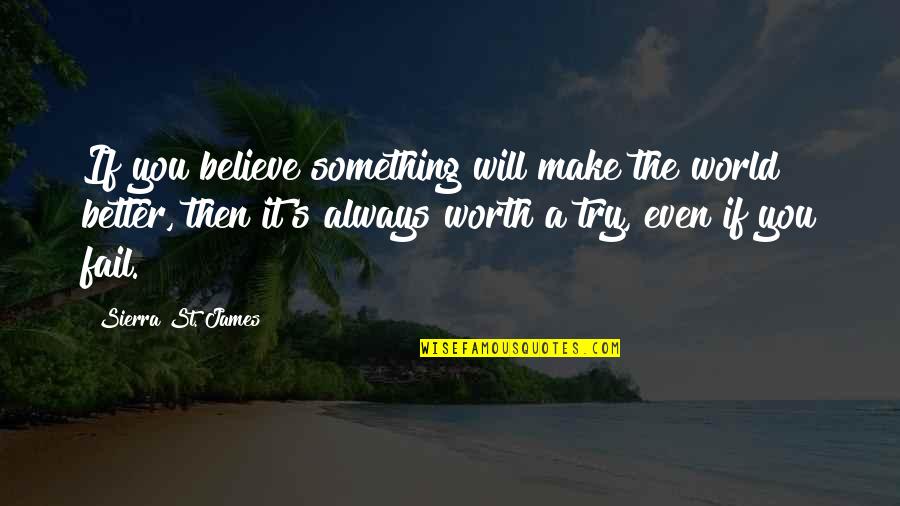 If you believe something will make the world better, then it's always worth a try, even if you fail.
—
Sierra St. James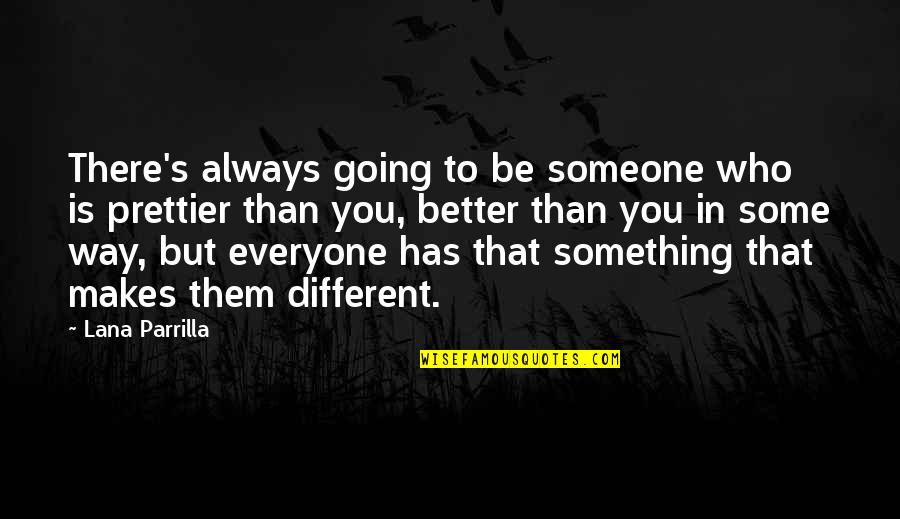 There's always going to be someone who is prettier than you, better than you in some way, but everyone has that something that makes them different.
—
Lana Parrilla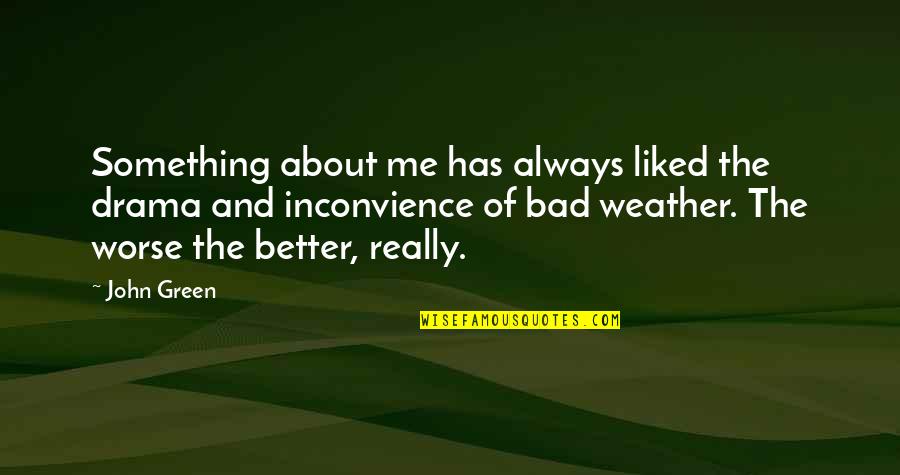 Something about me has always liked the drama and inconvience of bad weather. The worse the better, really.
—
John Green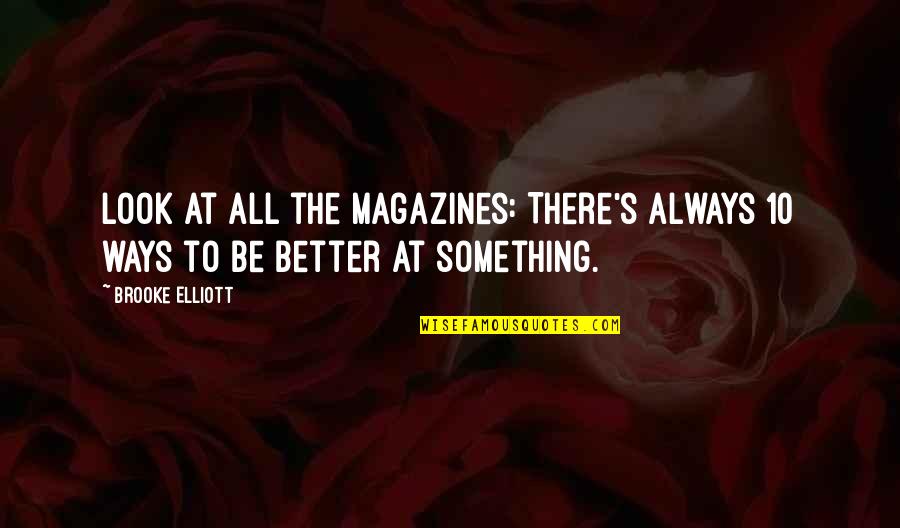 Look at all the magazines: There's always 10 ways to be better at something.
—
Brooke Elliott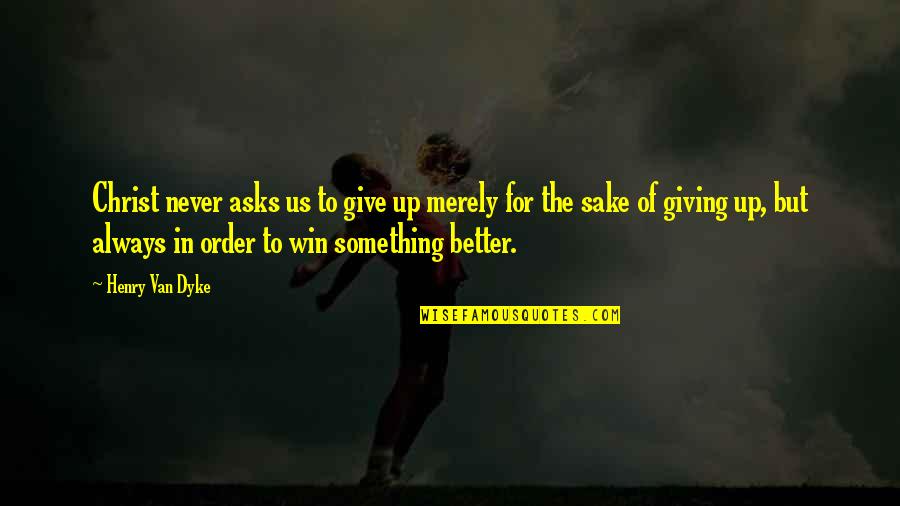 Christ never asks us to give up merely for the sake of giving up, but always in order to win something better.
—
Henry Van Dyke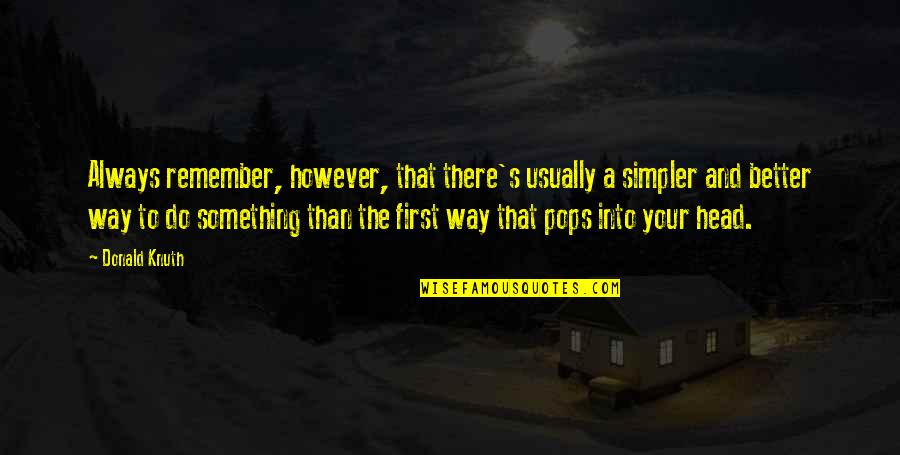 Always remember, however, that there's usually a simpler and better way to do something than the first way that pops into your head.
—
Donald Knuth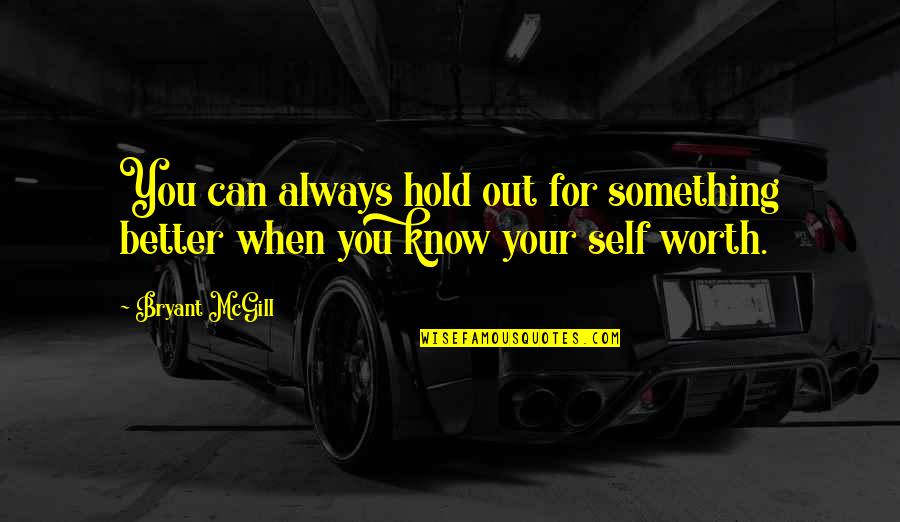 You can always hold out for something better when you know your self worth. —
Bryant McGill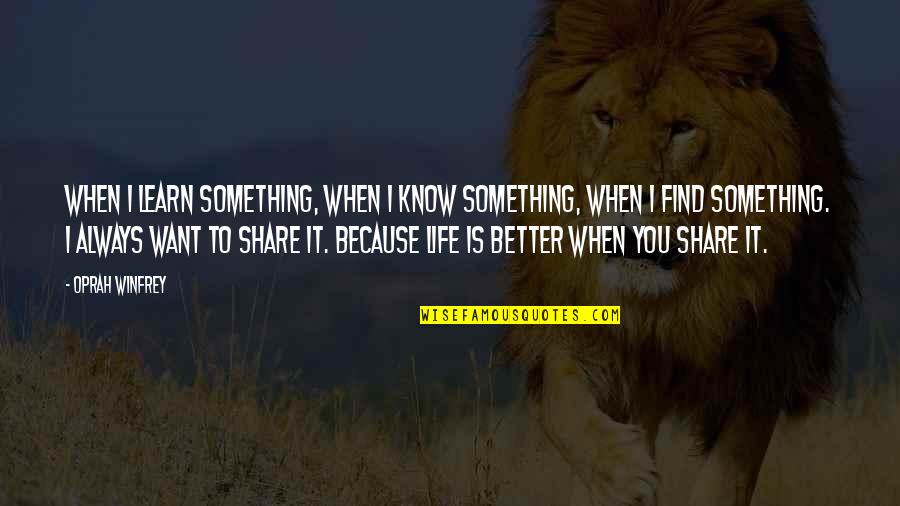 When I learn something, when I know something, when I find something. I always want to share it. Because life is better when you share it. —
Oprah Winfrey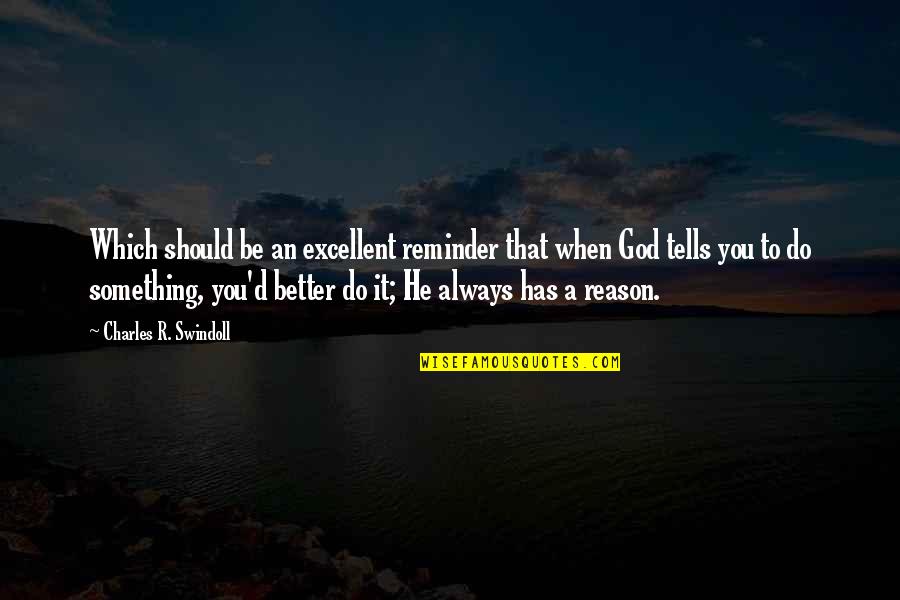 Which should be an excellent reminder that when God tells you to do something, you'd better do it; He always has a reason. —
Charles R. Swindoll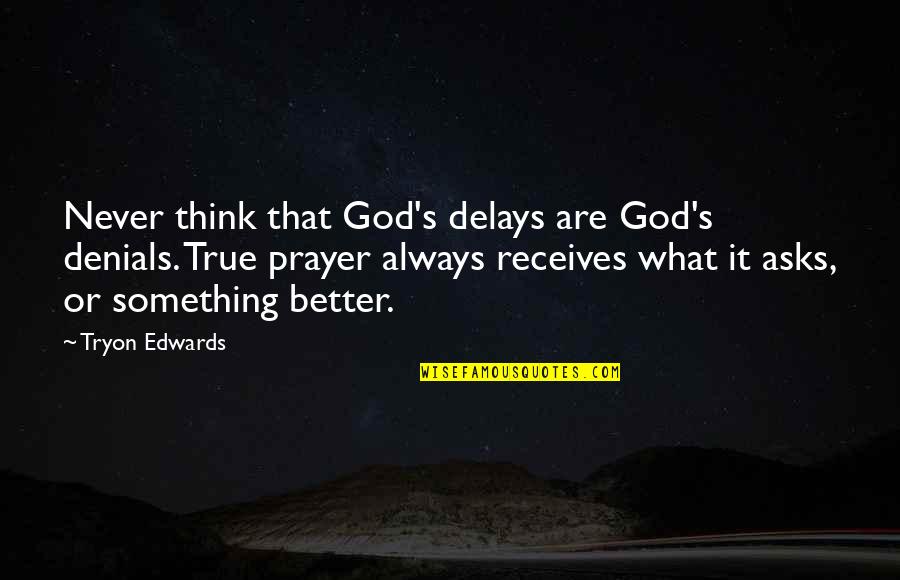 Never think that God's delays are God's denials. True prayer always receives what it asks, or something better. —
Tryon Edwards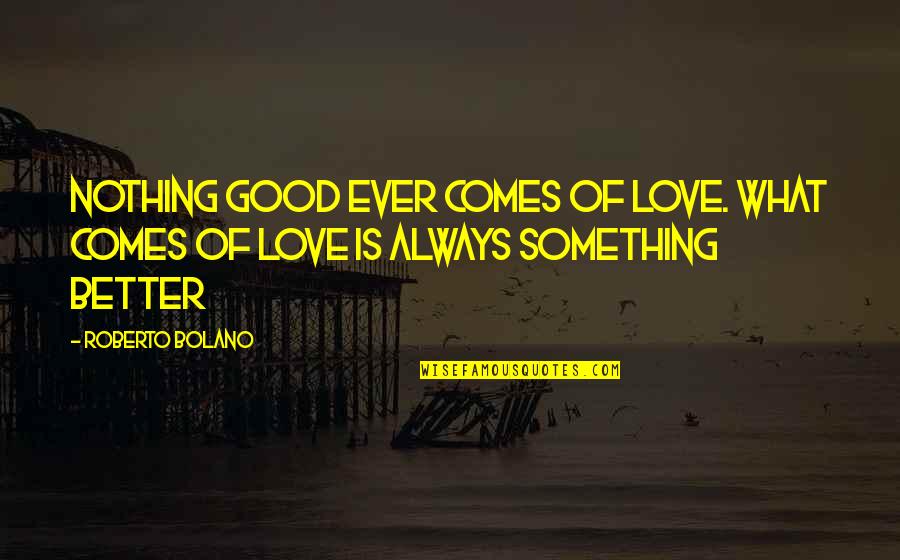 Nothing good ever comes of love. What comes of love is always something better —
Roberto Bolano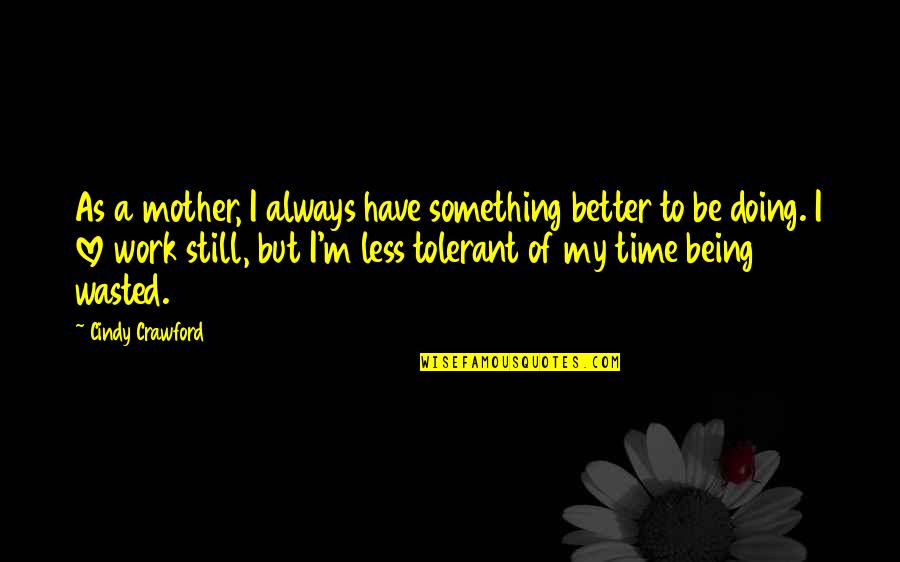 As a mother, I always have something better to be doing. I love work still, but I'm less tolerant of my time being wasted. —
Cindy Crawford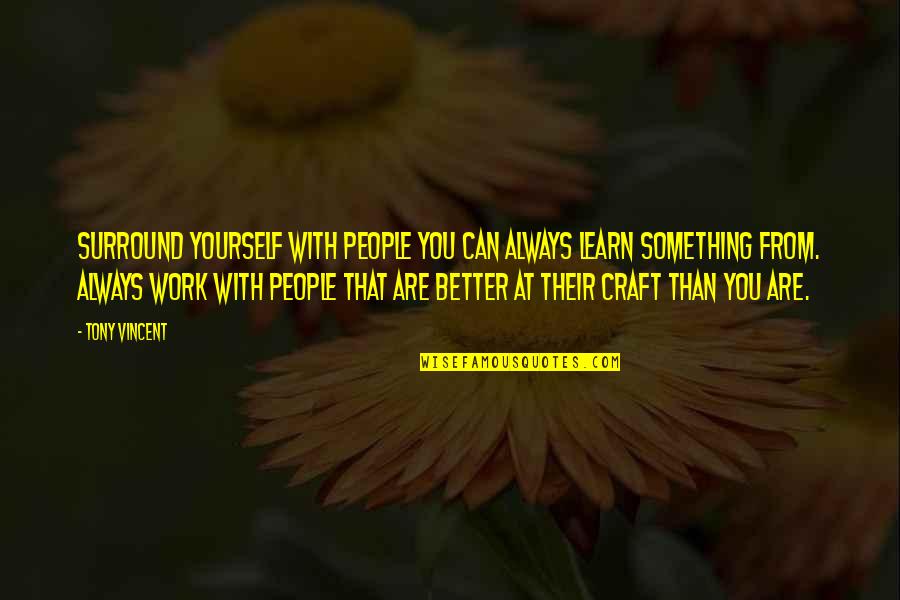 Surround yourself with people you can always learn something from. Always work with people that are better at their craft than you are. —
Tony Vincent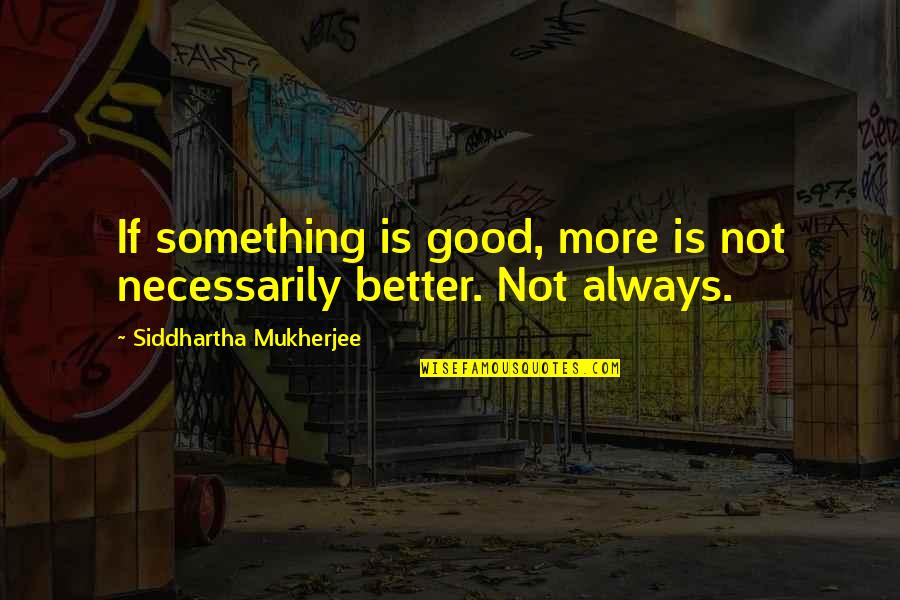 If something is good, more is not necessarily better. Not always. —
Siddhartha Mukherjee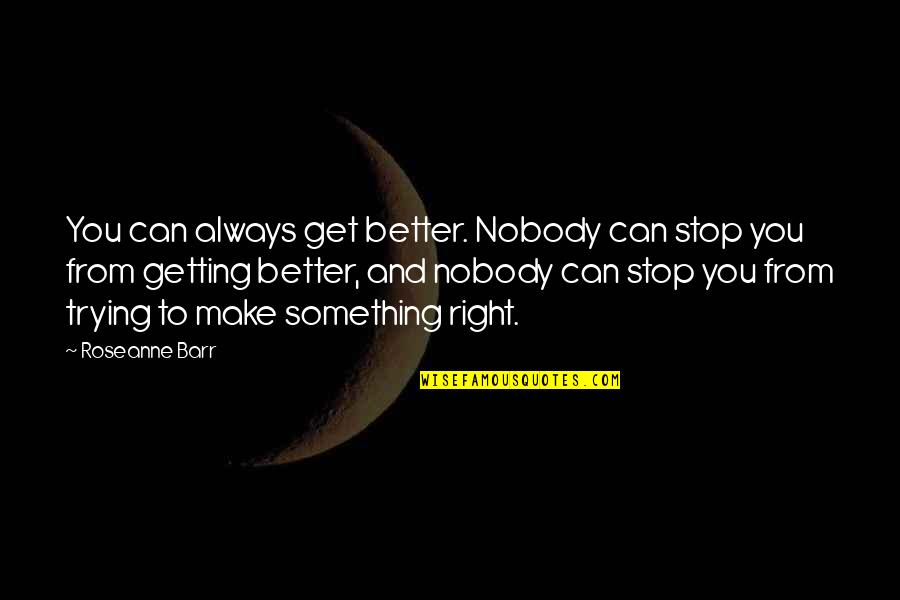 You can always get better. Nobody can stop you from getting better, and nobody can stop you from trying to make something right. —
Roseanne Barr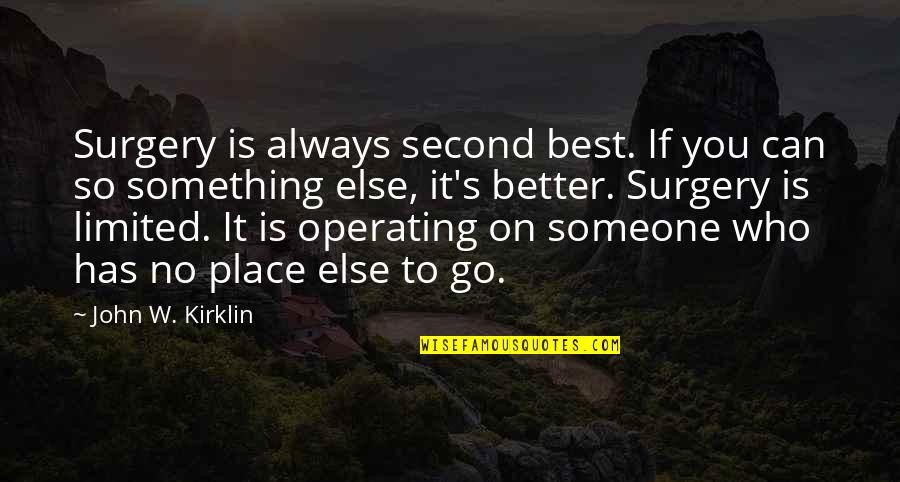 Surgery is always second best. If you can so something else, it's better. Surgery is limited. It is operating on someone who has no place else to go. —
John W. Kirklin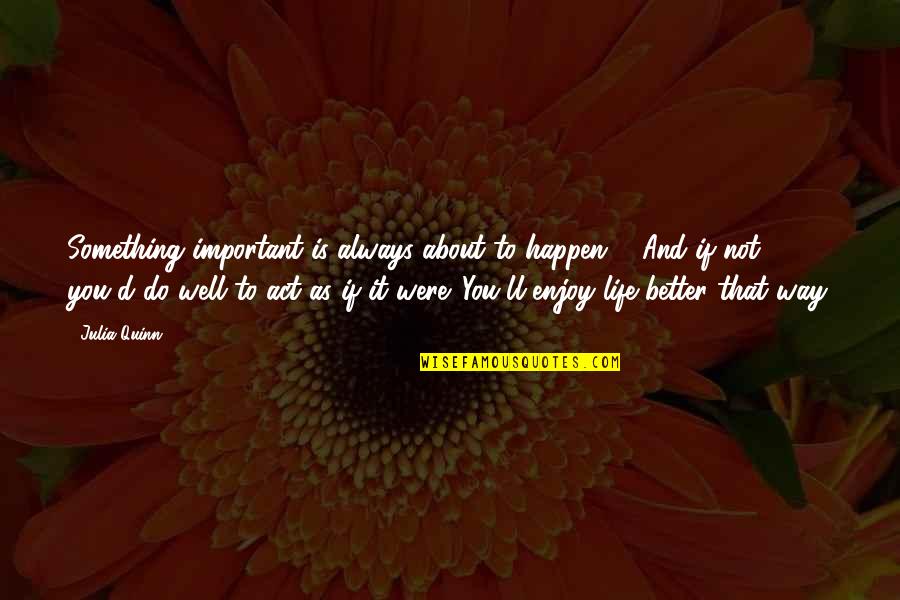 Something important is always about to happen ... And if not, you'd do well to act as if it were. You'll enjoy life better that way. —
Julia Quinn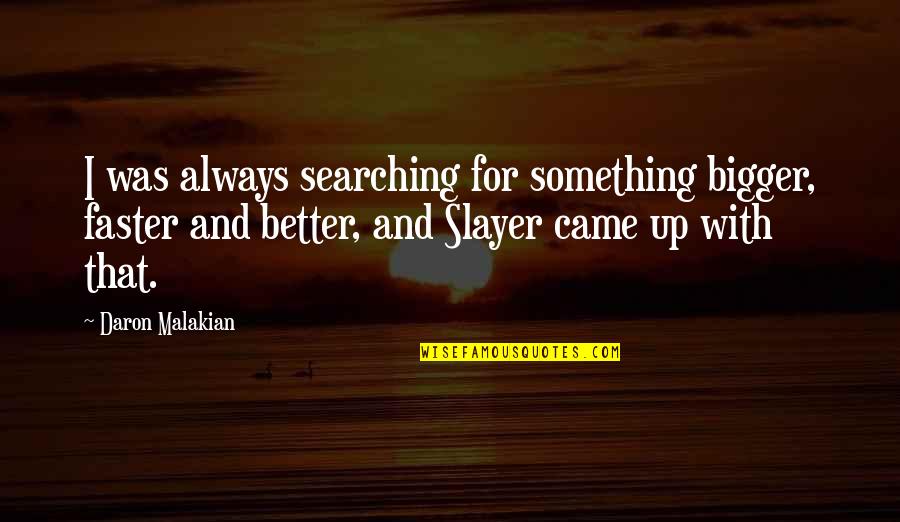 I was always searching for something bigger, faster and better, and Slayer came up with that. —
Daron Malakian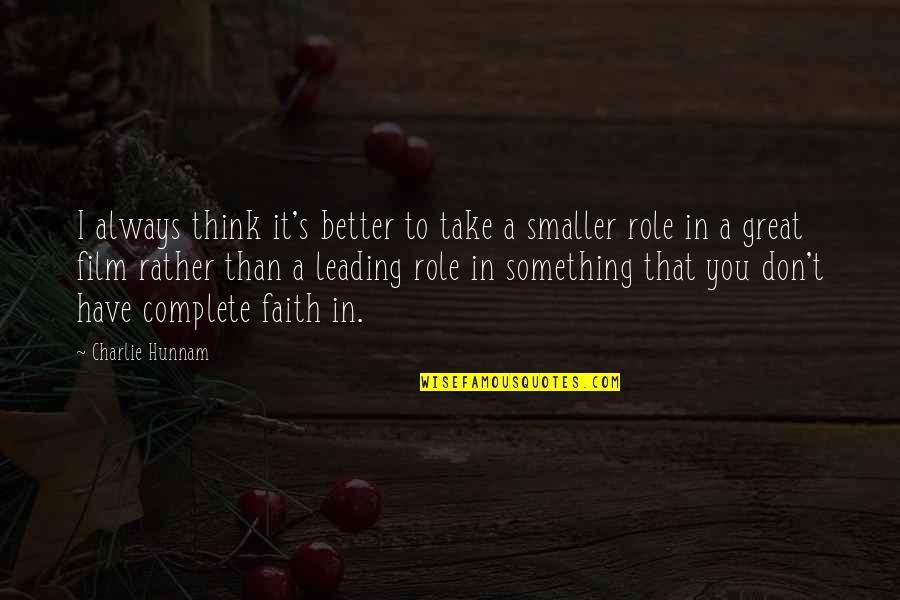 I always think it's better to take a smaller role in a great film rather than a leading role in something that you don't have complete faith in. —
Charlie Hunnam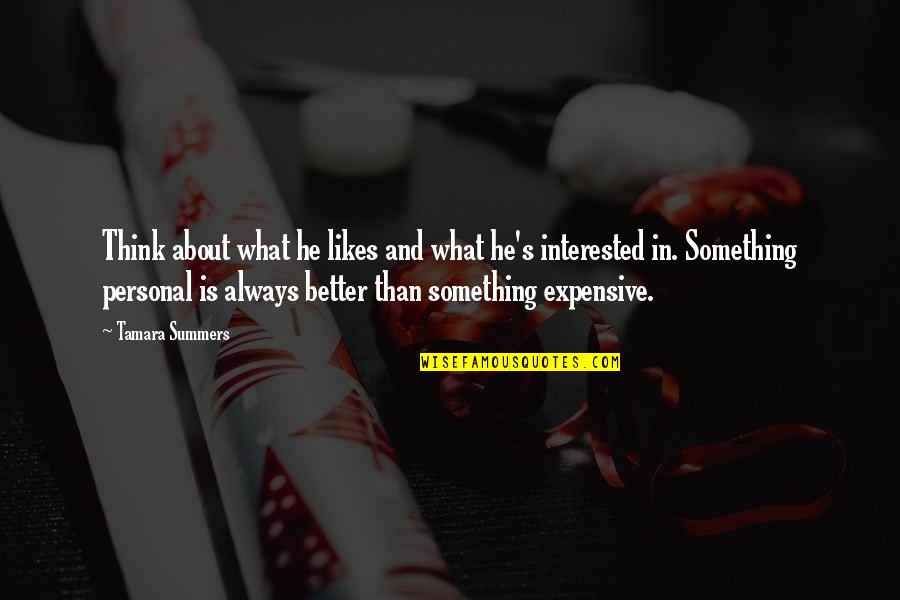 Think about what he likes and what he's interested in. Something personal is always better than something expensive. —
Tamara Summers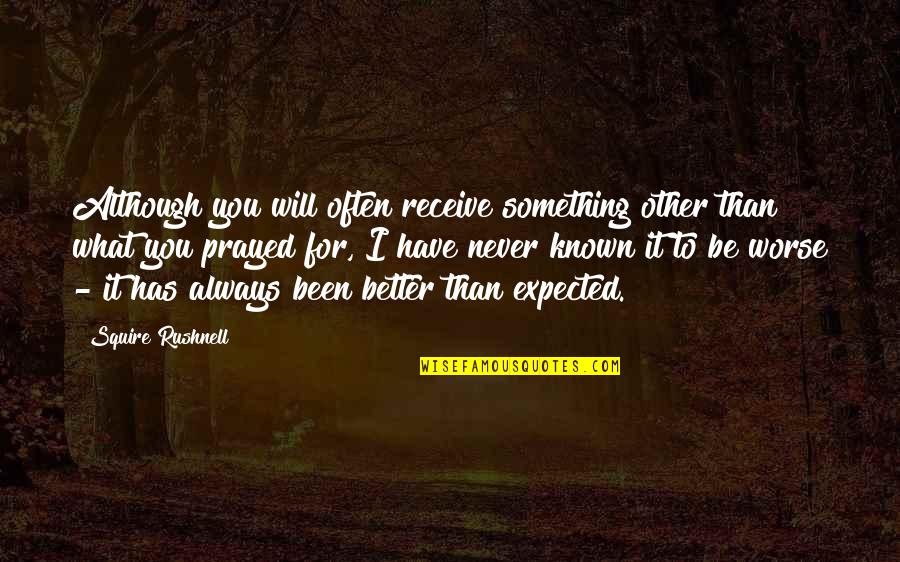 Although you will often receive something other than what you prayed for, I have never known it to be worse - it has always been better than expected. —
Squire Rushnell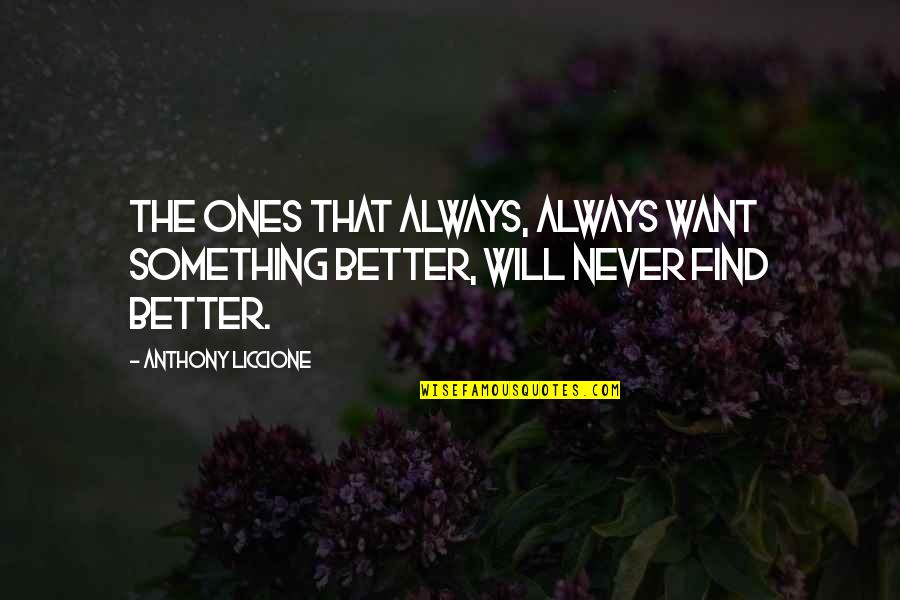 The ones that always, always want something better, will never find better. —
Anthony Liccione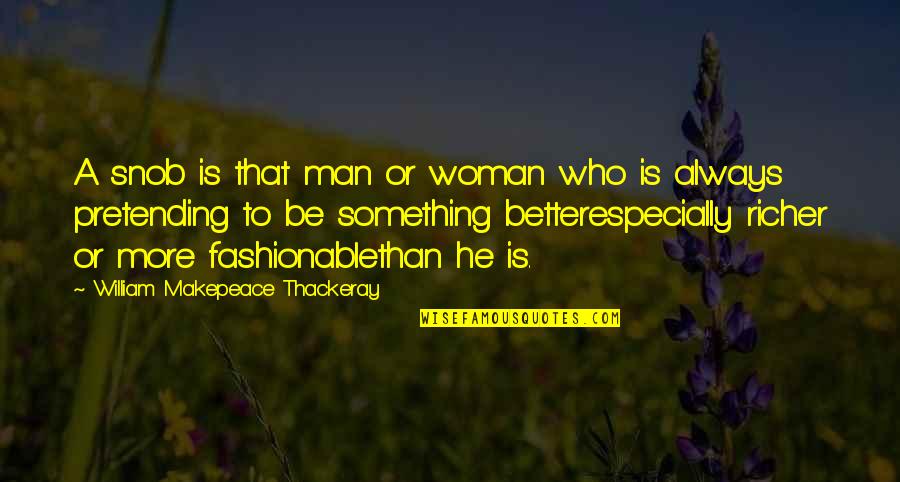 A snob is that man or woman who is always pretending to be something better
especially richer or more fashionable
than he is. —
William Makepeace Thackeray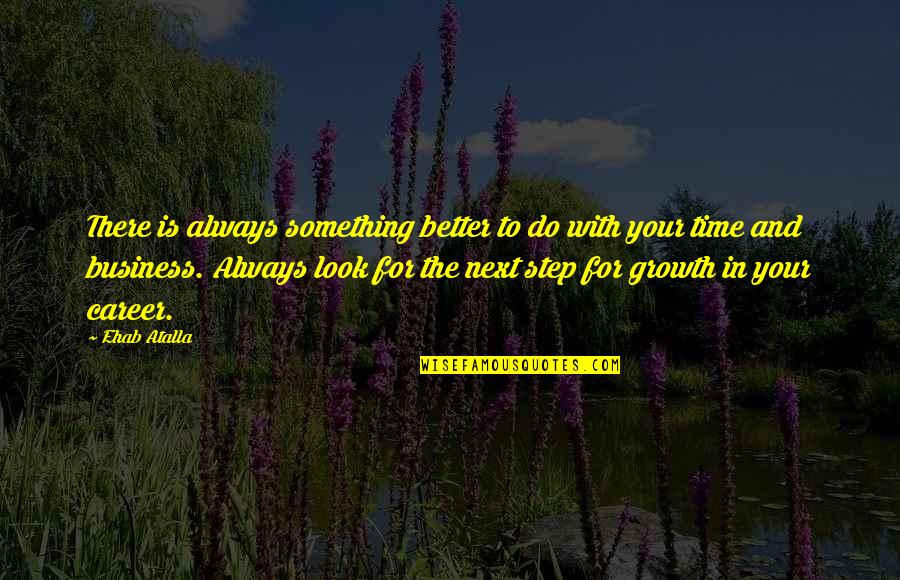 There is always something better to do with your time and business. Always look for the next step for growth in your career. —
Ehab Atalla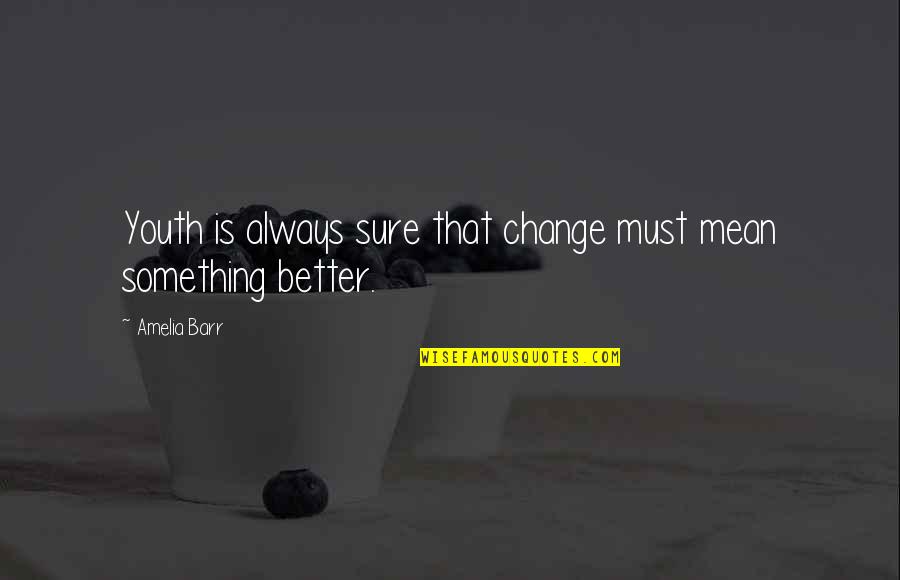 Youth is always sure that change must mean something better. —
Amelia Barr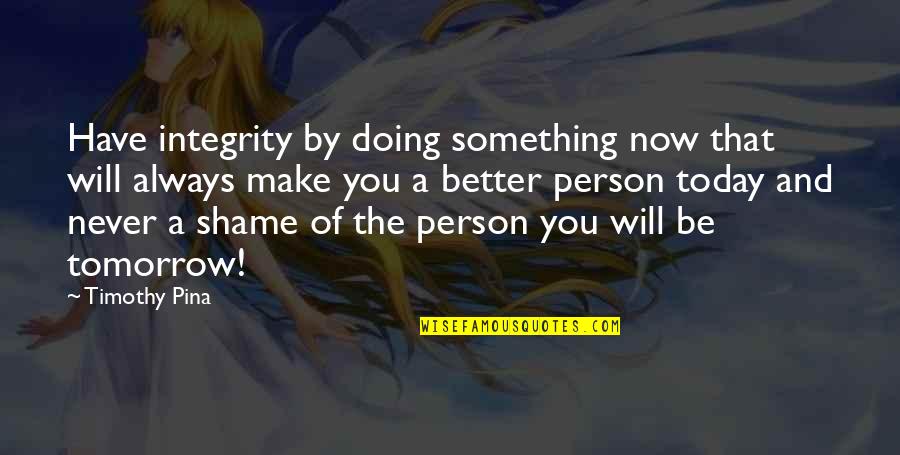 Have integrity by doing something now that will always make you a better person today and never a shame of the person you will be tomorrow! —
Timothy Pina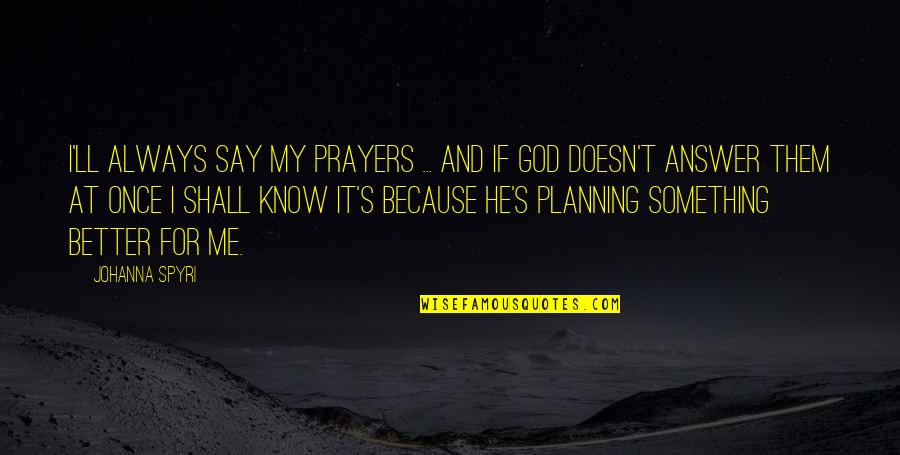 I'll always say my prayers ... and if God doesn't answer them at once I shall know it's because He's planning something better for me. —
Johanna Spyri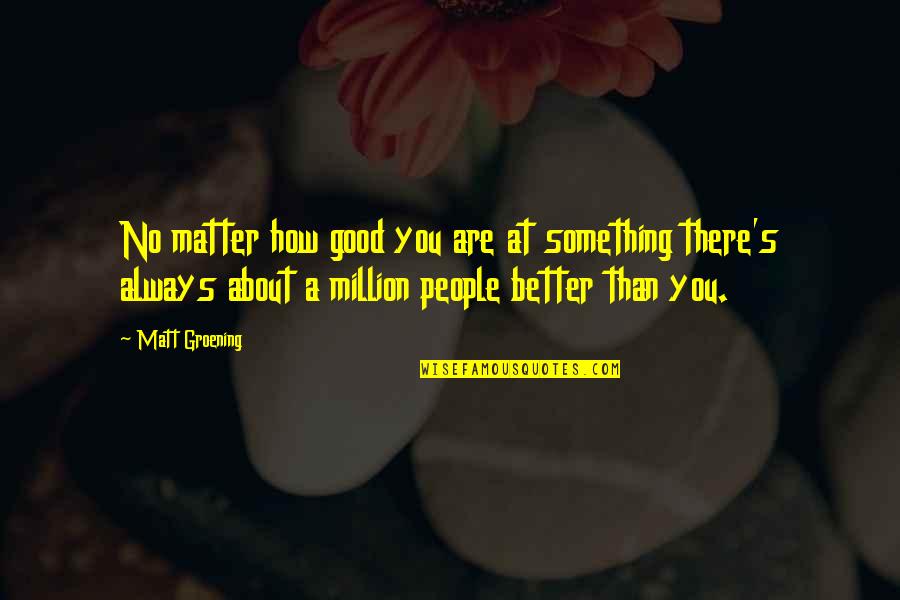 No matter how good you are at something there's always about a million people better than you. —
Matt Groening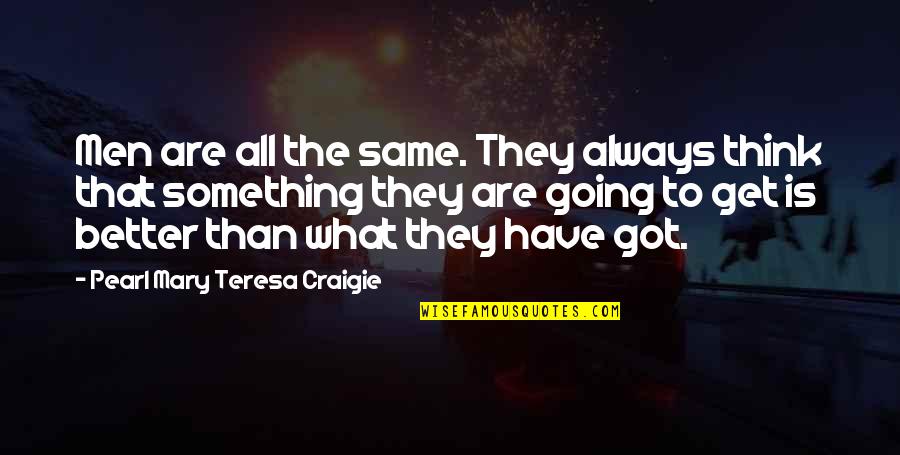 Men are all the same. They always think that something they are going to get is better than what they have got. —
Pearl Mary Teresa Craigie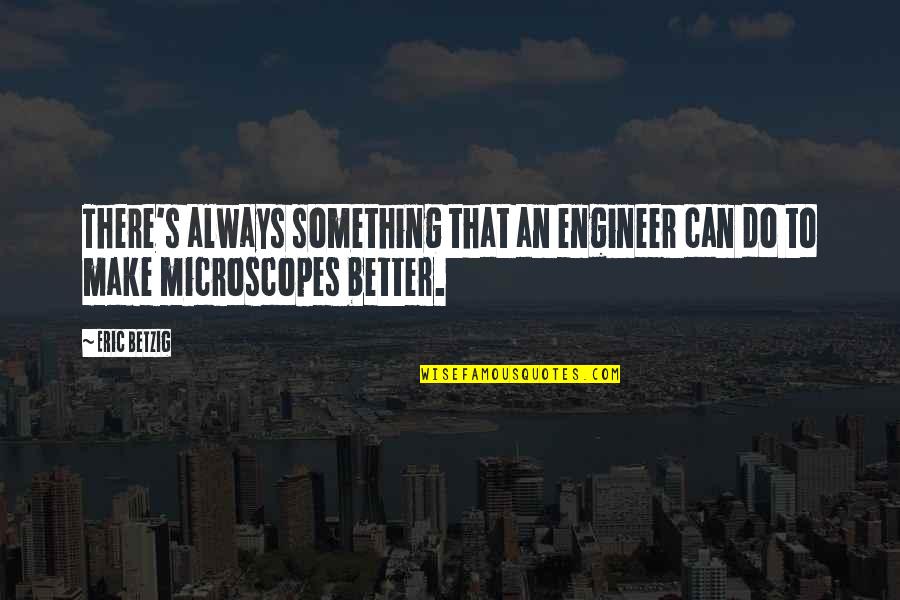 There's always something that an engineer can do to make microscopes better. —
Eric Betzig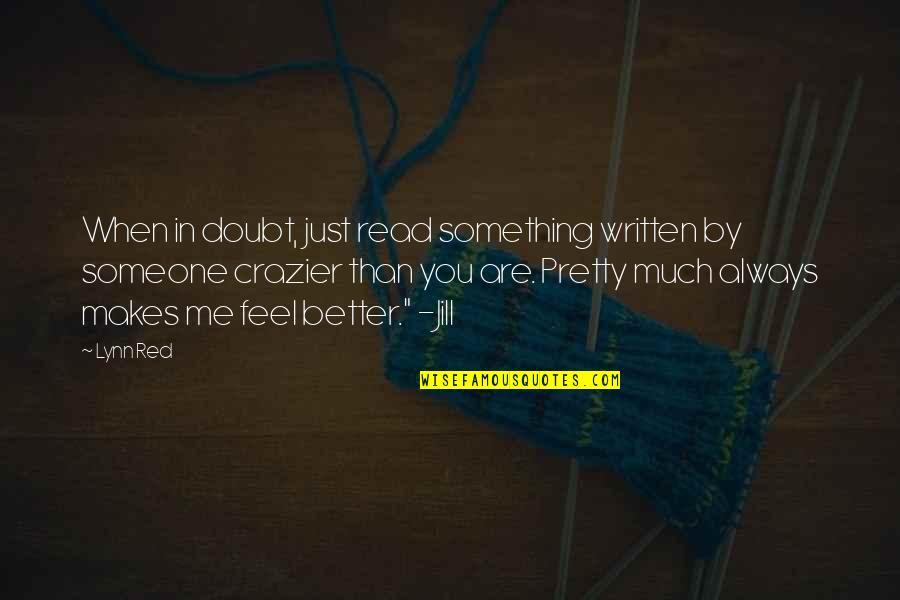 When in doubt, just read something written by someone crazier than you are. Pretty much always makes me feel better." -Jill —
Lynn Red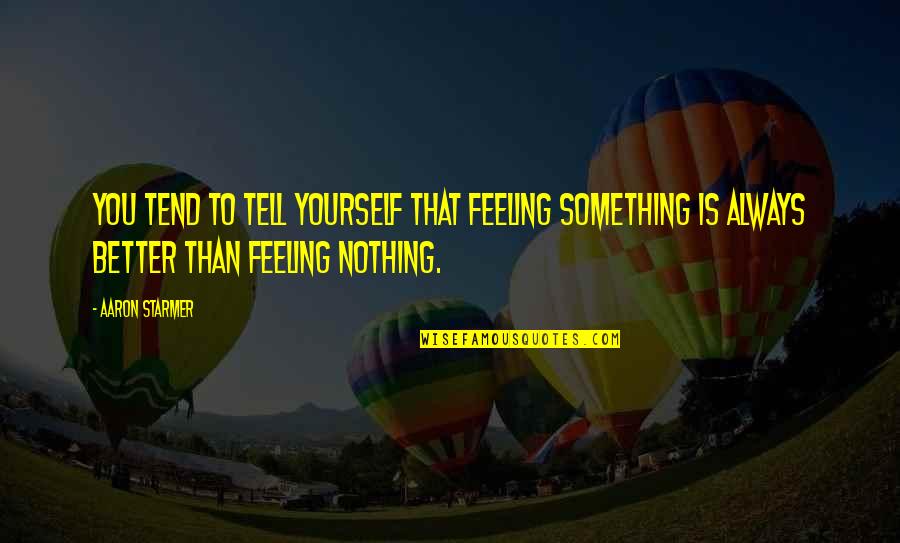 You tend to tell yourself that feeling something is always better than feeling nothing. —
Aaron Starmer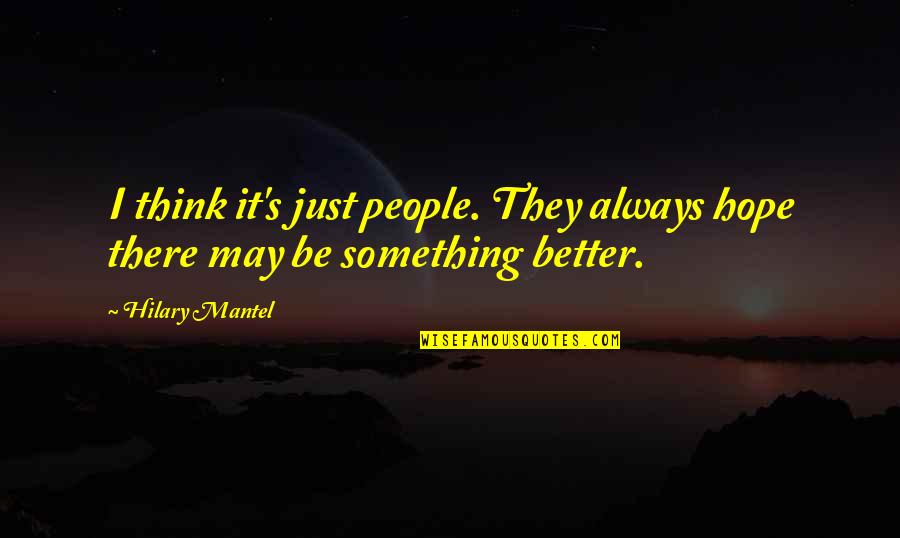 I think it's just people. They always hope there may be something better. —
Hilary Mantel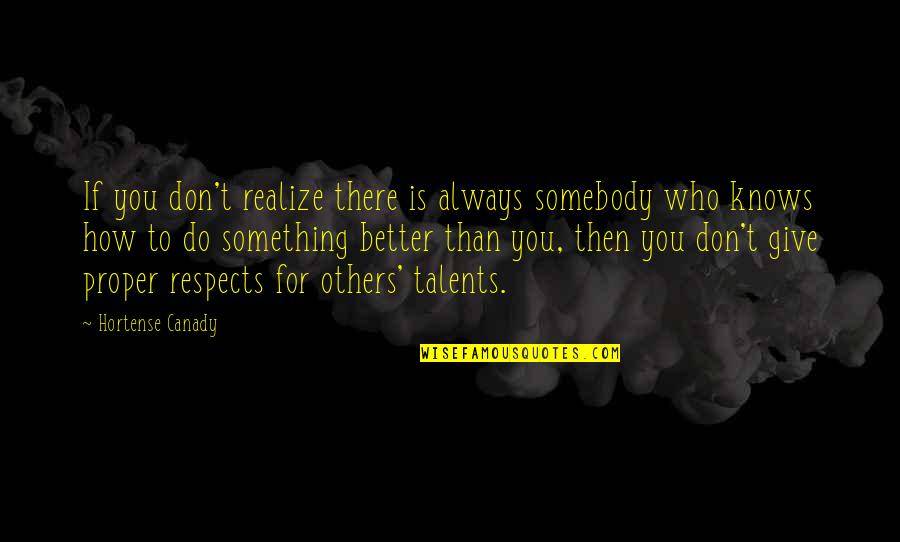 If you don't realize there is always somebody who knows how to do something better than you, then you don't give proper respects for others' talents. —
Hortense Canady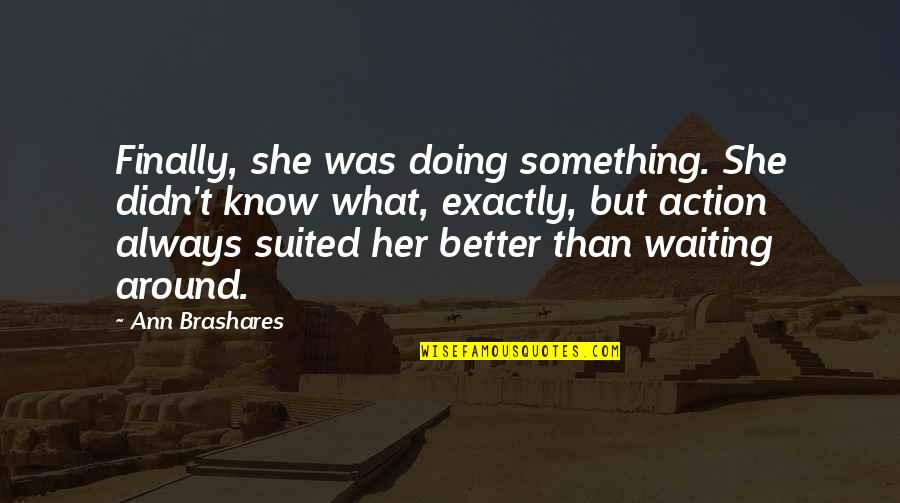 Finally, she was doing something. She didn't know what, exactly, but action always suited her better than waiting around. —
Ann Brashares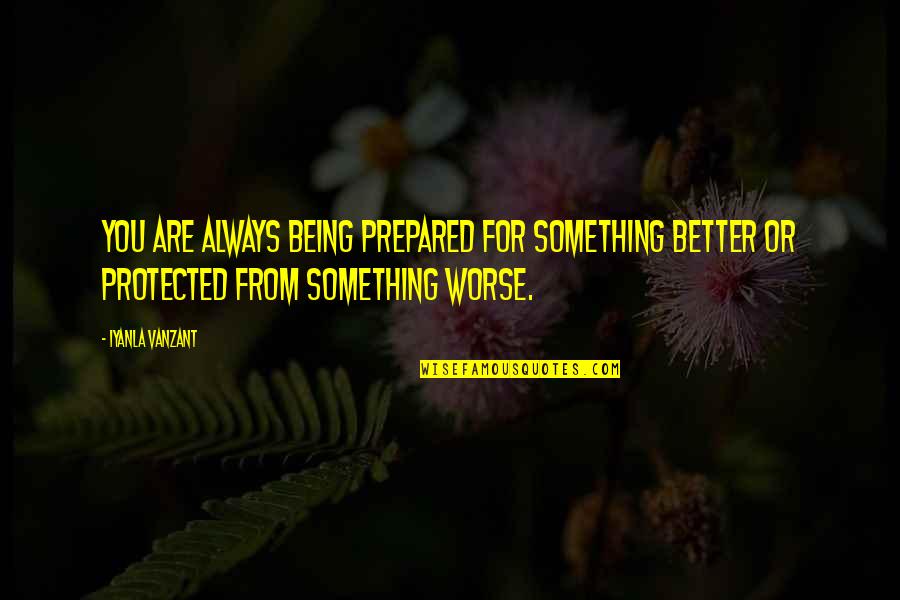 You are always being prepared for something better or protected from something worse. —
Iyanla Vanzant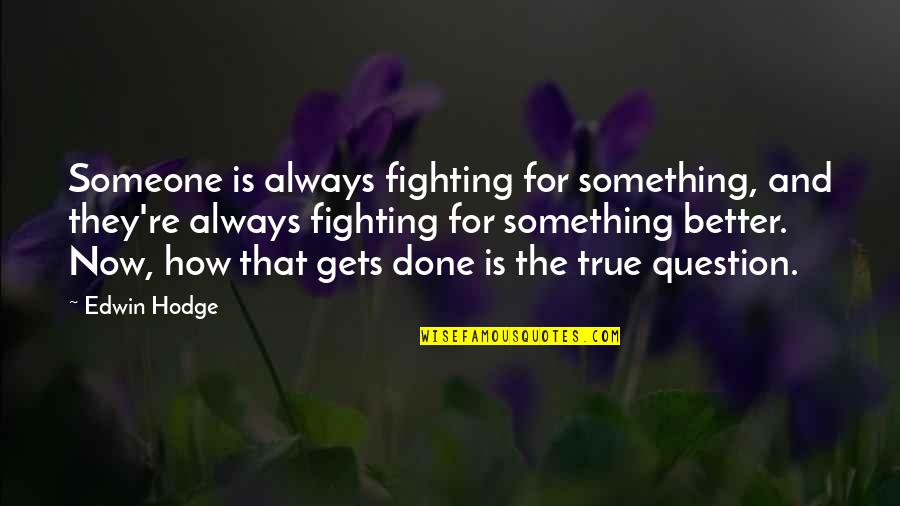 Someone is always fighting for something, and they're always fighting for something better. Now, how that gets done is the true question. —
Edwin Hodge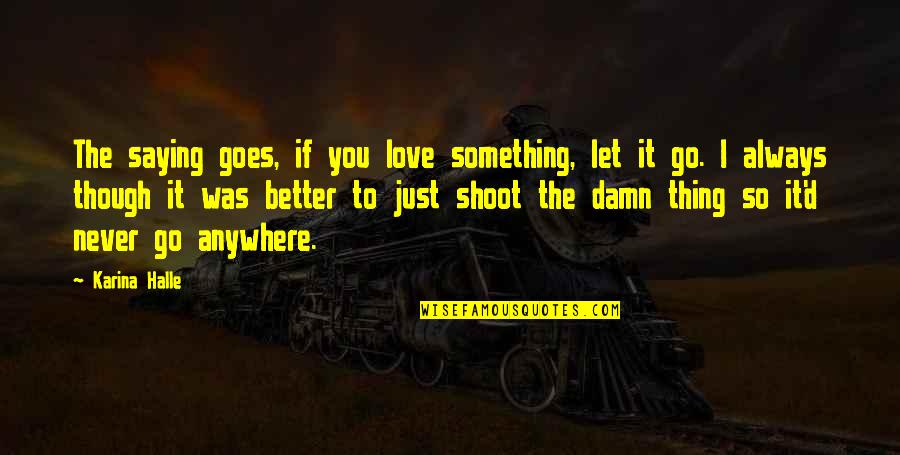 The saying goes, if you love something, let it go. I always though it was better to just shoot the damn thing so it'd never go anywhere. —
Karina Halle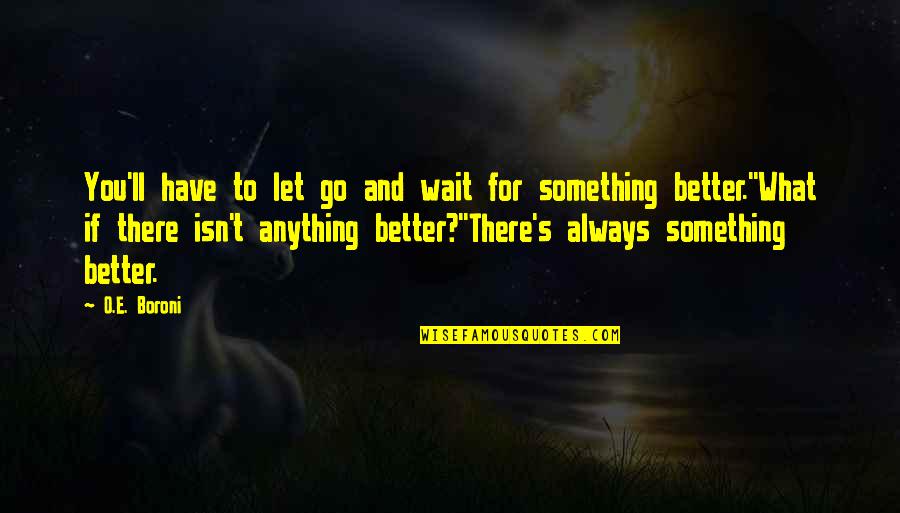 You'll have to let go and wait for something better.'
'What if there isn't anything better?'
'
There's always something better
. —
O.E. Boroni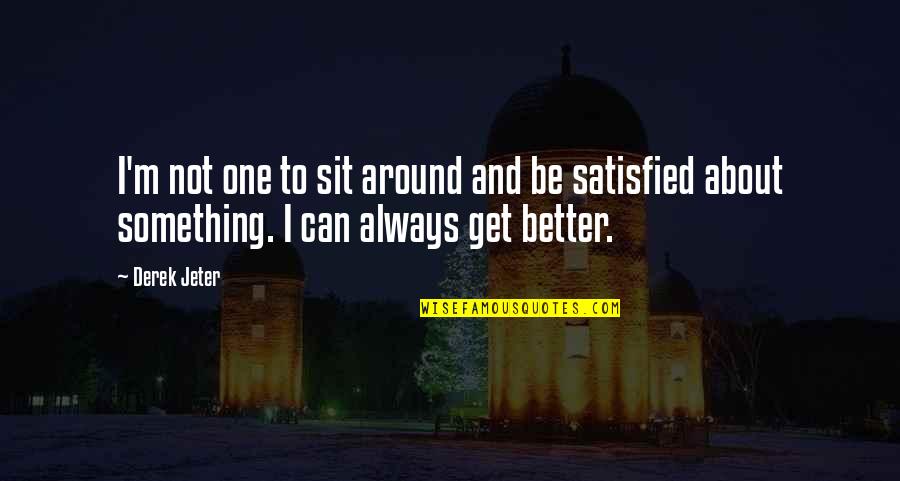 I'm not one to sit around and be satisfied about something. I can always get better. —
Derek Jeter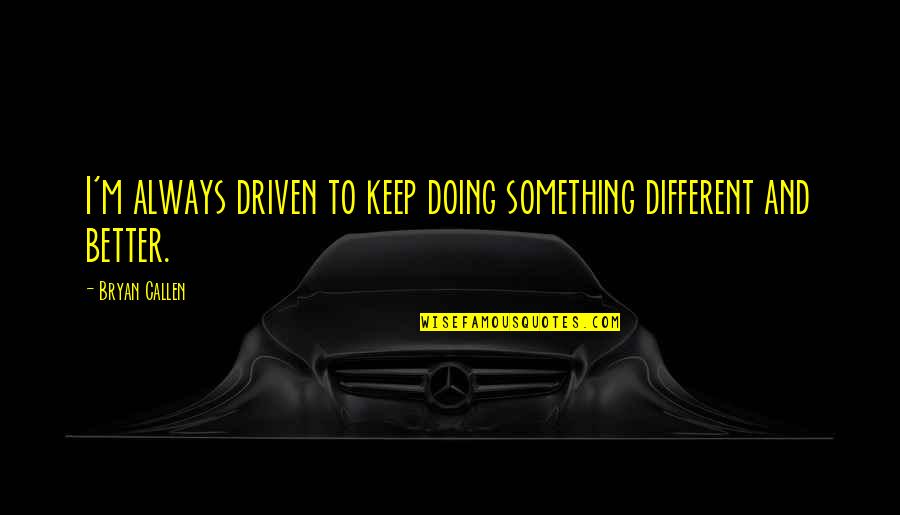 I'm always driven to keep doing something different and better. —
Bryan Callen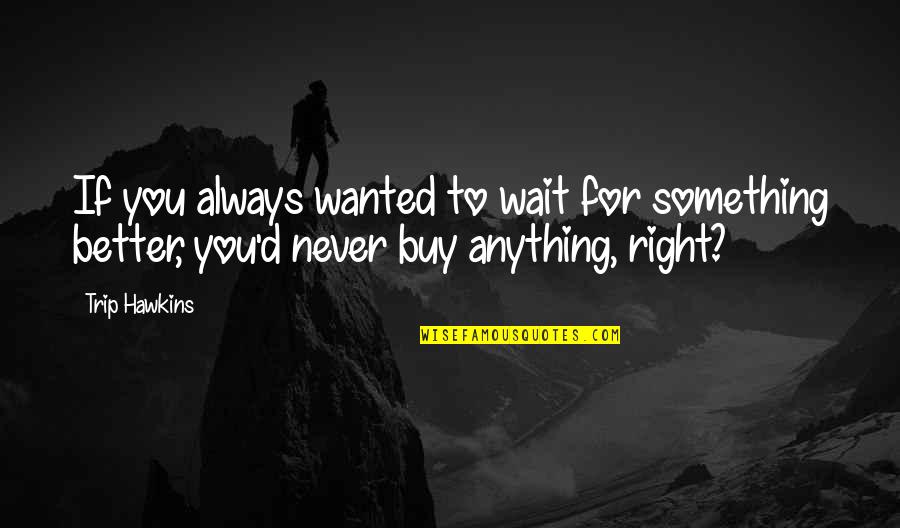 If you always wanted to wait for something better, you'd never buy anything, right? —
Trip Hawkins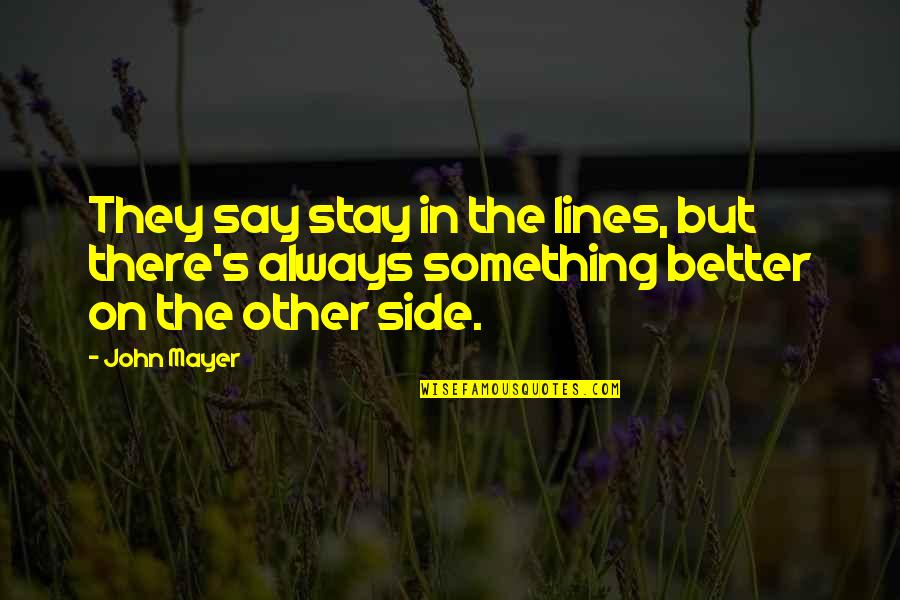 They say stay in the lines, but
there's always something better
on the other side. —
John Mayer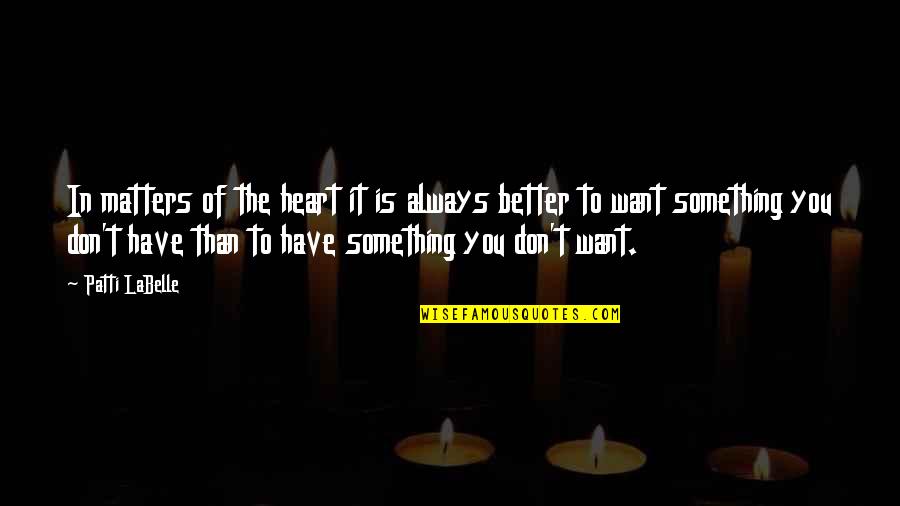 In matters of the heart it is always better to want something you don't have than to have something you don't want. —
Patti LaBelle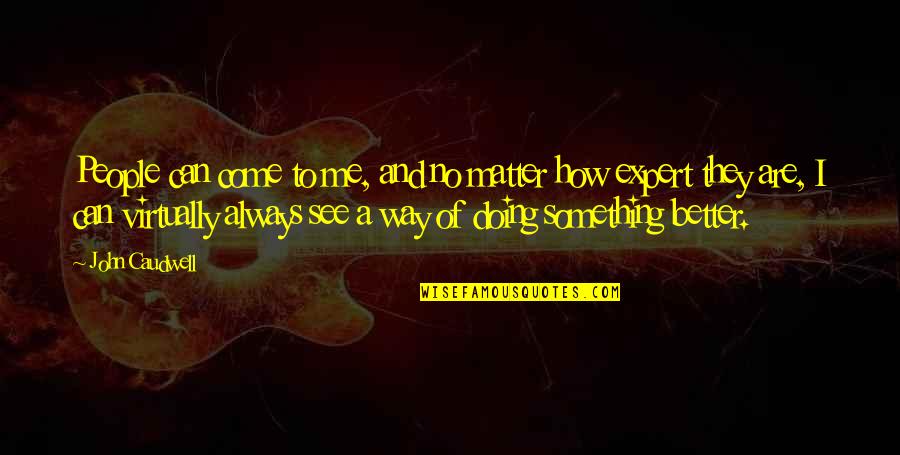 People can come to me, and no matter how expert they are, I can virtually always see a way of doing something better. —
John Caudwell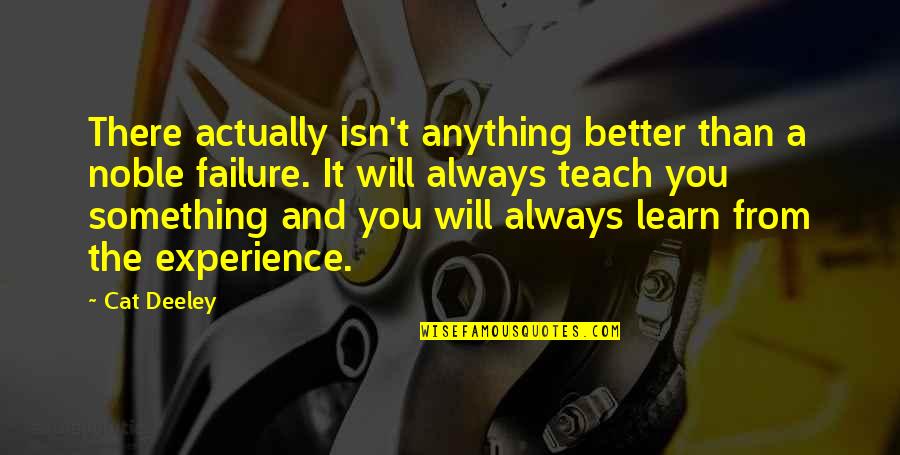 There actually isn't anything better than a noble failure. It will always teach you something and you will always learn from the experience. —
Cat Deeley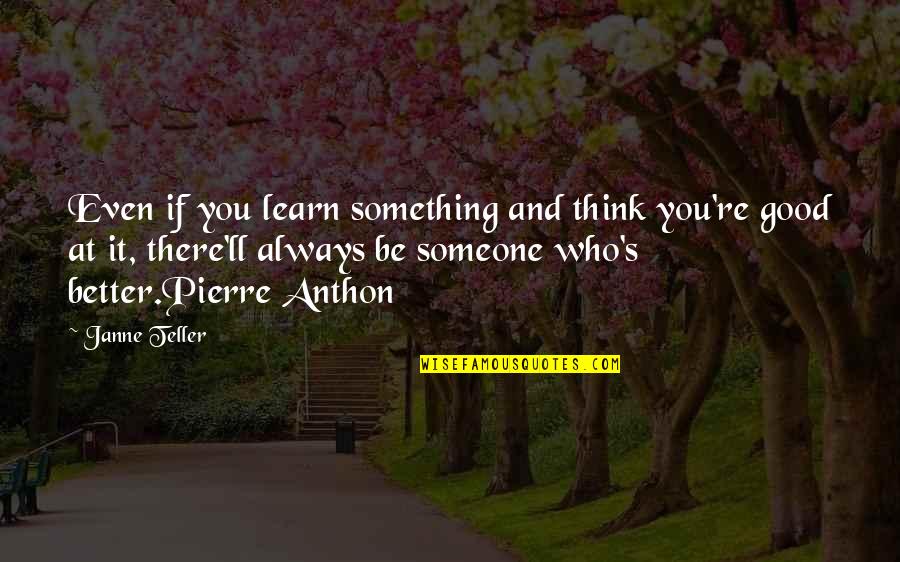 Even if you learn something and think you're good at it, there'll always be someone who's better.
Pierre Anthon —
Janne Teller