The Worst Day Ever Quotes
Collection of top 44 famous quotes about The Worst Day Ever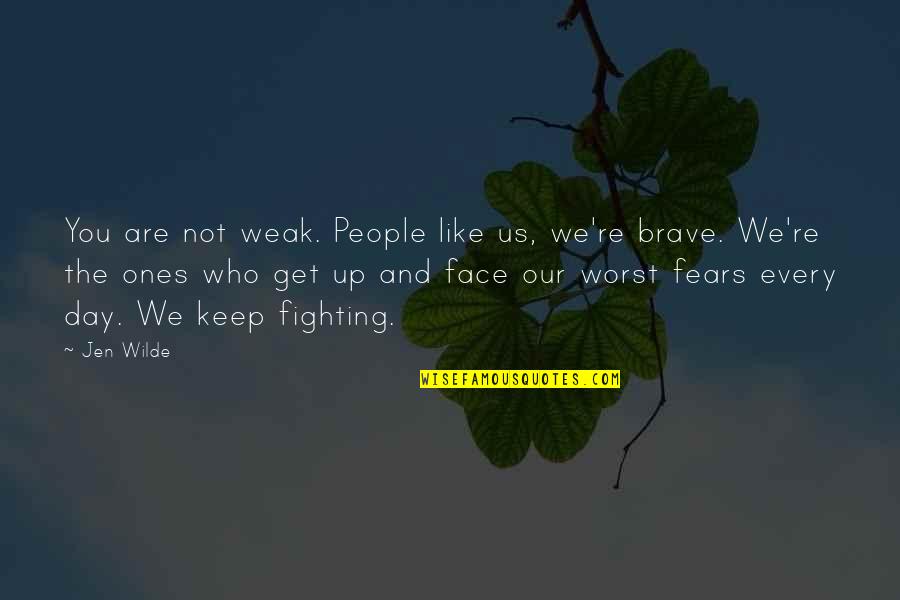 You are not weak. People like us, we're brave. We're the ones who get up and face our worst fears every day. We keep fighting.
—
Jen Wilde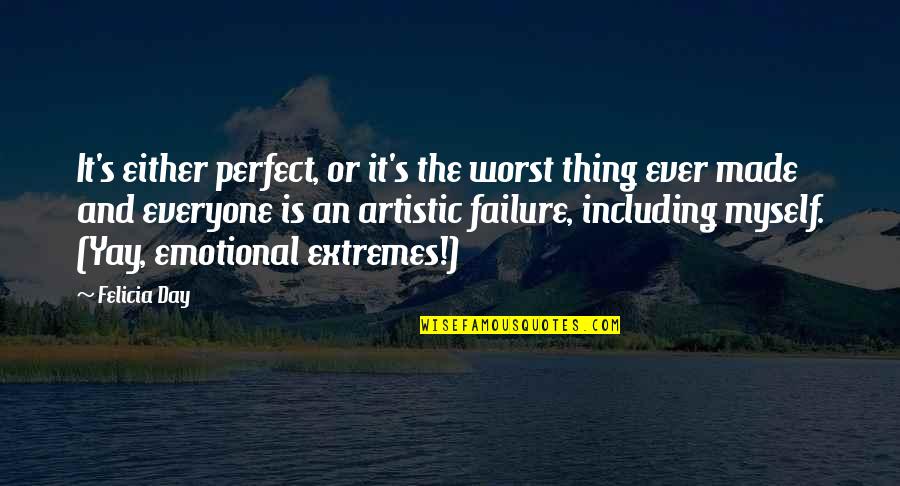 It's either perfect, or it's the worst thing ever made and everyone is an artistic failure, including myself. (Yay, emotional extremes!)
—
Felicia Day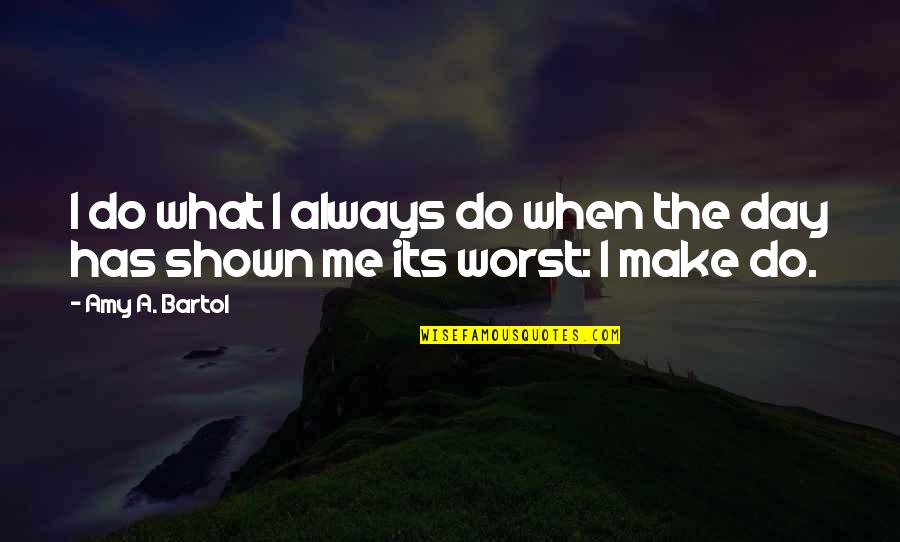 I do what I always do when the day has shown me its worst: I make do.
—
Amy A. Bartol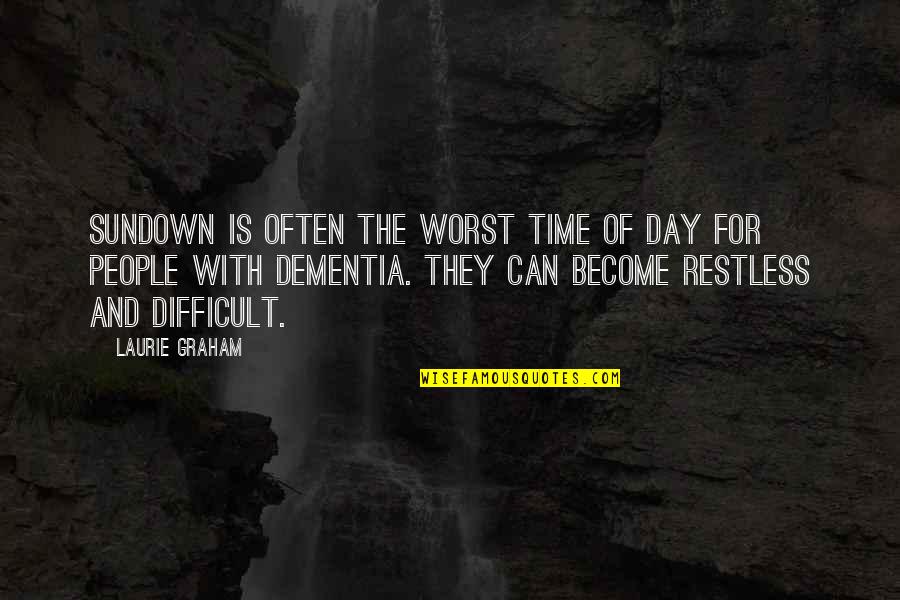 Sundown is often the worst time of day for people with dementia. They can become restless and difficult.
—
Laurie Graham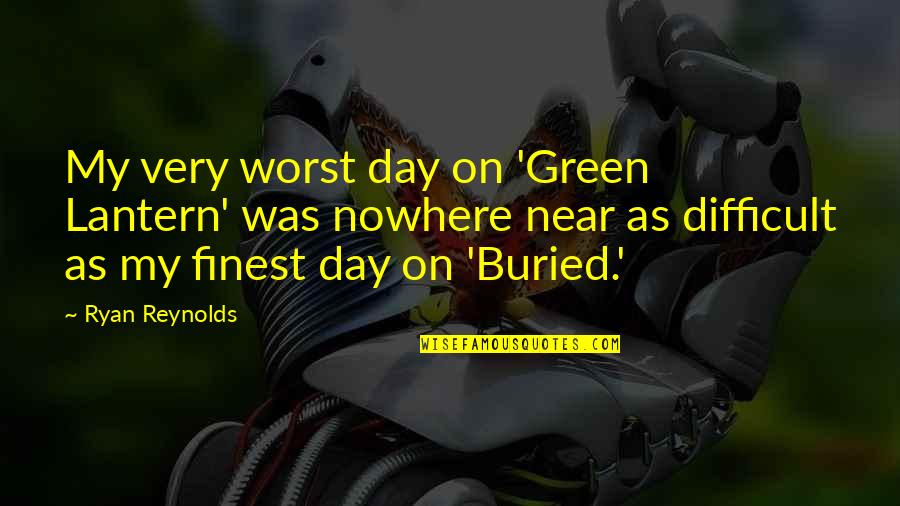 My very worst day on 'Green Lantern' was nowhere near as difficult as my finest day on 'Buried.'
—
Ryan Reynolds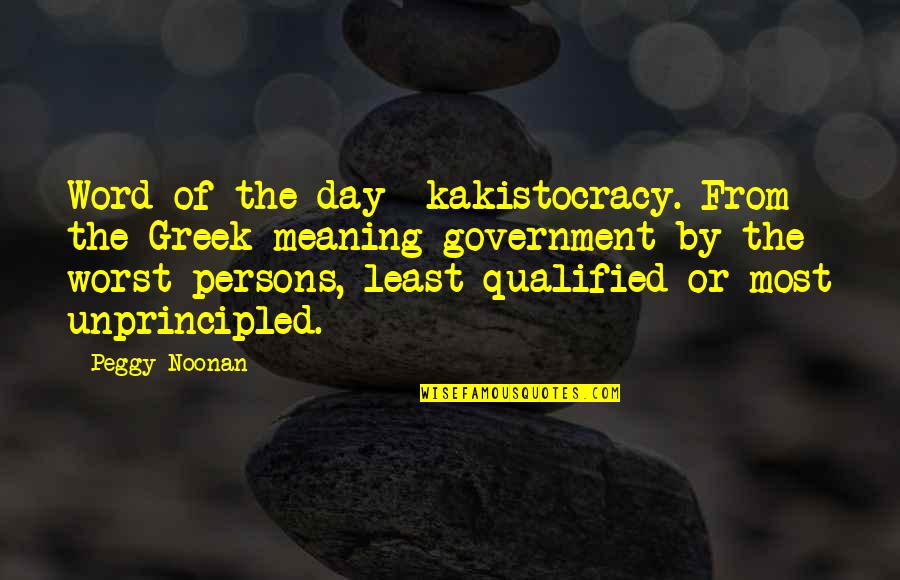 Word of the day- kakistocracy. From the Greek meaning government by the worst persons, least qualified or most unprincipled.
—
Peggy Noonan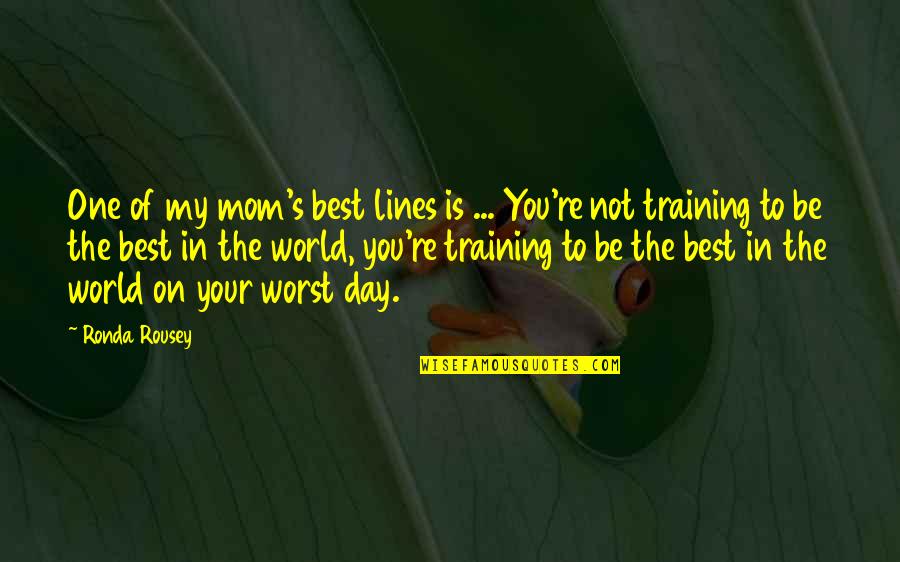 One of my mom's best lines is ... You're not training to be the best in the world, you're training to be the best in the world on your worst day.
—
Ronda Rousey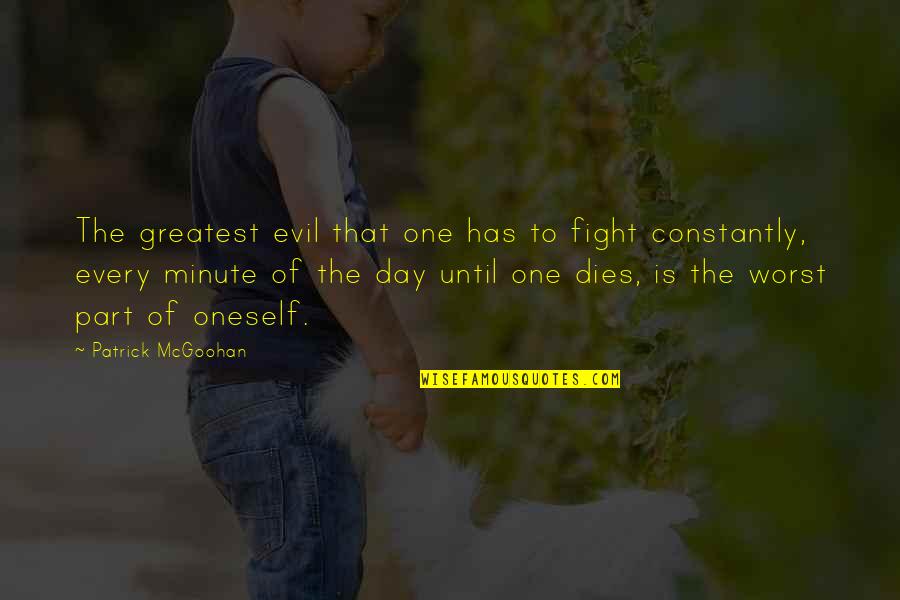 The greatest evil that one has to fight constantly, every minute of the day until one dies, is the worst part of oneself.
—
Patrick McGoohan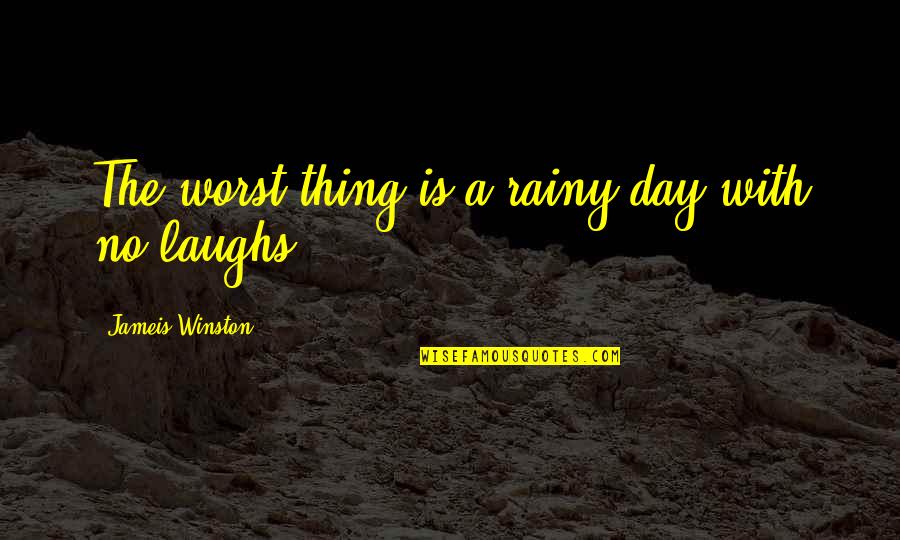 The worst thing is a rainy day with no laughs
—
Jameis Winston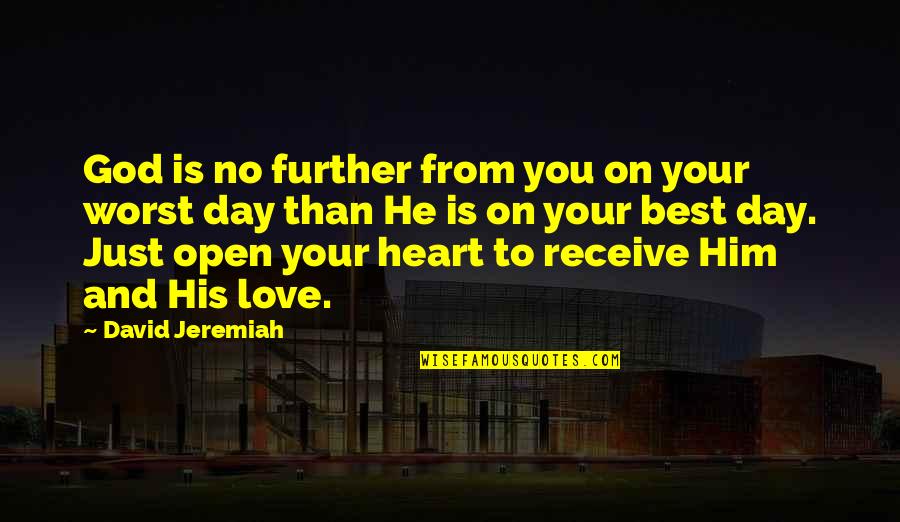 God is no further from you on your worst day than He is on your best day. Just open your heart to receive Him and His love.
—
David Jeremiah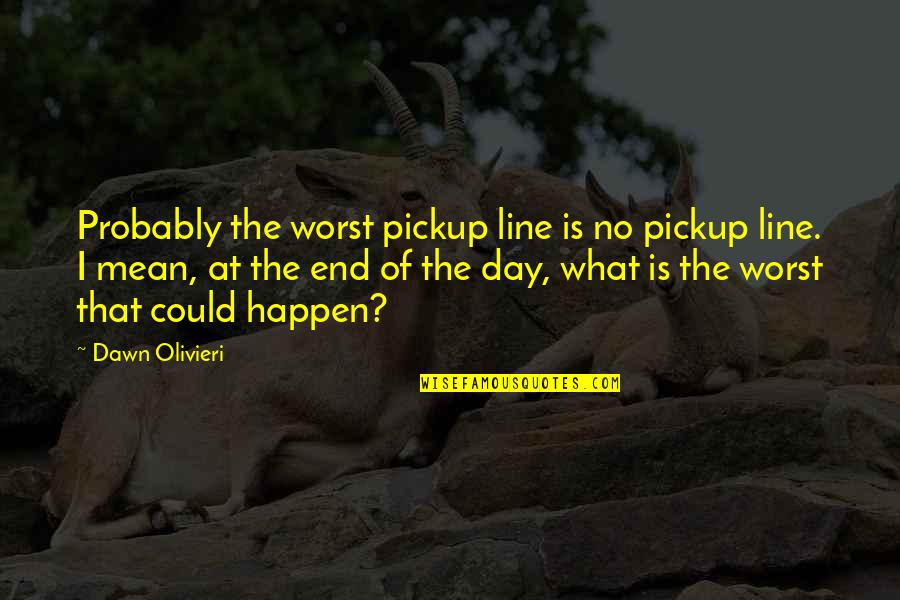 Probably the worst pickup line is no pickup line. I mean, at the end of the day, what is the worst that could happen?
—
Dawn Olivieri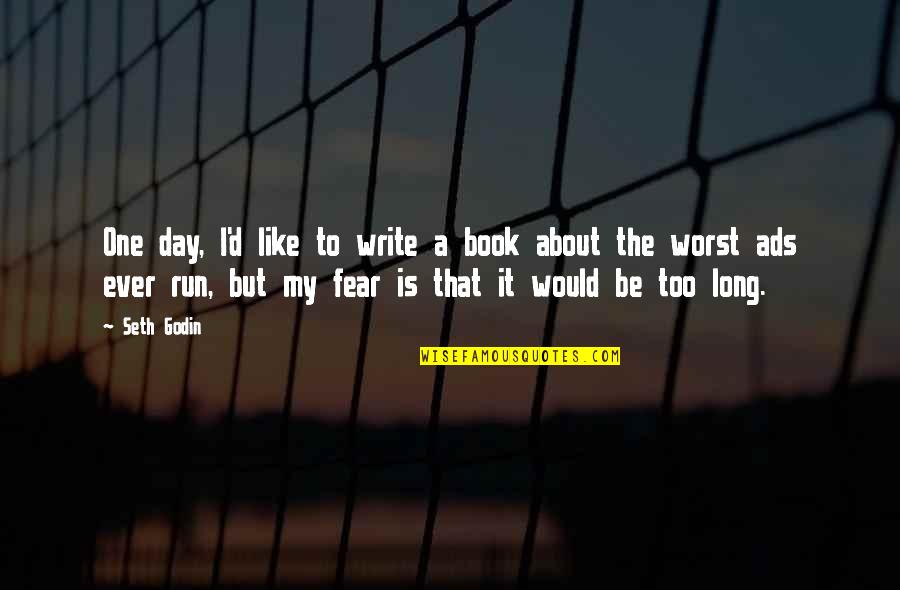 One day, I'd like to write a book about the worst ads ever run, but my fear is that it would be too long.
—
Seth Godin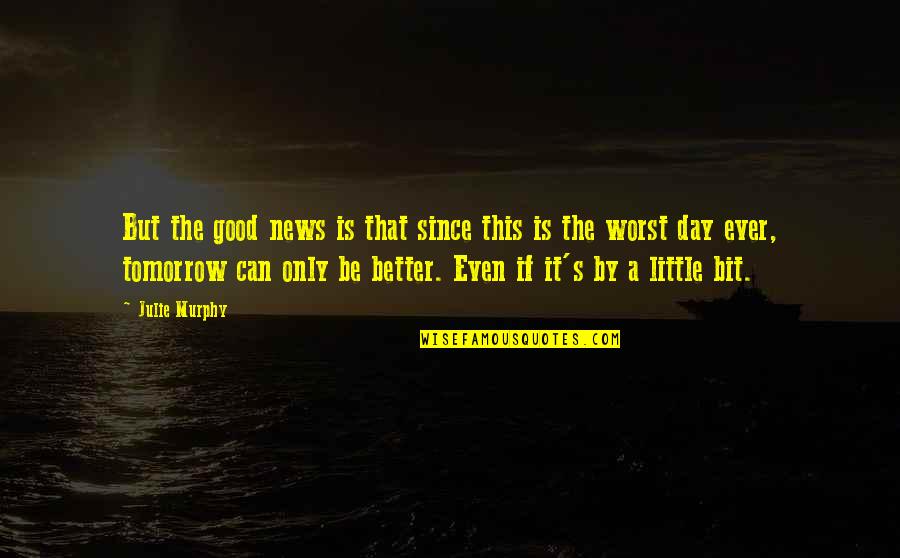 But the good news is that since this is
the worst day ever
, tomorrow can only be better. Even if it's by a little bit. —
Julie Murphy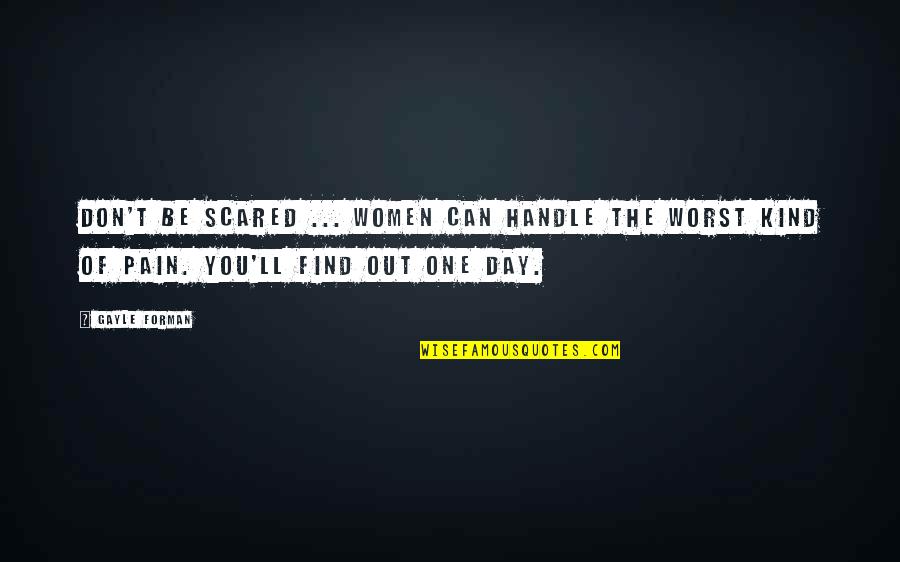 Don't be scared ... Women can handle the worst kind of pain. You'll find out one day. —
Gayle Forman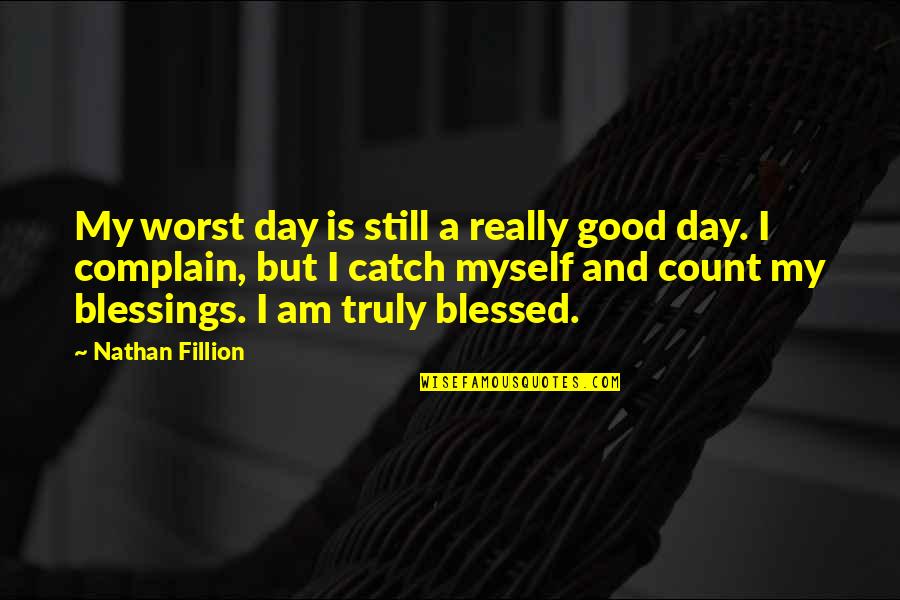 My worst day is still a really good day. I complain, but I catch myself and count my blessings. I am truly blessed. —
Nathan Fillion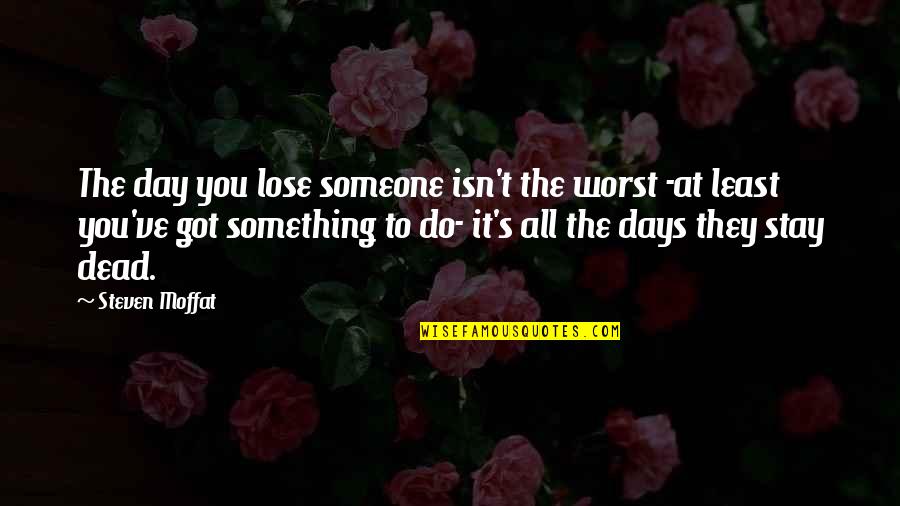 The day you lose someone isn't the worst -at least you've got something to do- it's all the days they stay dead. —
Steven Moffat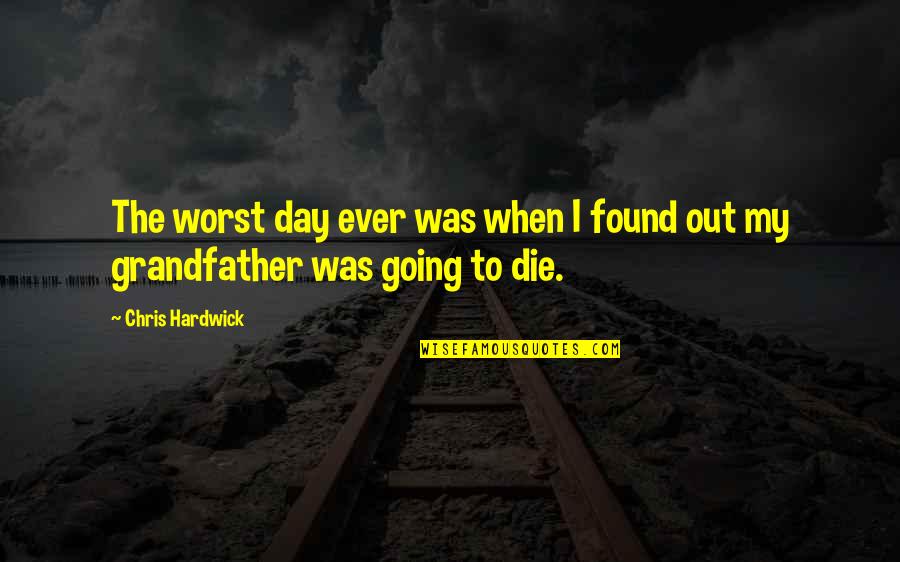 The worst day ever
was when I found out my grandfather was going to die. —
Chris Hardwick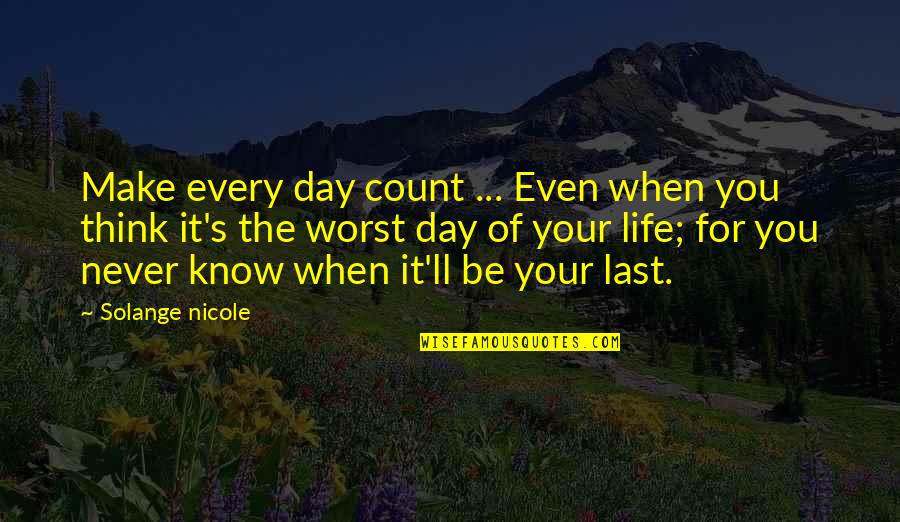 Make every day count ... Even when you think it's the worst day of your life; for you never know when it'll be your last. —
Solange Nicole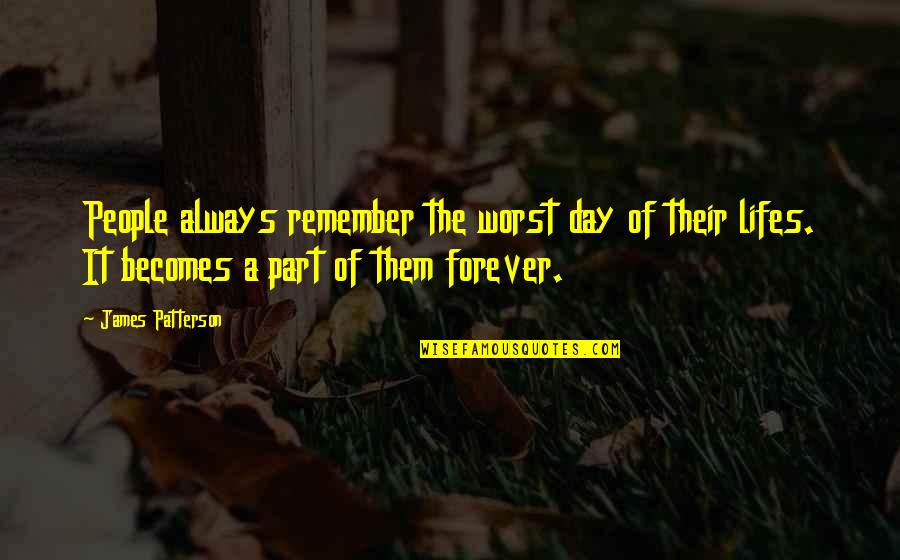 People always remember the worst day of their lifes. It becomes a part of them forever. —
James Patterson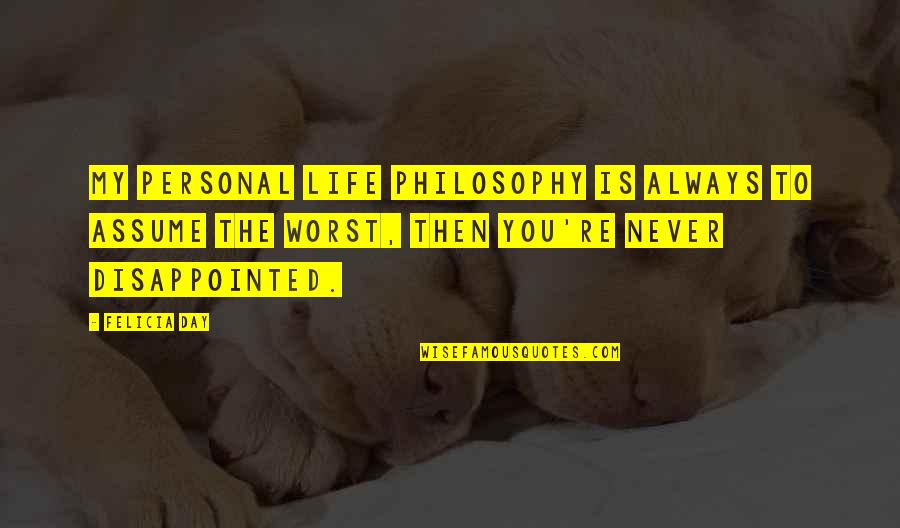 my personal life philosophy is always to assume the worst, then you're never disappointed. —
Felicia Day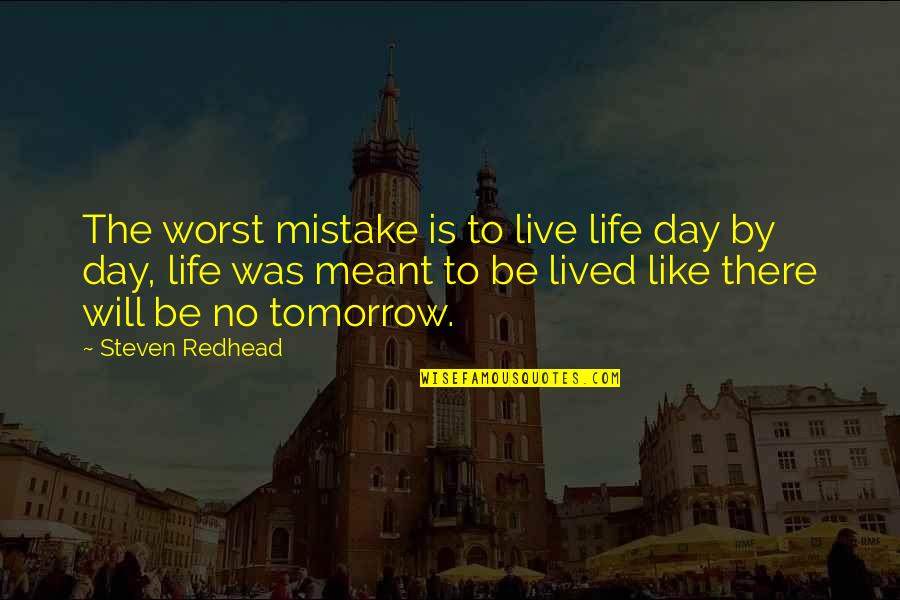 The worst mistake is to live life day by day, life was meant to be lived like there will be no tomorrow. —
Steven Redhead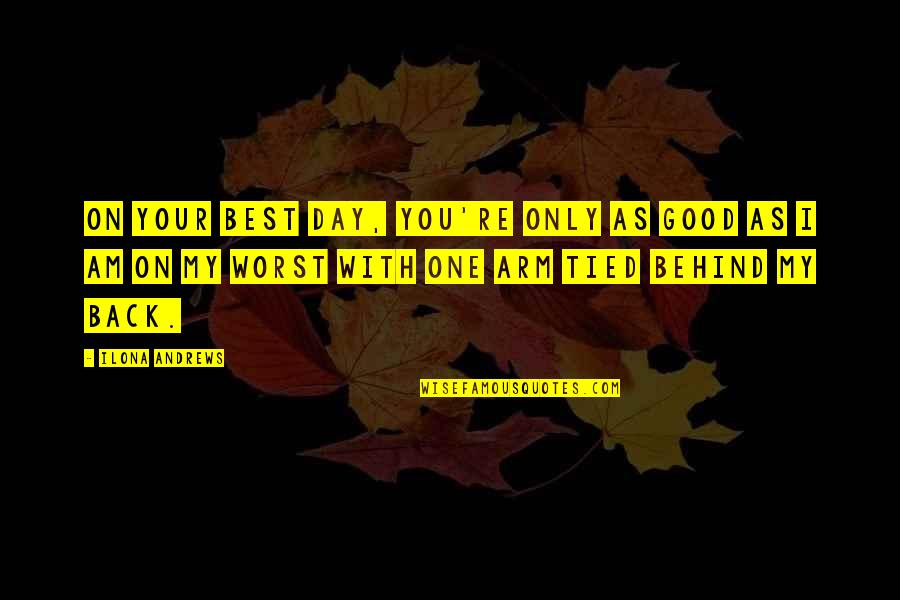 On your best day, you're only as good as I am on my worst with one arm tied behind my back. —
Ilona Andrews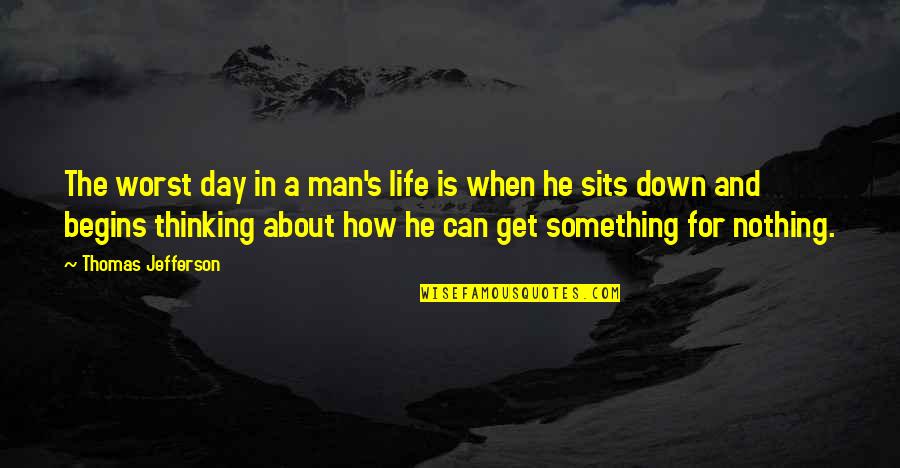 The worst day in a man's life is when he sits down and begins thinking about how he can get something for nothing. —
Thomas Jefferson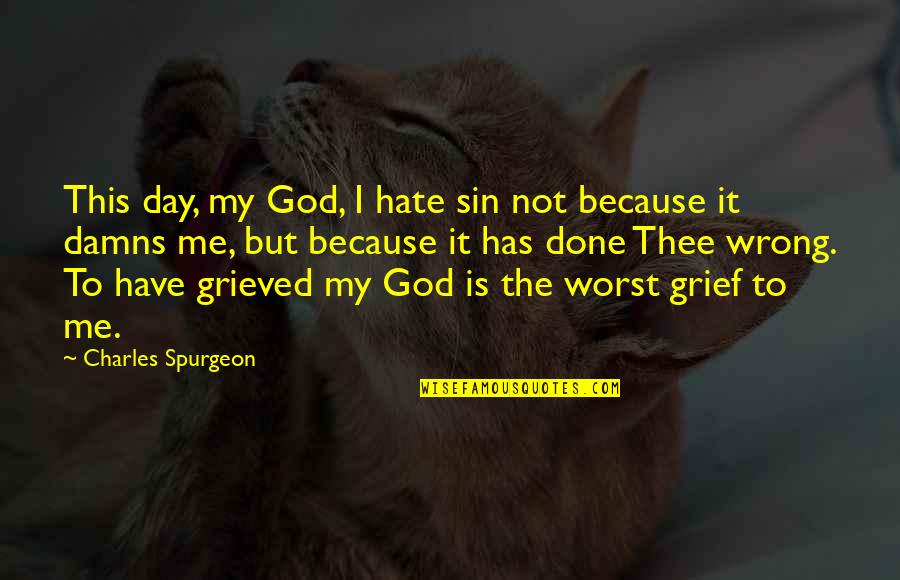 This day, my God, I hate sin not because it damns me, but because it has done Thee wrong. To have grieved my God is the worst grief to me. —
Charles Spurgeon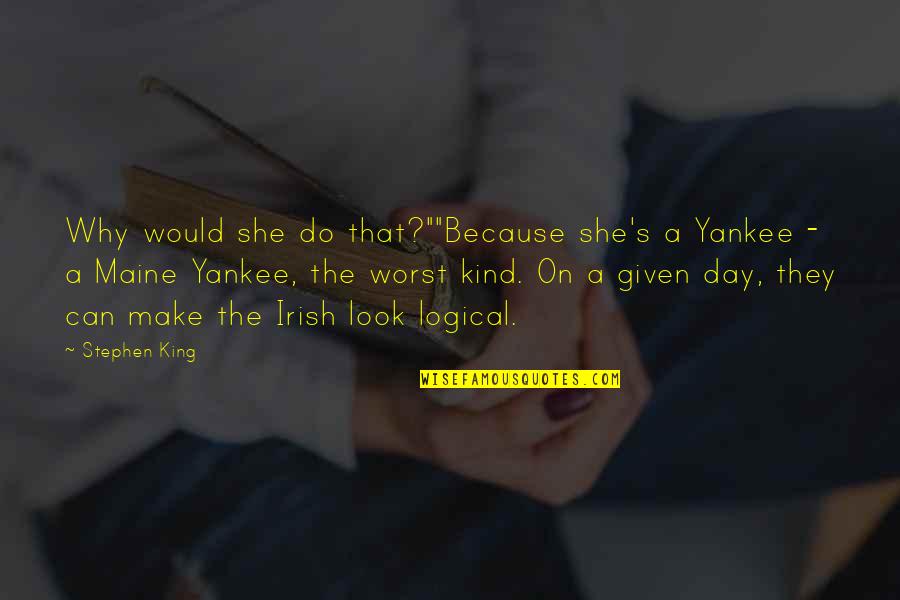 Why would she do that?"
"Because she's a Yankee - a Maine Yankee, the worst kind. On a given day, they can make the Irish look logical. —
Stephen King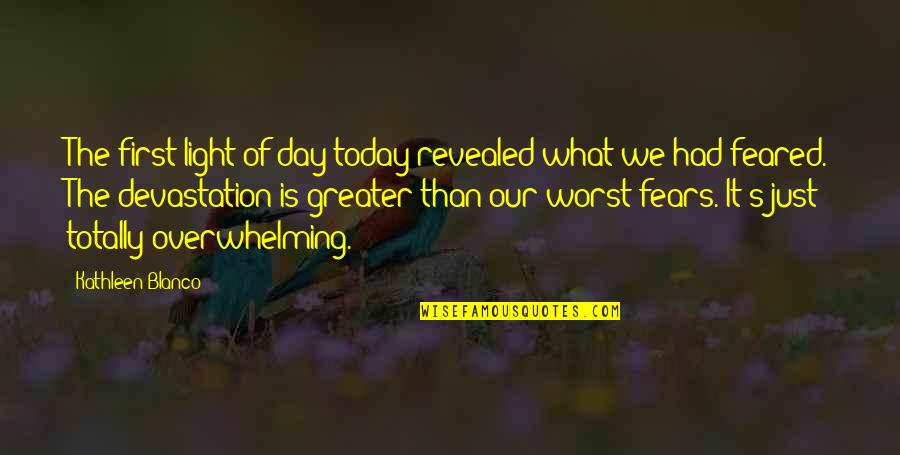 The first light of day today revealed what we had feared. The devastation is greater than our worst fears. It's just totally overwhelming. —
Kathleen Blanco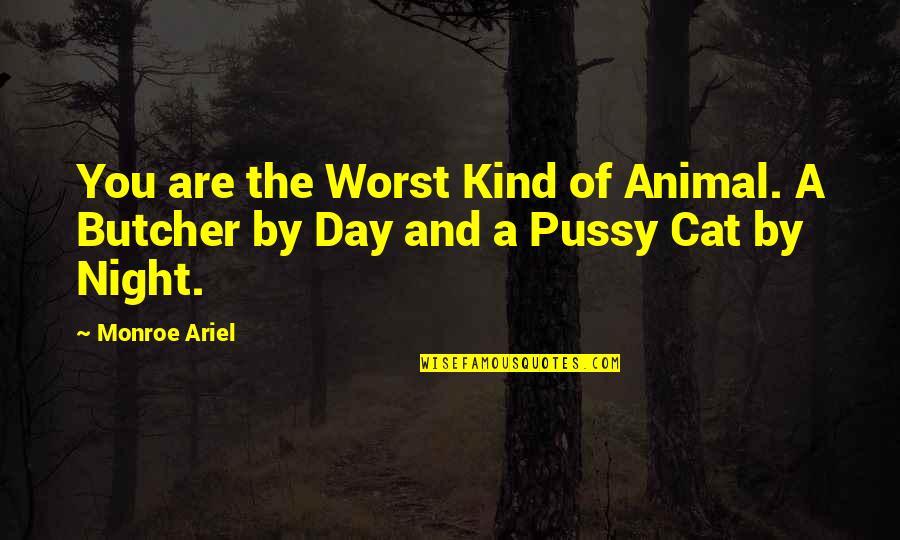 You are the Worst Kind of Animal. A Butcher by Day and a Pussy Cat by Night. —
Monroe Ariel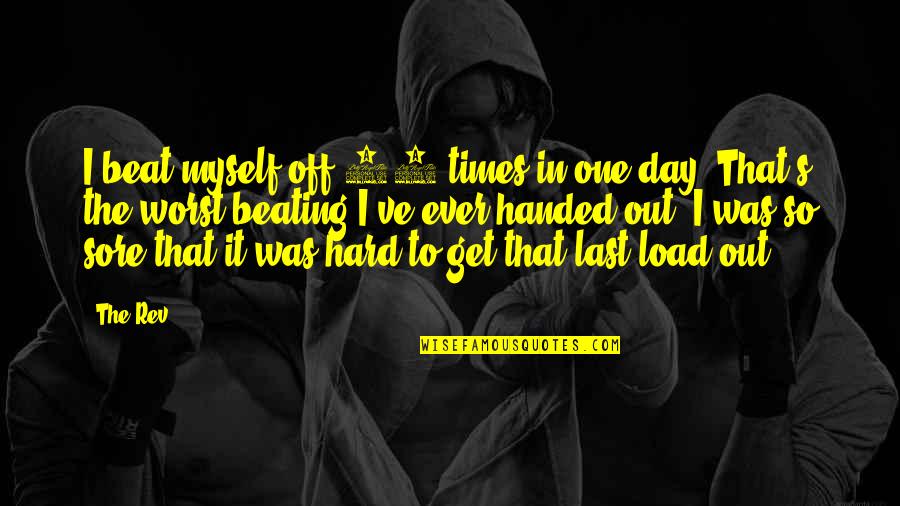 I beat myself off 17 times in one day. That's the worst beating I've ever handed out. I was so sore that it was hard to get that last load out. —
The Rev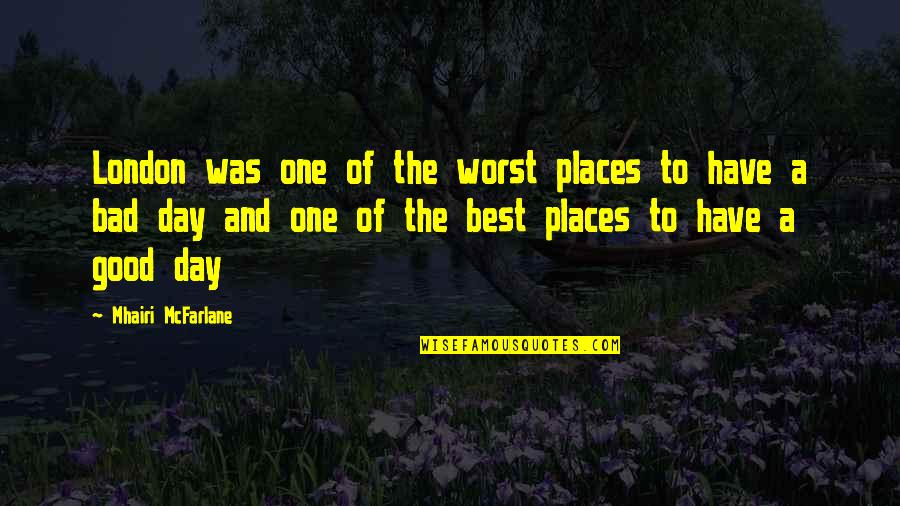 London was one of the worst places to have a bad day and one of the best places to have a good day —
Mhairi McFarlane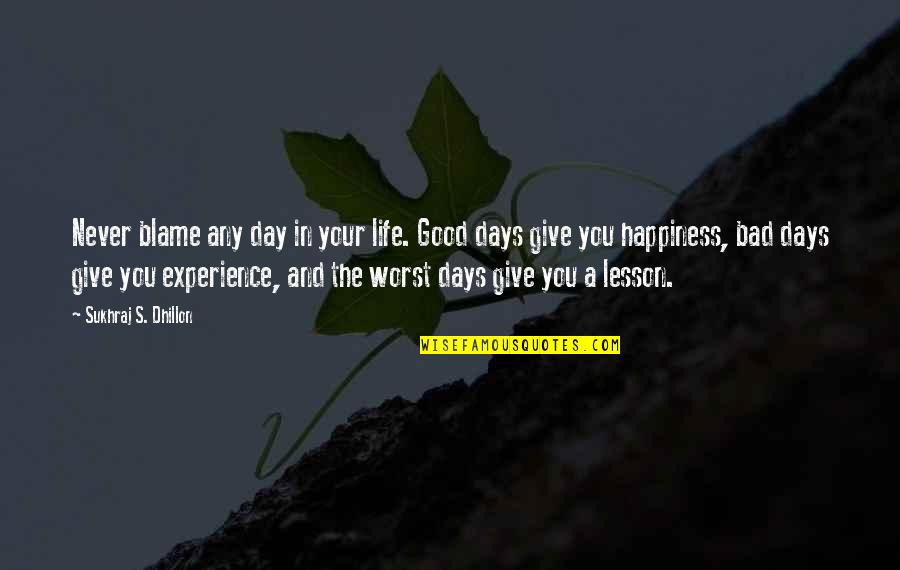 Never blame any day in your life. Good days give you happiness, bad days give you experience, and the worst days give you a lesson. —
Sukhraj S. Dhillon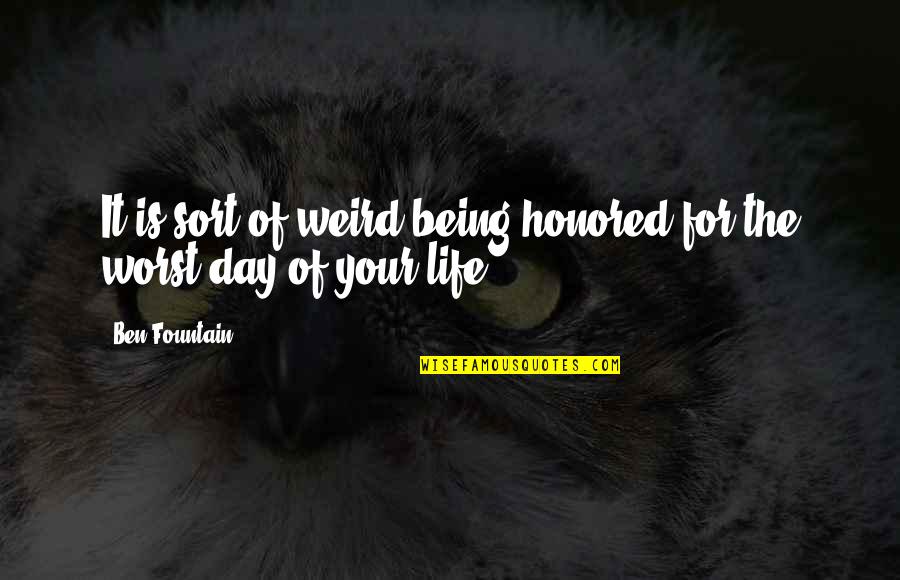 It is sort of weird being honored for the worst day of your life. —
Ben Fountain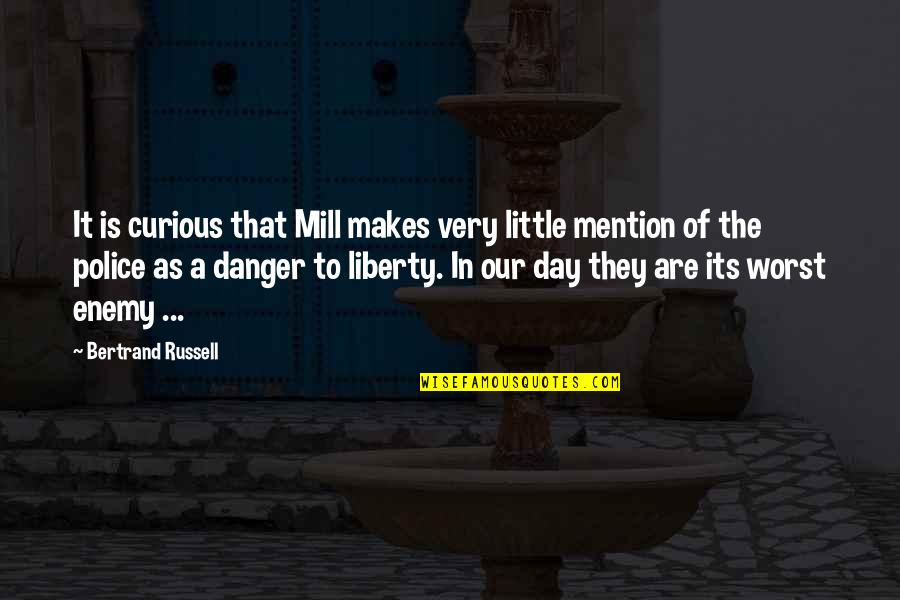 It is curious that Mill makes very little mention of the police as a danger to liberty. In our day they are its worst enemy ... —
Bertrand Russell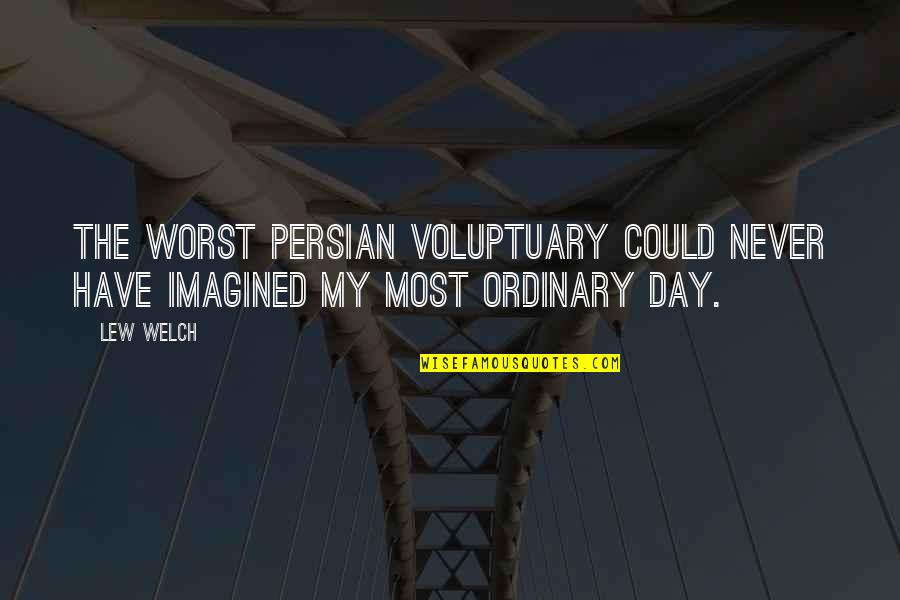 The worst Persian voluptuary could never have imagined my most ordinary day. —
Lew Welch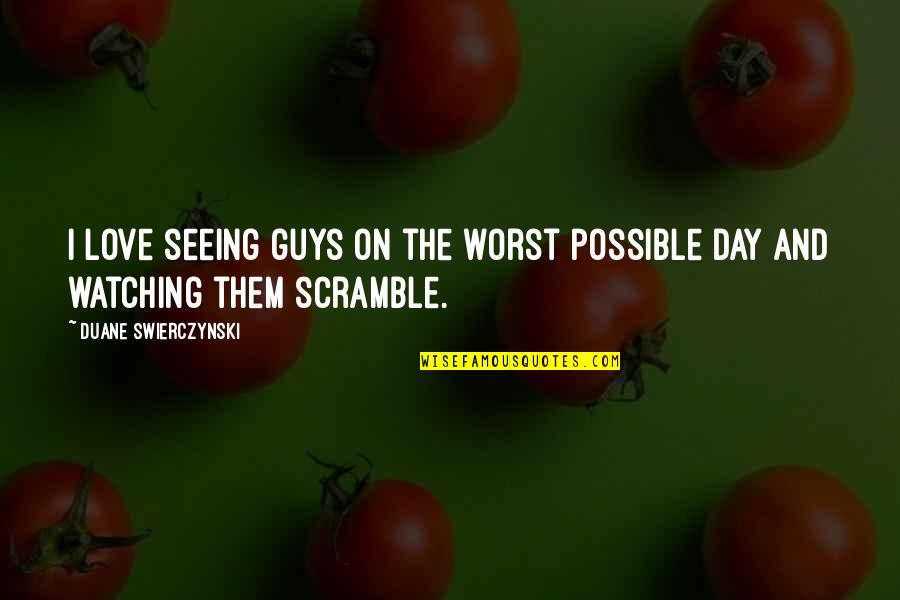 I love seeing guys on the worst possible day and watching them scramble. —
Duane Swierczynski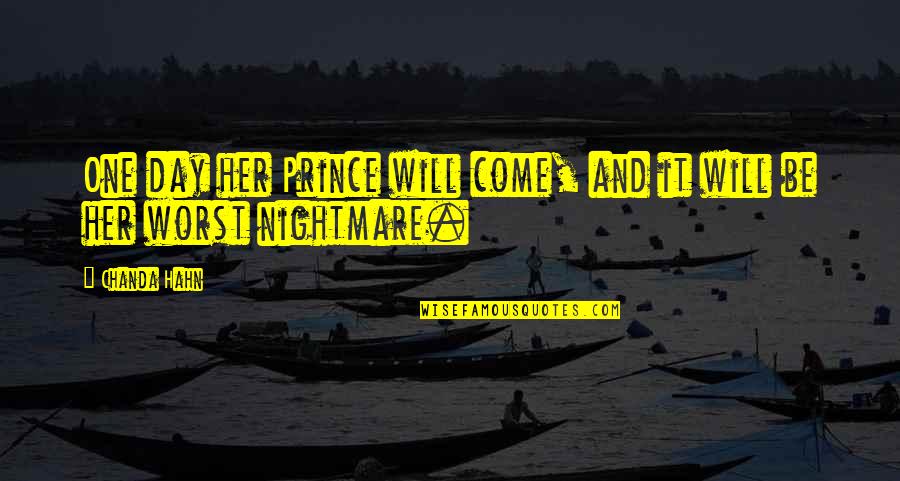 One day her Prince will come, and it will be her worst nightmare. —
Chanda Hahn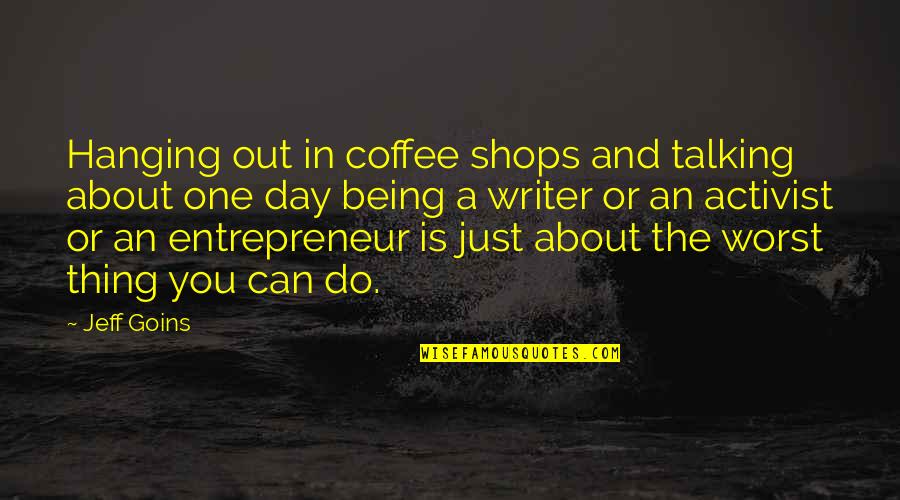 Hanging out in coffee shops and talking about one day being a writer or an activist or an entrepreneur is just about the worst thing you can do. —
Jeff Goins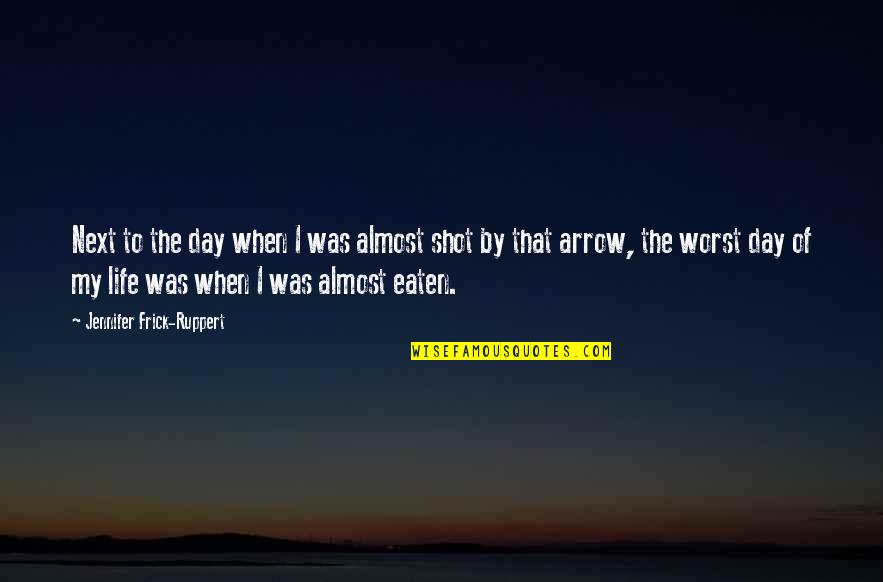 Next to the day when I was almost shot by that arrow, the worst day of my life was when I was almost eaten. —
Jennifer Frick-Ruppert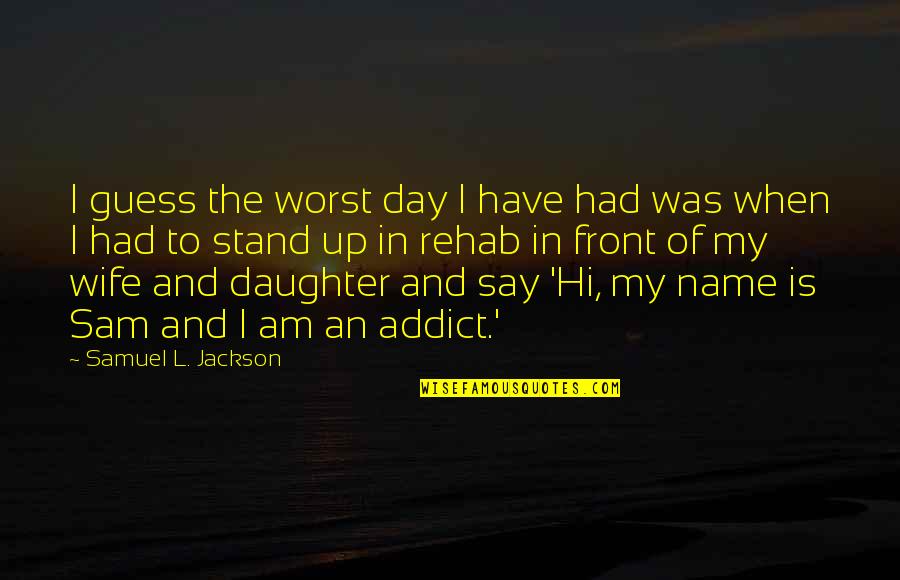 I guess the worst day I have had was when I had to stand up in rehab in front of my wife and daughter and say 'Hi, my name is Sam and I am an addict.' —
Samuel L. Jackson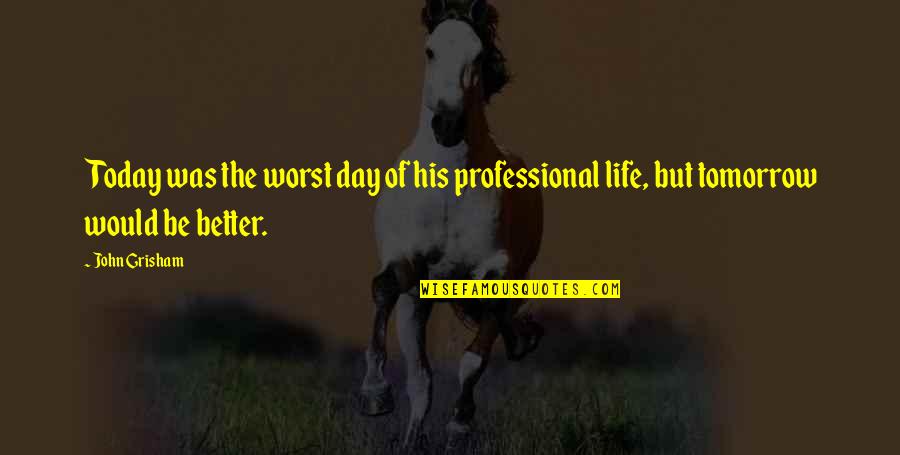 Today was the worst day of his professional life, but tomorrow would be better. —
John Grisham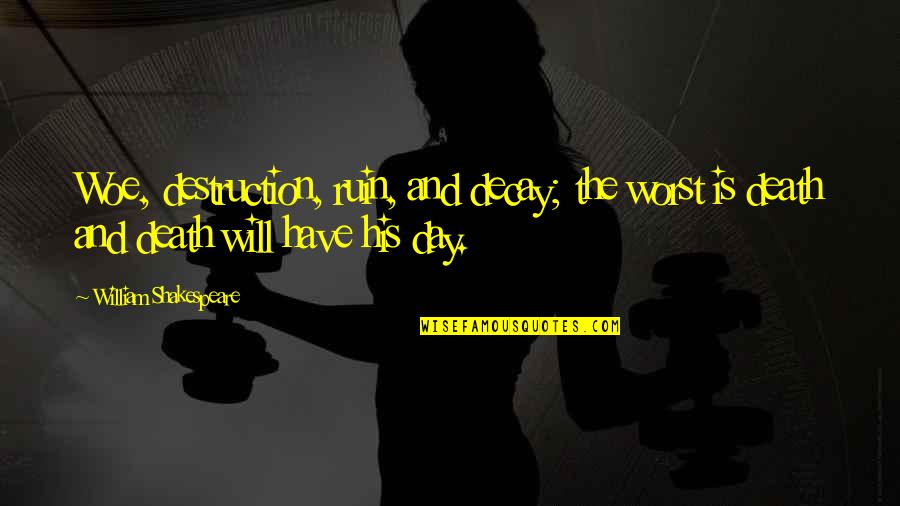 Woe, destruction, ruin, and decay; the worst is death and death will have his day. —
William Shakespeare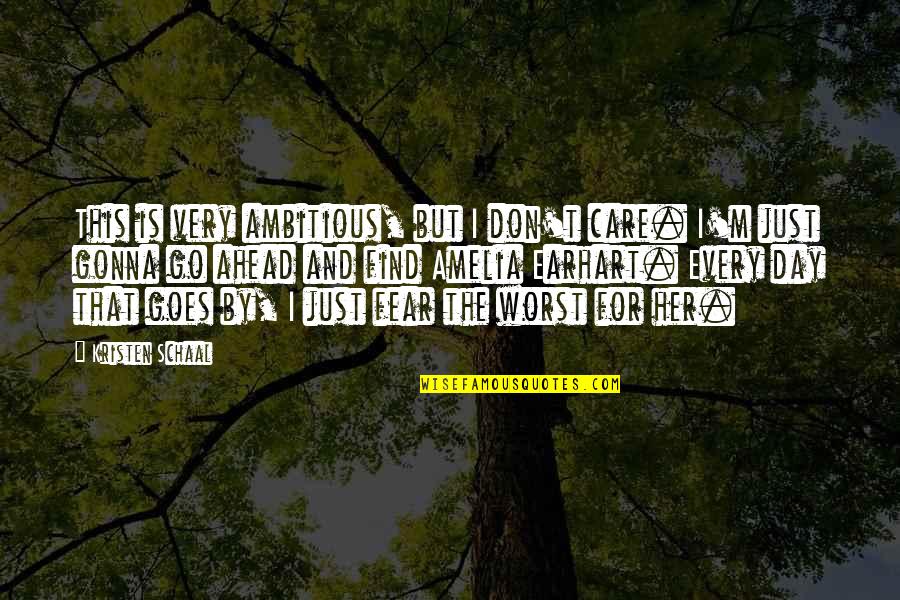 This is very ambitious, but I don't care. I'm just gonna go ahead and find Amelia Earhart. Every day that goes by, I just fear the worst for her. —
Kristen Schaal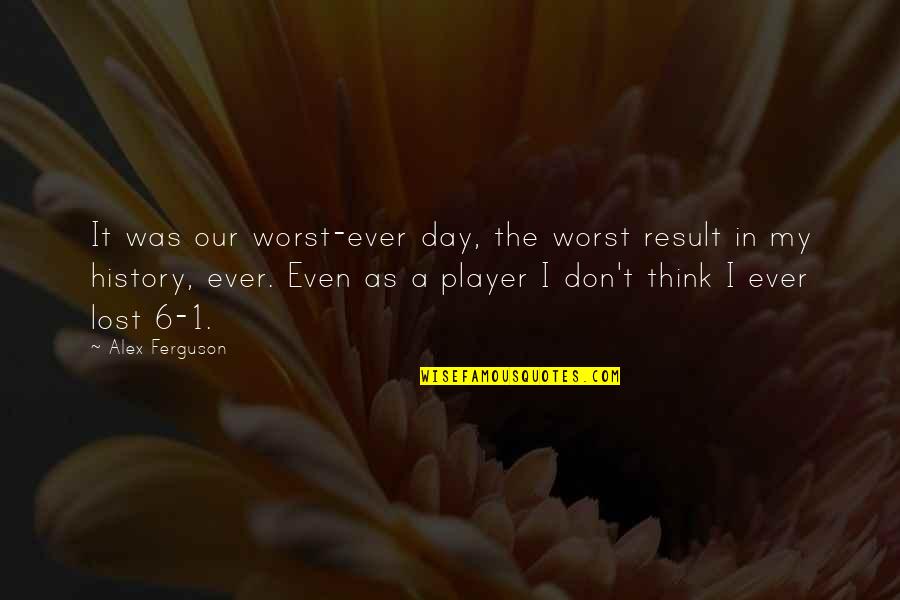 It was our worst-ever day, the worst result in my history, ever. Even as a player I don't think I ever lost 6-1. —
Alex Ferguson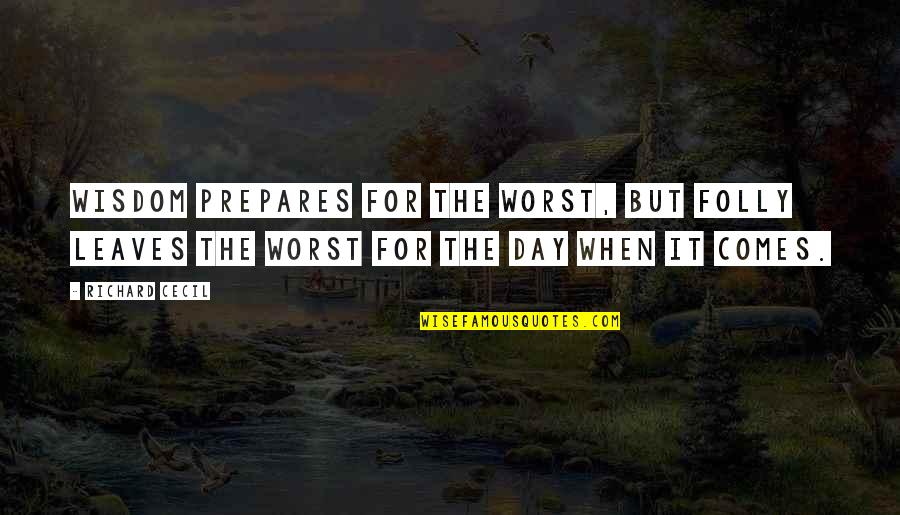 Wisdom prepares for the worst, but folly leaves the worst for the day when it comes. —
Richard Cecil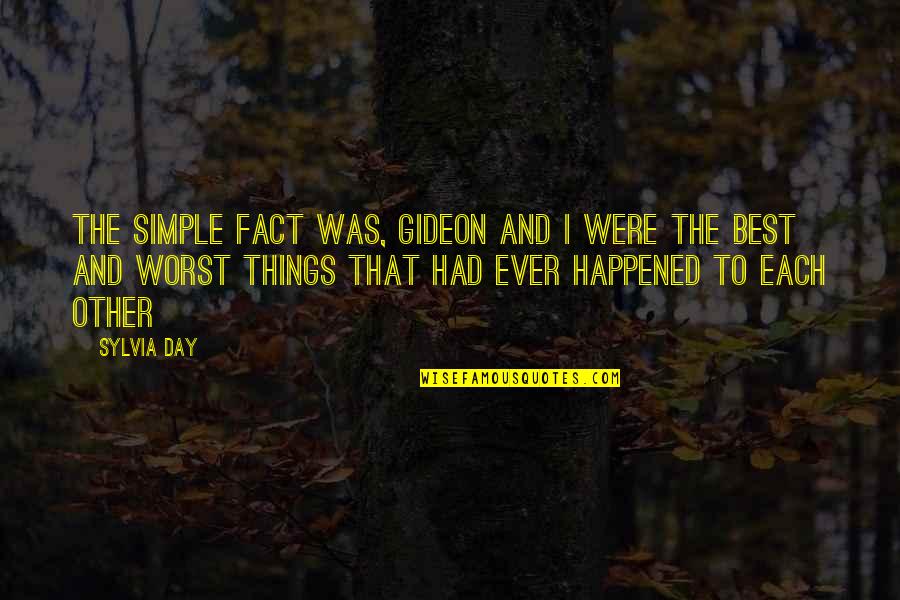 The simple fact was, Gideon and I were the best and worst things that had ever happened to each other —
Sylvia Day