The Word Hate Quotes
Collection of top 54 famous quotes about The Word Hate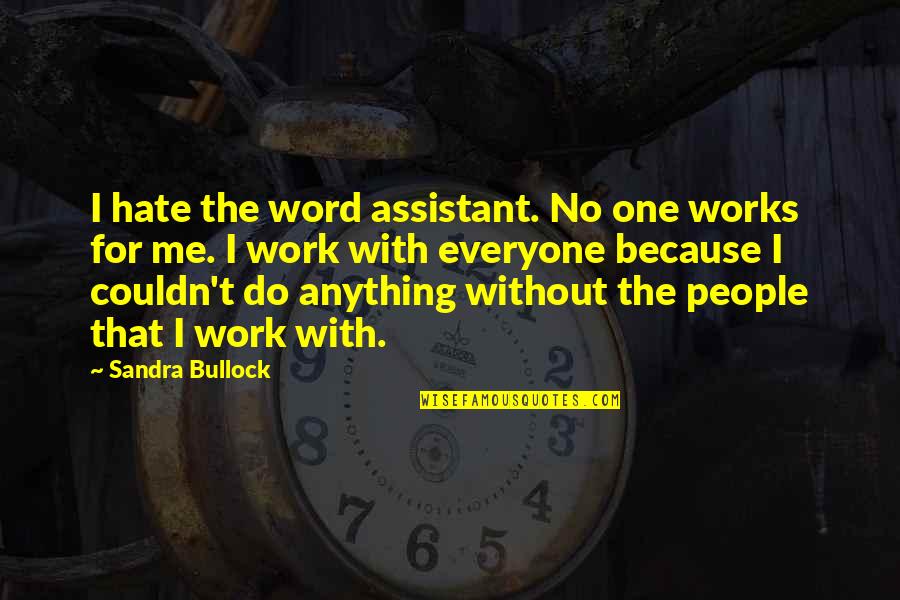 I hate the word assistant. No one works for me. I work with everyone because I couldn't do anything without the people that I work with.
—
Sandra Bullock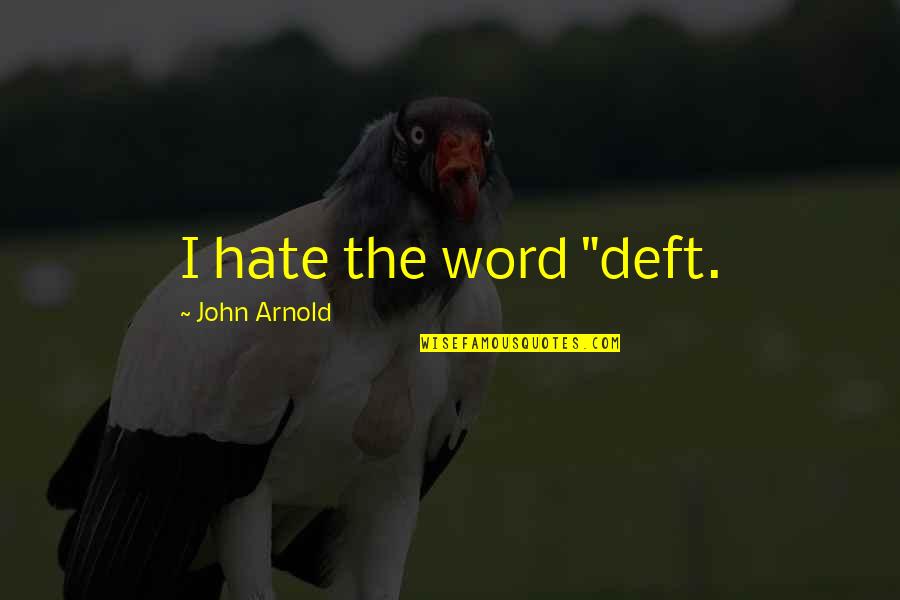 I hate the word "deft.
—
John Arnold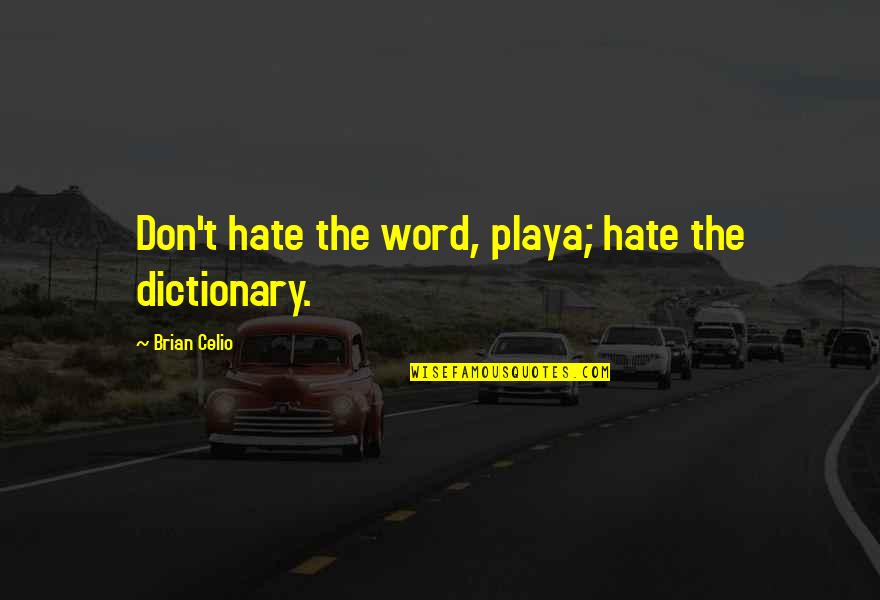 Don't hate the word, playa; hate the dictionary.
—
Brian Celio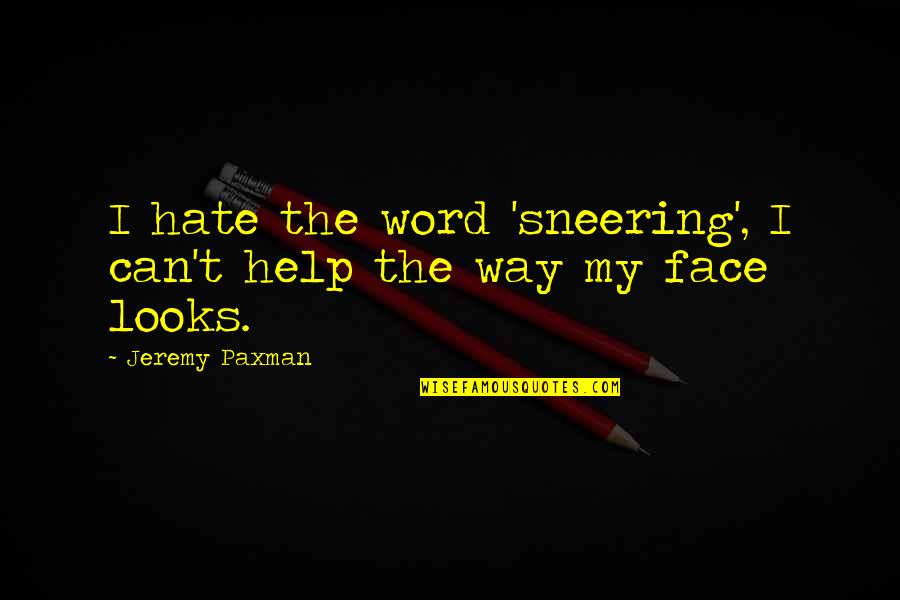 I hate the word 'sneering', I can't help the way my face looks.
—
Jeremy Paxman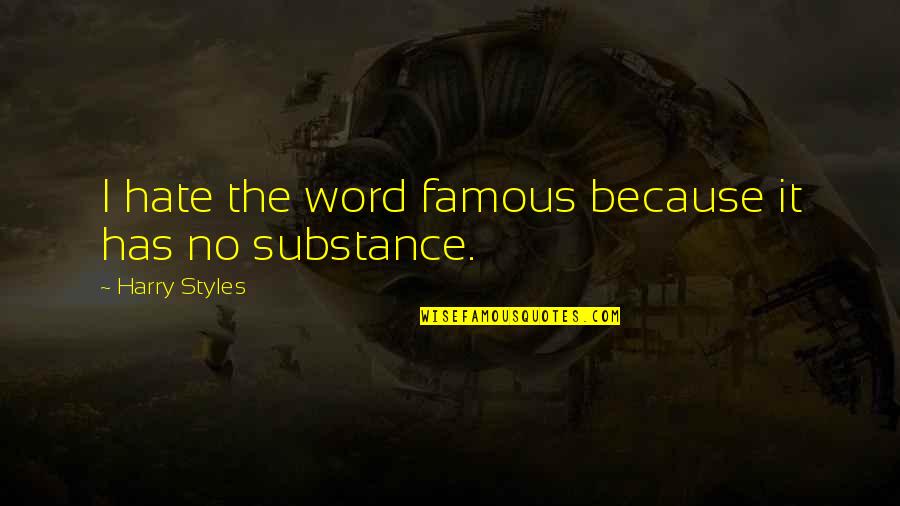 I hate the word famous because it has no substance.
—
Harry Styles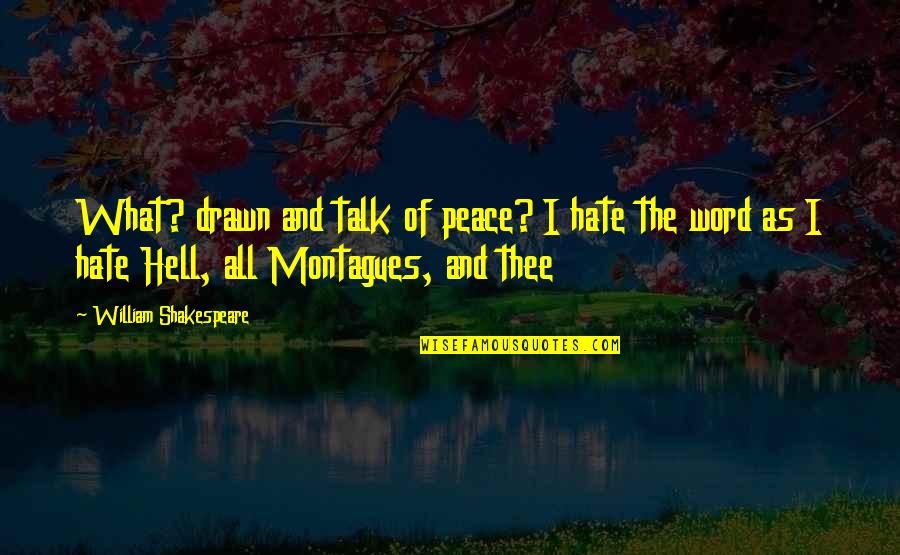 What? drawn and talk of peace? I hate the word as I hate Hell, all Montagues, and thee
—
William Shakespeare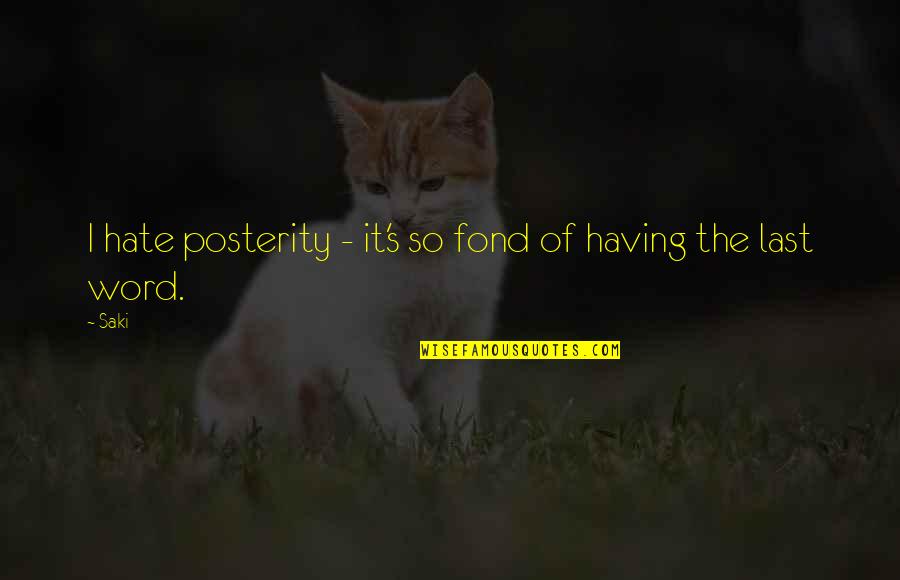 I hate posterity - it's so fond of having the last word.
—
Saki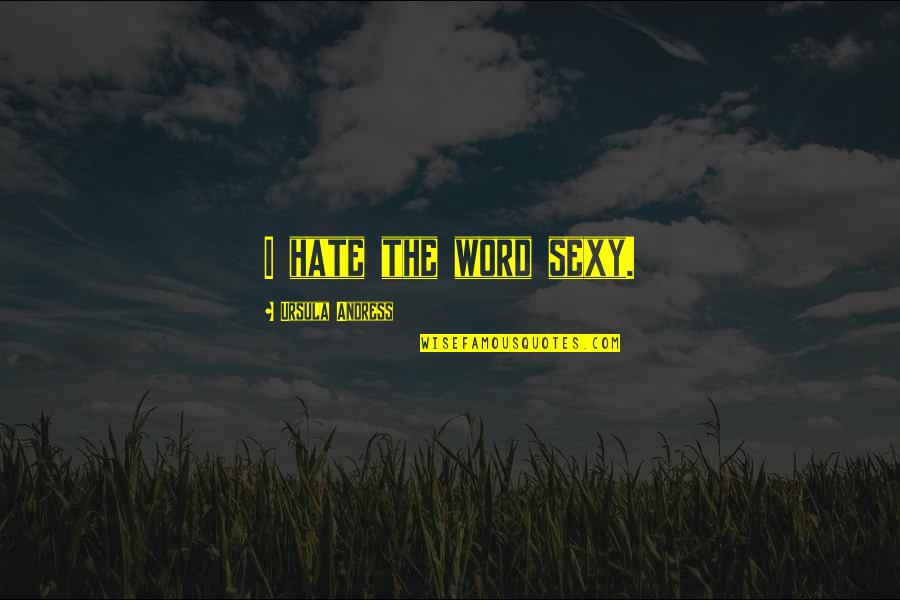 I hate the word sexy.
—
Ursula Andress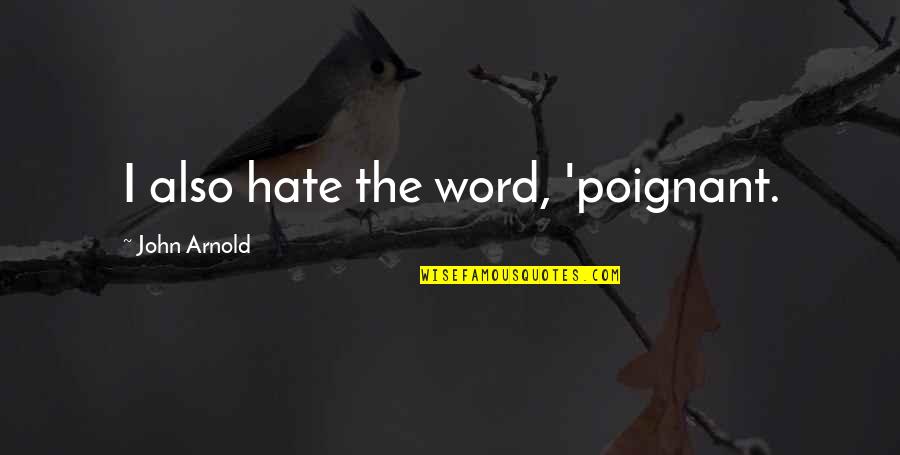 I also hate the word, 'poignant.
—
John Arnold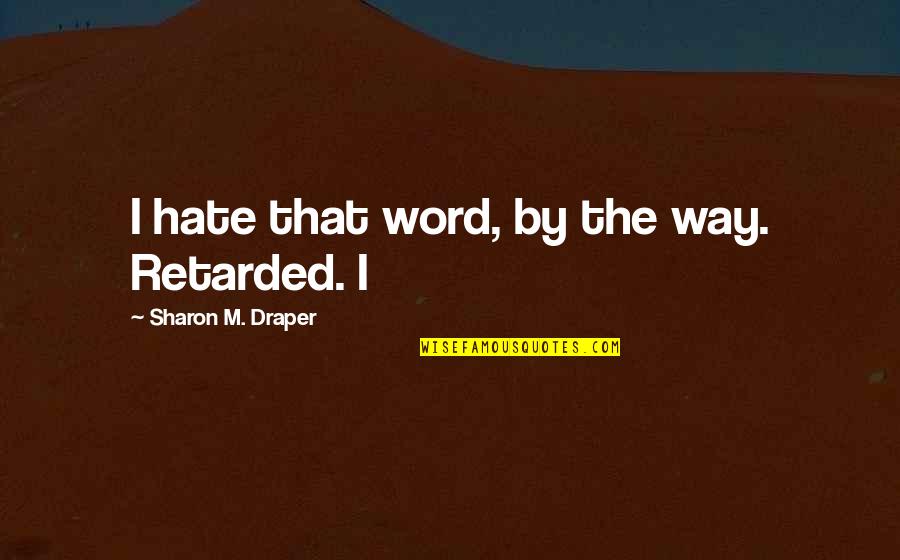 I hate that word, by the way. Retarded. I —
Sharon M. Draper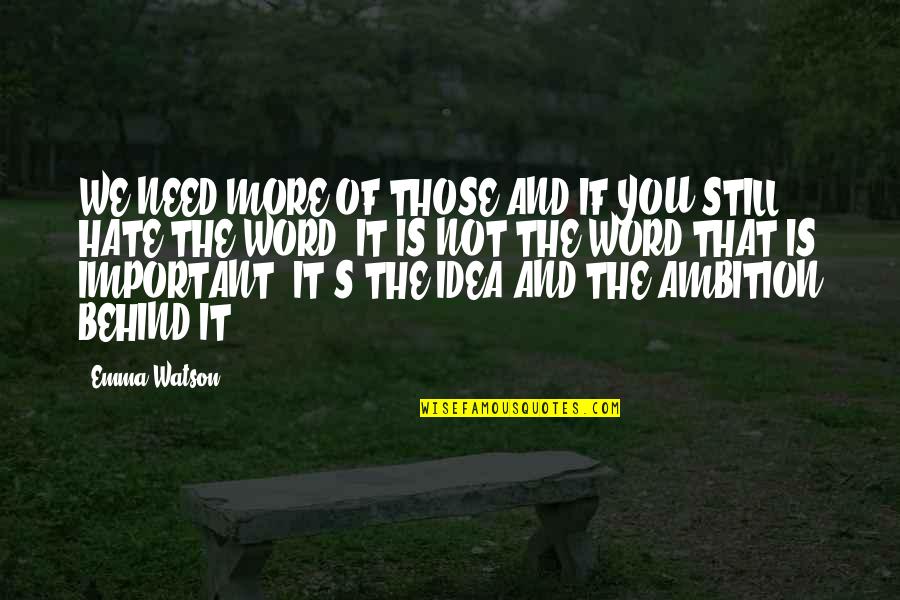 WE NEED MORE OF THOSE AND IF YOU STILL HATE THE WORD, IT IS NOT THE WORD THAT IS IMPORTANT. IT'S THE IDEA AND THE AMBITION BEHIND IT. —
Emma Watson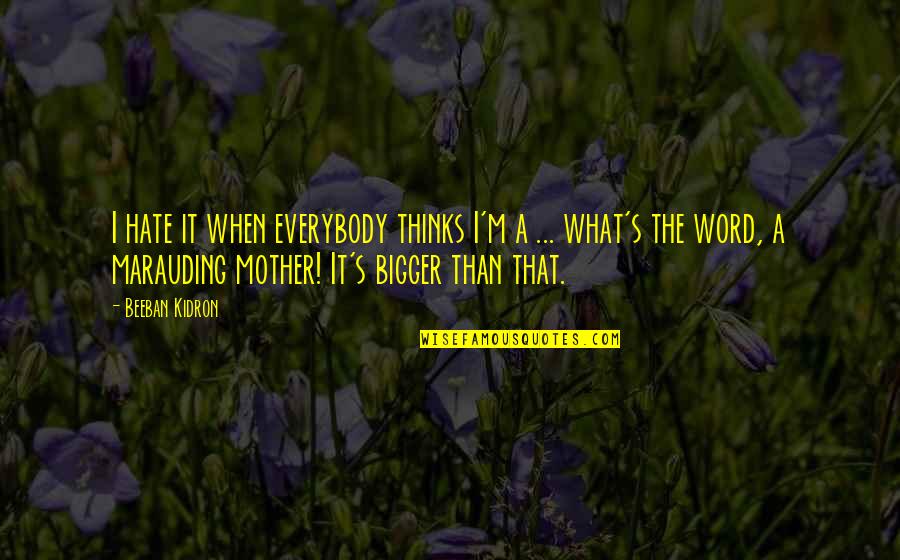 I hate it when everybody thinks I'm a ... what's the word, a marauding mother! It's bigger than that. —
Beeban Kidron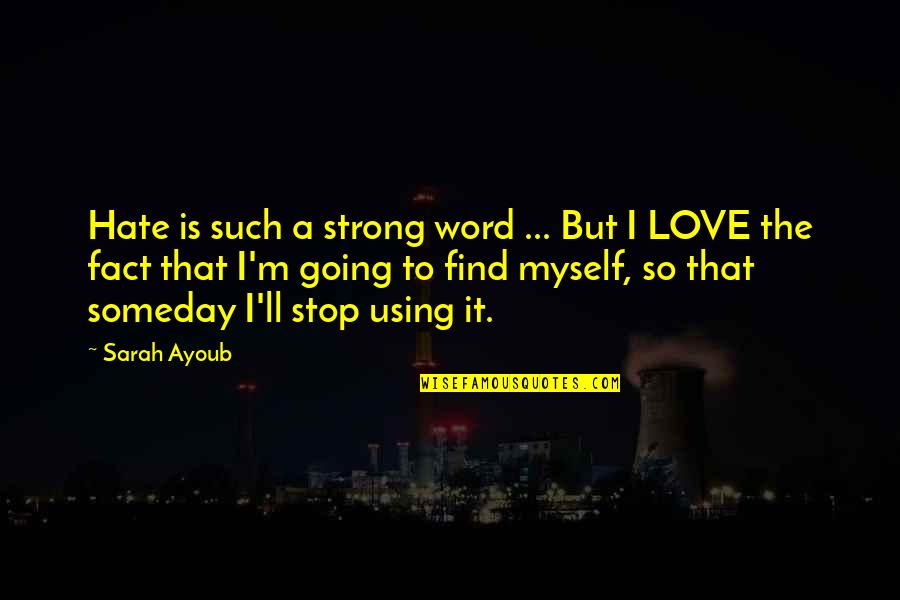 Hate is such a strong word ... But I LOVE the fact that I'm going to find myself, so that someday I'll stop using it. —
Sarah Ayoub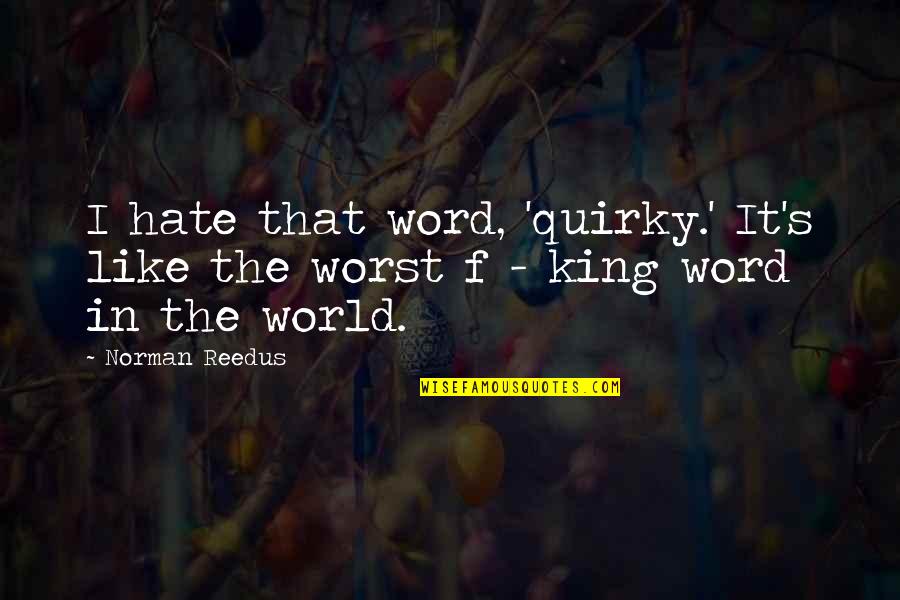 I hate that word, 'quirky.' It's like the worst f - king word in the world. —
Norman Reedus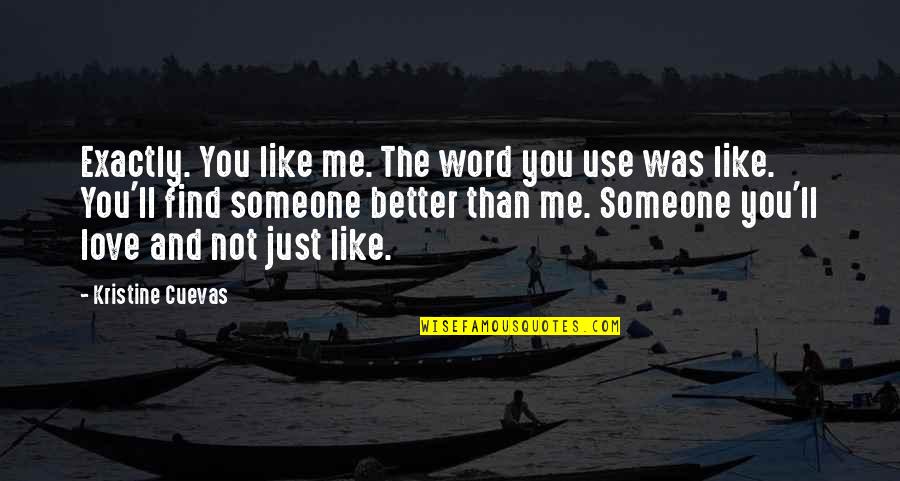 Exactly. You like me. The word you use was like. You'll find someone better than me. Someone you'll love and not just like. —
Kristine Cuevas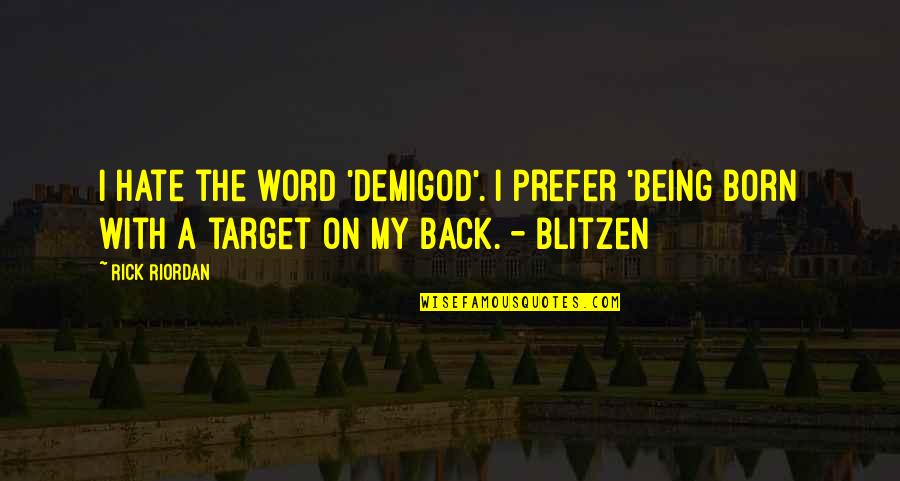 I hate the word 'demigod'. I prefer 'being born with a target on my back. - Blitzen —
Rick Riordan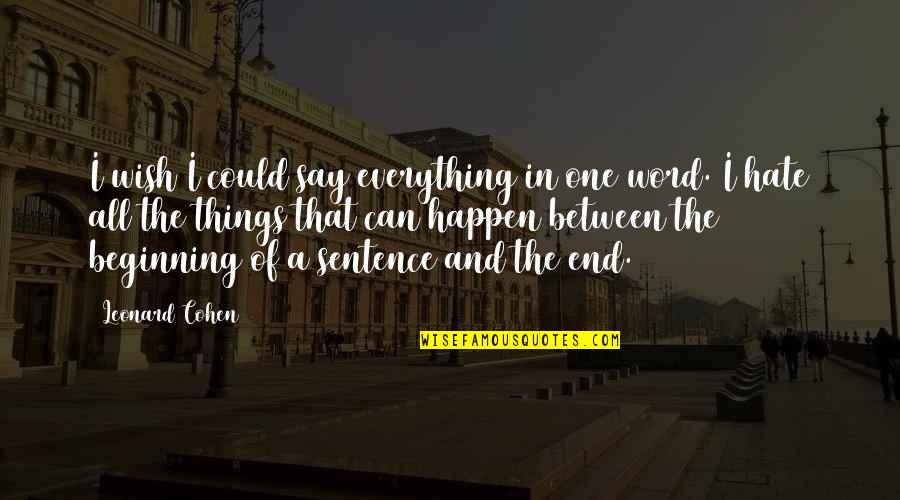 I wish I could say everything in one word. I hate all the things that can happen between the beginning of a sentence and the end. —
Leonard Cohen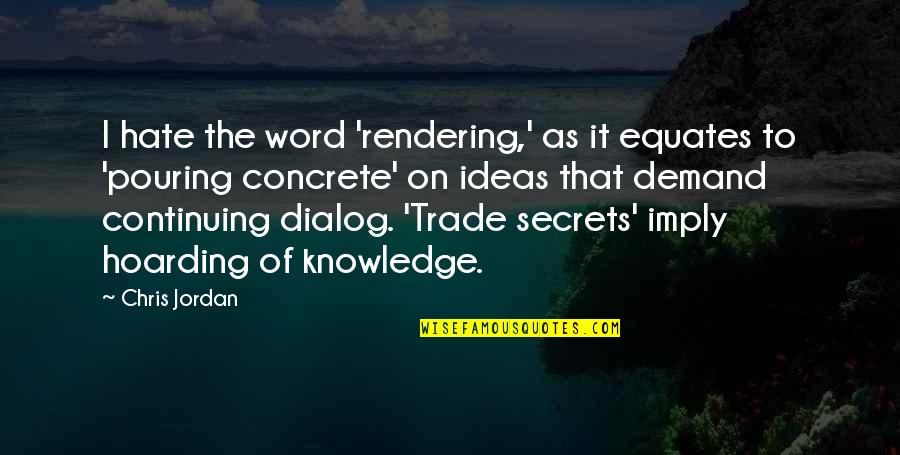 I hate the word 'rendering,' as it equates to 'pouring concrete' on ideas that demand continuing dialog. 'Trade secrets' imply hoarding of knowledge. —
Chris Jordan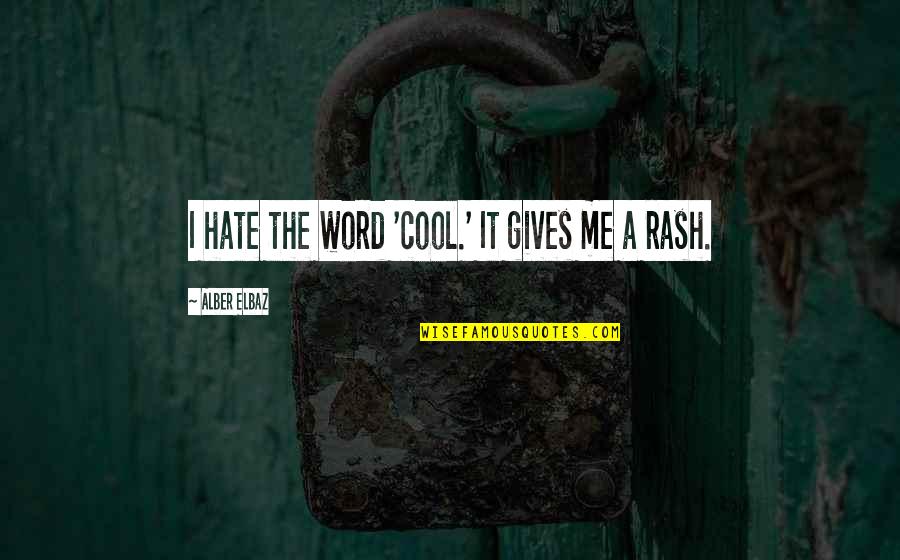 I hate the word 'cool.' It gives me a rash. —
Alber Elbaz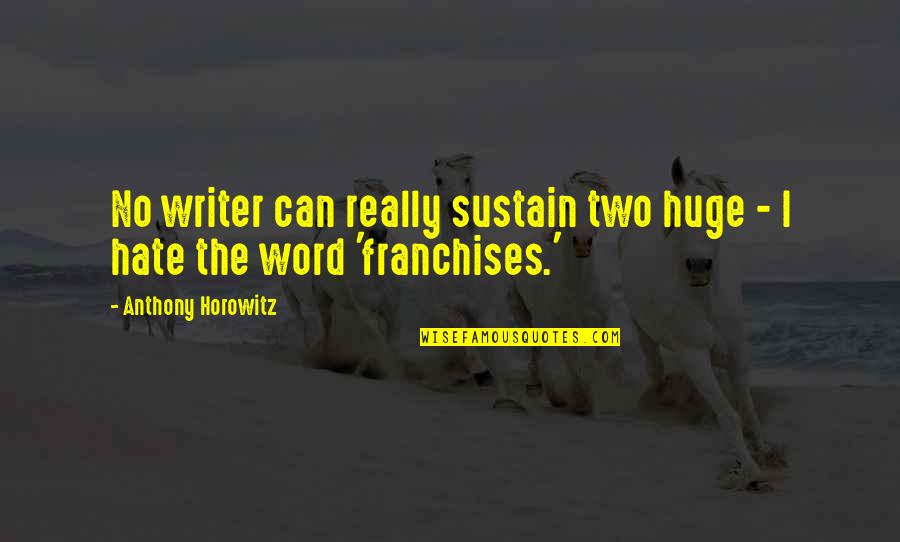 No writer can really sustain two huge - I hate the word 'franchises.' —
Anthony Horowitz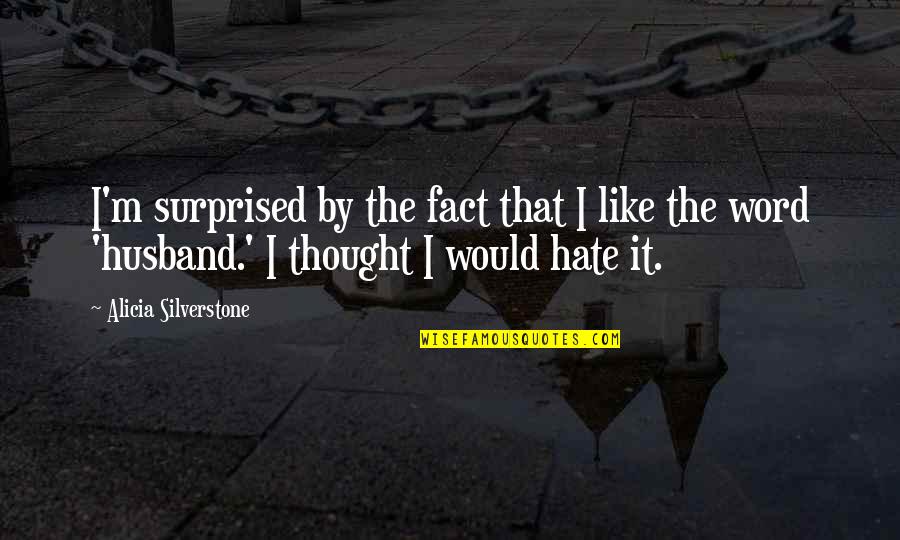 I'm surprised by the fact that I like the word 'husband.' I thought I would hate it. —
Alicia Silverstone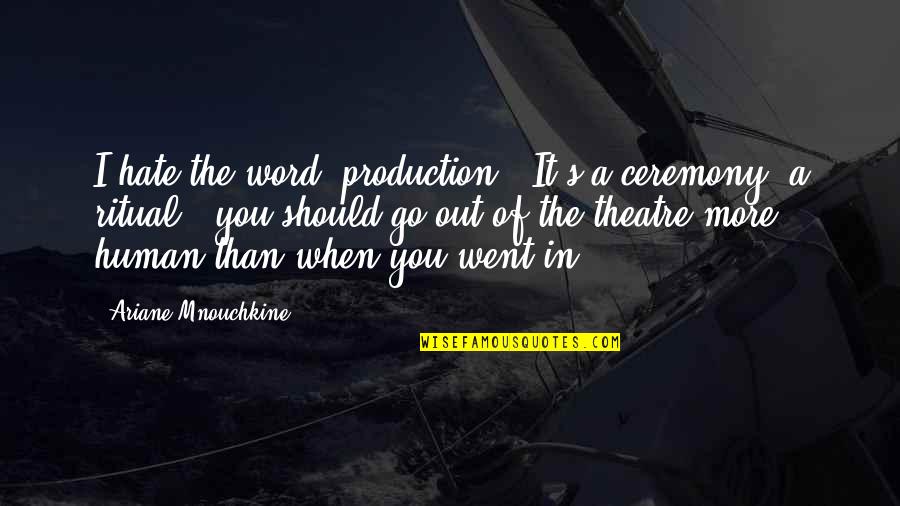 I hate the word 'production'. It's a ceremony, a ritual - you should go out of the theatre more human than when you went in. —
Ariane Mnouchkine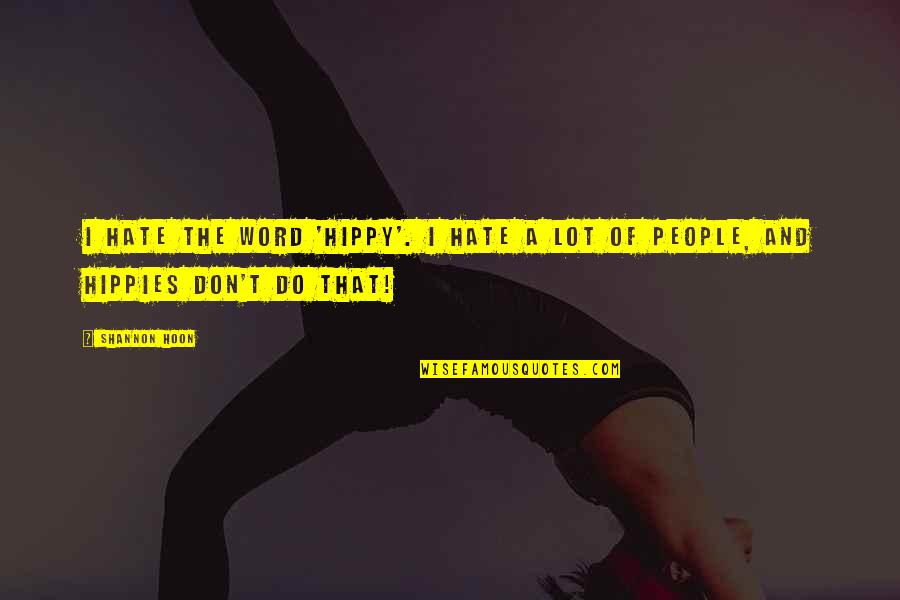 I hate the word 'hippy'. I hate a lot of people, and hippies don't do that! —
Shannon Hoon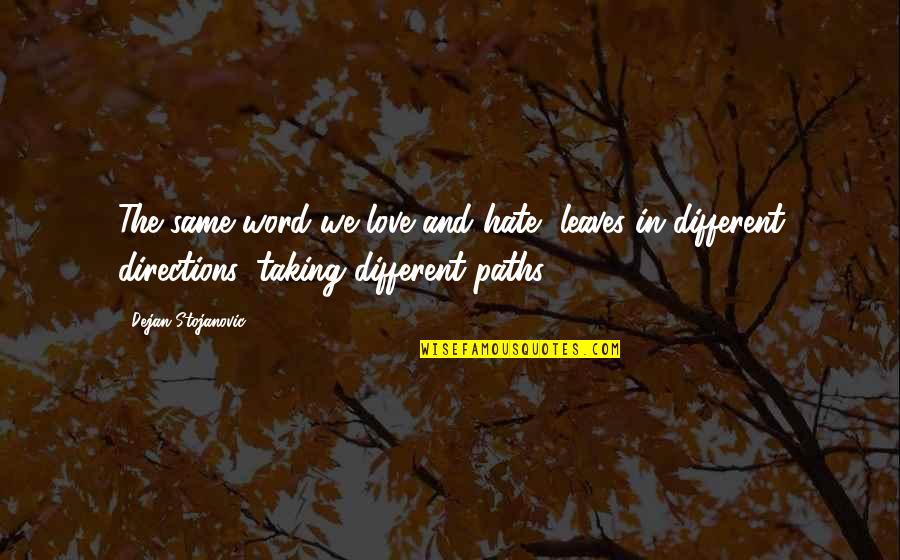 The same word we love and hate, leaves in different directions, taking different paths. —
Dejan Stojanovic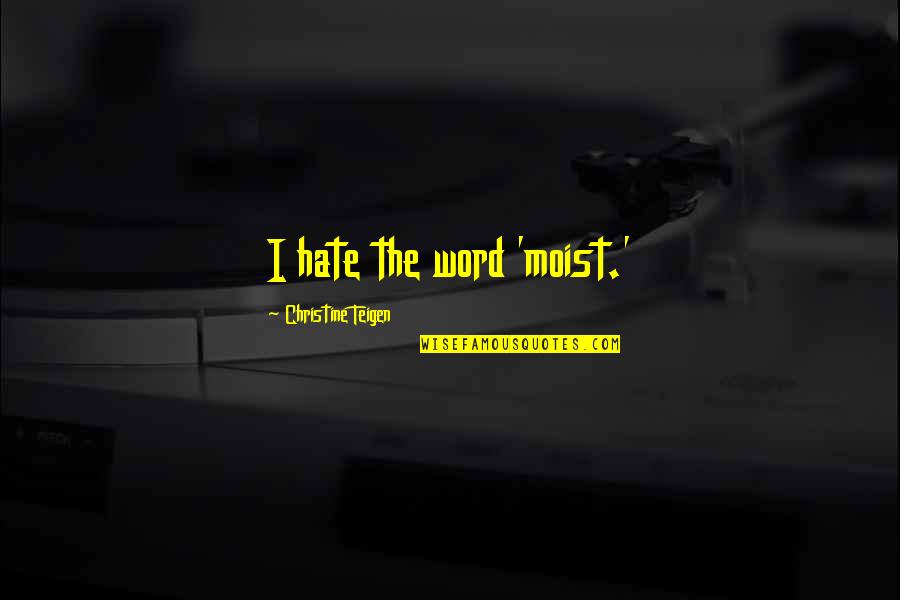 I hate the word 'moist.' —
Christine Teigen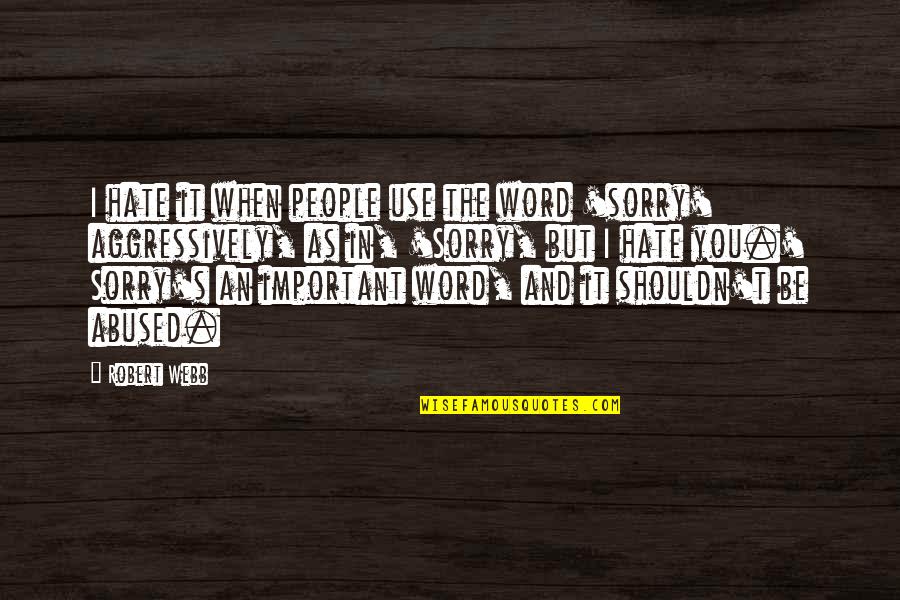 I hate it when people use the word 'sorry' aggressively, as in, 'Sorry, but I hate you.' Sorry's an important word, and it shouldn't be abused. —
Robert Webb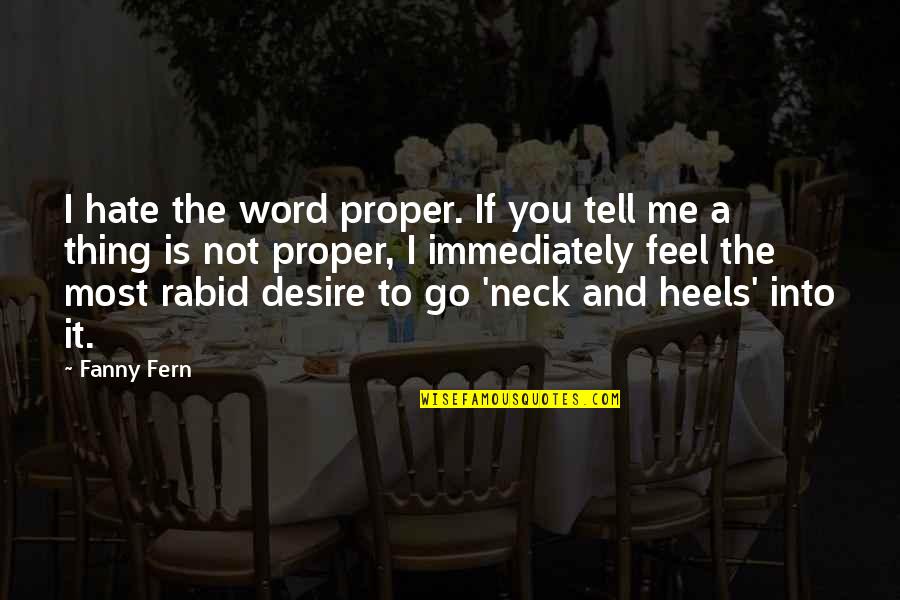 I hate the word proper. If you tell me a thing is not proper, I immediately feel the most rabid desire to go 'neck and heels' into it. —
Fanny Fern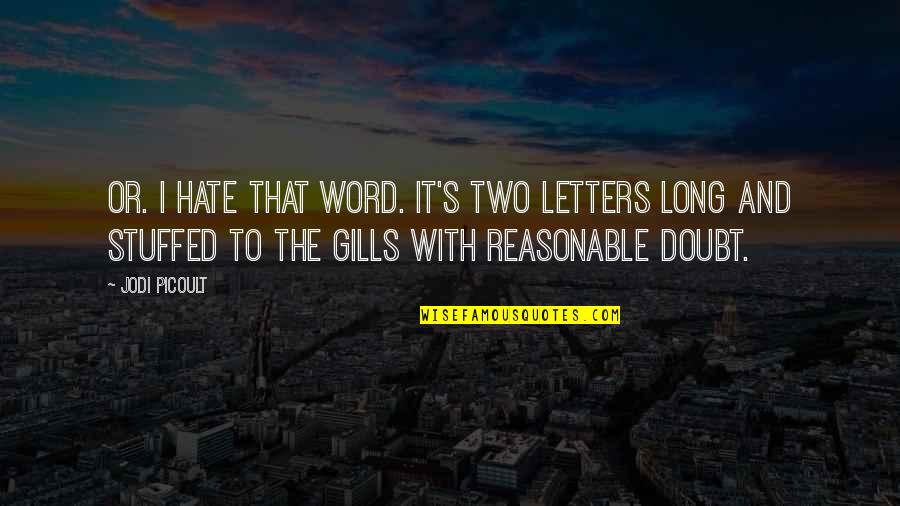 Or. I hate that word. It's two letters long and stuffed to the gills with reasonable doubt. —
Jodi Picoult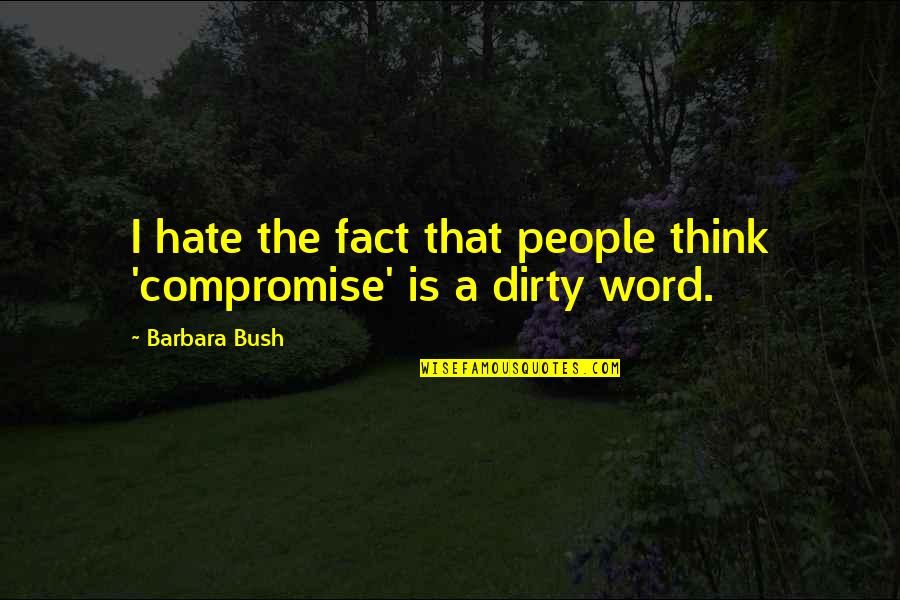 I hate the fact that people think 'compromise' is a dirty word. —
Barbara Bush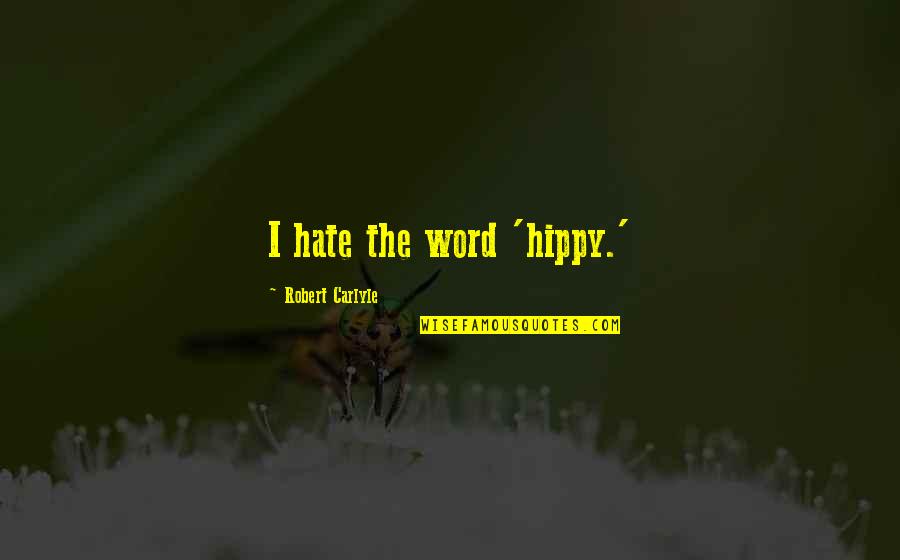 I hate the word 'hippy.' —
Robert Carlyle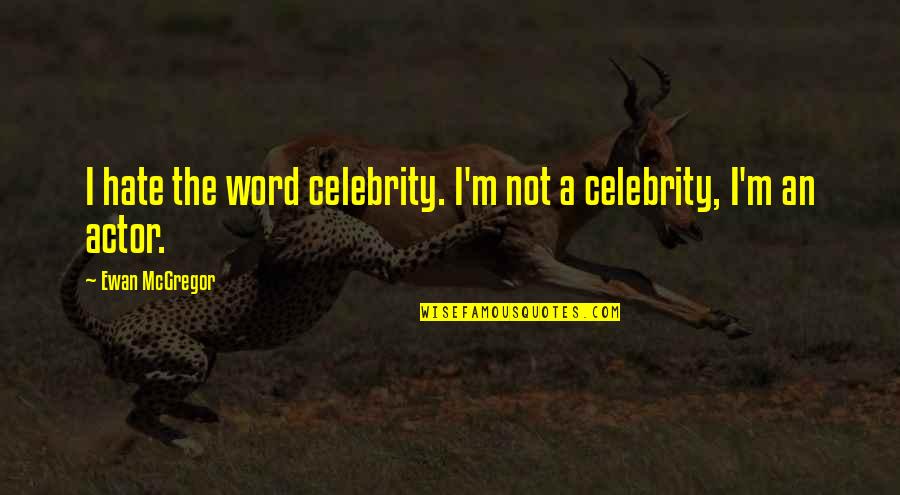 I hate the word celebrity. I'm not a celebrity, I'm an actor. —
Ewan McGregor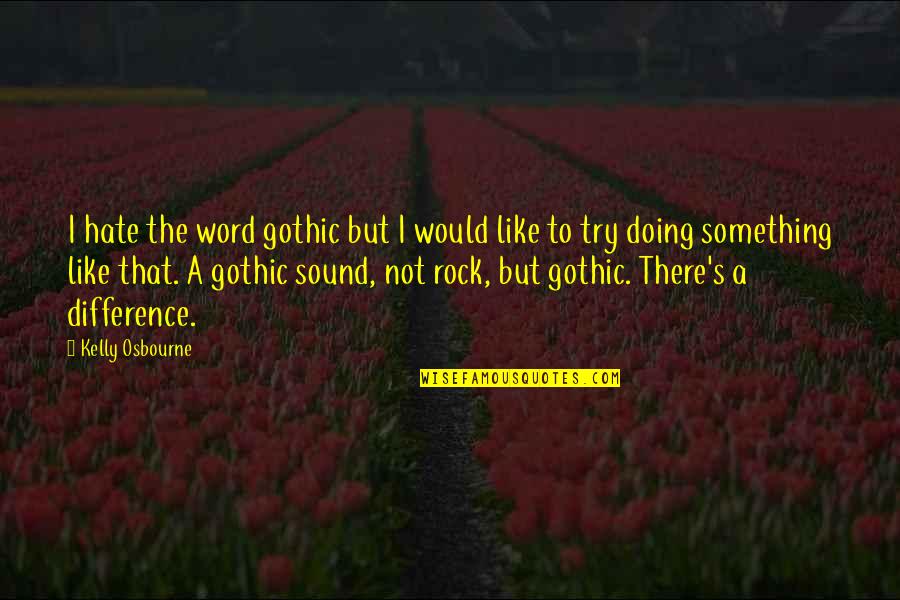 I hate the word gothic but I would like to try doing something like that. A gothic sound, not rock, but gothic. There's a difference. —
Kelly Osbourne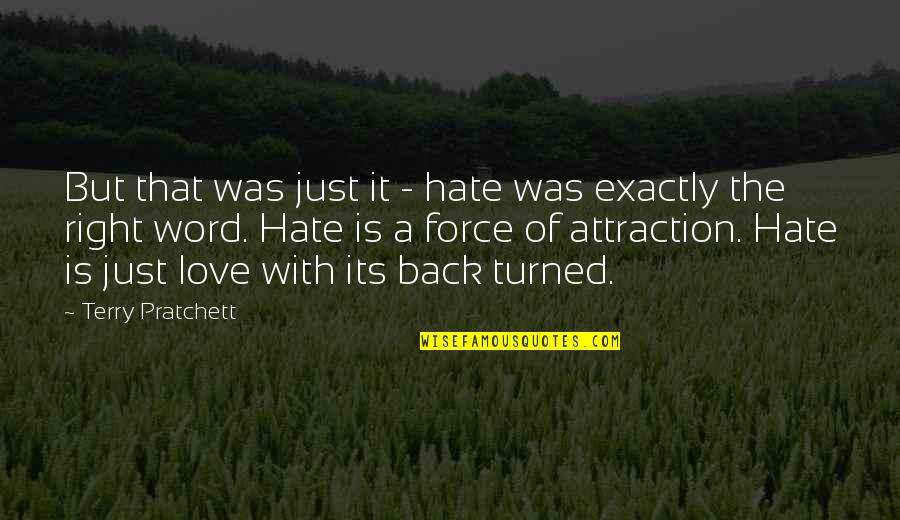 But that was just it - hate was exactly the right word. Hate is a force of attraction. Hate is just love with its back turned. —
Terry Pratchett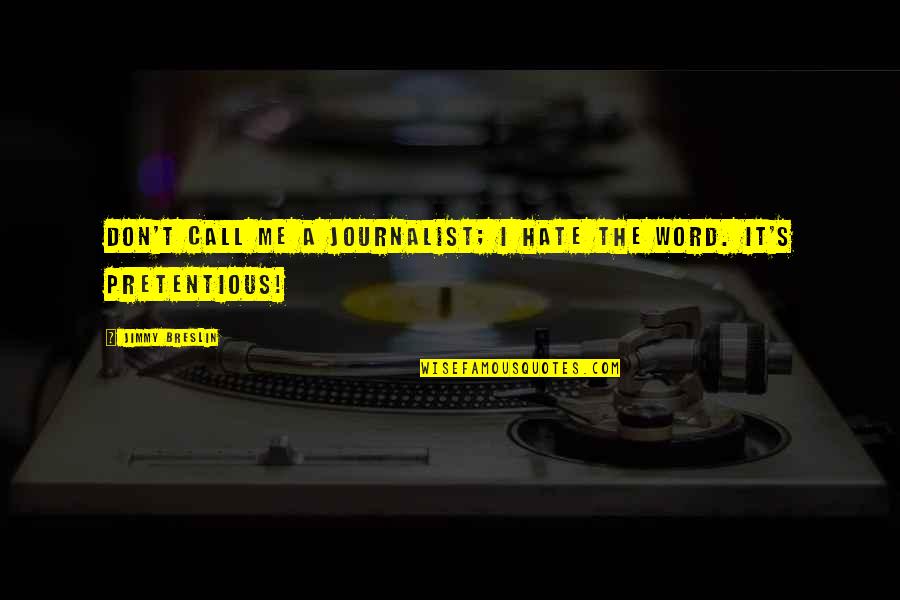 Don't call me a journalist; I hate the word. It's pretentious! —
Jimmy Breslin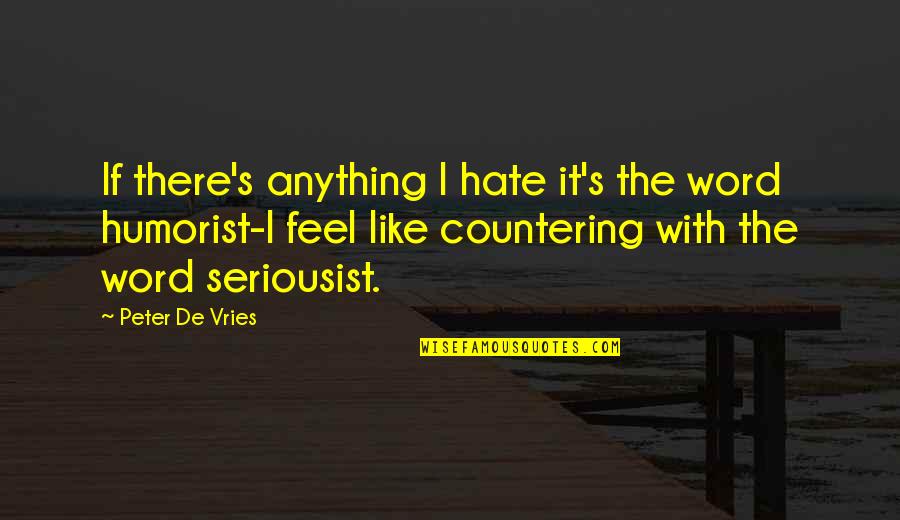 If there's anything I hate it's the word humorist-I feel like countering with the word seriousist. —
Peter De Vries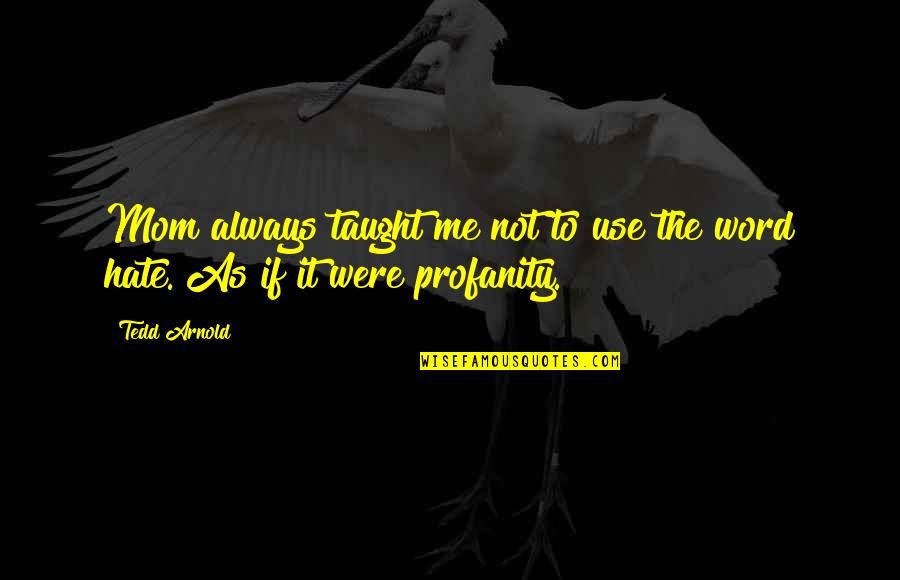 Mom always taught me not to use
the word hate
. As if it were profanity. —
Tedd Arnold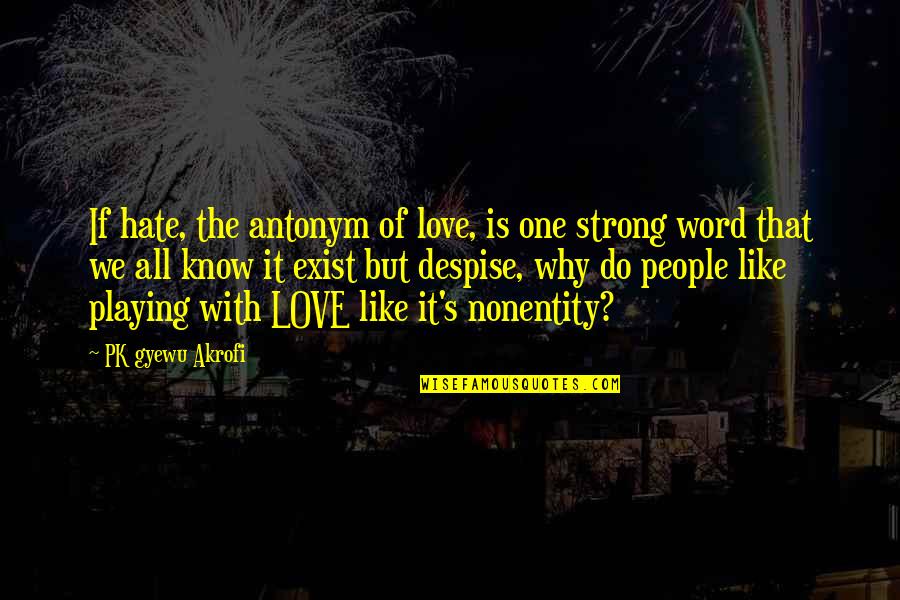 If hate, the antonym of love, is one strong word that we all know it exist but despise, why do people like playing with LOVE like it's nonentity? —
PK Gyewu Akrofi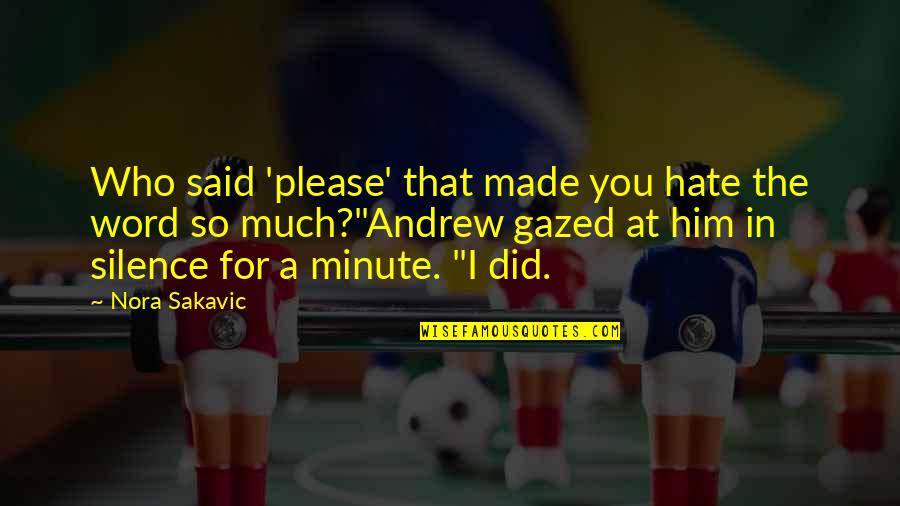 Who said 'please' that made you hate the word so much?"
Andrew gazed at him in silence for a minute. "I did. —
Nora Sakavic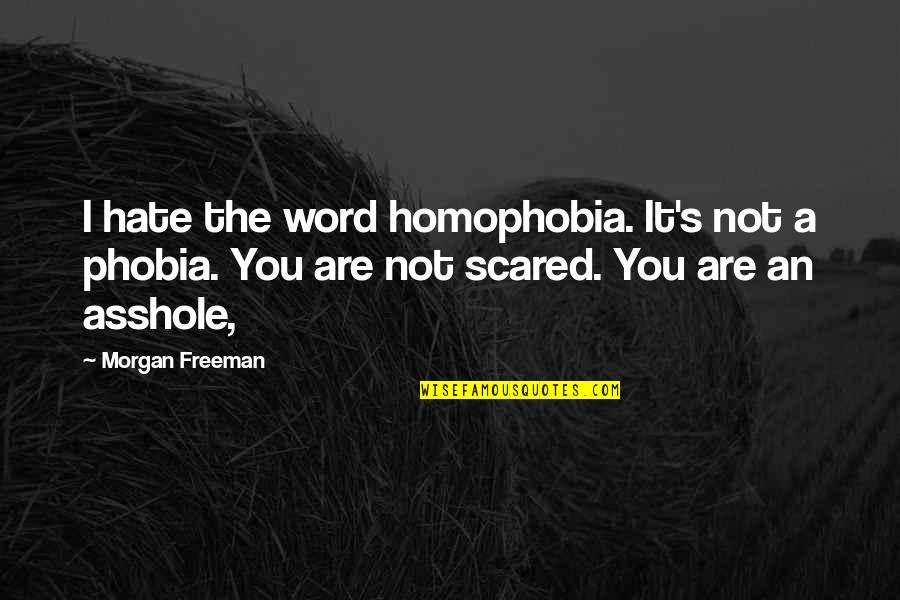 I hate the word homophobia. It's not a phobia. You are not scared. You are an asshole, —
Morgan Freeman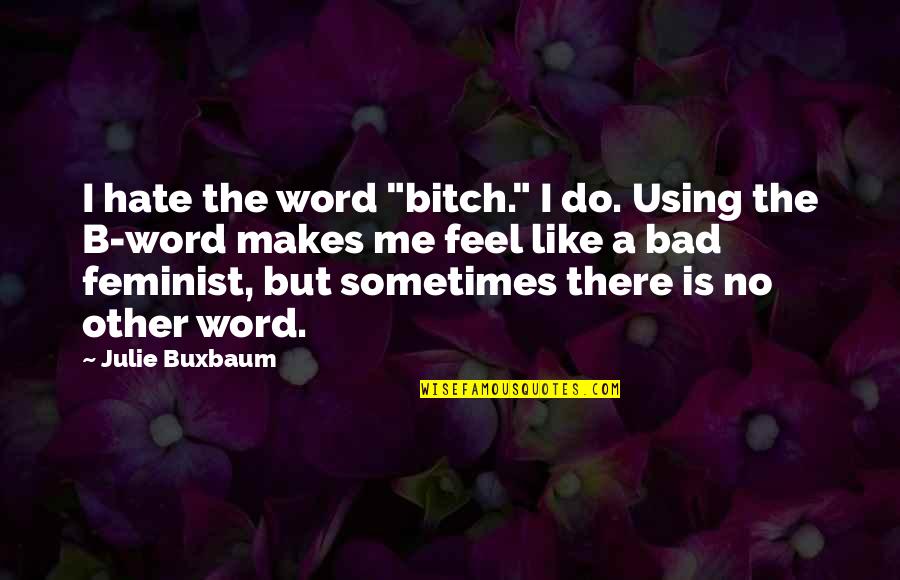 I hate the word "bitch." I do. Using the B-word makes me feel like a bad feminist, but sometimes there is no other word. —
Julie Buxbaum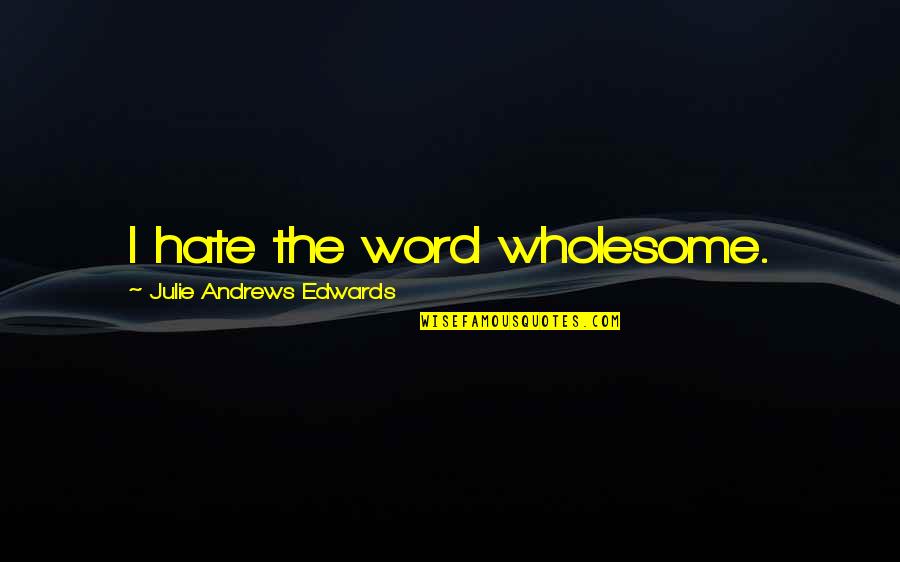 I hate the word wholesome. —
Julie Andrews Edwards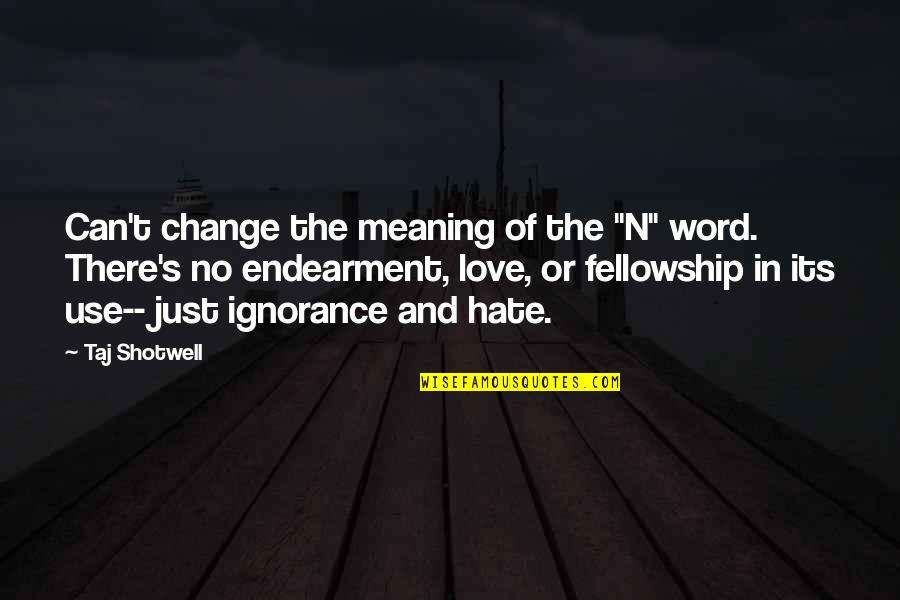 Can't change the meaning of the "N" word. There's no endearment, love, or fellowship in its use-- just ignorance and hate. —
Taj Shotwell
I hate the word "eclectic" .I'm a classicist, and I like comfort. Lots of books, lots of artwork, pieces of family furniture, and newer upholstery. —
Tim Gunn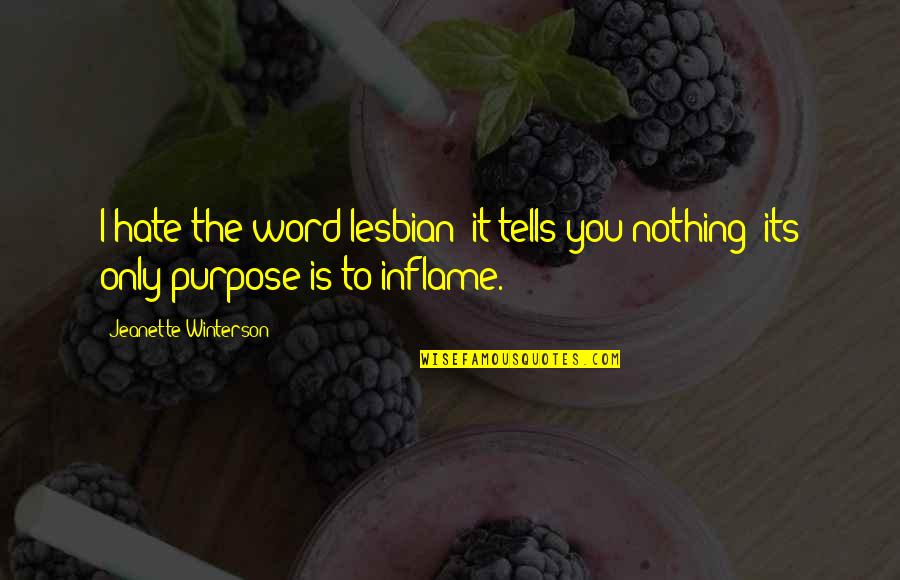 I hate the word lesbian; it tells you nothing; its only purpose is to inflame. —
Jeanette Winterson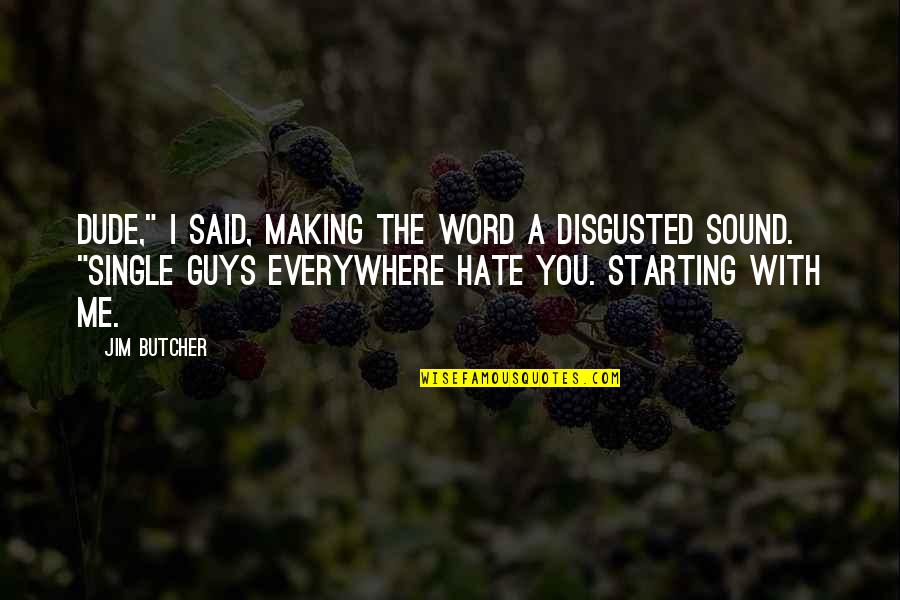 Dude," I said, making the word a disgusted sound. "Single guys everywhere hate you. Starting with me. —
Jim Butcher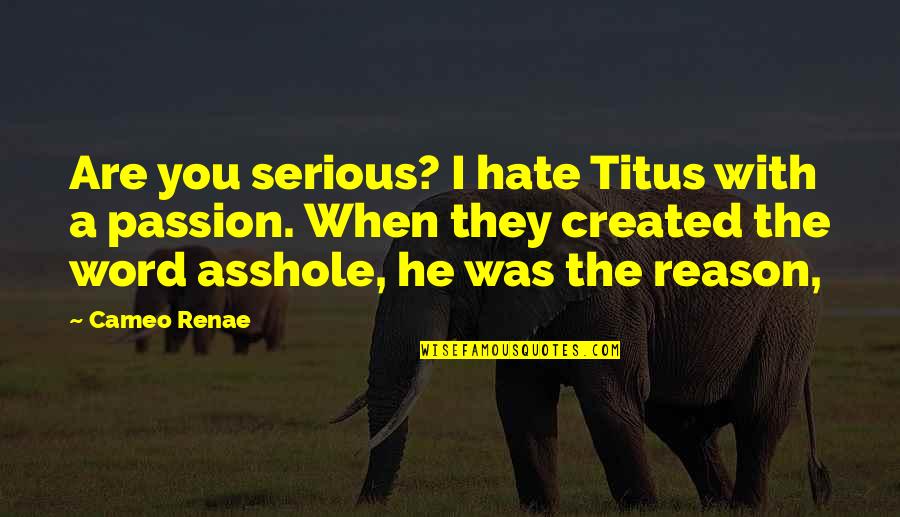 Are you serious? I hate Titus with a passion. When they created the word asshole, he was the reason, —
Cameo Renae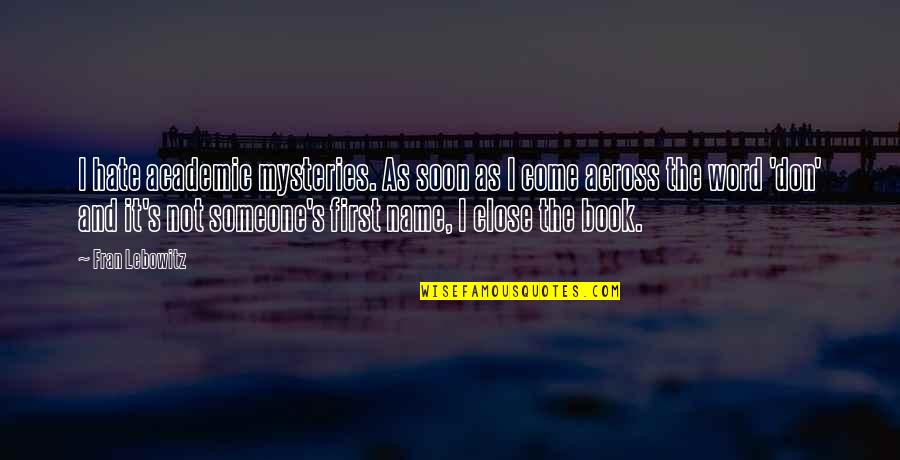 I hate academic mysteries. As soon as I come across the word 'don' and it's not someone's first name, I close the book. —
Fran Lebowitz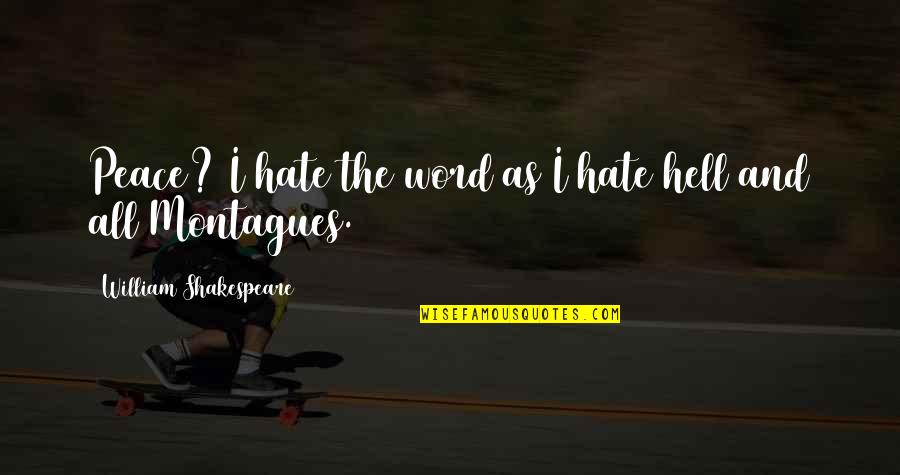 Peace? I hate the word as I hate hell and all Montagues. —
William Shakespeare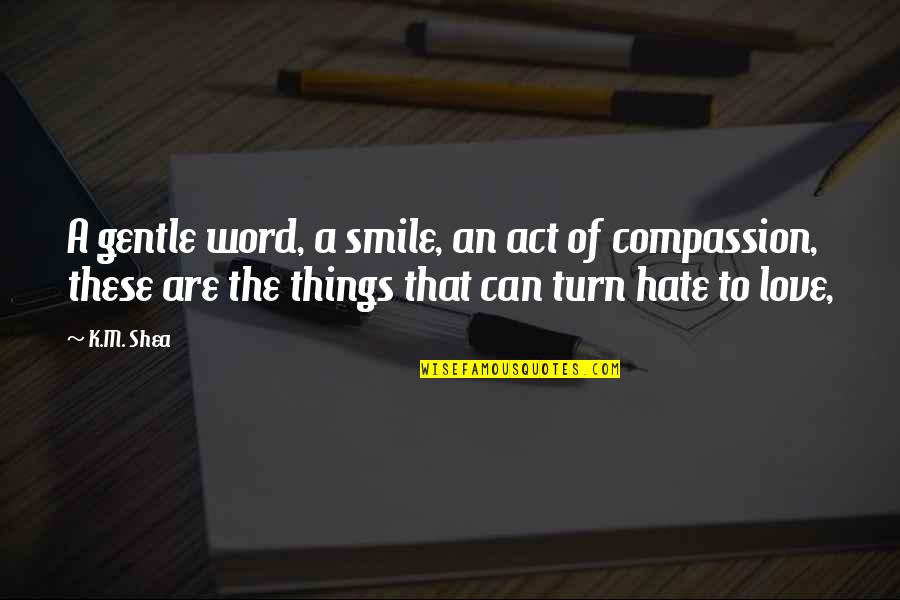 A gentle word, a smile, an act of compassion, these are the things that can turn hate to love, —
K.M. Shea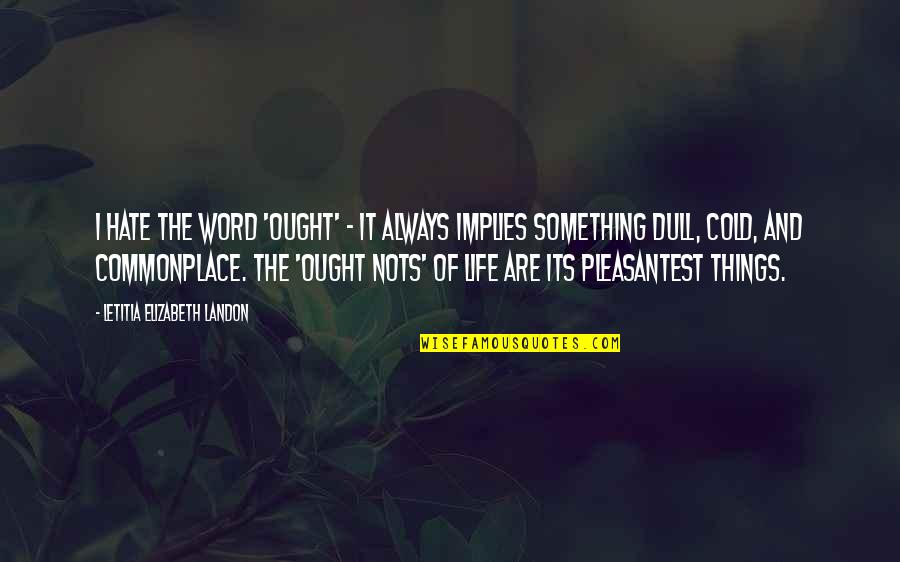 I hate the word 'ought' - it always implies something dull, cold, and commonplace. The 'ought nots' of life are its pleasantest things. —
Letitia Elizabeth Landon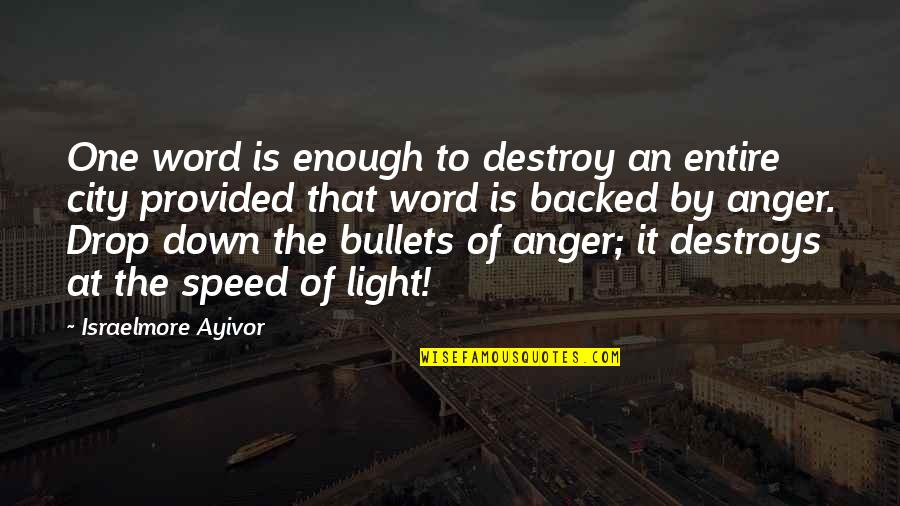 One word is enough to destroy an entire city provided that word is backed by anger. Drop down the bullets of anger; it destroys at the speed of light! —
Israelmore Ayivor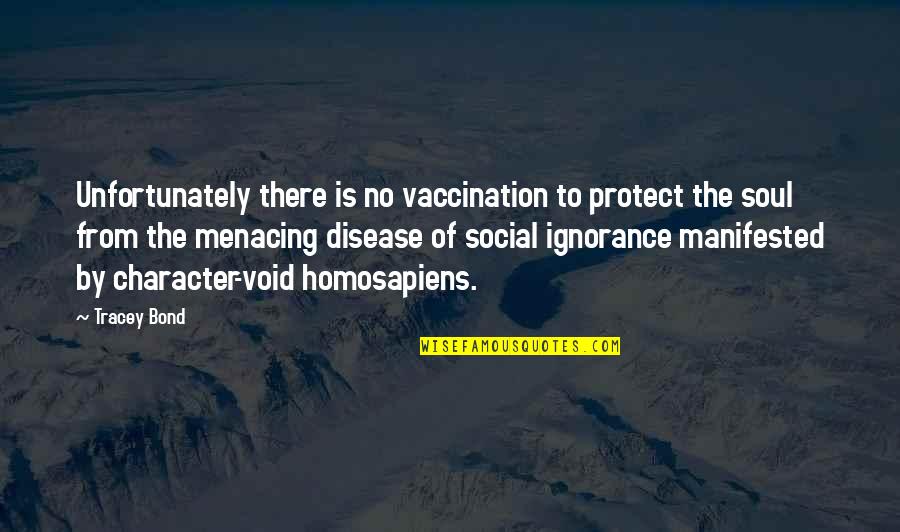 Unfortunately there is no vaccination to protect the soul from the menacing disease of social ignorance manifested by character-void homosapiens. —
Tracey Bond