The Olympic Games Quotes
Collection of top 53 famous quotes about The Olympic Games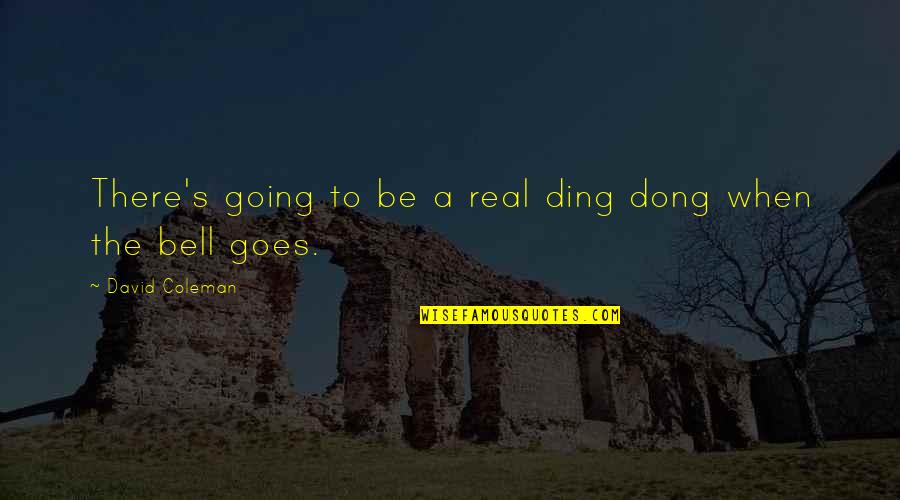 There's going to be a real ding dong when the bell goes.
—
David Coleman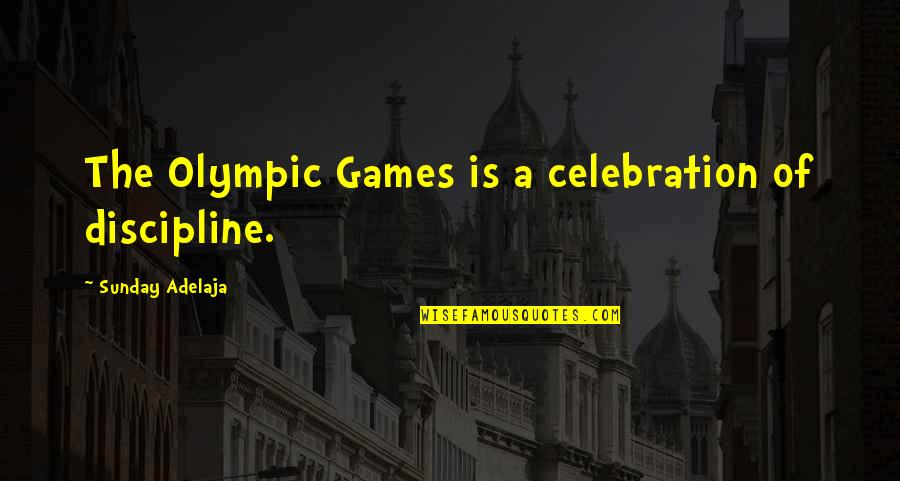 The Olympic Games is a celebration of discipline.
—
Sunday Adelaja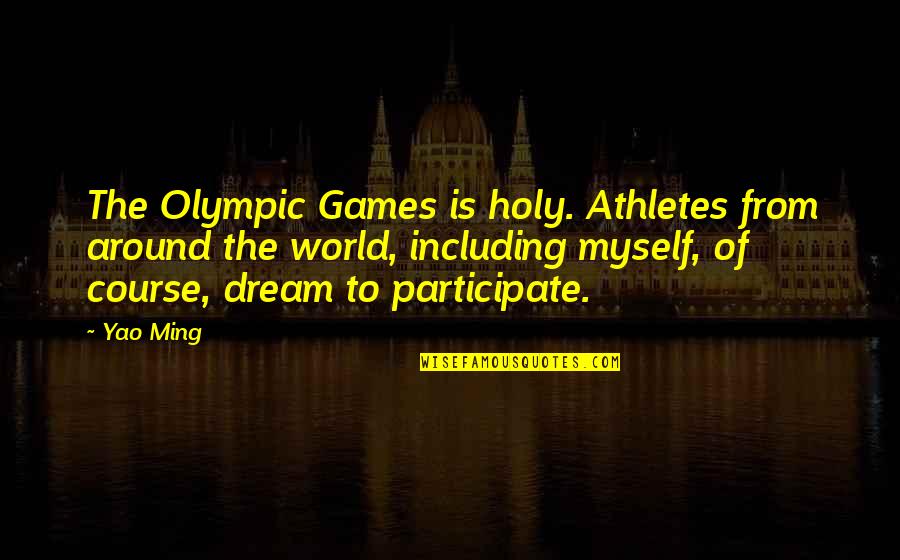 The Olympic Games is holy. Athletes from around the world, including myself, of course, dream to participate.
—
Yao Ming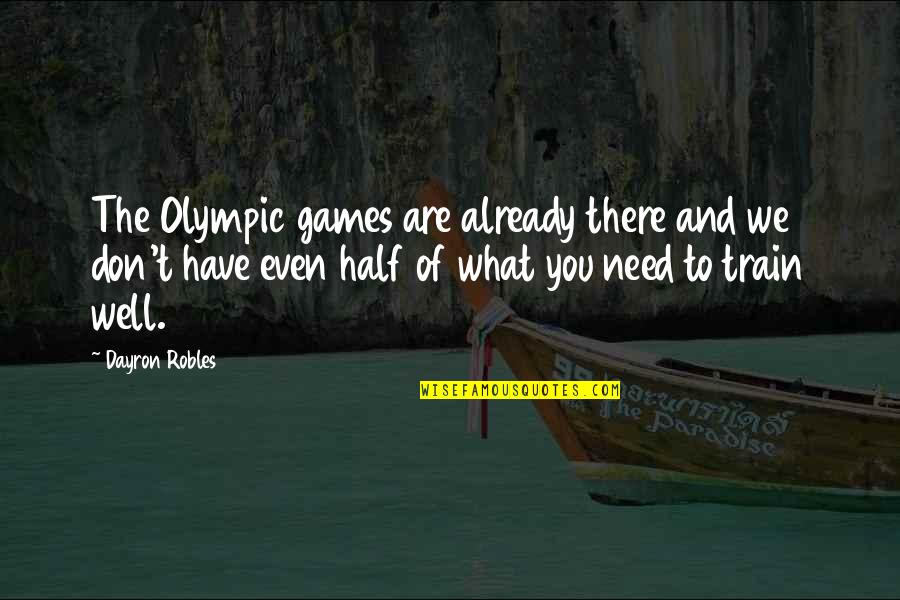 The Olympic games are already there and we don't have even half of what you need to train well.
—
Dayron Robles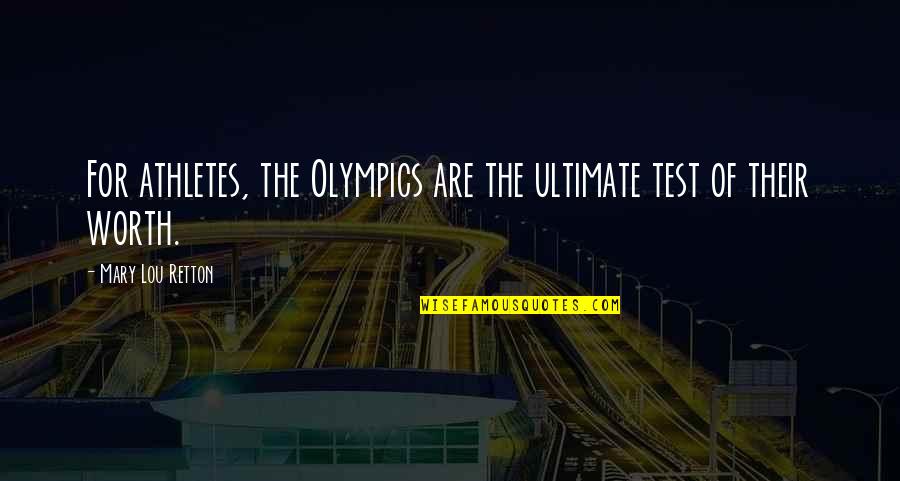 For athletes, the Olympics are the ultimate test of their worth.
—
Mary Lou Retton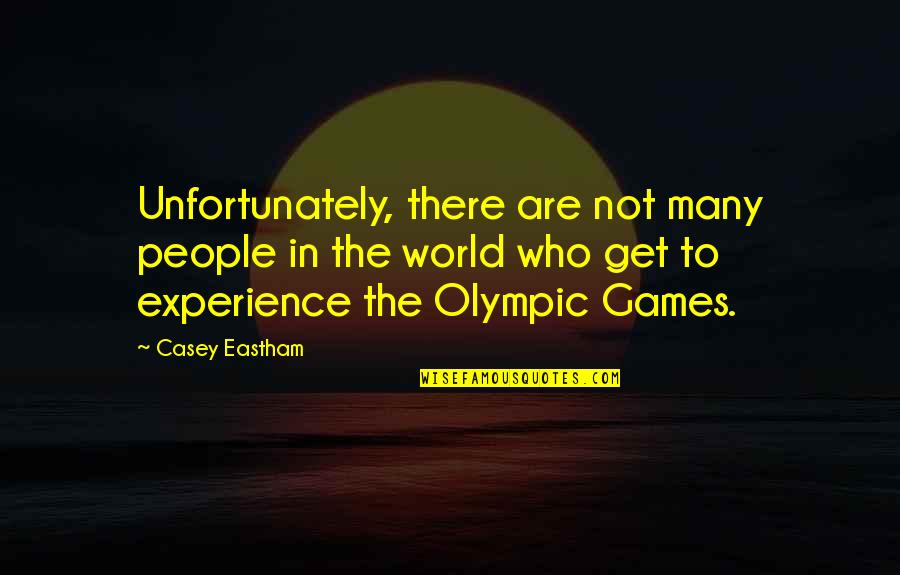 Unfortunately, there are not many people in the world who get to experience the Olympic Games.
—
Casey Eastham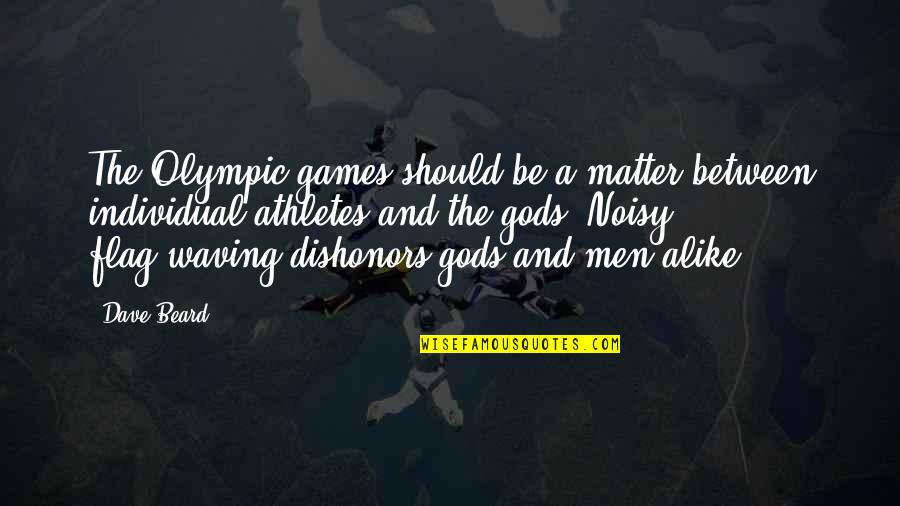 The Olympic games should be a matter between individual athletes and the gods. Noisy flag-waving dishonors gods and men alike.
—
Dave Beard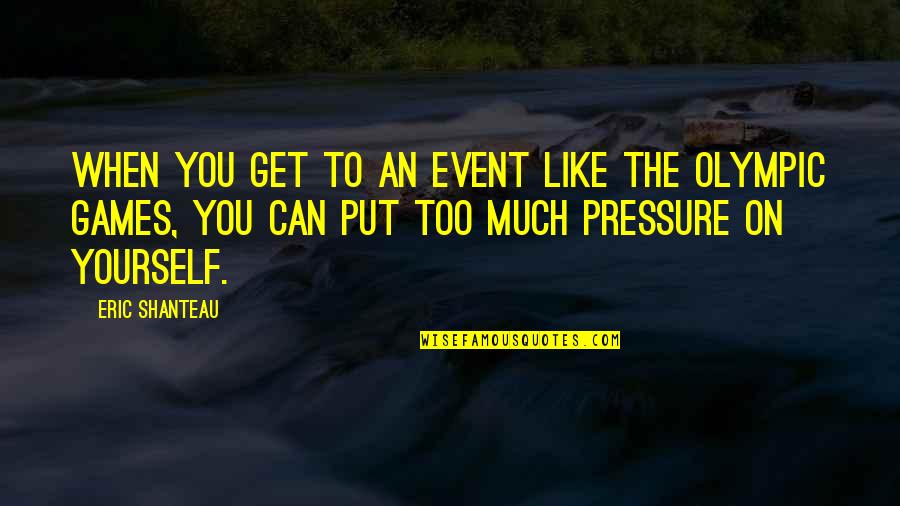 When you get to an event like the Olympic Games, you can put too much pressure on yourself.
—
Eric Shanteau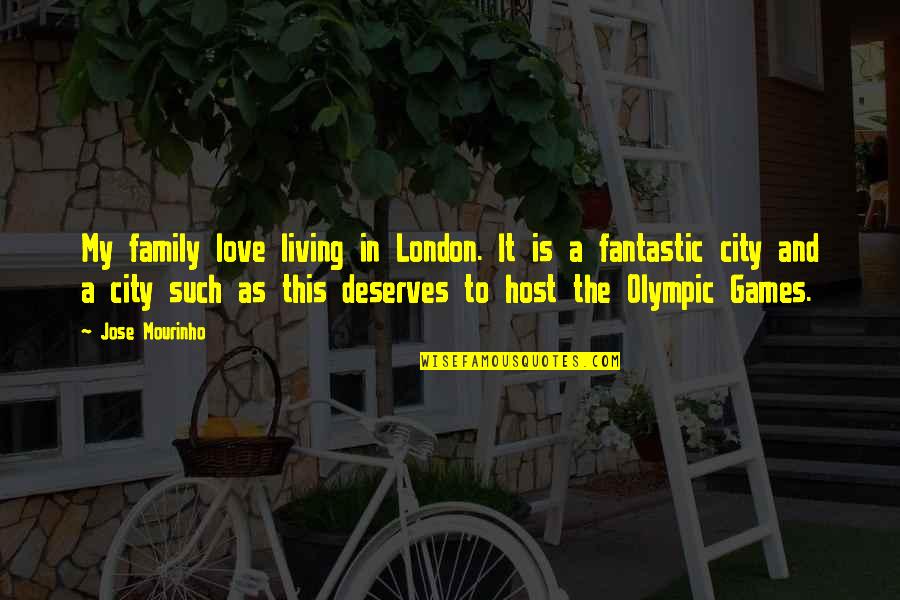 My family love living in London. It is a fantastic city and a city such as this deserves to host the Olympic Games.
—
Jose Mourinho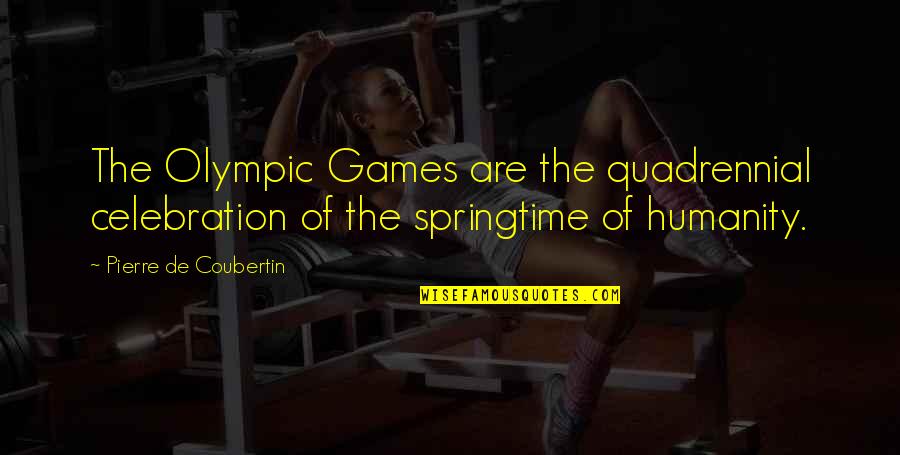 The Olympic Games are the quadrennial celebration of the springtime of humanity.
—
Pierre De Coubertin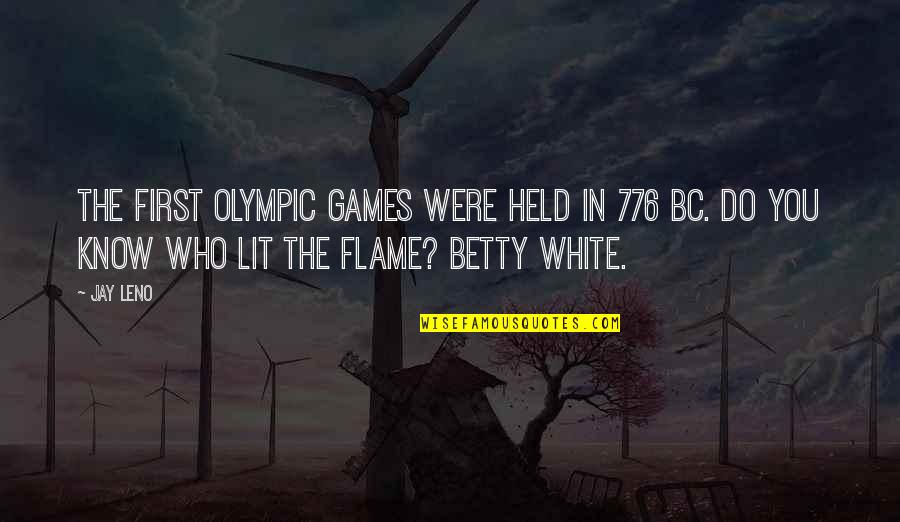 The first Olympic Games were held in 776 BC. Do you know who lit the flame? Betty White.
—
Jay Leno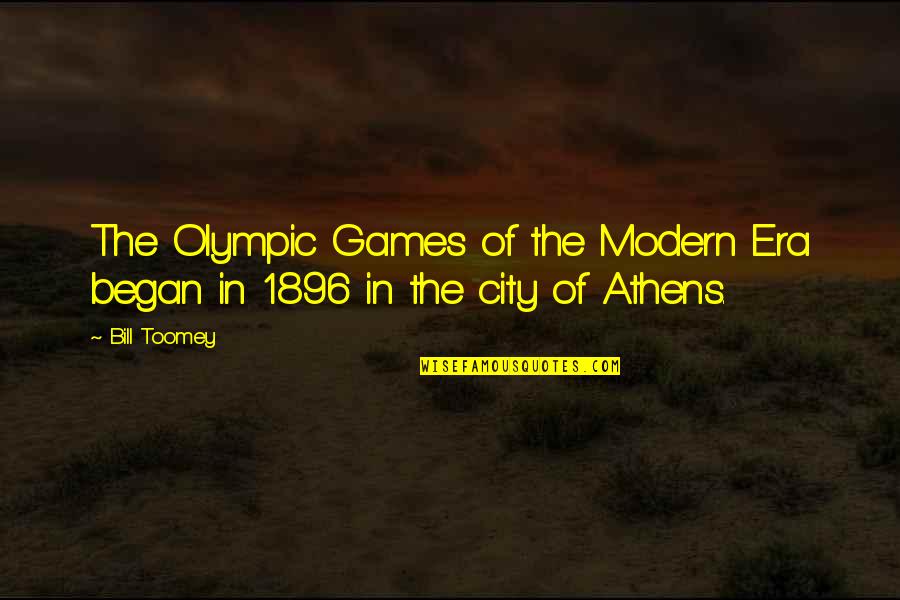 The Olympic Games of the Modern Era began in 1896 in the city of Athens.
—
Bill Toomey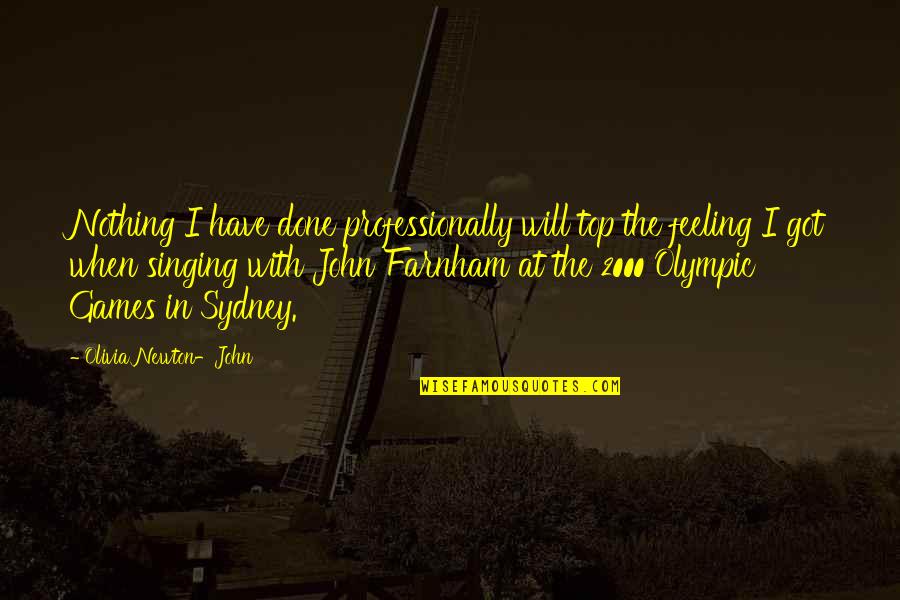 Nothing I have done professionally will top the feeling I got when singing with John Farnham at the 2000 Olympic Games in Sydney.
—
Olivia Newton-John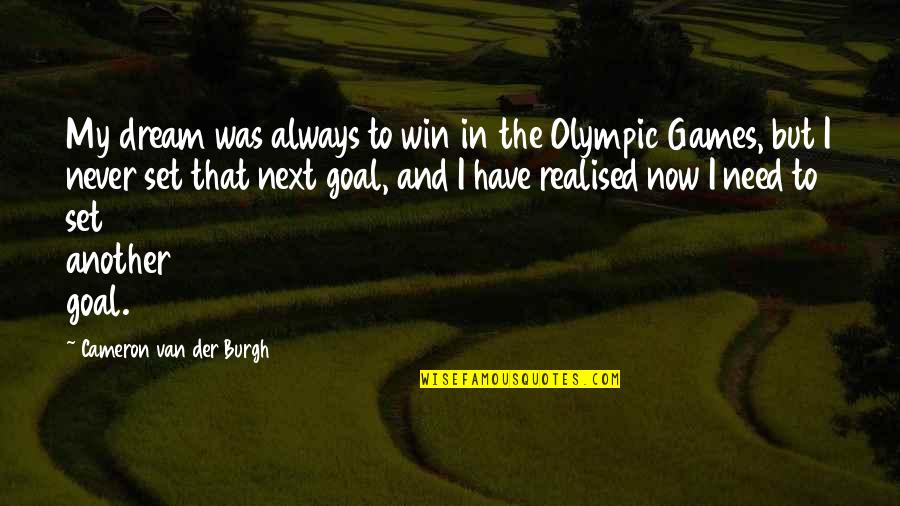 My dream was always to win in the Olympic Games, but I never set that next goal, and I have realised now I need to set another goal.
—
Cameron Van Der Burgh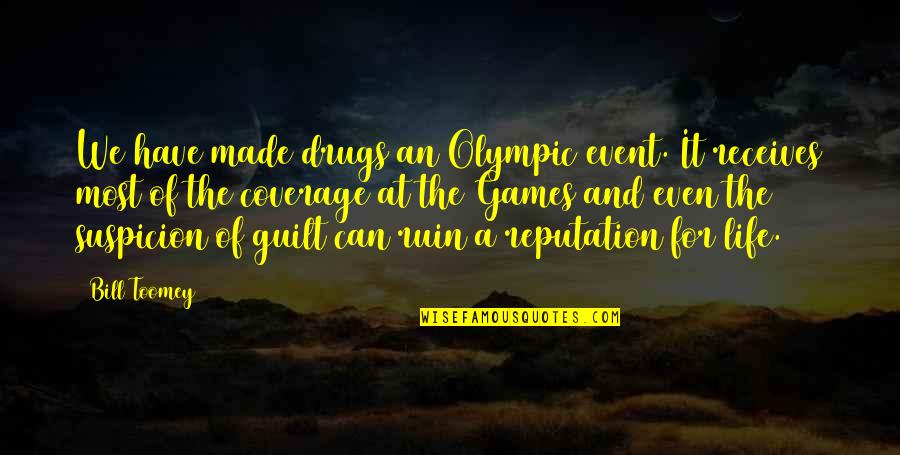 We have made drugs an Olympic event. It receives most of the coverage at the Games and even the suspicion of guilt can ruin a reputation for life.
—
Bill Toomey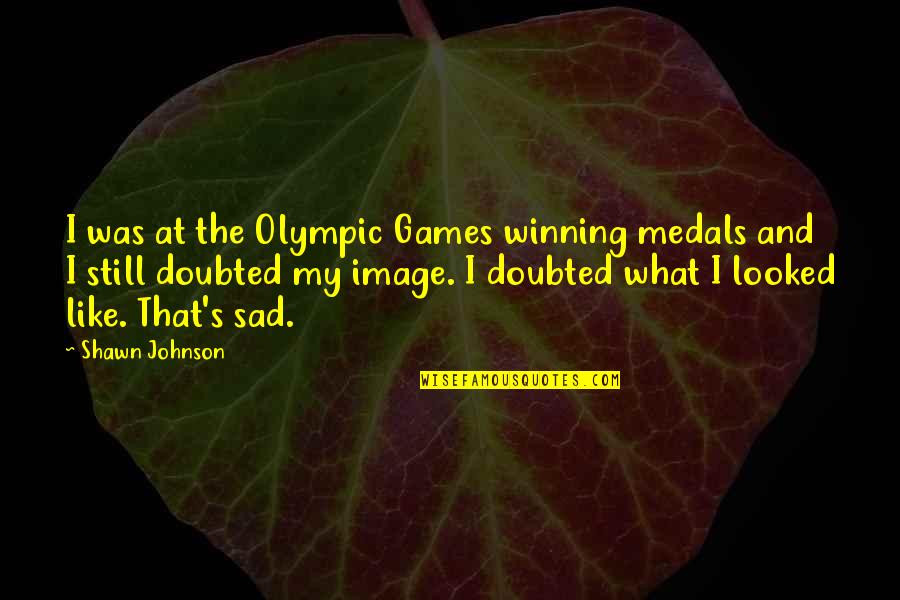 I was at the Olympic Games winning medals and I still doubted my image. I doubted what I looked like. That's sad. —
Shawn Johnson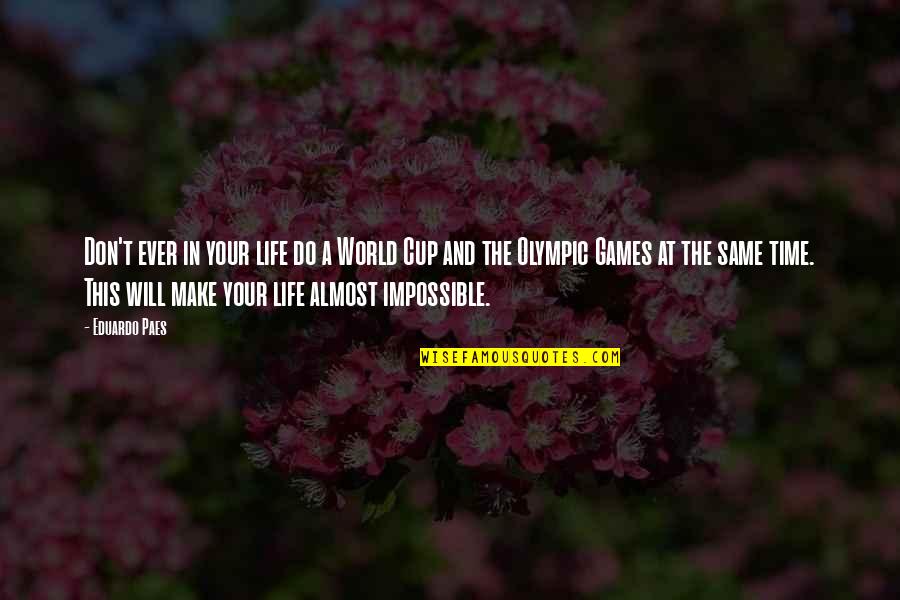 Don't ever in your life do a World Cup and the Olympic Games at the same time. This will make your life almost impossible. —
Eduardo Paes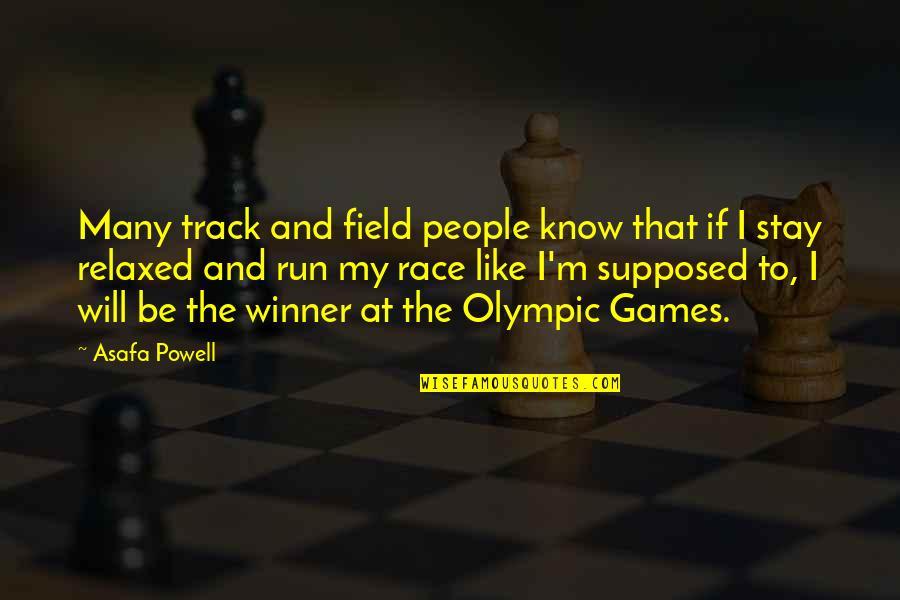 Many track and field people know that if I stay relaxed and run my race like I'm supposed to, I will be the winner at the Olympic Games. —
Asafa Powell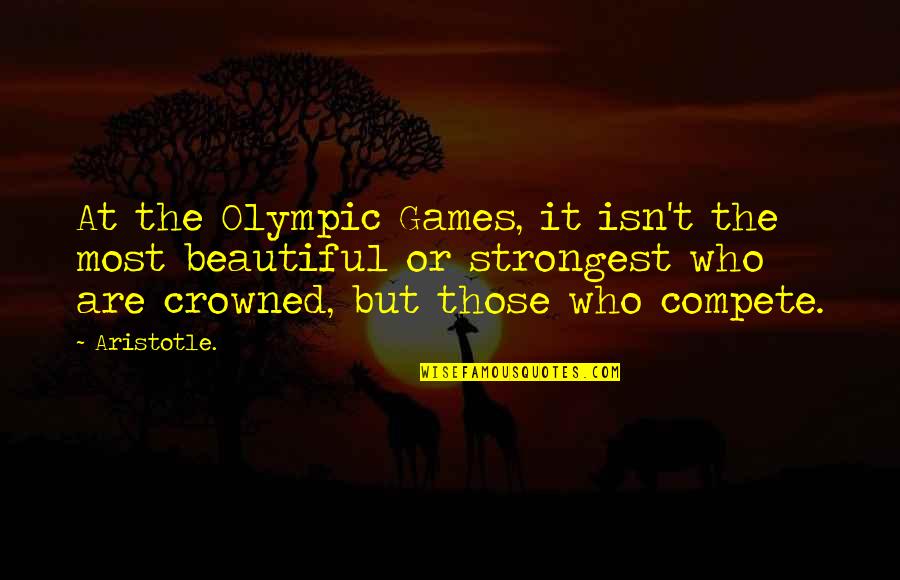 At the Olympic Games, it isn't the most beautiful or strongest who are crowned, but those who compete. —
Aristotle.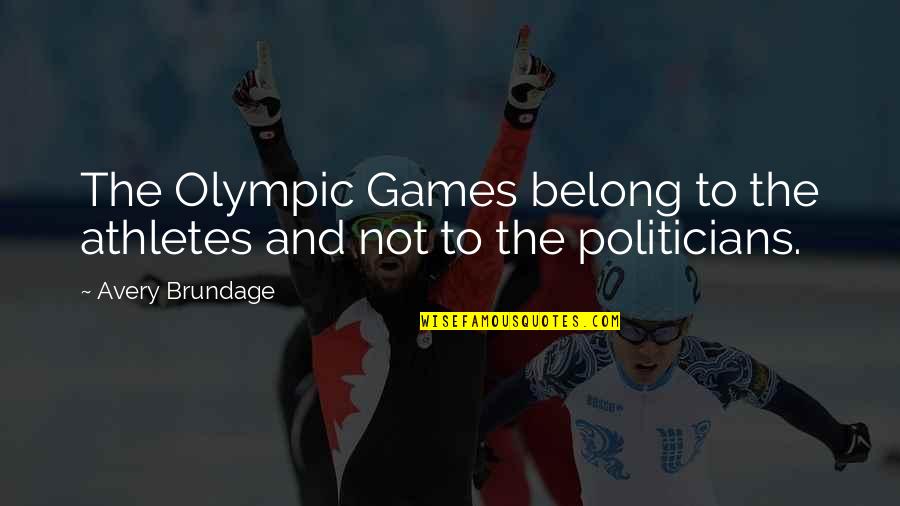 The Olympic Games belong to the athletes and not to the politicians. —
Avery Brundage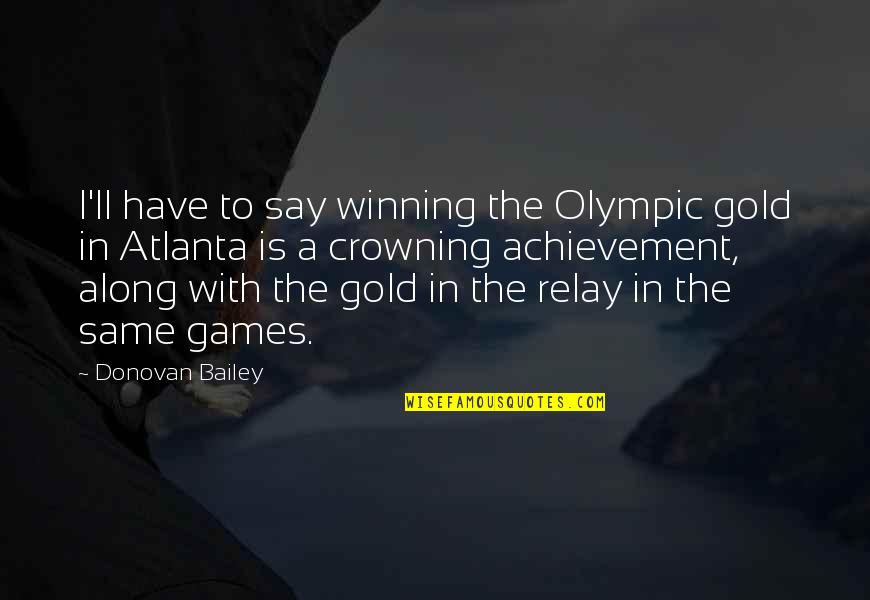 I'll have to say winning the Olympic gold in Atlanta is a crowning achievement, along with the gold in the relay in the same games. —
Donovan Bailey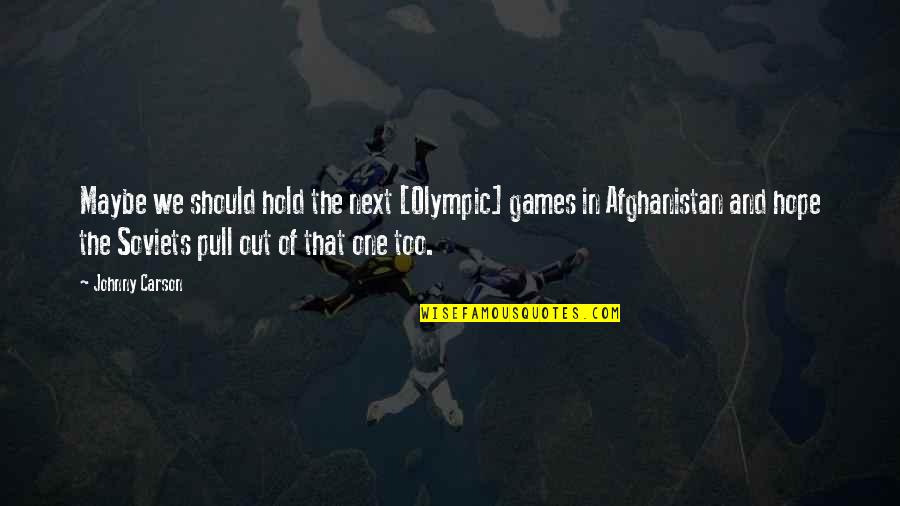 Maybe we should hold the next [Olympic] games in Afghanistan and hope the Soviets pull out of that one too. —
Johnny Carson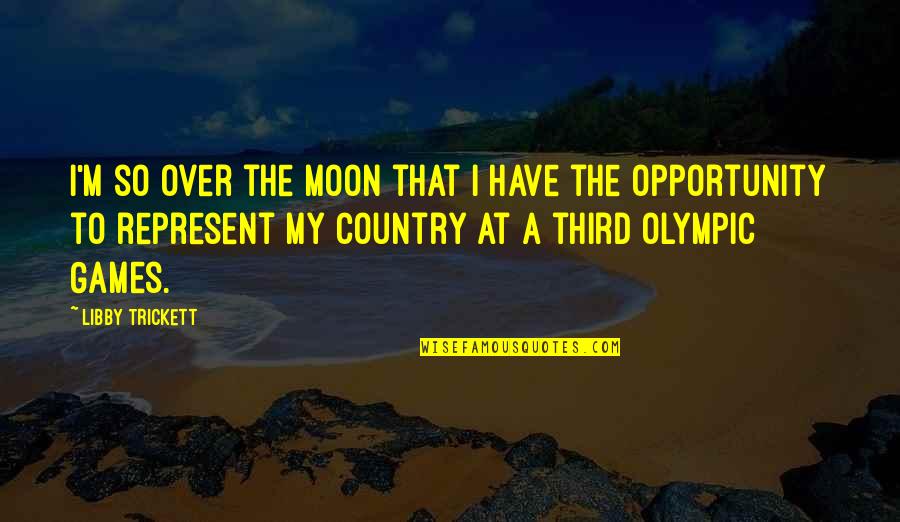 I'm so over the moon that I have the opportunity to represent my country at a third Olympic Games. —
Libby Trickett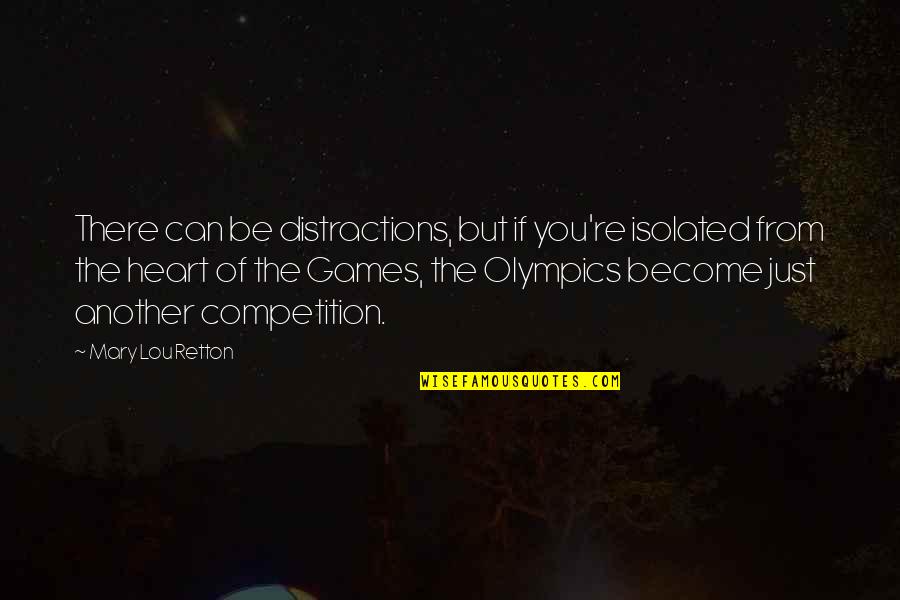 There can be distractions, but if you're isolated from the heart of the Games, the Olympics become just another competition. —
Mary Lou Retton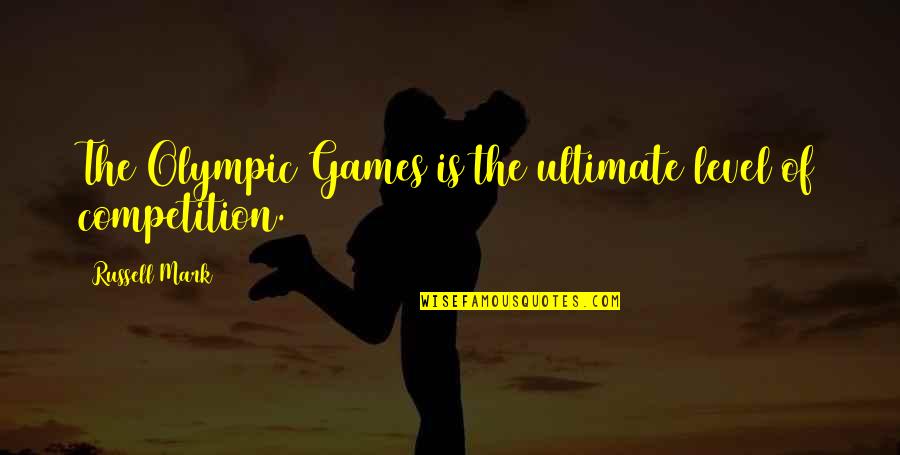 The Olympic Games is the ultimate level of competition. —
Russell Mark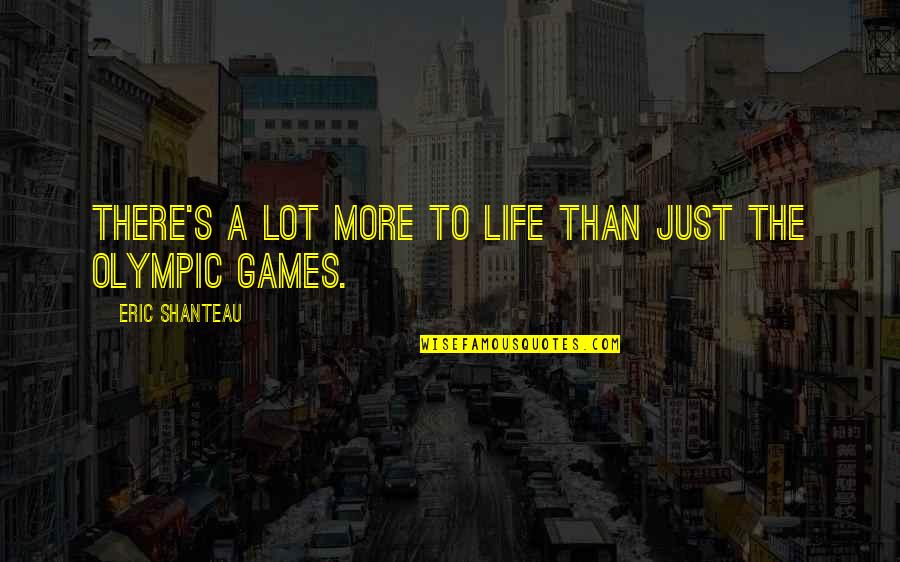 There's a lot more to life than just the Olympic Games. —
Eric Shanteau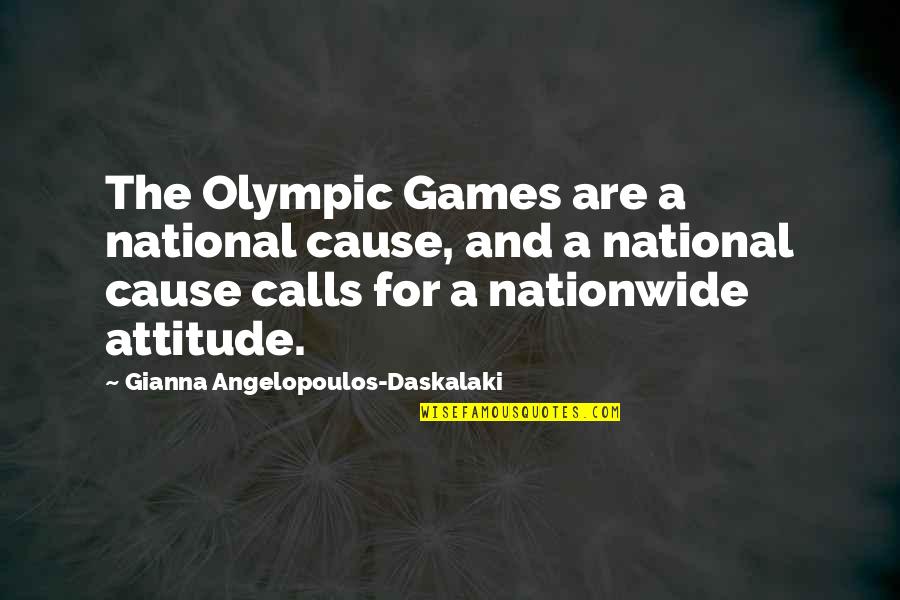 The Olympic Games are a national cause, and a national cause calls for a nationwide attitude. —
Gianna Angelopoulos-Daskalaki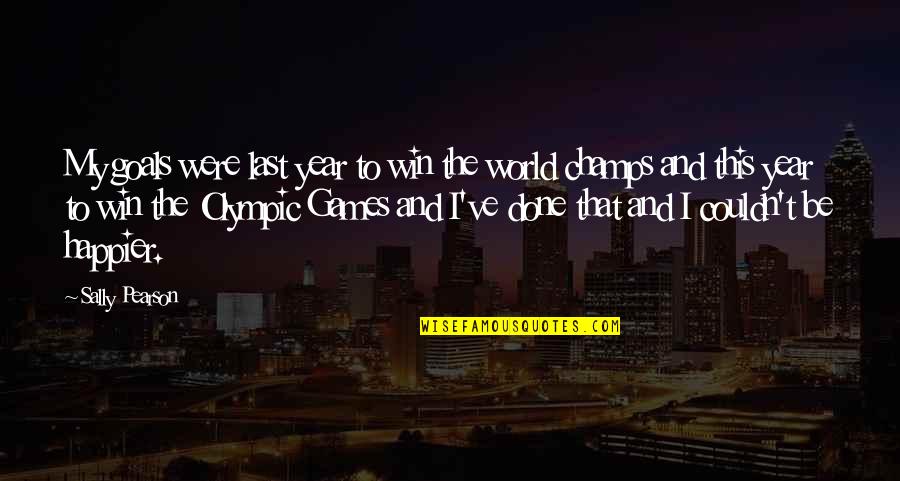 My goals were last year to win the world champs and this year to win the Olympic Games and I've done that and I couldn't be happier. —
Sally Pearson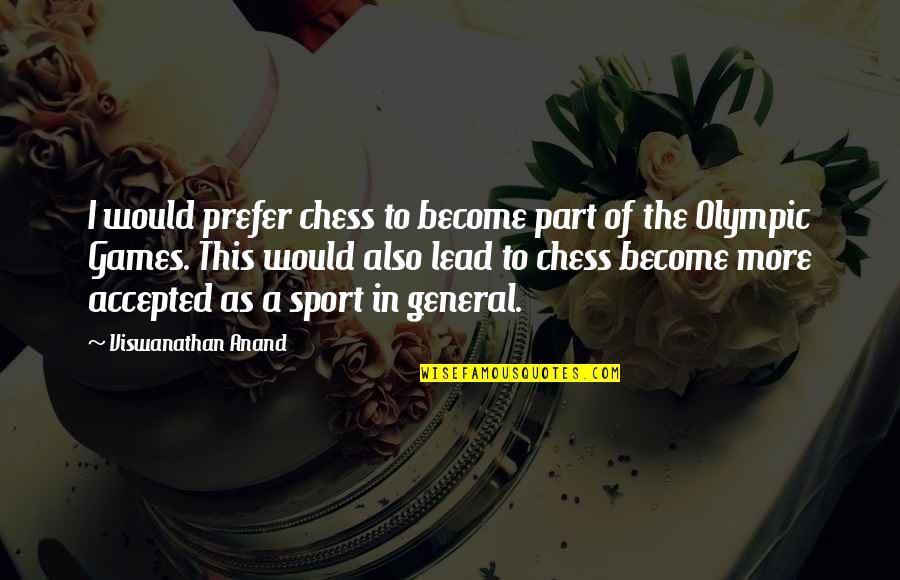 I would prefer chess to become part of the Olympic Games. This would also lead to chess become more accepted as a sport in general. —
Viswanathan Anand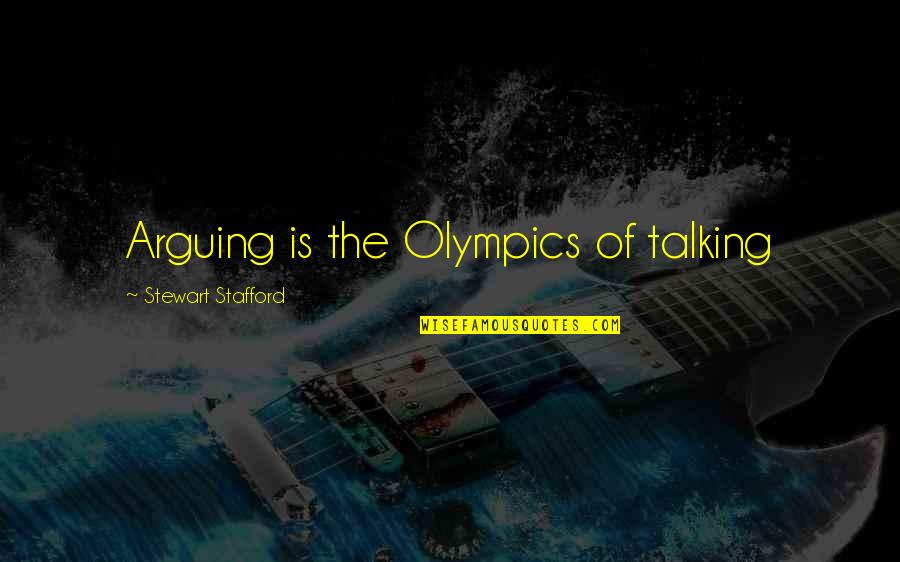 Arguing is the Olympics of talking —
Stewart Stafford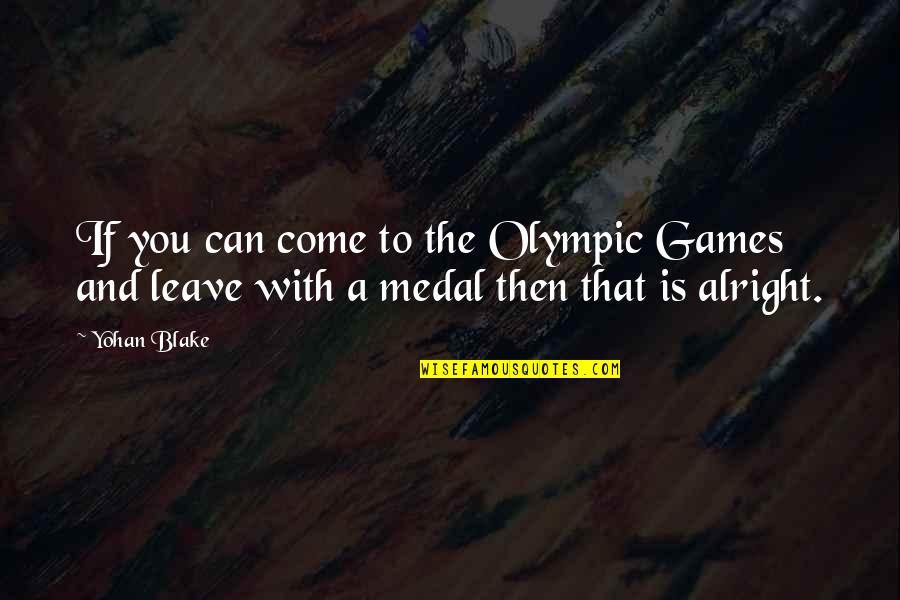 If you can come to the Olympic Games and leave with a medal then that is alright. —
Yohan Blake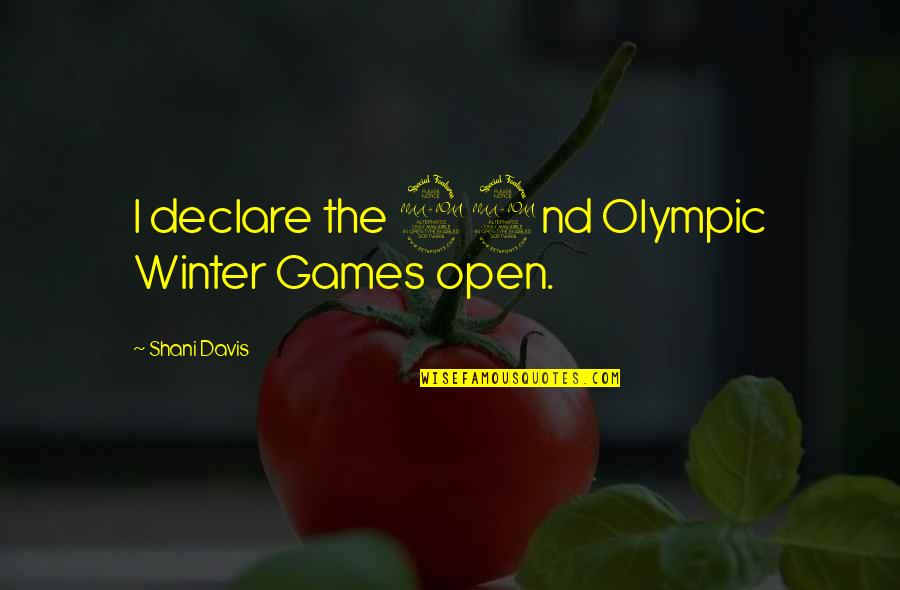 I declare the 22nd Olympic Winter Games open. —
Shani Davis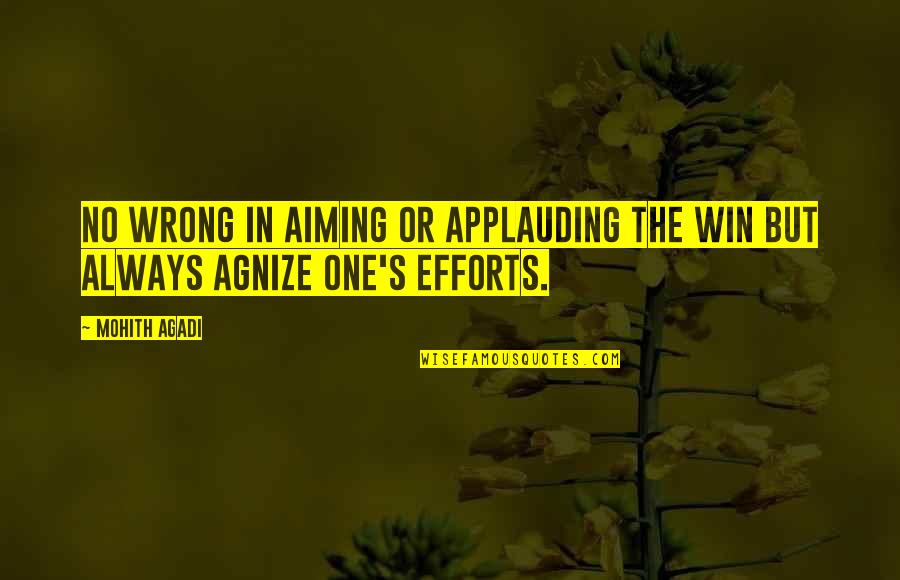 No wrong in aiming or applauding the win but always agnize one's efforts. —
Mohith Agadi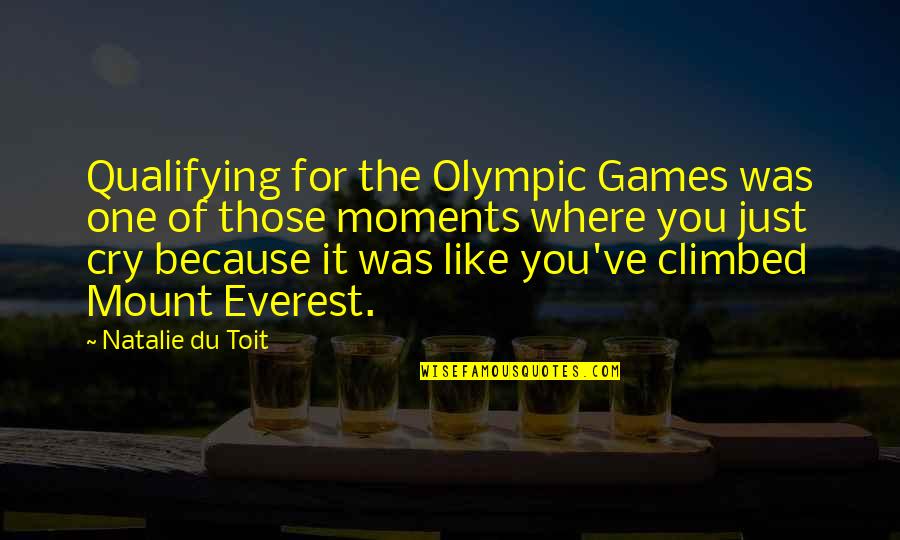 Qualifying for the Olympic Games was one of those moments where you just cry because it was like you've climbed Mount Everest. —
Natalie Du Toit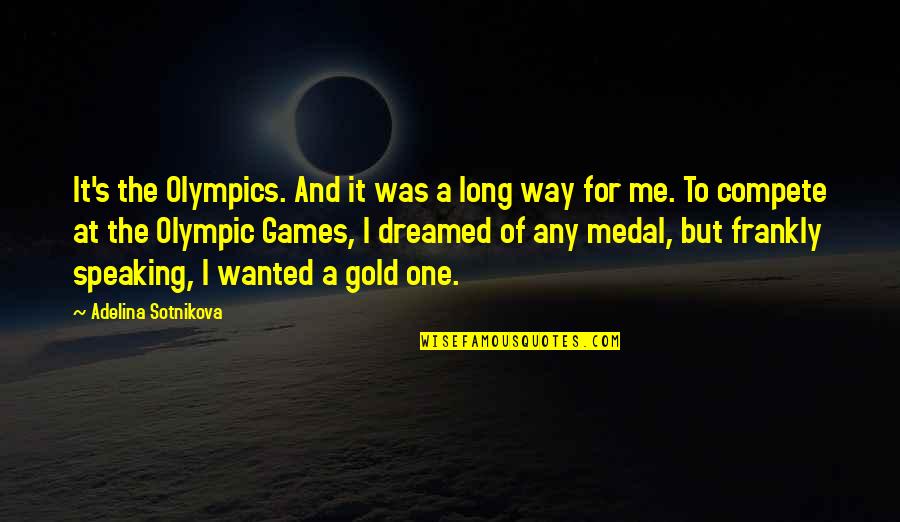 It's the Olympics. And it was a long way for me. To compete at the Olympic Games, I dreamed of any medal, but frankly speaking, I wanted a gold one. —
Adelina Sotnikova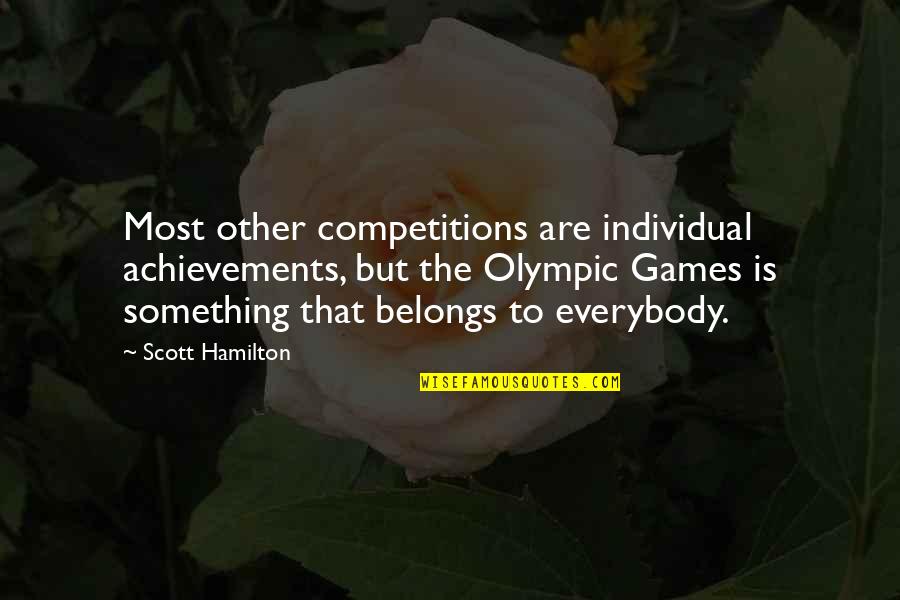 Most other competitions are individual achievements, but the Olympic Games is something that belongs to everybody. —
Scott Hamilton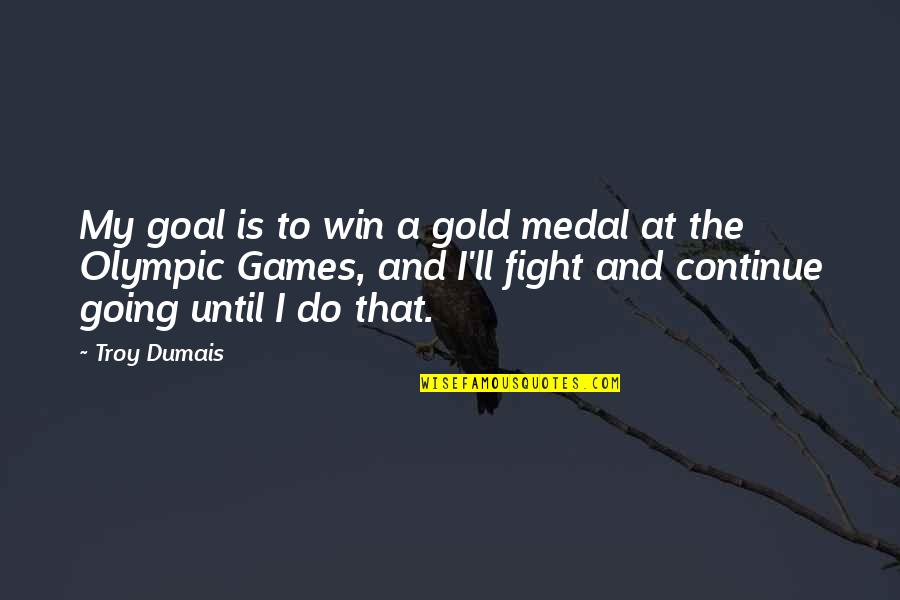 My goal is to win a gold medal at the Olympic Games, and I'll fight and continue going until I do that. —
Troy Dumais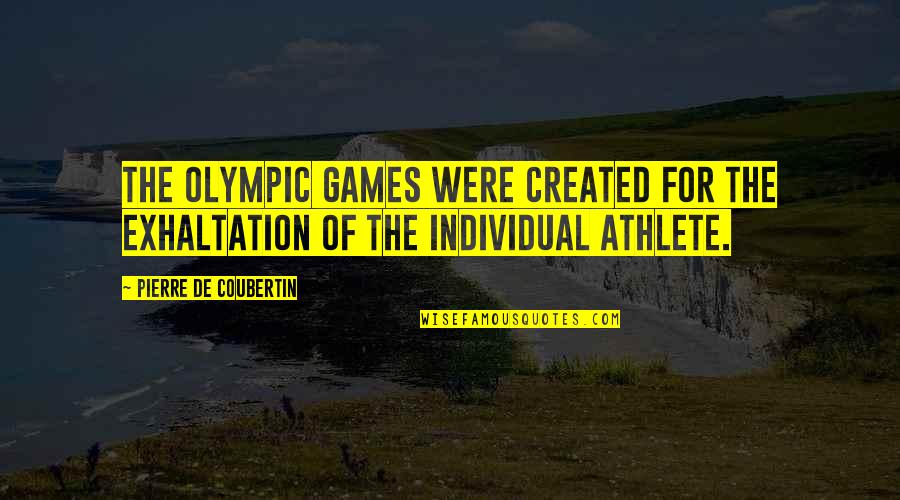 The Olympic Games were created for the exhaltation of the individual athlete. —
Pierre De Coubertin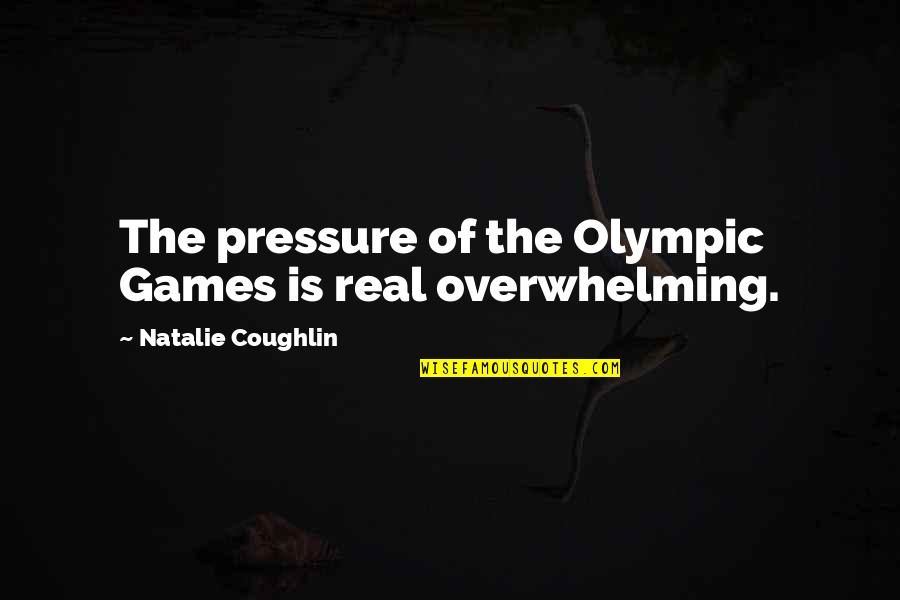 The pressure of the Olympic Games is real overwhelming. —
Natalie Coughlin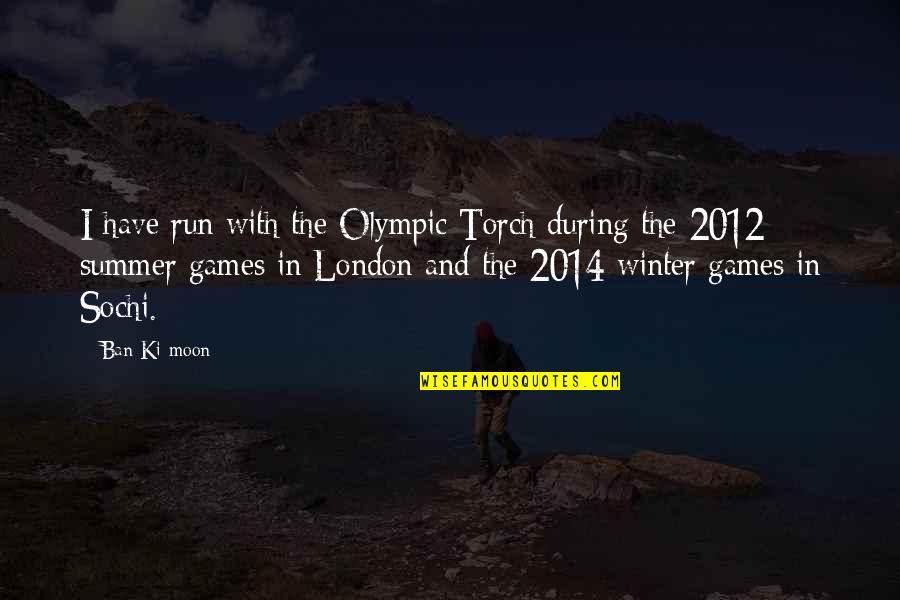 I have run with the Olympic Torch during the 2012 summer games in London and the 2014 winter games in Sochi. —
Ban Ki-moon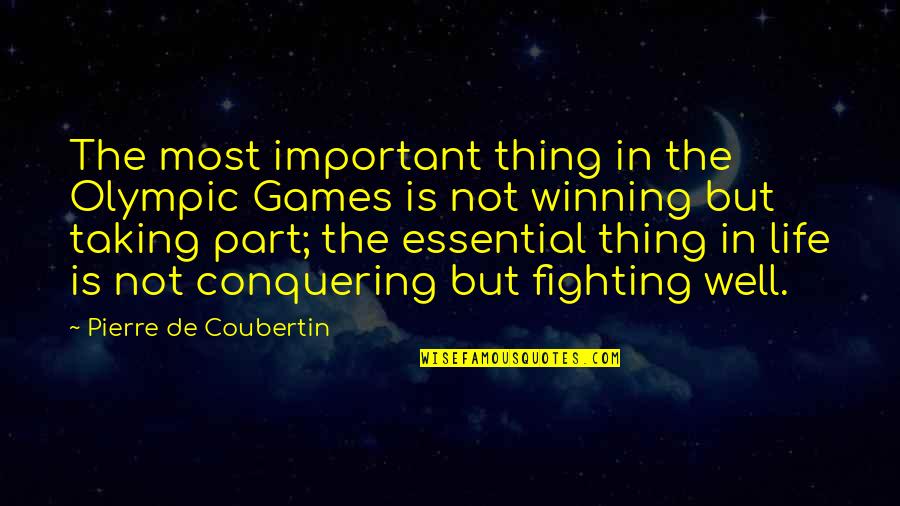 The most important thing in the Olympic Games is not winning but taking part; the essential thing in life is not conquering but fighting well. —
Pierre De Coubertin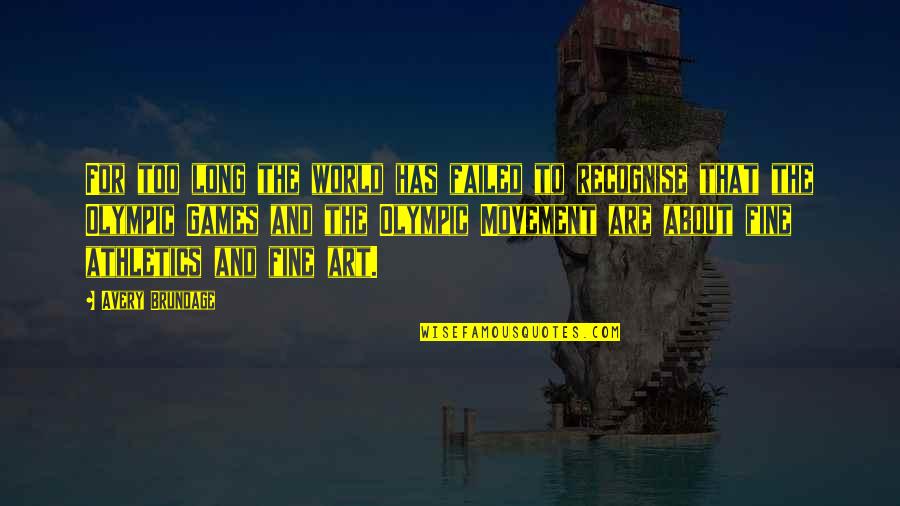 For too long the world has failed to recognise that the Olympic Games and the Olympic Movement are about fine athletics and fine art. —
Avery Brundage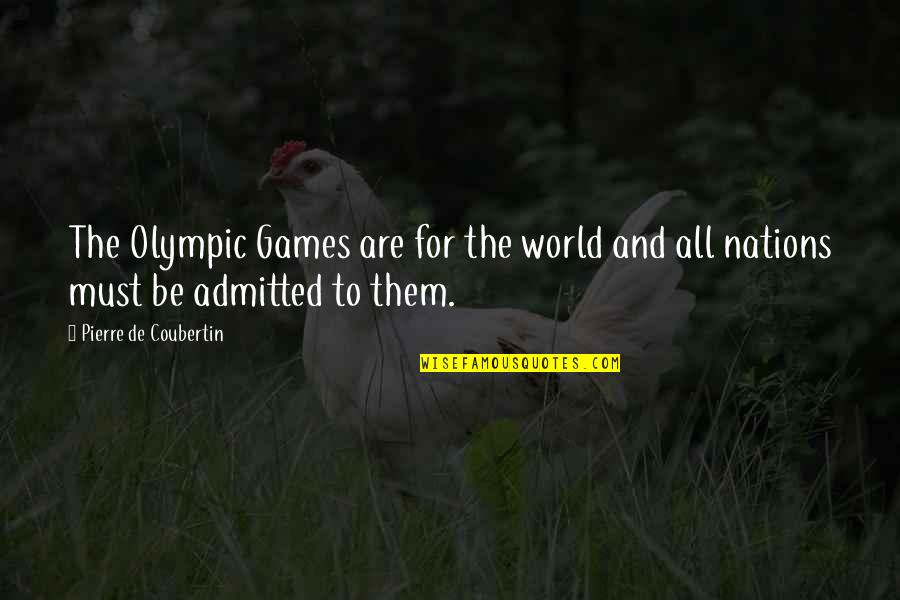 The Olympic Games are for the world and all nations must be admitted to them. —
Pierre De Coubertin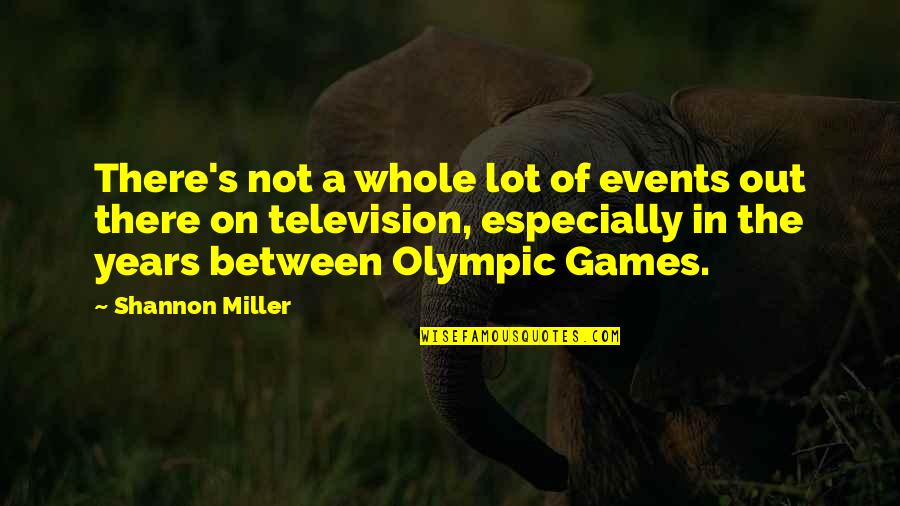 There's not a whole lot of events out there on television, especially in the years between Olympic Games. —
Shannon Miller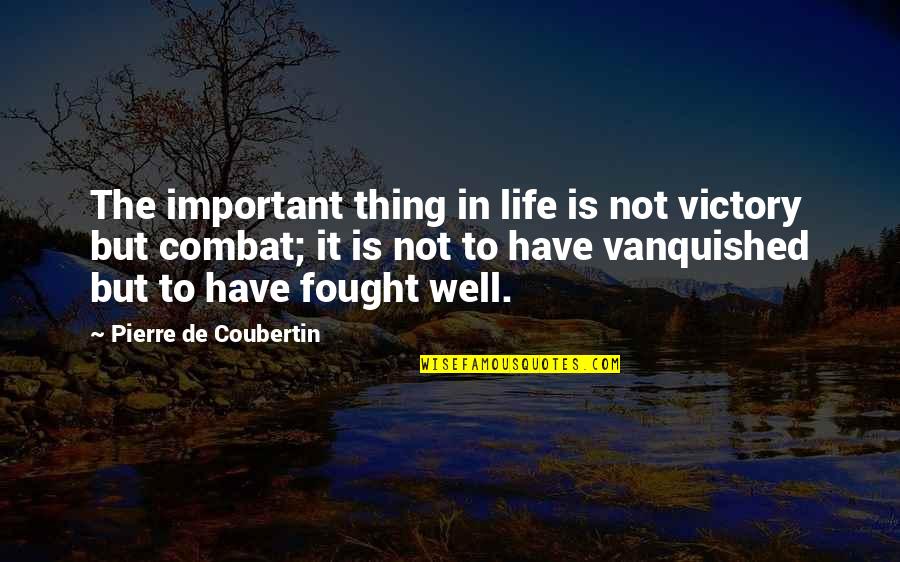 The important thing in life is not victory but combat; it is not to have vanquished but to have fought well. —
Pierre De Coubertin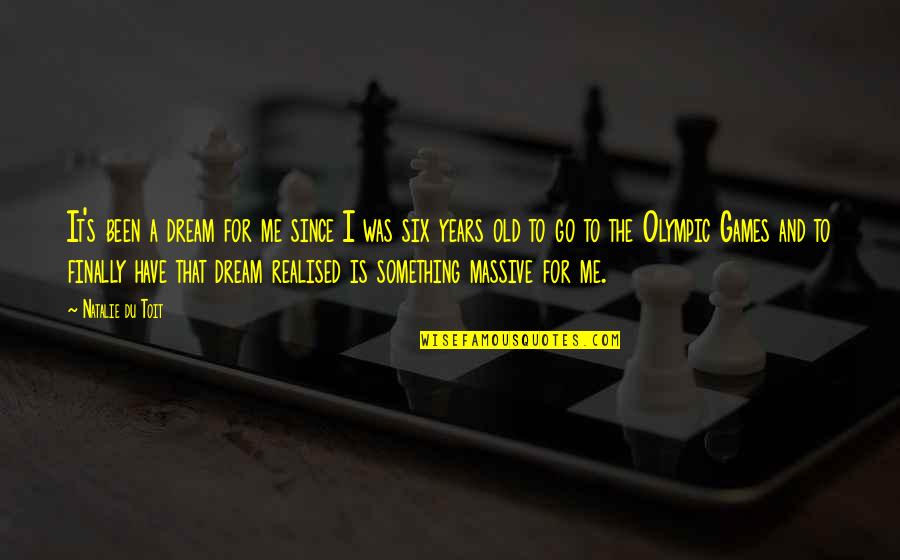 It's been a dream for me since I was six years old to go to the Olympic Games and to finally have that dream realised is something massive for me. —
Natalie Du Toit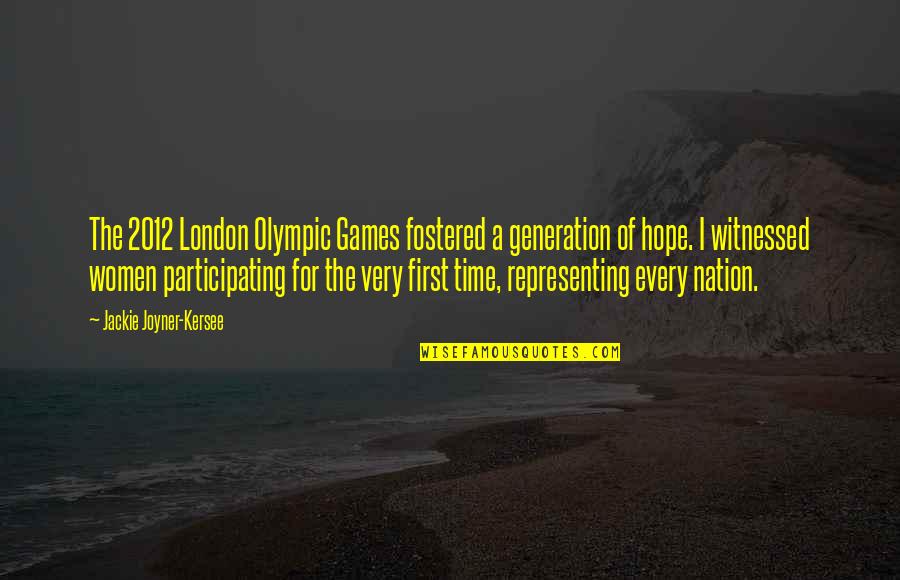 The 2012 London Olympic Games fostered a generation of hope. I witnessed women participating for the very first time, representing every nation. —
Jackie Joyner-Kersee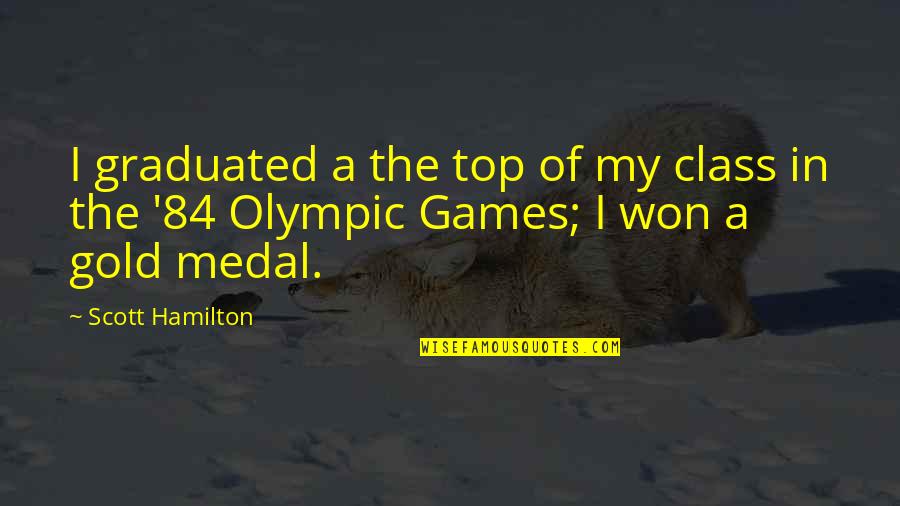 I graduated a the top of my class in the '84 Olympic Games; I won a gold medal. —
Scott Hamilton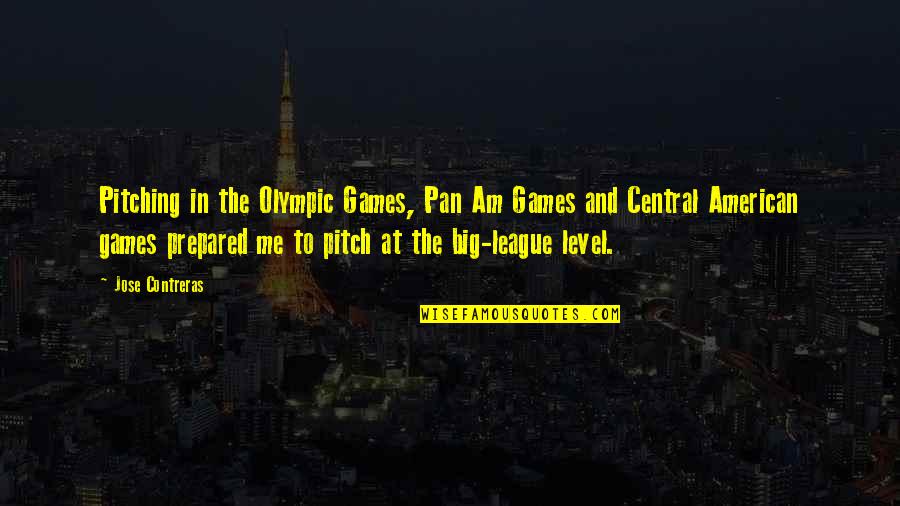 Pitching in the Olympic Games, Pan Am Games and Central American games prepared me to pitch at the big-league level. —
Jose Contreras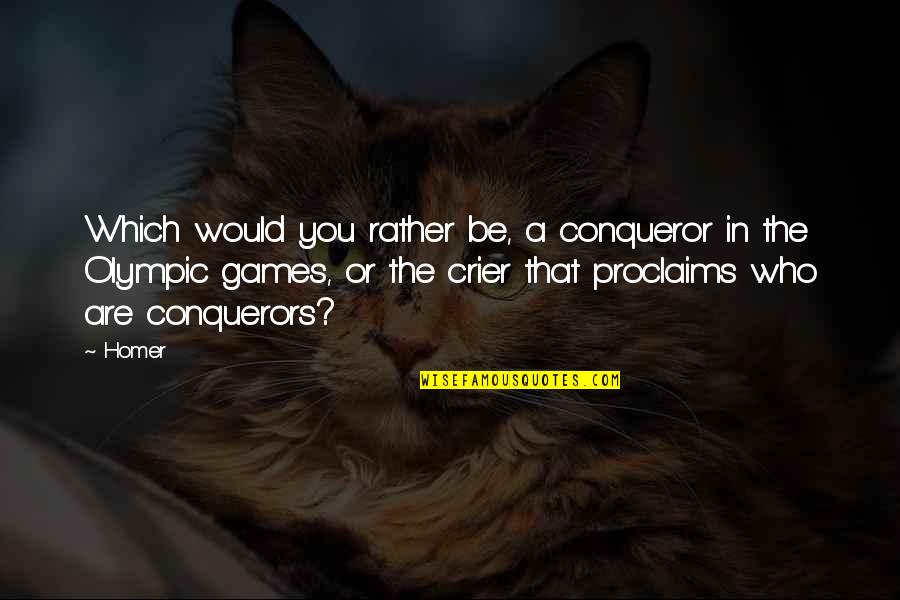 Which would you rather be, a conqueror in the Olympic games, or the crier that proclaims who are conquerors? —
Homer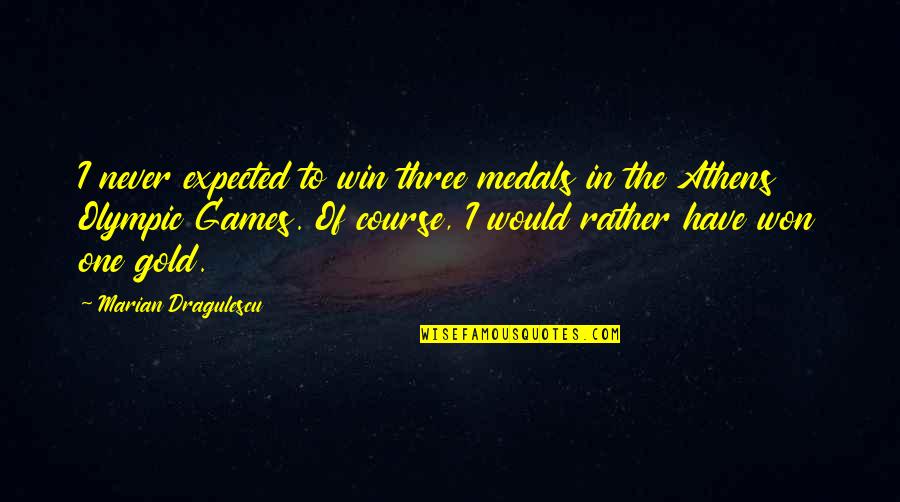 I never expected to win three medals in the Athens Olympic Games. Of course, I would rather have won one gold. —
Marian Dragulescu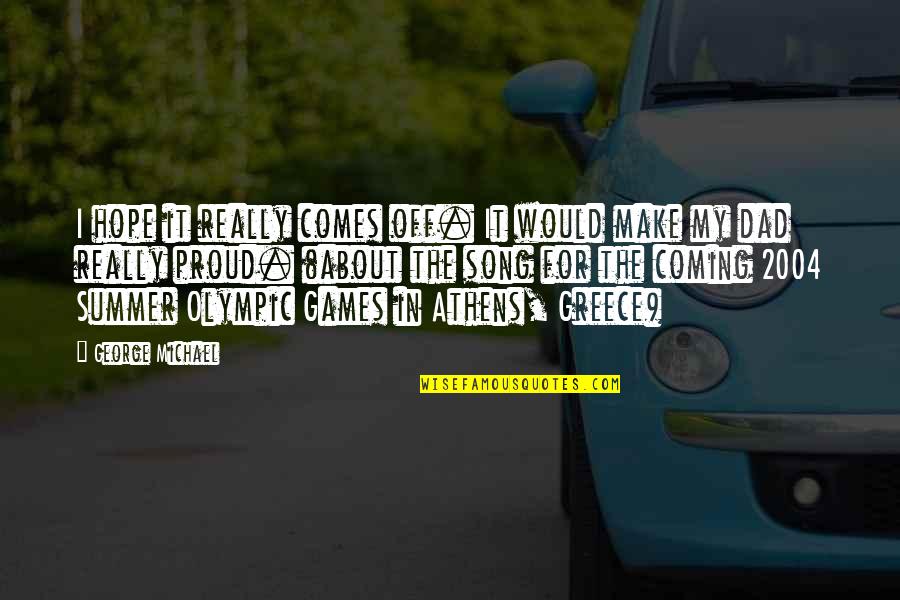 I hope it really comes off. It would make my dad really proud. (about the song for the coming 2004 Summer Olympic Games in Athens, Greece) —
George Michael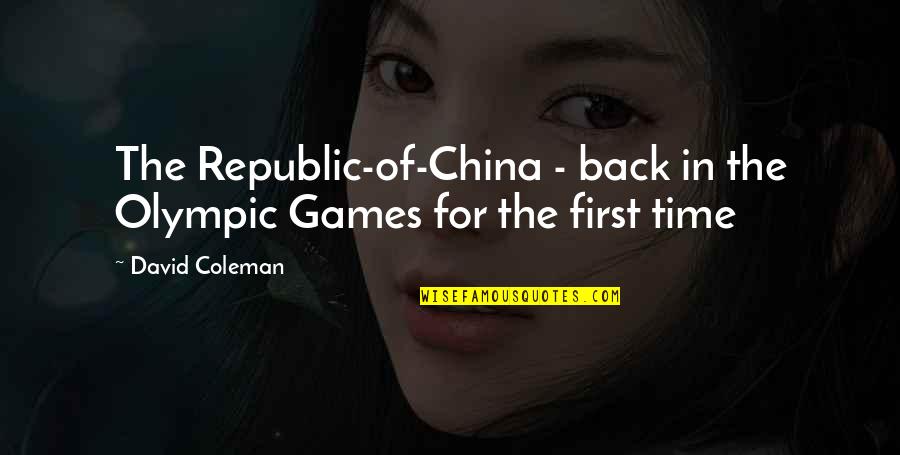 The Republic-of-China - back in the Olympic Games for the first time —
David Coleman