The Movie Home Quotes
Collection of top 32 famous quotes about The Movie Home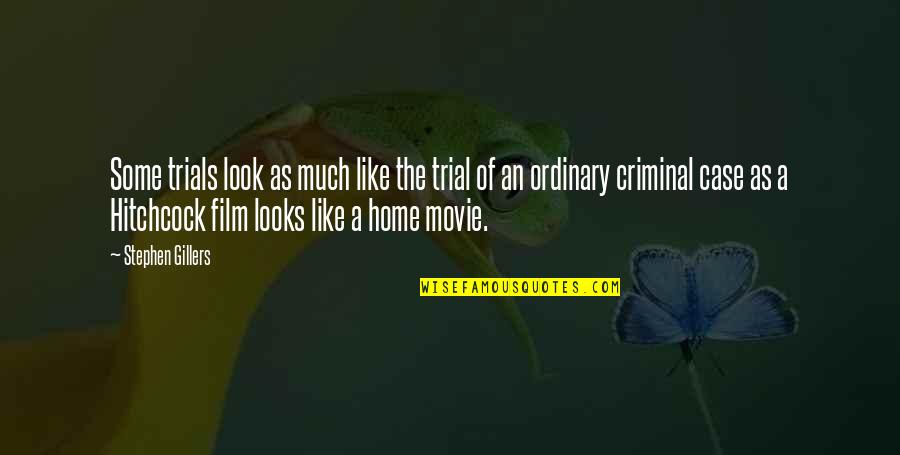 Some trials look as much like the trial of an ordinary criminal case as a Hitchcock film looks like a home movie.
—
Stephen Gillers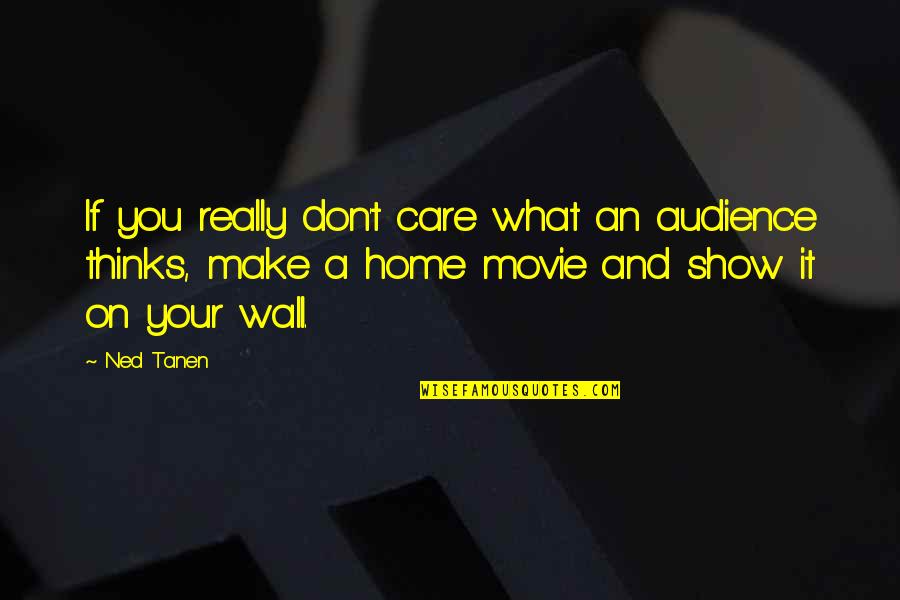 If you really don't care what an audience thinks, make a home movie and show it on your wall.
—
Ned Tanen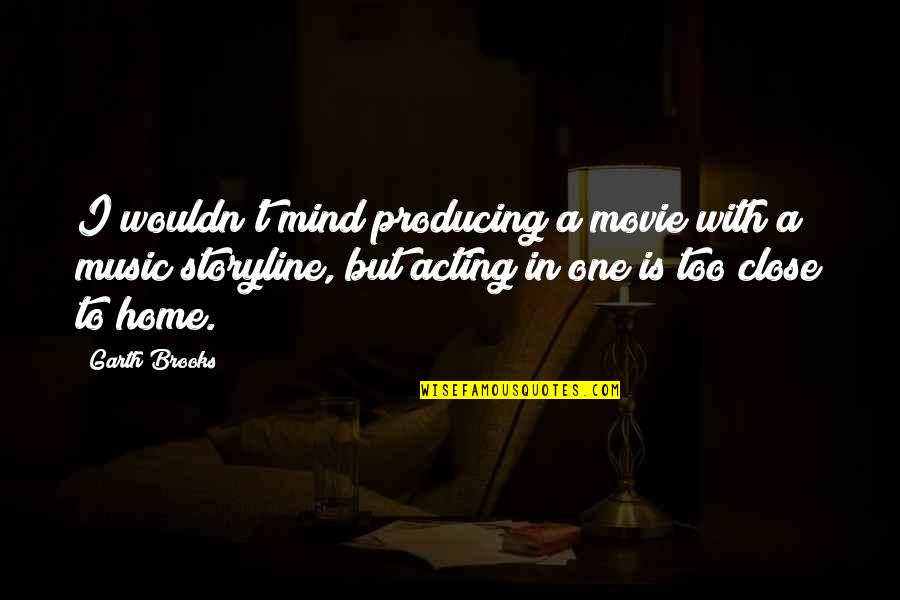 I wouldn't mind producing a movie with a music storyline, but acting in one is too close to home.
—
Garth Brooks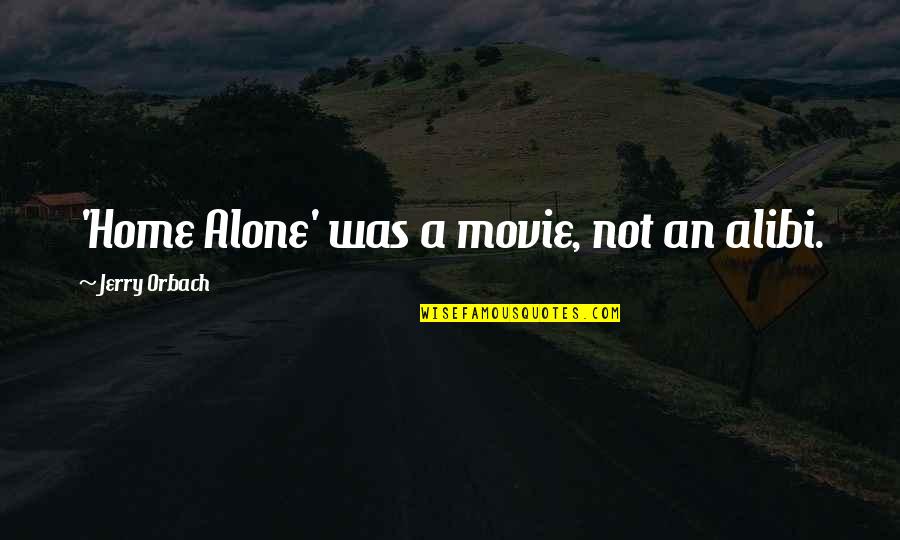 'Home Alone' was a movie, not an alibi.
—
Jerry Orbach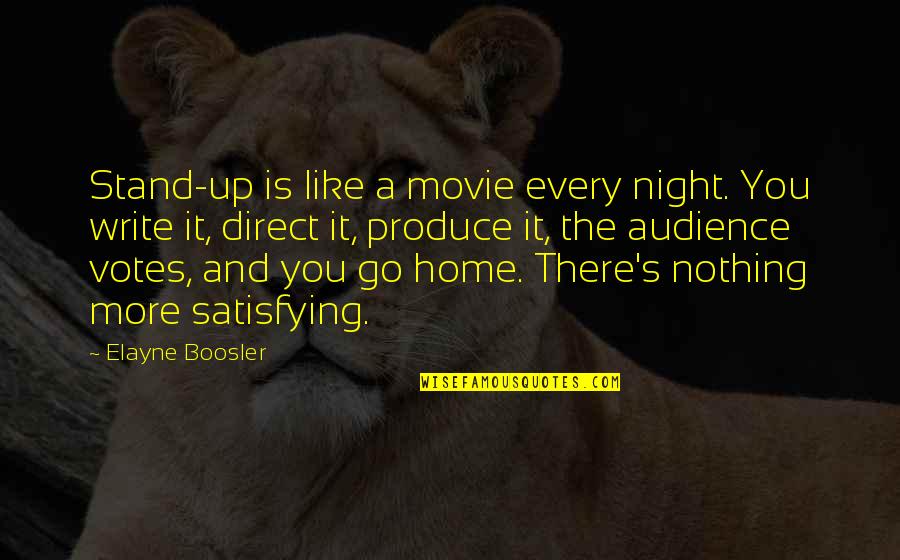 Stand-up is like a movie every night. You write it, direct it, produce it, the audience votes, and you go home. There's nothing more satisfying.
—
Elayne Boosler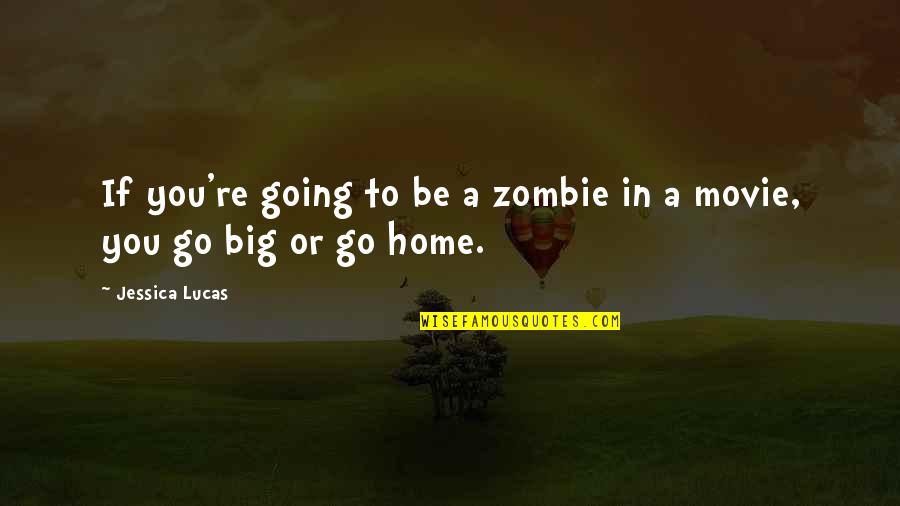 If you're going to be a zombie in a movie, you go big or go home.
—
Jessica Lucas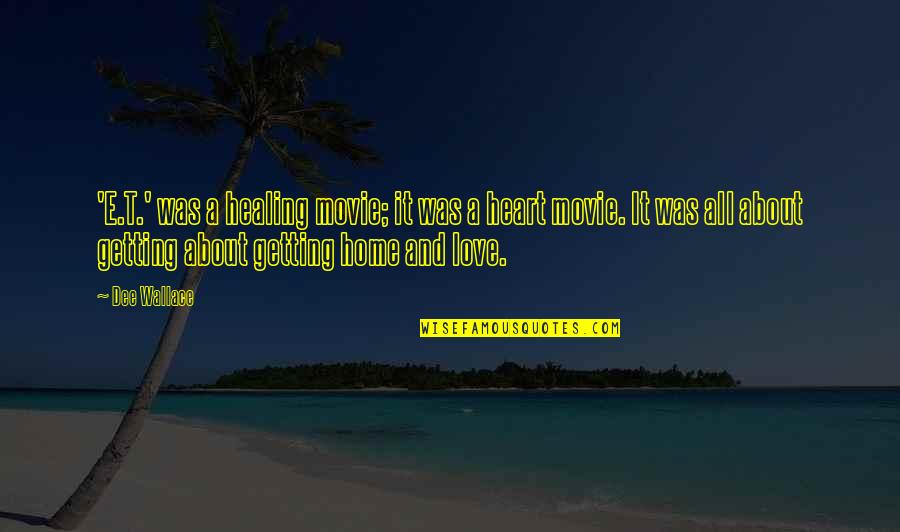 'E.T.' was a healing movie; it was a heart movie. It was all about getting about getting home and love. —
Dee Wallace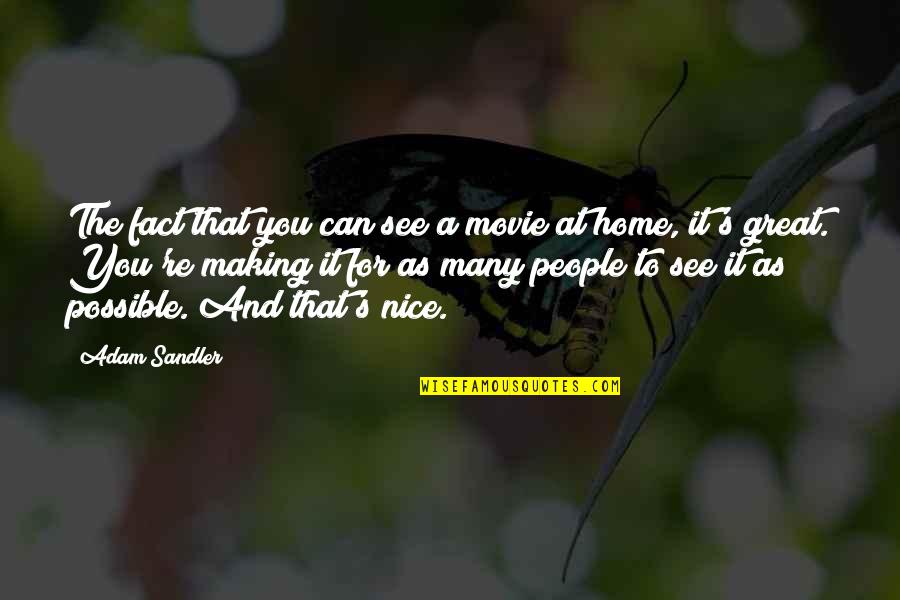 The fact that you can see a movie at home, it's great. You're making it for as many people to see it as possible. And that's nice. —
Adam Sandler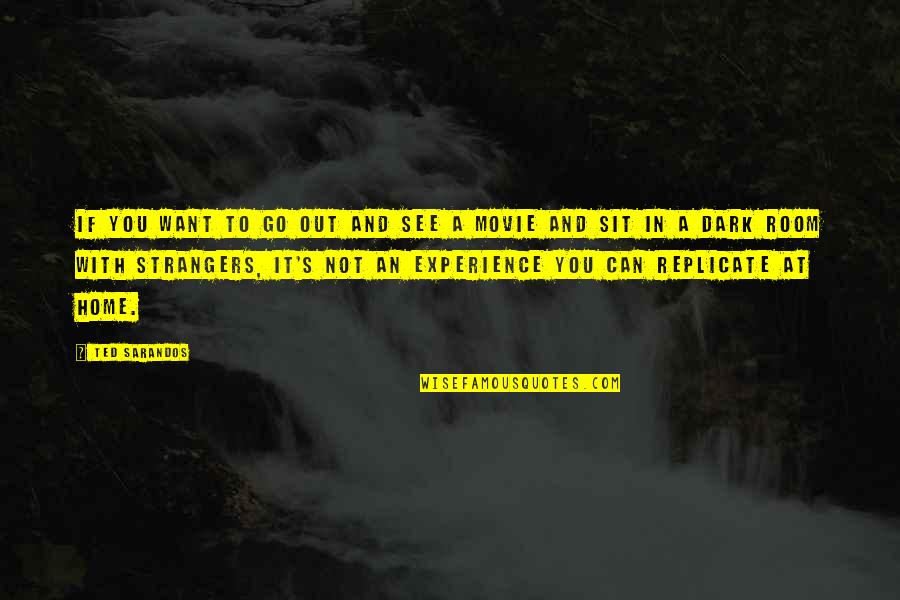 If you want to go out and see a movie and sit in a dark room with strangers, it's not an experience you can replicate at home. —
Ted Sarandos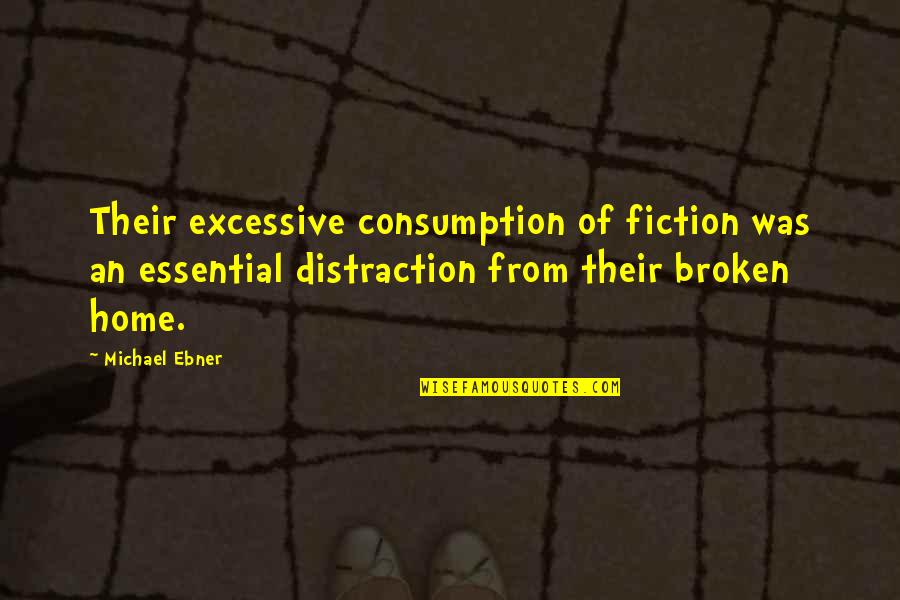 Their excessive consumption of fiction was an essential distraction from their broken home. —
Michael Ebner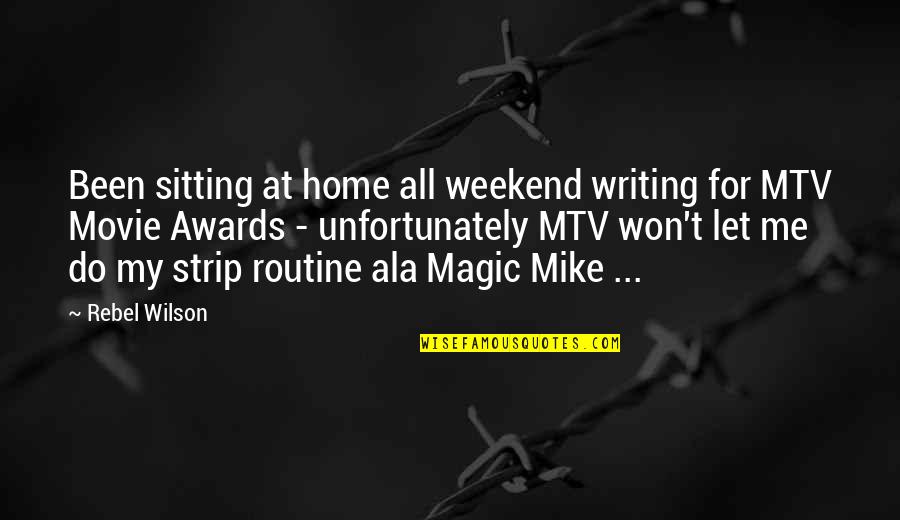 Been sitting at home all weekend writing for MTV Movie Awards - unfortunately MTV won't let me do my strip routine ala Magic Mike ... —
Rebel Wilson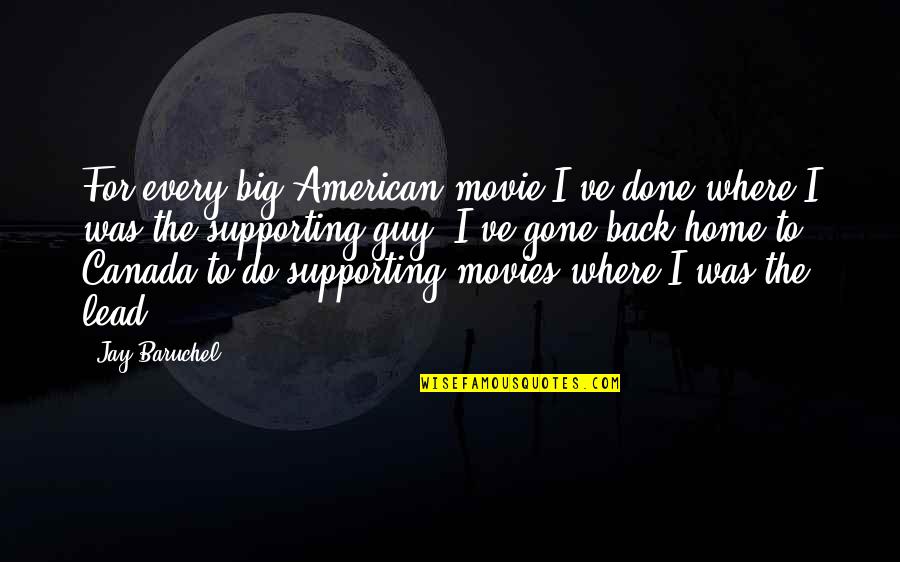 For every big American movie I've done where I was the supporting guy, I've gone back home to Canada to do supporting movies where I was the lead. —
Jay Baruchel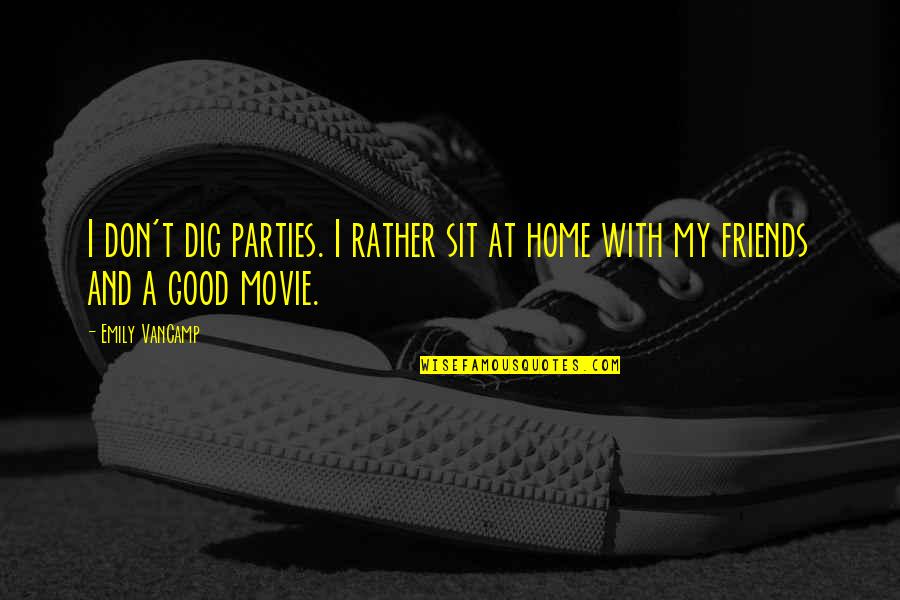 I don't dig parties. I rather sit at home with my friends and a good movie. —
Emily VanCamp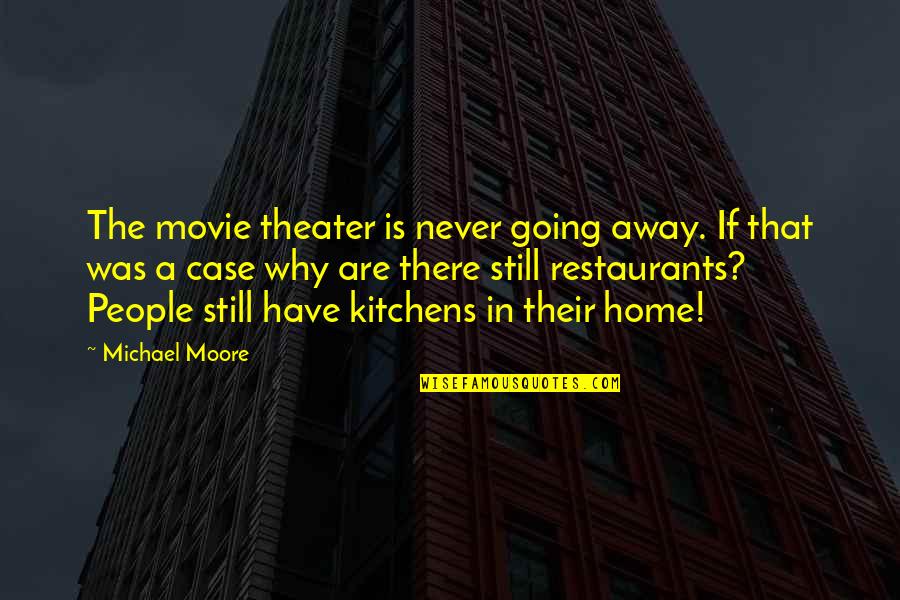 The movie theater is never going away. If that was a case why are there still restaurants? People still have kitchens in their home! —
Michael Moore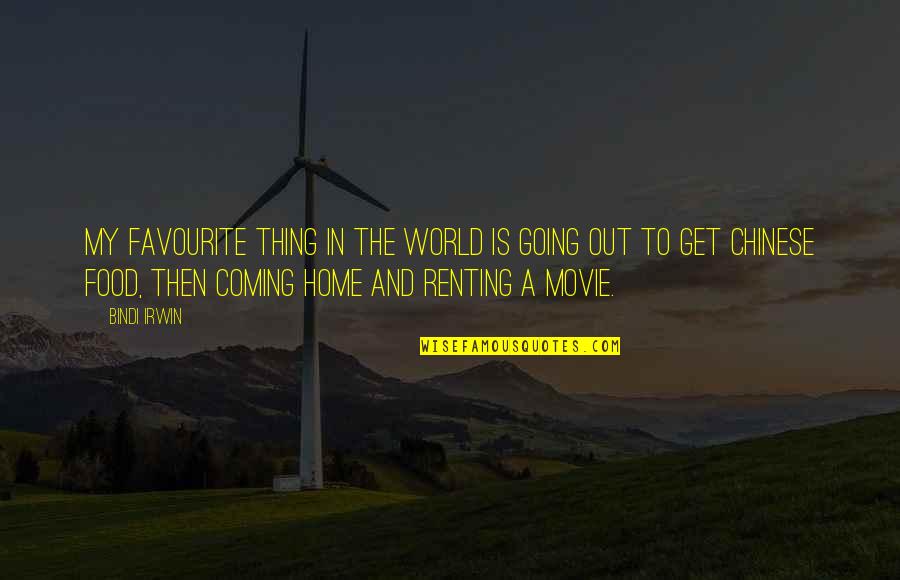 My favourite thing in the world is going out to get Chinese food, then coming home and renting a movie. —
Bindi Irwin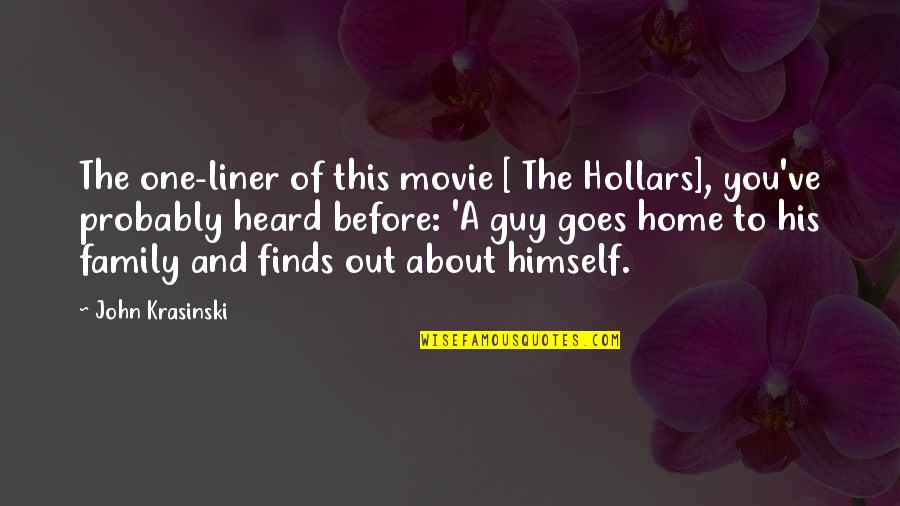 The one-liner of this movie [ The Hollars], you've probably heard before: 'A guy goes home to his family and finds out about himself. —
John Krasinski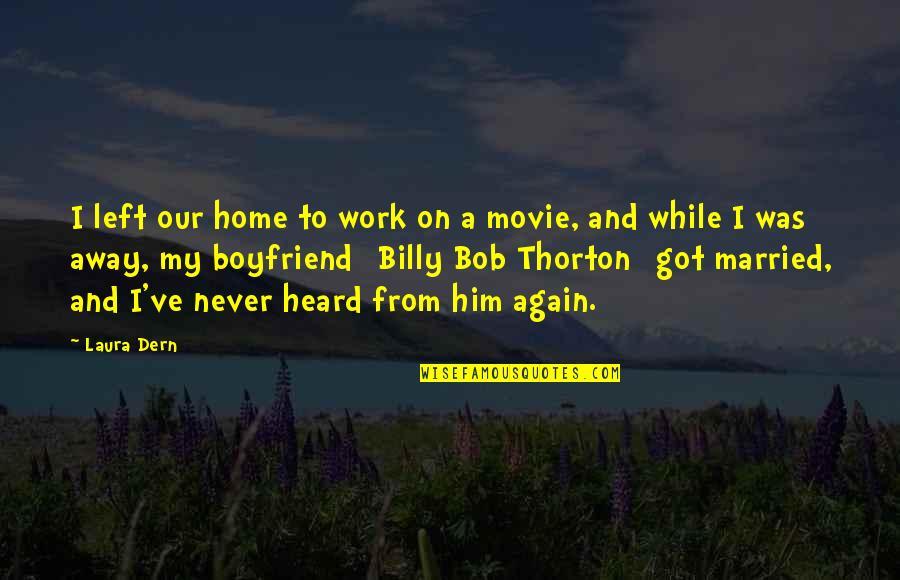 I left our home to work on a movie, and while I was away, my boyfriend [Billy Bob Thorton] got married, and I've never heard from him again. —
Laura Dern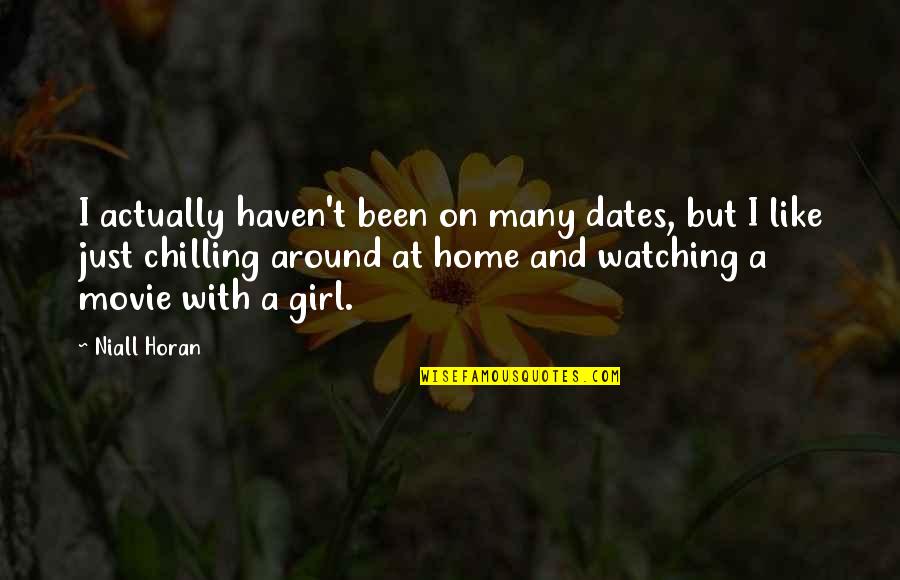 I actually haven't been on many dates, but I like just chilling around at home and watching a movie with a girl. —
Niall Horan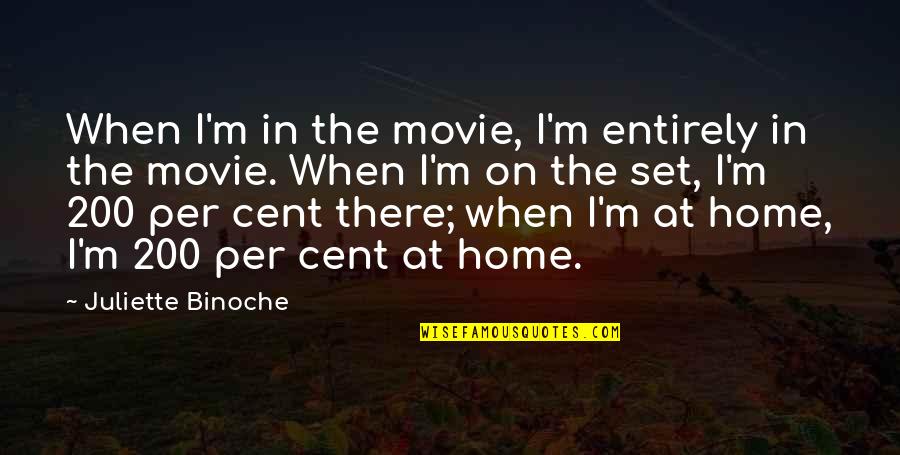 When I'm in the movie, I'm entirely in the movie. When I'm on the set, I'm 200 per cent there; when I'm at home, I'm 200 per cent at home. —
Juliette Binoche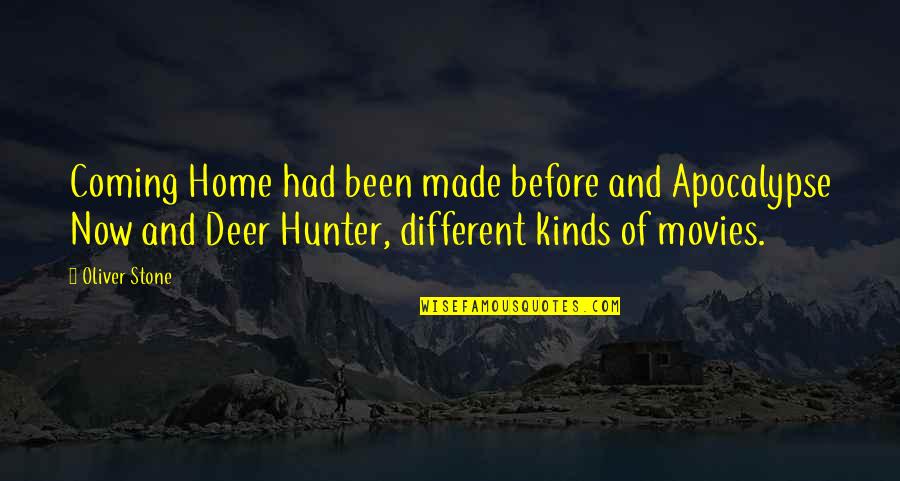 Coming Home had been made before and Apocalypse Now and Deer Hunter, different kinds of movies. —
Oliver Stone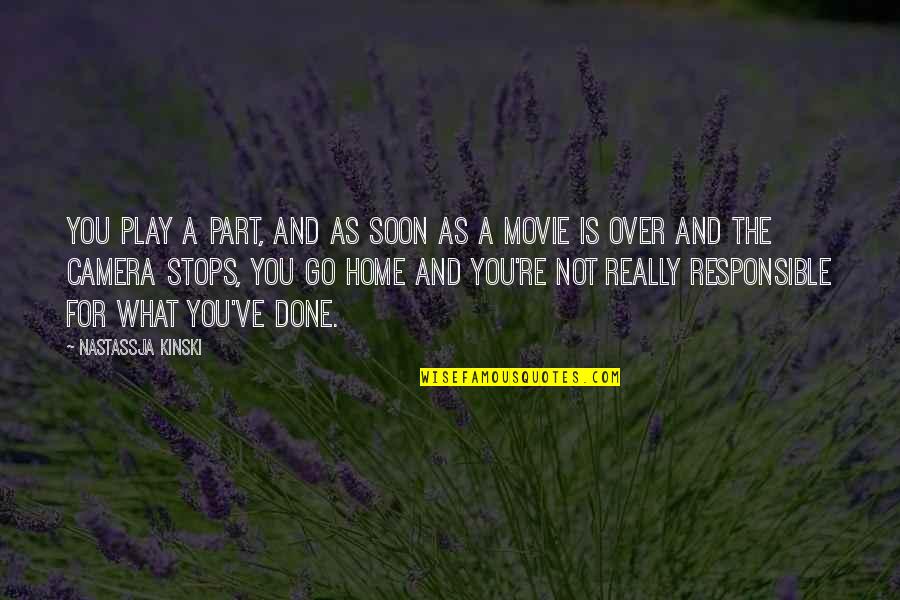 You play a part, and as soon as a movie is over and the camera stops, you go home and you're not really responsible for what you've done. —
Nastassja Kinski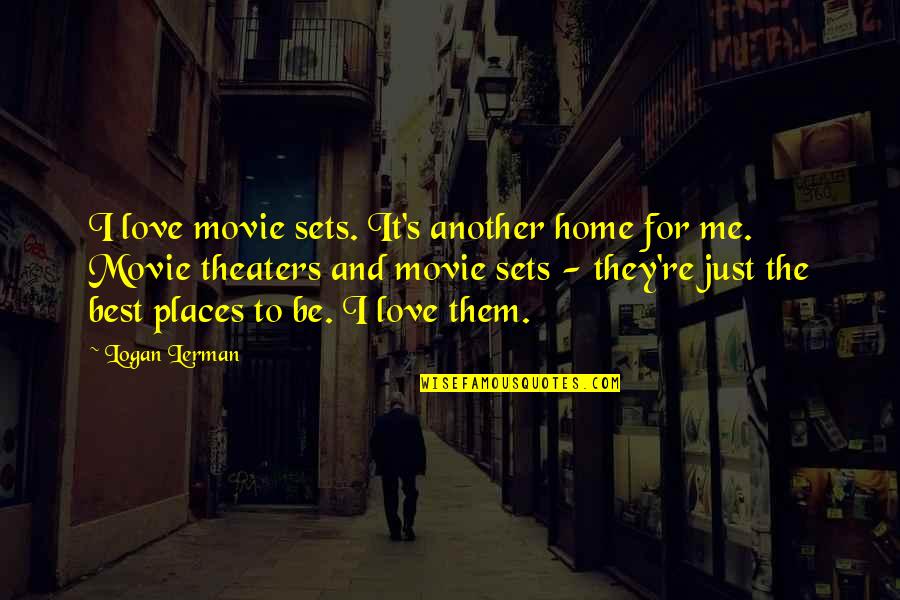 I love movie sets. It's another home for me. Movie theaters and movie sets - they're just the best places to be. I love them. —
Logan Lerman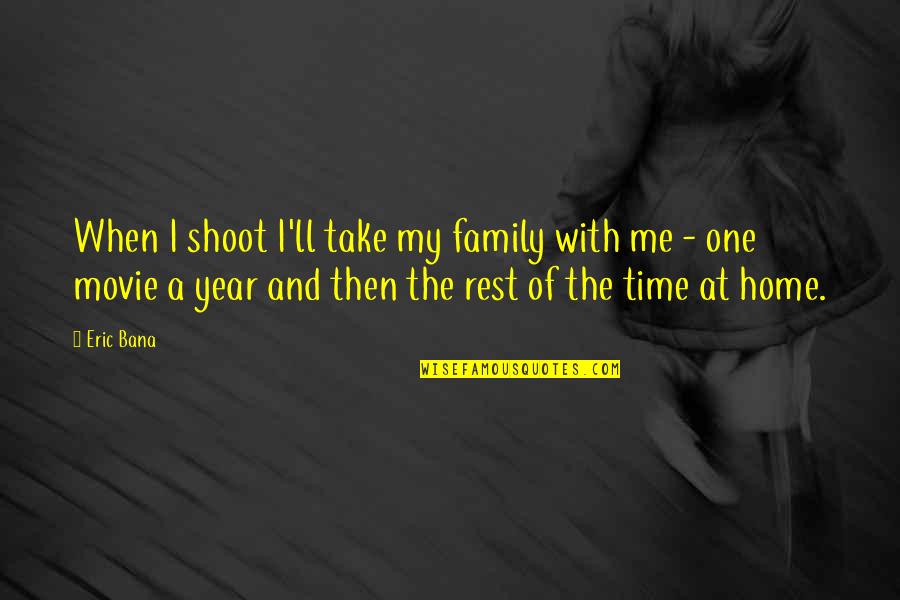 When I shoot I'll take my family with me - one movie a year and then the rest of the time at home. —
Eric Bana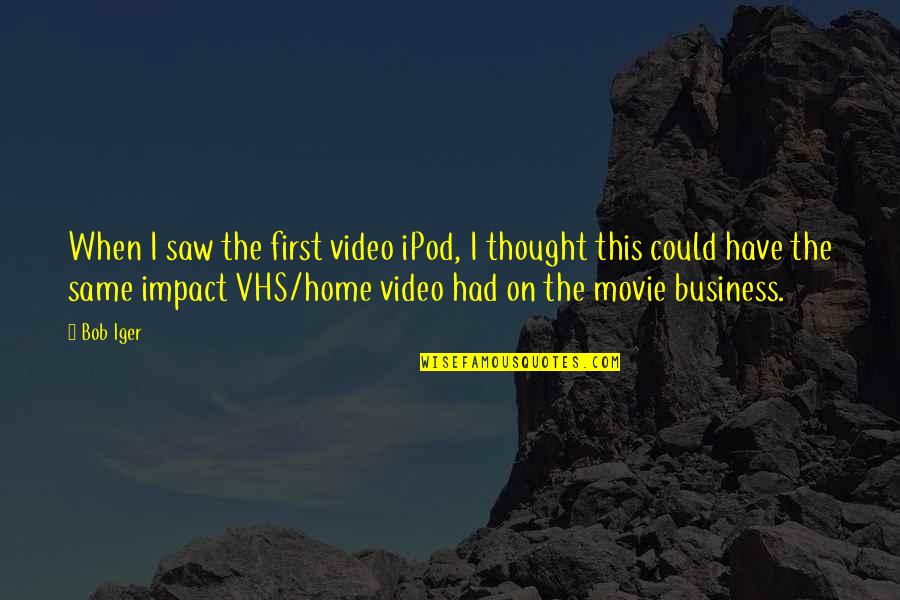 When I saw the first video iPod, I thought this could have the same impact VHS/home video had on the movie business. —
Bob Iger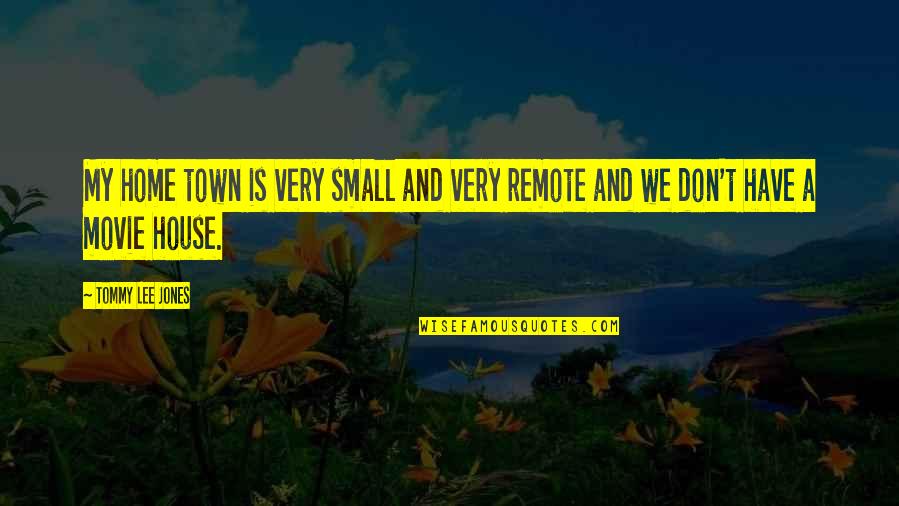 My home town is very small and very remote and we don't have a movie house. —
Tommy Lee Jones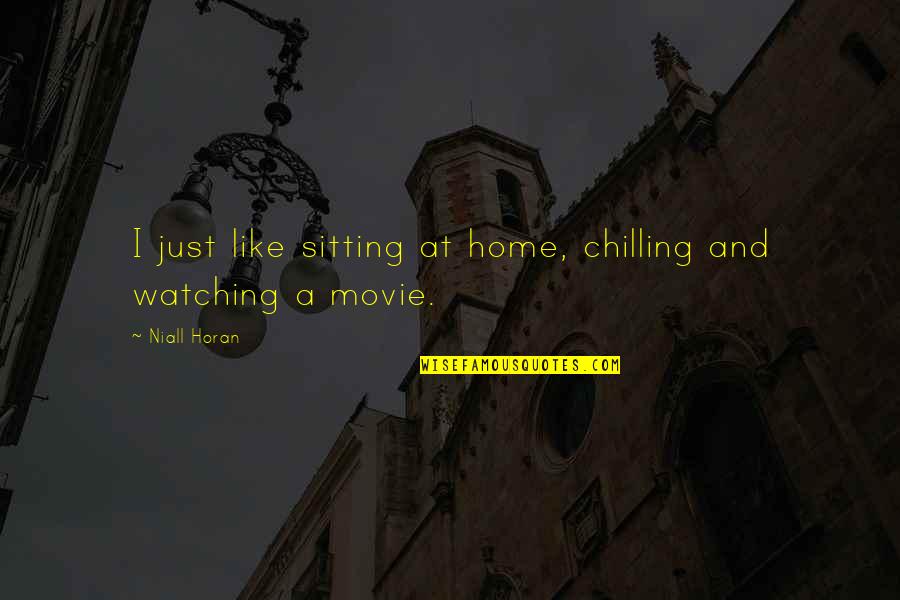 I just like sitting at home, chilling and watching a movie. —
Niall Horan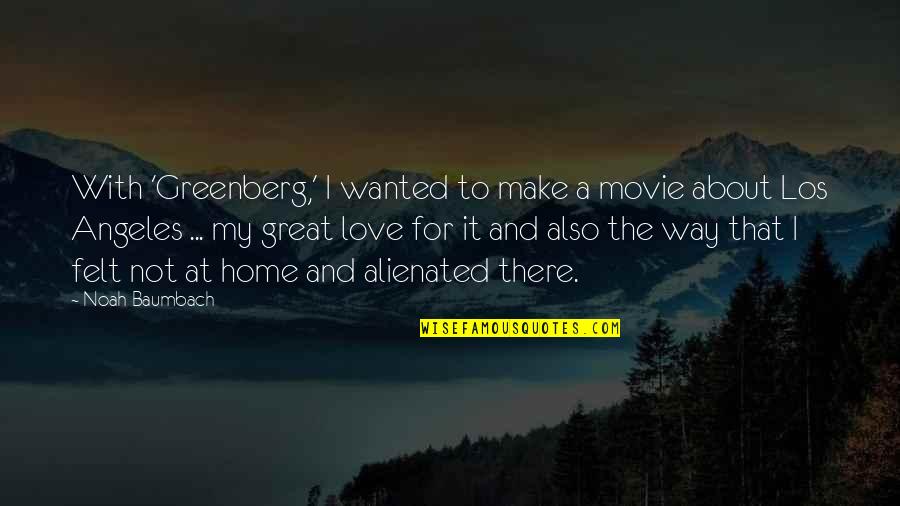 With 'Greenberg,' I wanted to make a movie about Los Angeles ... my great love for it and also the way that I felt not at home and alienated there. —
Noah Baumbach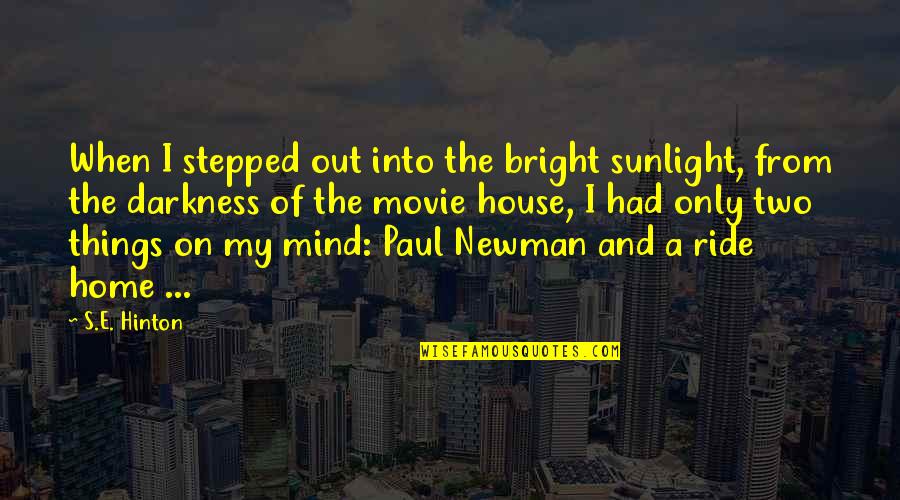 When I stepped out into the bright sunlight, from the darkness of the movie house, I had only two things on my mind: Paul Newman and a ride home ... —
S.E. Hinton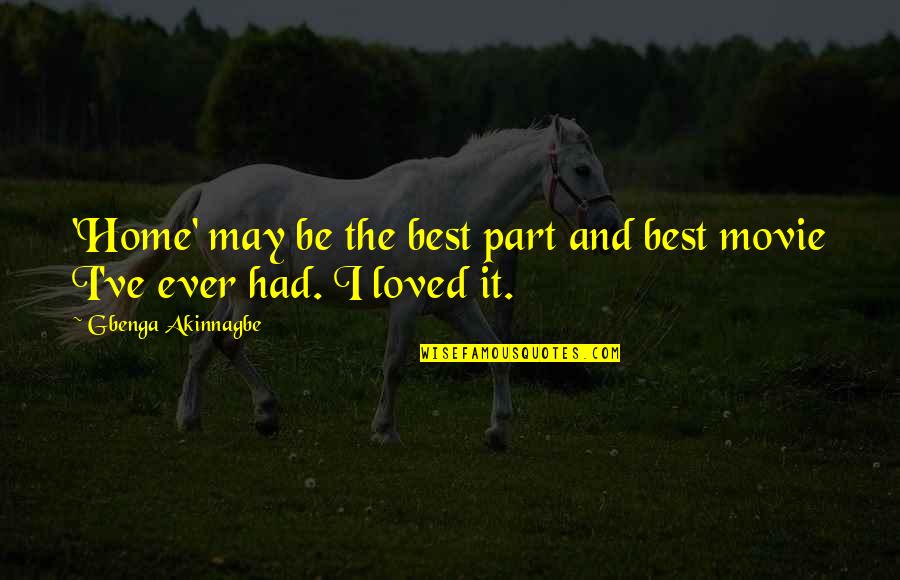 'Home' may be the best part and best movie I've ever had. I loved it. —
Gbenga Akinnagbe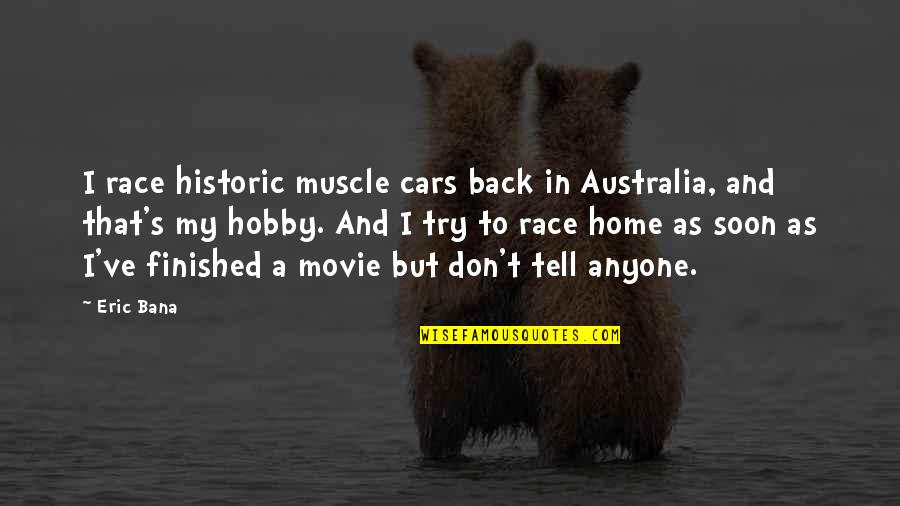 I race historic muscle cars back in Australia, and that's my hobby. And I try to race home as soon as I've finished a movie but don't tell anyone. —
Eric Bana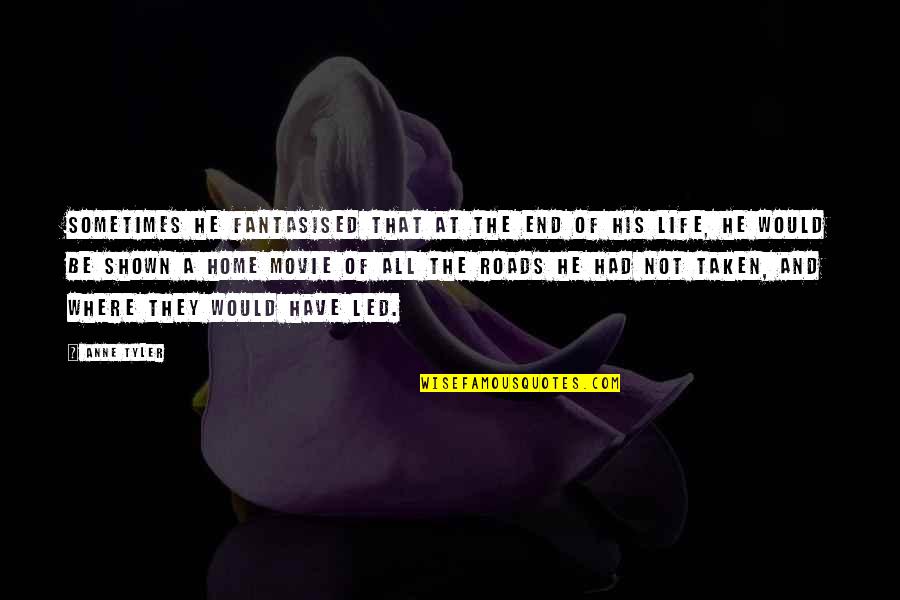 Sometimes he fantasised that at the end of his life, he would be shown a home movie of all the roads he had not taken, and where they would have led. —
Anne Tyler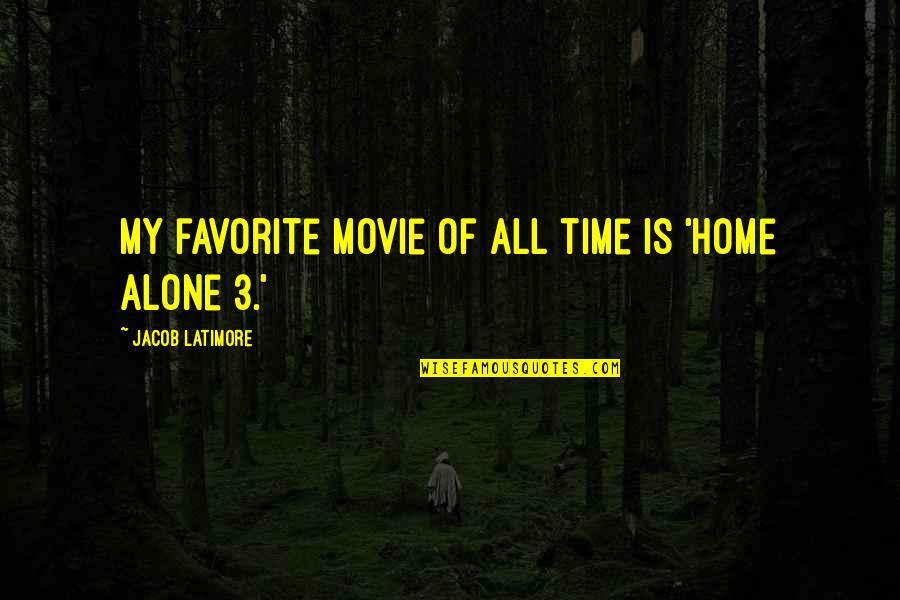 My favorite movie of all time is 'Home Alone 3.' —
Jacob Latimore