The Last Day Of My Life Quotes
Collection of top 40 famous quotes about The Last Day Of My Life
She knows she will remember these last moments with her Mother every single day for the rest of her own life.
—
Kris Radish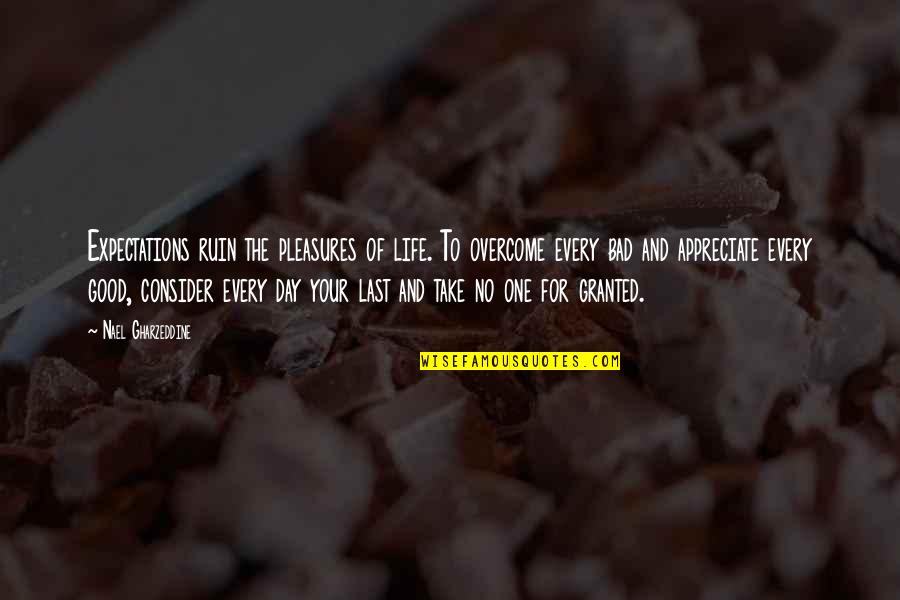 Expectations ruin the pleasures of life. To overcome every bad and appreciate every good, consider every day your last and take no one for granted.
—
Nael Gharzeddine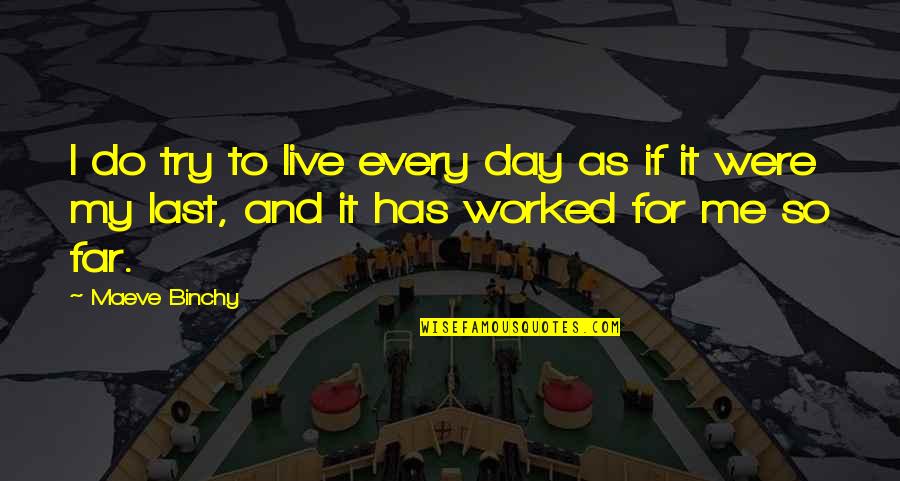 I do try to live every day as if it were my last, and it has worked for me so far.
—
Maeve Binchy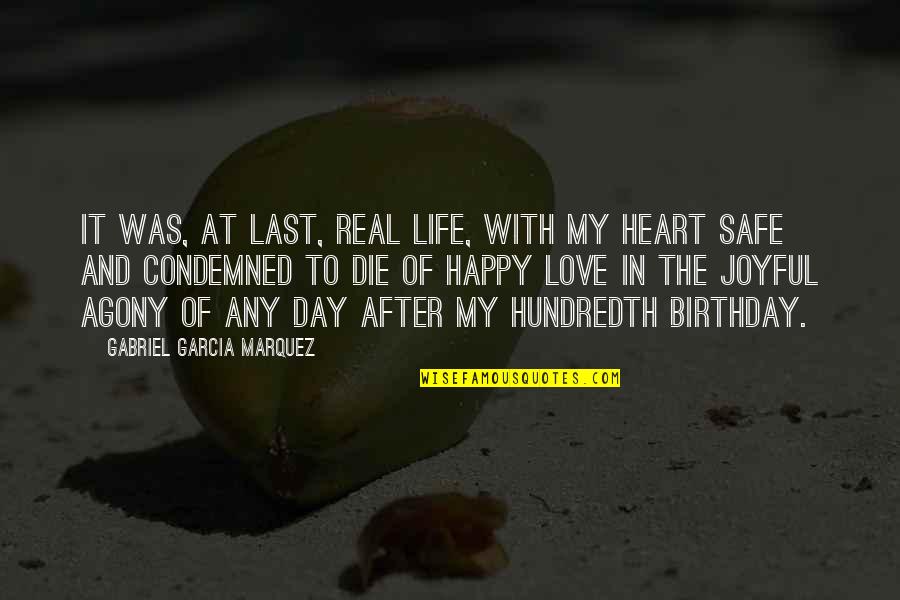 It was, at last, real life, with my heart safe and condemned to die of happy love in the joyful agony of any day after my hundredth birthday. —
Gabriel Garcia Marquez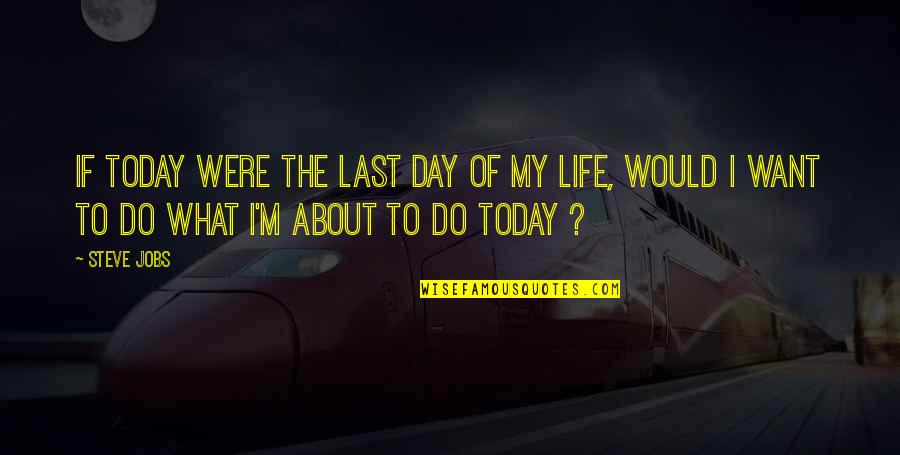 If today were
the last day of my life
, would I want to do what I'm about to do today ? —
Steve Jobs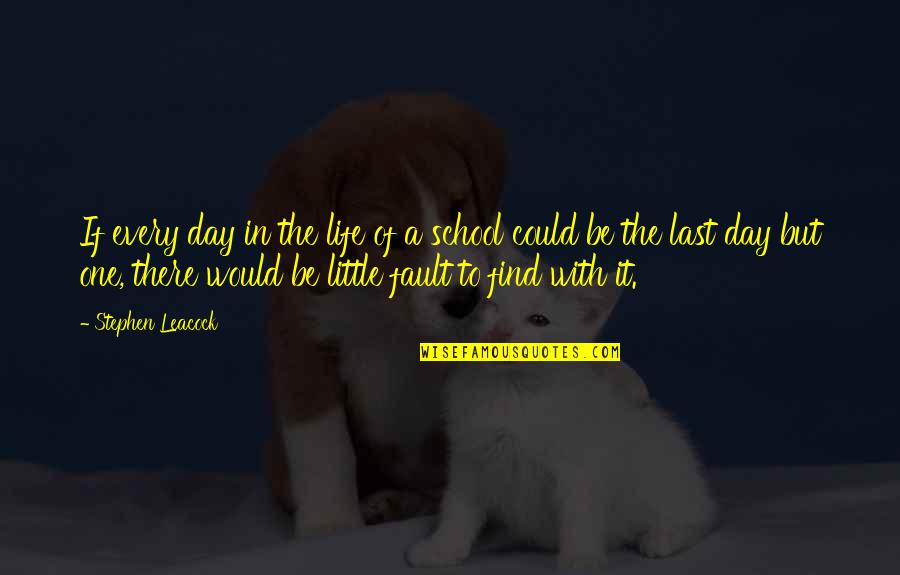 If every day in the life of a school could be the last day but one, there would be little fault to find with it. —
Stephen Leacock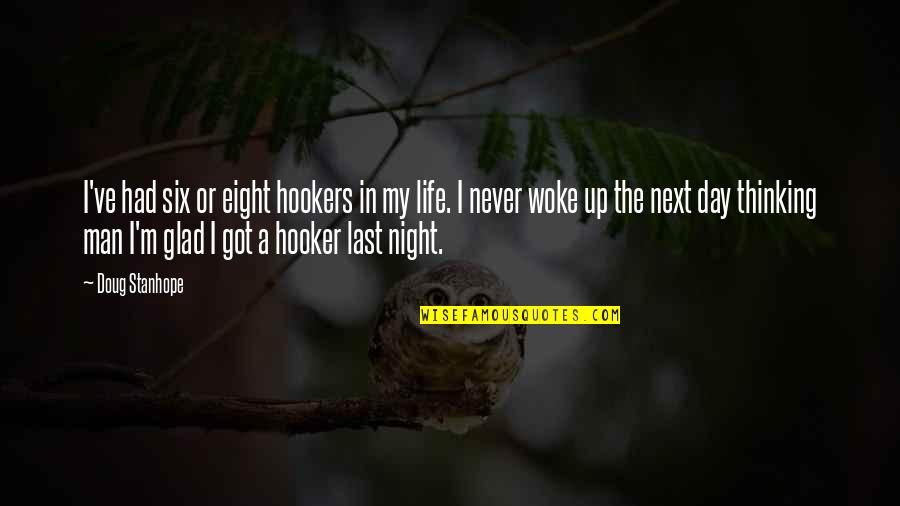 I've had six or eight hookers in my life. I never woke up the next day thinking man I'm glad I got a hooker last night. —
Doug Stanhope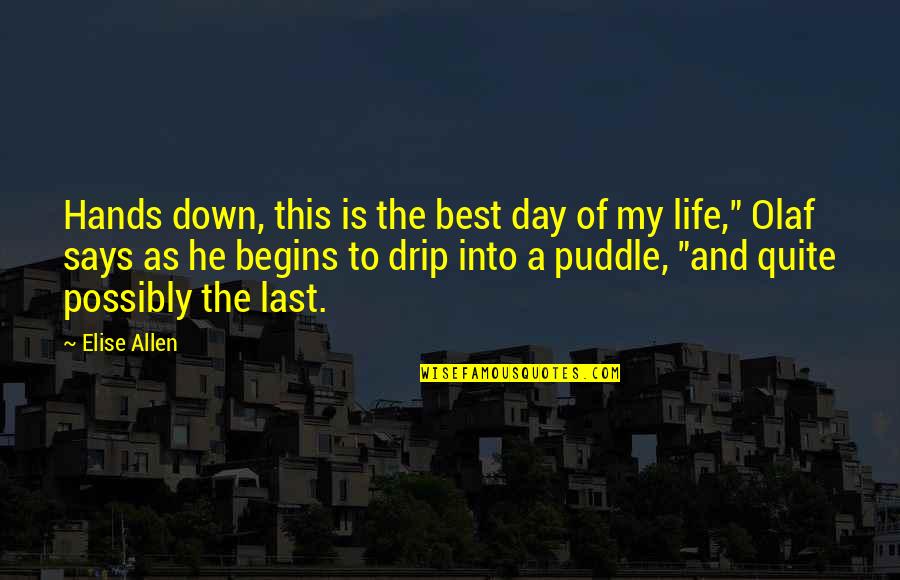 Hands down, this is the best day of my life," Olaf says as he begins to drip into a puddle, "and quite possibly the last. —
Elise Allen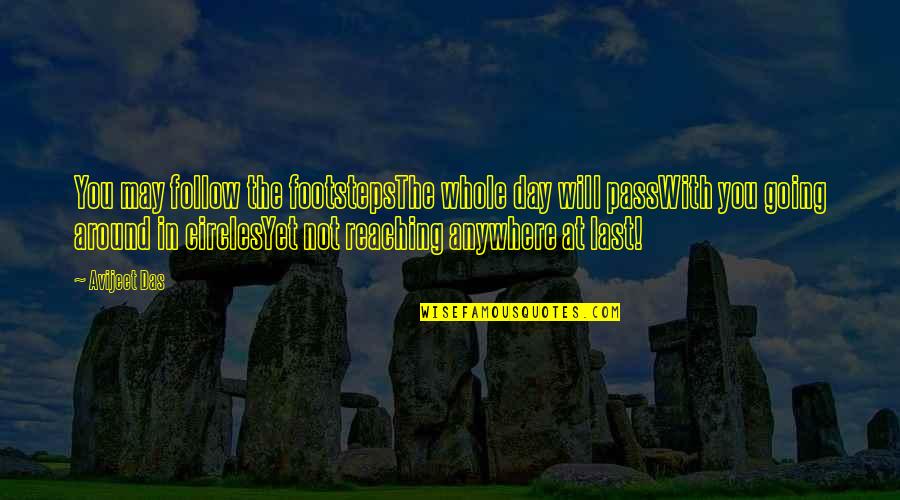 You may follow the footsteps
The whole day will pass
With you going around in circles
Yet not reaching anywhere at last! —
Avijeet Das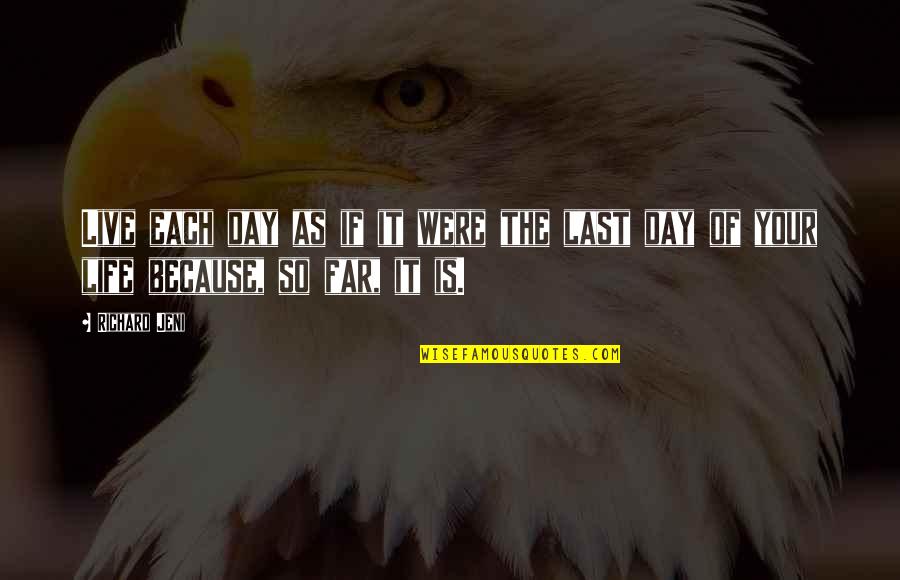 Live each day as if it were the last day of your life because, so far, it is. —
Richard Jeni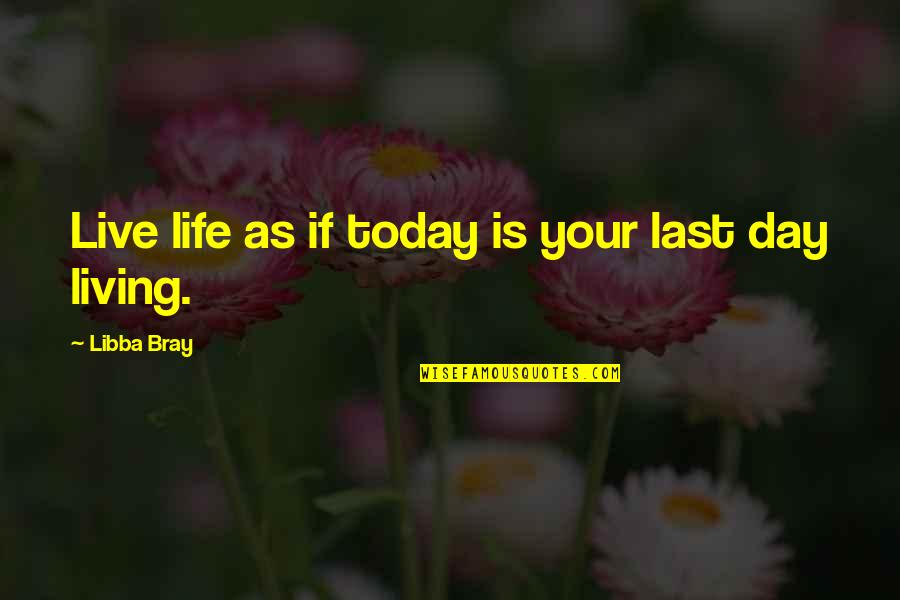 Live life as if today is your last day living. —
Libba Bray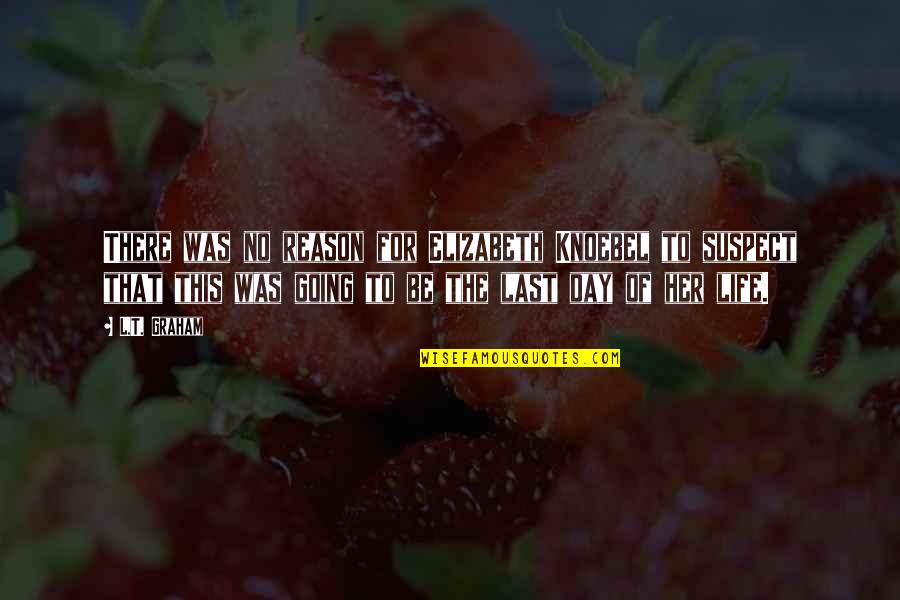 There was no reason for Elizabeth Knoebel to suspect that this was going to be the last day of her life. —
L.T. Graham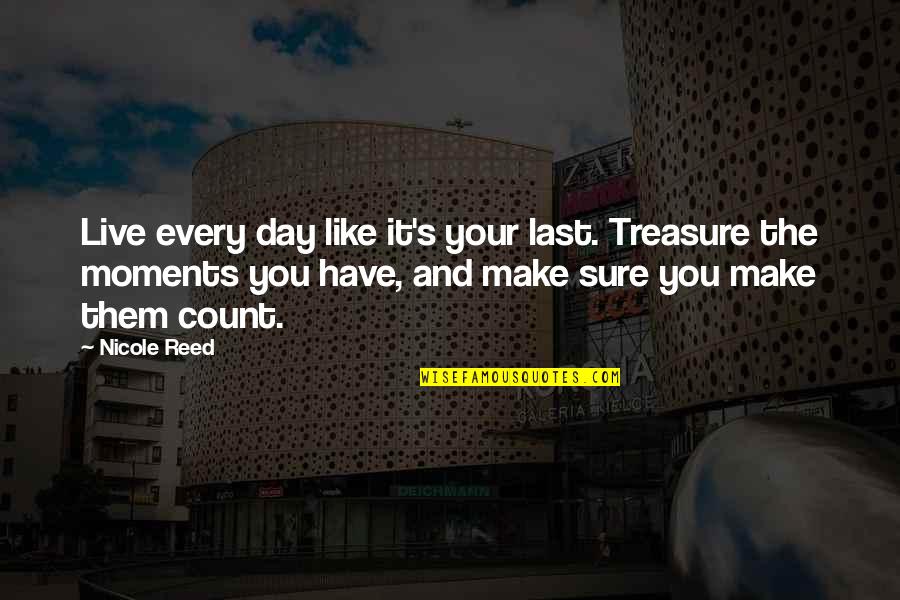 Live every day like it's your last. Treasure the moments you have, and make sure you make them count. —
Nicole Reed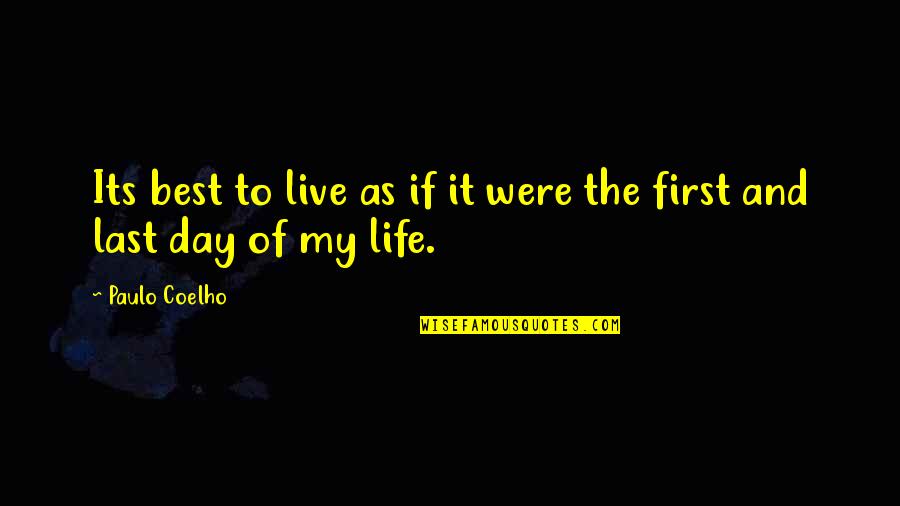 Its best to live as if it were the first and last day of my life. —
Paulo Coelho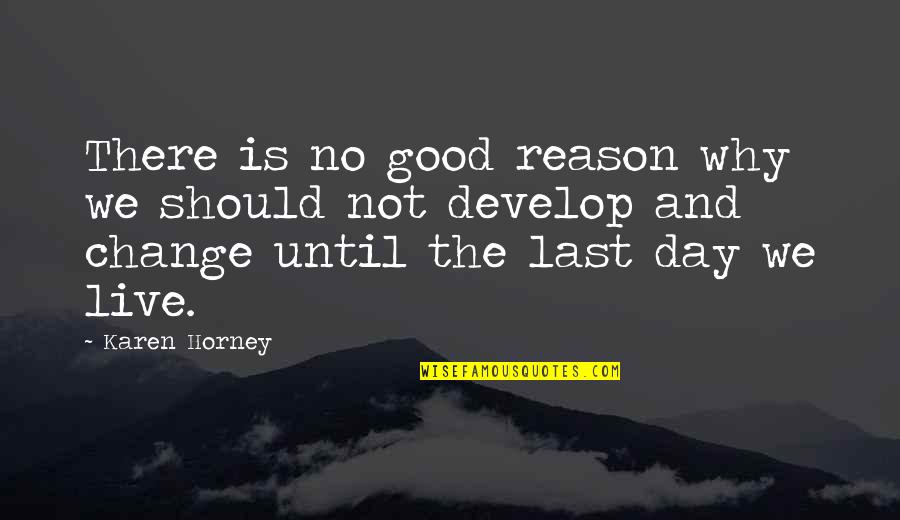 There is no good reason why we should not develop and change until the last day we live. —
Karen Horney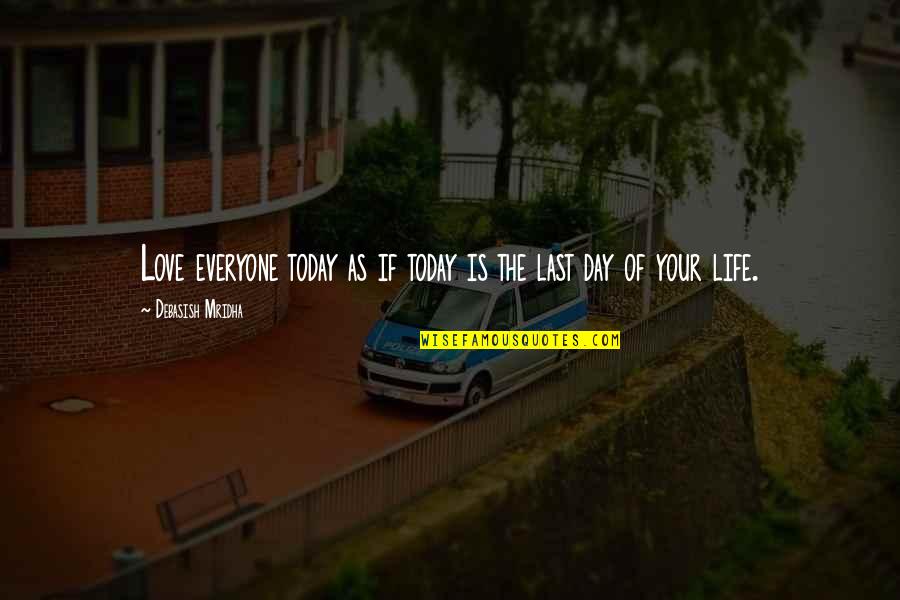 Love everyone today as if today is the last day of your life. —
Debasish Mridha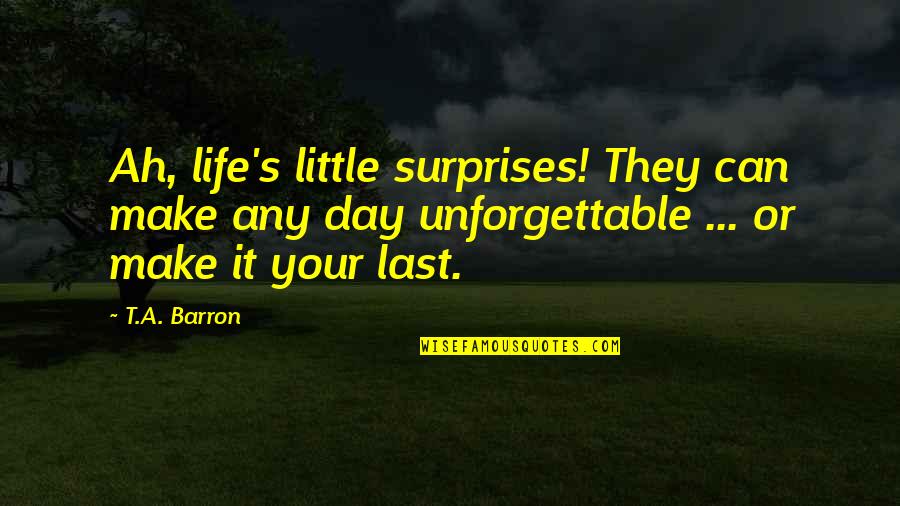 Ah, life's little surprises! They can make any day unforgettable ... or make it your last. —
T.A. Barron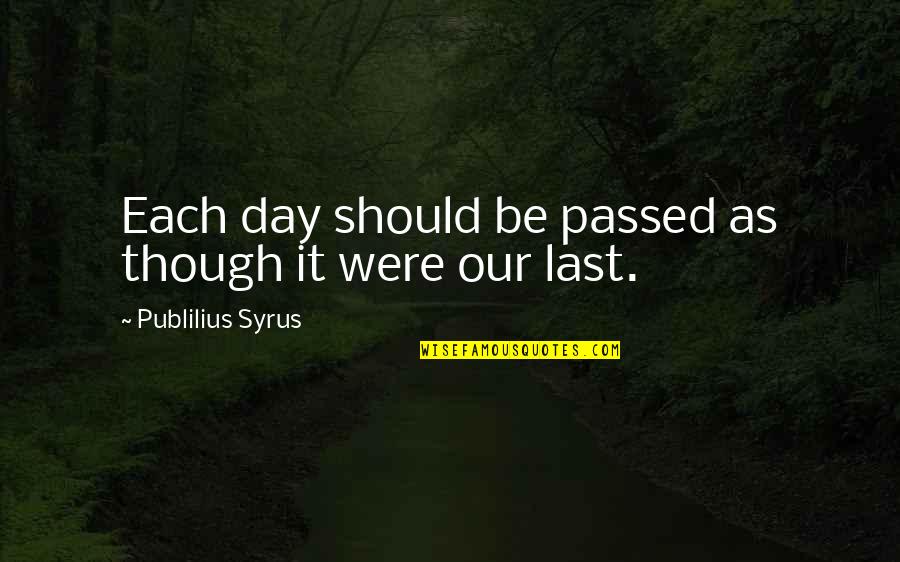 Each day should be passed as though it were our last. —
Publilius Syrus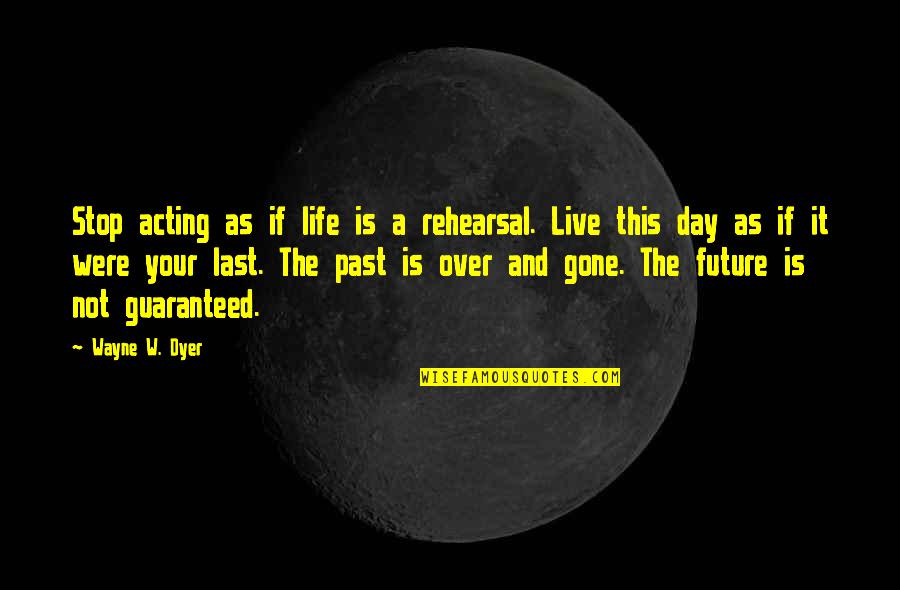 Stop acting as if life is a rehearsal. Live this day as if it were your last. The past is over and gone. The future is not guaranteed. —
Wayne W. Dyer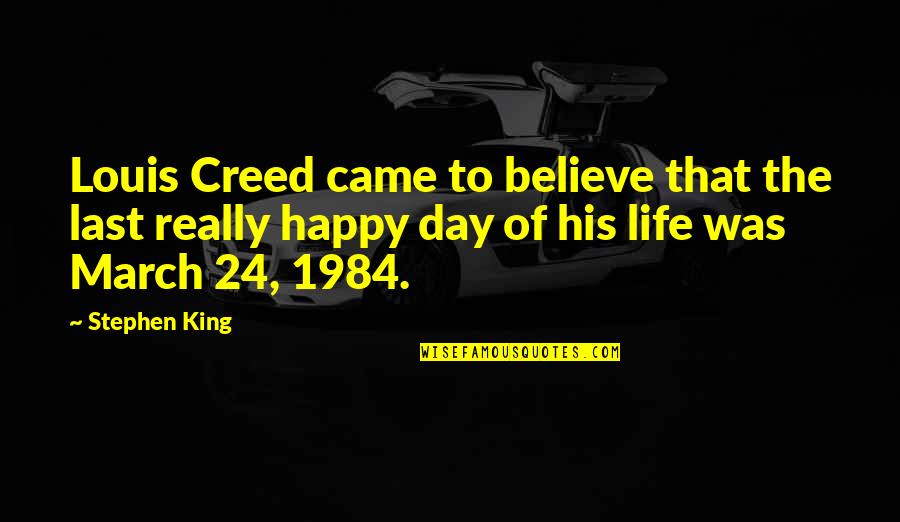 Louis Creed came to believe that the last really happy day of his life was March 24, 1984. —
Stephen King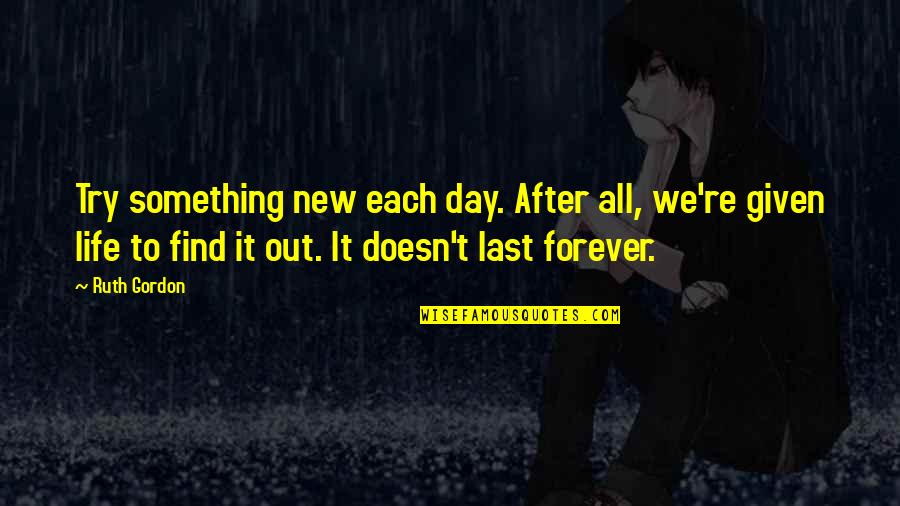 Try something new each day. After all, we're given life to find it out. It doesn't last forever. —
Ruth Gordon
Make every day count ... Even when you think it's the worst day of your life; for you never know when it'll be your last. —
Solange Nicole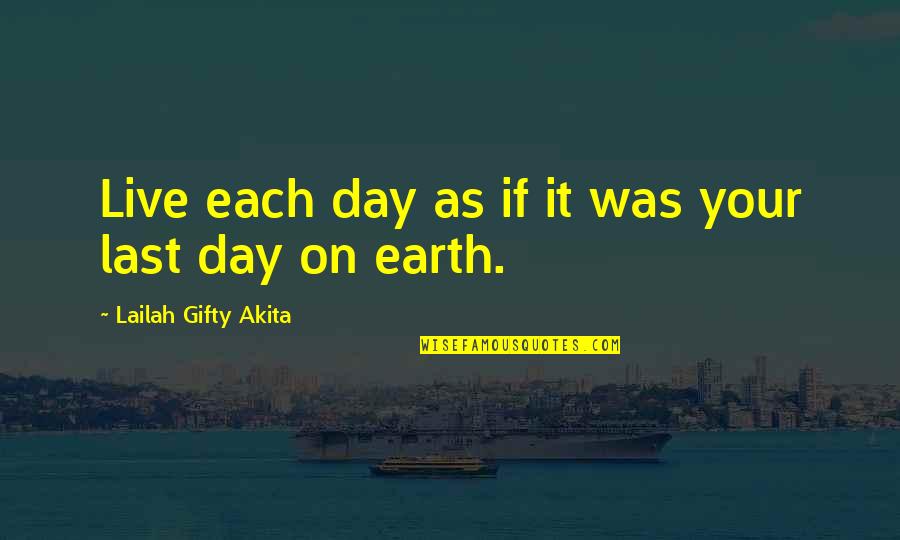 Live each day as if it was your last day on earth. —
Lailah Gifty Akita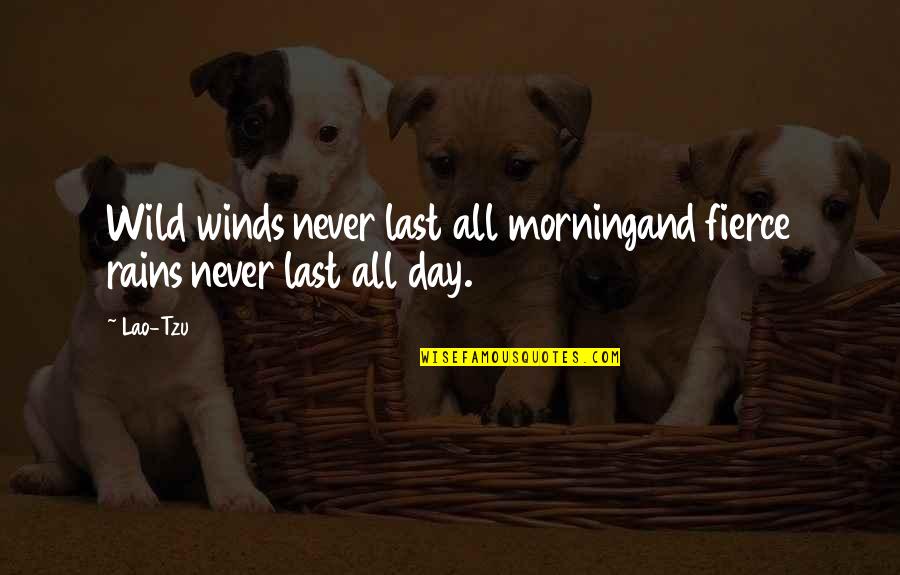 Wild winds never last all morning
and fierce rains never last all day. —
Lao-Tzu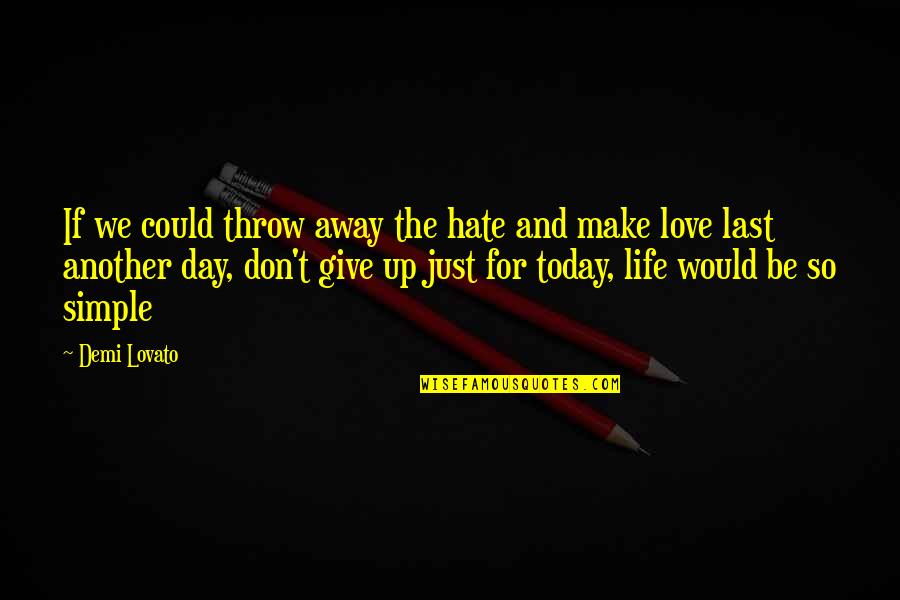 If we could throw away the hate and make love last another day, don't give up just for today, life would be so simple —
Demi Lovato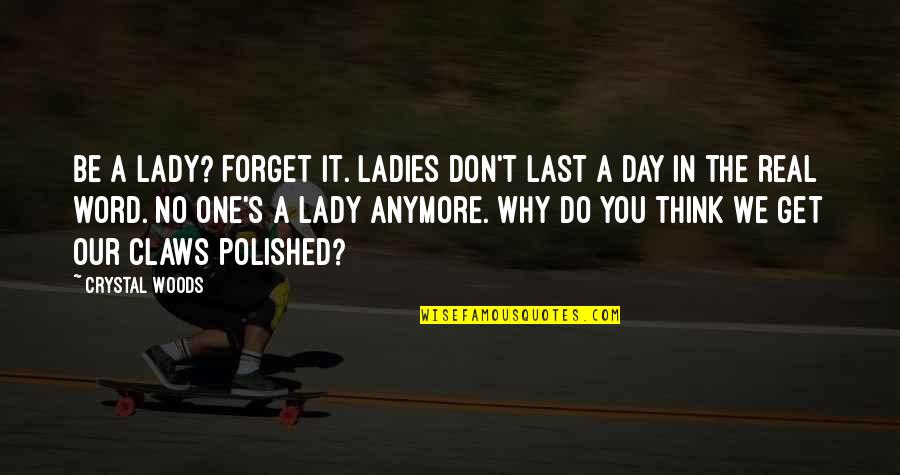 Be a lady? Forget it. Ladies don't last a day in the real word. No one's a lady anymore. Why do you think we get our claws polished? —
Crystal Woods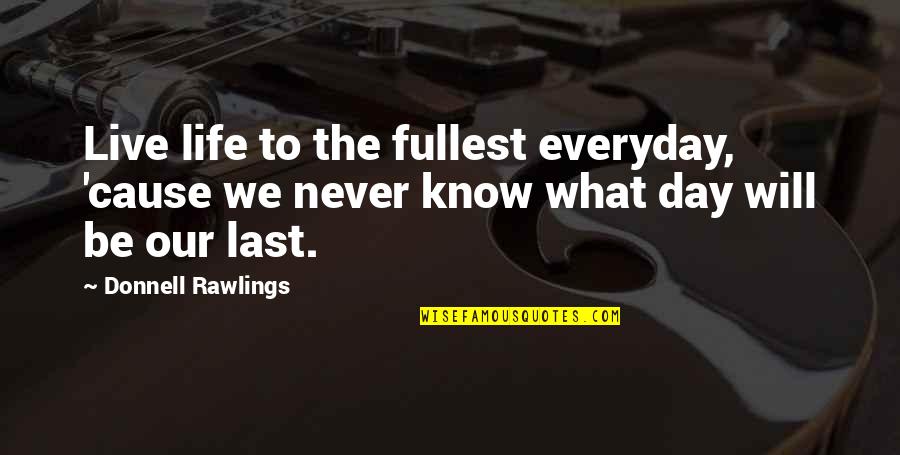 Live life to the fullest everyday, 'cause we never know what day will be our last. —
Donnell Rawlings
If you want to put far more living in your life, start living every day as if it was your last. —
Robin Sharma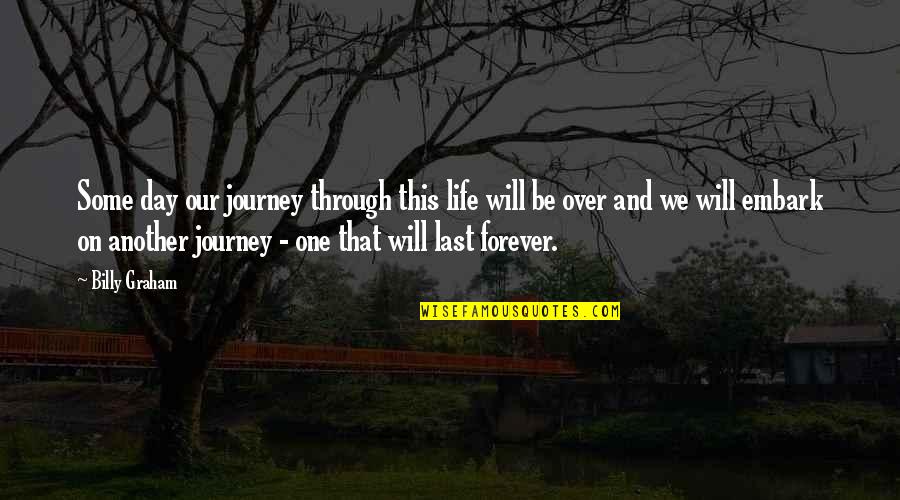 Some day our journey through this life will be over and we will embark on another journey - one that will last forever. —
Billy Graham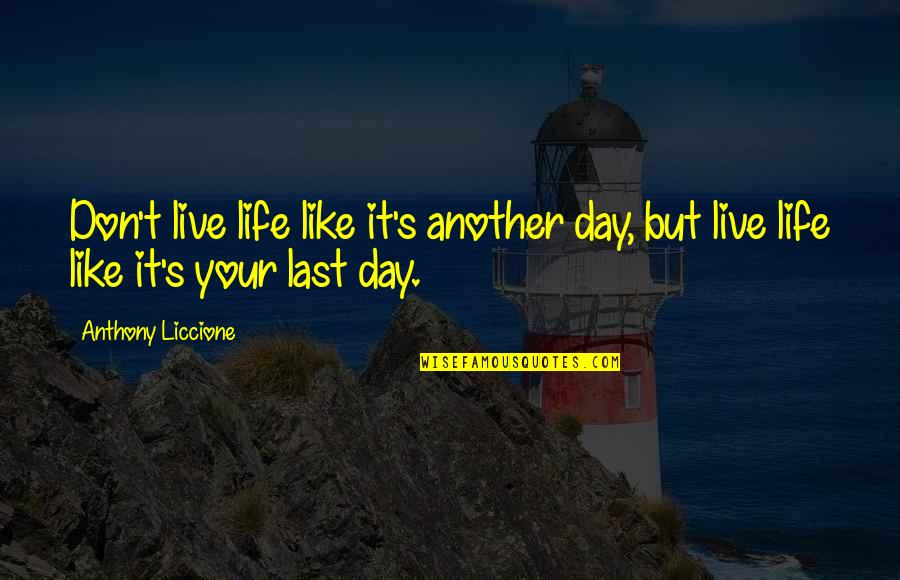 Don't live life like it's another day, but live life like it's your last day. —
Anthony Liccione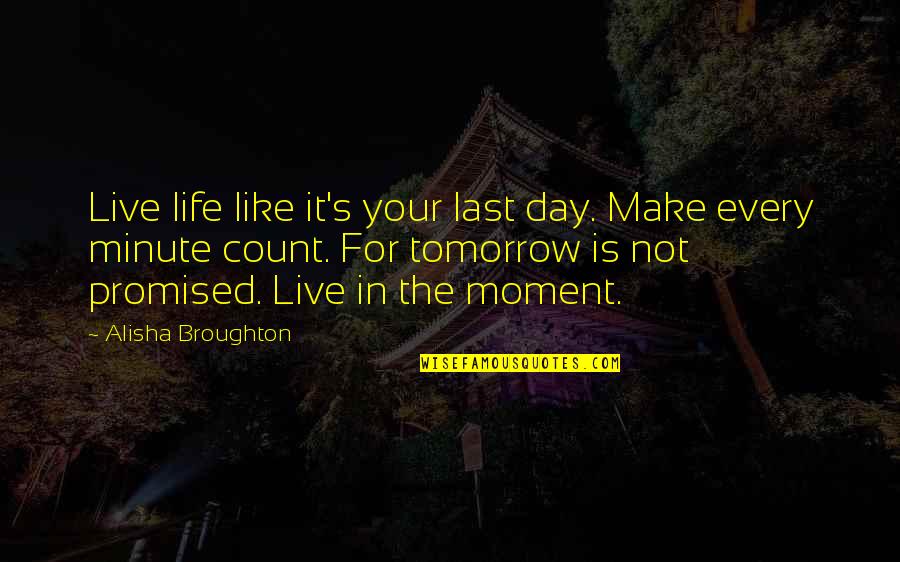 Live life like it's your last day. Make every minute count. For tomorrow is not promised. Live in the moment. —
Alisha Broughton
Perfection of character is this: to live each day as if it were your last, without frenzy, without apathy, without pretence. —
Marcus Aurelius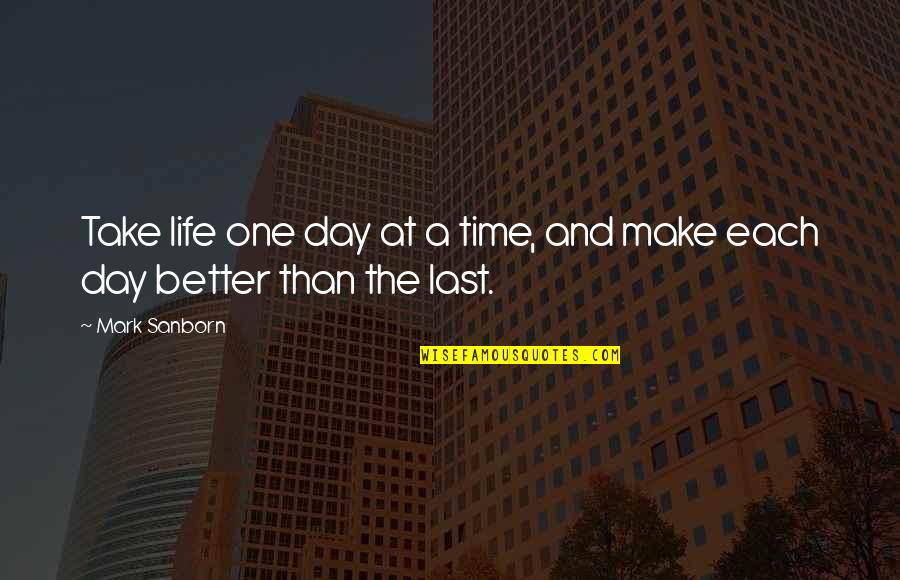 Take life one day at a time, and make each day better than the last. —
Mark Sanborn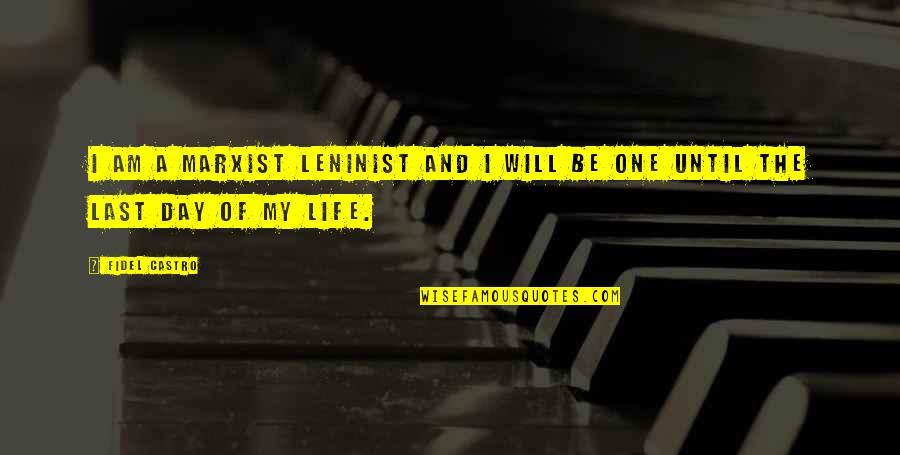 I am a Marxist Leninist and I will be one until
the last day of my life
. —
Fidel Castro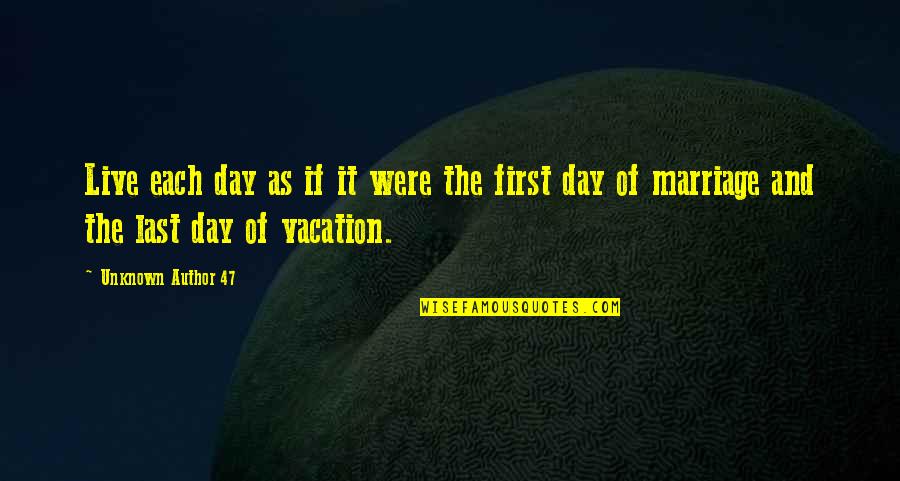 Live each day as if it were the first day of marriage and the last day of vacation. —
Unknown Author 47