The Clock's Ticking Quotes
Collection of top 31 famous quotes about The Clock's Ticking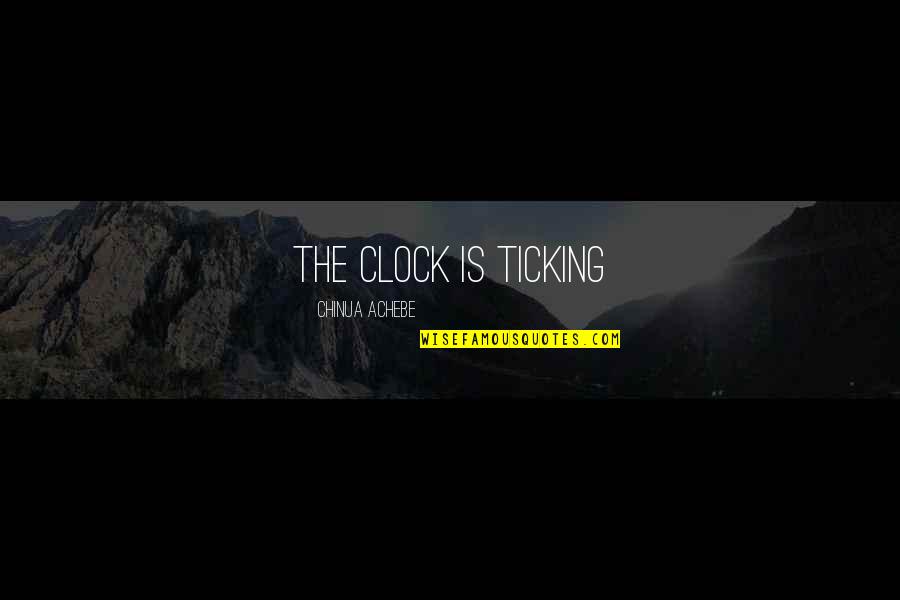 the clock is ticking
—
Chinua Achebe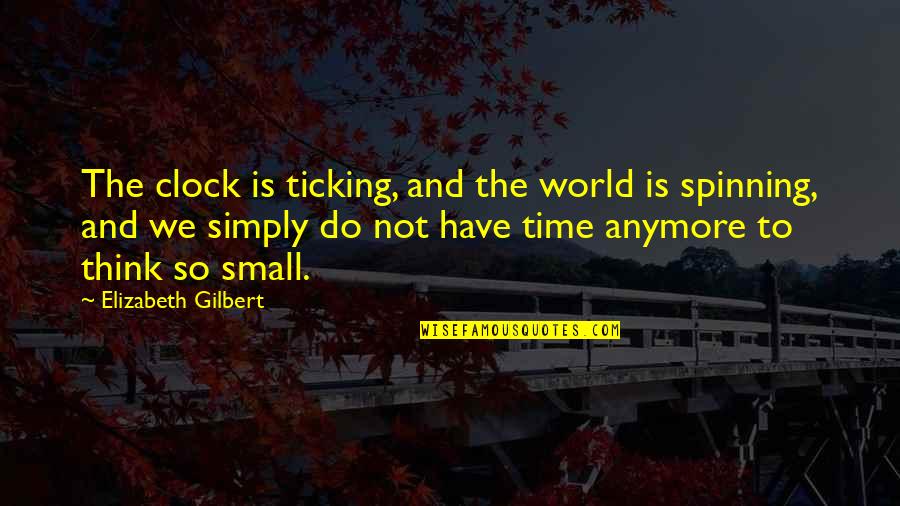 The clock is ticking, and the world is spinning, and we simply do not have time anymore to think so small.
—
Elizabeth Gilbert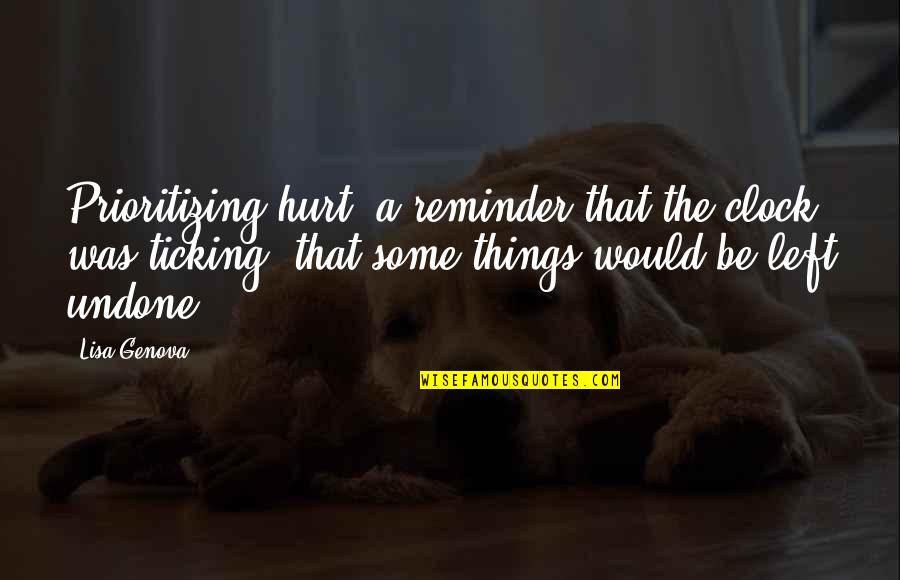 Prioritizing hurt, a reminder that the clock was ticking, that some things would be left undone.
—
Lisa Genova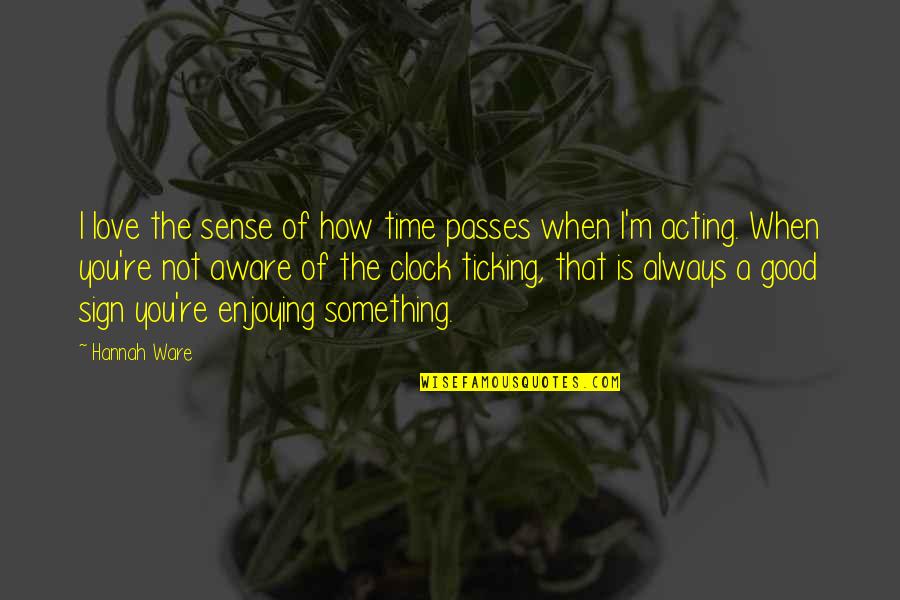 I love the sense of how time passes when I'm acting. When you're not aware of the clock ticking, that is always a good sign you're enjoying something.
—
Hannah Ware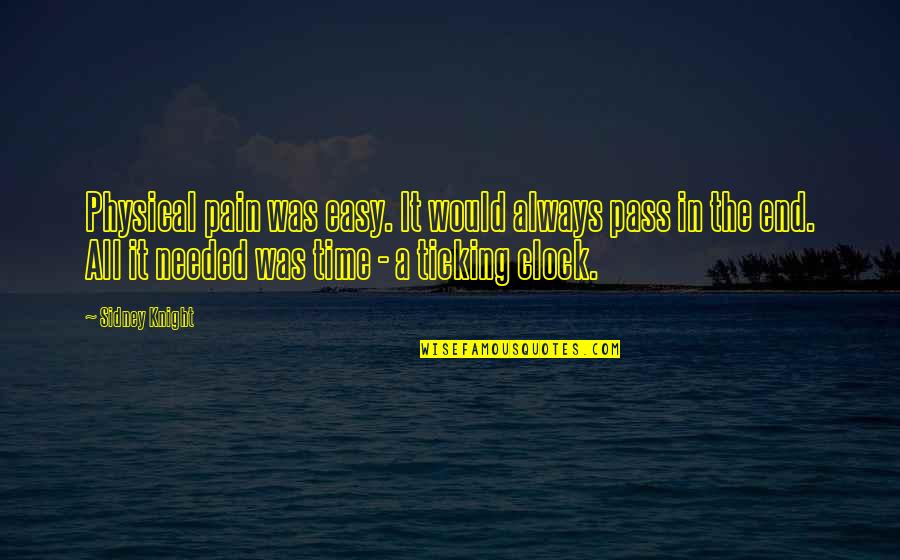 Physical pain was easy. It would always pass in the end. All it needed was time - a ticking clock.
—
Sidney Knight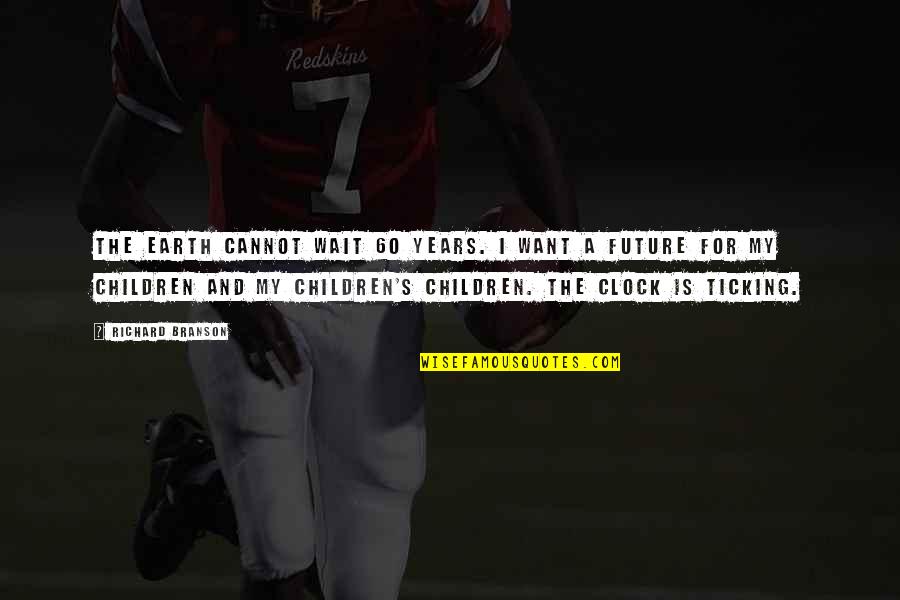 The Earth cannot wait 60 years. I want a future for my children and my children's children. The clock is ticking.
—
Richard Branson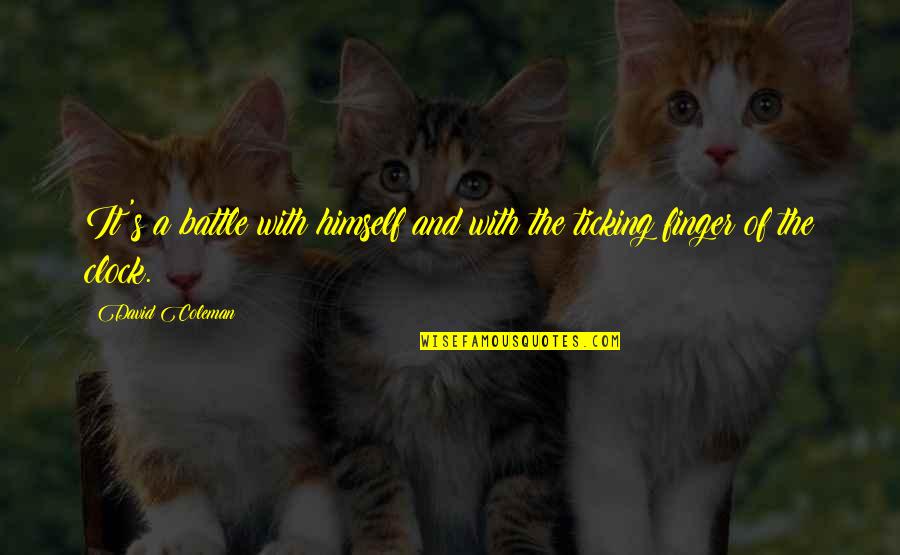 It's a battle with himself and with the ticking finger of the clock. —
David Coleman
For the starship's inhabitants, time now stands still.
For planet Earth, the clock has begun ticking ... —
Steve Alten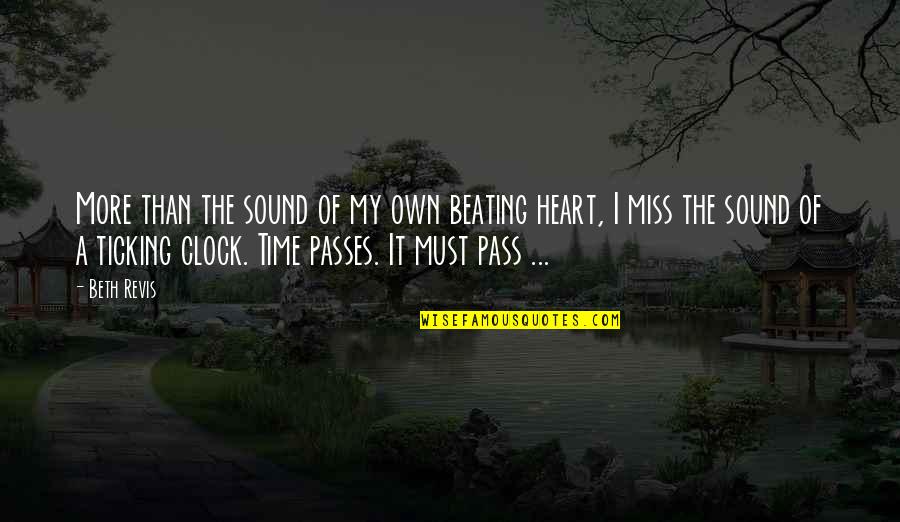 More than the sound of my own beating heart, I miss the sound of a ticking clock. Time passes. It must pass ... —
Beth Revis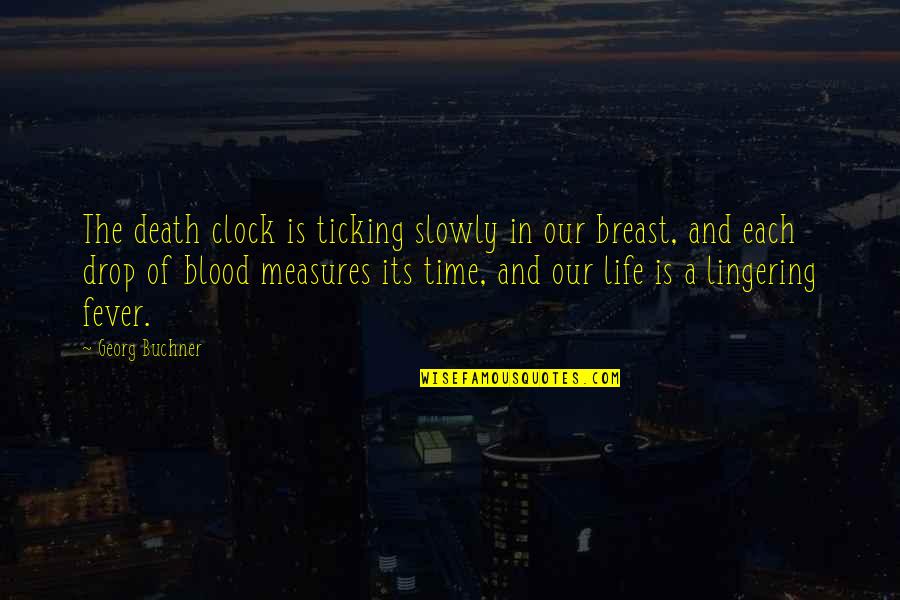 The death clock is ticking slowly in our breast, and each drop of blood measures its time, and our life is a lingering fever. —
Georg Buchner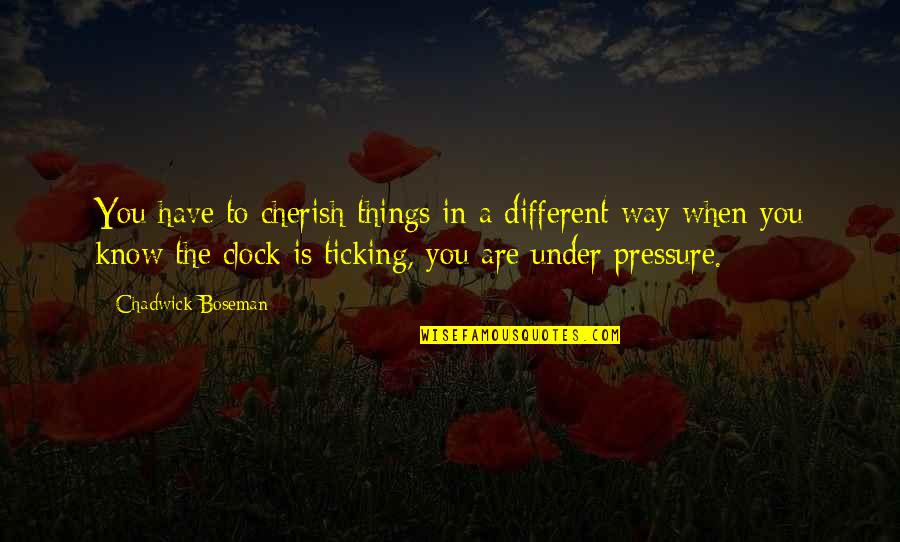 You have to cherish things in a different way when you know the clock is ticking, you are under pressure. —
Chadwick Boseman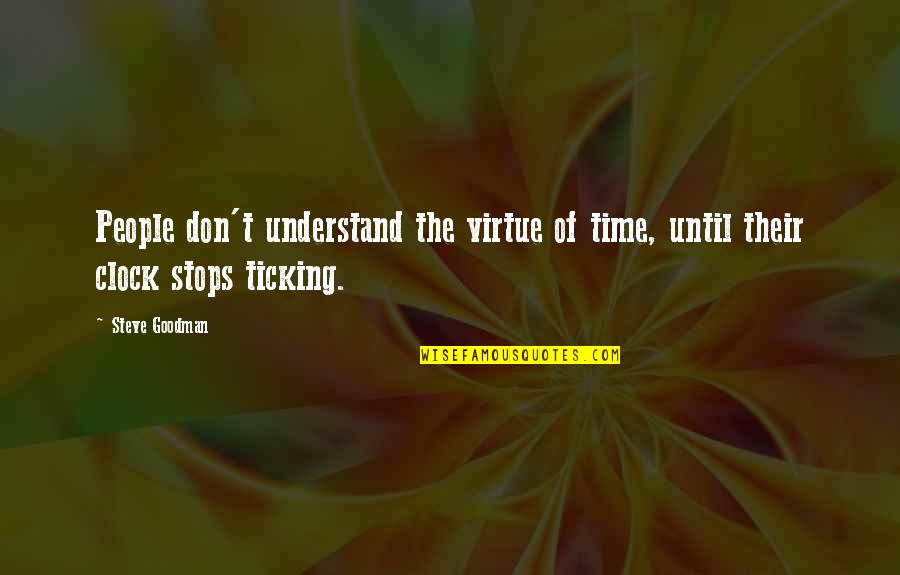 People don't understand the virtue of time, until their clock stops ticking. —
Steve Goodman
Unfortunately, the clock is ticking, the hours are going by. The past increases, the future recedes. Possibilities decreasing, regrets mounting. —
Haruki Murakami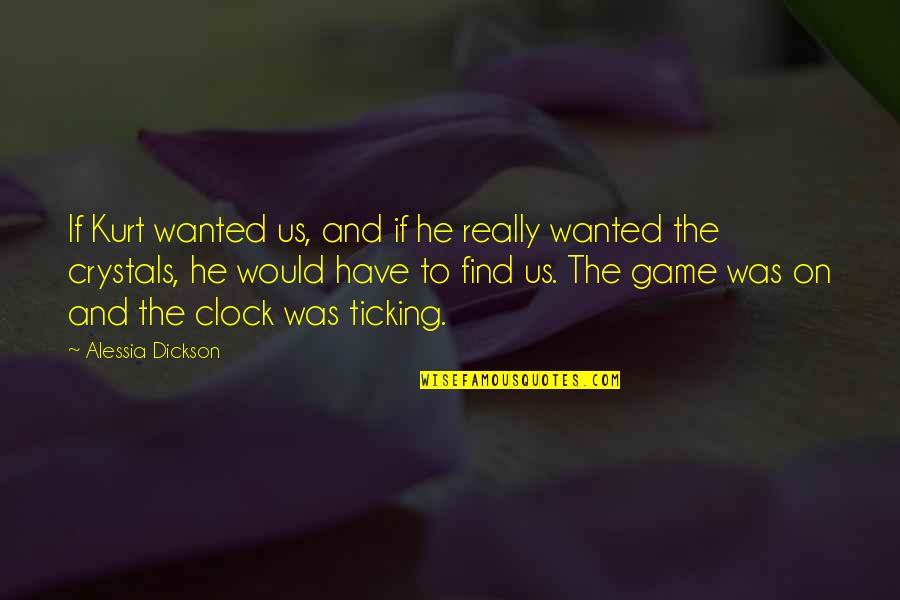 If Kurt wanted us, and if he really wanted the crystals, he would have to find us. The game was on and the clock was ticking. —
Alessia Dickson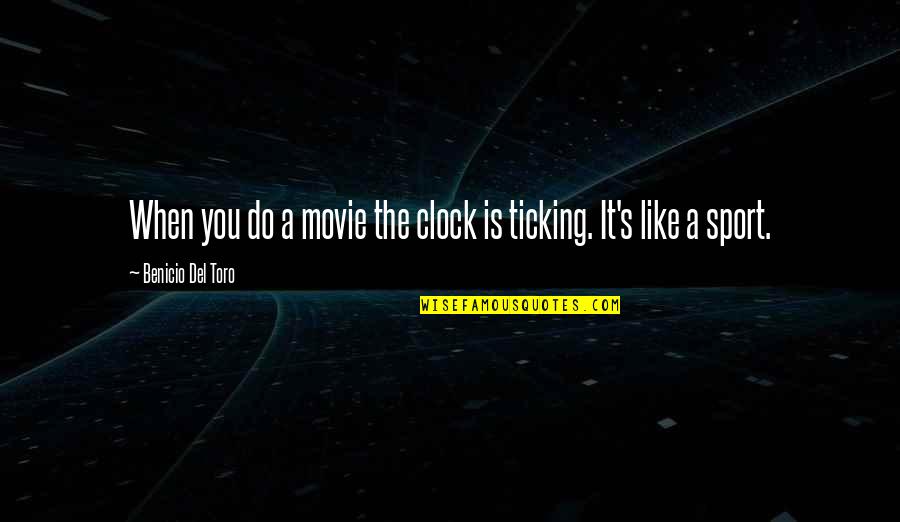 When you do a movie the clock is ticking. It's like a sport. —
Benicio Del Toro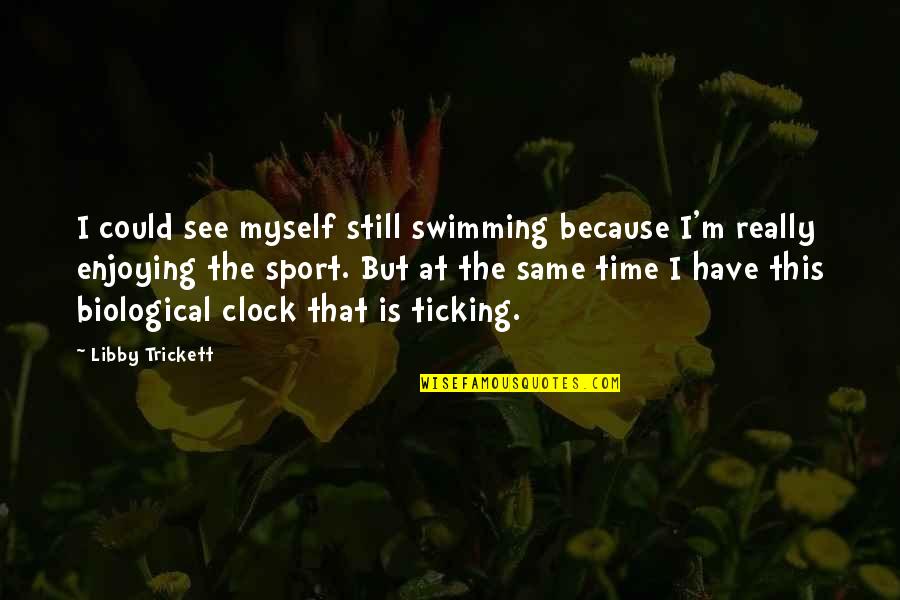 I could see myself still swimming because I'm really enjoying the sport. But at the same time I have this biological clock that is ticking. —
Libby Trickett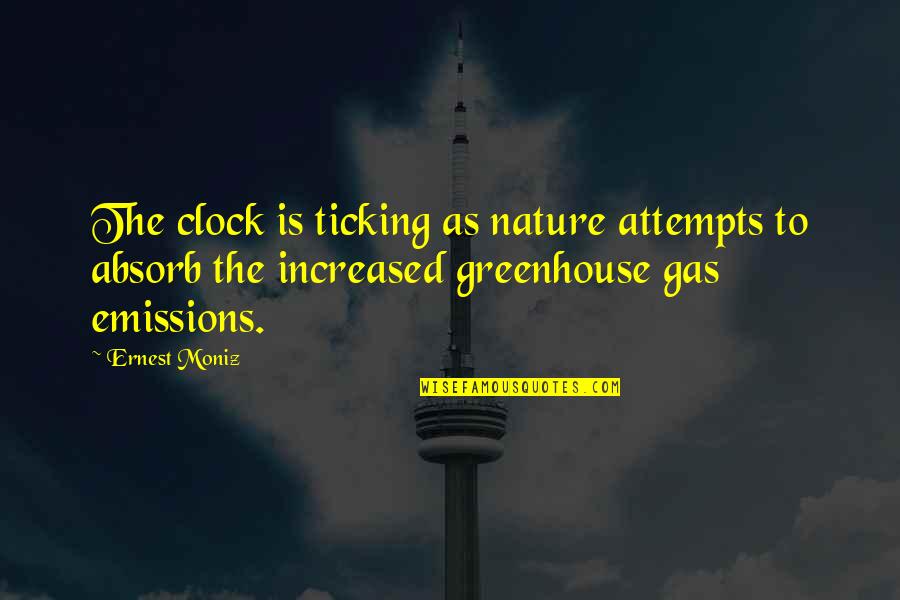 The clock is ticking as nature attempts to absorb the increased greenhouse gas emissions. —
Ernest Moniz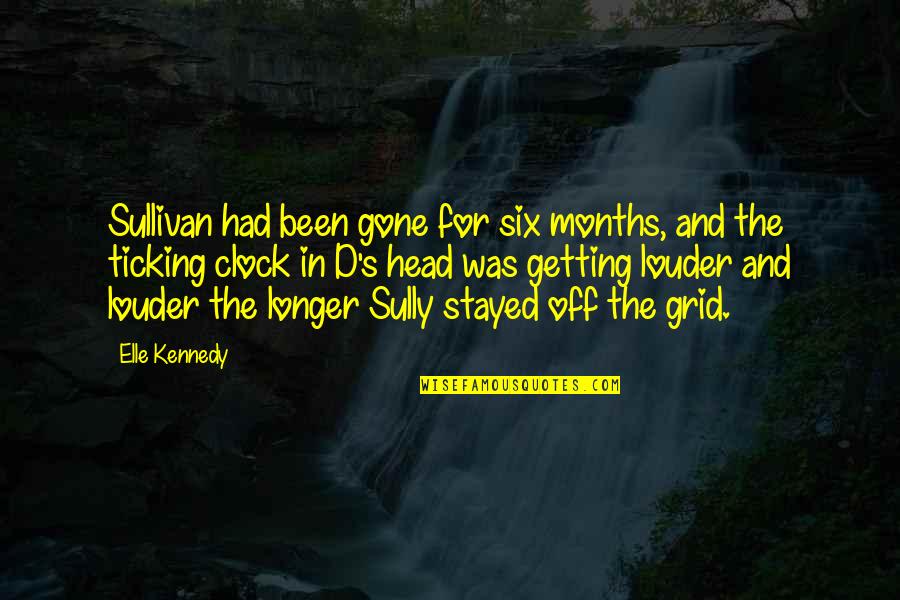 Sullivan had been gone for six months, and the ticking clock in D's head was getting louder and louder the longer Sully stayed off the grid. —
Elle Kennedy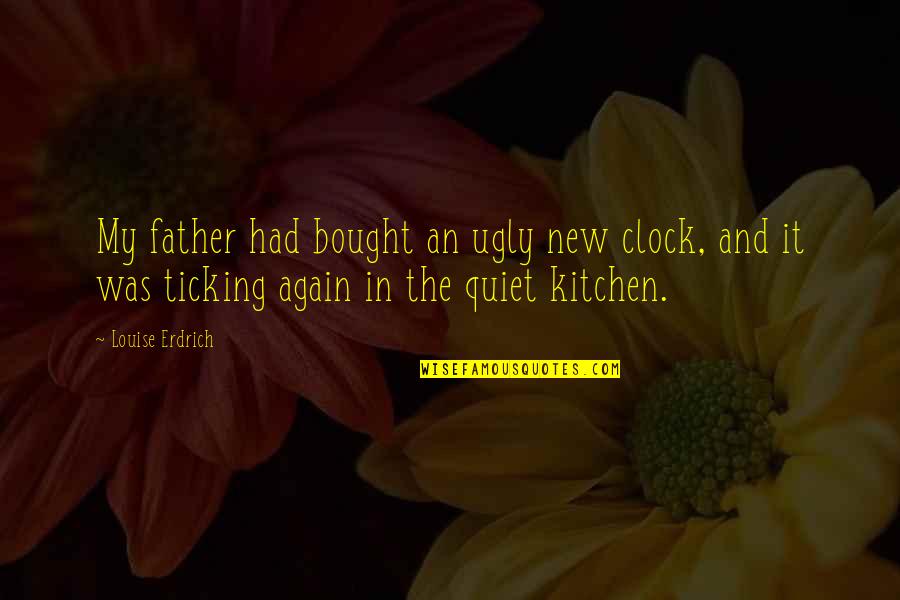 My father had bought an ugly new clock, and it was ticking again in the quiet kitchen. —
Louise Erdrich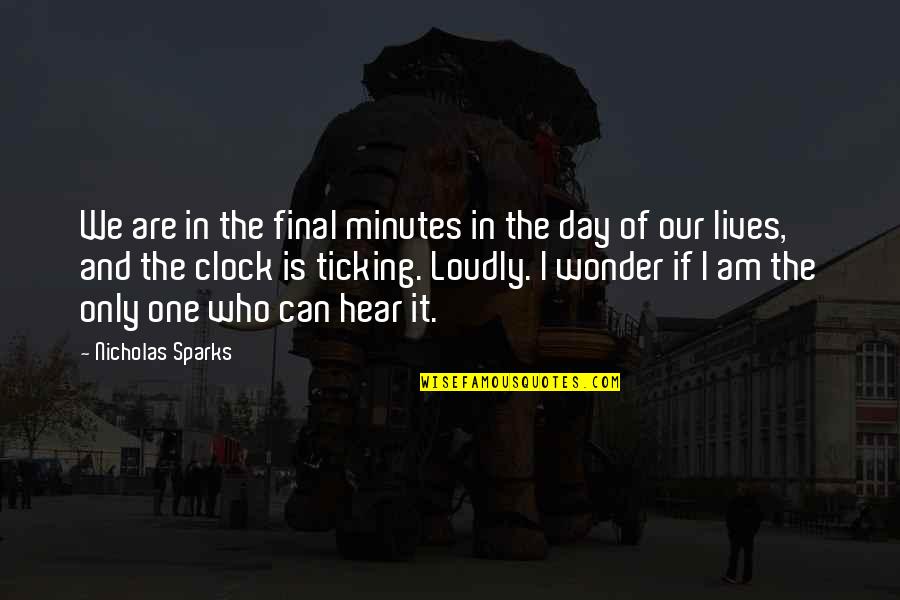 We are in the final minutes in the day of our lives, and the clock is ticking. Loudly. I wonder if I am the only one who can hear it. —
Nicholas Sparks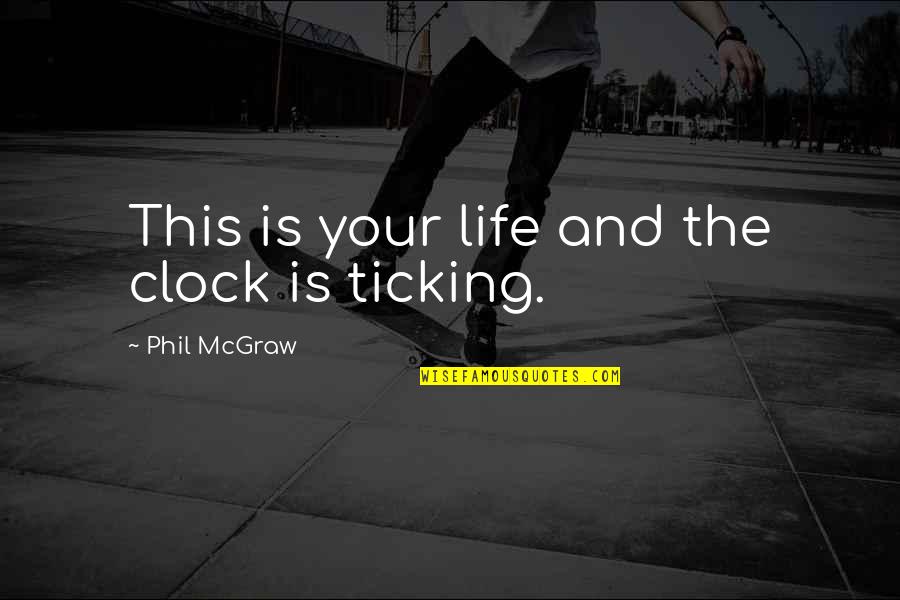 This is your life and the clock is ticking. —
Phil McGraw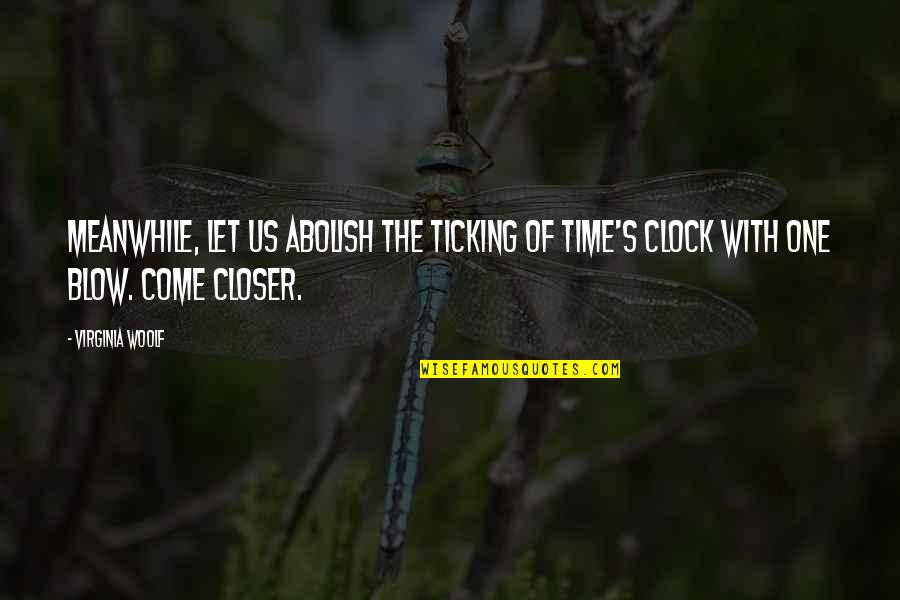 Meanwhile, let us abolish the ticking of time's clock with one blow. Come closer. —
Virginia Woolf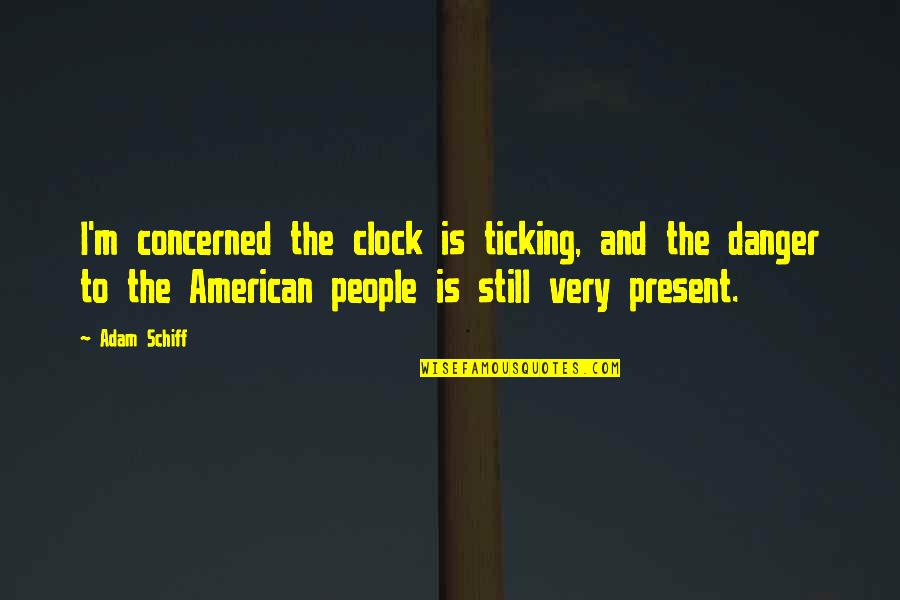 I'm concerned the clock is ticking, and the danger to the American people is still very present. —
Adam Schiff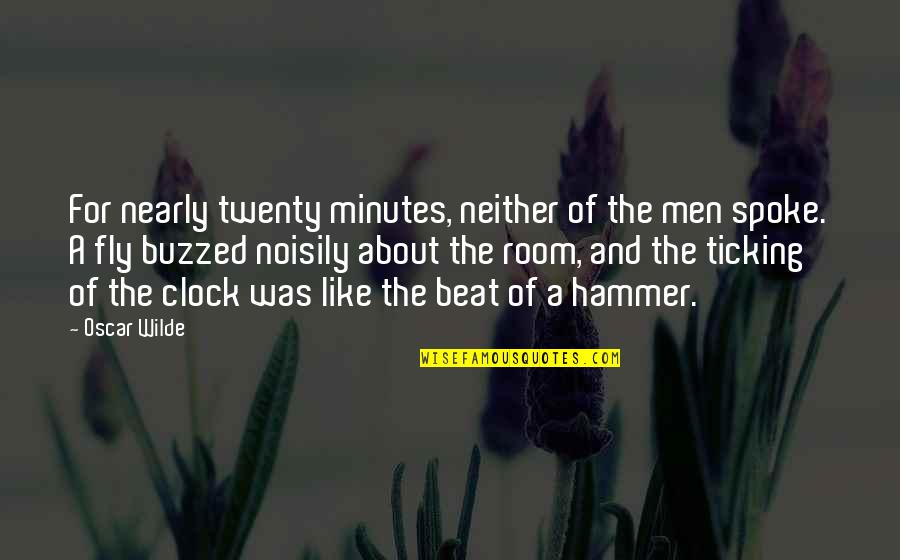 For nearly twenty minutes, neither of the men spoke. A fly buzzed noisily about the room, and the ticking of the clock was like the beat of a hammer. —
Oscar Wilde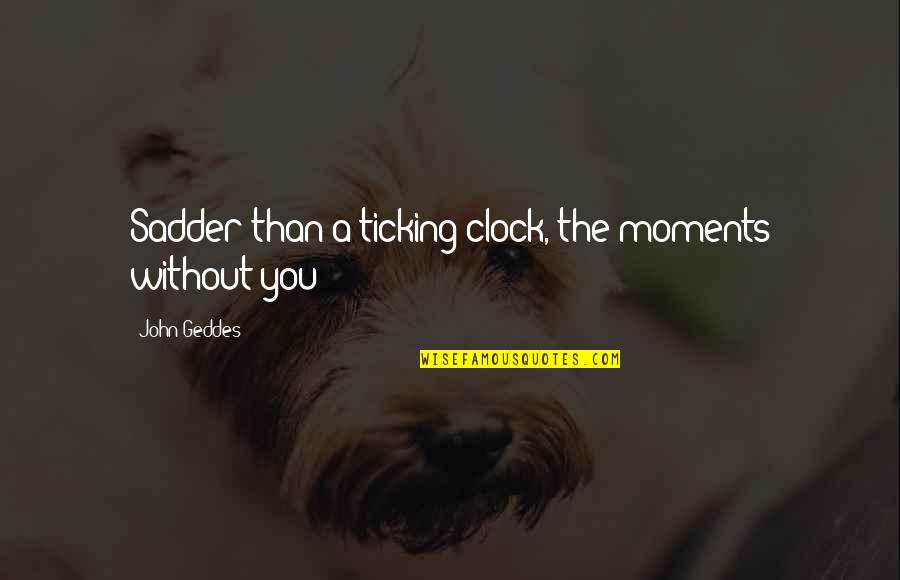 Sadder than a ticking clock, the moments without you —
John Geddes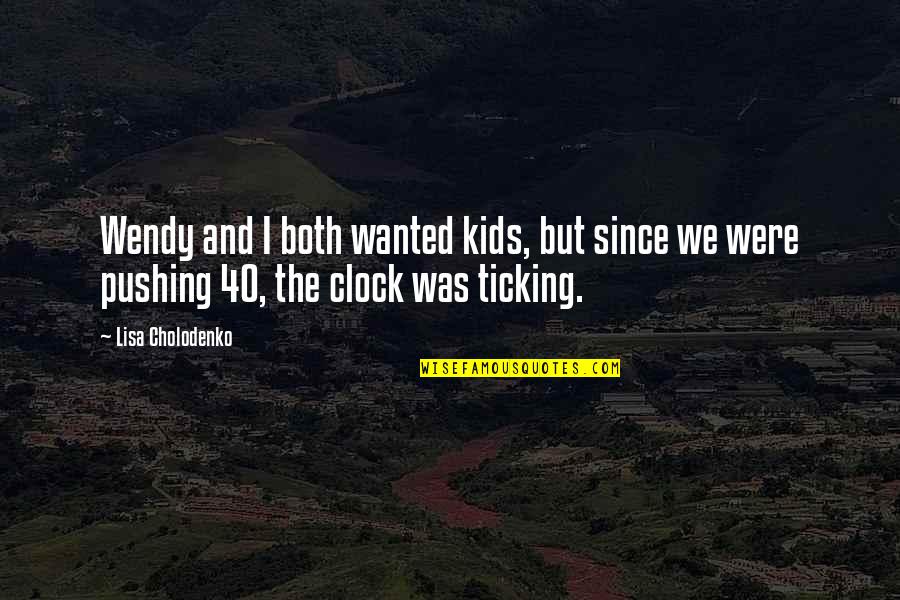 Wendy and I both wanted kids, but since we were pushing 40, the clock was ticking. —
Lisa Cholodenko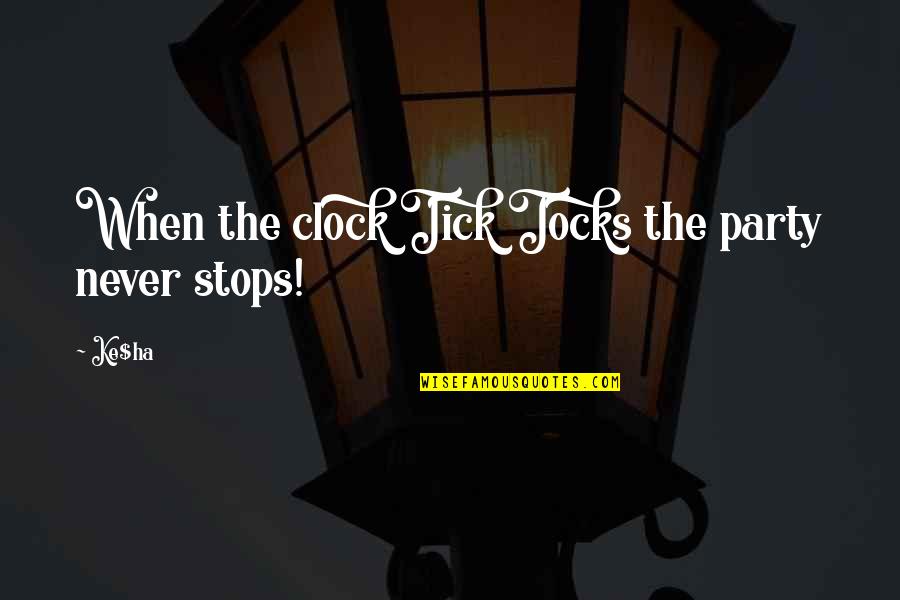 When the clock Tick Tocks the party never stops! —
Ke$ha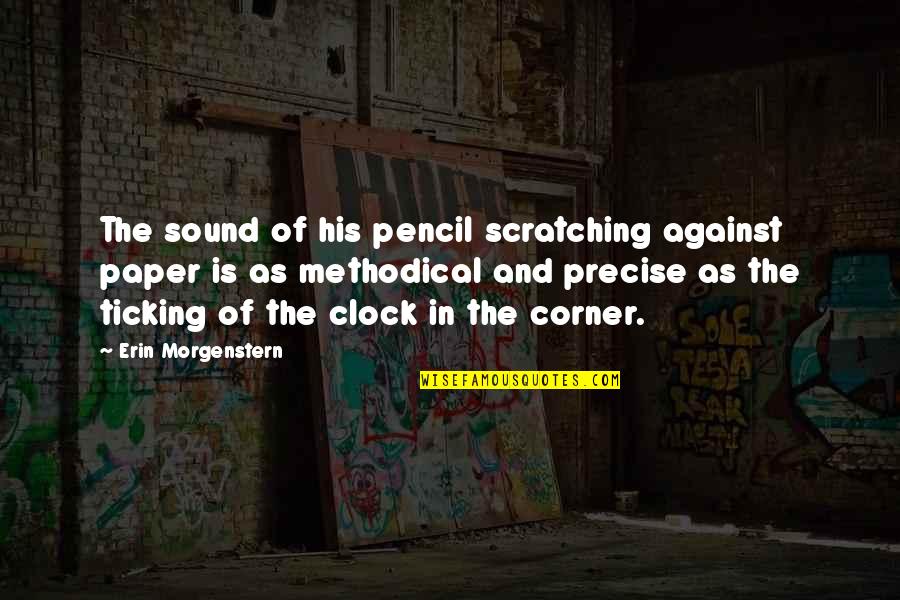 The sound of his pencil scratching against paper is as methodical and precise as the ticking of the clock in the corner. —
Erin Morgenstern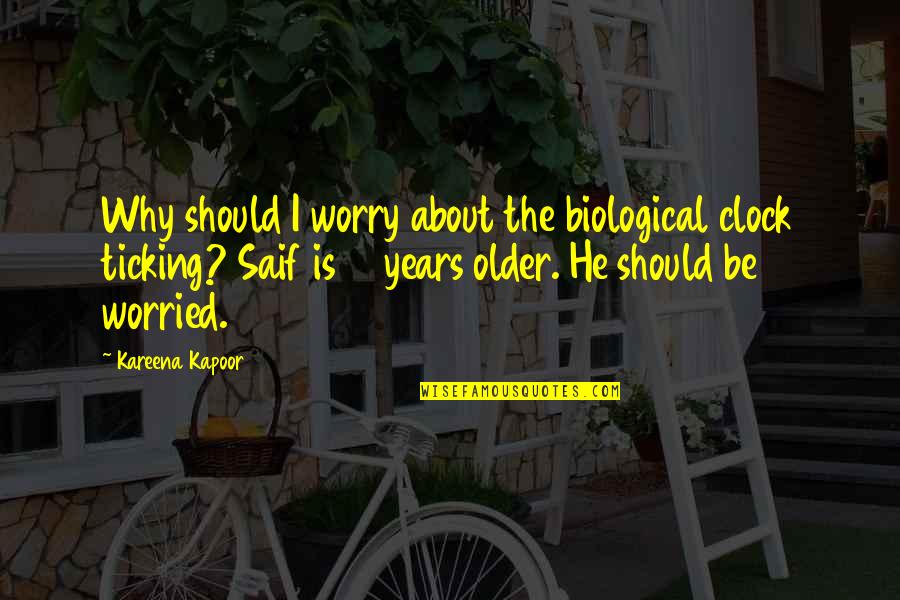 Why should I worry about the biological clock ticking? Saif is 10 years older. He should be worried. —
Kareena Kapoor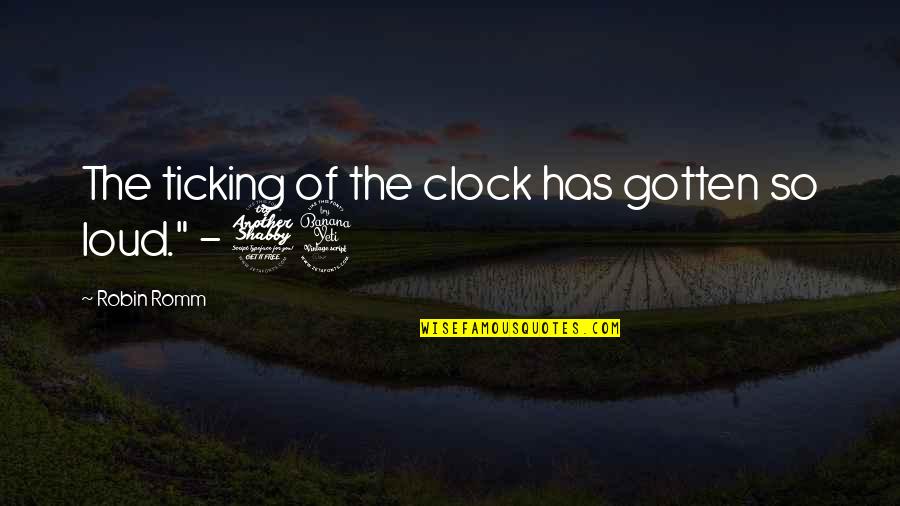 The ticking of the clock has gotten so loud." - 74 —
Robin Romm