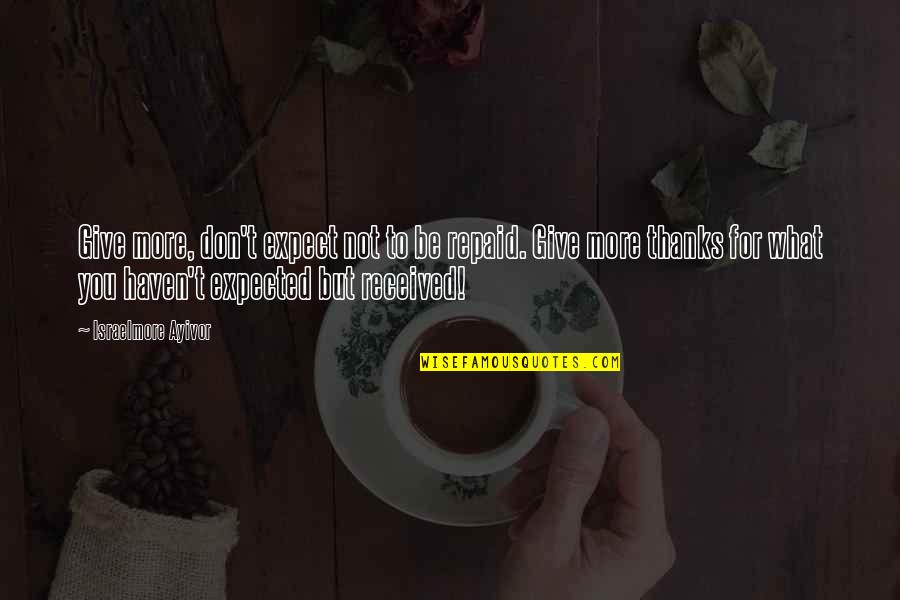 Give more, don't expect not to be repaid. Give more thanks for what you haven't expected but received!
—
Israelmore Ayivor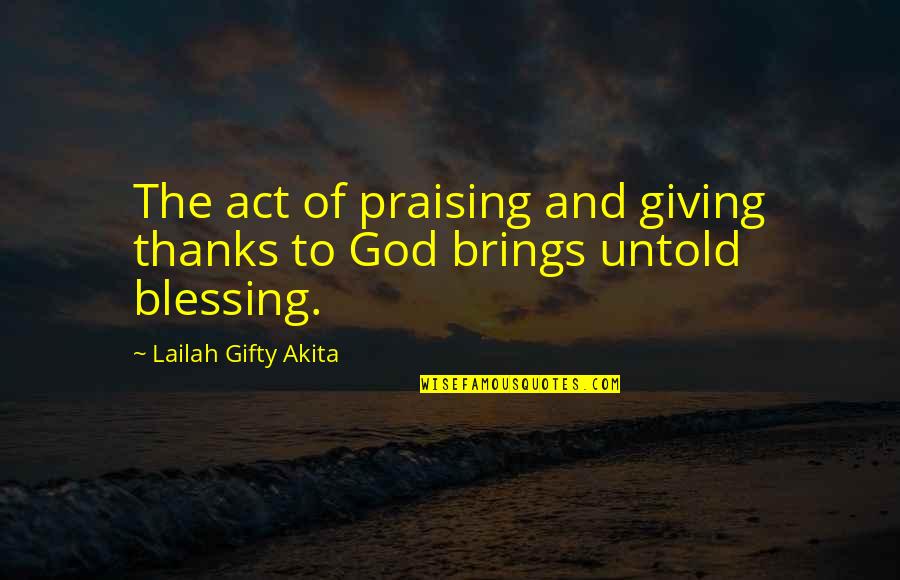 The act of praising and giving thanks to God brings untold blessing.
—
Lailah Gifty Akita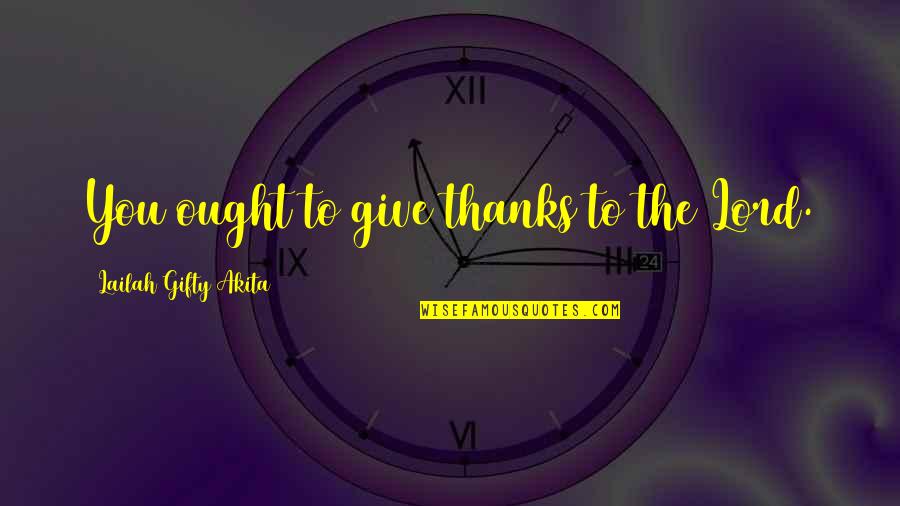 You ought to give thanks to the Lord.
—
Lailah Gifty Akita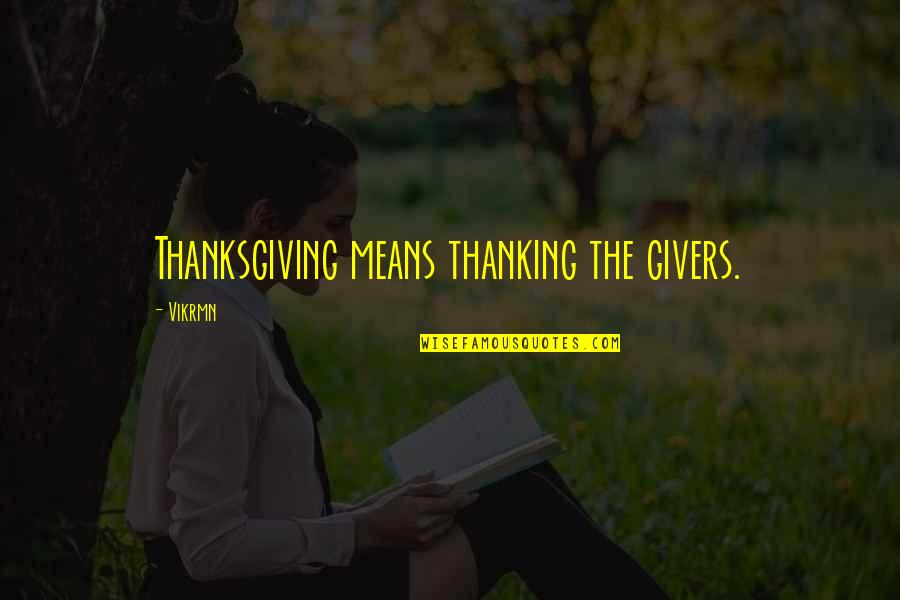 Thanksgiving means thanking the givers.
—
Vikrmn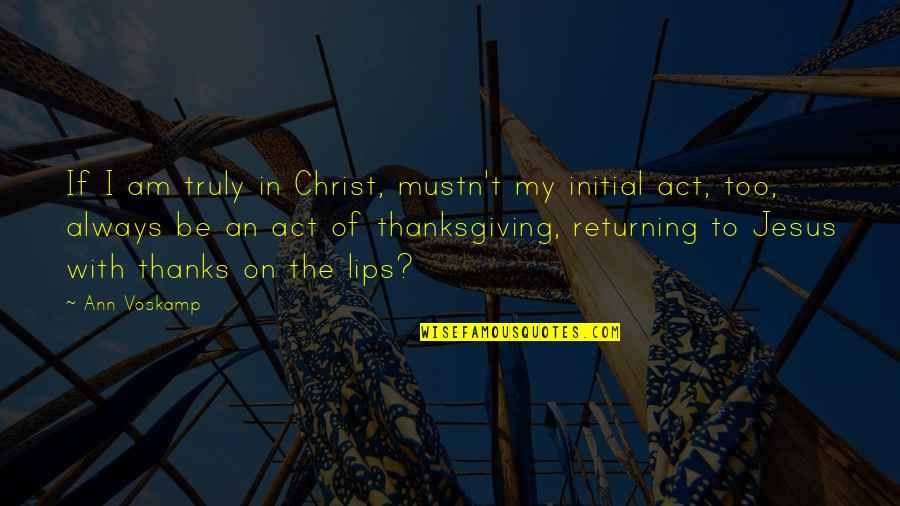 If I am truly in Christ, mustn't my initial act, too, always be an act of thanksgiving, returning to Jesus with thanks on the lips?
—
Ann Voskamp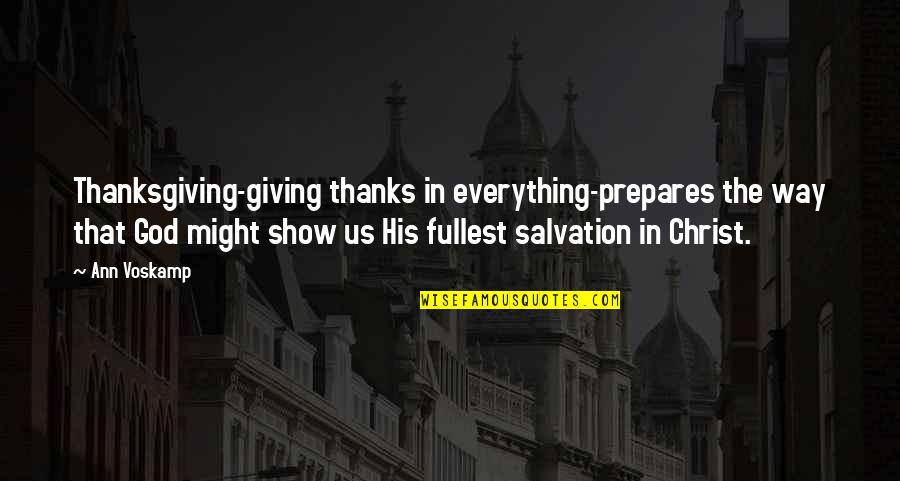 Thanksgiving-giving thanks in everything-prepares the way that God might show us His fullest salvation in Christ.
—
Ann Voskamp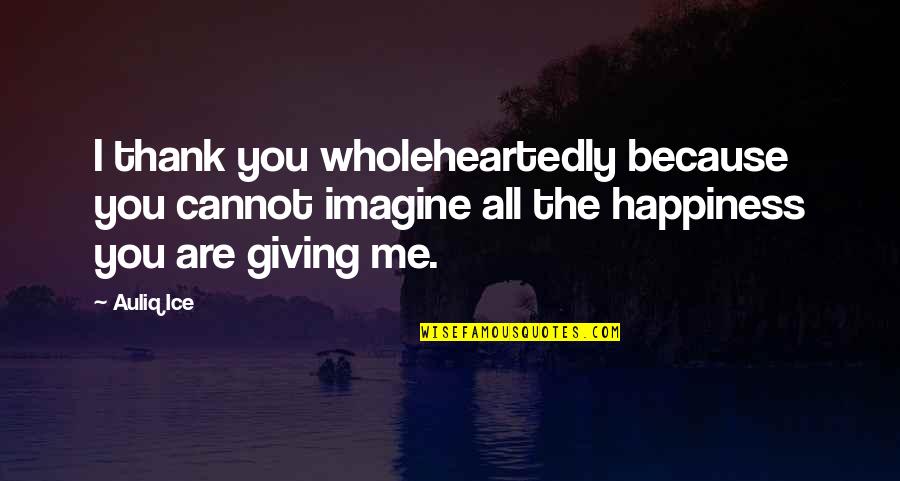 I thank you wholeheartedly because you cannot imagine all the happiness you are giving me.
—
Auliq Ice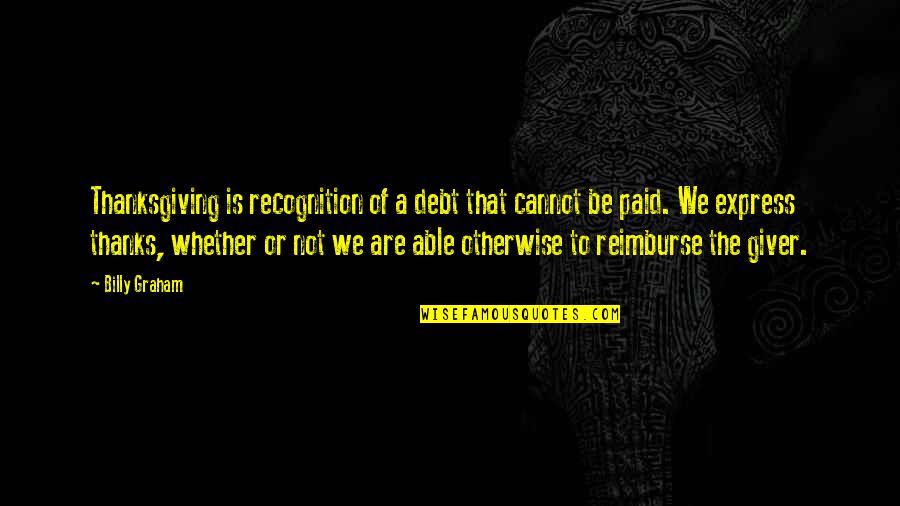 Thanksgiving is recognition of a debt that cannot be paid. We express thanks, whether or not we are able otherwise to reimburse the giver.
—
Billy Graham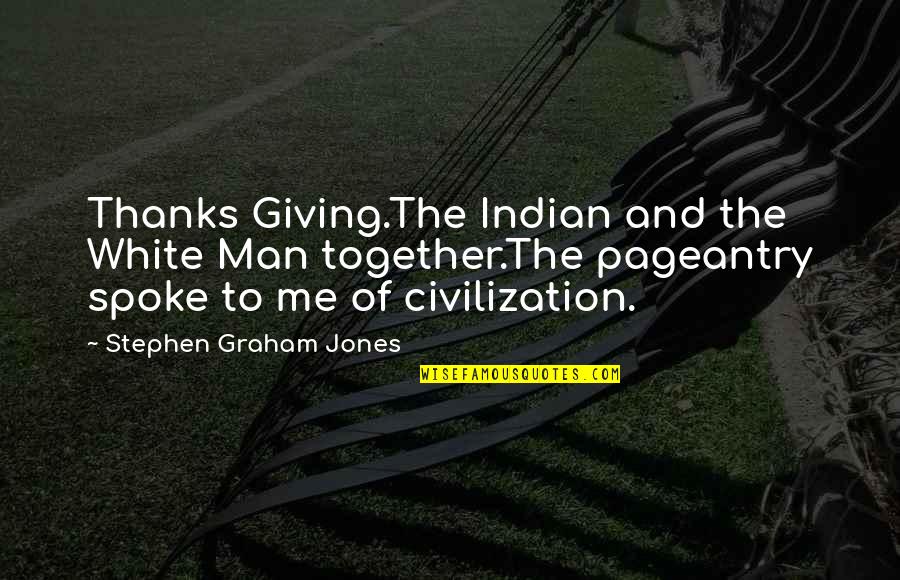 Thanks Giving.
The Indian and the White Man together.
The pageantry spoke to me of civilization.
—
Stephen Graham Jones
I am learning to appreciate the gift of the moment.
—
Lailah Gifty Akita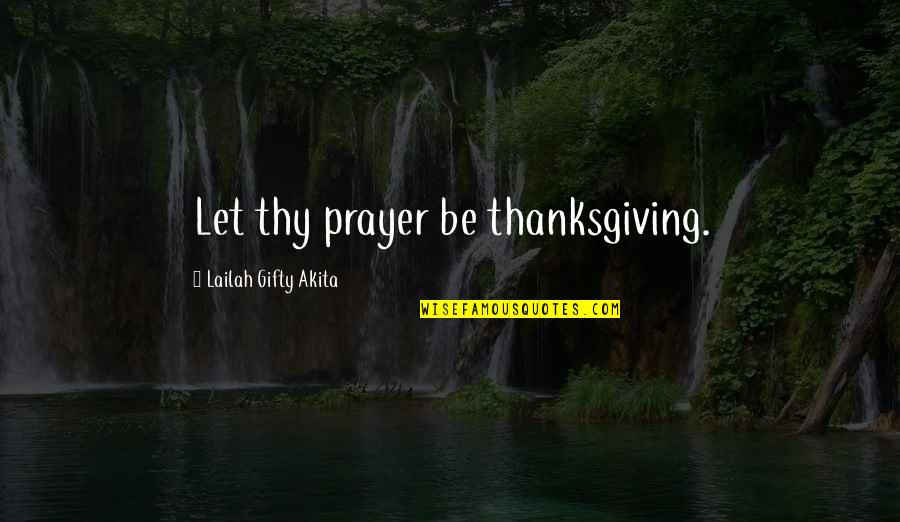 Let thy prayer be thanksgiving.
—
Lailah Gifty Akita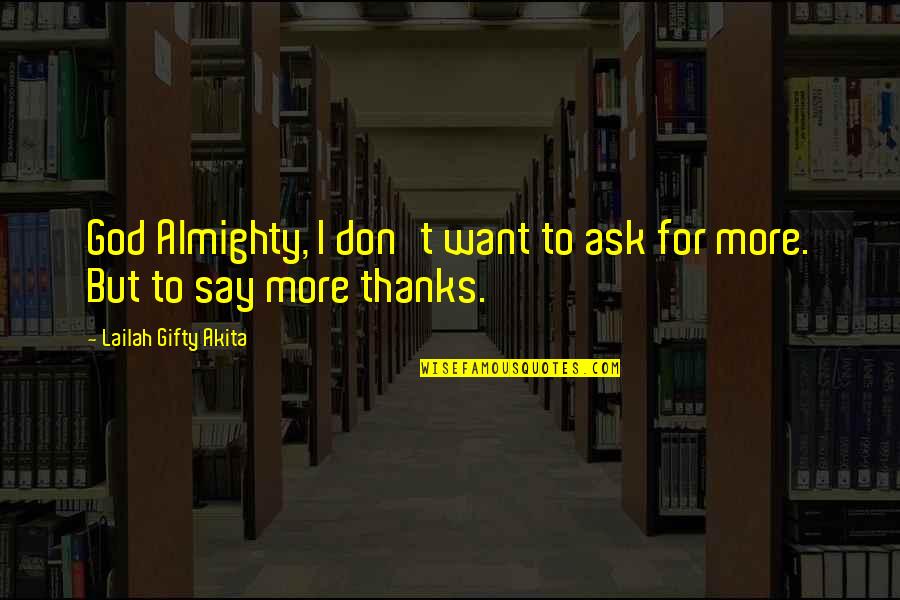 God Almighty, I don't want to ask for more. But to say more thanks.
—
Lailah Gifty Akita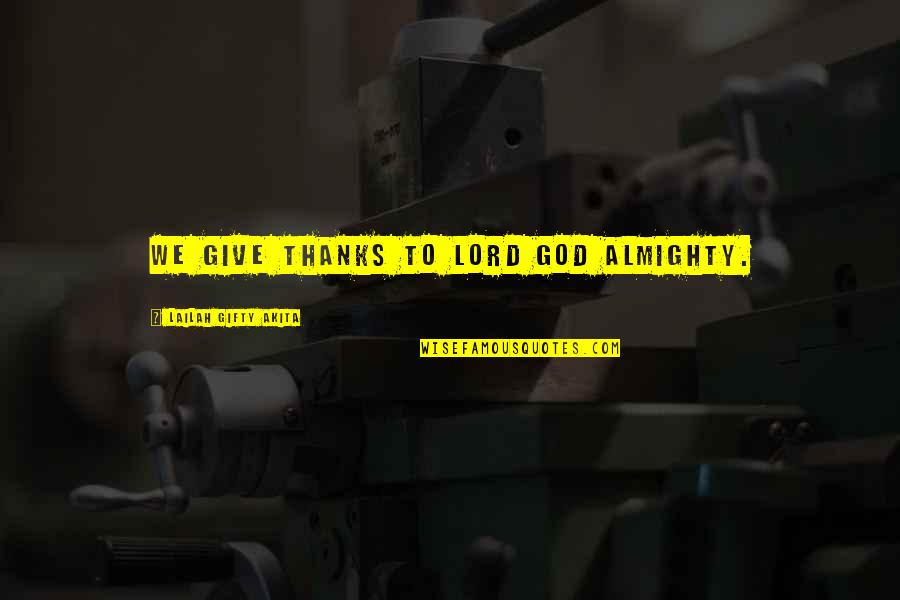 We give thanks to Lord God Almighty.
—
Lailah Gifty Akita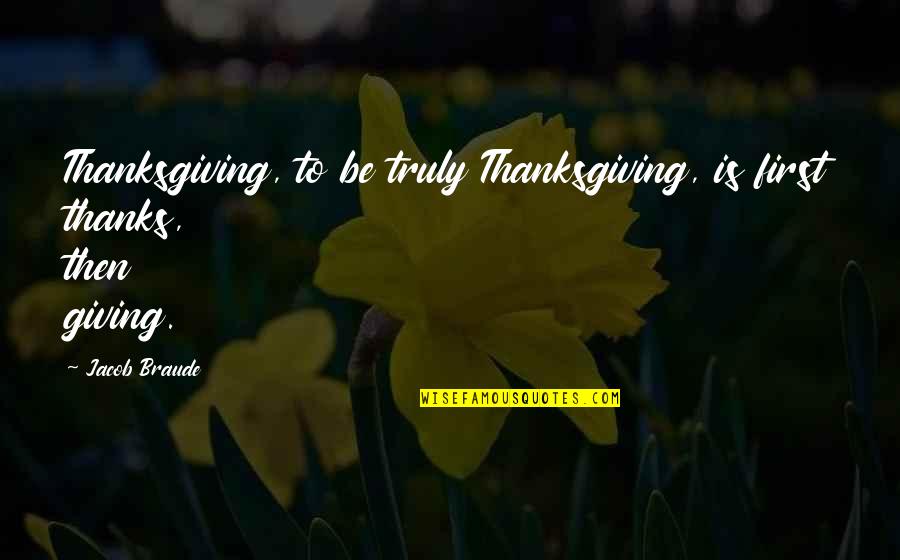 Thanksgiving, to be truly Thanksgiving, is first thanks, then giving.
—
Jacob Braude
Because thankfulness is the tonic that always cures the cancers of greed, envy and jealously, it should be taken in liberal doses daily. —
Craig D. Lounsbrough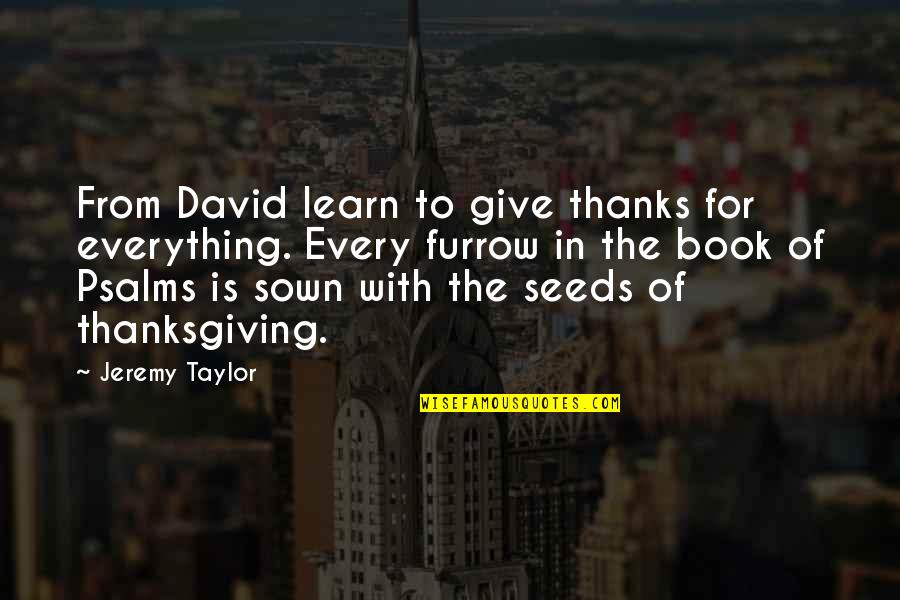 From David learn to give thanks for everything. Every furrow in the book of Psalms is sown with the seeds of thanksgiving. —
Jeremy Taylor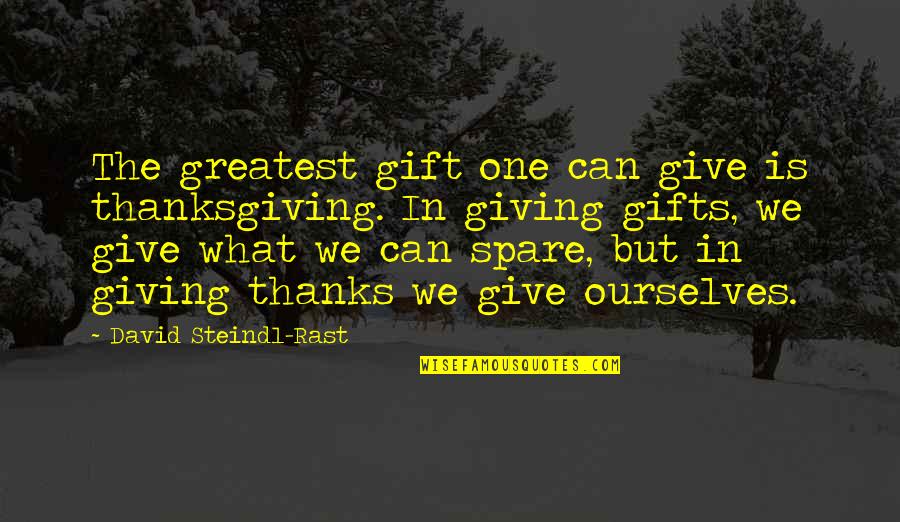 The greatest gift one can give is thanksgiving. In giving gifts, we give what we can spare, but in giving thanks we give ourselves. —
David Steindl-Rast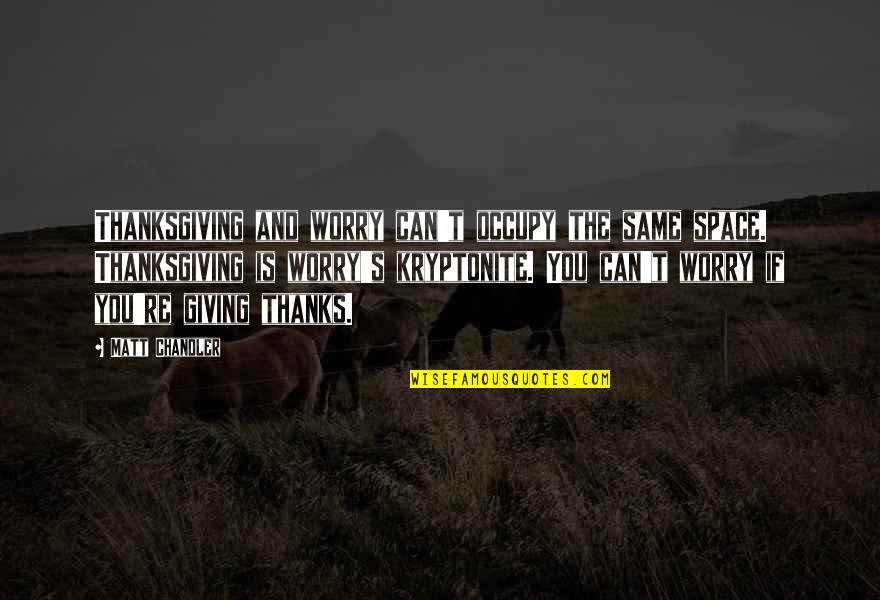 Thanksgiving and worry can't occupy the same space. Thanksgiving is worry's kryptonite. You can't worry if you're giving thanks. —
Matt Chandler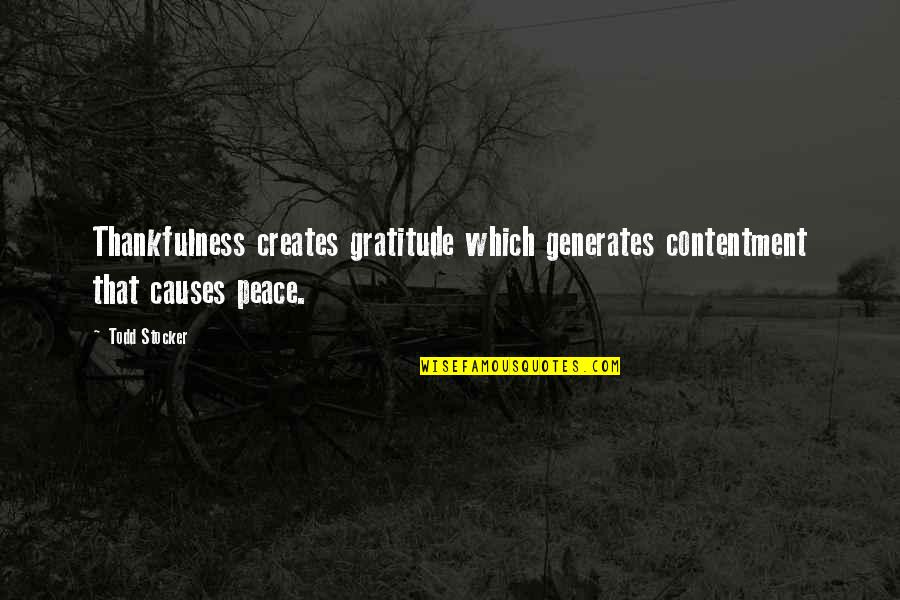 Thankfulness creates gratitude which generates contentment that causes peace. —
Todd Stocker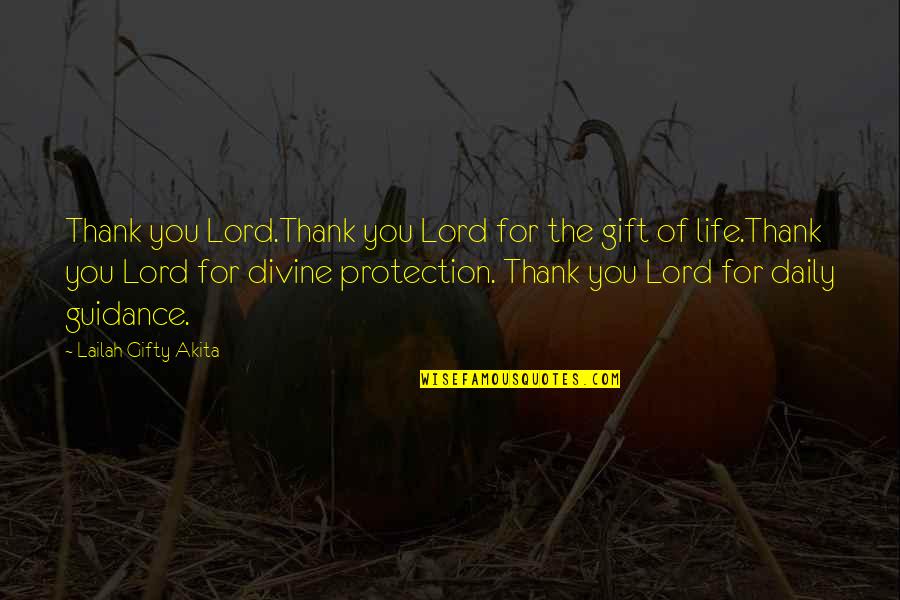 Thank you Lord.
Thank you Lord for the gift of life.
Thank you Lord for divine protection. Thank you Lord for daily guidance. —
Lailah Gifty Akita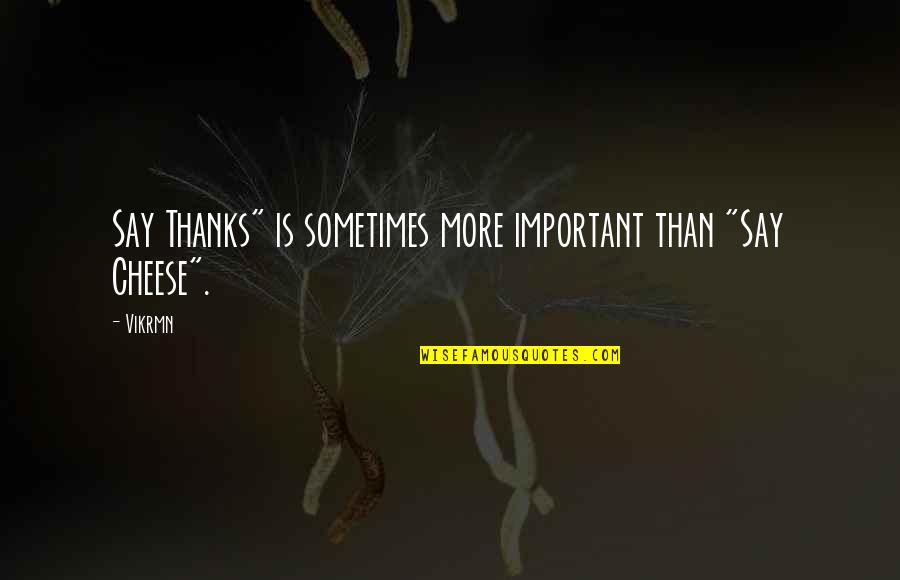 Say Thanks" is sometimes more important than "Say Cheese". —
Vikrmn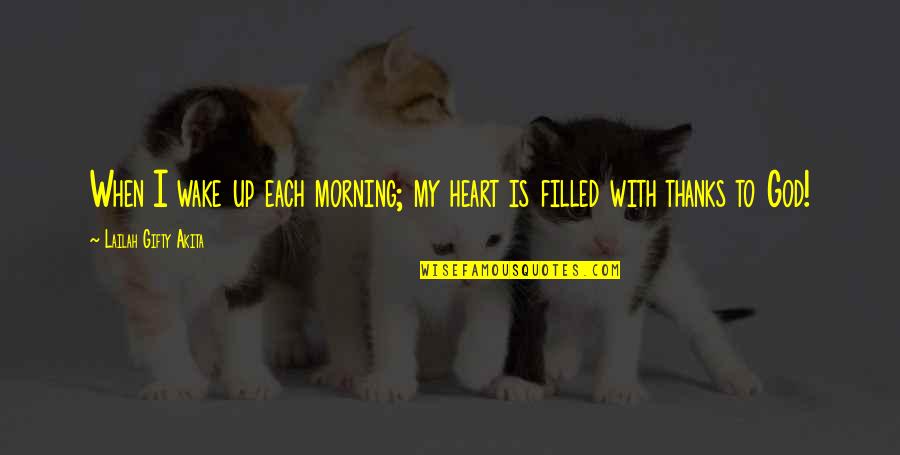 When I wake up each morning; my heart is filled with thanks to God! —
Lailah Gifty Akita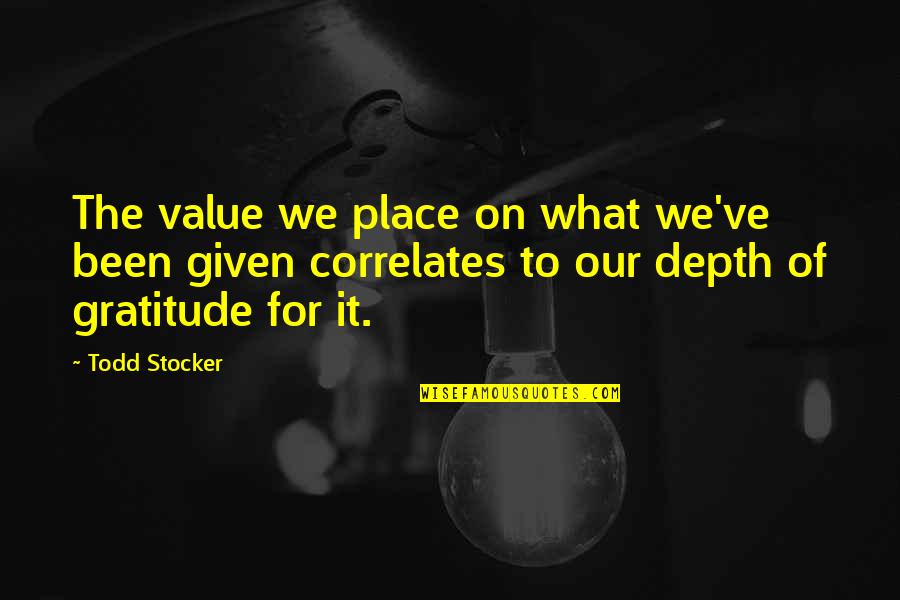 The value we place on what we've been given correlates to our depth of gratitude for it. —
Todd Stocker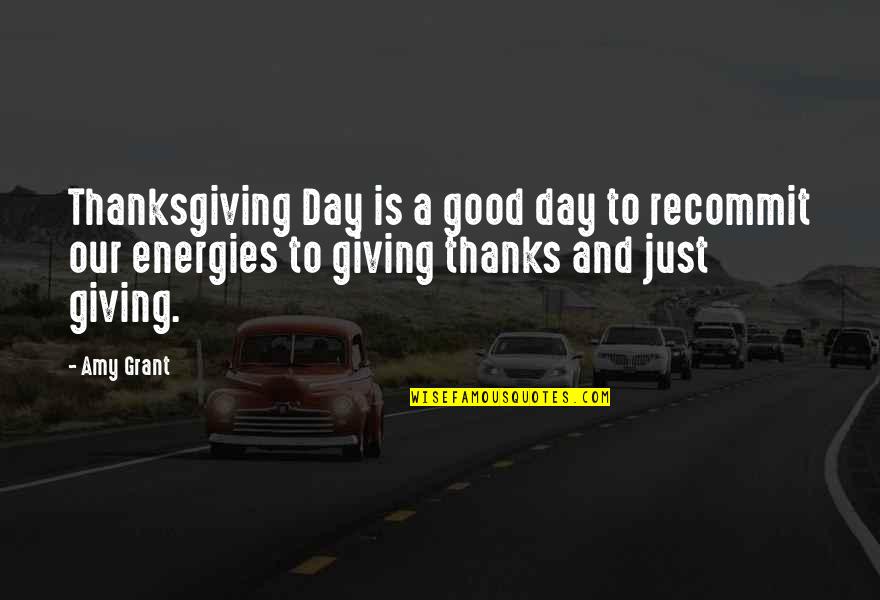 Thanksgiving Day is a good day to recommit our energies to giving thanks and just giving. —
Amy Grant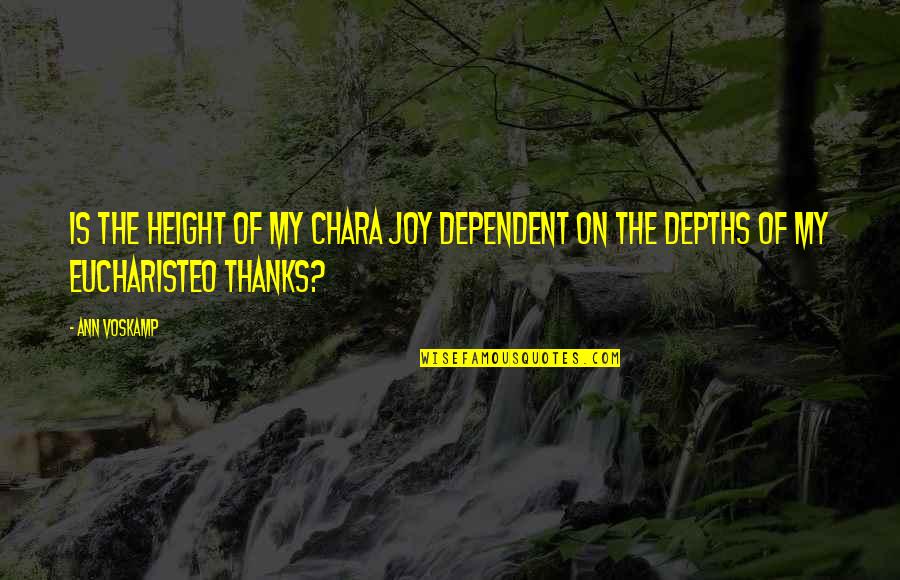 Is the height of my chara joy dependent on the depths of my eucharisteo thanks? —
Ann Voskamp
Thankfulness is an attitude of possibilities, not an attitude of liabilities. —
Craig D. Lounsbrough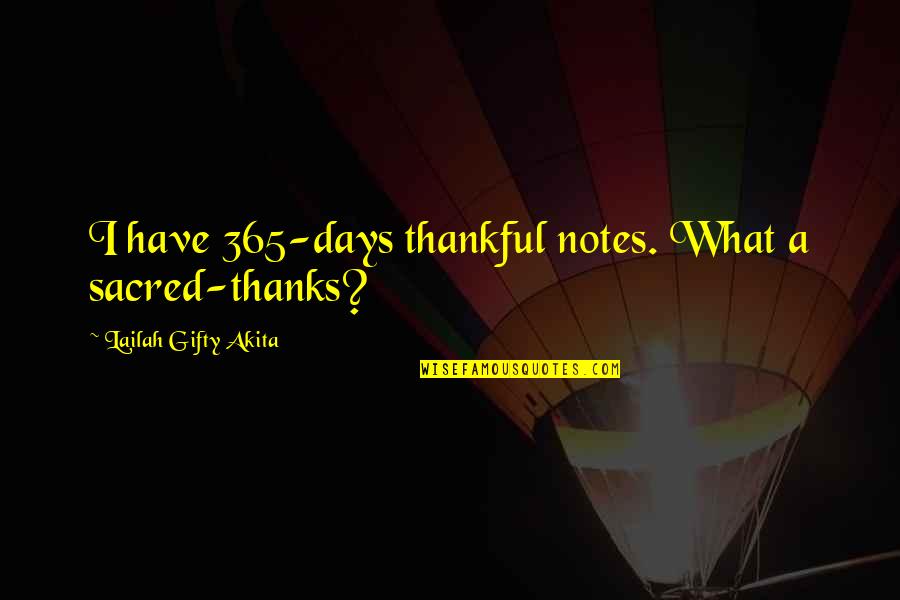 I have 365-days thankful notes. What a sacred-thanks? —
Lailah Gifty Akita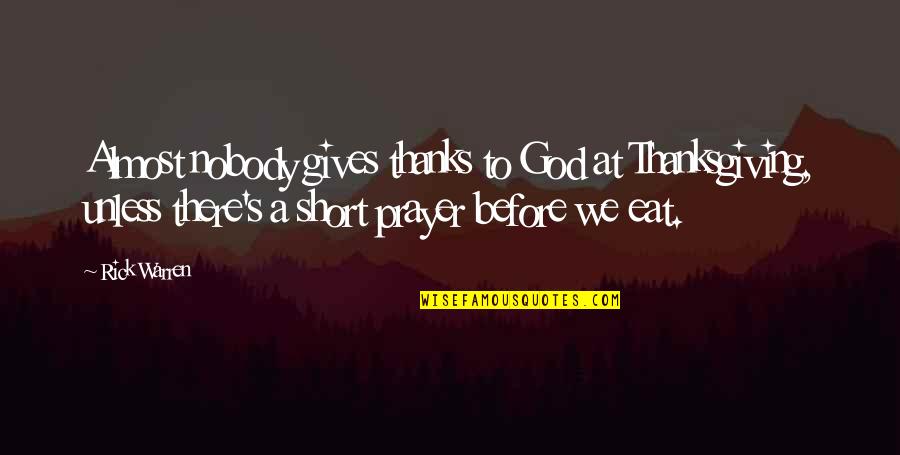 Almost nobody gives thanks to God at Thanksgiving, unless there's a short prayer before we eat. —
Rick Warren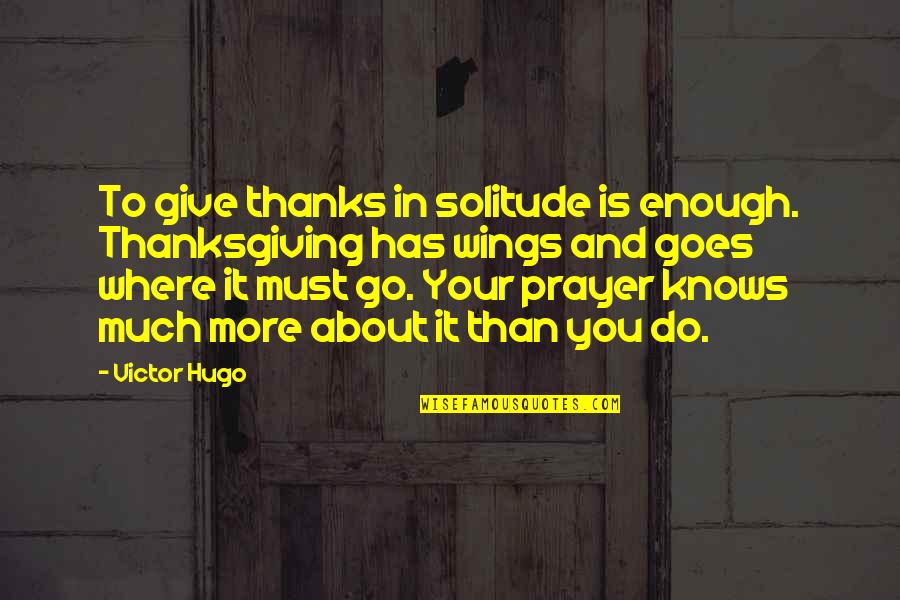 To give thanks in solitude is enough. Thanksgiving has wings and goes where it must go. Your prayer knows much more about it than you do. —
Victor Hugo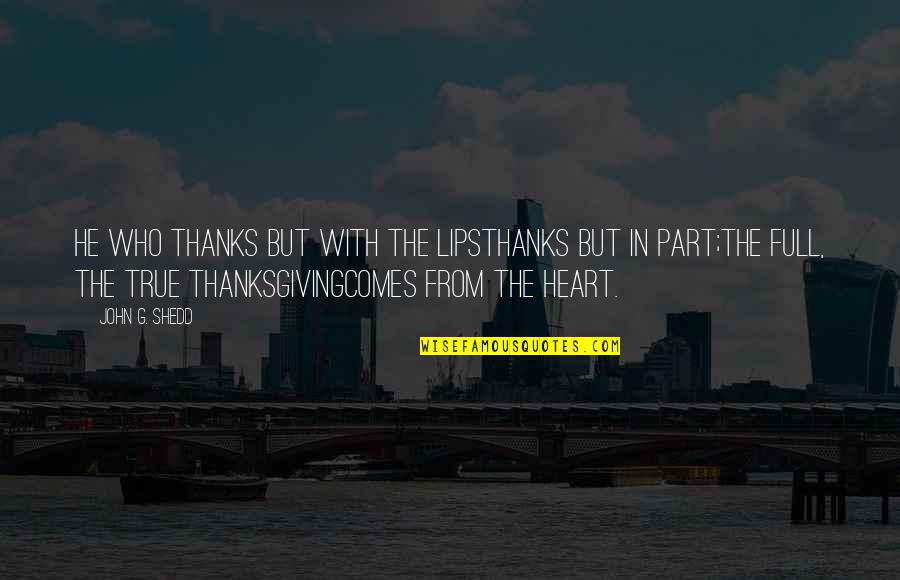 He who thanks but with the lips
Thanks but in part;
The full, the true Thanksgiving
Comes from the heart. —
John G. Shedd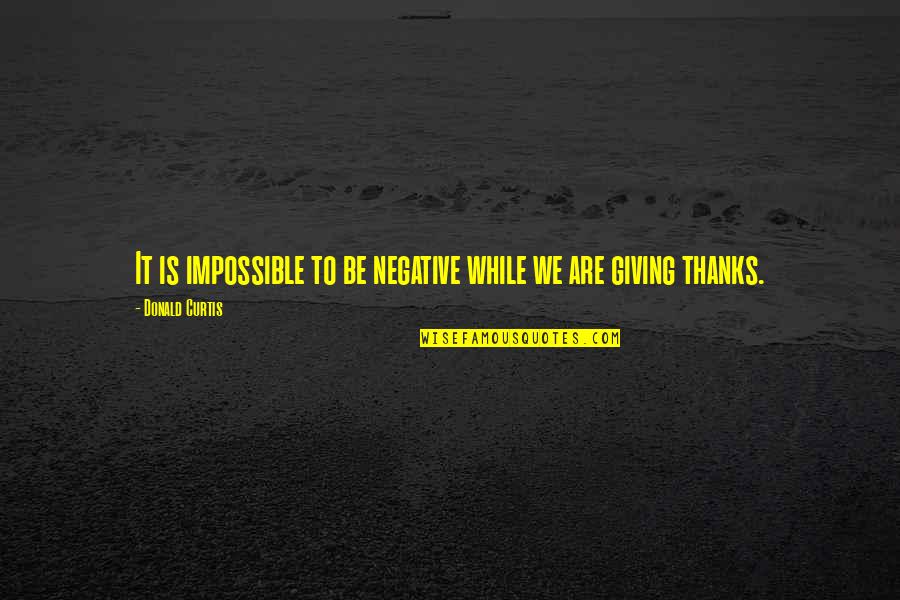 It is impossible to be negative while we are giving thanks. —
Donald Curtis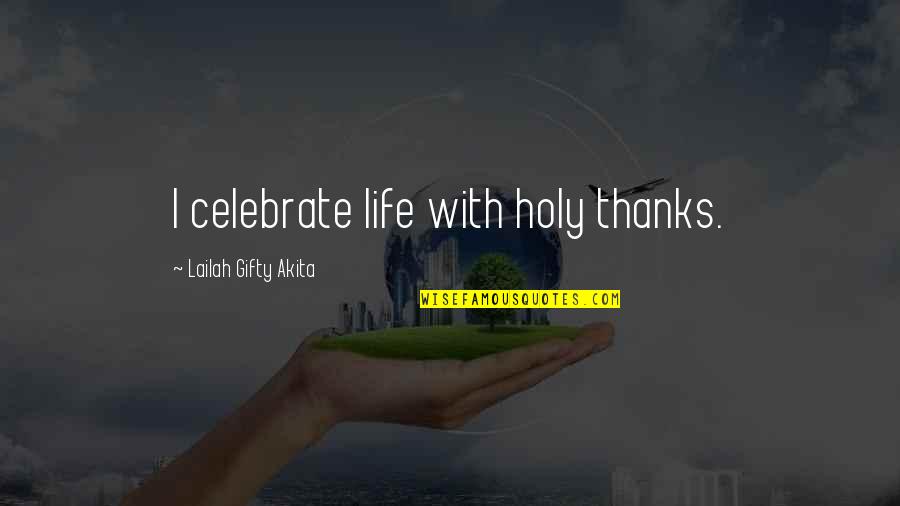 I celebrate life with holy thanks. —
Lailah Gifty Akita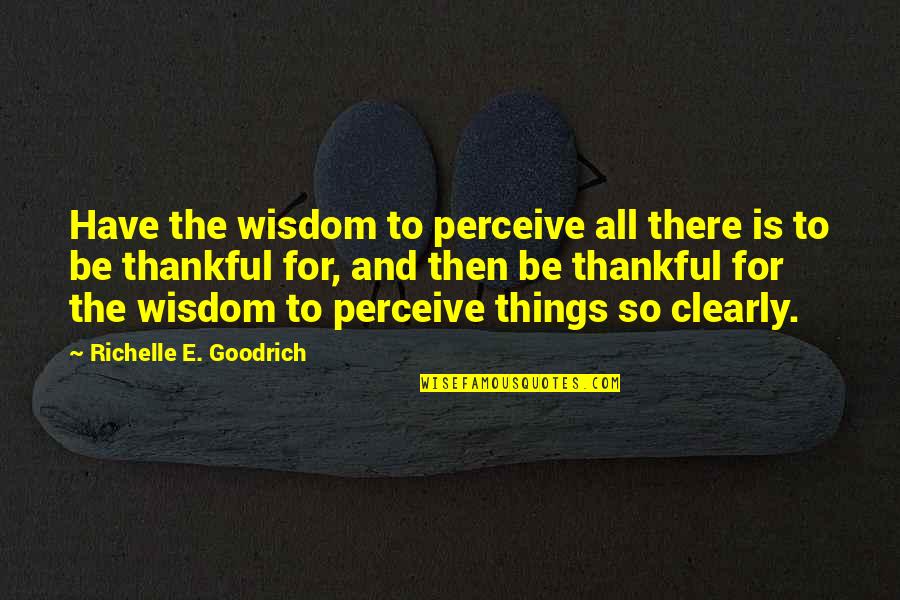 Have the wisdom to perceive all there is to be thankful for, and then be thankful for the wisdom to perceive things so clearly. —
Richelle E. Goodrich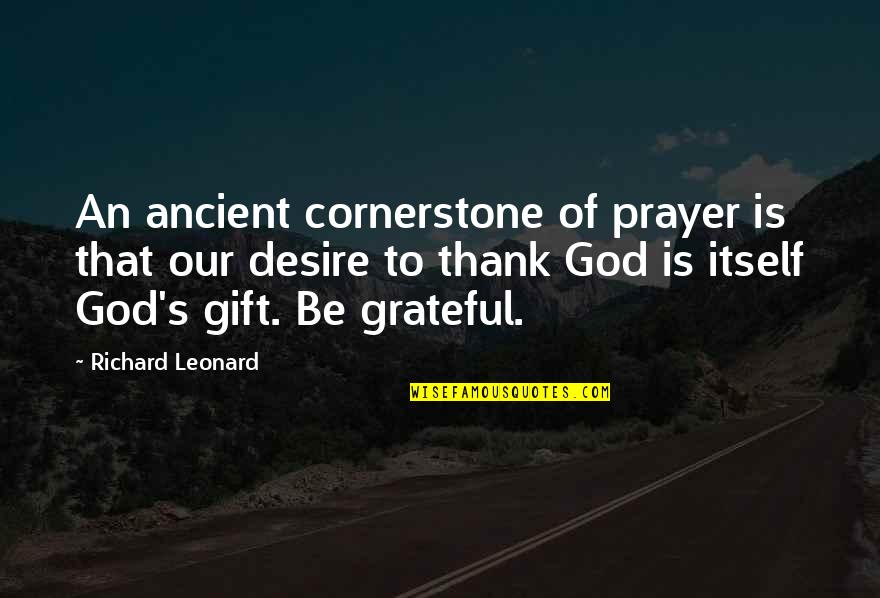 An ancient cornerstone of prayer is that our desire to thank God is itself God's gift. Be grateful. —
Richard Leonard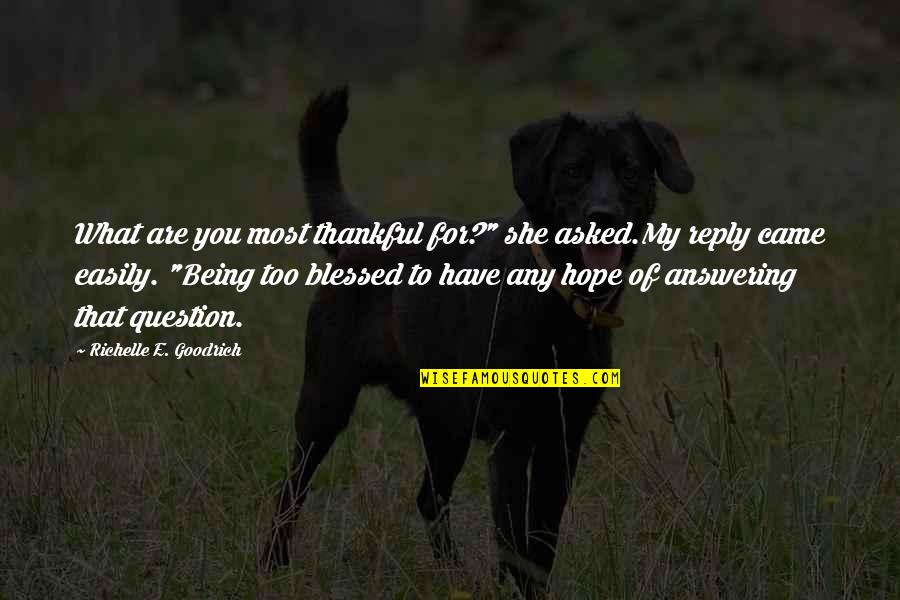 What are you most thankful for?" she asked.
My reply came easily. "Being too blessed to have any hope of answering that question. —
Richelle E. Goodrich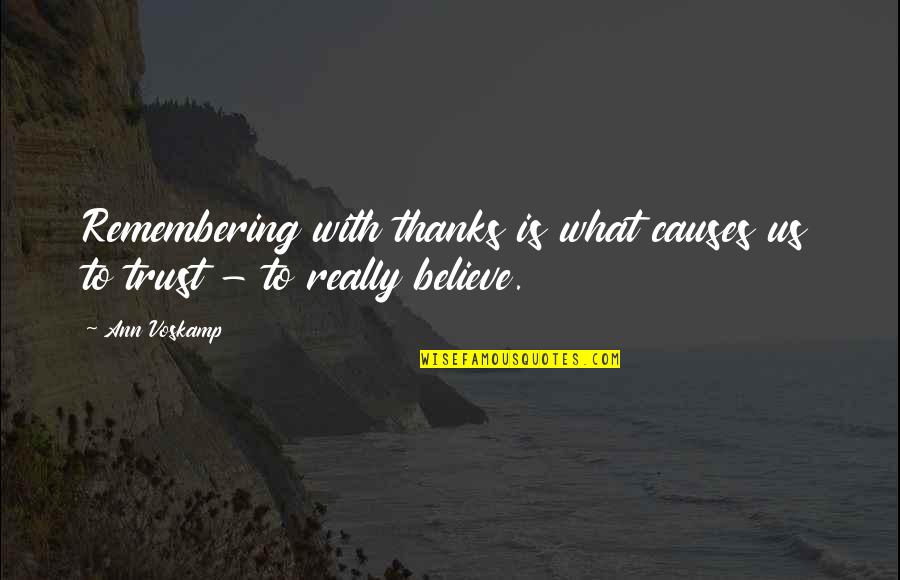 Remembering with thanks is what causes us to trust - to really believe. —
Ann Voskamp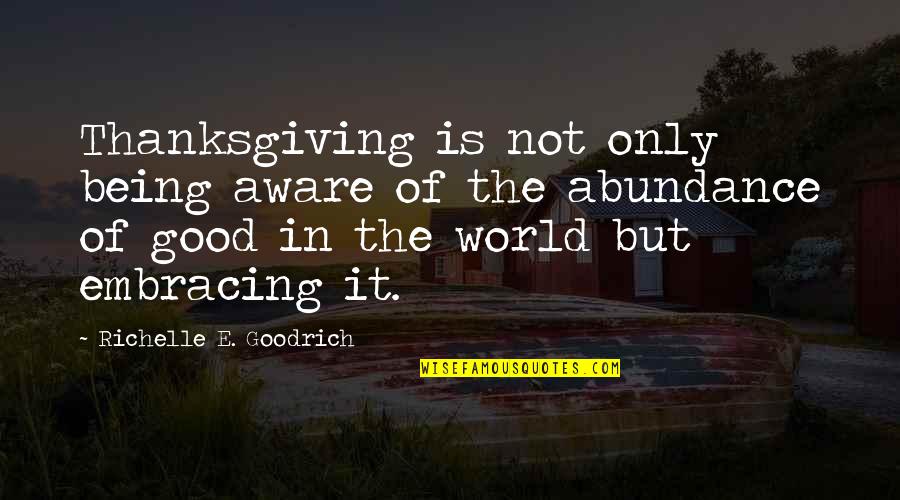 Thanksgiving is not only being aware of the abundance of good in the world but embracing it. —
Richelle E. Goodrich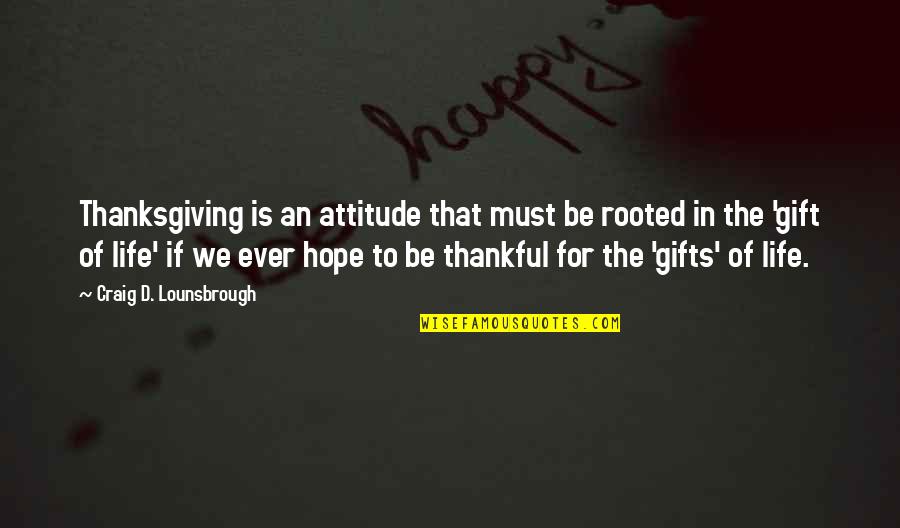 Thanksgiving is an attitude that must be rooted in the 'gift of life' if we ever hope to be thankful for the 'gifts' of life. —
Craig D. Lounsbrough