Tears On My Pillow Quotes
Collection of top 6 famous quotes about Tears On My Pillow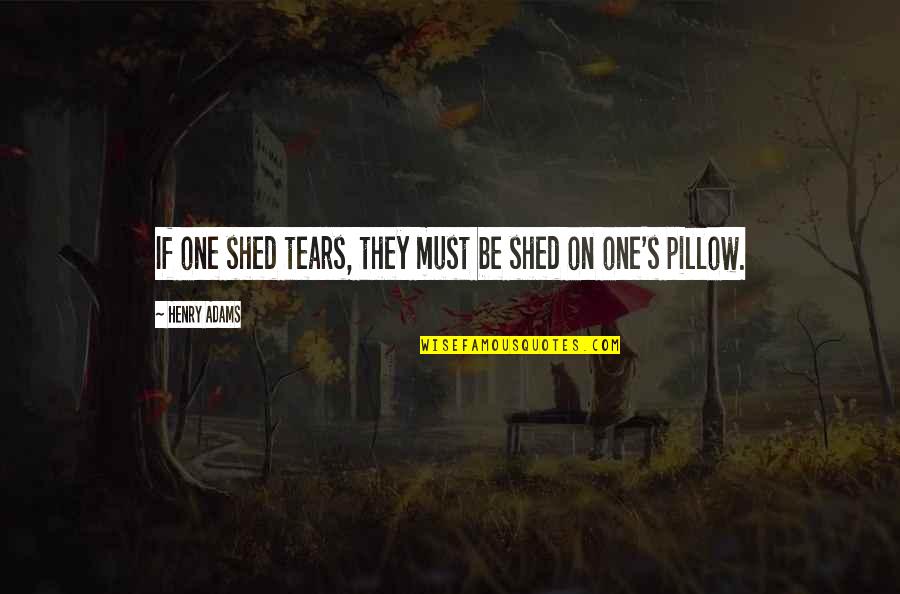 If one shed tears, they must be shed on one's pillow.
—
Henry Adams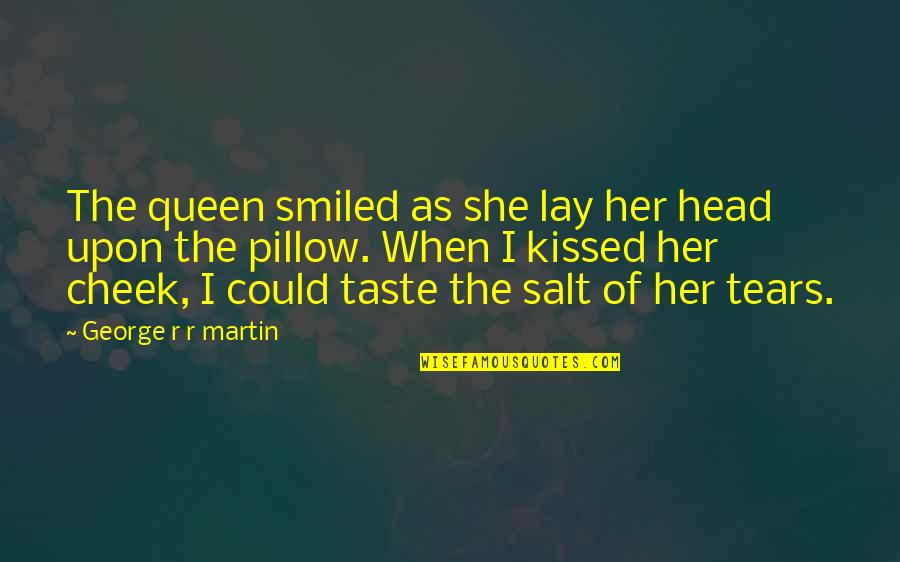 The queen smiled as she lay her head upon the pillow. When I kissed her cheek, I could taste the salt of her tears.
—
George R R Martin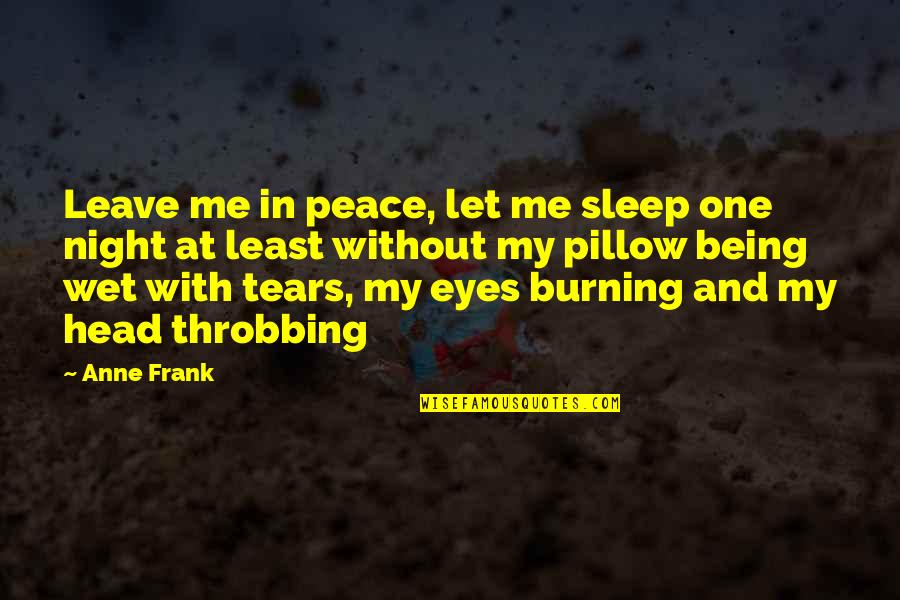 Leave me in peace, let me sleep one night at least without my pillow being wet with tears, my eyes burning and my head throbbing
—
Anne Frank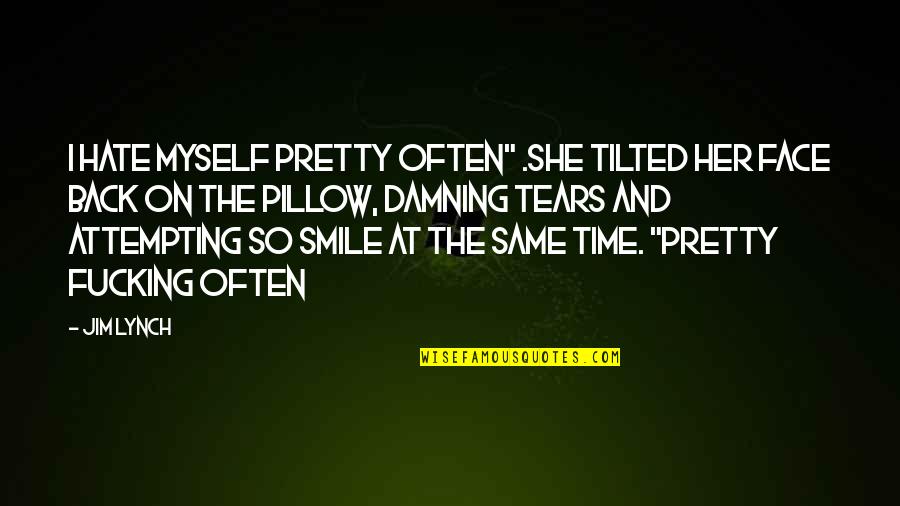 I hate myself pretty often" .She tilted her face back on the pillow, damning tears and attempting so smile at the same time. "Pretty fucking often —
Jim Lynch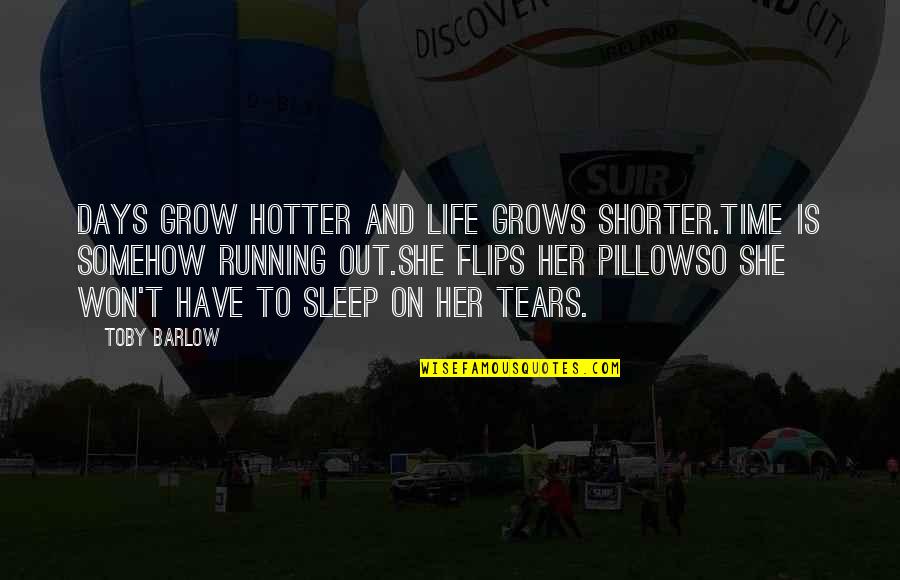 Days grow hotter and life grows shorter.
Time is somehow running out.
She flips her pillow
so she won't have to sleep on her tears. —
Toby Barlow
When I wake up, my pillow's cold and damp with tears. But tears for what? I have no idea. —
Haruki Murakami