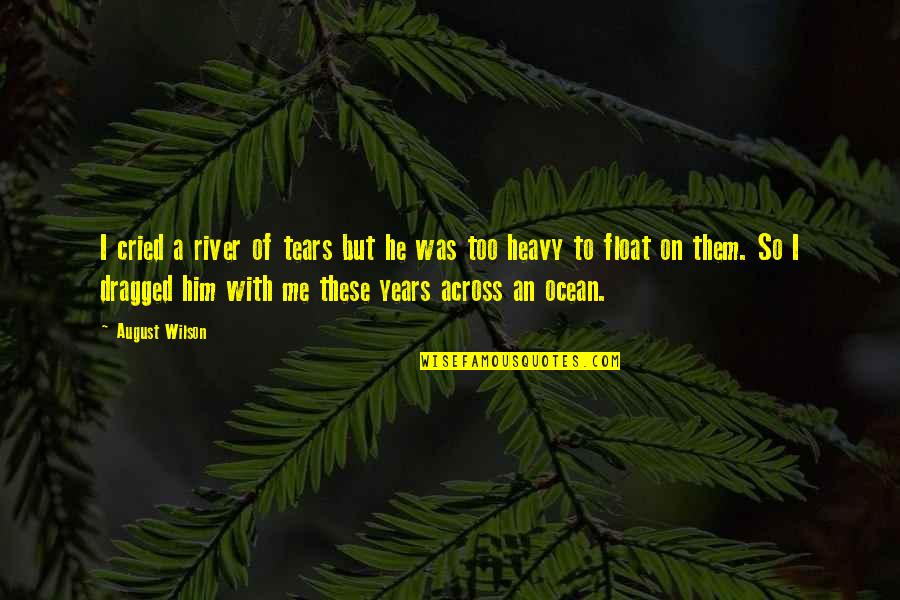 I cried a river of tears but he was too heavy to float on them. So I dragged him with me these years across an ocean.
—
August Wilson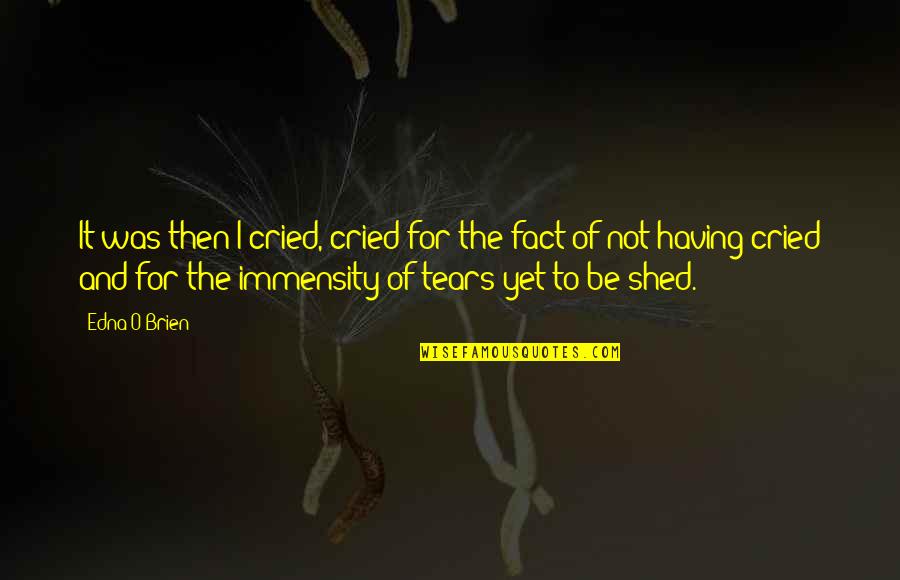 It was then I cried, cried for the fact of not having cried and for the immensity of tears yet to be shed.
—
Edna O'Brien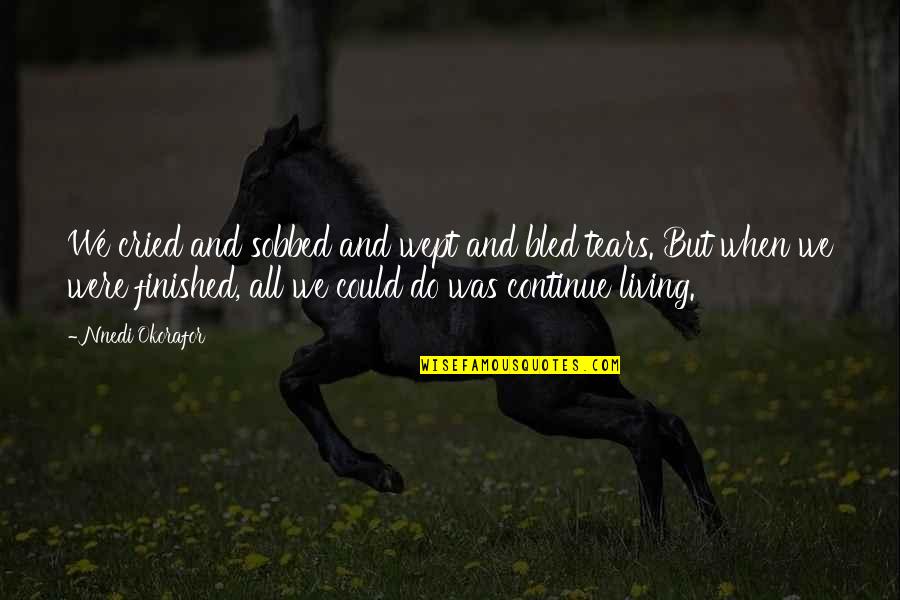 We cried and sobbed and wept and bled tears. But when we were finished, all we could do was continue living.
—
Nnedi Okorafor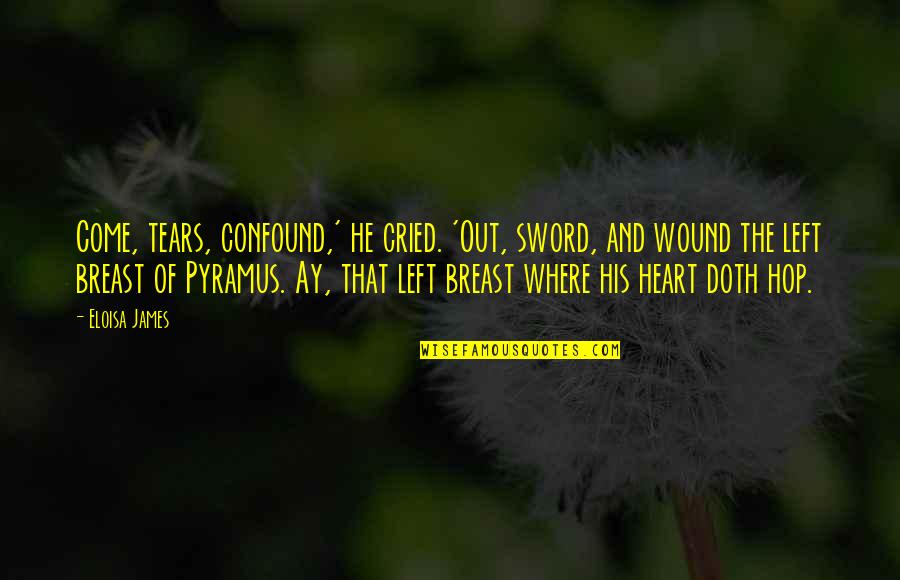 Come, tears, confound,' he cried. 'Out, sword, and wound the left breast of Pyramus. Ay, that left breast where his heart doth hop.
—
Eloisa James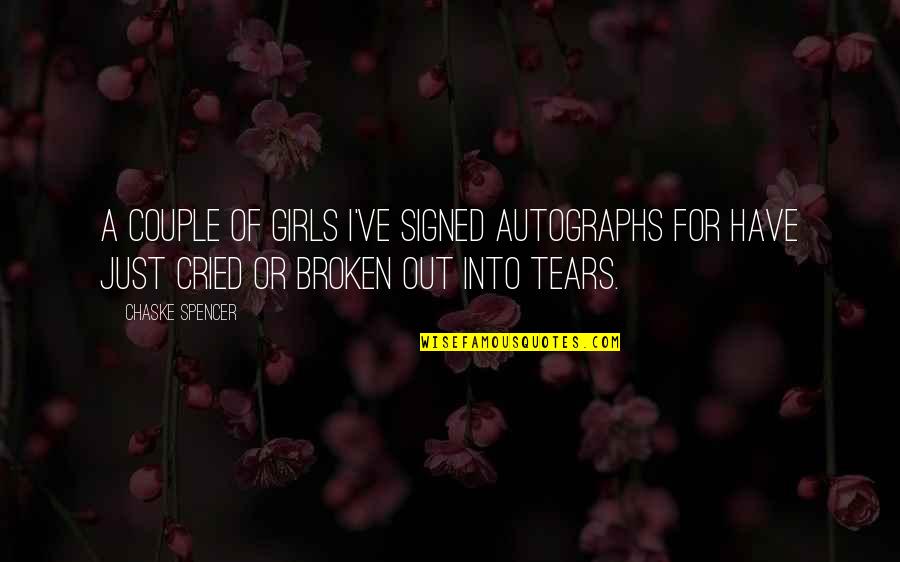 A couple of girls I've signed autographs for have just cried or broken out into tears.
—
Chaske Spencer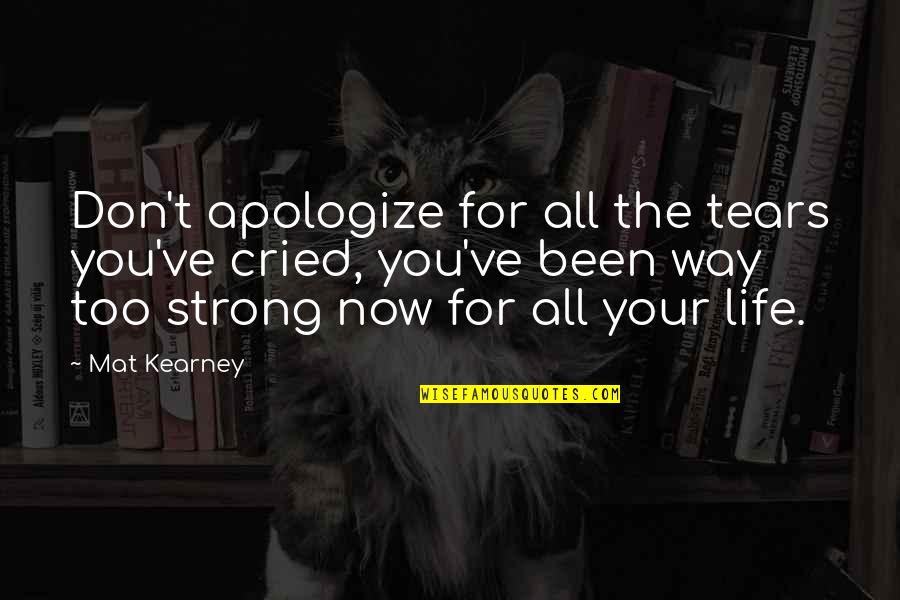 Don't apologize for all the tears you've cried, you've been way too strong now for all your life.
—
Mat Kearney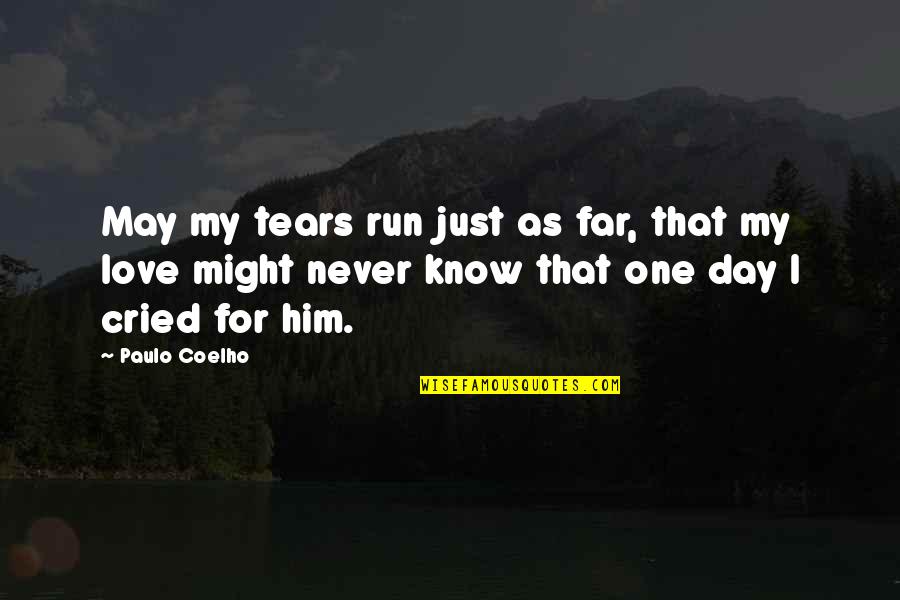 May my tears run just as far, that my love might never know that one day I cried for him.
—
Paulo Coelho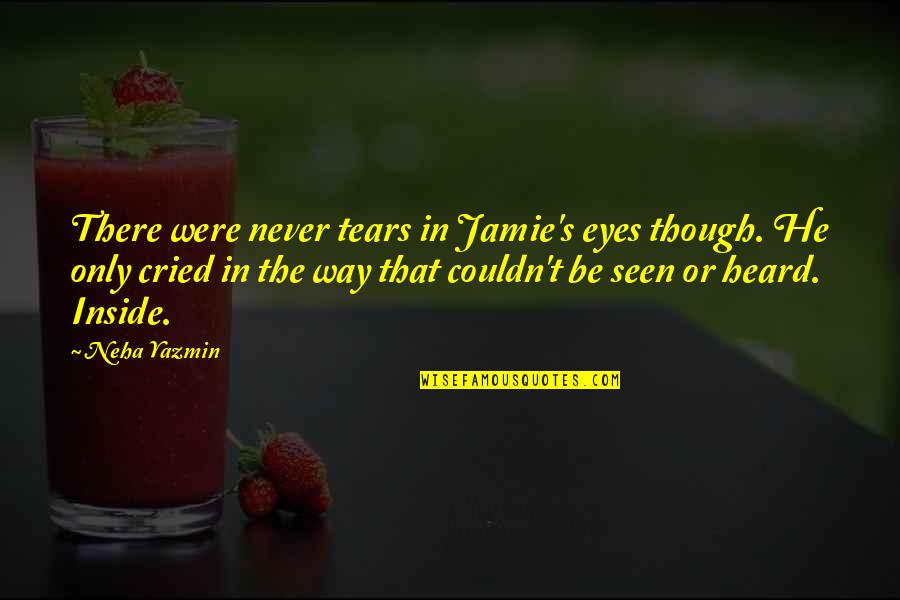 There were never tears in Jamie's eyes though. He only cried in the way that couldn't be seen or heard. Inside.
—
Neha Yazmin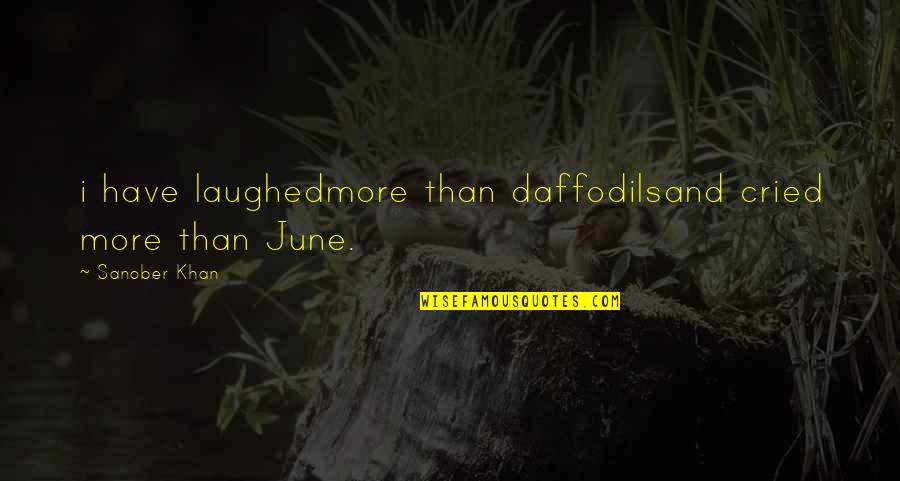 i have laughed
more than daffodils
and cried more than June.
—
Sanober Khan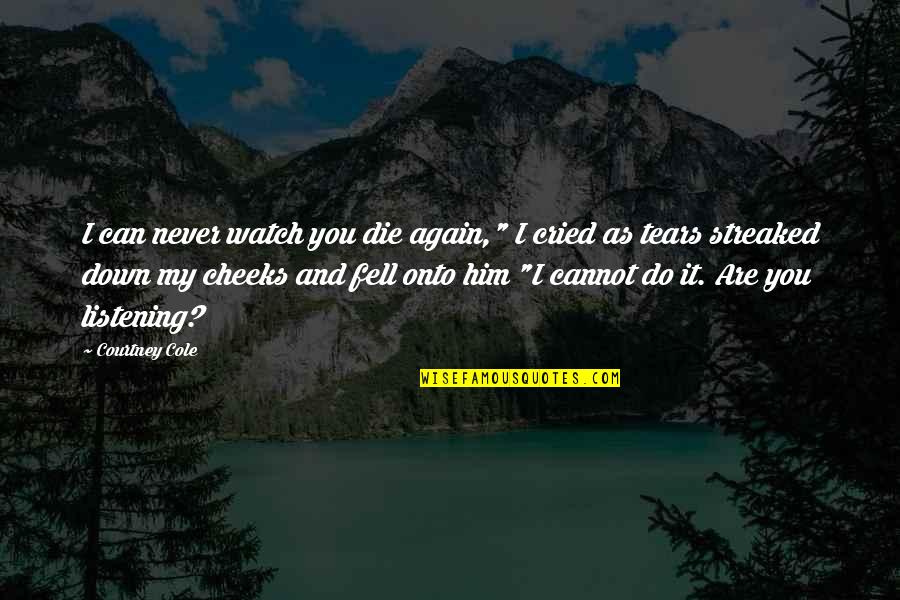 I can never watch you die again," I cried as tears streaked down my cheeks and fell onto him "I cannot do it. Are you listening?
—
Courtney Cole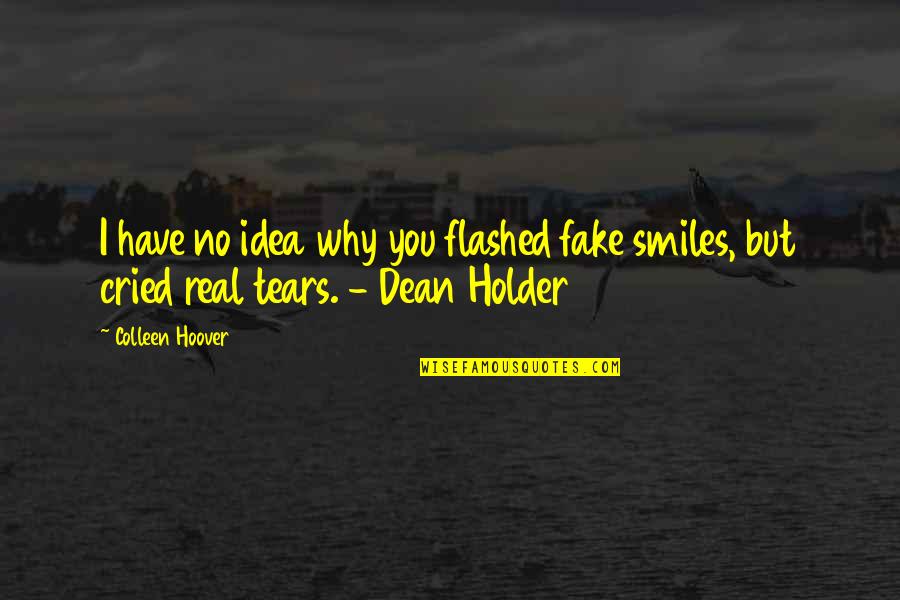 I have no idea why you flashed fake smiles, but cried real tears. - Dean Holder
—
Colleen Hoover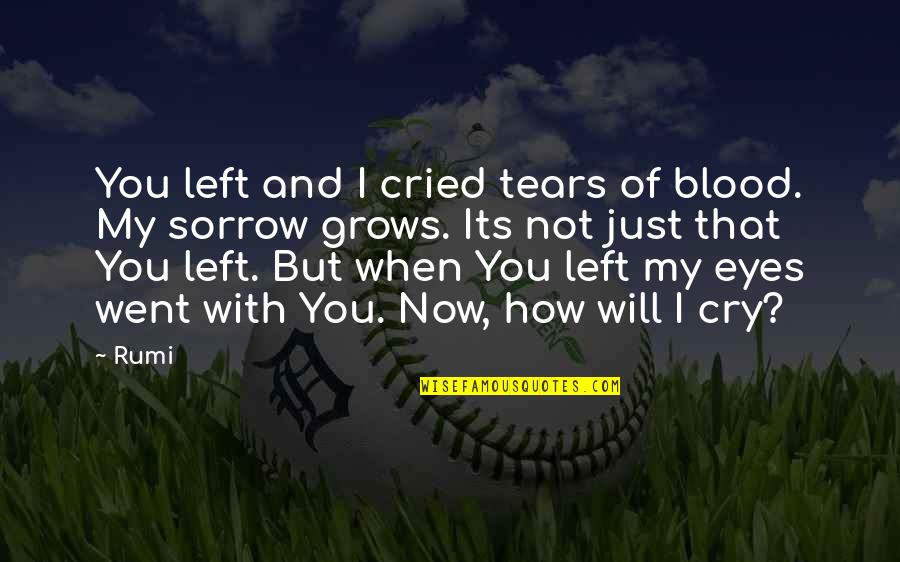 You left and I cried tears of blood. My sorrow grows. Its not just that You left. But when You left my eyes went with You. Now, how will I cry?
—
Rumi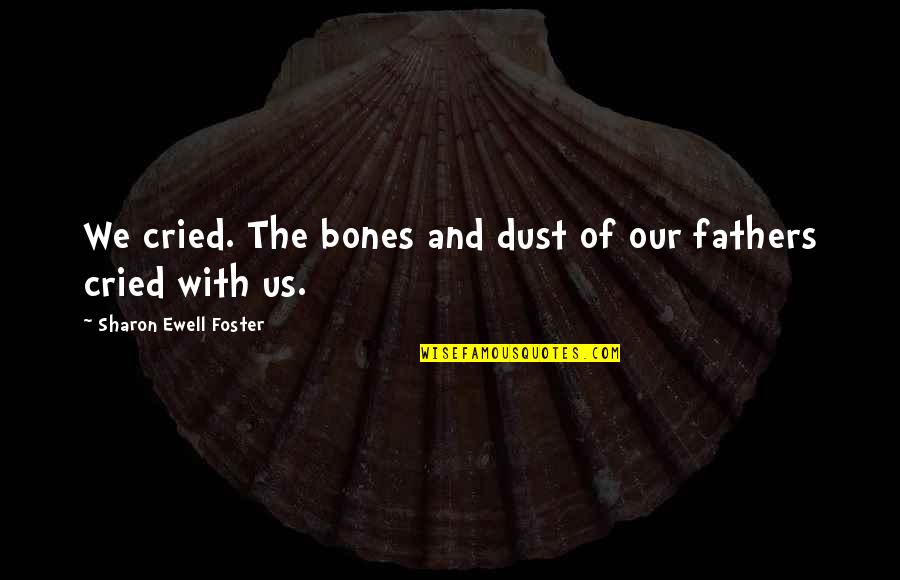 We cried. The bones and dust of our fathers cried with us.
—
Sharon Ewell Foster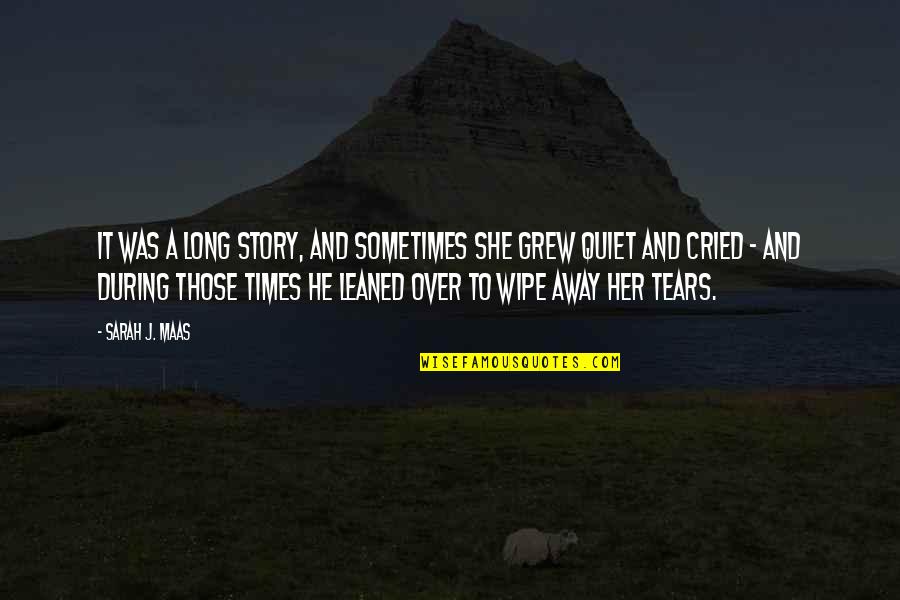 It was a long story, and sometimes she grew quiet and cried - and during those times he leaned over to wipe away her tears.
—
Sarah J. Maas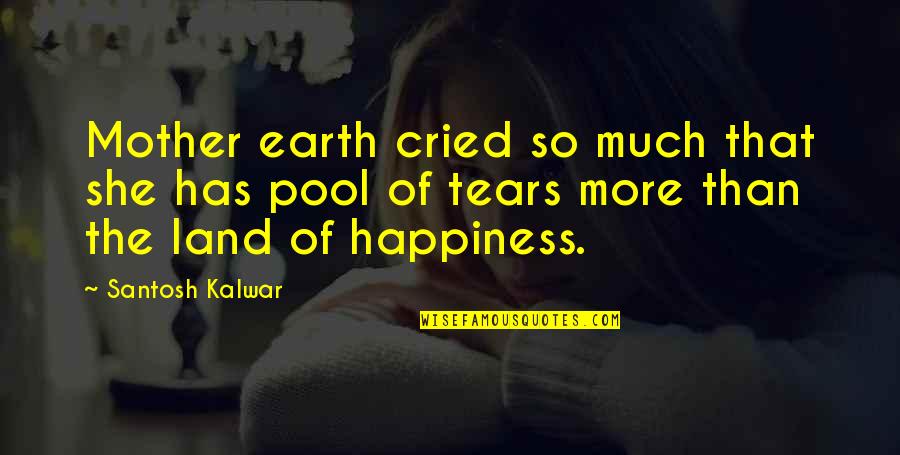 Mother earth cried so much that she has pool of tears more than the land of happiness.
—
Santosh Kalwar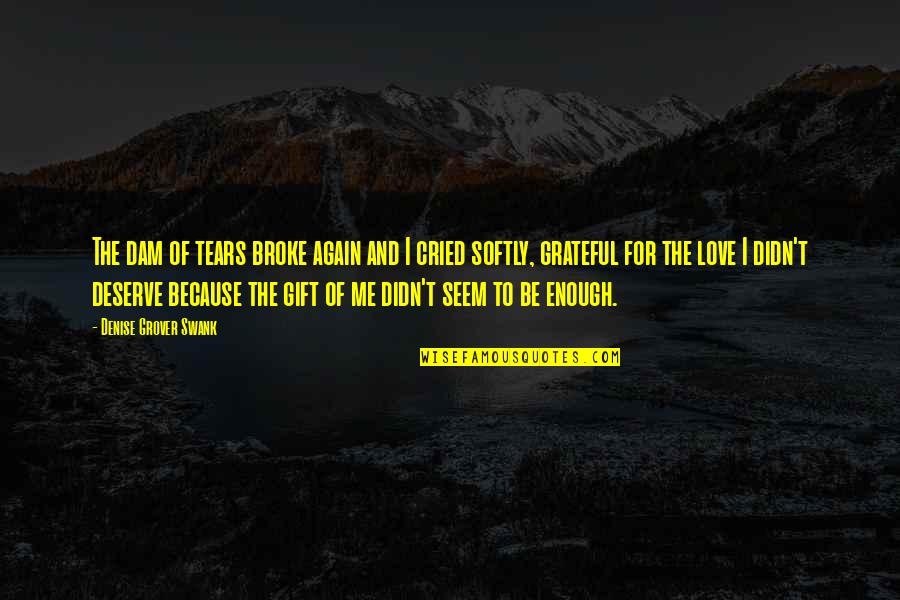 The dam of tears broke again and I cried softly, grateful for the love I didn't deserve because the gift of me didn't seem to be enough. —
Denise Grover Swank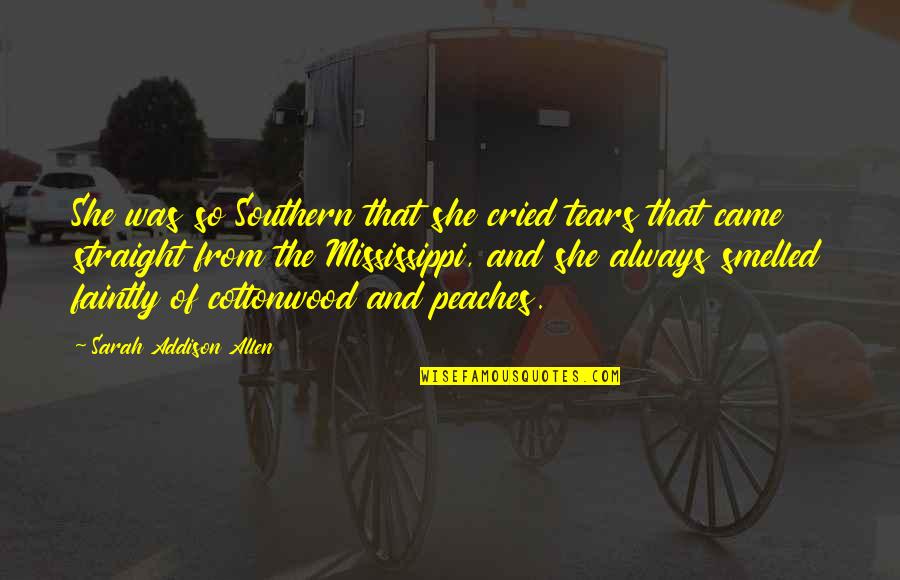 She was so Southern that she cried tears that came straight from the Mississippi, and she always smelled faintly of cottonwood and peaches. —
Sarah Addison Allen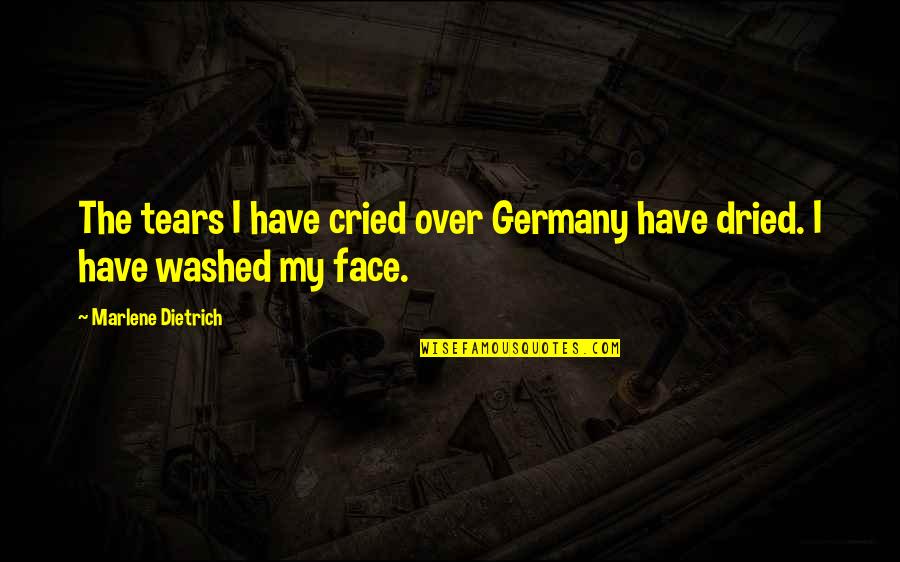 The tears I have cried over Germany have dried. I have washed my face. —
Marlene Dietrich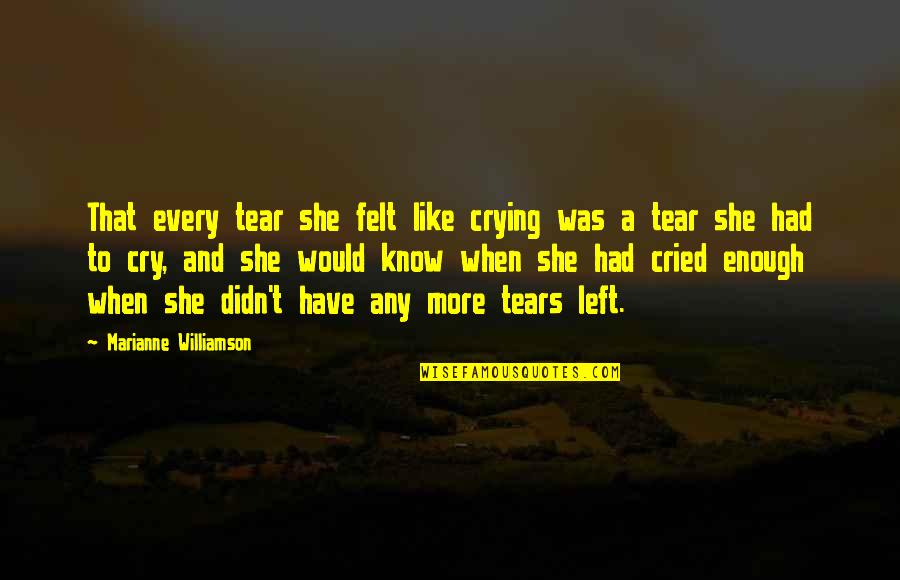 That every tear she felt like crying was a tear she had to cry, and she would know when she had cried enough when she didn't have any more tears left. —
Marianne Williamson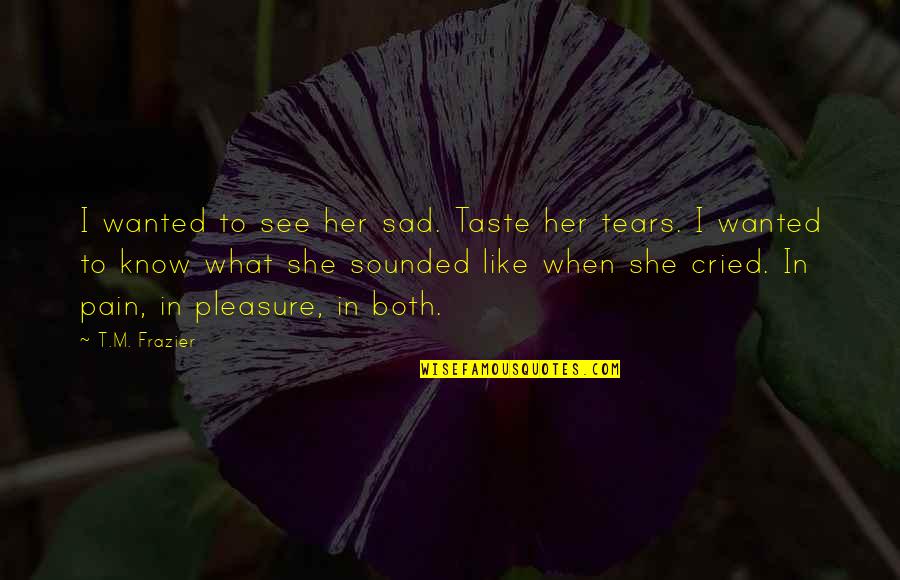 I wanted to see her sad. Taste her tears. I wanted to know what she sounded like when she cried. In pain, in pleasure, in both. —
T.M. Frazier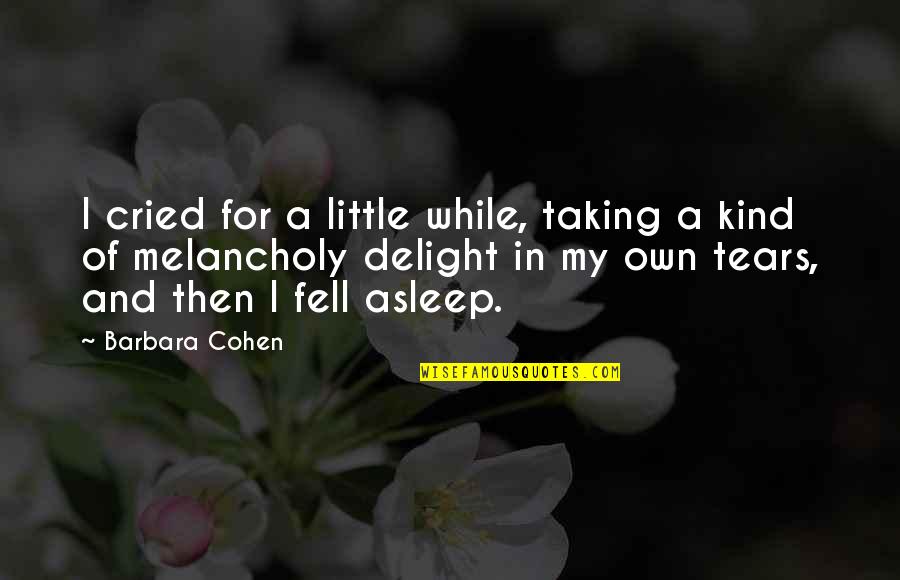 I cried for a little while, taking a kind of melancholy delight in my own tears, and then I fell asleep. —
Barbara Cohen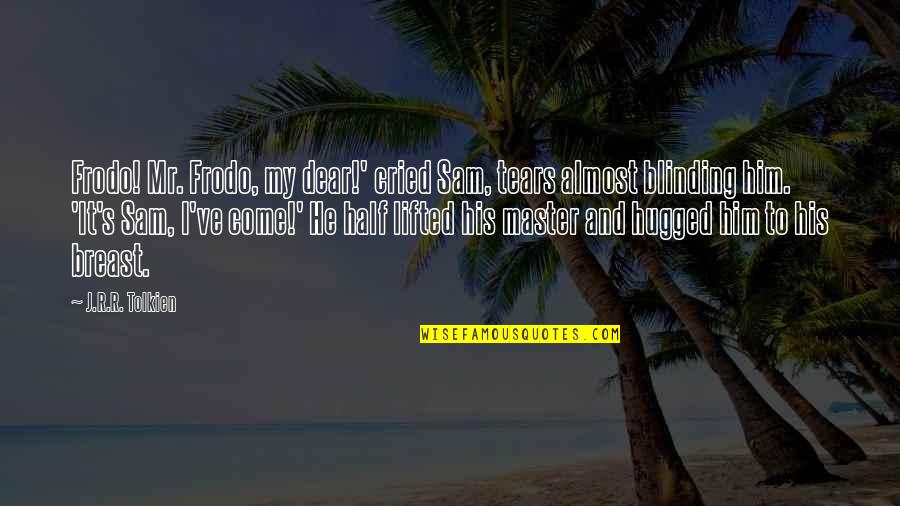 Frodo! Mr. Frodo, my dear!' cried Sam, tears almost blinding him. 'It's Sam, I've come!' He half lifted his master and hugged him to his breast. —
J.R.R. Tolkien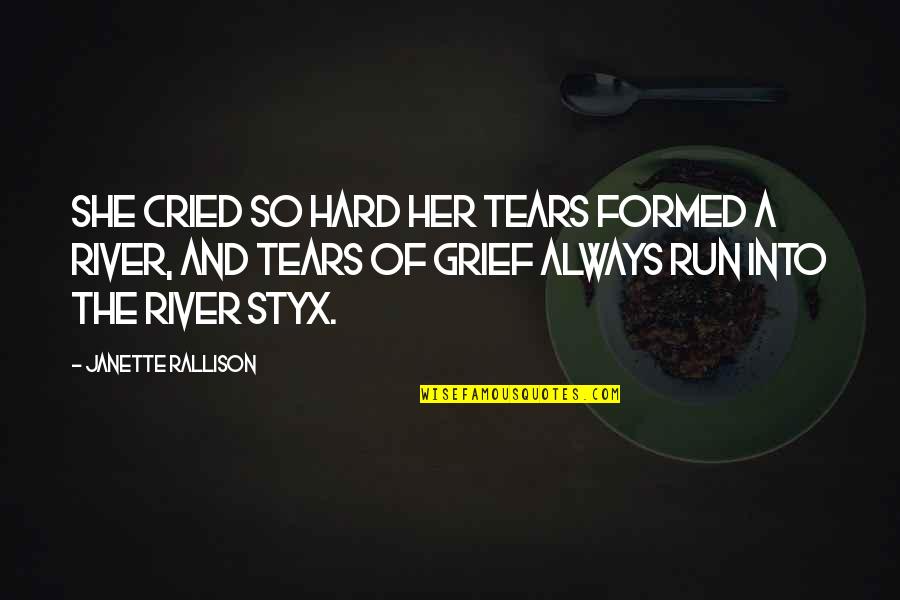 She cried so hard her tears formed a river, and tears of grief always run into the river Styx. —
Janette Rallison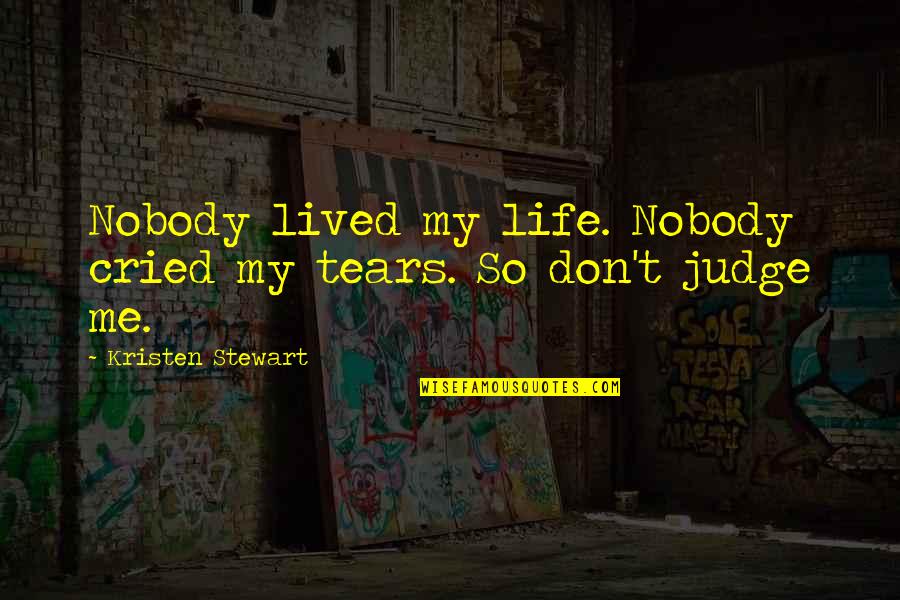 Nobody lived my life. Nobody cried my tears. So don't judge me. —
Kristen Stewart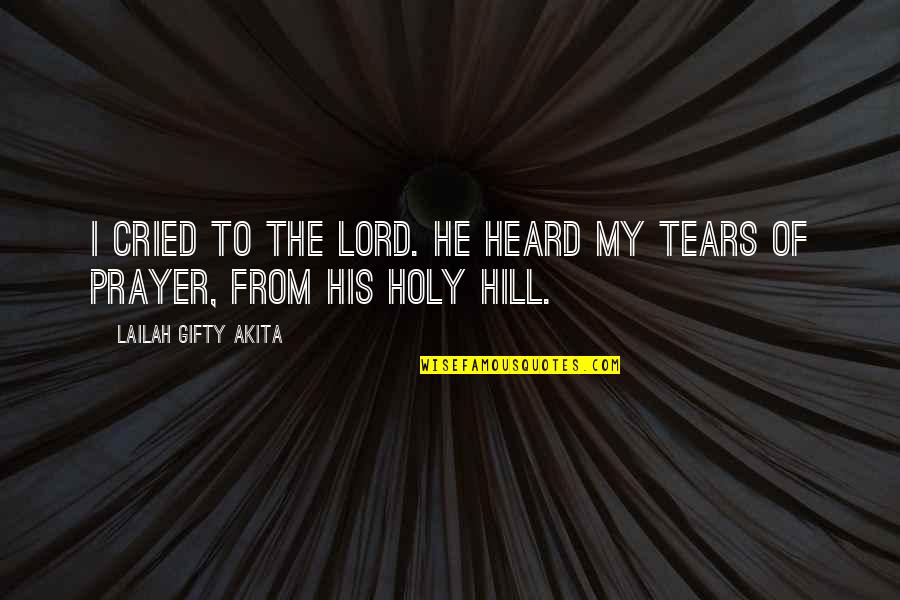 I cried to the Lord. He heard my tears of prayer, from His holy hill. —
Lailah Gifty Akita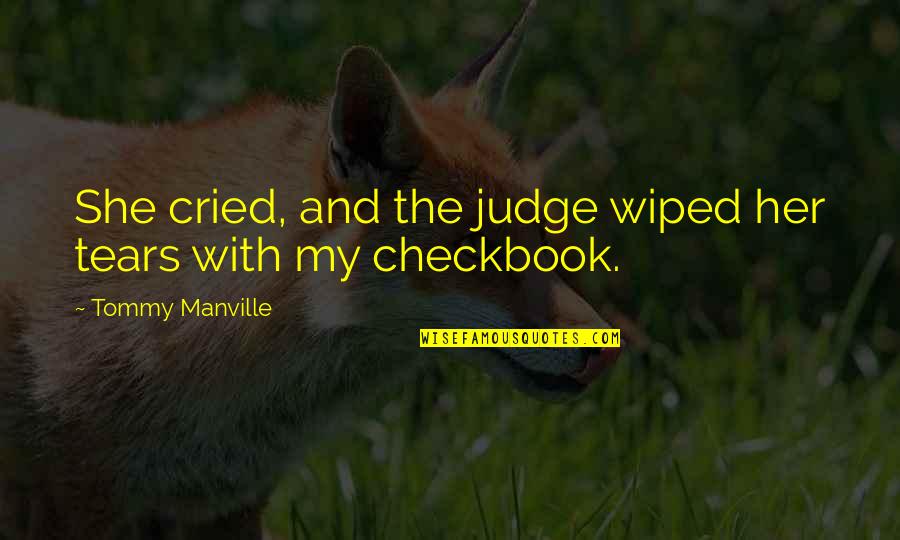 She cried, and the judge wiped her tears with my checkbook. —
Tommy Manville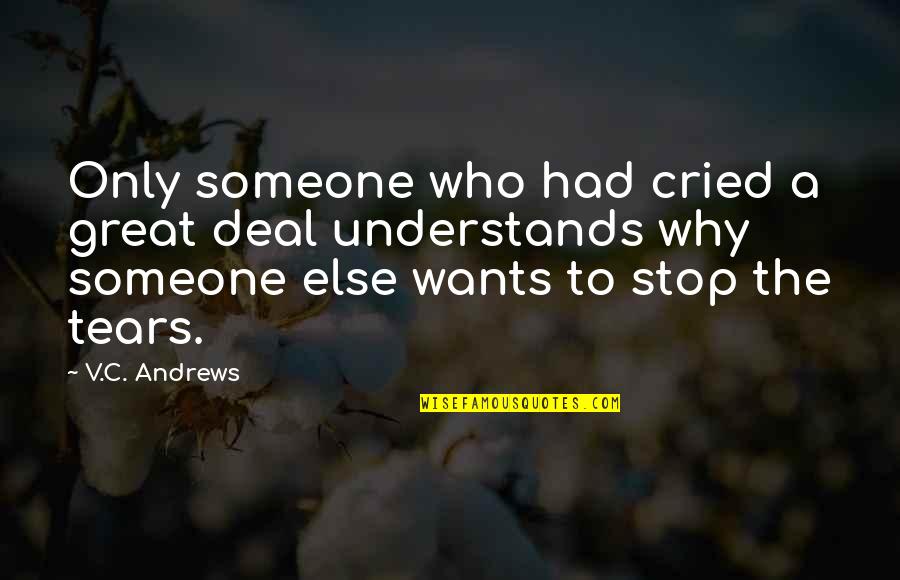 Only someone who had cried a great deal understands why someone else wants to stop the tears. —
V.C. Andrews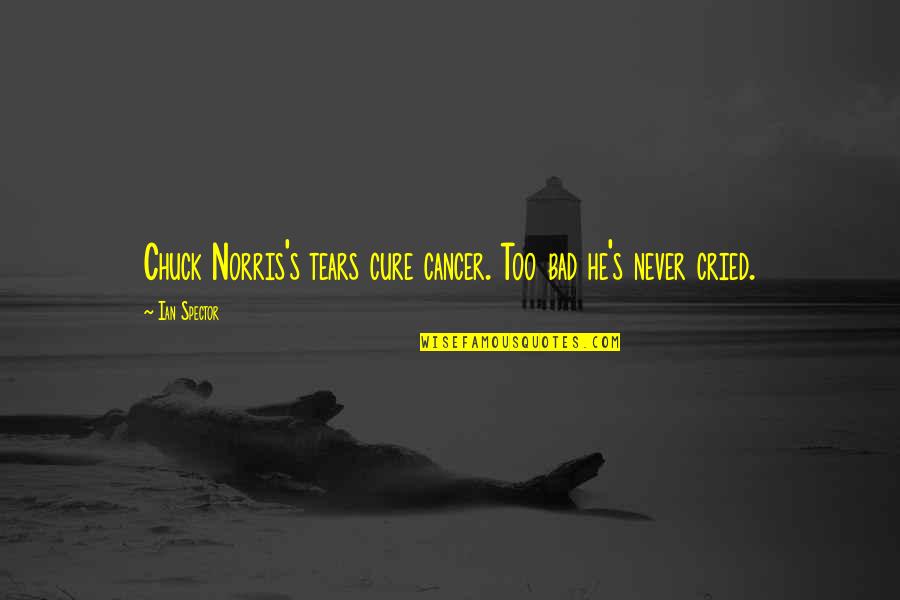 Chuck Norris's tears cure cancer. Too bad he's never cried. —
Ian Spector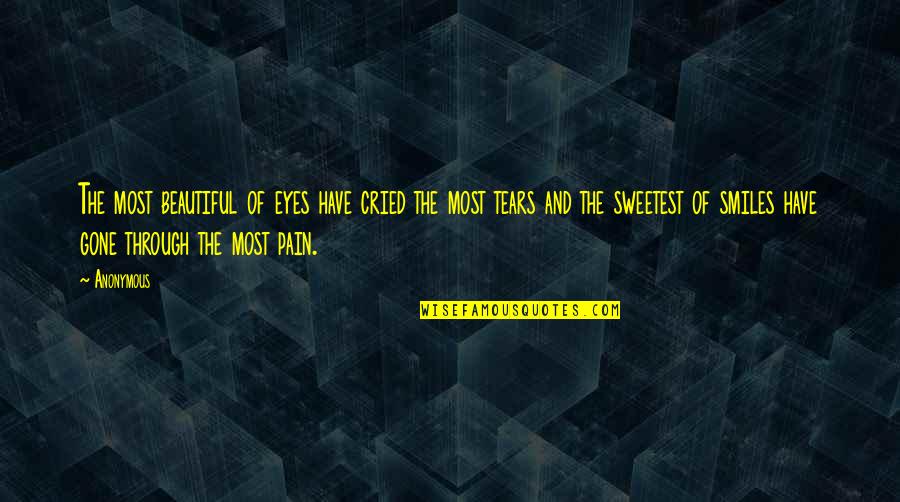 The most beautiful of eyes have cried the most tears and the sweetest of smiles have gone through the most pain. —
Anonymous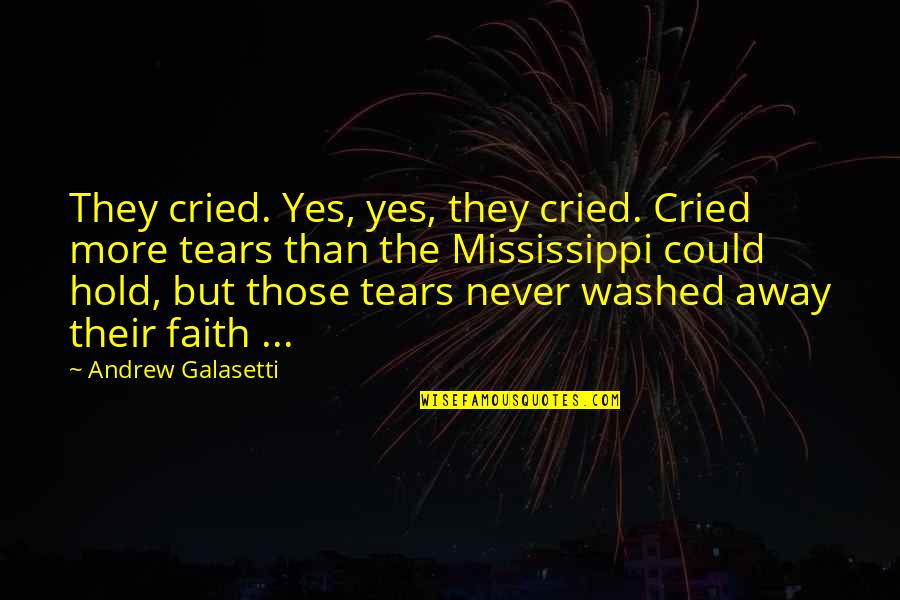 They cried. Yes, yes, they cried. Cried more tears than the Mississippi could hold, but those tears never washed away their faith ... —
Andrew Galasetti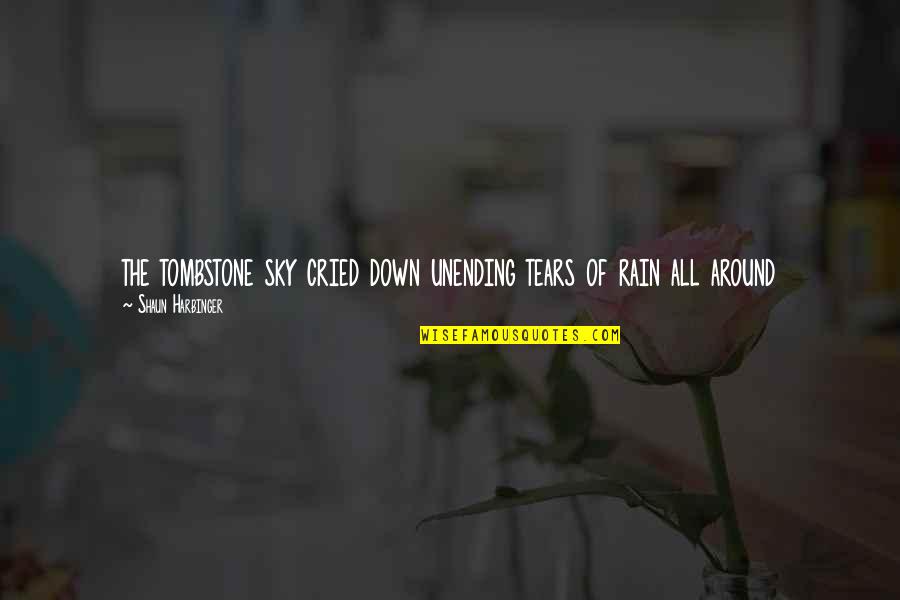 the tombstone sky cried down unending tears of rain all around —
Shaun Harbinger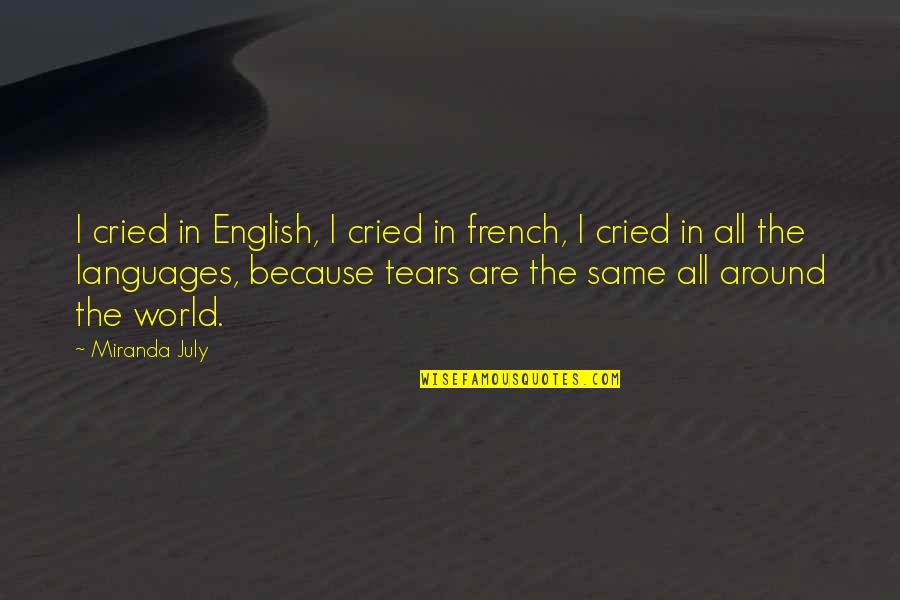 I cried in English, I cried in french, I cried in all the languages, because tears are the same all around the world. —
Miranda July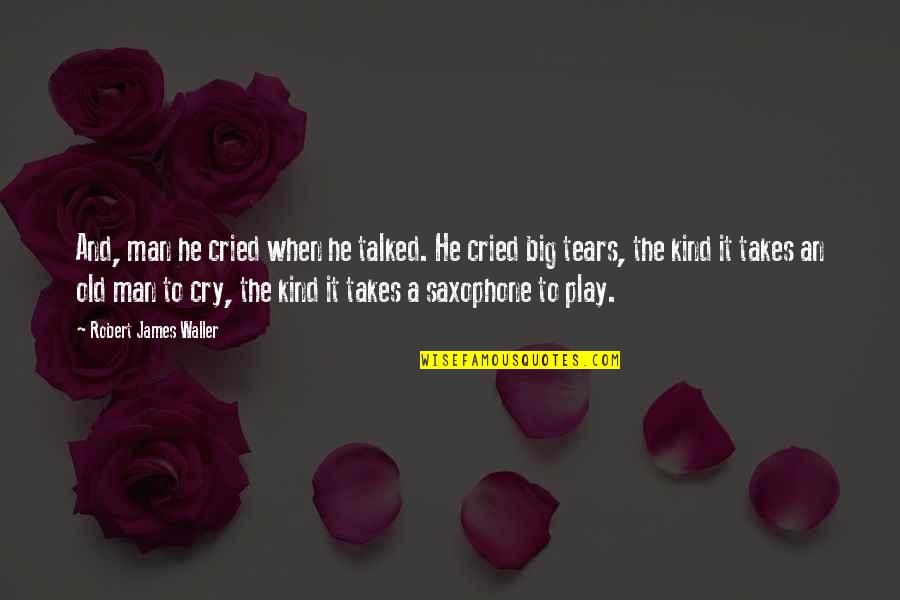 And, man he cried when he talked. He cried big tears, the kind it takes an old man to cry, the kind it takes a saxophone to play. —
Robert James Waller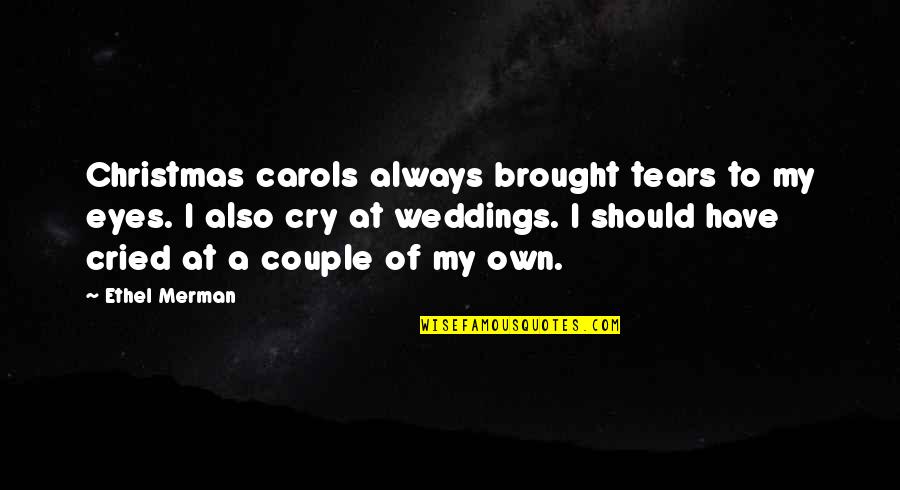 Christmas carols always brought tears to my eyes. I also cry at weddings. I should have cried at a couple of my own. —
Ethel Merman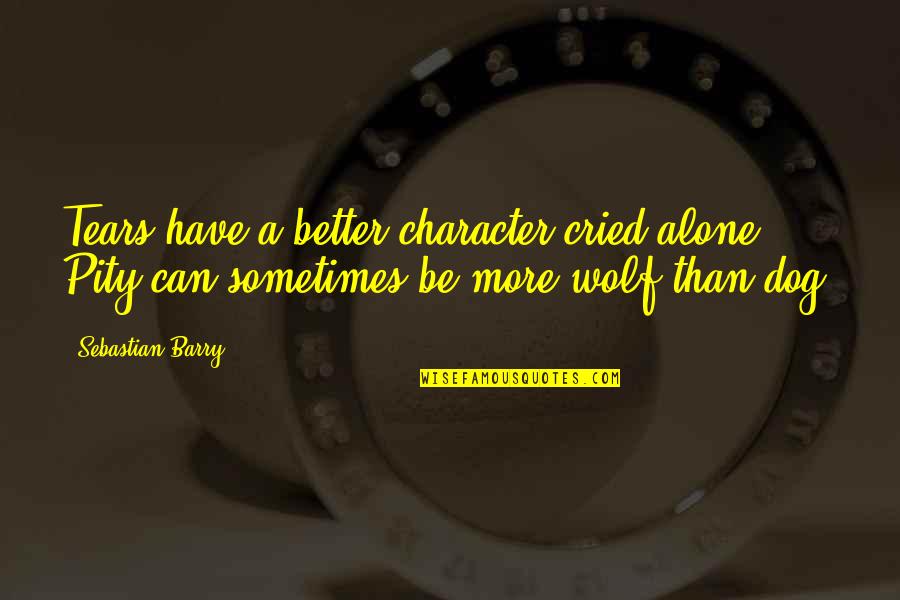 Tears have a better character cried alone. Pity can sometimes be more wolf than dog. —
Sebastian Barry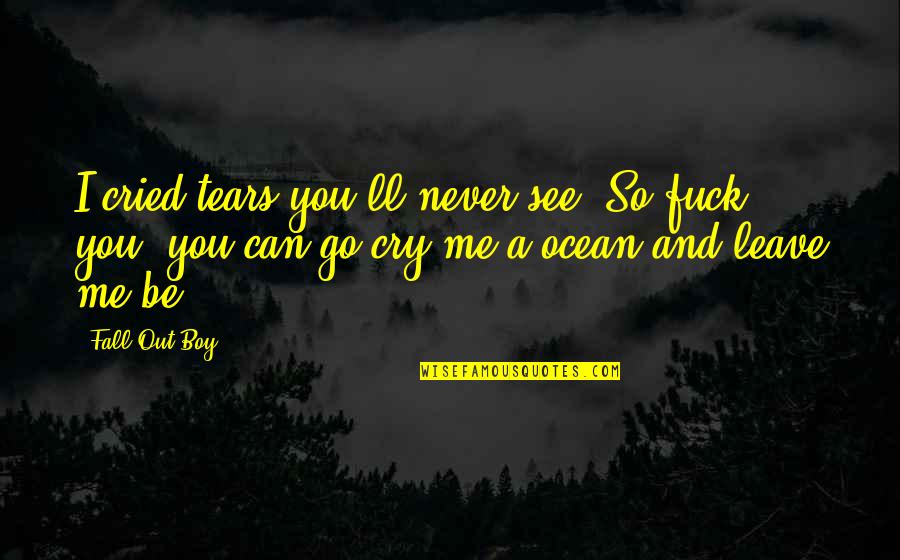 I cried tears you'll never see. So fuck you, you can go cry me a ocean and leave me be —
Fall Out Boy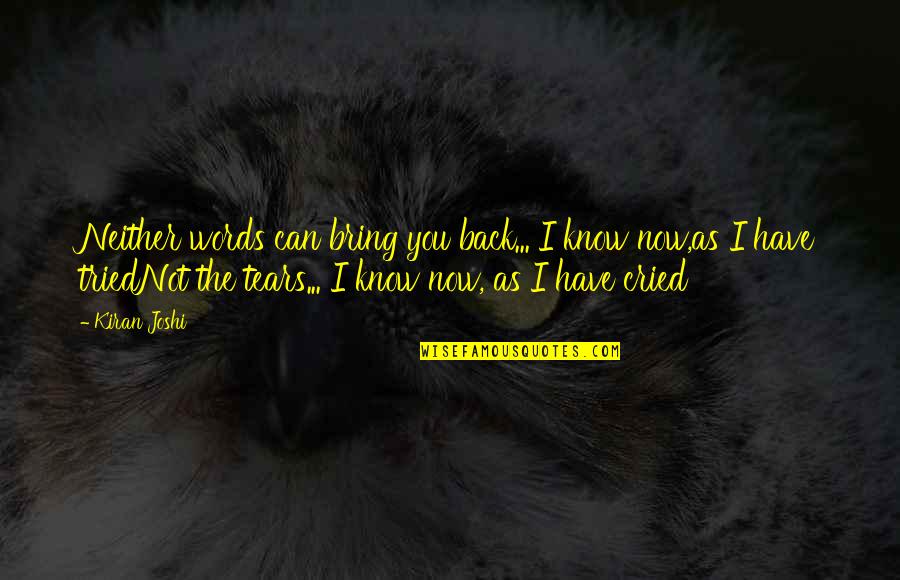 Neither words can bring you back... I know now,as I have tried
Not the tears... I know now, as I have cried —
Kiran Joshi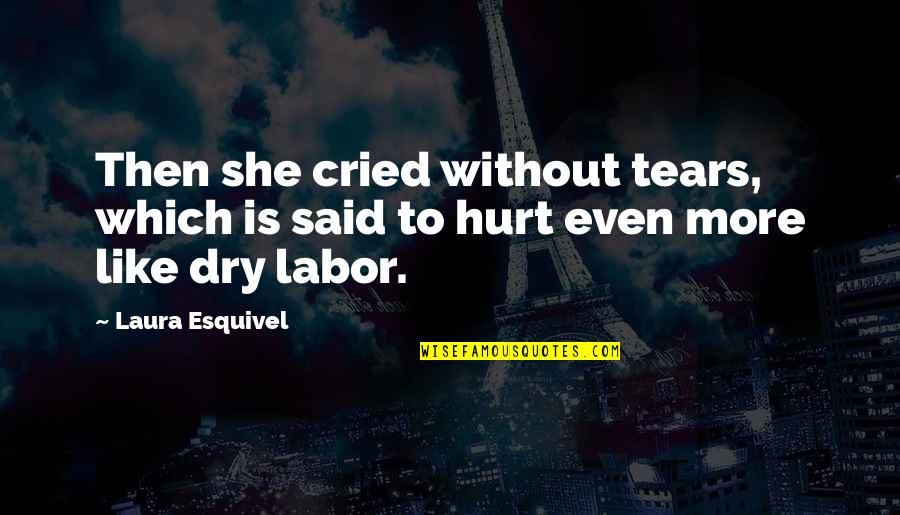 Then she cried without tears, which is said to hurt even more like dry labor. —
Laura Esquivel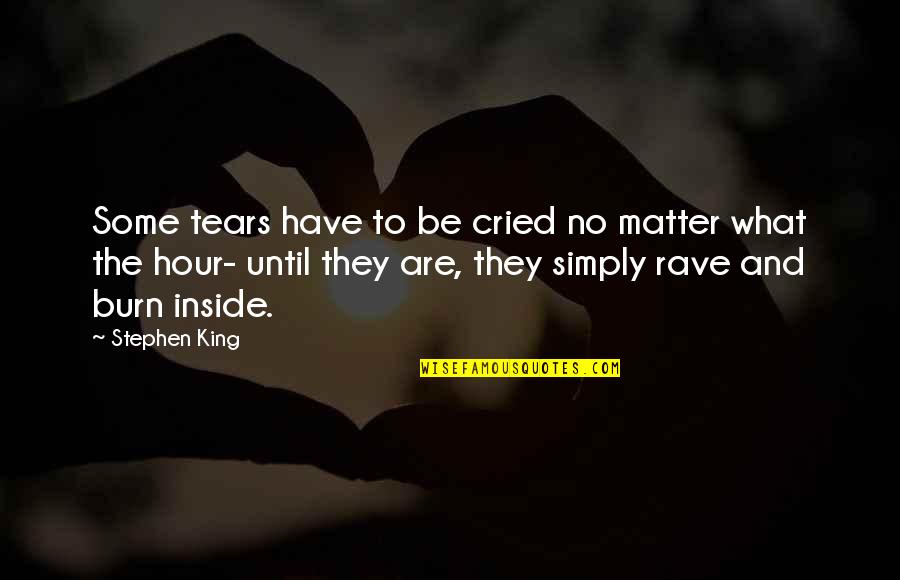 Some tears have to be cried no matter what the hour- until they are, they simply rave and burn inside. —
Stephen King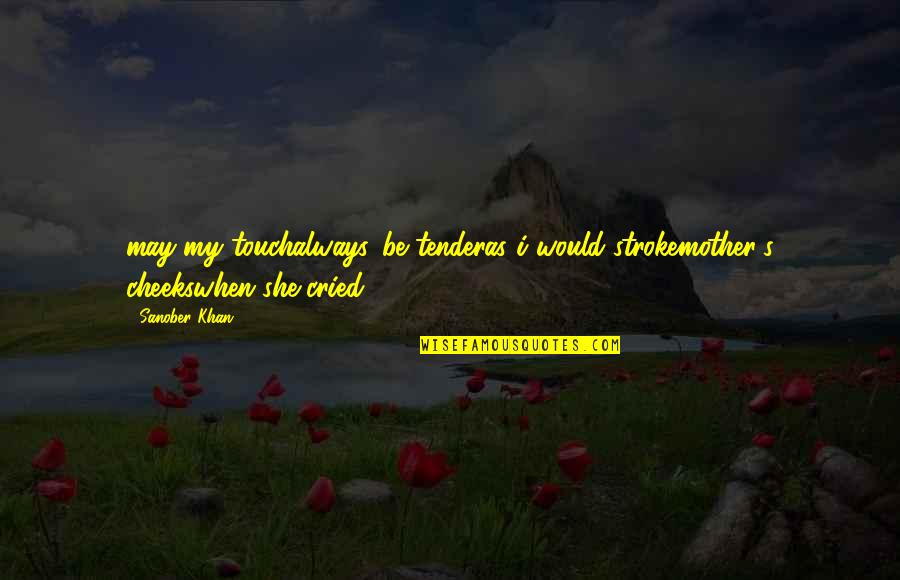 may my touch
always...be tender
as i would stroke
mother's cheeks
when she cried. —
Sanober Khan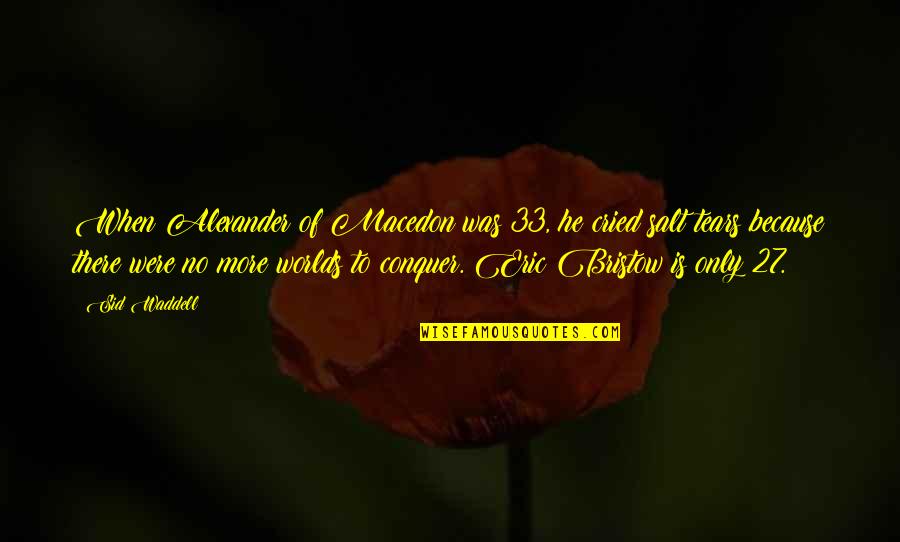 When Alexander of Macedon was 33, he cried salt tears because there were no more worlds to conquer. Eric Bristow is only 27. —
Sid Waddell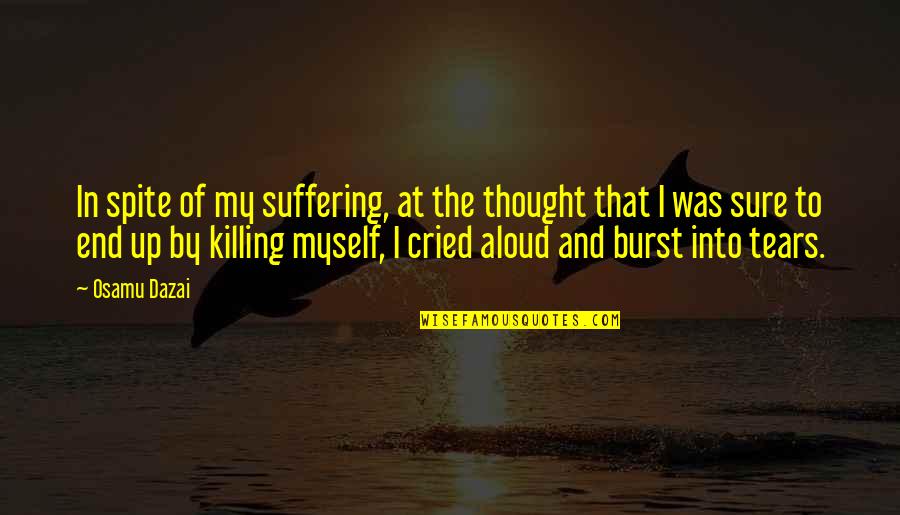 In spite of my suffering, at the thought that I was sure to end up by killing myself, I cried aloud and burst into tears. —
Osamu Dazai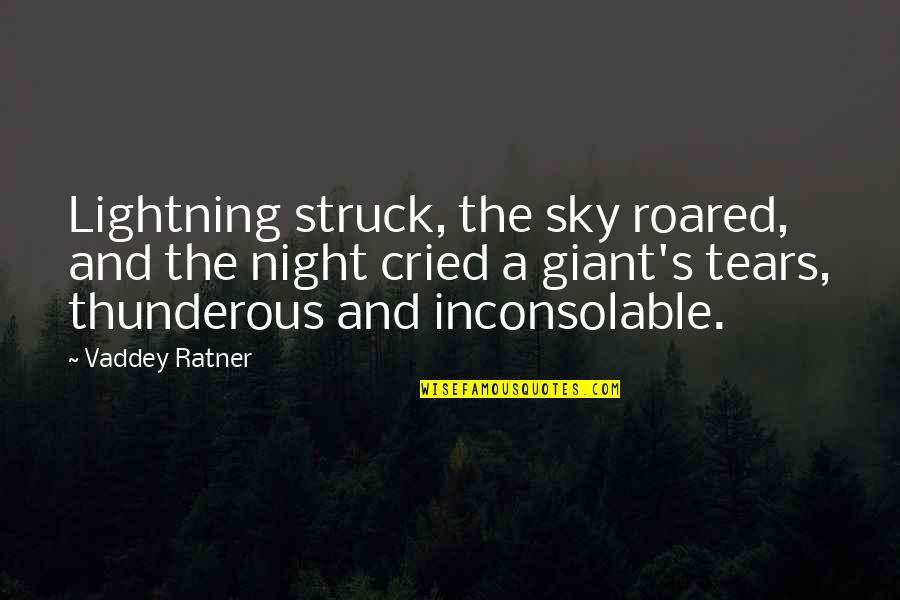 Lightning struck, the sky roared, and the night cried a giant's tears, thunderous and inconsolable. —
Vaddey Ratner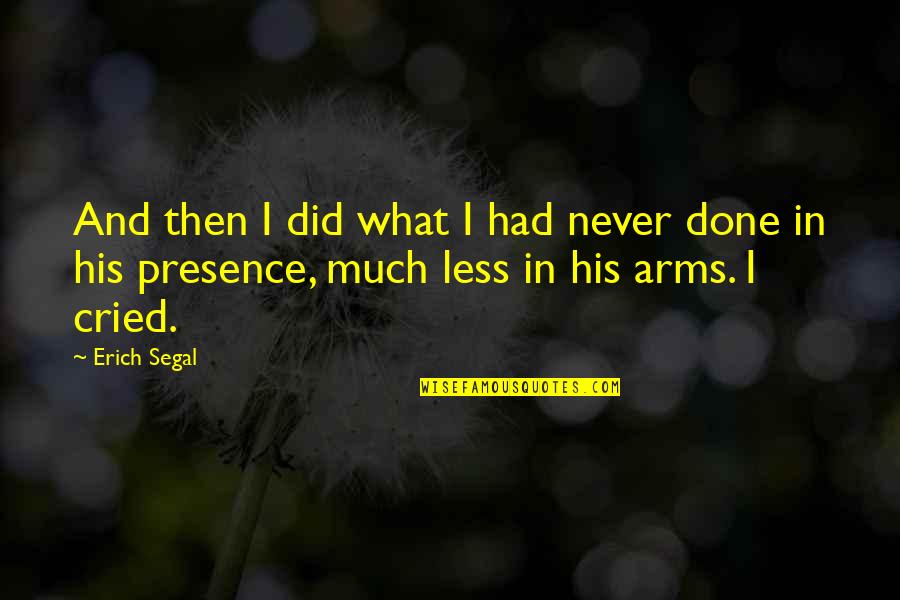 And then I did what I had never done in his presence, much less in his arms. I cried. —
Erich Segal