Taste Your Lips Quotes
Collection of top 39 famous quotes about Taste Your Lips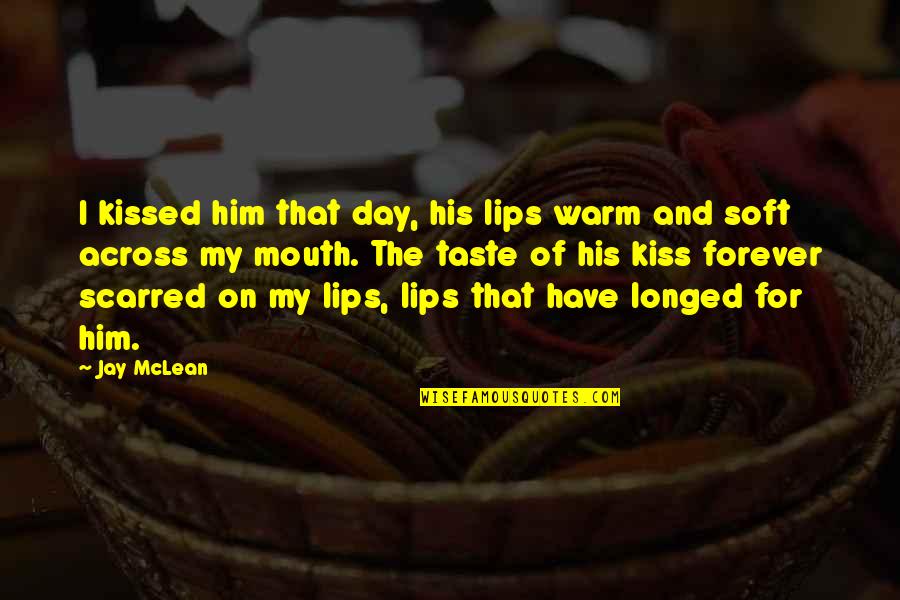 I kissed him that day, his lips warm and soft across my mouth. The taste of his kiss forever scarred on my lips, lips that have longed for him.
—
Jay McLean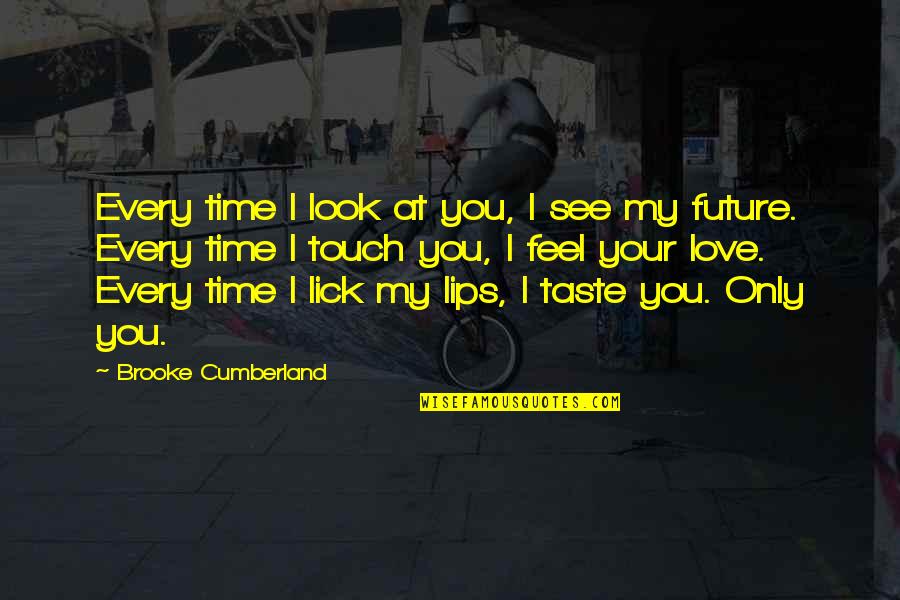 Every time I look at you, I see my future. Every time I touch you, I feel your love. Every time I lick my lips, I taste you. Only you.
—
Brooke Cumberland
I can taste the good-bye on his lips.
—
Marie Lu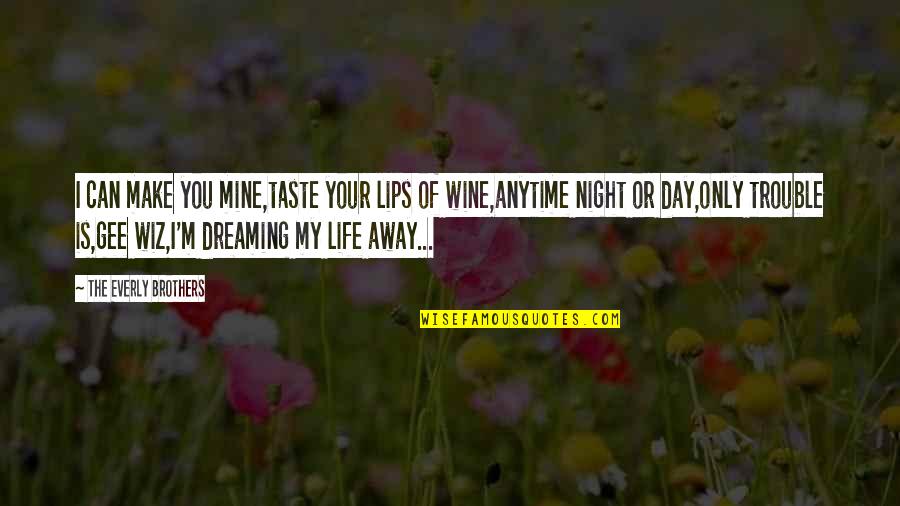 I can make you mine,
taste your lips of wine,
anytime night or day,
only trouble is,
gee wiz,
I'm dreaming my life away...
—
The Everly Brothers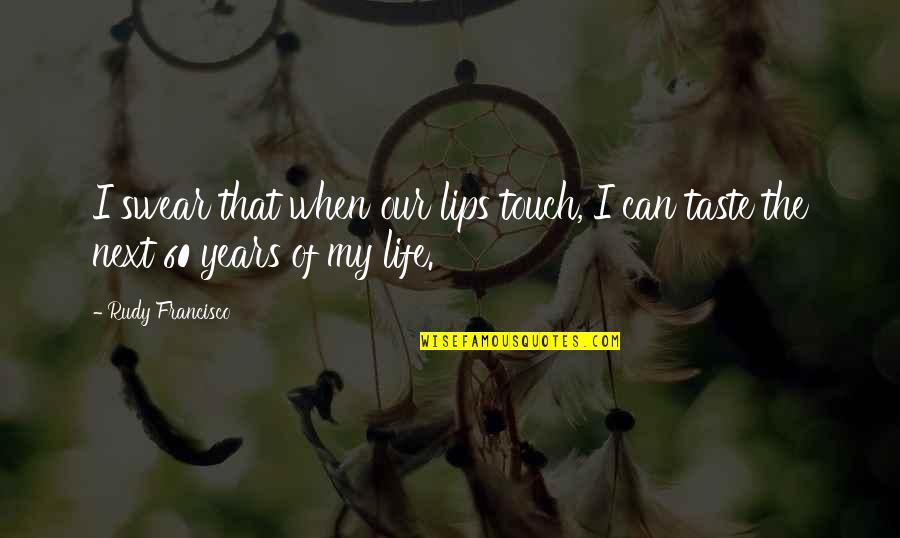 I swear that when our lips touch, I can taste the next 60 years of my life.
—
Rudy Francisco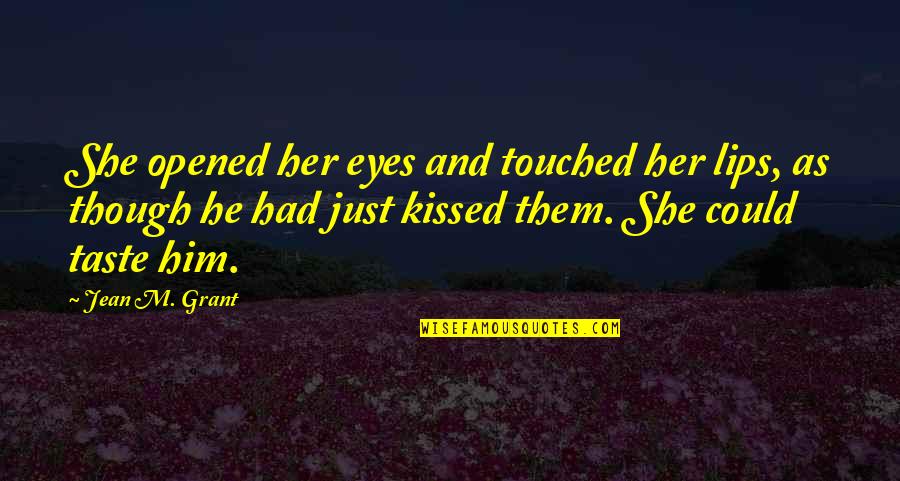 She opened her eyes and touched her lips, as though he had just kissed them. She could taste him.
—
Jean M. Grant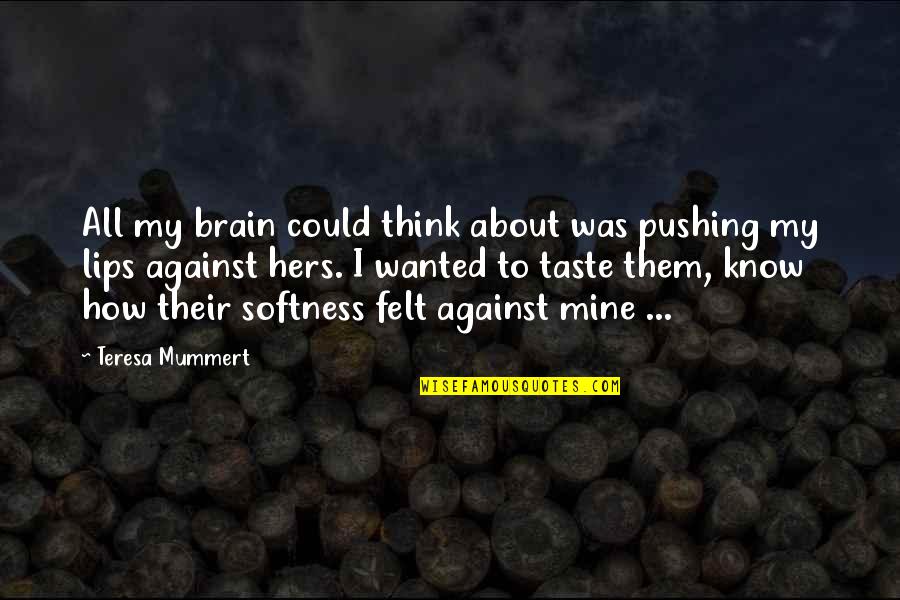 All my brain could think about was pushing my lips against hers. I wanted to taste them, know how their softness felt against mine ...
—
Teresa Mummert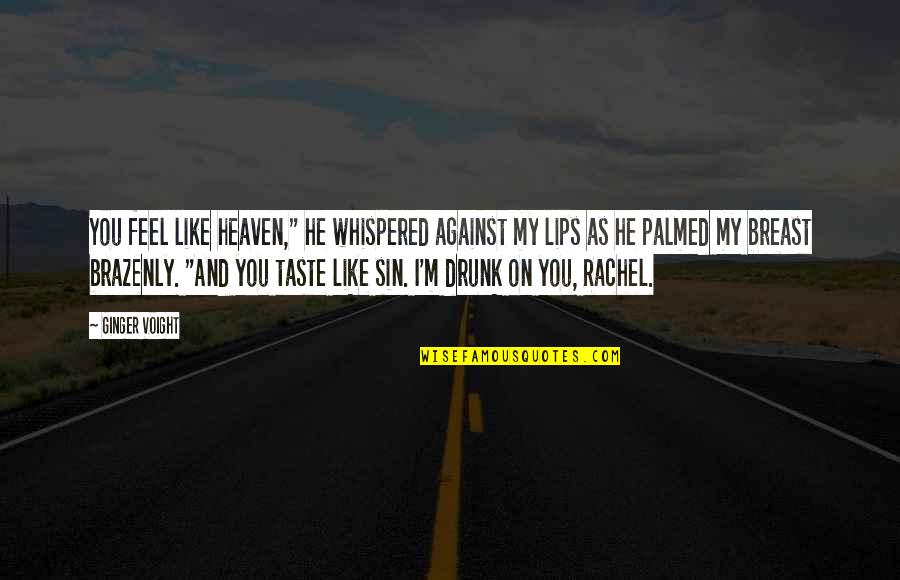 You feel like heaven," he whispered against my lips as he palmed my breast brazenly. "And you taste like sin. I'm drunk on you, Rachel. —
Ginger Voight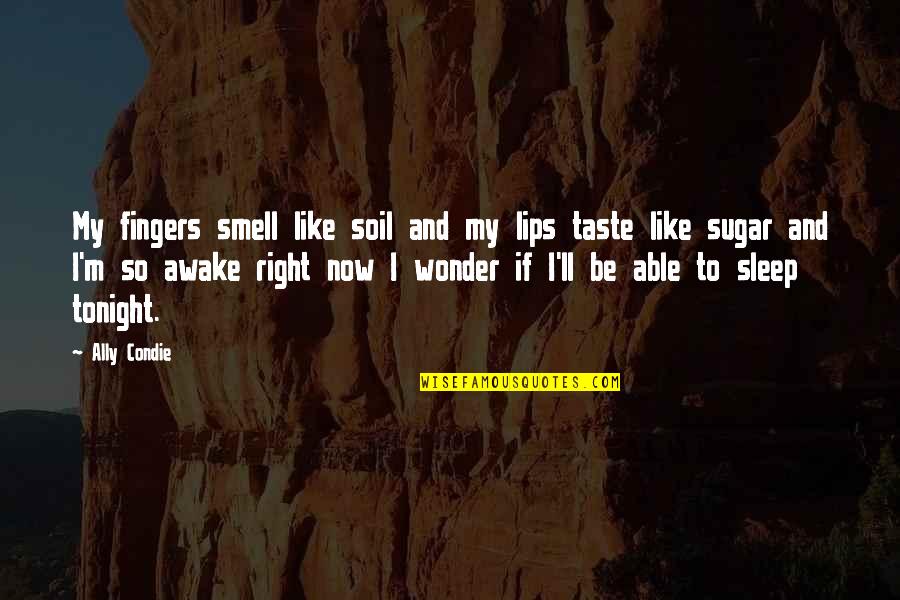 My fingers smell like soil and my lips taste like sugar and I'm so awake right now I wonder if I'll be able to sleep tonight. —
Ally Condie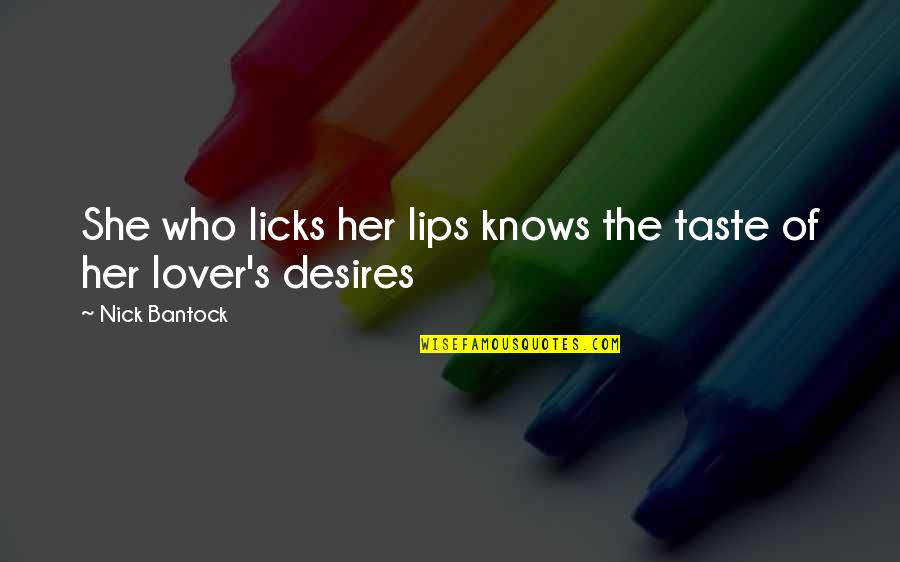 She who licks her lips knows the taste of her lover's desires —
Nick Bantock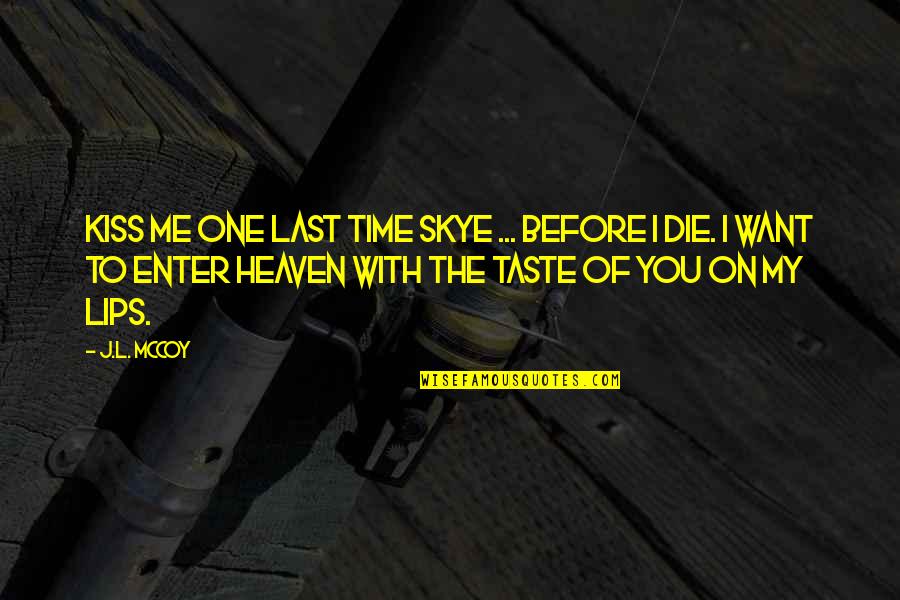 Kiss me one last time Skye ... before I die. I want to enter heaven with the taste of you on my lips. —
J.L. McCoy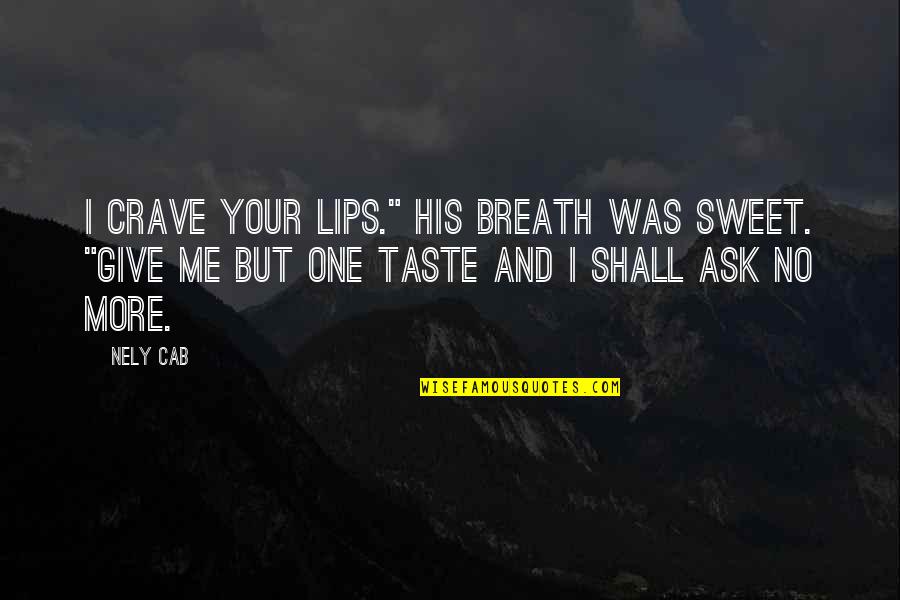 I crave your lips." His breath was sweet. "Give me but one taste and I shall ask no more. —
Nely Cab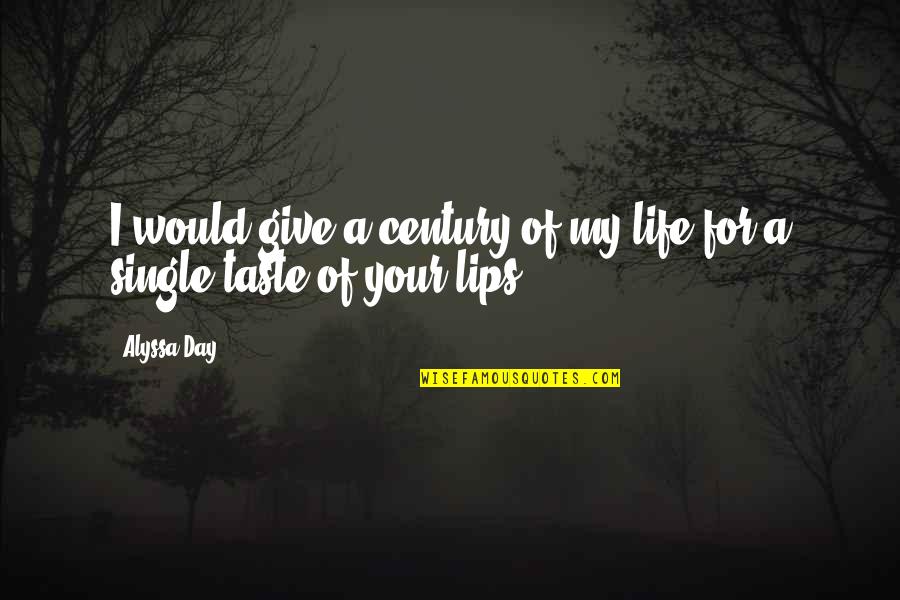 I would give a century of my life for a single taste of your lips —
Alyssa Day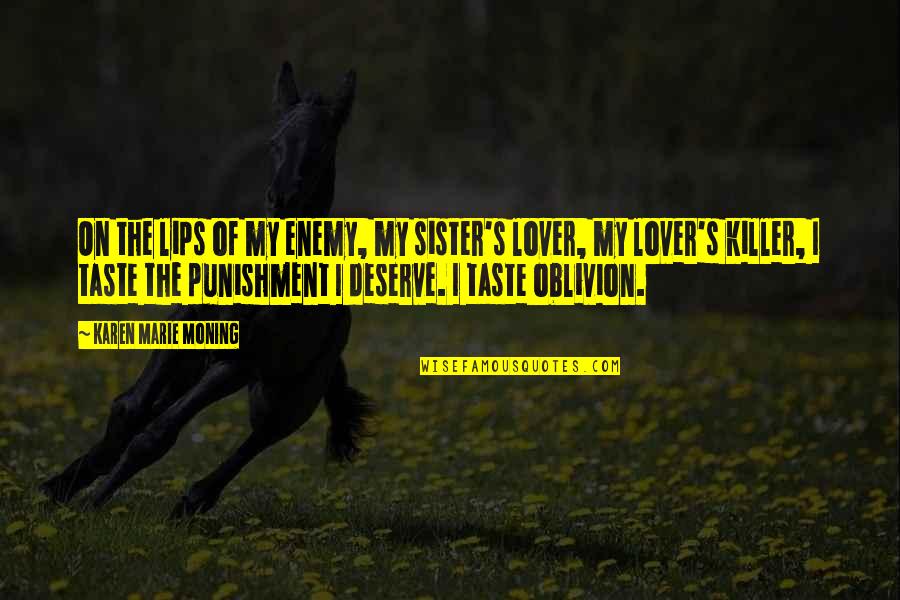 On the lips of my enemy, my sister's lover, my lover's killer, I taste the punishment I deserve. I taste oblivion. —
Karen Marie Moning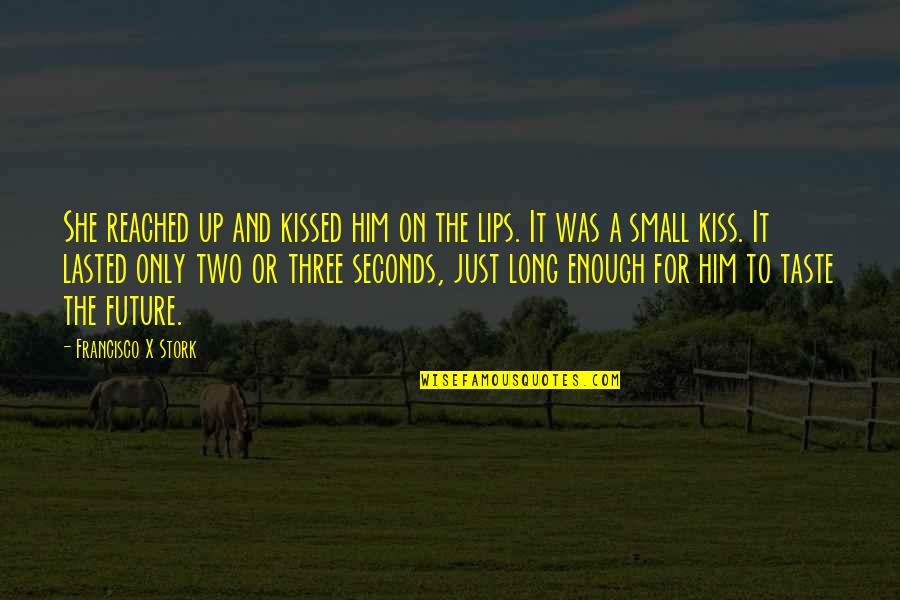 She reached up and kissed him on the lips. It was a small kiss. It lasted only two or three seconds, just long enough for him to taste the future. —
Francisco X Stork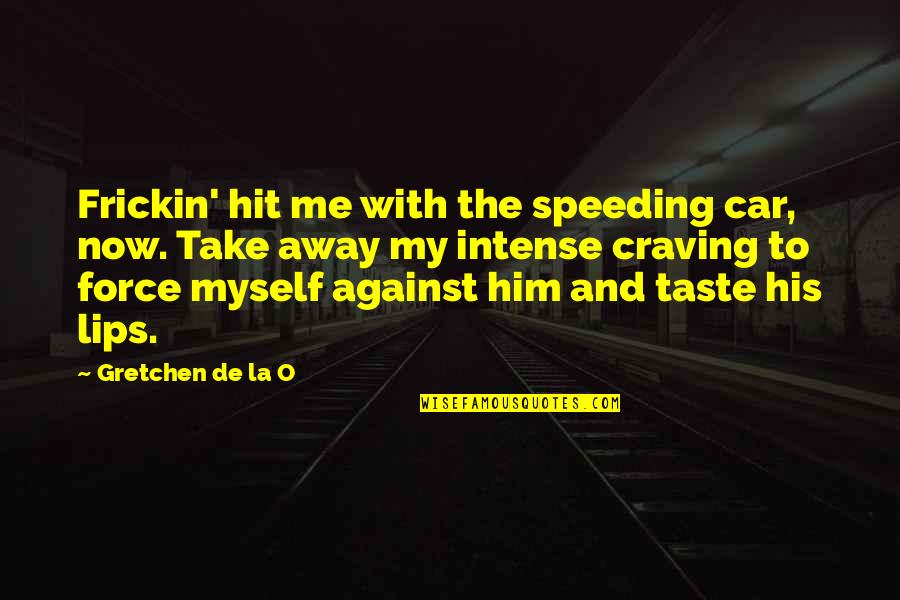 Frickin' hit me with the speeding car, now. Take away my intense craving to force myself against him and taste his lips. —
Gretchen De La O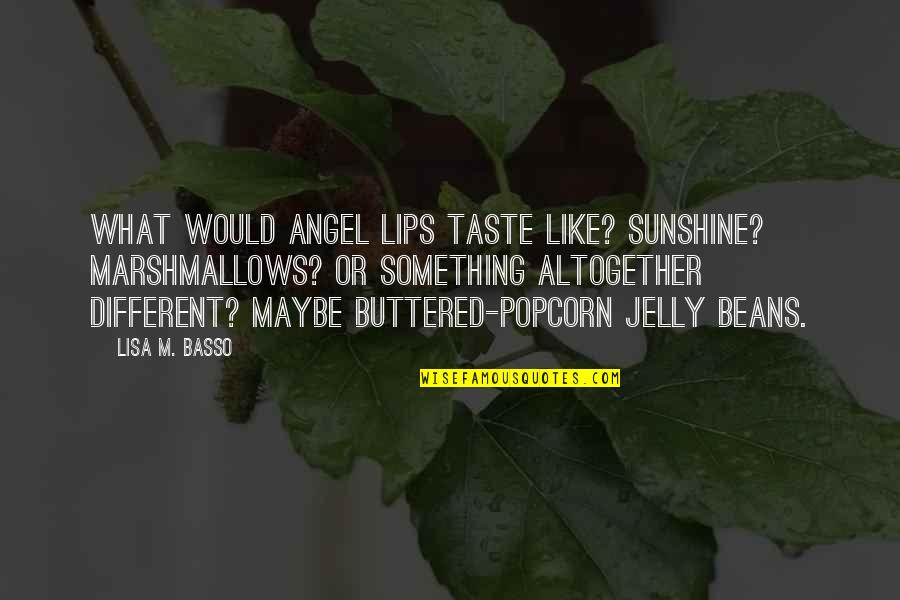 What would angel lips taste like? Sunshine? Marshmallows? Or something altogether different? Maybe buttered-popcorn jelly beans. —
Lisa M. Basso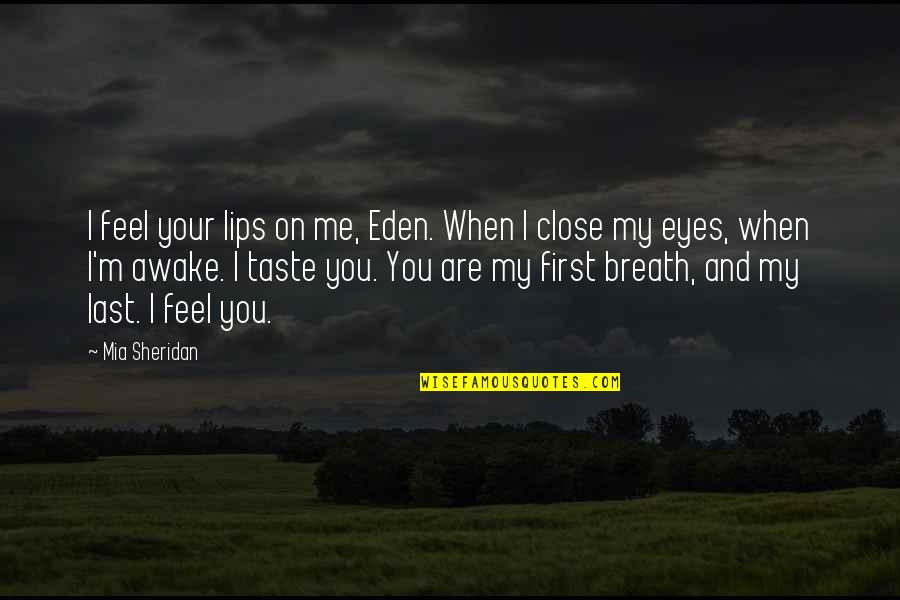 I feel your lips on me, Eden. When I close my eyes, when I'm awake. I taste you. You are my first breath, and my last. I feel you. —
Mia Sheridan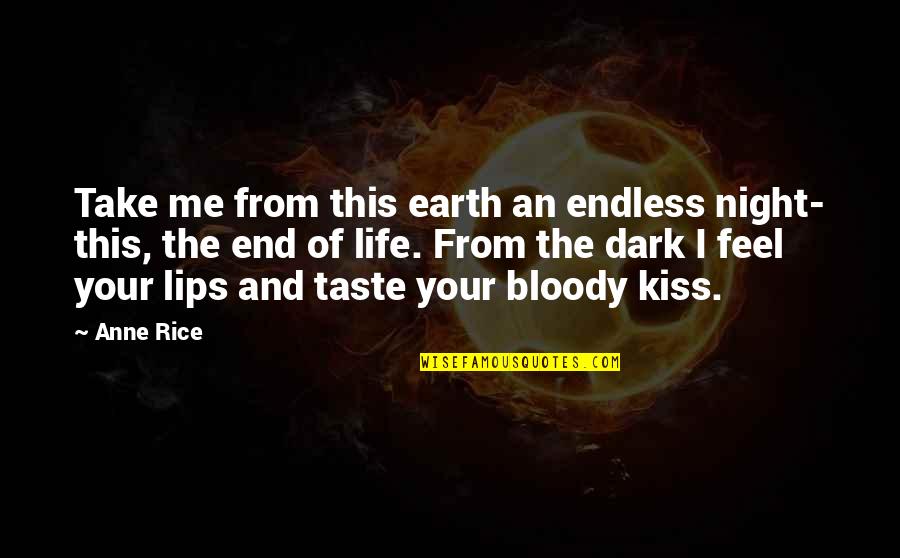 Take me from this earth
an endless night-
this, the end of life.
From the dark I feel your lips
and taste your bloody kiss. —
Anne Rice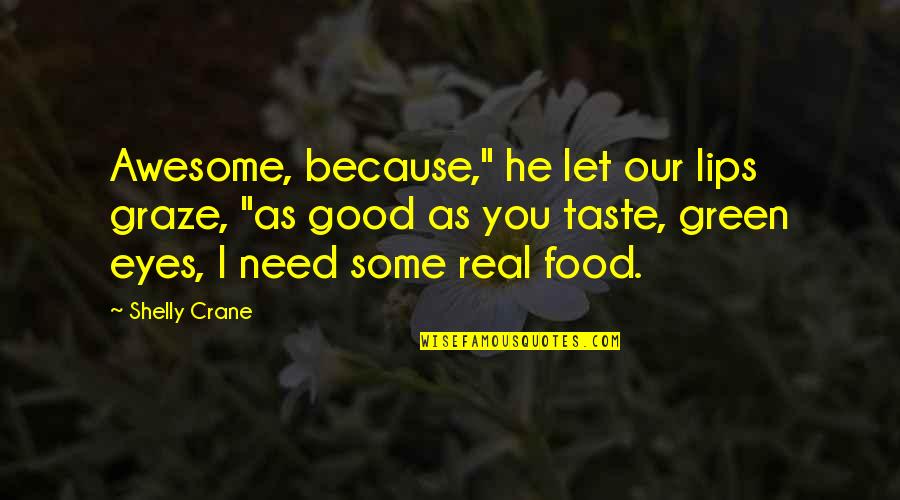 Awesome, because," he let our lips graze, "as good as you taste, green eyes, I need some real food. —
Shelly Crane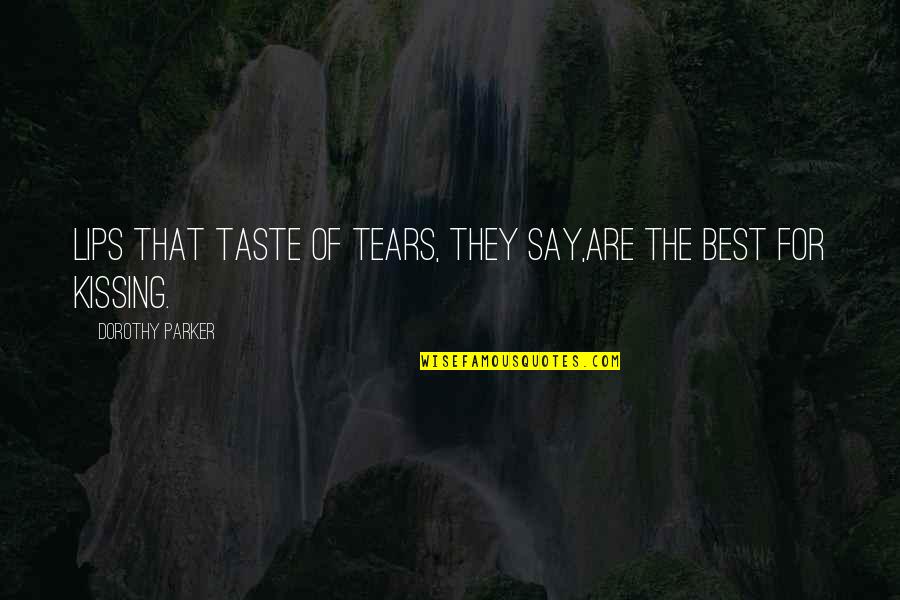 Lips that taste of tears, they say,
Are the best for kissing. —
Dorothy Parker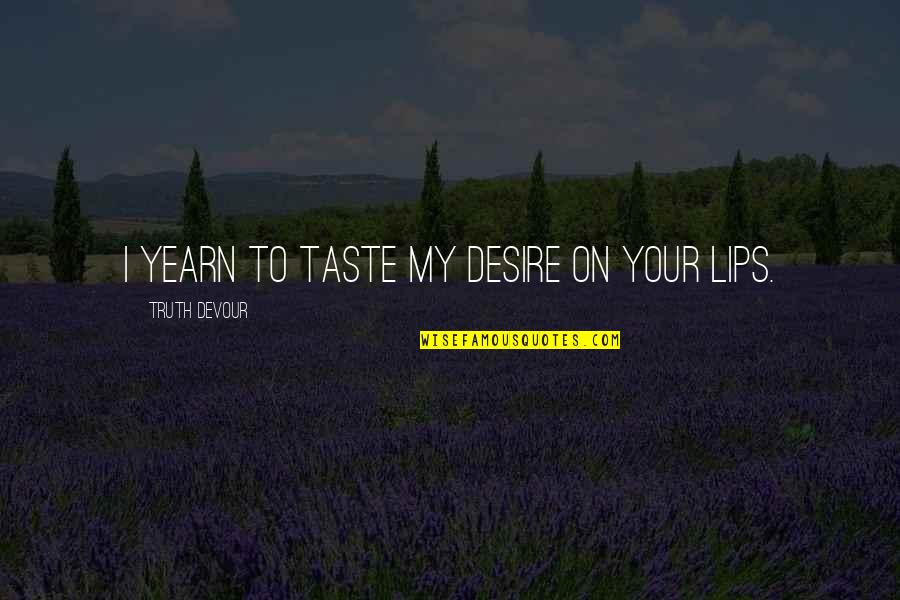 I yearn to taste my desire on your lips. —
Truth Devour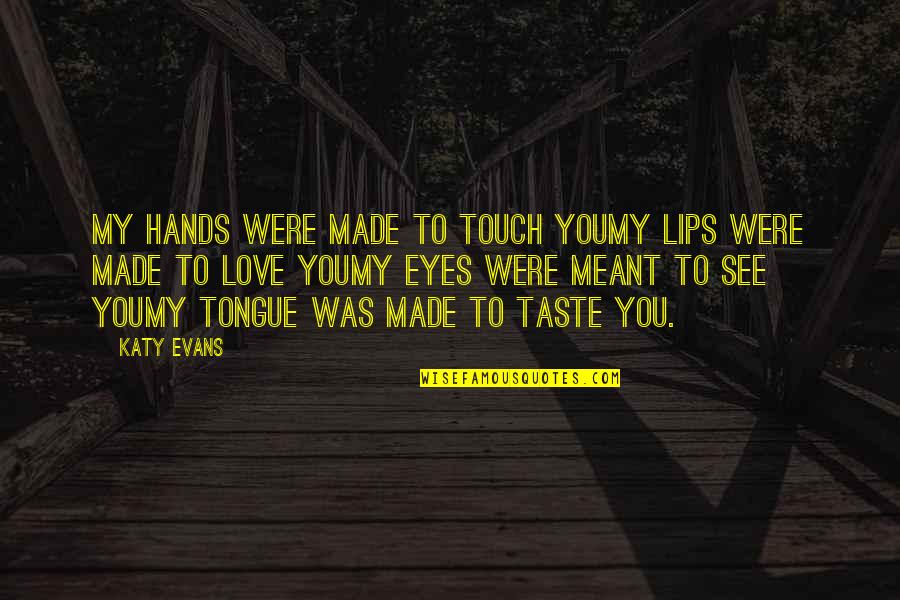 My hands were made to touch you
My lips were made to love you
My eyes were meant to see you
My tongue was made to taste you. —
Katy Evans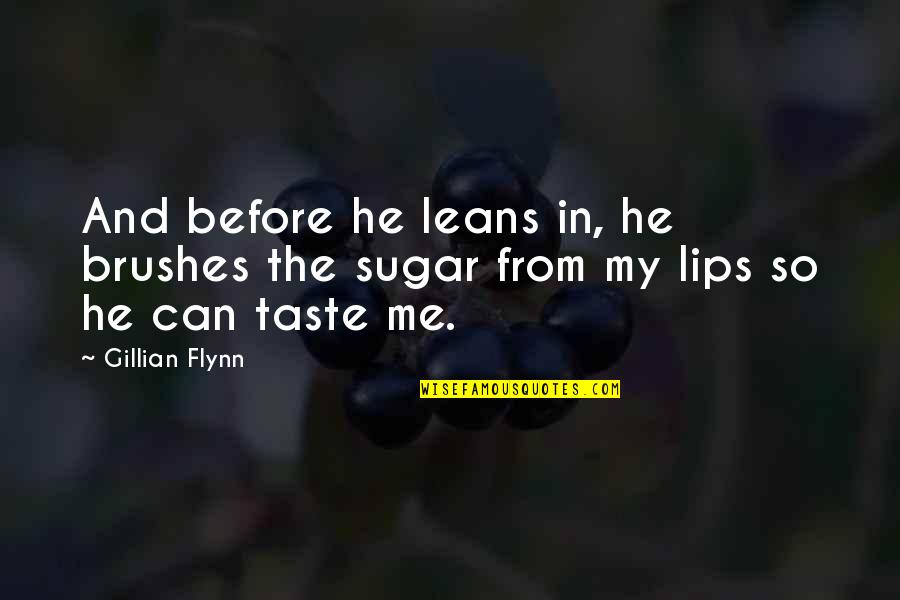 And before he leans in, he brushes the sugar from my lips so he can taste me. —
Gillian Flynn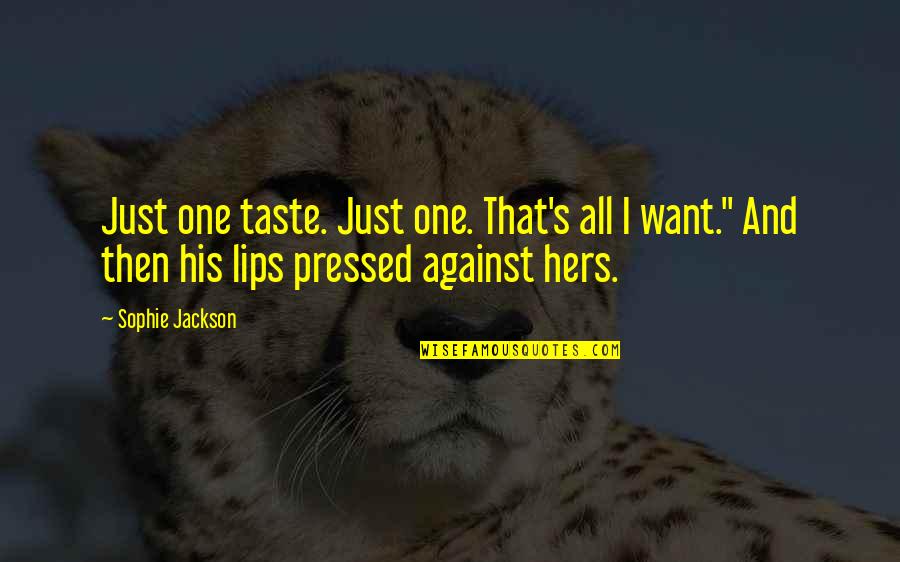 Just one taste. Just one. That's all I want." And then his lips pressed against hers. —
Sophie Jackson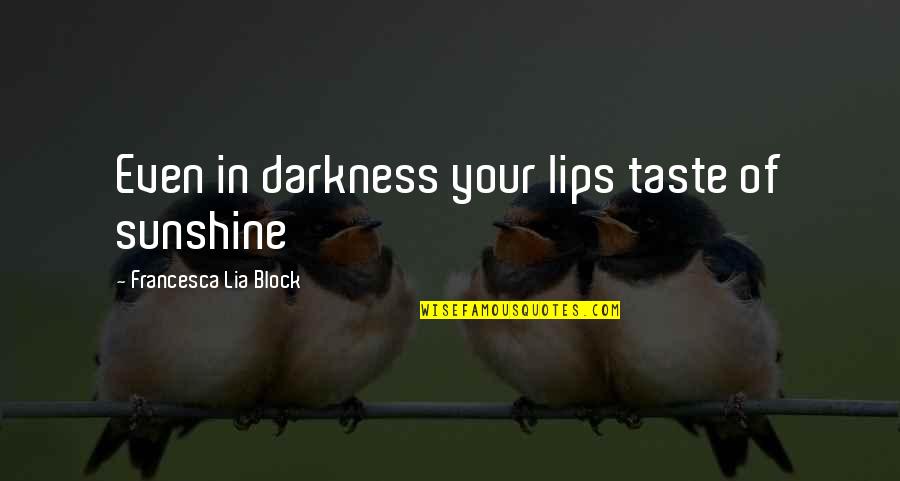 Even in darkness your lips taste of sunshine —
Francesca Lia Block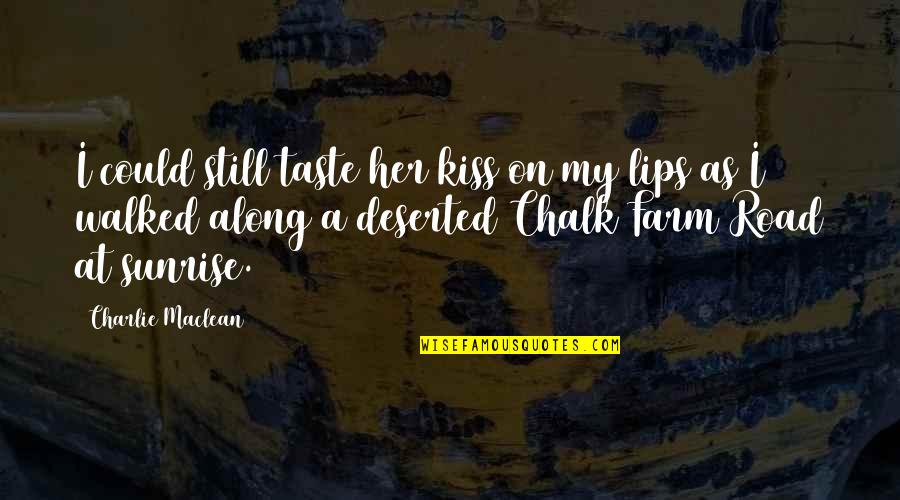 I could still taste her kiss on my lips as I walked along a deserted Chalk Farm Road at sunrise. —
Charlie Maclean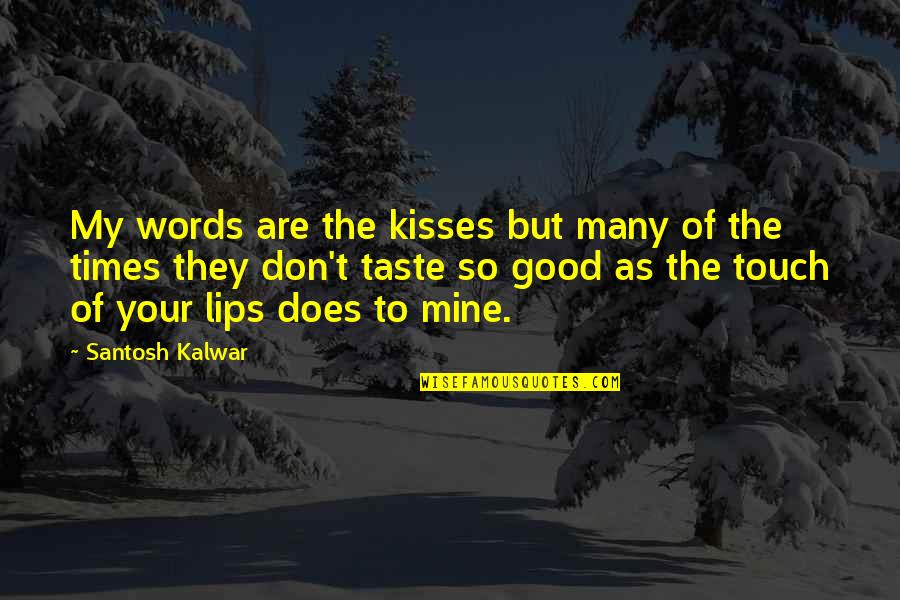 My words are the kisses but many of the times they don't taste so good as the touch of your lips does to mine. —
Santosh Kalwar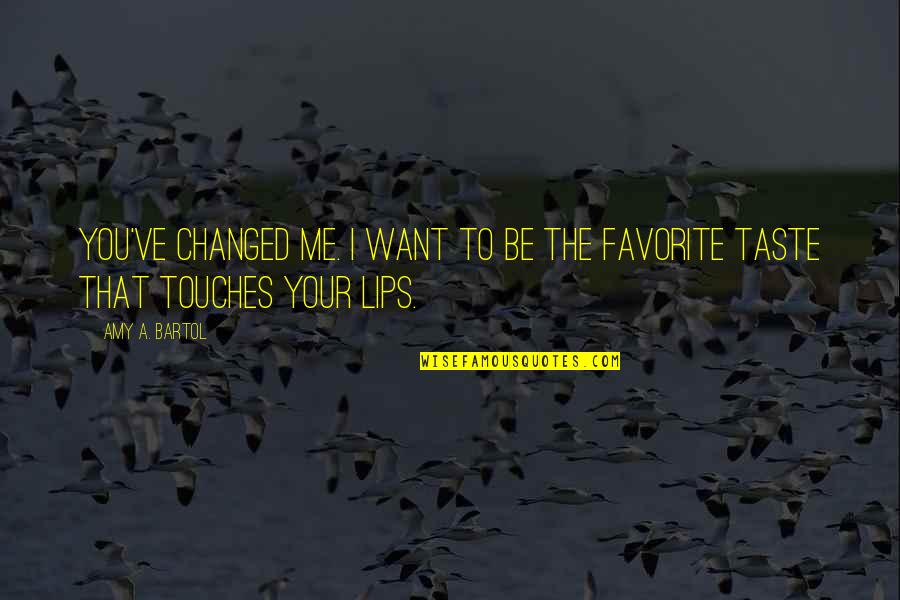 You've changed me. I want to be the favorite taste that touches your lips. —
Amy A. Bartol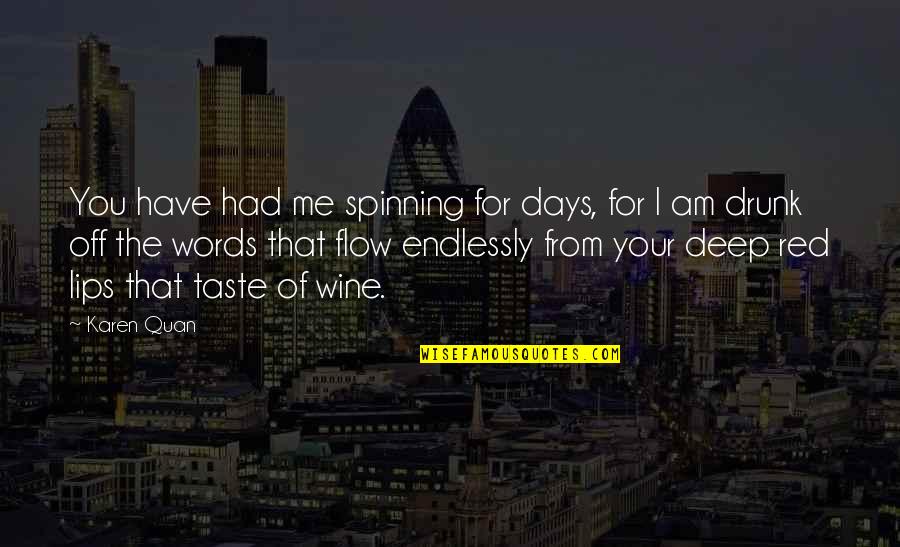 You have had me spinning for days, for I am drunk off the words that flow endlessly from your deep red lips that taste of wine. —
Karen Quan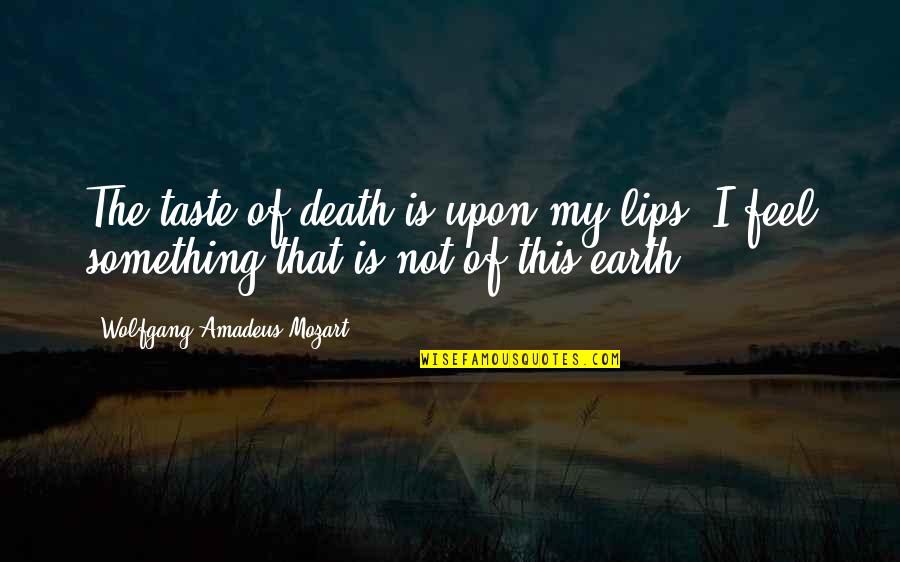 The taste of death is upon my lips. I feel something that is not of this earth. —
Wolfgang Amadeus Mozart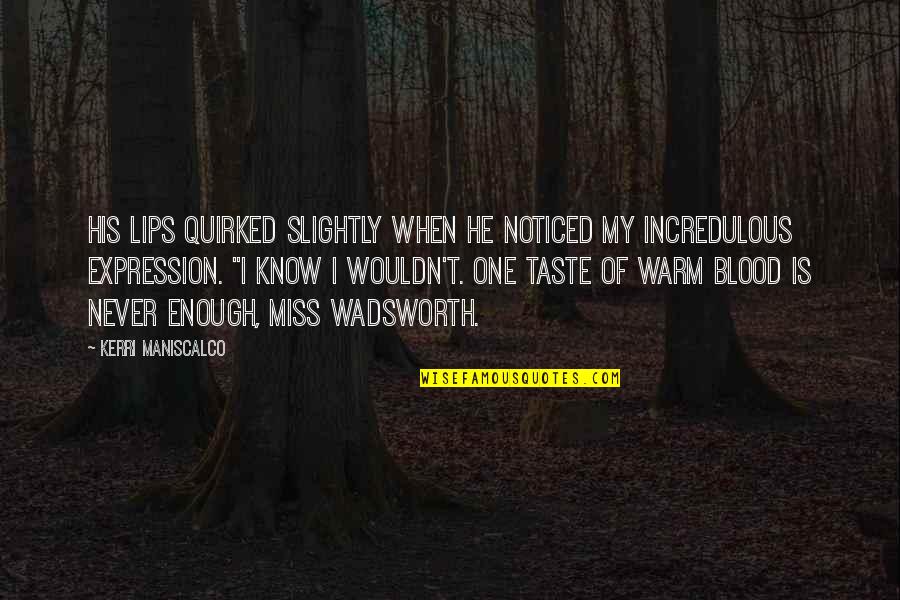 His lips quirked slightly when he noticed my incredulous expression. "I know I wouldn't. One taste of warm blood is never enough, Miss Wadsworth. —
Kerri Maniscalco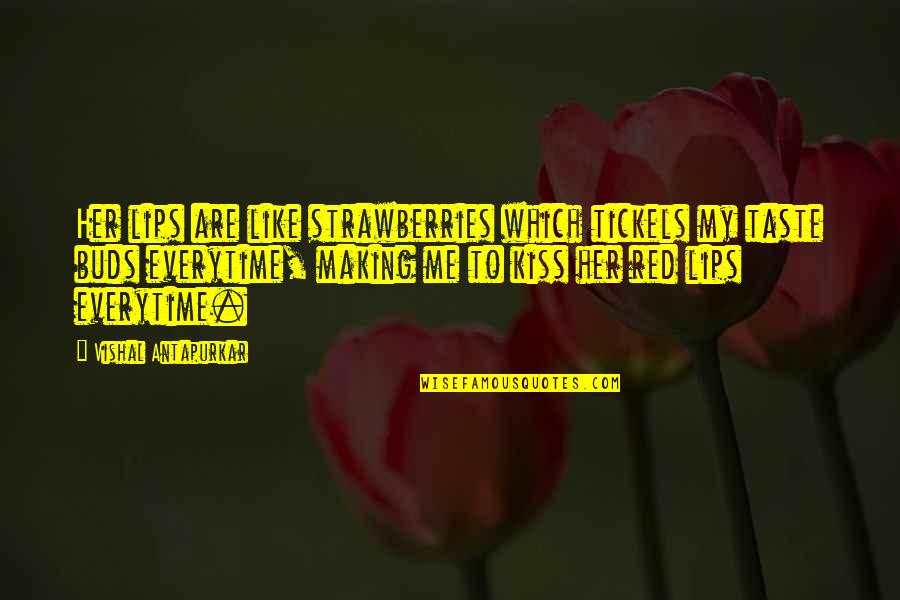 Her lips are like strawberries which tickels my taste buds everytime, making me to kiss her red lips everytime. —
Vishal Antapurkar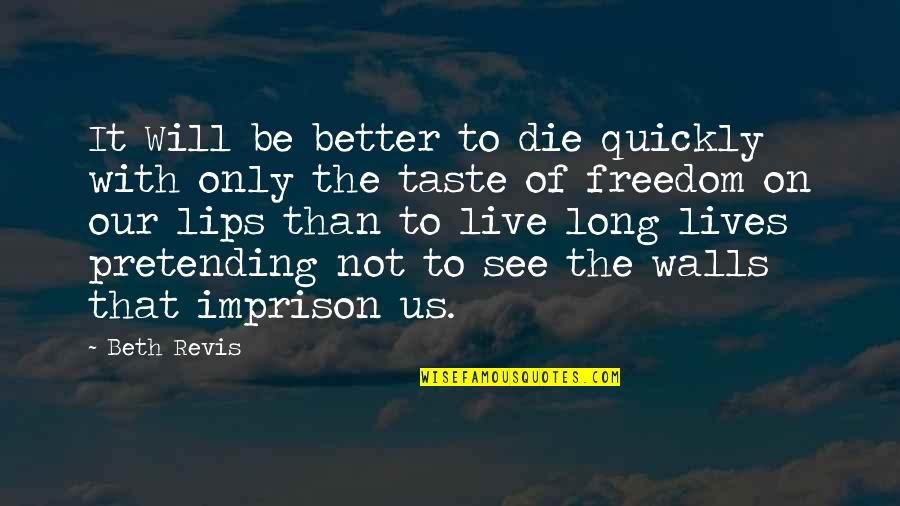 It Will be better to die quickly with only the taste of freedom on our lips than to live long lives pretending not to see the walls that imprison us. —
Beth Revis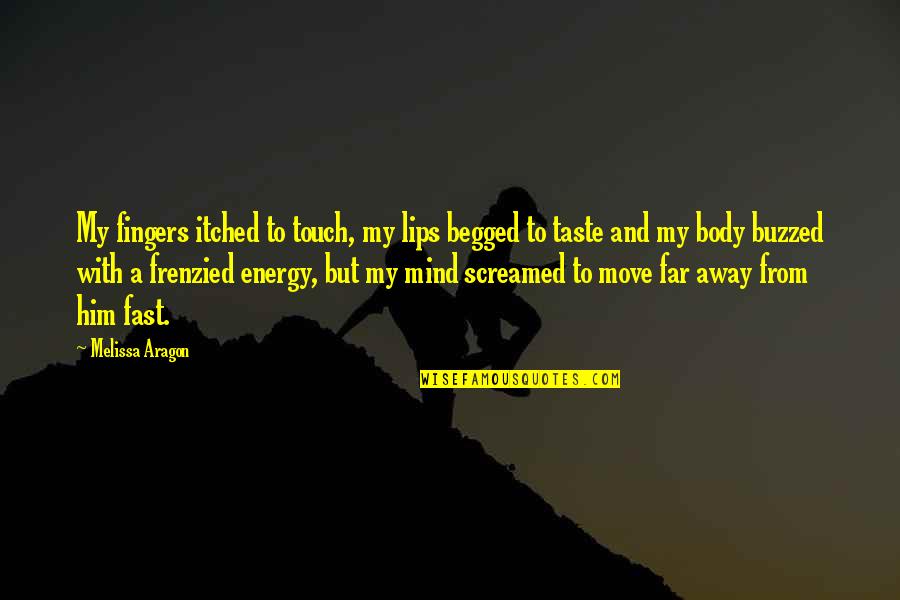 My fingers itched to touch, my lips begged to taste and my body buzzed with a frenzied energy, but my mind screamed to move far away from him fast. —
Melissa Aragon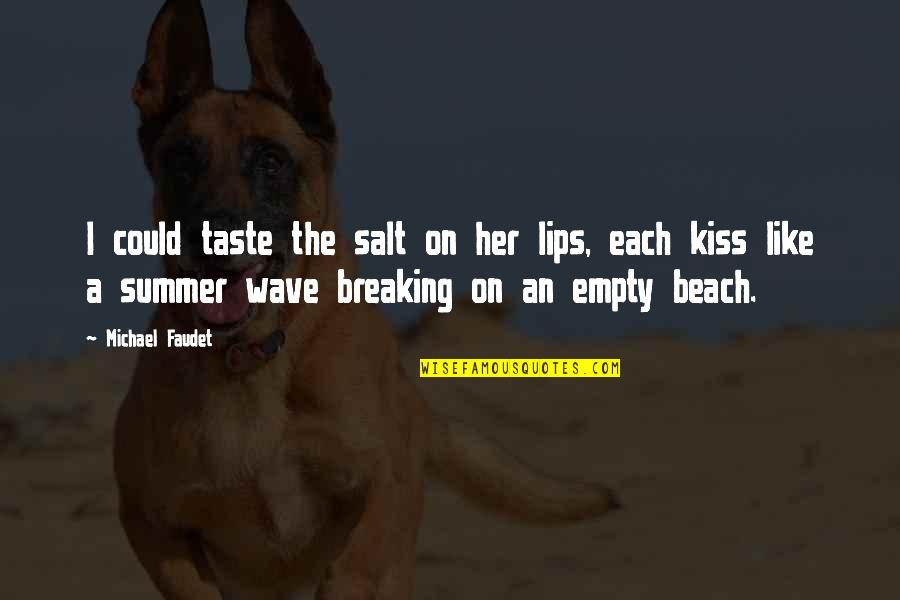 I could taste the salt on her lips, each kiss like a summer wave breaking on an empty beach. —
Michael Faudet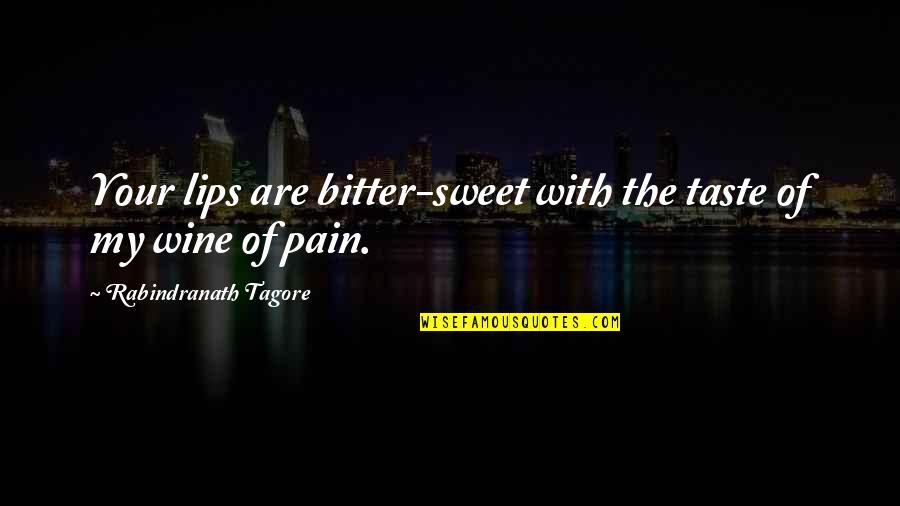 Your lips are bitter-sweet with the taste of my wine of pain. —
Rabindranath Tagore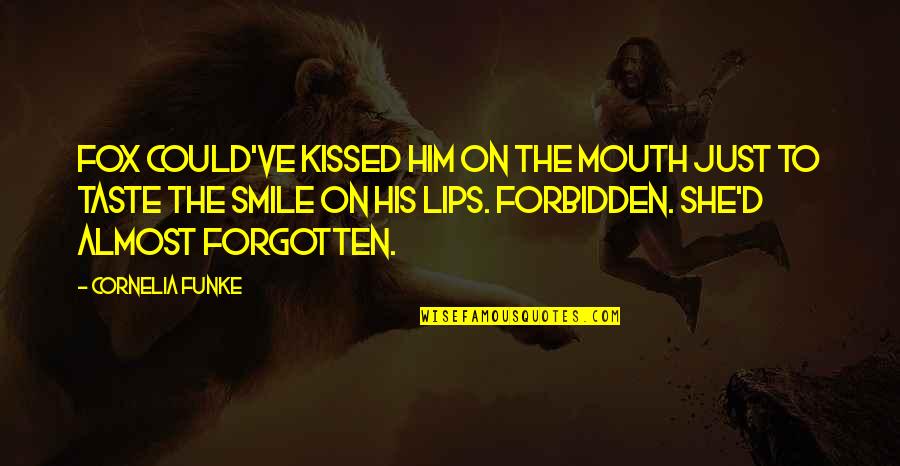 Fox could've kissed him on the mouth just to taste the smile on his lips. Forbidden. She'd almost forgotten. —
Cornelia Funke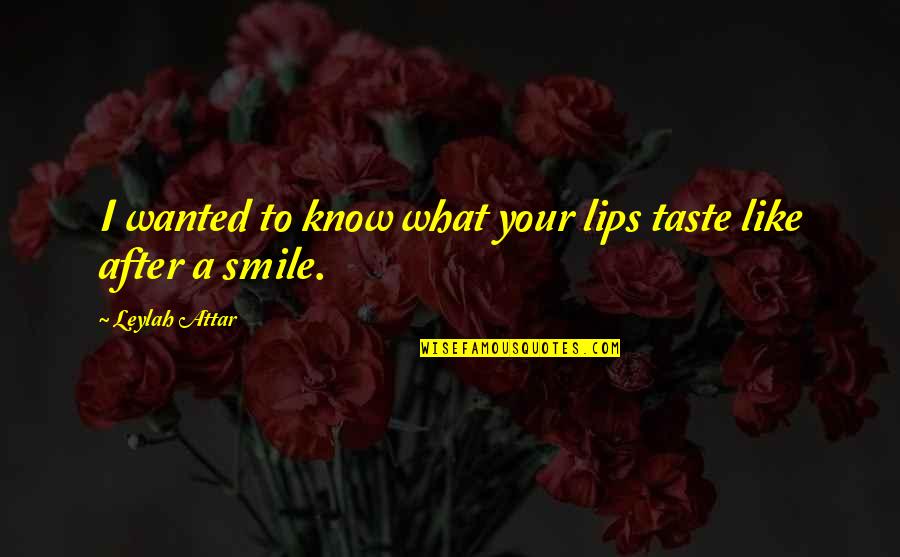 I wanted to know what your lips taste like after a smile. —
Leylah Attar