Sun In Your Eye Quotes
Collection of top 32 famous quotes about Sun In Your Eye
Sun In Your Eye Quotes & Sayings
Happy to read and share the best inspirational Sun In Your Eye quotes, sayings and quotations on Wise Famous Quotes.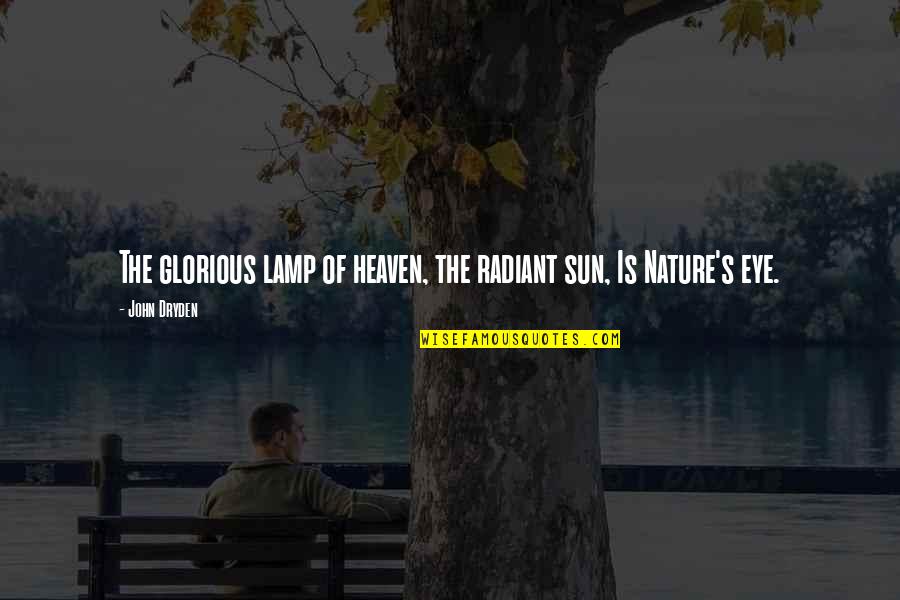 The glorious lamp of heaven, the radiant sun, Is Nature's eye.
—
John Dryden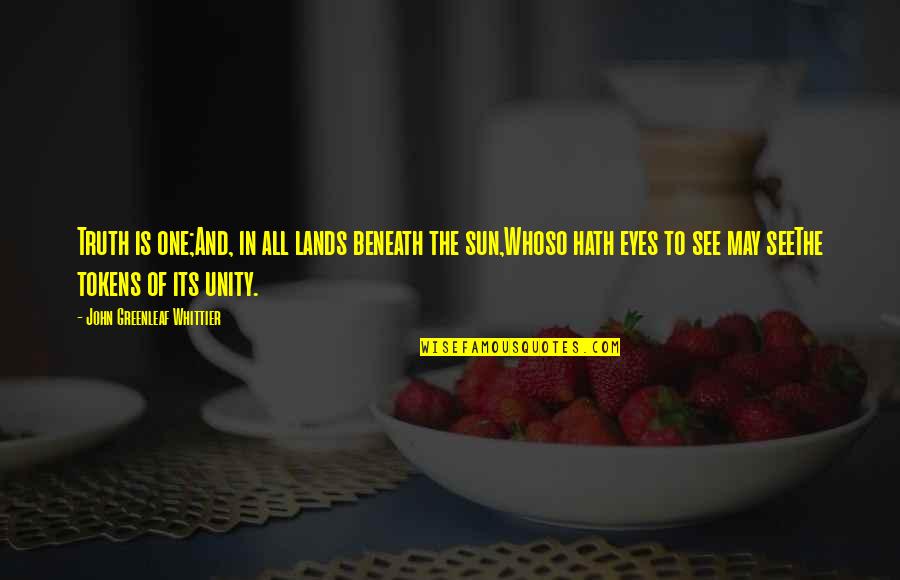 Truth is one;
And, in all lands beneath the sun,
Whoso hath eyes to see may see
The tokens of its unity.
—
John Greenleaf Whittier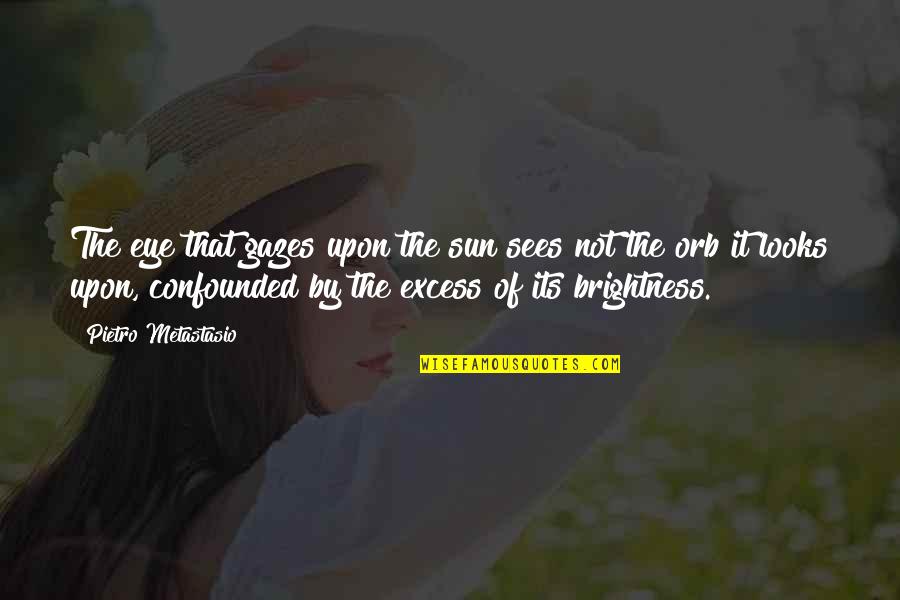 The eye that gazes upon the sun sees not the orb it looks upon, confounded by the excess of its brightness.
—
Pietro Metastasio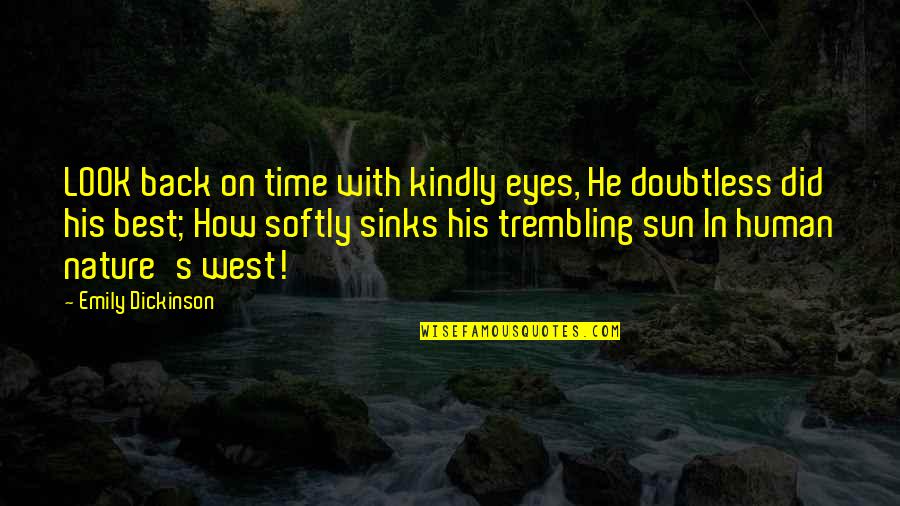 LOOK back on time with kindly eyes, He doubtless did his best; How softly sinks his trembling sun In human nature's west!
—
Emily Dickinson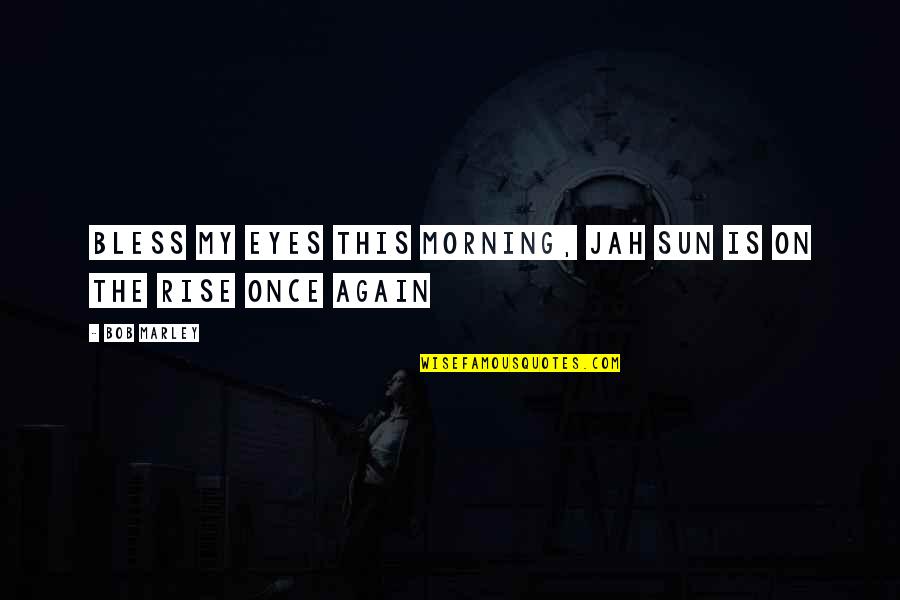 Bless my eyes this morning, Jah sun is on the rise once again —
Bob Marley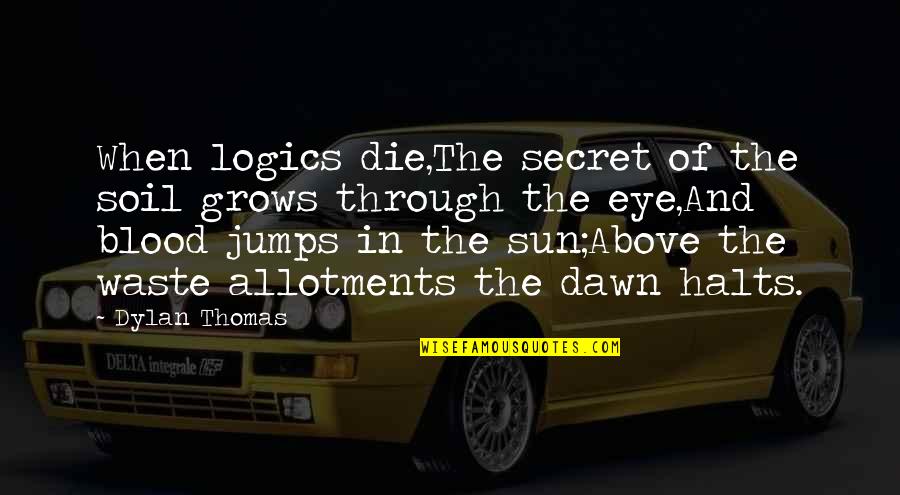 When logics die,
The secret of the soil grows through the eye,
And blood jumps in the sun;
Above the waste allotments the dawn halts. —
Dylan Thomas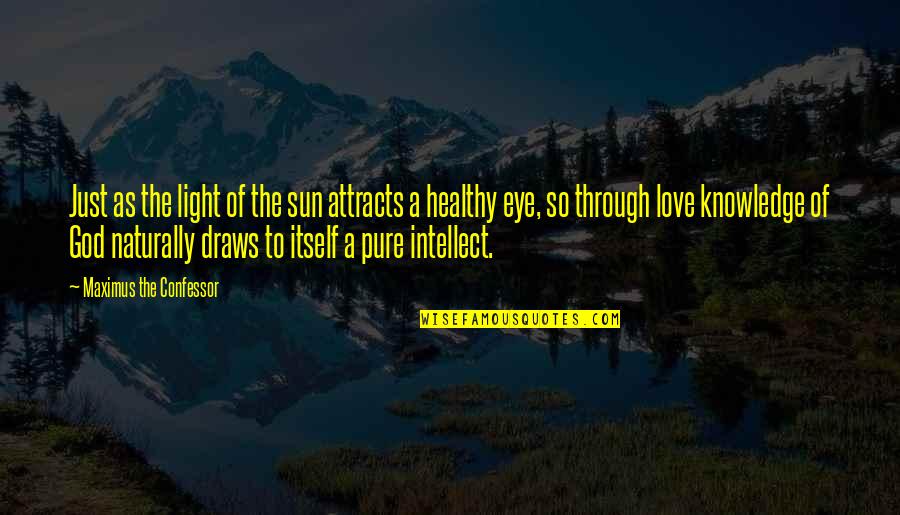 Just as the light of the sun attracts a healthy eye, so through love knowledge of God naturally draws to itself a pure intellect. —
Maximus The Confessor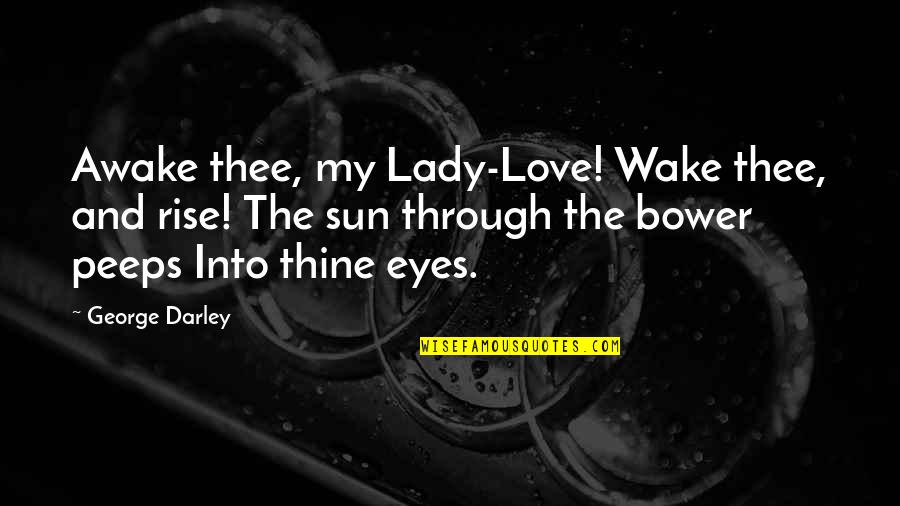 Awake thee, my Lady-Love! Wake thee, and rise! The sun through the bower peeps Into thine eyes. —
George Darley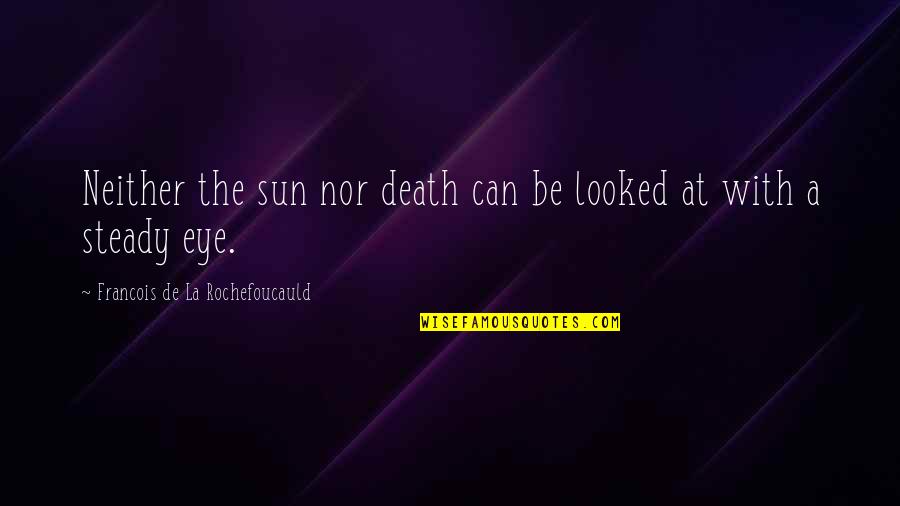 Neither the sun nor death can be looked at with a steady eye. —
Francois De La Rochefoucauld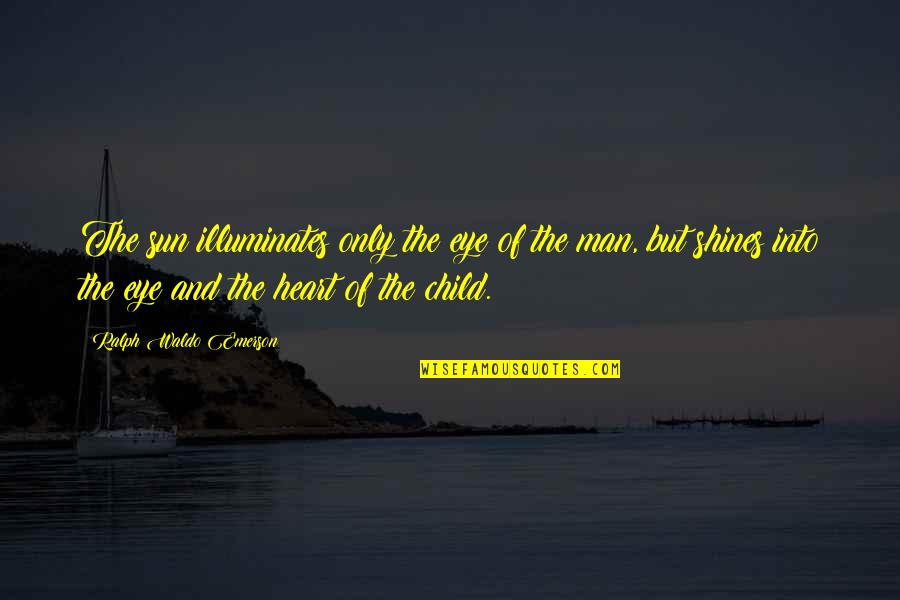 The sun illuminates only the eye of the man, but shines into the eye and the heart of the child. —
Ralph Waldo Emerson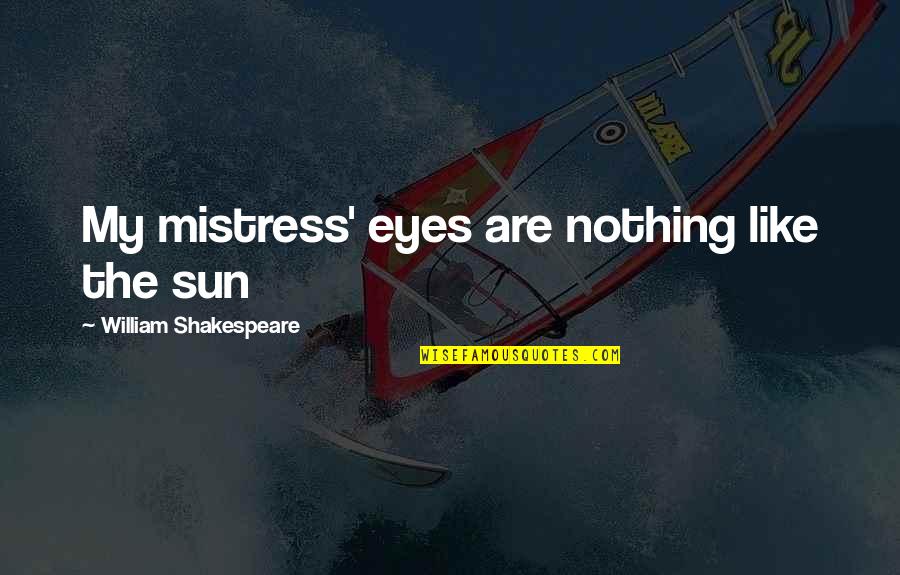 My mistress' eyes are nothing like the sun —
William Shakespeare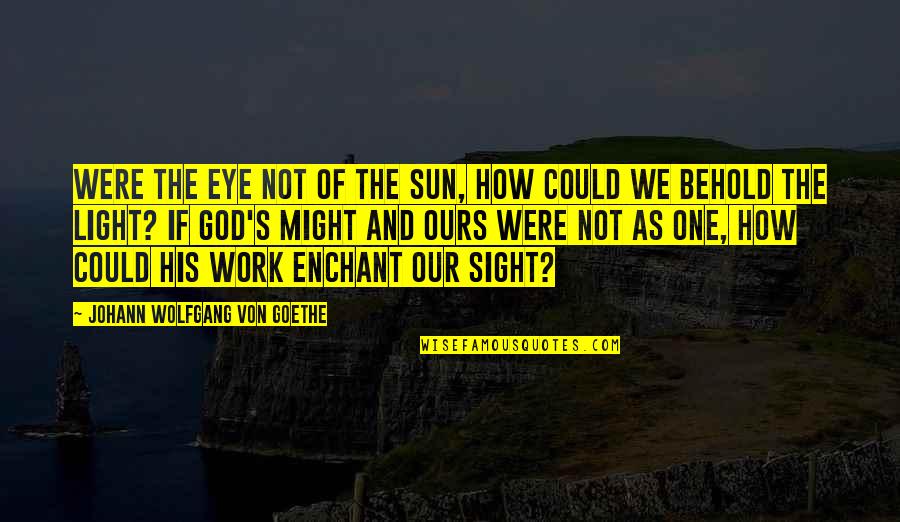 Were the eye not of the sun, How could we behold the light? If God's might and ours were not as one, How could His work enchant our sight? —
Johann Wolfgang Von Goethe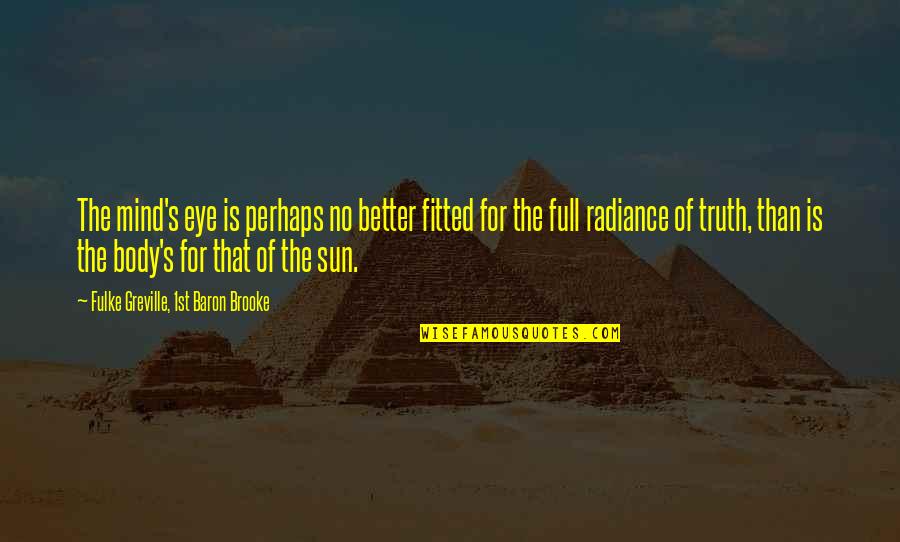 The mind's eye is perhaps no better fitted for the full radiance of truth, than is the body's for that of the sun. —
Fulke Greville, 1st Baron Brooke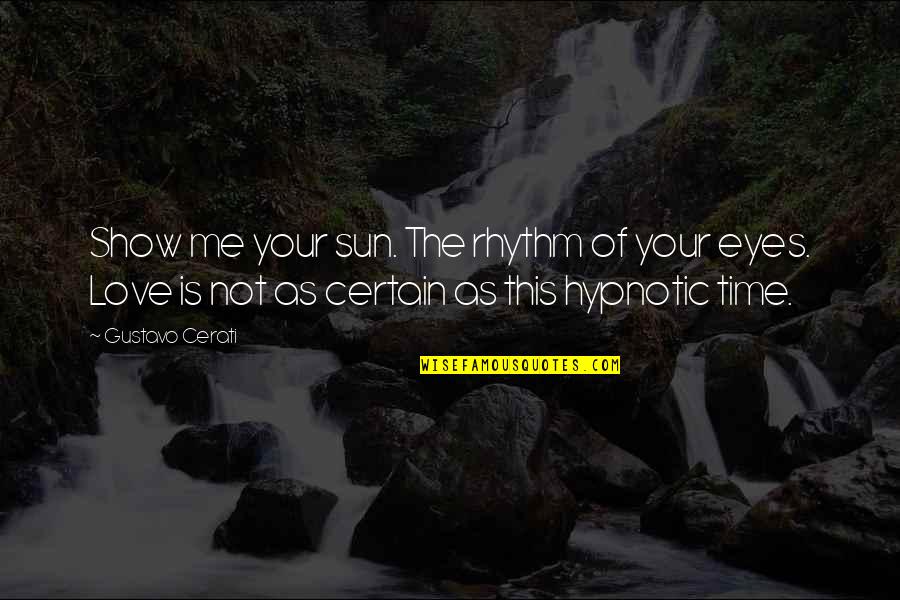 Show me your sun. The rhythm of your eyes. Love is not as certain as this hypnotic time. —
Gustavo Cerati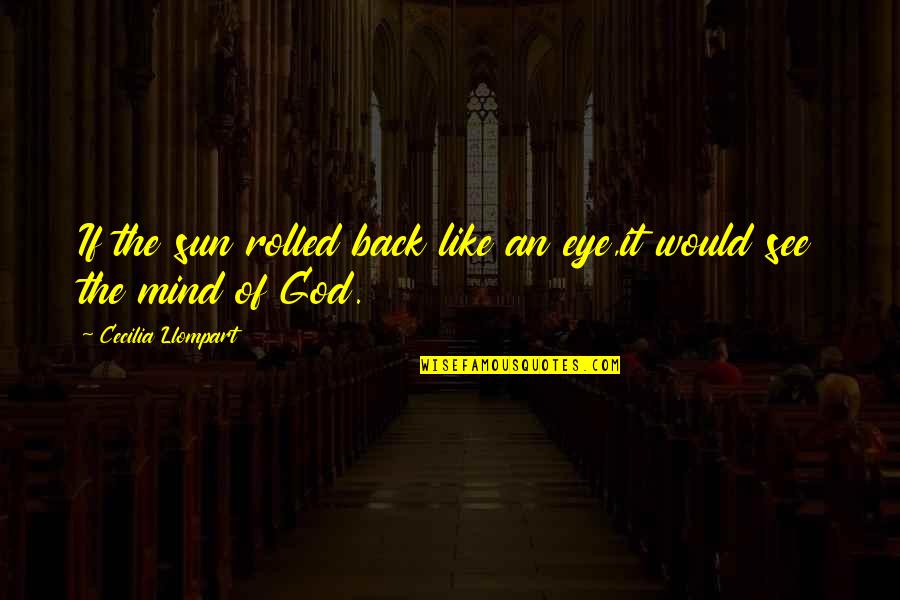 If the sun rolled back like an eye,
it would see the mind of God. —
Cecilia Llompart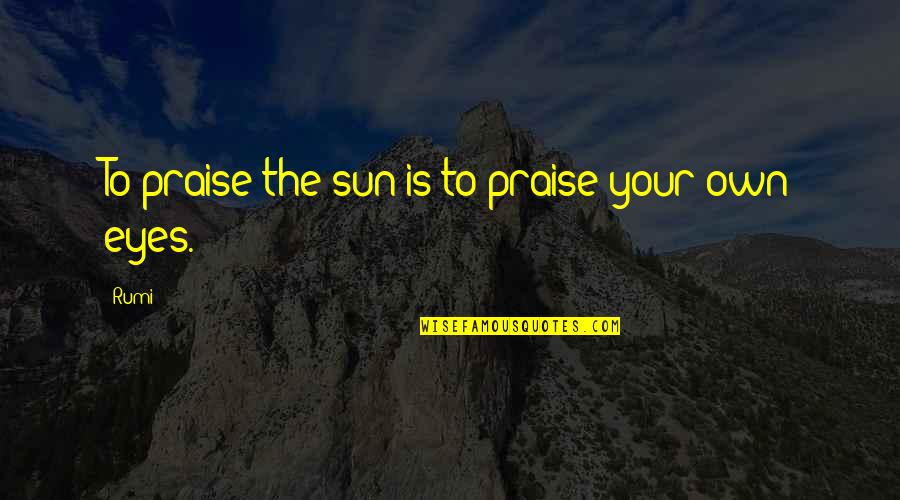 To praise the sun is to praise your own eyes. —
Rumi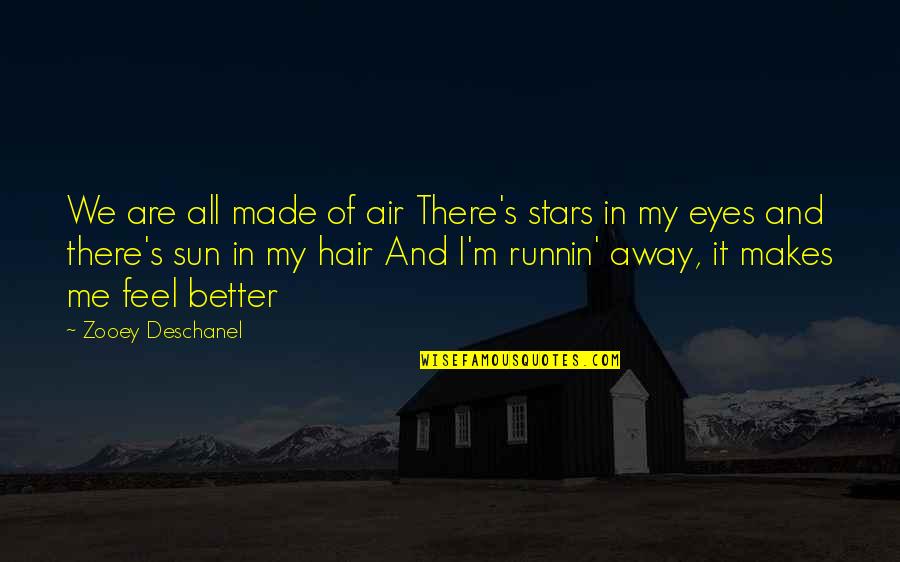 We are all made of air There's stars in my eyes and there's sun in my hair And I'm runnin' away, it makes me feel better —
Zooey Deschanel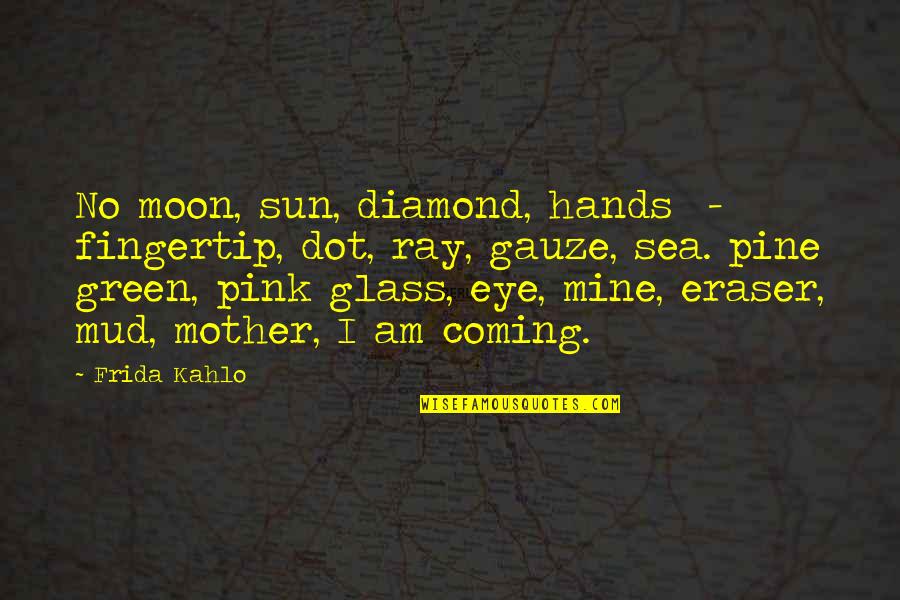 No moon, sun, diamond, hands - fingertip, dot, ray, gauze, sea. pine green, pink glass, eye, mine, eraser, mud, mother, I am coming. —
Frida Kahlo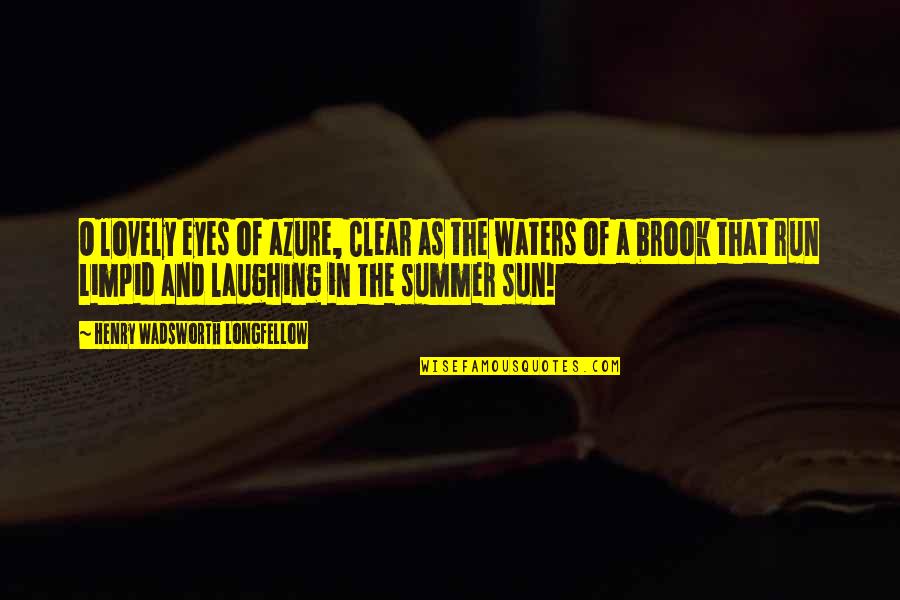 O lovely eyes of azure, Clear as the waters of a brook that run Limpid and laughing in the summer sun! —
Henry Wadsworth Longfellow
The sun does not shine upon this fair earth to meet frowning eyes, depend upon it. —
Charles Dickens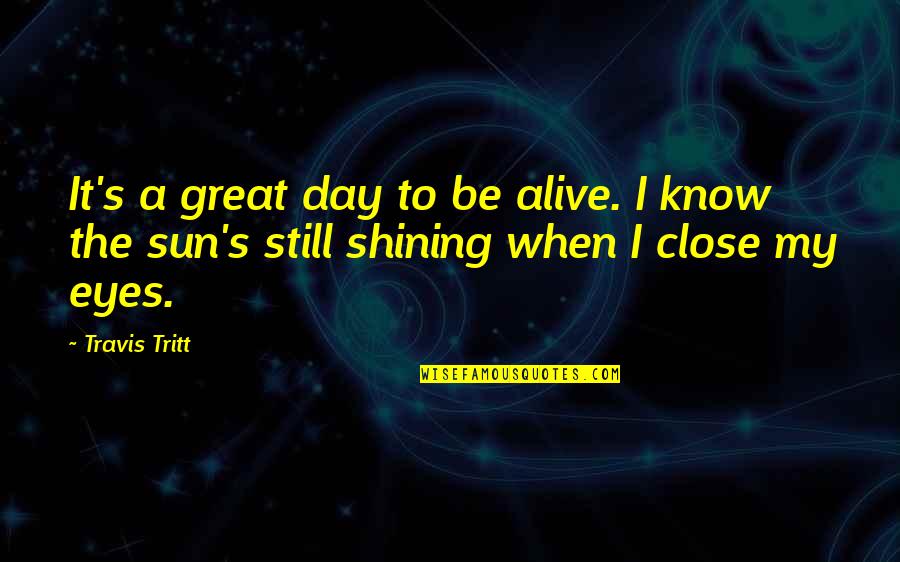 It's a great day to be alive. I know the sun's still shining when I close my eyes. —
Travis Tritt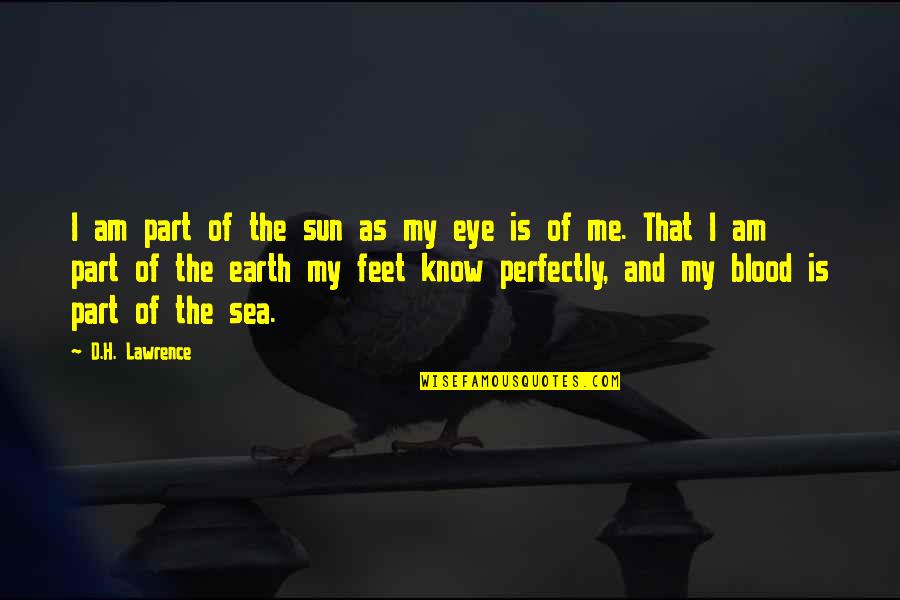 I am part of the sun as my eye is of me. That I am part of the earth my feet know perfectly, and my blood is part of the sea. —
D.H. Lawrence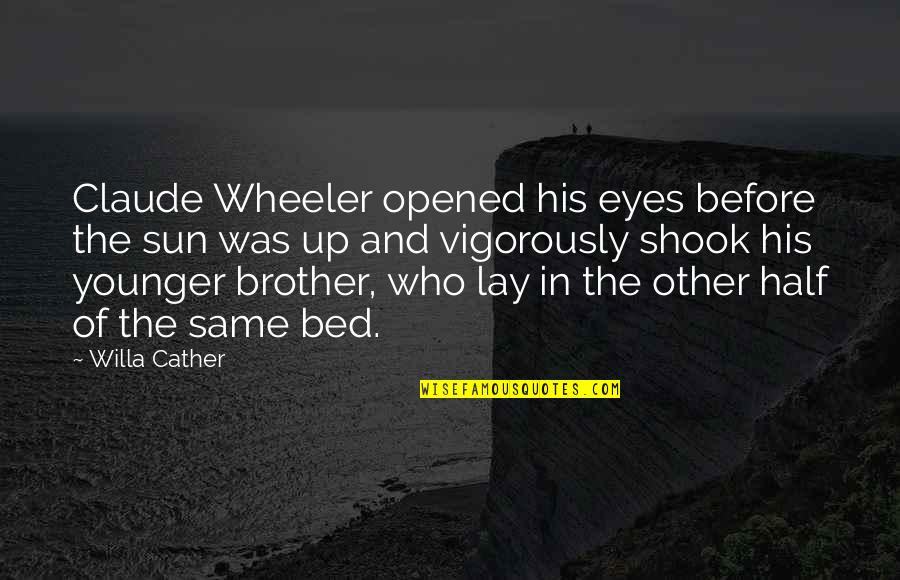 Claude Wheeler opened his eyes before the sun was up and vigorously shook his younger brother, who lay in the other half of the same bed. —
Willa Cather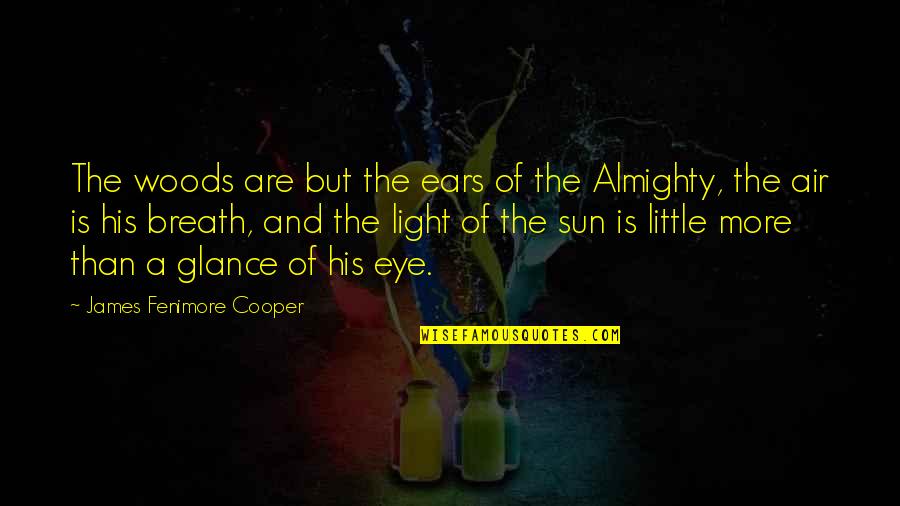 The woods are but the ears of the Almighty, the air is his breath, and the light of the sun is little more than a glance of his eye. —
James Fenimore Cooper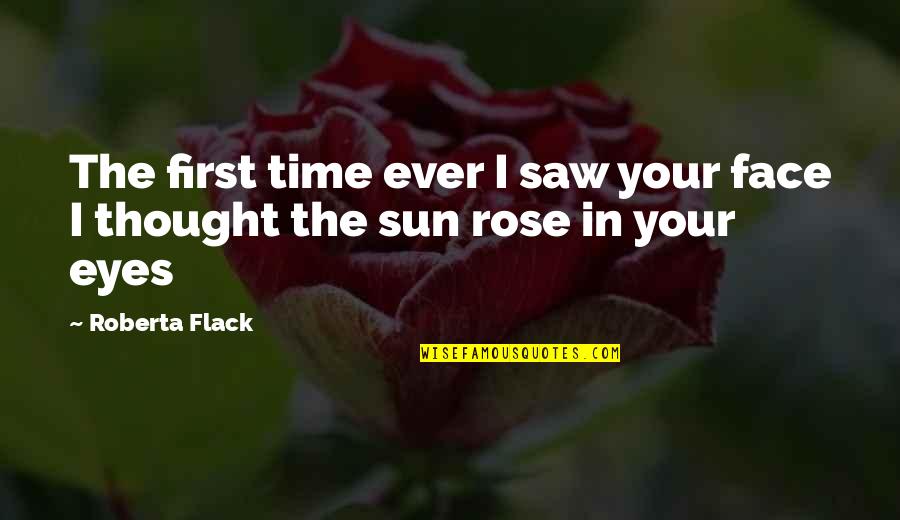 The first time ever I saw your face I thought the sun rose in your eyes —
Roberta Flack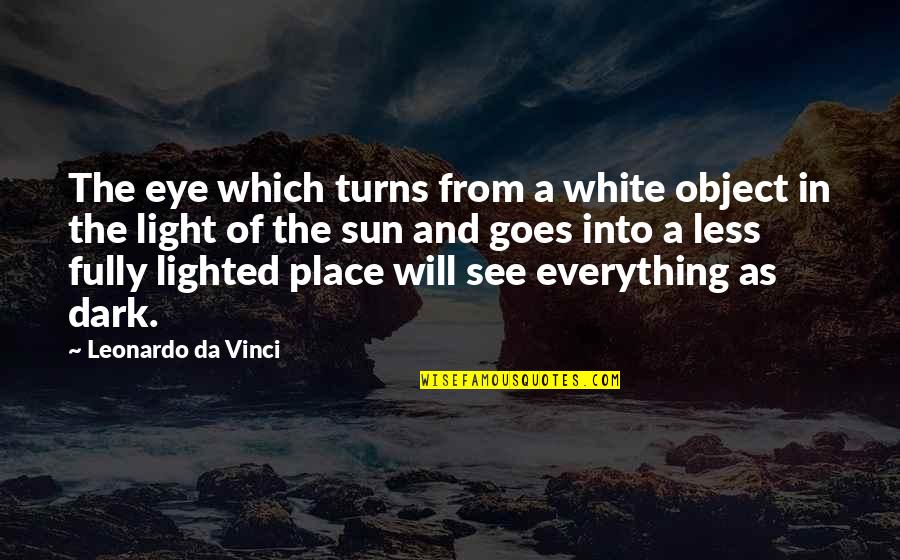 The eye which turns from a white object in the light of the sun and goes into a less fully lighted place will see everything as dark. —
Leonardo Da Vinci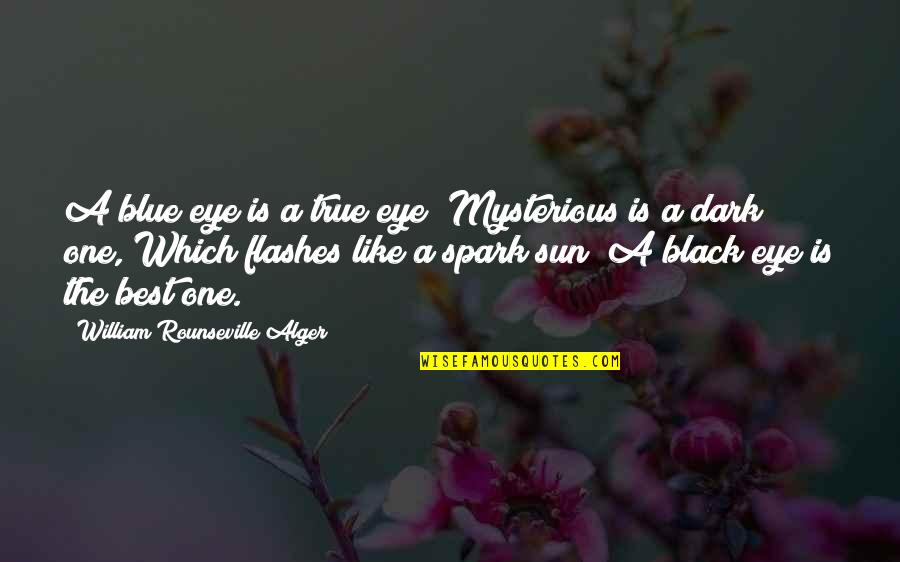 A blue eye is a true eye; Mysterious is a dark one, Which flashes like a spark sun! A black eye is the best one. —
William Rounseville Alger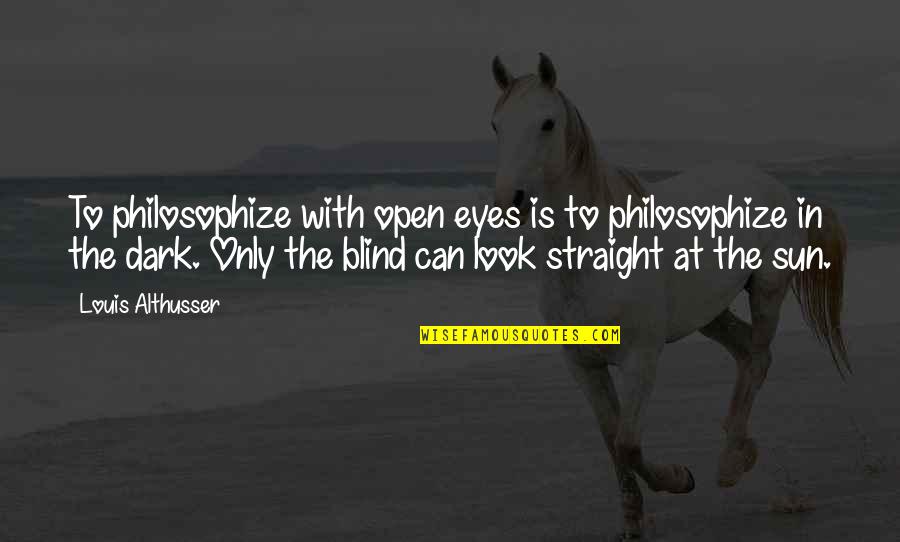 To philosophize with open eyes is to philosophize in the dark. Only the blind can look straight at the sun. —
Louis Althusser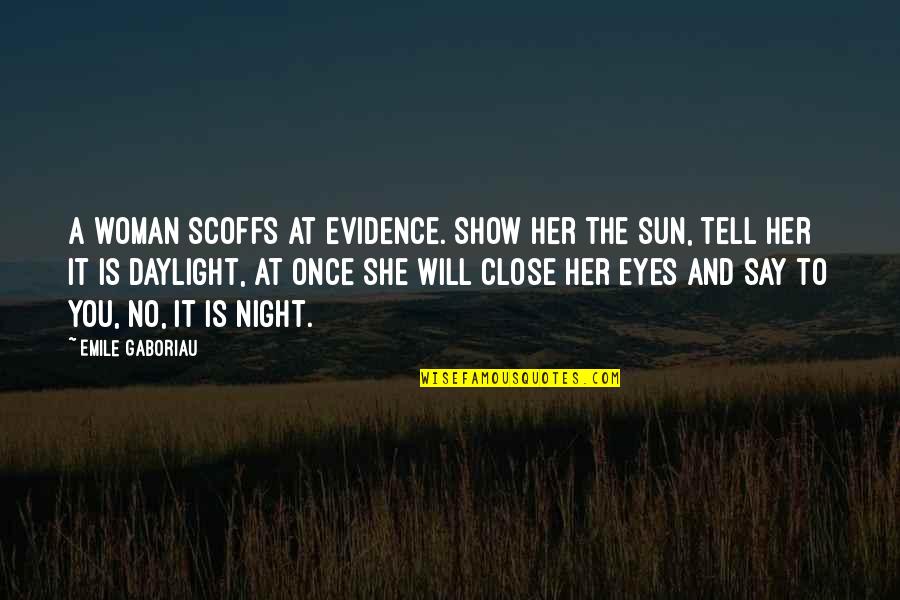 A woman scoffs at evidence. Show her the sun, tell her it is daylight, at once she will close her eyes and say to you, No, it is night. —
Emile Gaboriau