Stop Pretending Quotes
Collection of top 26 famous quotes about Stop Pretending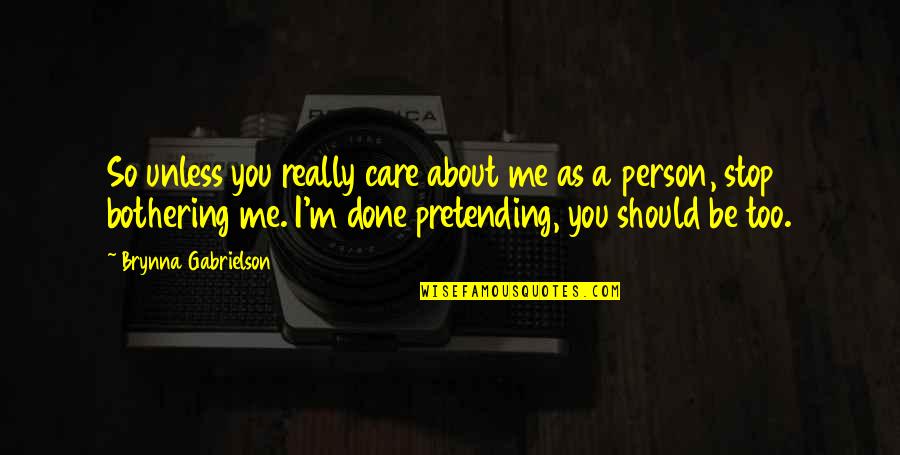 So unless you really care about me as a person, stop bothering me. I'm done pretending, you should be too.
—
Brynna Gabrielson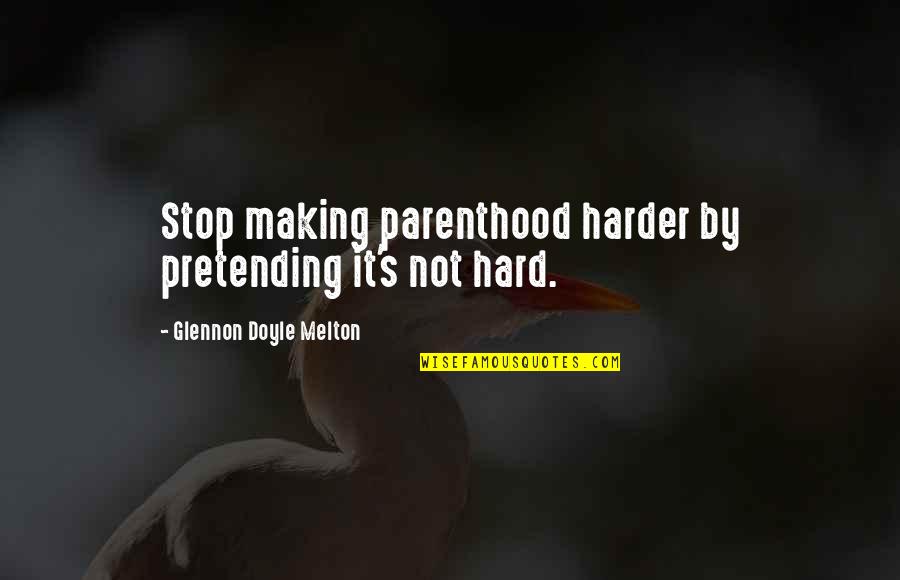 Stop making parenthood harder by pretending it's not hard. —
Glennon Doyle Melton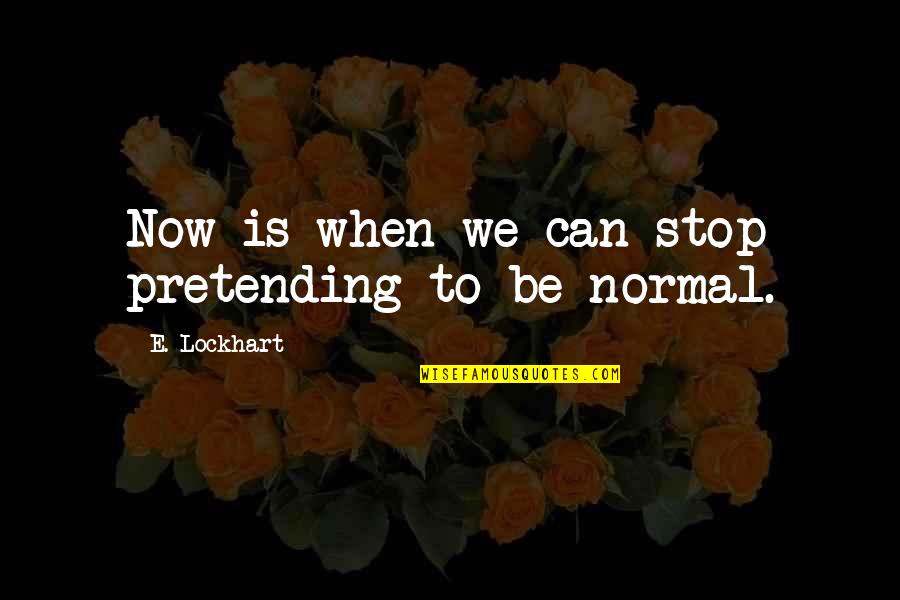 Now is when we can
stop pretending
to be normal. —
E. Lockhart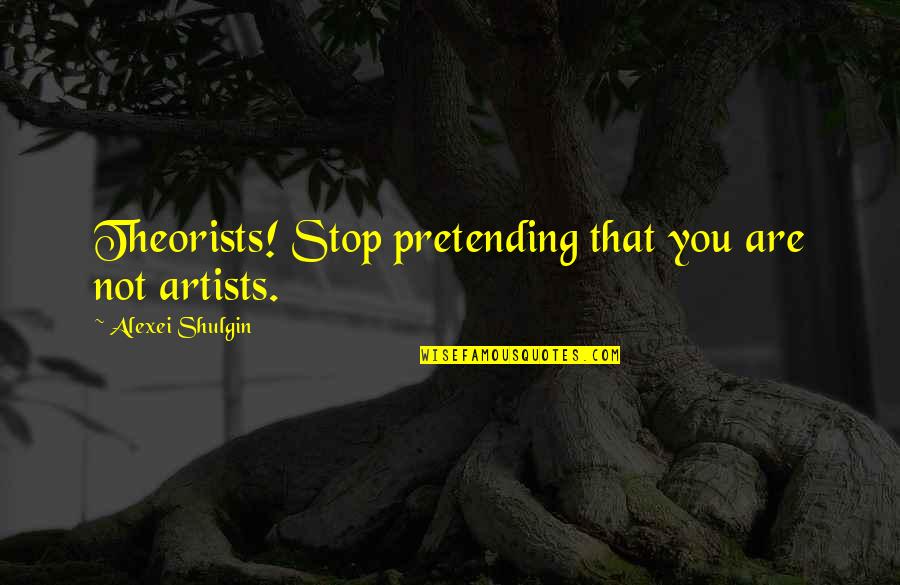 Theorists!
Stop pretending
that you are not artists. —
Alexei Shulgin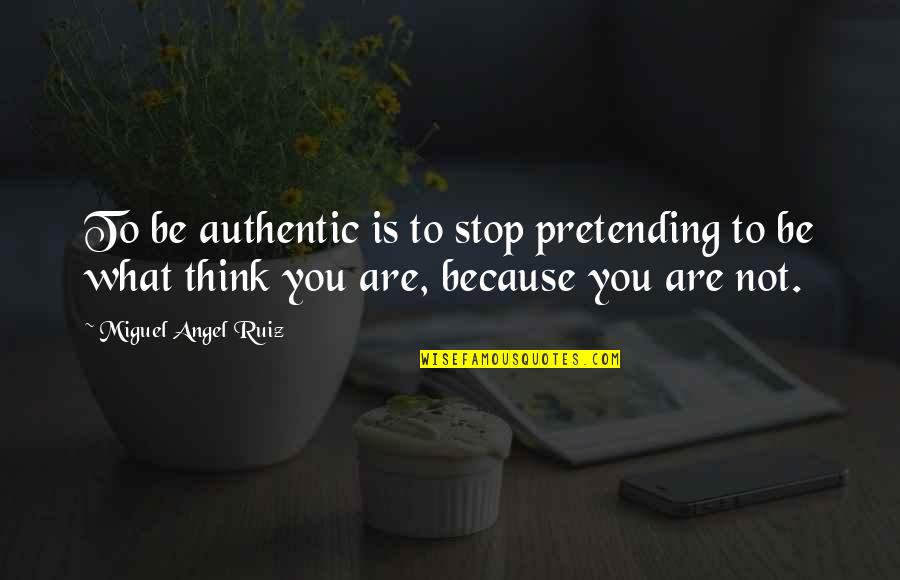 To be authentic is to
stop pretending
to be what think you are, because you are not. —
Miguel Angel Ruiz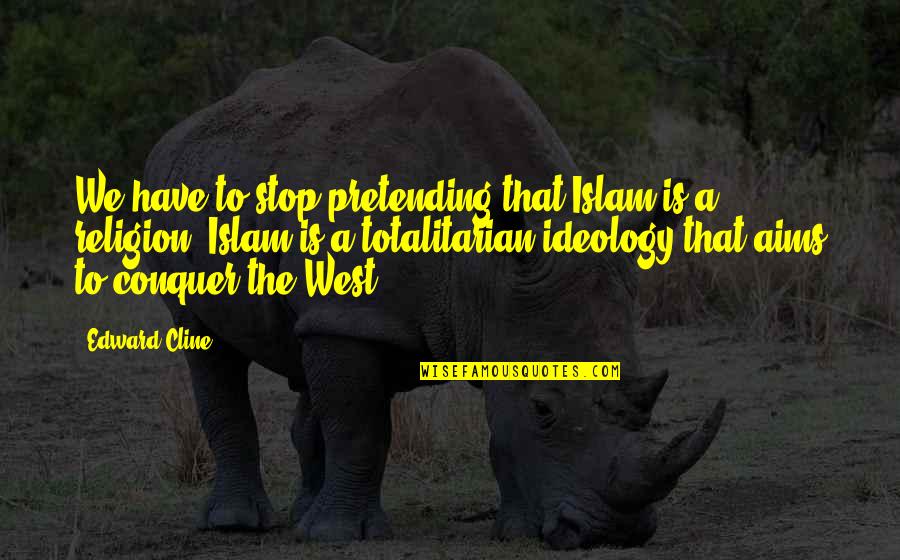 We have to
stop pretending
that Islam is a religion. Islam is a totalitarian ideology that aims to conquer the West. —
Edward Cline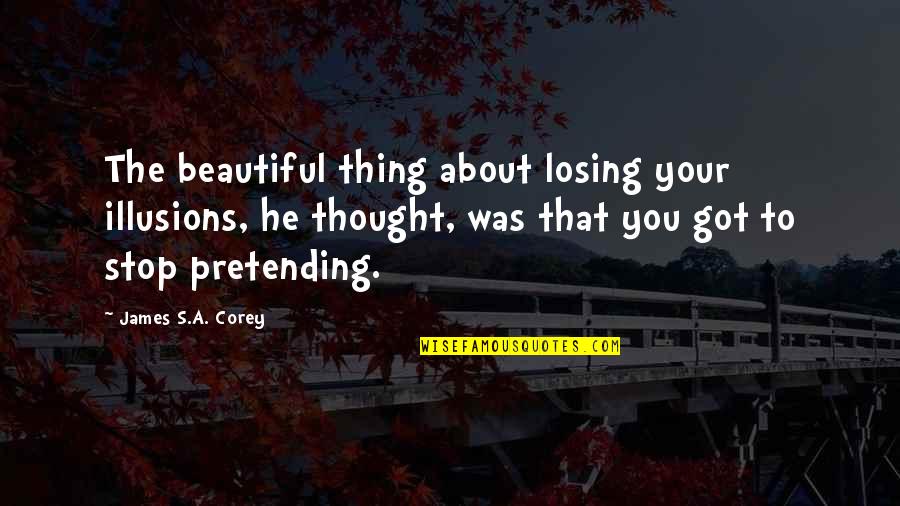 The beautiful thing about losing your illusions, he thought, was that you got to
stop pretending
. —
James S.A. Corey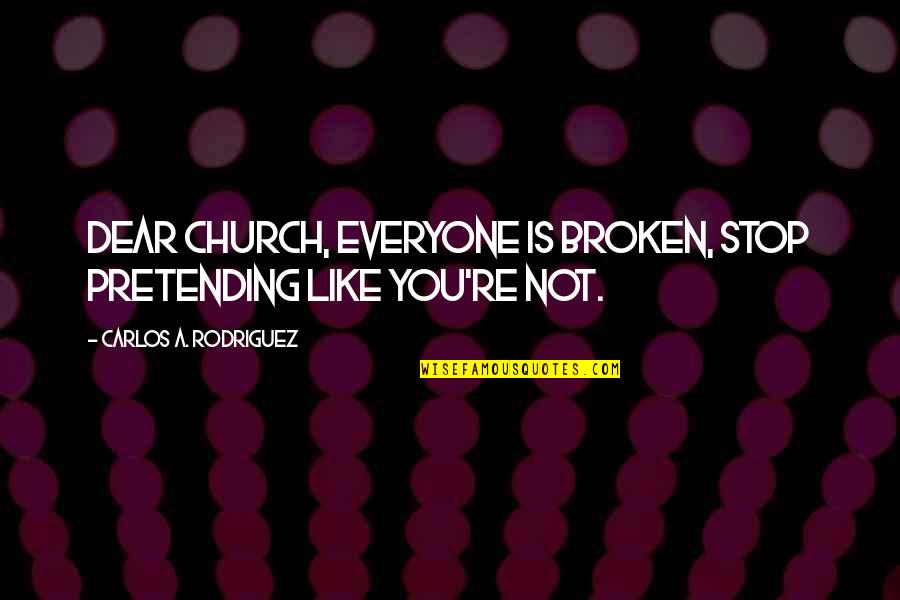 Dear Church, everyone is broken,
stop pretending
like you're not. —
Carlos A. Rodriguez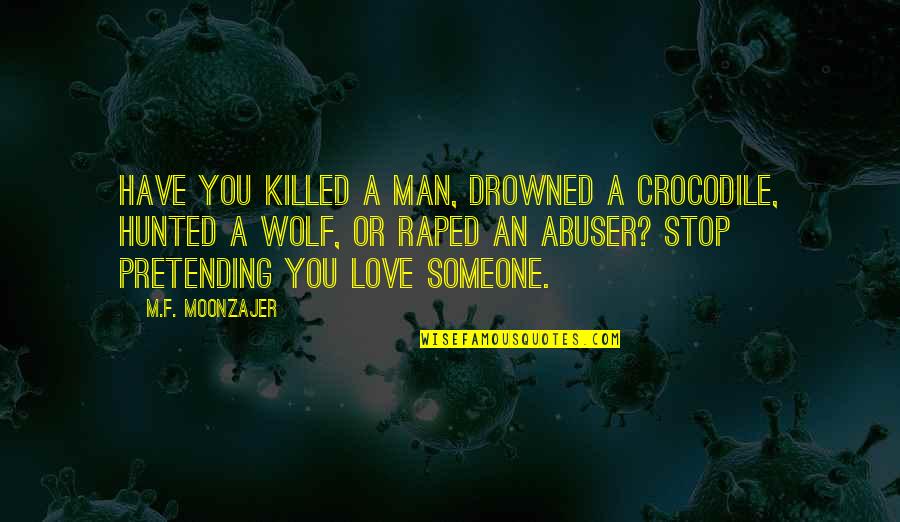 Have you killed a man, drowned a crocodile, hunted a wolf, or raped an abuser?
Stop pretending
you love someone. —
M.F. Moonzajer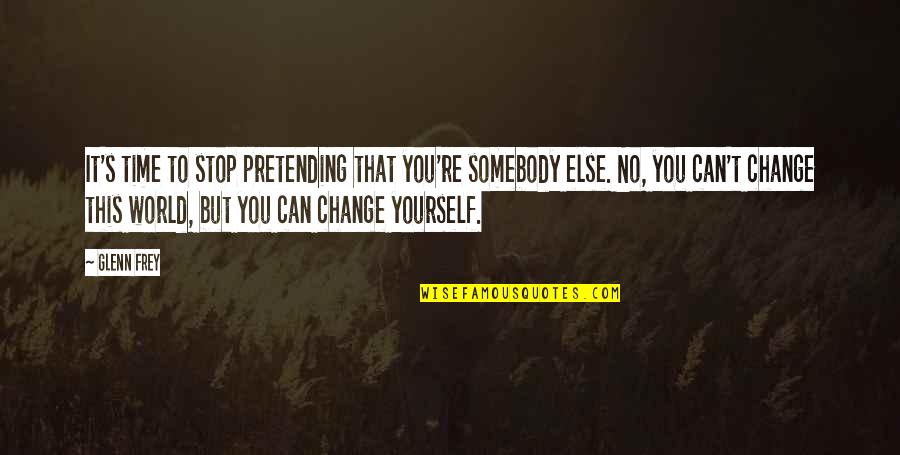 It's time to
stop pretending
that you're somebody else. No, you can't change this world, but you can change yourself. —
Glenn Frey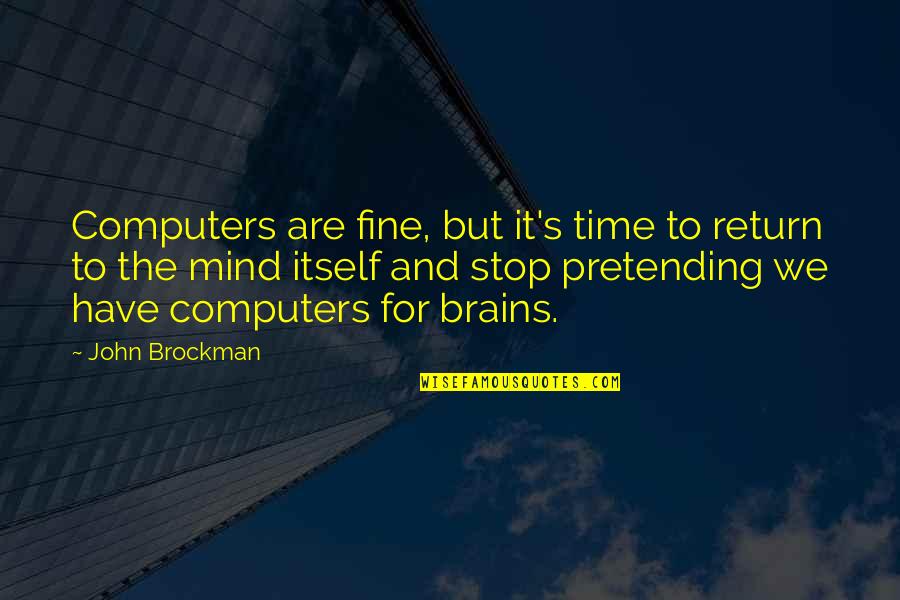 Computers are fine, but it's time to return to the mind itself and
stop pretending
we have computers for brains. —
John Brockman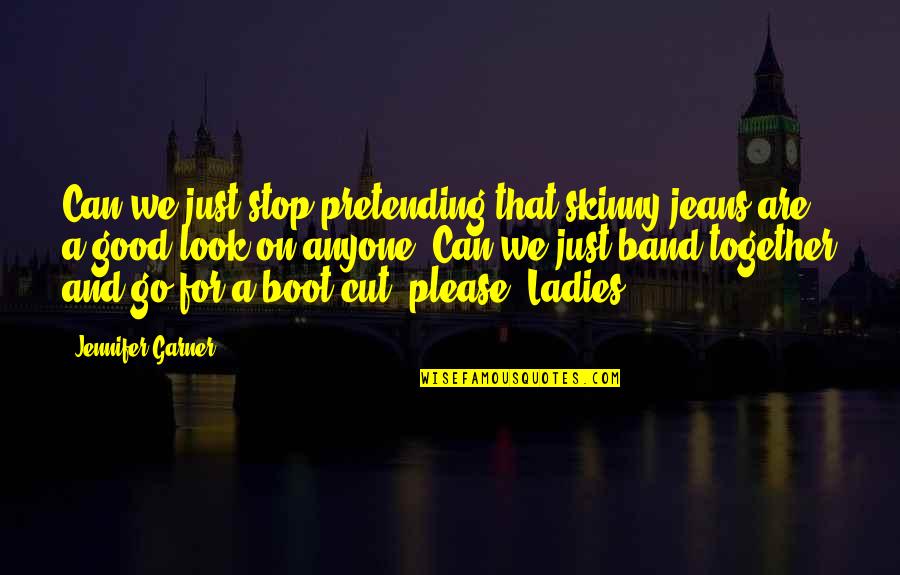 Can we just
stop pretending
that skinny jeans are a good look on anyone? Can we just band together and go for a boot cut, please? Ladies? —
Jennifer Garner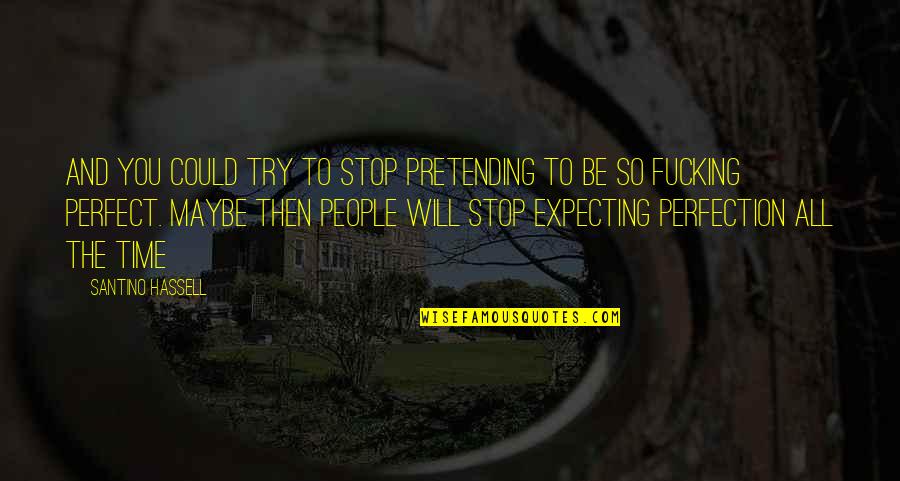 And you could try to
stop pretending
to be so fucking perfect. Maybe then people will stop expecting perfection all the time —
Santino Hassell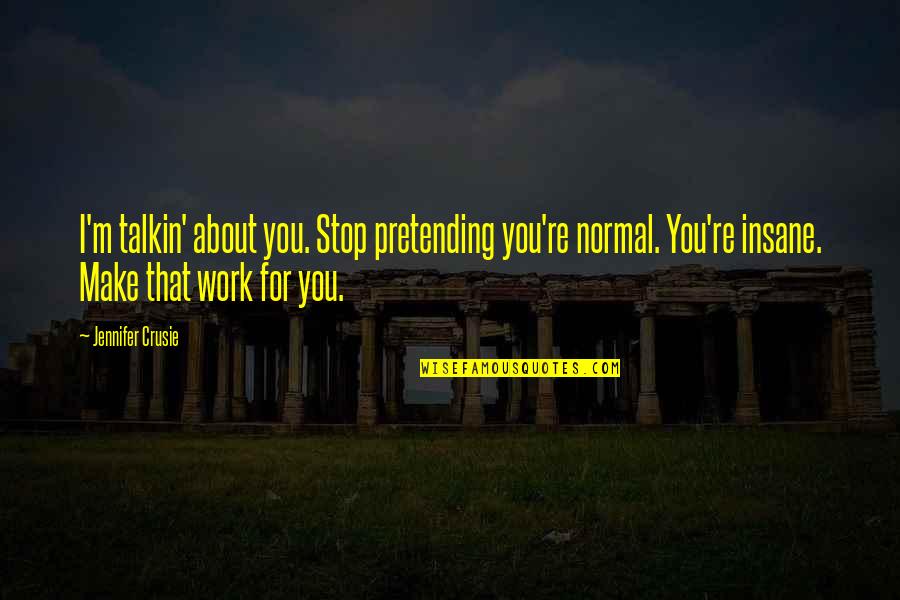 I'm talkin' about you.
Stop pretending
you're normal. You're insane. Make that work for you. —
Jennifer Crusie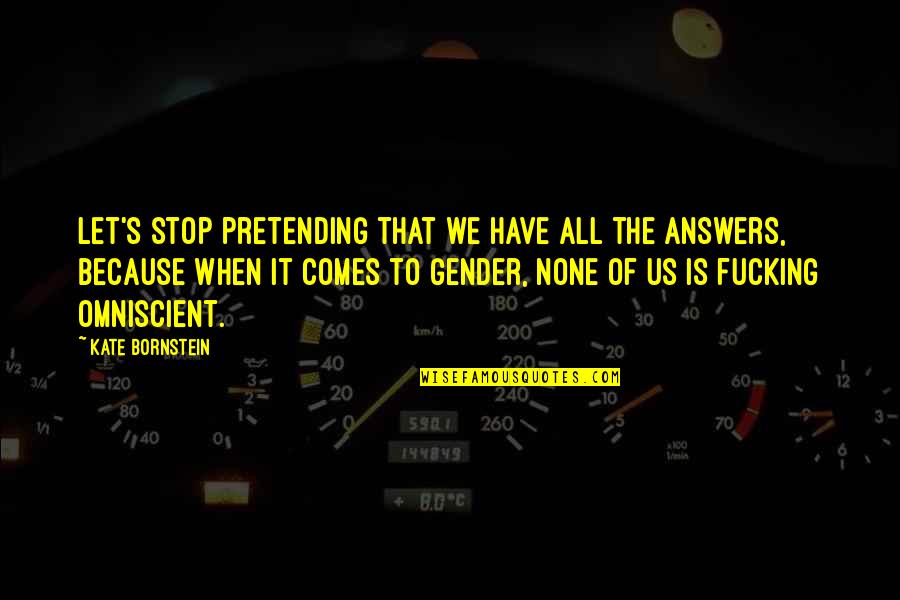 Let's
stop pretending
that we have all the answers, because when it comes to gender, none of us is fucking omniscient. —
Kate Bornstein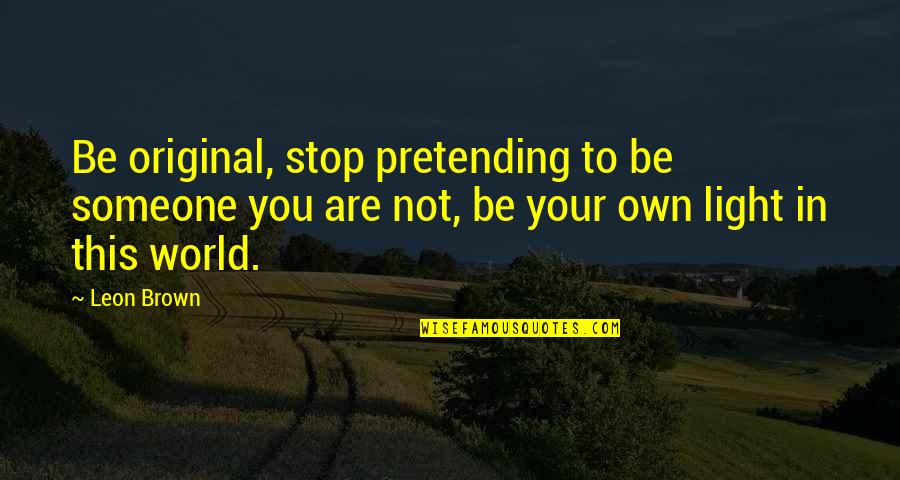 Be original,
stop pretending
to be someone you are not, be your own light in this world. —
Leon Brown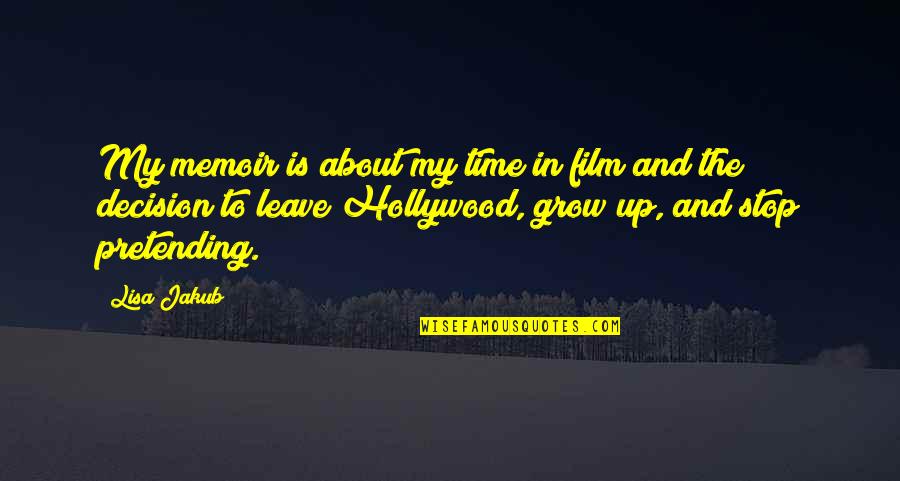 My memoir is about my time in film and the decision to leave Hollywood, grow up, and
stop pretending
. —
Lisa Jakub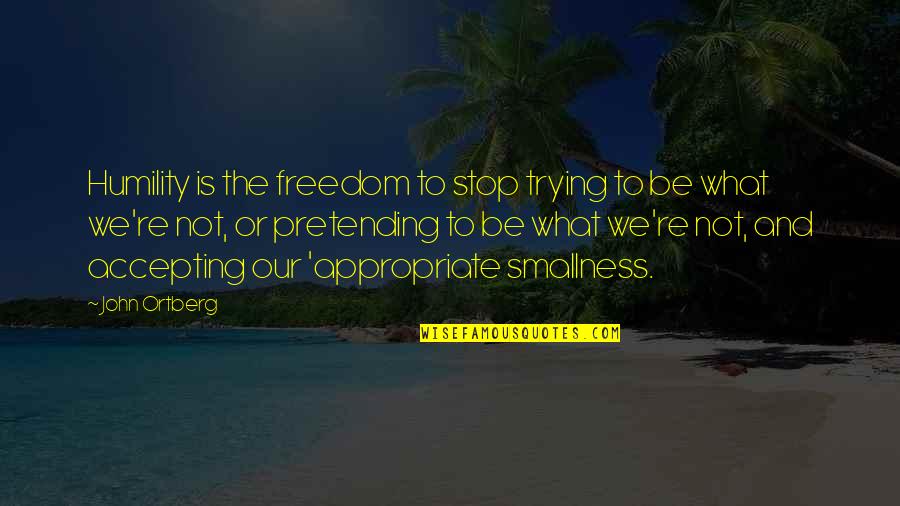 Humility is the freedom to stop trying to be what we're not, or pretending to be what we're not, and accepting our 'appropriate smallness. —
John Ortberg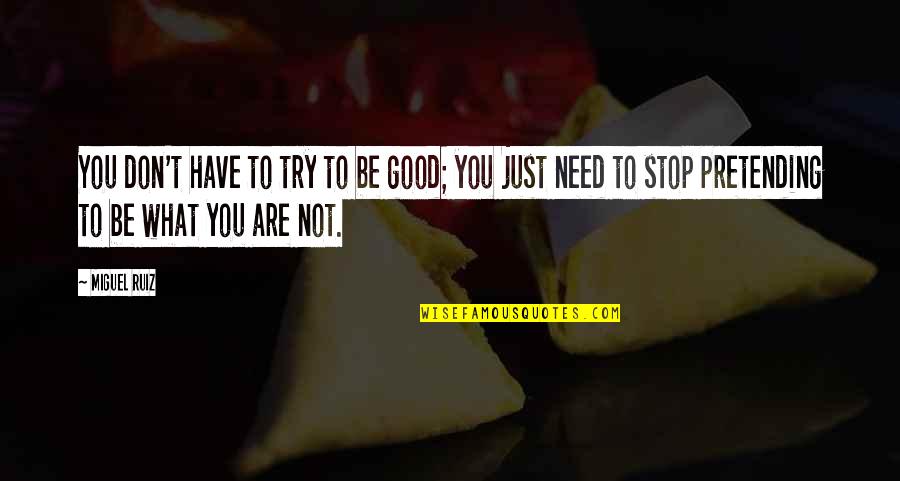 You don't have to try to be good; you just need to
stop pretending
to be what you are not. —
Miguel Ruiz
I think this is the part where we
stop pretending
we're not going to see each other again. —
Hannah Moskowitz