Sometimes Love Is Just Not Enough Quotes
Collection of top 27 famous quotes about Sometimes Love Is Just Not Enough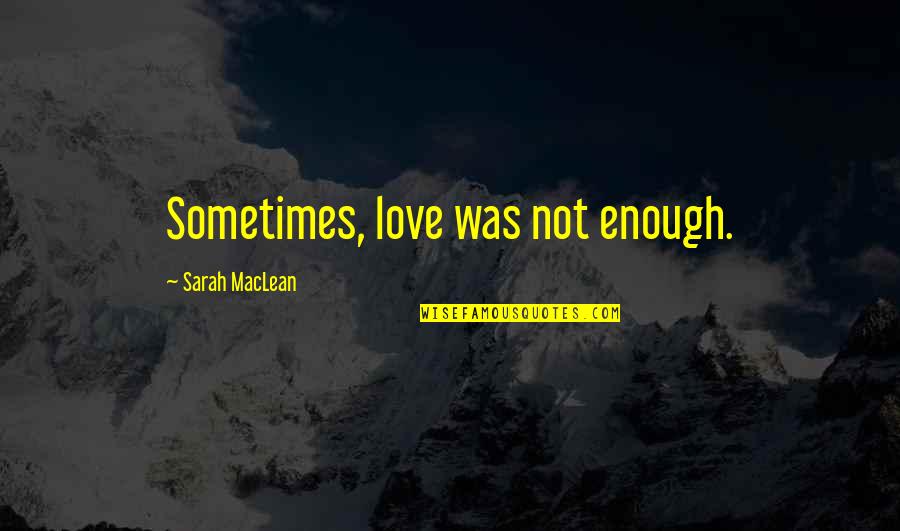 Sometimes, love was not enough.
—
Sarah MacLean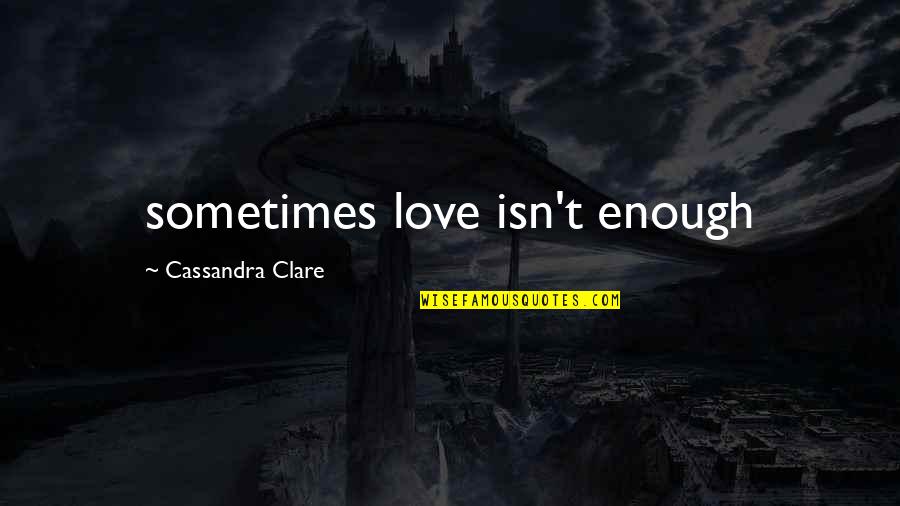 sometimes love isn't enough
—
Cassandra Clare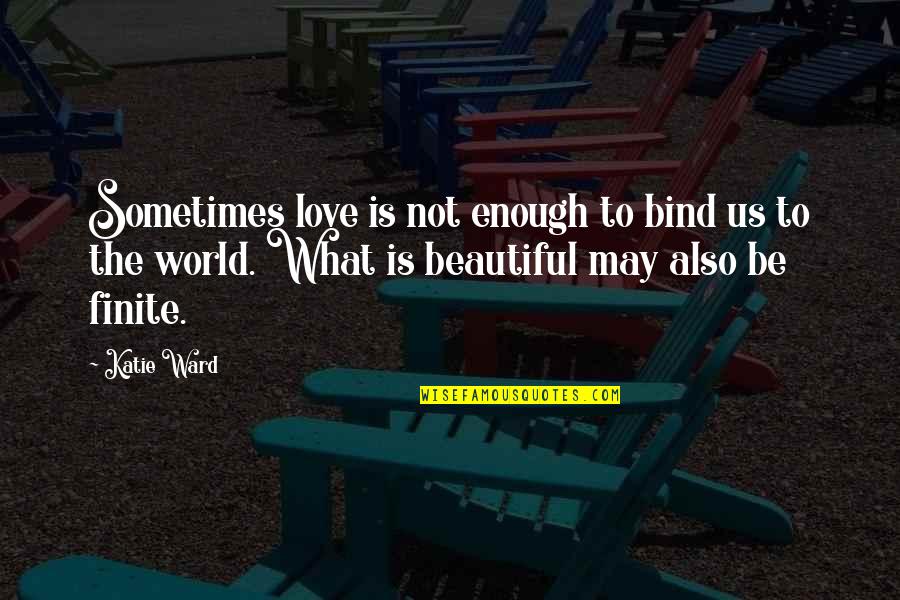 Sometimes love is not enough to bind us to the world. What is beautiful may also be finite.
—
Katie Ward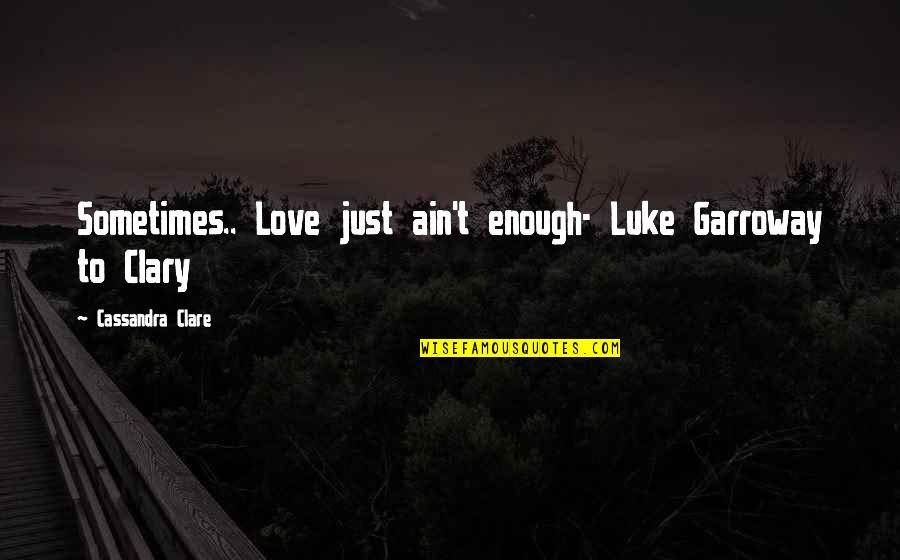 Sometimes.. Love just ain't enough- Luke Garroway to Clary
—
Cassandra Clare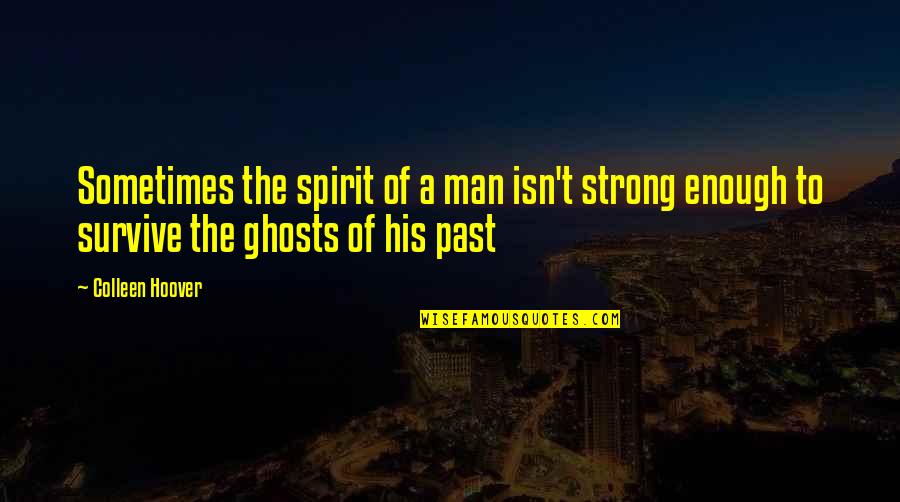 Sometimes the spirit of a man isn't strong enough to survive the ghosts of his past
—
Colleen Hoover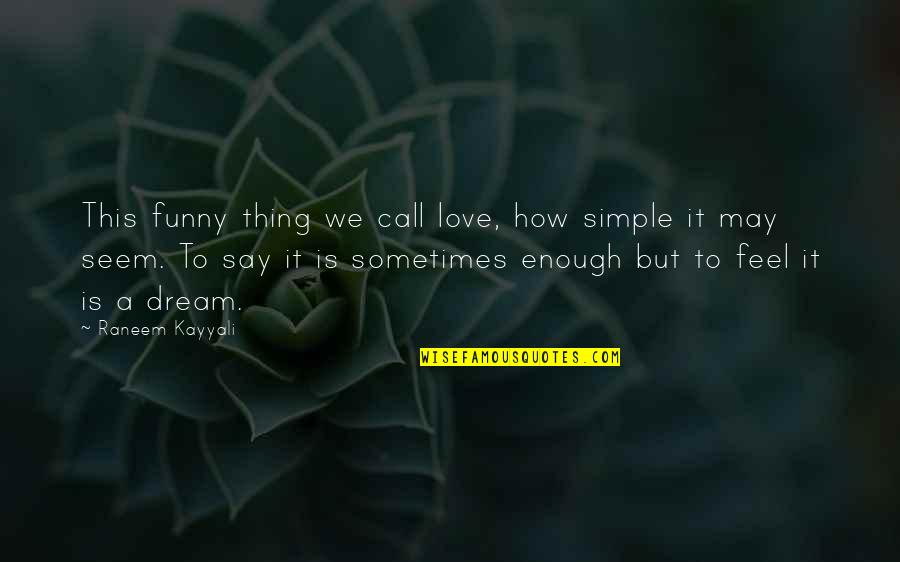 This funny thing we call love, how simple it may seem. To say it is sometimes enough but to feel it is a dream. —
Raneem Kayyali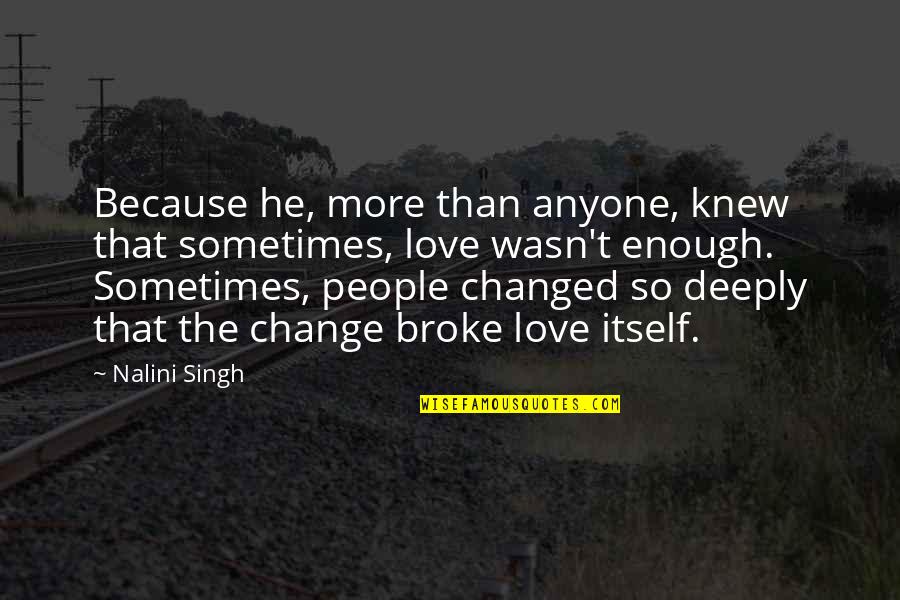 Because he, more than anyone, knew that sometimes, love wasn't enough. Sometimes, people changed so deeply that the change broke love itself. —
Nalini Singh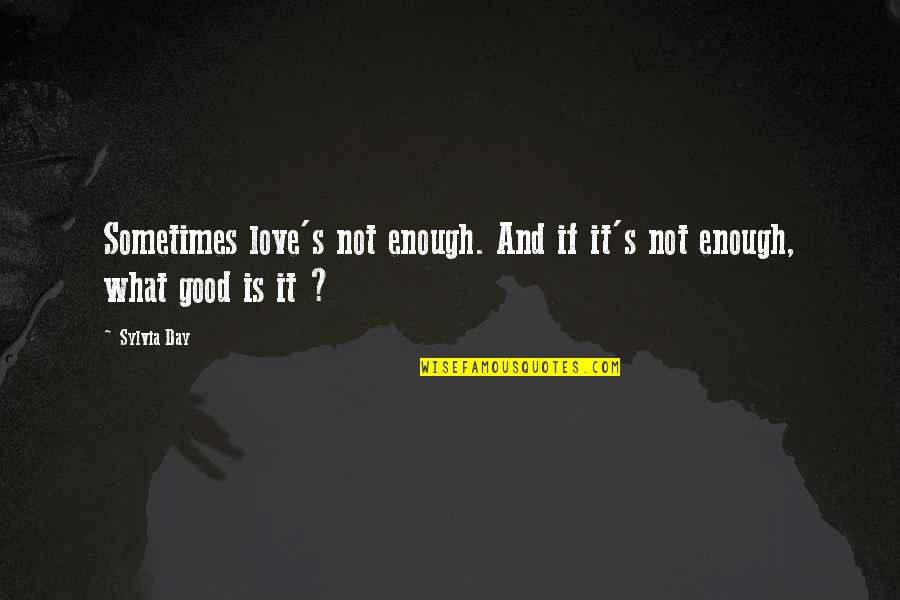 Sometimes love's not enough. And if it's not enough, what good is it ? —
Sylvia Day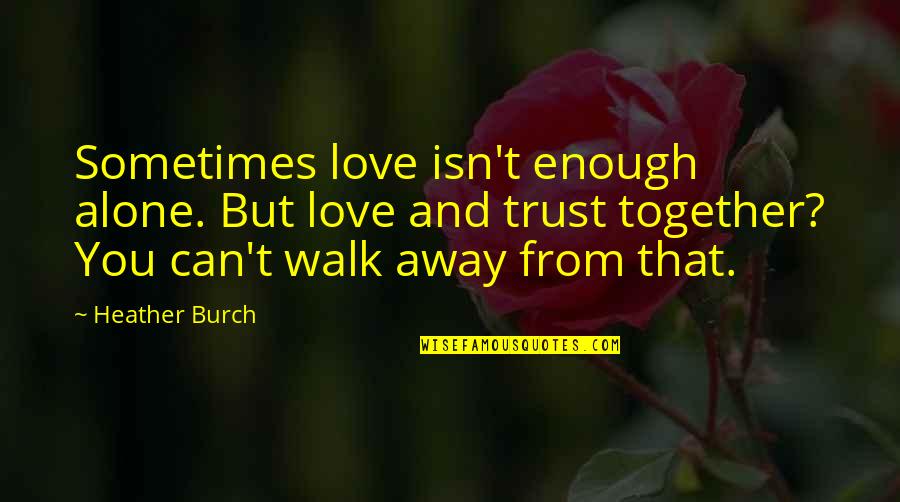 Sometimes love isn't enough alone. But love and trust together? You can't walk away from that. —
Heather Burch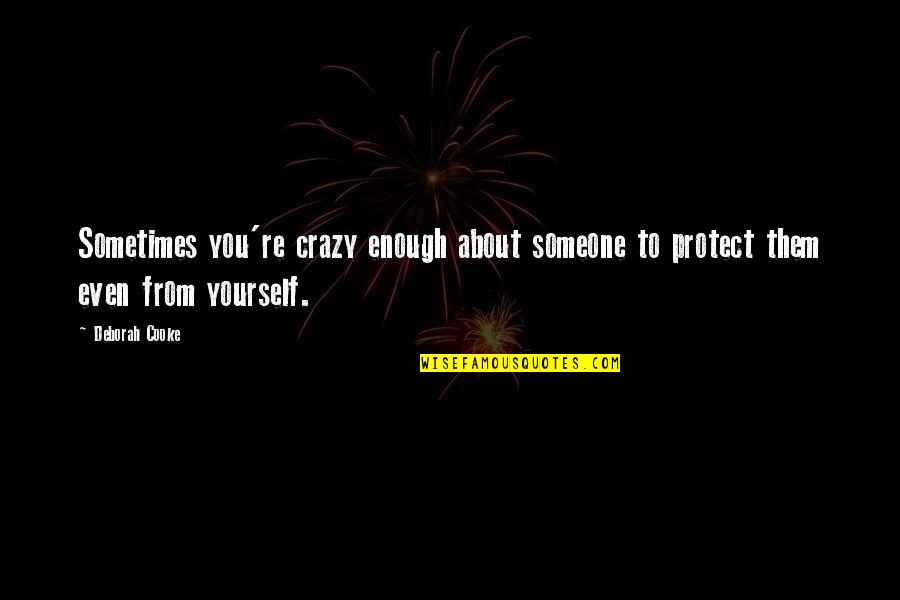 Sometimes you're crazy enough about someone to protect them even from yourself. —
Deborah Cooke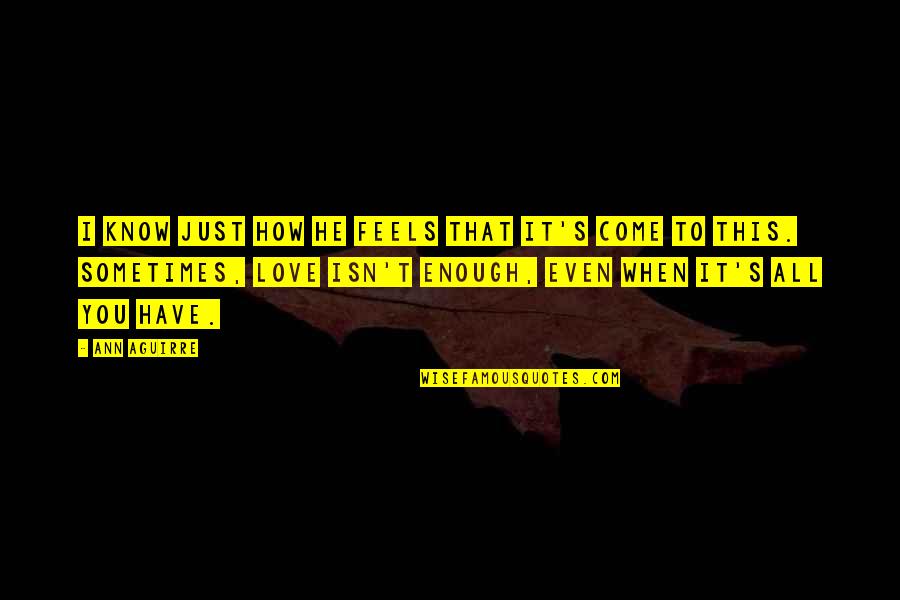 I know just how he feels that it's come to this. Sometimes, love isn't enough, even when it's all you have. —
Ann Aguirre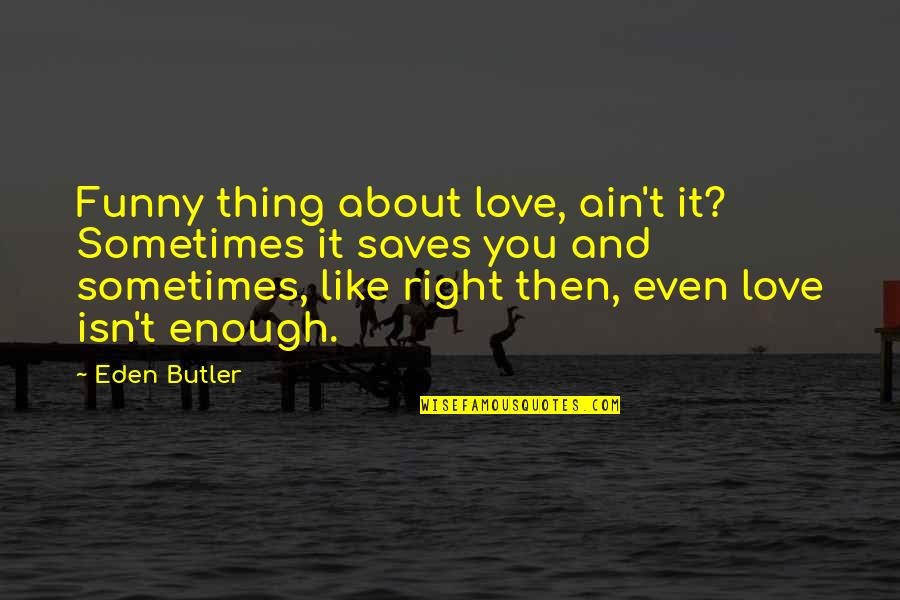 Funny thing about love, ain't it? Sometimes it saves you and sometimes, like right then, even love isn't enough. —
Eden Butler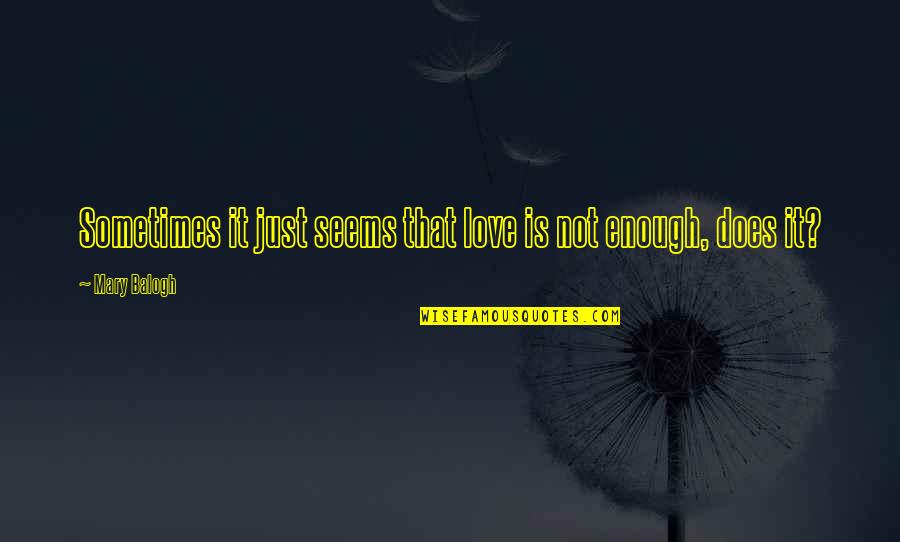 Sometimes it just seems that love is not enough, does it? —
Mary Balogh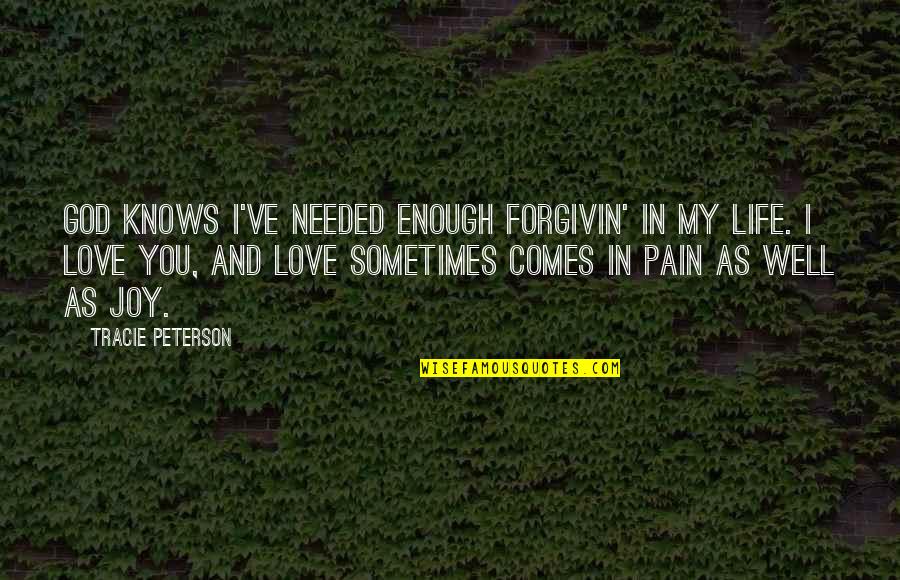 God knows I've needed enough forgivin' in my life. I love you, and love sometimes comes in pain as well as joy. —
Tracie Peterson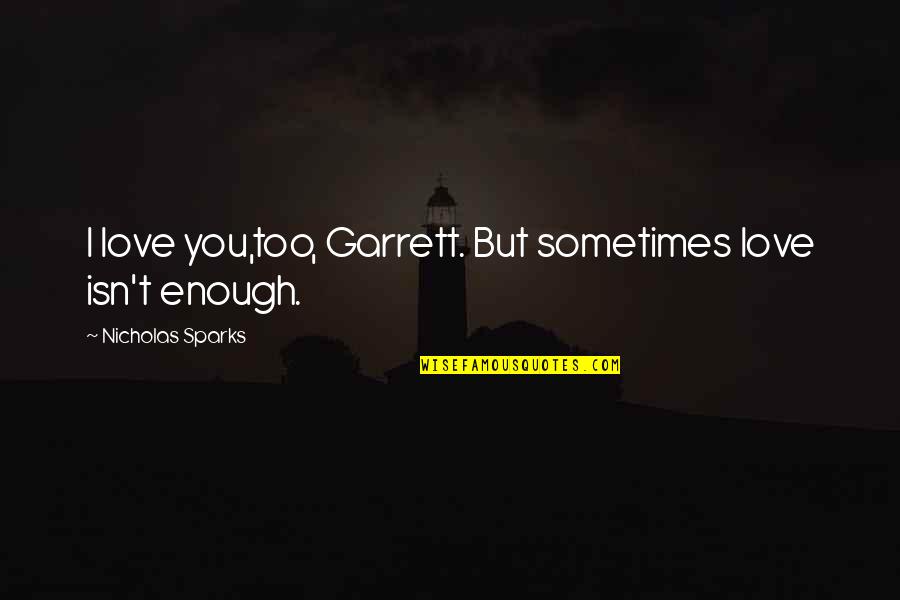 I love you,too, Garrett. But sometimes love isn't enough. —
Nicholas Sparks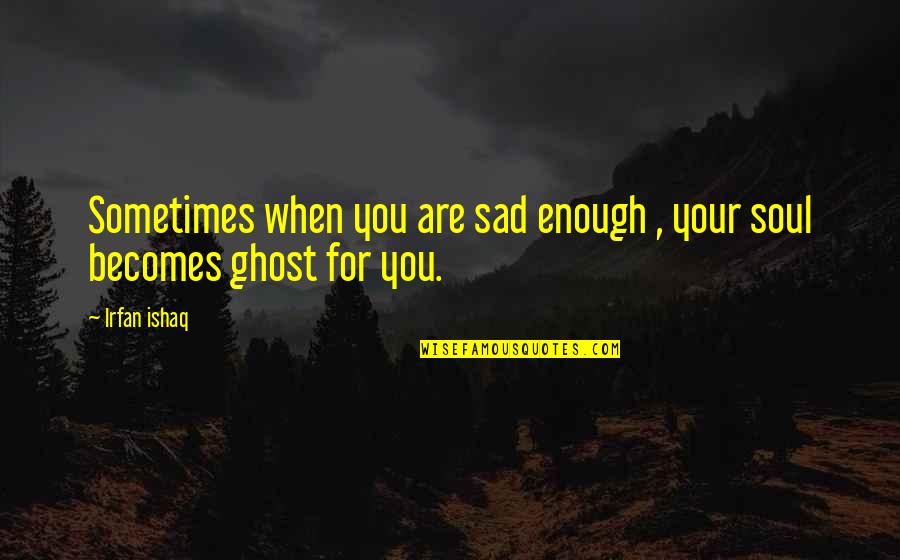 Sometimes when you are sad enough , your soul becomes ghost for you. —
Irfan Ishaq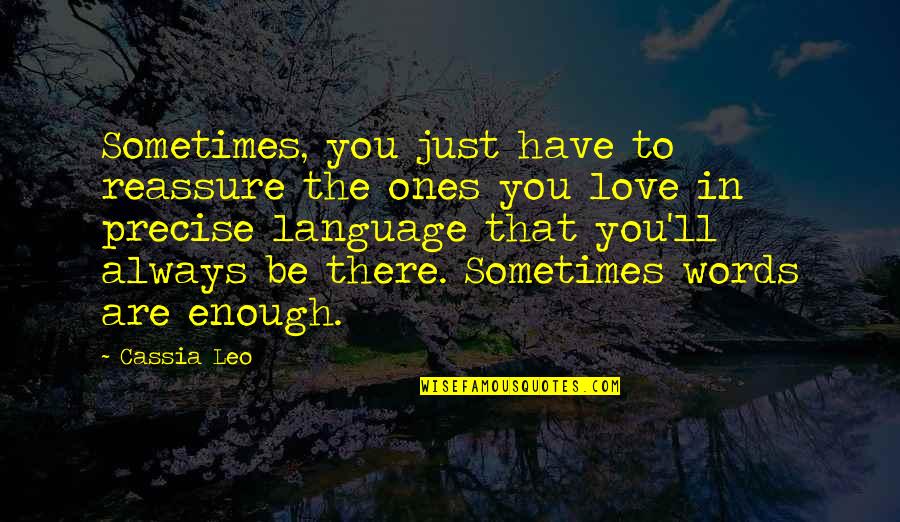 Sometimes, you just have to reassure the ones you love in precise language that you'll always be there. Sometimes words are enough. —
Cassia Leo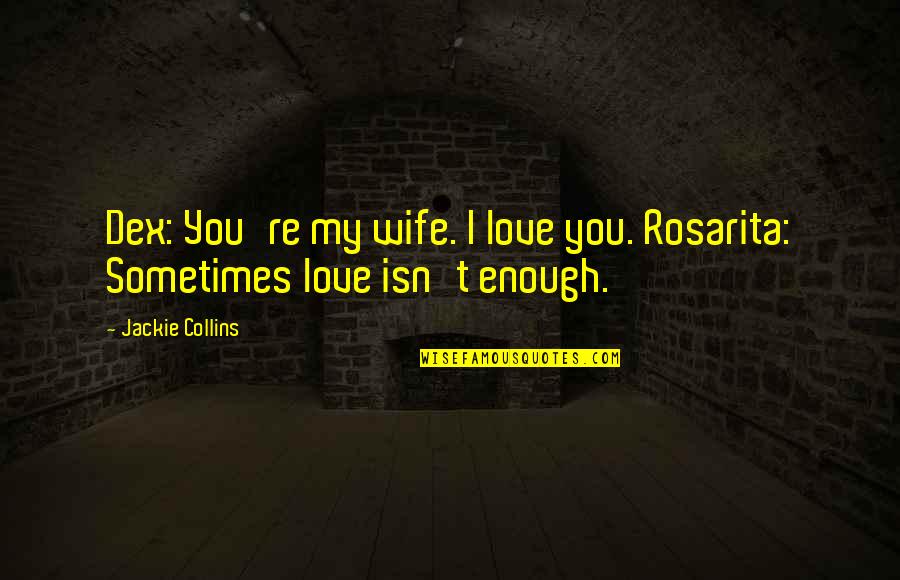 Dex: You're my wife. I love you.
Rosarita: Sometimes love isn't enough. —
Jackie Collins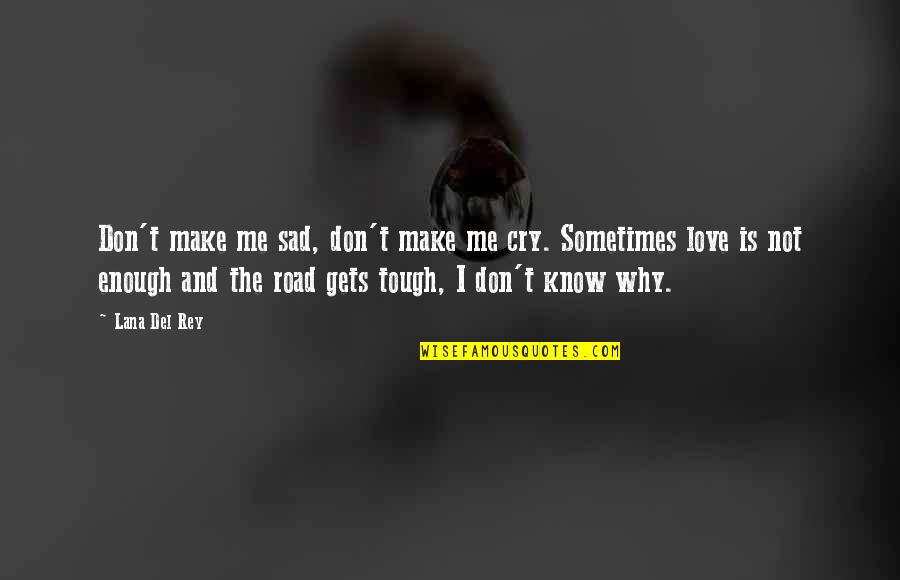 Don't make me sad, don't make me cry. Sometimes love is not enough and the road gets tough, I don't know why. —
Lana Del Rey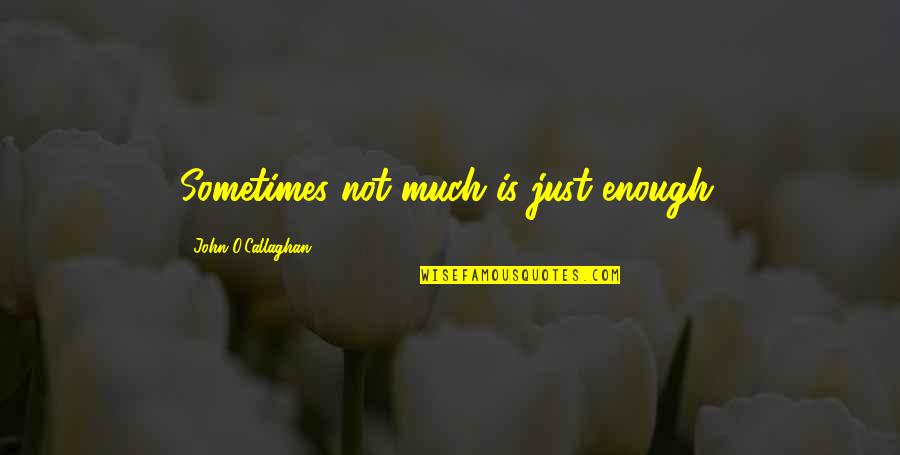 Sometimes not much is just enough. —
John O'Callaghan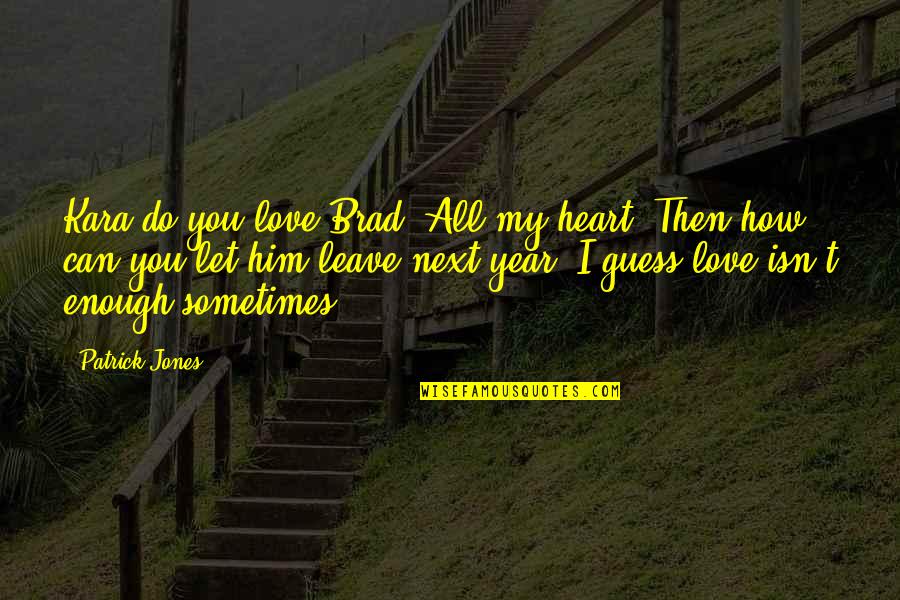 Kara do you love Brad?'
All my heart.'
Then how can you let him leave next year?'
I guess love isn't enough sometimes. —
Patrick Jones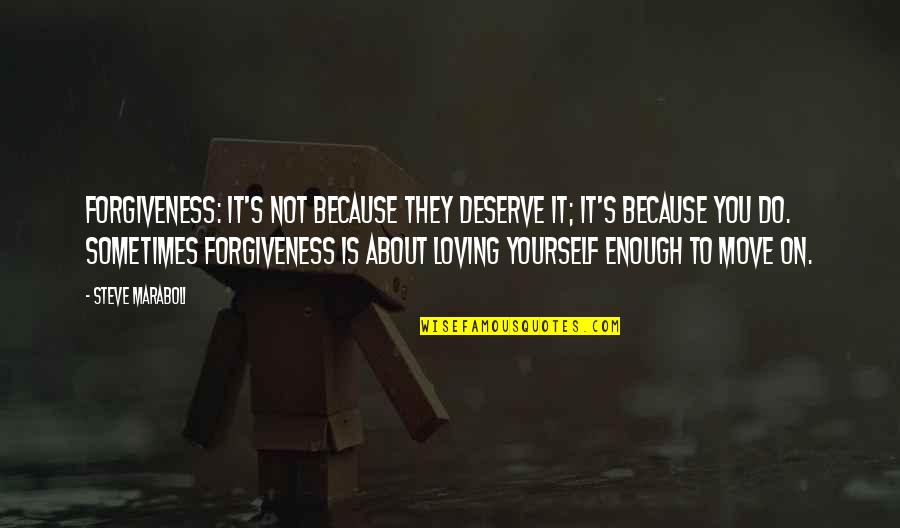 Forgiveness: It's not because they deserve it; it's because you do. Sometimes forgiveness is about loving yourself enough to move on. —
Steve Maraboli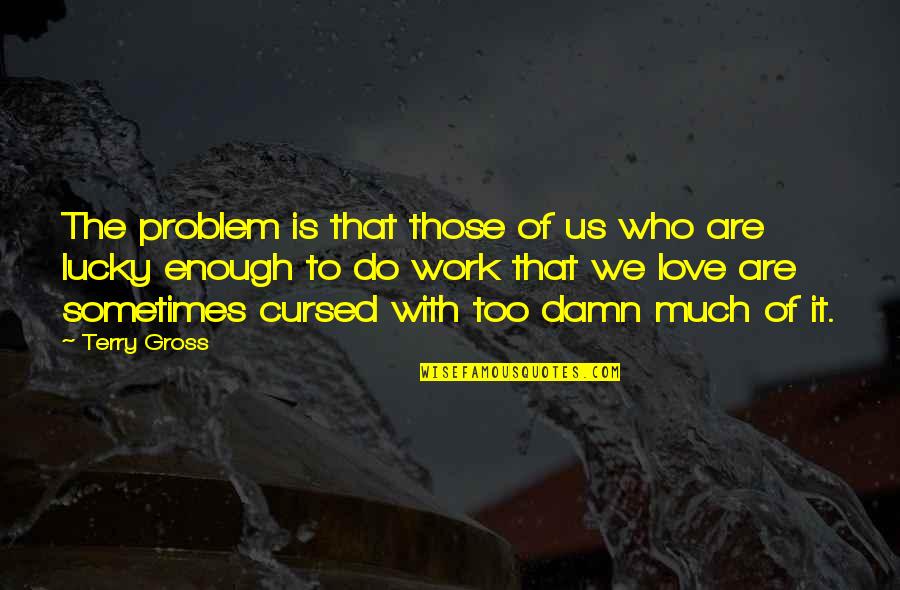 The problem is that those of us who are lucky enough to do work that we love are sometimes cursed with too damn much of it. —
Terry Gross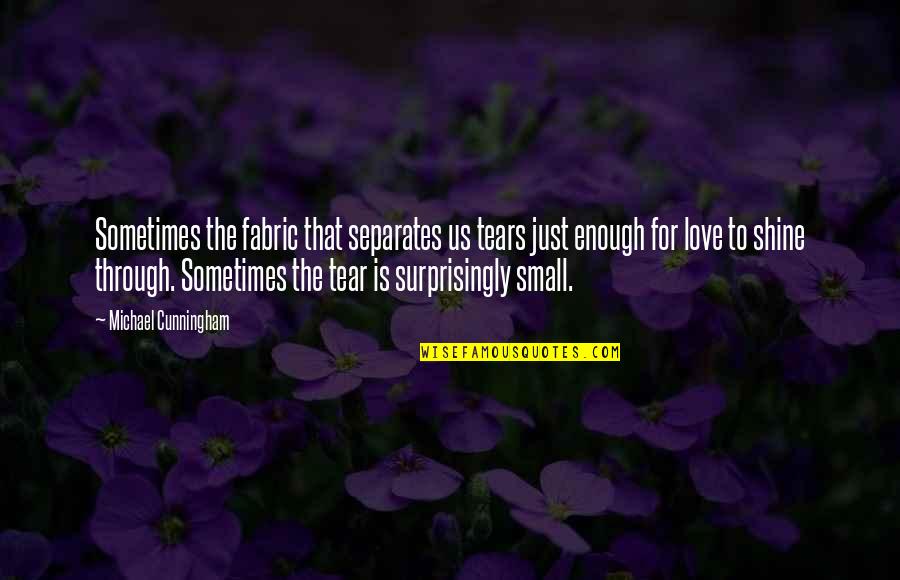 Sometimes the fabric that separates us tears just enough for love to shine through. Sometimes the tear is surprisingly small. —
Michael Cunningham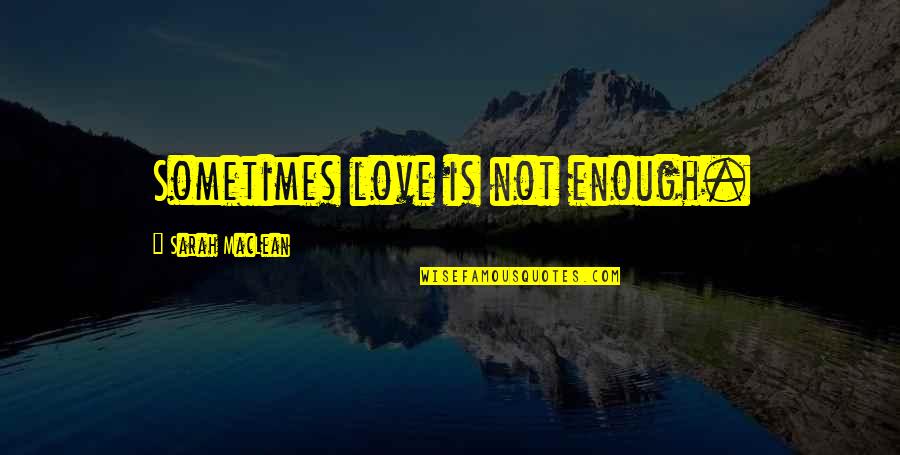 Sometimes love is not enough. —
Sarah MacLean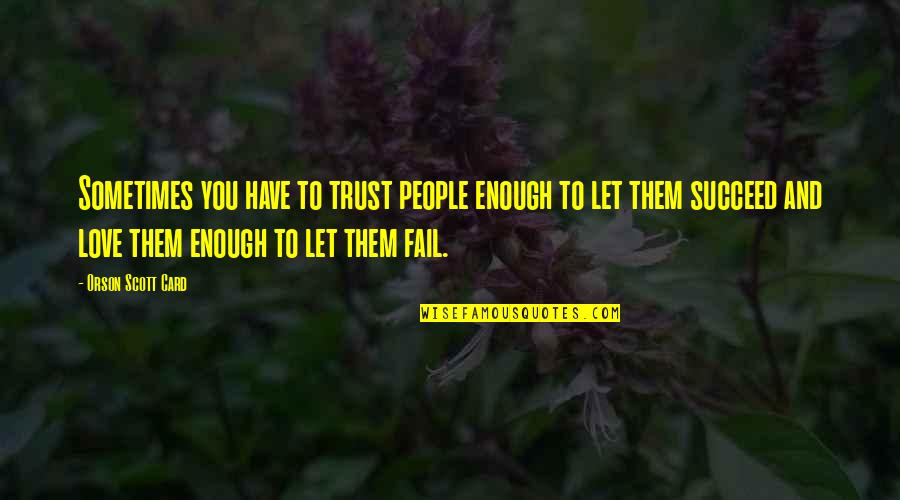 Sometimes you have to trust people enough to let them succeed and love them enough to let them fail. —
Orson Scott Card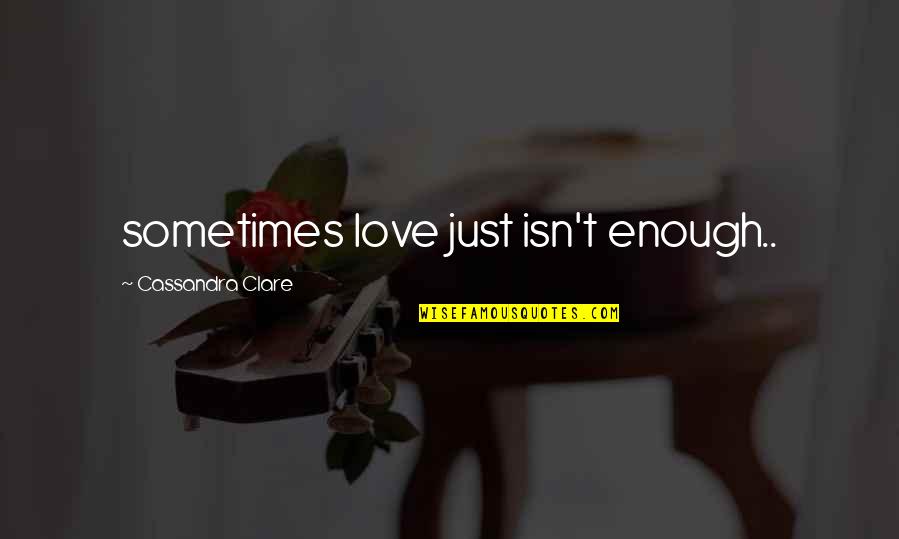 sometimes love just isn't enough.. —
Cassandra Clare