Somebody's Smile Quotes
Collection of top 17 famous quotes about Somebody's Smile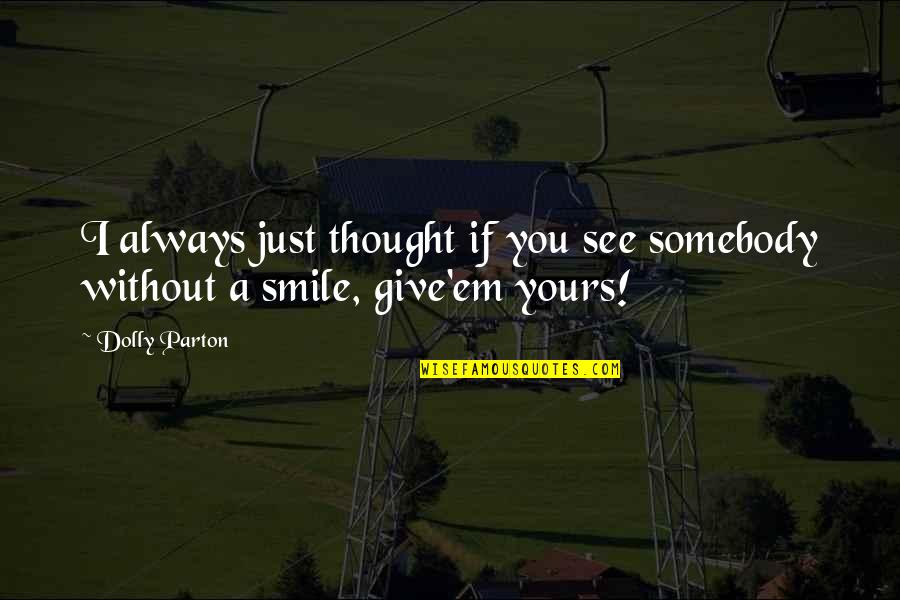 I always just thought if you see somebody without a smile, give'em yours!
—
Dolly Parton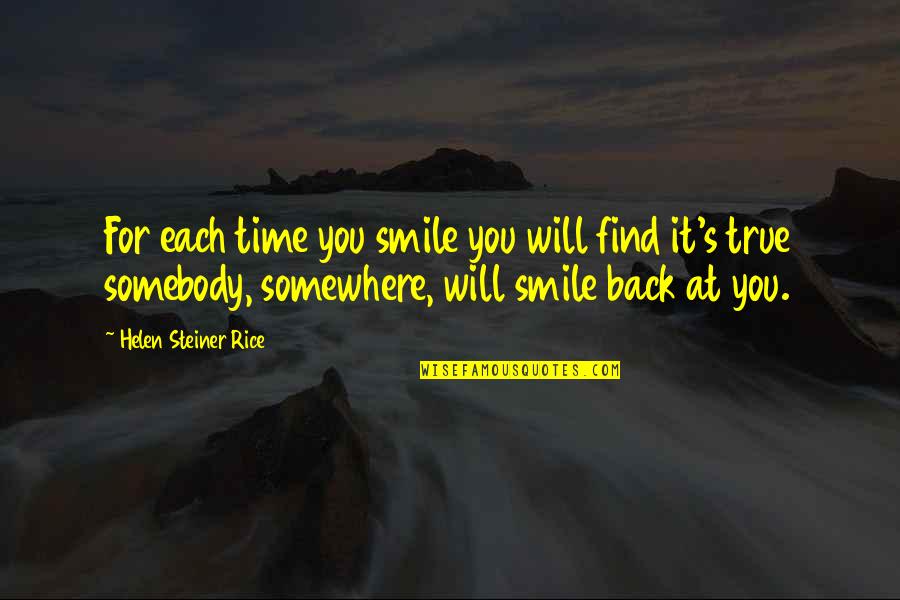 For each time you smile you will find it's true somebody, somewhere, will smile back at you.
—
Helen Steiner Rice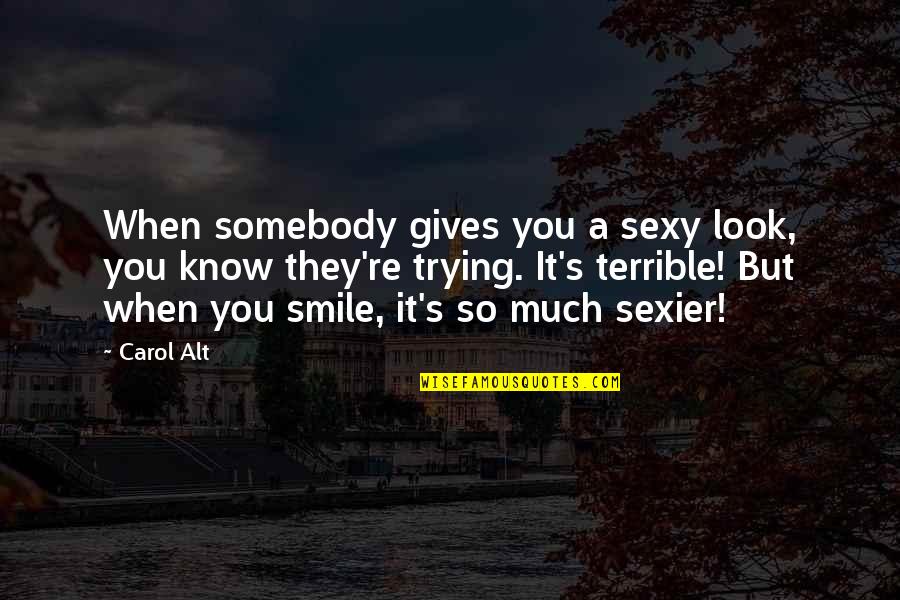 When somebody gives you a sexy look, you know they're trying. It's terrible! But when you smile, it's so much sexier!
—
Carol Alt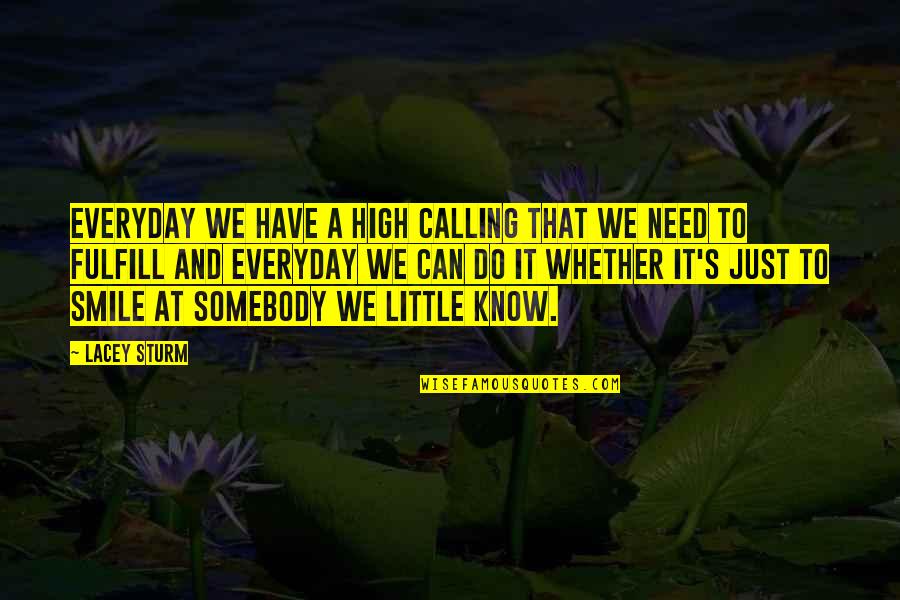 Everyday we have a high calling that we need to fulfill and everyday we can do it whether it's just to smile at somebody we little know.
—
Lacey Sturm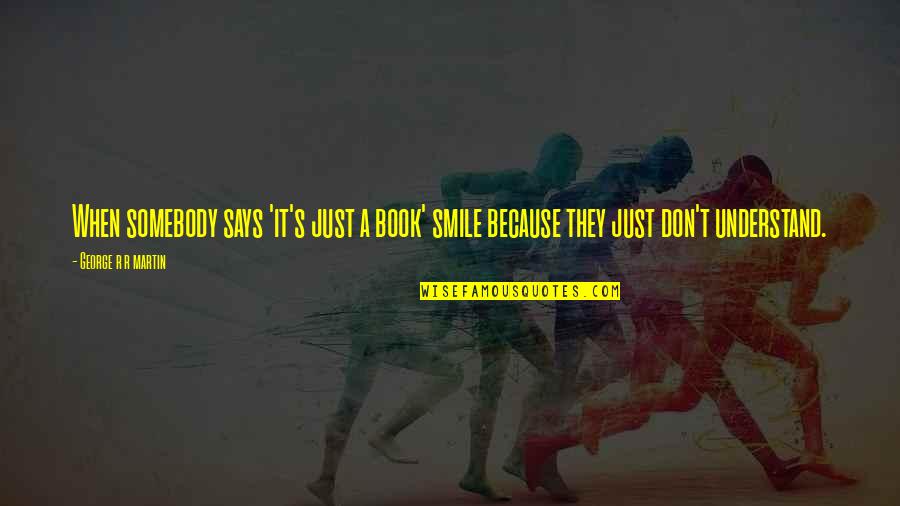 When somebody says 'it's just a book' smile because they just don't understand.
—
George R R Martin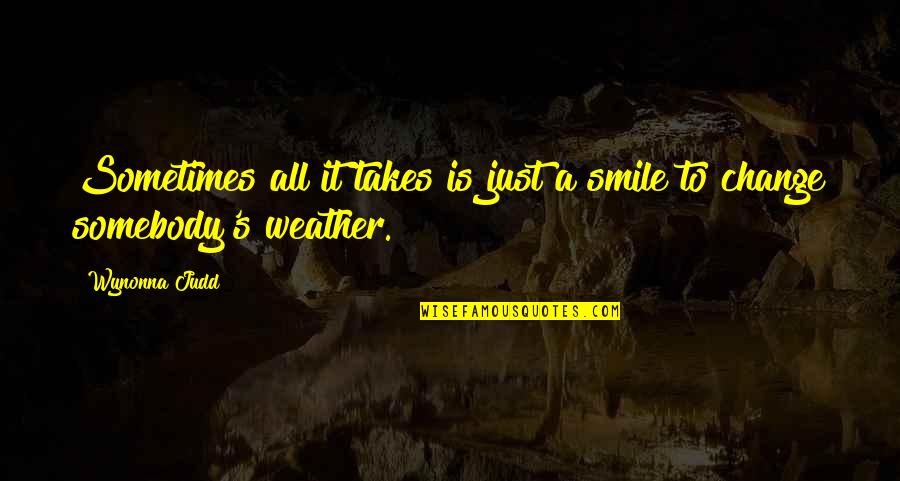 Sometimes all it takes is just a smile to change somebody's weather. —
Wynonna Judd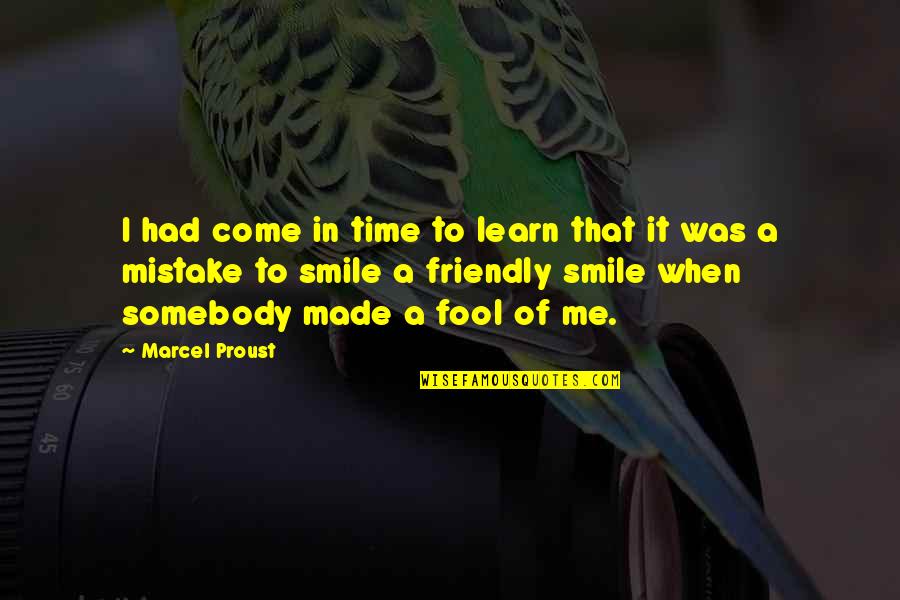 I had come in time to learn that it was a mistake to smile a friendly smile when somebody made a fool of me. —
Marcel Proust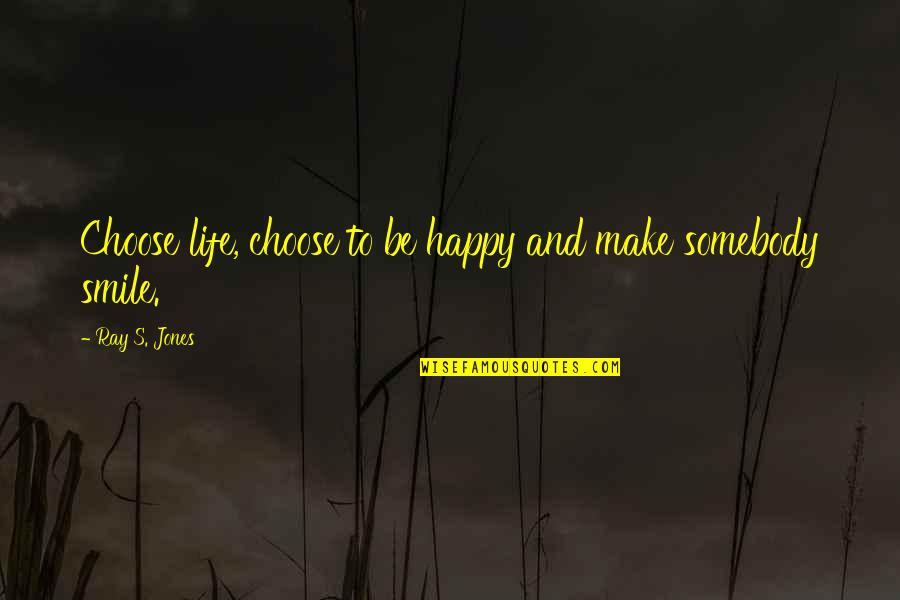 Choose life, choose to be happy and make somebody smile. —
Ray S. Jones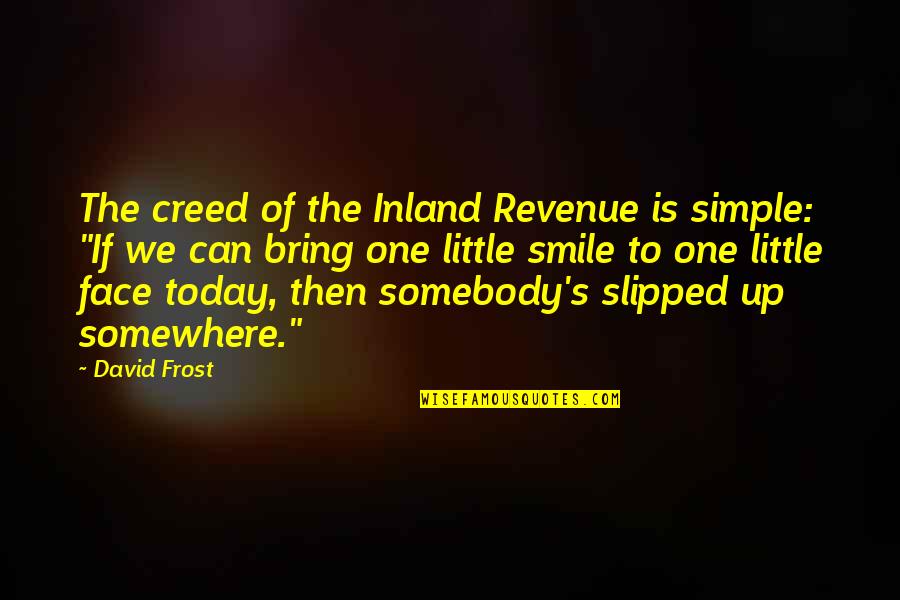 The creed of the Inland Revenue is simple: "If we can bring one little smile to one little face today, then somebody's slipped up somewhere." —
David Frost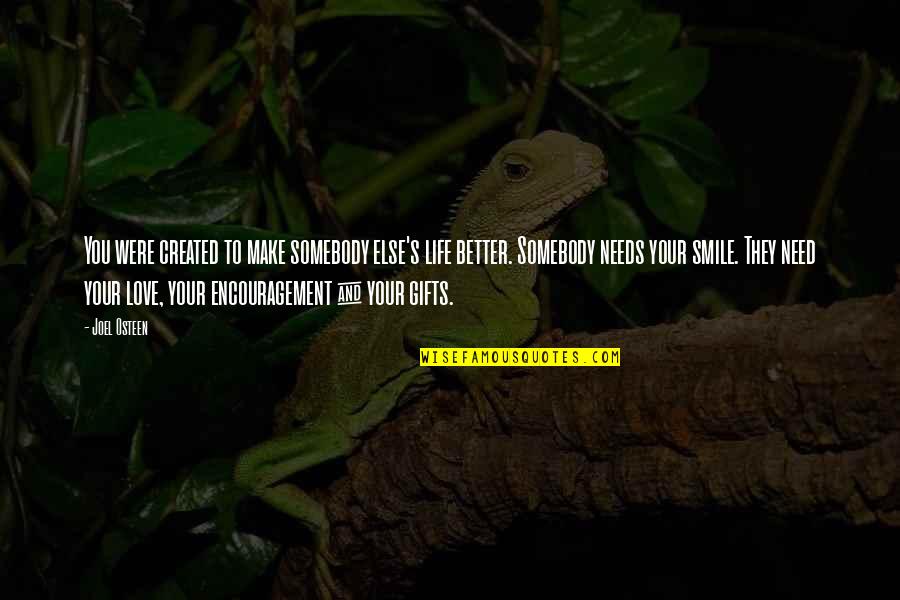 You were created to make somebody else's life better. Somebody needs your smile. They need your love, your encouragement & your gifts. —
Joel Osteen
giving just a smile, or an encouraging word to somebody, just being nice to somebody-it doesnt cost anything, but means everything —
Joni Meyer-Crothers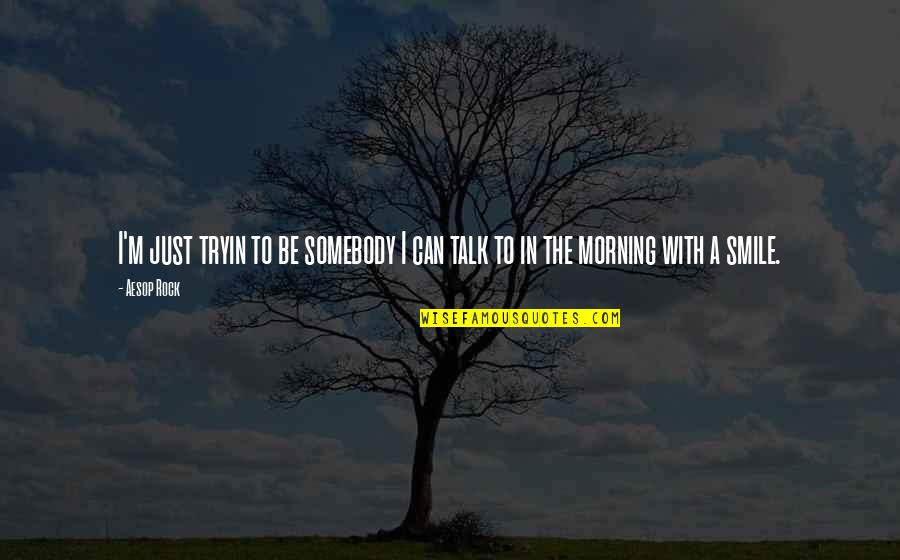 I'm just tryin to be somebody I can talk to in the morning with a smile. —
Aesop Rock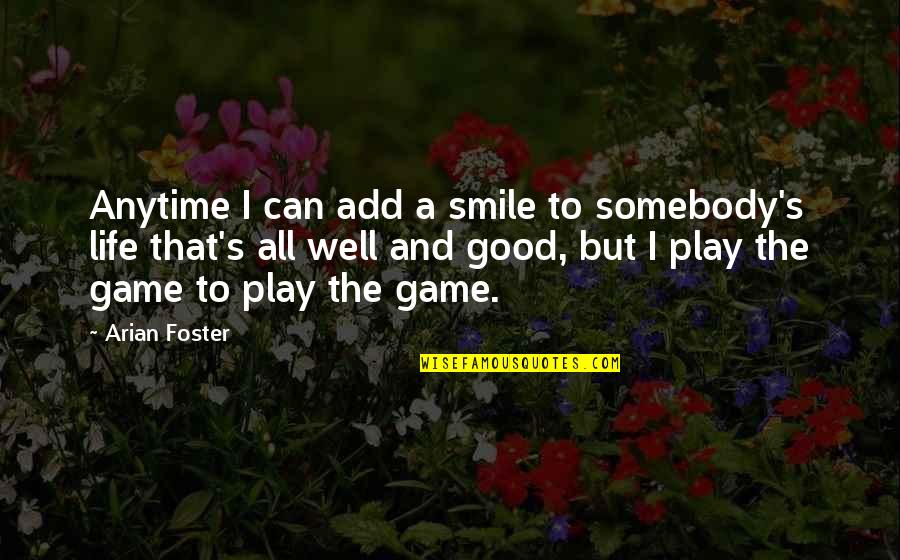 Anytime I can add a smile to somebody's life that's all well and good, but I play the game to play the game. —
Arian Foster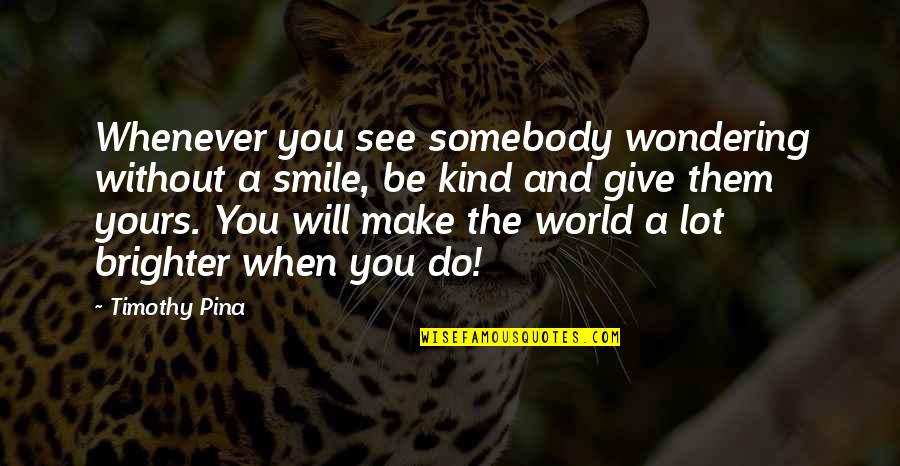 Whenever you see somebody wondering without a smile, be kind and give them yours. You will make the world a lot brighter when you do! —
Timothy Pina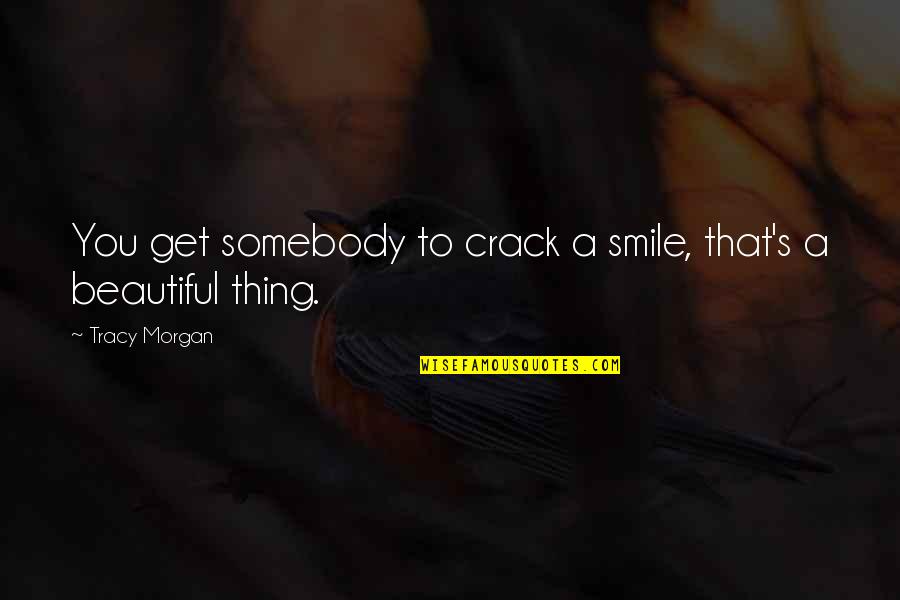 You get somebody to crack a smile, that's a beautiful thing. —
Tracy Morgan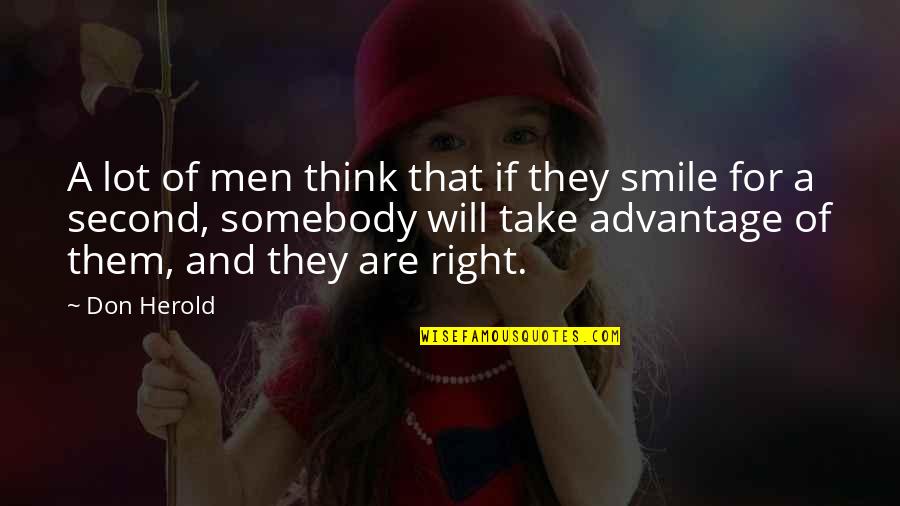 A lot of men think that if they smile for a second, somebody will take advantage of them, and they are right. —
Don Herold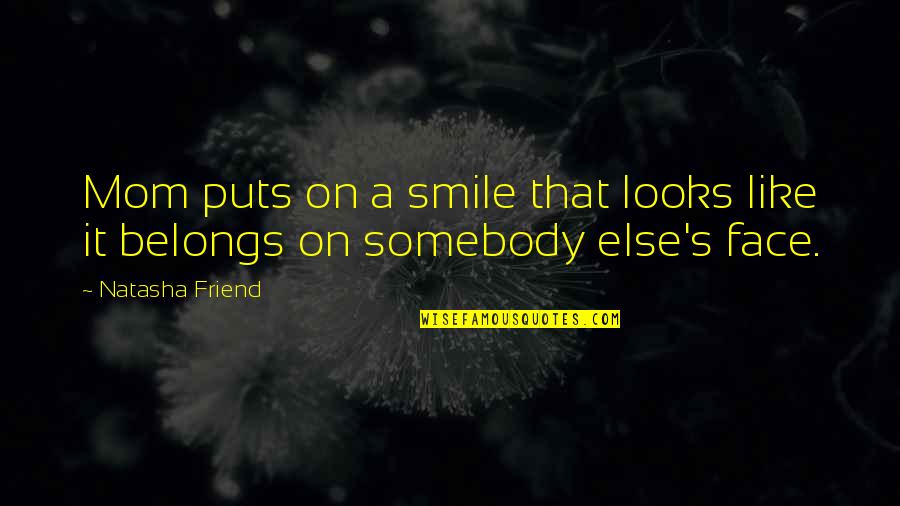 Mom puts on a smile that looks like it belongs on somebody else's face. —
Natasha Friend