Soft Words Quotes
Collection of top 40 famous quotes about Soft Words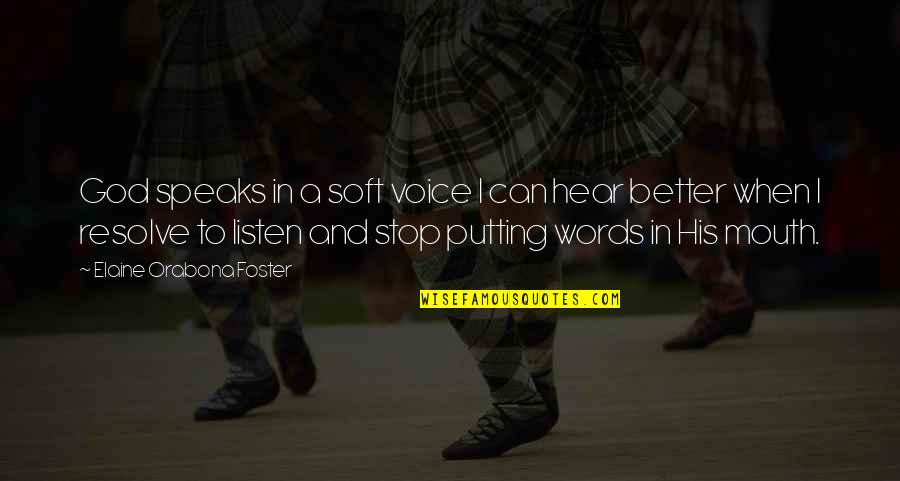 God speaks in a soft voice I can hear better when I resolve to listen and stop putting words in His mouth.
—
Elaine Orabona Foster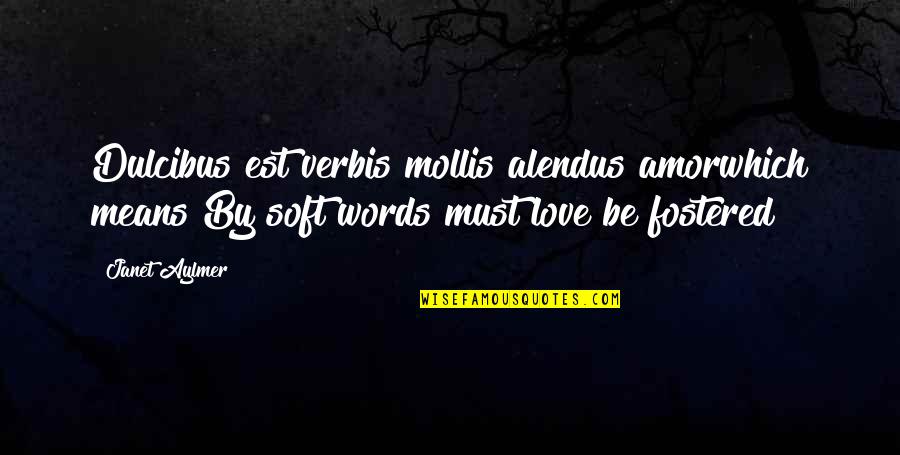 Dulcibus est verbis mollis alendus amor
which means
By soft words must love be fostered
—
Janet Aylmer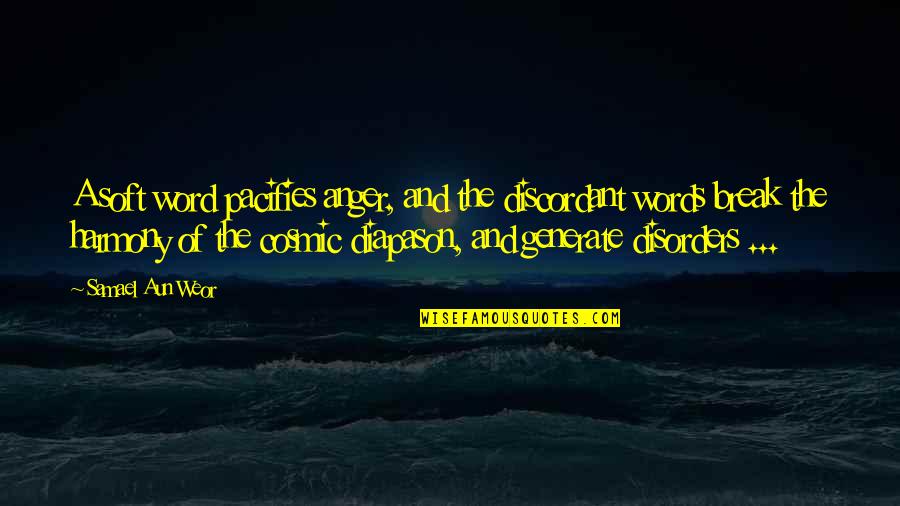 A soft word pacifies anger, and the discordant words break the harmony of the cosmic diapason, and generate disorders ...
—
Samael Aun Weor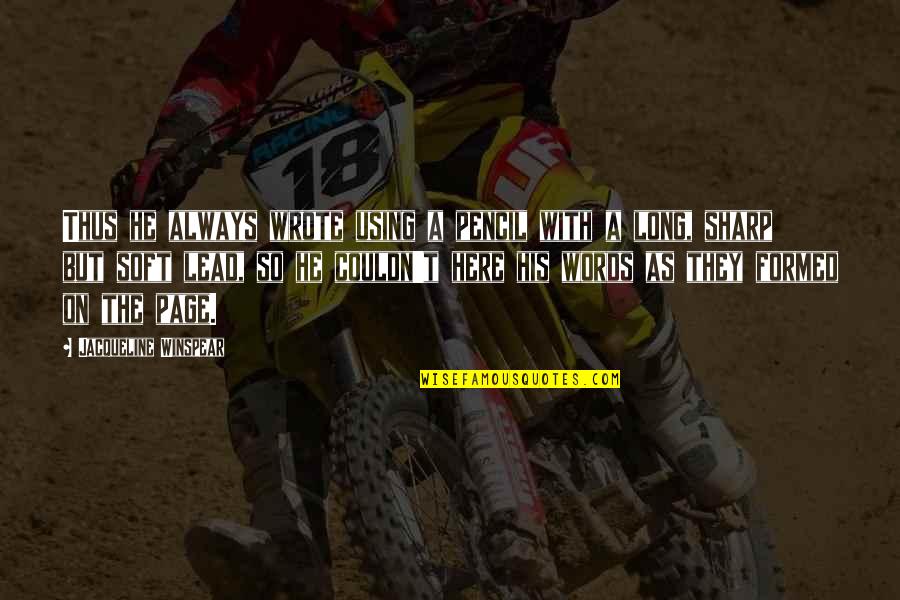 Thus he always wrote using a pencil with a long, sharp but soft lead, so he couldn't here his words as they formed on the page.
—
Jacqueline Winspear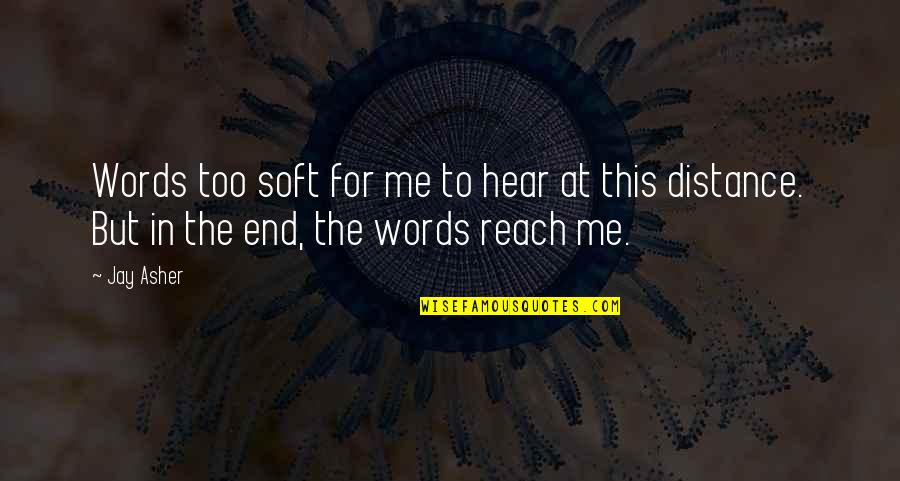 Words too soft for me to hear at this distance. But in the end, the words reach me. —
Jay Asher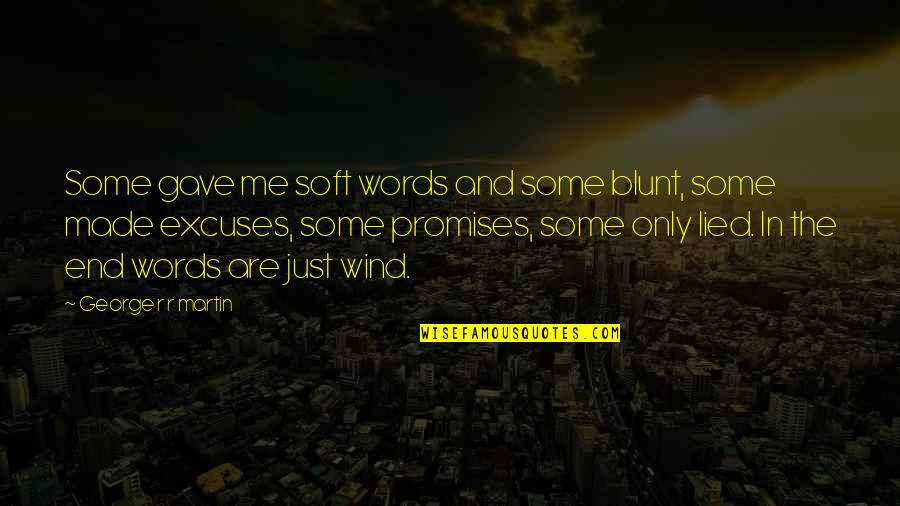 Some gave me
soft words
and some blunt, some made excuses, some promises, some only lied. In the end words are just wind. —
George R R Martin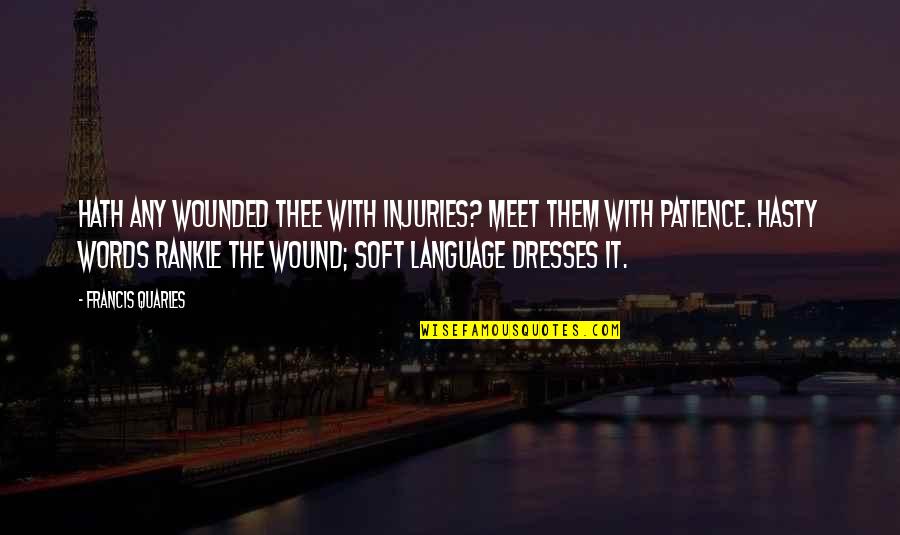 Hath any wounded thee with injuries? Meet them with patience. Hasty words rankle the wound; soft language dresses it. —
Francis Quarles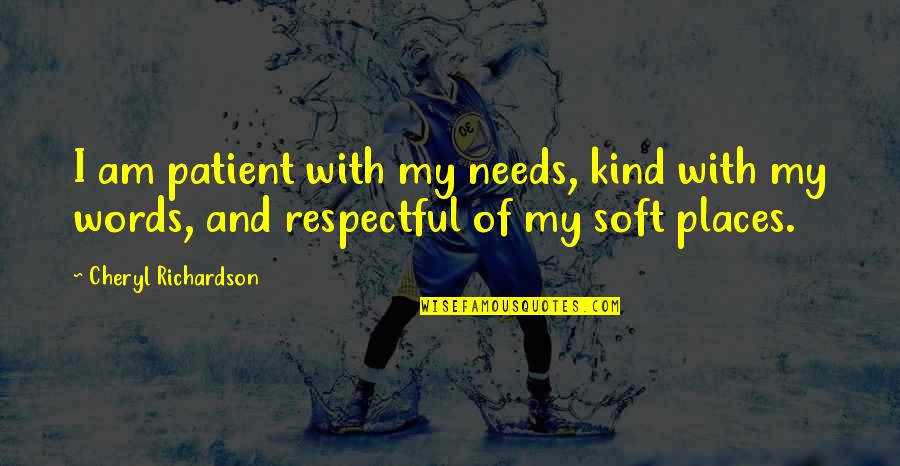 I am patient with my needs, kind with my words, and respectful of my soft places. —
Cheryl Richardson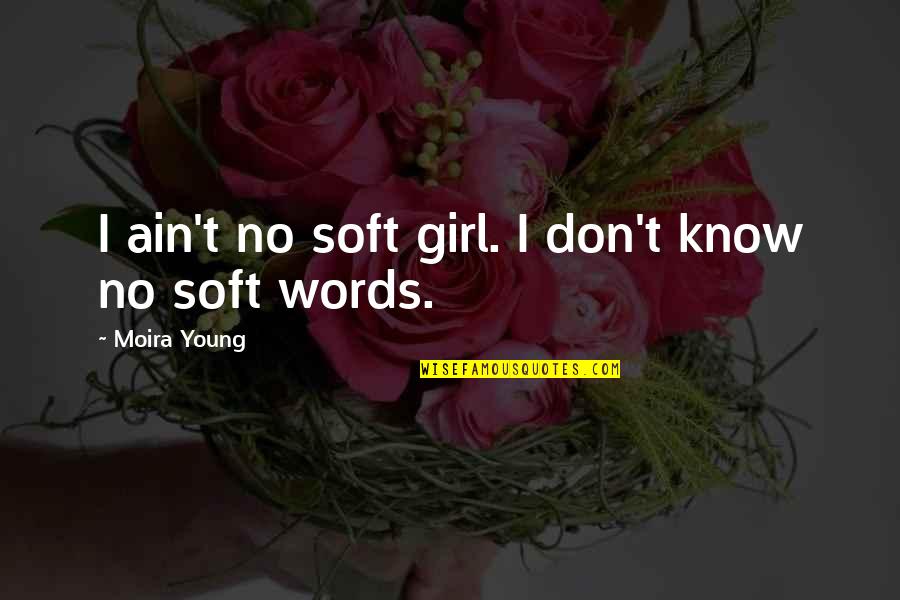 I ain't no soft girl. I don't know no
soft words
. —
Moira Young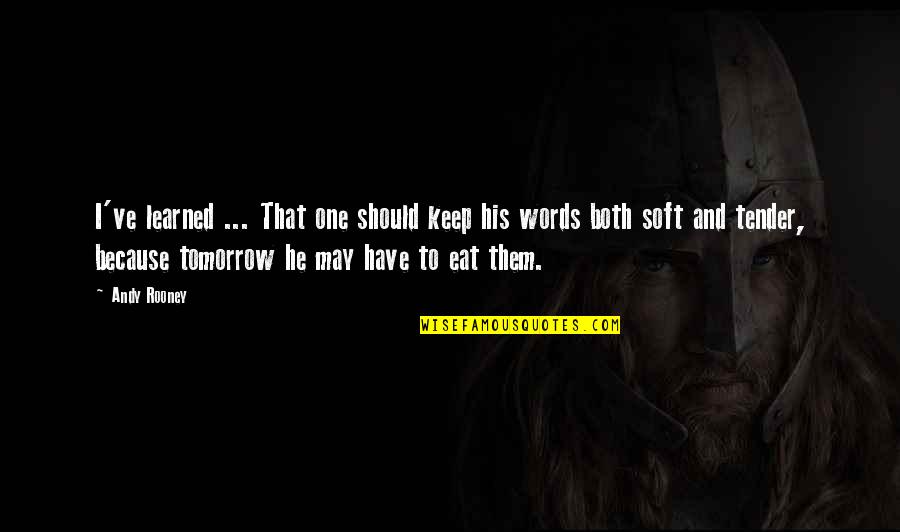 I've learned ... That one should keep his words both soft and tender, because tomorrow he may have to eat them. —
Andy Rooney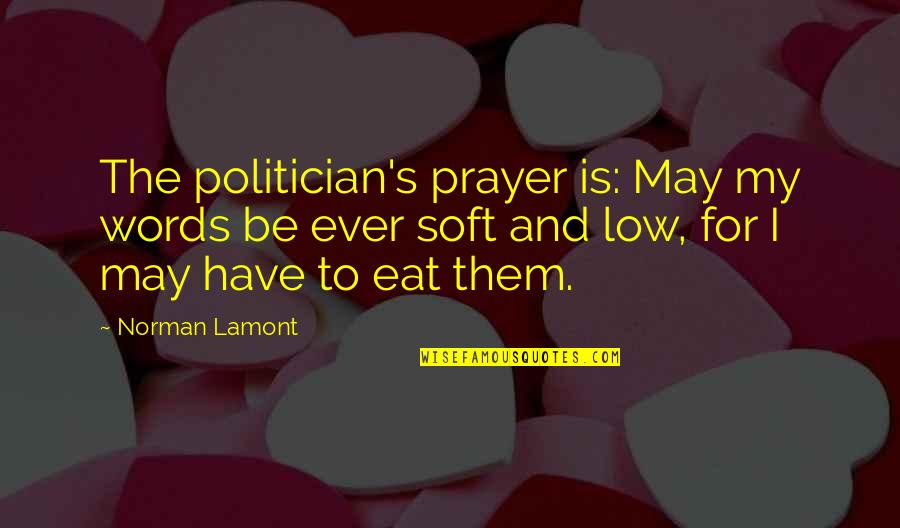 The politician's prayer is: May my words be ever soft and low, for I may have to eat them. —
Norman Lamont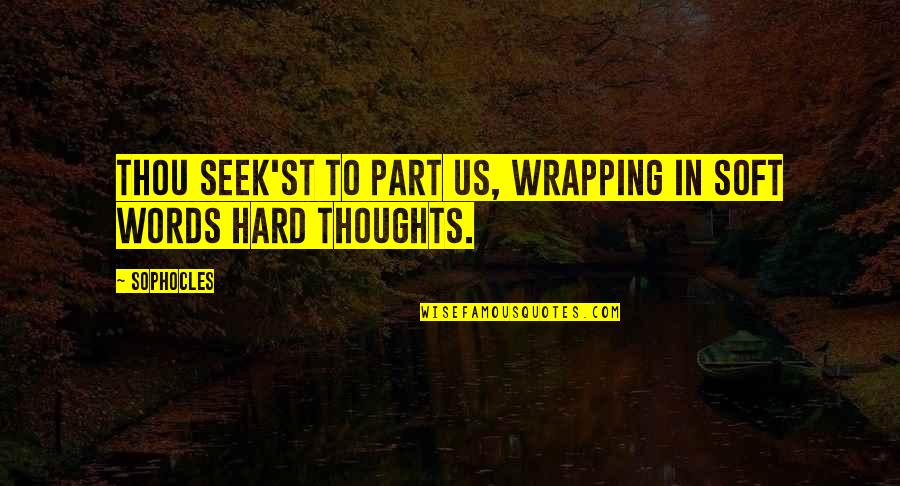 Thou seek'st to part us, wrapping in
soft words
Hard thoughts. —
Sophocles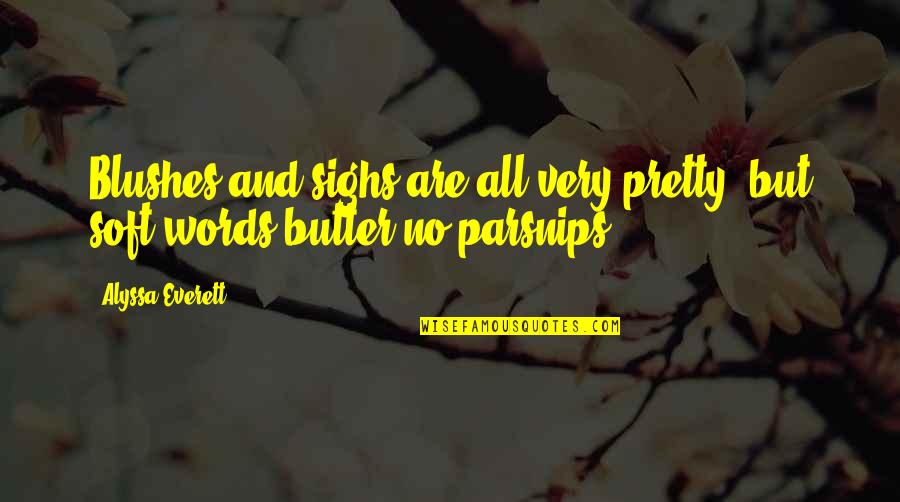 Blushes and sighs are all very pretty, but
soft words
butter no parsnips. —
Alyssa Everett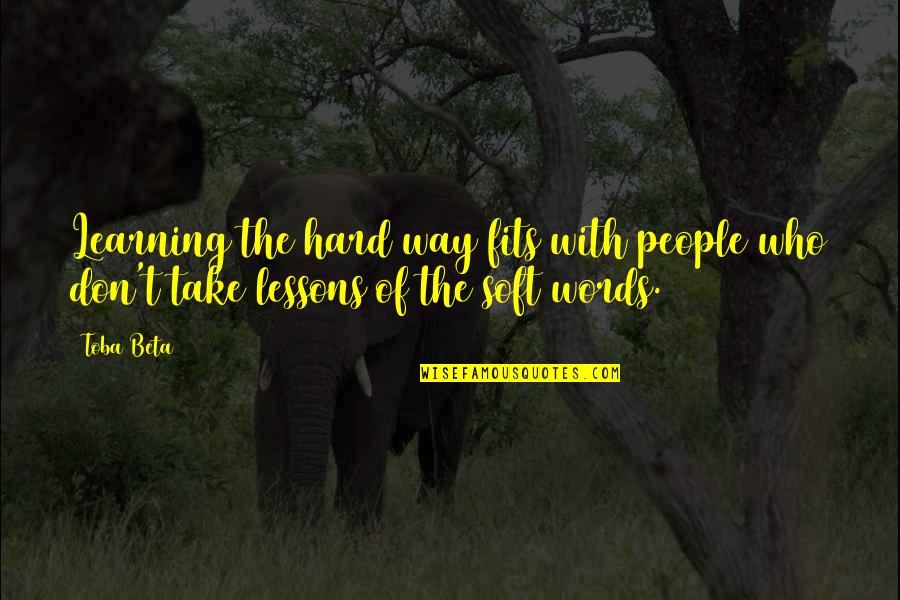 Learning the hard way fits with people
who don't take lessons of the
soft words
. —
Toba Beta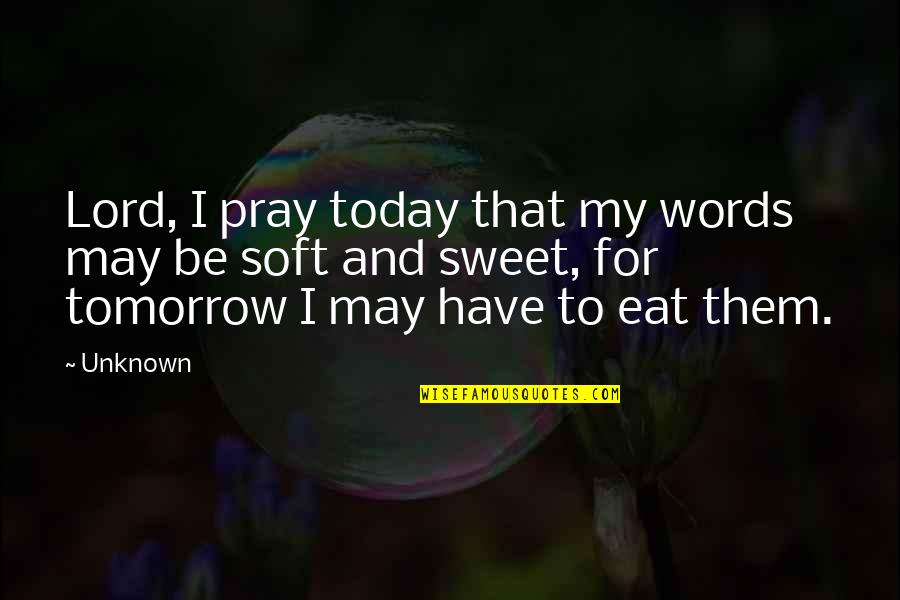 Lord, I pray today that my words may be soft and sweet, for tomorrow I may have to eat them. —
Unknown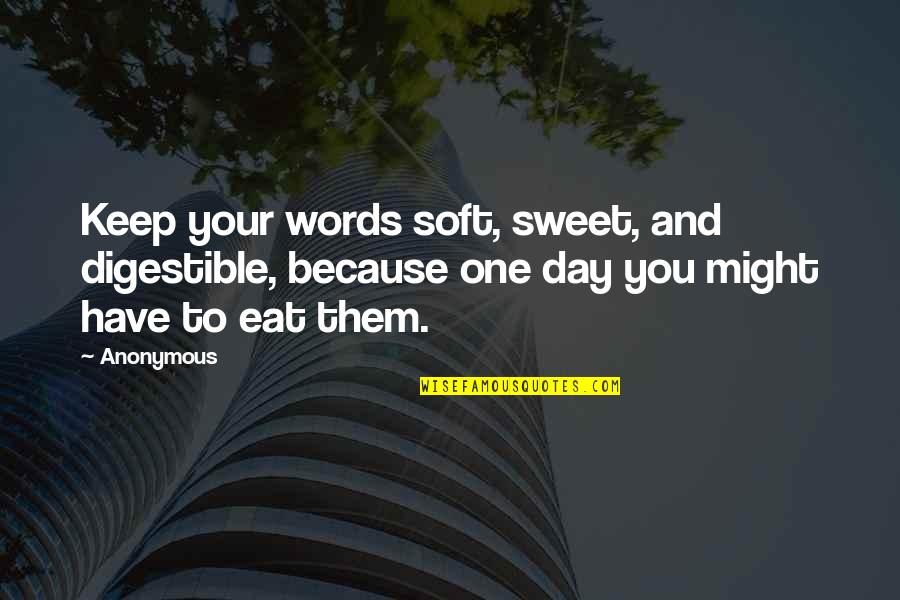 Keep your words soft, sweet, and digestible, because one day you might have to eat them. —
Anonymous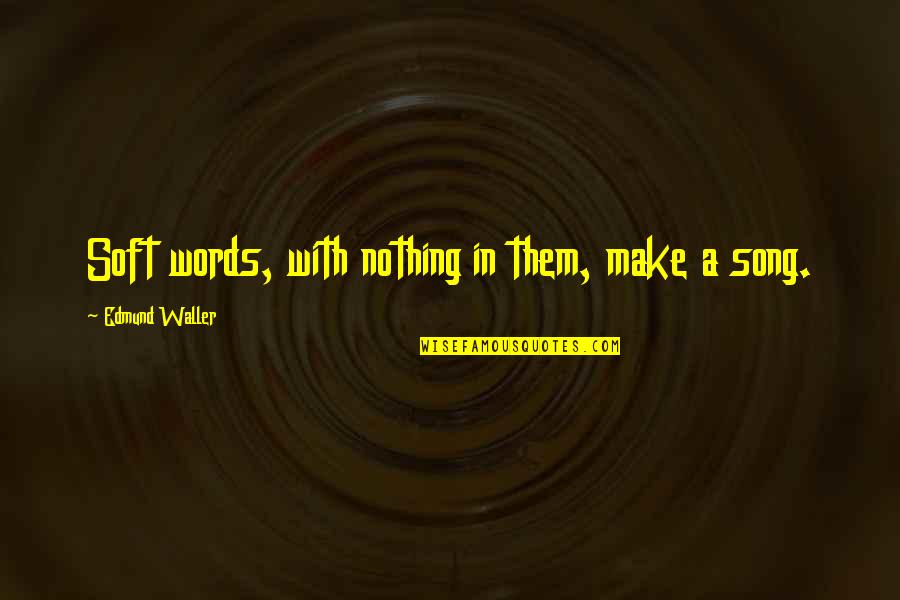 Soft words
, with nothing in them, make a song. —
Edmund Waller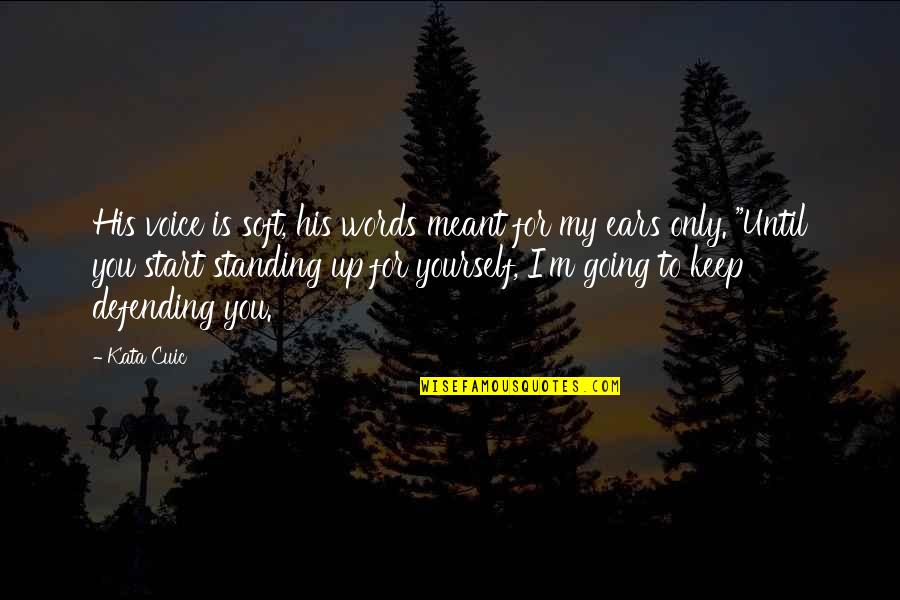 His voice is soft, his words meant for my ears only. "Until you start standing up for yourself, I'm going to keep defending you. —
Kata Cuic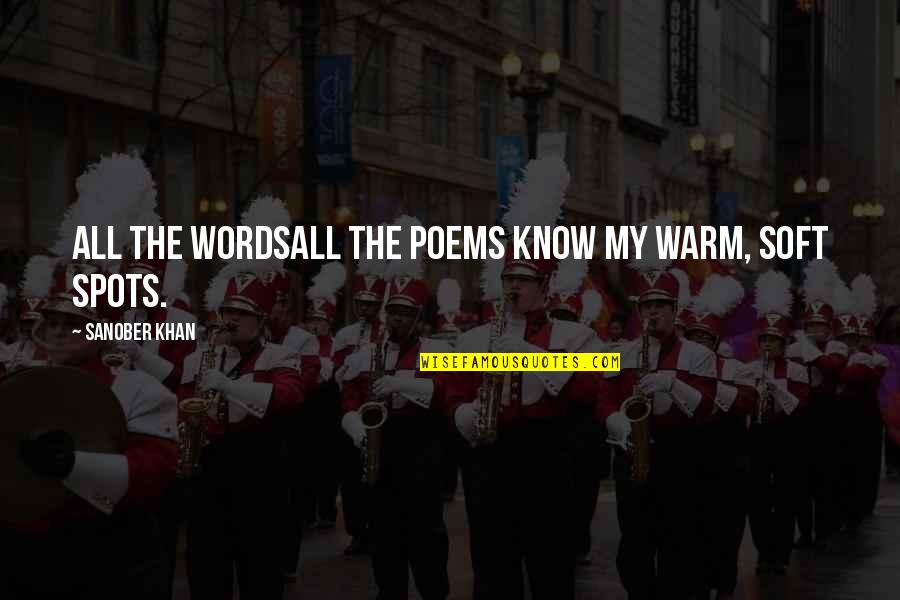 all the words
all the poems
know
my warm, soft spots. —
Sanober Khan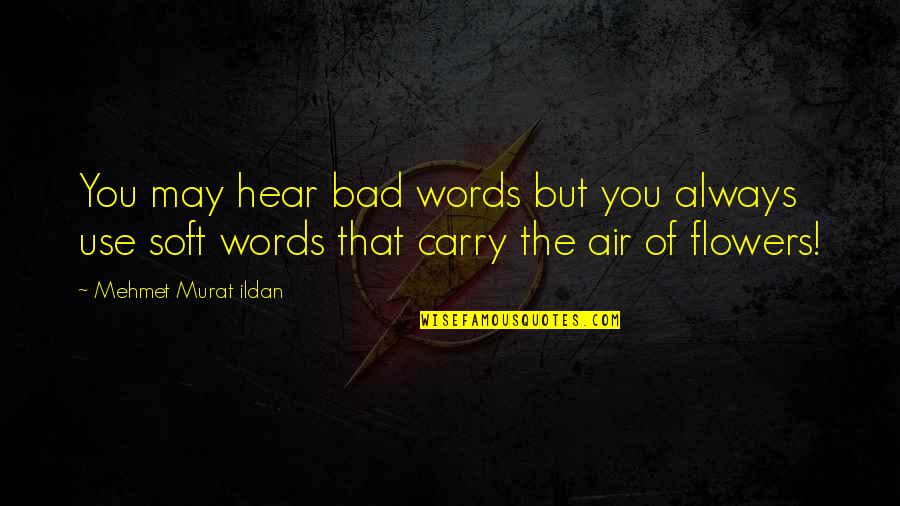 You may hear bad words but you always use
soft words
that carry the air of flowers! —
Mehmet Murat Ildan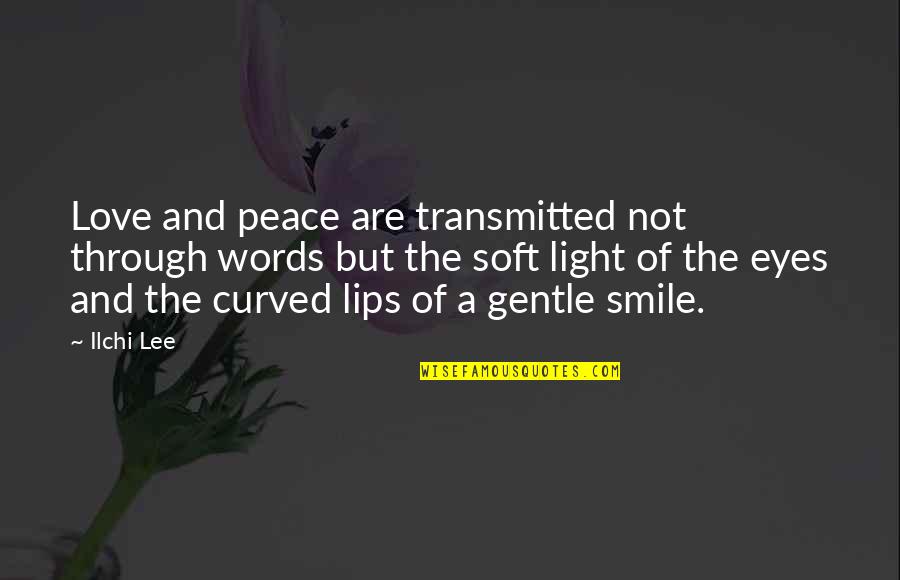 Love and peace are transmitted not through words but the soft light of the eyes and the curved lips of a gentle smile. —
Ilchi Lee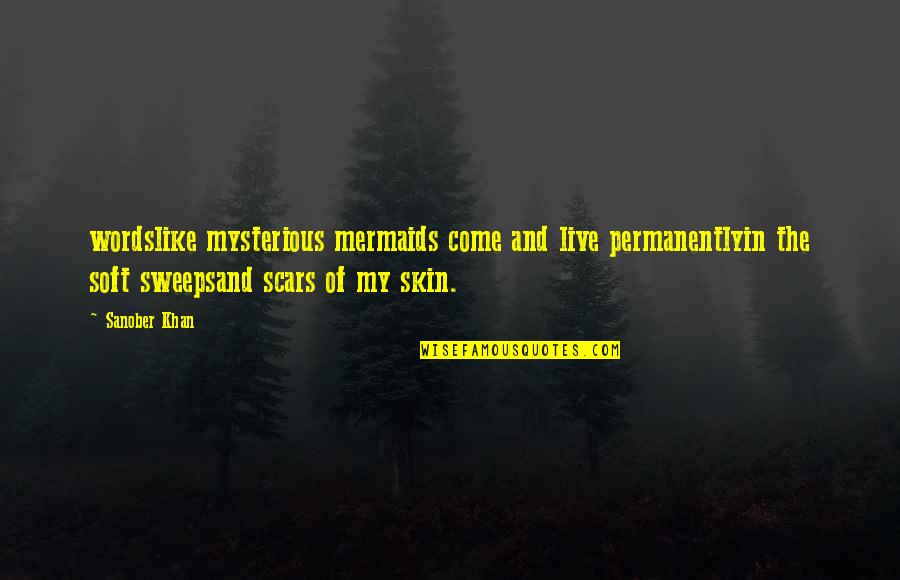 words
like mysterious mermaids
come and live permanently
in the soft sweeps
and scars of my skin. —
Sanober Khan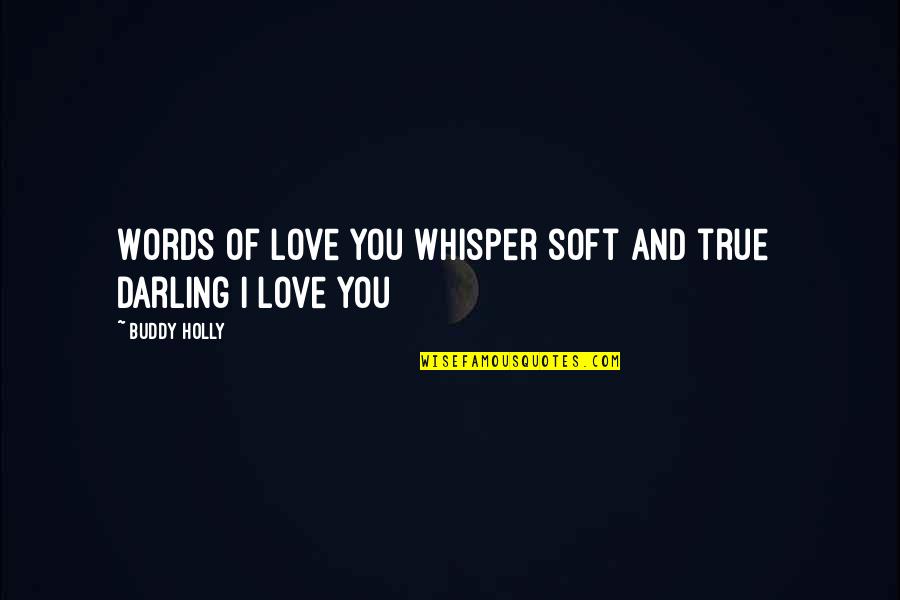 Words of love you whisper soft and true
Darling I love you —
Buddy Holly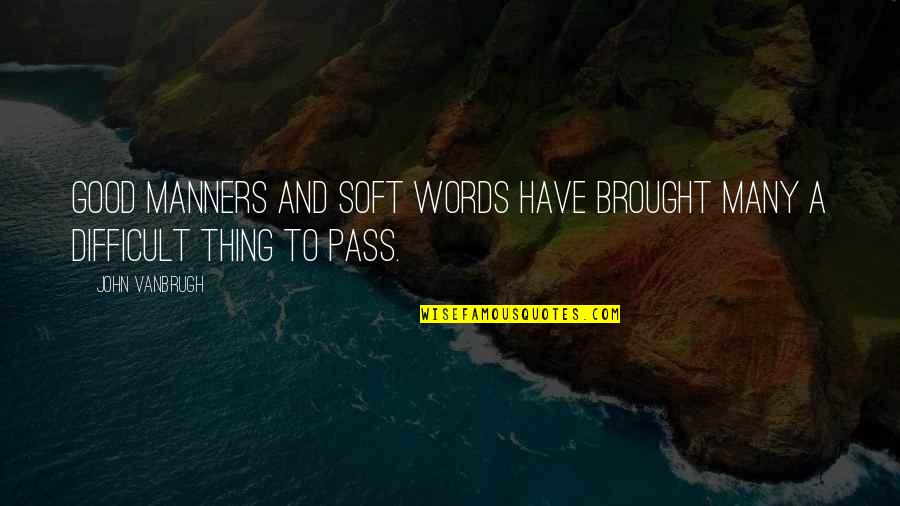 Good manners and
soft words
have brought many a difficult thing to pass. —
John Vanbrugh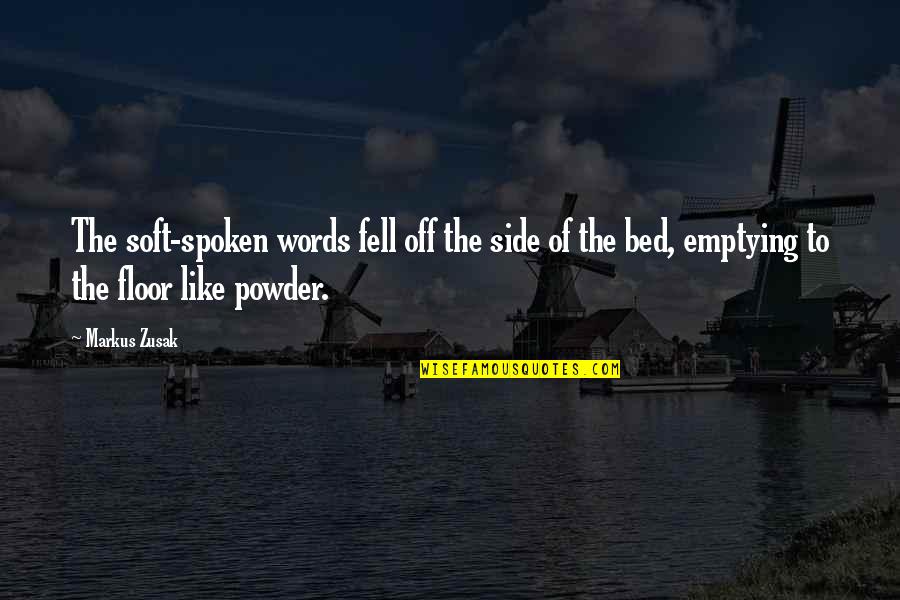 The soft-spoken words fell off the side of the bed, emptying to the floor like powder. —
Markus Zusak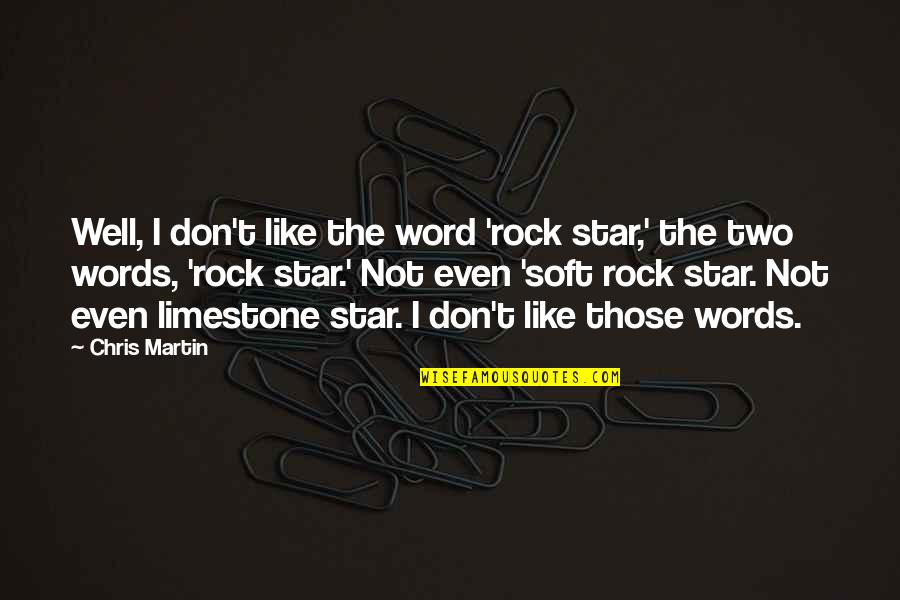 Well, I don't like the word 'rock star,' the two words, 'rock star.' Not even 'soft rock star. Not even limestone star. I don't like those words. —
Chris Martin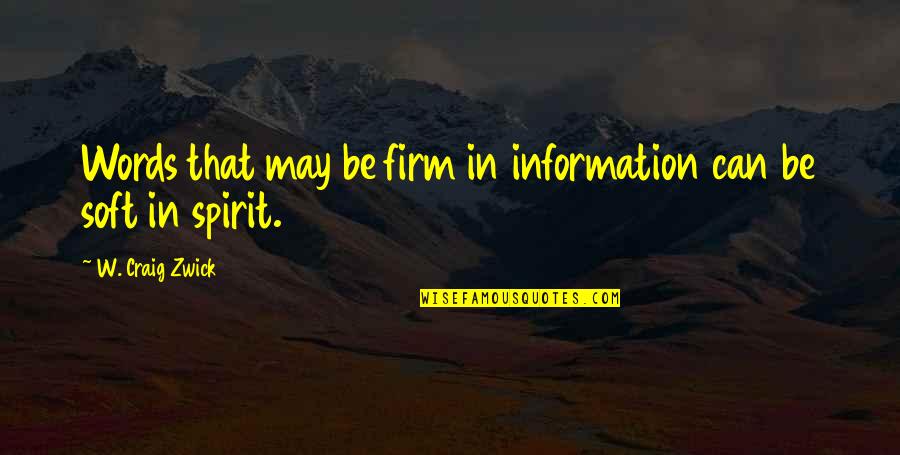 Words that may be firm in information can be soft in spirit. —
W. Craig Zwick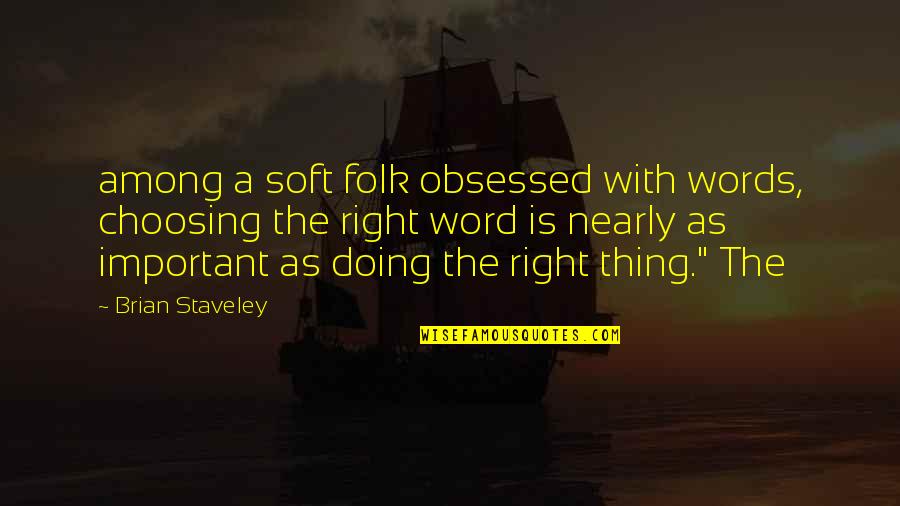 among a soft folk obsessed with words, choosing the right word is nearly as important as doing the right thing." The —
Brian Staveley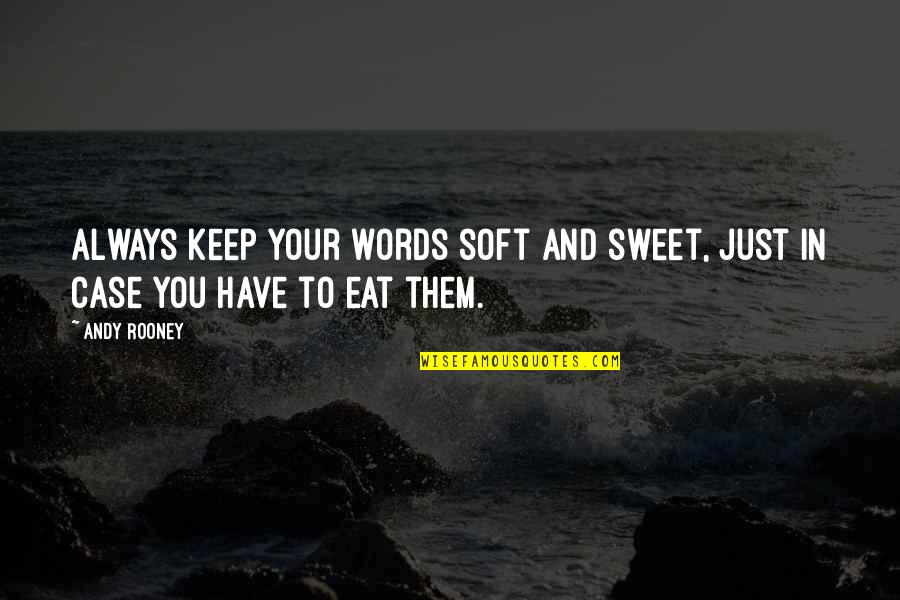 Always keep your words soft and sweet, just in case you have to eat them. —
Andy Rooney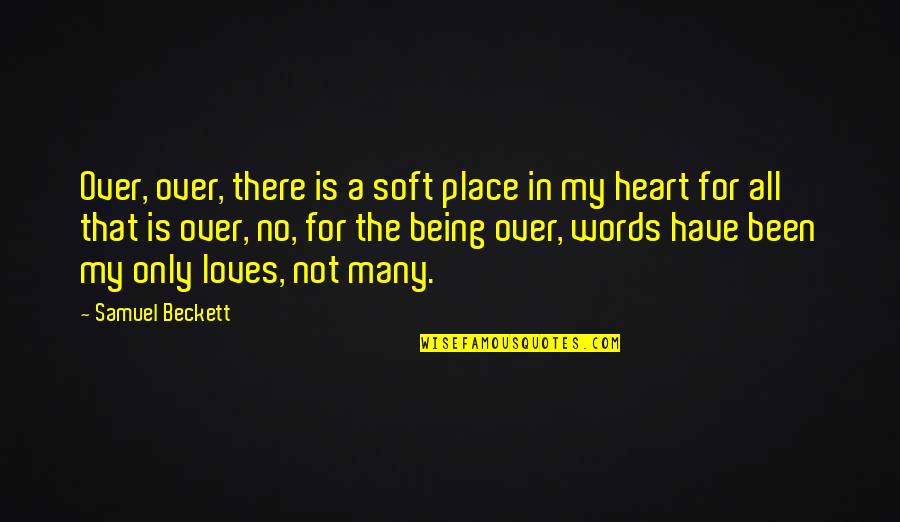 Over, over, there is a soft place in my heart for all that is over, no, for the being over, words have been my only loves, not many. —
Samuel Beckett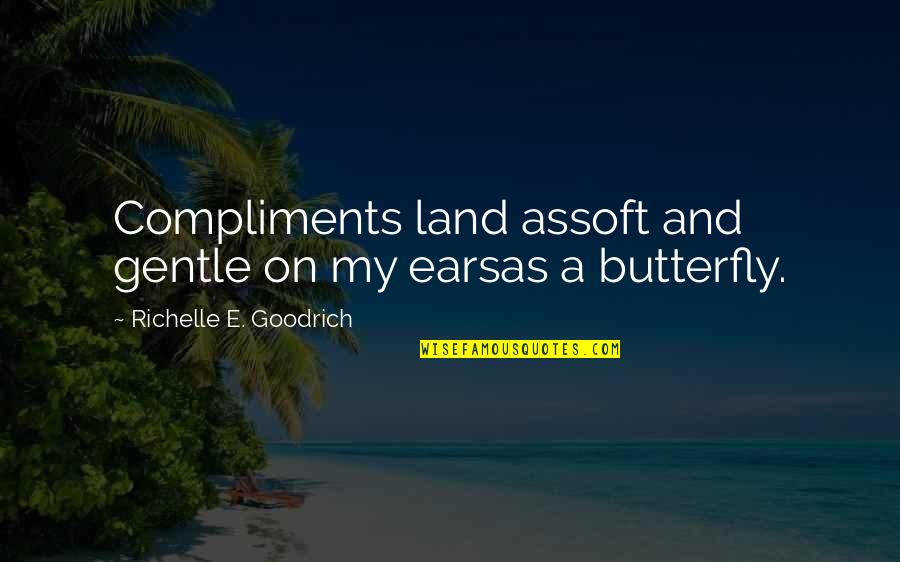 Compliments land as
soft and gentle on my ears
as a butterfly. —
Richelle E. Goodrich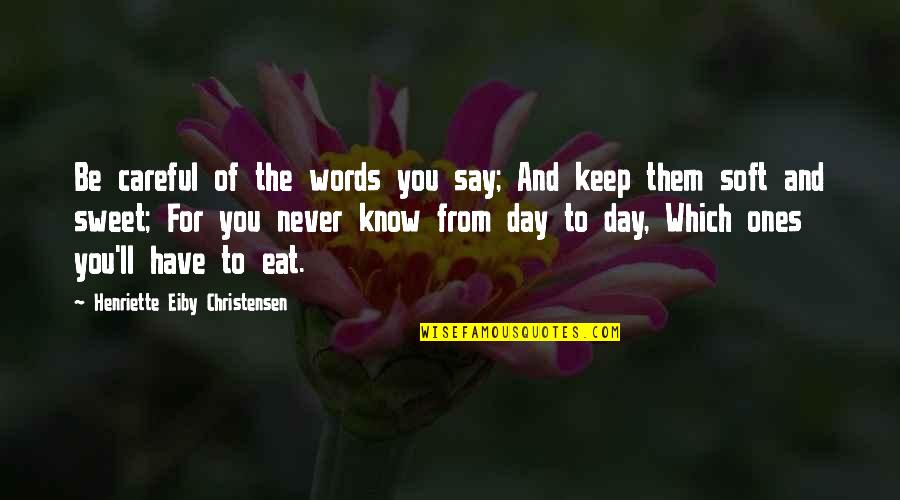 Be careful of the words you say; And keep them soft and sweet; For you never know from day to day, Which ones you'll have to eat. —
Henriette Eiby Christensen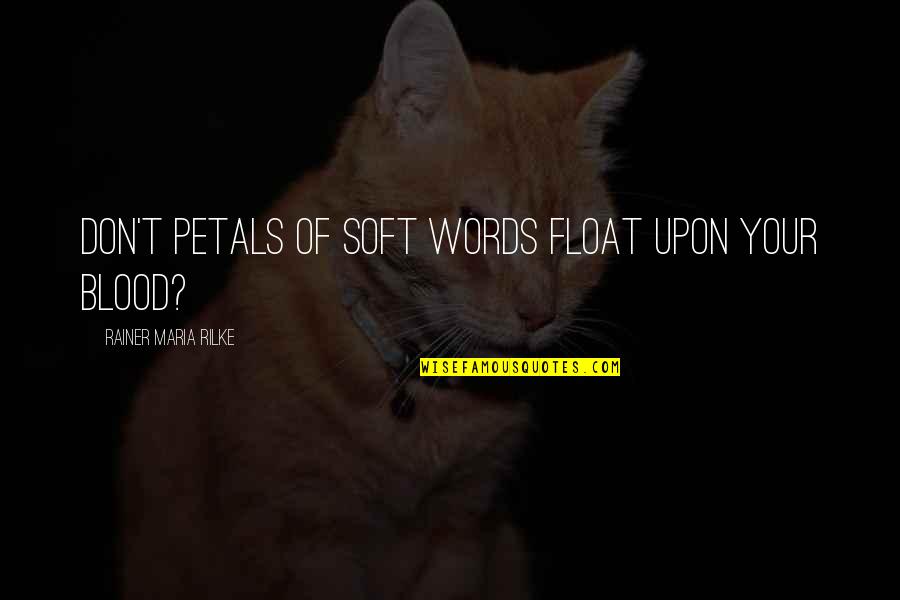 Don't petals of
soft words
float upon your blood? —
Rainer Maria Rilke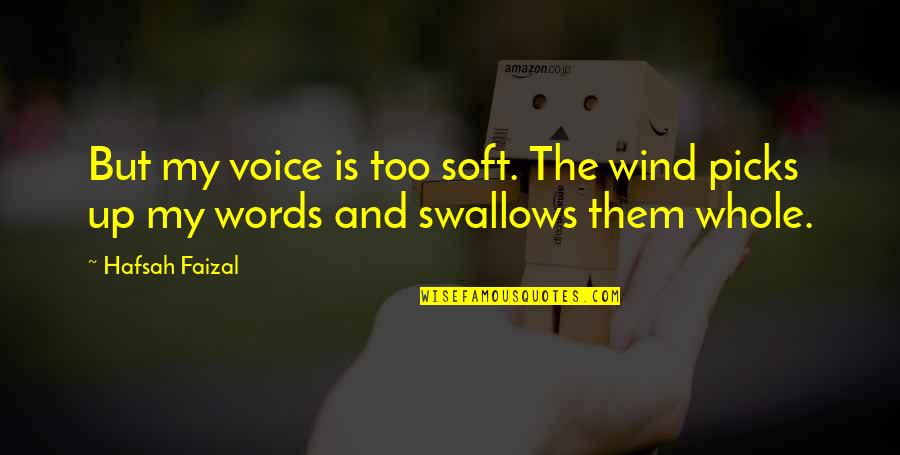 But my voice is too soft. The wind picks up my words and swallows them whole. —
Hafsah Faizal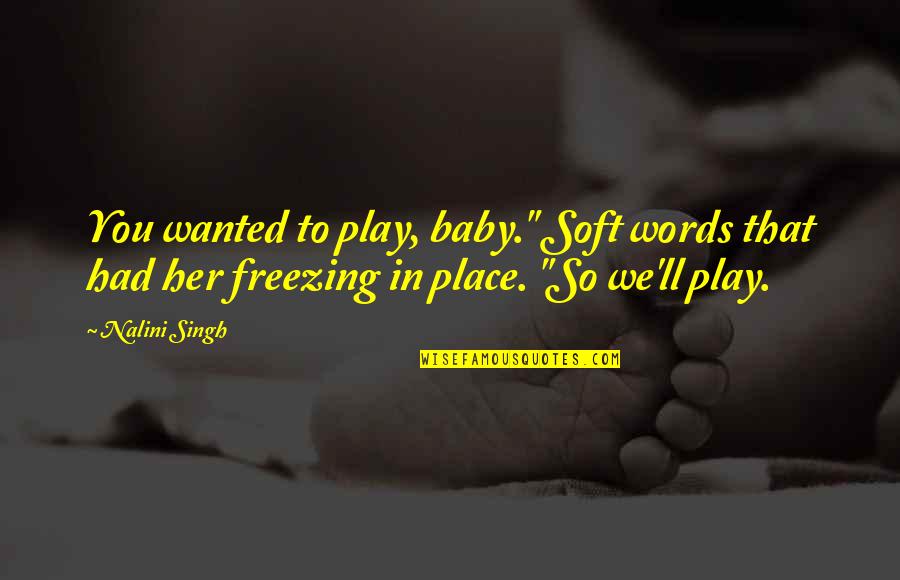 You wanted to play, baby."
Soft words
that had her freezing in place. "So we'll play. —
Nalini Singh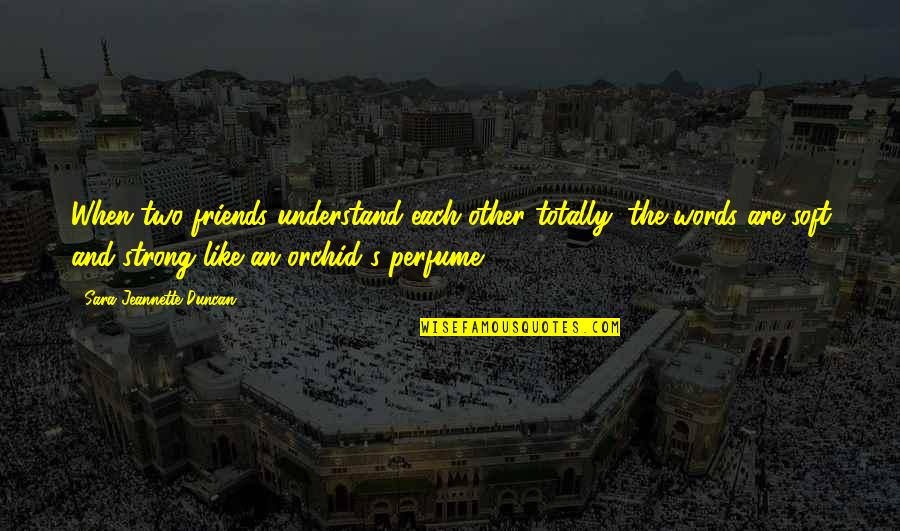 When two friends understand each other totally, the words are soft and strong like an orchid's perfume. —
Sara Jeannette Duncan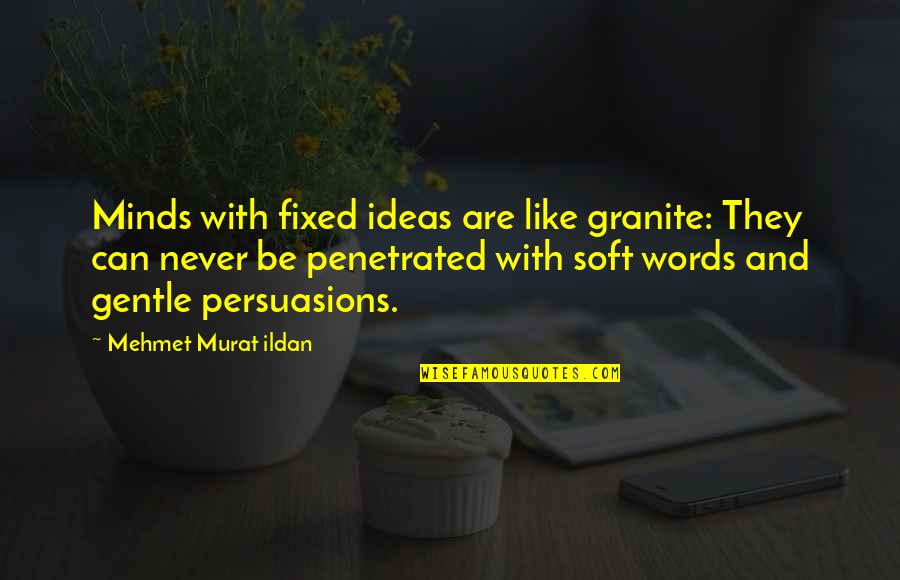 Minds with fixed ideas are like granite: They can never be penetrated with
soft words
and gentle persuasions. —
Mehmet Murat Ildan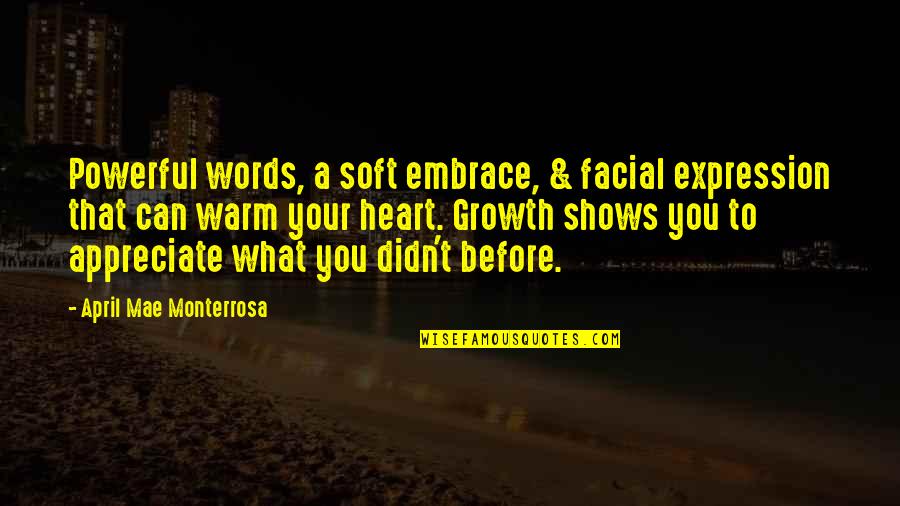 Powerful words, a soft embrace, & facial expression that can warm your heart. Growth shows you to appreciate what you didn't before. —
April Mae Monterrosa