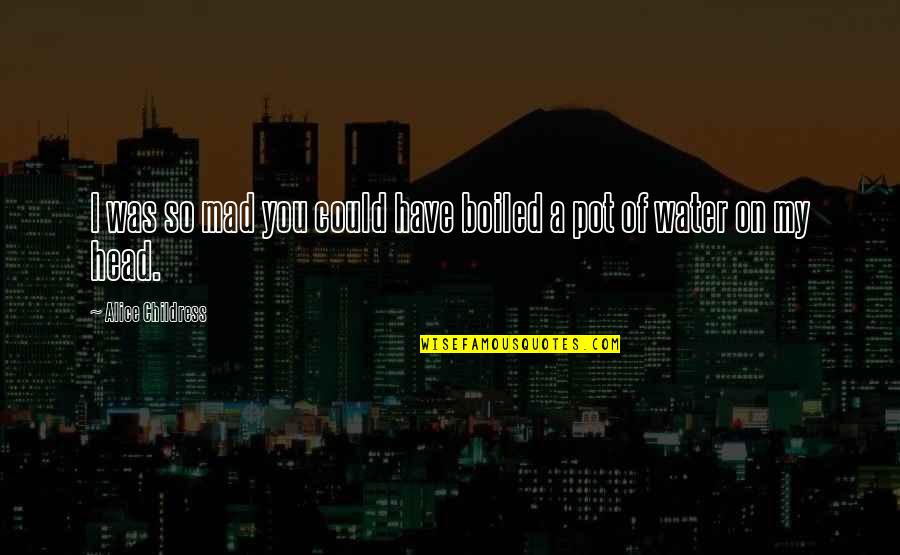 I was so mad you could have boiled a pot of water on my head.
—
Alice Childress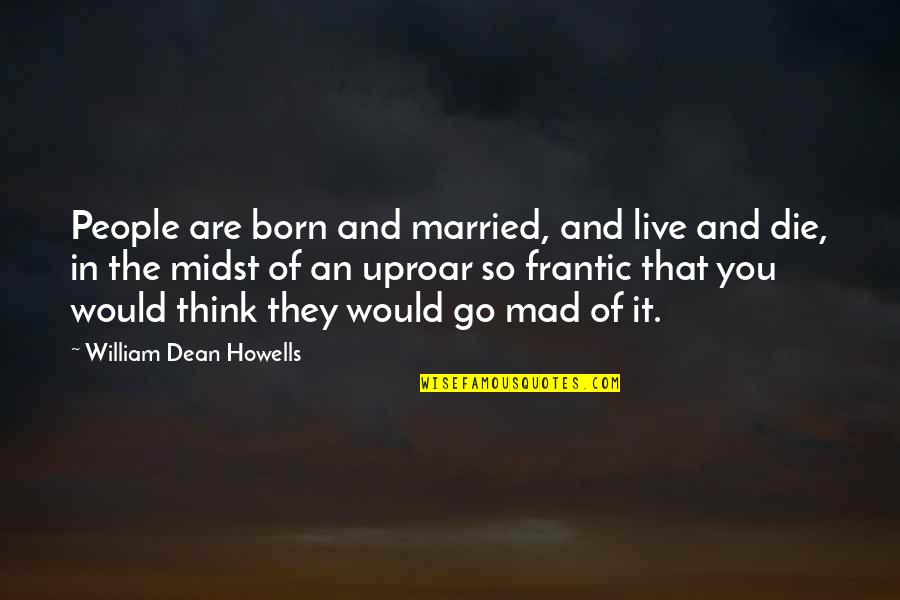 People are born and married, and live and die, in the midst of an uproar so frantic that you would think they would go mad of it.
—
William Dean Howells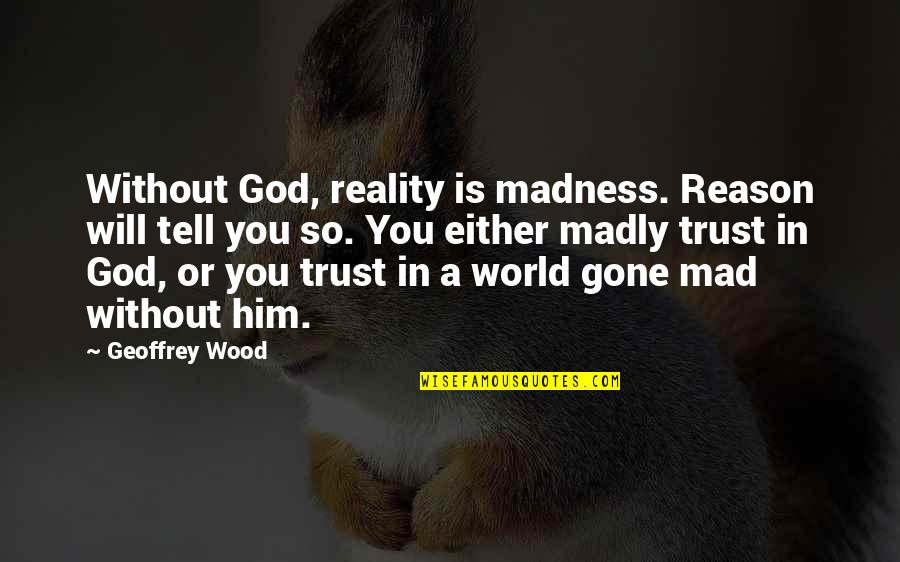 Without God, reality is madness. Reason will tell you so. You either madly trust in God, or you trust in a world gone mad without him.
—
Geoffrey Wood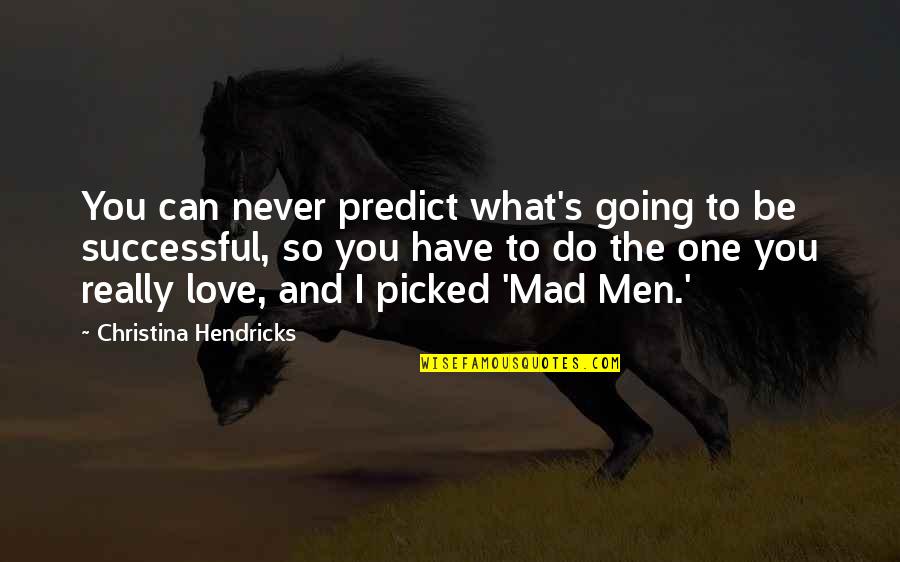 You can never predict what's going to be successful, so you have to do the one you really love, and I picked 'Mad Men.'
—
Christina Hendricks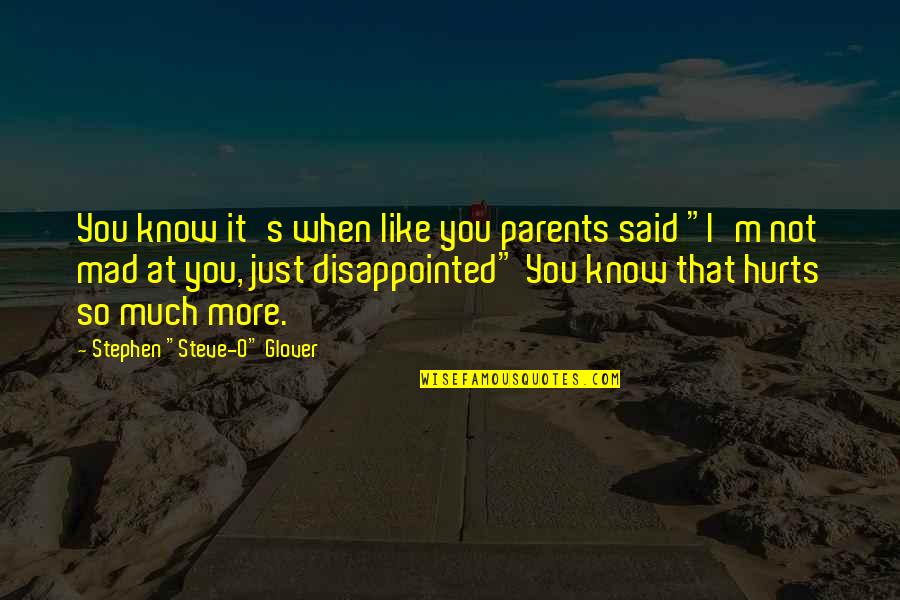 You know it's when like you parents said "I'm not mad at you, just disappointed" You know that hurts so much more.
—
Stephen "Steve-O" Glover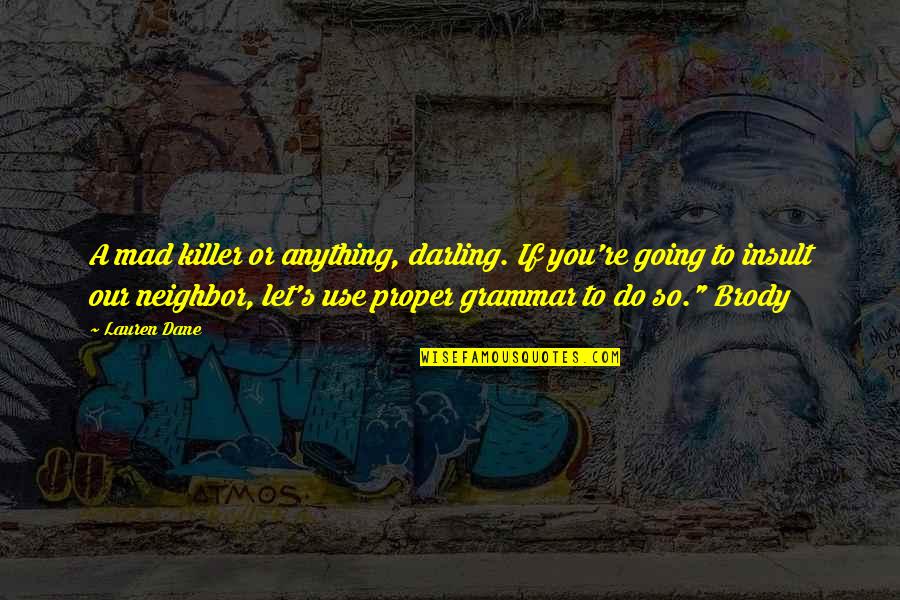 A mad killer or anything, darling. If you're going to insult our neighbor, let's use proper grammar to do so." Brody
—
Lauren Dane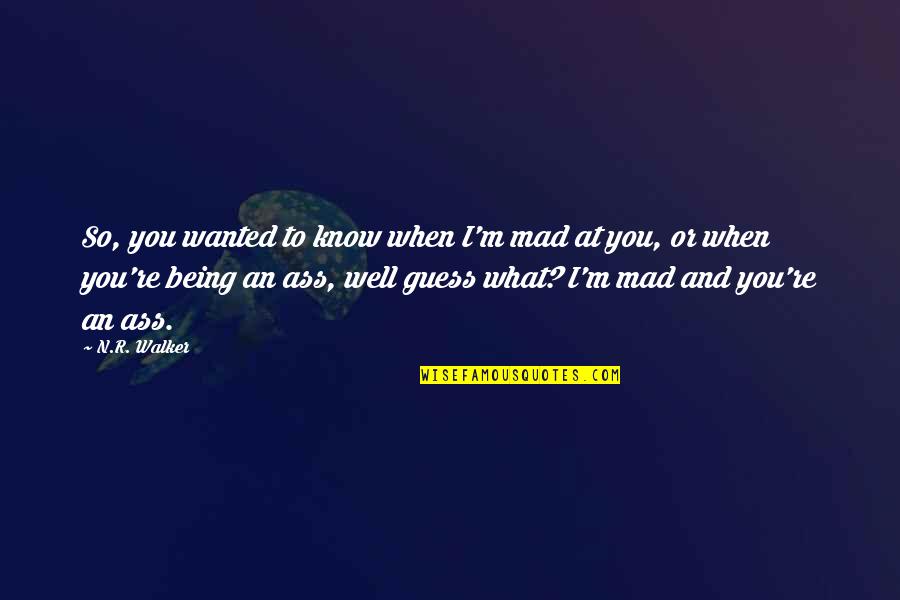 So, you wanted to know when I'm mad at you, or when you're being an ass, well guess what? I'm mad and you're an ass.
—
N.R. Walker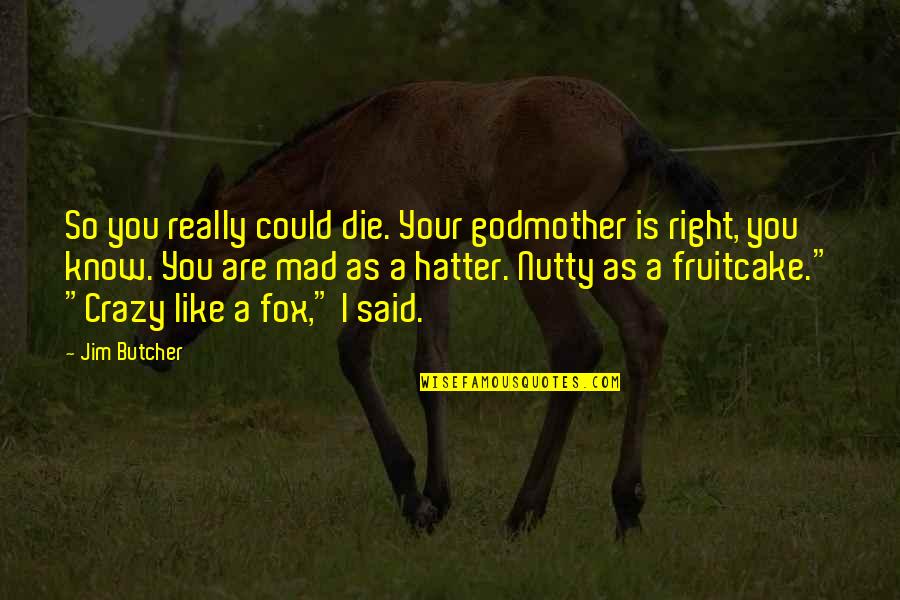 So you really could die. Your godmother is right, you know. You are mad as a hatter. Nutty as a fruitcake." "Crazy like a fox," I said. —
Jim Butcher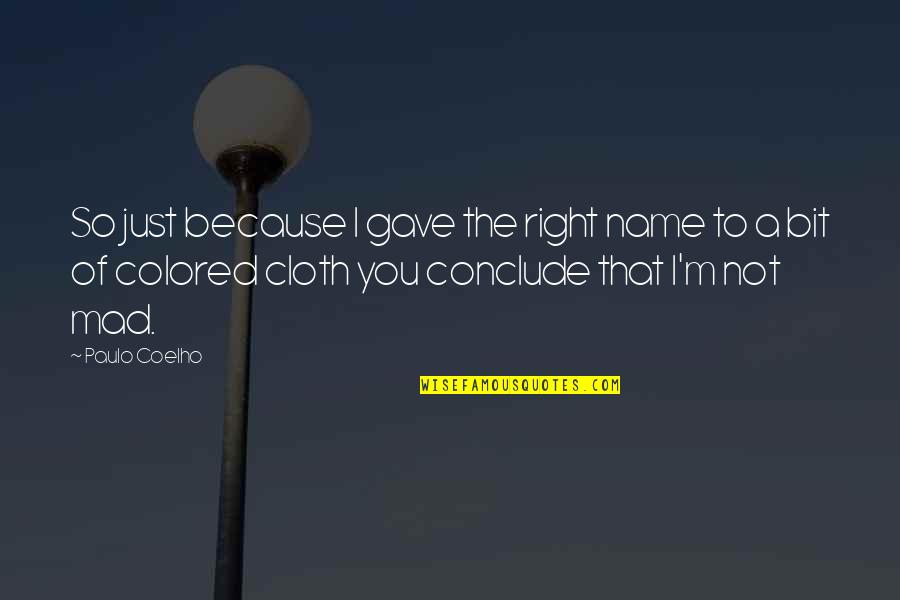 So just because I gave the right name to a bit of colored cloth you conclude that I'm not mad. —
Paulo Coelho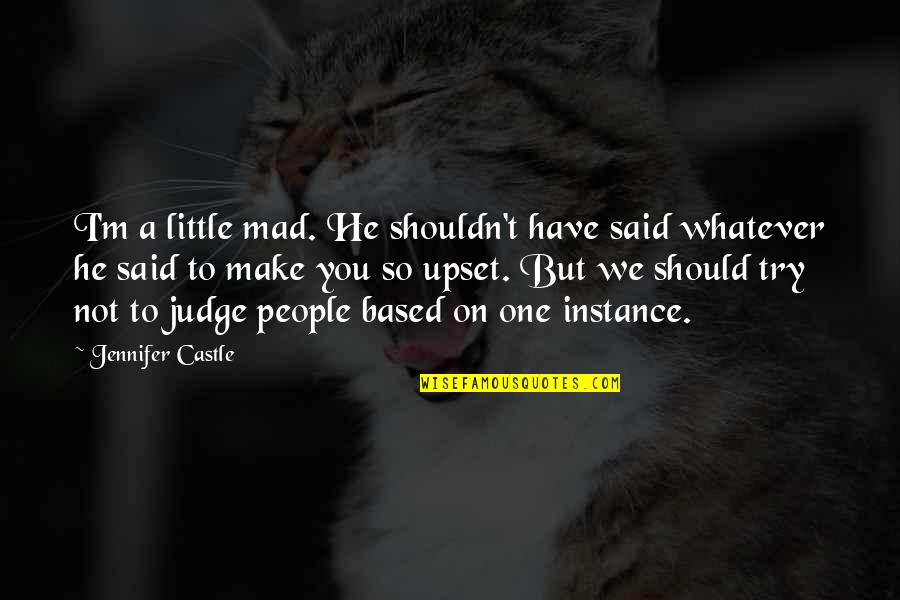 I'm a little mad. He shouldn't have said whatever he said to make you so upset. But we should try not to judge people based on one instance. —
Jennifer Castle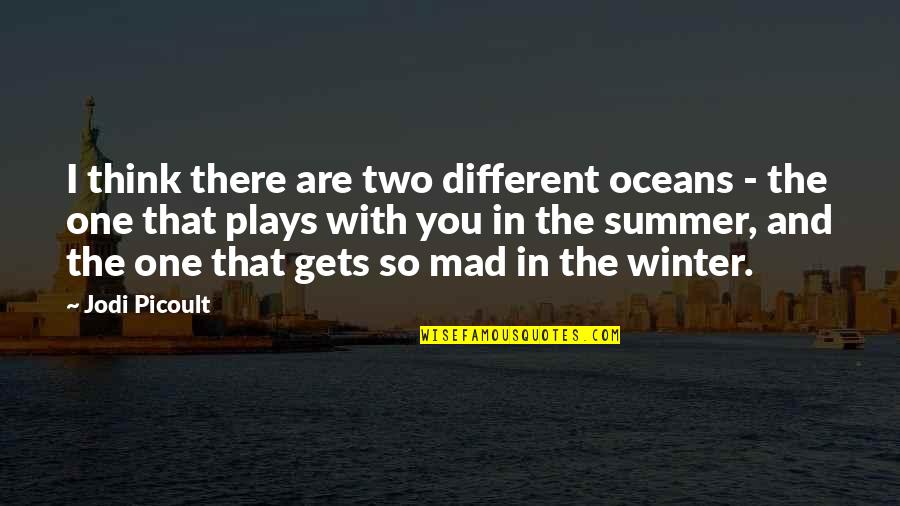 I think there are two different oceans - the one that plays with you in the summer, and the one that gets so mad in the winter. —
Jodi Picoult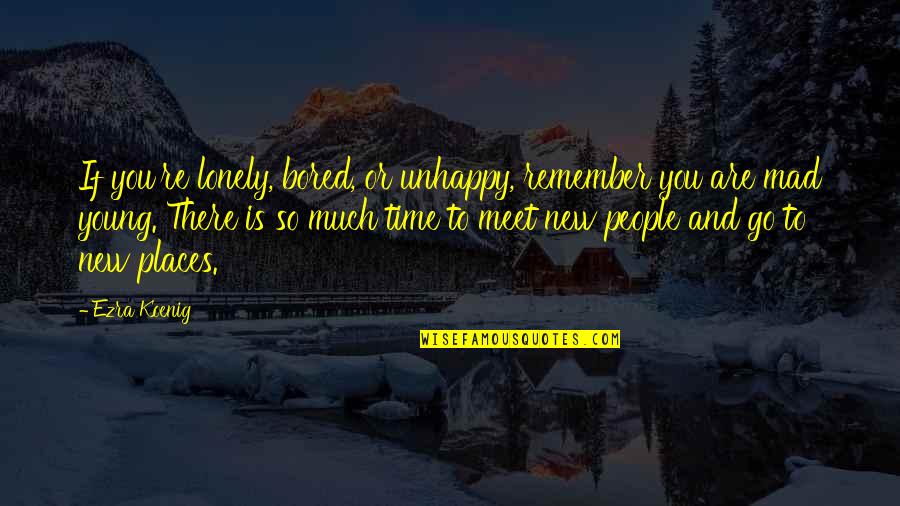 If you're lonely, bored, or unhappy, remember you are mad young. There is so much time to meet new people and go to new places. —
Ezra Koenig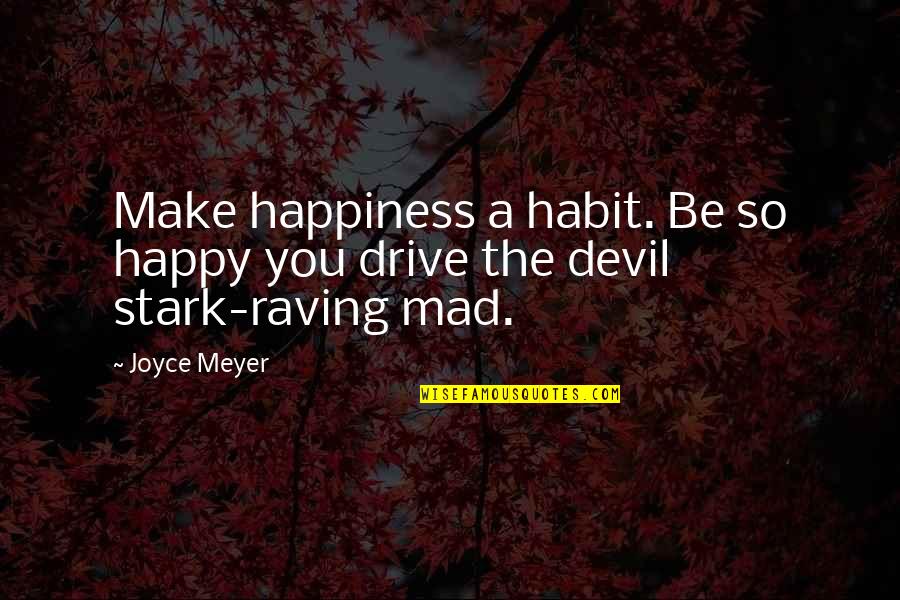 Make happiness a habit. Be so happy you drive the devil stark-raving mad. —
Joyce Meyer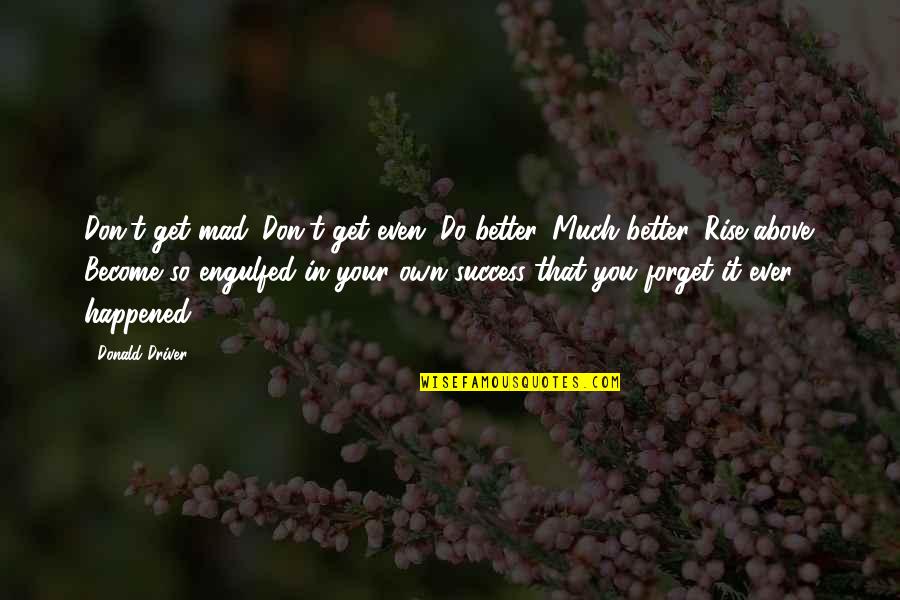 Don't get mad. Don't get even. Do better. Much better. Rise above. Become so engulfed in your own success that you forget it ever happened. —
Donald Driver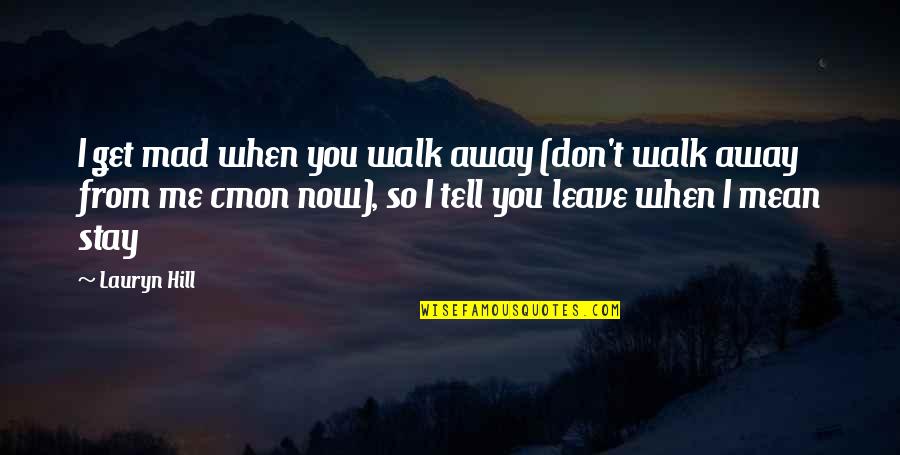 I get mad when you walk away (don't walk away from me cmon now), so I tell you leave when I mean stay —
Lauryn Hill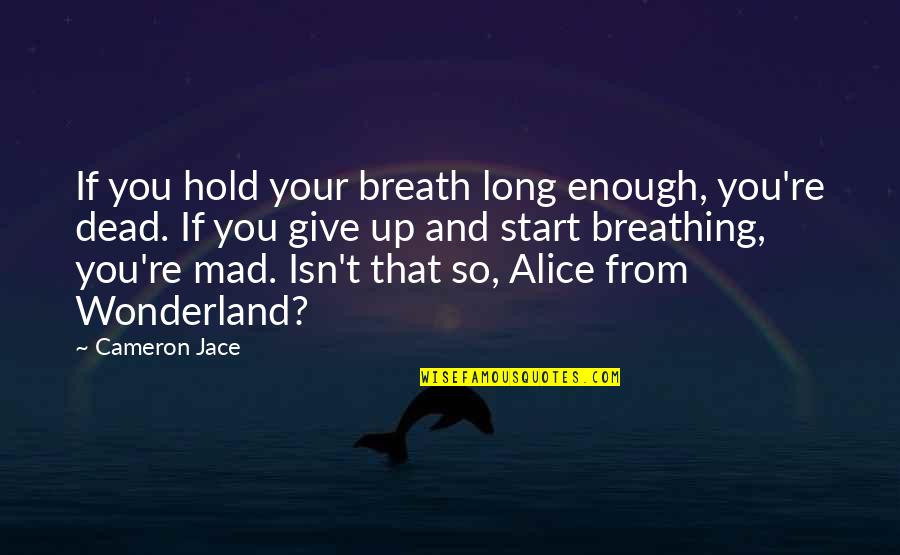 If you hold your breath long enough, you're dead. If you give up and start breathing, you're mad. Isn't that so, Alice from Wonderland? —
Cameron Jace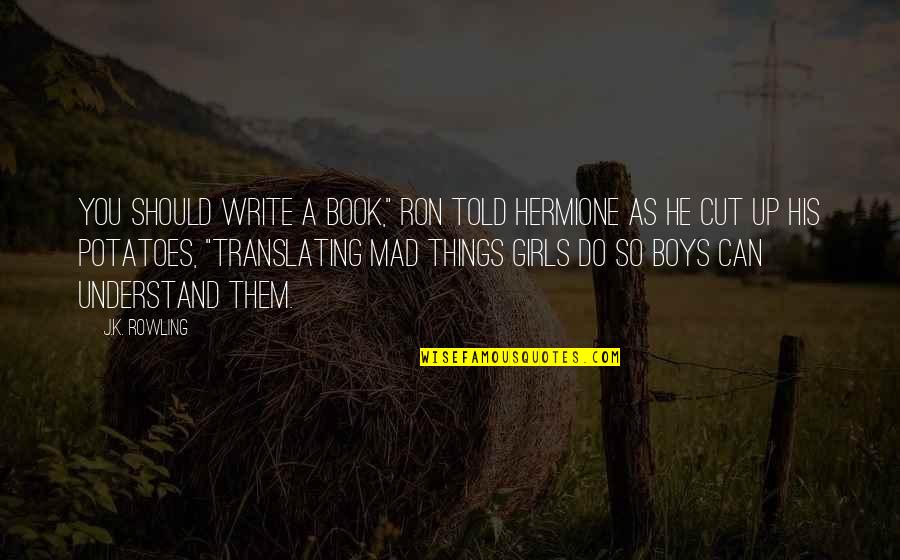 You should write a book," Ron told Hermione as he cut up his potatoes, "translating mad things girls do so boys can understand them. —
J.K. Rowling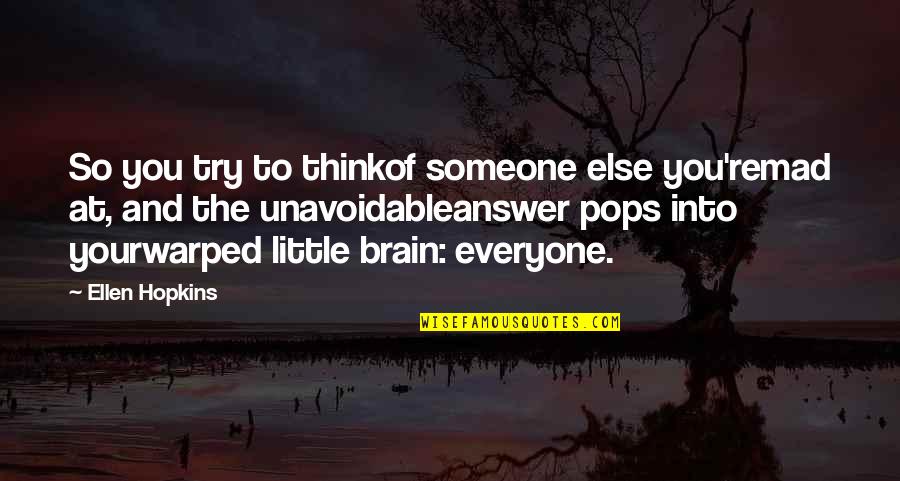 So you try to think
of someone else you're
mad at, and the unavoidable
answer pops into your
warped little brain: everyone. —
Ellen Hopkins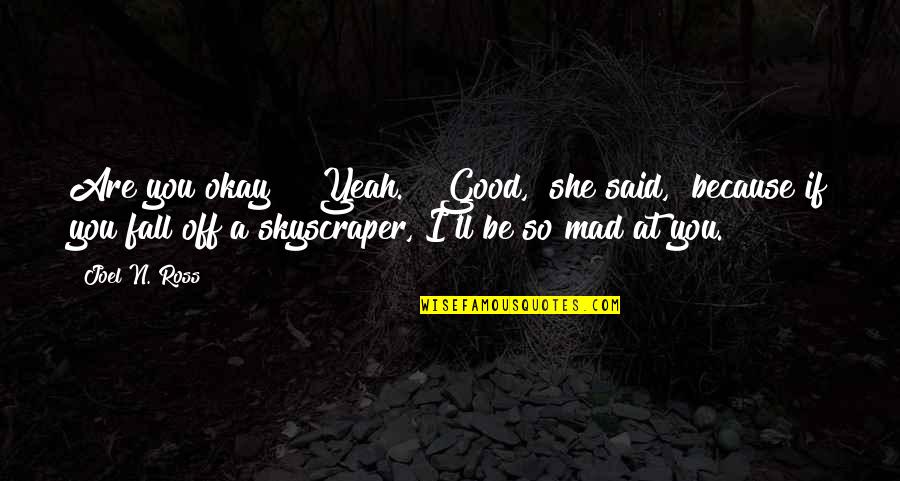 Are you okay?"
"Yeah."
"Good," she said, "because if you fall off a skyscraper, I'll be so mad at you. —
Joel N. Ross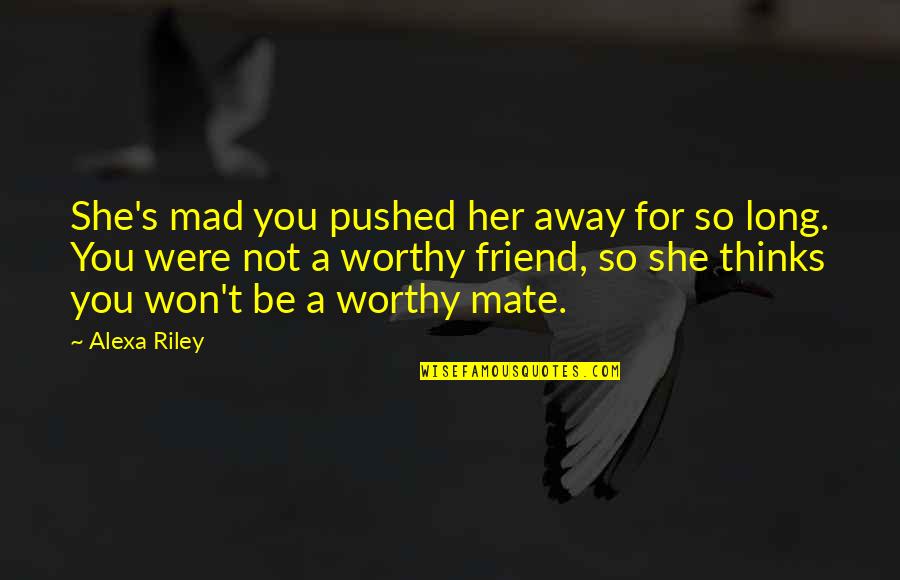 She's mad you pushed her away for so long. You were not a worthy friend, so she thinks you won't be a worthy mate. —
Alexa Riley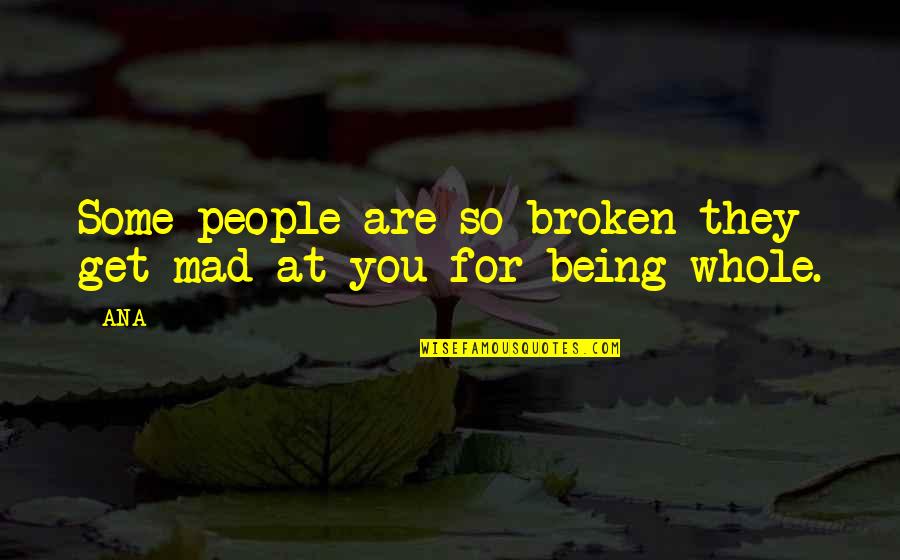 Some people are so broken they get mad at you for being whole. —
ANA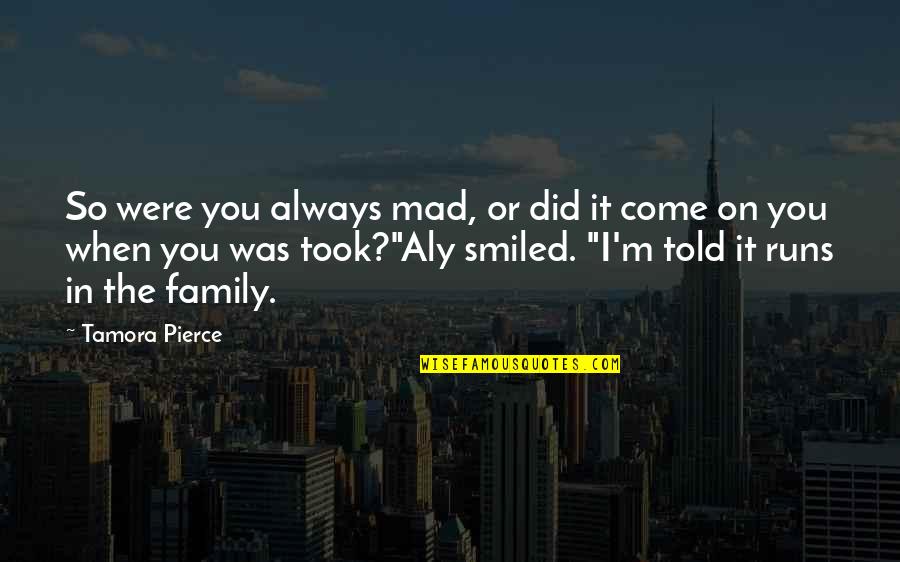 So were you always mad, or did it come on you when you was took?"
Aly smiled. "I'm told it runs in the family. —
Tamora Pierce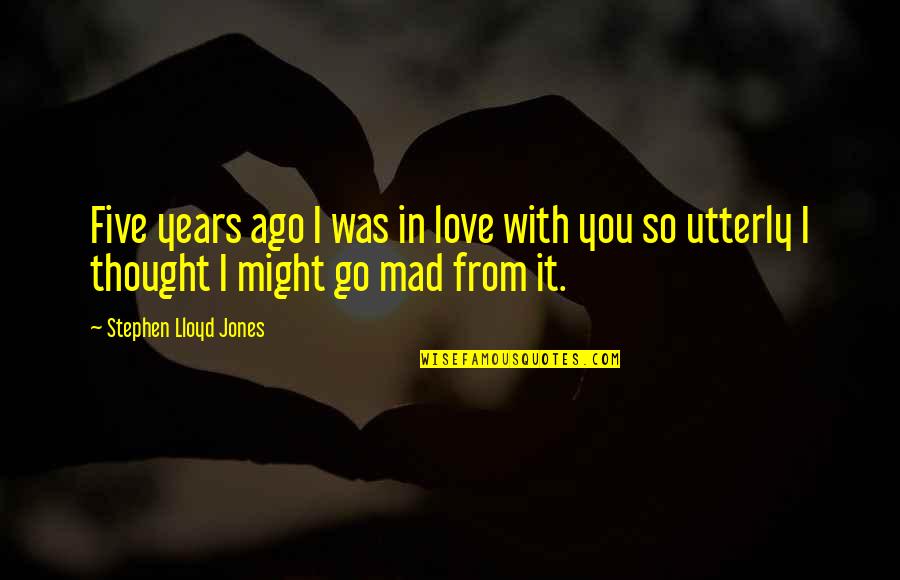 Five years ago I was in love with you so utterly I thought I might go mad from it. —
Stephen Lloyd Jones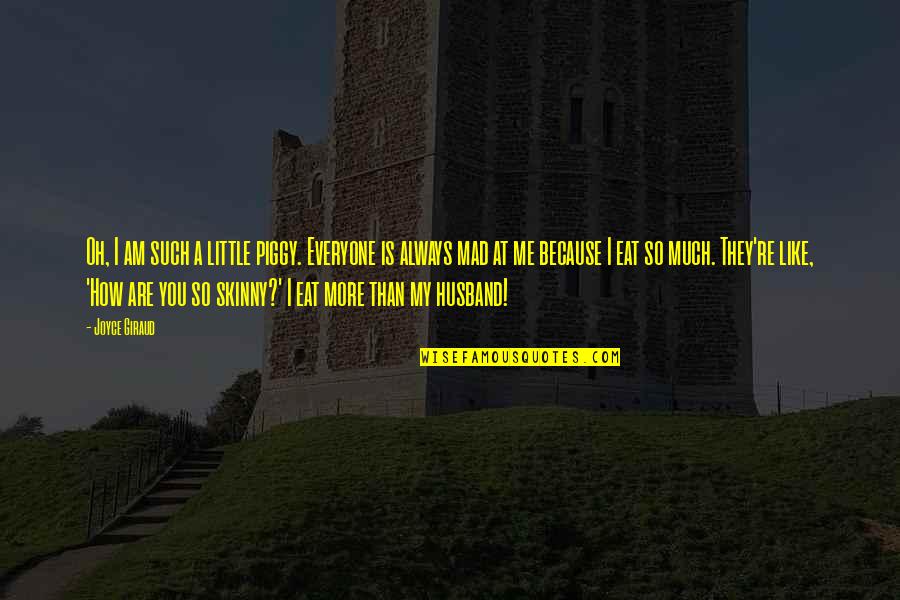 Oh, I am such a little piggy. Everyone is always mad at me because I eat so much. They're like, 'How are you so skinny?' I eat more than my husband! —
Joyce Giraud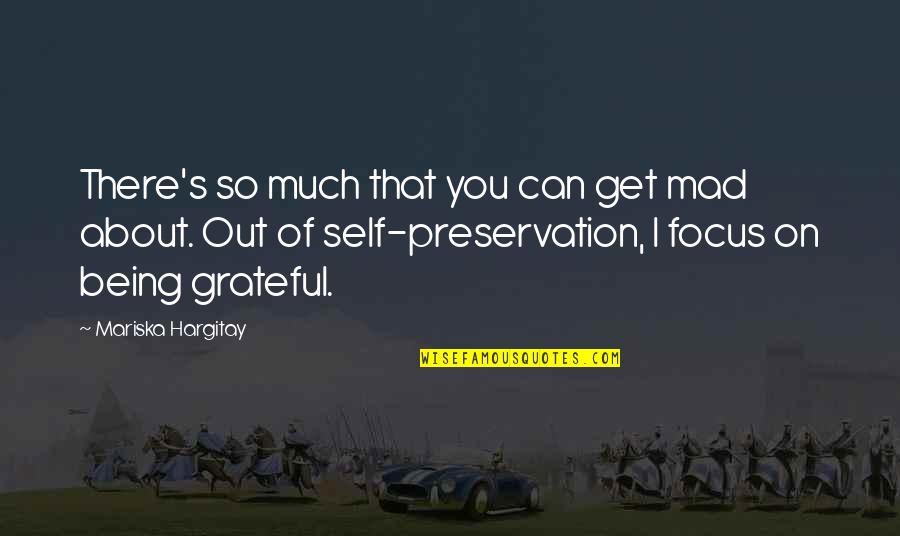 There's so much that you can get mad about. Out of self-preservation, I focus on being grateful. —
Mariska Hargitay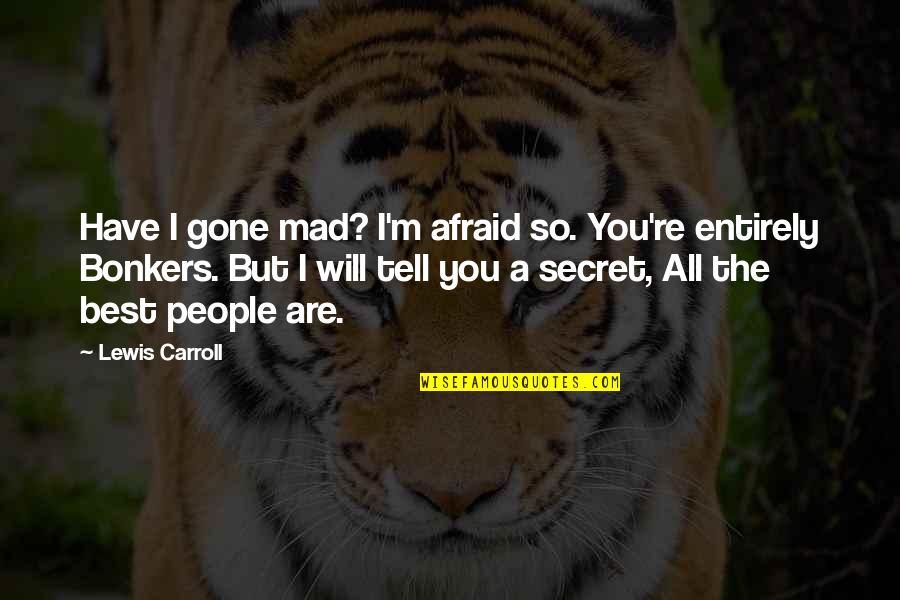 Have I gone mad? I'm afraid so.
You're entirely Bonkers.
But I will tell you a secret,
All the best people are. —
Lewis Carroll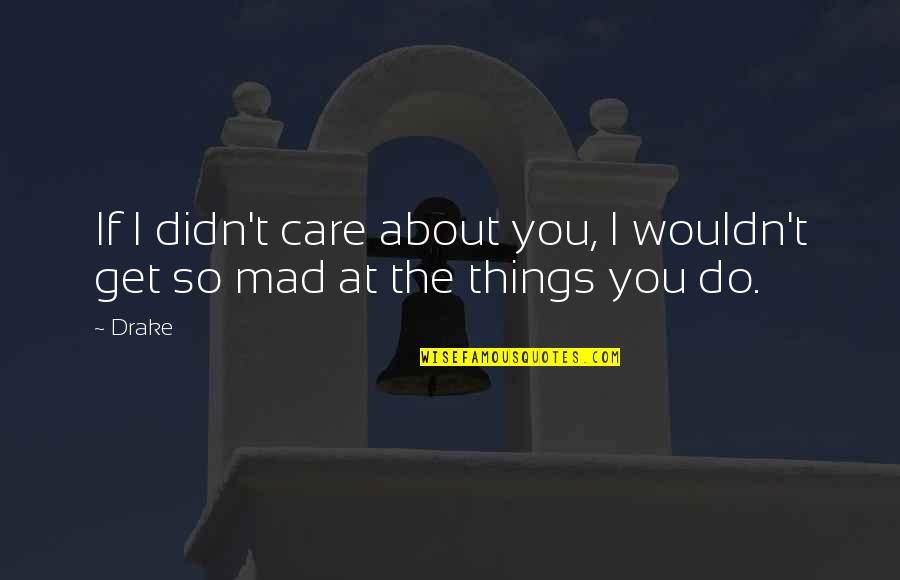 If I didn't care about you, I wouldn't get so mad at the things you do. —
Drake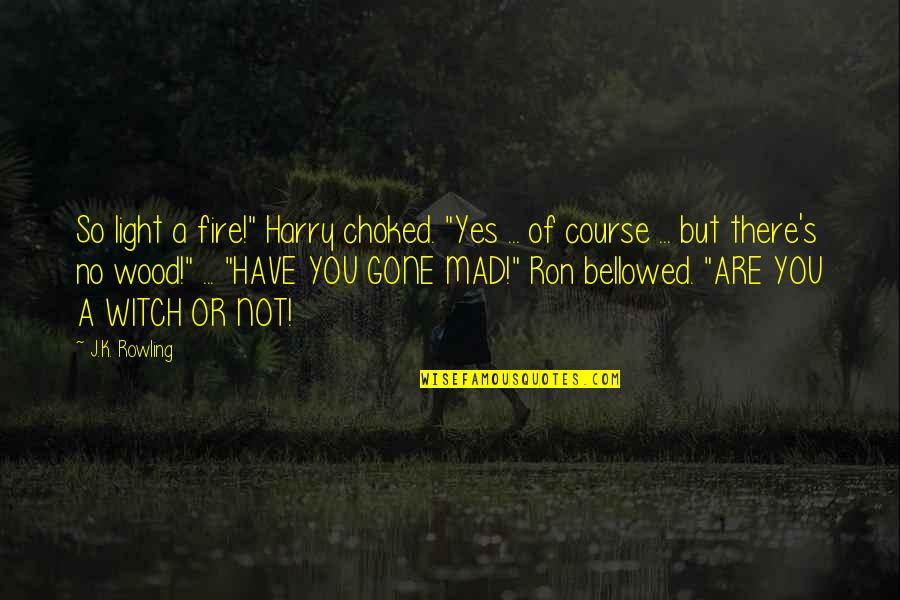 So light a fire!" Harry choked. "Yes ... of course ... but there's no wood!" ...
"HAVE YOU GONE MAD!" Ron bellowed. "ARE YOU A WITCH OR NOT! —
J.K. Rowling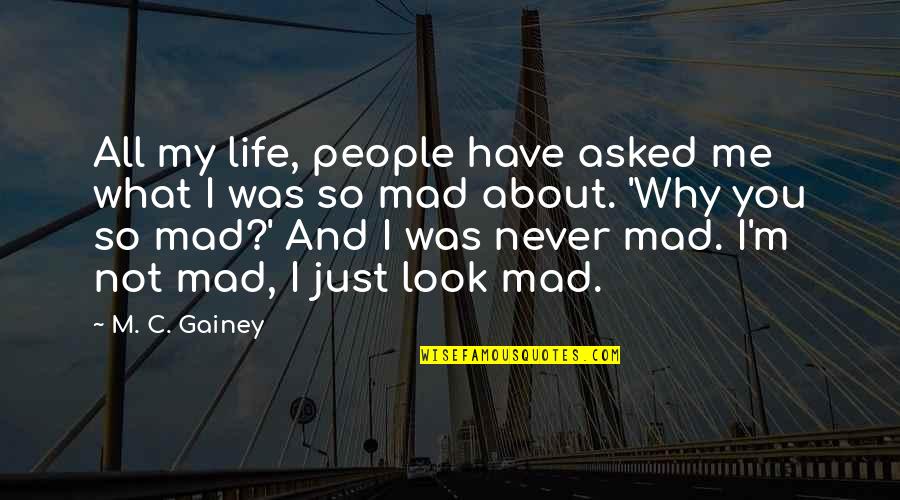 All my life, people have asked me what I was so mad about. 'Why you so mad?' And I was never mad. I'm not mad, I just look mad. —
M. C. Gainey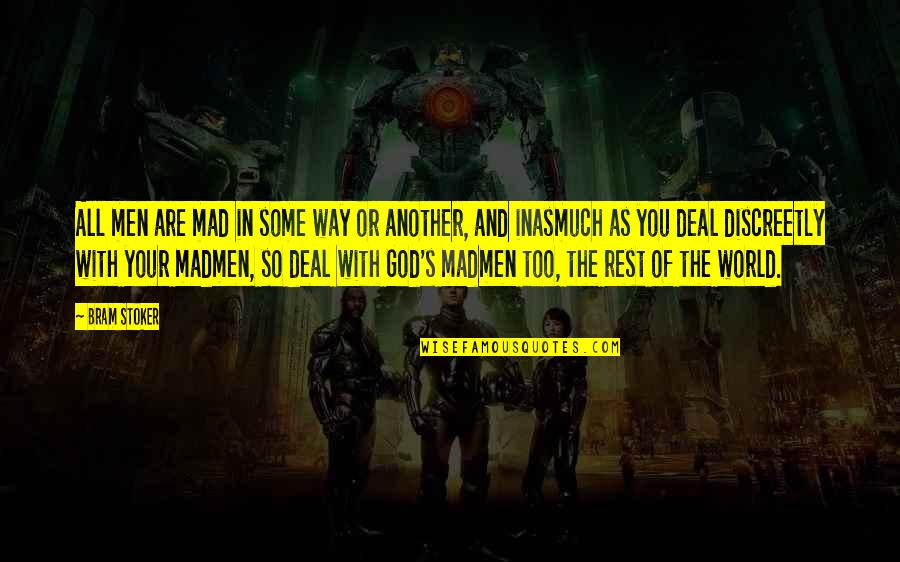 All men are mad in some way or another, and inasmuch as you deal discreetly with your madmen, so deal with God's madmen too, the rest of the world. —
Bram Stoker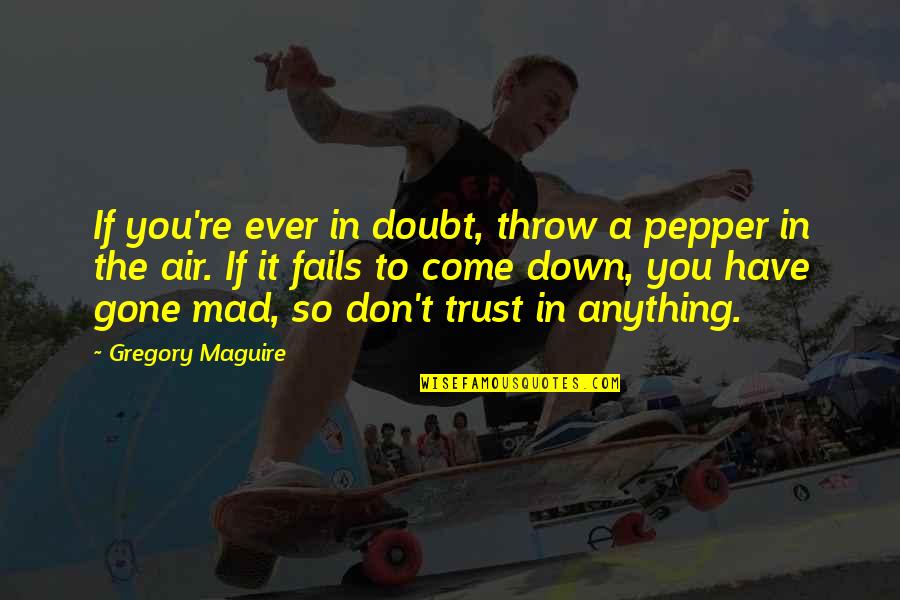 If you're ever in doubt, throw a pepper in the air. If it fails to come down, you have gone mad, so don't trust in anything. —
Gregory Maguire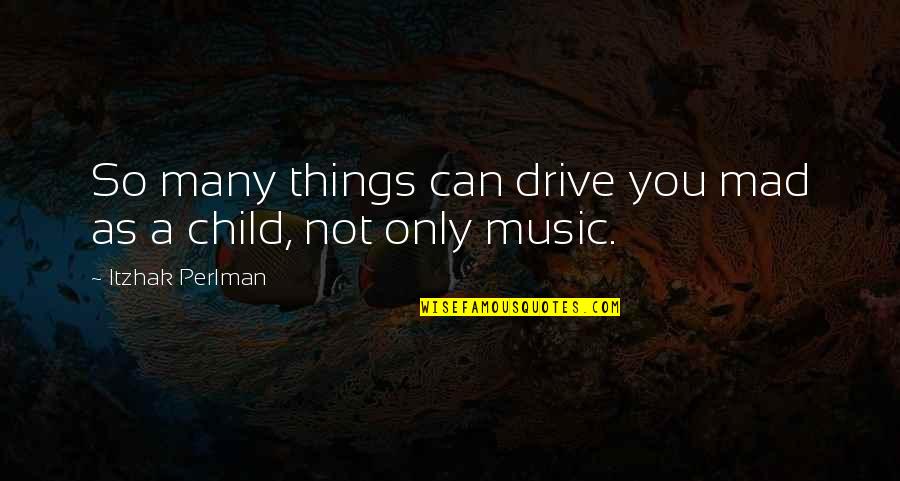 So many things can drive you mad as a child, not only music. —
Itzhak Perlman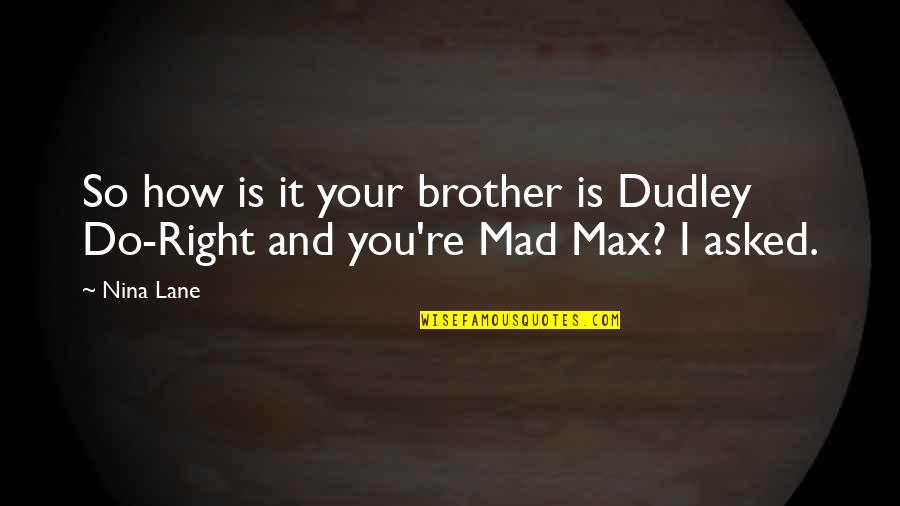 So how is it your brother is Dudley Do-Right and you're Mad Max? I asked. —
Nina Lane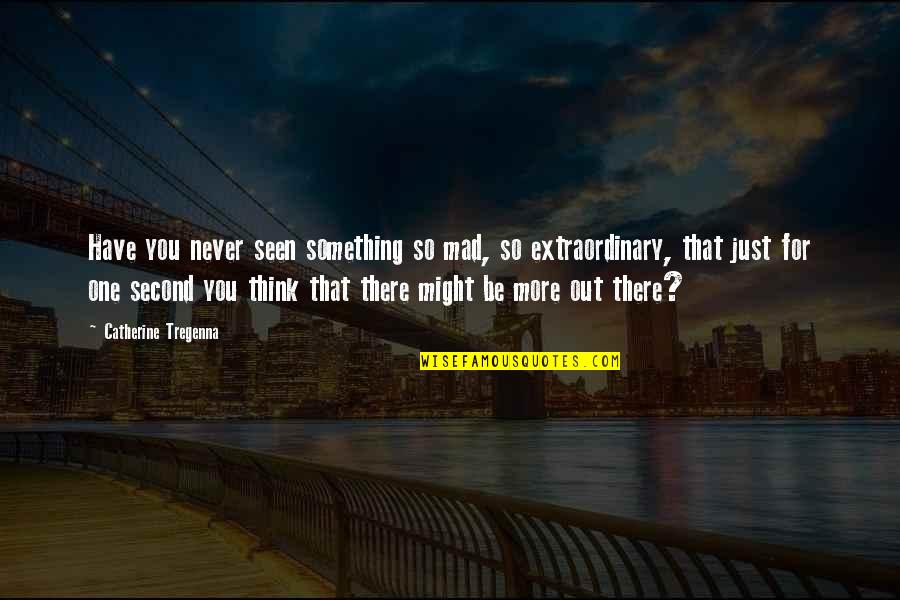 Have you never seen something so mad, so extraordinary, that just for one second you think that there might be more out there? —
Catherine Tregenna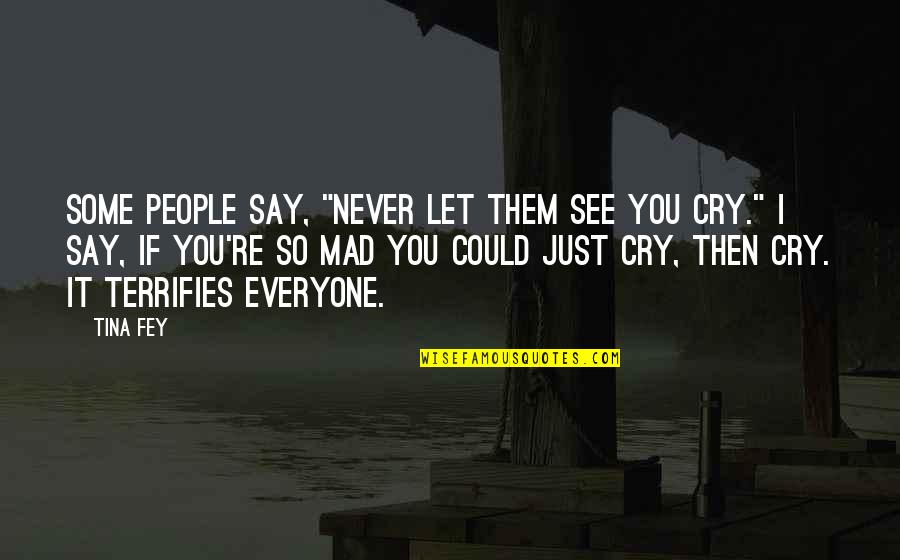 Some people say, "Never let them see you cry." I say, if you're so mad you could just cry, then cry. It terrifies everyone. —
Tina Fey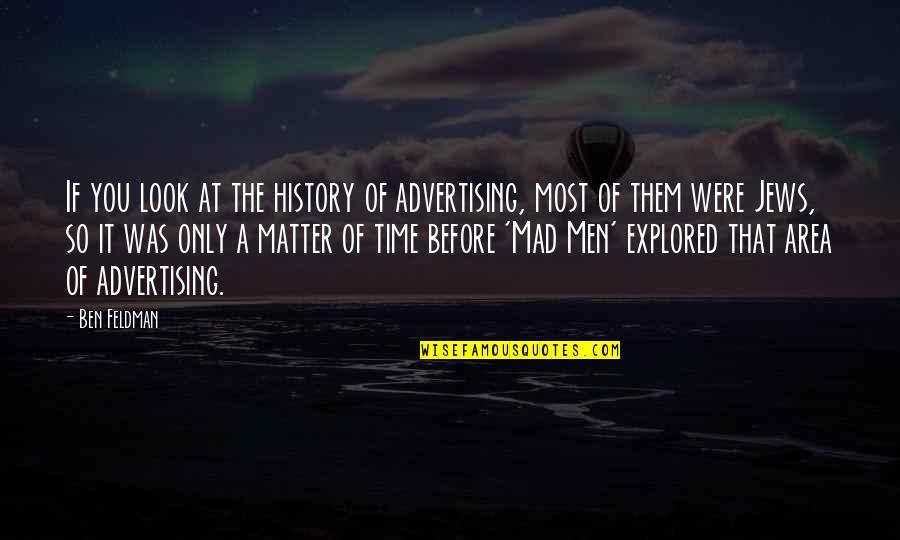 If you look at the history of advertising, most of them were Jews, so it was only a matter of time before 'Mad Men' explored that area of advertising. —
Ben Feldman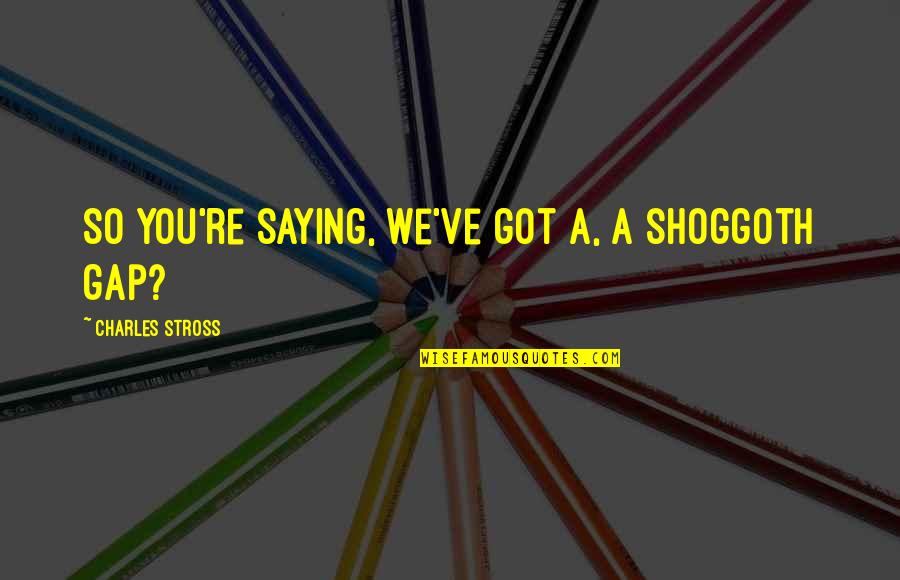 So you're saying, we've got a, a shoggoth gap? —
Charles Stross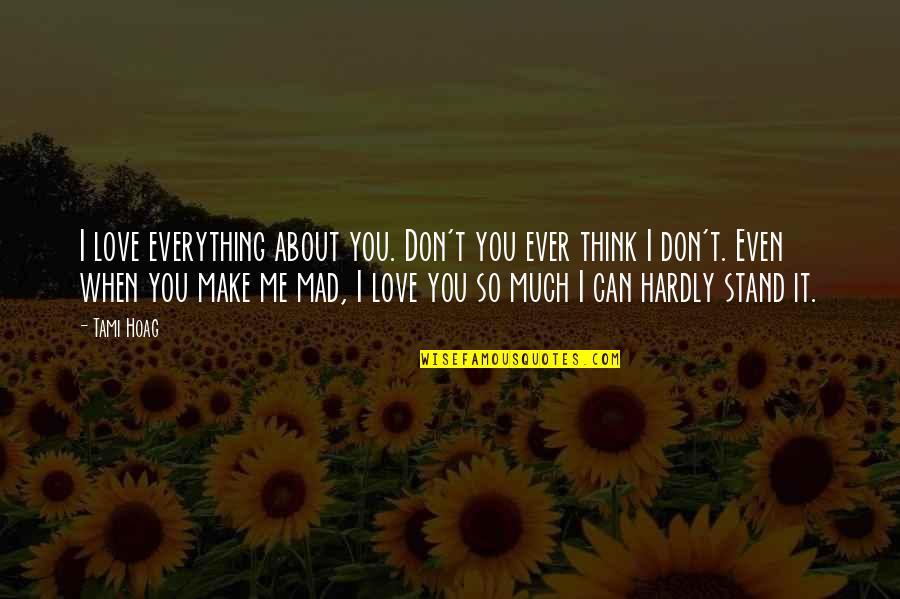 I love everything about you. Don't you ever think I don't. Even when you make me mad, I love you so much I can hardly stand it. —
Tami Hoag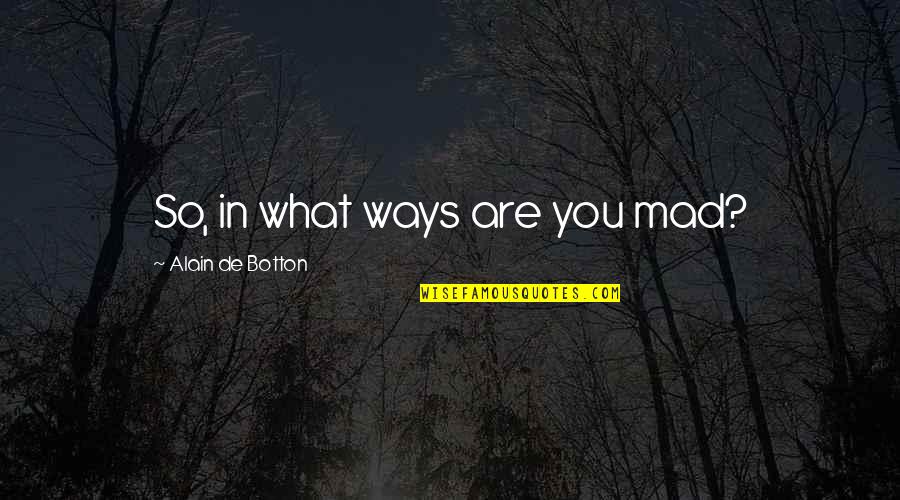 So, in what ways are you mad? —
Alain De Botton