Sister As A Friend Quotes
Collection of top 32 famous quotes about Sister As A Friend
Sister As A Friend Quotes & Sayings
Happy to read and share the best inspirational Sister As A Friend quotes, sayings and quotations on Wise Famous Quotes.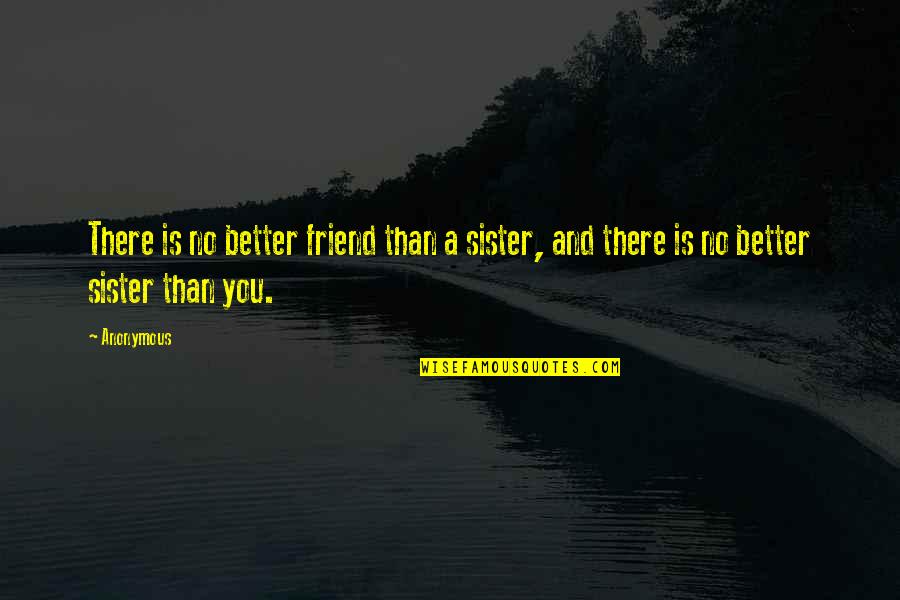 There is no better friend than a sister, and there is no better sister than you.
—
Anonymous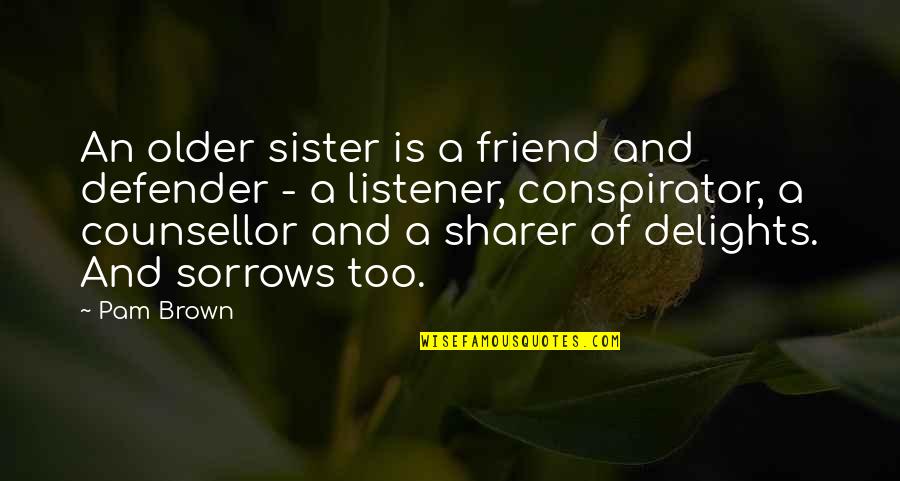 An older sister is a friend and defender - a listener, conspirator, a counsellor and a sharer of delights. And sorrows too.
—
Pam Brown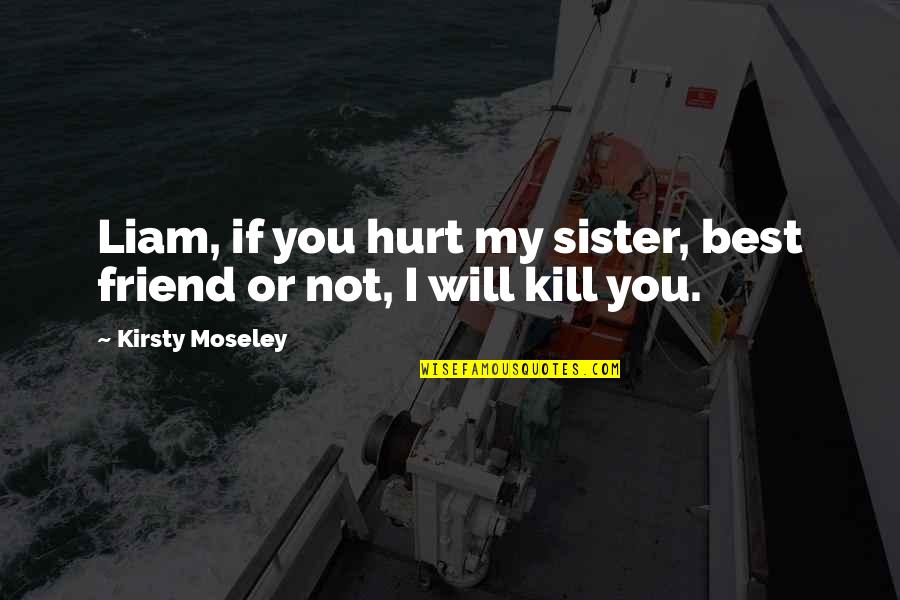 Liam, if you hurt my sister, best friend or not, I will kill you.
—
Kirsty Moseley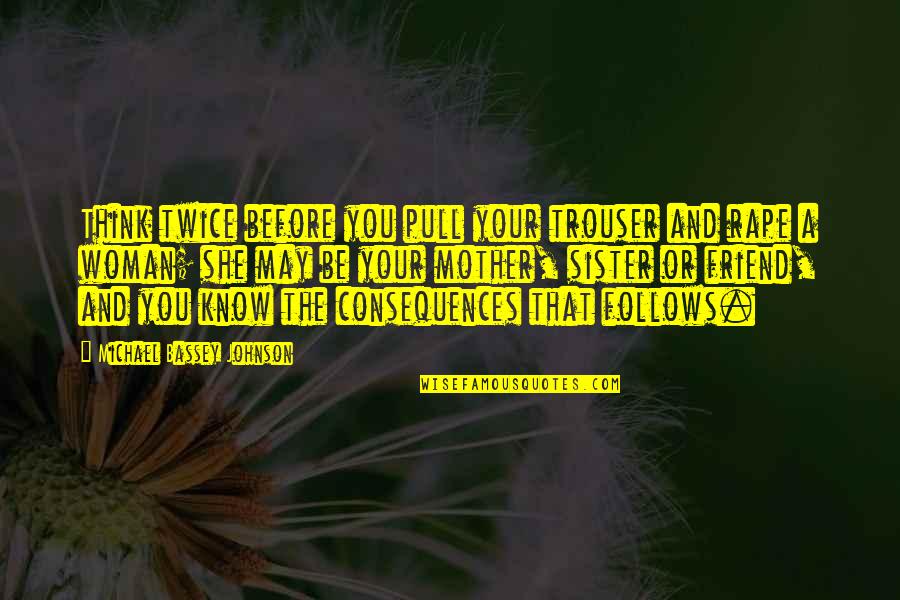 Think twice before you pull your trouser and rape a woman; she may be your mother, sister or friend, and you know the consequences that follows.
—
Michael Bassey Johnson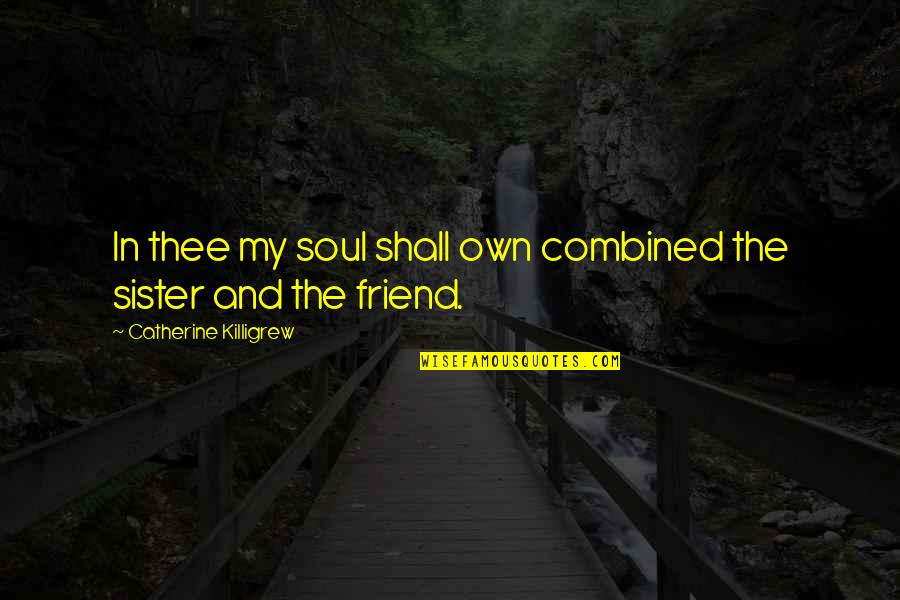 In thee my soul shall own combined the sister and the friend.
—
Catherine Killigrew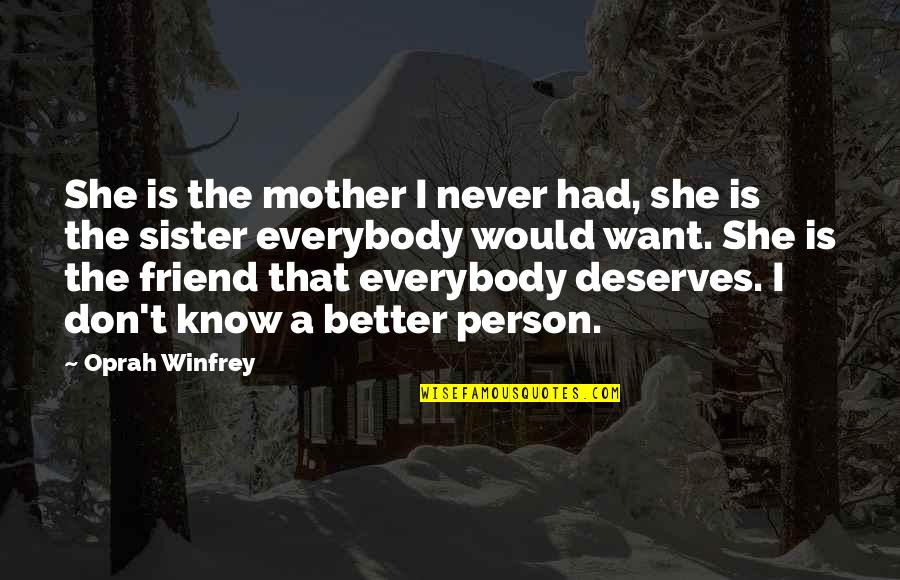 She is the mother I never had, she is the sister everybody would want. She is the friend that everybody deserves. I don't know a better person.
—
Oprah Winfrey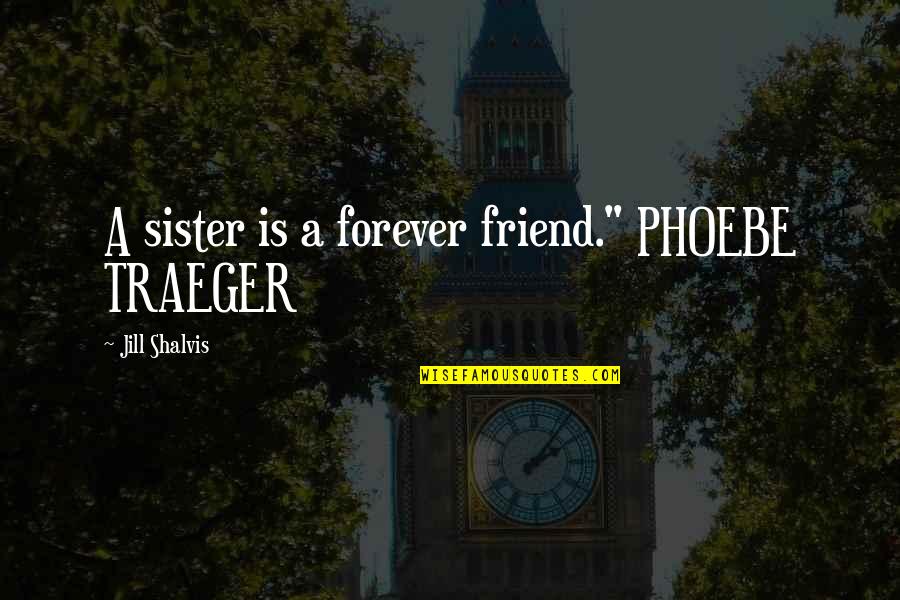 A sister is a forever friend." PHOEBE TRAEGER
—
Jill Shalvis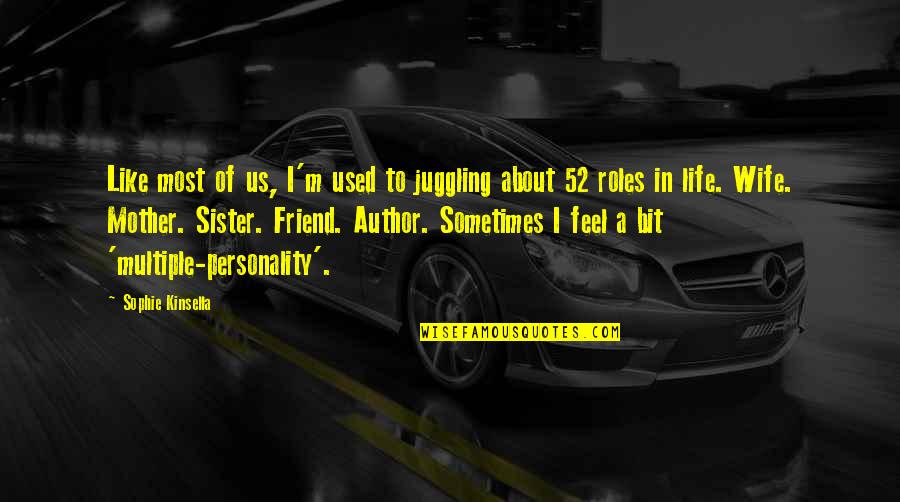 Like most of us, I'm used to juggling about 52 roles in life. Wife. Mother. Sister. Friend. Author. Sometimes I feel a bit 'multiple-personality'.
—
Sophie Kinsella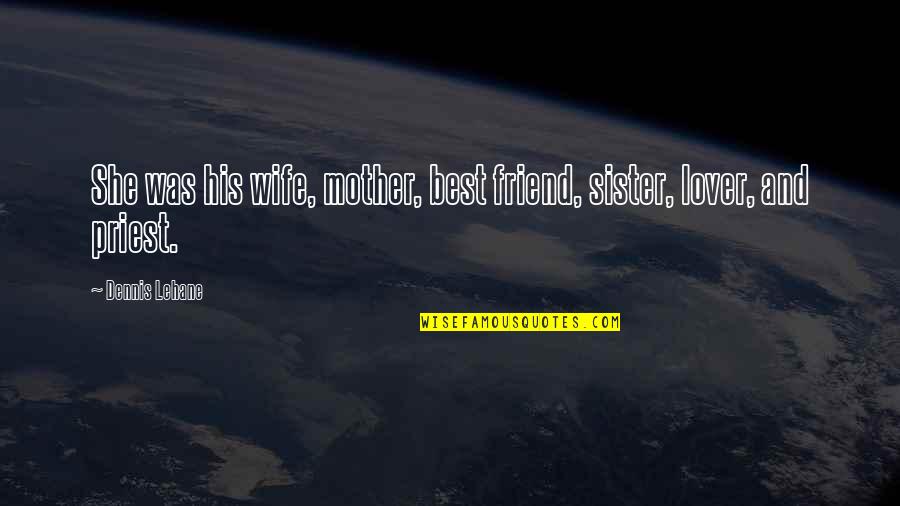 She was his wife, mother, best friend, sister, lover, and priest. —
Dennis Lehane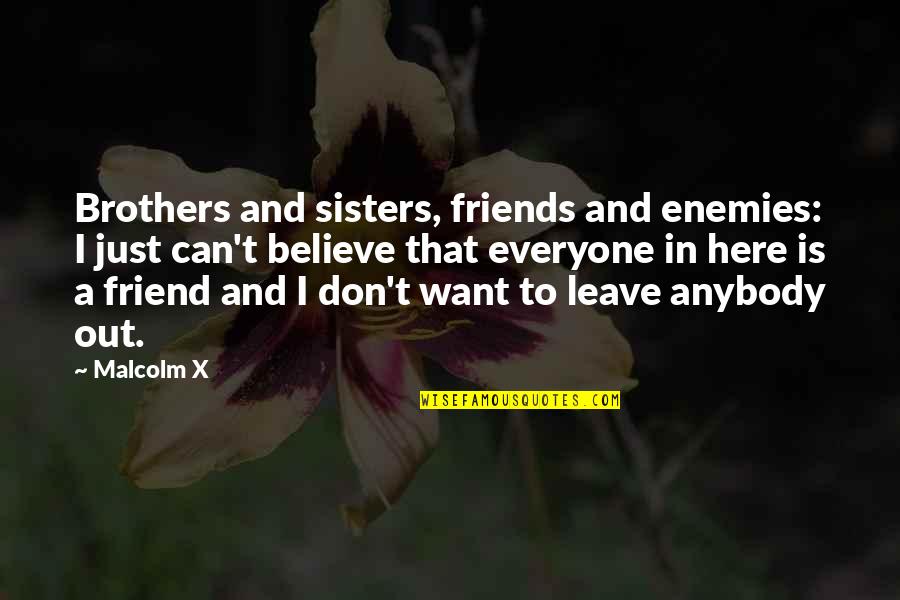 Brothers and sisters, friends and enemies: I just can't believe that everyone in here is a friend and I don't want to leave anybody out. —
Malcolm X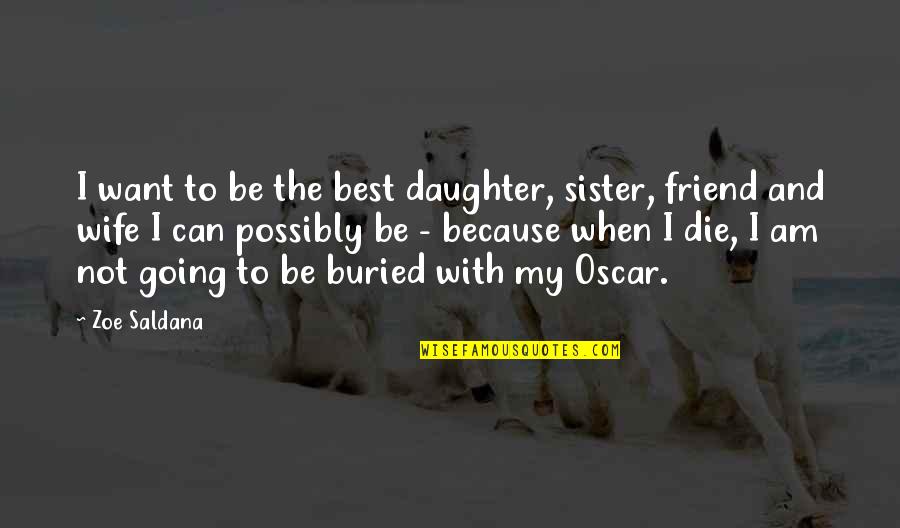 I want to be the best daughter, sister, friend and wife I can possibly be - because when I die, I am not going to be buried with my Oscar. —
Zoe Saldana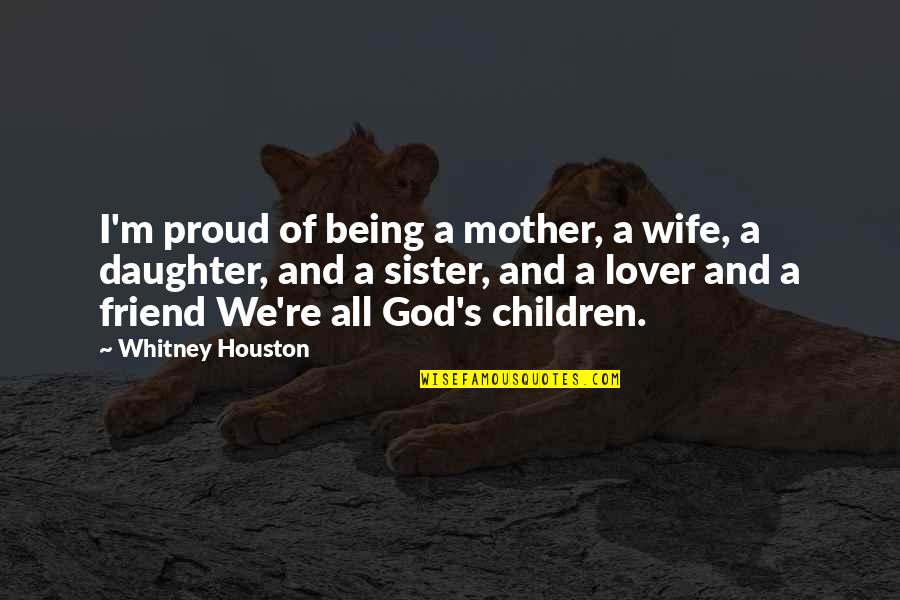 I'm proud of being a mother, a wife, a daughter, and a sister, and a lover and a friend We're all God's children. —
Whitney Houston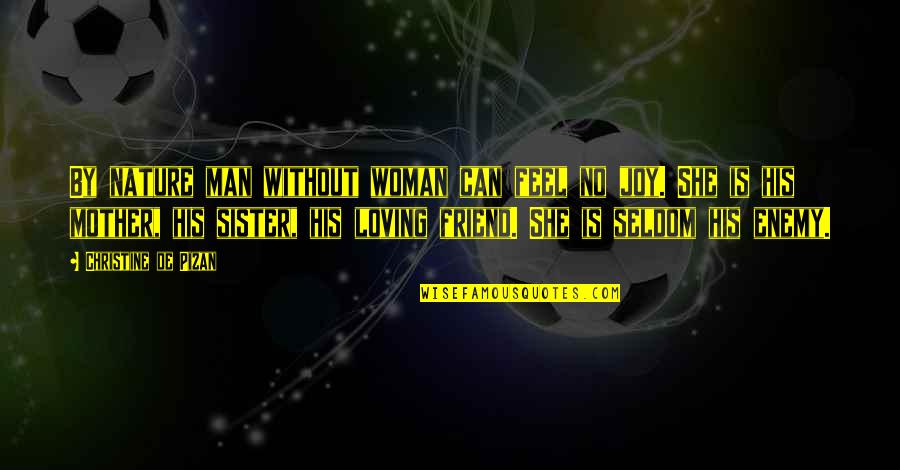 By nature man without woman can feel no joy. She is his mother, his sister, his loving friend. She is seldom his enemy. —
Christine De Pizan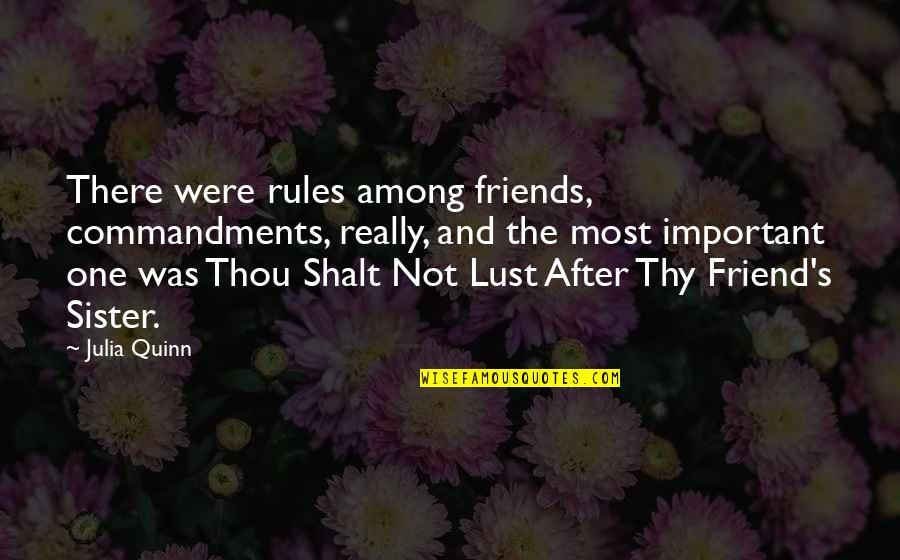 There were rules among friends, commandments, really, and the most important one was Thou Shalt Not Lust After Thy Friend's Sister. —
Julia Quinn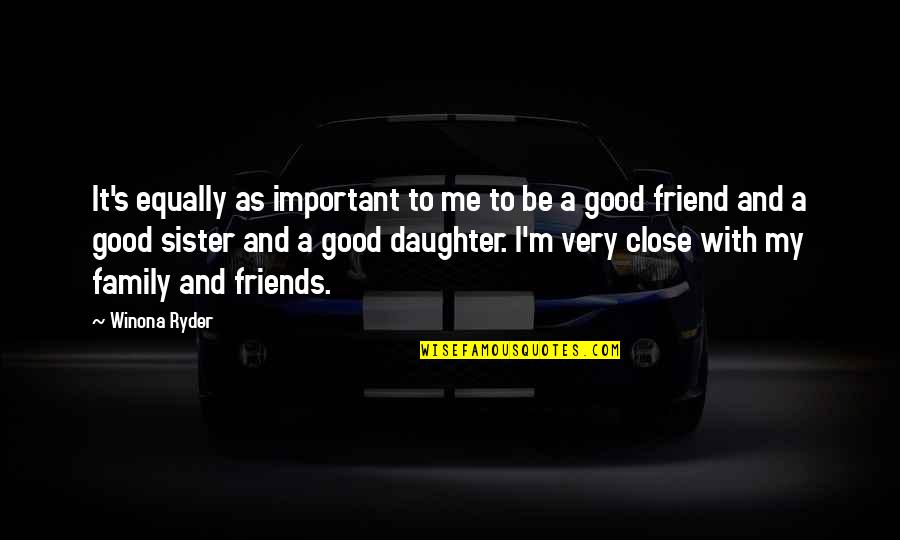 It's equally as important to me to be a good friend and a good sister and a good daughter. I'm very close with my family and friends. —
Winona Ryder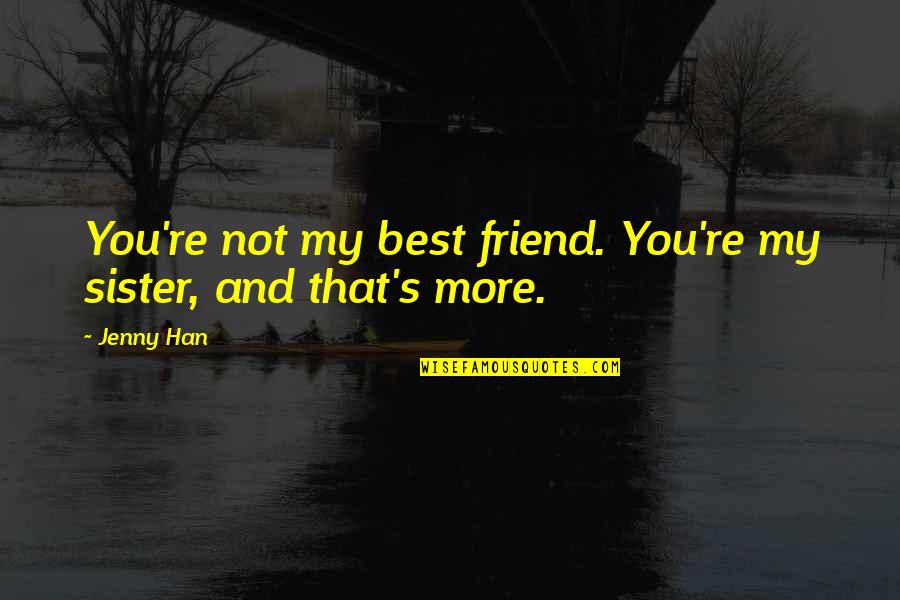 You're not my best friend. You're my sister, and that's more. —
Jenny Han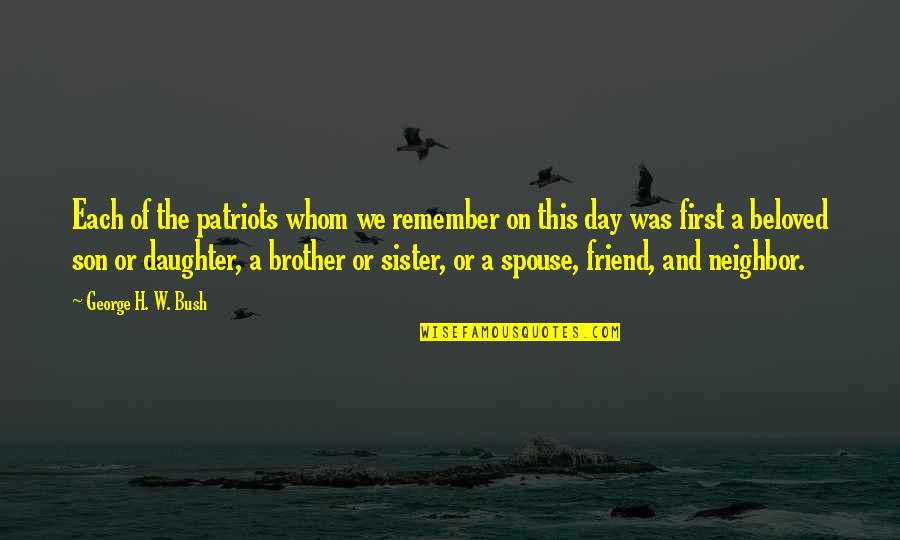 Each of the patriots whom we remember on this day was first a beloved son or daughter, a brother or sister, or a spouse, friend, and neighbor. —
George H. W. Bush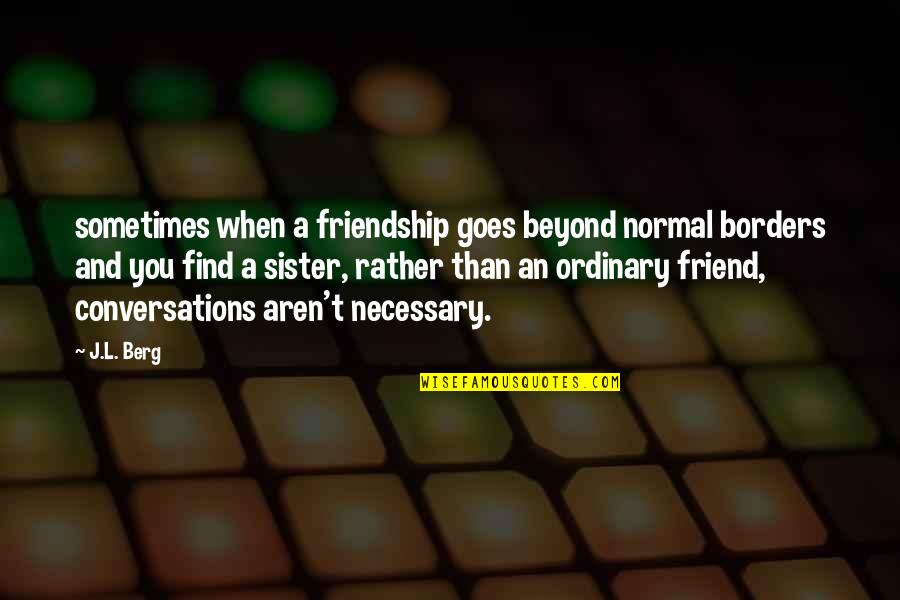 sometimes when a friendship goes beyond normal borders and you find a sister, rather than an ordinary friend, conversations aren't necessary. —
J.L. Berg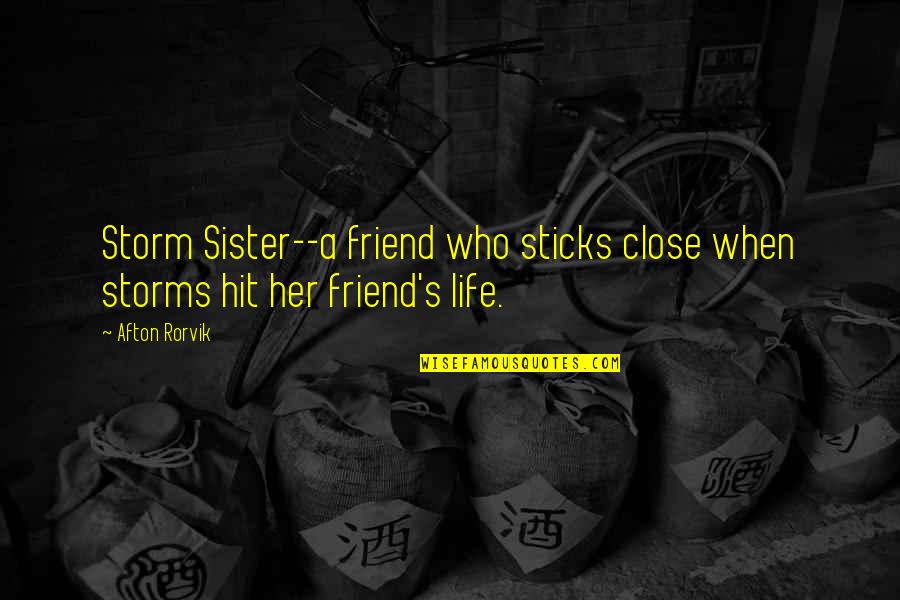 Storm Sister--a friend who sticks close when storms hit her friend's life. —
Afton Rorvik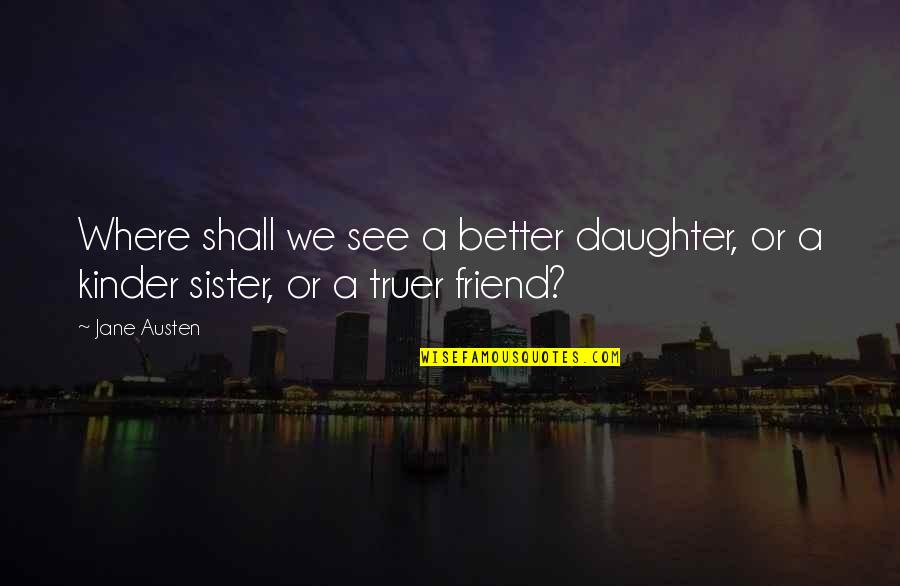 Where shall we see a better daughter, or a kinder sister, or a truer friend? —
Jane Austen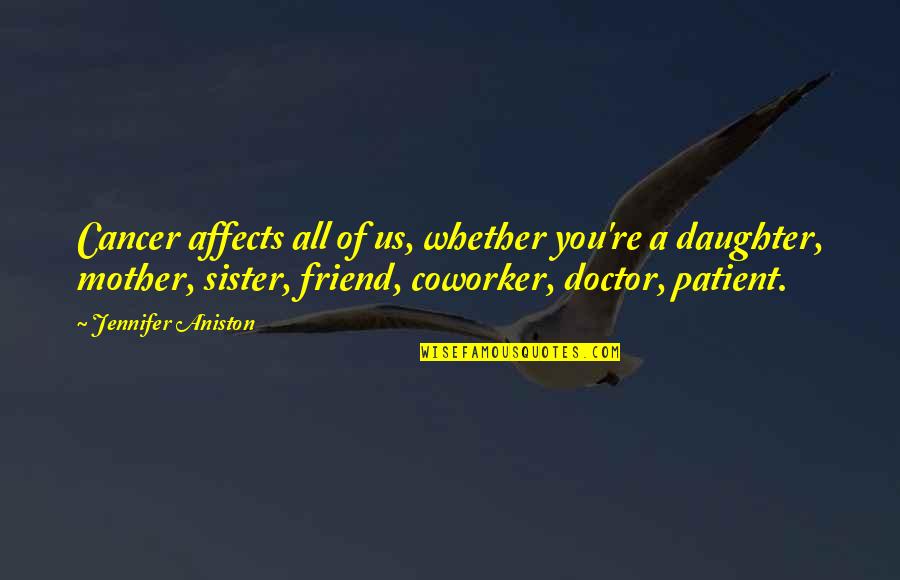 Cancer affects all of us, whether you're a daughter, mother, sister, friend, coworker, doctor, patient. —
Jennifer Aniston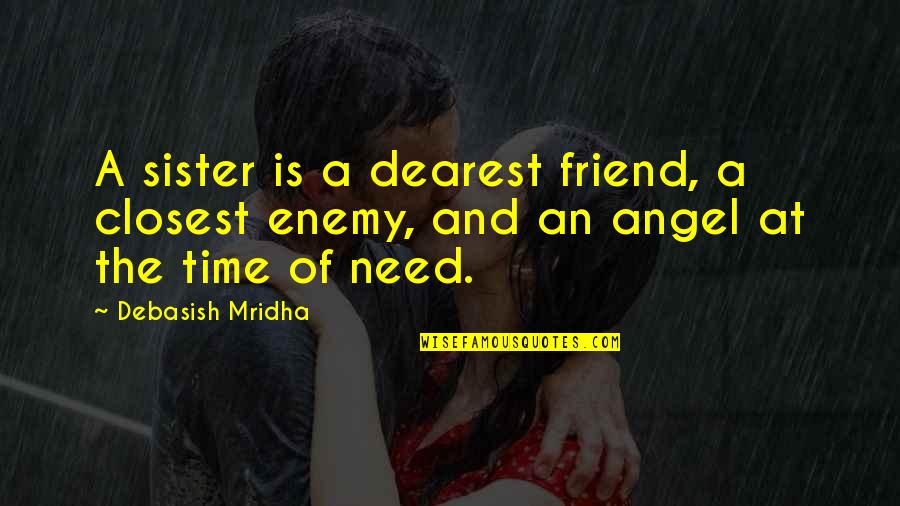 A sister is a dearest friend, a closest enemy, and an angel at the time of need. —
Debasish Mridha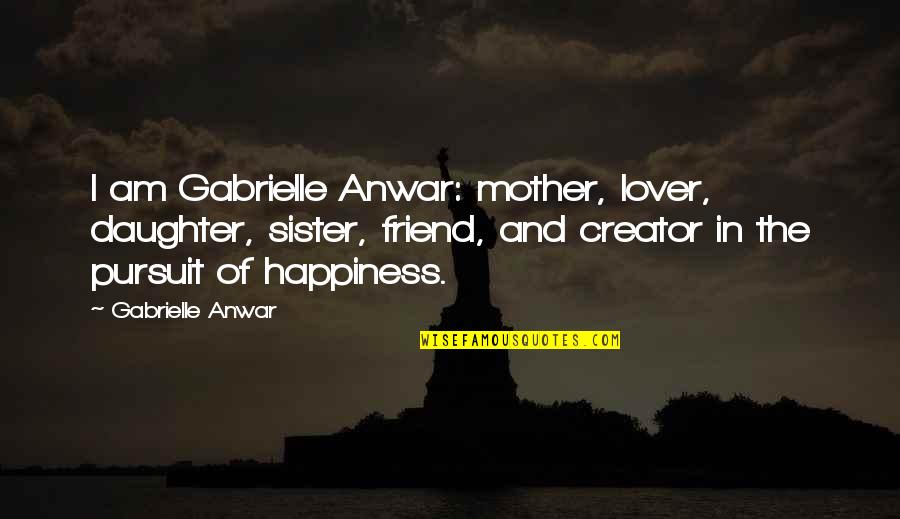 I am Gabrielle Anwar: mother, lover, daughter, sister, friend, and creator in the pursuit of happiness. —
Gabrielle Anwar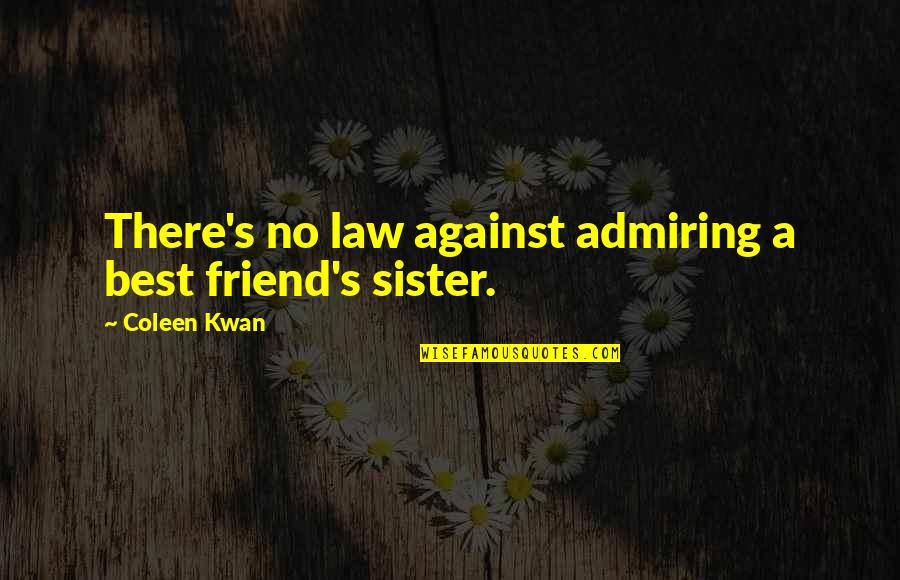 There's no law against admiring a best friend's sister. —
Coleen Kwan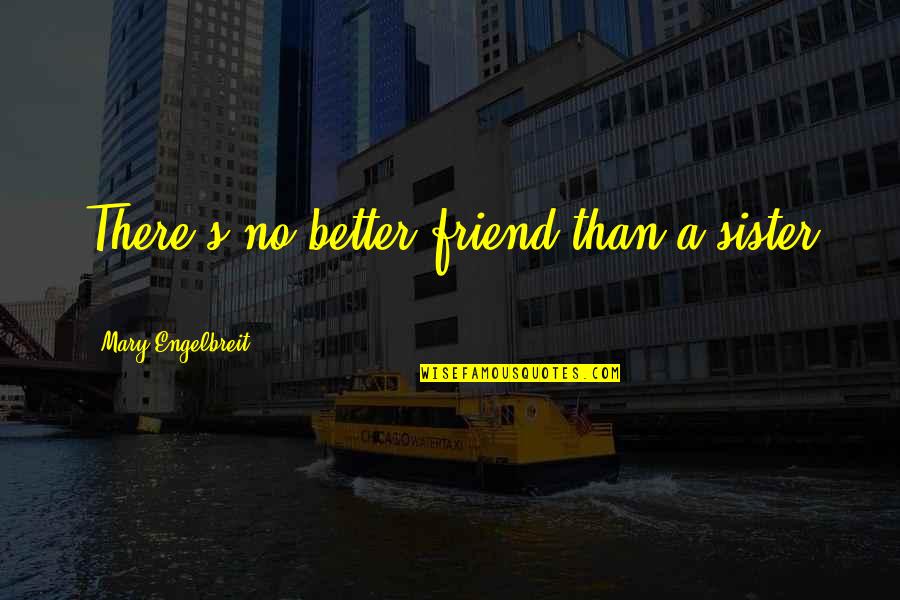 There's no better friend than a sister ... —
Mary Engelbreit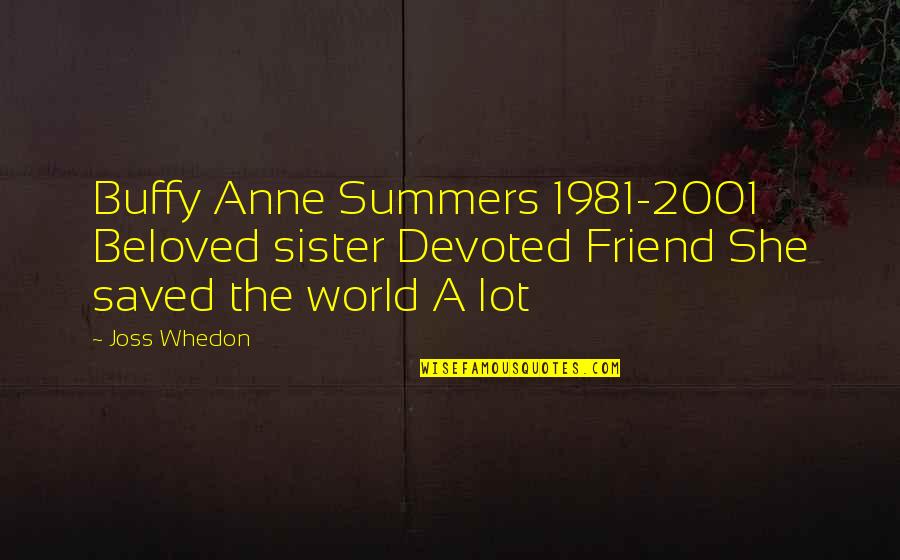 Buffy Anne Summers 1981-2001 Beloved sister Devoted Friend She saved the world A lot —
Joss Whedon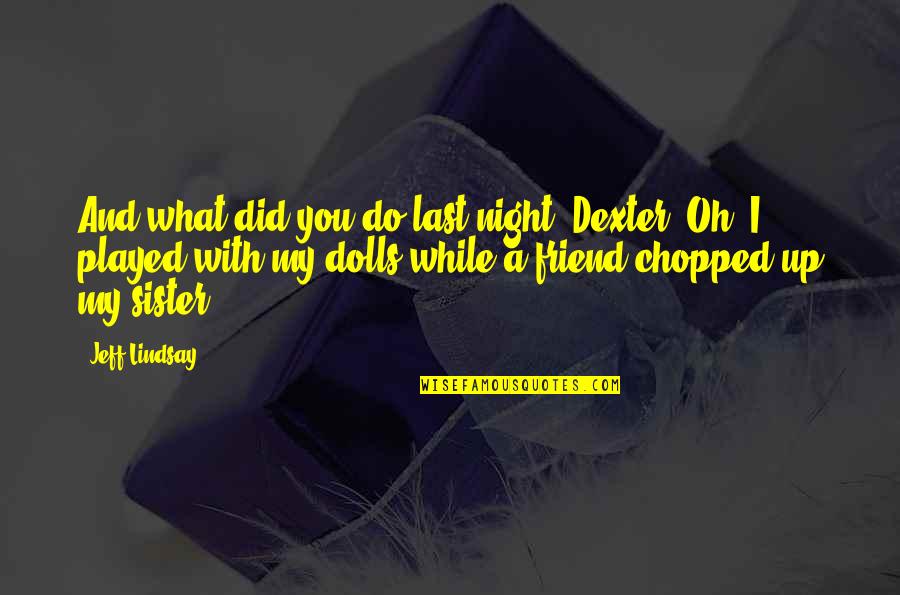 And what did you do last night, Dexter? Oh, I played with my dolls while a friend chopped up my sister. —
Jeff Lindsay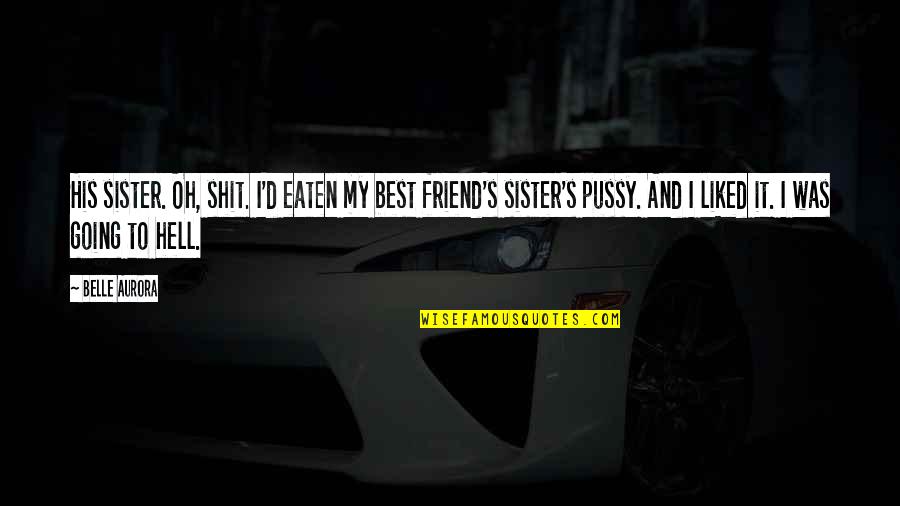 His sister. Oh, shit. I'd eaten my best friend's sister's pussy. And I liked it. I was going to hell. —
Belle Aurora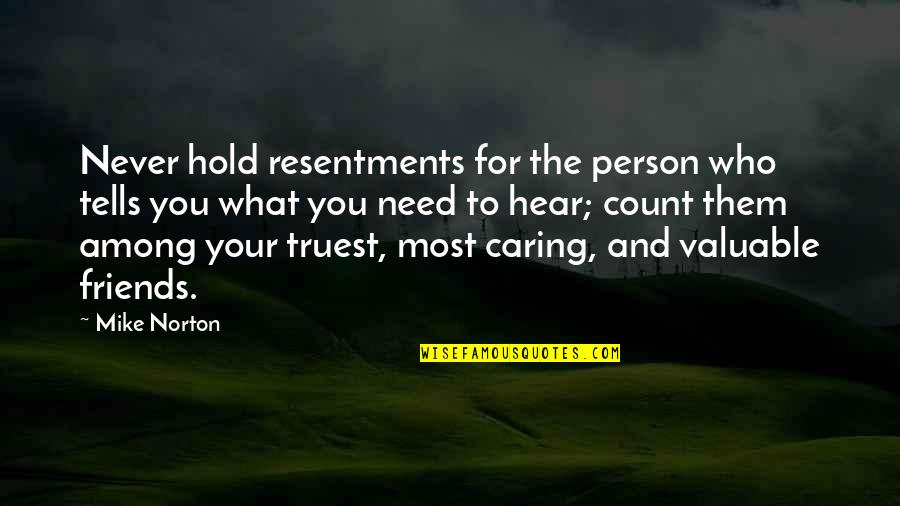 Never hold resentments for the person who tells you what you need to hear; count them among your truest, most caring, and valuable friends. —
Mike Norton