Sin Bible Quotes
Collection of top 42 famous quotes about Sin Bible
Sin Bible Quotes & Sayings
Happy to read and share the best inspirational Sin Bible quotes, sayings and quotations on Wise Famous Quotes.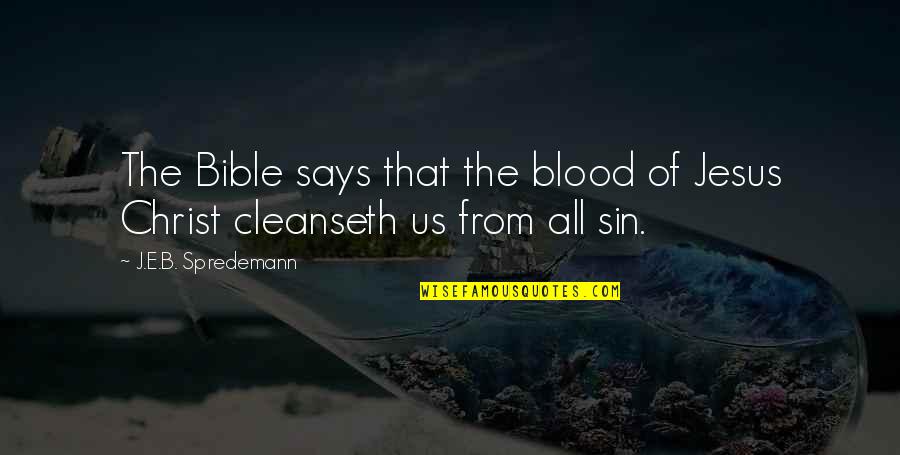 The Bible says that the blood of Jesus Christ cleanseth us from all sin.
—
J.E.B. Spredemann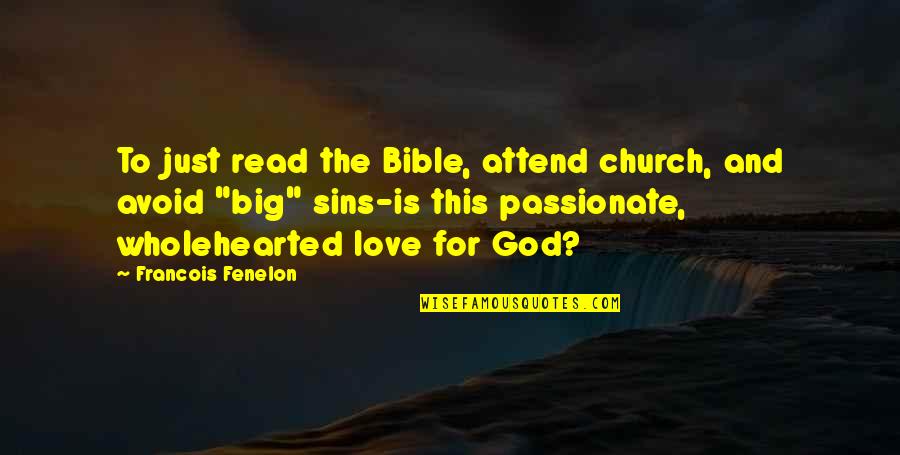 To just read the Bible, attend church, and avoid "big" sins-is this passionate, wholehearted love for God?
—
Francois Fenelon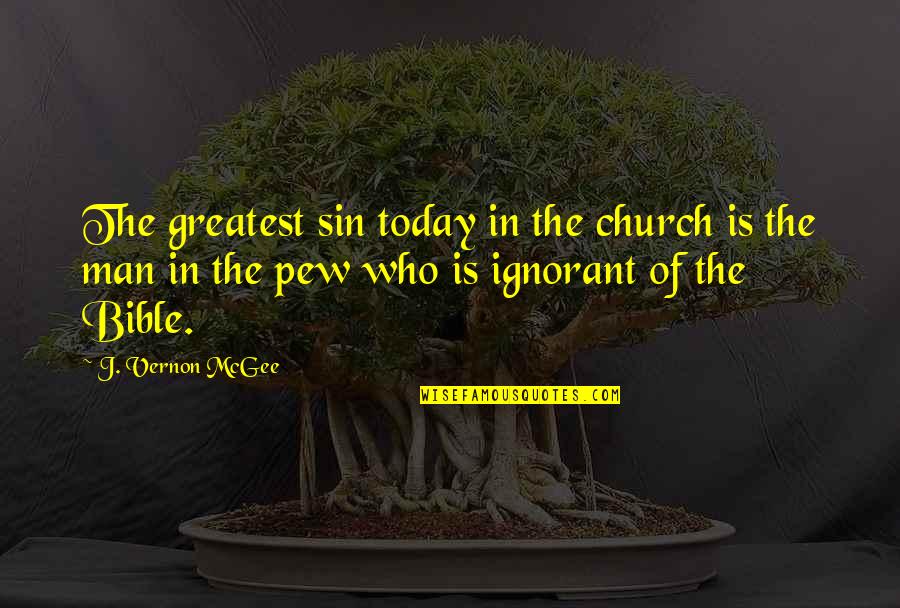 The greatest sin today in the church is the man in the pew who is ignorant of the Bible.
—
J. Vernon McGee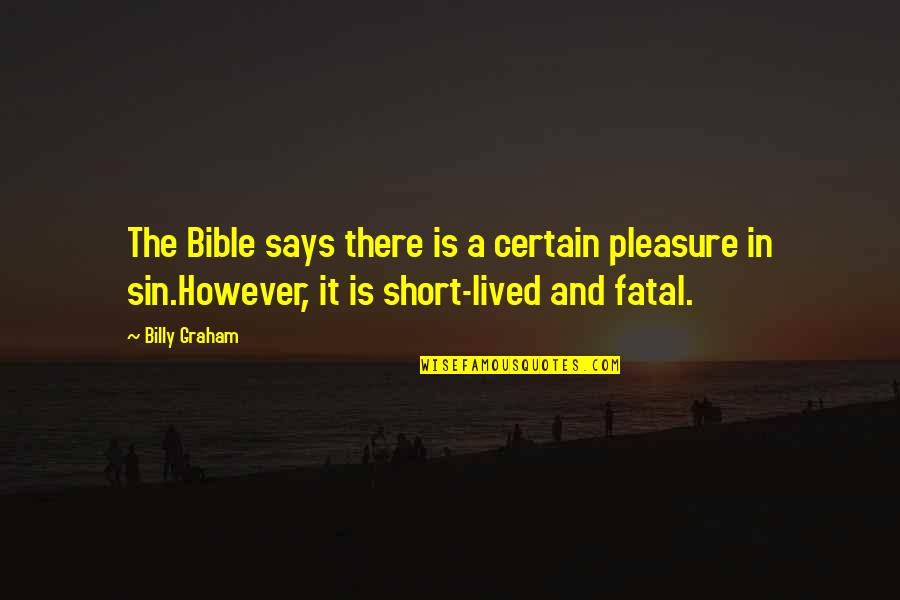 The Bible says there is a certain pleasure in sin.
However, it is short-lived and fatal.
—
Billy Graham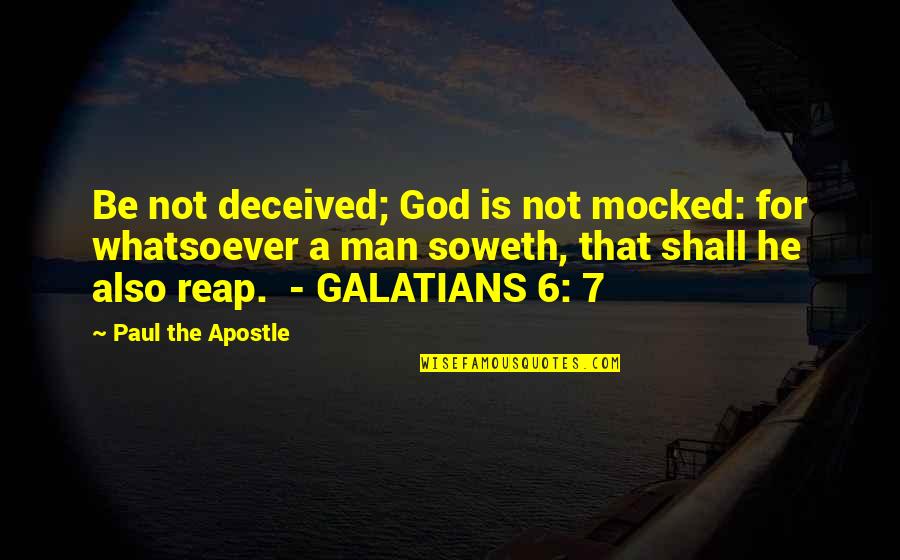 Be not deceived; God is not mocked: for whatsoever a man soweth, that shall he also reap. - GALATIANS 6: 7
—
Paul The Apostle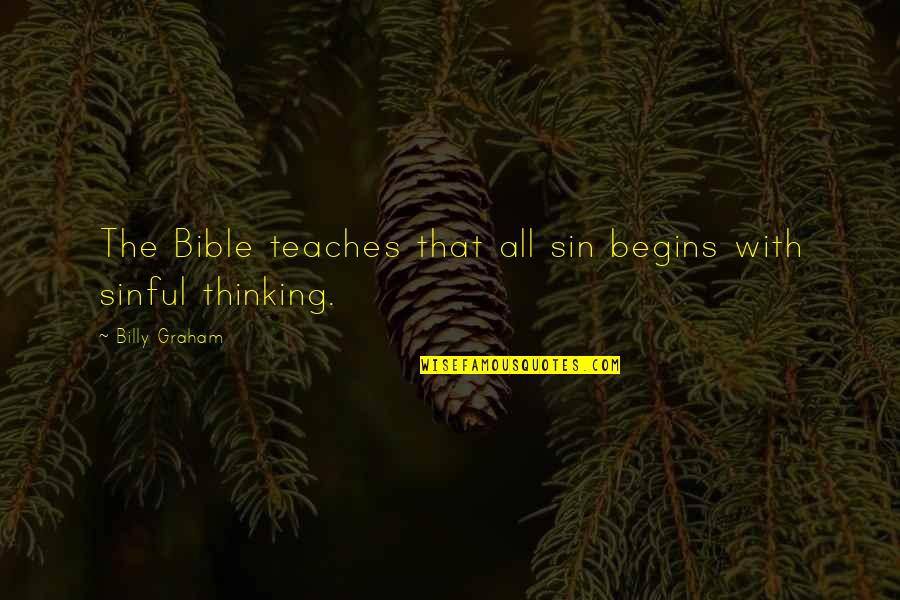 The Bible teaches that all sin begins with sinful thinking.
—
Billy Graham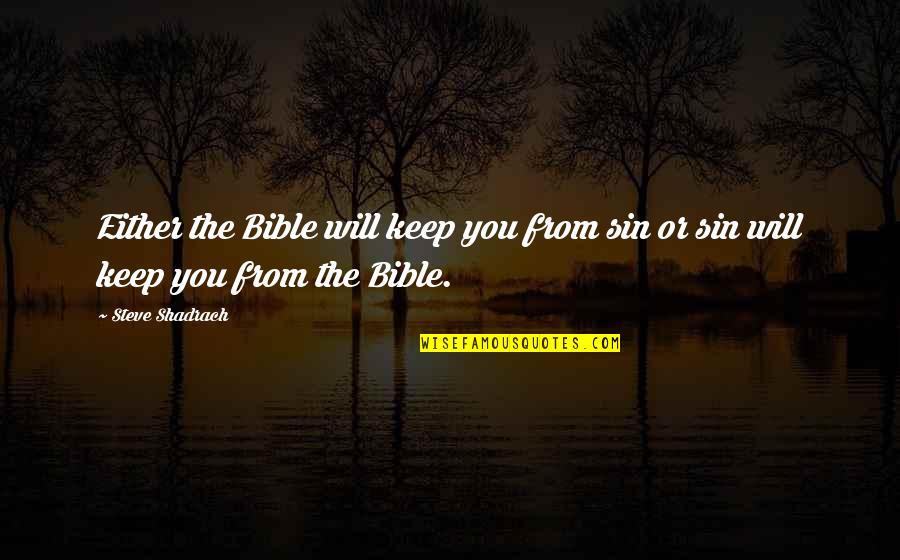 Either the Bible will keep you from sin or sin will keep you from the Bible.
—
Steve Shadrach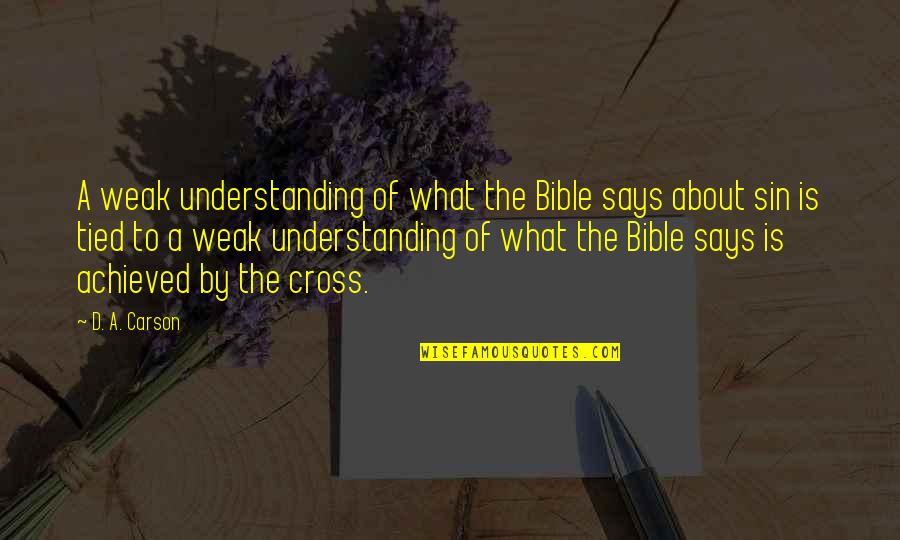 A weak understanding of what the Bible says about sin is tied to a weak understanding of what the Bible says is achieved by the cross. —
D. A. Carson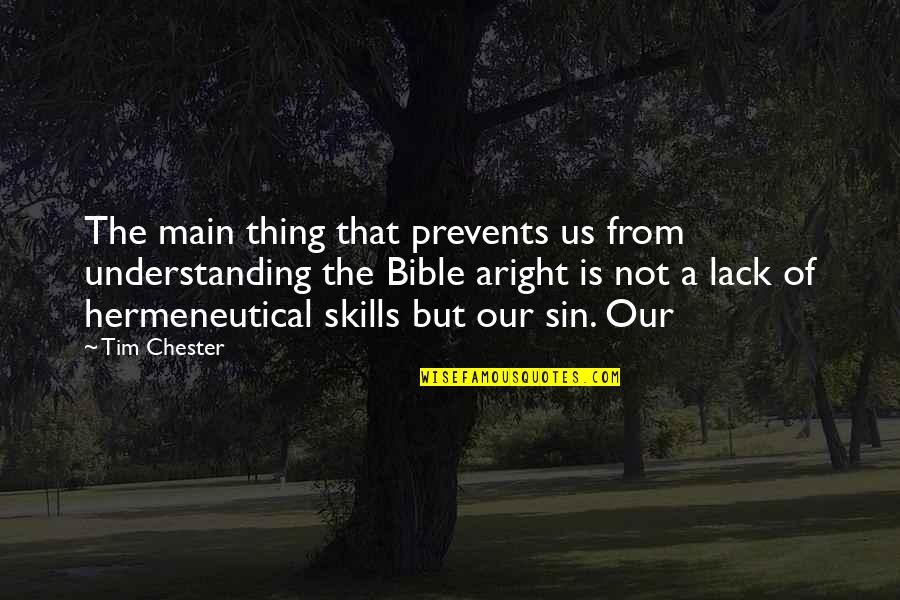 The main thing that prevents us from understanding the Bible aright is not a lack of hermeneutical skills but our sin. Our —
Tim Chester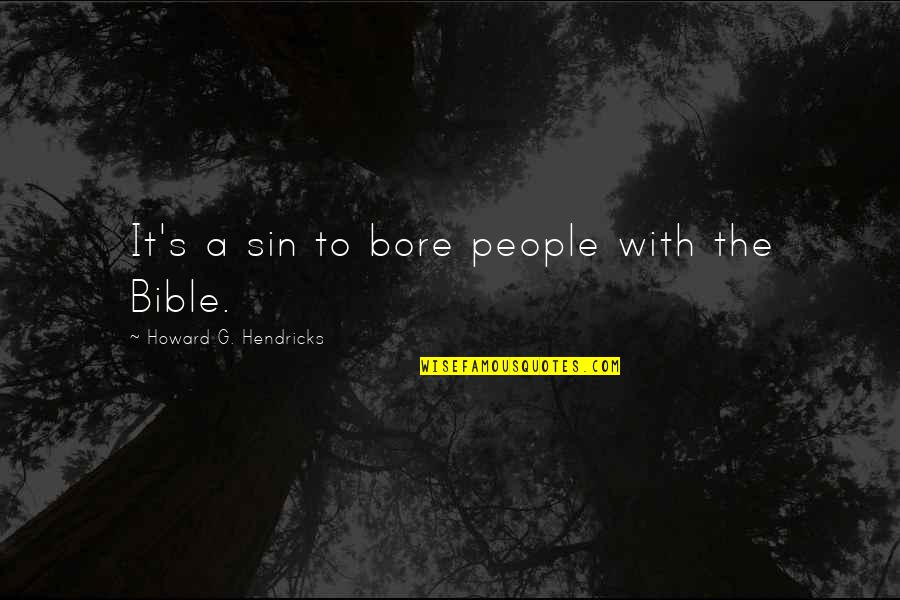 It's a sin to bore people with the Bible. —
Howard G. Hendricks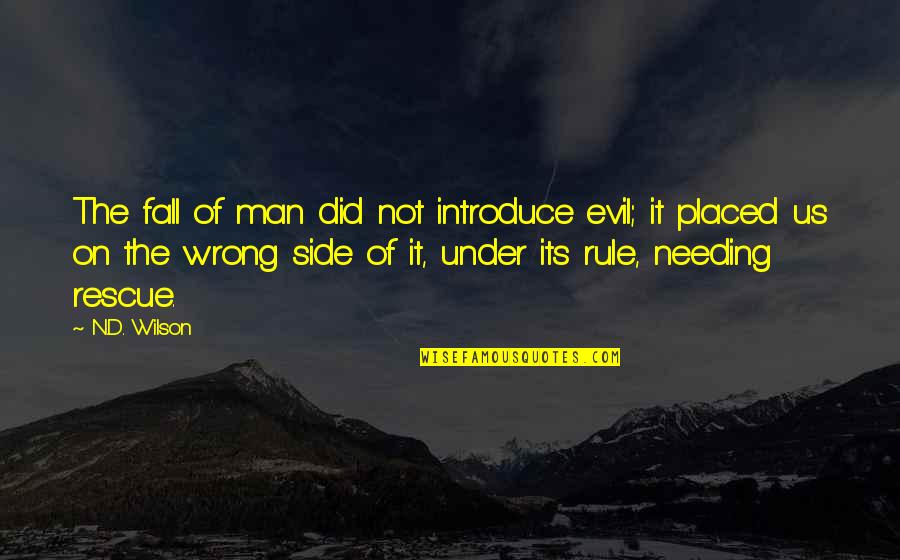 The fall of man did not introduce evil; it placed us on the wrong side of it, under its rule, needing rescue. —
N.D. Wilson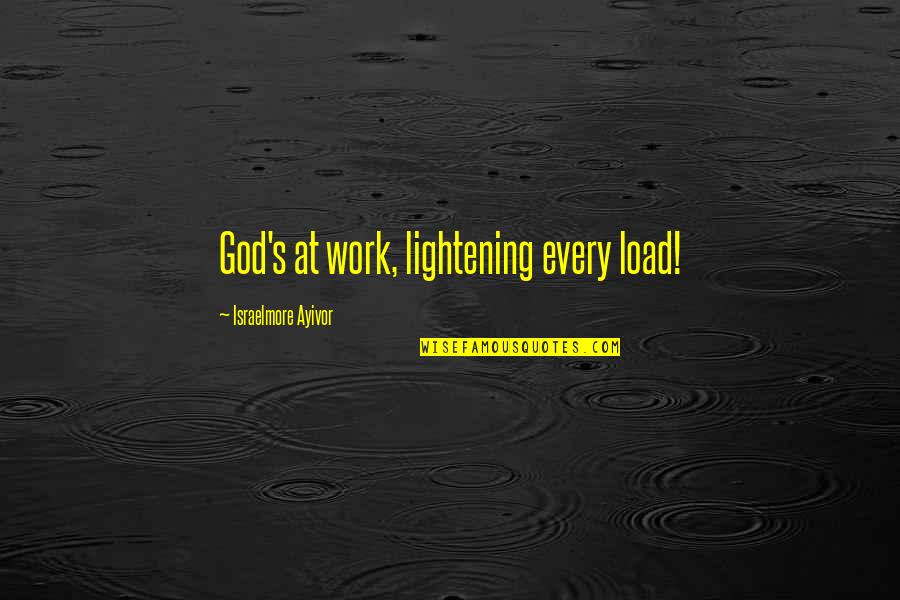 God's at work, lightening every load! —
Israelmore Ayivor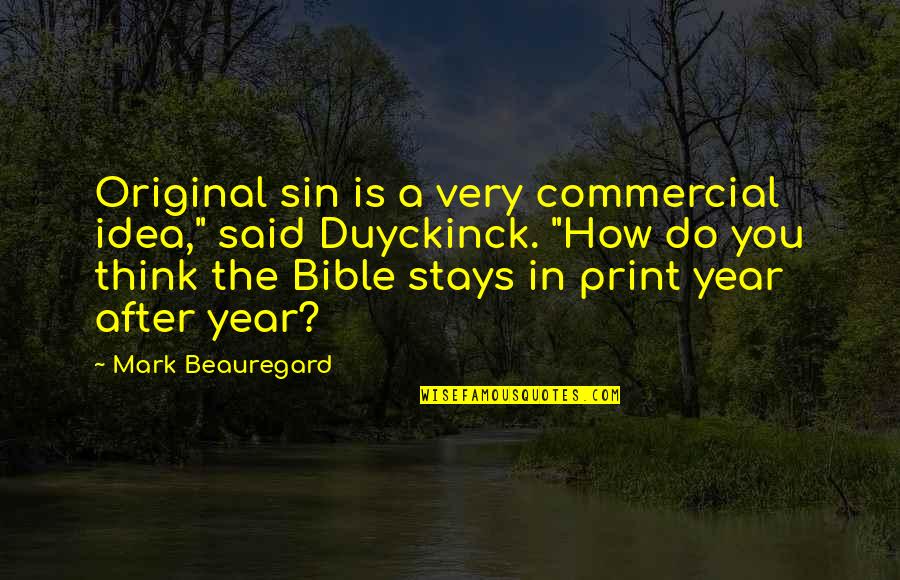 Original sin is a very commercial idea," said Duyckinck. "How do you think the Bible stays in print year after year? —
Mark Beauregard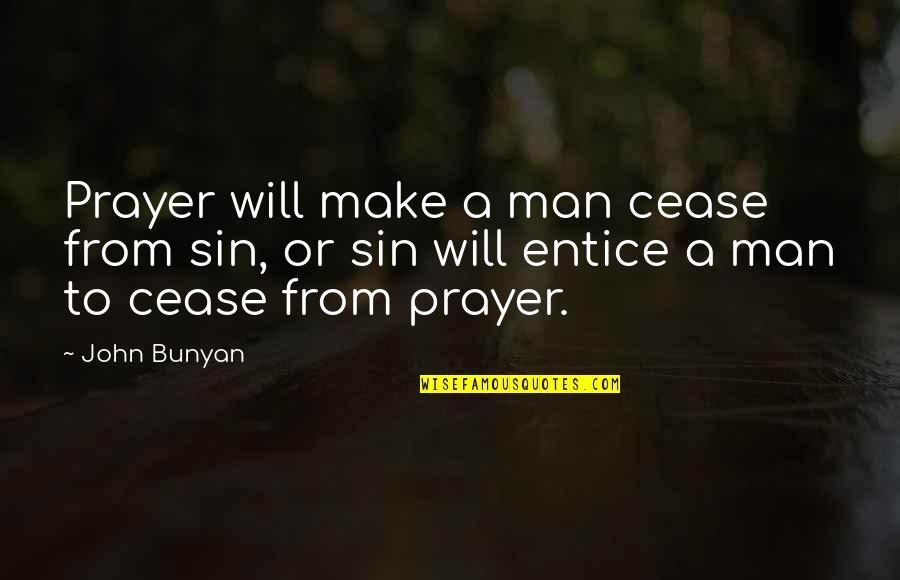 Prayer will make a man cease from sin, or sin will entice a man to cease from prayer. —
John Bunyan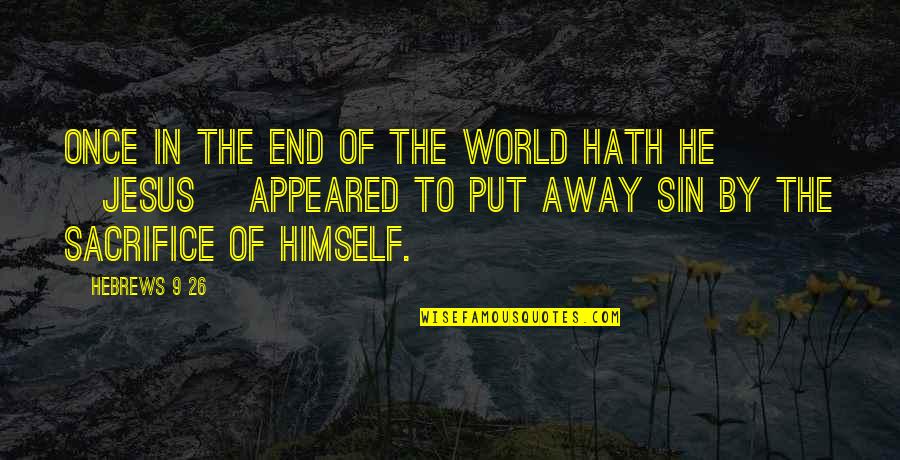 Once in the end of the world hath he [Jesus] appeared to put away sin by the sacrifice of himself. —
Hebrews 9 26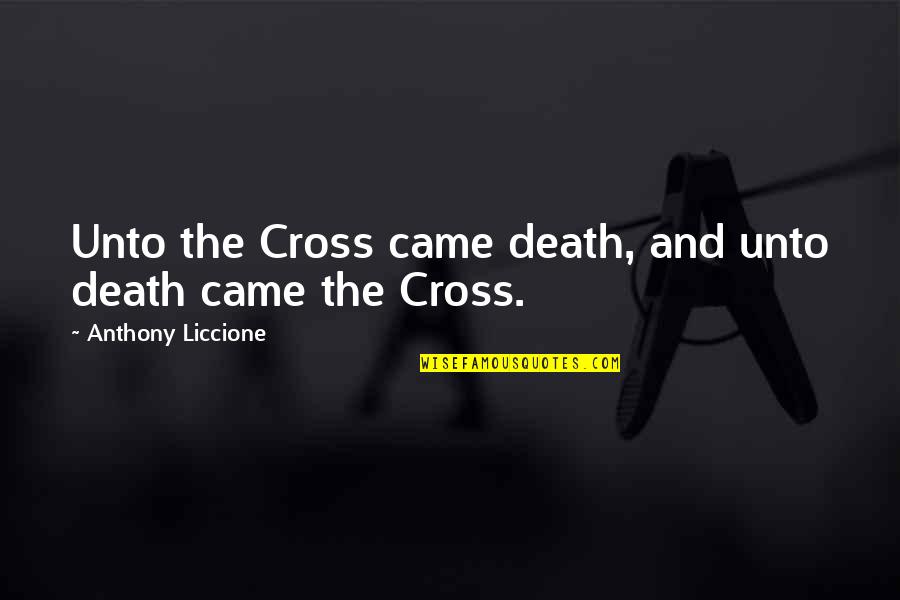 Unto the Cross came death, and unto death came the Cross. —
Anthony Liccione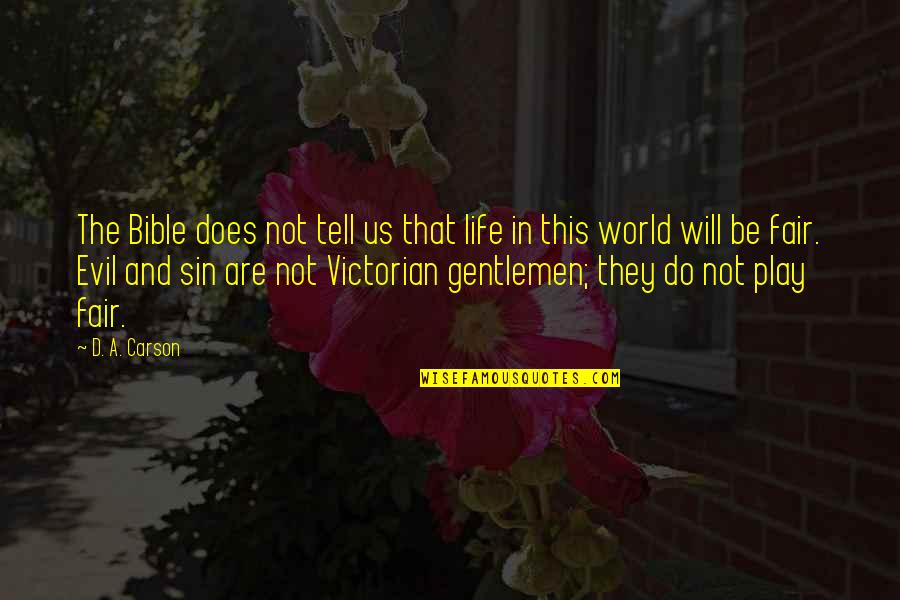 The Bible does not tell us that life in this world will be fair. Evil and sin are not Victorian gentlemen; they do not play fair. —
D. A. Carson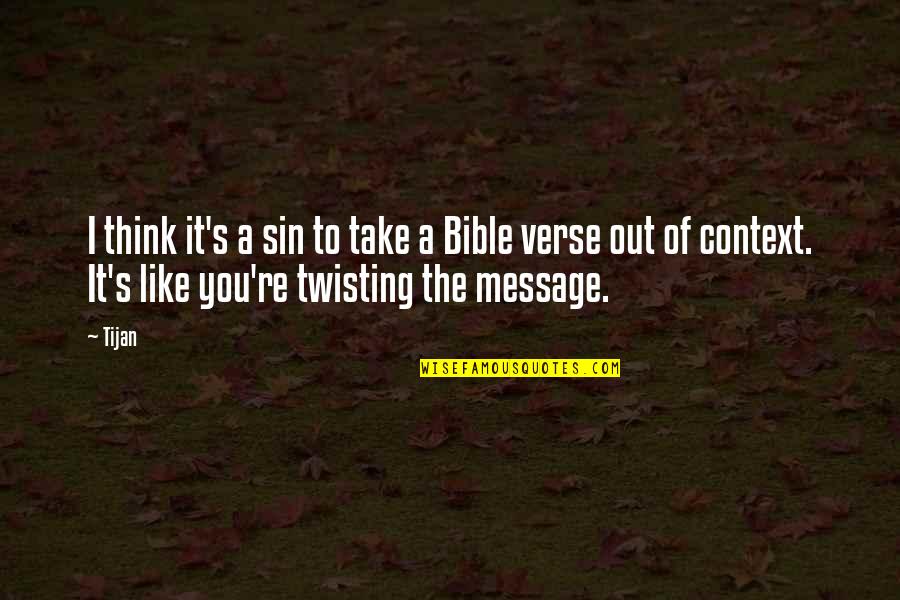 I think it's a sin to take a Bible verse out of context. It's like you're twisting the message. —
Tijan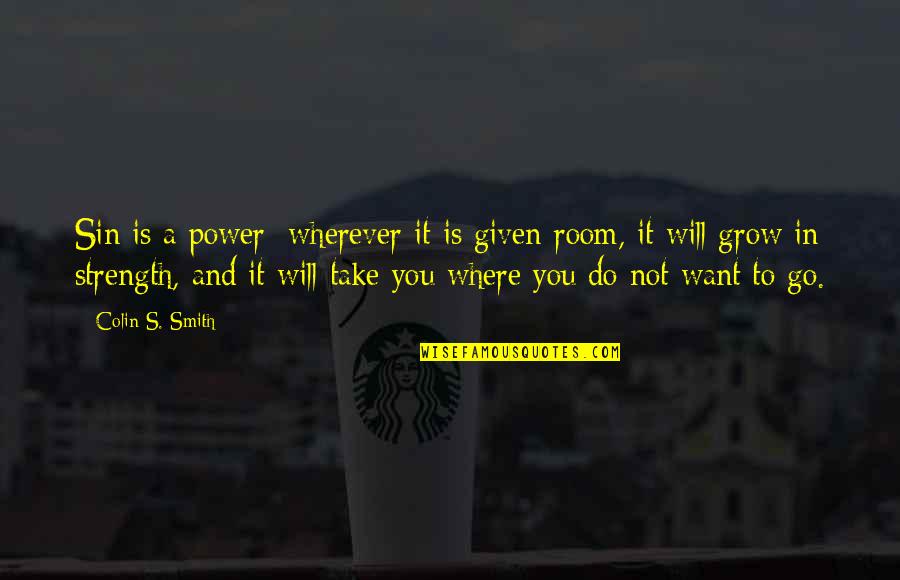 Sin is a power; wherever it is given room, it will grow in strength, and it will take you where you do not want to go. —
Colin S. Smith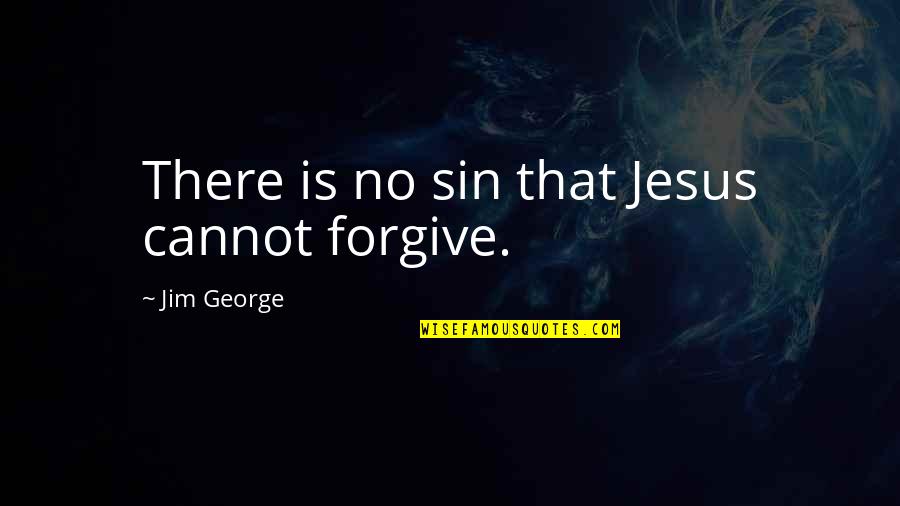 There is no sin that Jesus cannot forgive. —
Jim George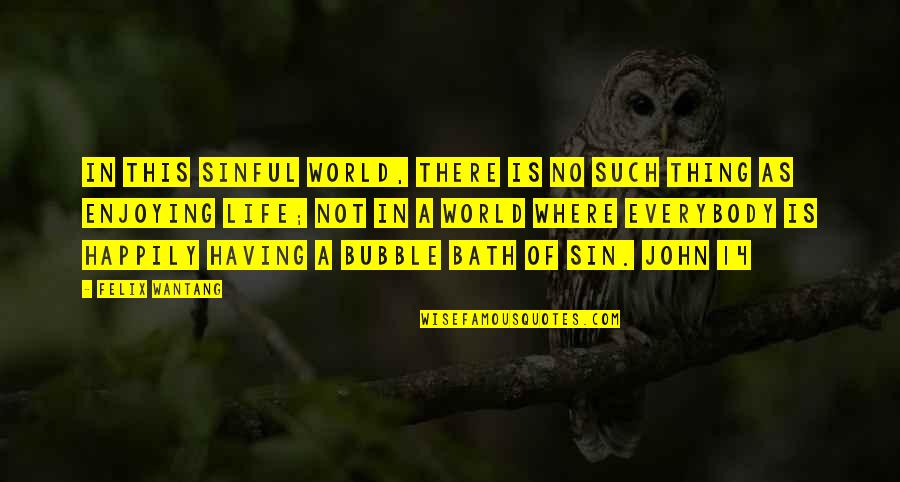 In this sinful world, there is no such thing as enjoying life; not in a world where everybody is happily having a bubble bath of sin. John 14 —
Felix Wantang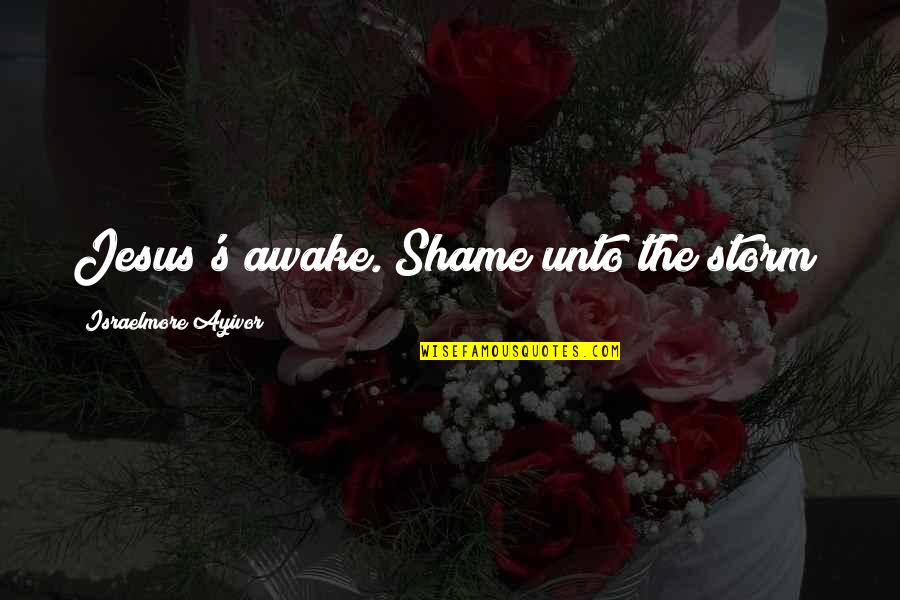 Jesus's awake. Shame unto the storm! —
Israelmore Ayivor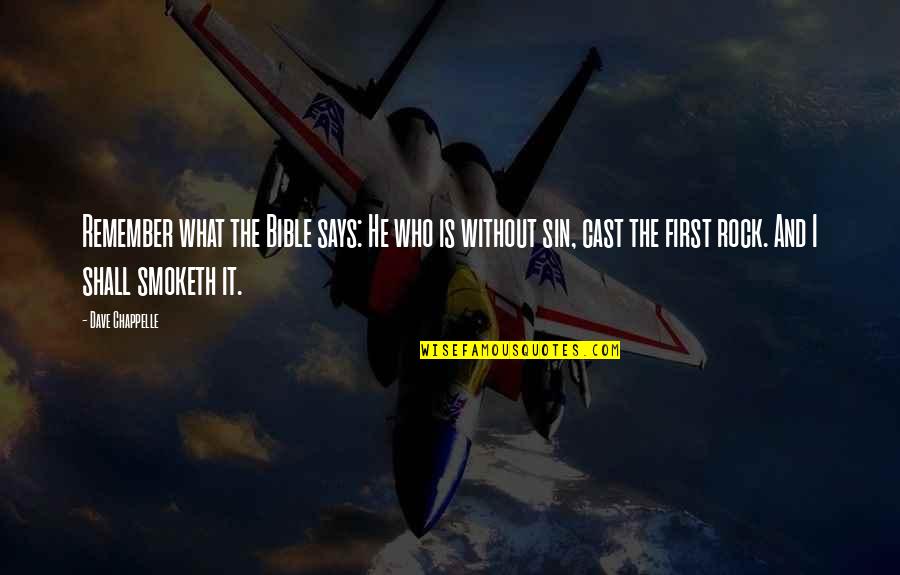 Remember what the Bible says: He who is without sin, cast the first rock. And I shall smoketh it. —
Dave Chappelle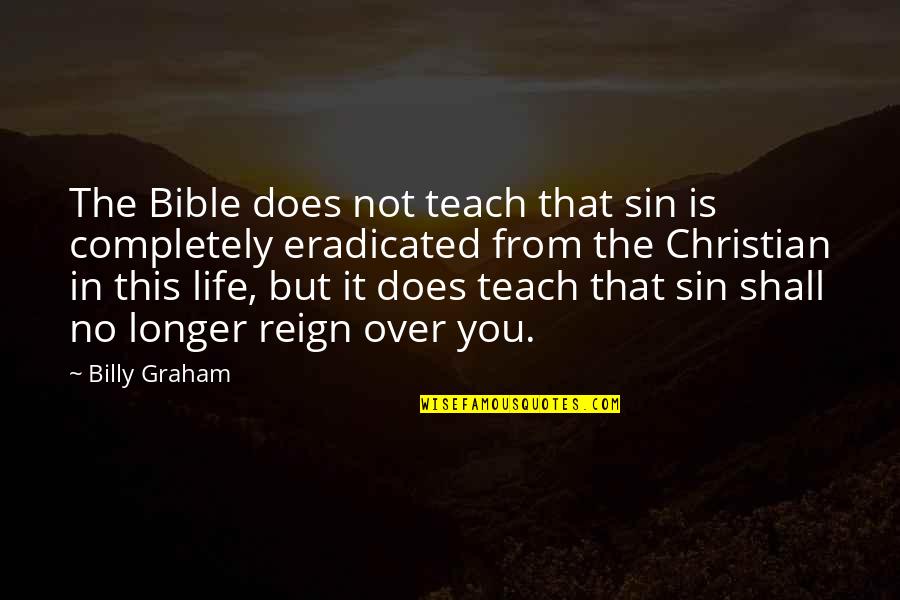 The Bible does not teach that sin is completely eradicated from the Christian in this life, but it does teach that sin shall no longer reign over you. —
Billy Graham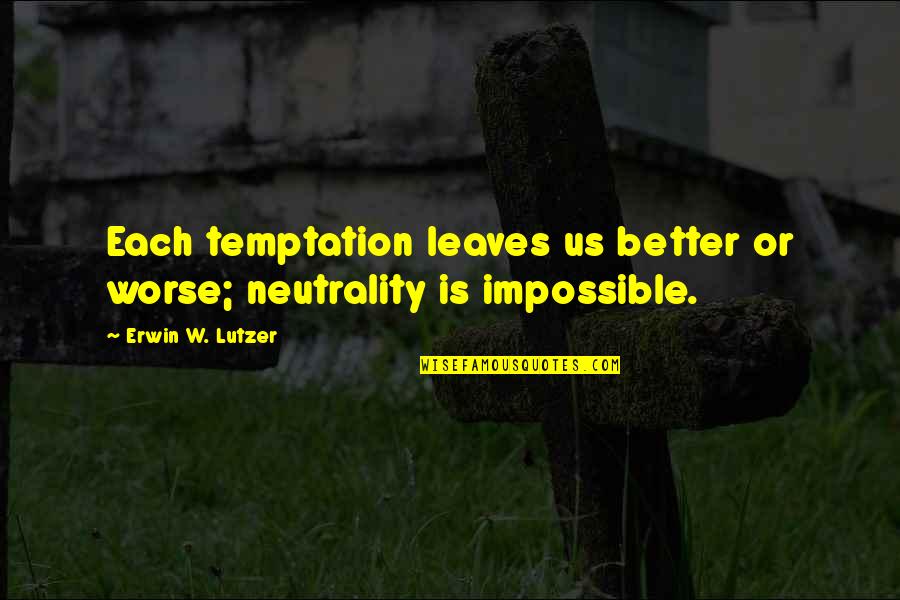 Each temptation leaves us better or worse; neutrality is impossible. —
Erwin W. Lutzer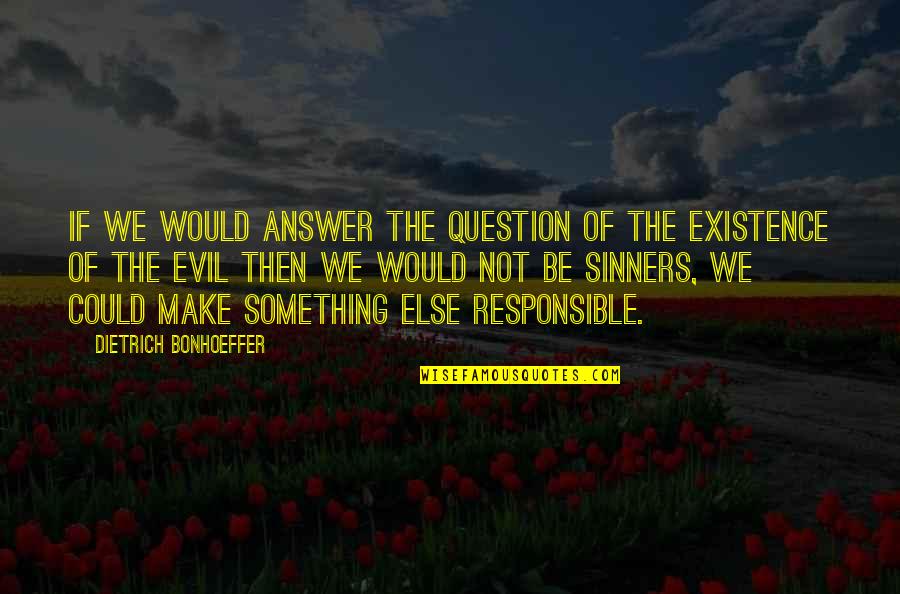 If we would answer the question of the existence of the Evil then we would not be sinners, we could make something else responsible. —
Dietrich Bonhoeffer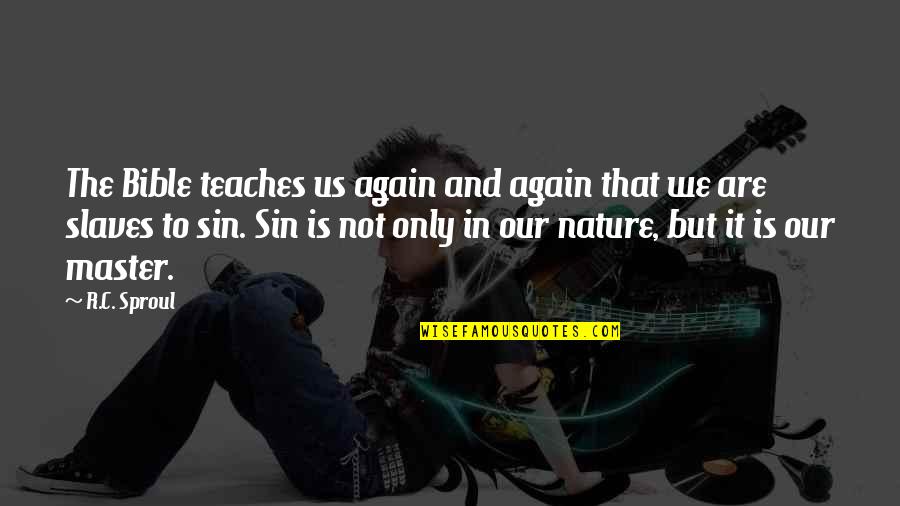 The Bible teaches us again and again that we are slaves to sin. Sin is not only in our nature, but it is our master. —
R.C. Sproul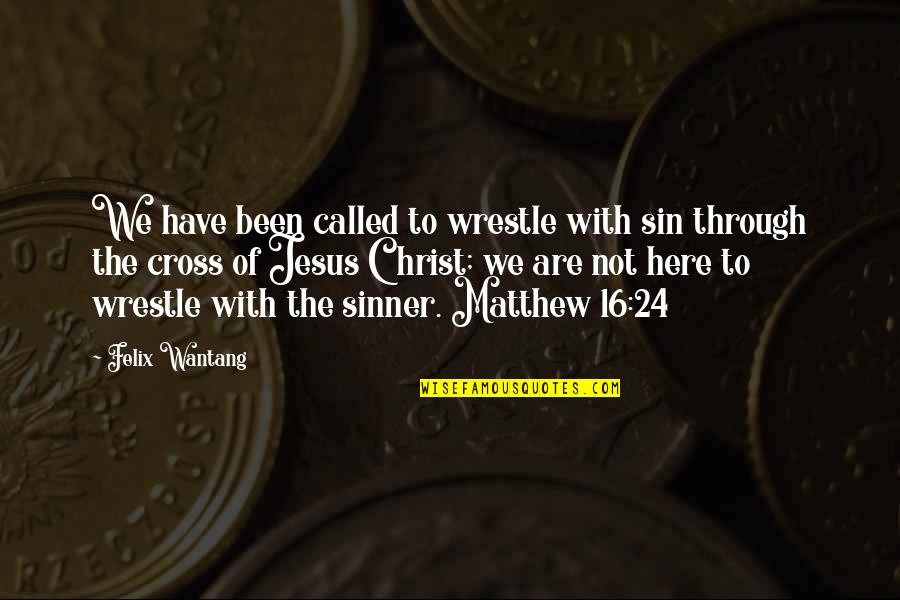 We have been called to wrestle with sin through the cross of Jesus Christ; we are not here to wrestle with the sinner. Matthew 16:24 —
Felix Wantang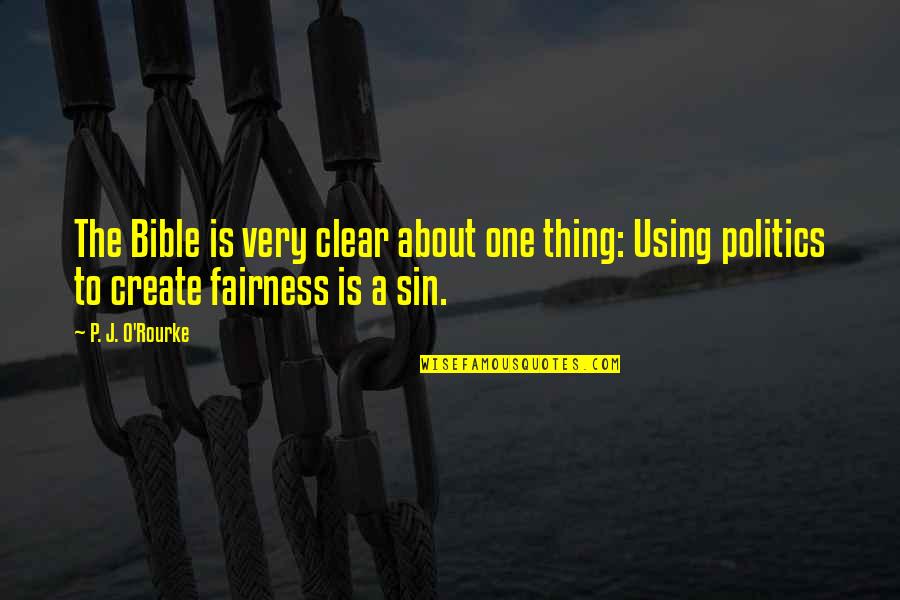 The Bible is very clear about one thing: Using politics to create fairness is a sin. —
P. J. O'Rourke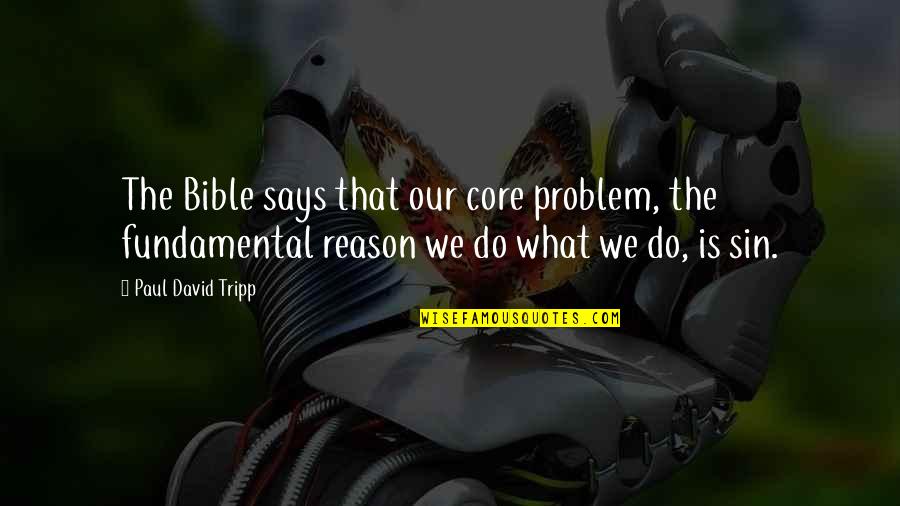 The Bible says that our core problem, the fundamental reason we do what we do, is sin. —
Paul David Tripp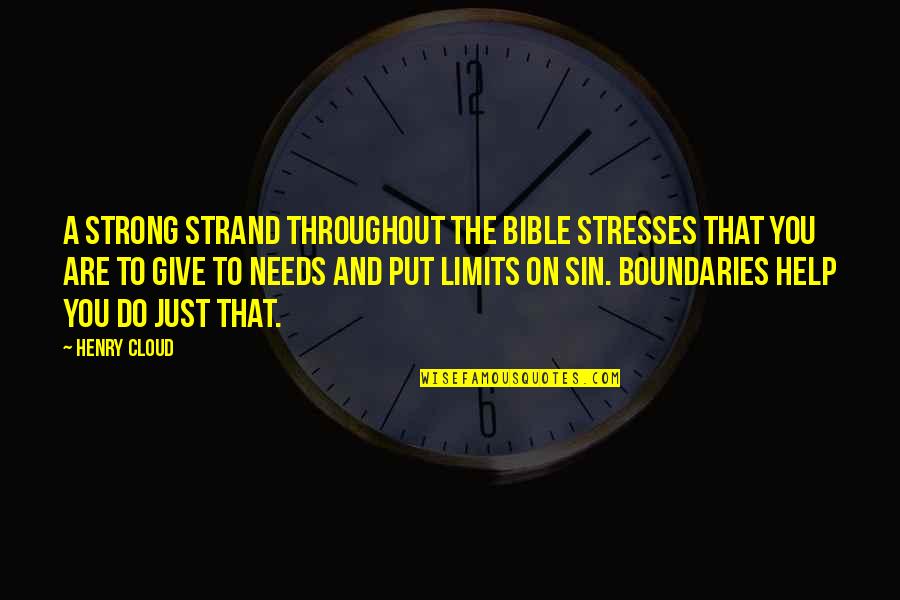 A strong strand throughout the Bible stresses that you are to GIVE to needs and put LIMITS on sin. Boundaries help you do just that. —
Henry Cloud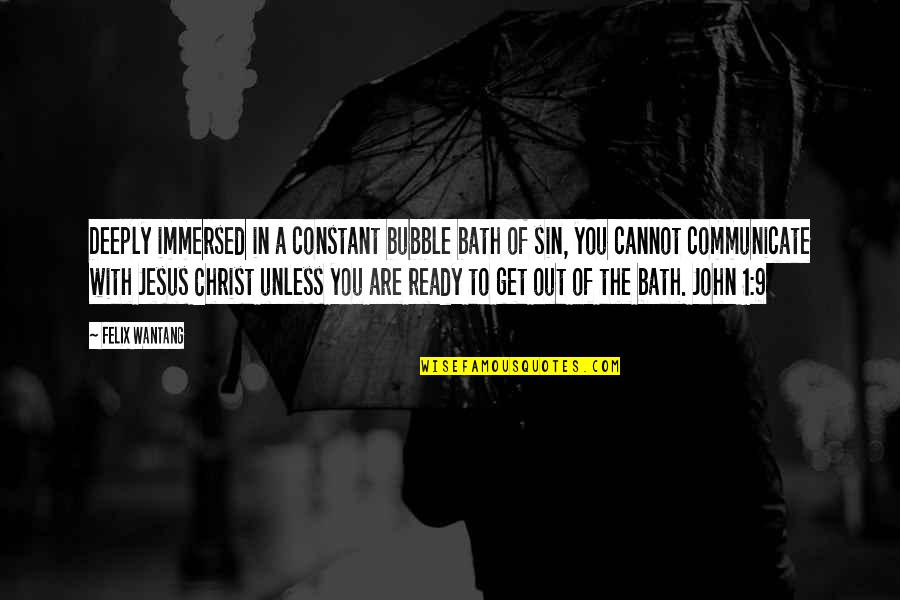 Deeply immersed in a constant bubble bath of sin, you cannot communicate with Jesus Christ unless you are ready to get out of the bath. John 1:9 —
Felix Wantang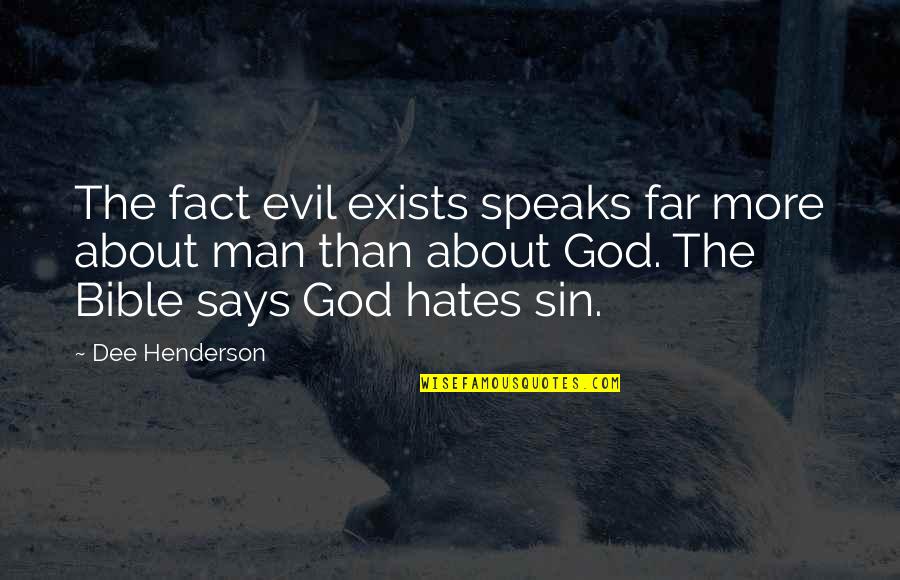 The fact evil exists speaks far more about man than about God. The Bible says God hates sin. —
Dee Henderson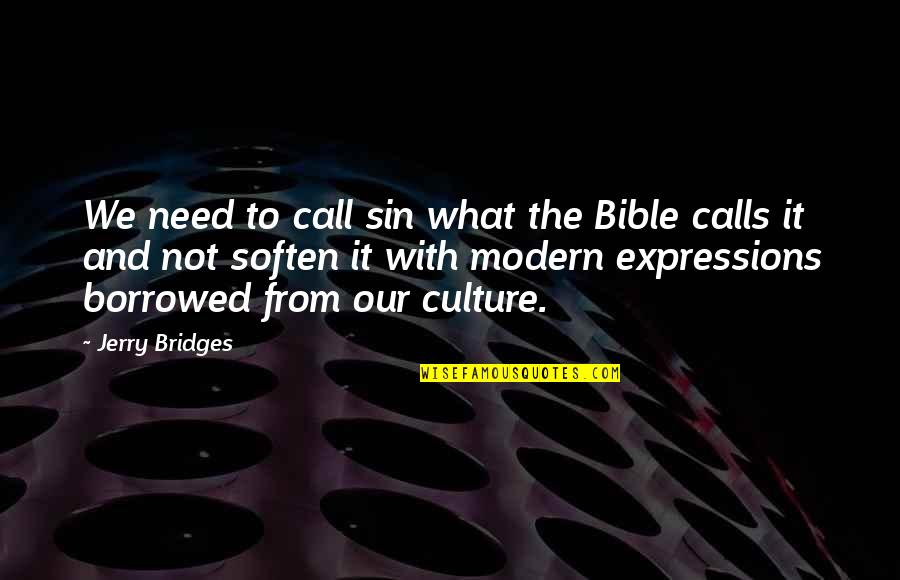 We need to call sin what the Bible calls it and not soften it with modern expressions borrowed from our culture. —
Jerry Bridges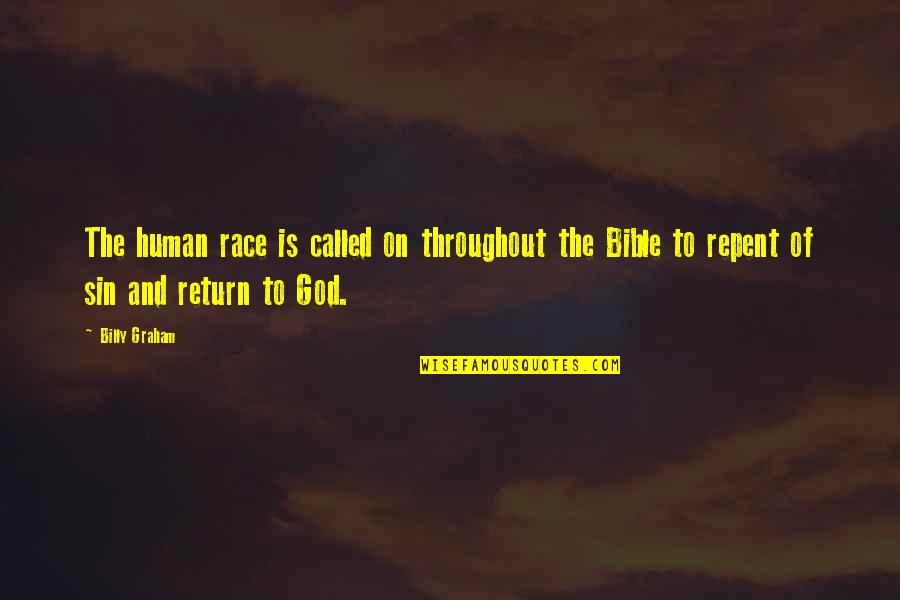 The human race is called on throughout the Bible to repent of sin and return to God. —
Billy Graham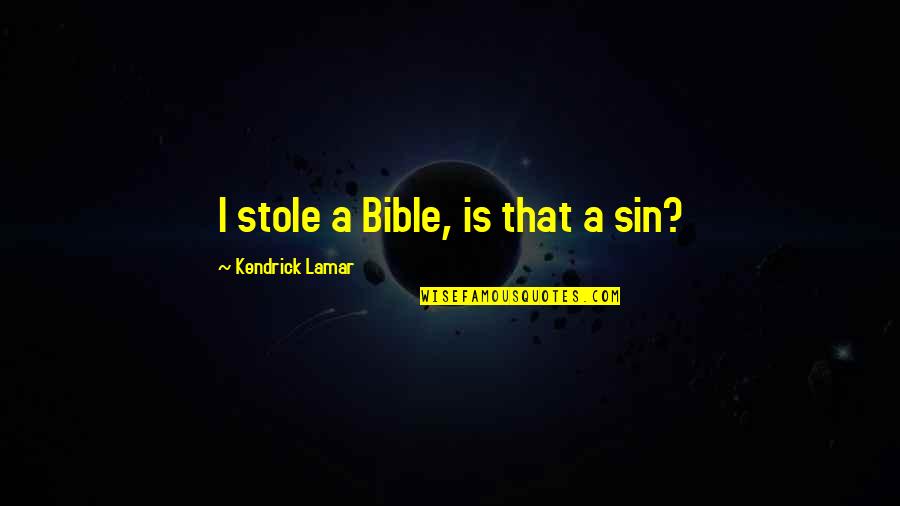 I stole a Bible, is that a sin? —
Kendrick Lamar