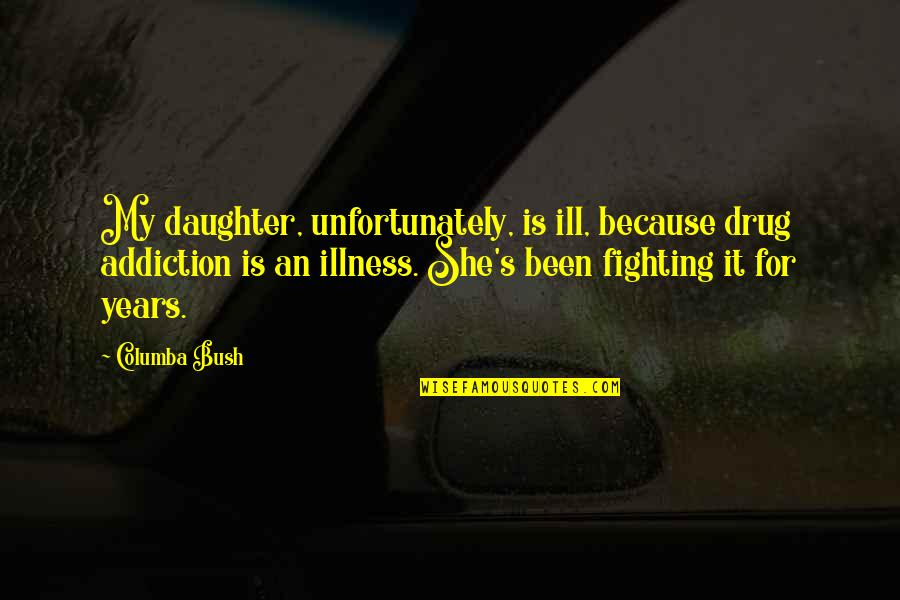 My daughter, unfortunately, is ill, because drug addiction is an illness. She's been fighting it for years.
—
Columba Bush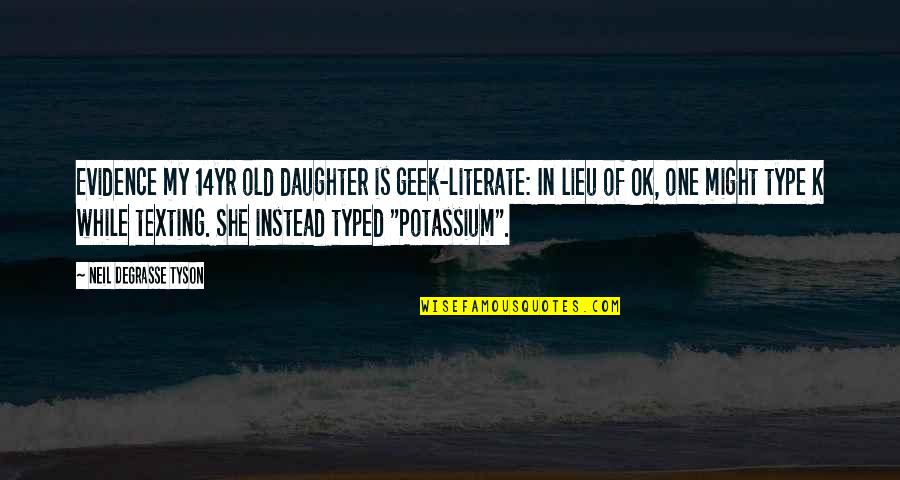 Evidence my 14yr old daughter is geek-literate: In lieu of OK, one might type K while texting. She instead typed "Potassium".
—
Neil DeGrasse Tyson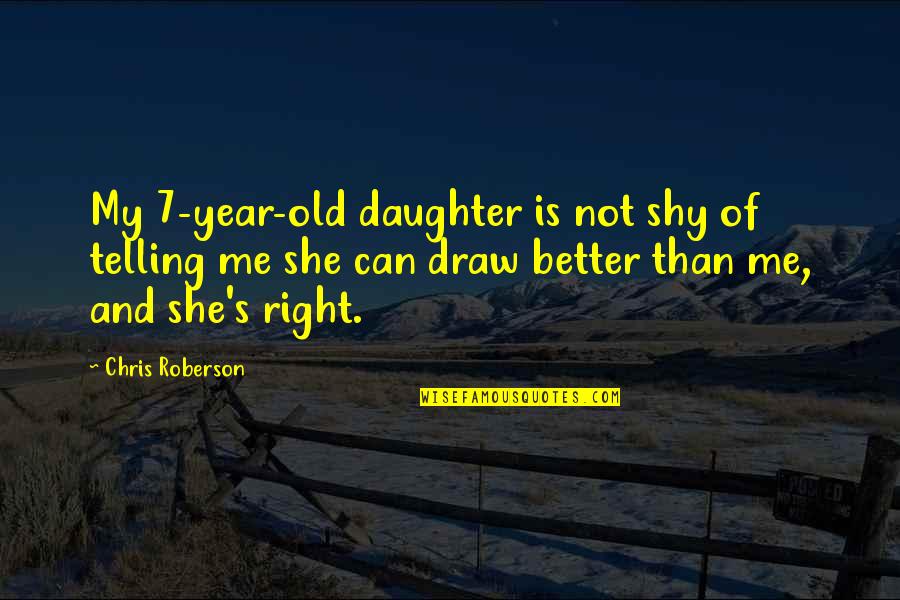 My 7-year-old daughter is not shy of telling me she can draw better than me, and she's right.
—
Chris Roberson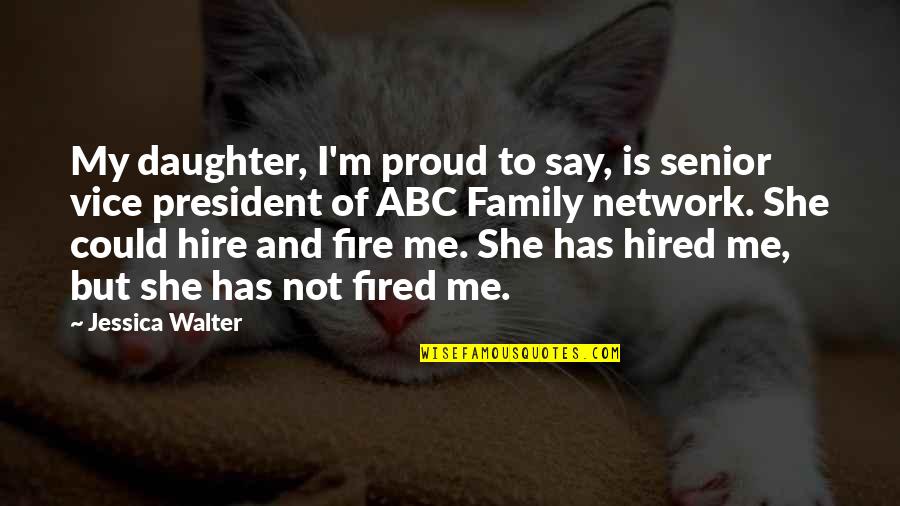 My daughter, I'm proud to say, is senior vice president of ABC Family network. She could hire and fire me. She has hired me, but she has not fired me.
—
Jessica Walter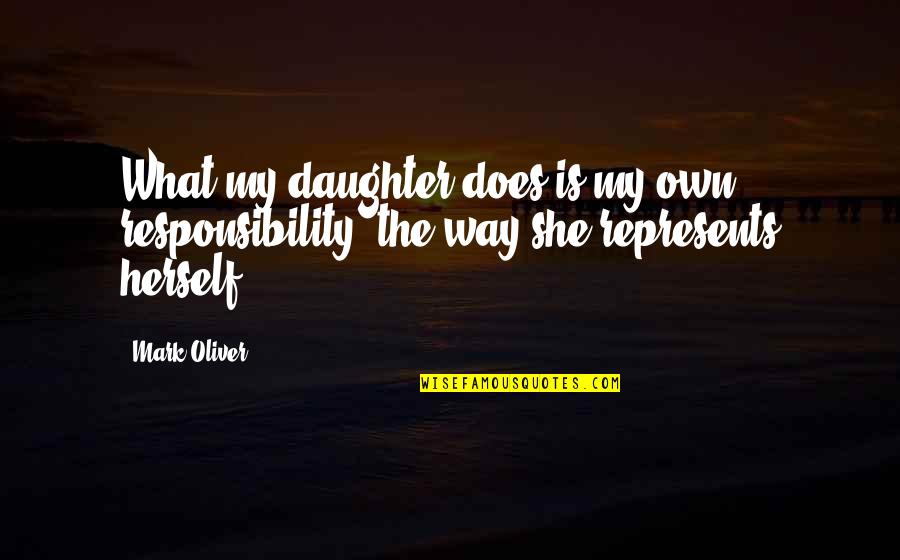 What my daughter does is my own responsibility, the way she represents herself.
—
Mark Oliver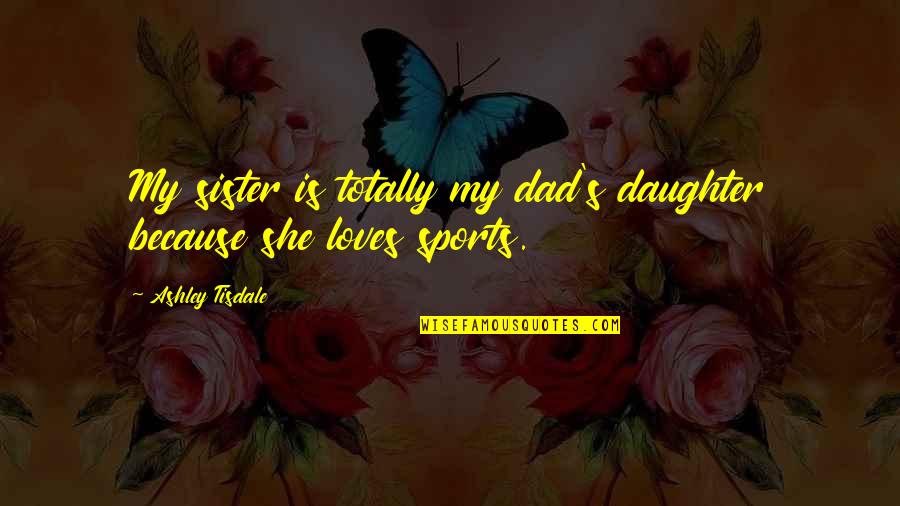 My sister is totally my dad's daughter because she loves sports.
—
Ashley Tisdale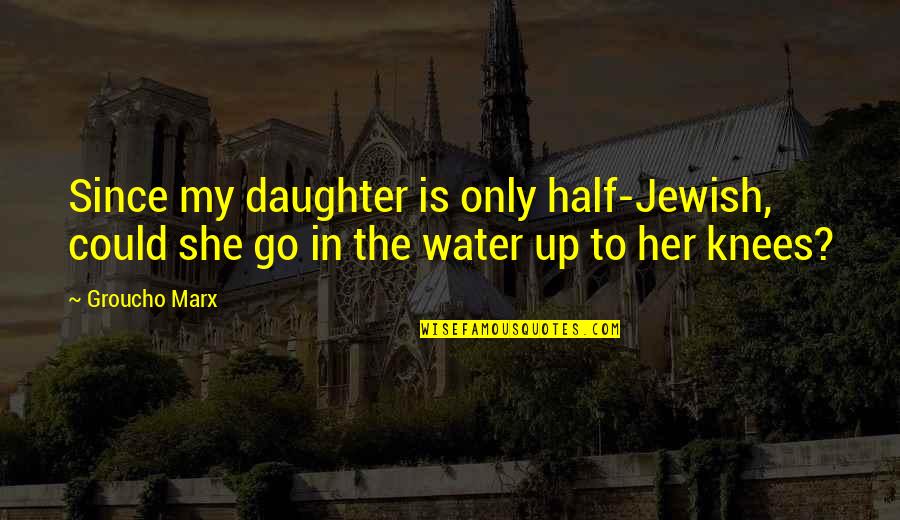 Since my daughter is only half-Jewish, could she go in the water up to her knees?
—
Groucho Marx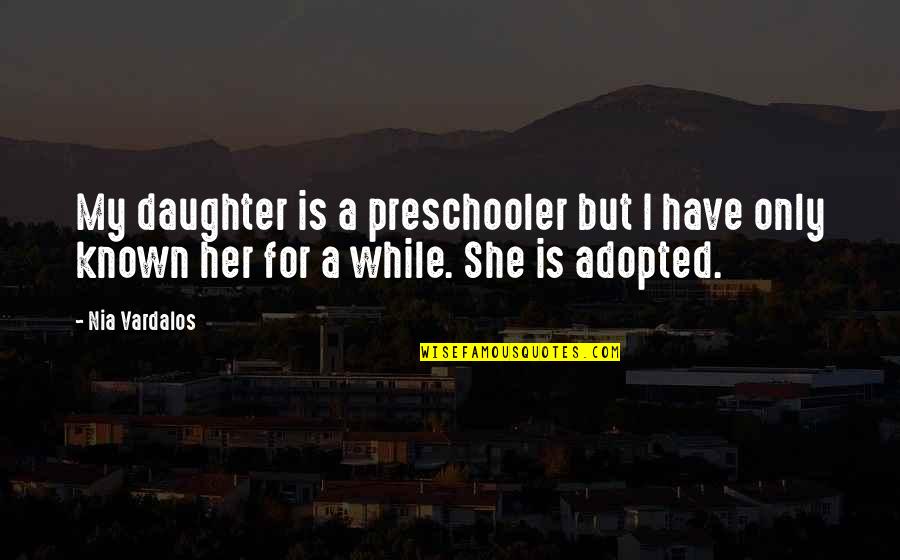 My daughter is a preschooler but I have only known her for a while. She is adopted. —
Nia Vardalos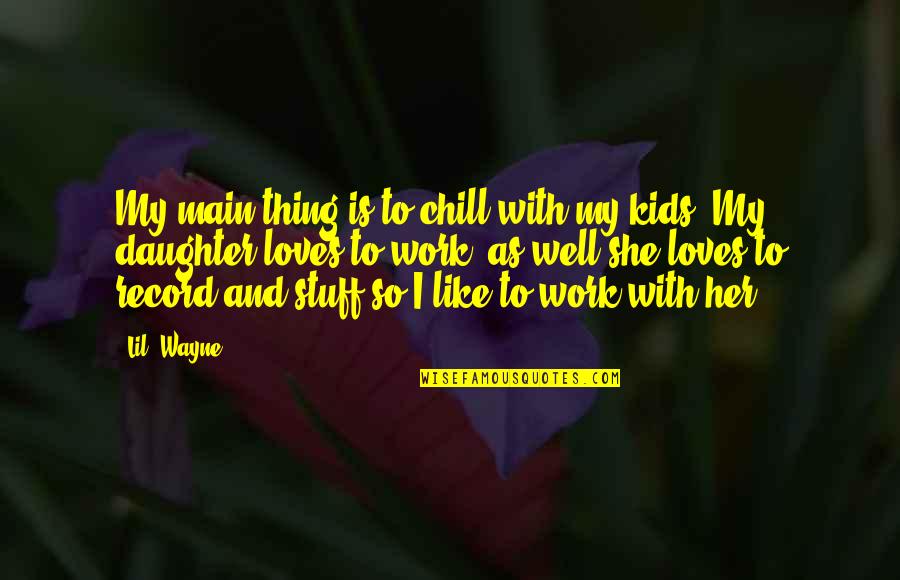 My main thing is to chill with my kids. My daughter loves to work, as well-she loves to record and stuff-so I like to work with her. —
Lil' Wayne
I sent my daughter 40 roses last November because I thought she was 40. And she laughed her head off. She is not going to be 40 until this year! —
Eartha Kitt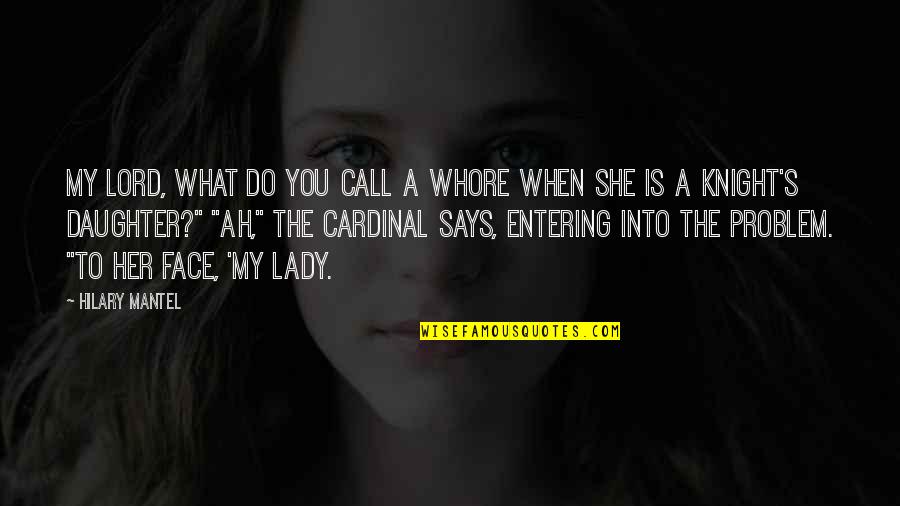 My lord, what do you call a whore when she is a knight's daughter?" "Ah," the cardinal says, entering into the problem. "To her face, 'my lady. —
Hilary Mantel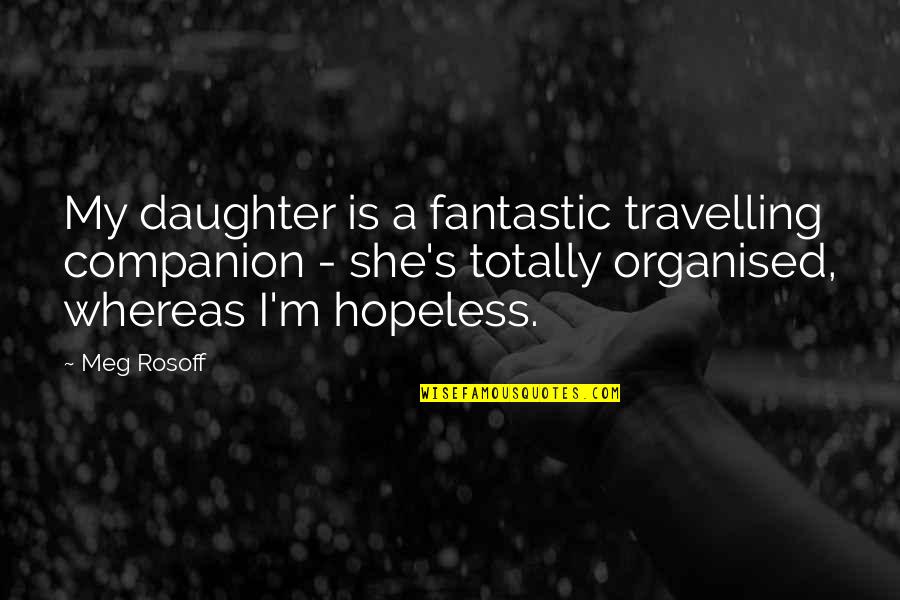 My daughter is a fantastic travelling companion - she's totally organised, whereas I'm hopeless. —
Meg Rosoff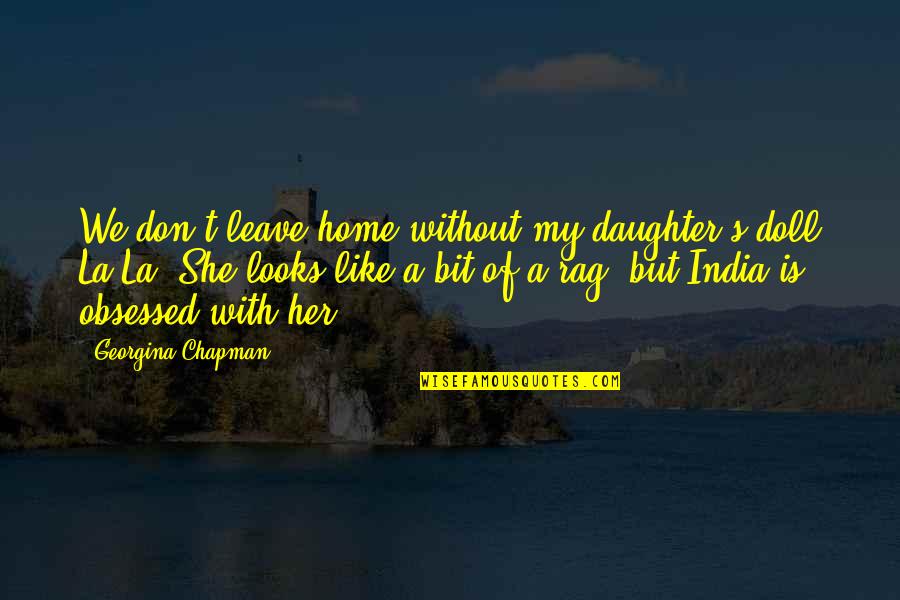 We don't leave home without my daughter's doll La-La. She looks like a bit of a rag, but India is obsessed with her. —
Georgina Chapman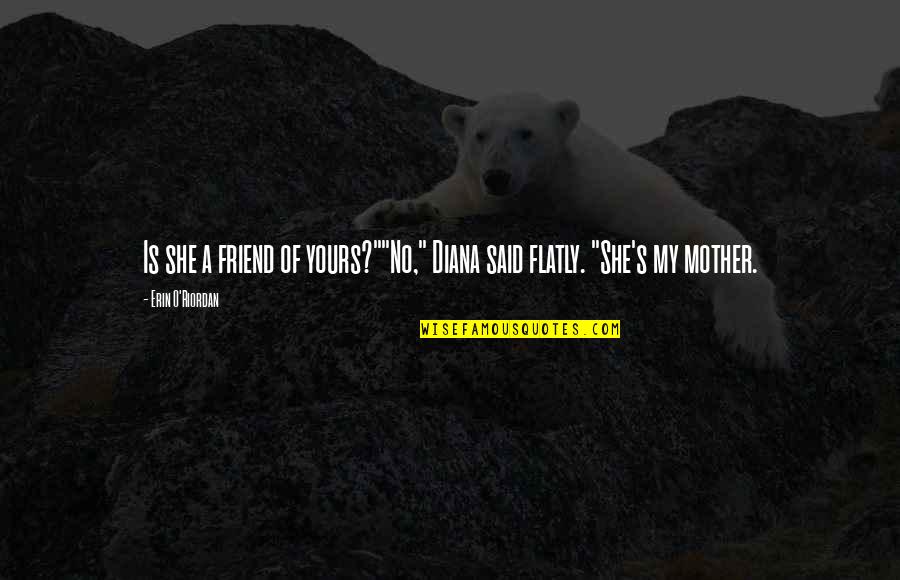 Is she a friend of yours?"
"No," Diana said flatly. "She's my mother. —
Erin O'Riordan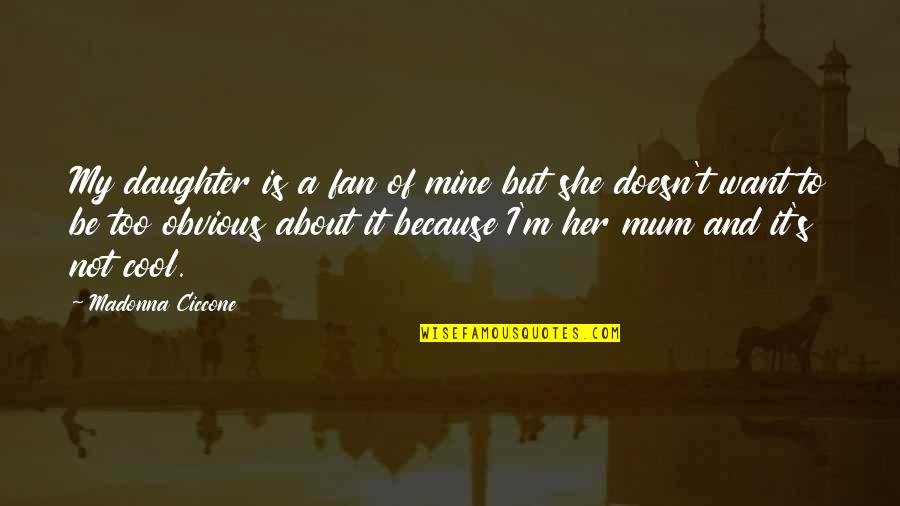 My daughter is a fan of mine but she doesn't want to be too obvious about it because I'm her mum and it's not cool. —
Madonna Ciccone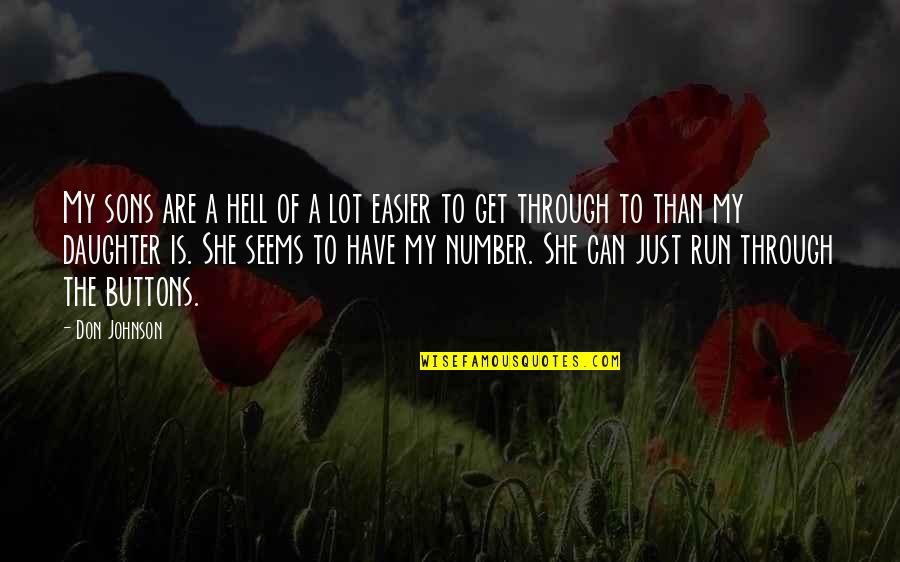 My sons are a hell of a lot easier to get through to than my daughter is. She seems to have my number. She can just run through the buttons. —
Don Johnson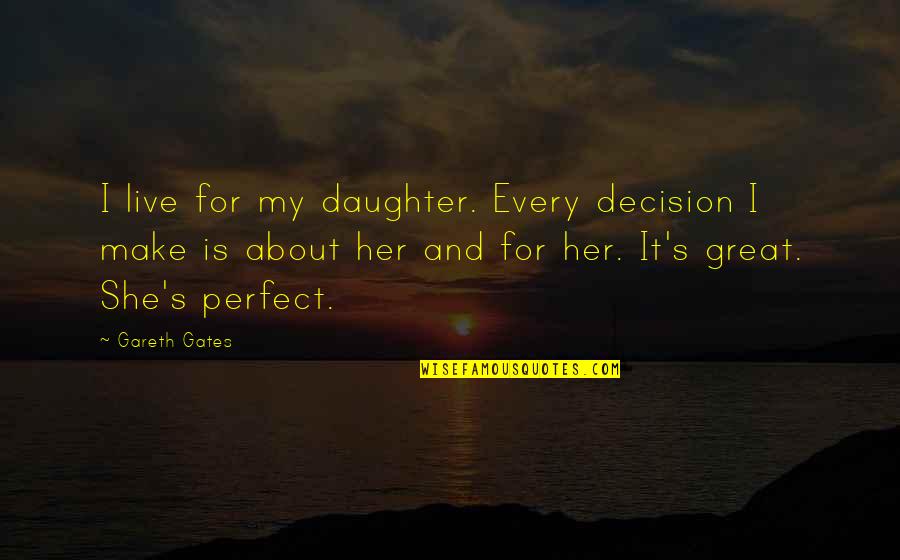 I live for my daughter. Every decision I make is about her and for her. It's great. She's perfect. —
Gareth Gates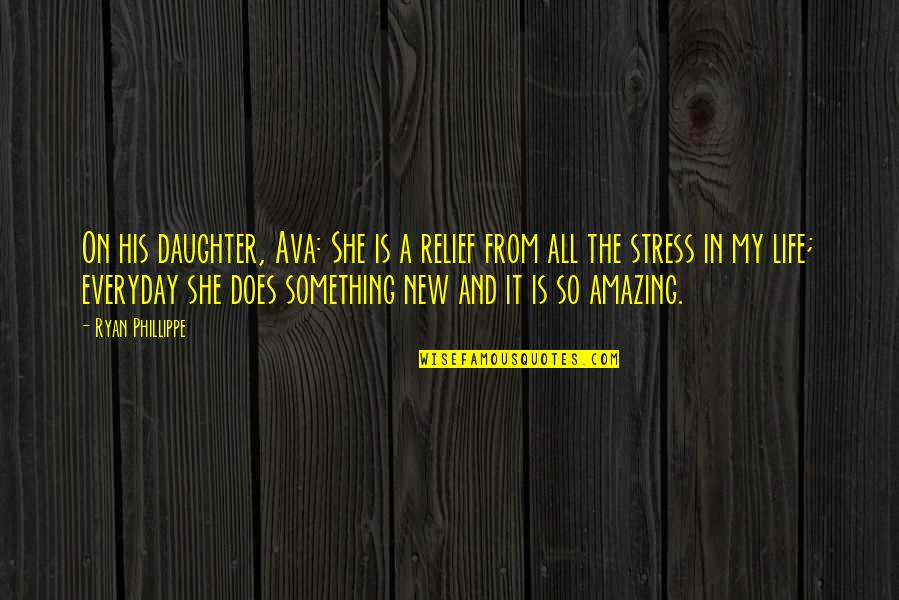 On his daughter, Ava: She is a relief from all the stress in my life; everyday she does something new and it is so amazing. —
Ryan Phillippe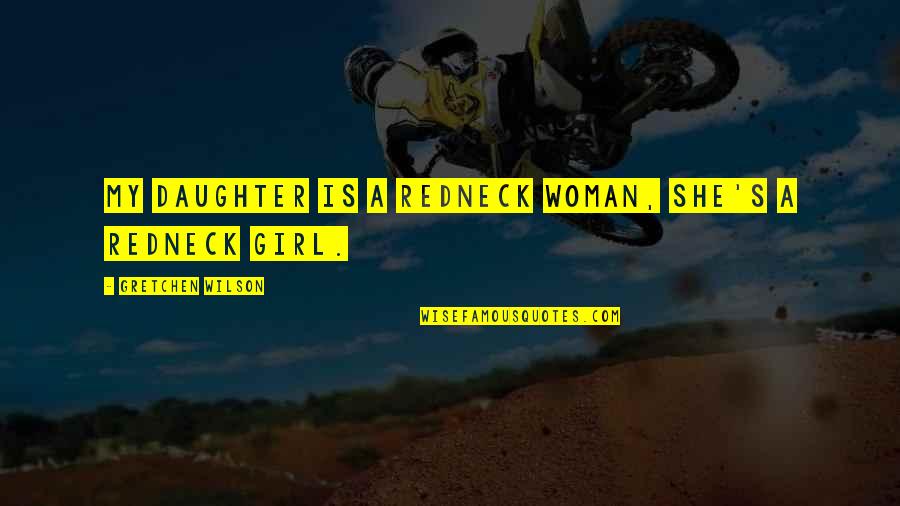 My daughter is a redneck woman, she's a redneck girl. —
Gretchen Wilson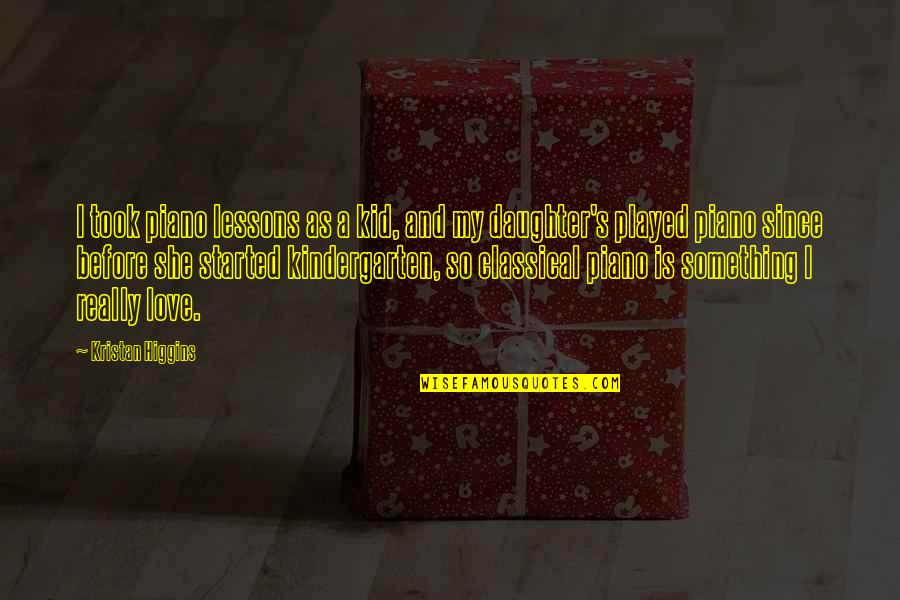 I took piano lessons as a kid, and my daughter's played piano since before she started kindergarten, so classical piano is something I really love. —
Kristan Higgins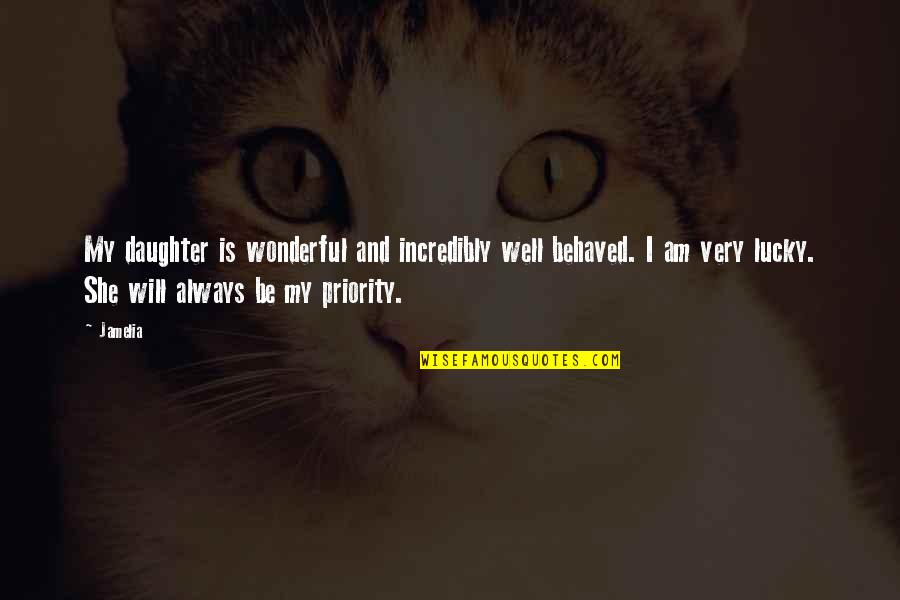 My daughter is wonderful and incredibly well behaved. I am very lucky. She will always be my priority. —
Jamelia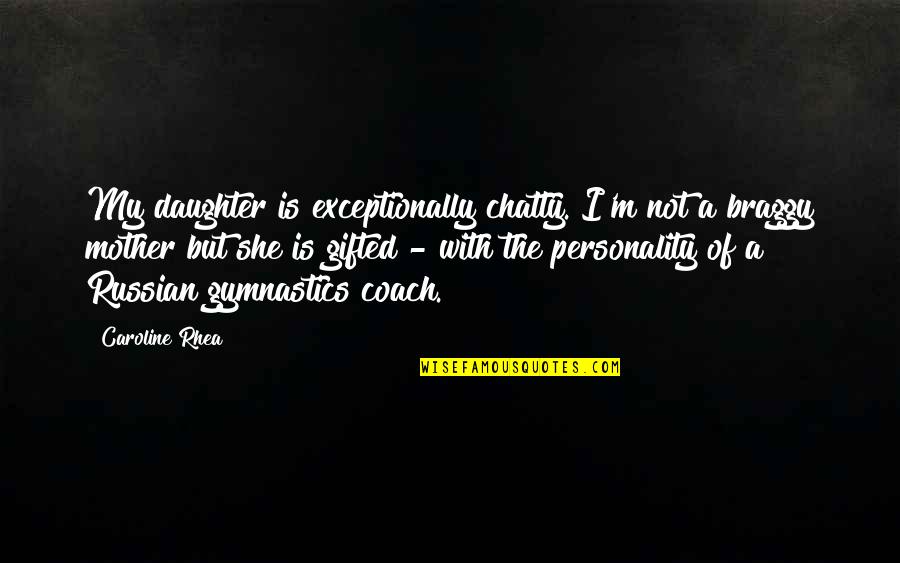 My daughter is exceptionally chatty. I'm not a braggy mother but she is gifted - with the personality of a Russian gymnastics coach. —
Caroline Rhea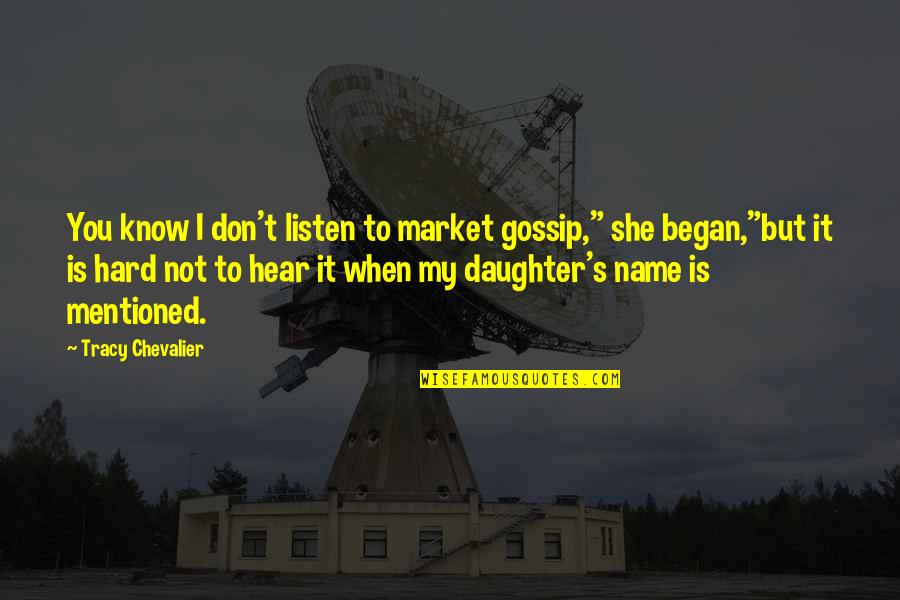 You know I don't listen to market gossip," she began,
"but it is hard not to hear it when my daughter's name is mentioned. —
Tracy Chevalier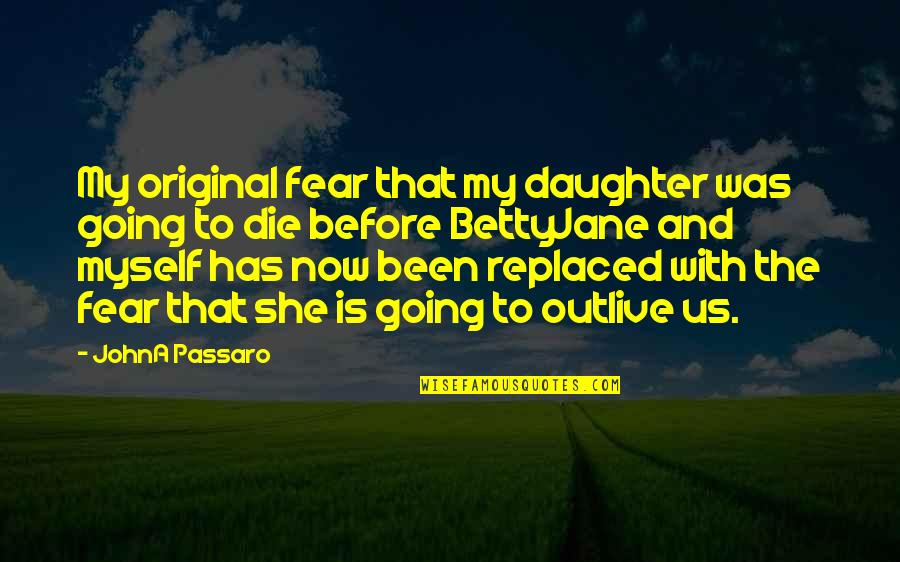 My original fear that my daughter was going to die before BettyJane and myself has now been replaced with the fear that she is going to outlive us. —
JohnA Passaro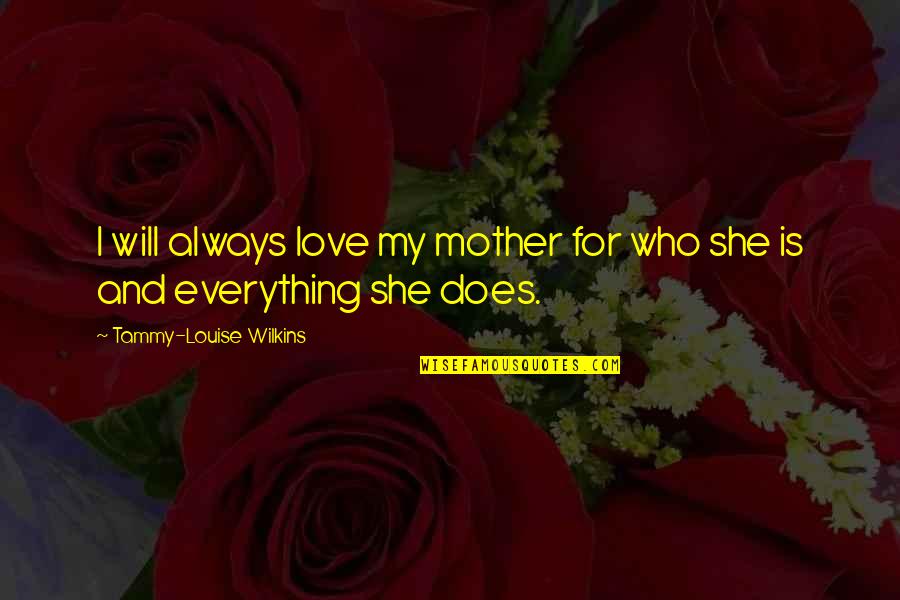 I will always love my mother for who she is and everything she does. —
Tammy-Louise Wilkins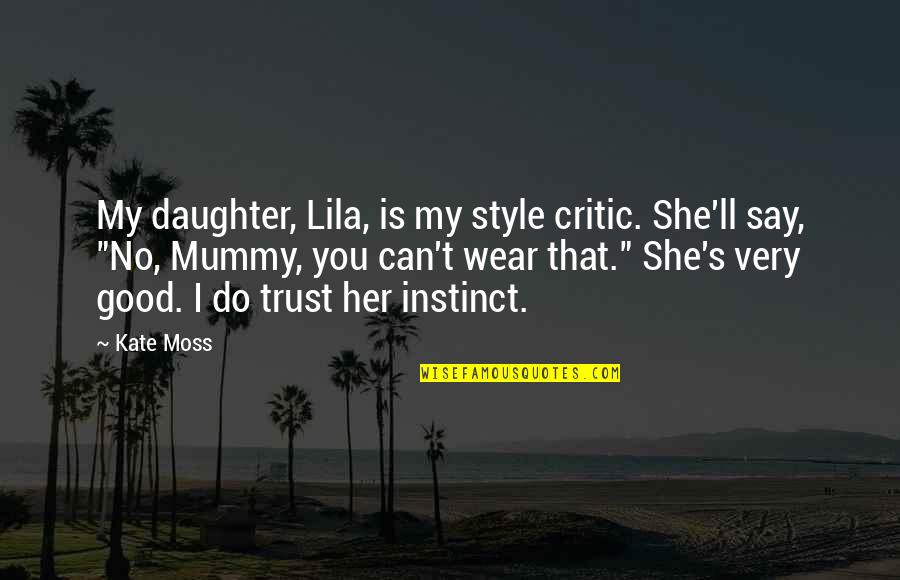 My daughter, Lila, is my style critic. She'll say, "No, Mummy, you can't wear that." She's very good. I do trust her instinct. —
Kate Moss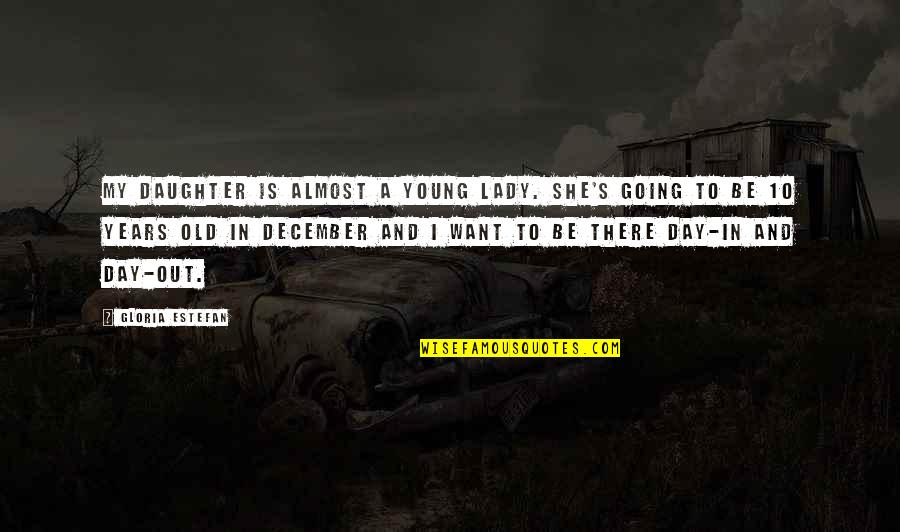 My daughter is almost a young lady. She's going to be 10 years old in December and I want to be there day-in and day-out. —
Gloria Estefan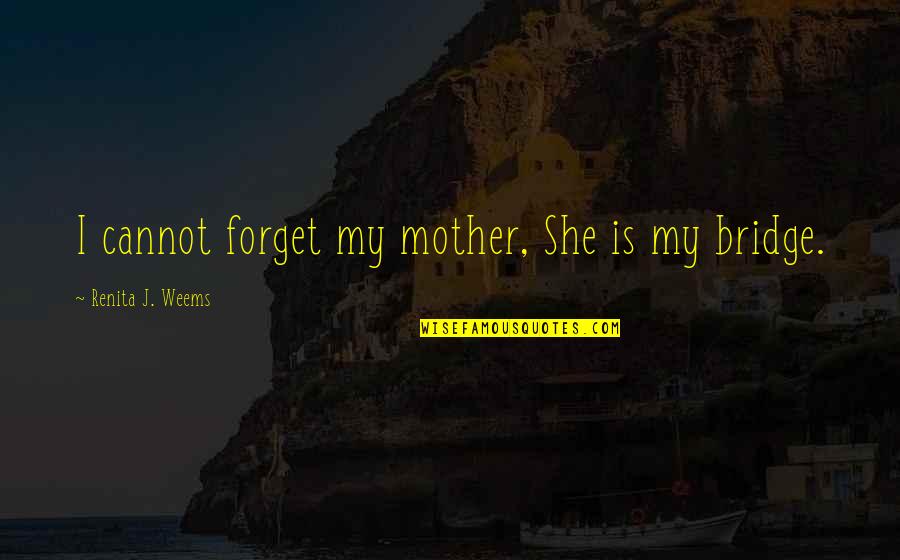 I cannot forget my mother, She is my bridge. —
Renita J. Weems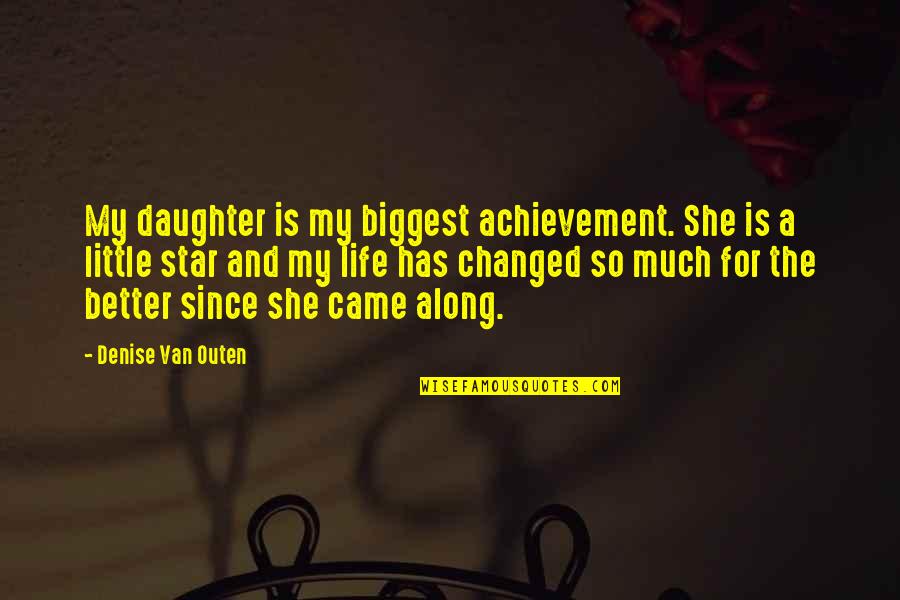 My daughter is my biggest achievement. She is a little star and my life has changed so much for the better since she came along. —
Denise Van Outen