She Is Madness Quotes
Collection of top 34 famous quotes about She Is Madness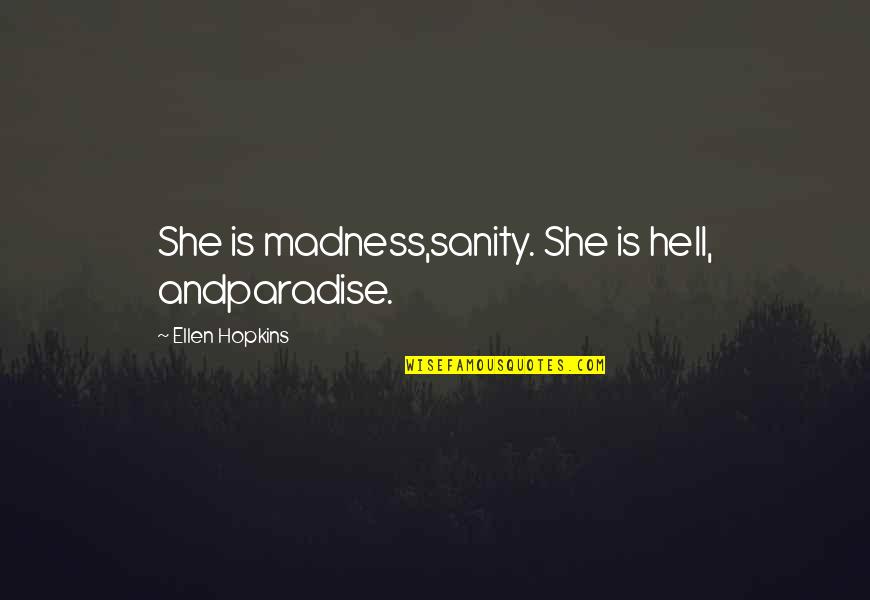 She is madness,
sanity. She is hell, and
paradise.
—
Ellen Hopkins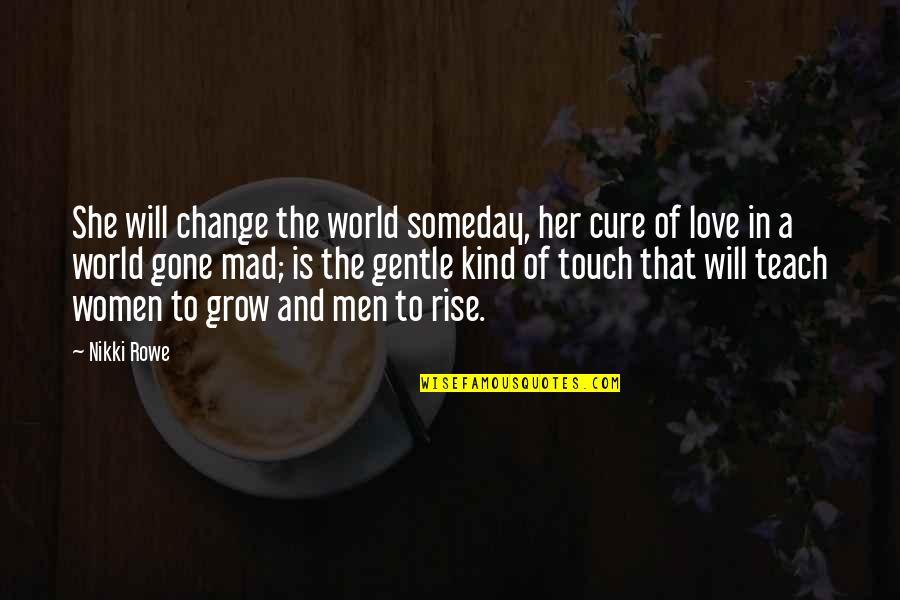 She will change the world someday, her cure of love in a world gone mad; is the gentle kind of touch that will teach women to grow and men to rise.
—
Nikki Rowe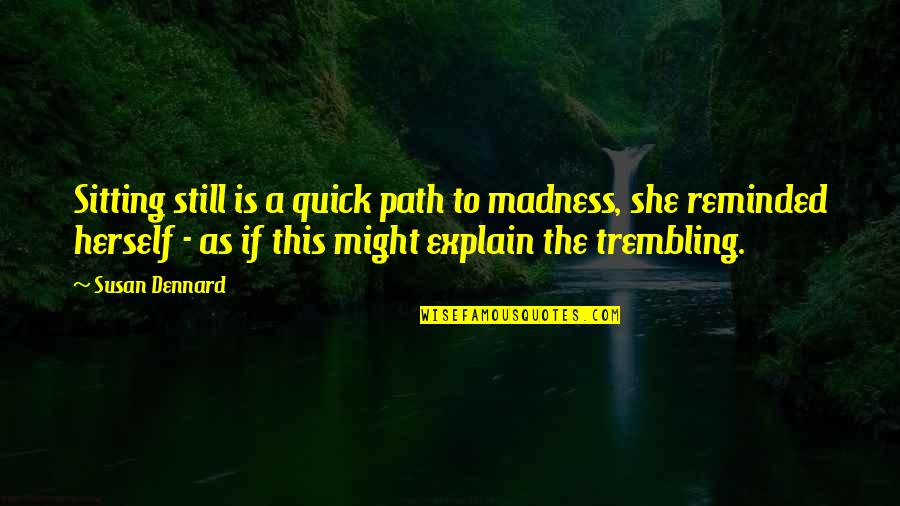 Sitting still is a quick path to madness, she reminded herself - as if this might explain the trembling.
—
Susan Dennard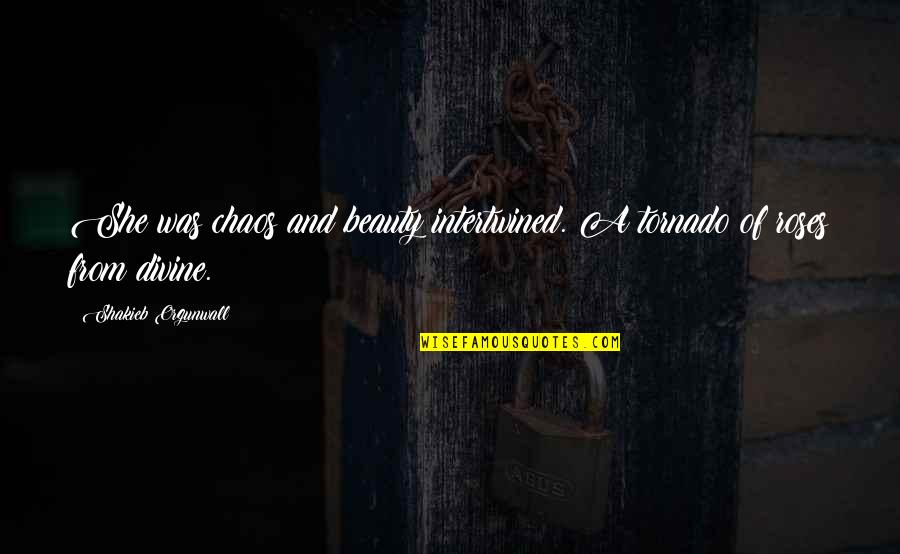 She was chaos and beauty intertwined. A tornado of roses from divine.
—
Shakieb Orgunwall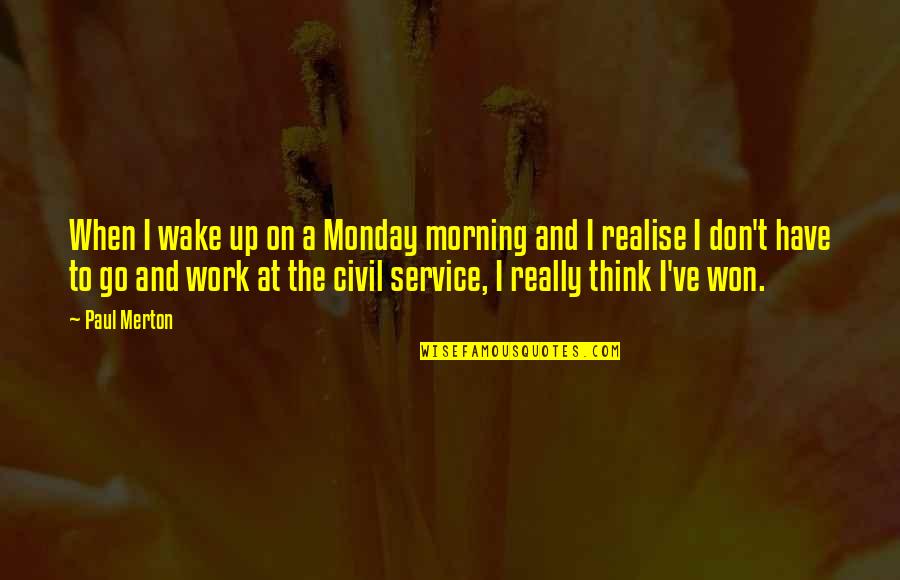 When I wake up on a Monday morning and I realise I don't have to go and work at the civil service, I really think I've won. —
Paul Merton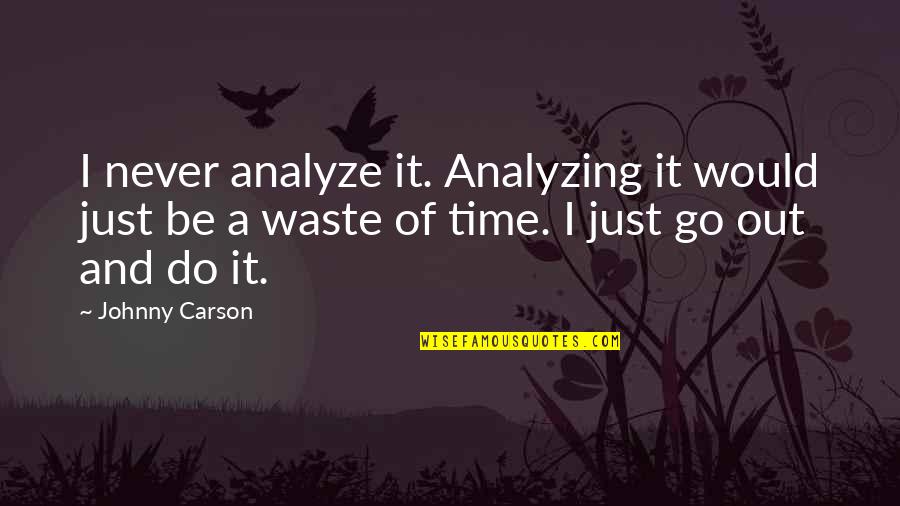 I never analyze it. Analyzing it would just be a waste of time. I just go out and do it. —
Johnny Carson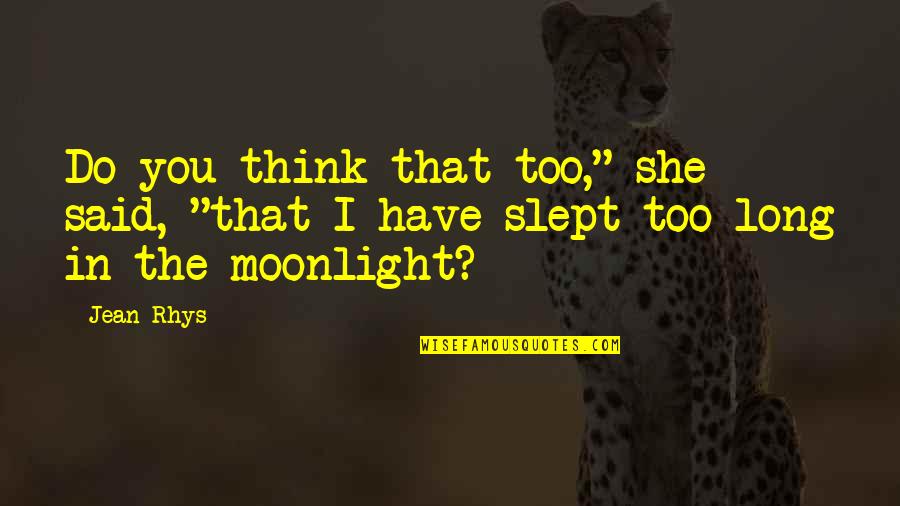 Do you think that too," she said, "that I have slept too long in the moonlight? —
Jean Rhys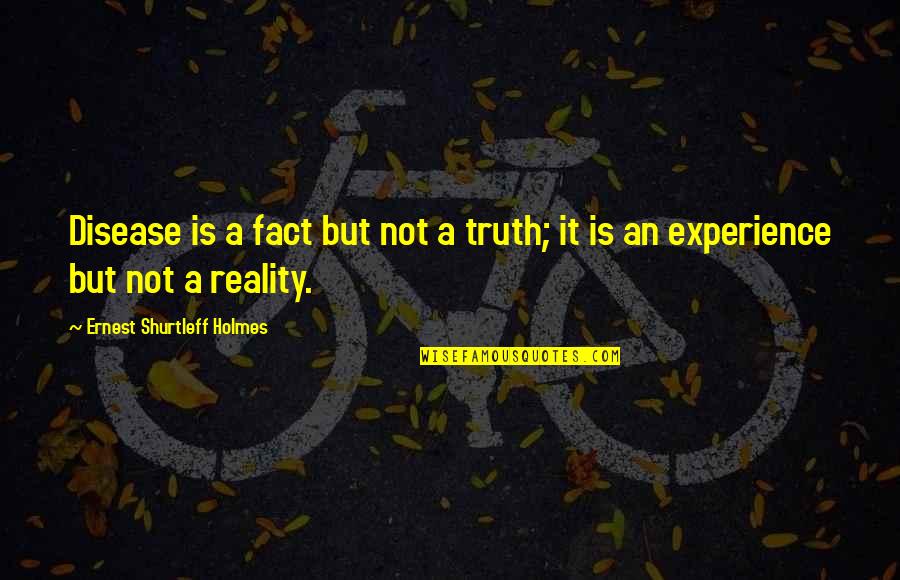 Disease is a fact but not a truth; it is an experience but not a reality. —
Ernest Shurtleff Holmes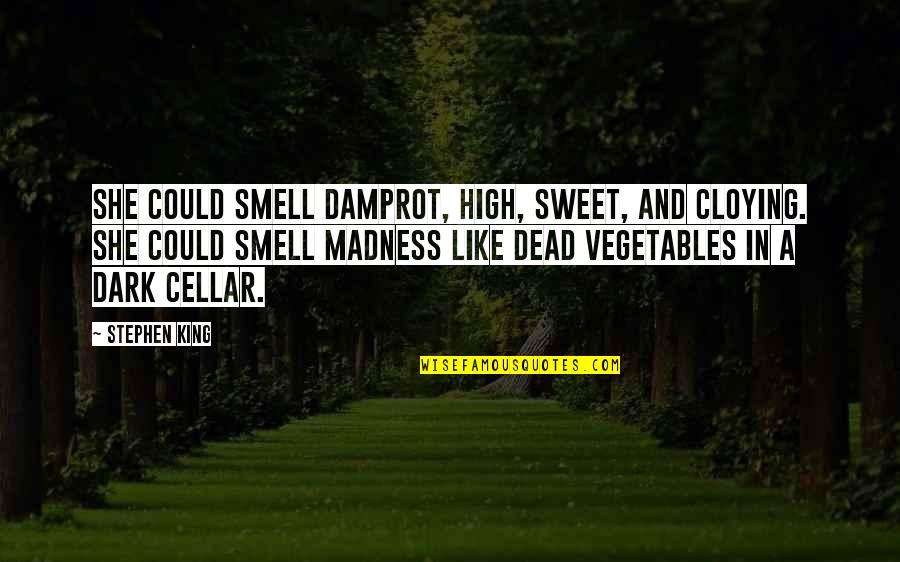 She could smell damprot, high, sweet, and cloying. She could smell madness like dead vegetables in a dark cellar. —
Stephen King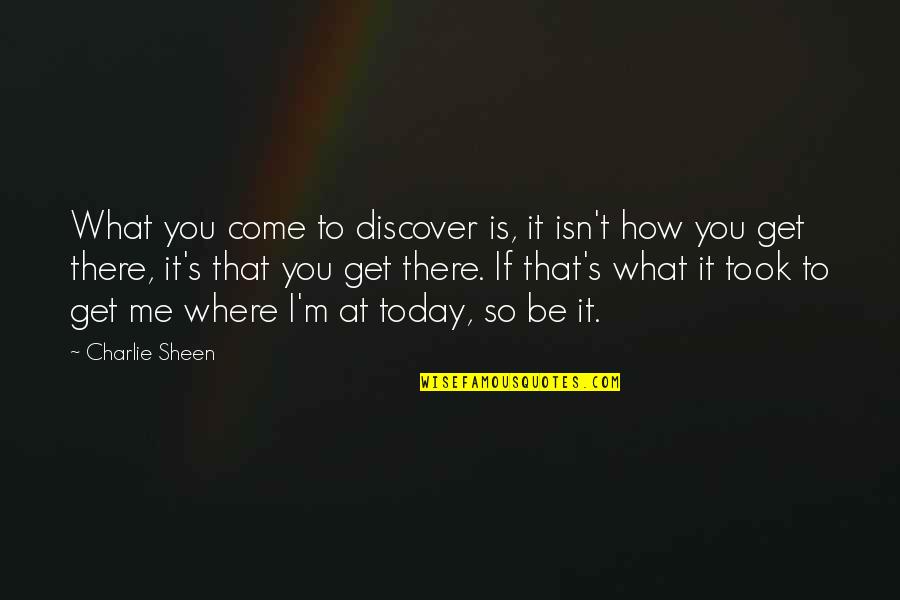 What you come to discover is, it isn't how you get there, it's that you get there. If that's what it took to get me where I'm at today, so be it. —
Charlie Sheen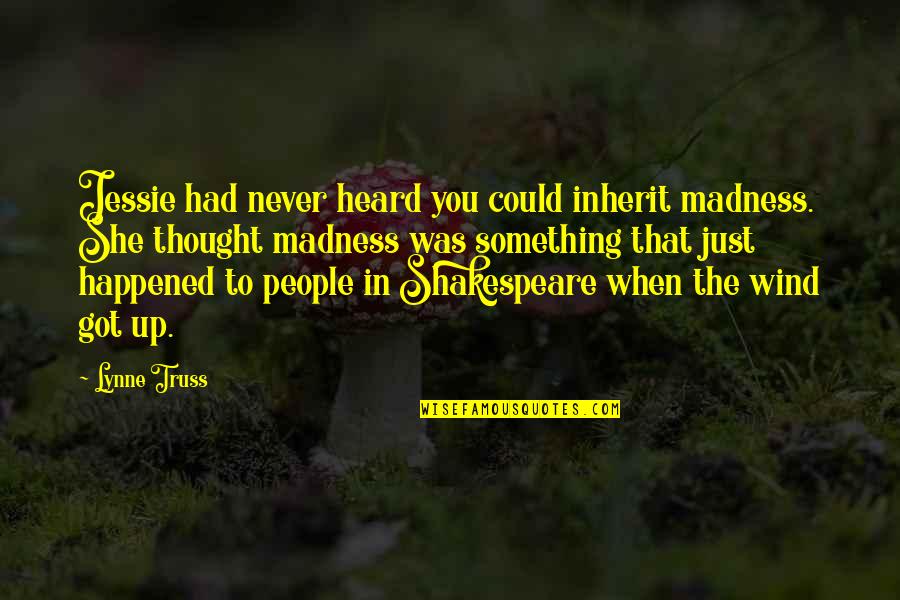 Jessie had never heard you could inherit madness. She thought madness was something that just happened to people in Shakespeare when the wind got up. —
Lynne Truss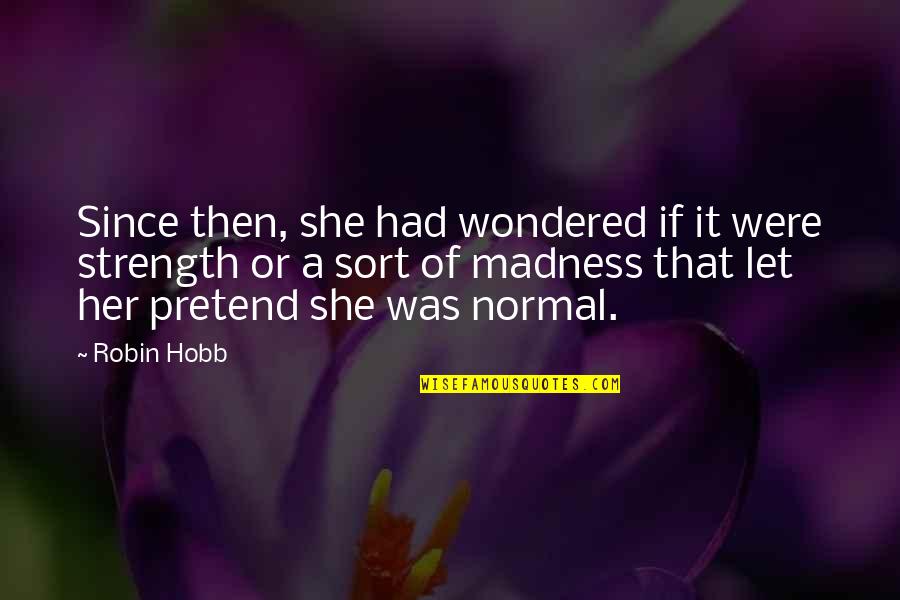 Since then, she had wondered if it were strength or a sort of madness that let her pretend she was normal. —
Robin Hobb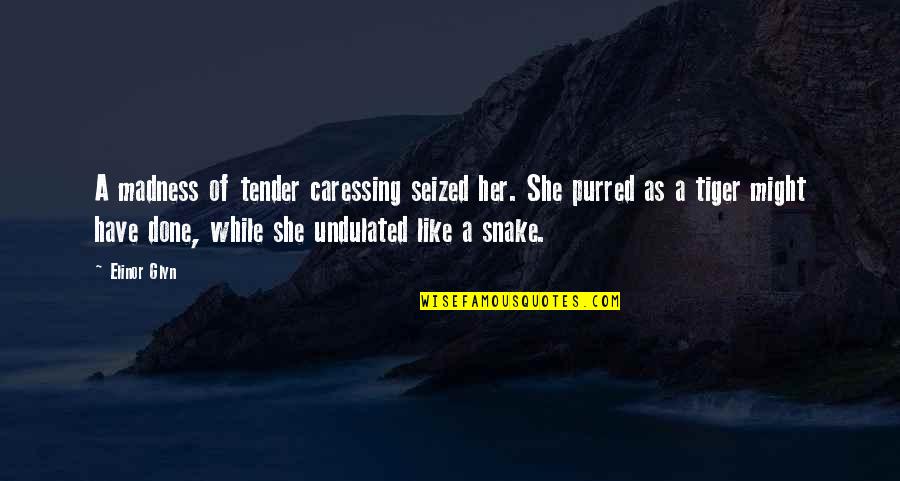 A madness of tender caressing seized her. She purred as a tiger might have done, while she undulated like a snake. —
Elinor Glyn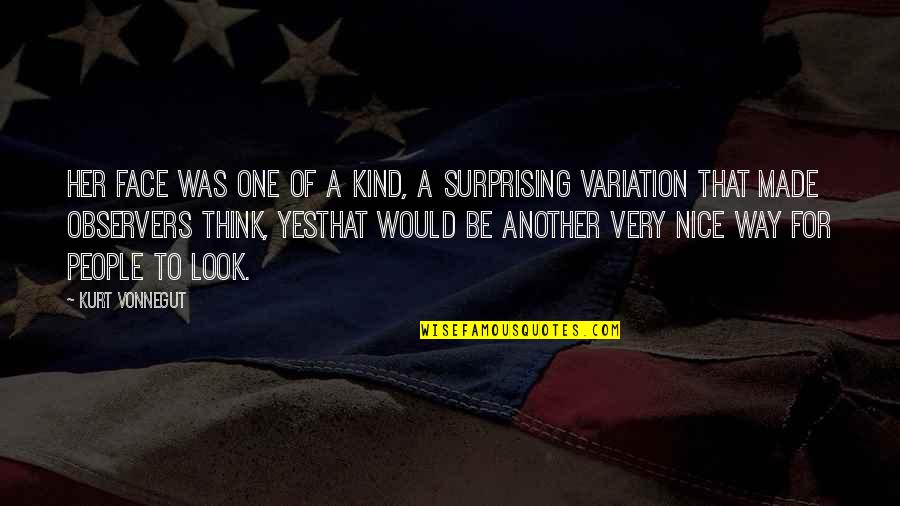 Her face was one of a kind, a surprising variation that made observers think, Yes
that would be another very nice way for people to look. —
Kurt Vonnegut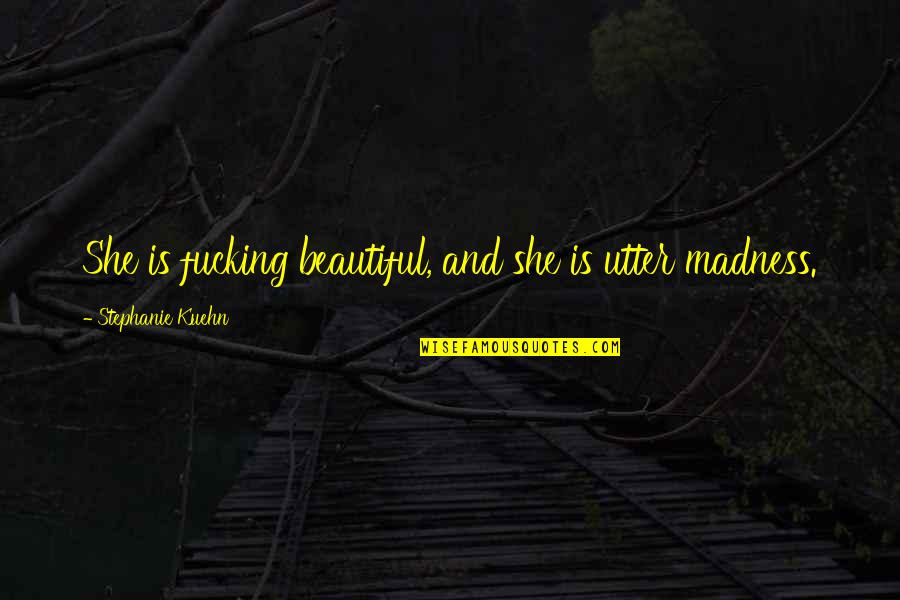 She is fucking beautiful, and she is utter madness. —
Stephanie Kuehn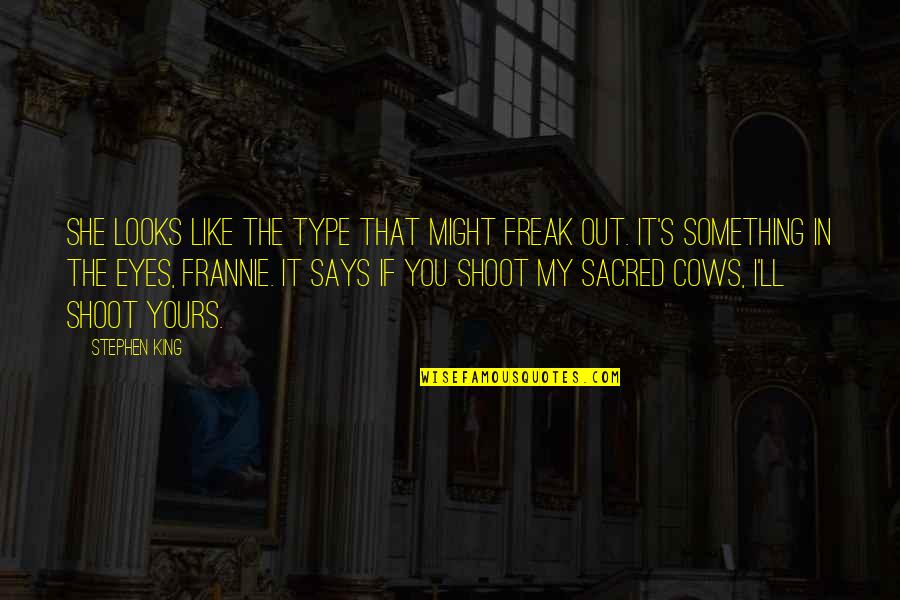 She looks like the type that might freak out. It's something in the eyes, Frannie. It says if you shoot my sacred cows, I'll shoot yours. —
Stephen King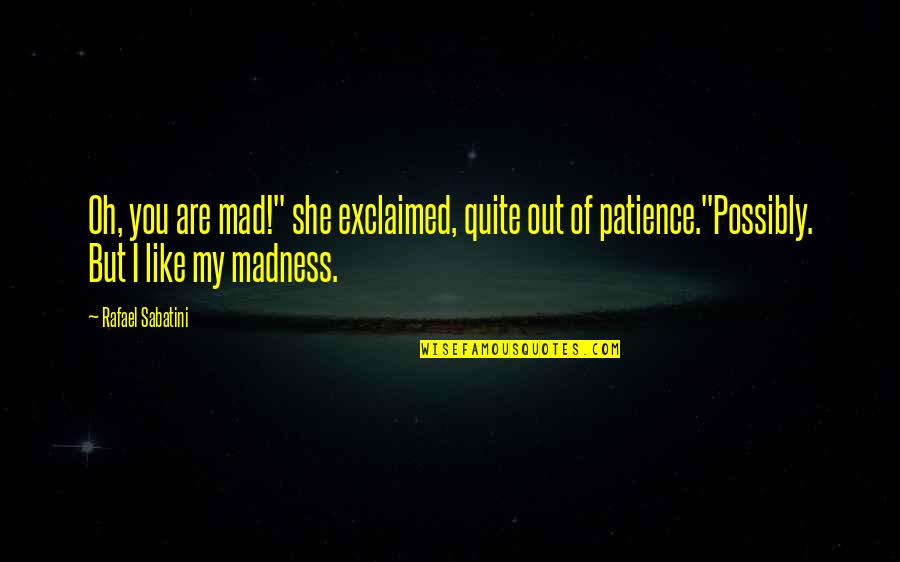 Oh, you are mad!" she exclaimed, quite out of patience.
"Possibly. But I like my madness. —
Rafael Sabatini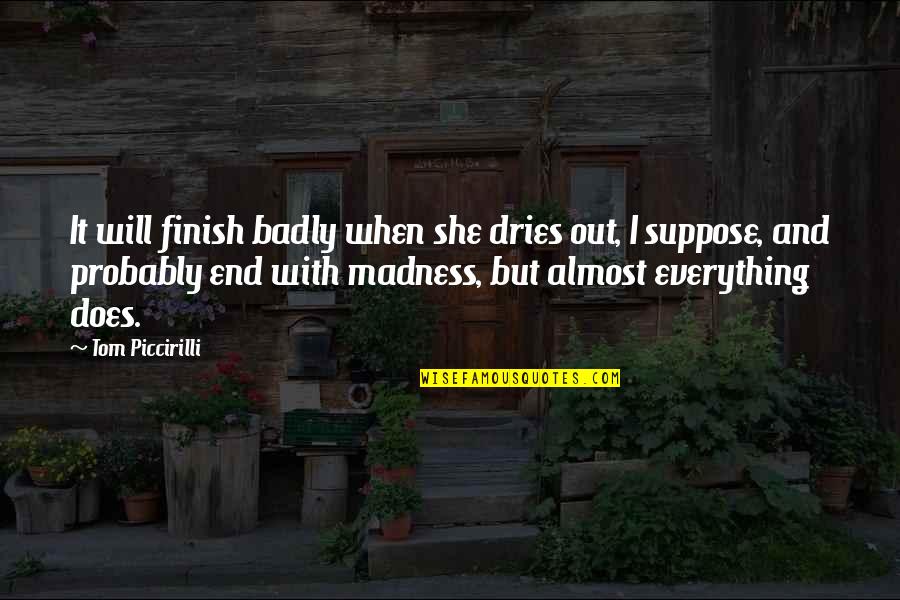 It will finish badly when she dries out, I suppose, and probably end with madness, but almost everything does. —
Tom Piccirilli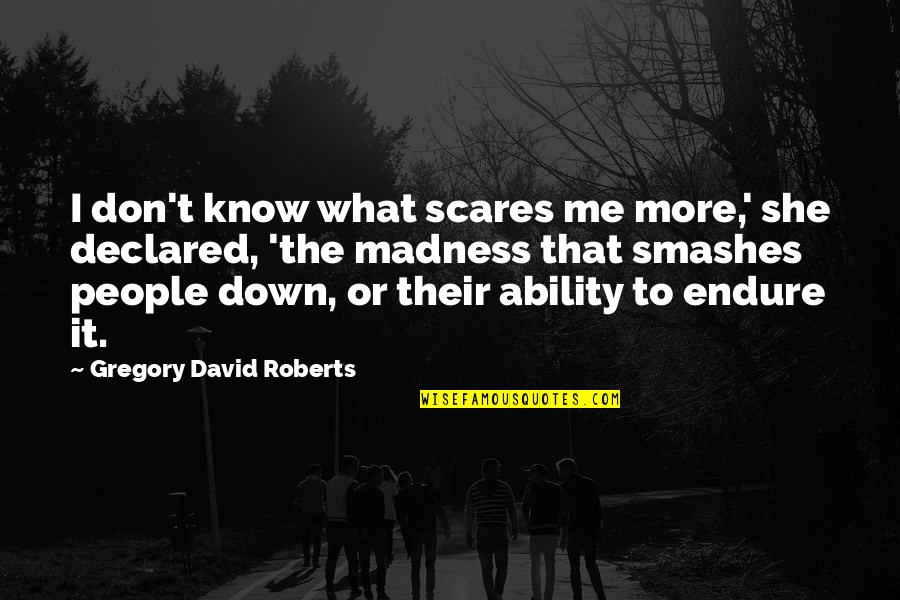 I don't know what scares me more,' she declared, 'the madness that smashes people down, or their ability to endure it. —
Gregory David Roberts
She realized then that madness and sanity were two worlds separated from each other by no more than a single step. —
Dean Koontz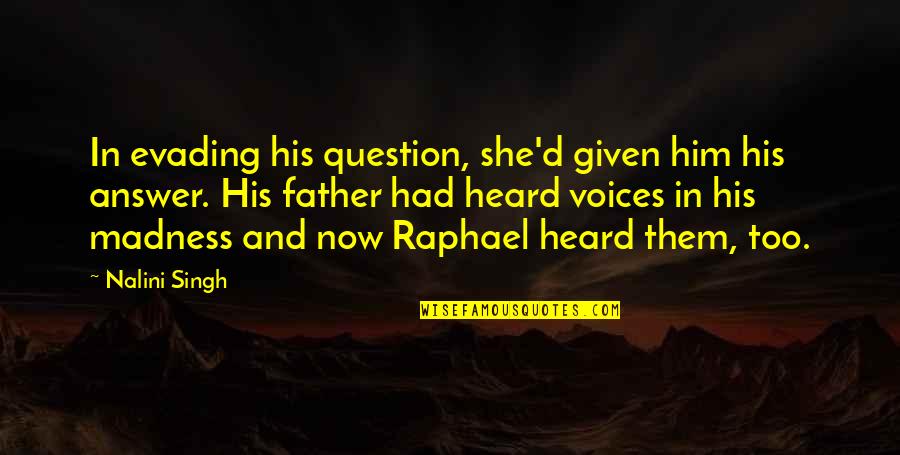 In evading his question, she'd given him his answer. His father had heard voices in his madness and now Raphael heard them, too. —
Nalini Singh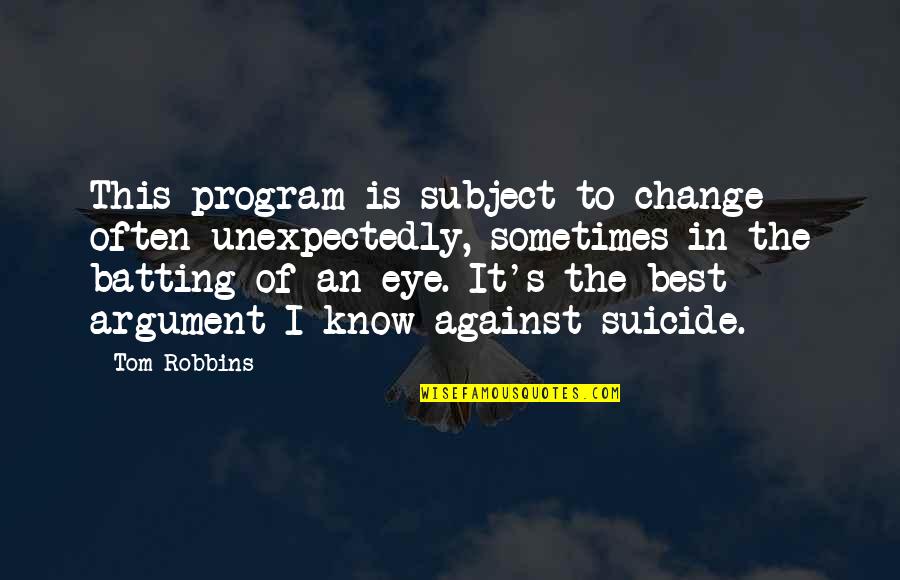 This program is subject to change
often unexpectedly, sometimes in the batting of an eye. It's the best argument I know against suicide. —
Tom Robbins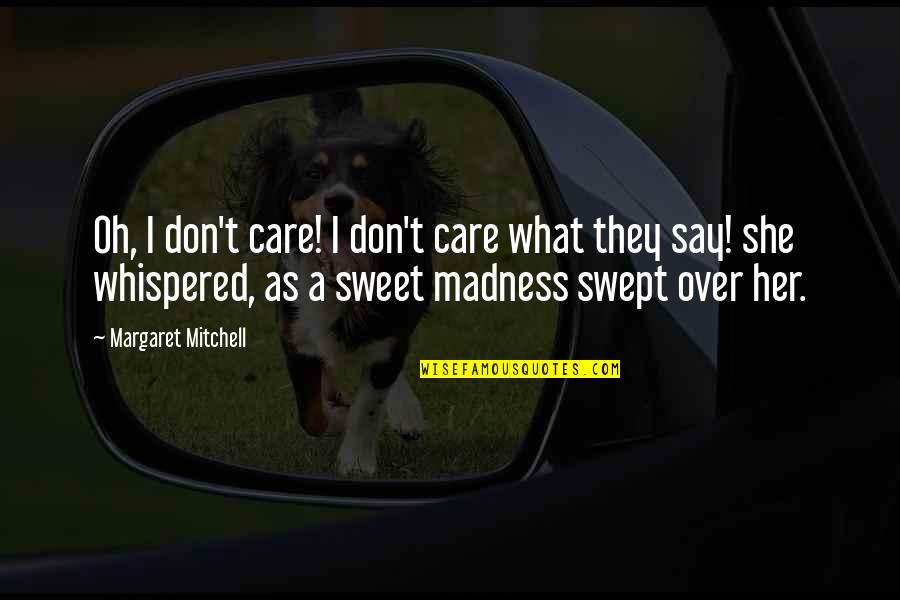 Oh, I don't care! I don't care what they say! she whispered, as a sweet madness swept over her. —
Margaret Mitchell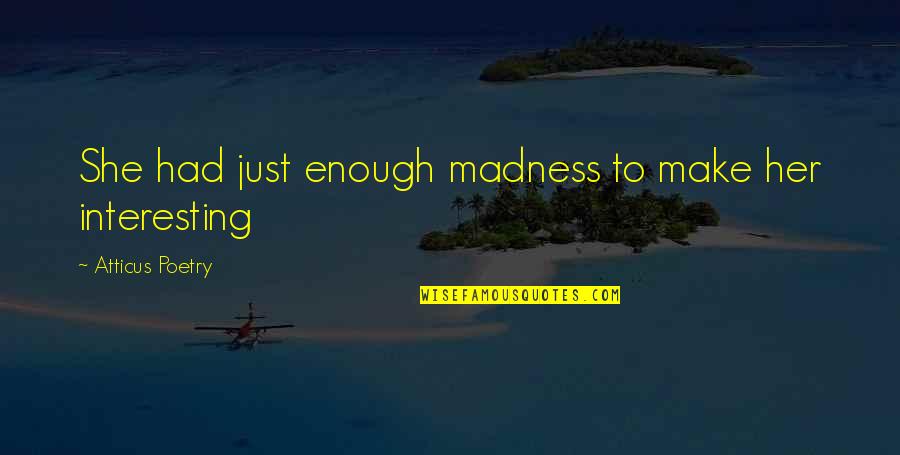 She had just enough madness to make her interesting —
Atticus Poetry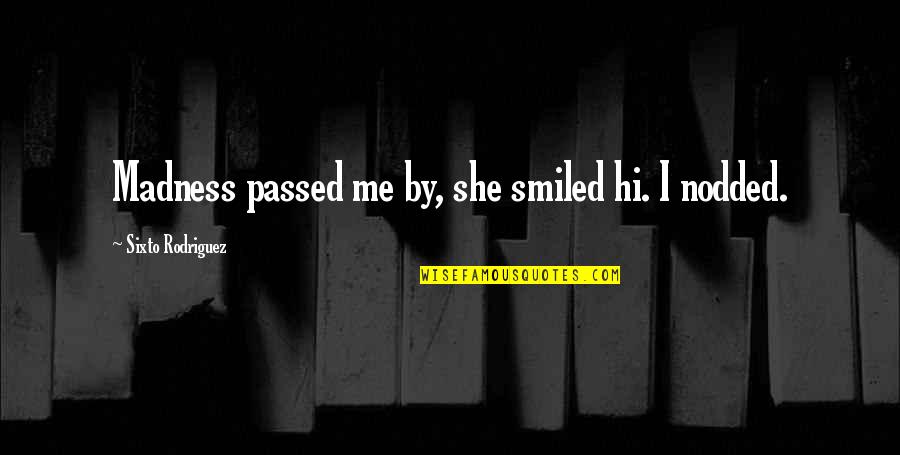 Madness passed me by, she smiled hi. I nodded. —
Sixto Rodriguez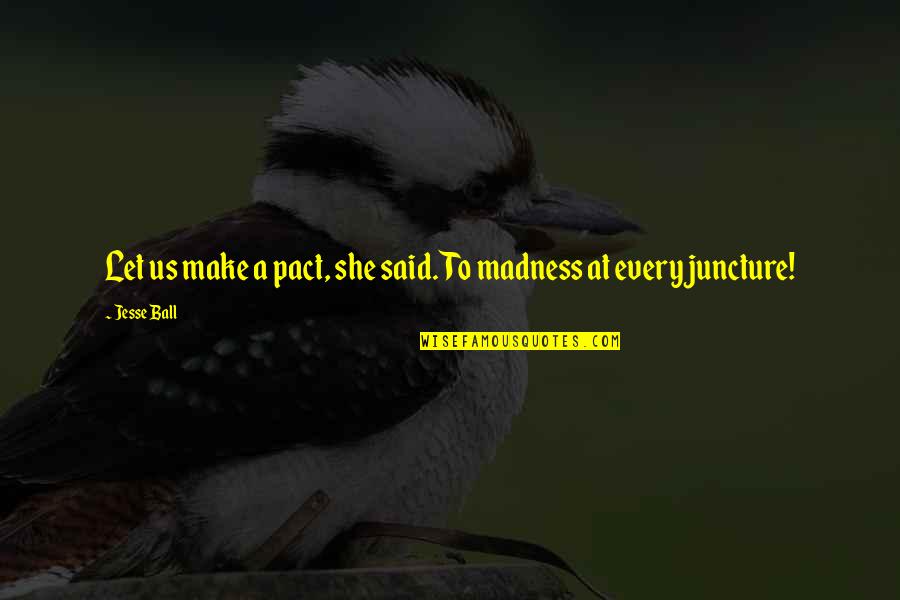 Let us make a pact, she said. To madness at every juncture! —
Jesse Ball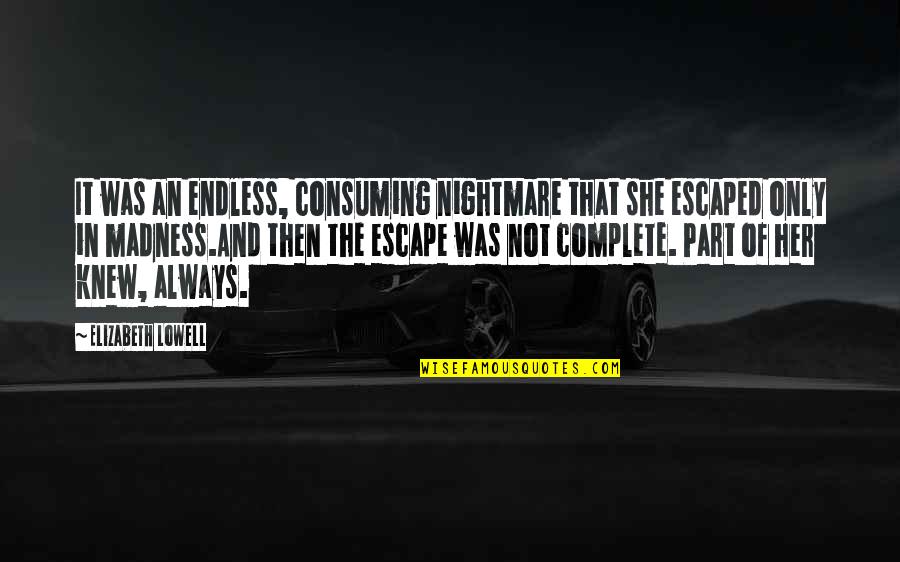 It was an endless, consuming nightmare that she escaped only in madness.
And then the escape was not complete. Part of her knew, always. —
Elizabeth Lowell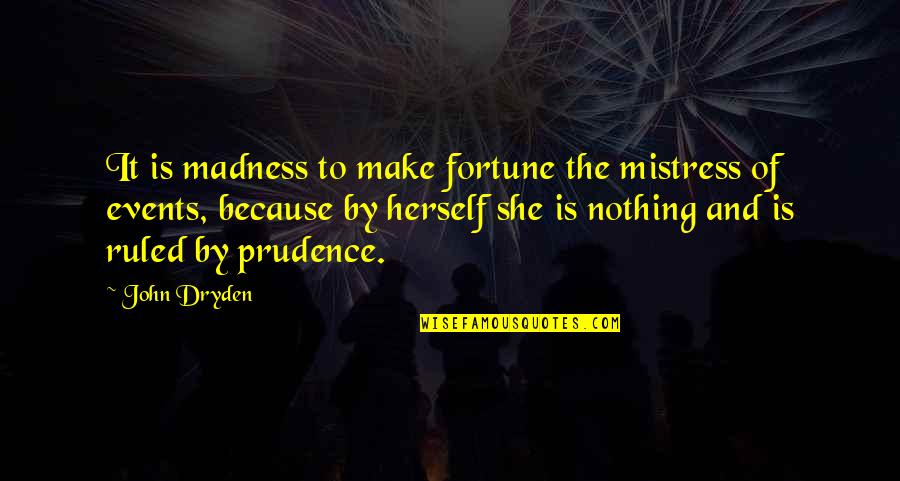 It is madness to make fortune the mistress of events, because by herself she is nothing and is ruled by prudence. —
John Dryden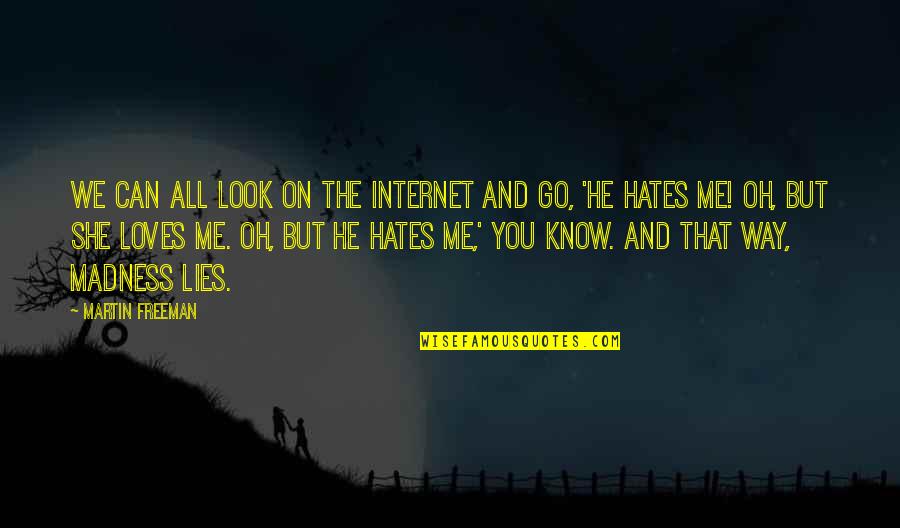 We can all look on the Internet and go, 'He hates me! Oh, but she loves me. Oh, but he hates me,' you know. And that way, madness lies. —
Martin Freeman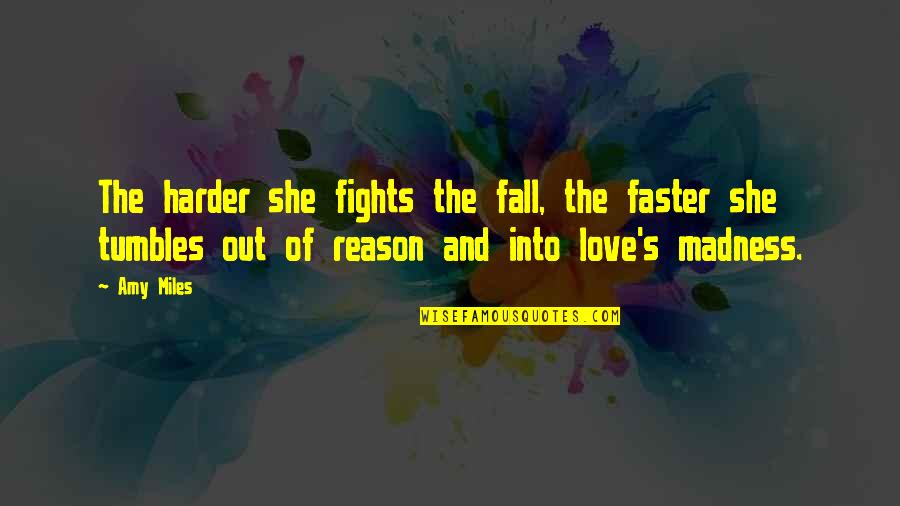 The harder she fights the fall, the faster she tumbles out of reason and into love's madness. —
Amy Miles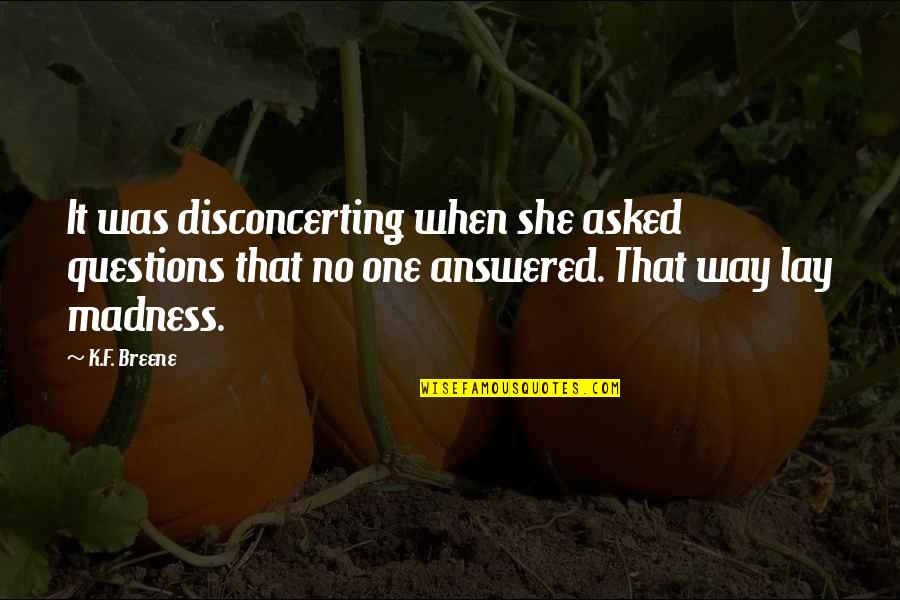 It was disconcerting when she asked questions that no one answered. That way lay madness. —
K.F. Breene