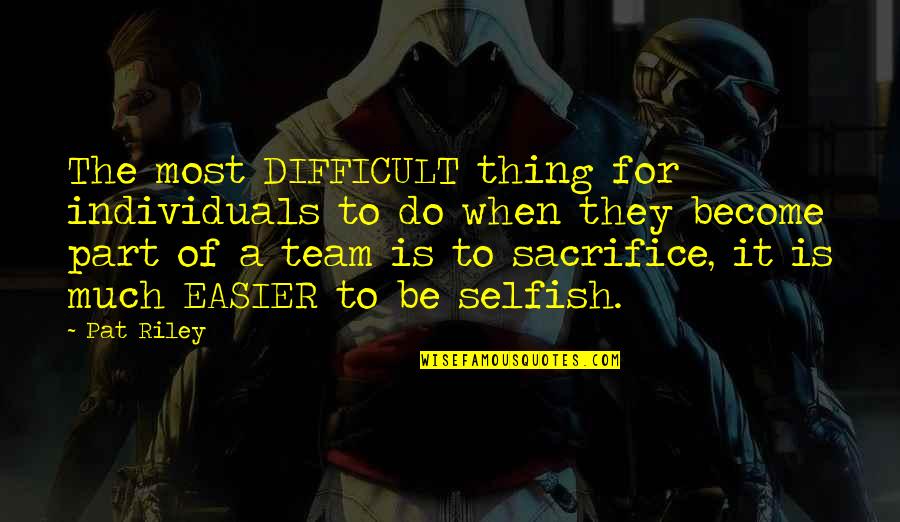 The most DIFFICULT thing for individuals to do when they become part of a team is to sacrifice, it is much EASIER to be selfish.
—
Pat Riley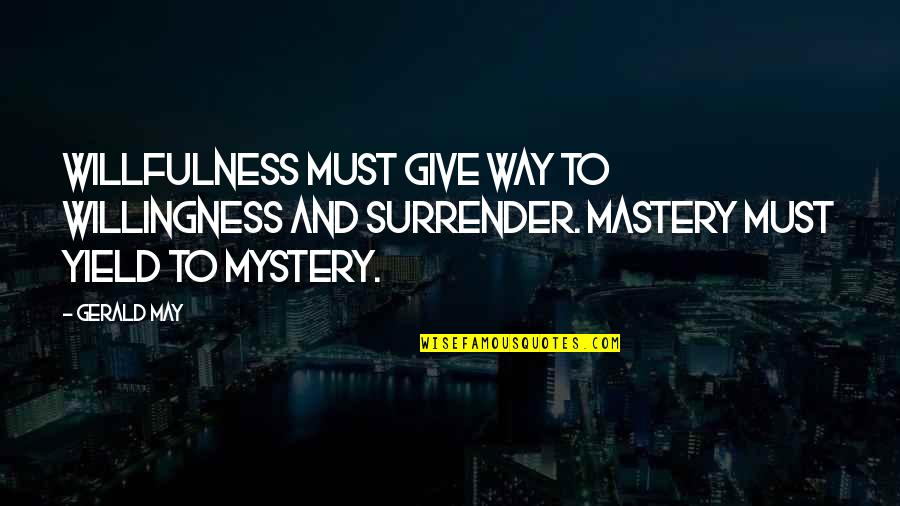 Willfulness must give way to willingness and surrender. Mastery must yield to mystery.
—
Gerald May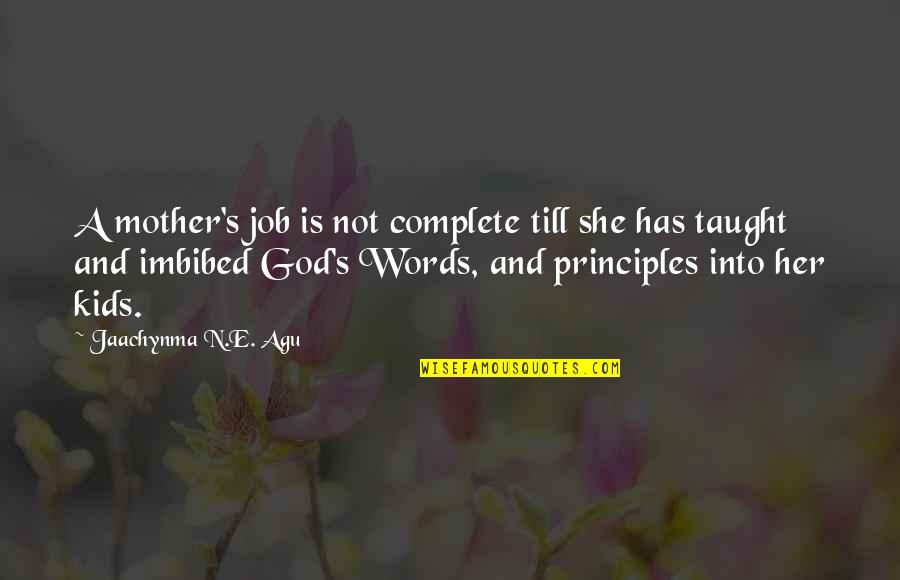 A mother's job is not complete till she has taught and imbibed God's Words, and principles into her kids.
—
Jaachynma N.E. Agu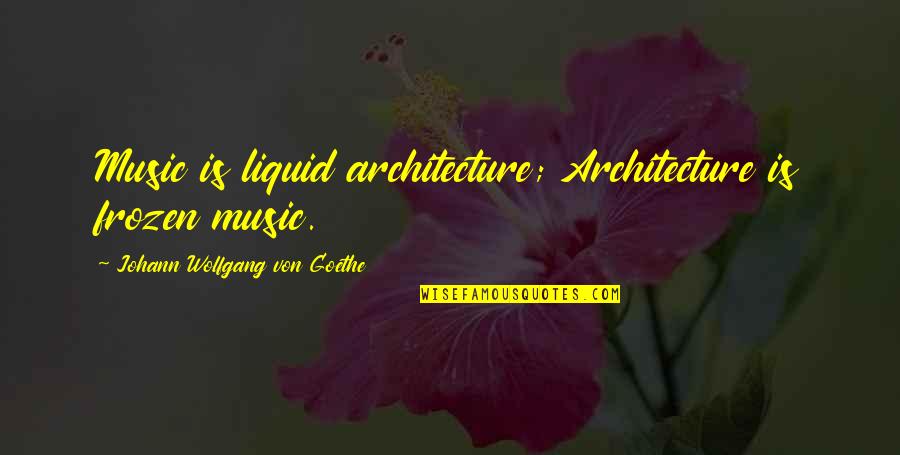 Music is liquid architecture; Architecture is frozen music.
—
Johann Wolfgang Von Goethe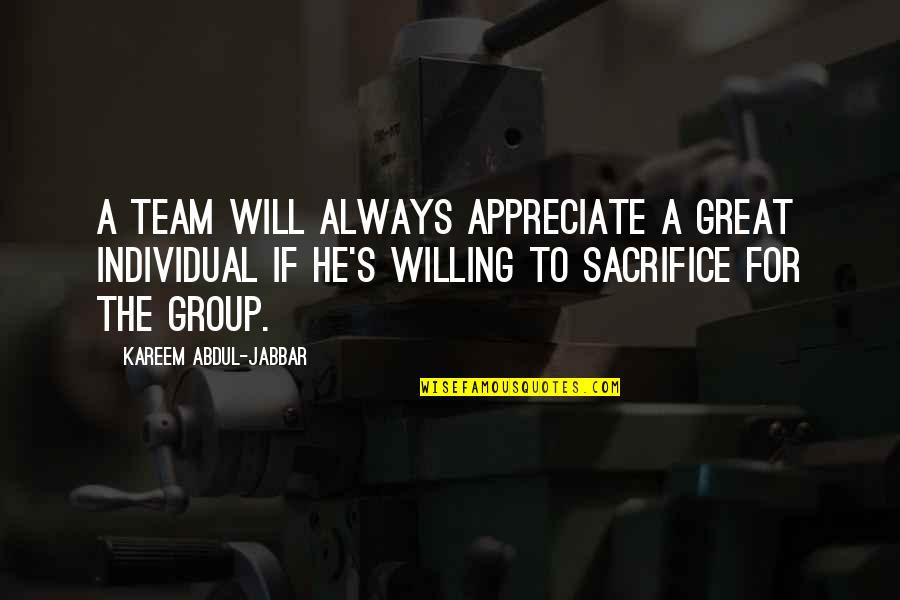 A team will always appreciate a great individual if he's willing to sacrifice for the group.
—
Kareem Abdul-Jabbar
I always try to sacrifice my body for the team. —
Troy Polamalu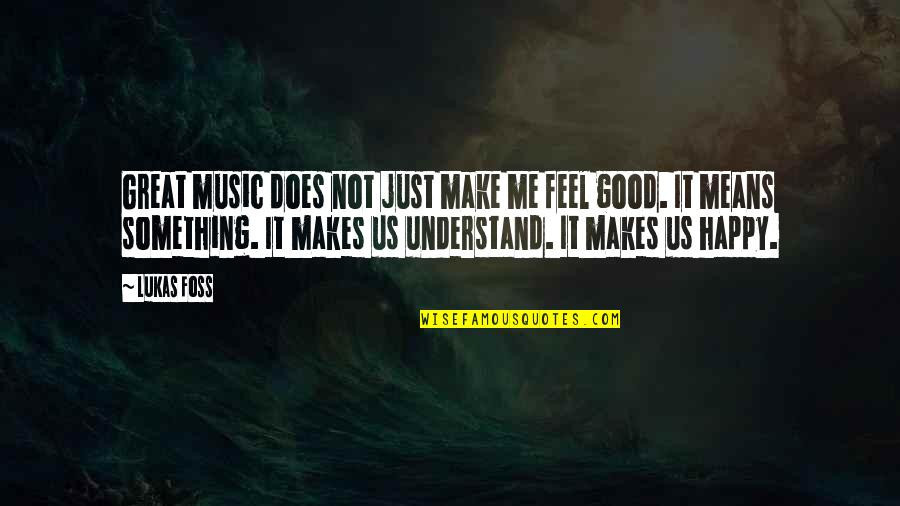 Great music does not just make me feel good. It means something. It makes us understand. It makes us happy. —
Lukas Foss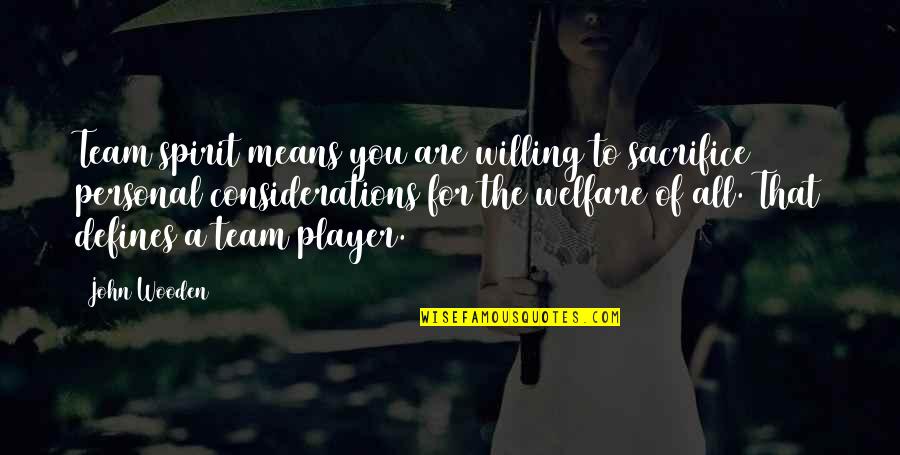 Team spirit means you are willing to sacrifice personal considerations for the welfare of all. That defines a team player. —
John Wooden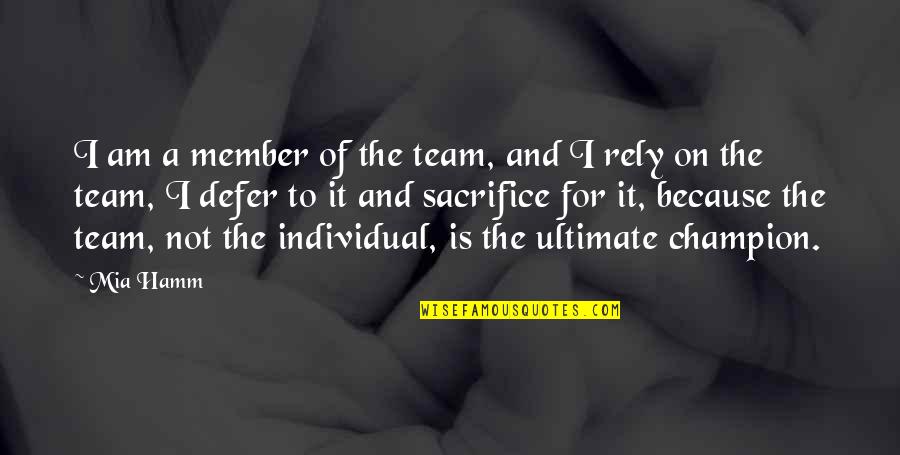 I am a member of the team, and I rely on the team, I defer to it and sacrifice for it, because the team, not the individual, is the ultimate champion. —
Mia Hamm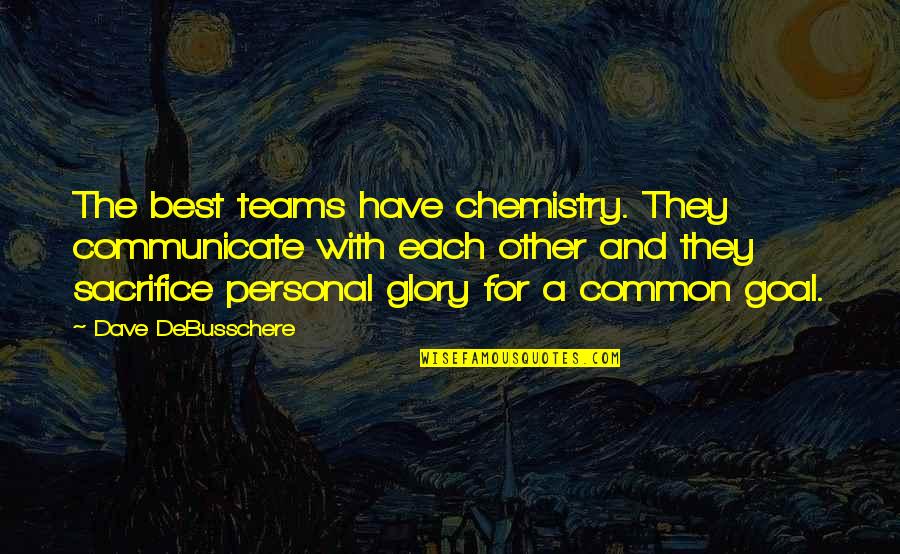 The best teams have chemistry. They communicate with each other and they sacrifice personal glory for a common goal. —
Dave DeBusschere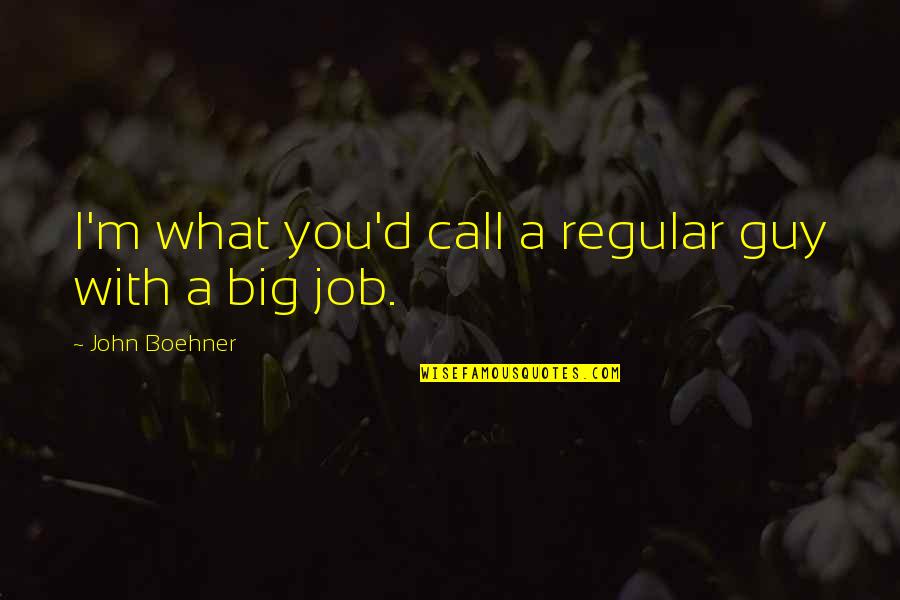 I'm what you'd call a regular guy with a big job. —
John Boehner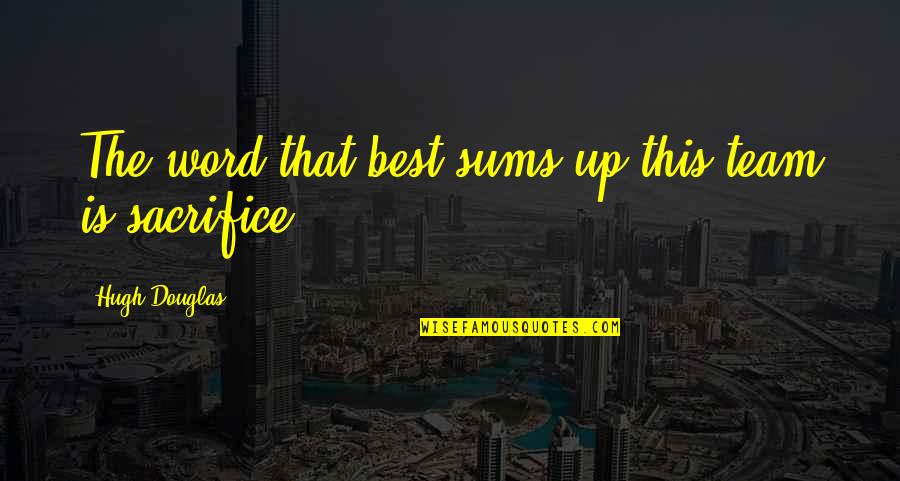 The word that best sums up this team is sacrifice. —
Hugh Douglas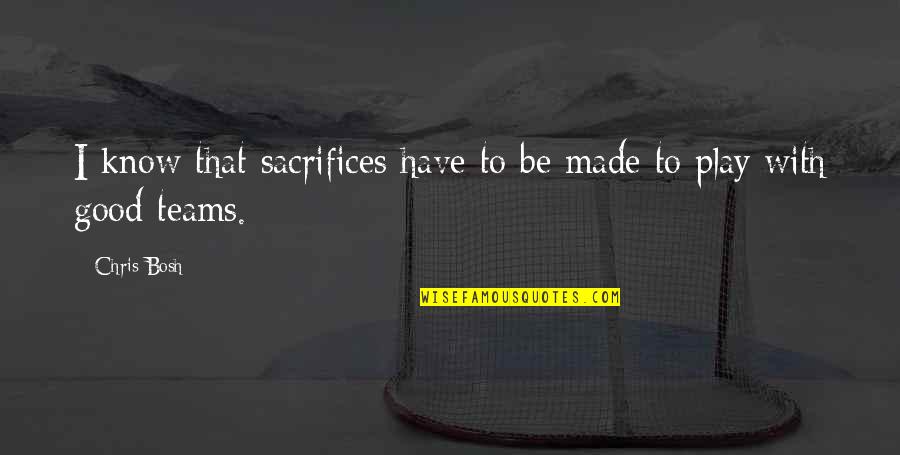 I know that sacrifices have to be made to play with good teams. —
Chris Bosh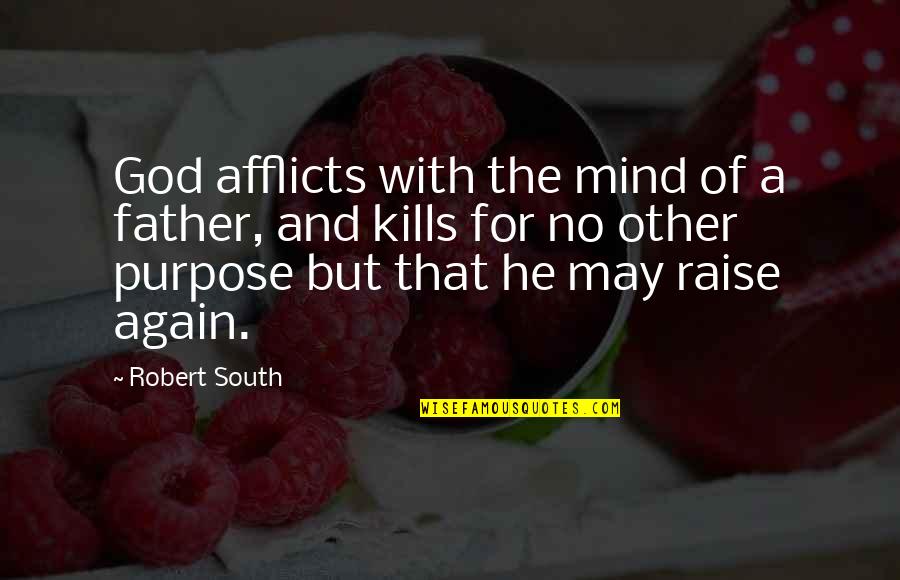 God afflicts with the mind of a father, and kills for no other purpose but that he may raise again. —
Robert South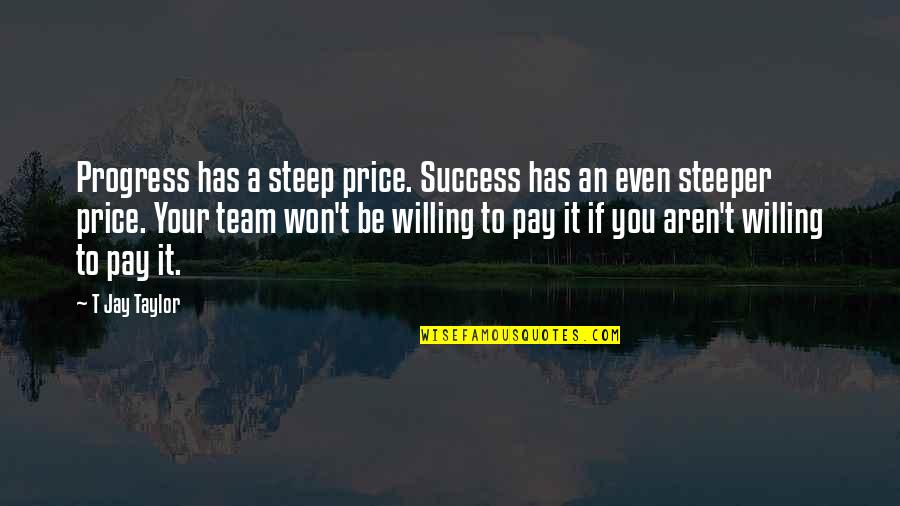 Progress has a steep price. Success has an even steeper price. Your team won't be willing to pay it if you aren't willing to pay it. —
T Jay Taylor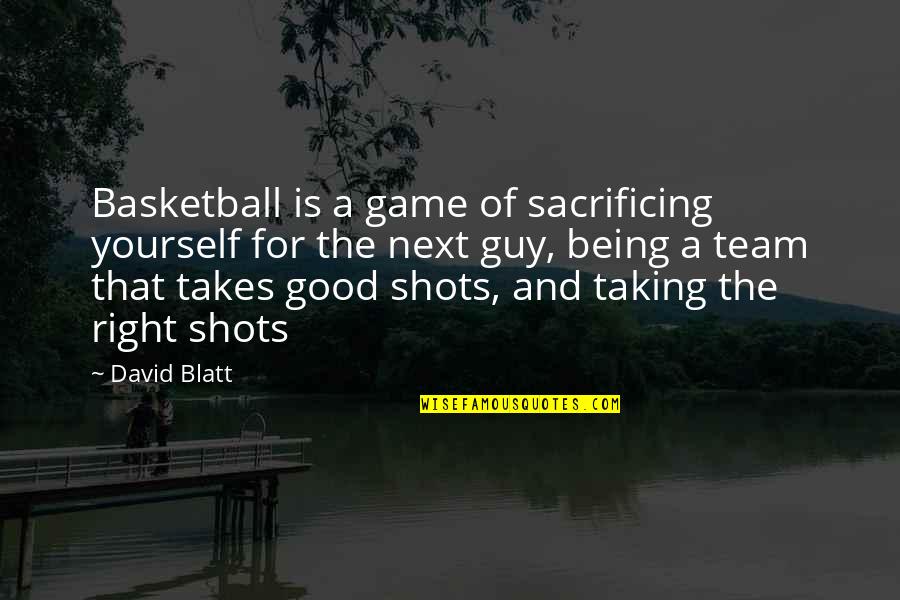 Basketball is a game of sacrificing yourself for the next guy, being a team that takes good shots, and taking the right shots —
David Blatt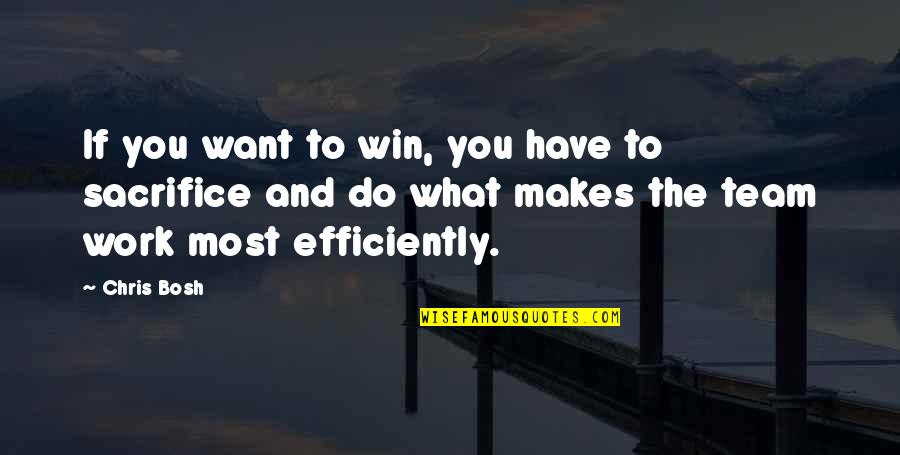 If you want to win, you have to sacrifice and do what makes the team work most efficiently. —
Chris Bosh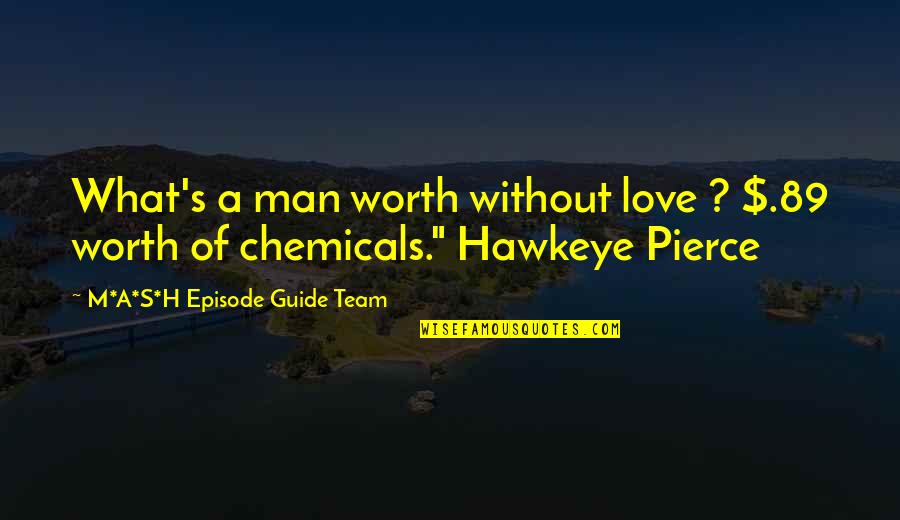 What's a man worth without love ? $.89 worth of chemicals." Hawkeye Pierce —
M*A*S*H Episode Guide Team