Romany Malco Quotes
Collection of top 32 famous quotes about Romany Malco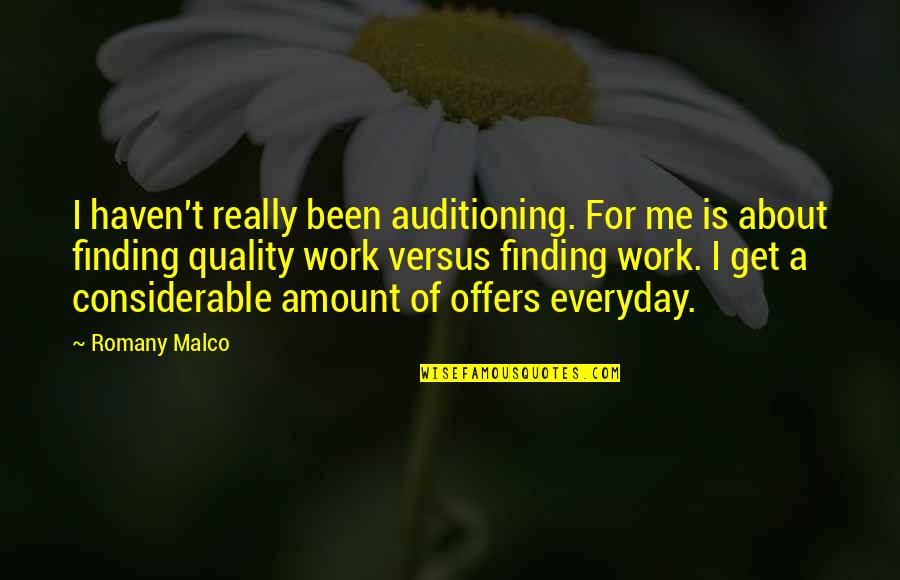 I haven't really been auditioning. For me is about finding quality work versus finding work. I get a considerable amount of offers everyday.
—
Romany Malco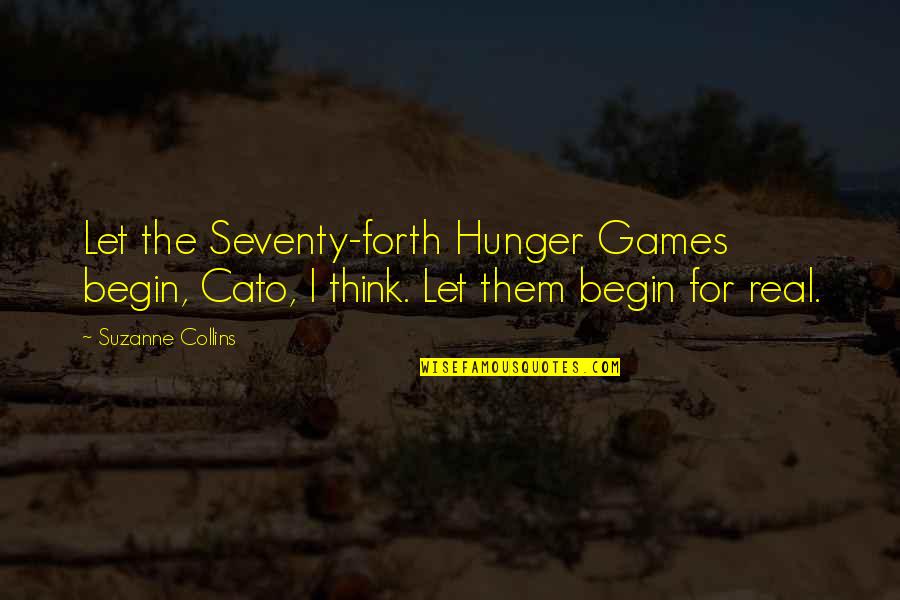 Let the Seventy-forth Hunger Games begin, Cato, I think. Let them begin for real.
—
Suzanne Collins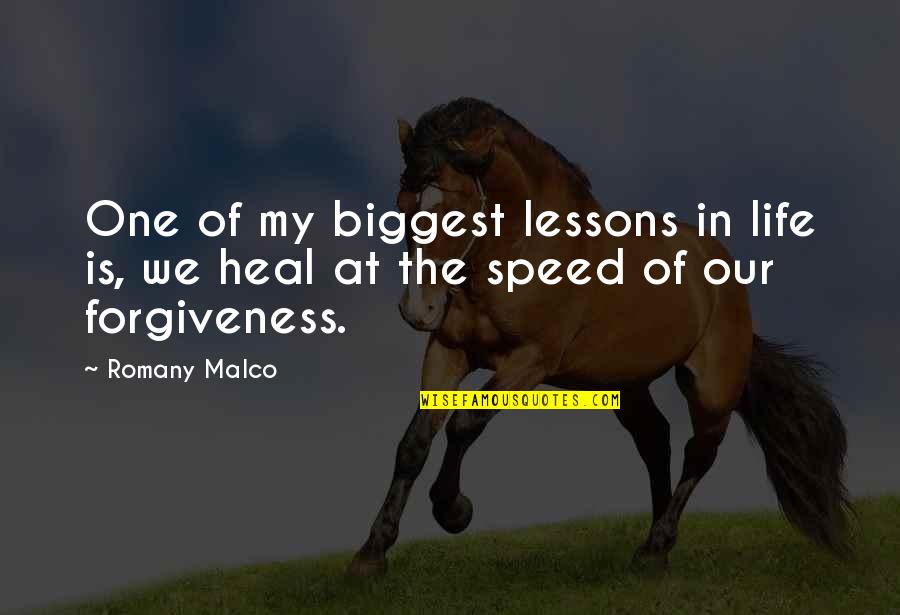 One of my biggest lessons in life is, we heal at the speed of our forgiveness.
—
Romany Malco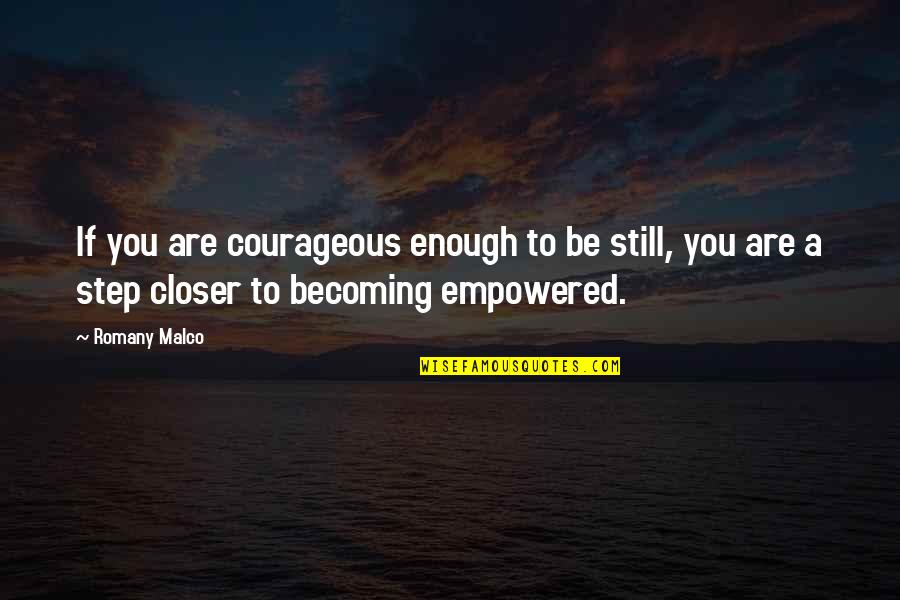 If you are courageous enough to be still, you are a step closer to becoming empowered.
—
Romany Malco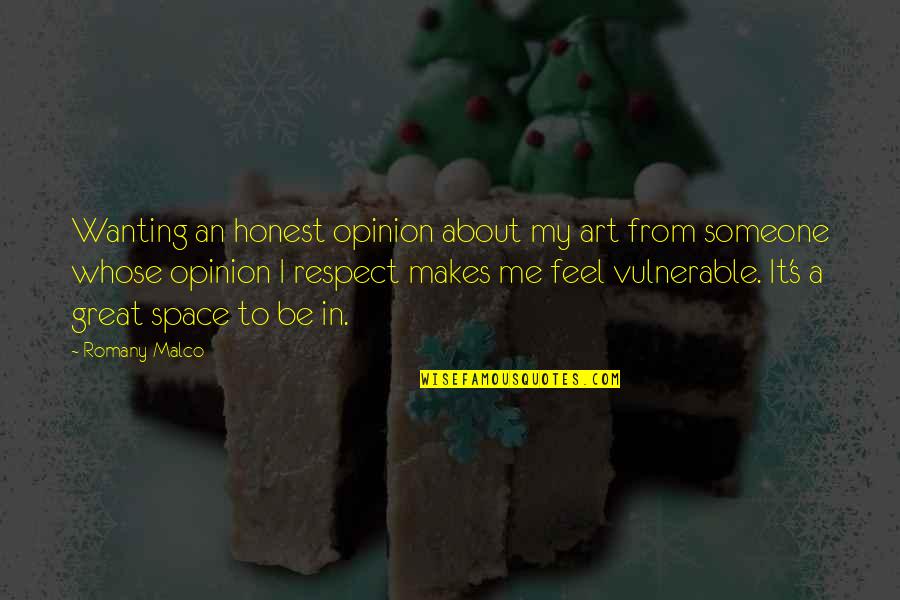 Wanting an honest opinion about my art from someone whose opinion I respect makes me feel vulnerable. It's a great space to be in.
—
Romany Malco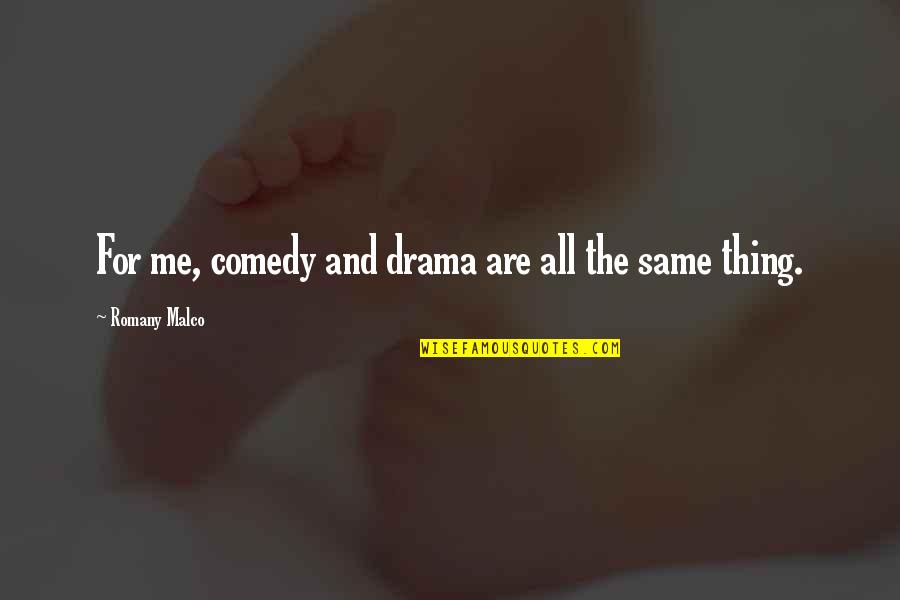 For me, comedy and drama are all the same thing.
—
Romany Malco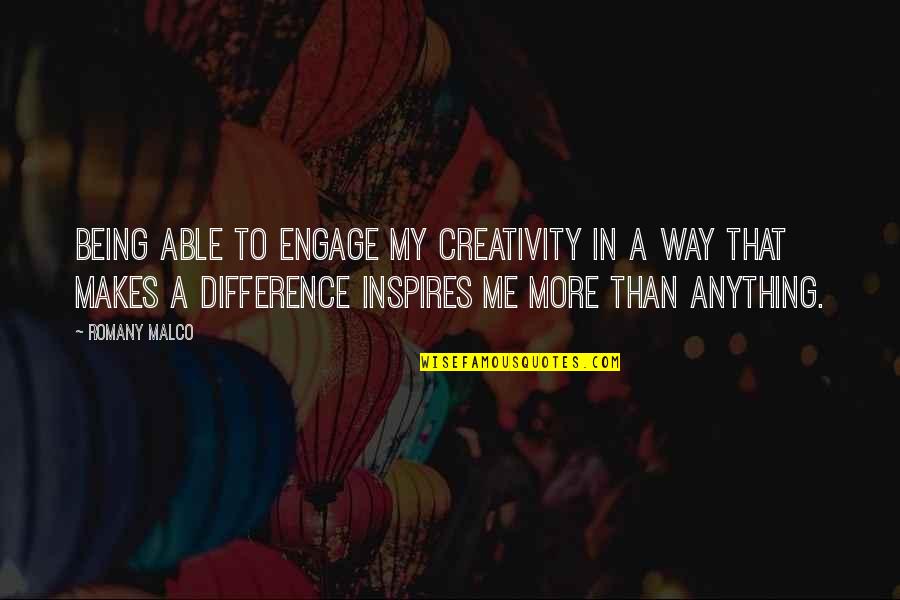 Being able to engage my creativity in a way that makes a difference inspires me more than anything.
—
Romany Malco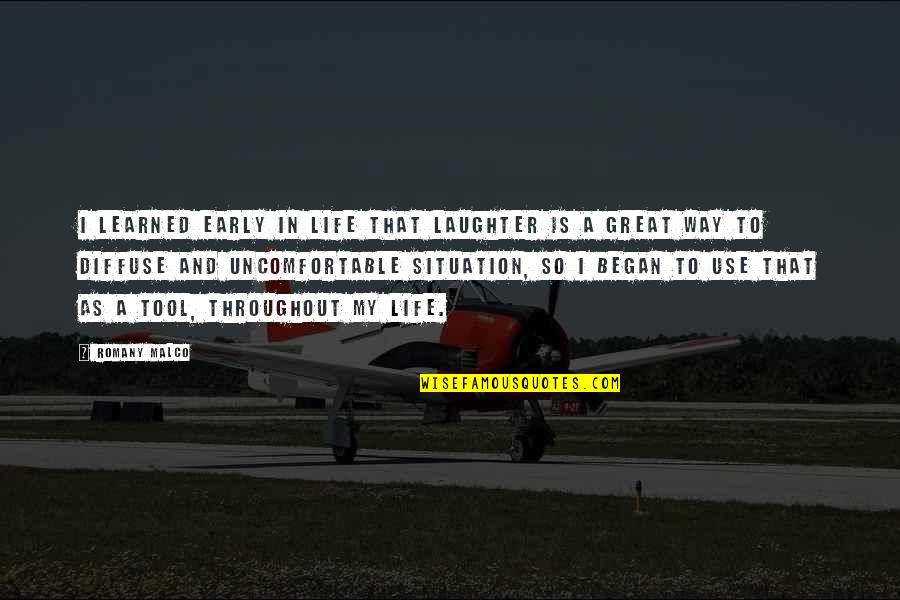 I learned early in life that laughter is a great way to diffuse and uncomfortable situation, so I began to use that as a tool, throughout my life.
—
Romany Malco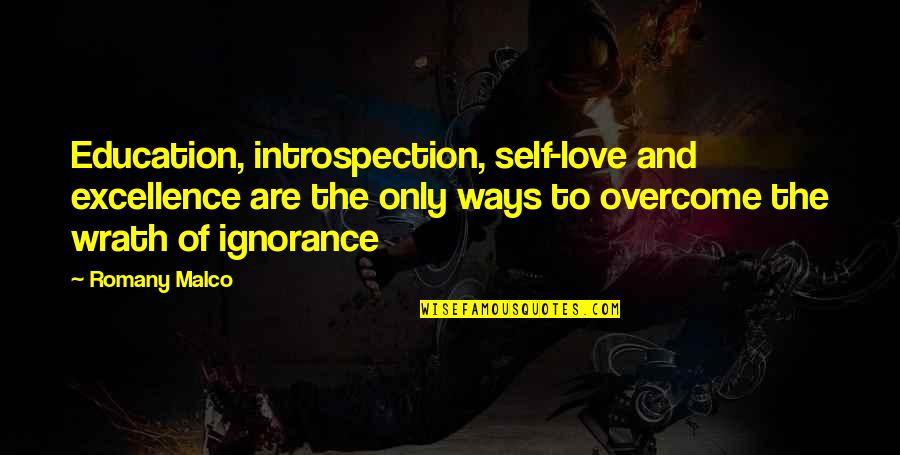 Education, introspection, self-love and excellence are the only ways to overcome the wrath of ignorance
—
Romany Malco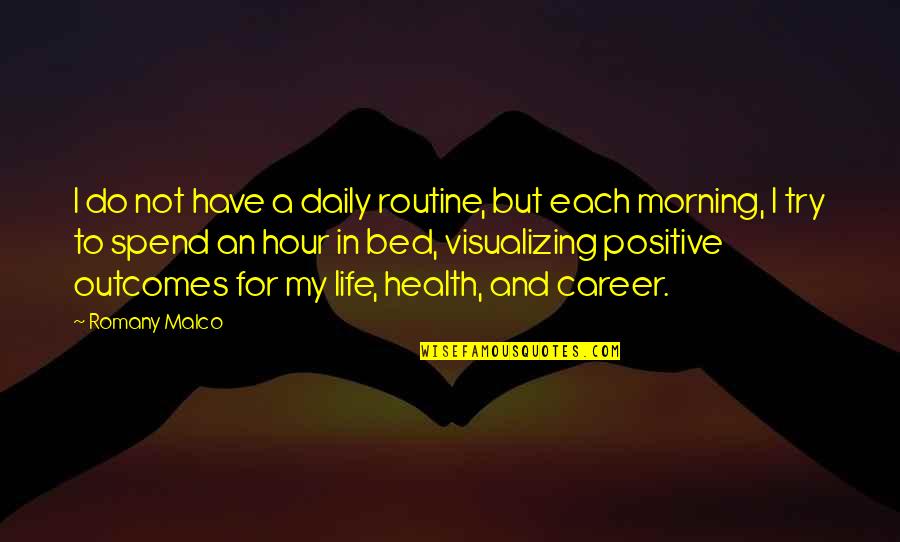 I do not have a daily routine, but each morning, I try to spend an hour in bed, visualizing positive outcomes for my life, health, and career.
—
Romany Malco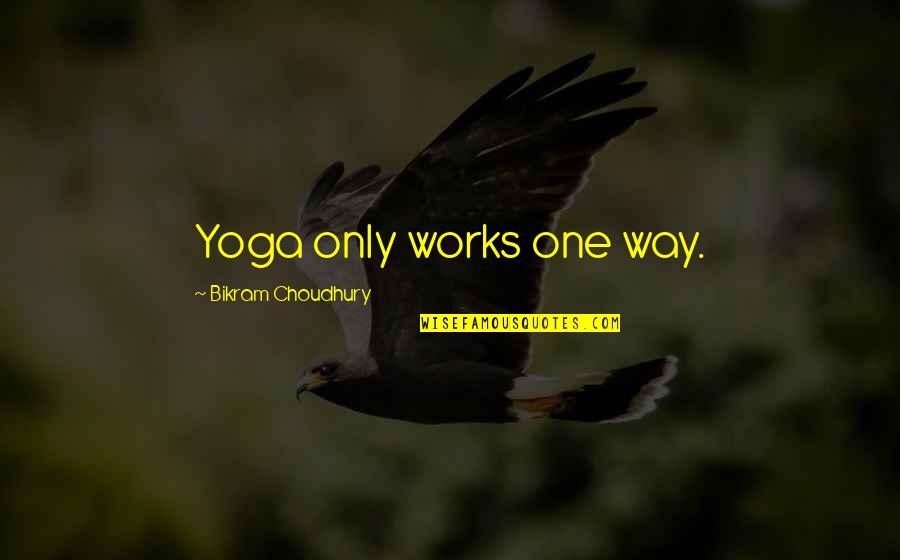 Yoga only works one way.
—
Bikram Choudhury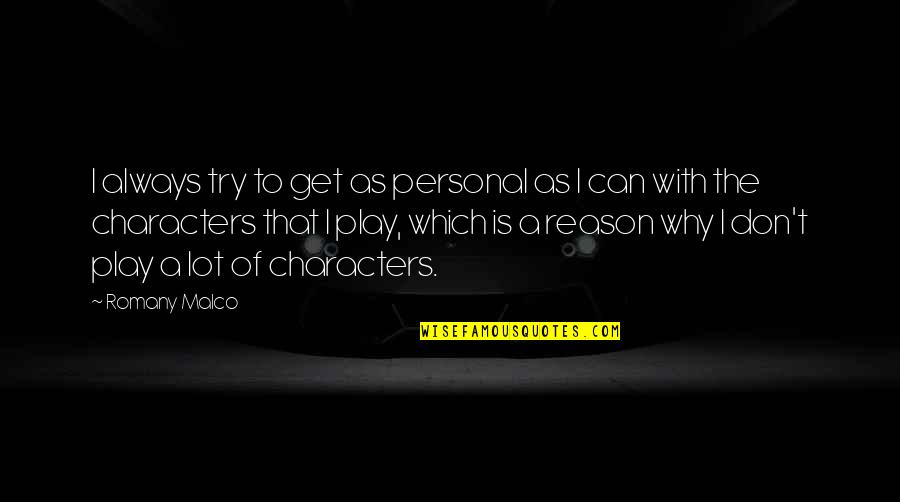 I always try to get as personal as I can with the characters that I play, which is a reason why I don't play a lot of characters.
—
Romany Malco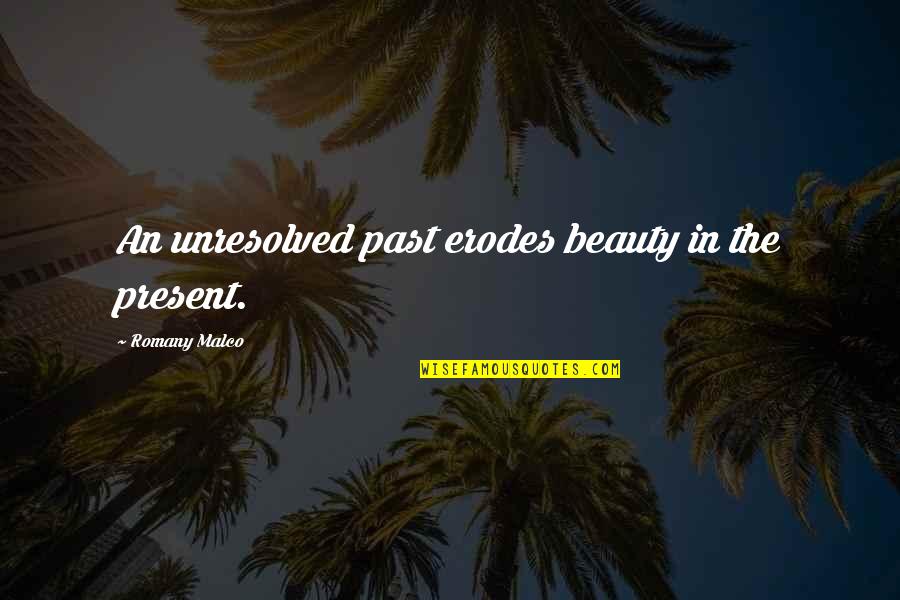 An unresolved past erodes beauty in the present.
—
Romany Malco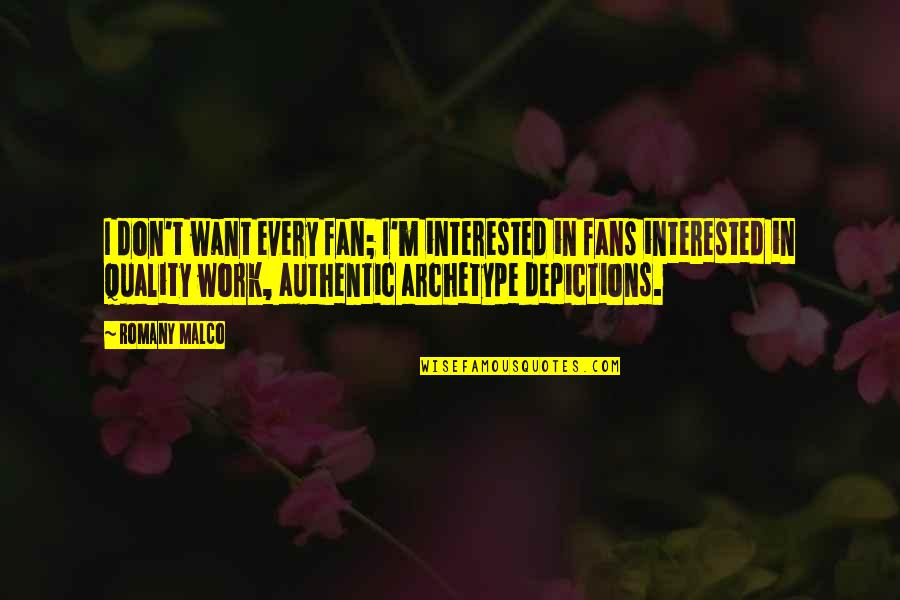 I don't want every fan; I'm interested in fans interested in quality work, authentic archetype depictions.
—
Romany Malco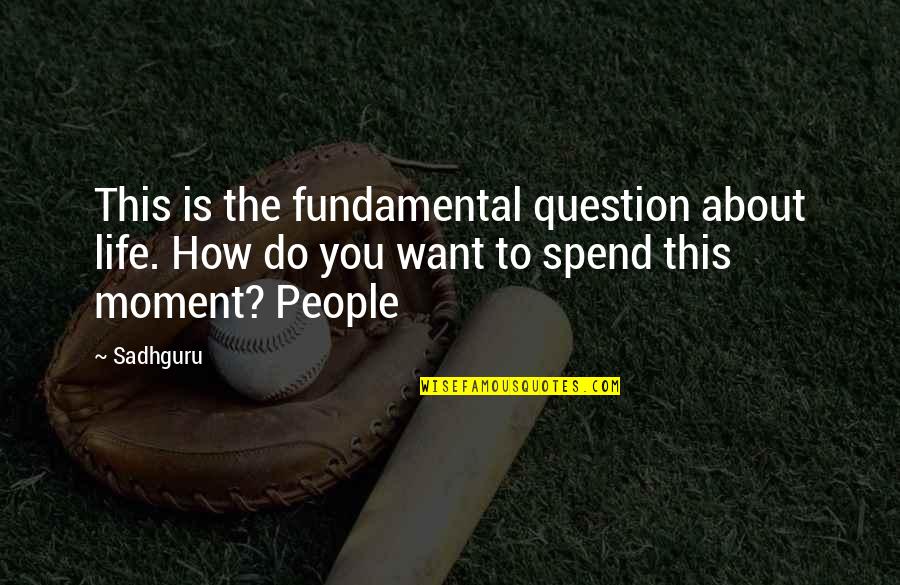 This is the fundamental question about life. How do you want to spend this moment? People —
Sadhguru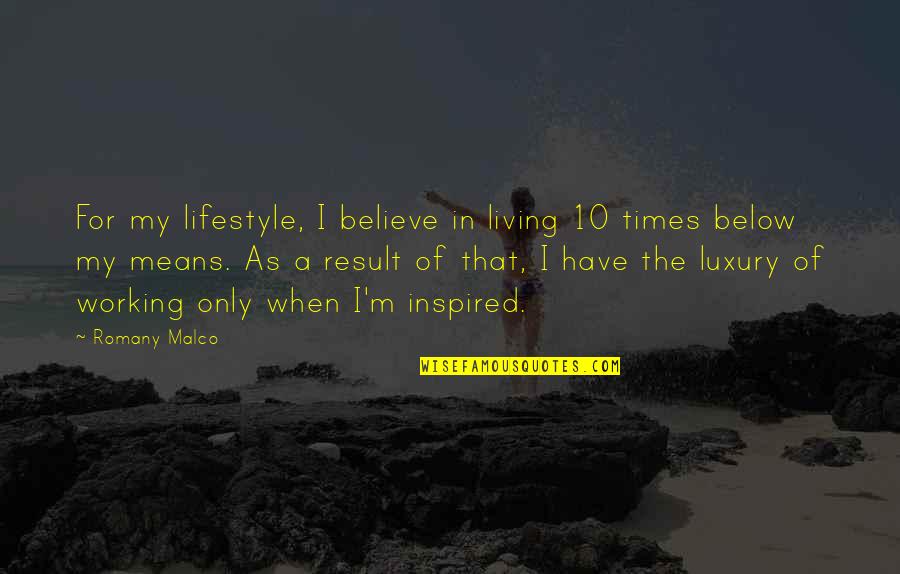 For my lifestyle, I believe in living 10 times below my means. As a result of that, I have the luxury of working only when I'm inspired. —
Romany Malco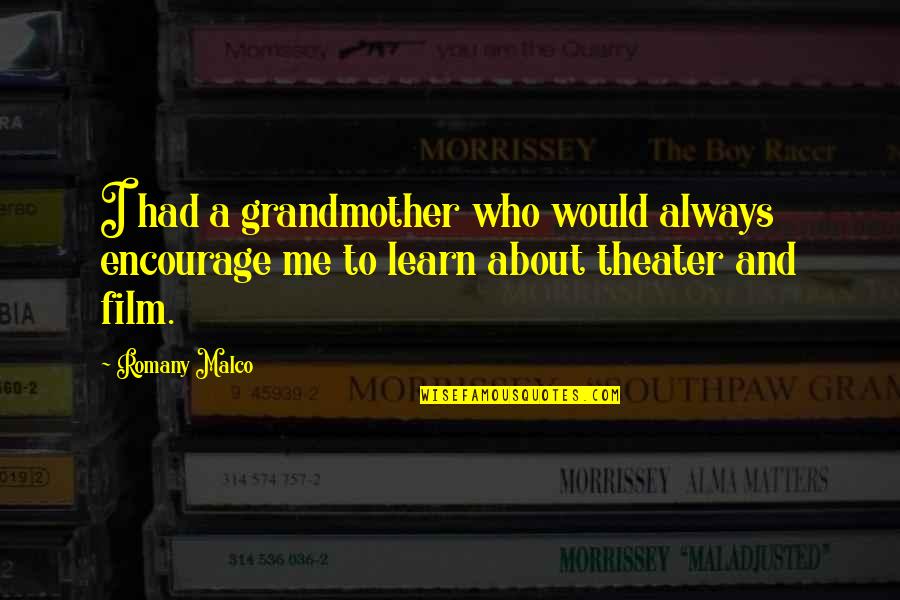 I had a grandmother who would always encourage me to learn about theater and film. —
Romany Malco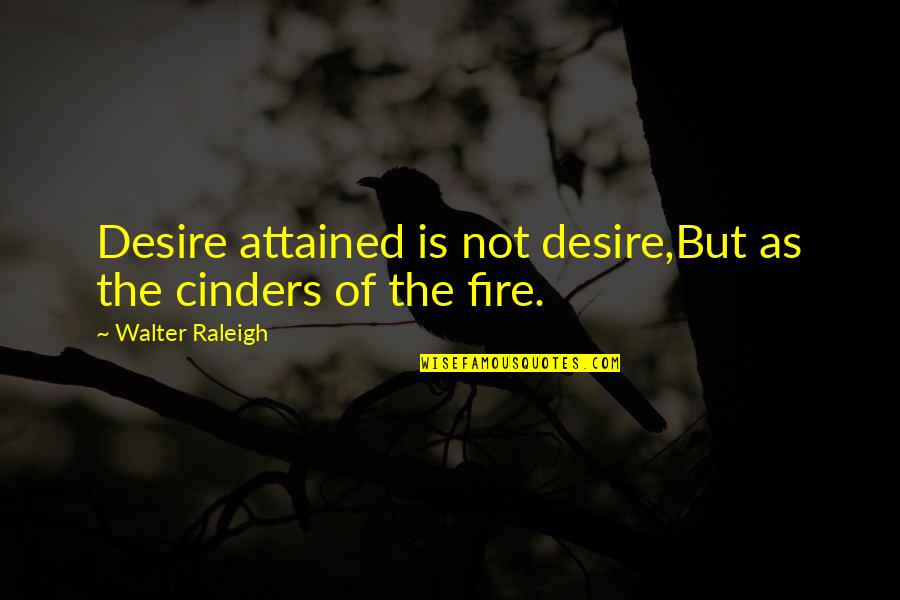 Desire attained is not desire,
But as the cinders of the fire. —
Walter Raleigh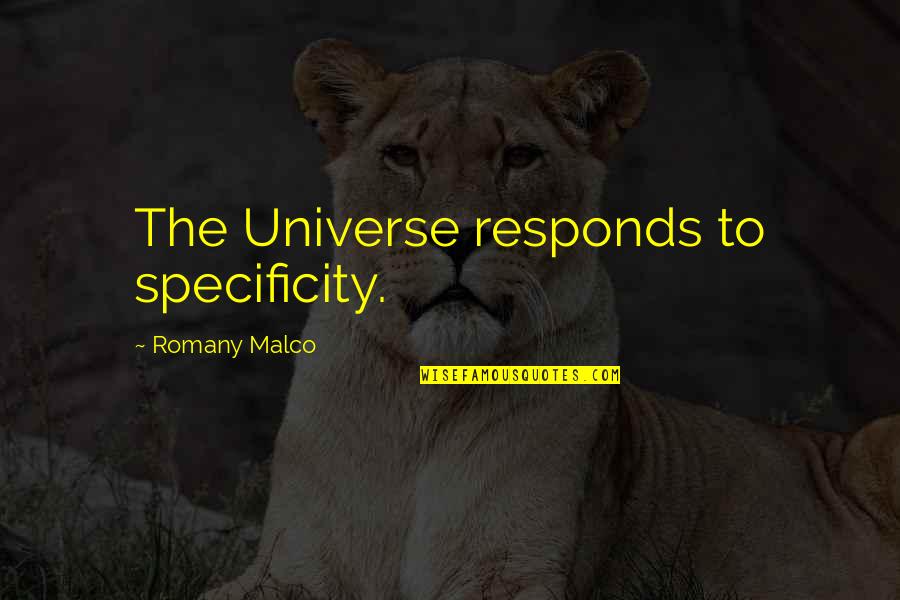 The Universe responds to specificity. —
Romany Malco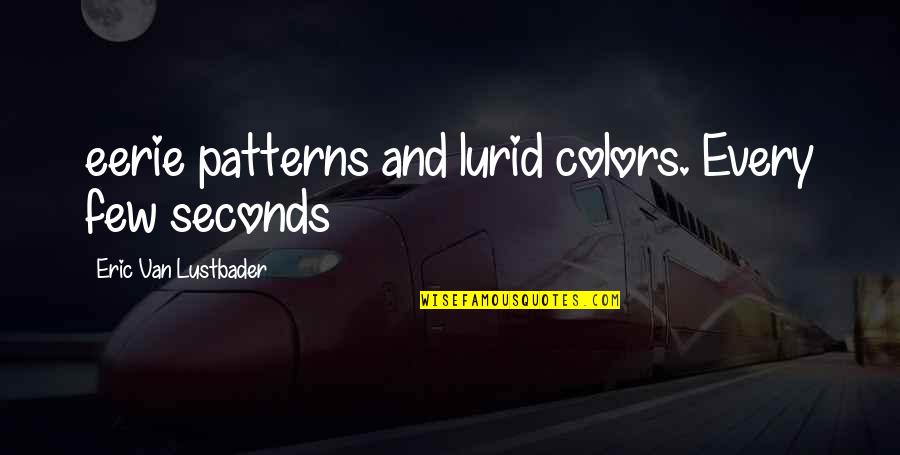 eerie patterns and lurid colors. Every few seconds —
Eric Van Lustbader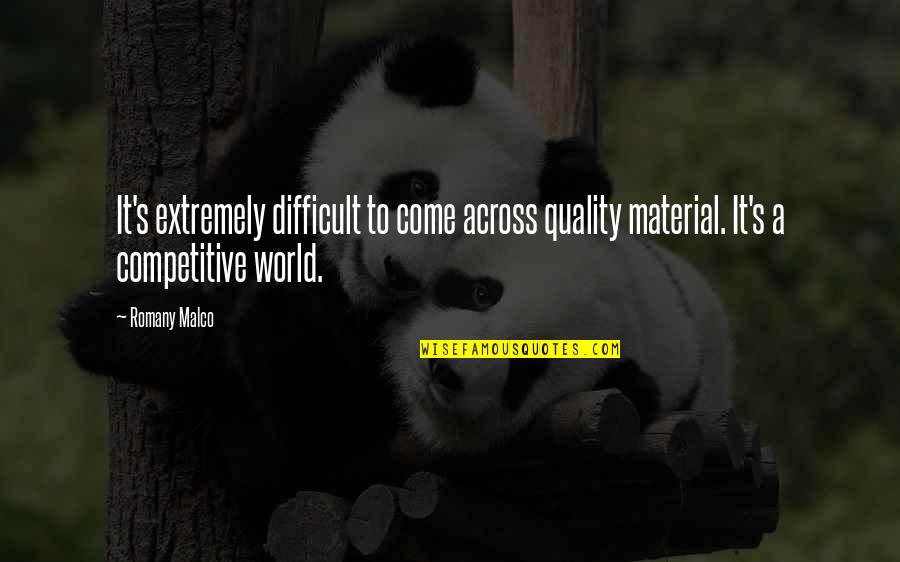 It's extremely difficult to come across quality material. It's a competitive world. —
Romany Malco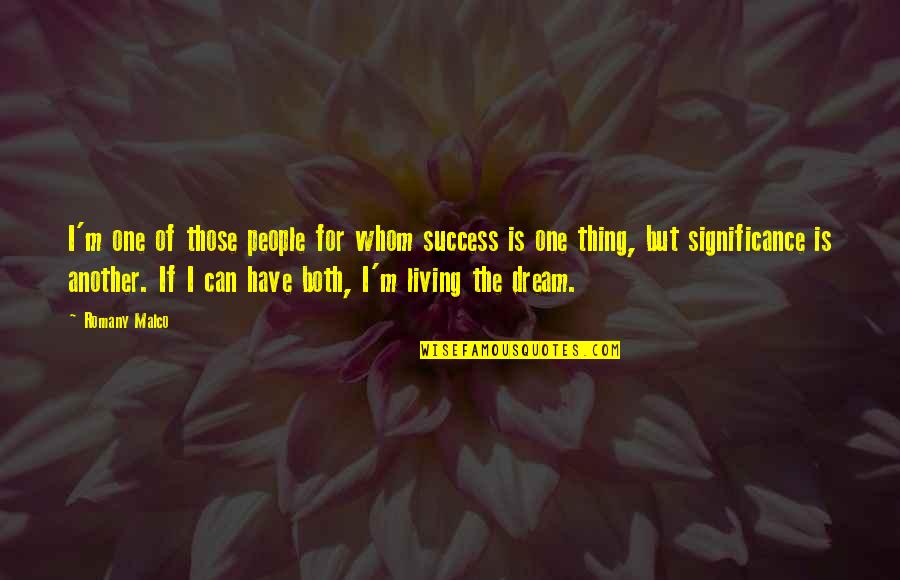 I'm one of those people for whom success is one thing, but significance is another. If I can have both, I'm living the dream. —
Romany Malco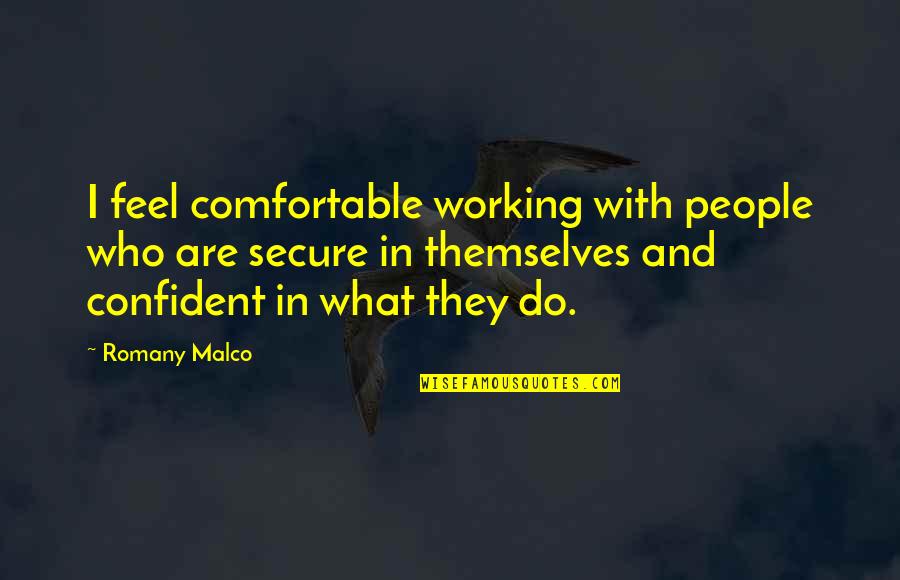 I feel comfortable working with people who are secure in themselves and confident in what they do. —
Romany Malco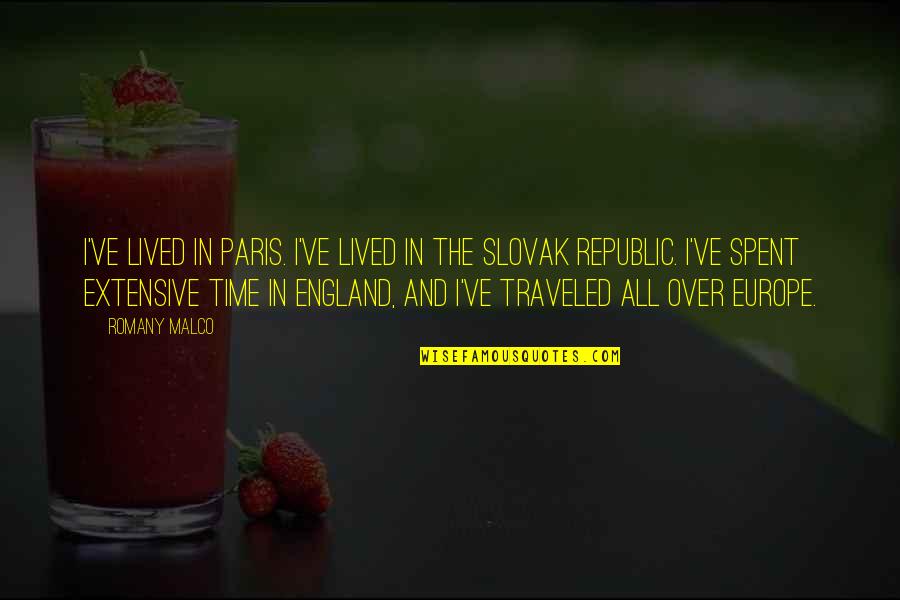 I've lived in Paris. I've lived in the Slovak Republic. I've spent extensive time in England, and I've traveled all over Europe. —
Romany Malco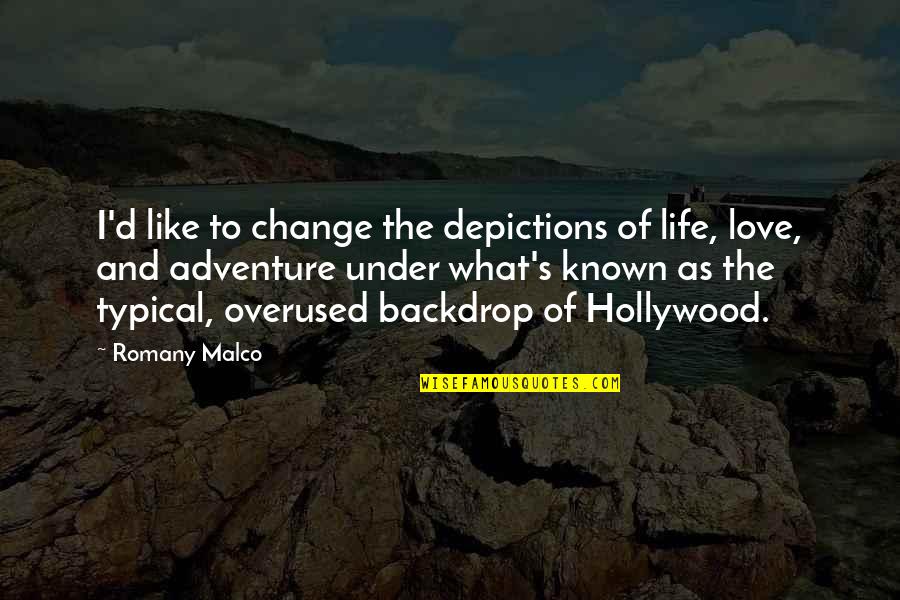 I'd like to change the depictions of life, love, and adventure under what's known as the typical, overused backdrop of Hollywood. —
Romany Malco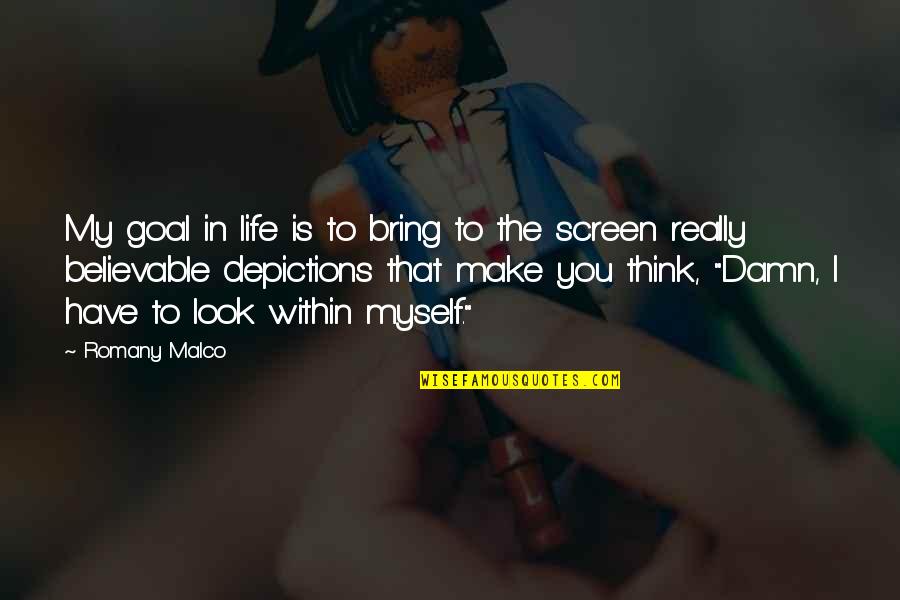 My goal in life is to bring to the screen really believable depictions that make you think, "Damn, I have to look within myself." —
Romany Malco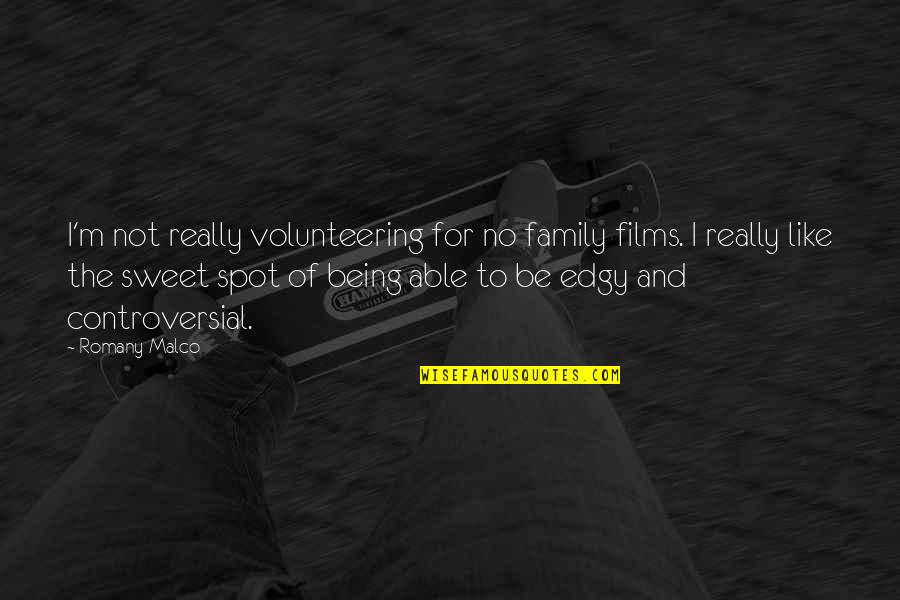 I'm not really volunteering for no family films. I really like the sweet spot of being able to be edgy and controversial. —
Romany Malco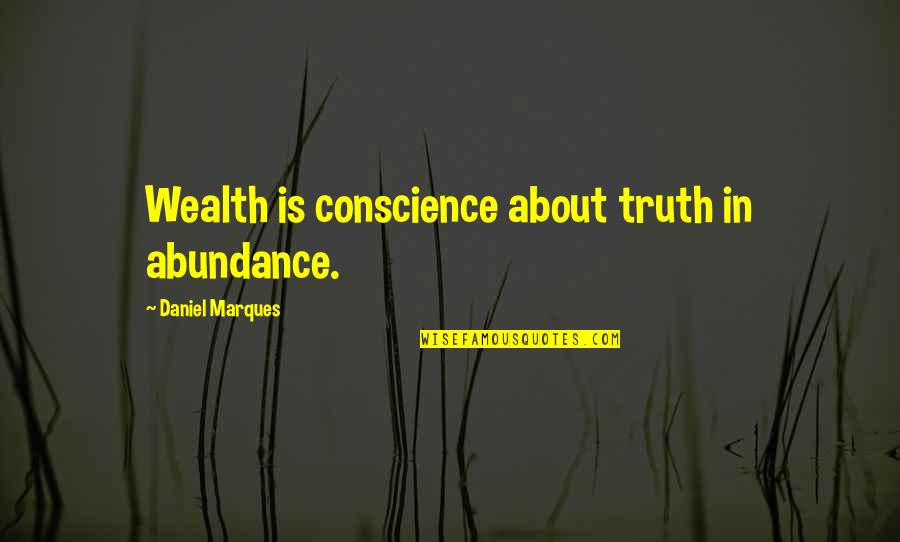 Wealth is conscience about truth in abundance. —
Daniel Marques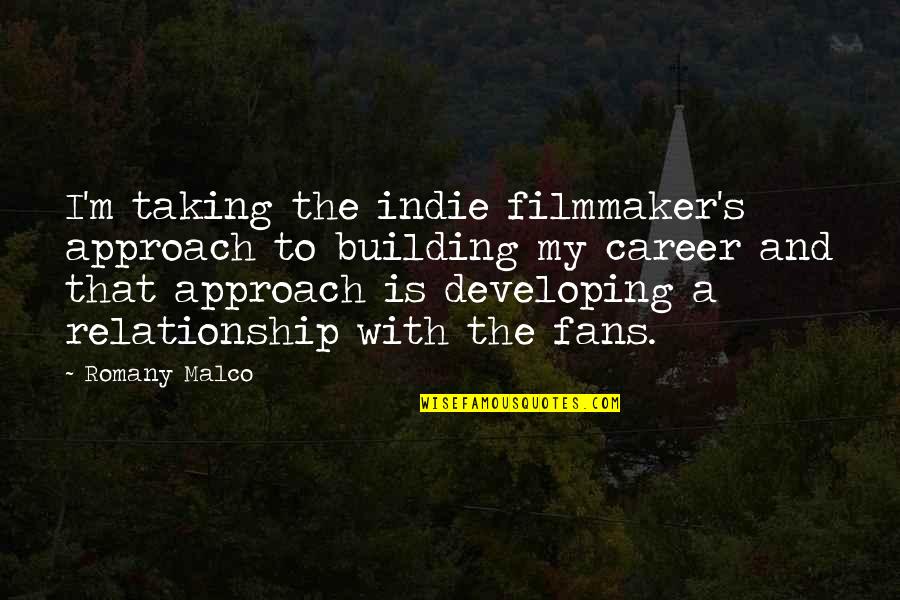 I'm taking the indie filmmaker's approach to building my career and that approach is developing a relationship with the fans. —
Romany Malco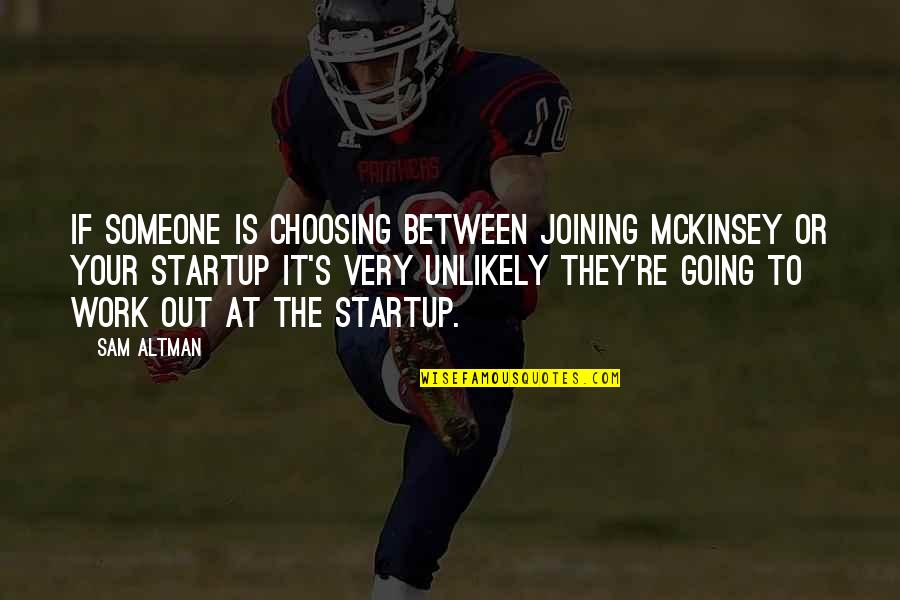 If someone is choosing between joining McKinsey or your startup it's very unlikely they're going to work out at the startup. —
Sam Altman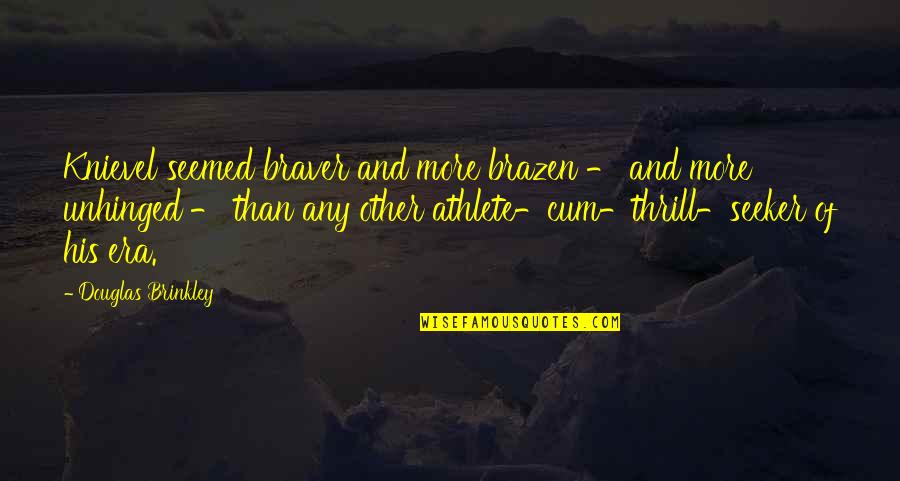 Knievel seemed braver and more brazen - and more unhinged - than any other athlete-cum-thrill-seeker of his era. —
Douglas Brinkley