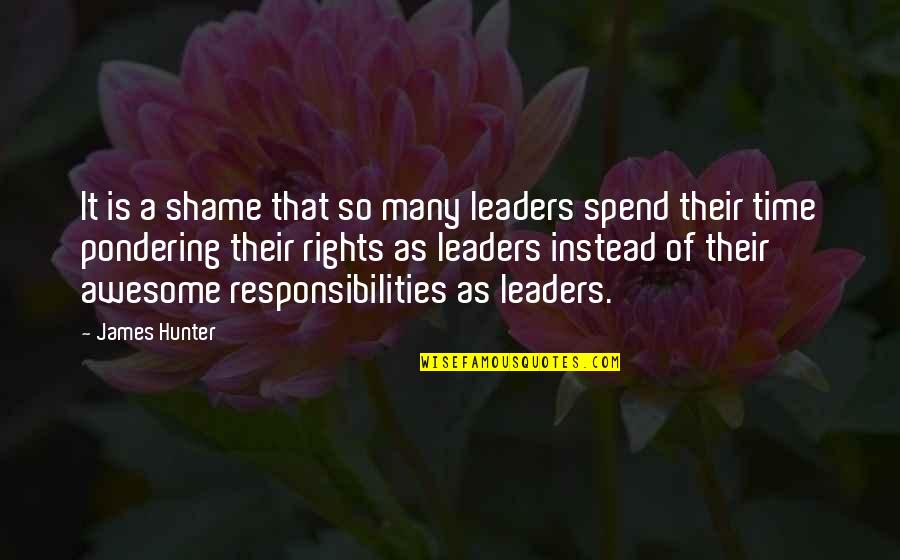 It is a shame that so many leaders spend their time pondering their rights as leaders instead of their awesome responsibilities as leaders.
—
James Hunter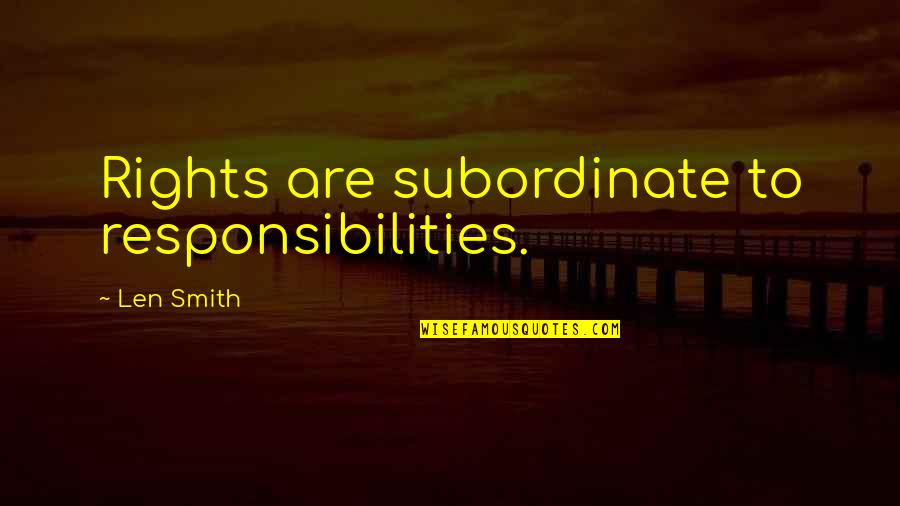 Rights are subordinate to responsibilities.
—
Len Smith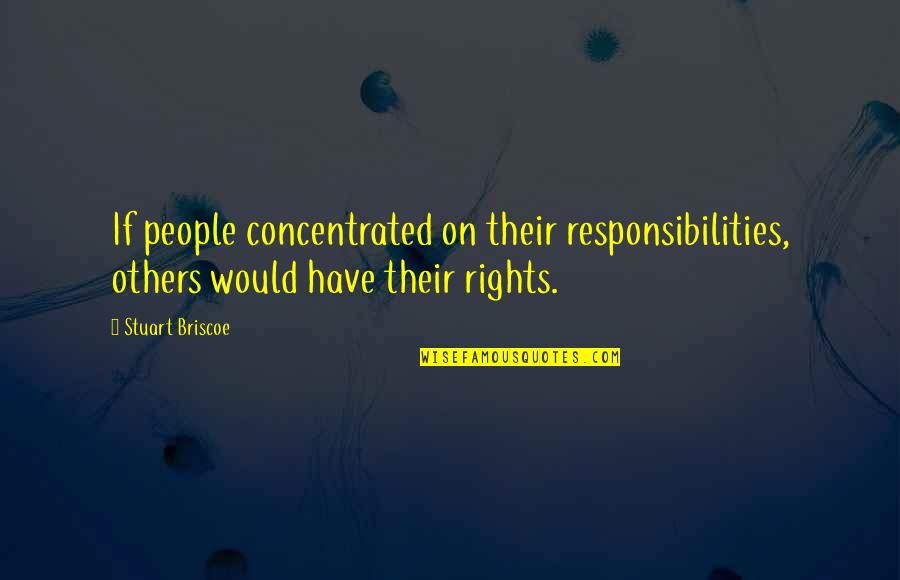 If people concentrated on their responsibilities, others would have their rights.
—
Stuart Briscoe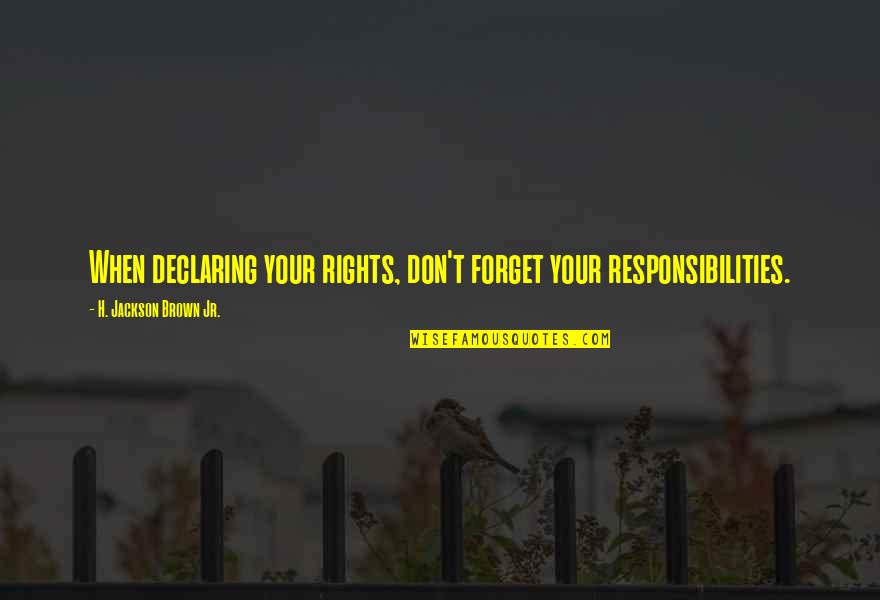 When declaring your rights, don't forget your responsibilities.
—
H. Jackson Brown Jr.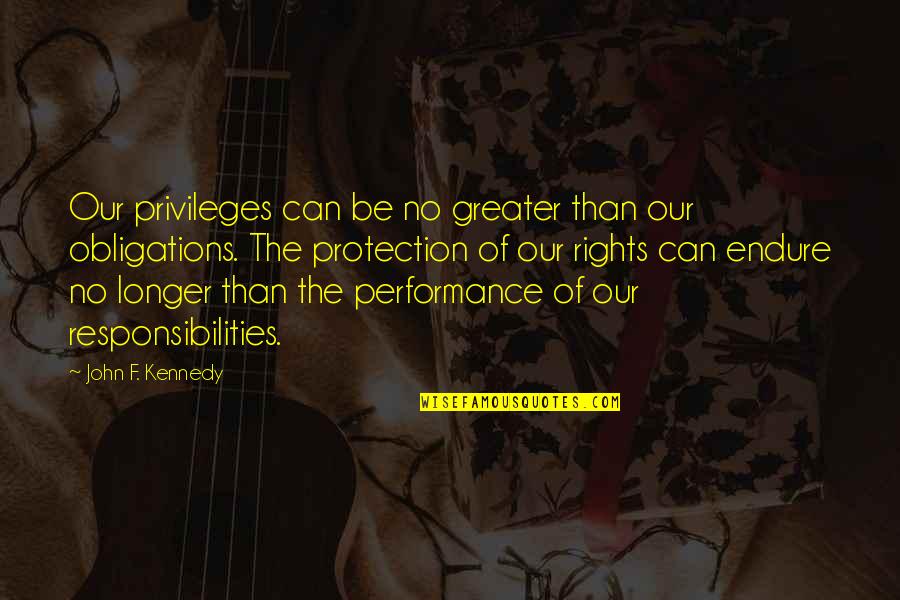 Our privileges can be no greater than our obligations. The protection of our rights can endure no longer than the performance of our responsibilities.
—
John F. Kennedy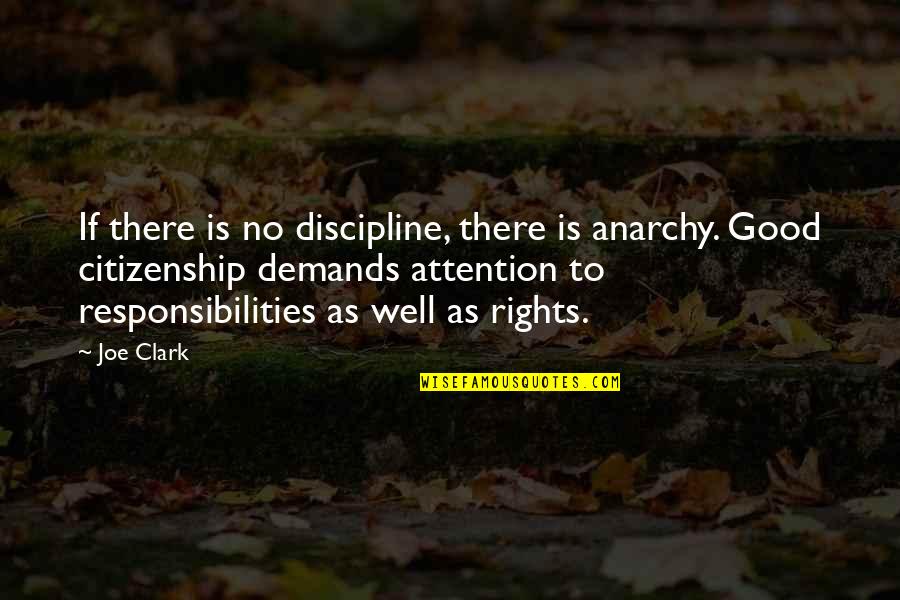 If there is no discipline, there is anarchy. Good citizenship demands attention to responsibilities as well as rights. —
Joe Clark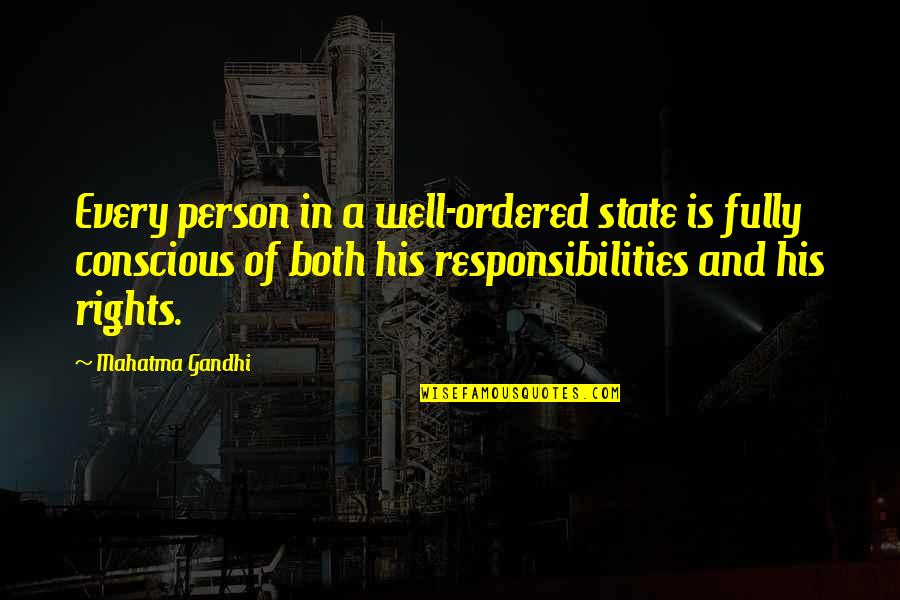 Every person in a well-ordered state is fully conscious of both his responsibilities and his rights. —
Mahatma Gandhi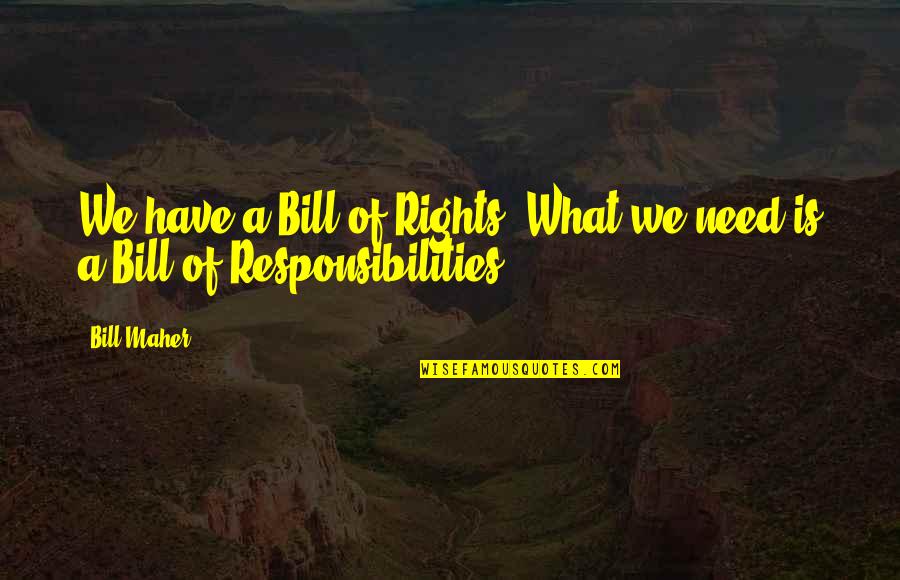 We have a Bill of Rights. What we need is a Bill of Responsibilities. —
Bill Maher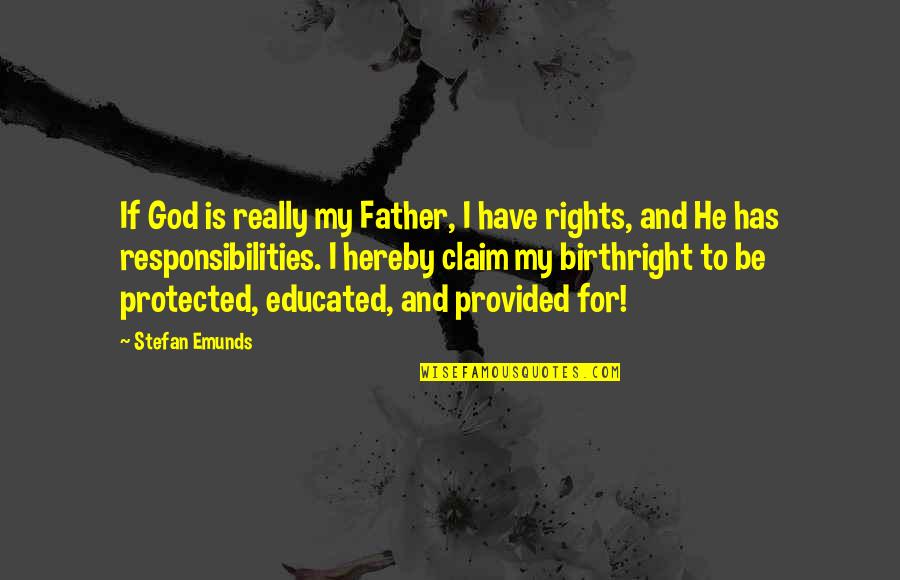 If God is really my Father, I have rights, and He has responsibilities. I hereby claim my birthright to be protected, educated, and provided for! —
Stefan Emunds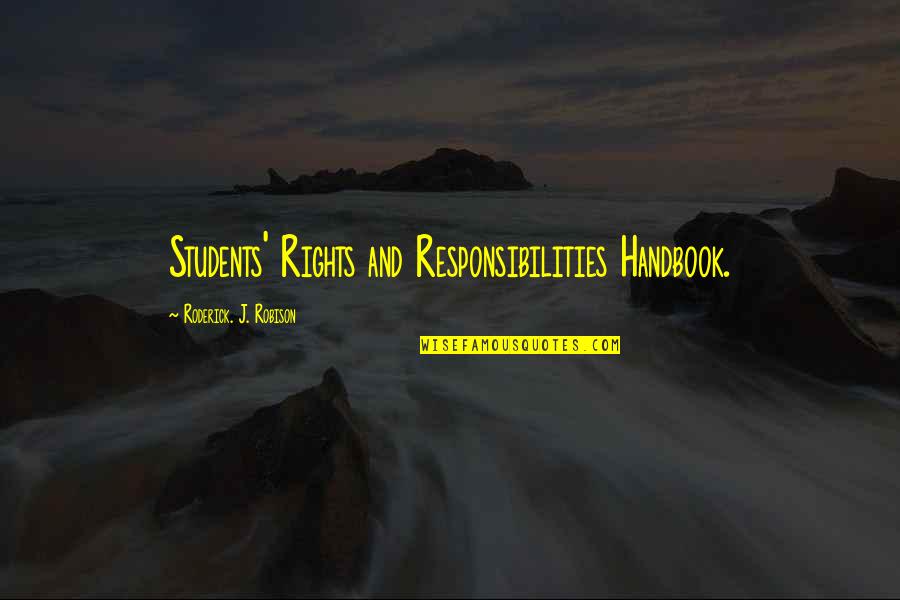 Students' Rights and Responsibilities Handbook. —
Roderick. J. Robison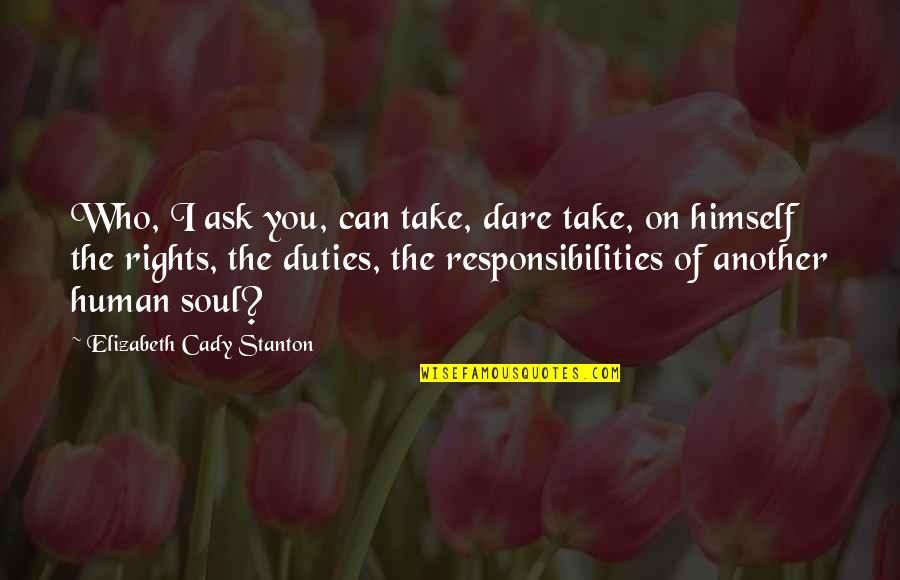 Who, I ask you, can take, dare take, on himself the rights, the duties, the responsibilities of another human soul? —
Elizabeth Cady Stanton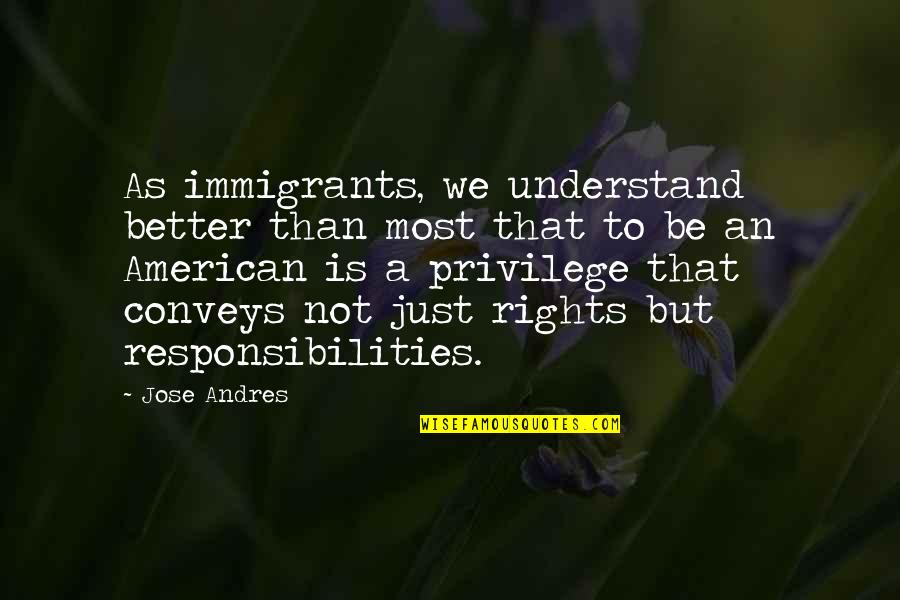 As immigrants, we understand better than most that to be an American is a privilege that conveys not just rights but responsibilities. —
Jose Andres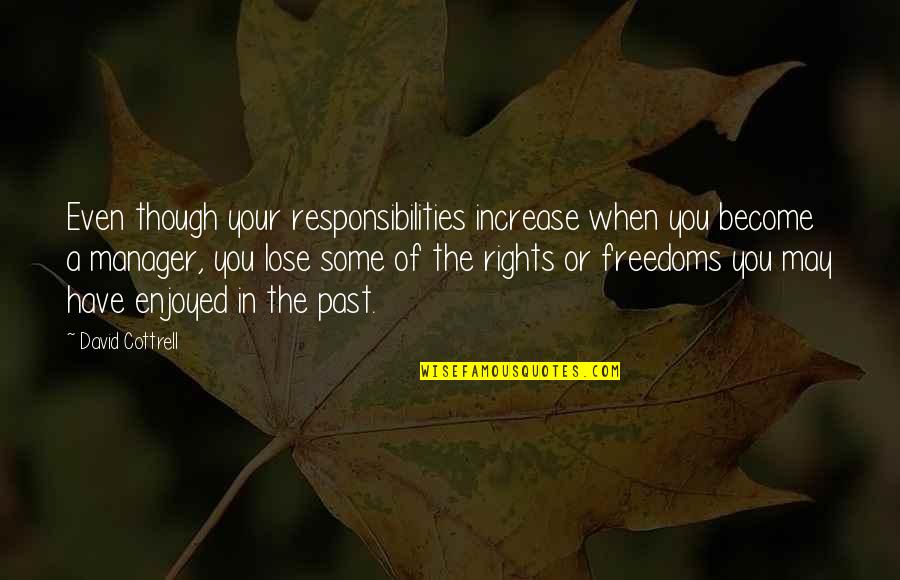 Even though your responsibilities increase when you become a manager, you lose some of the rights or freedoms you may have enjoyed in the past. —
David Cottrell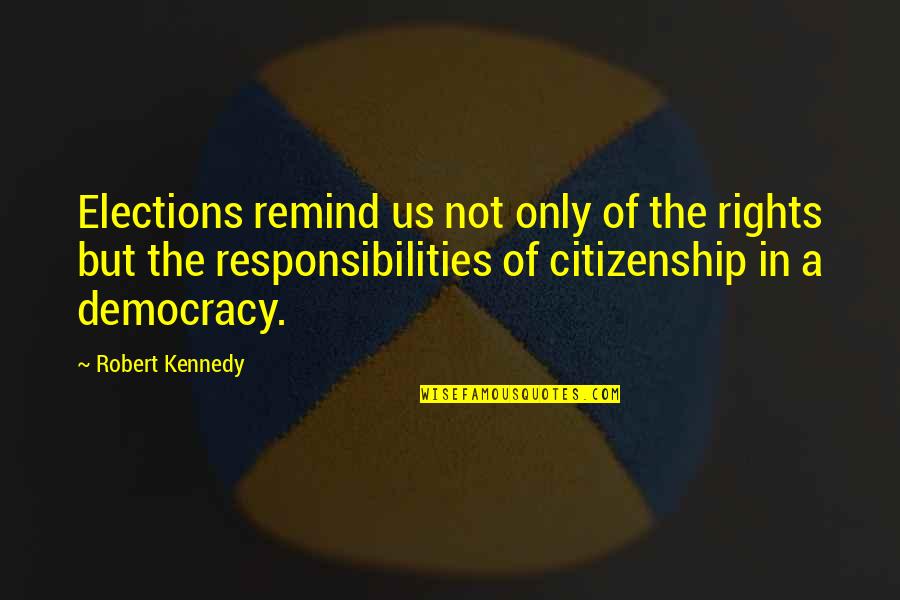 Elections remind us not only of the rights but the responsibilities of citizenship in a democracy. —
Robert Kennedy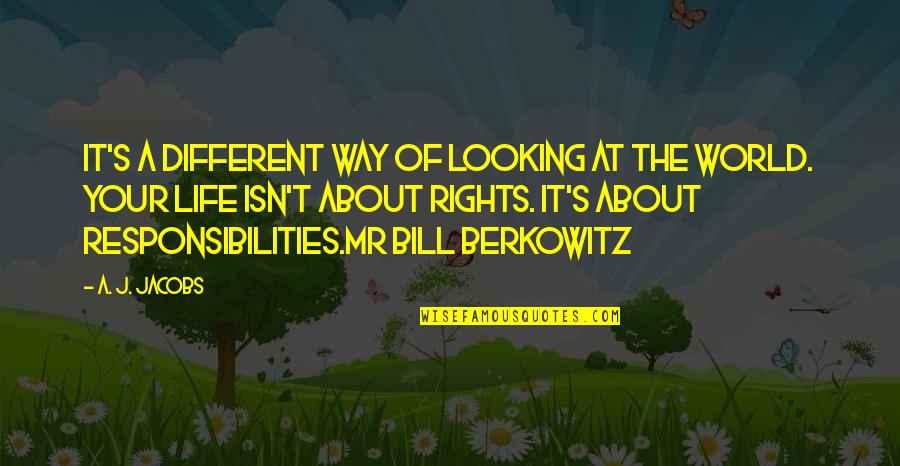 It's a different way of looking at the world. Your life isn't about rights. It's about responsibilities.
Mr Bill Berkowitz —
A. J. Jacobs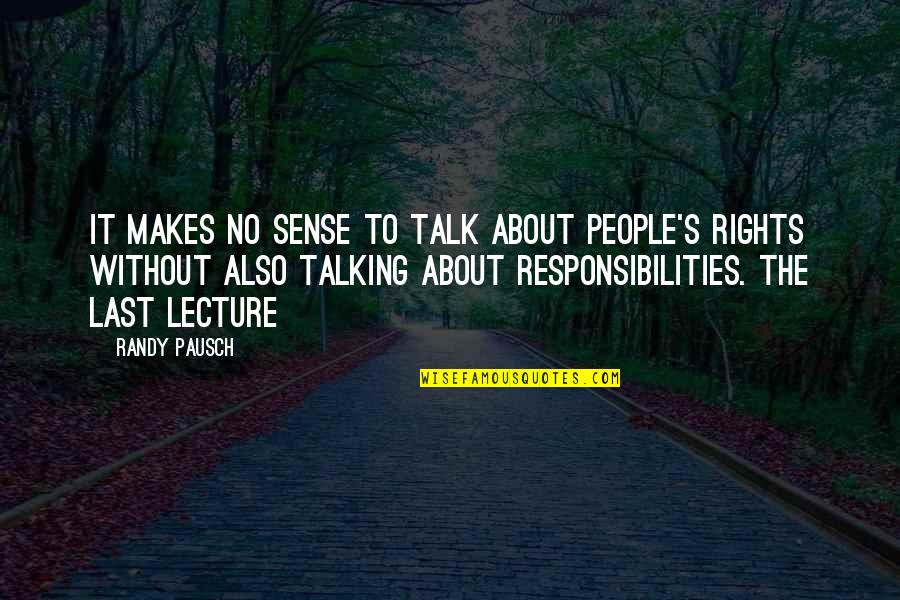 It makes no sense to talk about people's rights without also talking about responsibilities. The Last Lecture —
Randy Pausch