Refuse To See Quotes
Collection of top 28 famous quotes about Refuse To See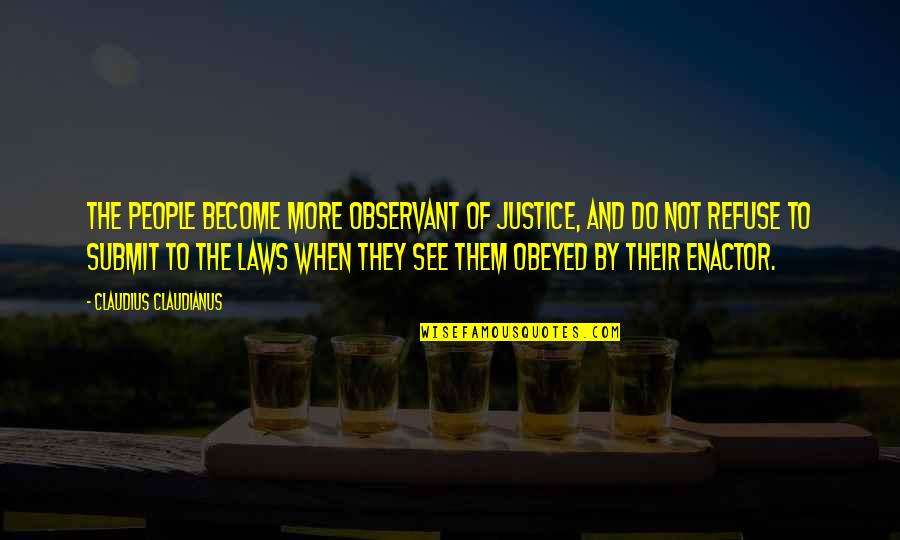 The people become more observant of justice, and do not refuse to submit to the laws when they see them obeyed by their enactor.
—
Claudius Claudianus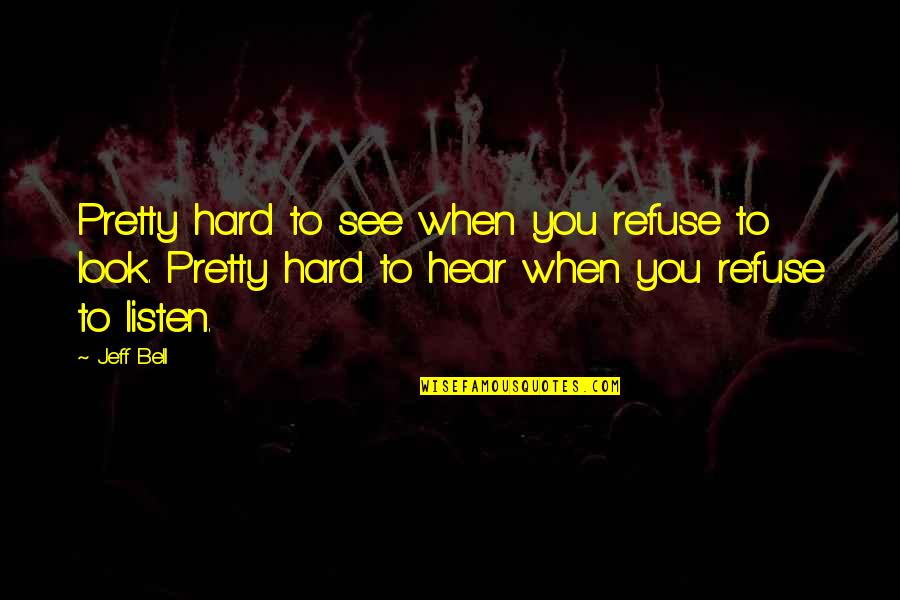 Pretty hard to see when you refuse to look. Pretty hard to hear when you refuse to listen.
—
Jeff Bell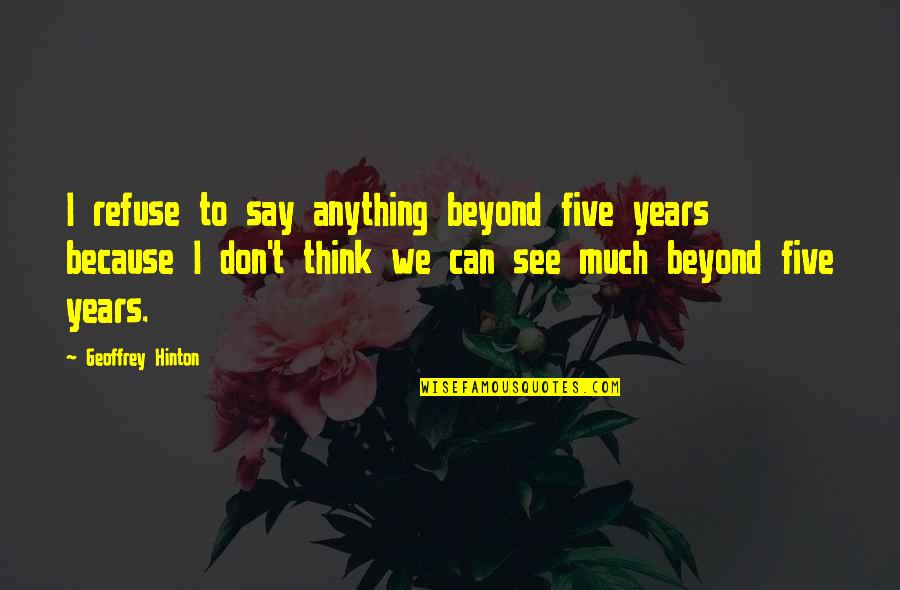 I refuse to say anything beyond five years because I don't think we can see much beyond five years.
—
Geoffrey Hinton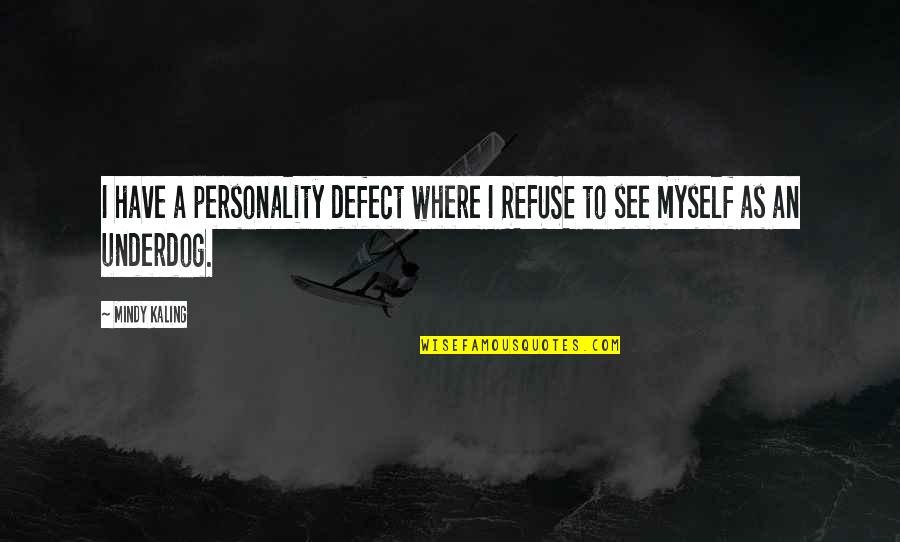 I have a personality defect where I REFUSE to see myself as an underdog.
—
Mindy Kaling
You cannot refuse to eat just because there's a chance of being choked.
—
Lisa See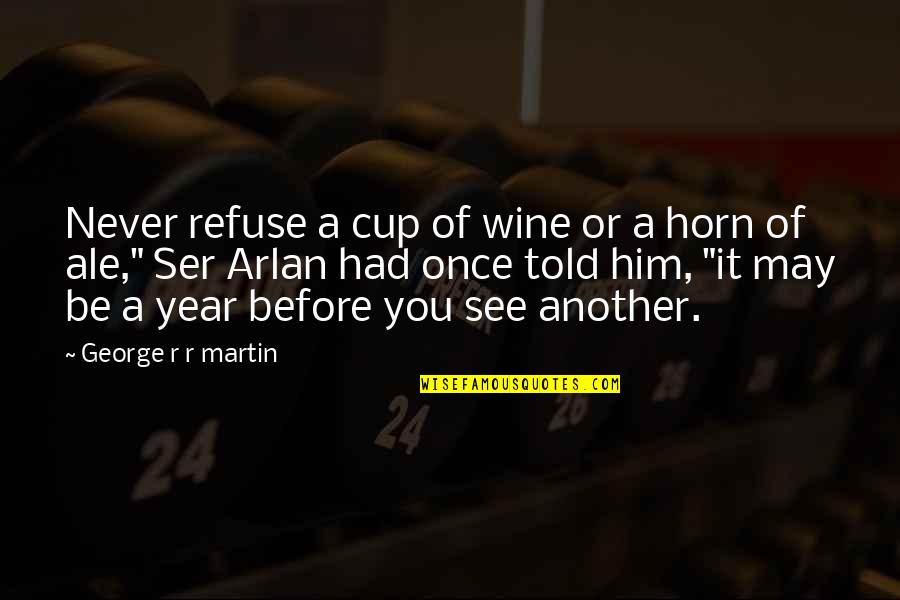 Never refuse a cup of wine or a horn of ale," Ser Arlan had once told him, "it may be a year before you see another.
—
George R R Martin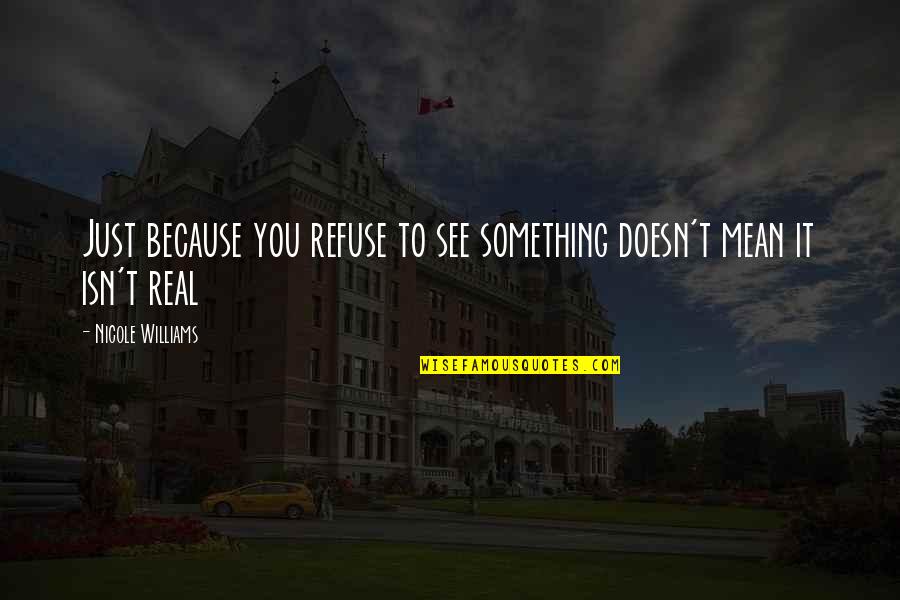 Just because you refuse to see something doesn't mean it isn't real
—
Nicole Williams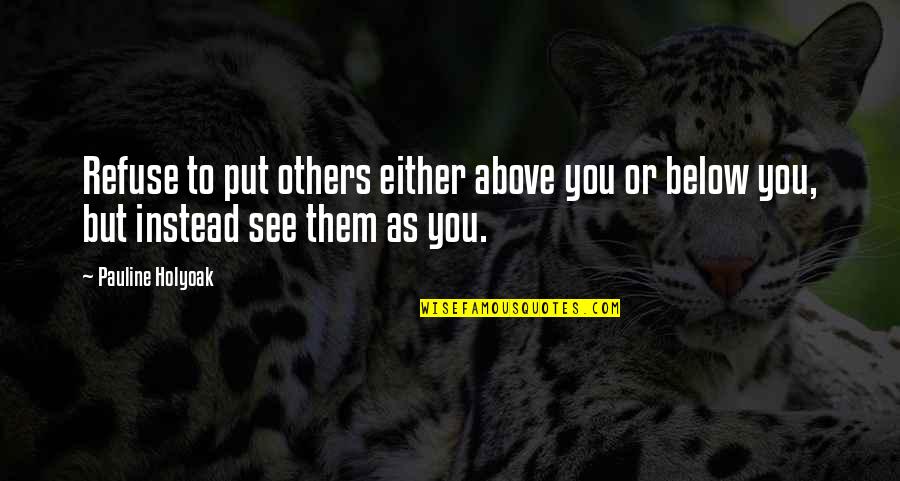 Refuse to put others either above you or below you, but instead see them as you. —
Pauline Holyoak
Refuse to see
anything without seeing God in it. via Donald S. Whitney Ten Questions To Diagnose Your Spiritual Health —
Charles Haddon Spurgeon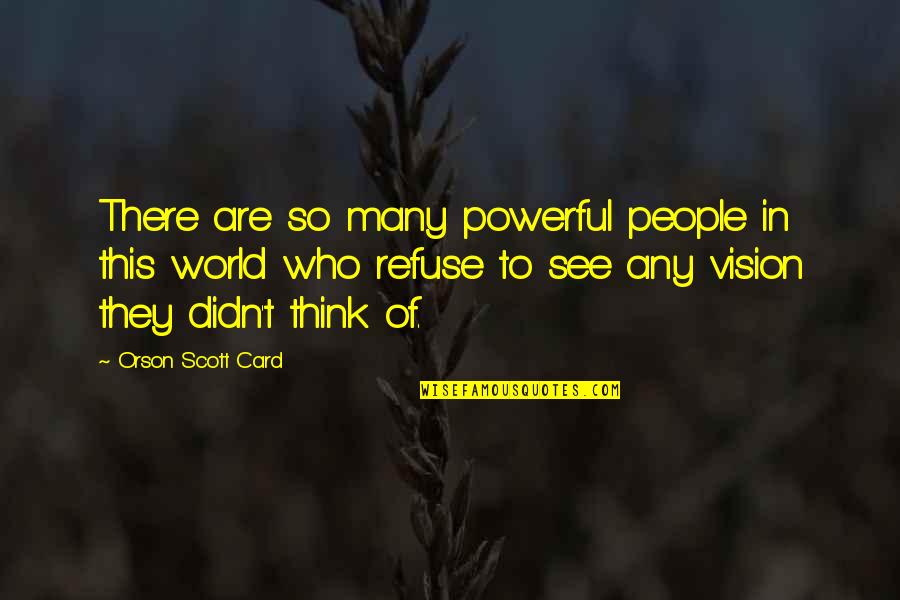 There are so many powerful people in this world who
refuse to see
any vision they didn't think of. —
Orson Scott Card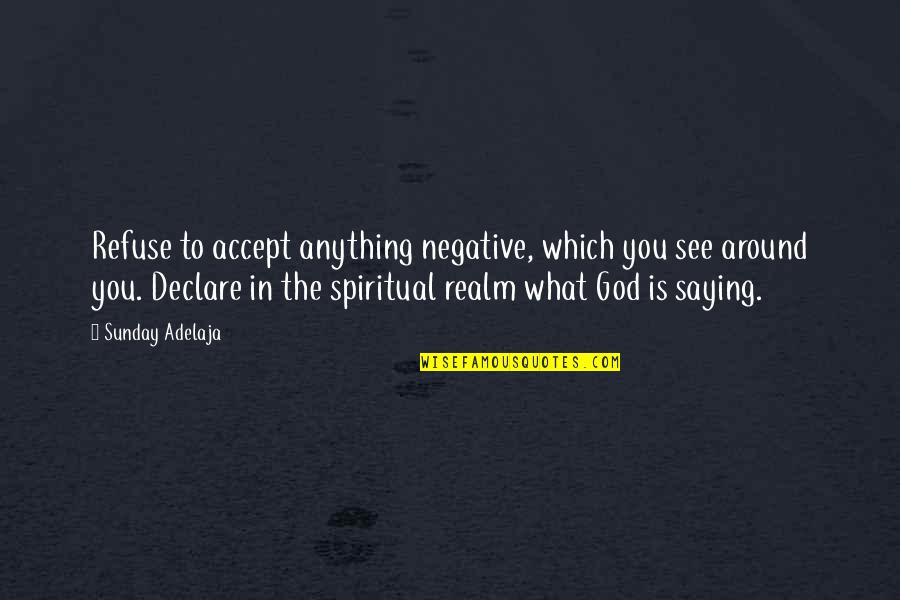 Refuse to accept anything negative, which you see around you. Declare in the spiritual realm what God is saying. —
Sunday Adelaja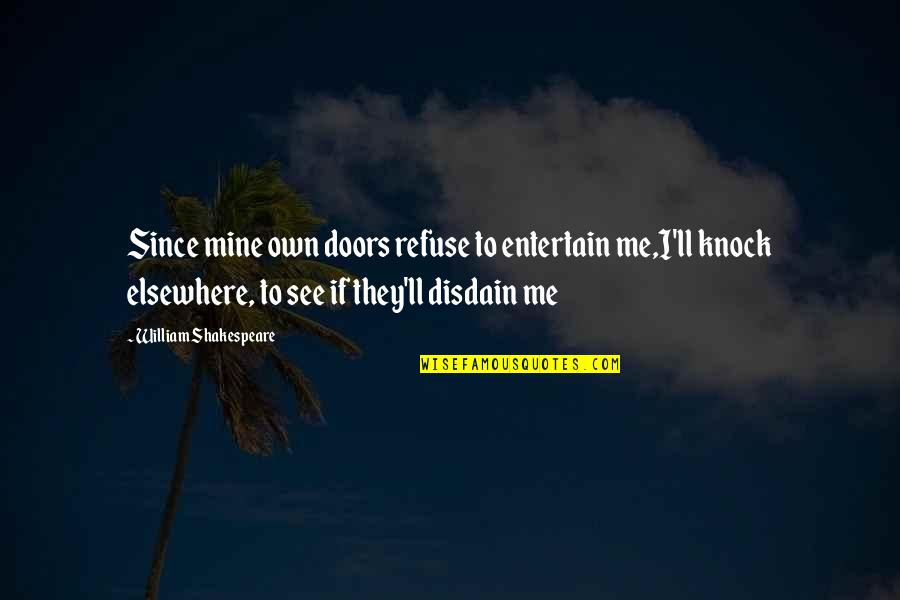 Since mine own doors refuse to entertain me,
I'll knock elsewhere, to see if they'll disdain me —
William Shakespeare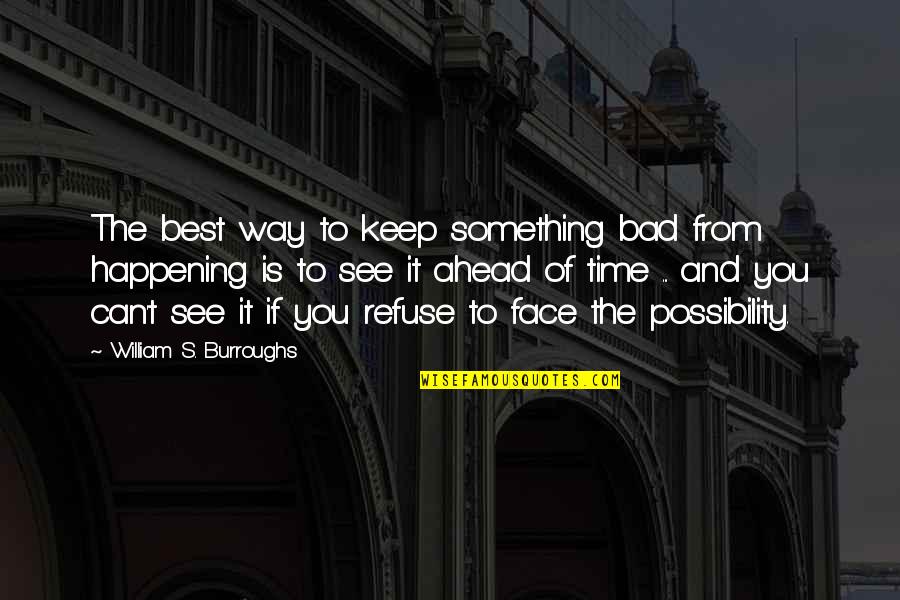 The best way to keep something bad from happening is to see it ahead of time ... and you can't see it if you refuse to face the possibility. —
William S. Burroughs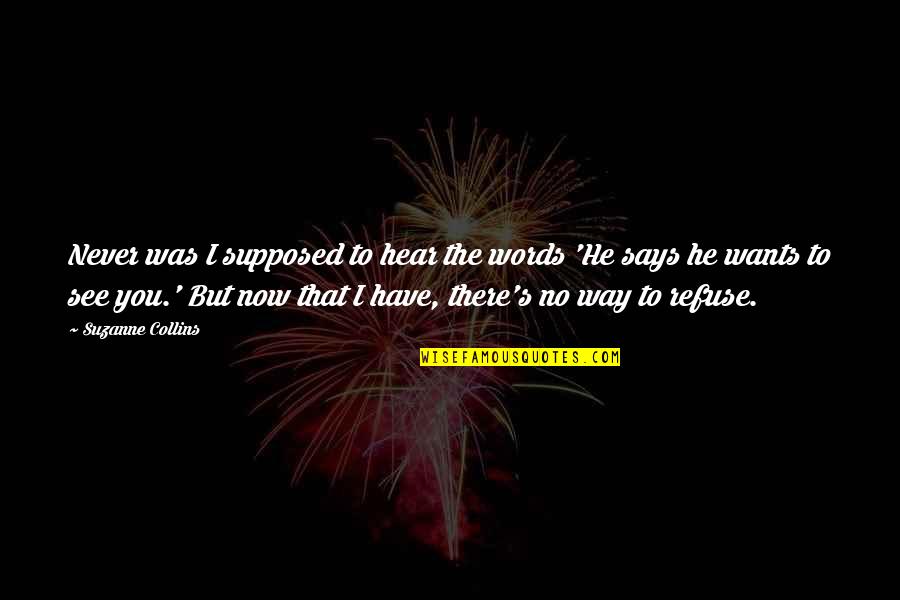 Never was I supposed to hear the words 'He says he wants to see you.' But now that I have, there's no way to refuse. —
Suzanne Collins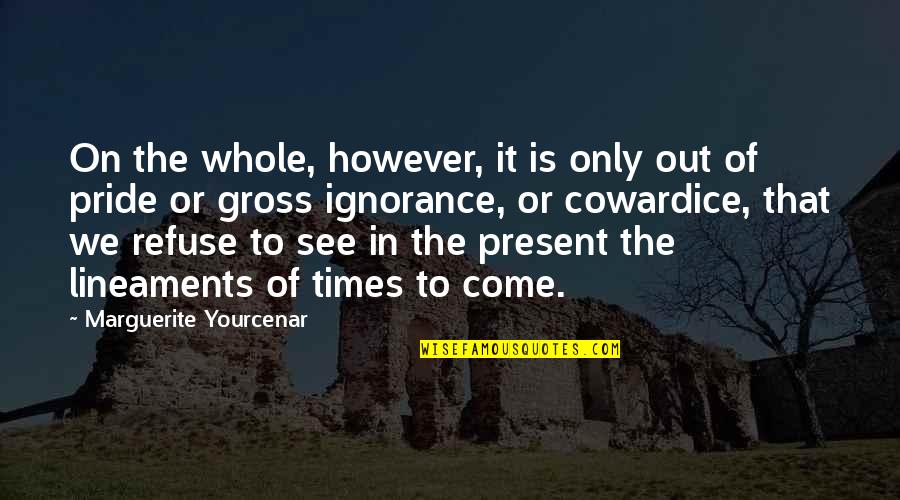 On the whole, however, it is only out of pride or gross ignorance, or cowardice, that we
refuse to see
in the present the lineaments of times to come. —
Marguerite Yourcenar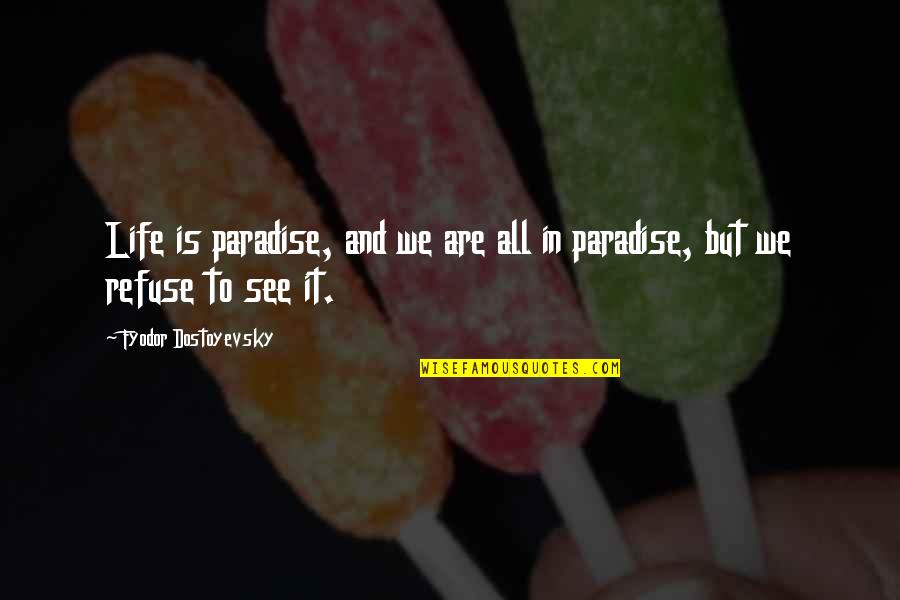 Life is paradise, and we are all in paradise, but we
refuse to see
it. —
Fyodor Dostoyevsky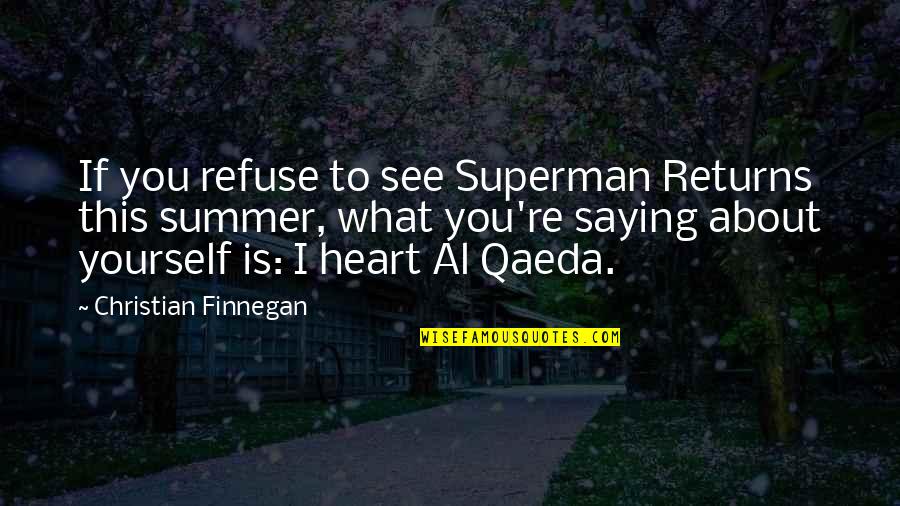 If you
refuse to see
Superman Returns this summer, what you're saying about yourself is: I heart Al Qaeda. —
Christian Finnegan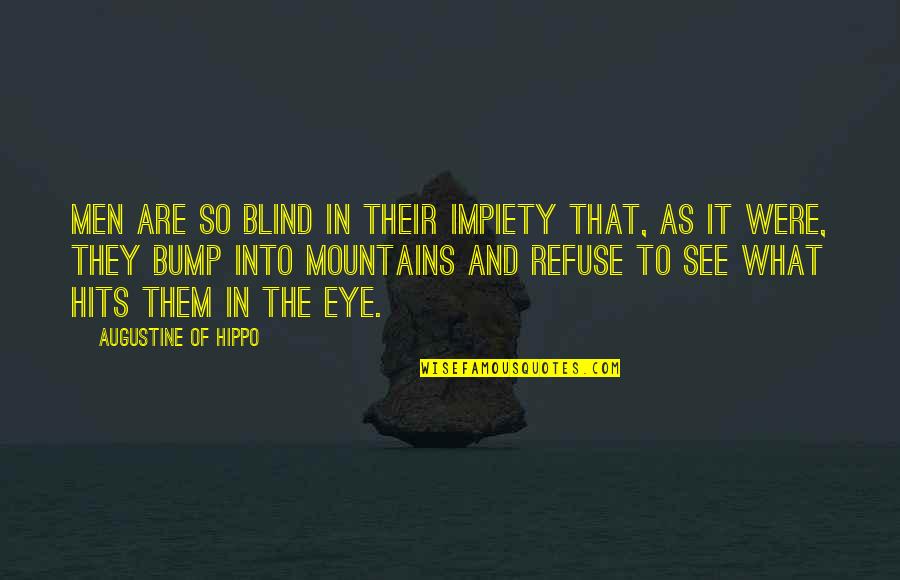 Men are so blind in their impiety that, as it were, they bump into mountains and
refuse to see
what hits them in the eye. —
Augustine Of Hippo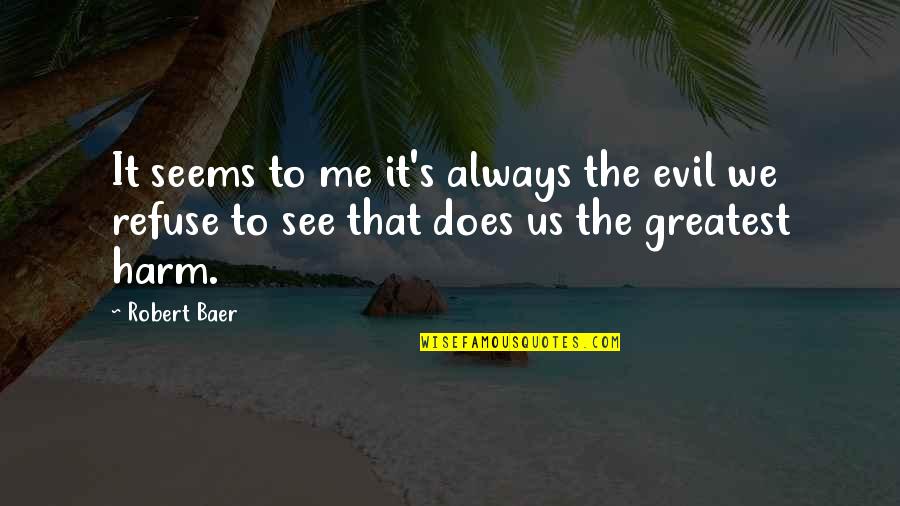 It seems to me it's always the evil we
refuse to see
that does us the greatest harm. —
Robert Baer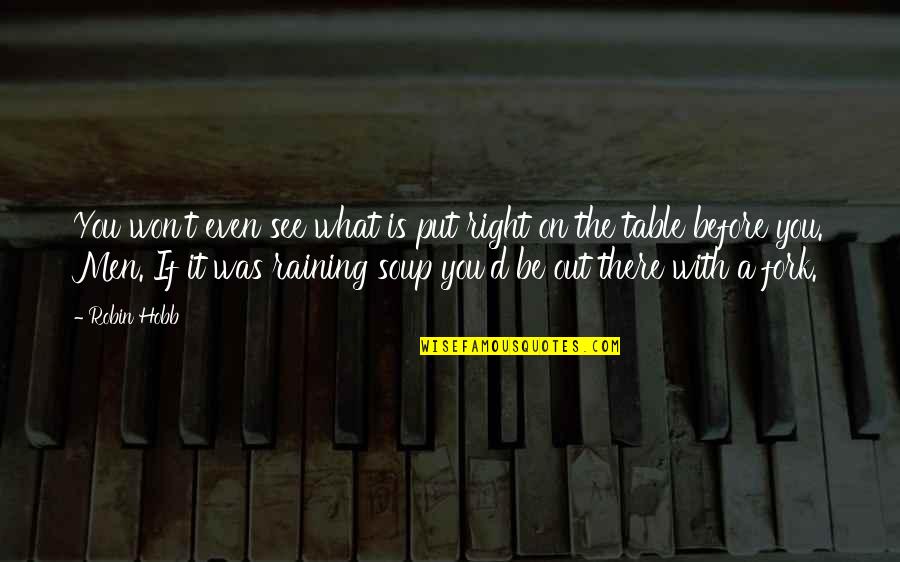 You won't even see what is put right on the table before you. Men. If it was raining soup you'd be out there with a fork. —
Robin Hobb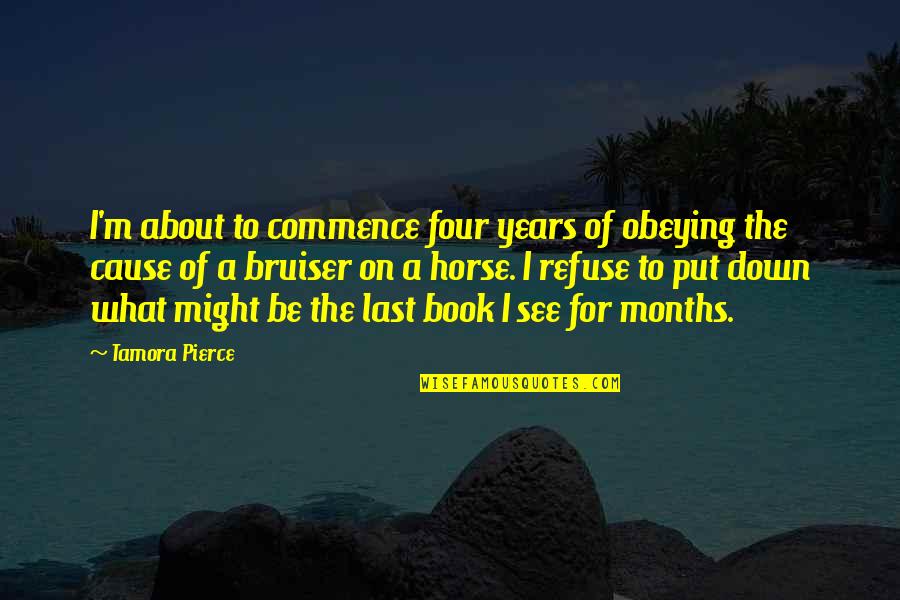 I'm about to commence four years of obeying the cause of a bruiser on a horse. I refuse to put down what might be the last book I see for months. —
Tamora Pierce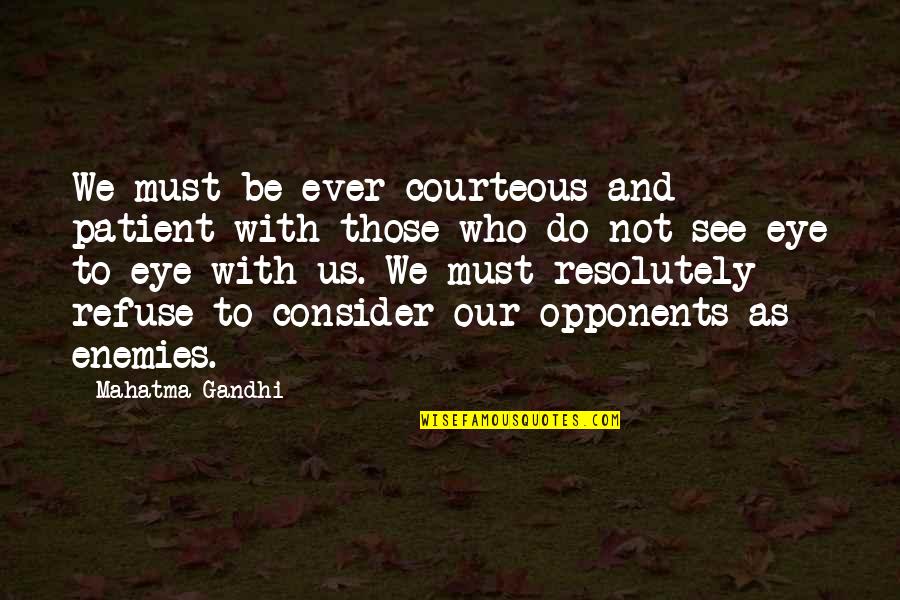 We must be ever courteous and patient with those who do not see eye to eye with us. We must resolutely refuse to consider our opponents as enemies. —
Mahatma Gandhi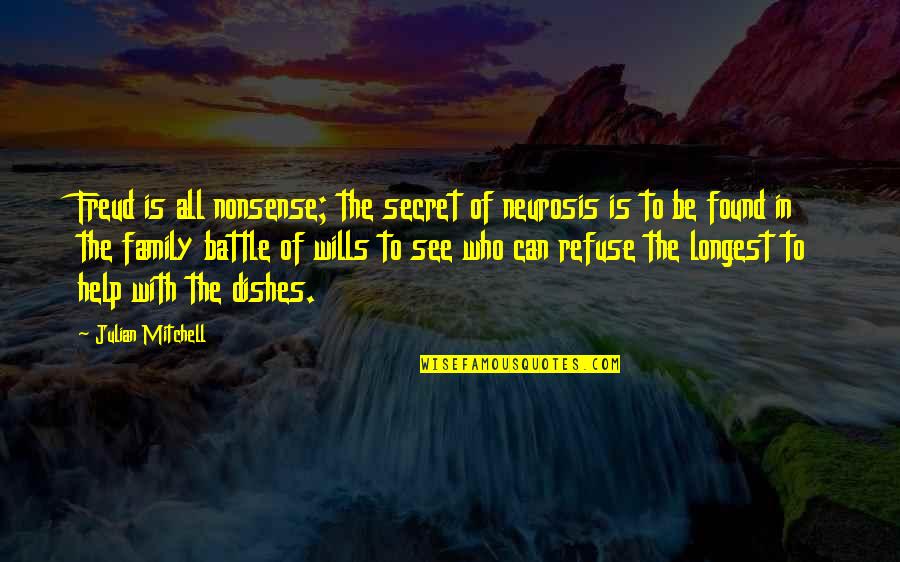 Freud is all nonsense; the secret of neurosis is to be found in the family battle of wills to see who can refuse the longest to help with the dishes. —
Julian Mitchell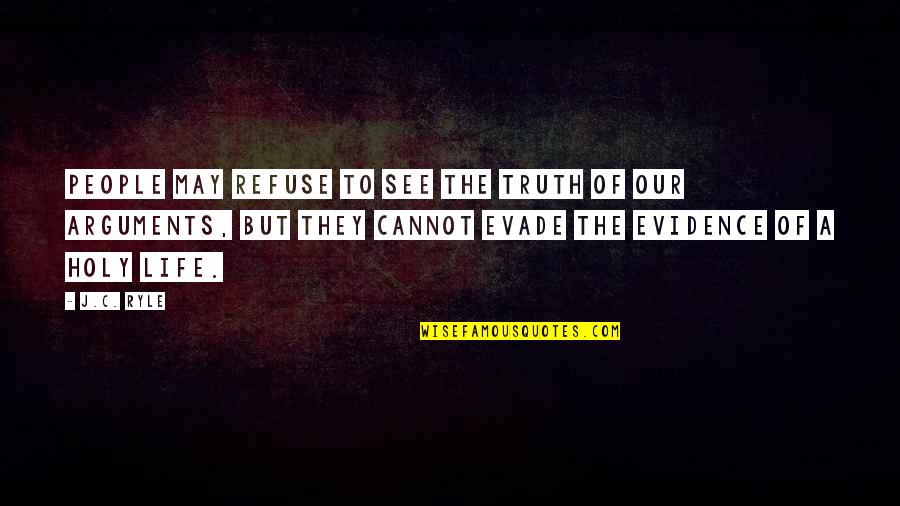 People may
refuse to see
the truth of our arguments, but they cannot evade the evidence of a holy life. —
J.C. Ryle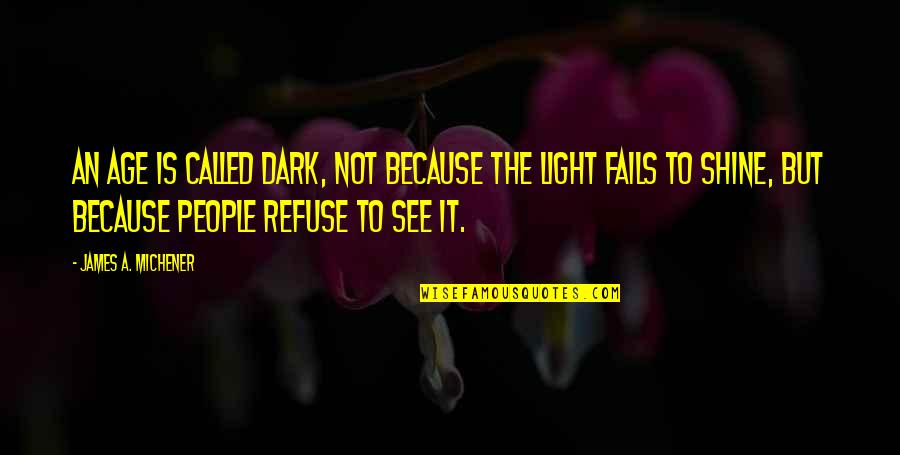 An age is called Dark, not because the light fails to shine, but because people
refuse to see
it. —
James A. Michener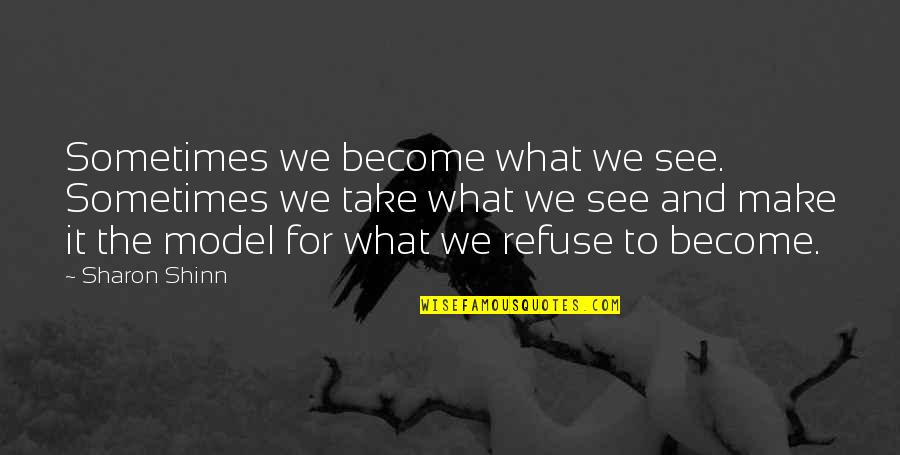 Sometimes we become what we see. Sometimes we take what we see and make it the model for what we refuse to become. —
Sharon Shinn