Ready To Change Quotes
Collection of top 40 famous quotes about Ready To Change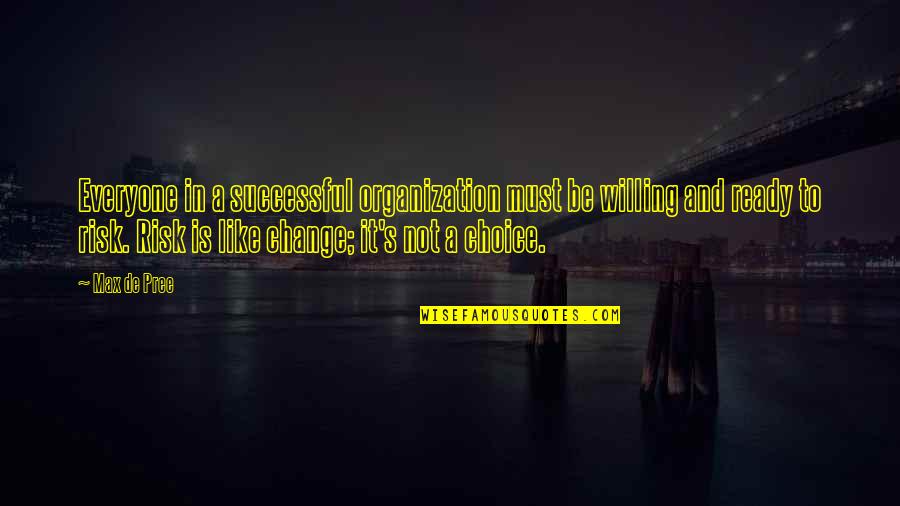 Everyone in a successful organization must be willing and ready to risk. Risk is like change; it's not a choice.
—
Max De Pree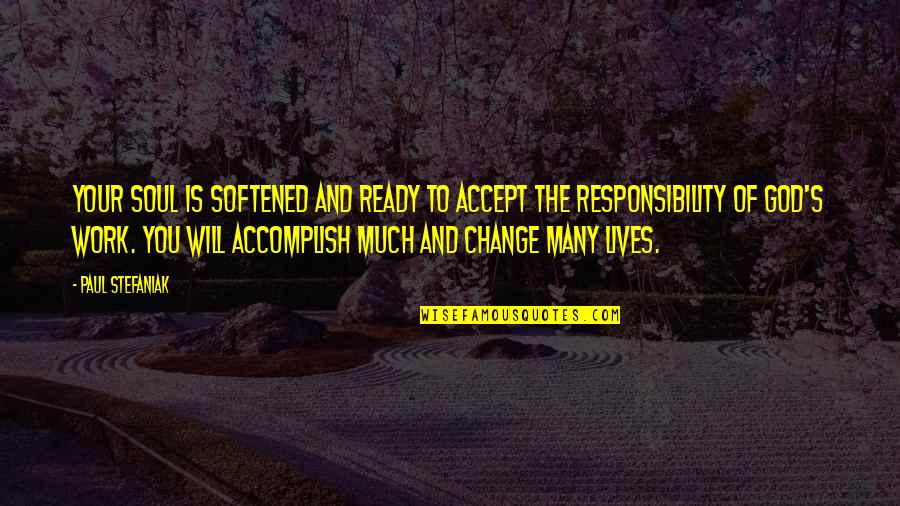 Your soul is softened and ready to accept the responsibility of God's work. You will accomplish much and change many lives.
—
Paul Stefaniak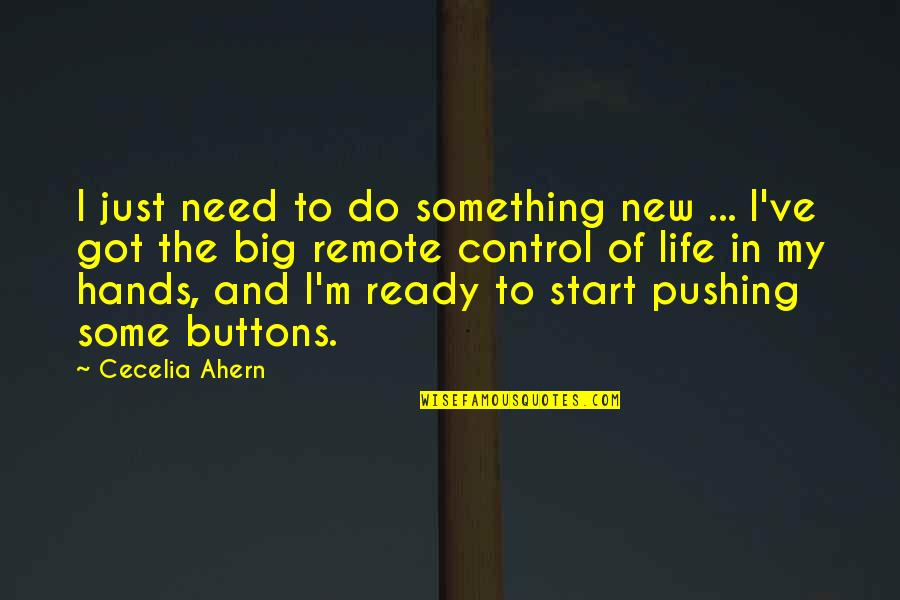 I just need to do something new ... I've got the big remote control of life in my hands, and I'm ready to start pushing some buttons.
—
Cecelia Ahern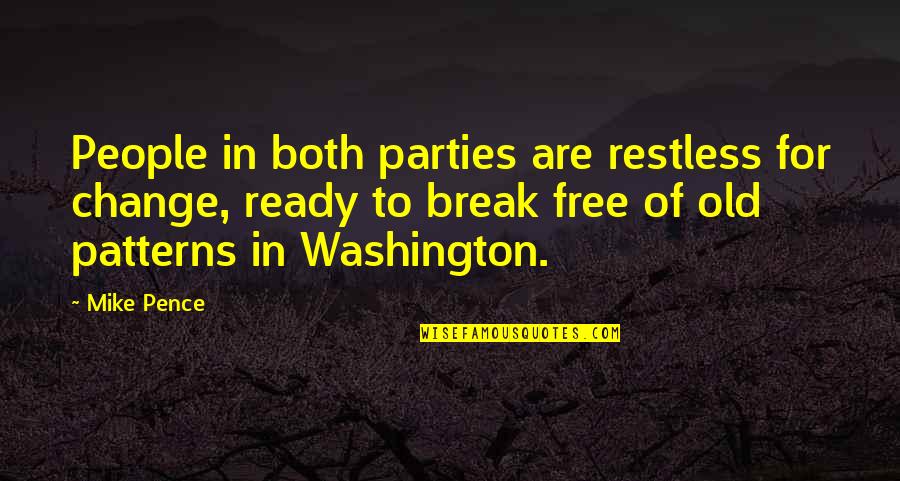 People in both parties are restless for change, ready to break free of old patterns in Washington.
—
Mike Pence
Once you have a child, you change so much along the way, you don't even recognize yourself by the time they're ready to move out!
—
Ron Taffel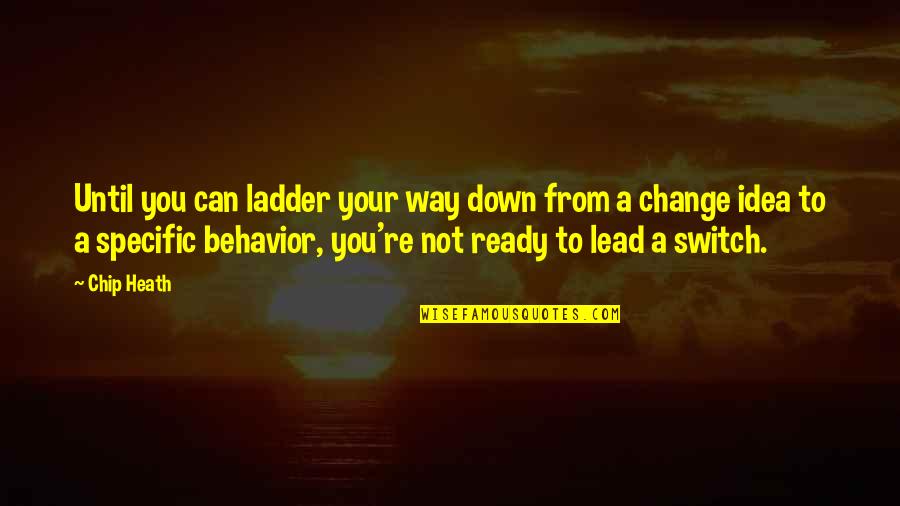 Until you can ladder your way down from a change idea to a specific behavior, you're not ready to lead a switch.
—
Chip Heath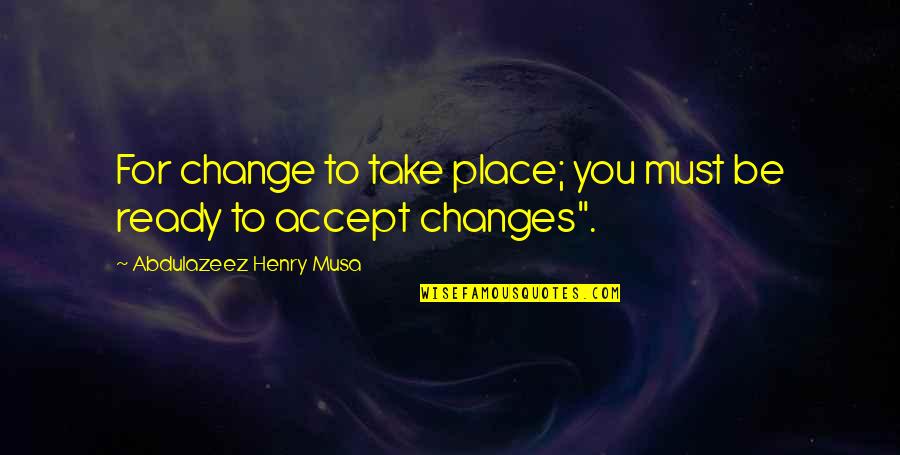 For change to take place; you must be ready to accept changes".
—
Abdulazeez Henry Musa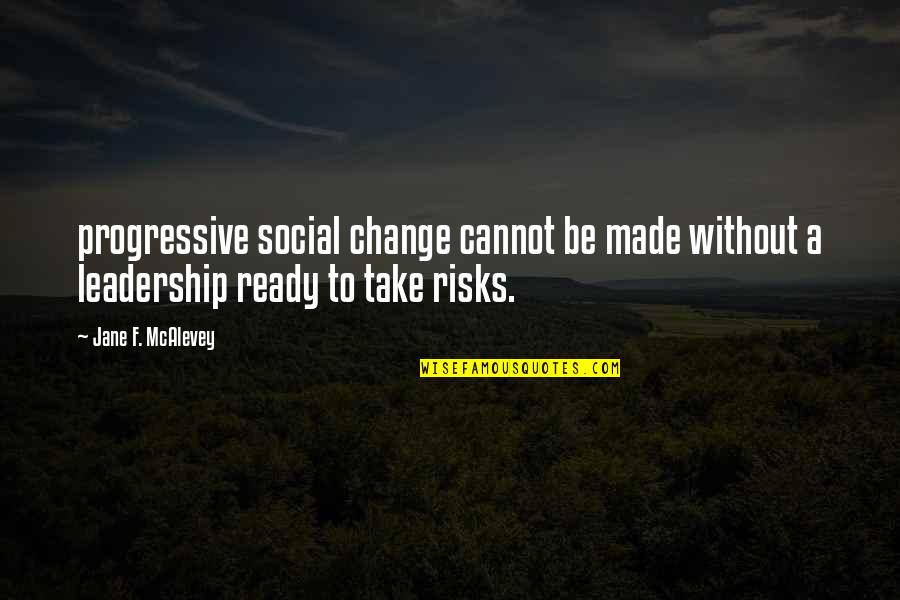 progressive social change cannot be made without a leadership ready to take risks.
—
Jane F. McAlevey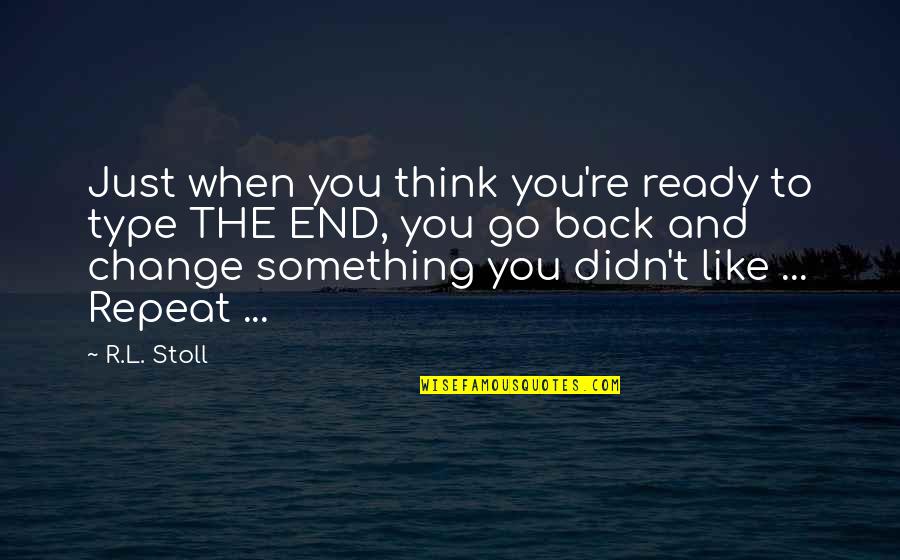 Just when you think you're ready to type THE END, you go back and change something you didn't like ... Repeat ...
—
R.L. Stoll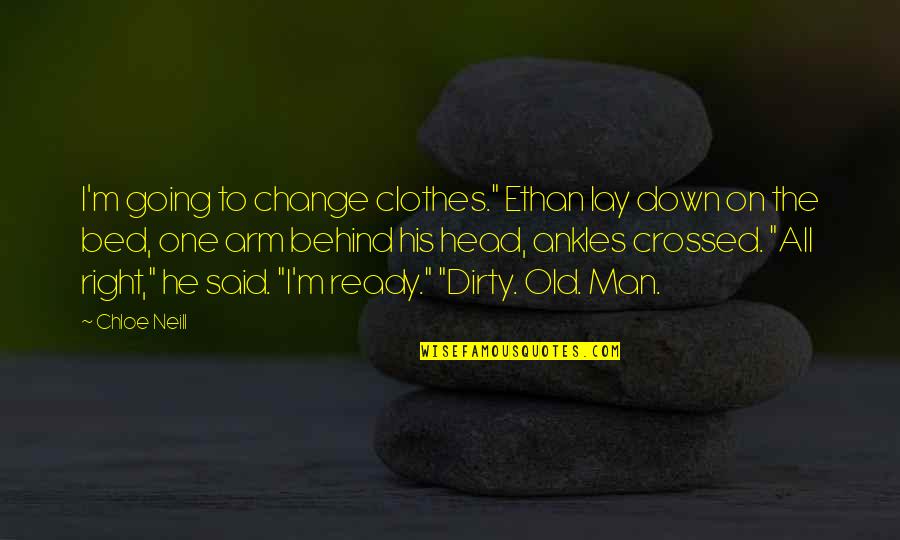 I'm going to change clothes." Ethan lay down on the bed, one arm behind his head, ankles crossed. "All right," he said. "I'm ready." "Dirty. Old. Man.
—
Chloe Neill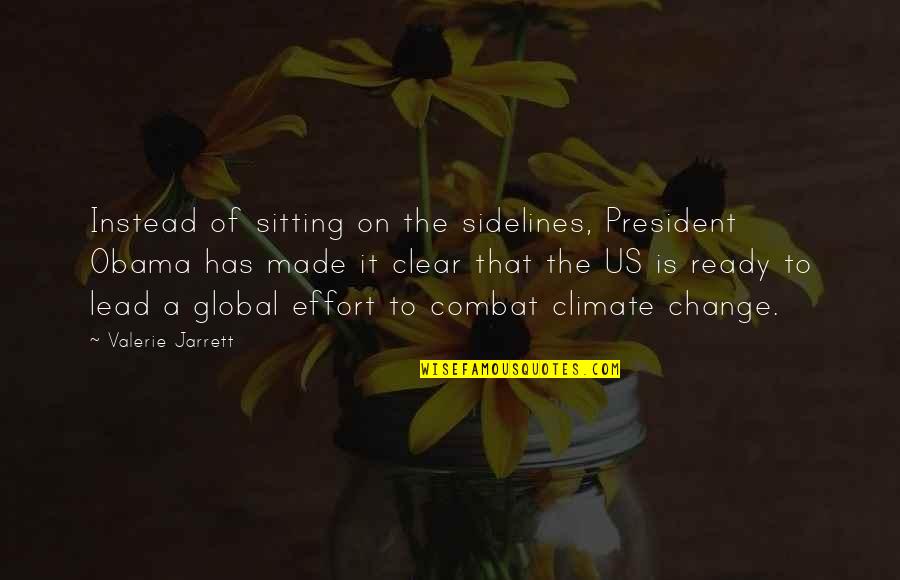 Instead of sitting on the sidelines, President Obama has made it clear that the US is ready to lead a global effort to combat climate change. —
Valerie Jarrett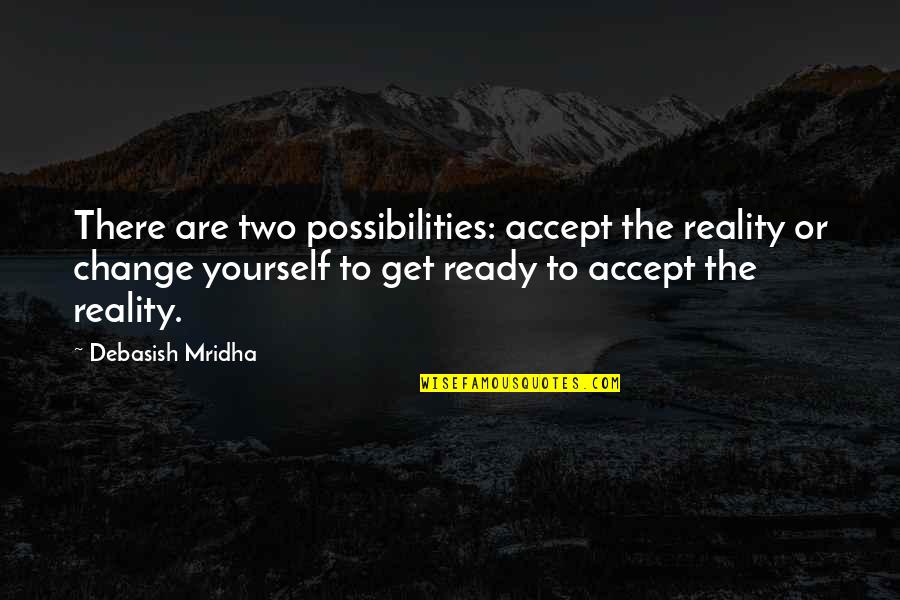 There are two possibilities: accept the reality or change yourself to get ready to accept the reality. —
Debasish Mridha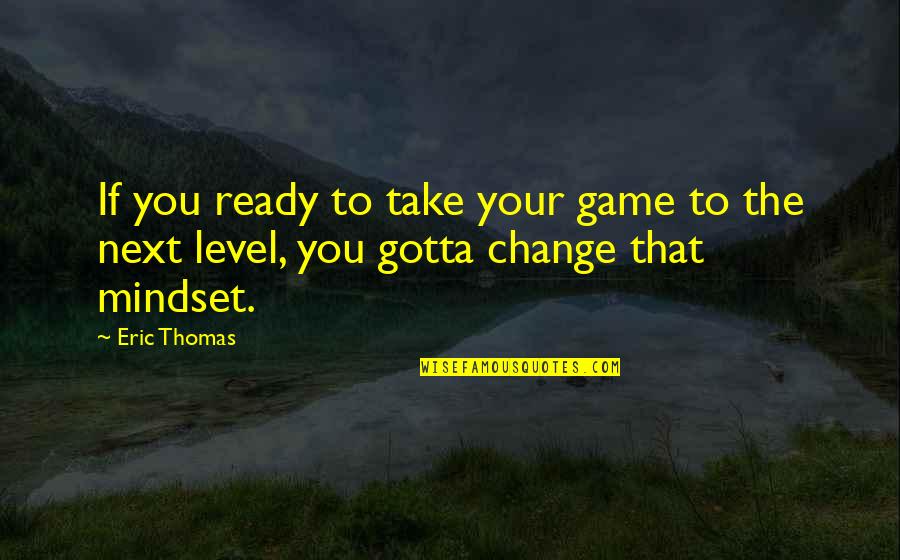 If you ready to take your game to the next level, you gotta change that mindset. —
Eric Thomas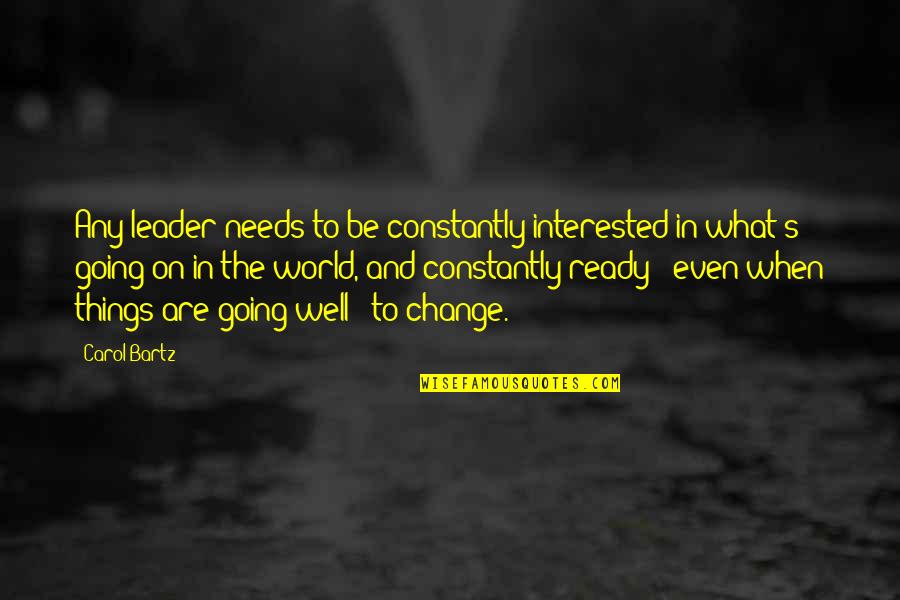 Any leader needs to be constantly interested in what's going on in the world, and constantly ready - even when things are going well - to change. —
Carol Bartz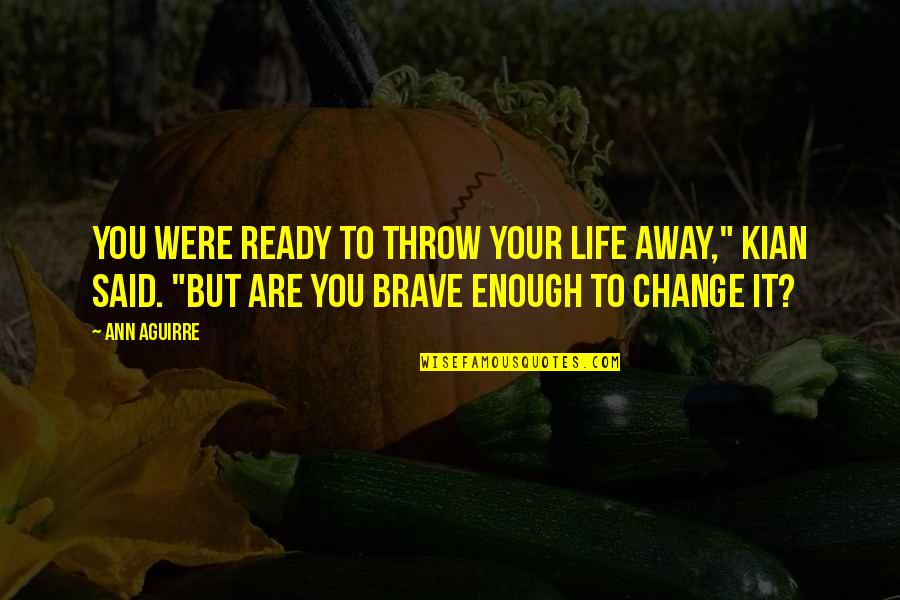 You were ready to throw your life away," Kian said. "But are you brave enough to change it? —
Ann Aguirre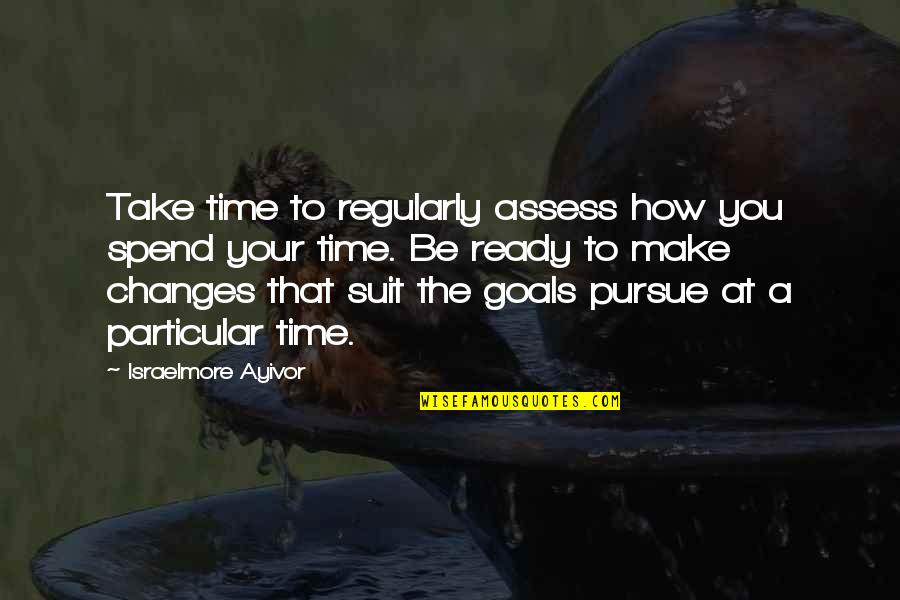 Take time to regularly assess how you spend your time. Be ready to make changes that suit the goals pursue at a particular time. —
Israelmore Ayivor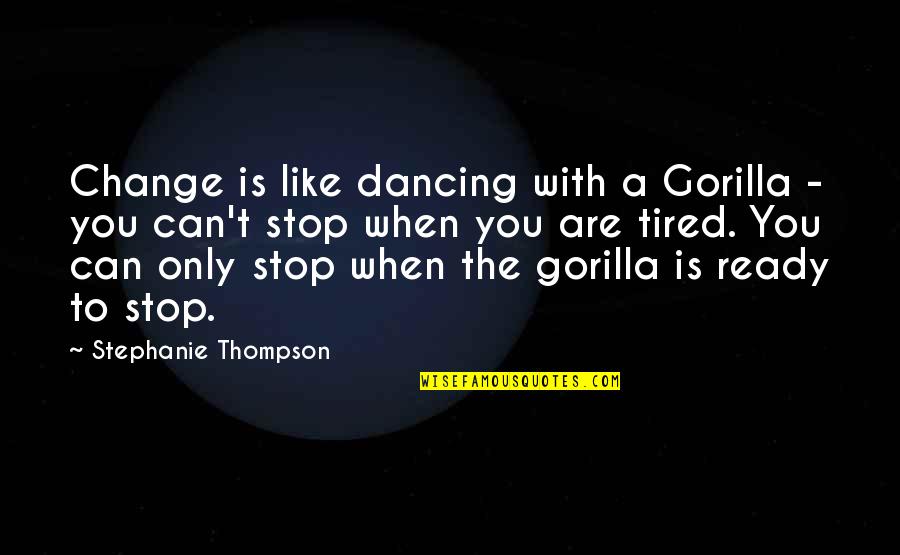 Change is like dancing with a Gorilla - you can't stop when you are tired. You can only stop when the gorilla is ready to stop. —
Stephanie Thompson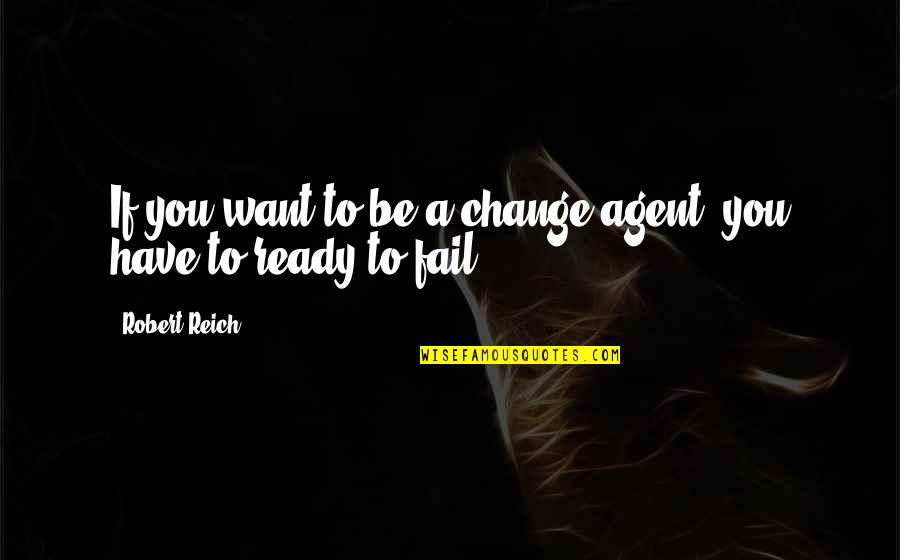 If you want to be a change agent, you have to ready to fail. —
Robert Reich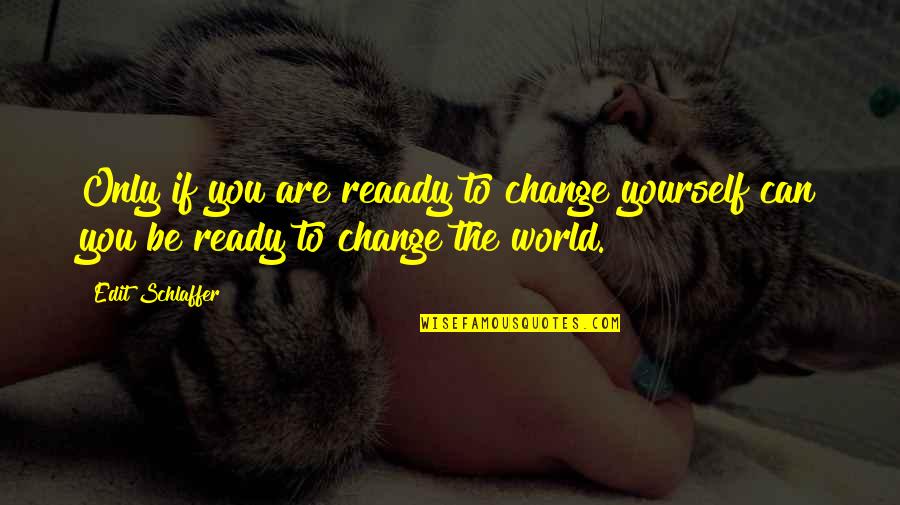 Only if you are reaady to change yourself can you be
ready to change
the world. —
Edit Schlaffer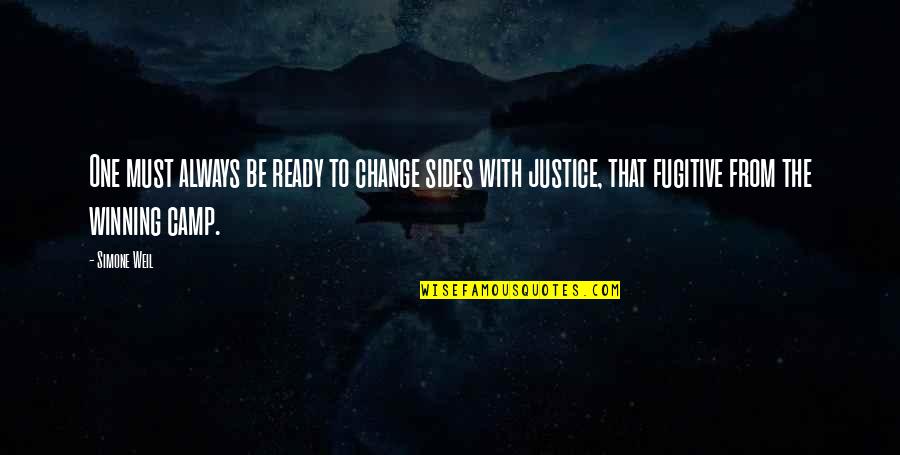 One must always be
ready to change
sides with justice, that fugitive from the winning camp. —
Simone Weil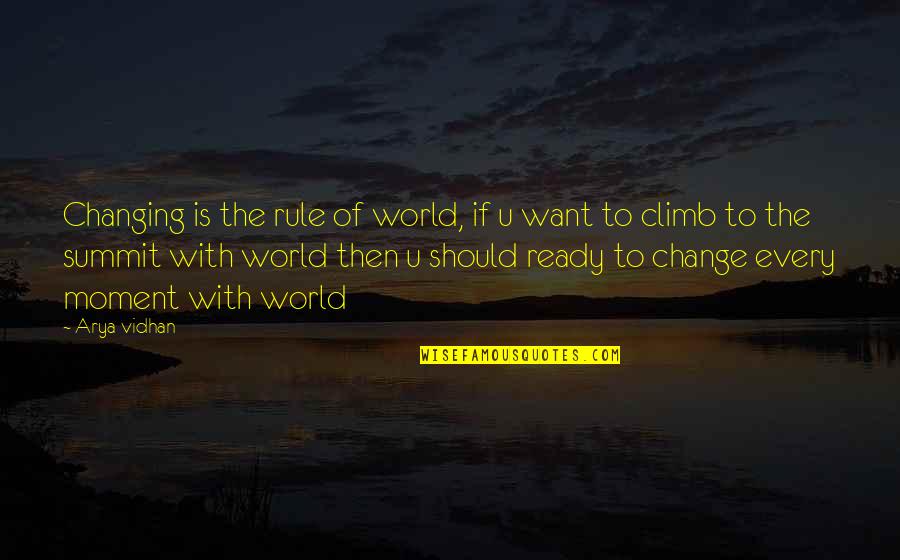 Changing is the rule of world, if u want to climb to the summit with world then u should
ready to change
every moment with world —
Arya Vidhan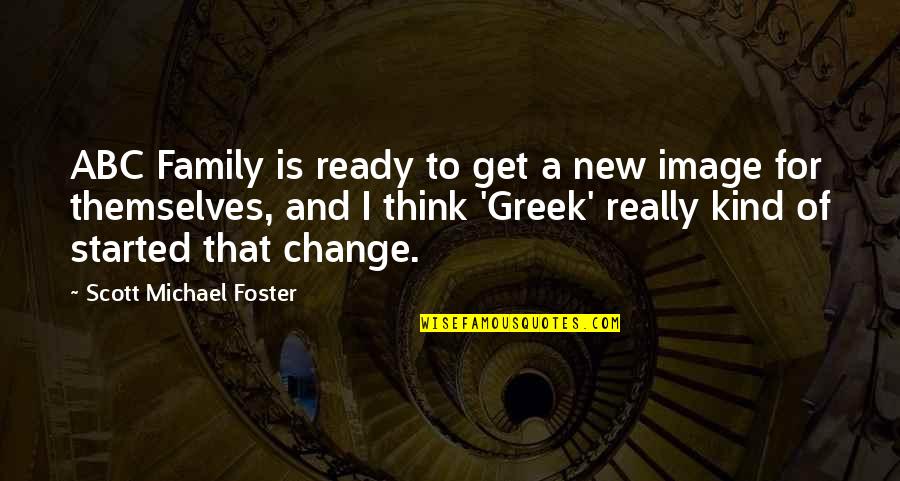 ABC Family is ready to get a new image for themselves, and I think 'Greek' really kind of started that change. —
Scott Michael Foster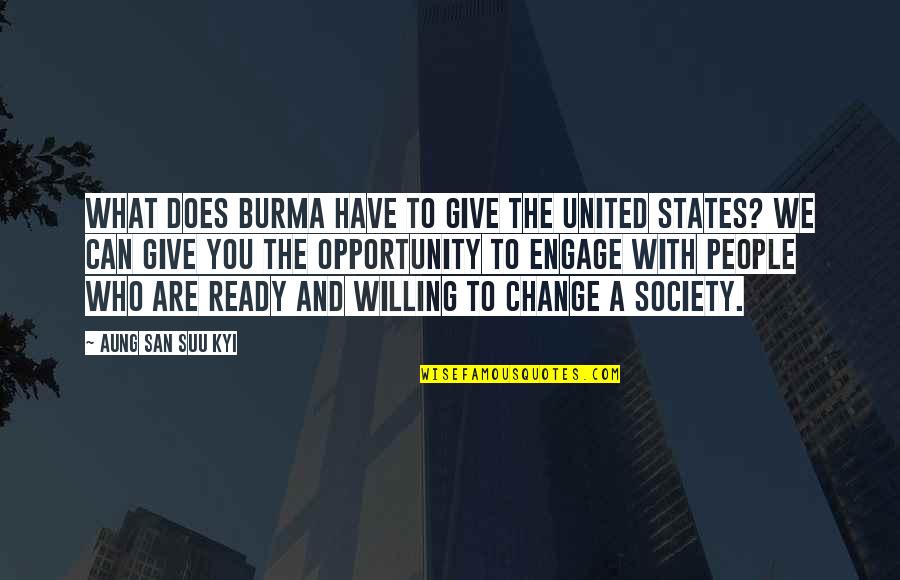 What does Burma have to give the United States? We can give you the opportunity to engage with people who are ready and willing to change a society. —
Aung San Suu Kyi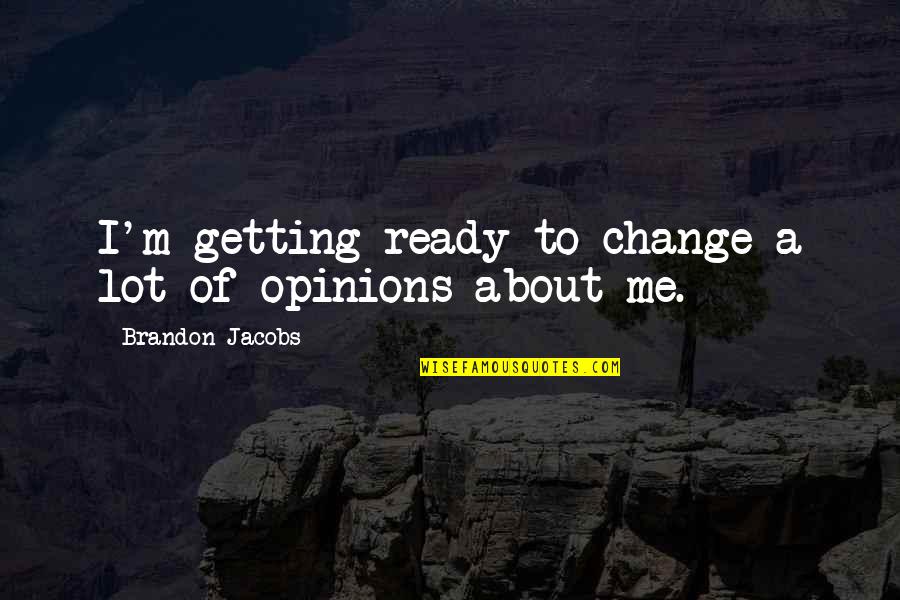 I'm getting
ready to change
a lot of opinions about me. —
Brandon Jacobs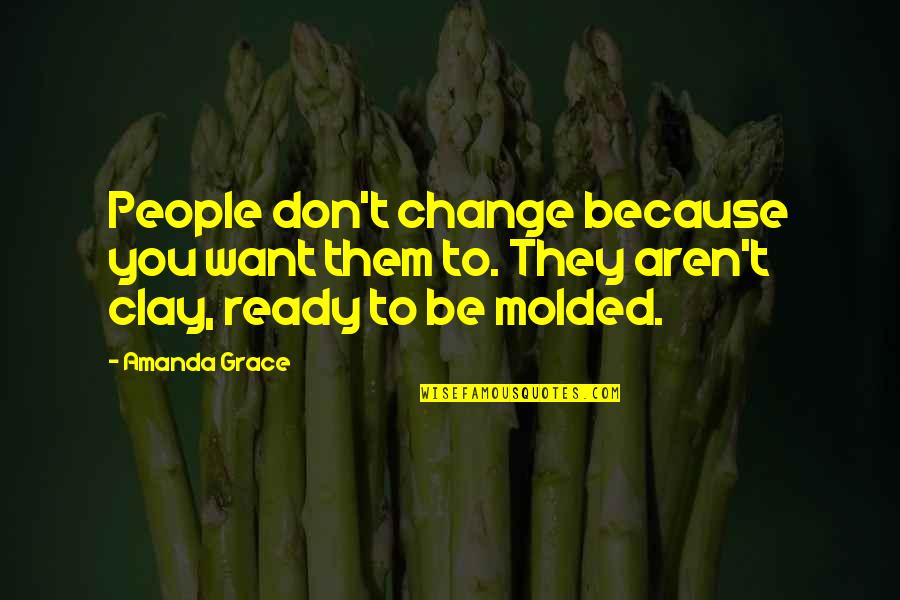 People don't change because you want them to. They aren't clay, ready to be molded. —
Amanda Grace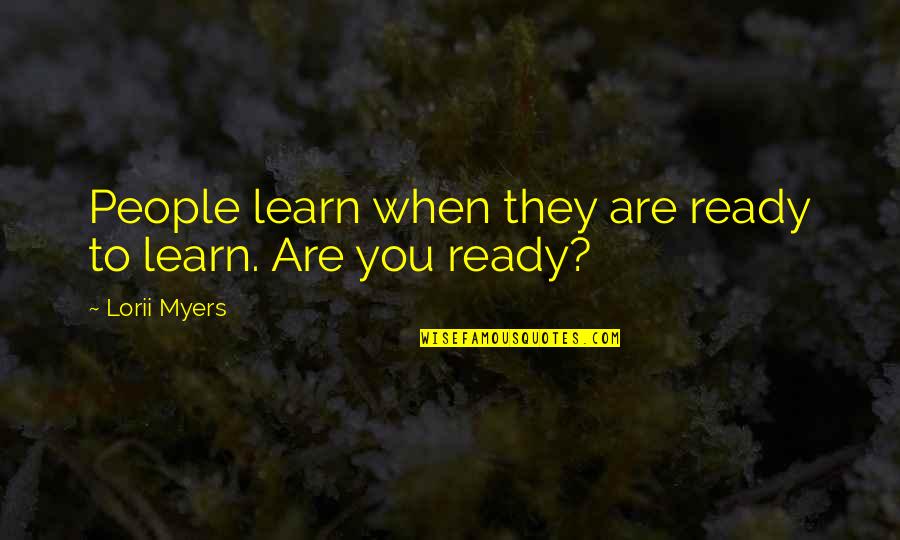 People learn when they are ready to learn.
Are you ready? —
Lorii Myers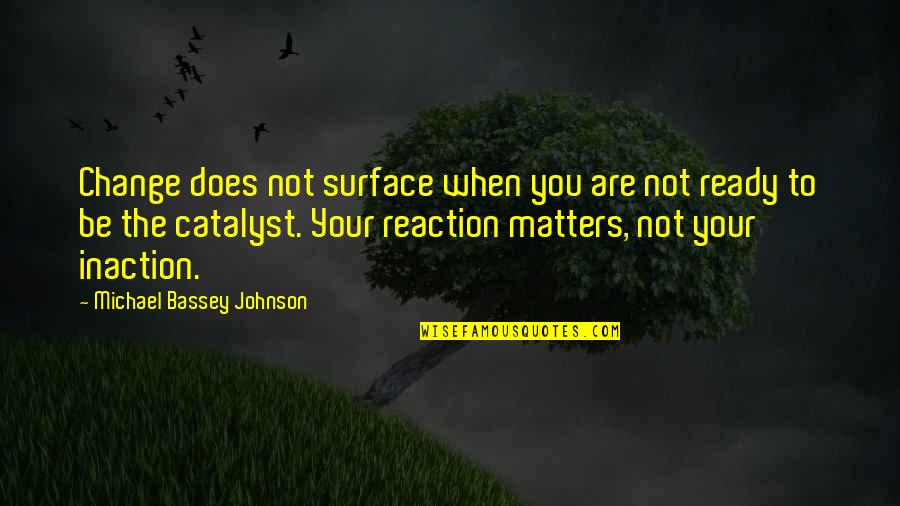 Change does not surface when you are not ready to be the catalyst. Your reaction matters, not your inaction. —
Michael Bassey Johnson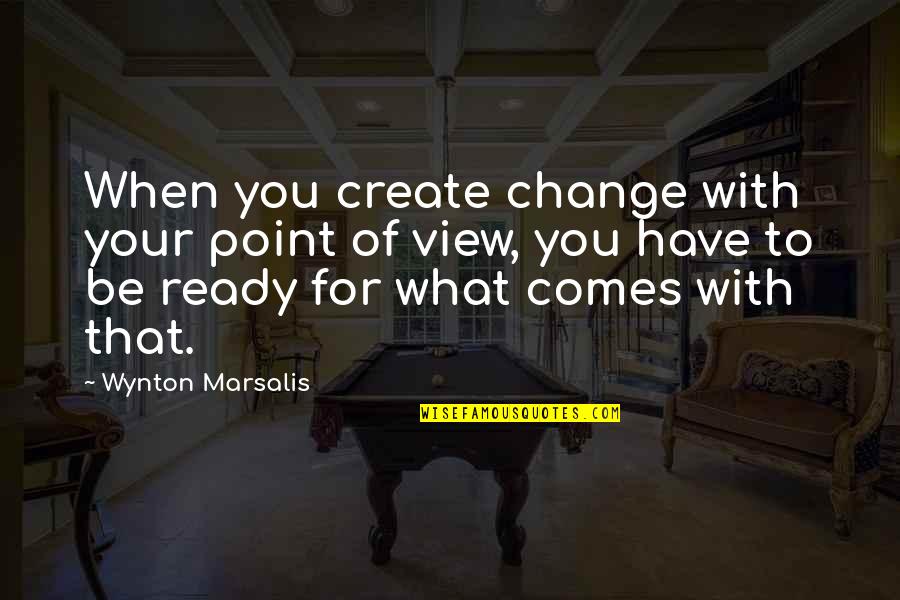 When you create change with your point of view, you have to be ready for what comes with that. —
Wynton Marsalis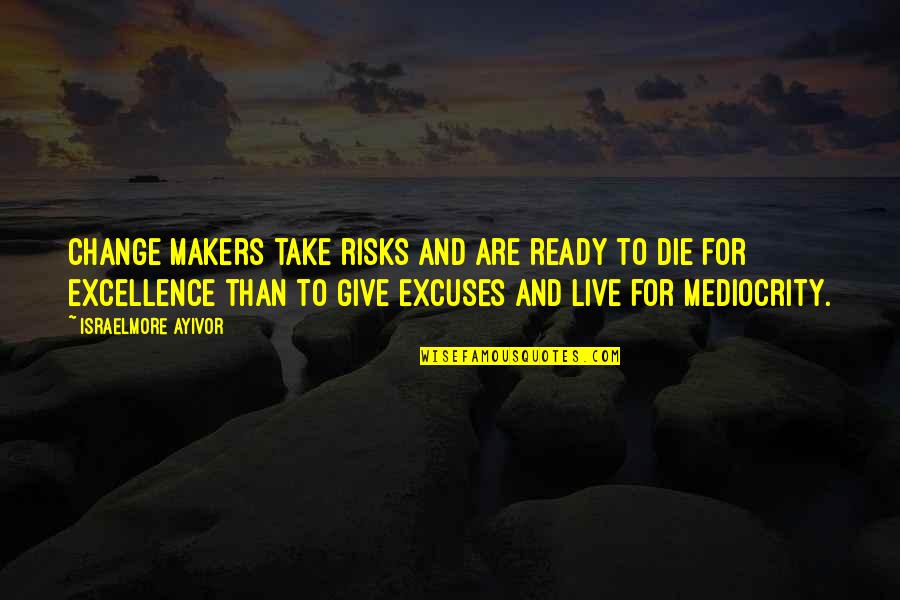 Change makers take risks and are ready to die for excellence than to give excuses and live for mediocrity. —
Israelmore Ayivor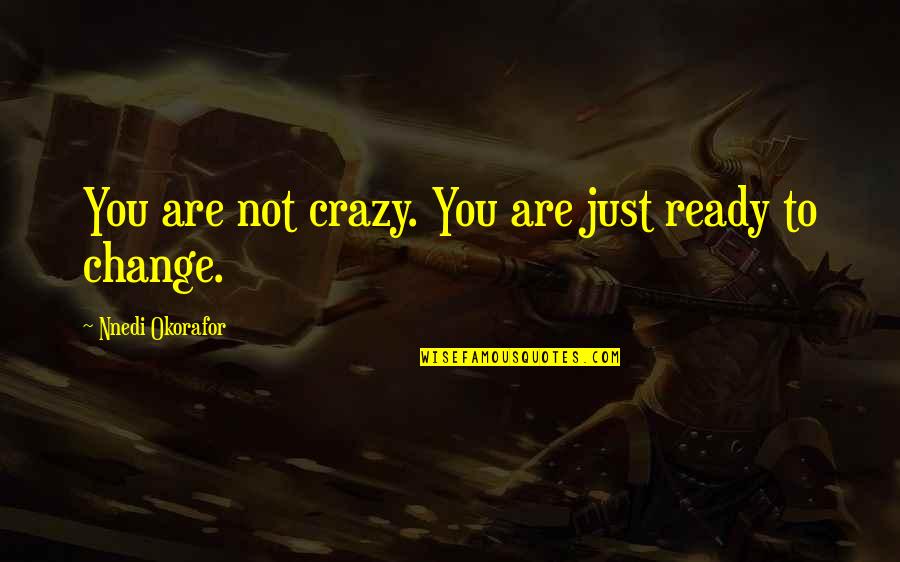 You are not crazy. You are just
ready to change
. —
Nnedi Okorafor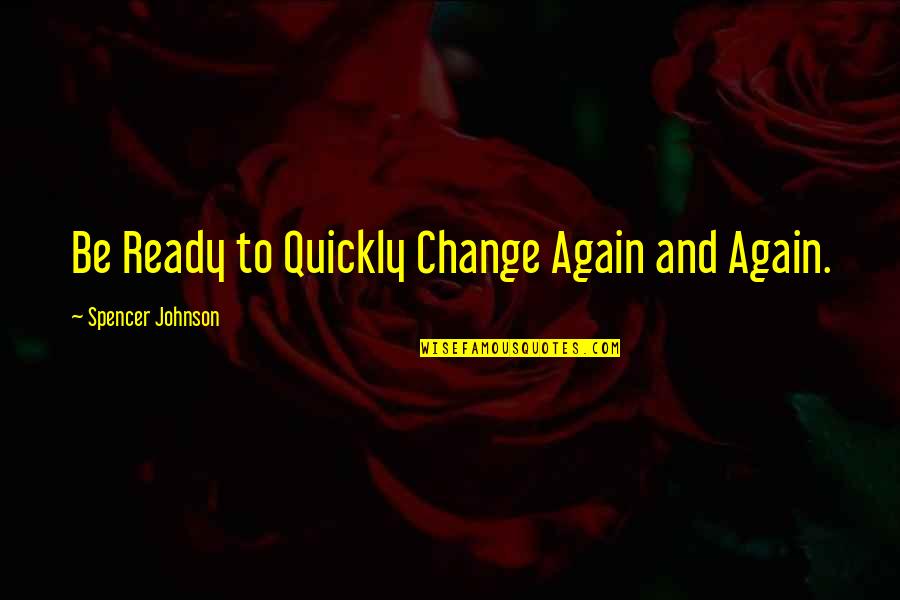 Be Ready to Quickly Change Again and Again. —
Spencer Johnson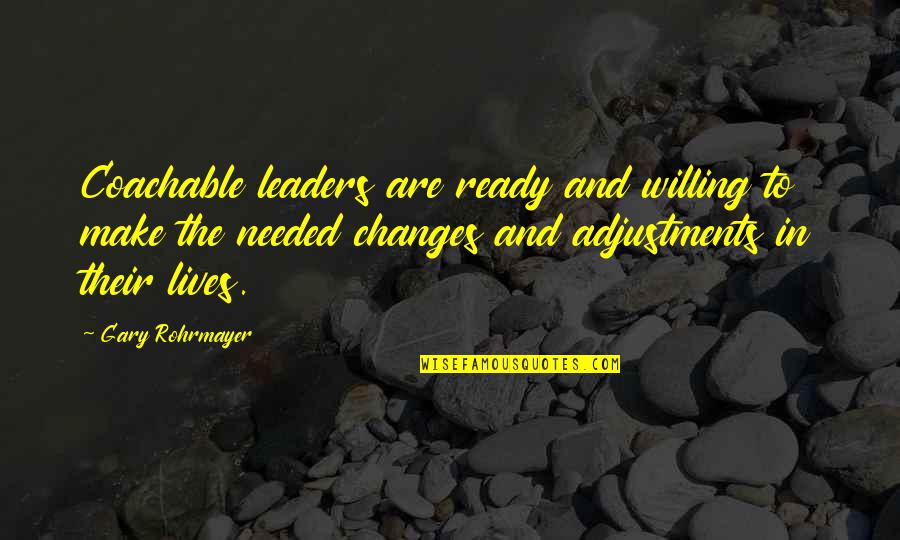 Coachable leaders are ready and willing to make the needed changes and adjustments in their lives. —
Gary Rohrmayer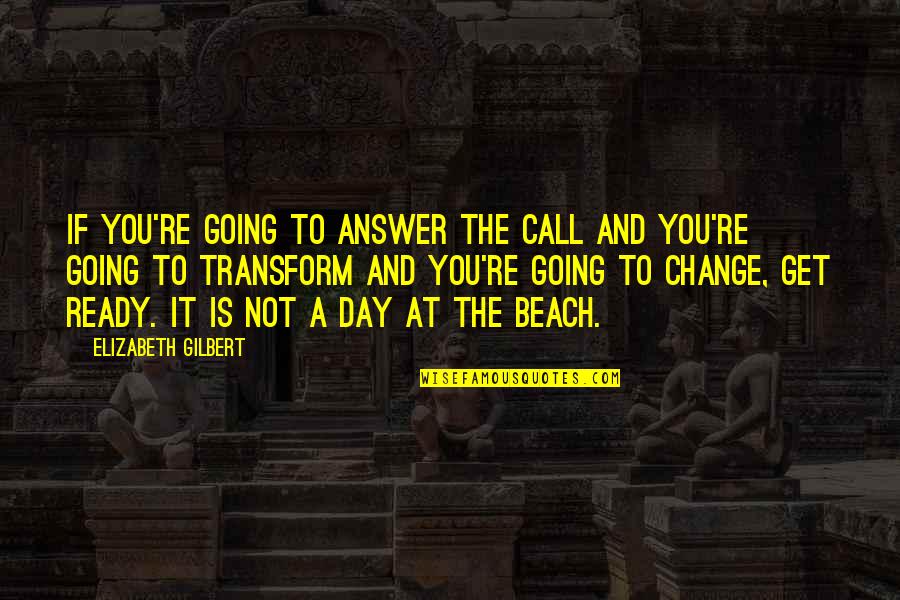 If you're going to answer the call and you're going to transform and you're going to change, get ready. It is not a day at the beach. —
Elizabeth Gilbert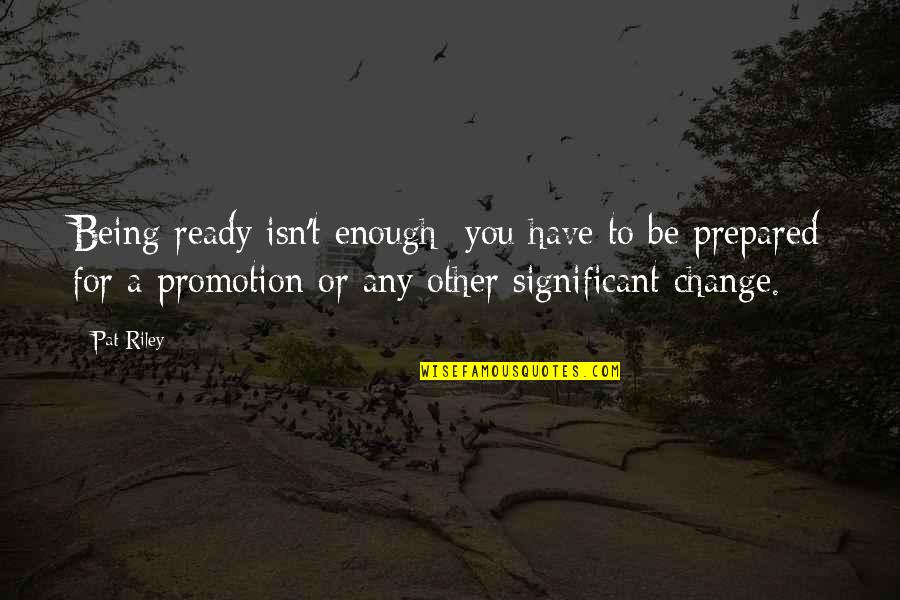 Being ready isn't enough; you have to be prepared for a promotion or any other significant change. —
Pat Riley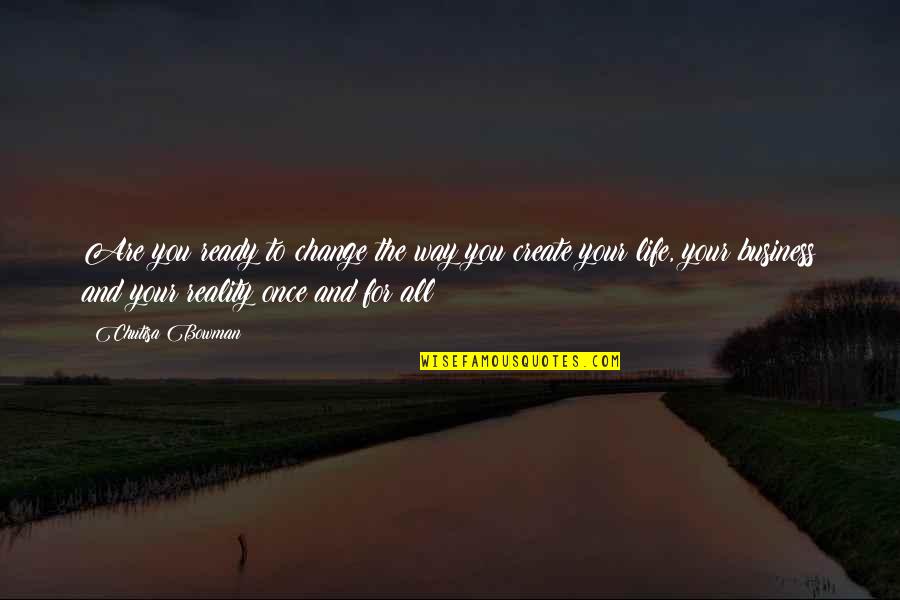 Are you
ready to change
the way you create your life, your business and your reality once and for all? —
Chutisa Bowman