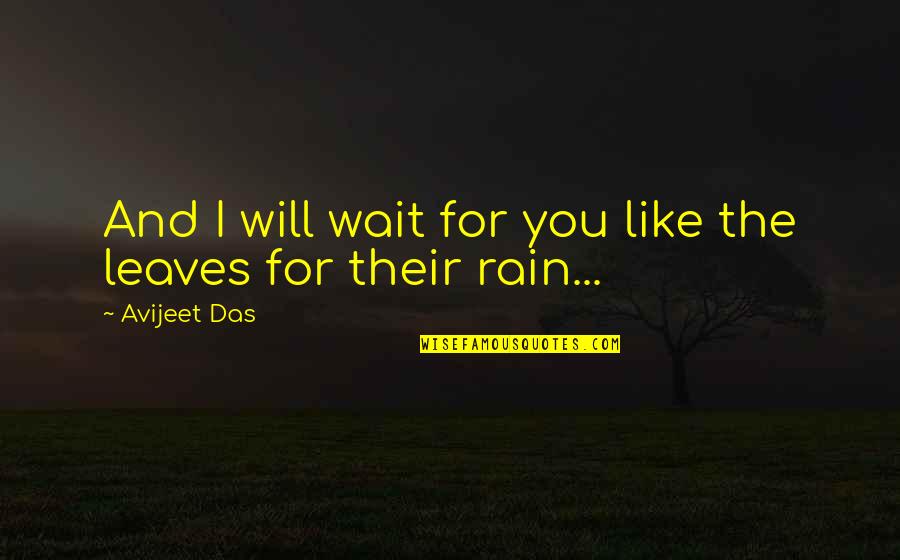 And I will wait for you like the leaves for their rain...
—
Avijeet Das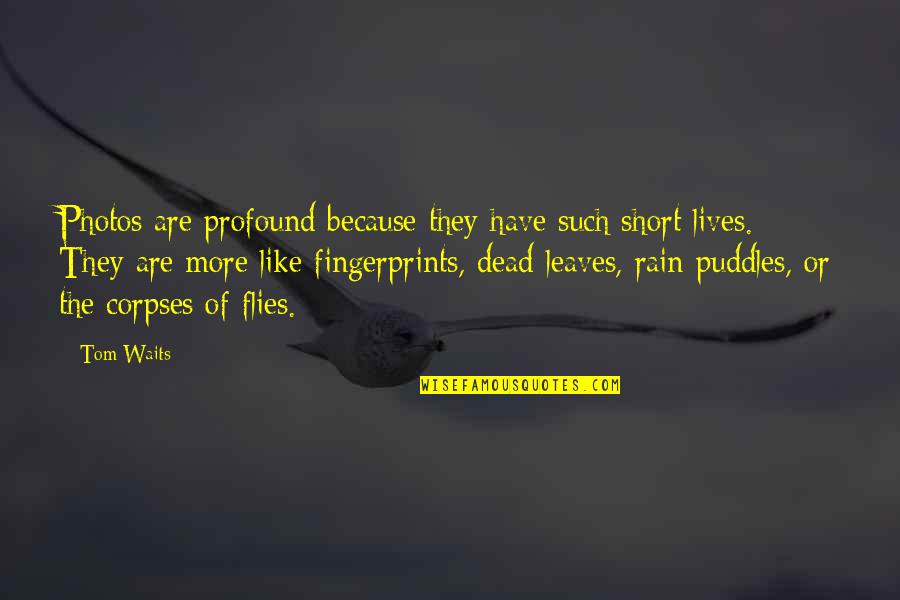 Photos are profound because they have such short lives. They are more like fingerprints, dead leaves, rain puddles, or the corpses of flies.
—
Tom Waits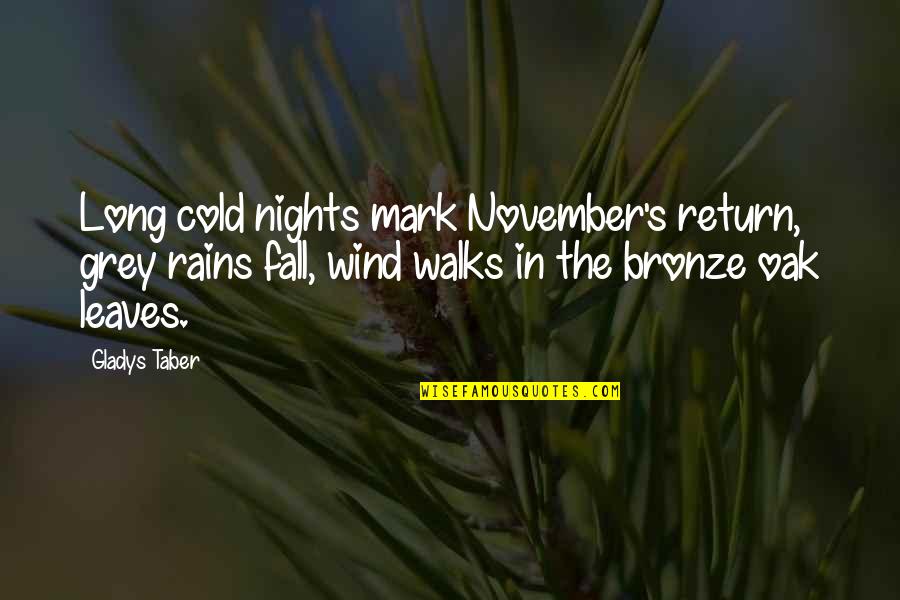 Long cold nights mark November's return, grey rains fall, wind walks in the bronze oak leaves.
—
Gladys Taber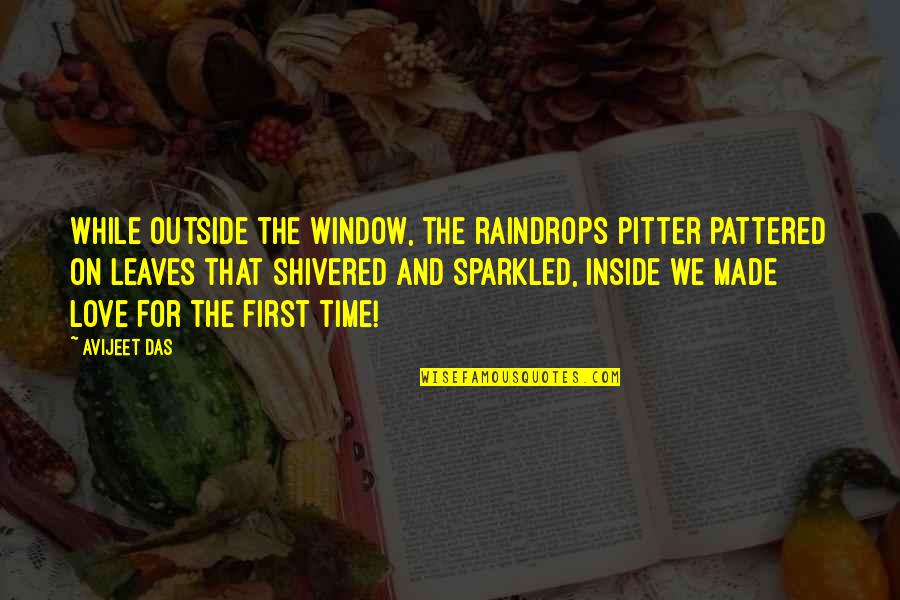 While outside the window, the raindrops pitter pattered on leaves that shivered and sparkled, inside we made love for the first time! —
Avijeet Das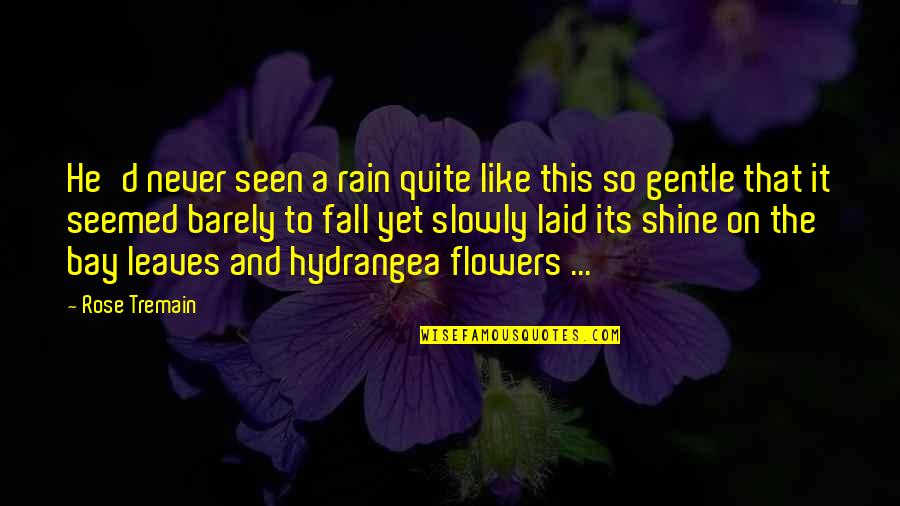 He'd never seen a rain quite like this so gentle that it seemed barely to fall yet slowly laid its shine on the bay leaves and hydrangea flowers ... —
Rose Tremain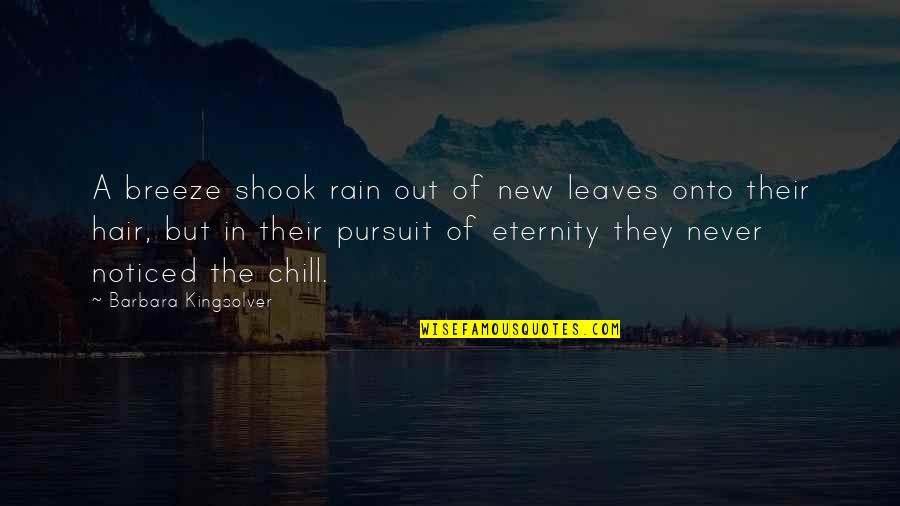 A breeze shook rain out of new leaves onto their hair, but in their pursuit of eternity they never noticed the chill. —
Barbara Kingsolver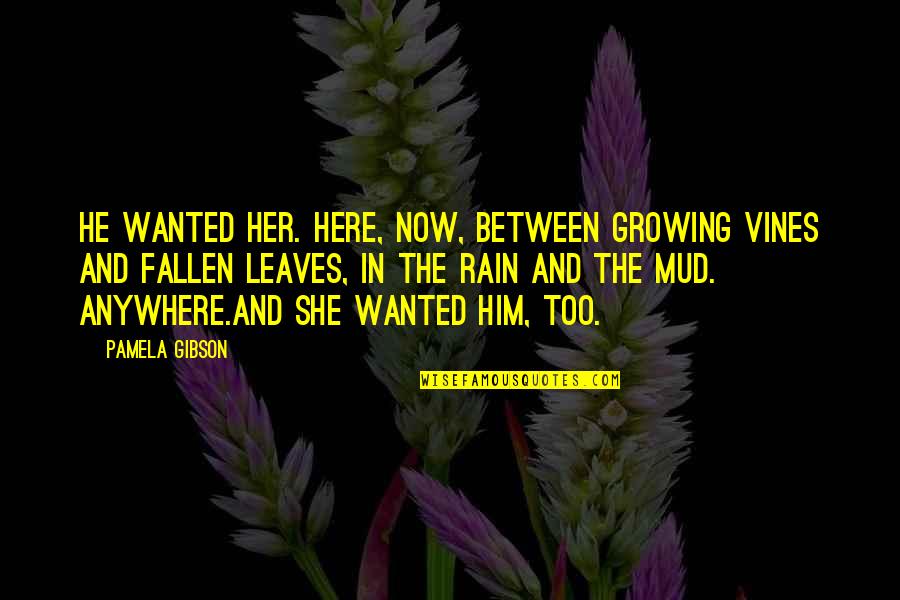 He wanted her. Here, now, between growing vines and fallen leaves, in the rain and the mud. Anywhere.And she wanted him, too. —
Pamela Gibson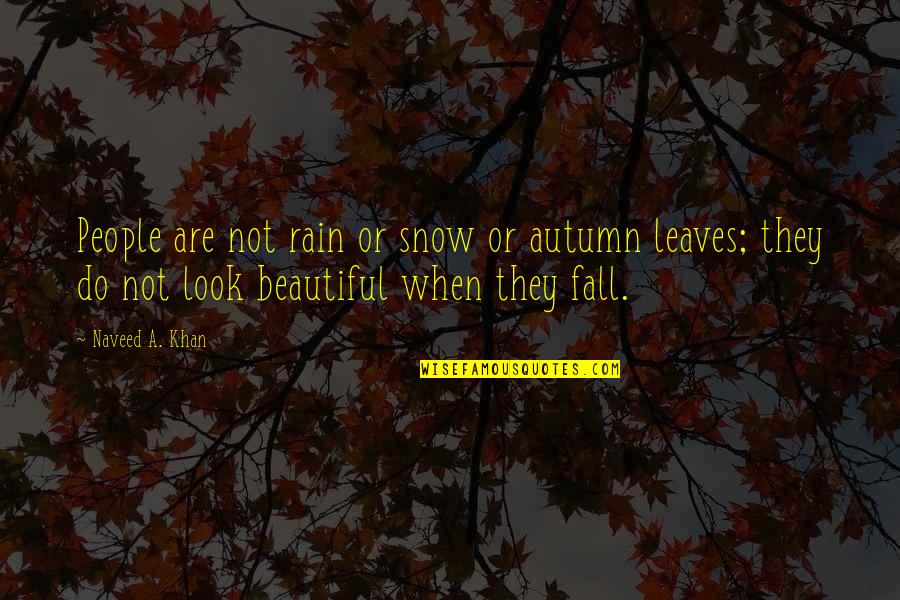 People are not rain or snow or autumn leaves; they do not look beautiful when they fall. —
Naveed A. Khan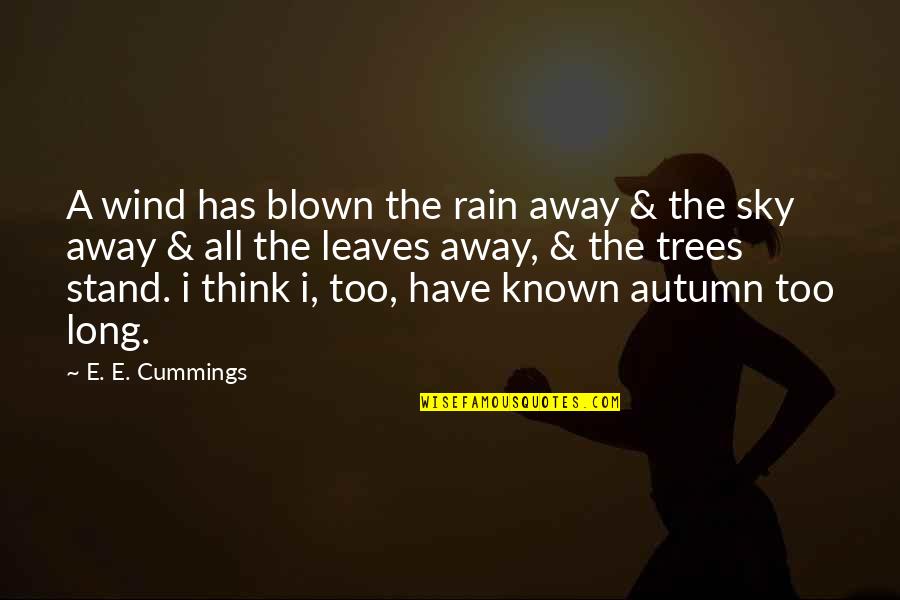 A wind has blown the rain away & the sky away & all the leaves away, & the trees stand. i think i, too, have known autumn too long. —
E. E. Cummings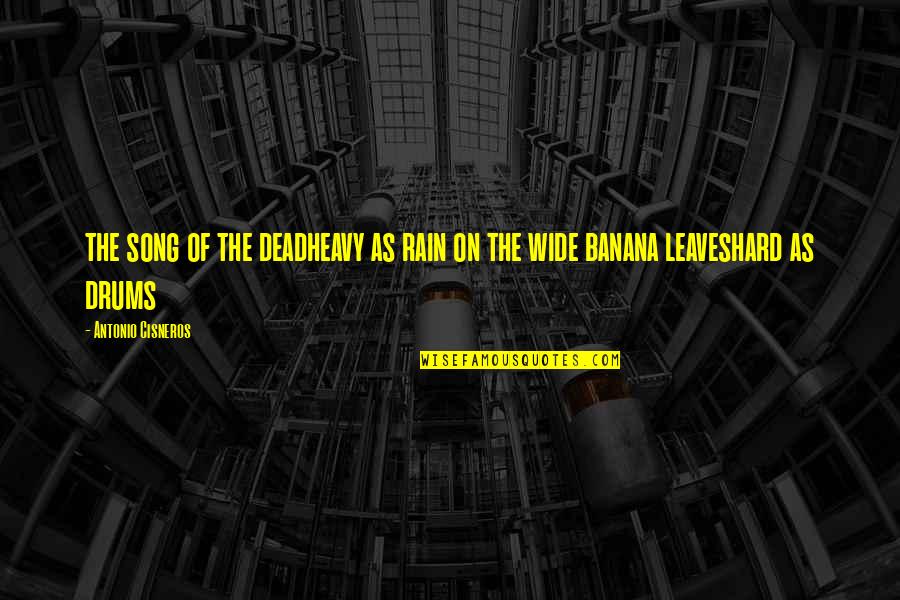 the song of the dead
heavy as rain
on the wide banana leaves
hard as drums —
Antonio Cisneros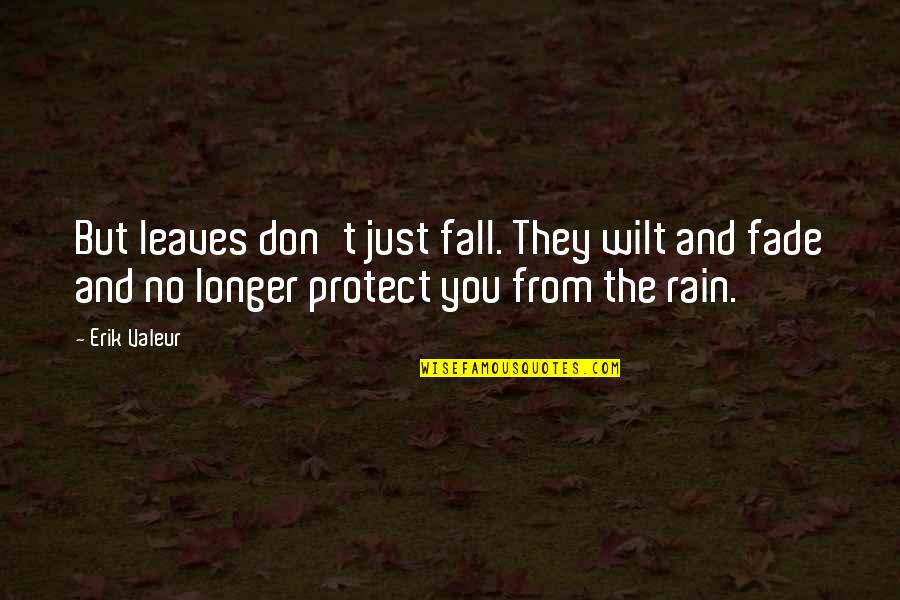 But leaves don't just fall. They wilt and fade and no longer protect you from the rain. —
Erik Valeur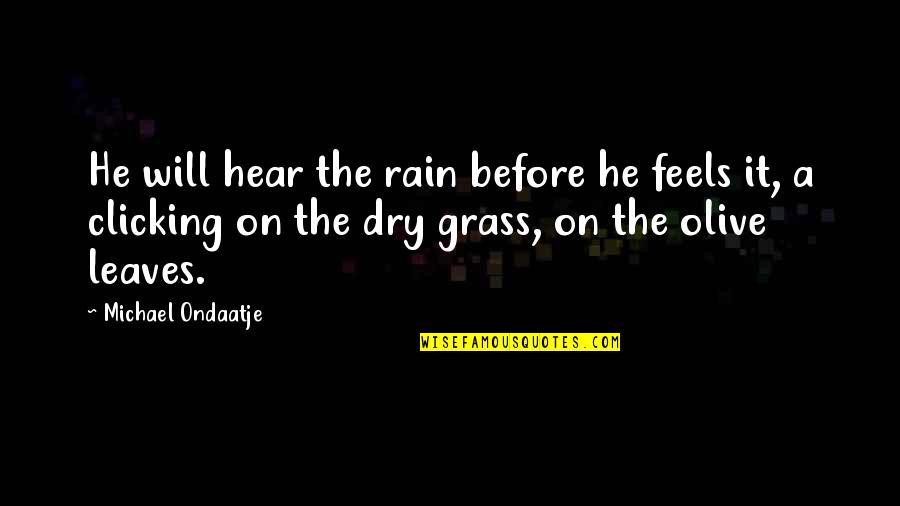 He will hear the rain before he feels it, a clicking on the dry grass, on the olive leaves. —
Michael Ondaatje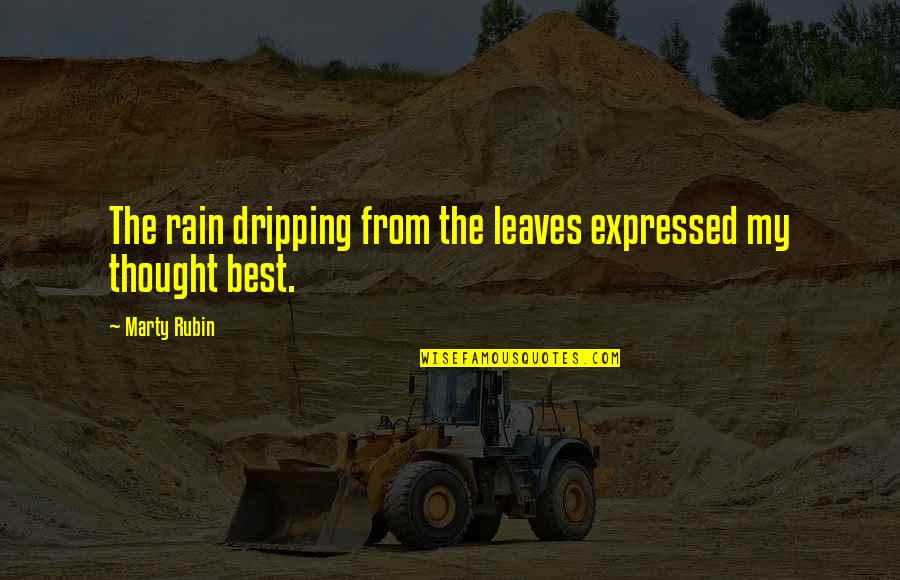 The rain dripping from the leaves expressed my thought best. —
Marty Rubin