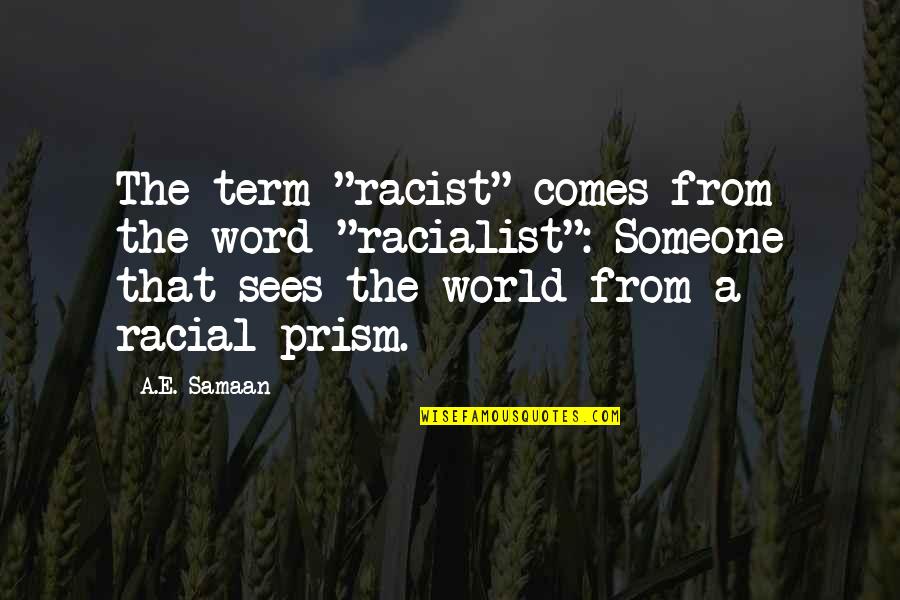 The term "racist" comes from the word "racialist": Someone that sees the world from a racial prism.
—
A.E. Samaan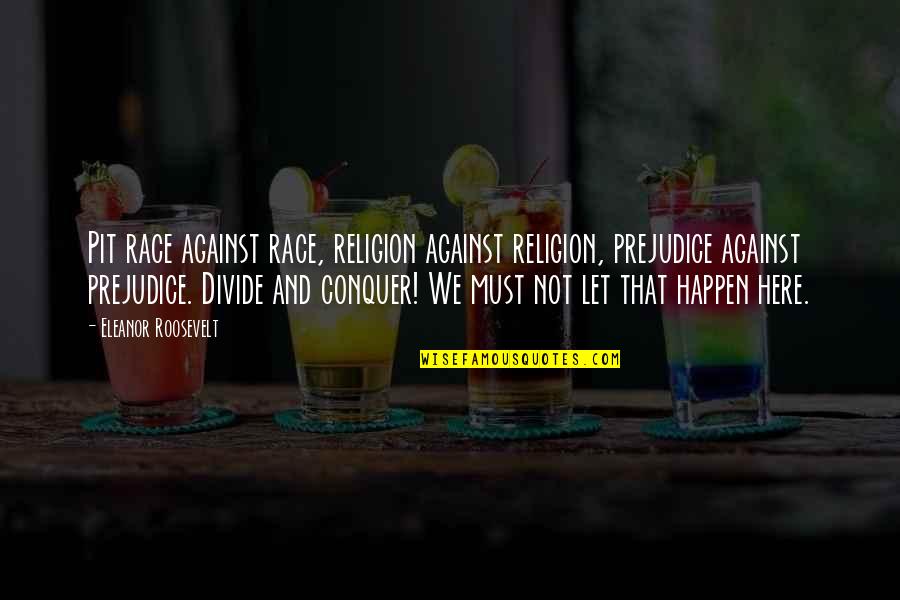 Pit race against race, religion against religion, prejudice against prejudice. Divide and conquer! We must not let that happen here.
—
Eleanor Roosevelt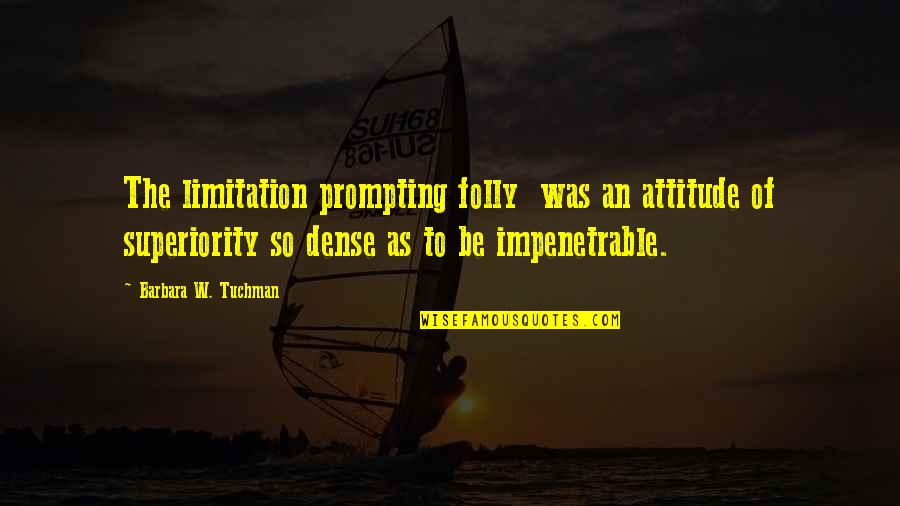 The limitation prompting folly was an attitude of superiority so dense as to be impenetrable.
—
Barbara W. Tuchman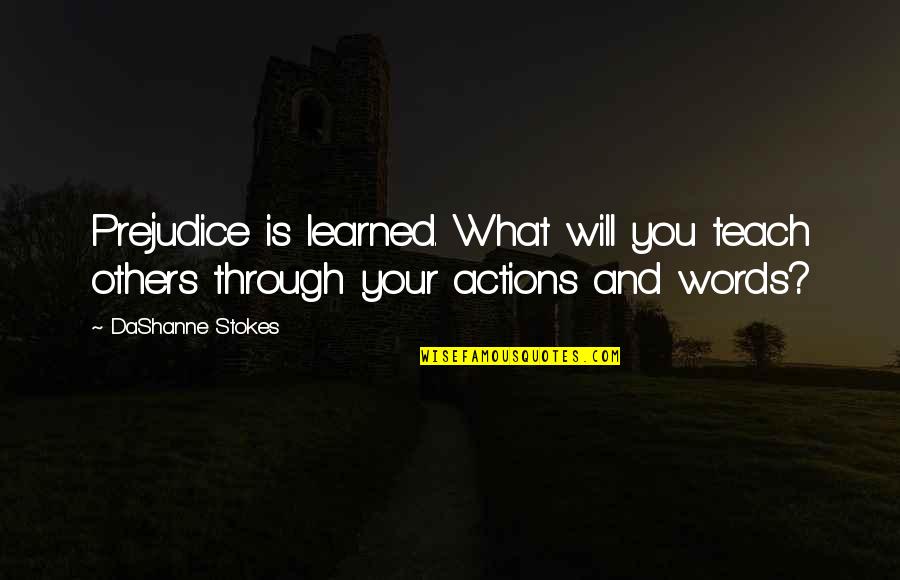 Prejudice is learned. What will you teach others through your actions and words?
—
DaShanne Stokes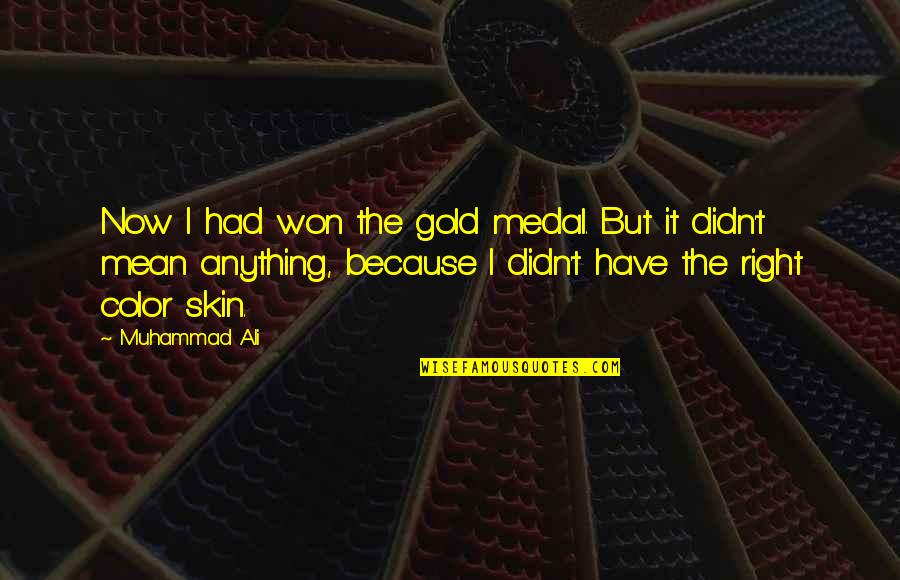 Now I had won the gold medal. But it didn't mean anything, because I didn't have the right color skin.
—
Muhammad Ali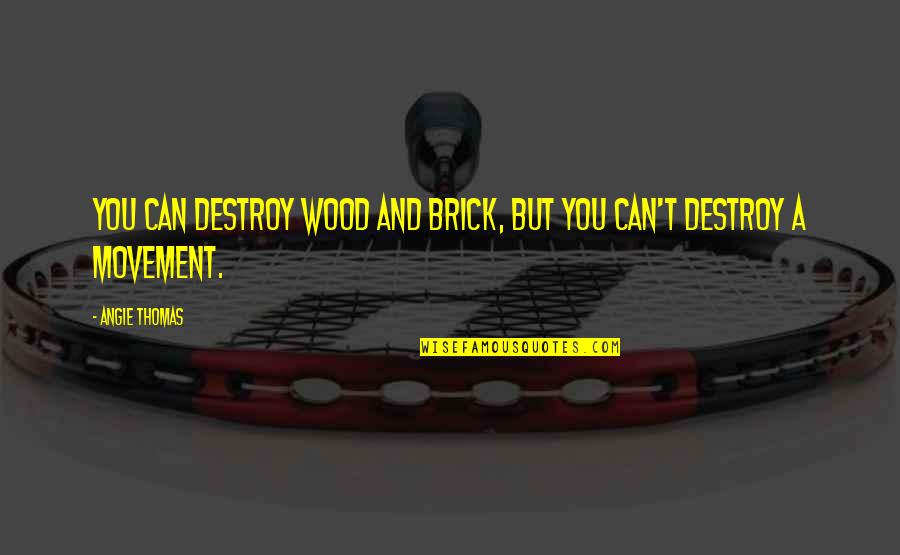 You can destroy wood and brick, but you can't destroy a movement.
—
Angie Thomas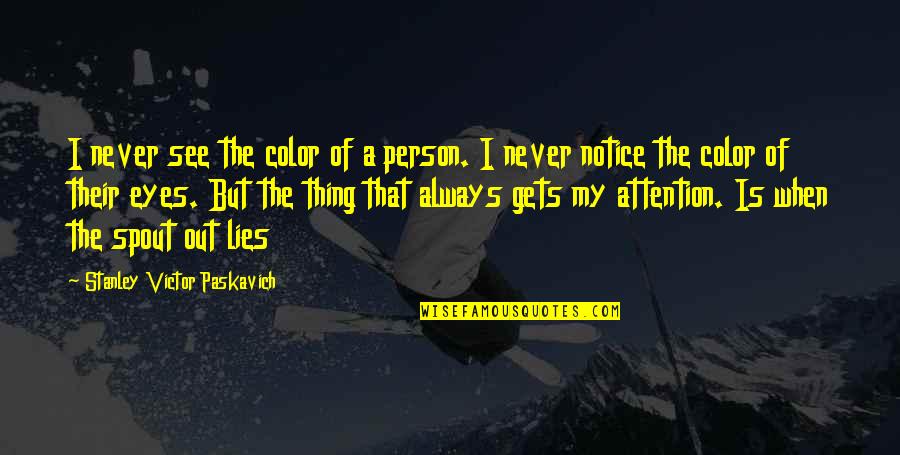 I never see the color of a person. I never notice the color of their eyes. But the thing that always gets my attention. Is when the spout out lies
—
Stanley Victor Paskavich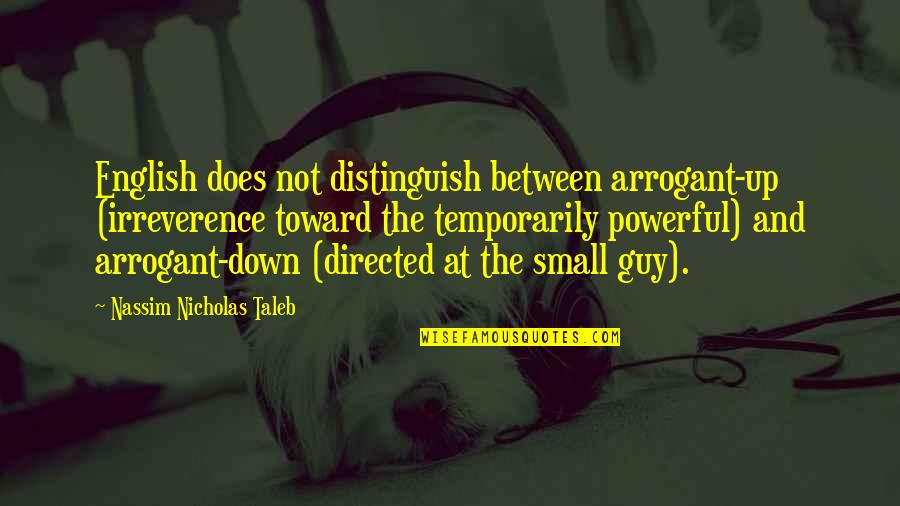 English does not distinguish between arrogant-up (irreverence toward the temporarily powerful) and arrogant-down (directed at the small guy).
—
Nassim Nicholas Taleb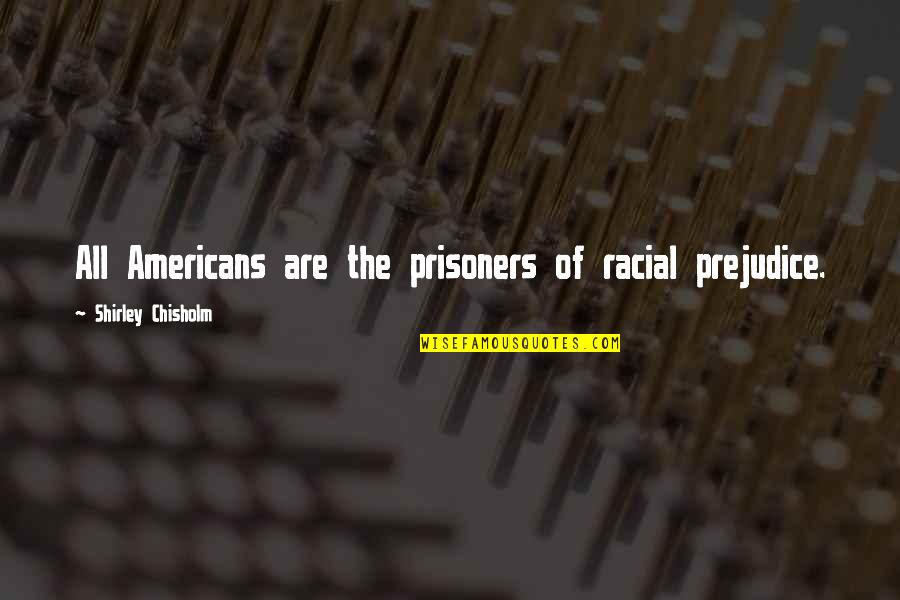 All Americans are the prisoners of racial prejudice.
—
Shirley Chisholm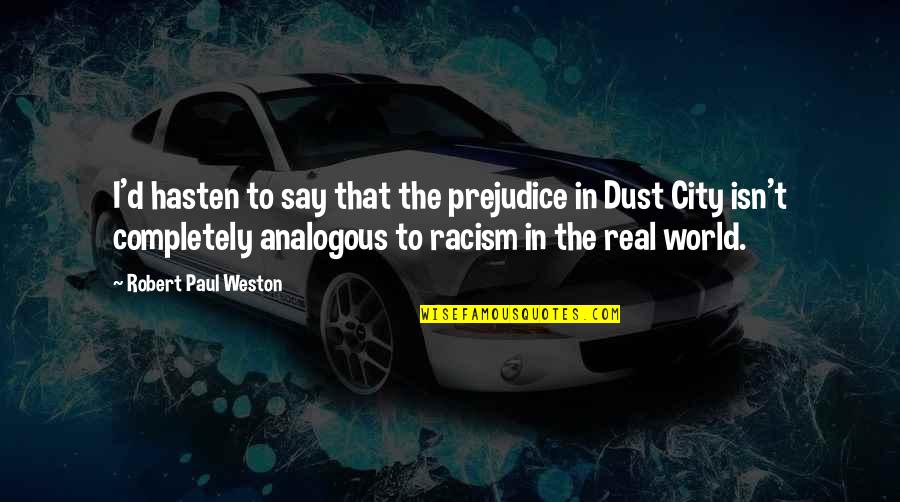 I'd hasten to say that the prejudice in Dust City isn't completely analogous to racism in the real world.
—
Robert Paul Weston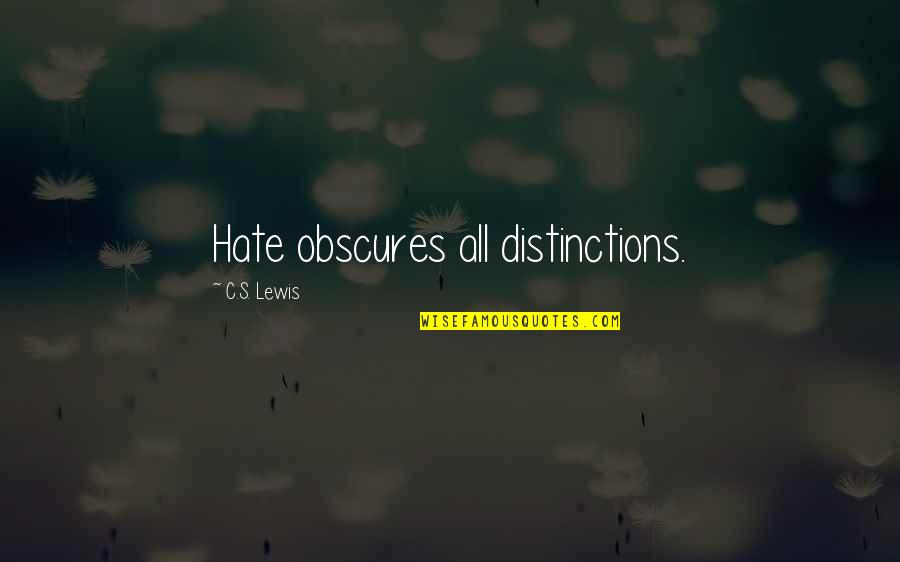 Hate obscures all distinctions.
—
C.S. Lewis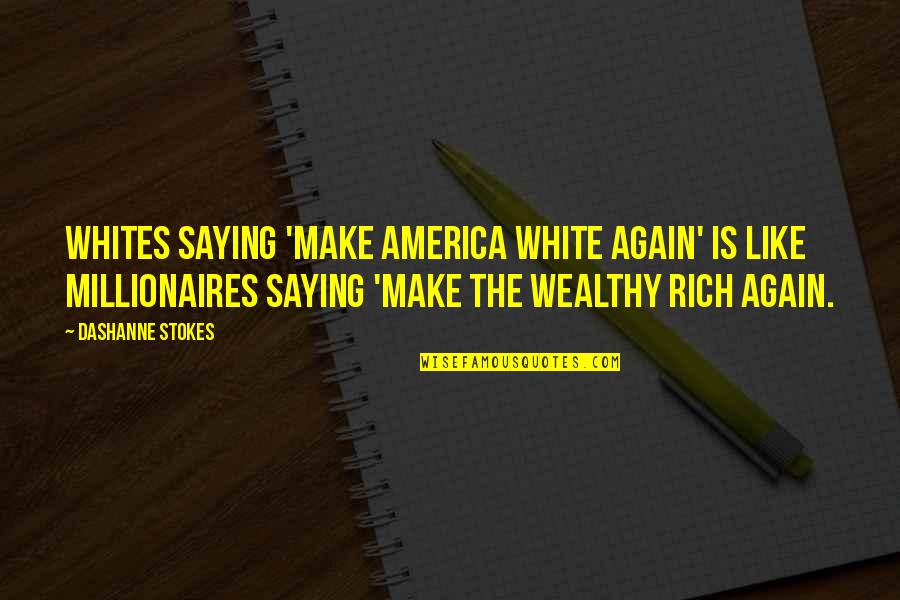 Whites saying 'make America white again' is like millionaires saying 'make the wealthy rich again.
—
DaShanne Stokes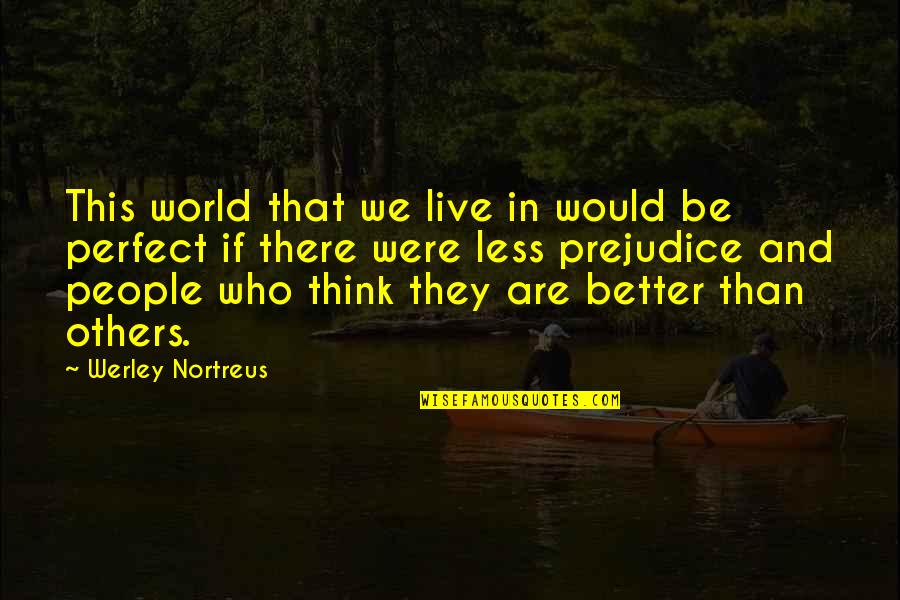 This world that we live in would be perfect if there were less prejudice and people who think they are better than others. —
Werley Nortreus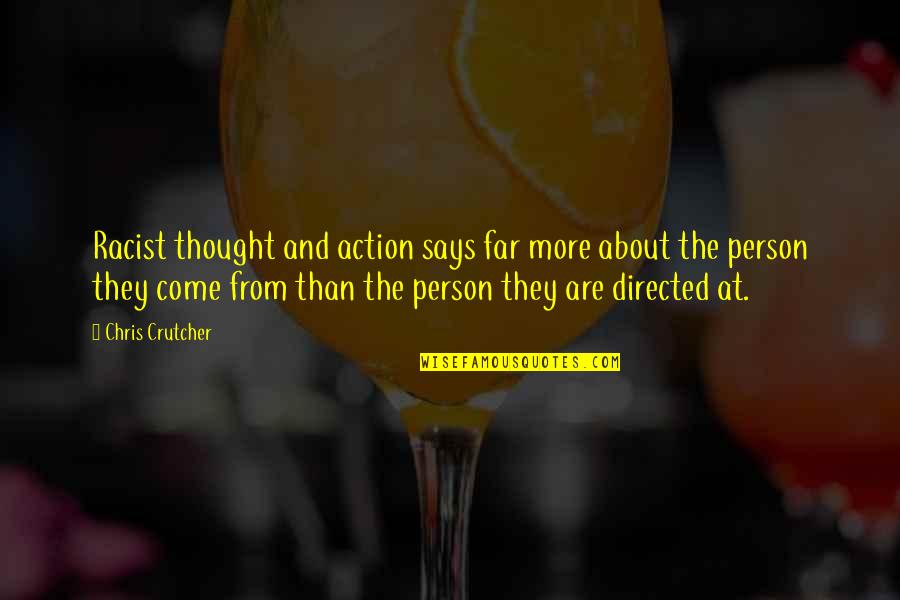 Racist thought and action says far more about the person they come from than the person they are directed at. —
Chris Crutcher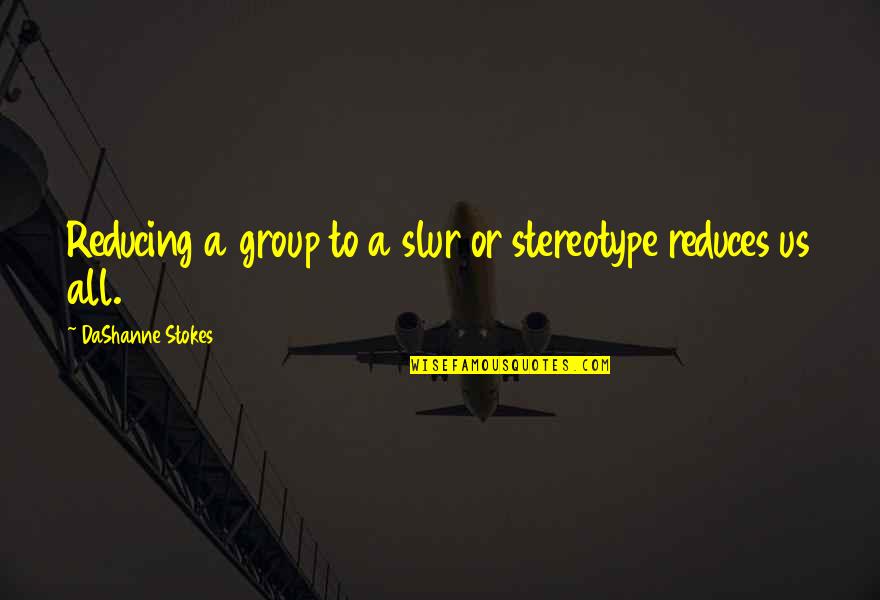 Reducing a group to a slur or stereotype reduces us all. —
DaShanne Stokes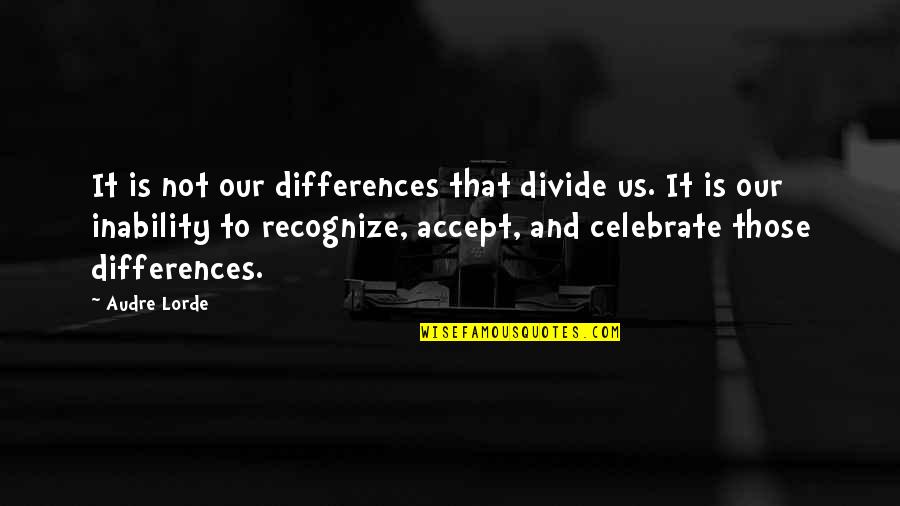 It is not our differences that divide us. It is our inability to recognize, accept, and celebrate those differences. —
Audre Lorde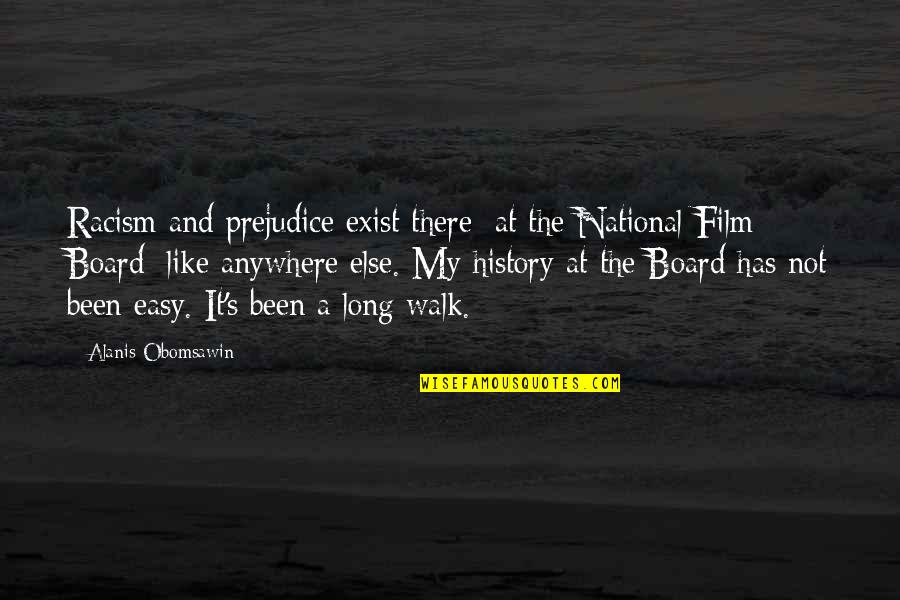 Racism and prejudice
exist there [at the National Film Board] like anywhere else. My history at the Board has not been easy. It's been a long walk. —
Alanis Obomsawin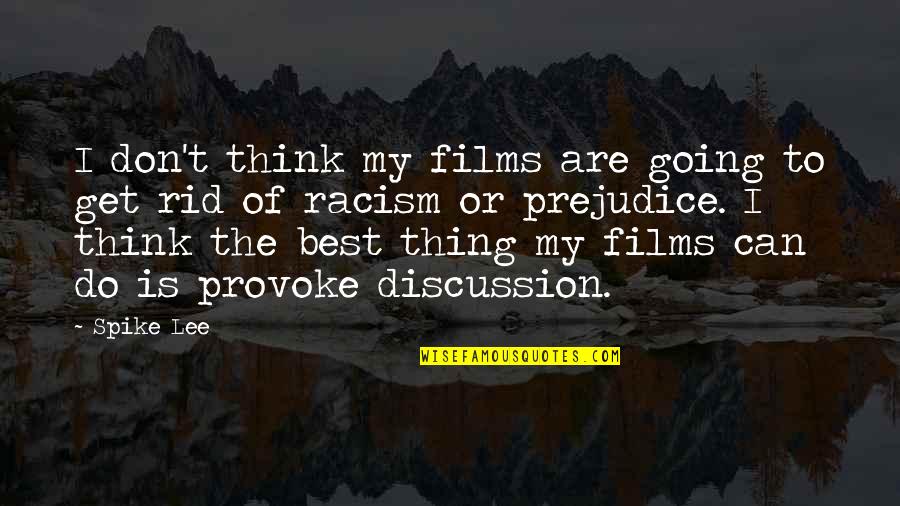 I don't think my films are going to get rid of racism or prejudice. I think the best thing my films can do is provoke discussion. —
Spike Lee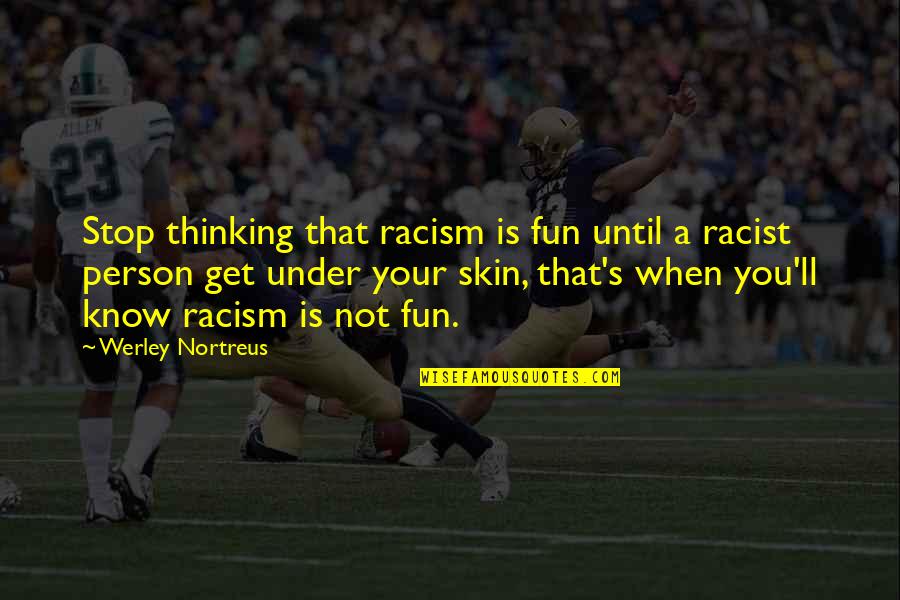 Stop thinking that racism is fun until a racist person get under your skin, that's when you'll know racism is not fun. —
Werley Nortreus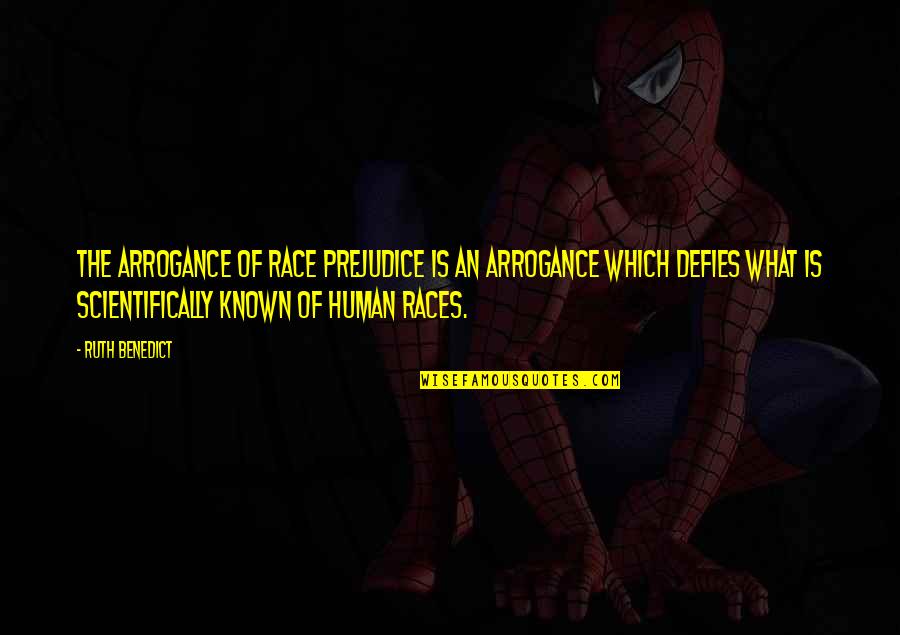 The arrogance of race prejudice is an arrogance which defies what is scientifically known of human races. —
Ruth Benedict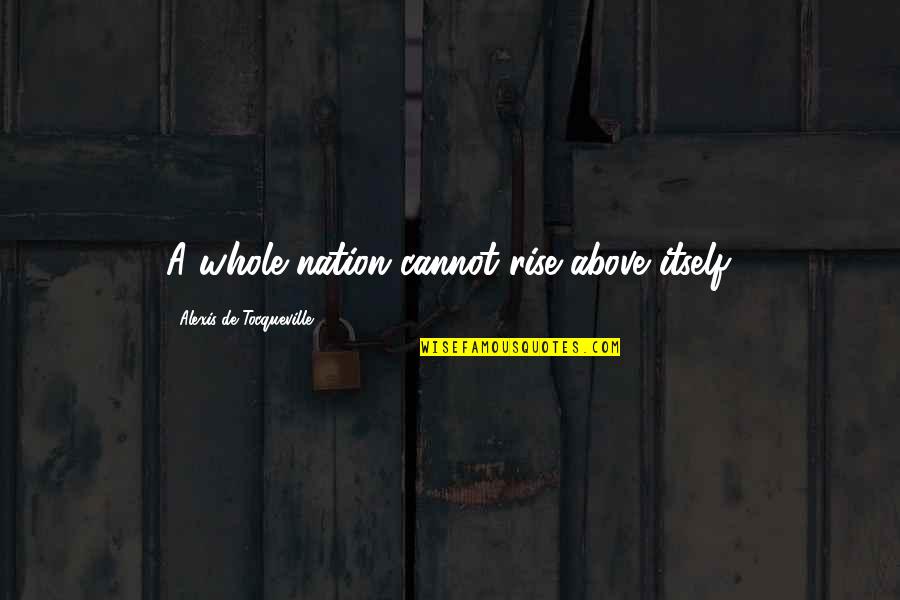 A whole nation cannot rise above itself. —
Alexis De Tocqueville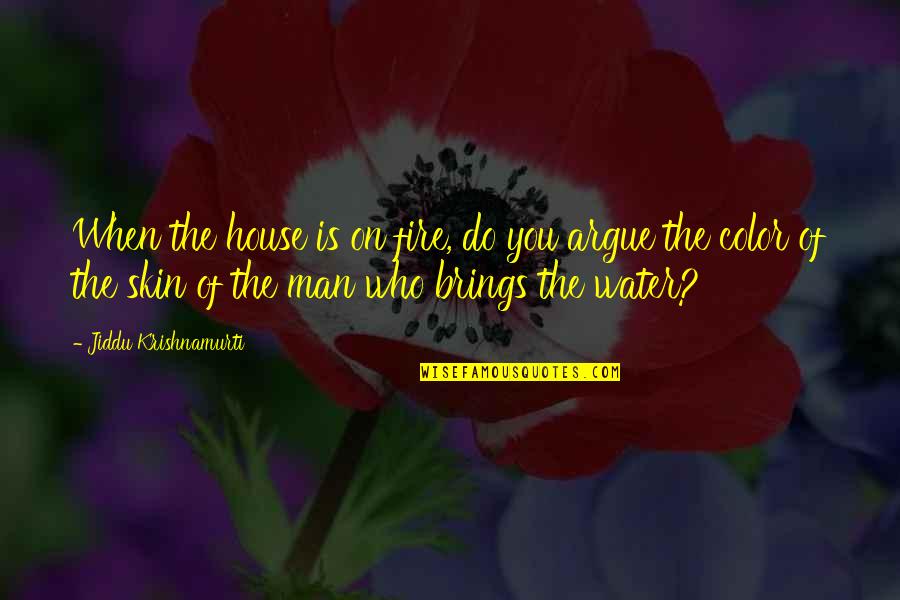 When the house is on fire, do you argue the color of the skin of the man who brings the water? —
Jiddu Krishnamurti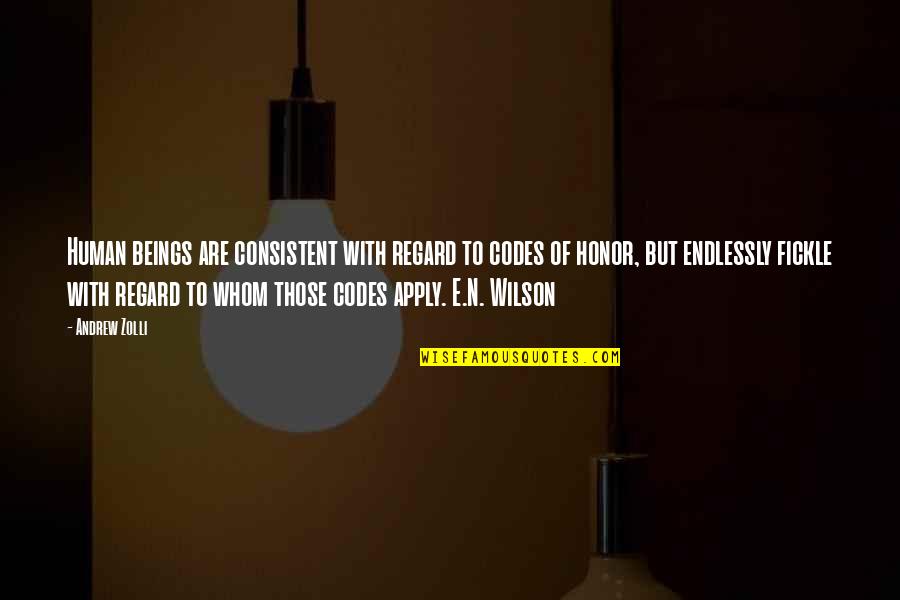 Human beings are consistent with regard to codes of honor, but endlessly fickle with regard to whom those codes apply. E.N. Wilson —
Andrew Zolli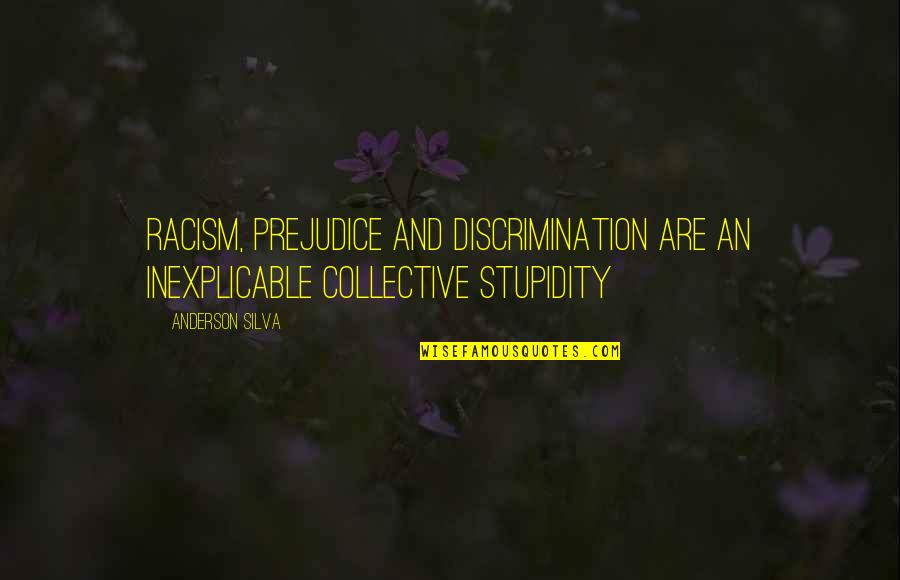 Racism, prejudice and discrimination are an inexplicable collective stupidity —
Anderson Silva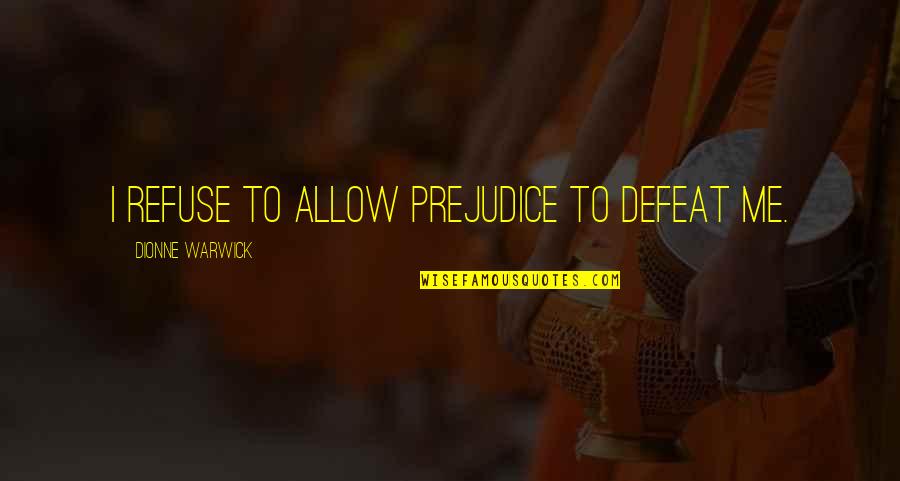 I refuse to allow prejudice to defeat me. —
Dionne Warwick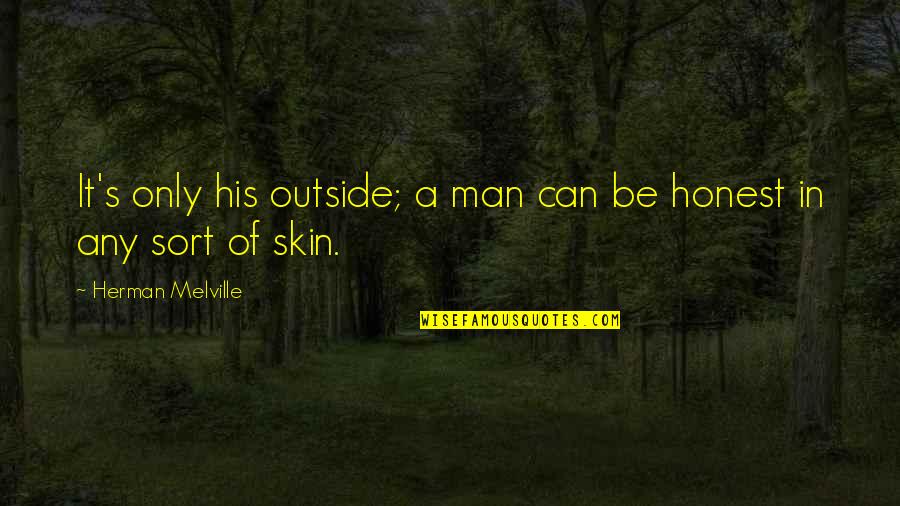 It's only his outside; a man can be honest in any sort of skin. —
Herman Melville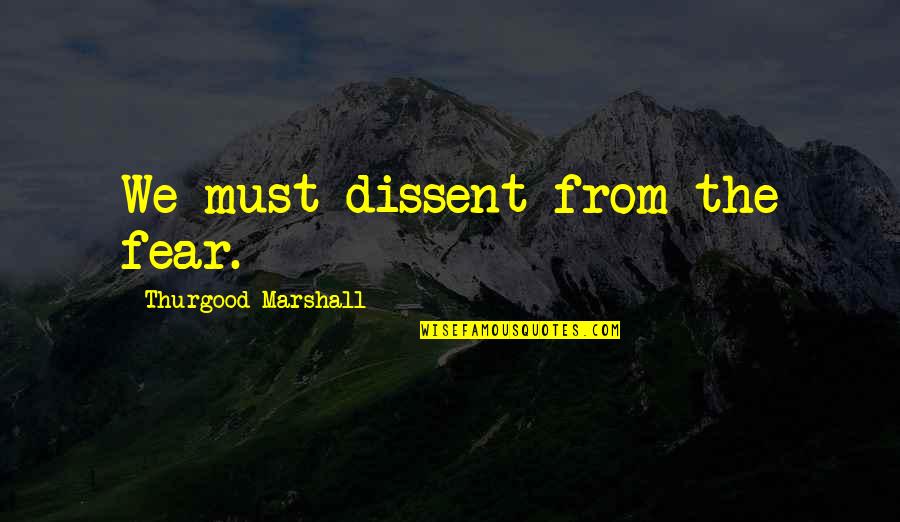 We must dissent from the fear. —
Thurgood Marshall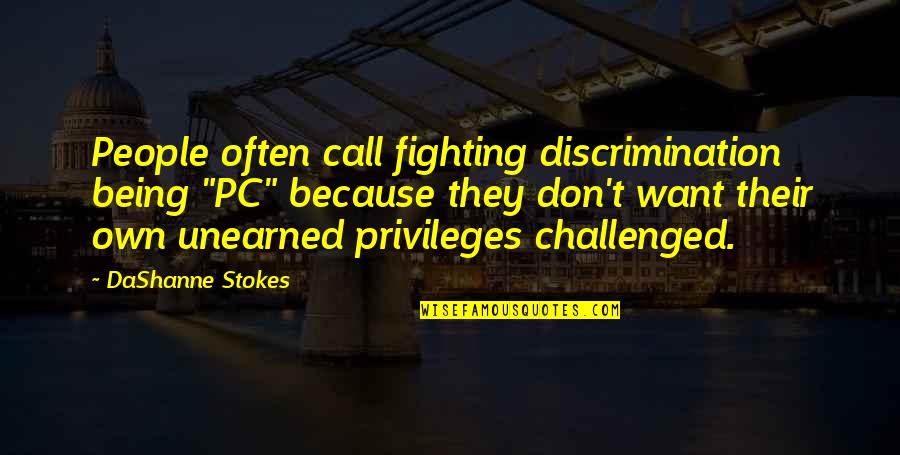 People often call fighting discrimination being "PC" because they don't want their own unearned privileges challenged. —
DaShanne Stokes
Racism hurts everyone, including racists themselves. —
DaShanne Stokes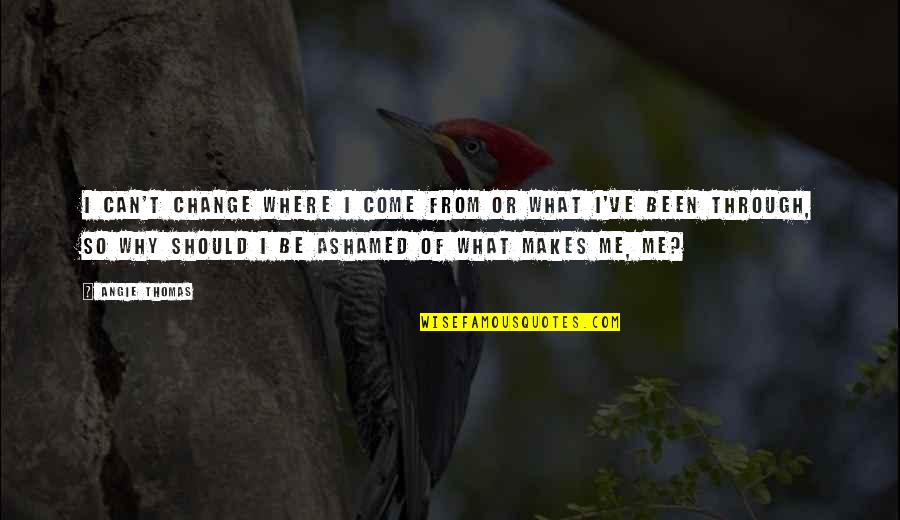 I can't change where I come from or what I've been through, so why should I be ashamed of what makes me, me? —
Angie Thomas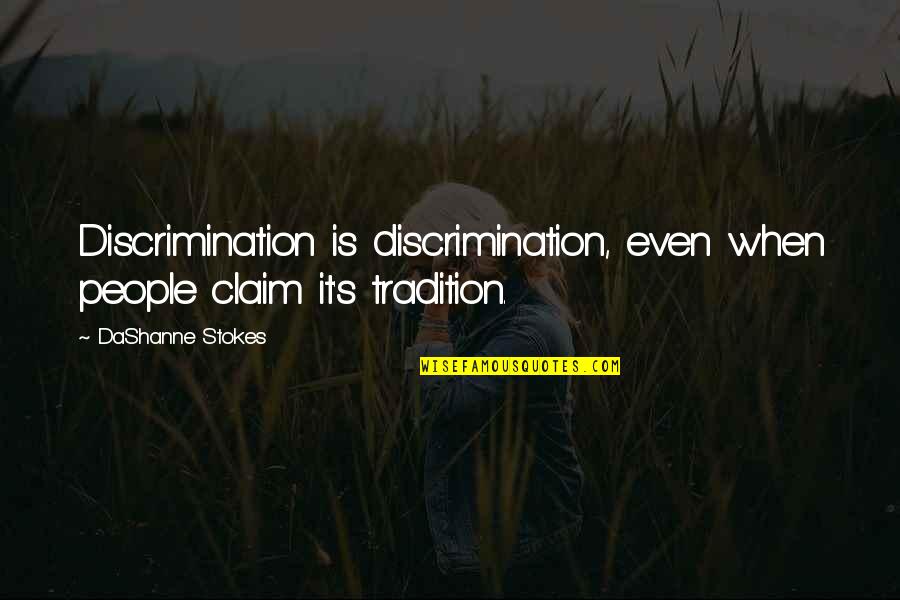 Discrimination is discrimination, even when people claim it's tradition. —
DaShanne Stokes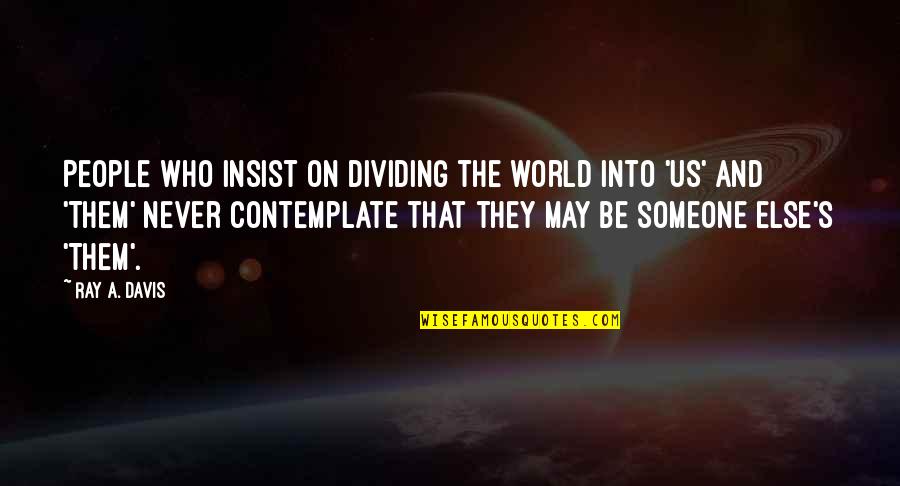 People who insist on dividing the world into 'Us' and 'Them' never contemplate that they may be someone else's 'Them'. —
Ray A. Davis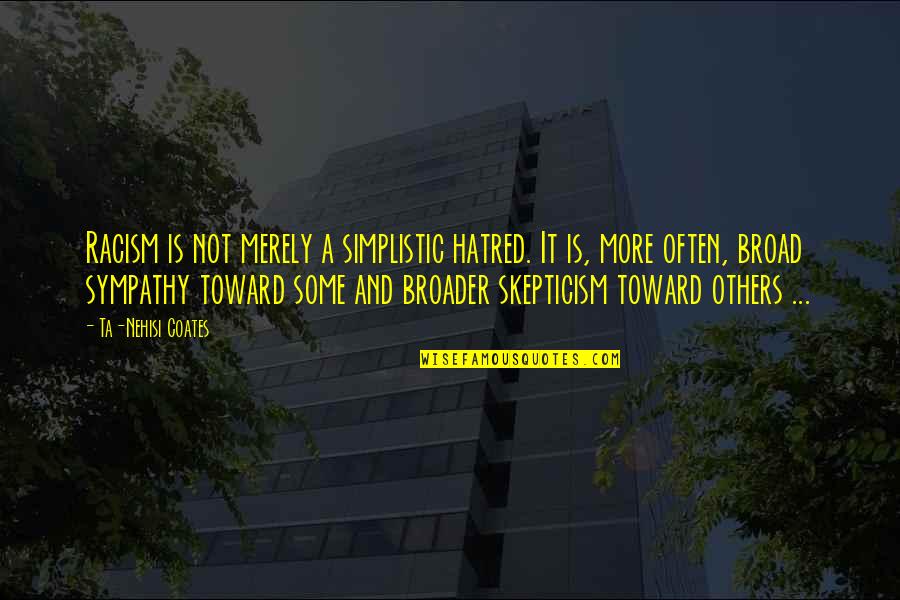 Racism is not merely a simplistic hatred. It is, more often, broad sympathy toward some and broader skepticism toward others ... —
Ta-Nehisi Coates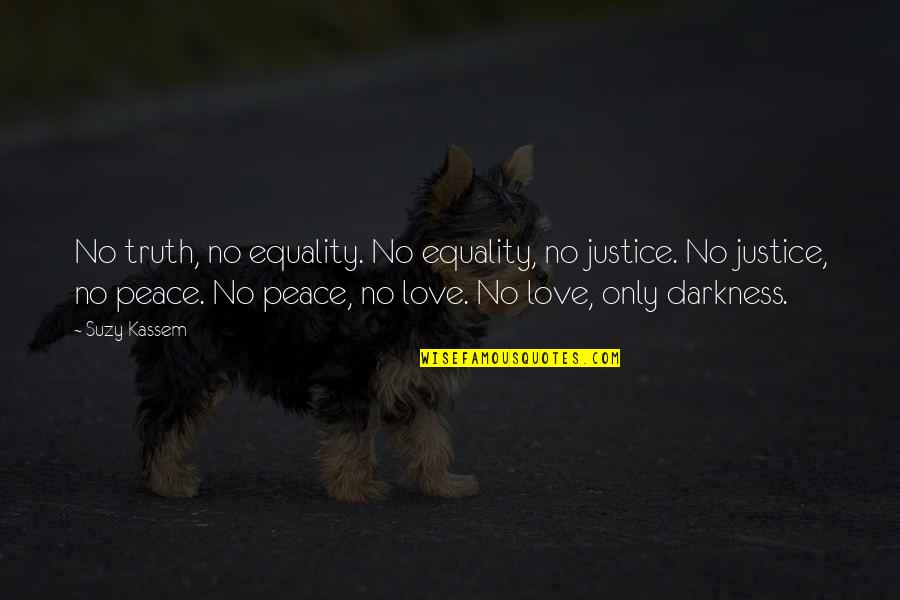 No truth, no equality. No equality, no justice. No justice, no peace. No peace, no love. No love, only darkness. —
Suzy Kassem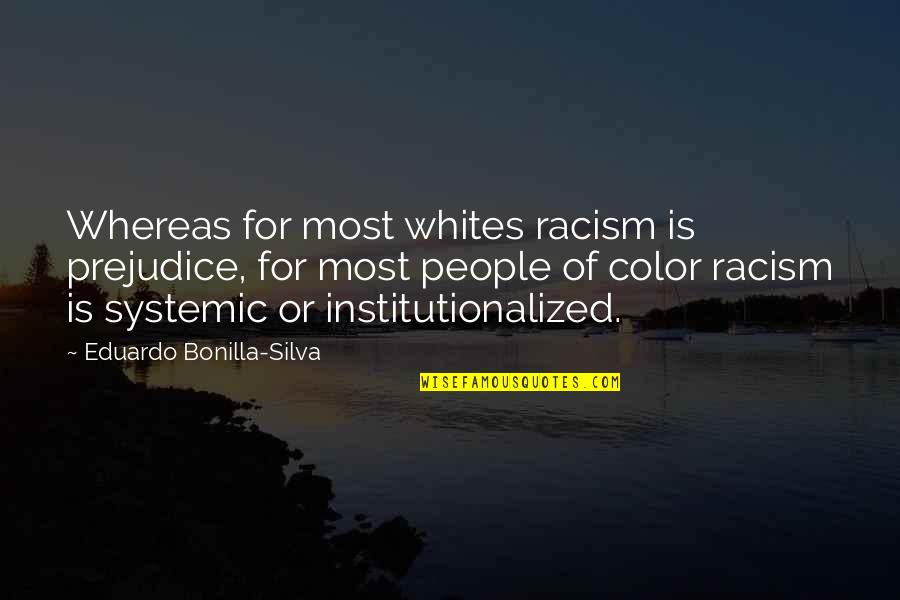 Whereas for most whites racism is prejudice, for most people of color racism is systemic or institutionalized. —
Eduardo Bonilla-Silva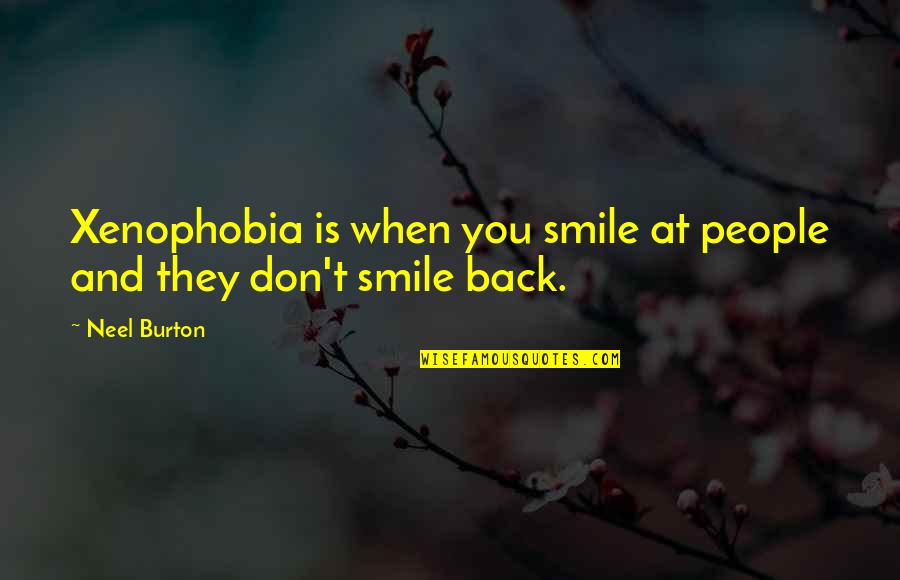 Xenophobia is when you smile at people and they don't smile back. —
Neel Burton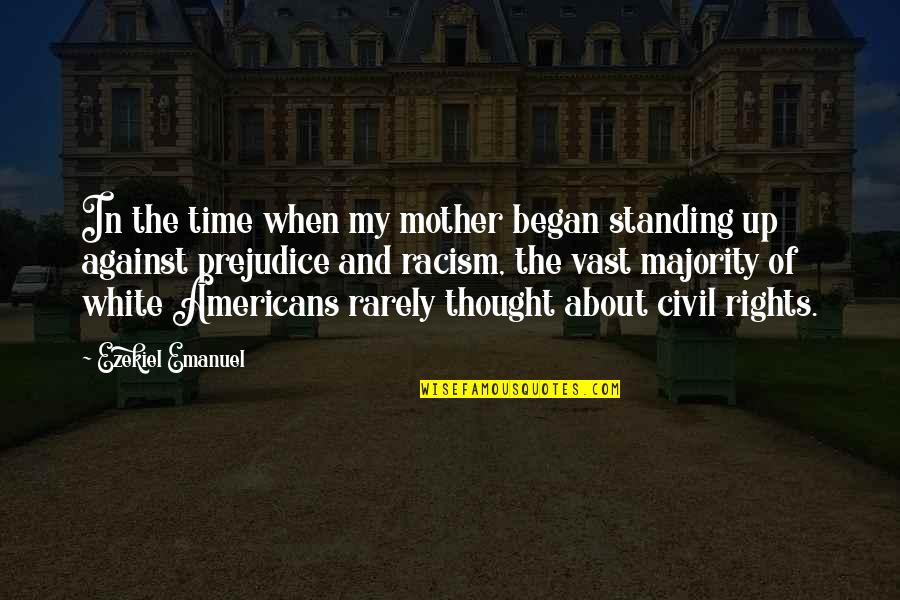 In the time when my mother began standing up against prejudice and racism, the vast majority of white Americans rarely thought about civil rights. —
Ezekiel Emanuel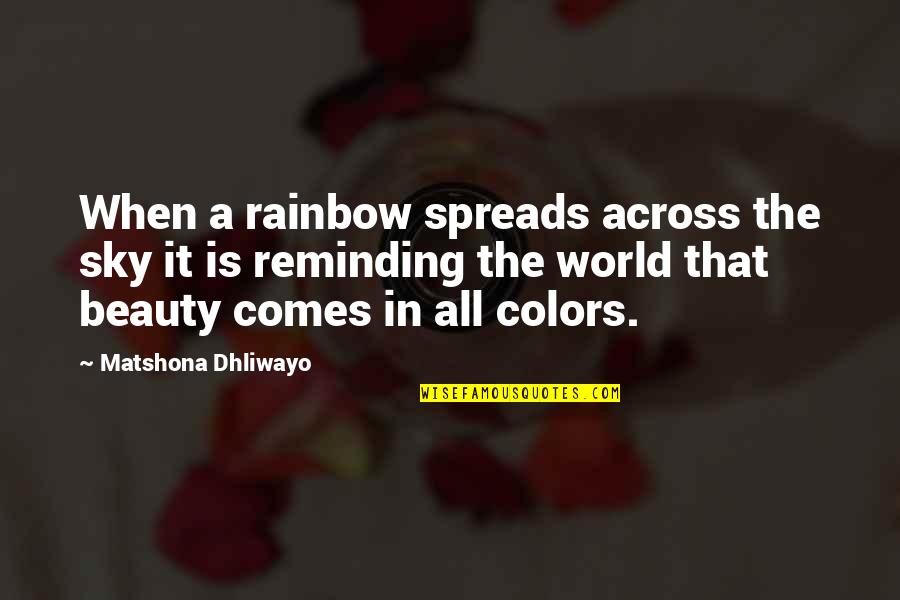 When a rainbow spreads across the sky it is reminding the world that beauty comes in all colors. —
Matshona Dhliwayo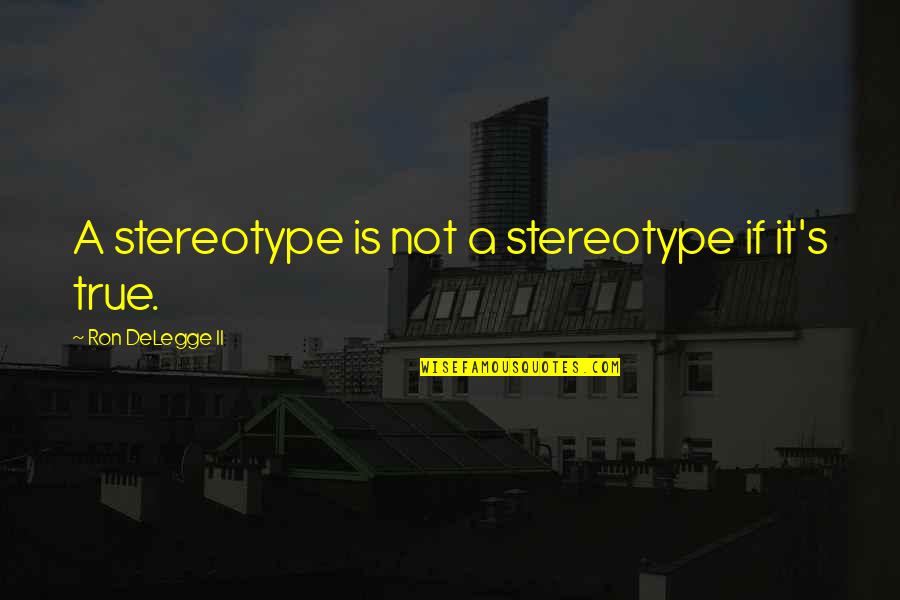 A stereotype is not a stereotype if it's true. —
Ron DeLegge II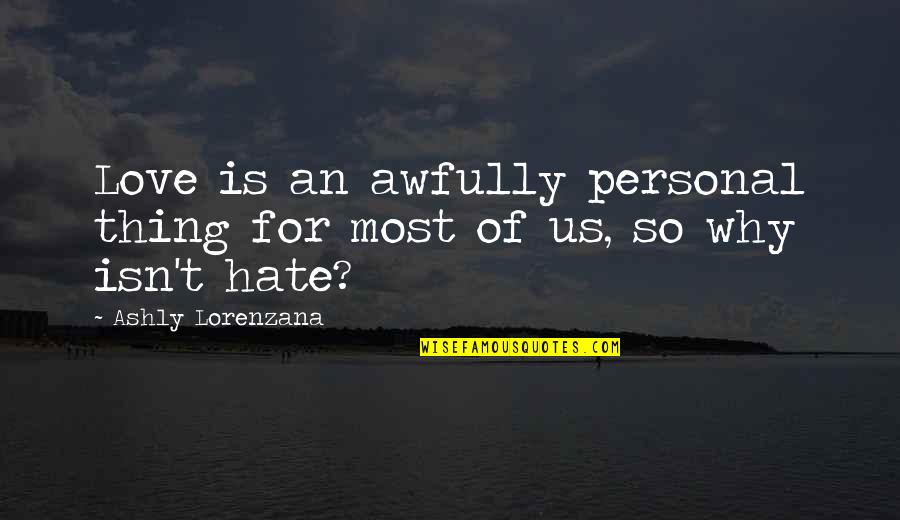 Love is an awfully personal thing for most of us, so why isn't hate? —
Ashly Lorenzana