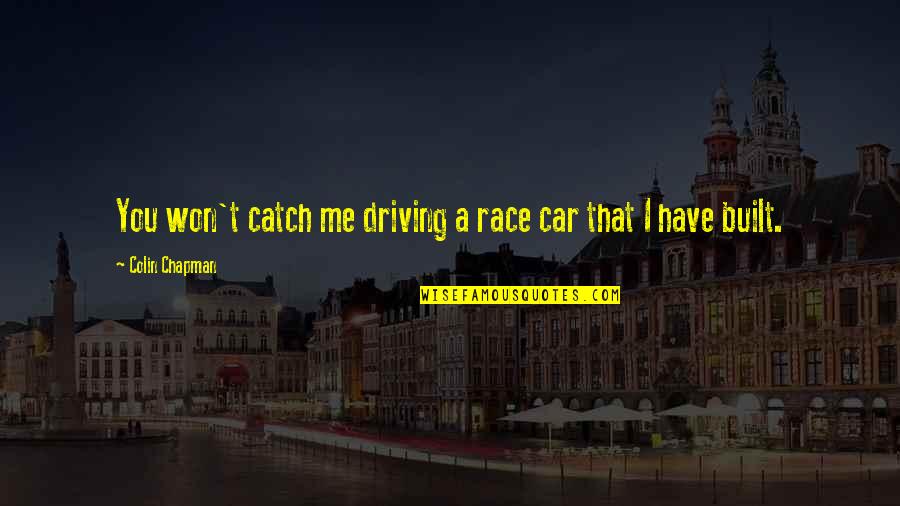 You won't catch me driving a race car that I have built.
—
Colin Chapman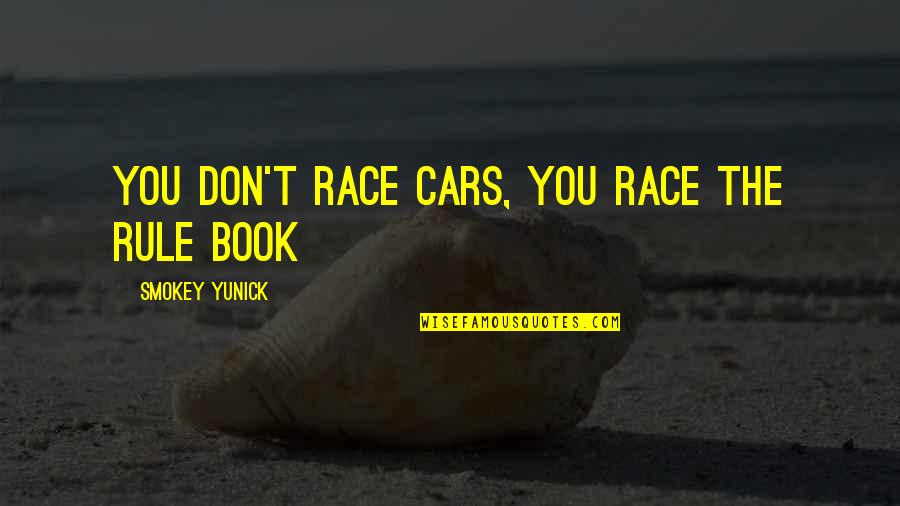 You don't race cars, you race the rule book
—
Smokey Yunick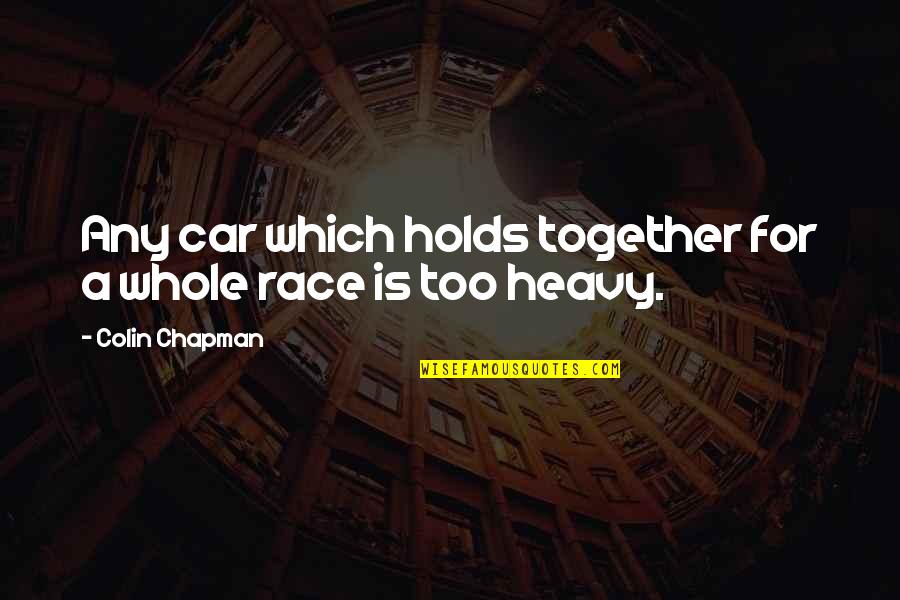 Any car which holds together for a whole race is too heavy.
—
Colin Chapman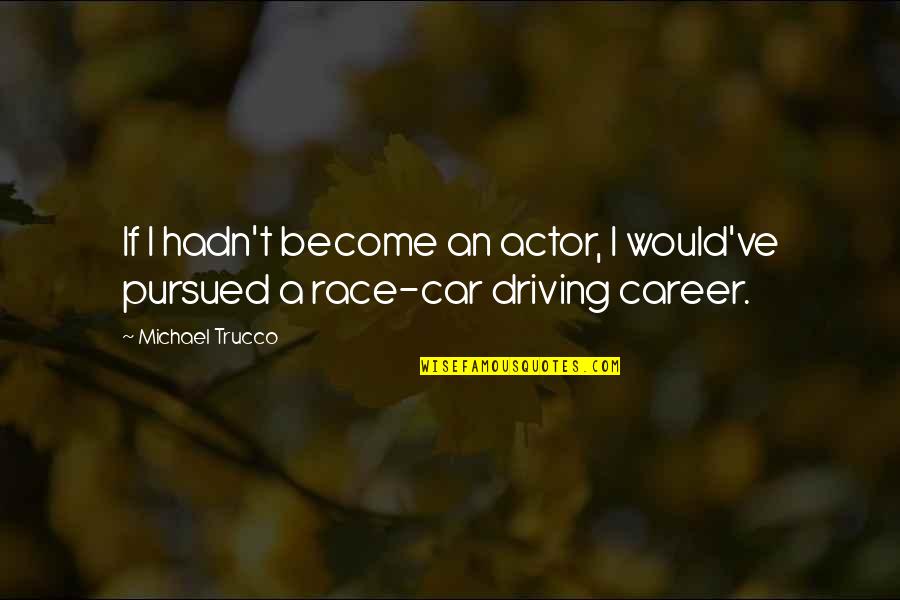 If I hadn't become an actor, I would've pursued a race-car driving career.
—
Michael Trucco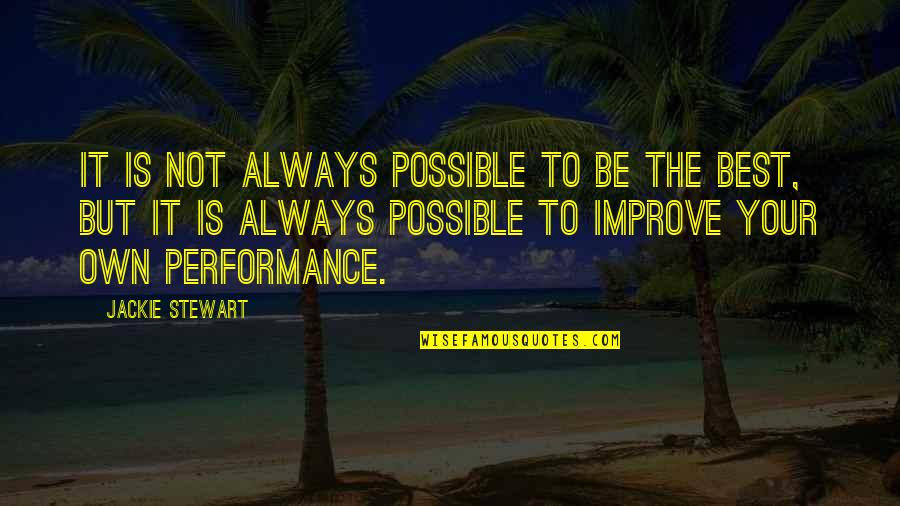 It is not always possible to be the best, but it is always possible to improve your own performance.
—
Jackie Stewart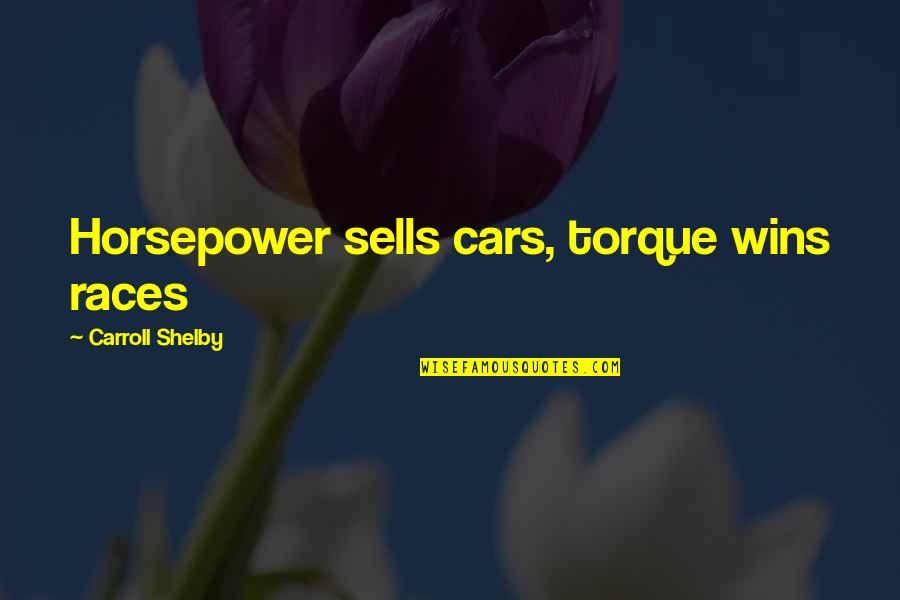 Horsepower sells cars, torque wins races
—
Carroll Shelby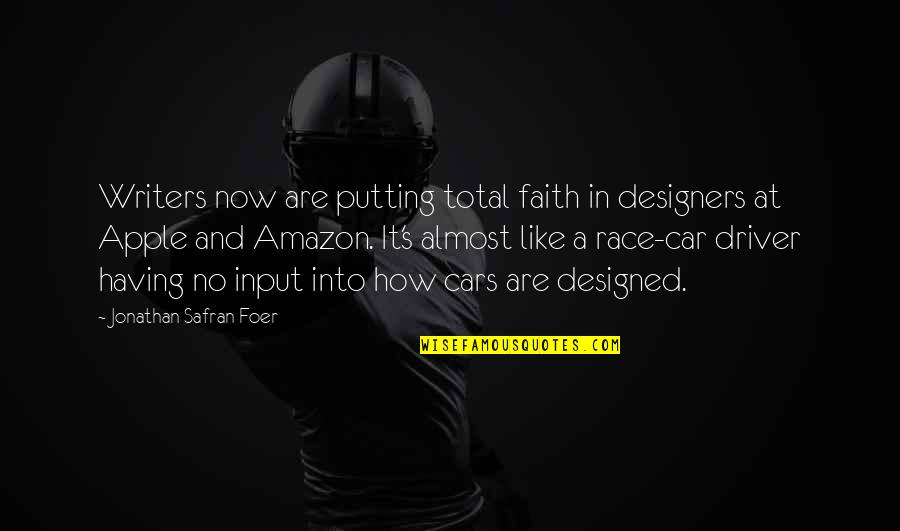 Writers now are putting total faith in designers at Apple and Amazon. It's almost like a race-car driver having no input into how cars are designed.
—
Jonathan Safran Foer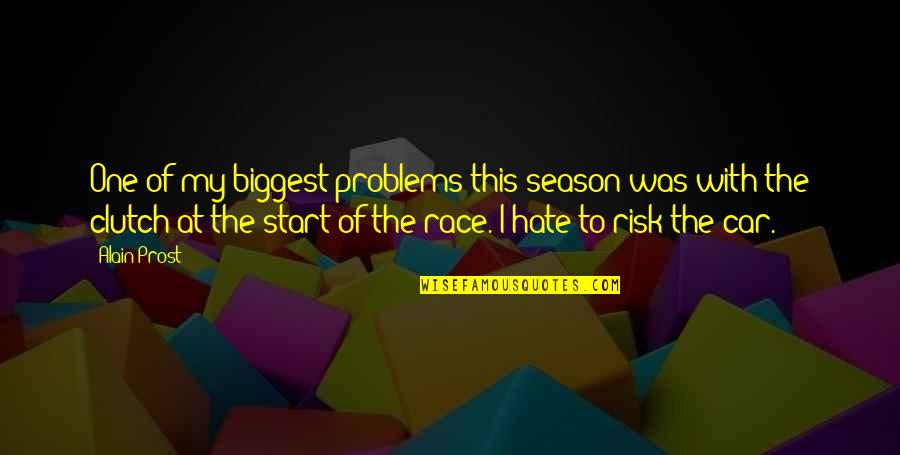 One of my biggest problems this season was with the clutch at the start of the race. I hate to risk the car. —
Alain Prost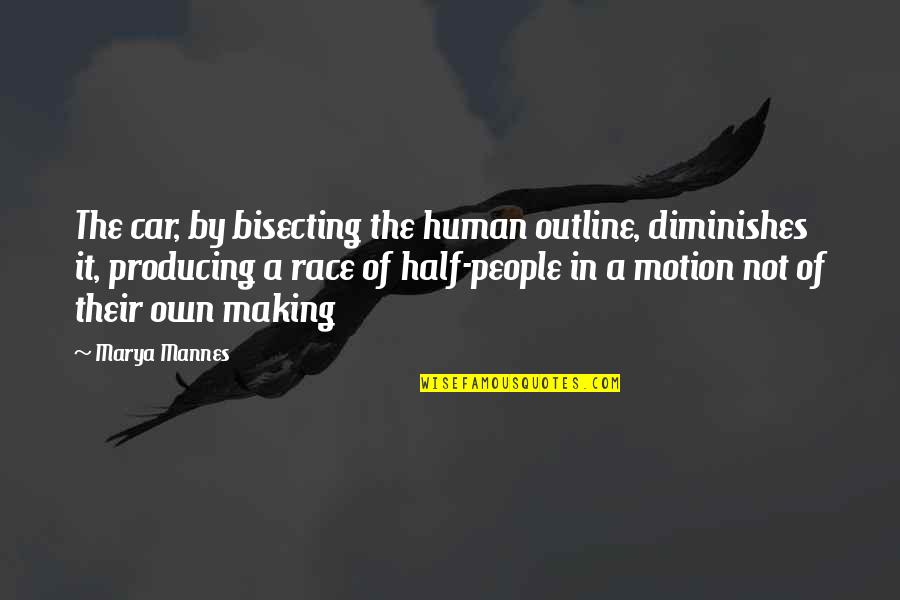 The car, by bisecting the human outline, diminishes it, producing a race of half-people in a motion not of their own making —
Marya Mannes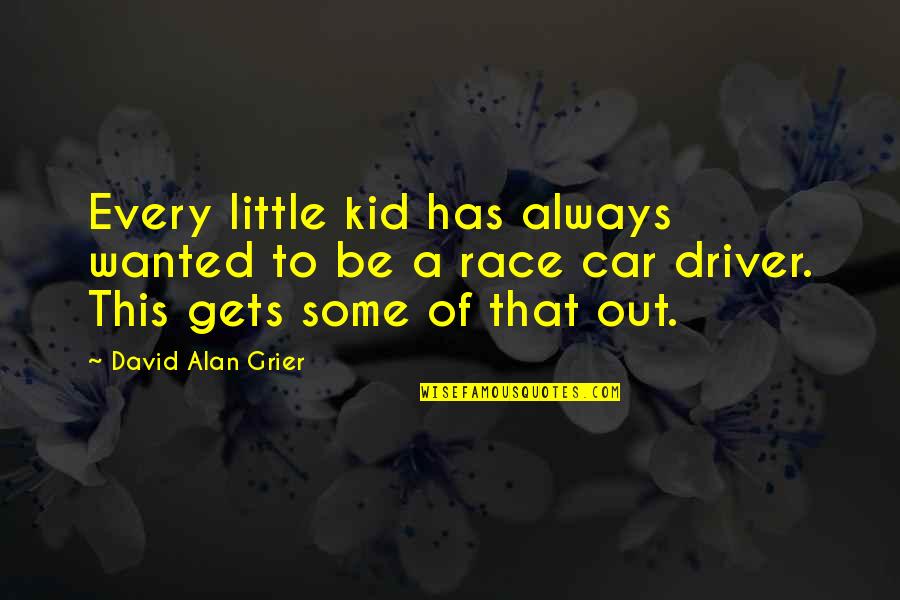 Every little kid has always wanted to be a
race car
driver. This gets some of that out. —
David Alan Grier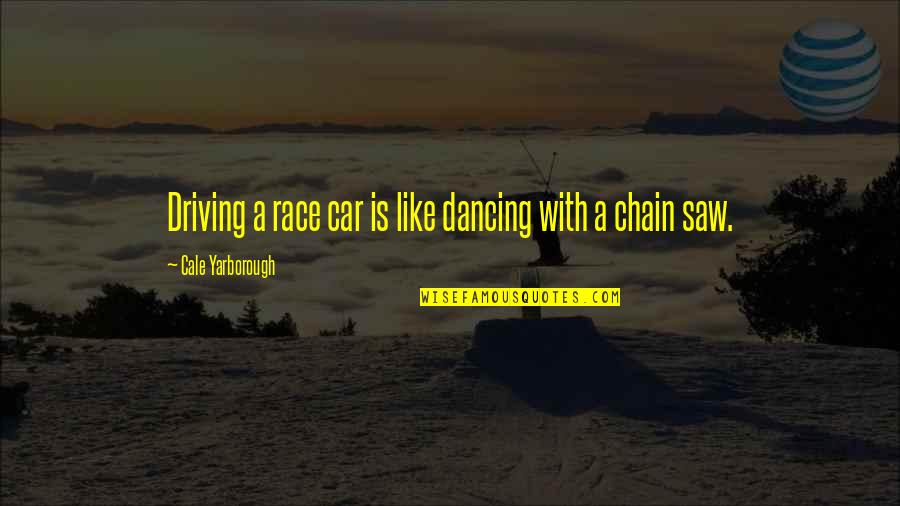 Driving a
race car
is like dancing with a chain saw. —
Cale Yarborough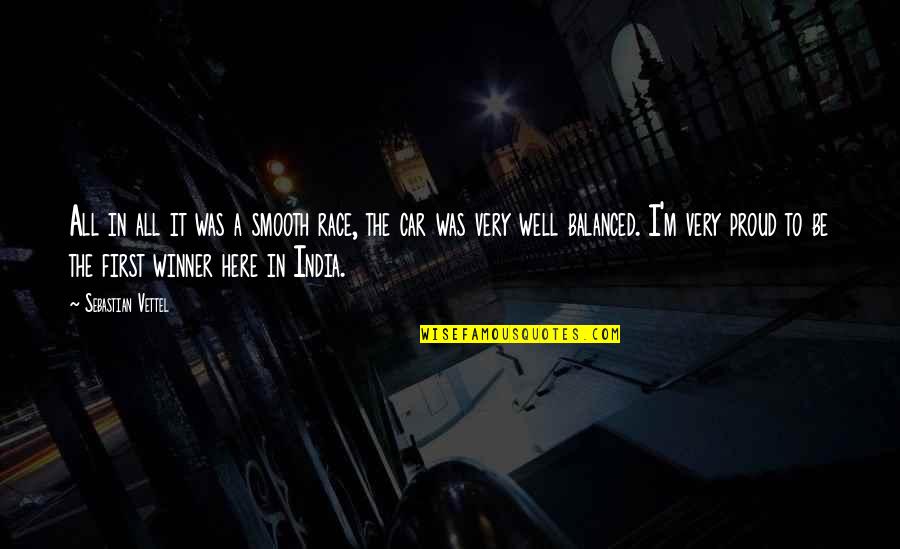 All in all it was a smooth race, the car was very well balanced. I'm very proud to be the first winner here in India. —
Sebastian Vettel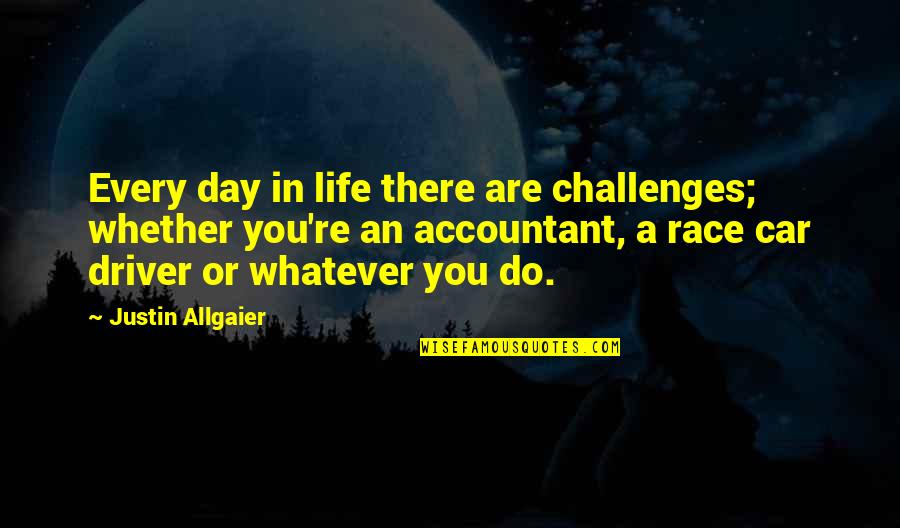 Every day in life there are challenges; whether you're an accountant, a
race car
driver or whatever you do. —
Justin Allgaier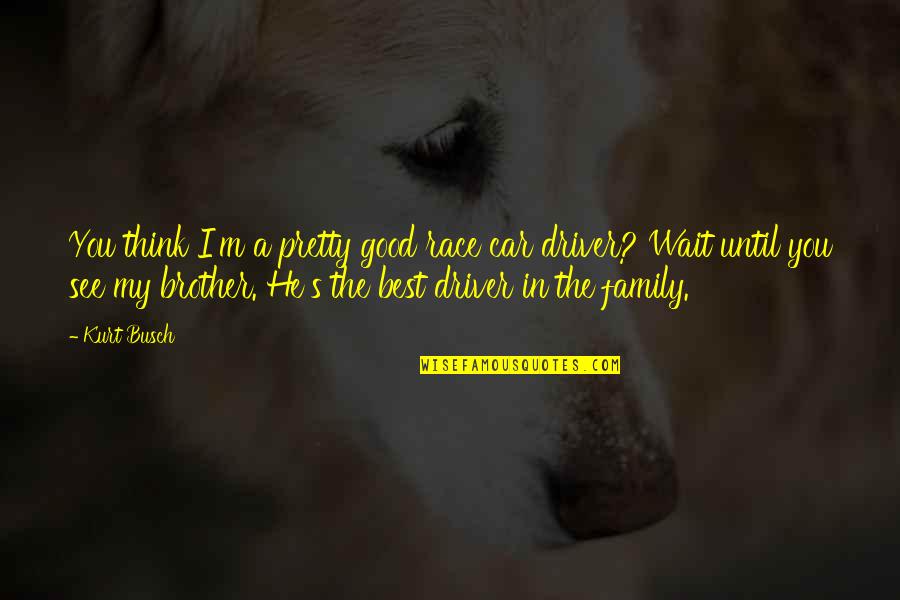 You think I'm a pretty good
race car
driver? Wait until you see my brother. He's the best driver in the family. —
Kurt Busch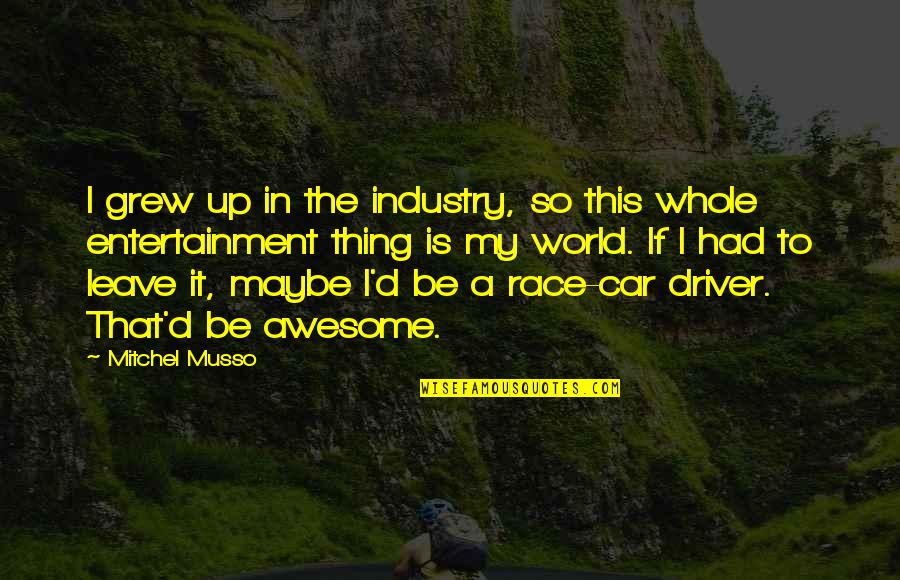 I grew up in the industry, so this whole entertainment thing is my world. If I had to leave it, maybe I'd be a race-car driver. That'd be awesome. —
Mitchel Musso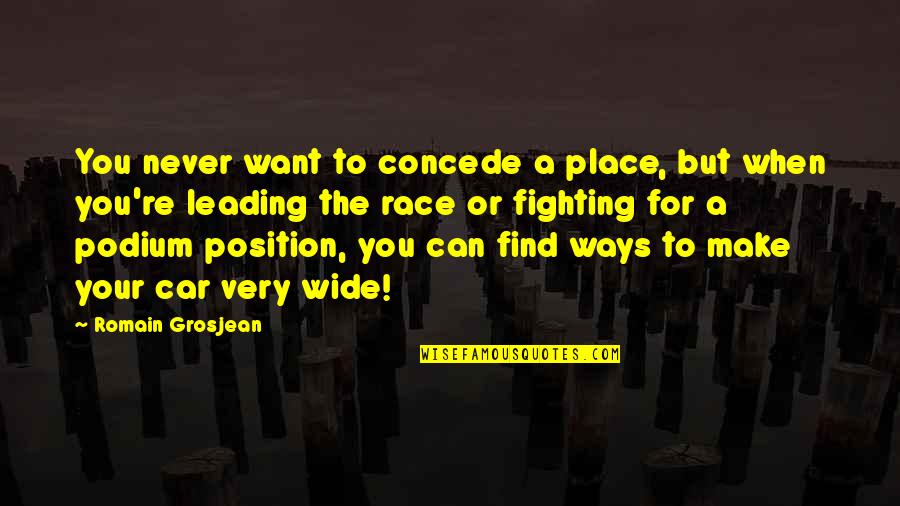 You never want to concede a place, but when you're leading the race or fighting for a podium position, you can find ways to make your car very wide! —
Romain Grosjean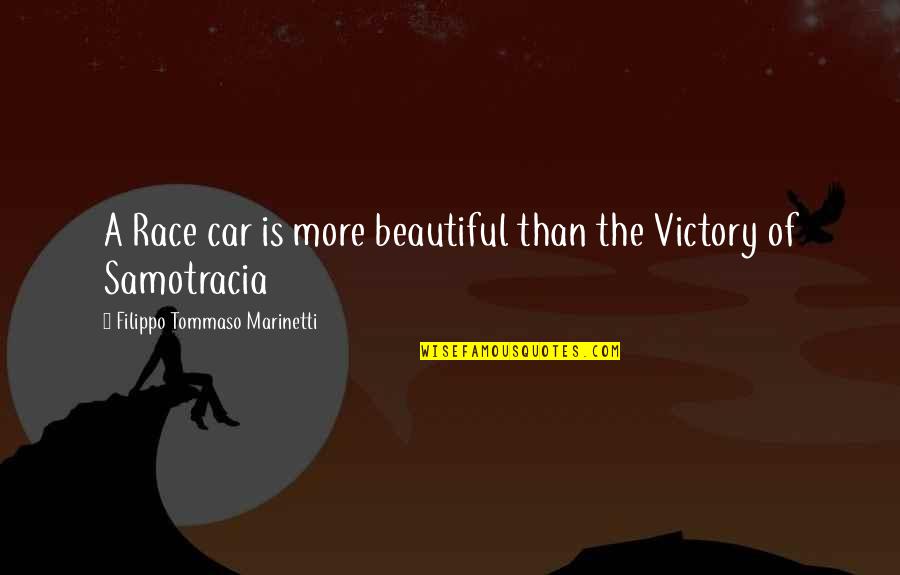 A
Race car
is more beautiful than the Victory of Samotracia —
Filippo Tommaso Marinetti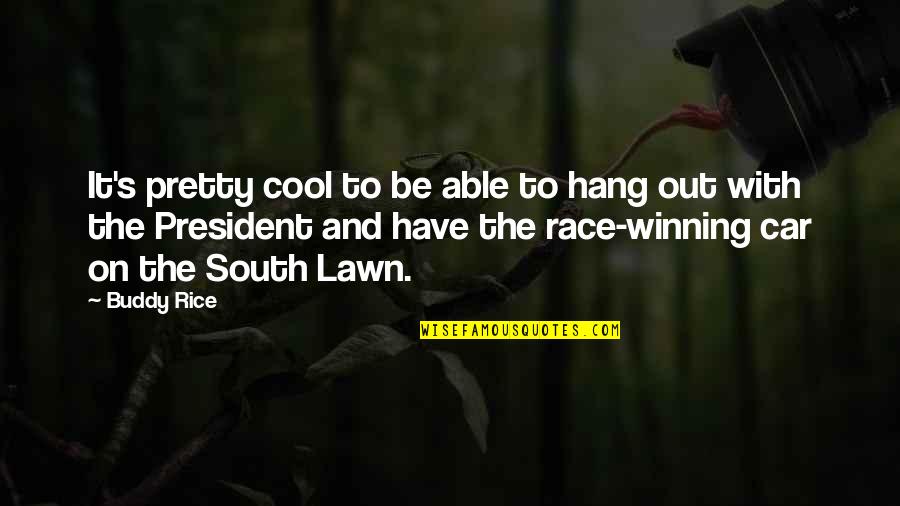 It's pretty cool to be able to hang out with the President and have the race-winning car on the South Lawn. —
Buddy Rice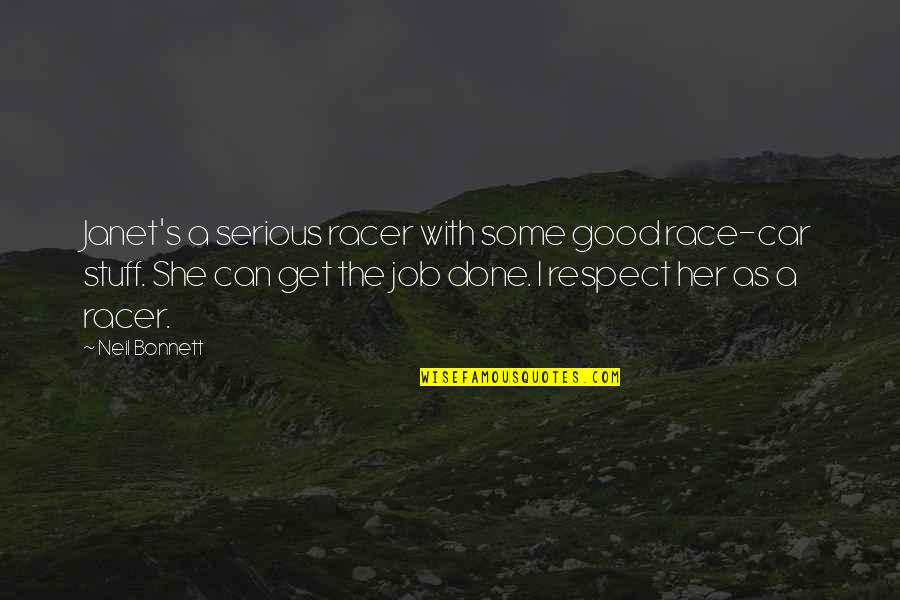 Janet's a serious racer with some good race-car stuff. She can get the job done. I respect her as a racer. —
Neil Bonnett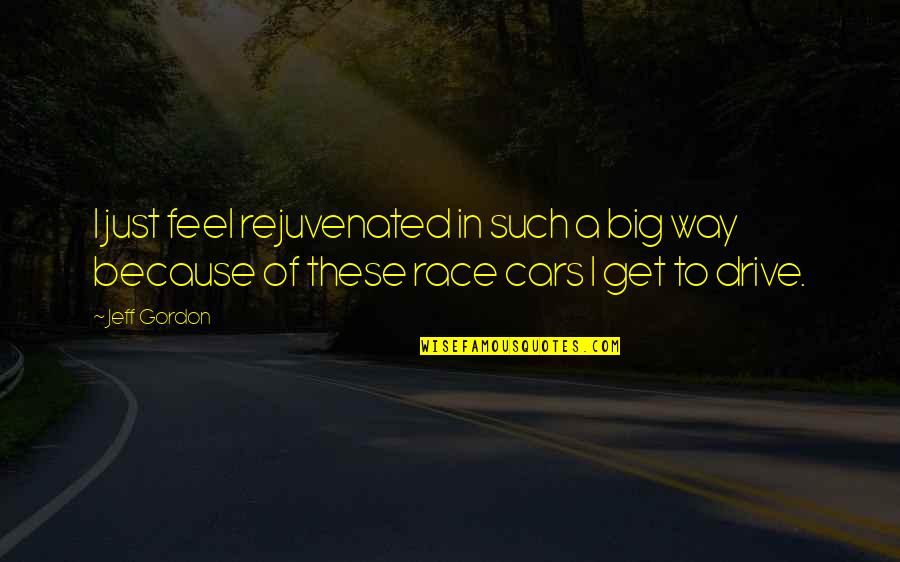 I just feel rejuvenated in such a big way because of these
race car
s I get to drive. —
Jeff Gordon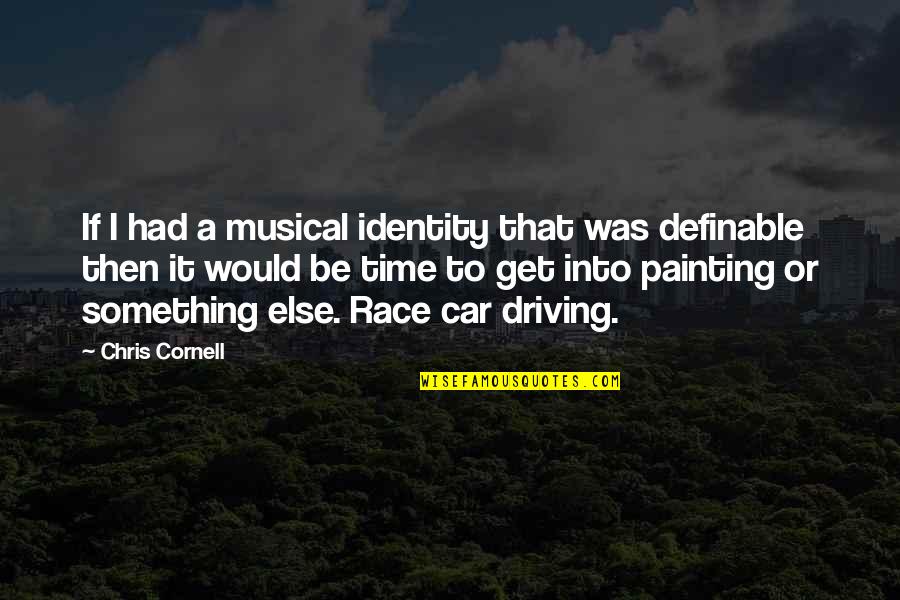 If I had a musical identity that was definable then it would be time to get into painting or something else.
Race car
driving. —
Chris Cornell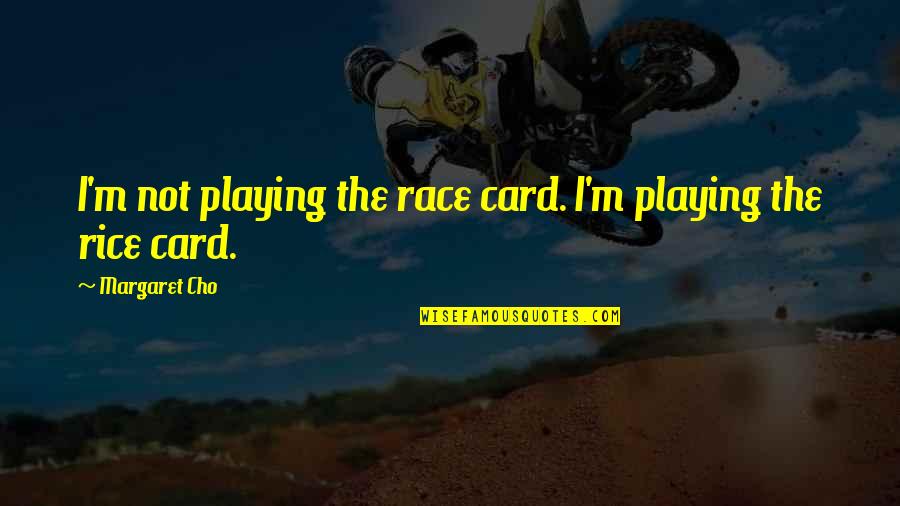 I'm not playing the
race car
d. I'm playing the rice card. —
Margaret Cho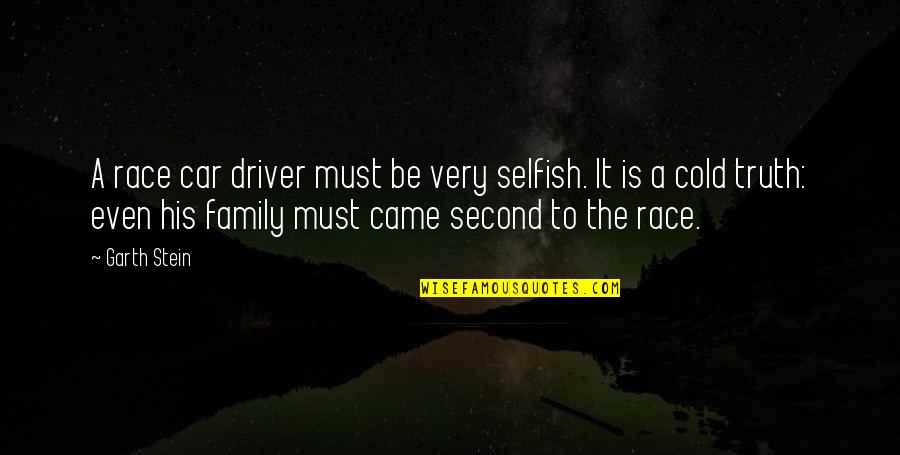 A
race car
driver must be very selfish. It is a cold truth: even his family must came second to the race. —
Garth Stein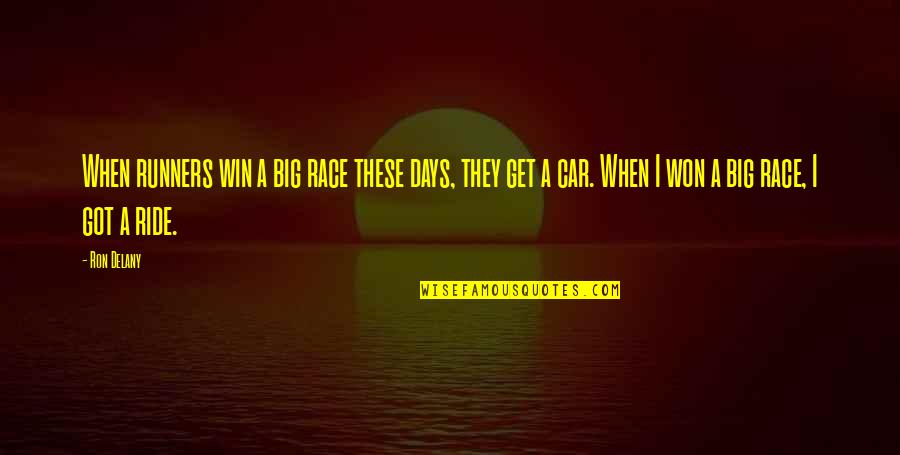 When runners win a big race these days, they get a car. When I won a big race, I got a ride. —
Ron Delany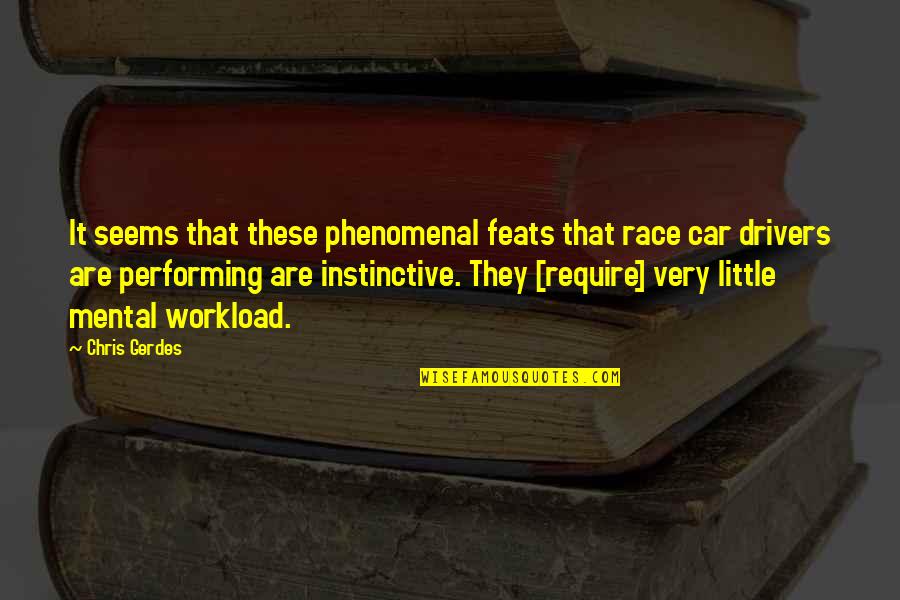 It seems that these phenomenal feats that
race car
drivers are performing are instinctive. They [require] very little mental workload. —
Chris Gerdes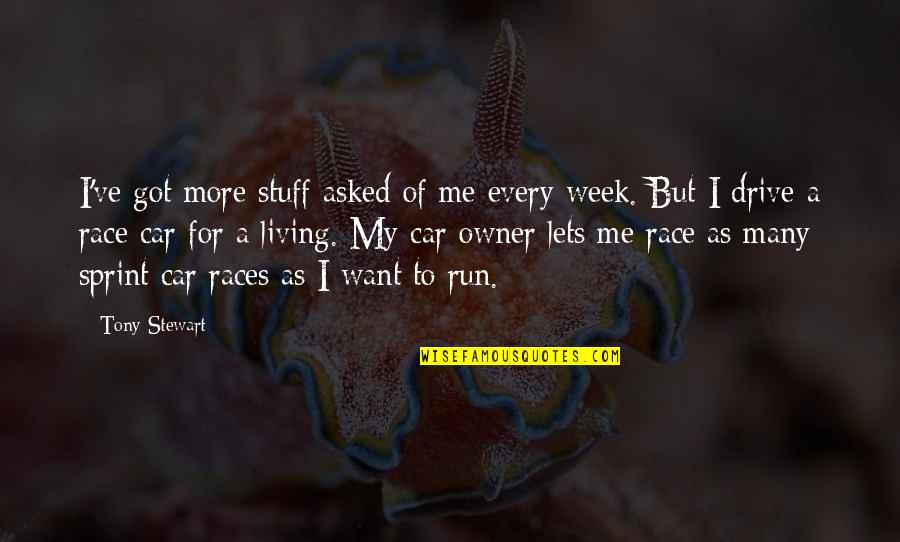 I've got more stuff asked of me every week. But I drive a
race car
for a living. My car owner lets me race as many sprint car races as I want to run. —
Tony Stewart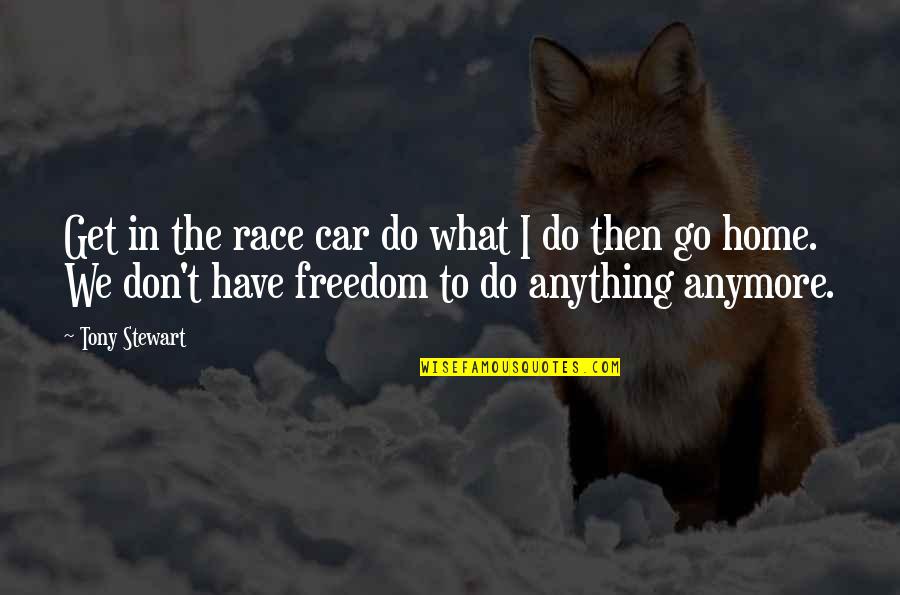 Get in the
race car
do what I do then go home. We don't have freedom to do anything anymore. —
Tony Stewart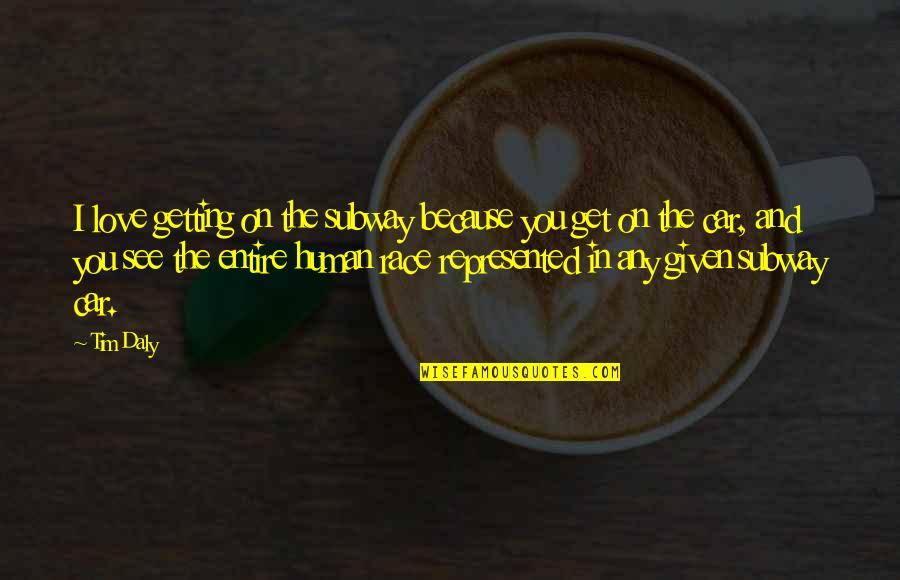 I love getting on the subway because you get on the car, and you see the entire human race represented in any given subway car. —
Tim Daly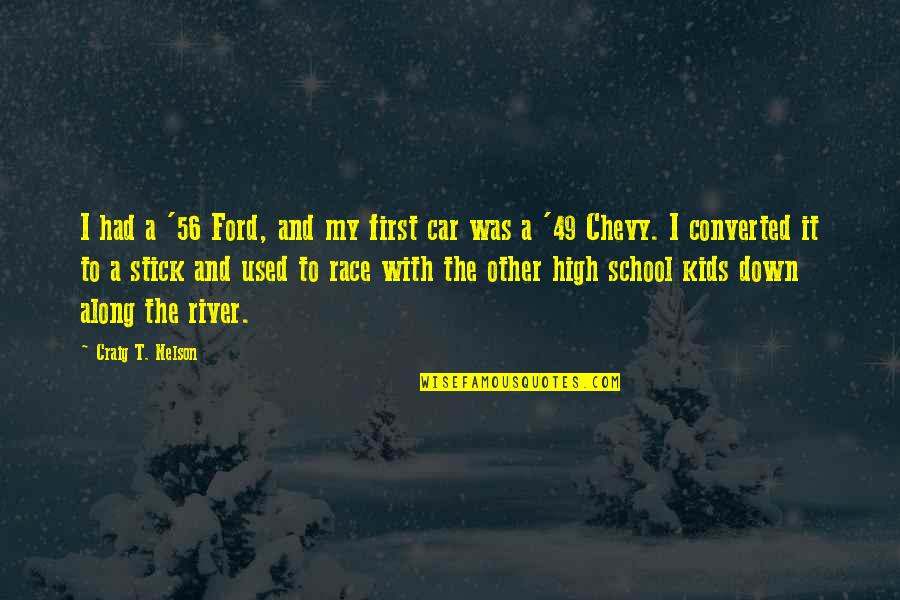 I had a '56 Ford, and my first car was a '49 Chevy. I converted it to a stick and used to race with the other high school kids down along the river. —
Craig T. Nelson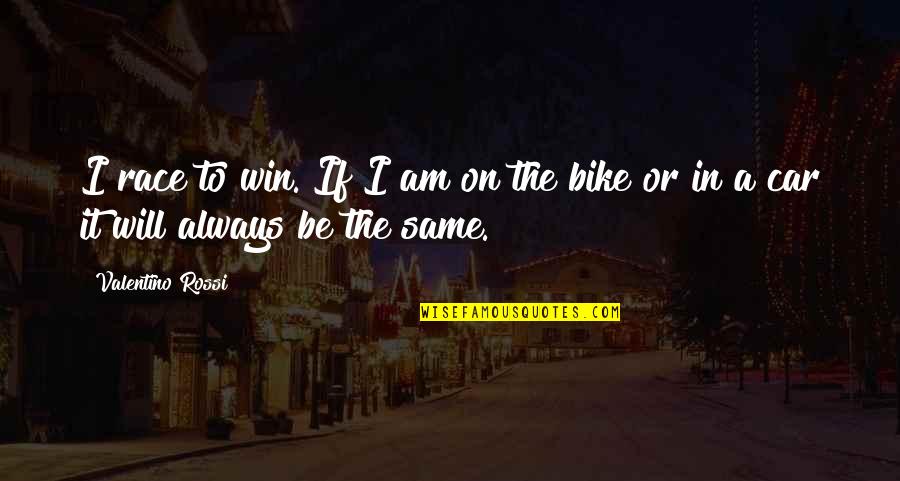 I race to win. If I am on the bike or in a car it will always be the same. —
Valentino Rossi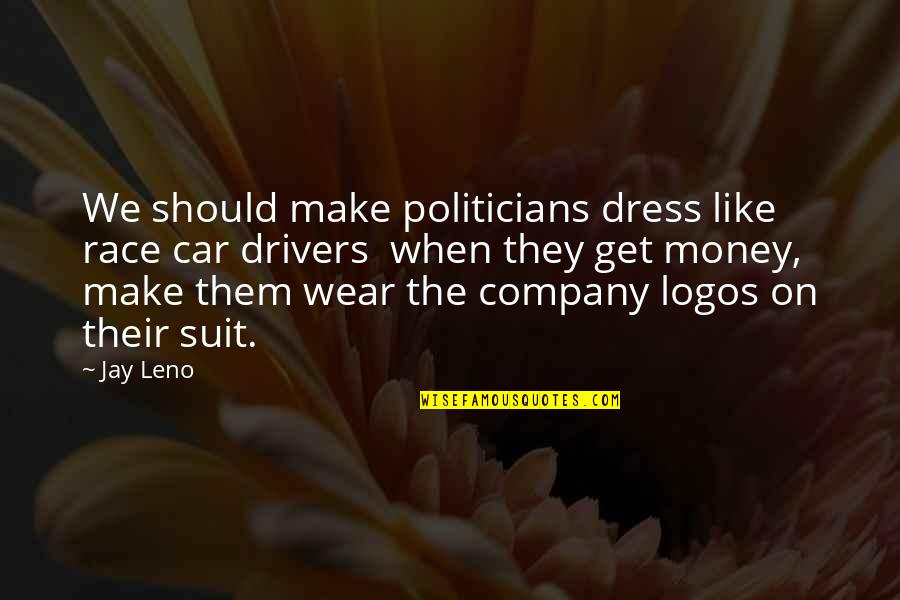 We should make politicians dress like
race car
drivers
when they get money, make them wear the company logos on their suit. —
Jay Leno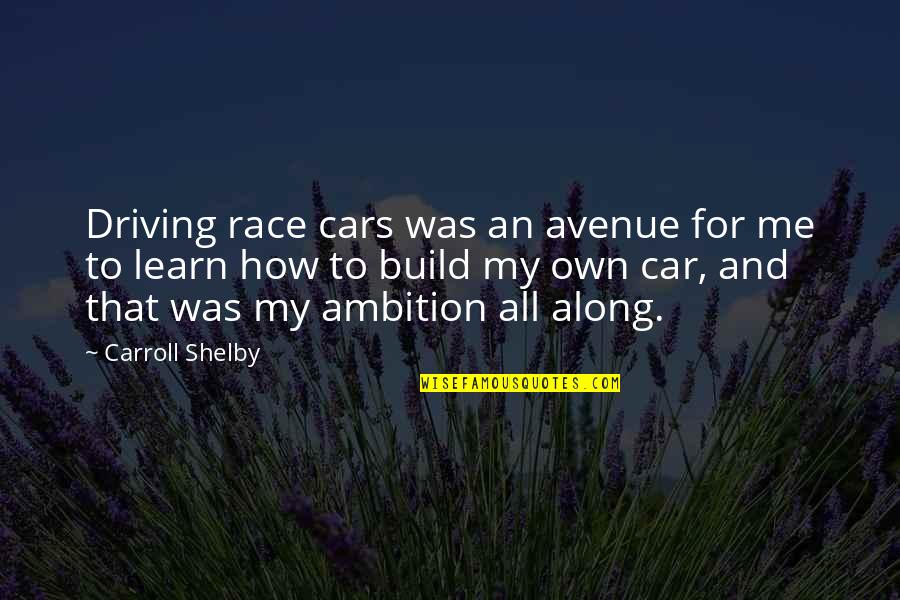 Driving
race car
s was an avenue for me to learn how to build my own car, and that was my ambition all along. —
Carroll Shelby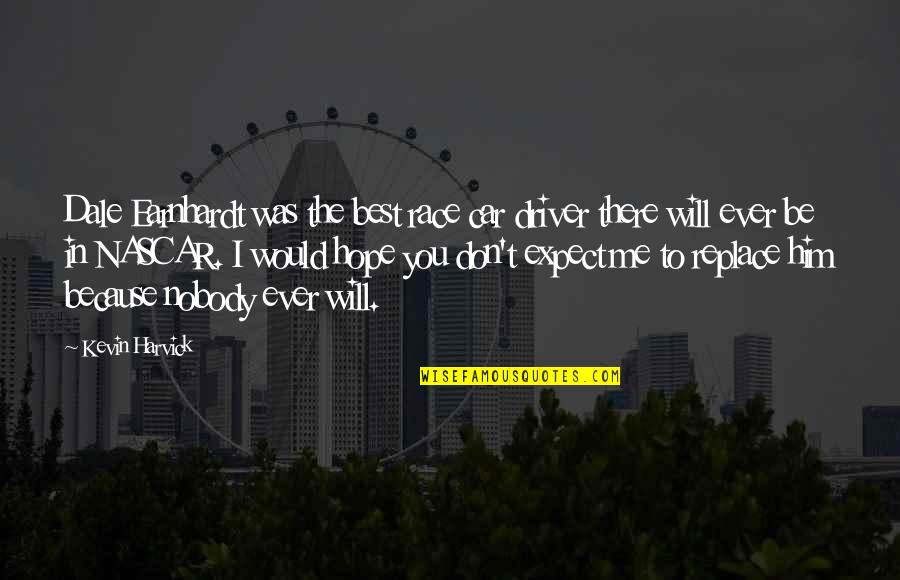 Dale Earnhardt was the best
race car
driver there will ever be in NASCAR. I would hope you don't expect me to replace him because nobody ever will. —
Kevin Harvick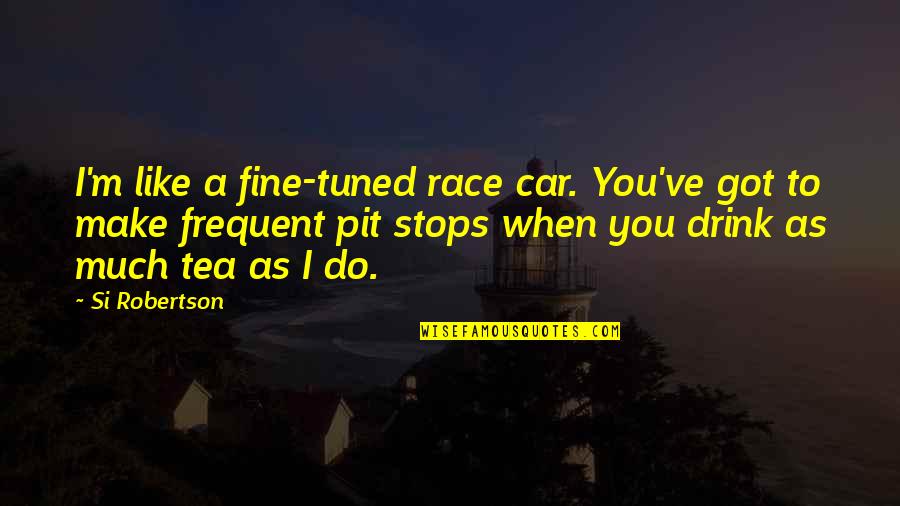 I'm like a fine-tuned
race car
. You've got to make frequent pit stops when you drink as much tea as I do. —
Si Robertson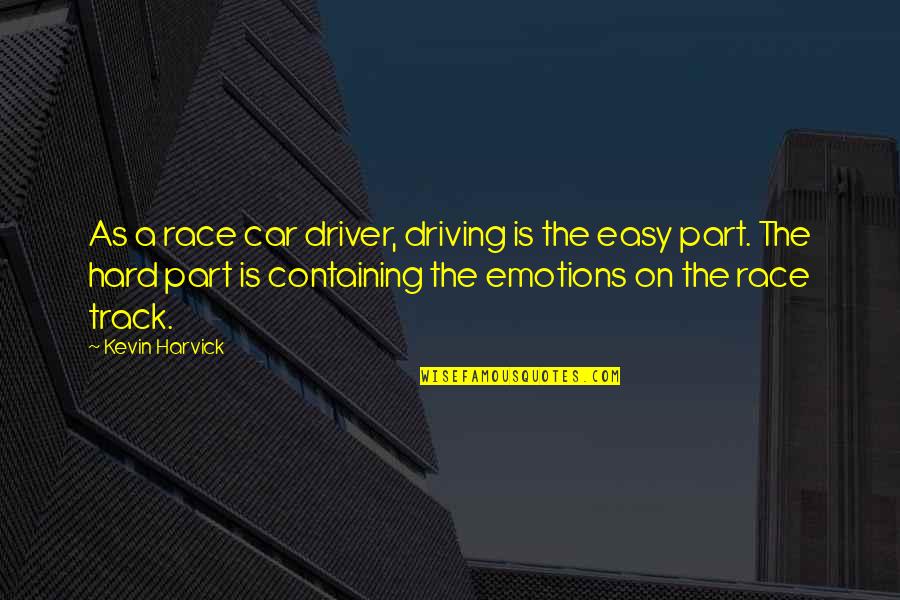 As a
race car
driver, driving is the easy part. The hard part is containing the emotions on the race track. —
Kevin Harvick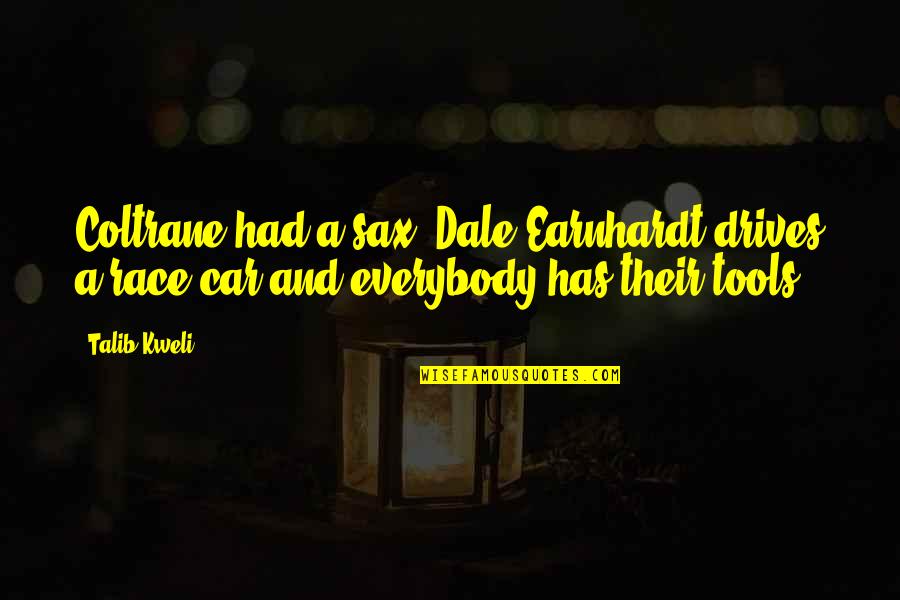 Coltrane had a sax, Dale Earnhardt drives a
race car
and everybody has their tools. —
Talib Kweli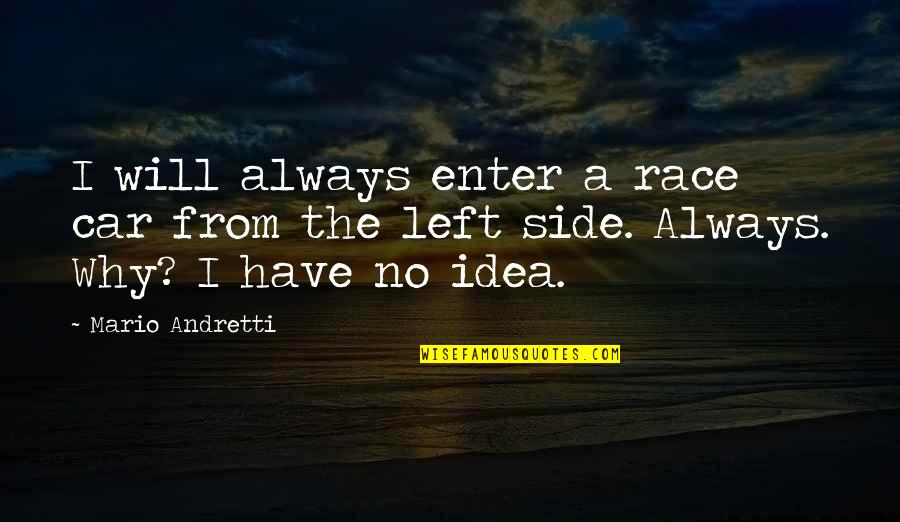 I will always enter a
race car
from the left side. Always. Why? I have no idea. —
Mario Andretti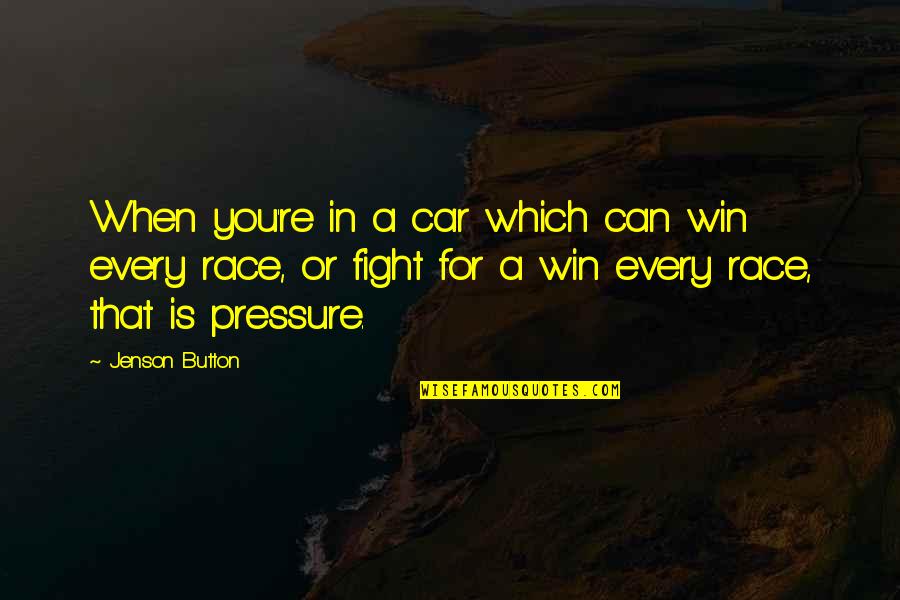 When you're in a car which can win every race, or fight for a win every race, that is pressure. —
Jenson Button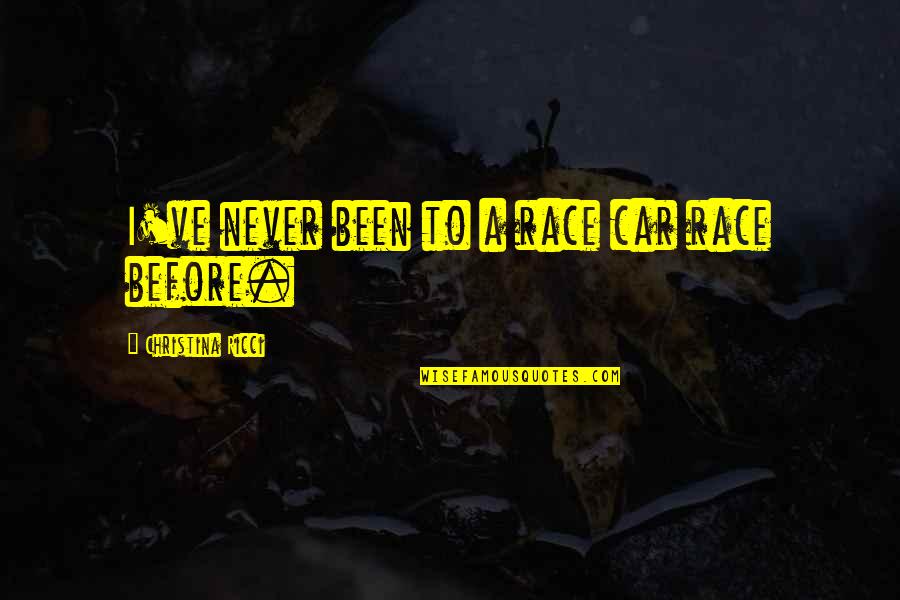 I've never been to a
race car
race before. —
Christina Ricci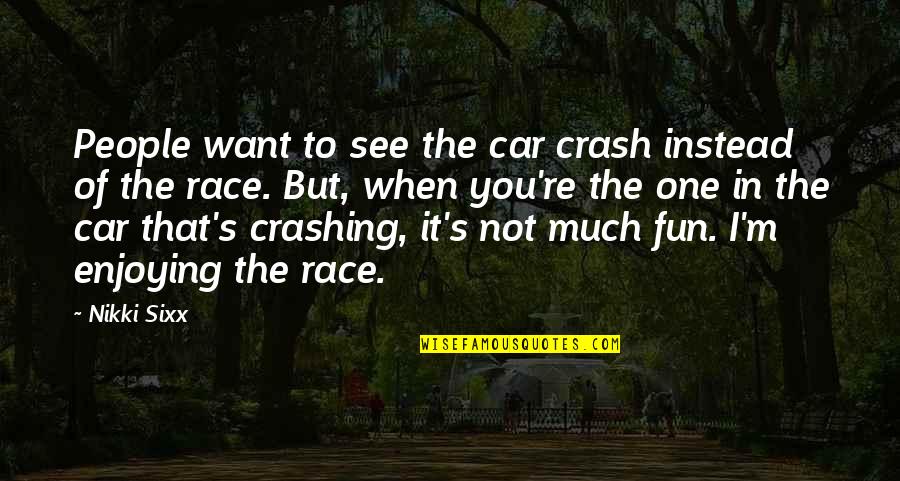 People want to see the car crash instead of the race. But, when you're the one in the car that's crashing, it's not much fun. I'm enjoying the race. —
Nikki Sixx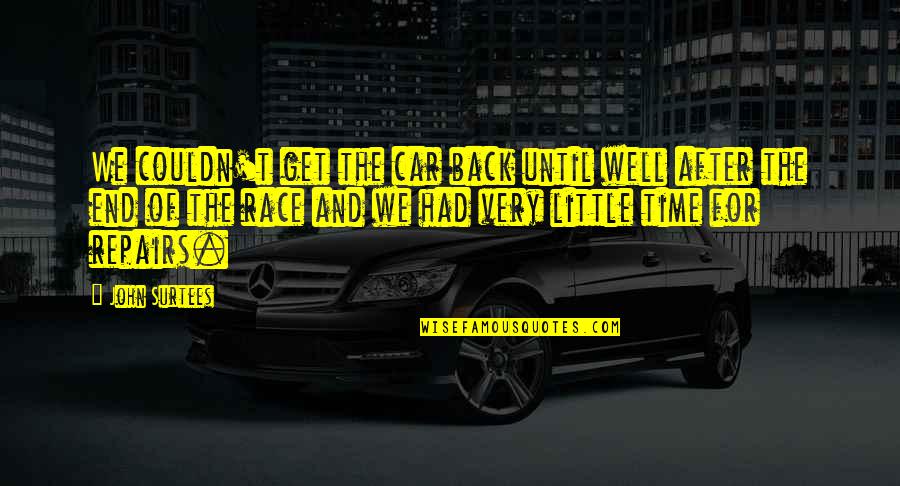 We couldn't get the car back until well after the end of the race and we had very little time for repairs. —
John Surtees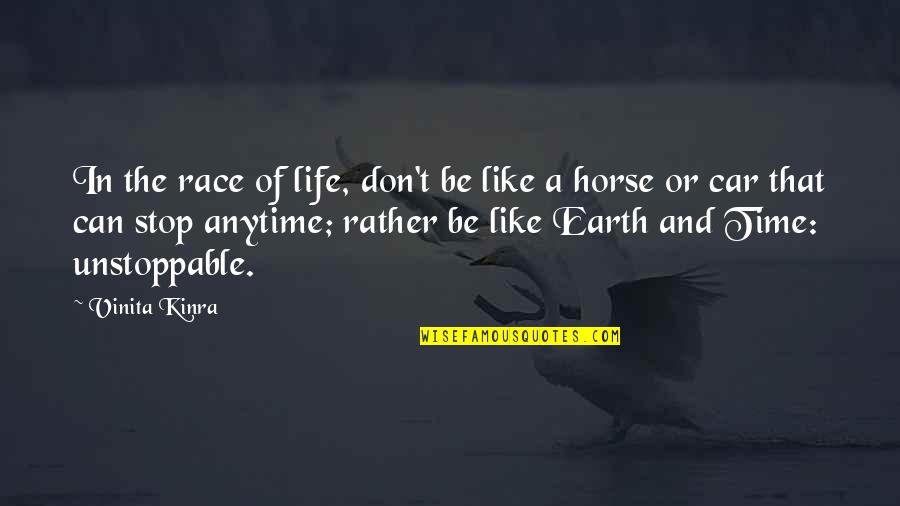 In the race of life, don't be like a horse or car that can stop anytime; rather be like Earth and Time: unstoppable. —
Vinita Kinra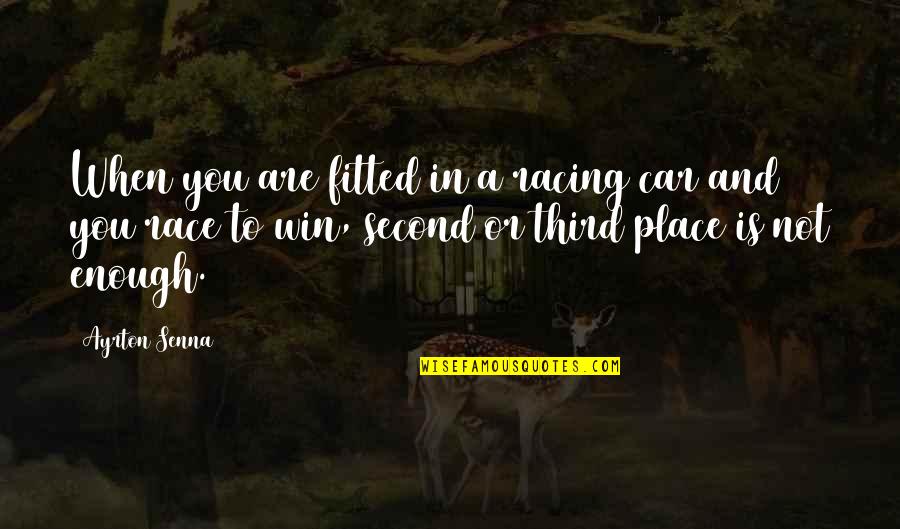 When you are fitted in a racing car and you race to win, second or third place is not enough. —
Ayrton Senna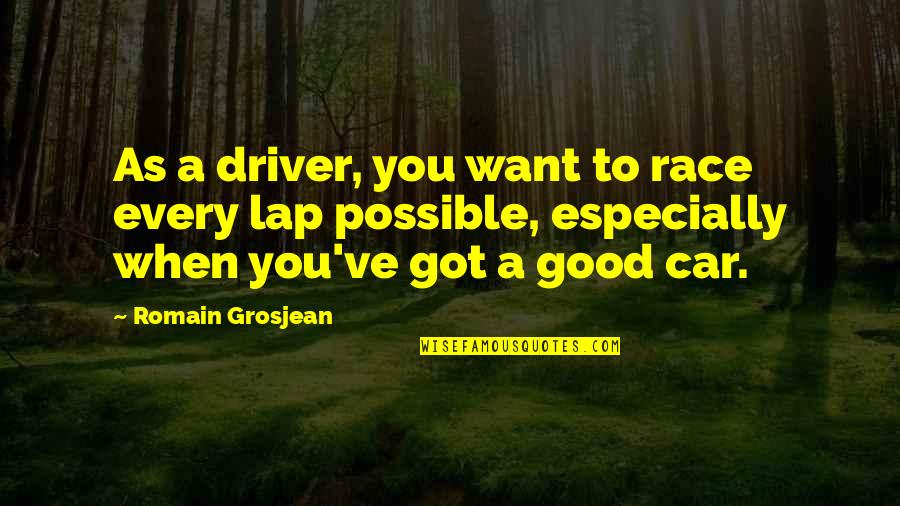 As a driver, you want to race every lap possible, especially when you've got a good car. —
Romain Grosjean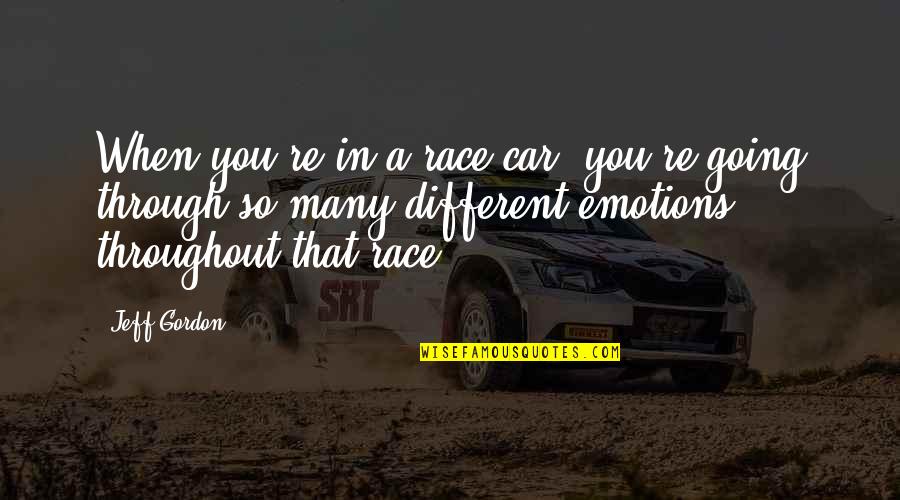 When you're in a
race car
, you're going through so many different emotions throughout that race. —
Jeff Gordon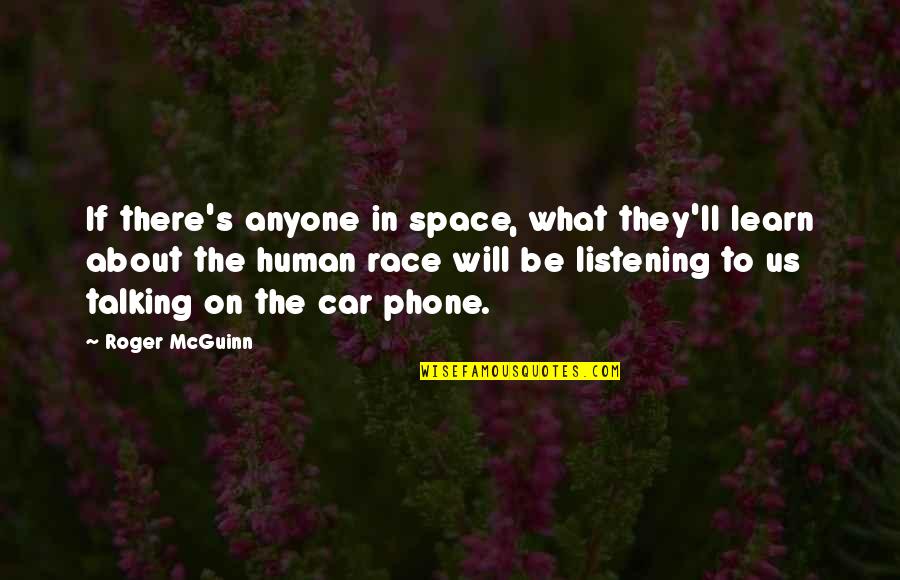 If there's anyone in space, what they'll learn about the human race will be listening to us talking on the car phone. —
Roger McGuinn