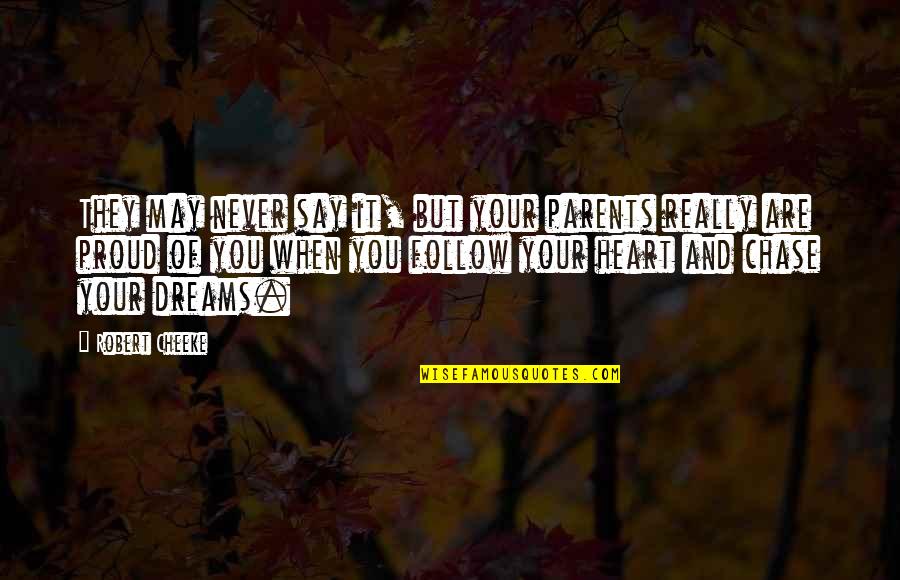 They may never say it, but your parents really are proud of you when you follow your heart and chase your dreams.
—
Robert Cheeke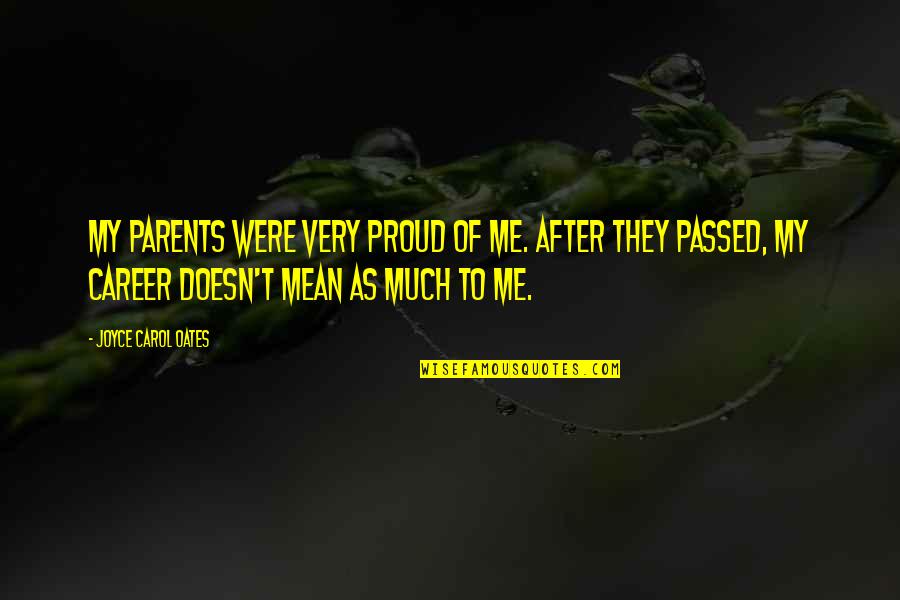 My parents were very proud of me. After they passed, my career doesn't mean as much to me.
—
Joyce Carol Oates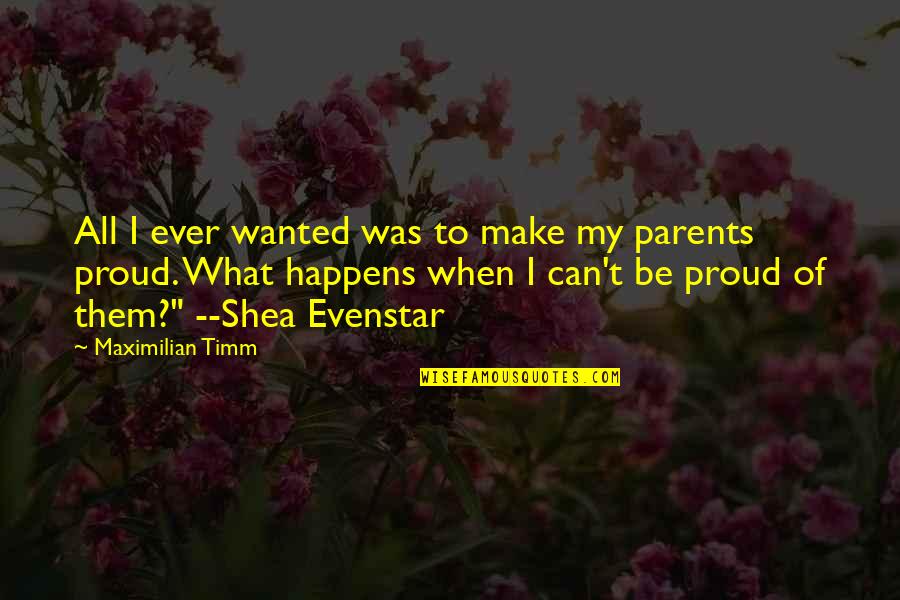 All I ever wanted was to make my parents proud. What happens when I can't be proud of them?" --Shea Evenstar
—
Maximilian Timm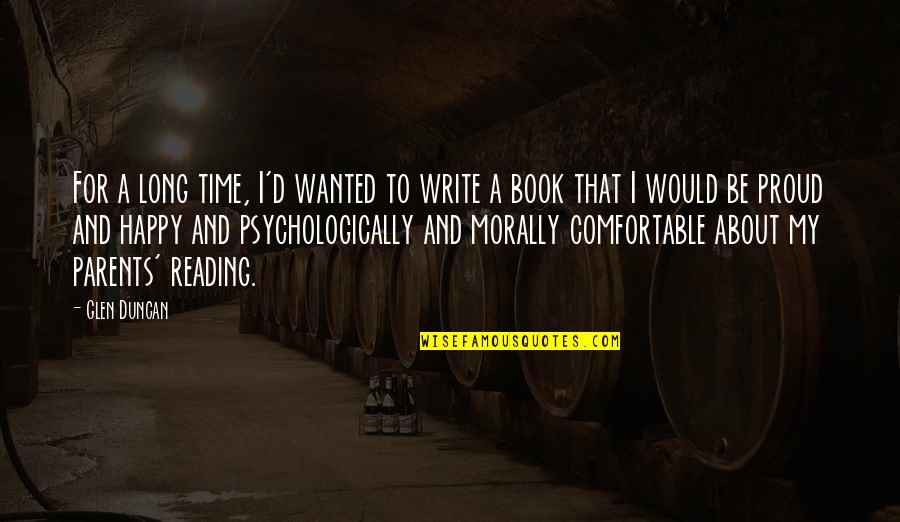 For a long time, I'd wanted to write a book that I would be proud and happy and psychologically and morally comfortable about my parents' reading.
—
Glen Duncan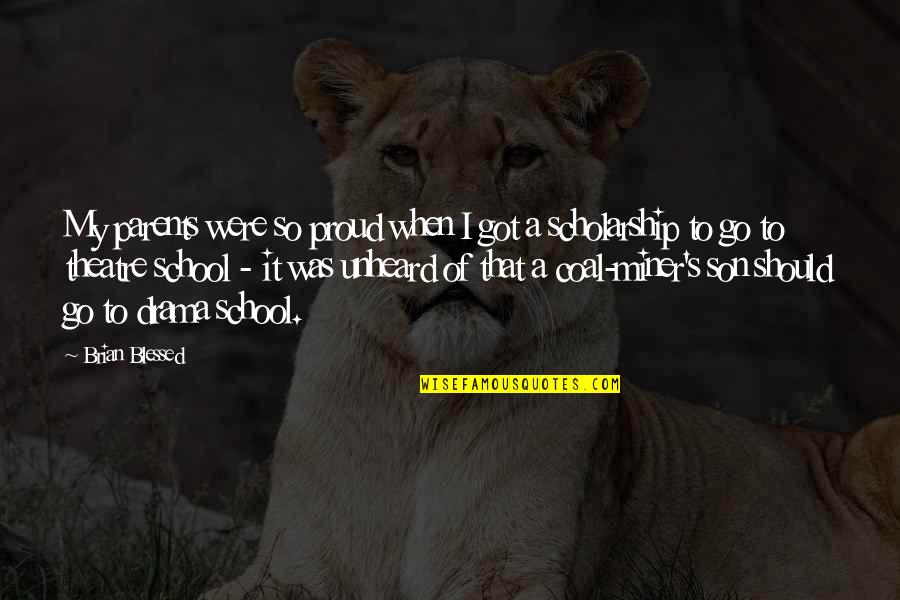 My parents were so proud when I got a scholarship to go to theatre school - it was unheard of that a coal-miner's son should go to drama school.
—
Brian Blessed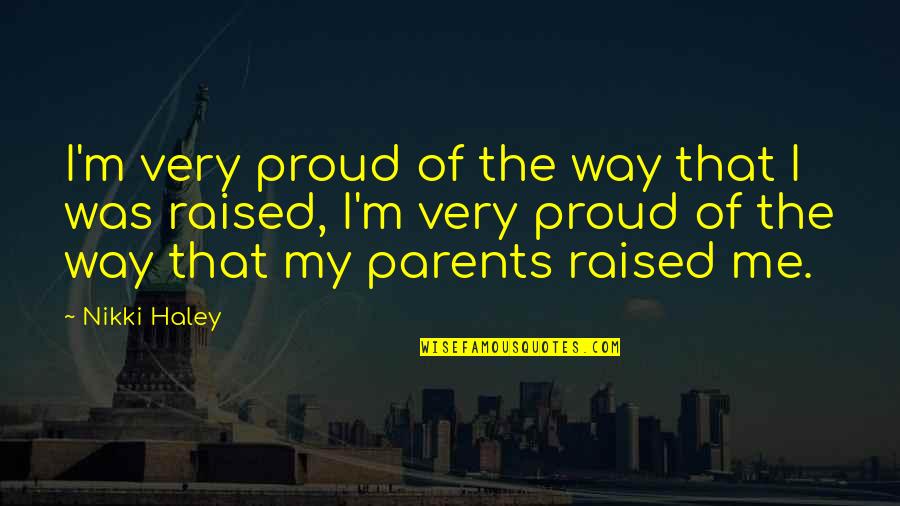 I'm very proud of the way that I was raised, I'm very proud of the way that my parents raised me.
—
Nikki Haley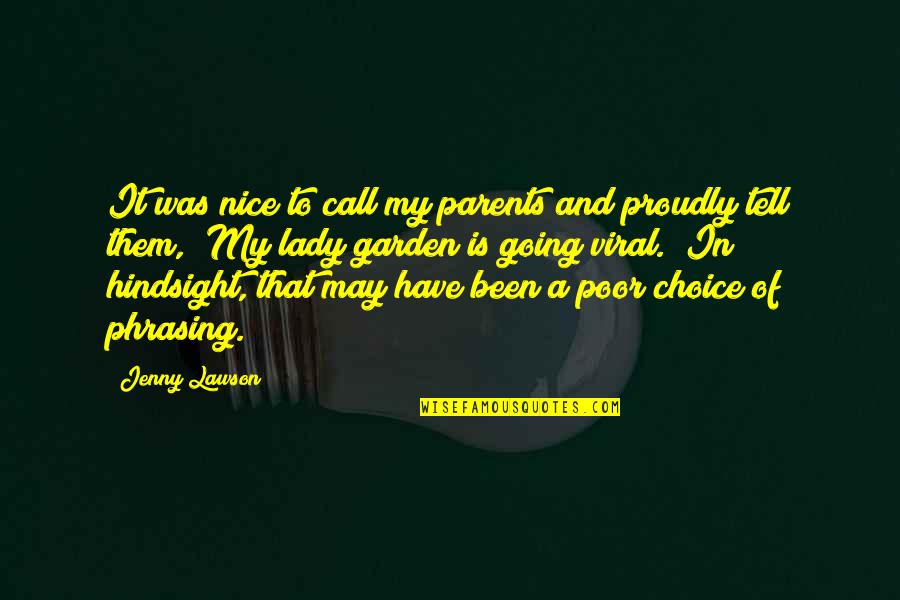 It was nice to call my parents and proudly tell them, "My lady garden is going viral." In hindsight, that may have been a poor choice of phrasing.
—
Jenny Lawson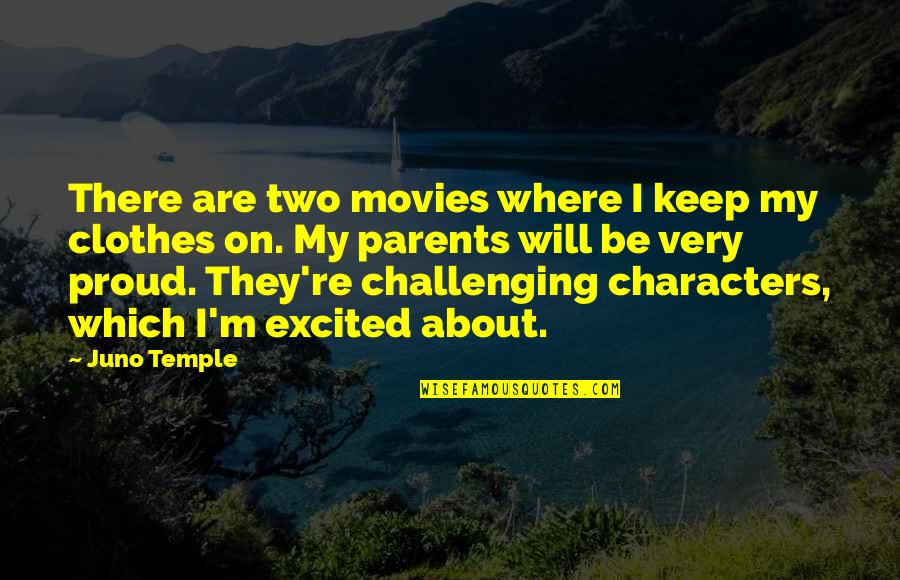 There are two movies where I keep my clothes on. My parents will be very proud. They're challenging characters, which I'm excited about.
—
Juno Temple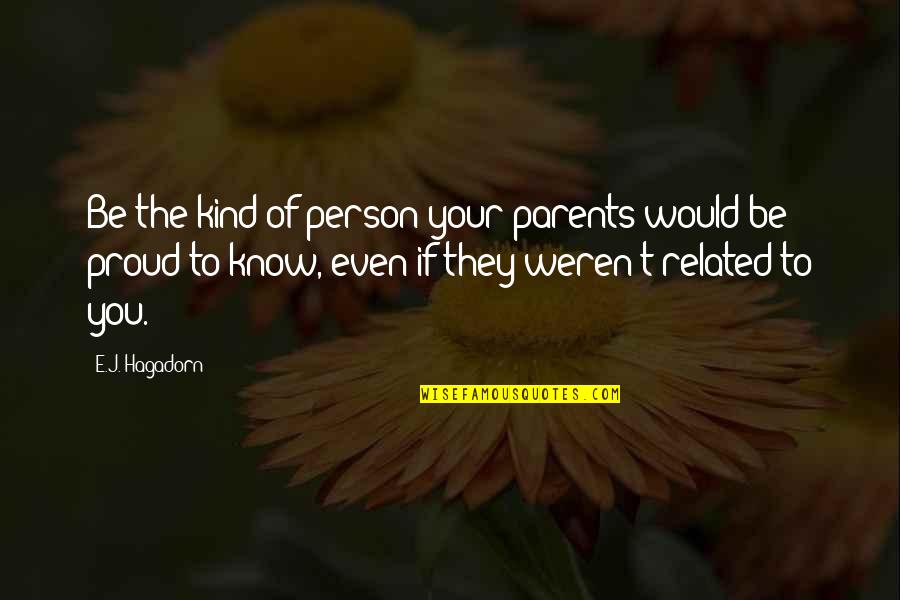 Be the kind of person your parents would be proud to know, even if they weren't related to you.
—
E.J. Hagadorn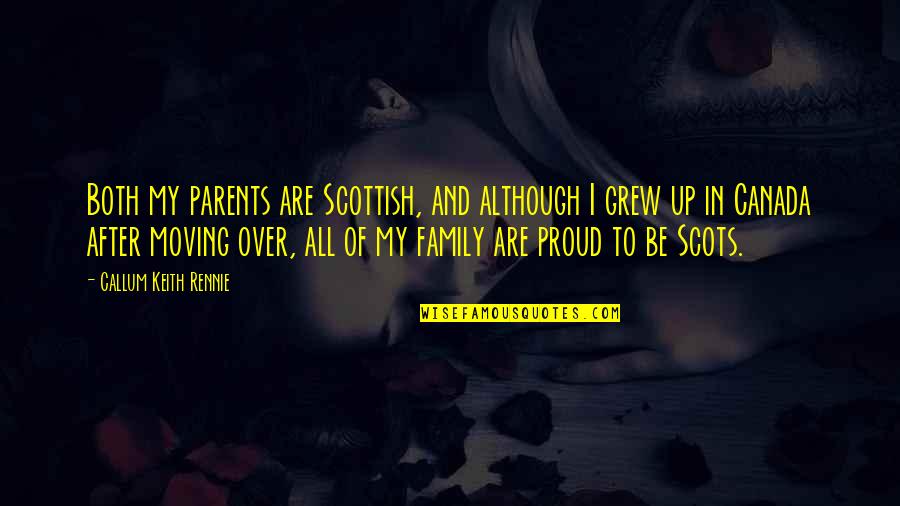 Both my parents are Scottish, and although I grew up in Canada after moving over, all of my family are proud to be Scots. —
Callum Keith Rennie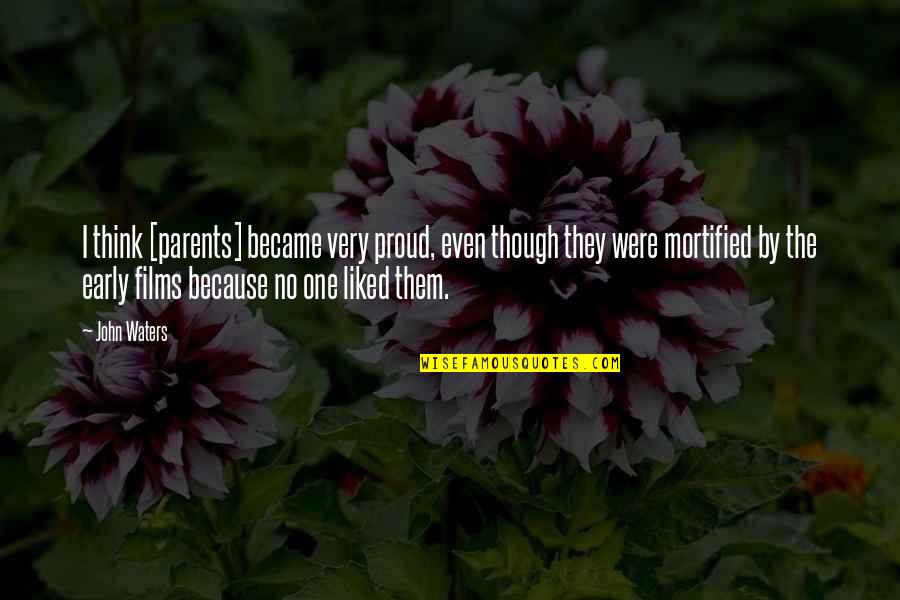 I think [parents] became very proud, even though they were mortified by the early films because no one liked them. —
John Waters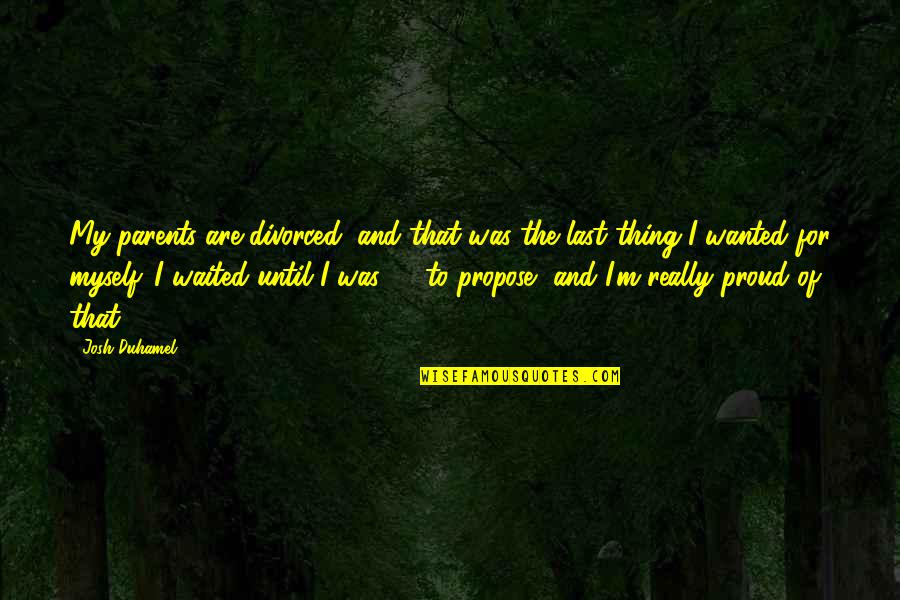 My parents are divorced, and that was the last thing I wanted for myself. I waited until I was 36 to propose, and I'm really proud of that. —
Josh Duhamel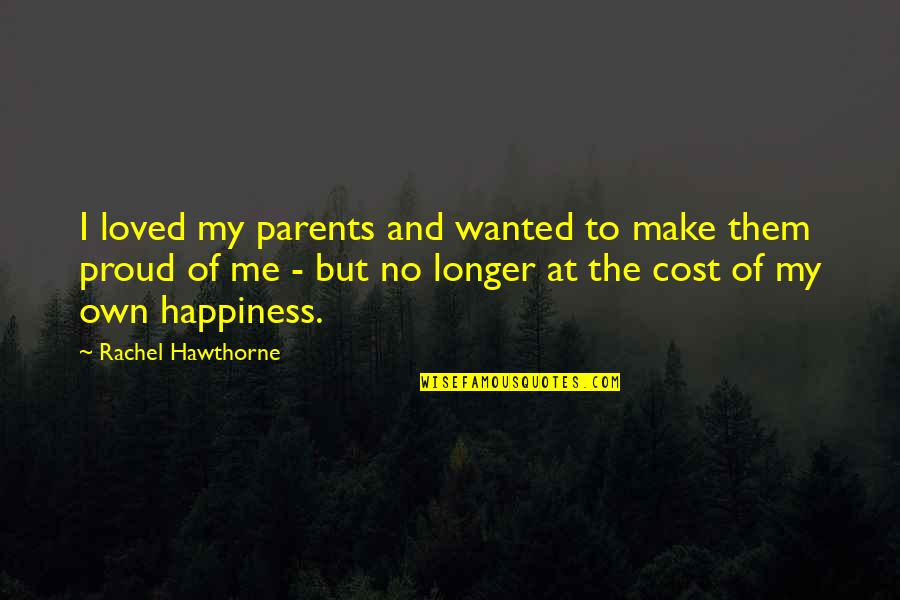 I loved my parents and wanted to make them proud of me - but no longer at the cost of my own happiness. —
Rachel Hawthorne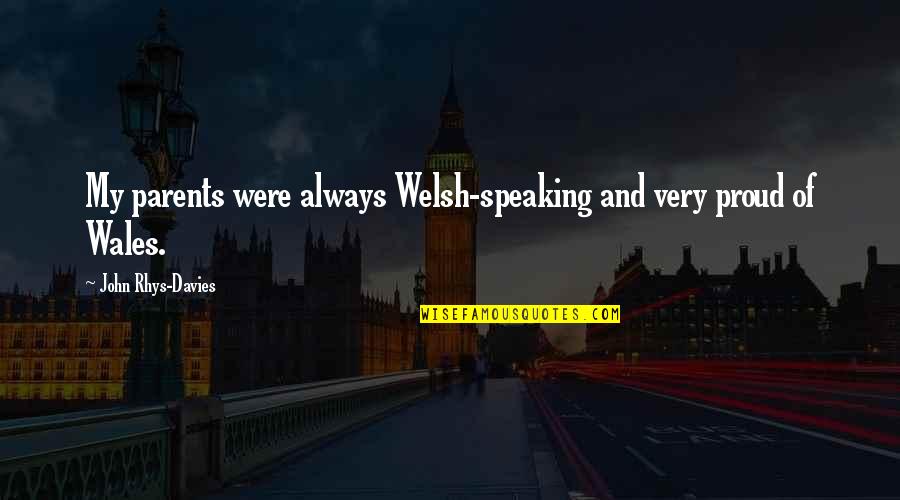 My parents were always Welsh-speaking and very proud of Wales. —
John Rhys-Davies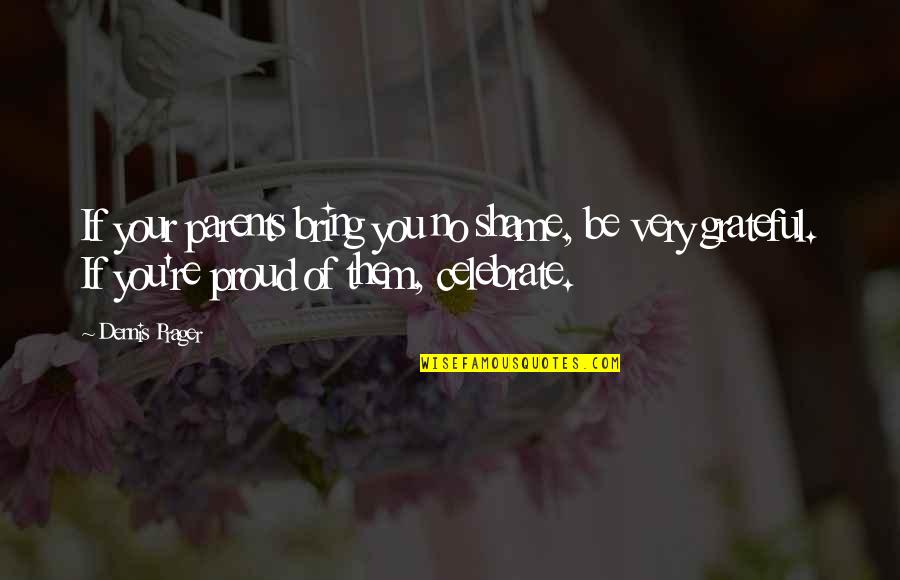 If your parents bring you no shame, be very grateful. If you're proud of them, celebrate. —
Dennis Prager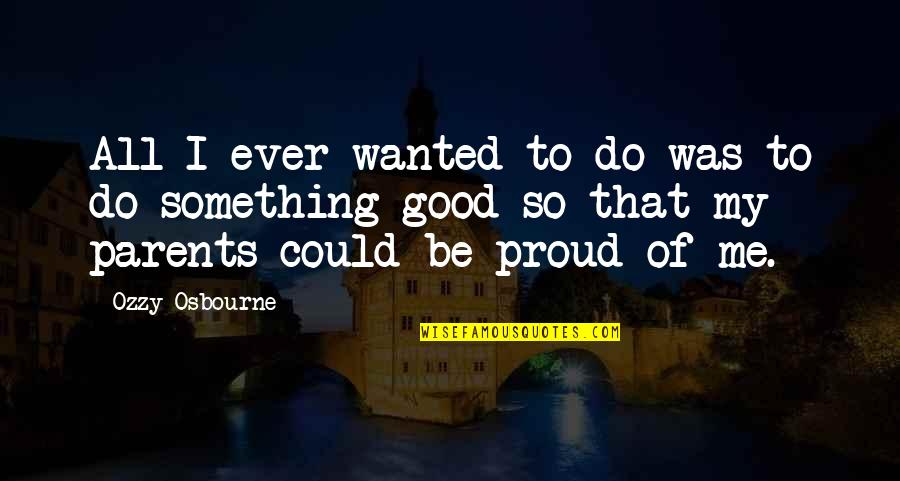 All I ever wanted to do was to do something good so that my parents could be proud of me. —
Ozzy Osbourne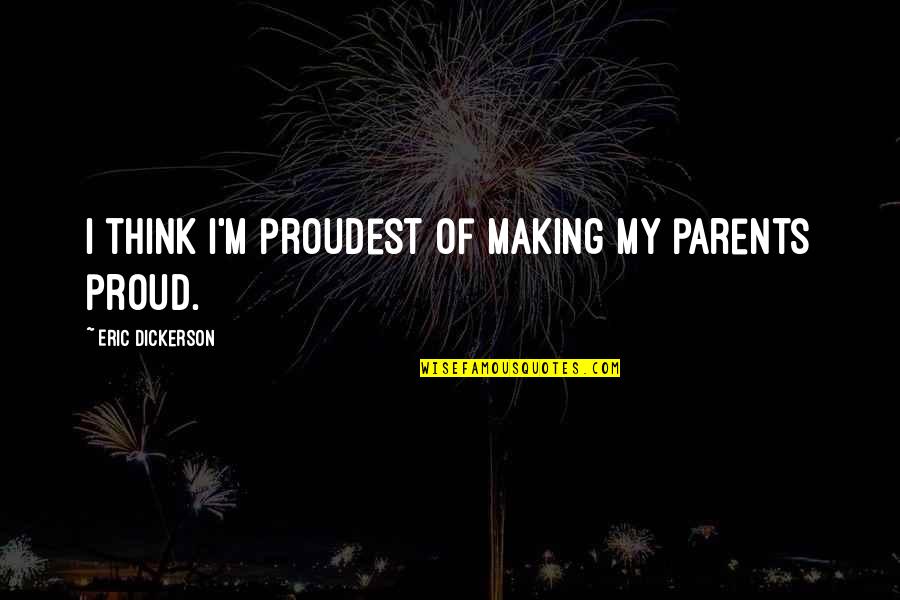 I think I'm proudest of making my parents proud. —
Eric Dickerson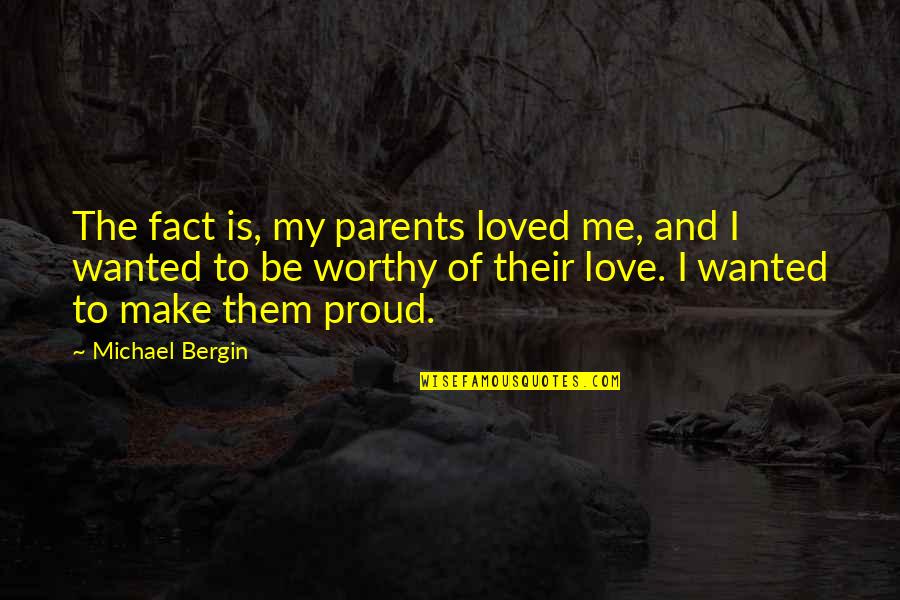 The fact is, my parents loved me, and I wanted to be worthy of their love. I wanted to make them proud. —
Michael Bergin
My parents would never put too much hype into anything. They're very proud of me, but they're Queensland people. They're just glad that I have a job. —
Matt Passmore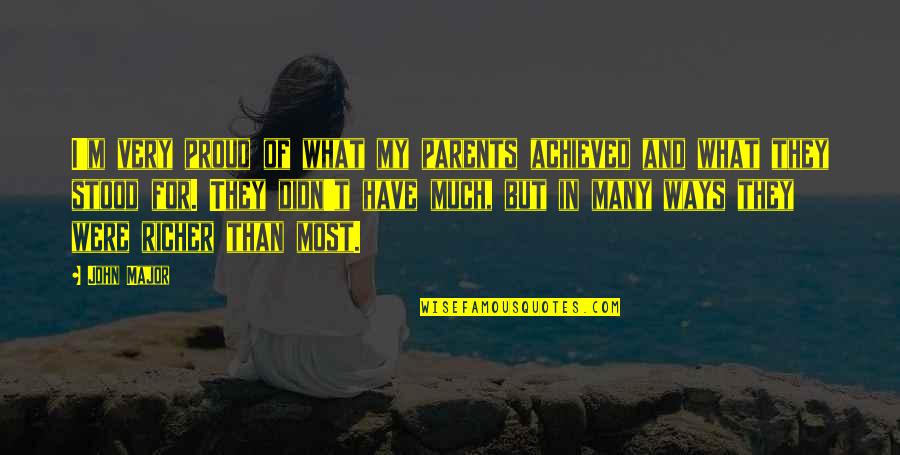 I'm very proud of what my parents achieved and what they stood for. They didn't have much, but in many ways they were richer than most. —
John Major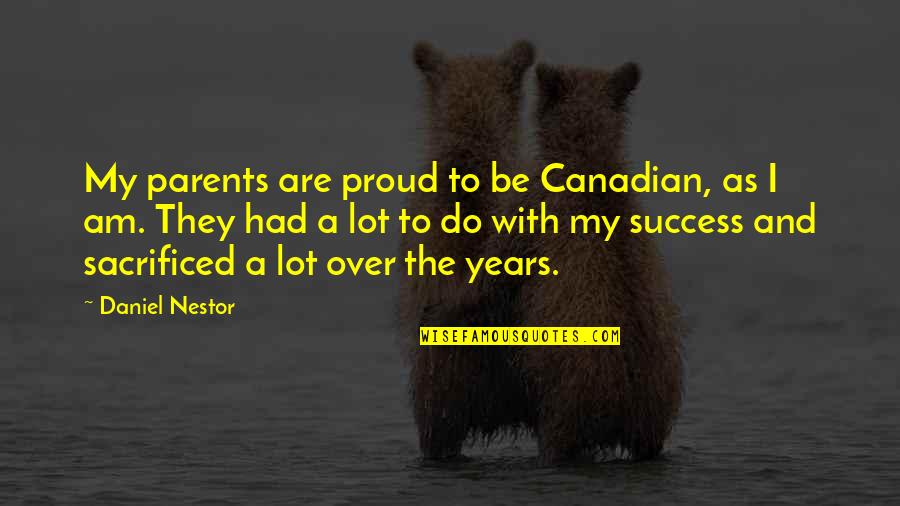 My parents are proud to be Canadian, as I am. They had a lot to do with my success and sacrificed a lot over the years. —
Daniel Nestor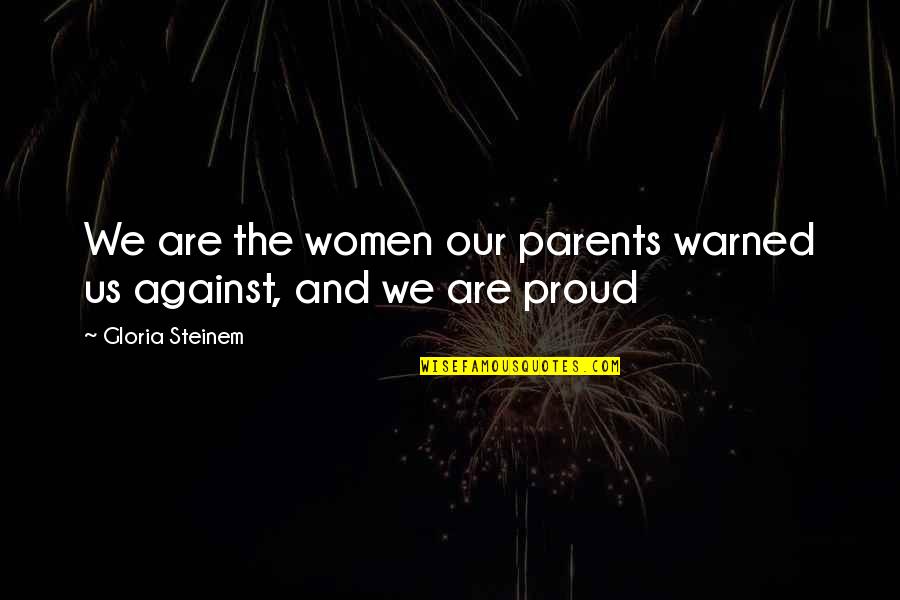 We are the women our parents warned us against, and we are proud —
Gloria Steinem
I've always been incredibly proud of both of my parents and proud of the work I had done privately as a person, professionally and academically. —
Chelsea Clinton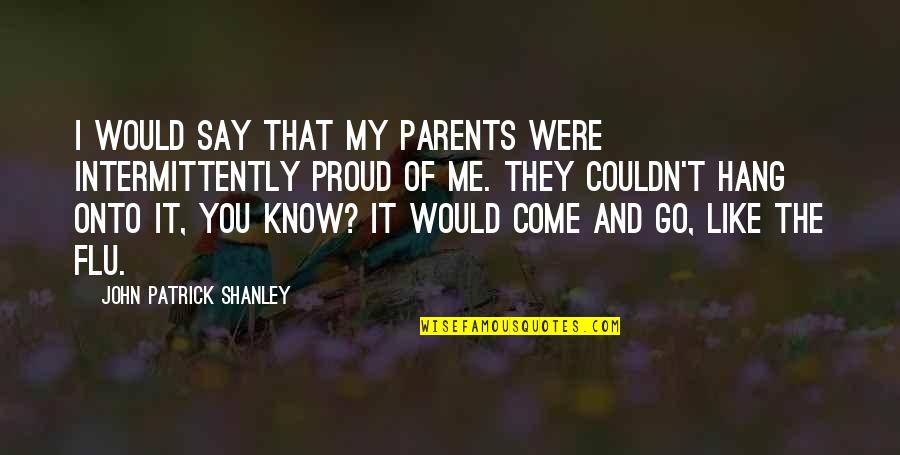 I would say that my parents were intermittently proud of me. They couldn't hang onto it, you know? It would come and go, like the flu. —
John Patrick Shanley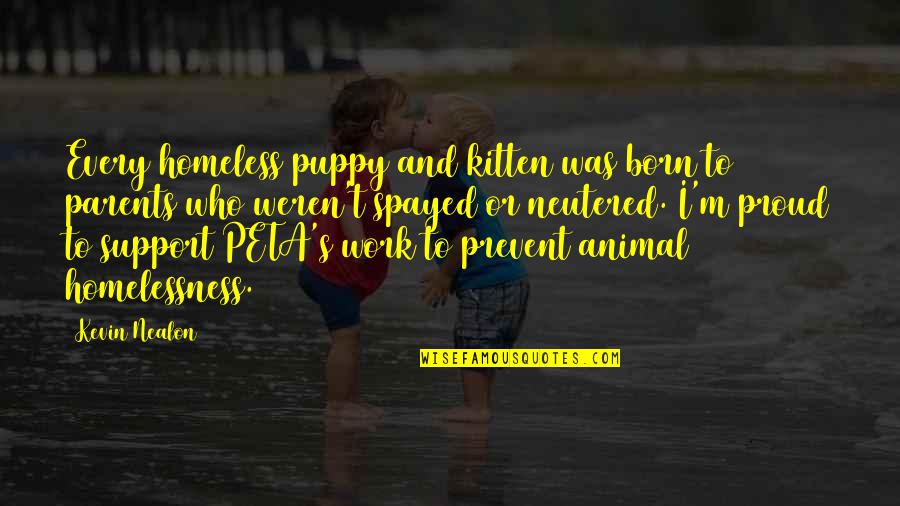 Every homeless puppy and kitten was born to parents who weren't spayed or neutered. I'm proud to support PETA's work to prevent animal homelessness. —
Kevin Nealon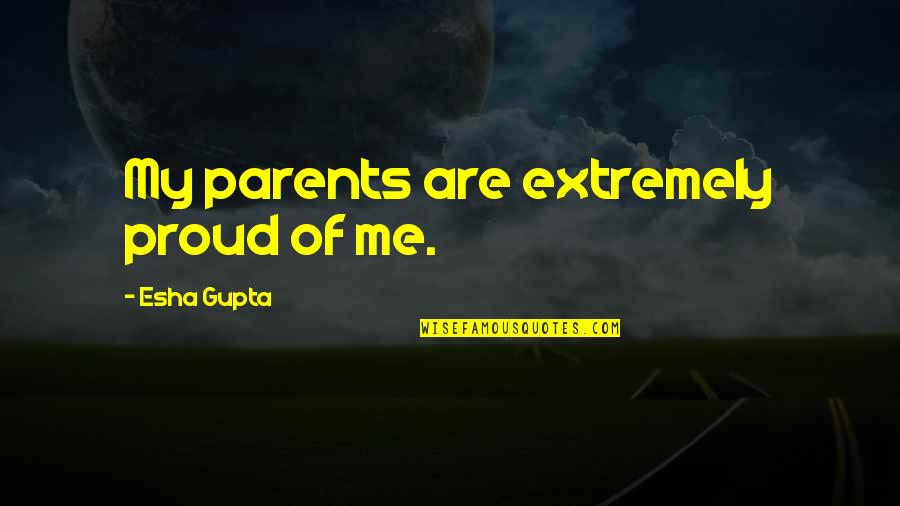 My parents are extremely proud of me. —
Esha Gupta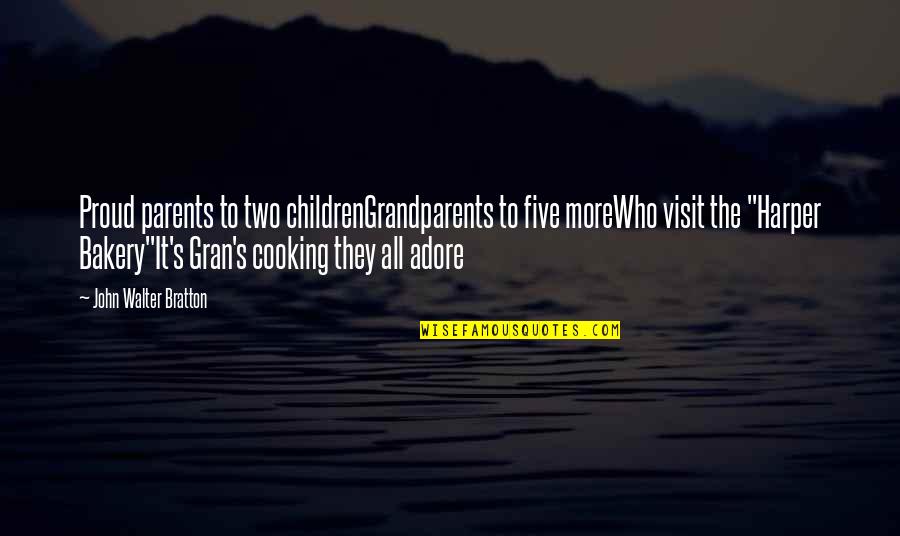 Proud parents to two children
Grandparents to five more
Who visit the "Harper Bakery"
It's Gran's cooking they all adore —
John Walter Bratton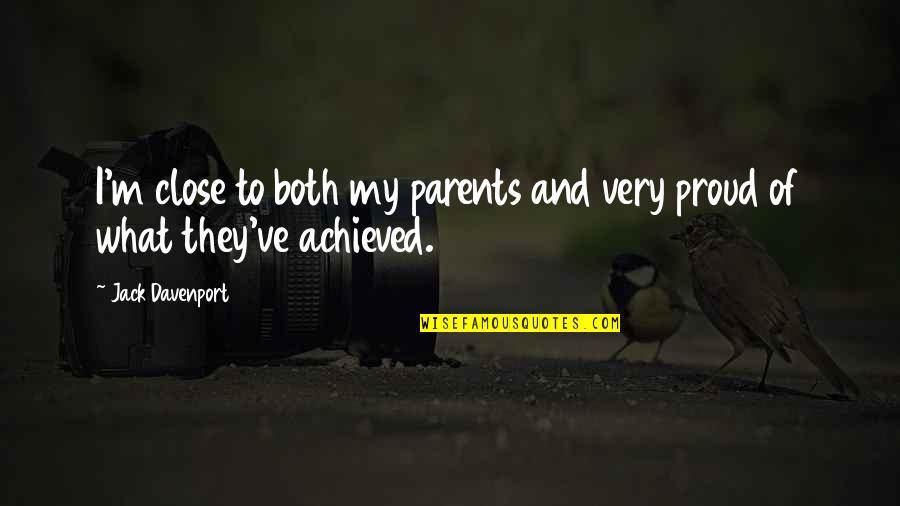 I'm close to both my parents and very proud of what they've achieved. —
Jack Davenport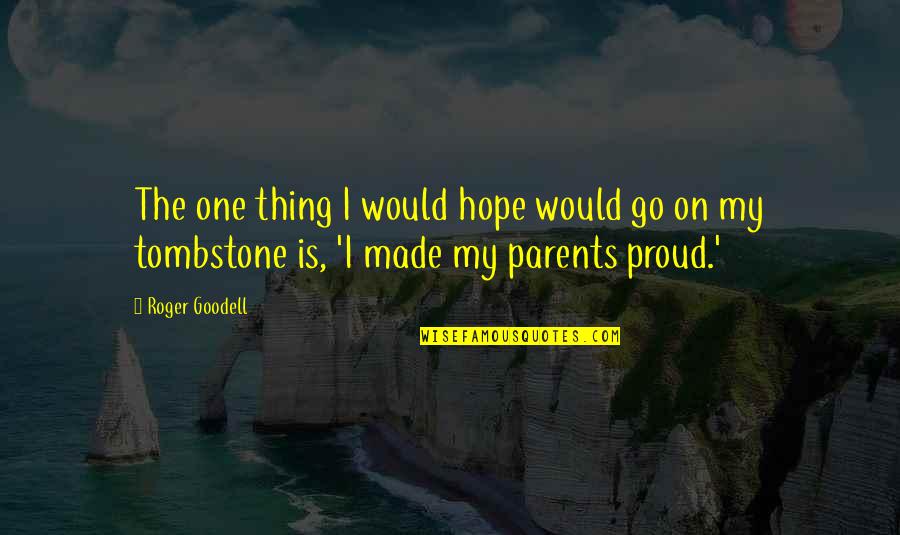 The one thing I would hope would go on my tombstone is, 'I made my parents proud.' —
Roger Goodell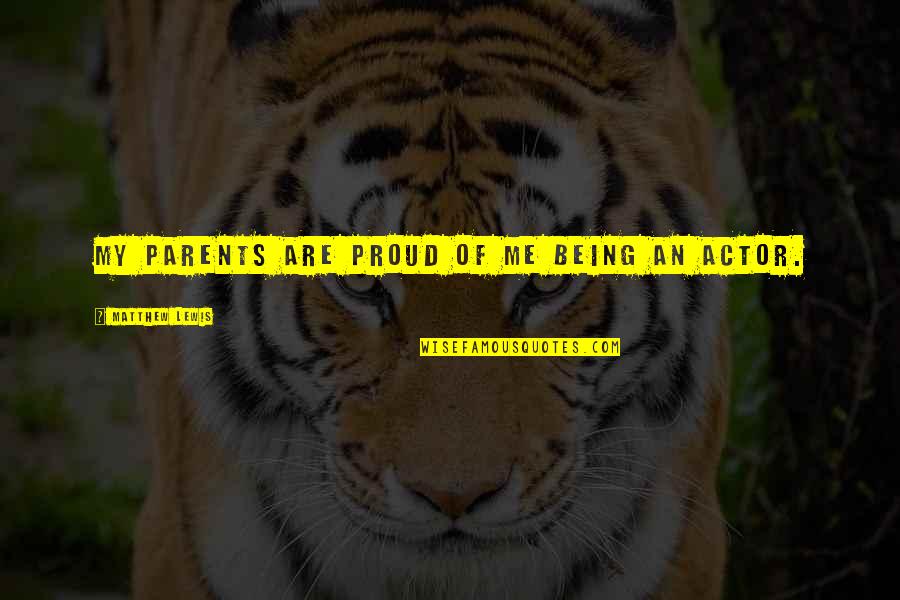 My parents are proud of me being an actor. —
Matthew Lewis