Prettier Than You Quotes
Collection of top 50 famous quotes about Prettier Than You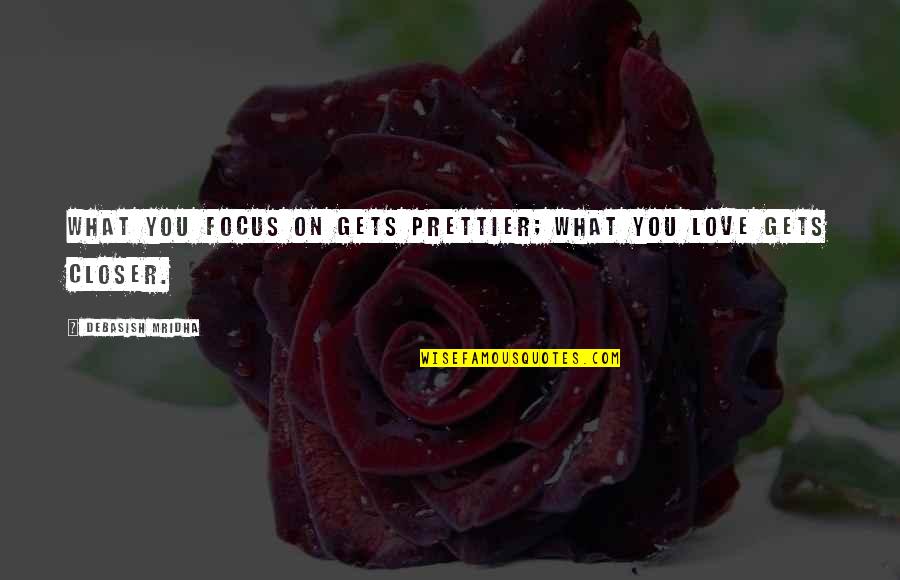 What you focus on gets prettier; what you love gets closer.
—
Debasish Mridha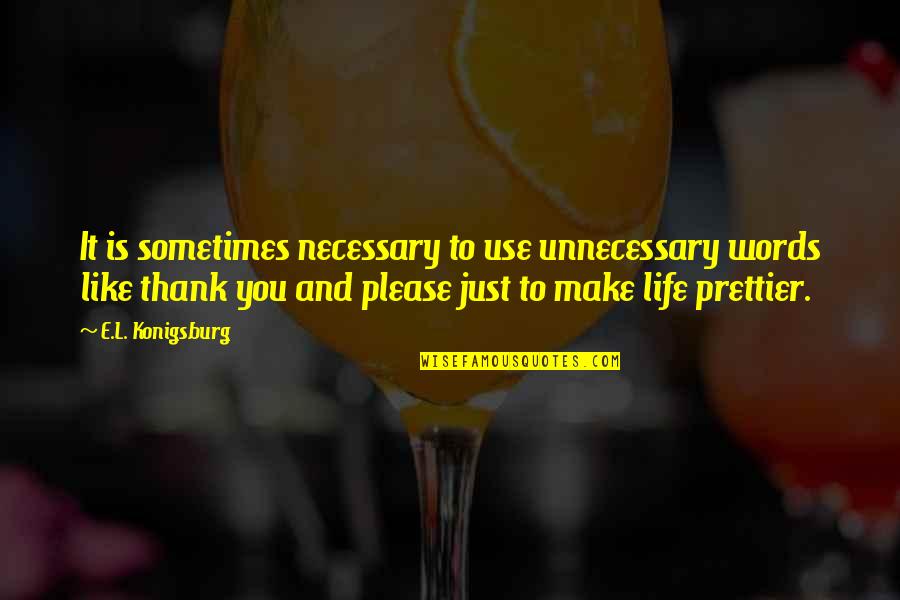 It is sometimes necessary to use unnecessary words like thank you and please just to make life prettier.
—
E.L. Konigsburg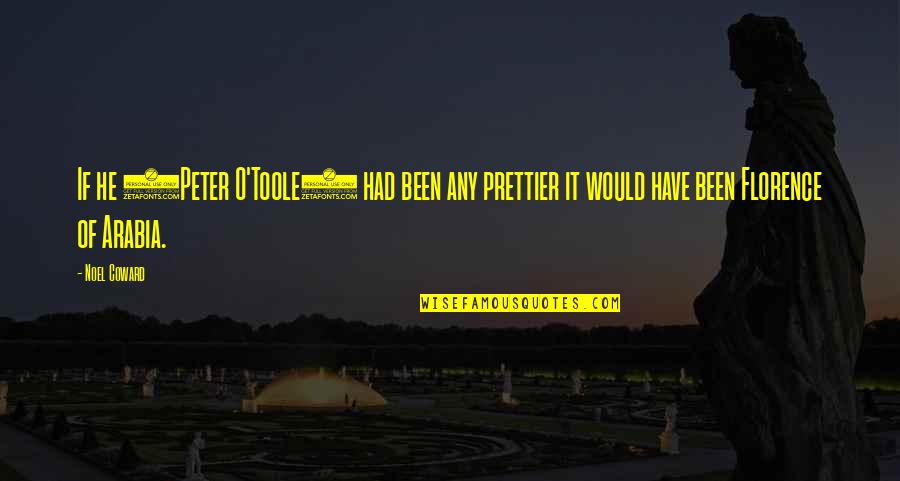 If he (Peter O'Toole) had been any prettier it would have been Florence of Arabia.
—
Noel Coward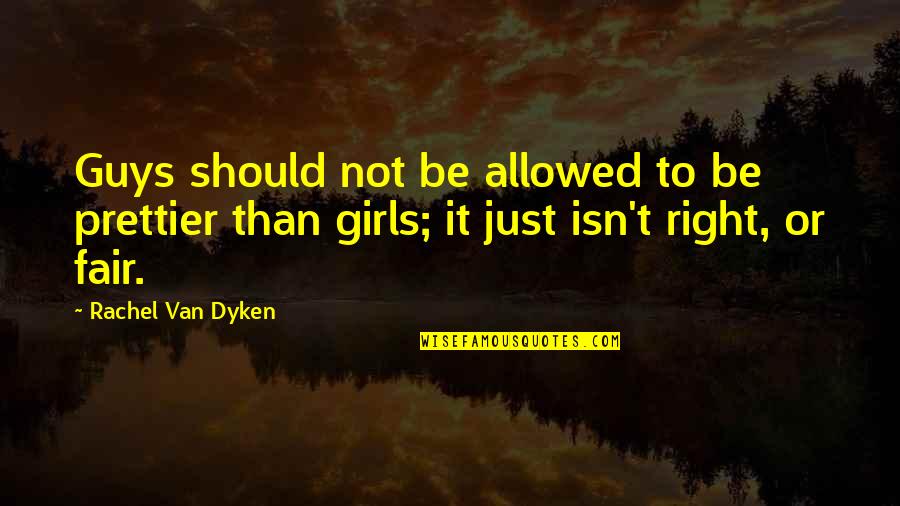 Guys should not be allowed to be prettier than girls; it just isn't right, or fair.
—
Rachel Van Dyken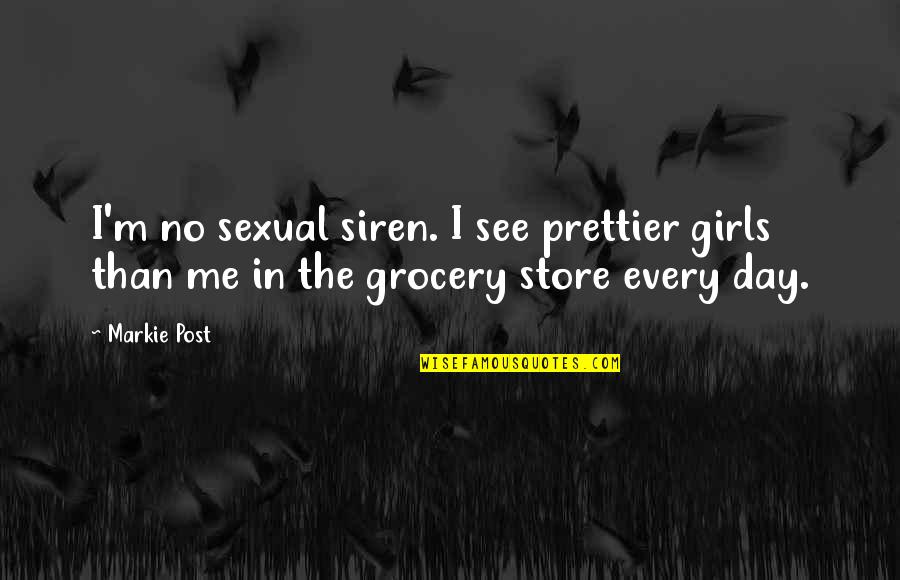 I'm no sexual siren. I see prettier girls than me in the grocery store every day. —
Markie Post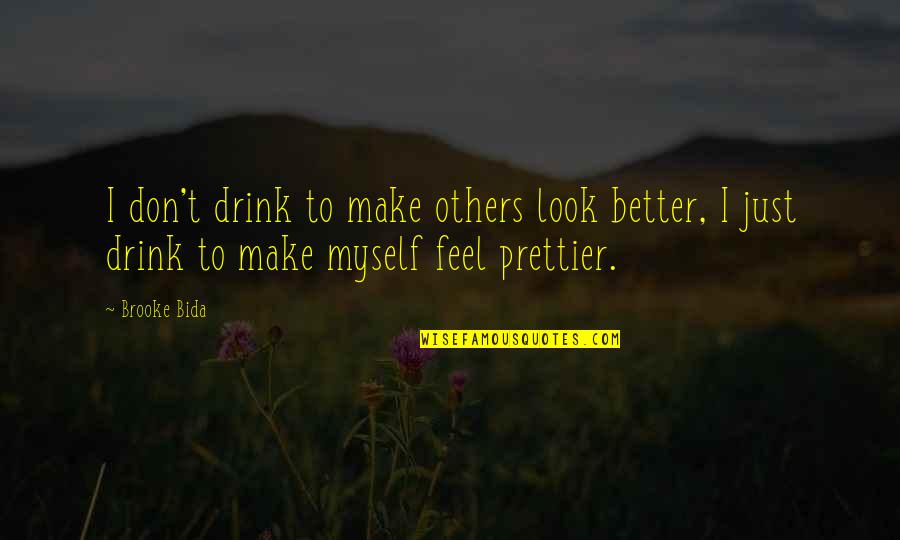 I don't drink to make others look better, I just drink to make myself feel prettier. —
Brooke Bida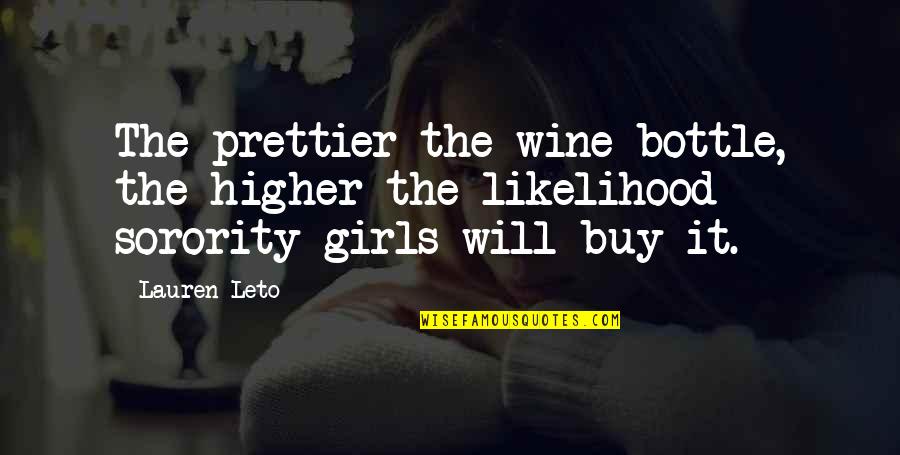 The prettier the wine bottle, the higher the likelihood sorority girls will buy it. —
Lauren Leto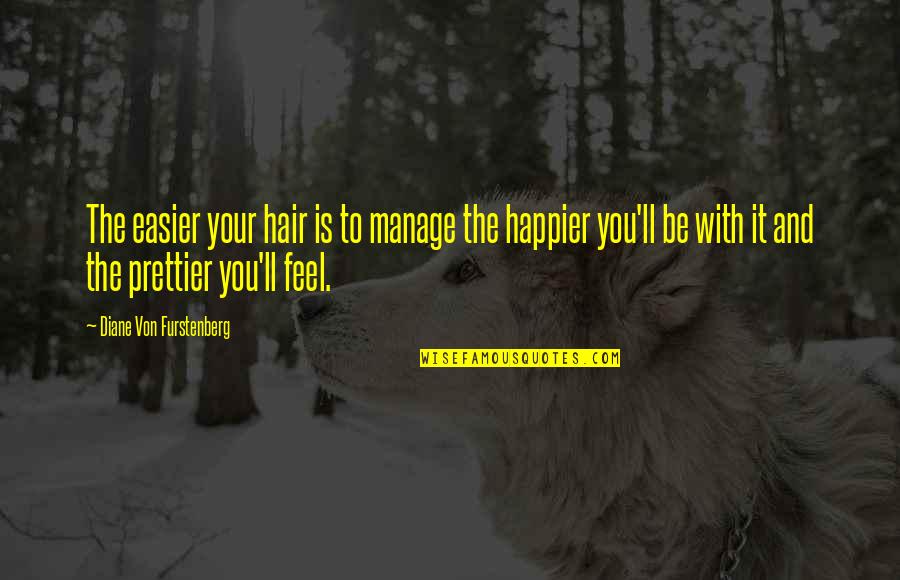 The easier your hair is to manage the happier you'll be with it and the prettier you'll feel. —
Diane Von Furstenberg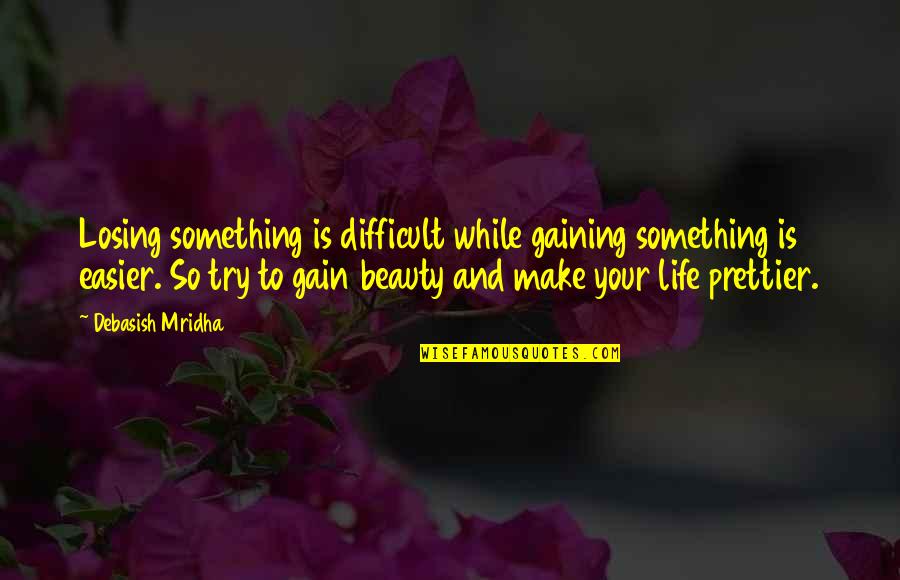 Losing something is difficult while gaining something is easier. So try to gain beauty and make your life prettier. —
Debasish Mridha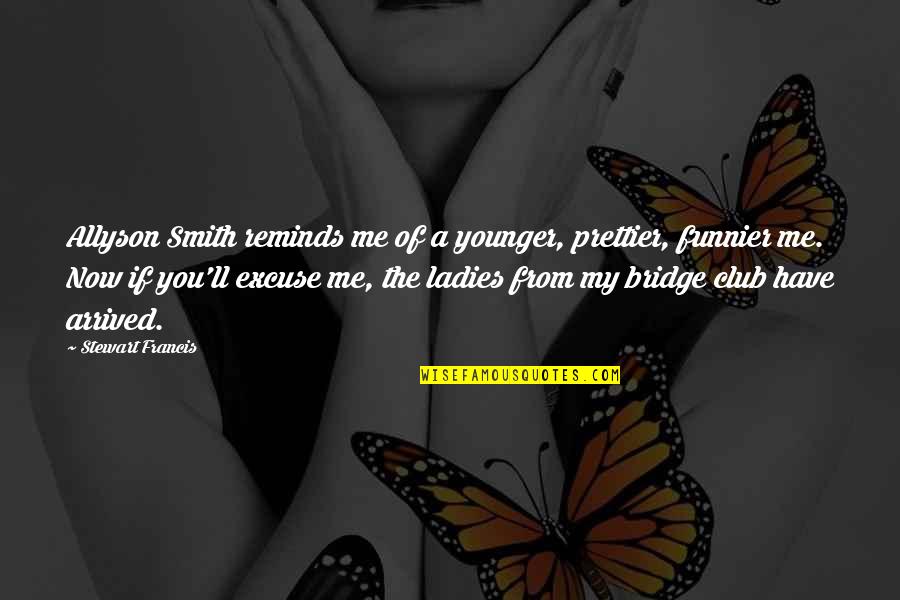 Allyson Smith reminds me of a younger, prettier, funnier me. Now if you'll excuse me, the ladies from my bridge club have arrived. —
Stewart Francis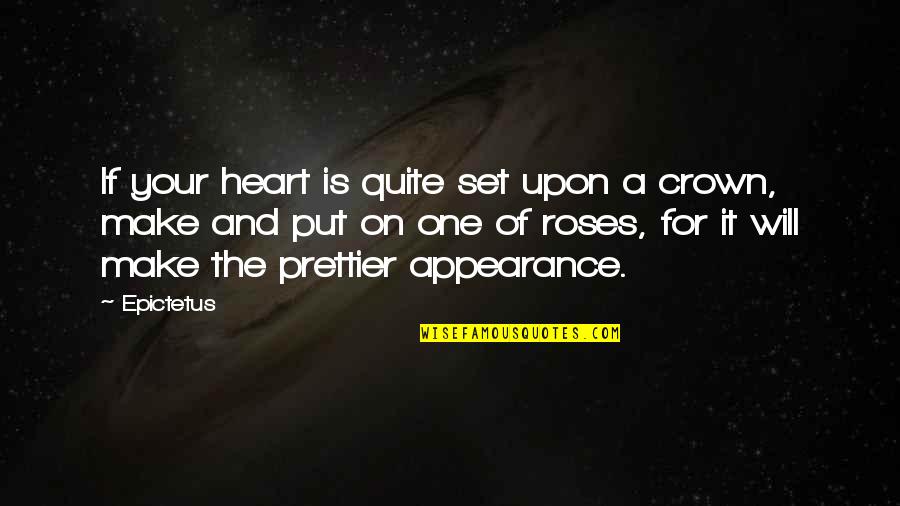 If your heart is quite set upon a crown, make and put on one of roses, for it will make the prettier appearance. —
Epictetus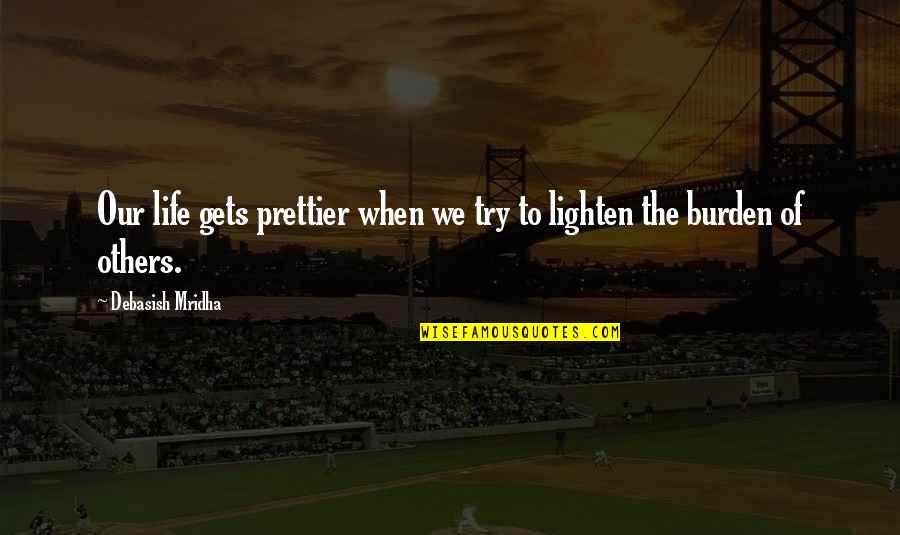 Our life gets prettier when we try to lighten the burden of others. —
Debasish Mridha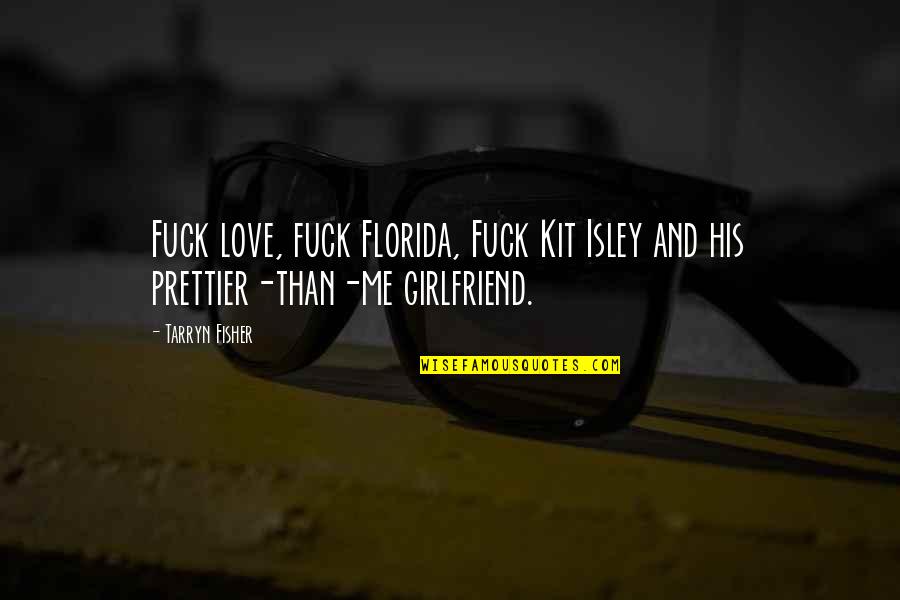 Fuck love, fuck Florida, Fuck Kit Isley and his prettier-than-me girlfriend. —
Tarryn Fisher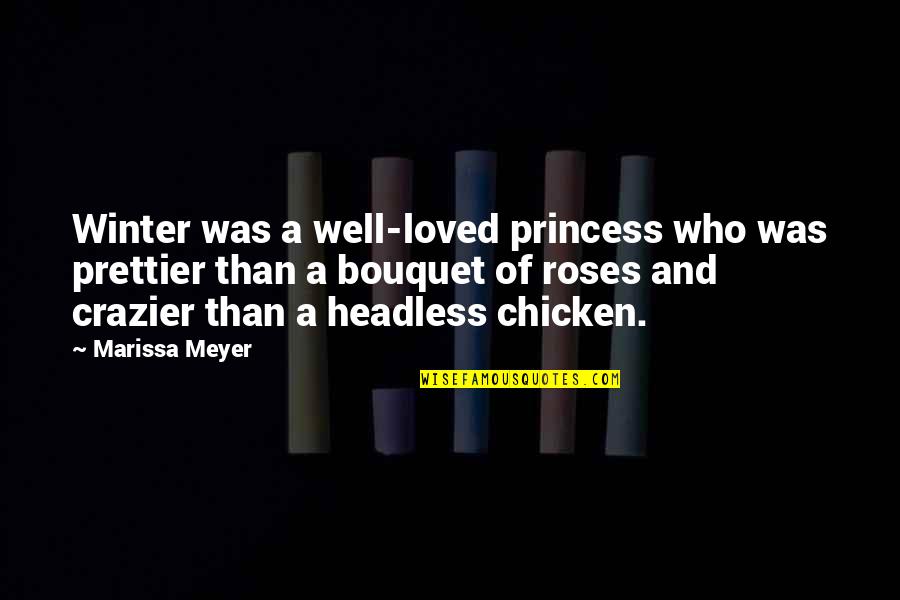 Winter was a well-loved princess who was prettier than a bouquet of roses and crazier than a headless chicken. —
Marissa Meyer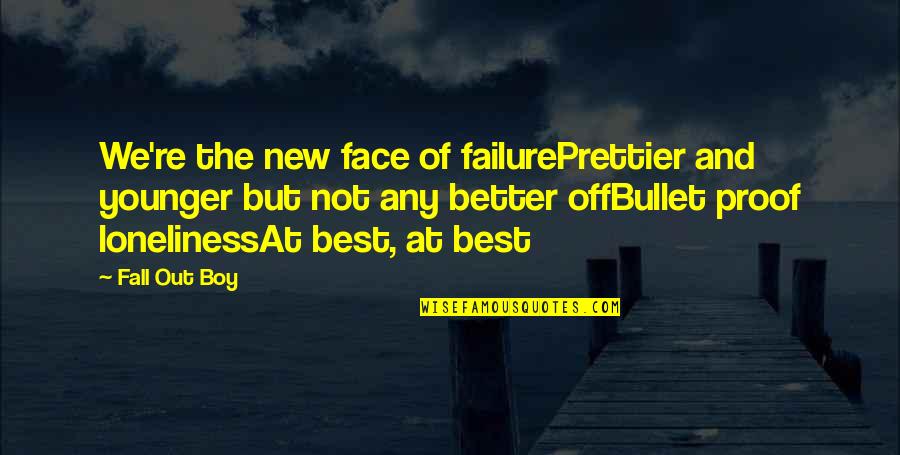 We're the new face of failure
Prettier and younger but not any better off
Bullet proof loneliness
At best, at best —
Fall Out Boy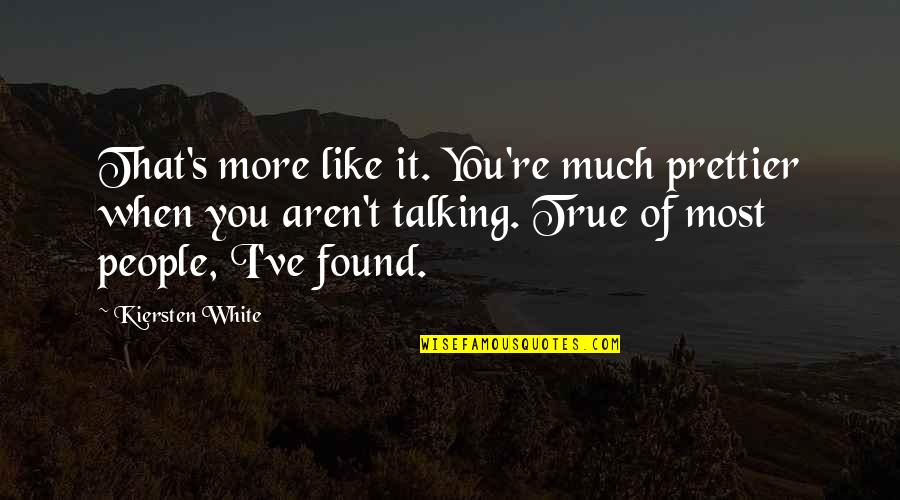 That's more like it. You're much prettier when you aren't talking. True of most people, I've found. —
Kiersten White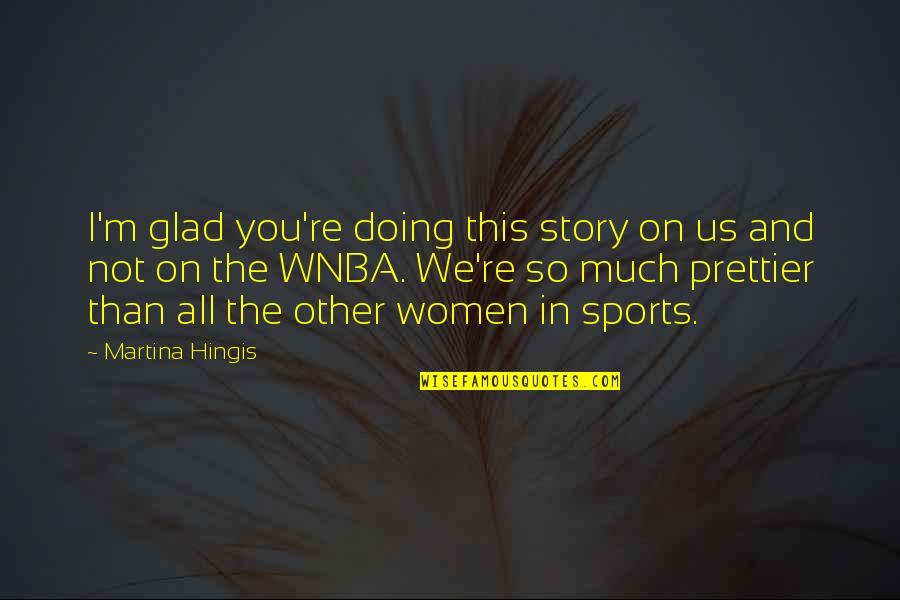 I'm glad you're doing this story on us and not on the WNBA. We're so much prettier than all the other women in sports. —
Martina Hingis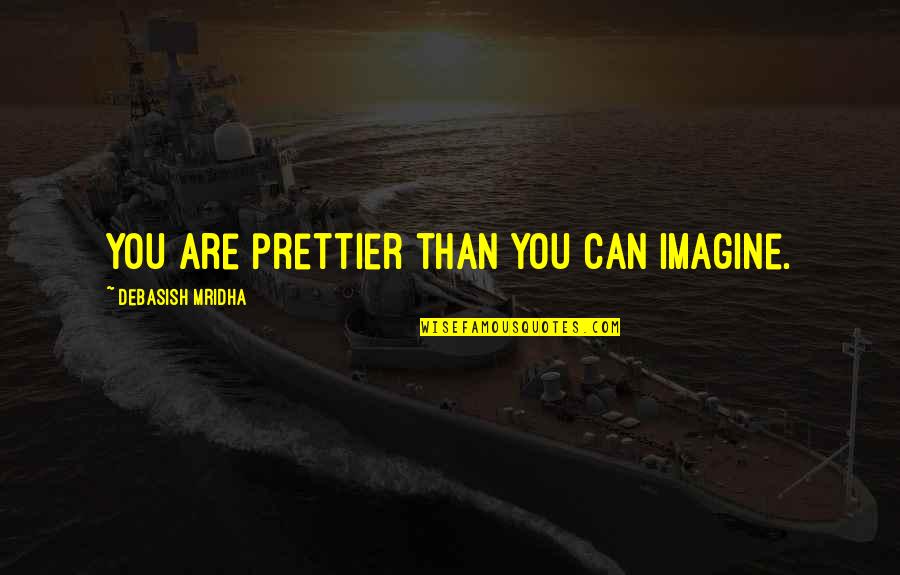 You are
prettier than you
can imagine. —
Debasish Mridha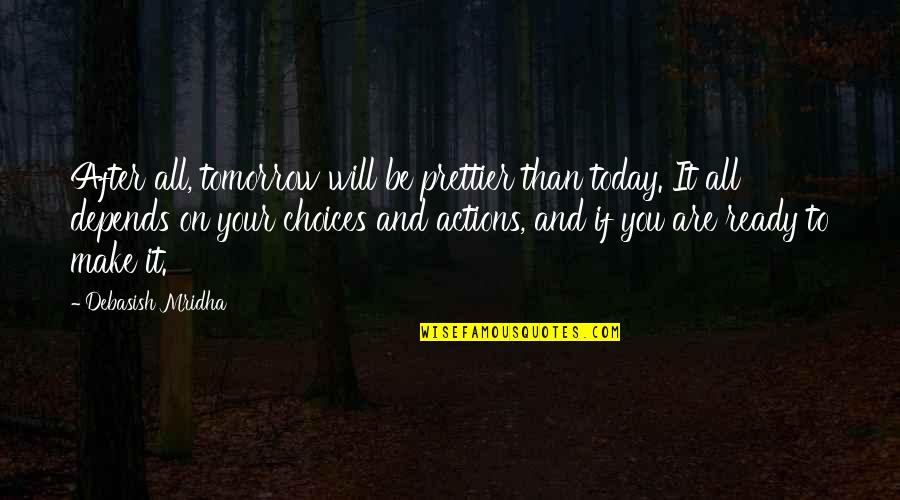 After all, tomorrow will be prettier than today. It all depends on your choices and actions, and if you are ready to make it. —
Debasish Mridha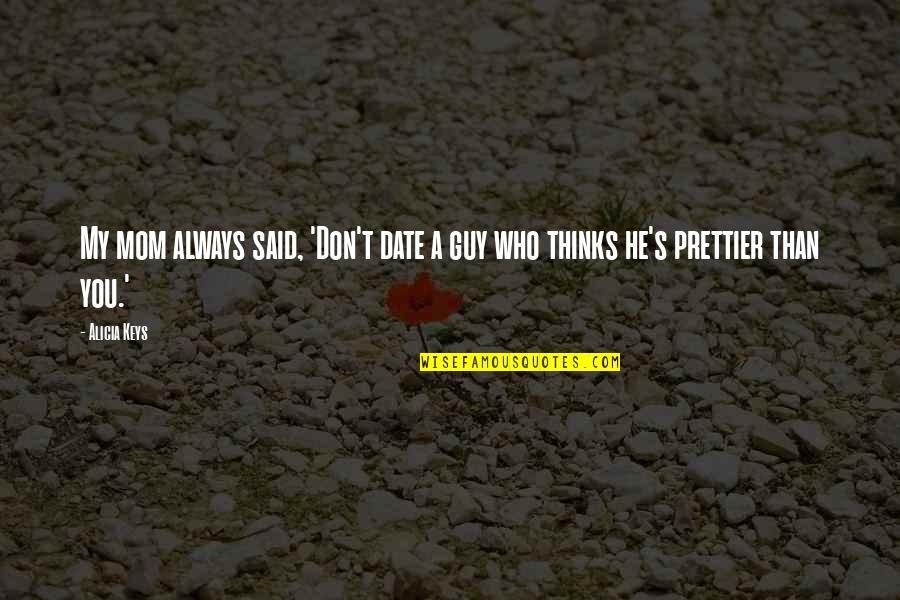 My mom always said, 'Don't date a guy who thinks he's
prettier than you
.' —
Alicia Keys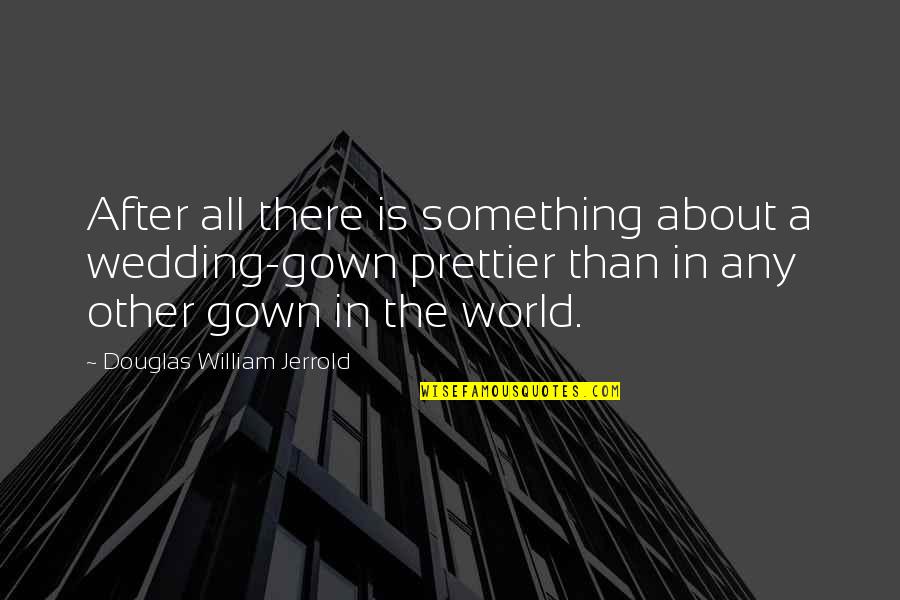 After all there is something about a wedding-gown prettier than in any other gown in the world. —
Douglas William Jerrold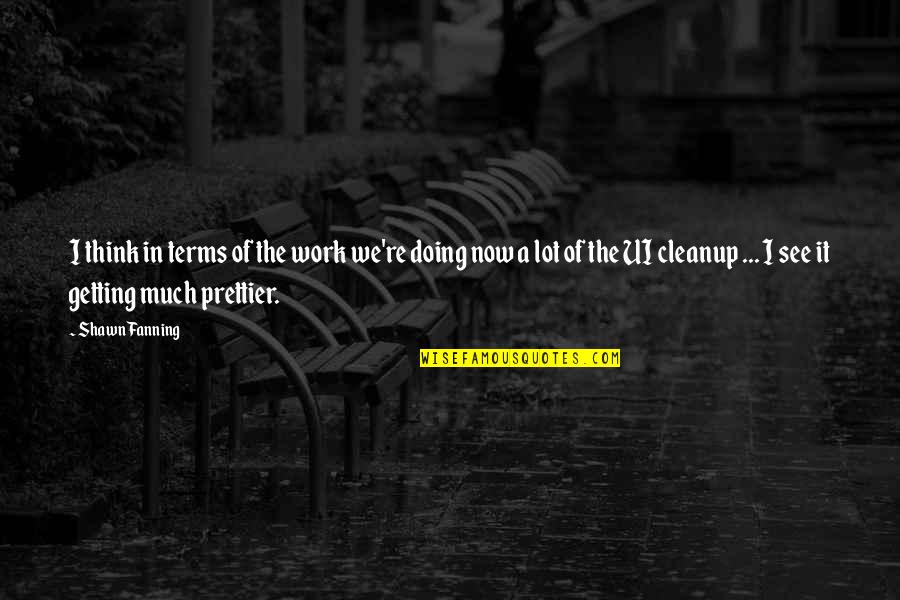 I think in terms of the work we're doing now a lot of the UI cleanup ... I see it getting much prettier. —
Shawn Fanning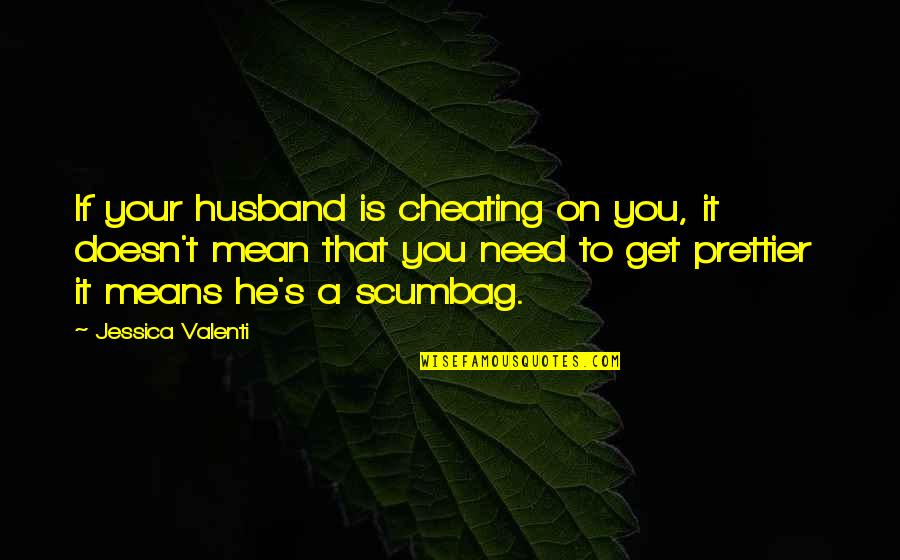 If your husband is cheating on you, it doesn't mean that you need to get prettier
it means he's a scumbag. —
Jessica Valenti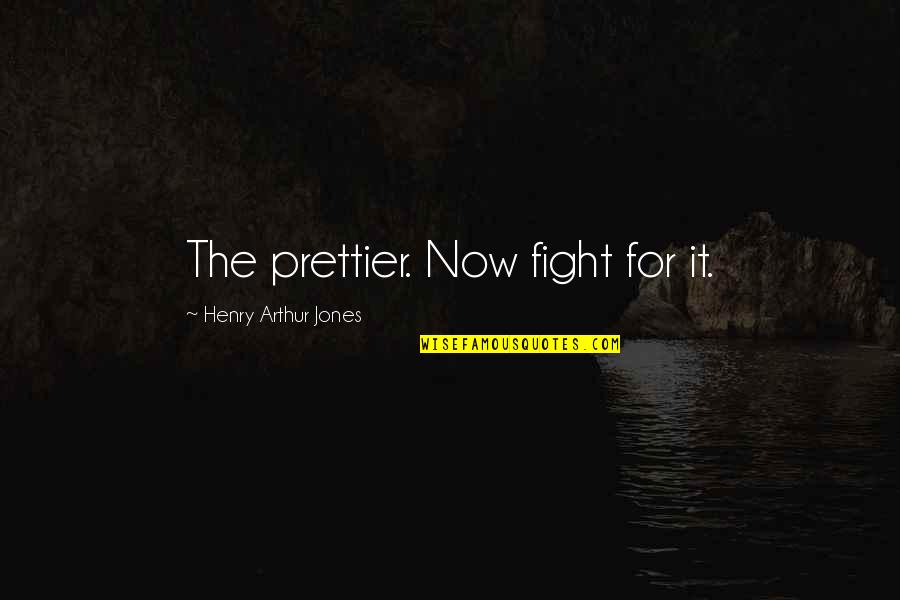 The prettier. Now fight for it. —
Henry Arthur Jones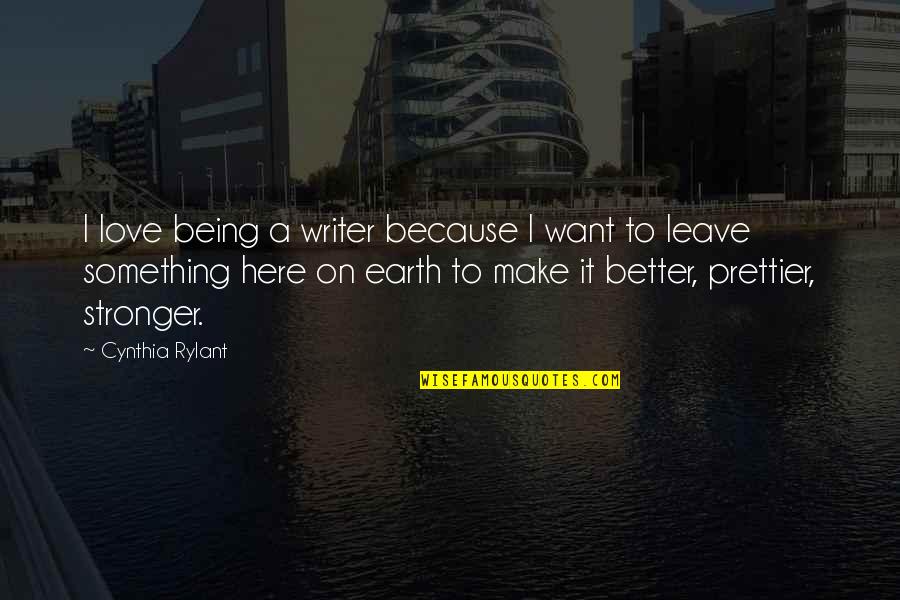 I love being a writer because I want to leave something here on earth to make it better, prettier, stronger. —
Cynthia Rylant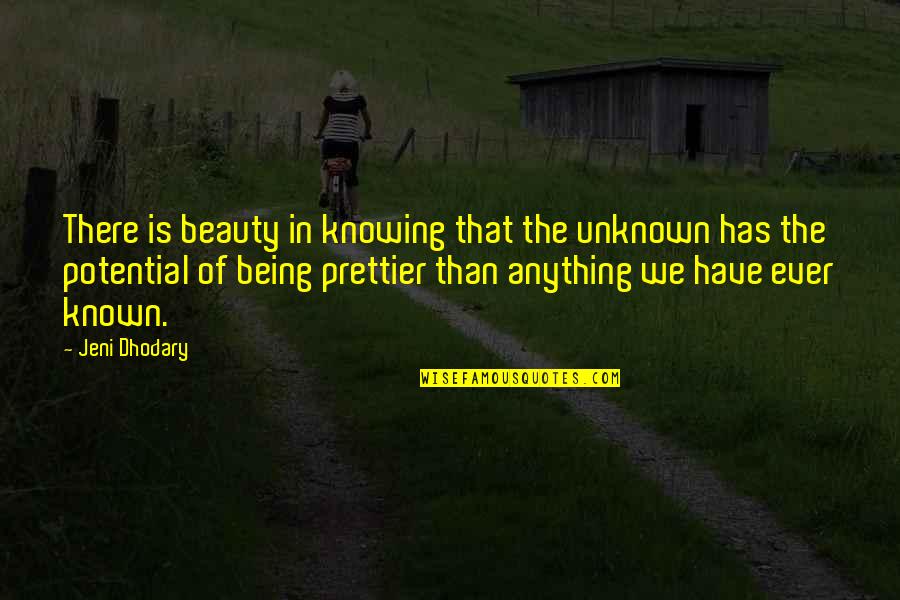 There is beauty in knowing that the unknown has the potential of being prettier than anything we have ever known. —
Jeni Dhodary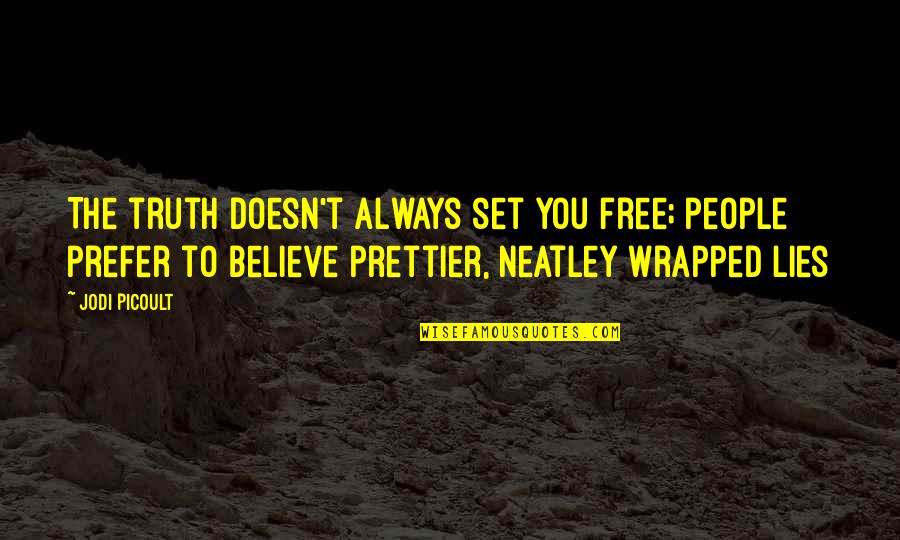 The truth doesn't always set you free; people prefer to believe prettier, neatley wrapped lies —
Jodi Picoult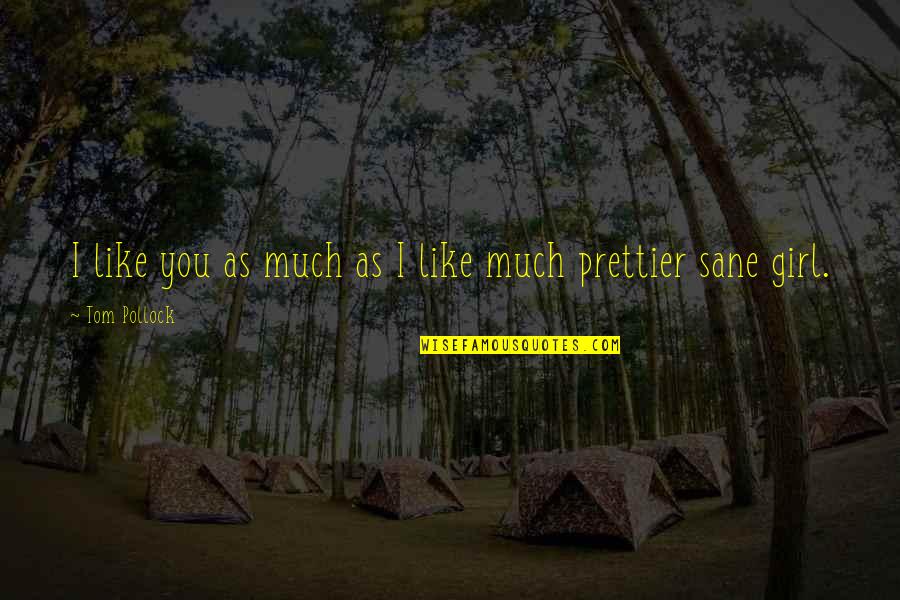 I like you as much as I like much prettier sane girl. —
Tom Pollock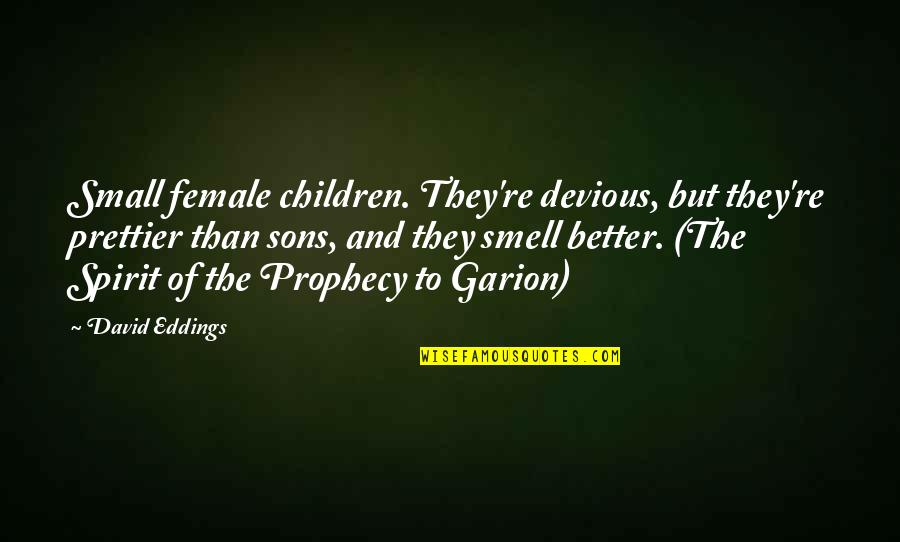 Small female children. They're devious, but they're prettier than sons, and they smell better. (The Spirit of the Prophecy to Garion) —
David Eddings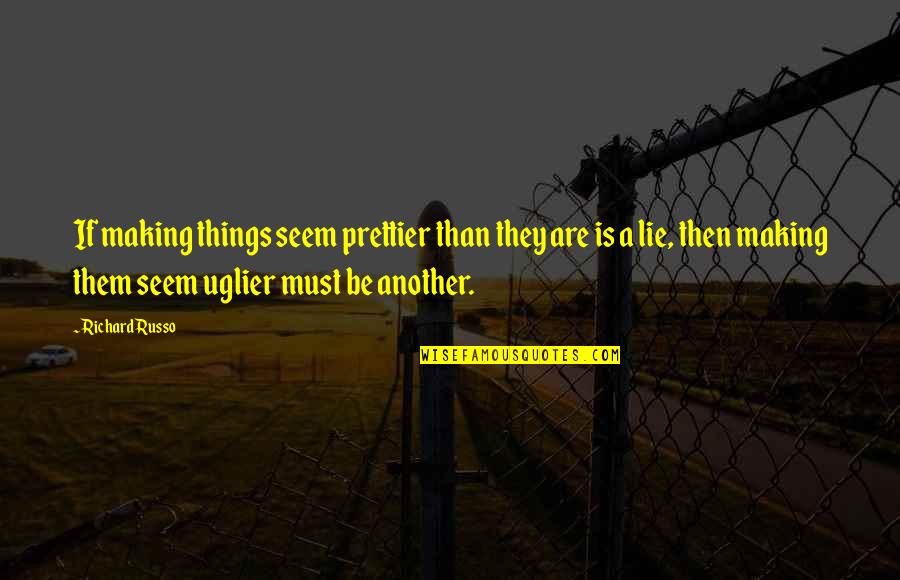 If making things seem prettier than they are is a lie, then making them seem uglier must be another. —
Richard Russo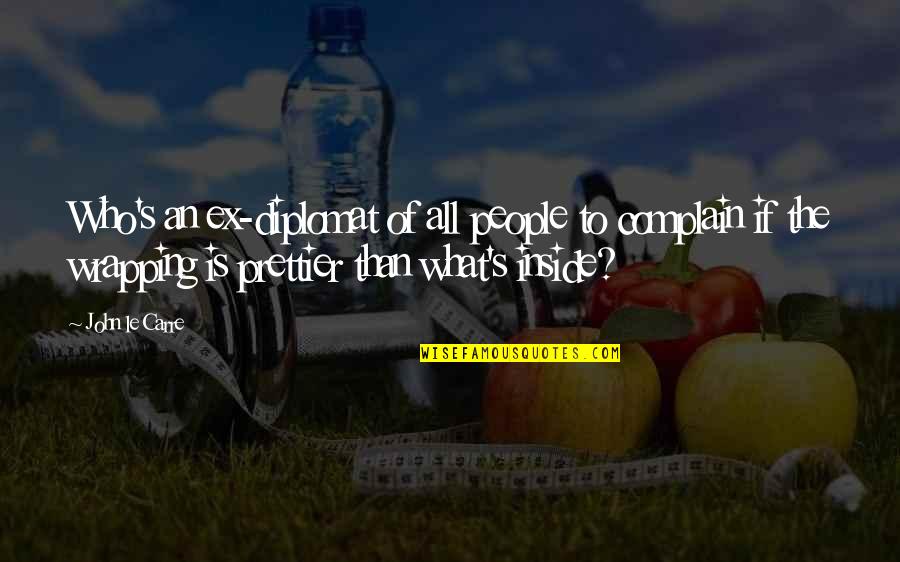 Who's an ex-diplomat of all people to complain if the wrapping is prettier than what's inside? —
John Le Carre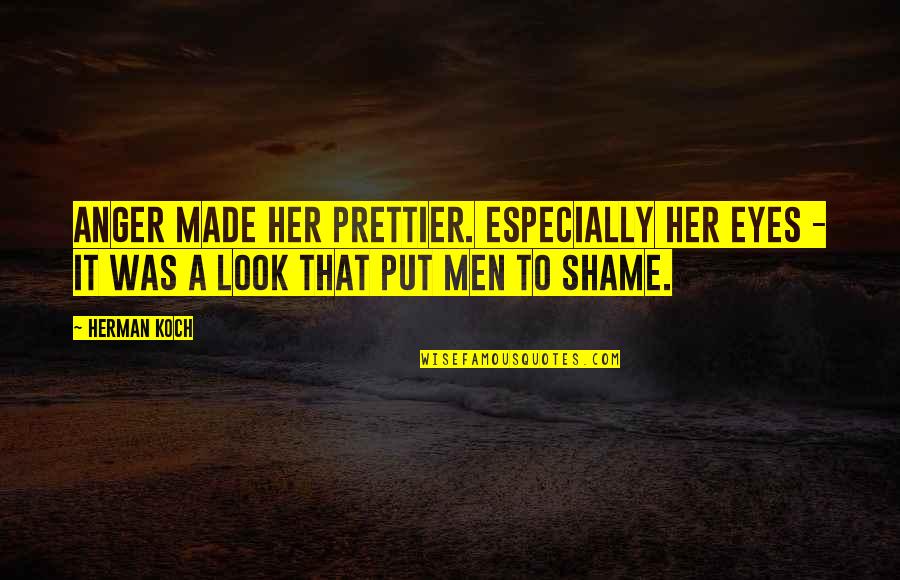 Anger made her prettier. Especially her eyes - it was a look that put men to shame. —
Herman Koch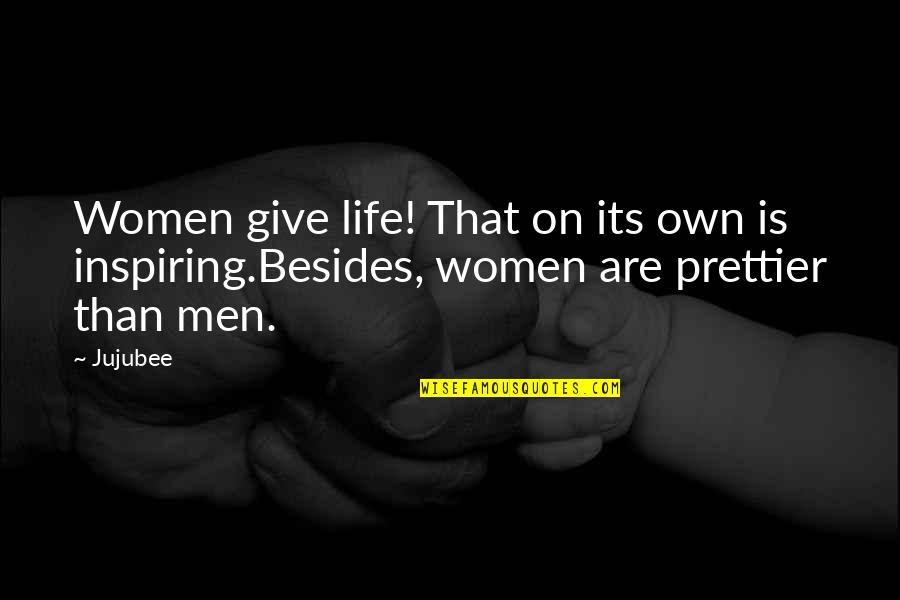 Women give life! That on its own is inspiring.Besides, women are prettier than men. —
Jujubee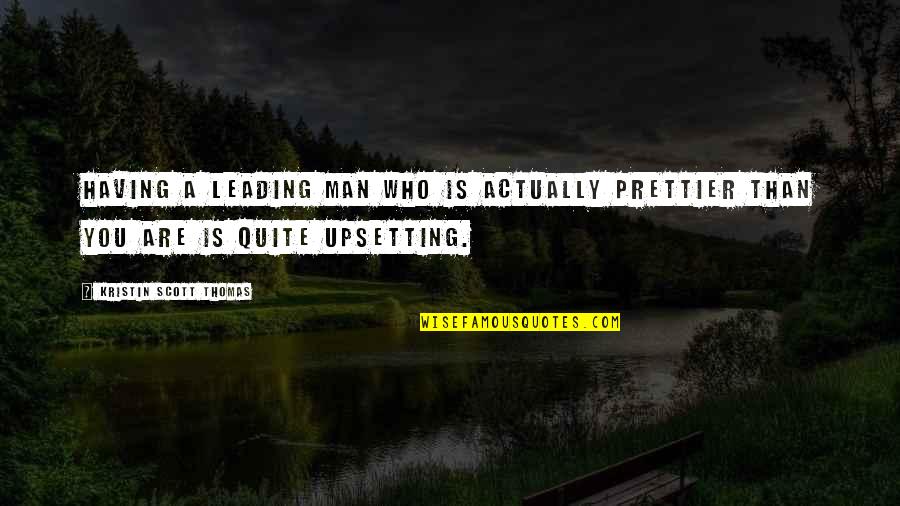 Having a leading man who is actually
prettier than you
are is quite upsetting. —
Kristin Scott Thomas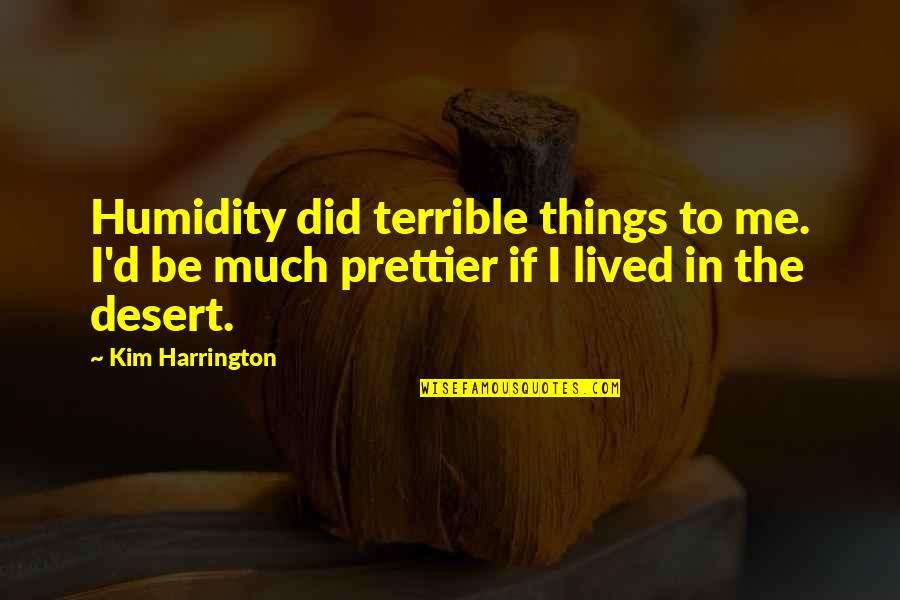 Humidity did terrible things to me. I'd be much prettier if I lived in the desert. —
Kim Harrington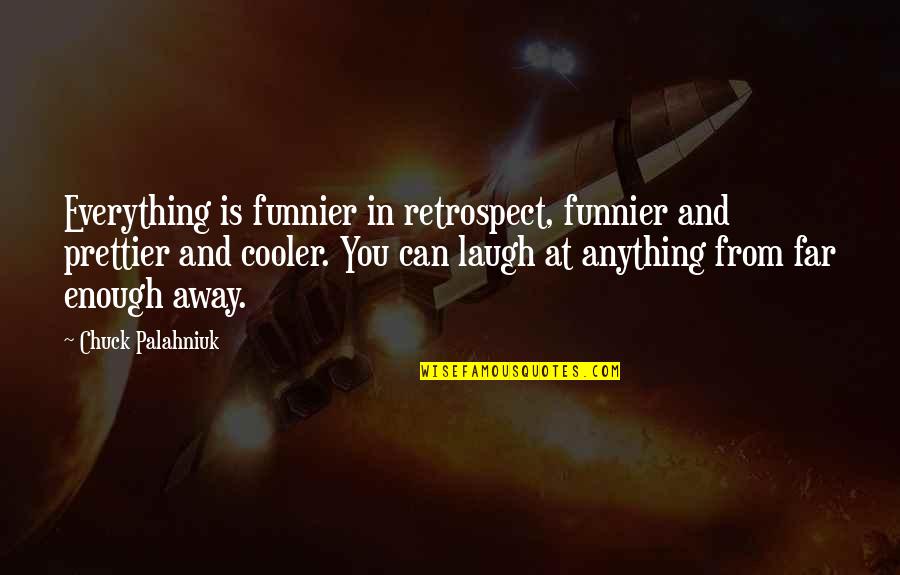 Everything is funnier in retrospect, funnier and prettier and cooler. You can laugh at anything from far enough away. —
Chuck Palahniuk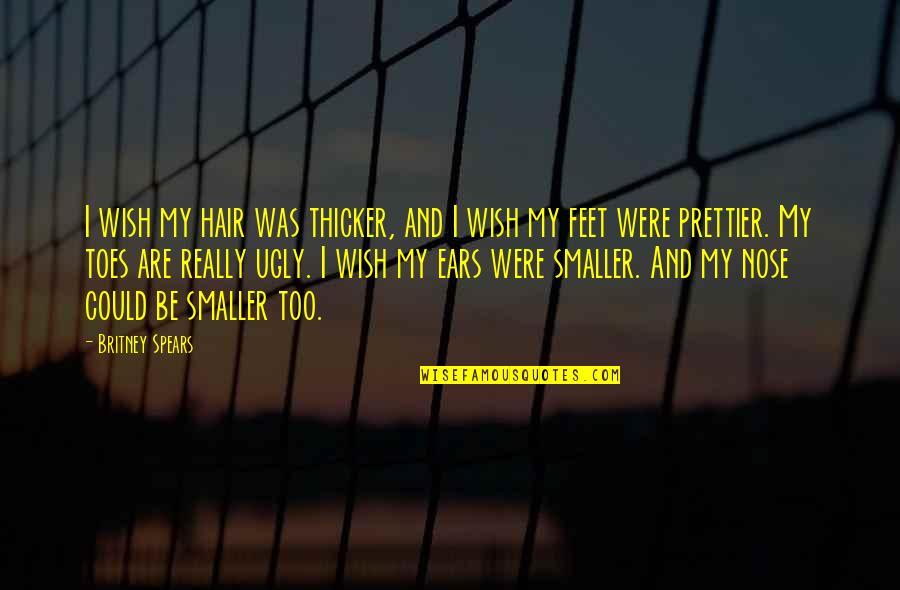 I wish my hair was thicker, and I wish my feet were prettier. My toes are really ugly. I wish my ears were smaller. And my nose could be smaller too. —
Britney Spears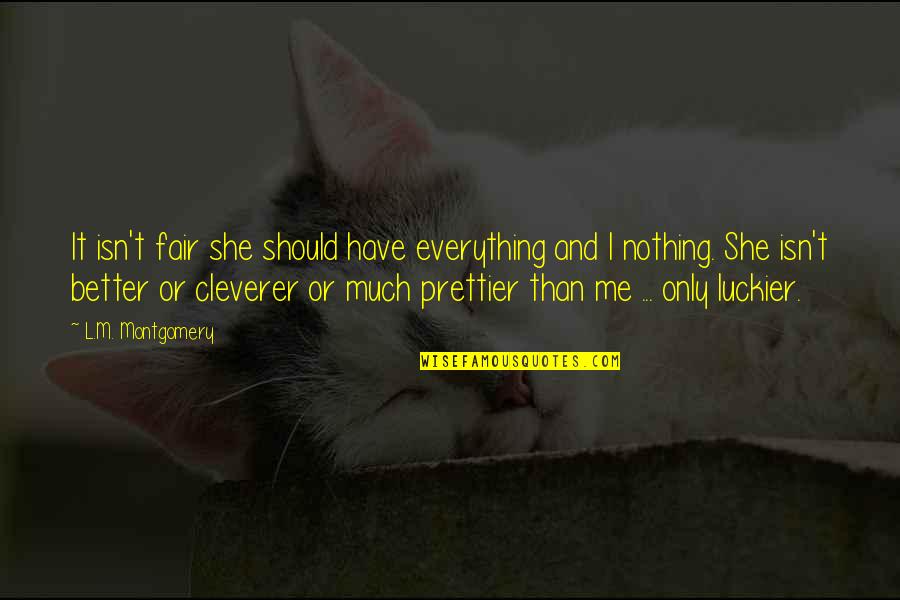 It isn't fair she should have everything and I nothing. She isn't better or cleverer or much prettier than me ... only luckier. —
L.M. Montgomery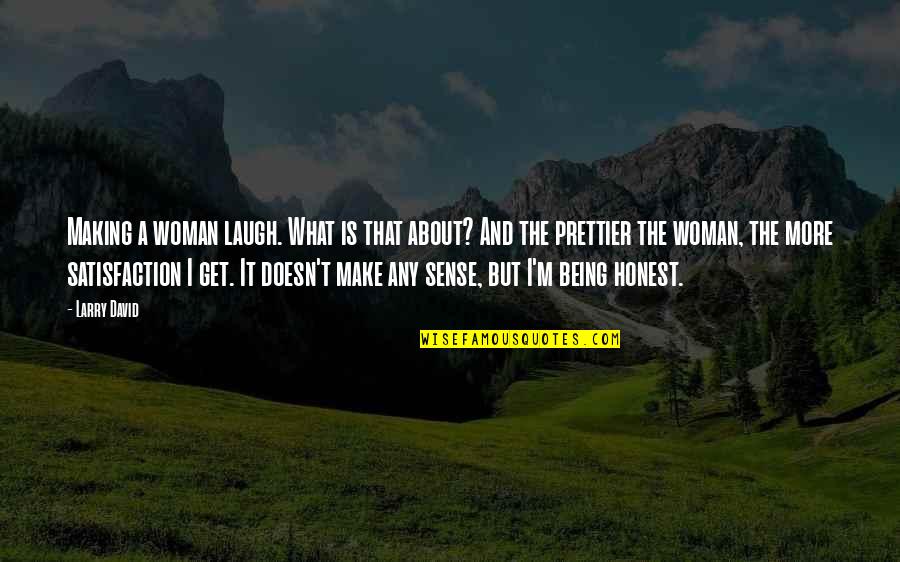 Making a woman laugh. What is that about? And the prettier the woman, the more satisfaction I get. It doesn't make any sense, but I'm being honest. —
Larry David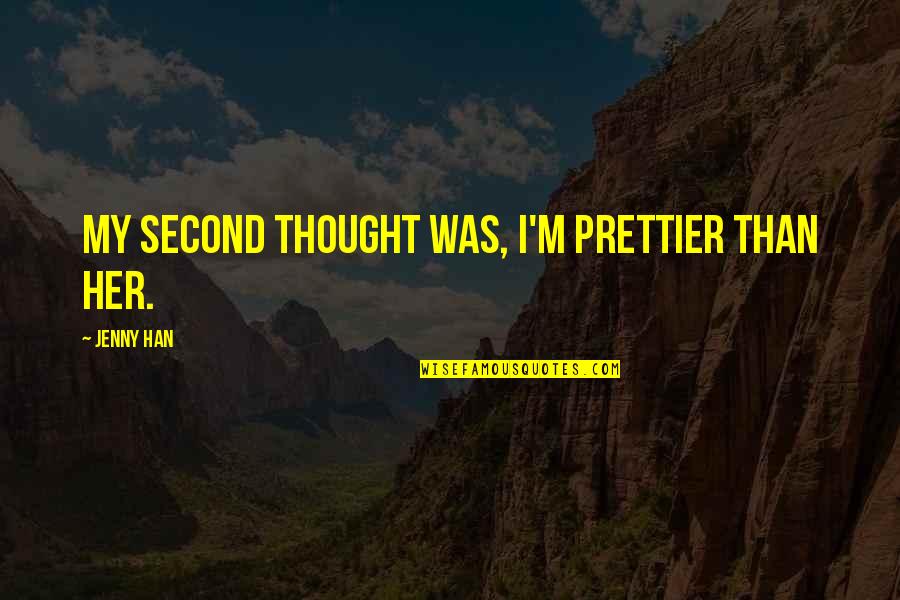 My second thought was, I'm prettier than her. —
Jenny Han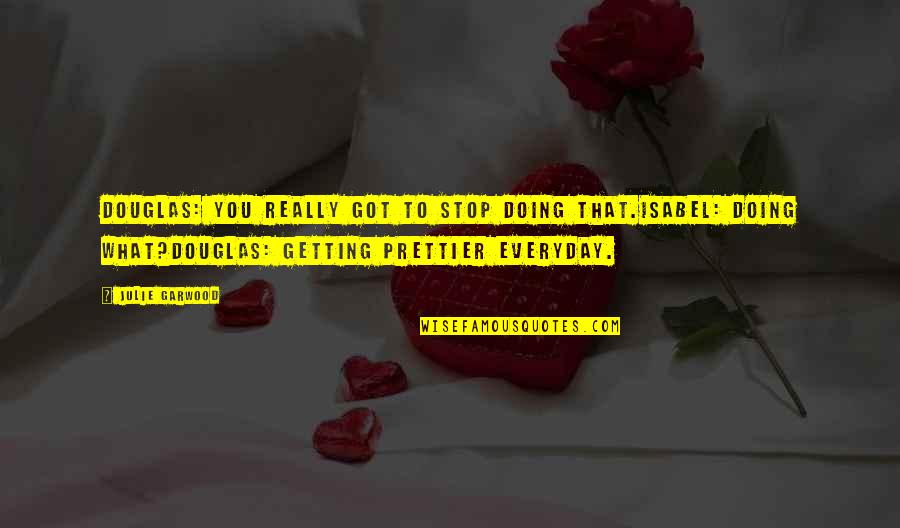 Douglas: You really got to stop doing that.
Isabel: Doing what?
Douglas: Getting prettier everyday. —
Julie Garwood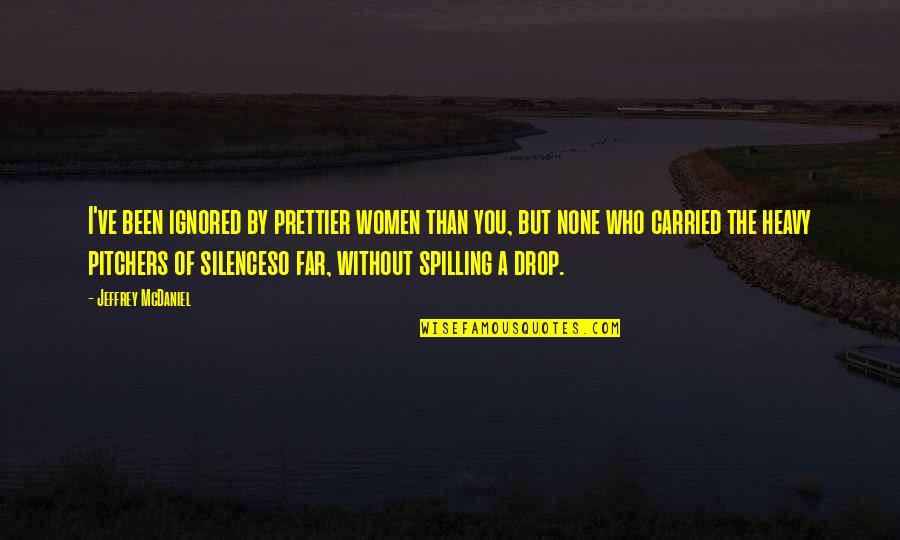 I've been ignored by prettier women than you,
but none who carried the heavy pitchers of silence
so far, without spilling a drop. —
Jeffrey McDaniel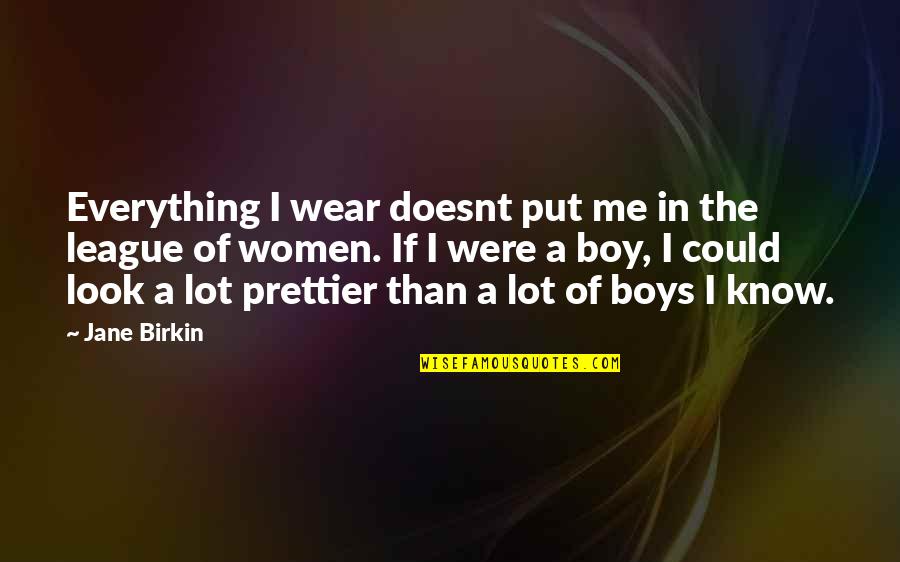 Everything I wear doesnt put me in the league of women. If I were a boy, I could look a lot prettier than a lot of boys I know. —
Jane Birkin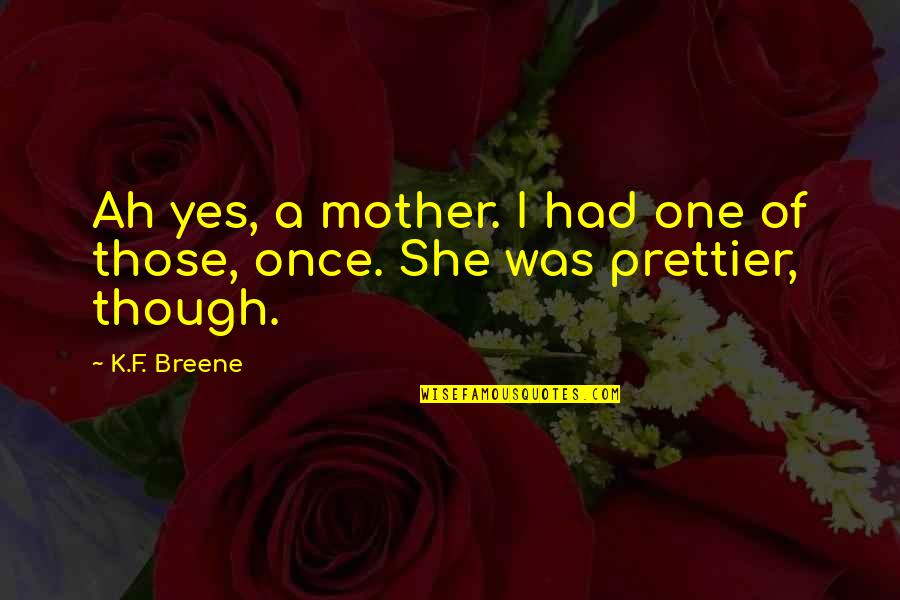 Ah yes, a mother. I had one of those, once. She was prettier, though. —
K.F. Breene