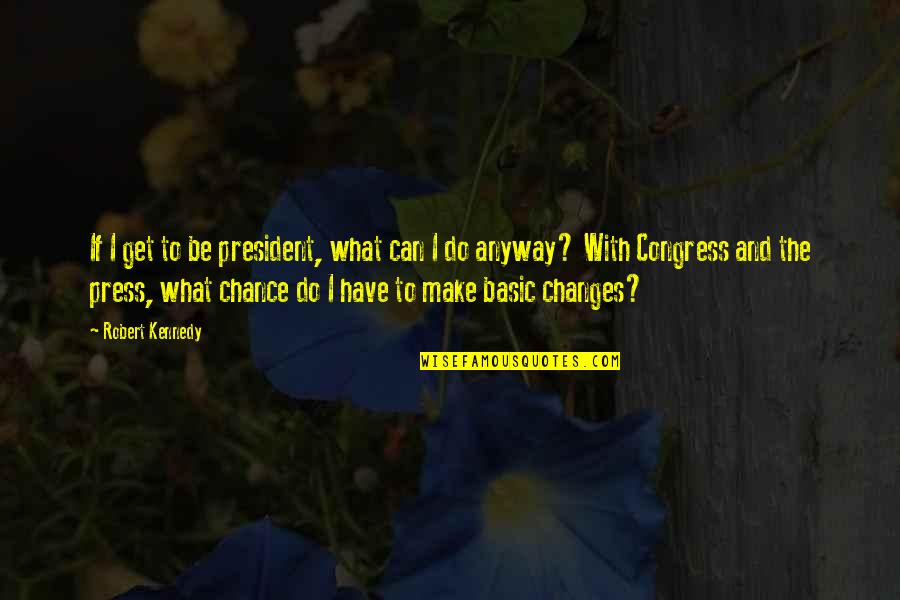 If I get to be president, what can I do anyway? With Congress and the press, what chance do I have to make basic changes?
—
Robert Kennedy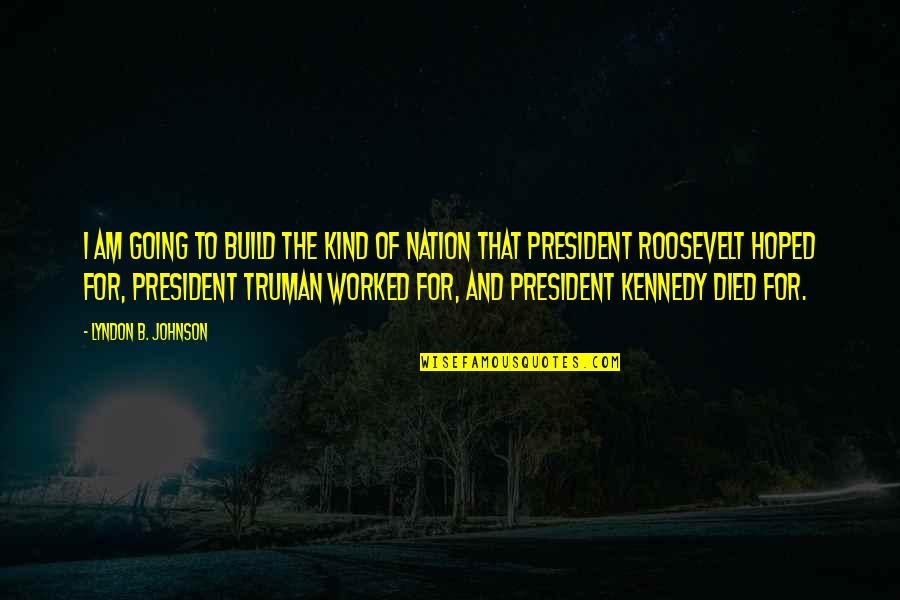 I am going to build the kind of nation that President Roosevelt hoped for, President Truman worked for, and President Kennedy died for.
—
Lyndon B. Johnson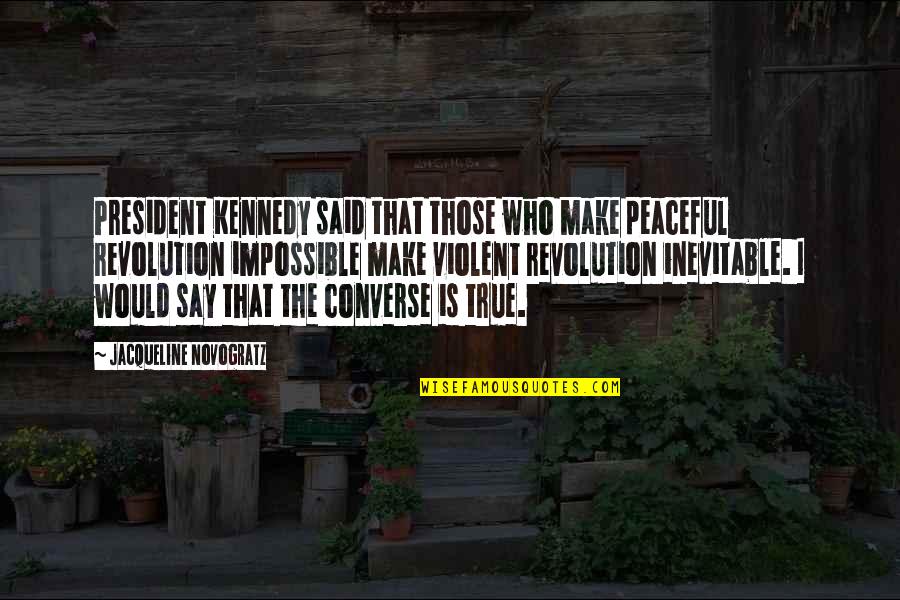 President Kennedy said that those who make peaceful revolution impossible make violent revolution inevitable. I would say that the converse is true.
—
Jacqueline Novogratz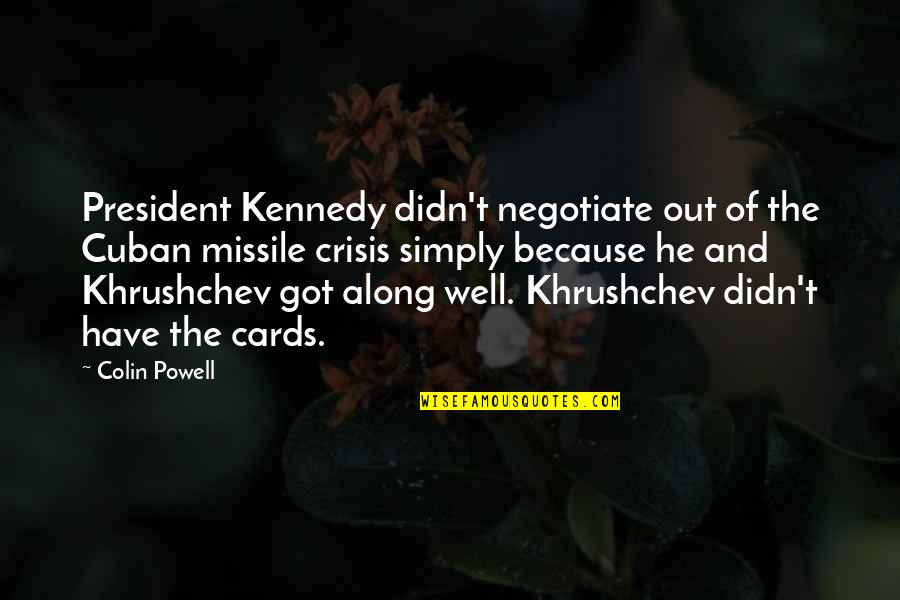 President Kennedy didn't negotiate out of the Cuban missile crisis simply because he and Khrushchev got along well. Khrushchev didn't have the cards.
—
Colin Powell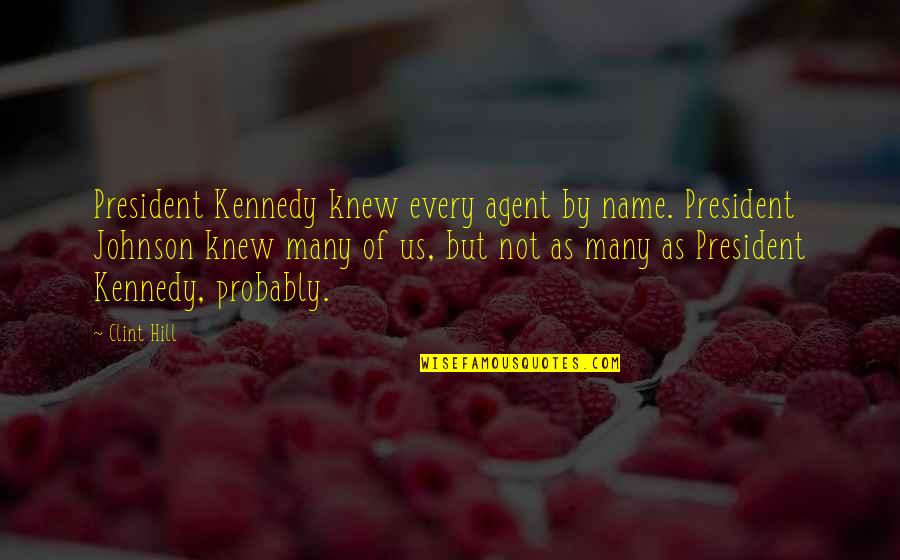 President Kennedy knew every agent by name. President Johnson knew many of us, but not as many as President Kennedy, probably.
—
Clint Hill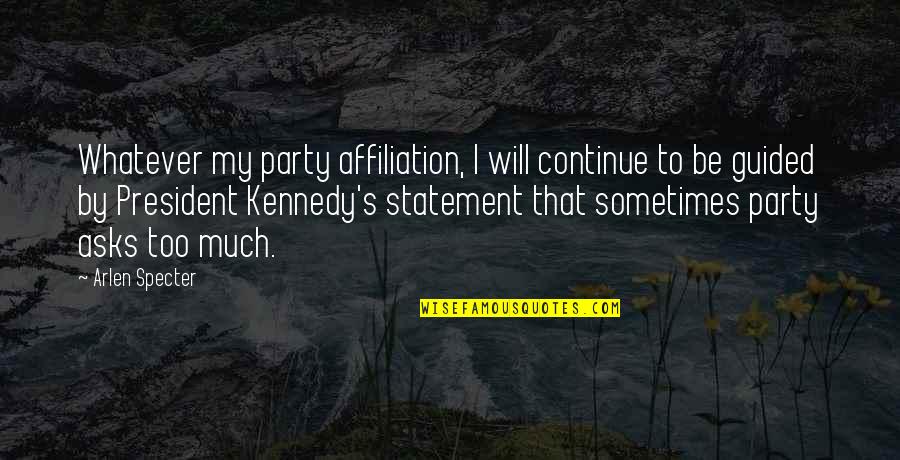 Whatever my party affiliation, I will continue to be guided by President Kennedy's statement that sometimes party asks too much.
—
Arlen Specter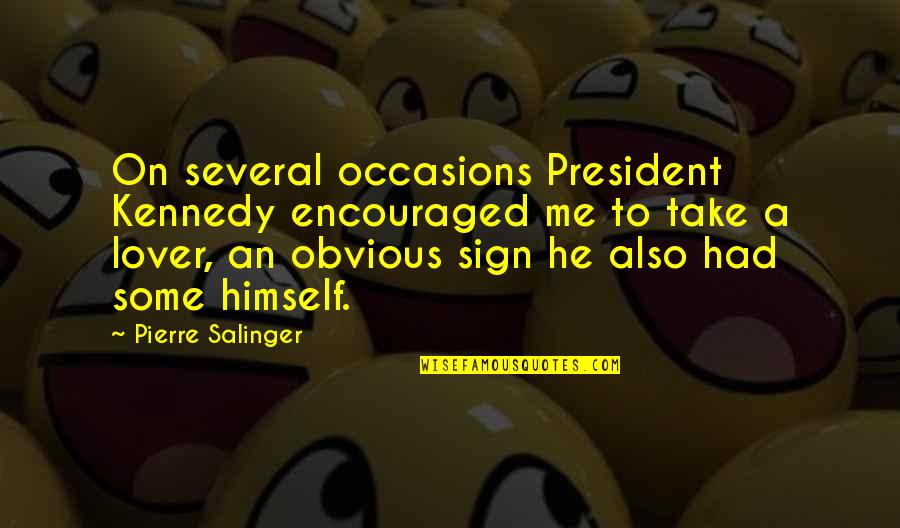 On several occasions President Kennedy encouraged me to take a lover, an obvious sign he also had some himself.
—
Pierre Salinger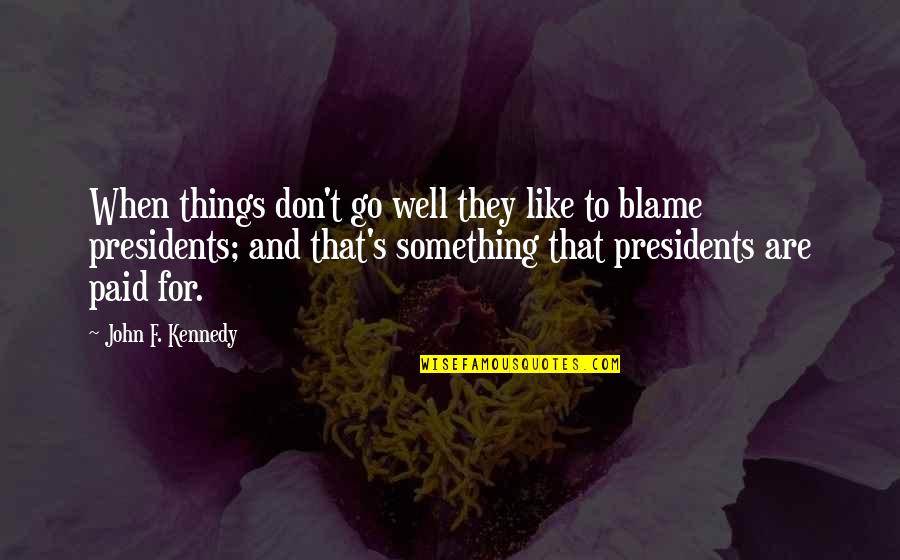 When things don't go well they like to blame presidents; and that's something that presidents are paid for.
—
John F. Kennedy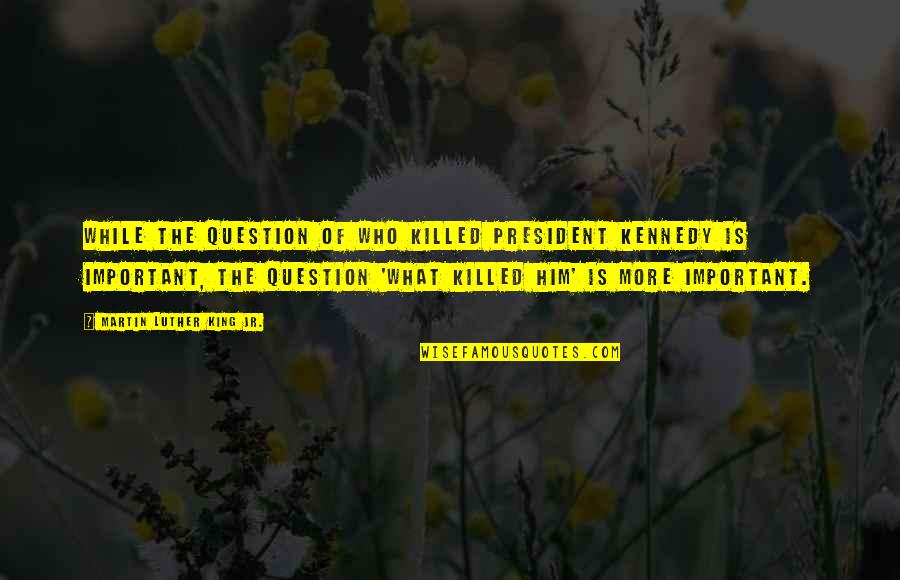 While the question of who killed President Kennedy is important, the question 'what killed him' is more important. —
Martin Luther King Jr.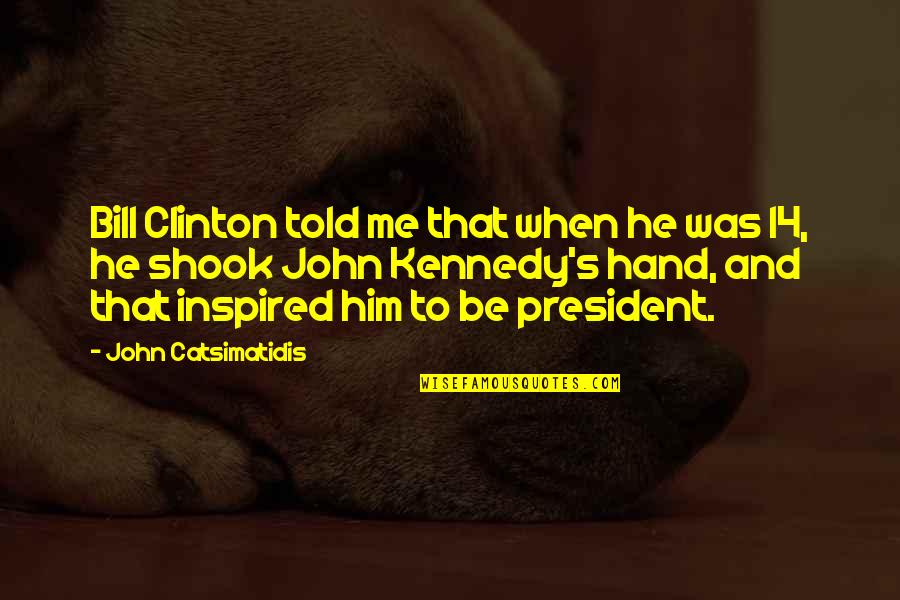 Bill Clinton told me that when he was 14, he shook John Kennedy's hand, and that inspired him to be president. —
John Catsimatidis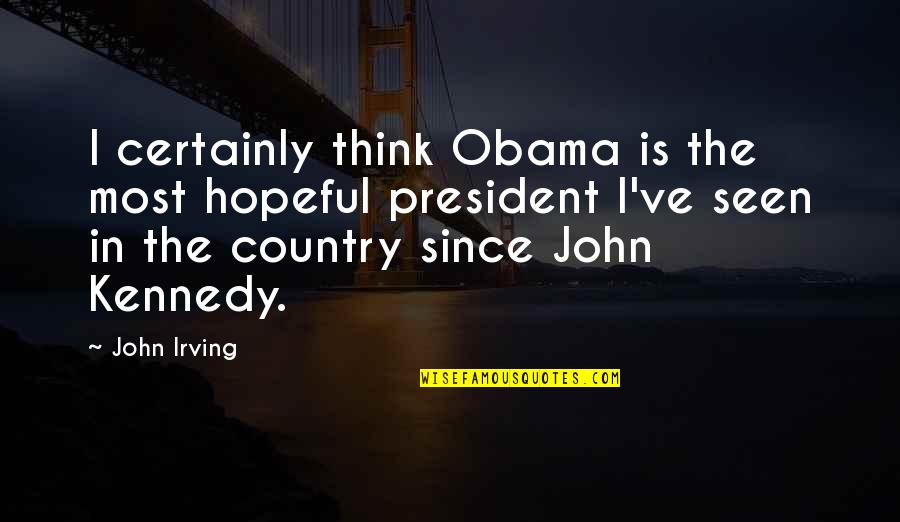 I certainly think Obama is the most hopeful president I've seen in the country since John Kennedy. —
John Irving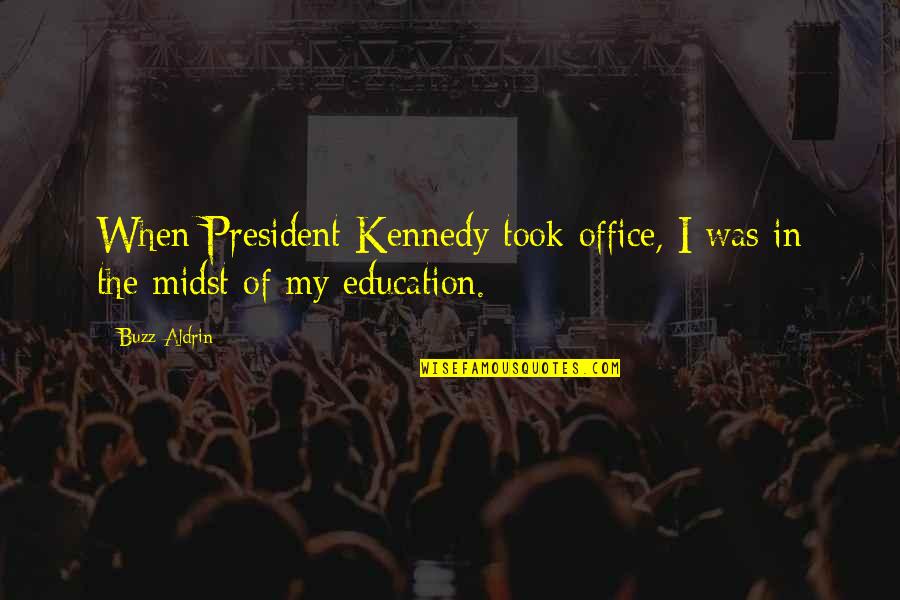 When President Kennedy took office, I was in the midst of my education. —
Buzz Aldrin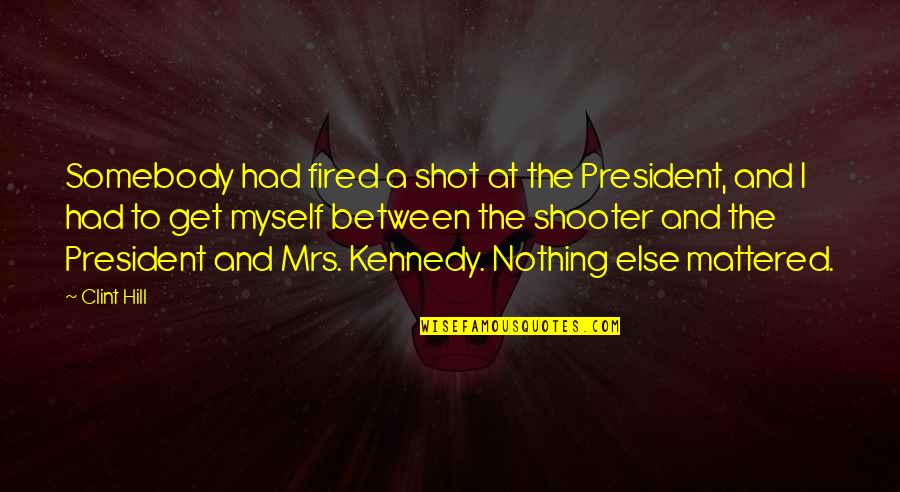 Somebody had fired a shot at the President, and I had to get myself between the shooter and the President and Mrs. Kennedy. Nothing else mattered. —
Clint Hill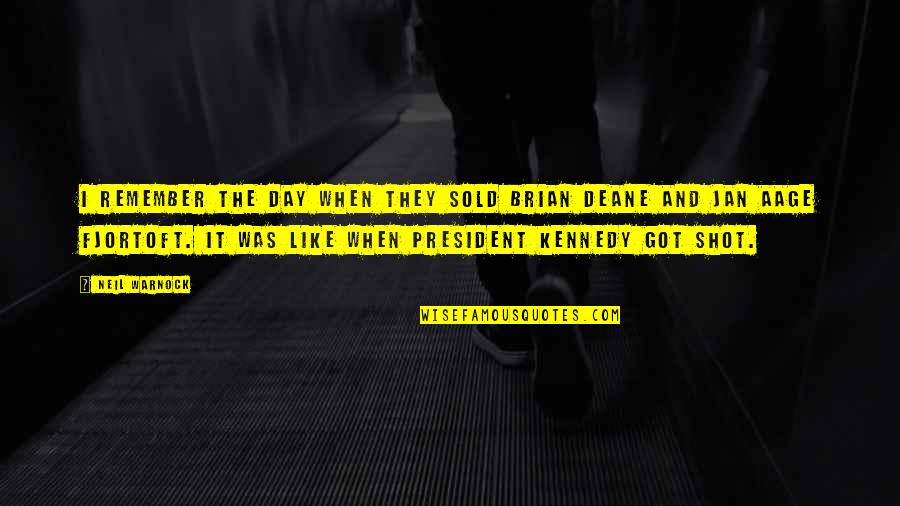 I remember the day when they sold Brian Deane and Jan Aage Fjortoft. It was like when President Kennedy got shot. —
Neil Warnock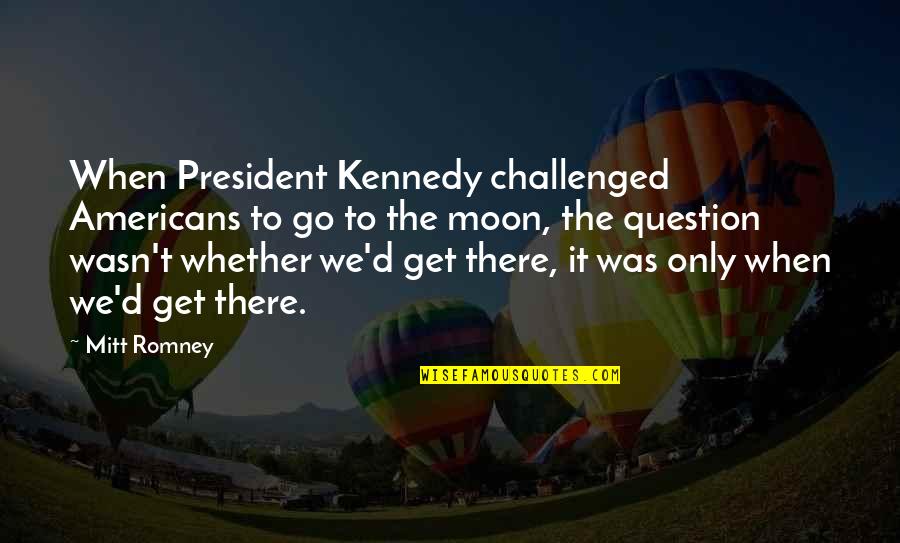 When President Kennedy challenged Americans to go to the moon, the question wasn't whether we'd get there, it was only when we'd get there. —
Mitt Romney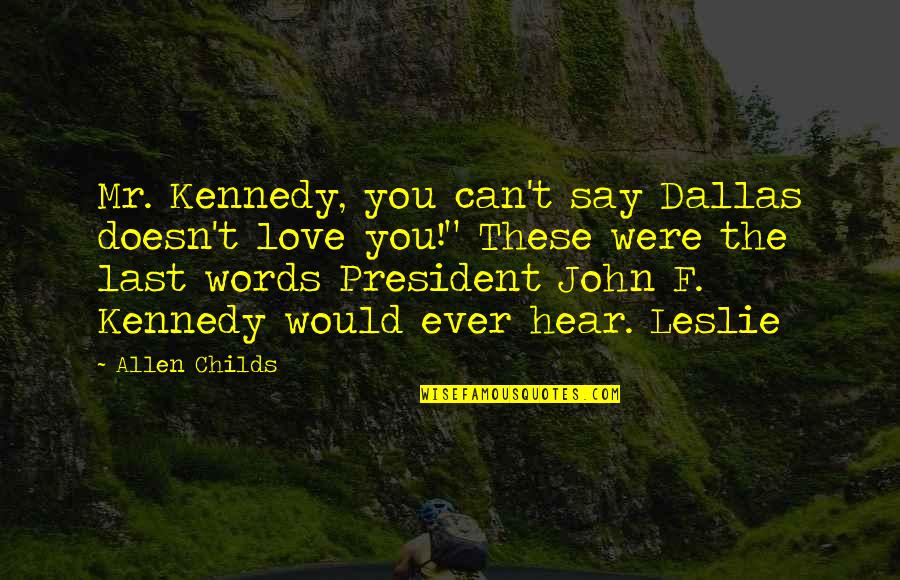 Mr. Kennedy, you can't say Dallas doesn't love you!" These were the last words President John F. Kennedy would ever hear. Leslie —
Allen Childs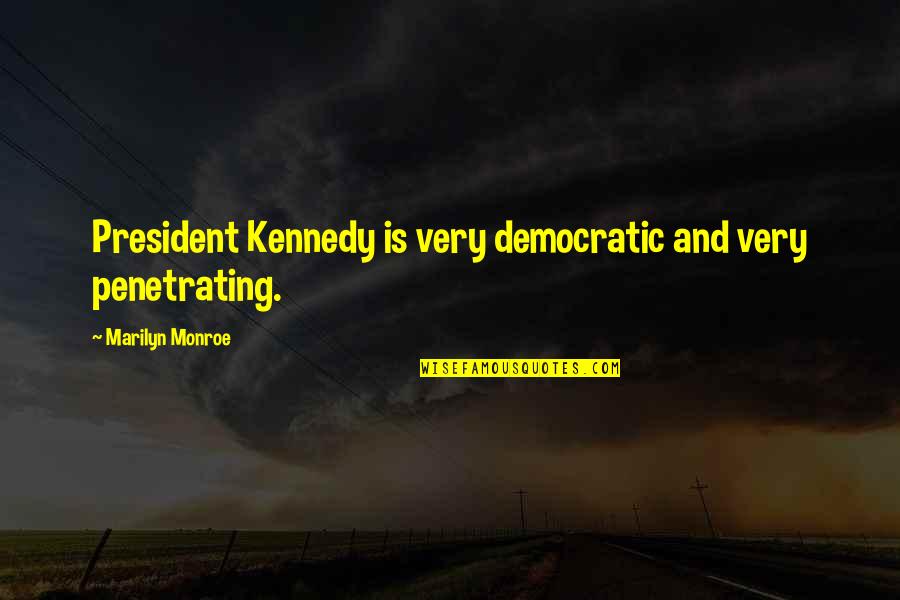 President Kennedy is very democratic and very penetrating. —
Marilyn Monroe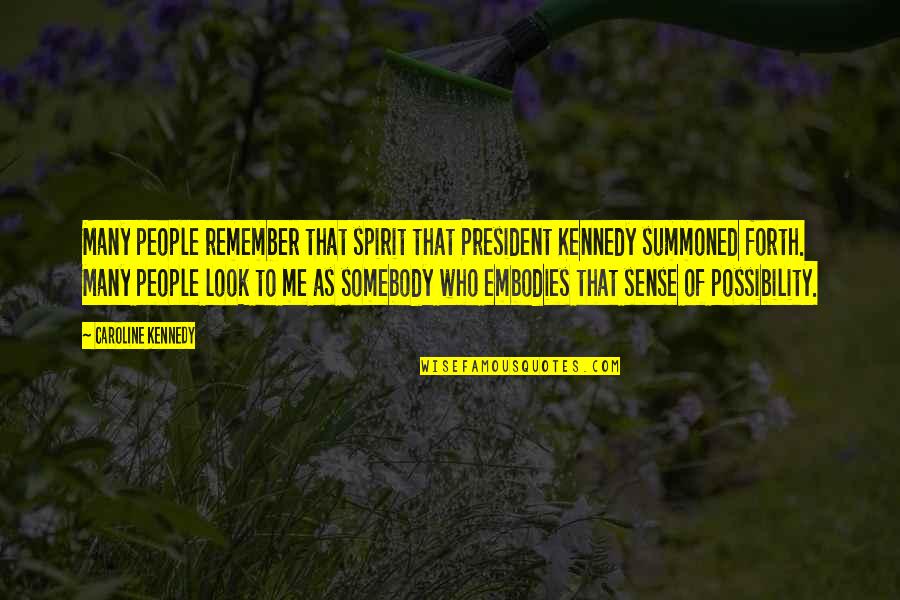 Many people remember that spirit that President Kennedy summoned forth. Many people look to me as somebody who embodies that sense of possibility. —
Caroline Kennedy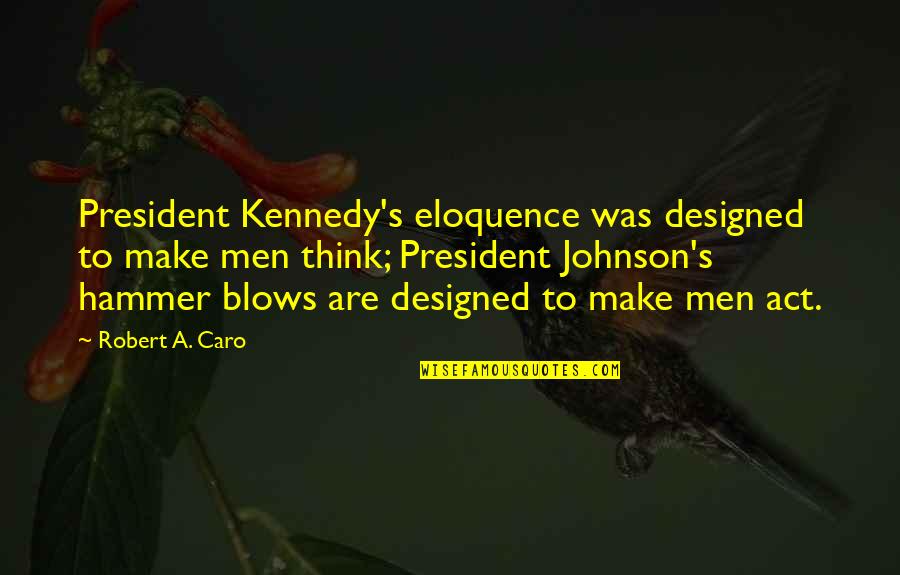 President Kennedy's eloquence was designed to make men think; President Johnson's hammer blows are designed to make men act. —
Robert A. Caro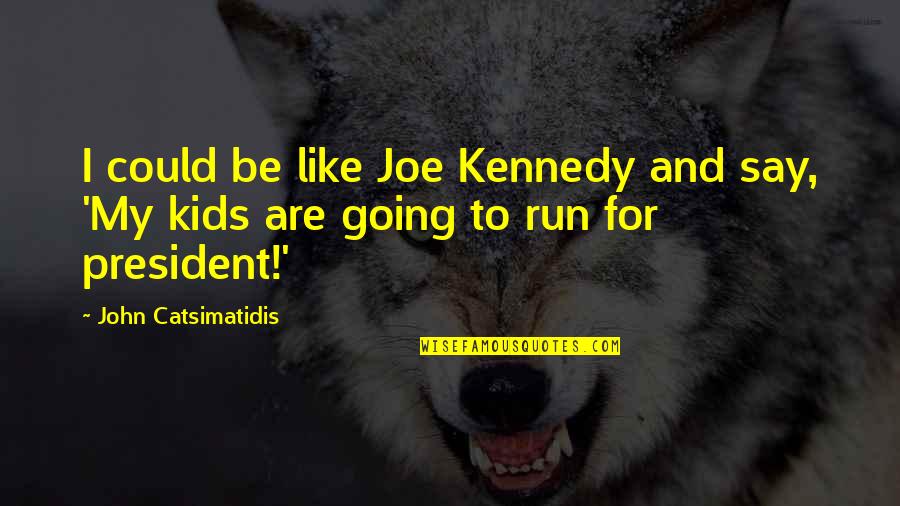 I could be like Joe Kennedy and say, 'My kids are going to run for president!' —
John Catsimatidis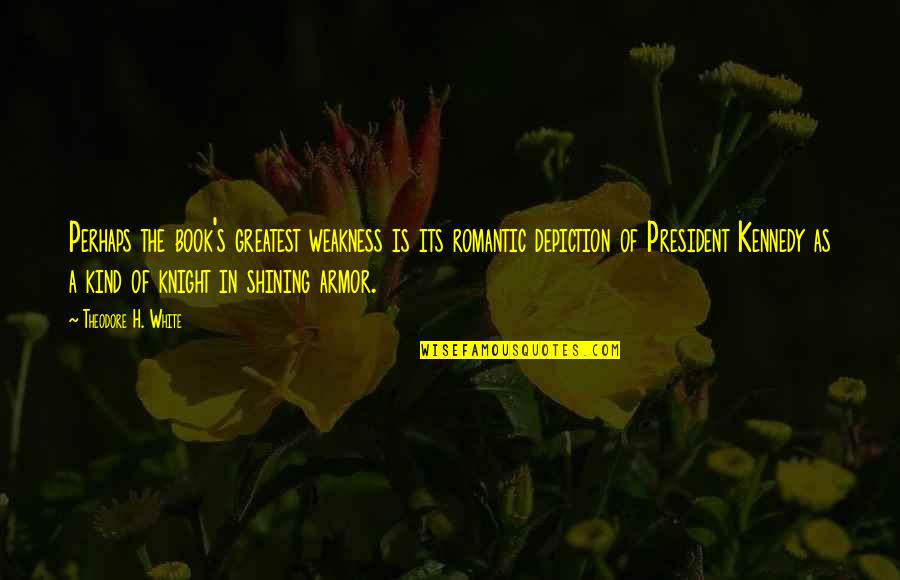 Perhaps the book's greatest weakness is its romantic depiction of President Kennedy as a kind of knight in shining armor. —
Theodore H. White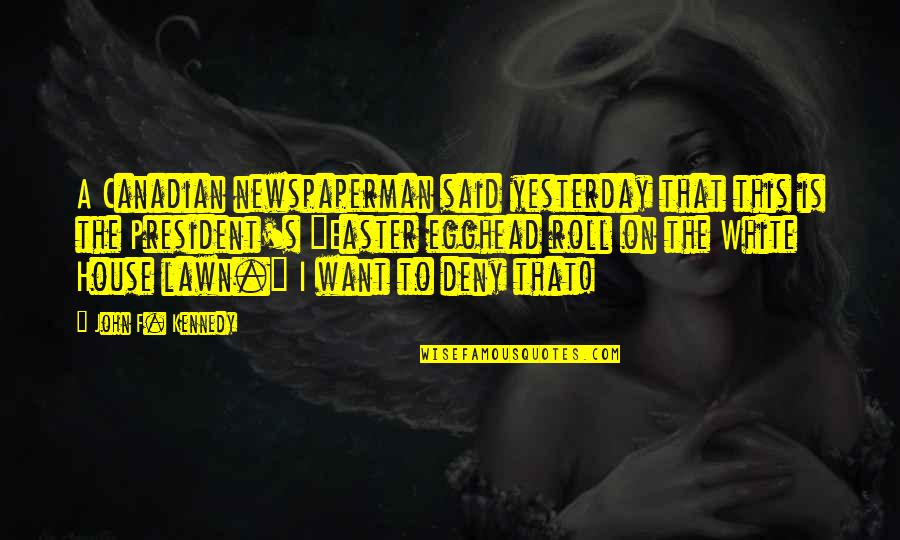 A Canadian newspaperman said yesterday that this is the President's "Easter egghead roll on the White House lawn." I want to deny that! —
John F. Kennedy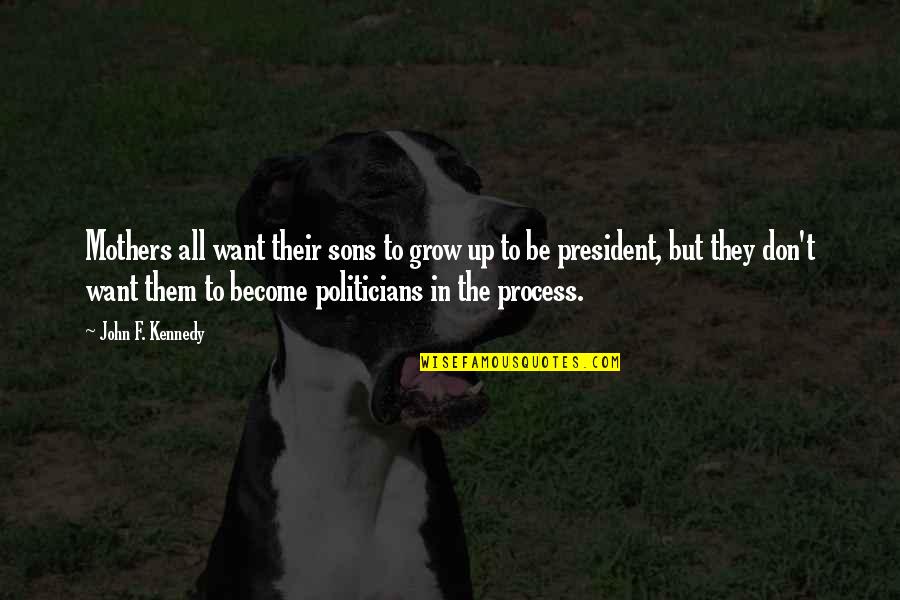 Mothers all want their sons to grow up to be president, but they don't want them to become politicians in the process. —
John F. Kennedy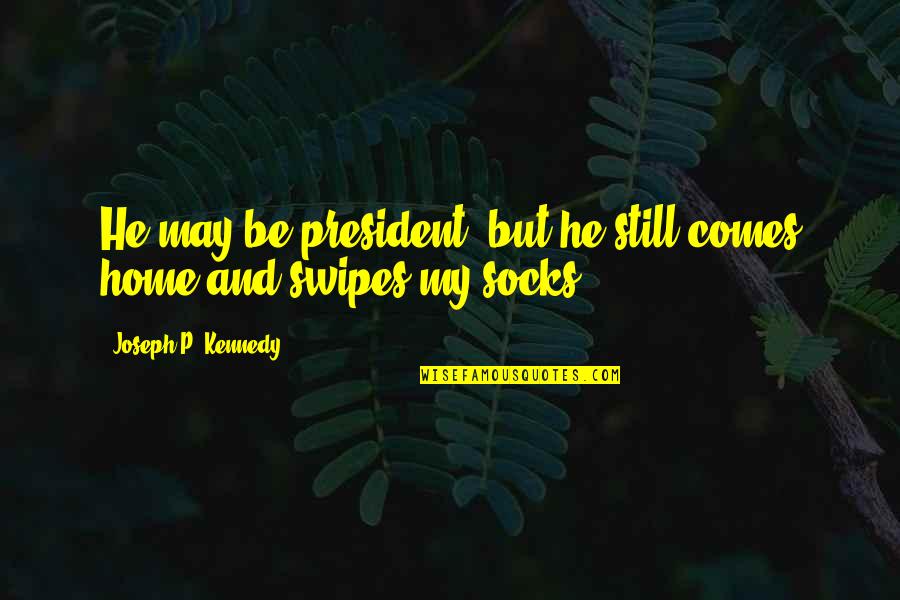 He may be president, but he still comes home and swipes my socks. —
Joseph P. Kennedy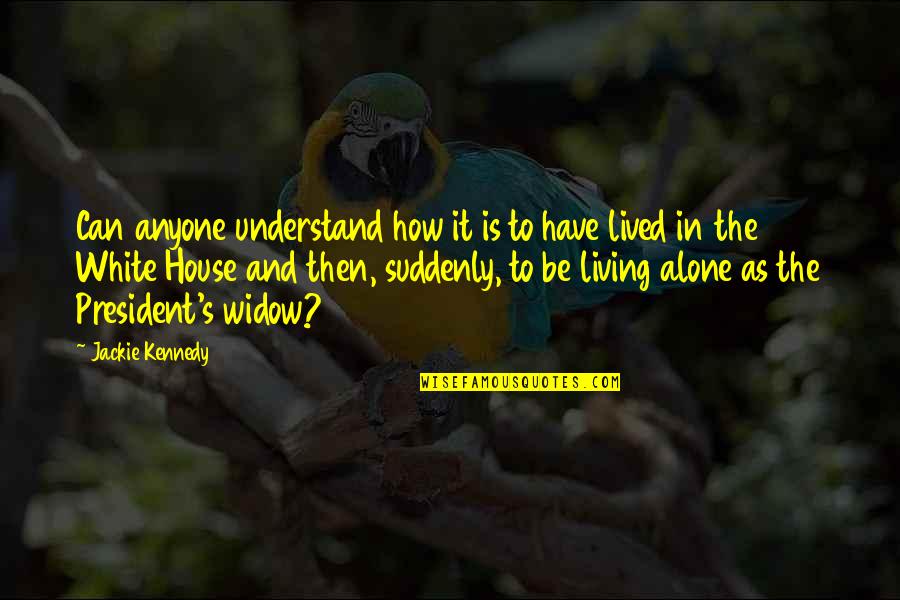 Can anyone understand how it is to have lived in the White House and then, suddenly, to be living alone as the President's widow? —
Jackie Kennedy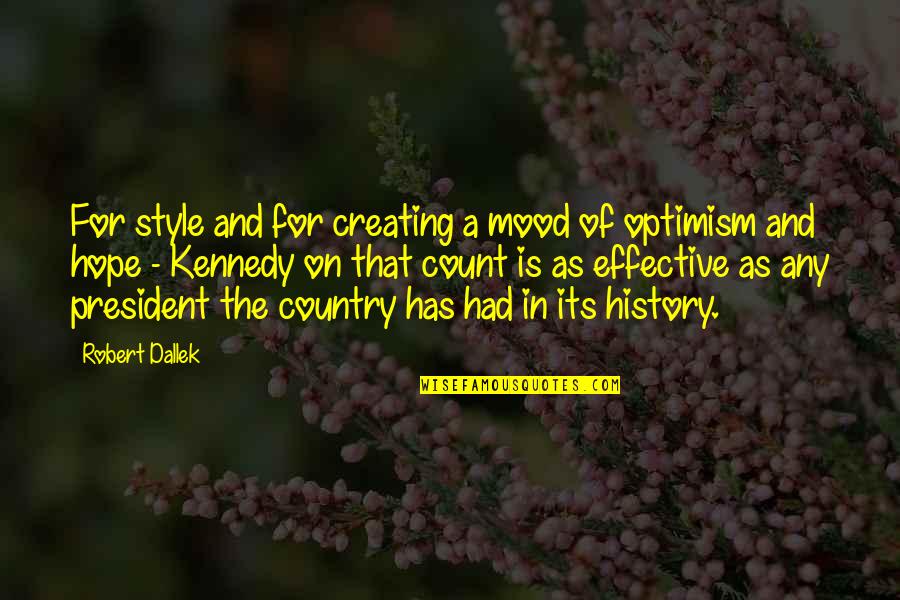 For style and for creating a mood of optimism and hope - Kennedy on that count is as effective as any president the country has had in its history. —
Robert Dallek
As Justice Sandra Day O'Connor stated, even a state of war is not a blank check for a president to do whatever he wants. —
Edward Kennedy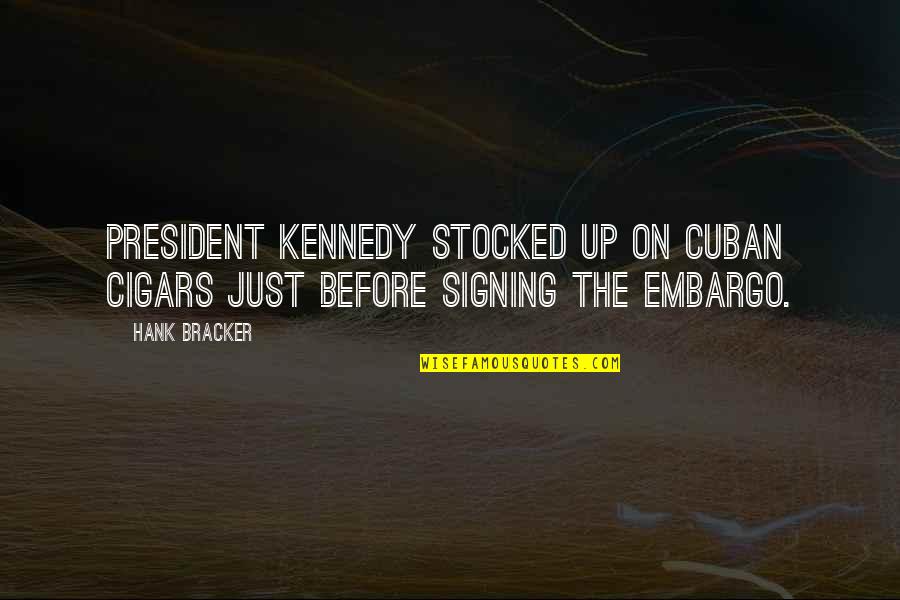 President Kennedy stocked up on Cuban Cigars just before signing the embargo. —
Hank Bracker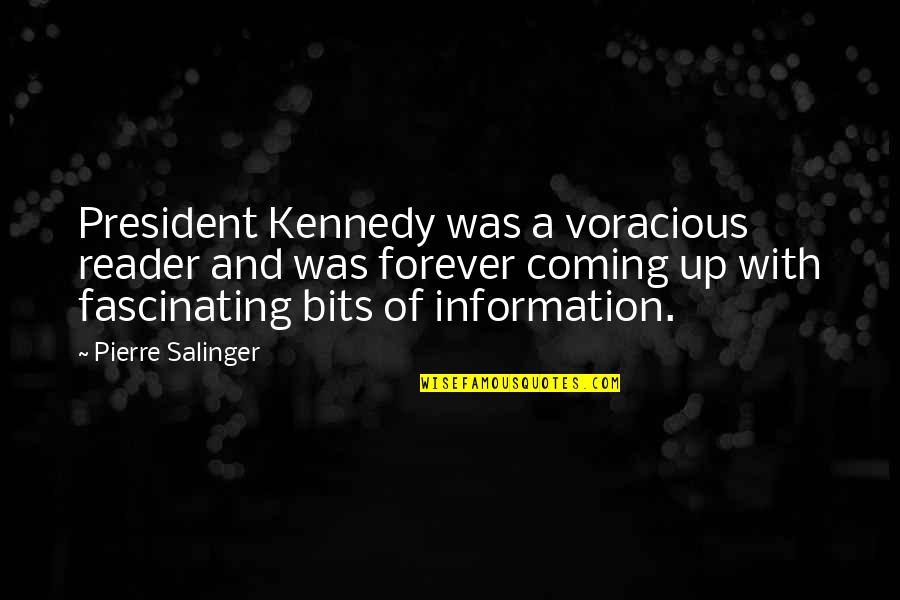 President Kennedy was a voracious reader and was forever coming up with fascinating bits of information. —
Pierre Salinger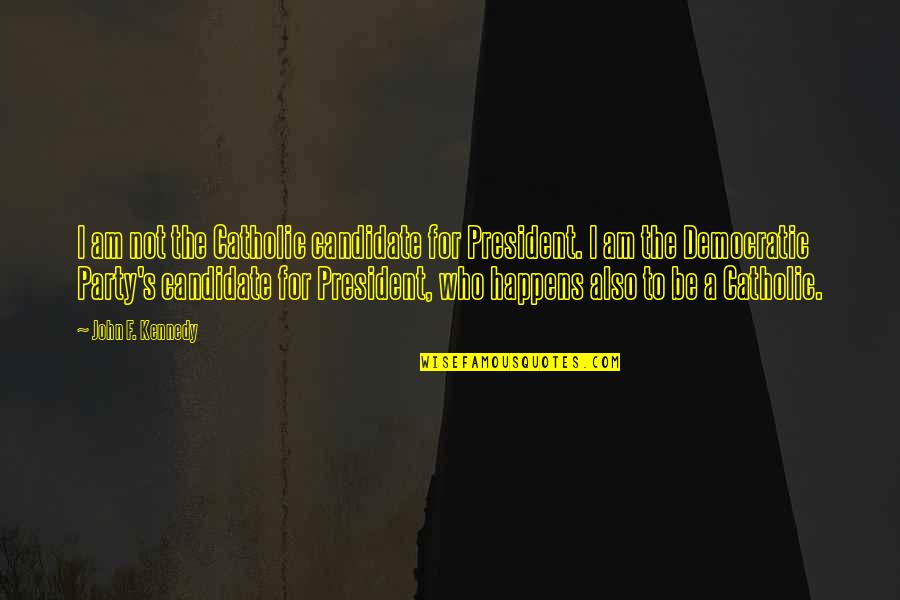 I am not the Catholic candidate for President. I am the Democratic Party's candidate for President, who happens also to be a Catholic. —
John F. Kennedy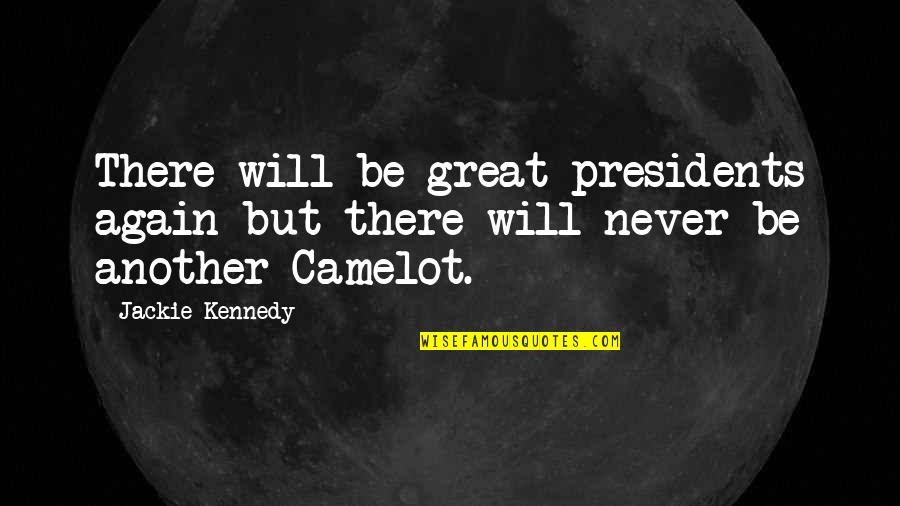 There will be great presidents again but there will never be another Camelot. —
Jackie Kennedy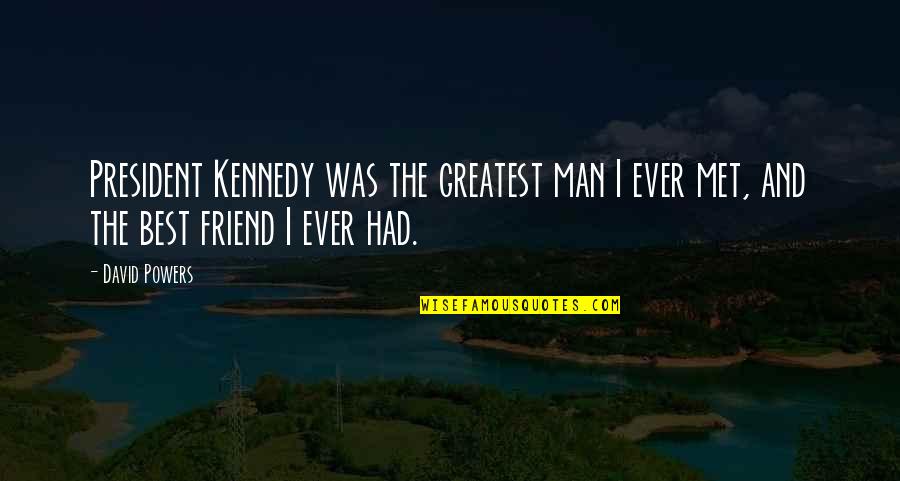 President Kennedy was the greatest man I ever met, and the best friend I ever had. —
David Powers