Person You Hate Quotes
Collection of top 55 famous quotes about Person You Hate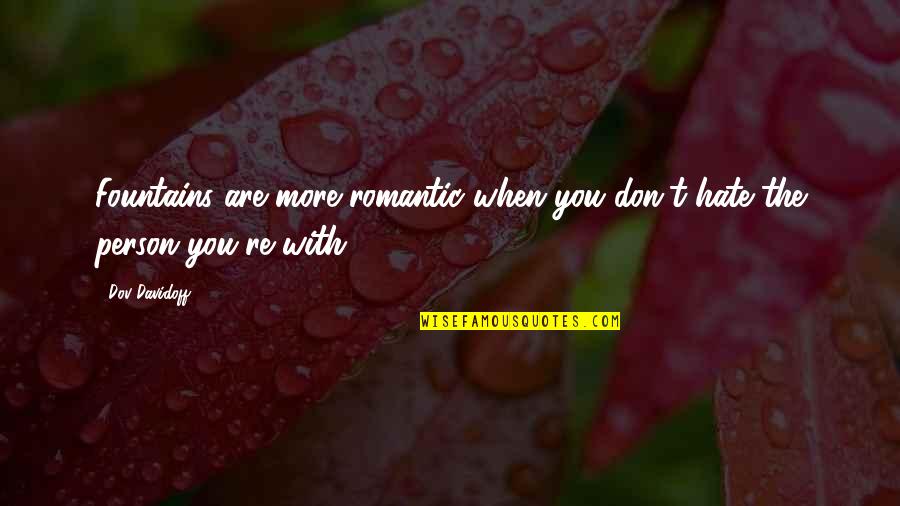 Fountains are more romantic when you don't hate the person you're with.
—
Dov Davidoff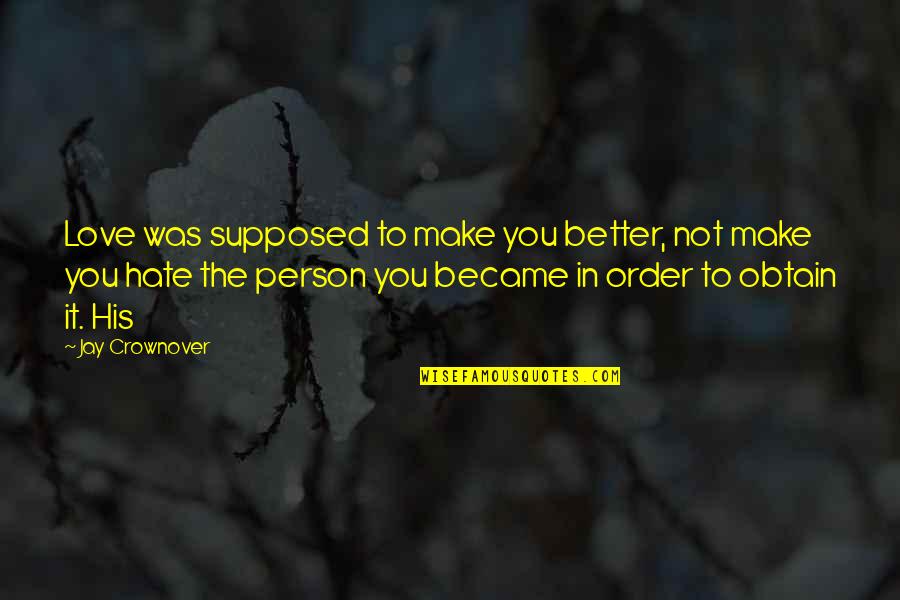 Love was supposed to make you better, not make you hate the person you became in order to obtain it. His
—
Jay Crownover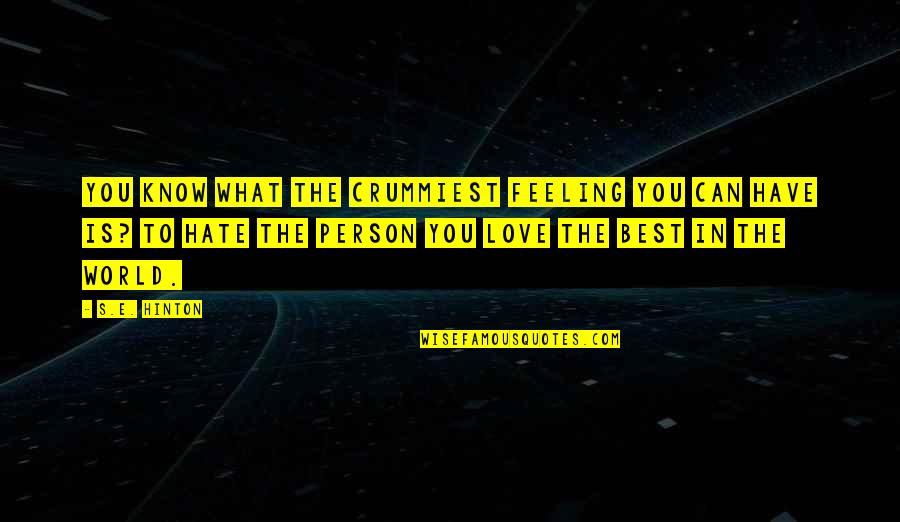 You know what the crummiest feeling you can have is? To hate the person you love the best in the world.
—
S.E. Hinton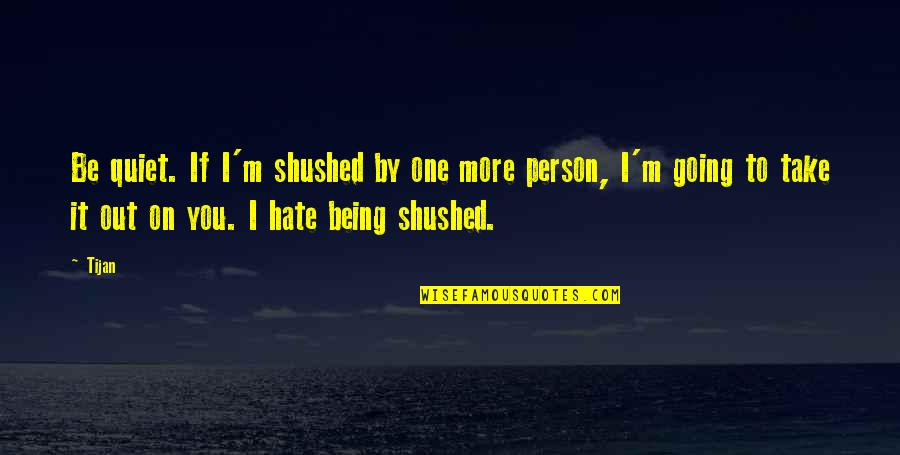 Be quiet. If I'm shushed by one more person, I'm going to take it out on you. I hate being shushed.
—
Tijan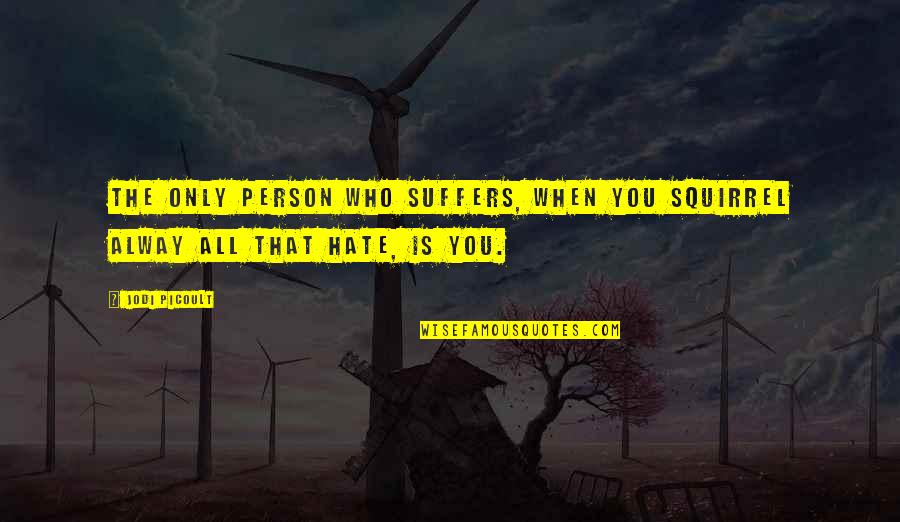 The only person who suffers, when you squirrel alway all that hate, is you.
—
Jodi Picoult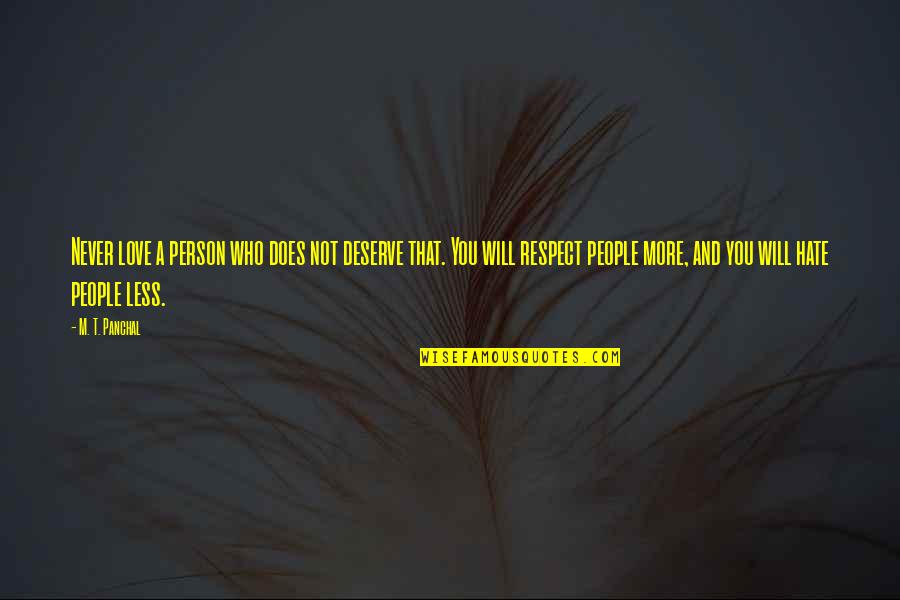 Never love a person who does not deserve that. You will respect people more, and you will hate people less.
—
M. T. Panchal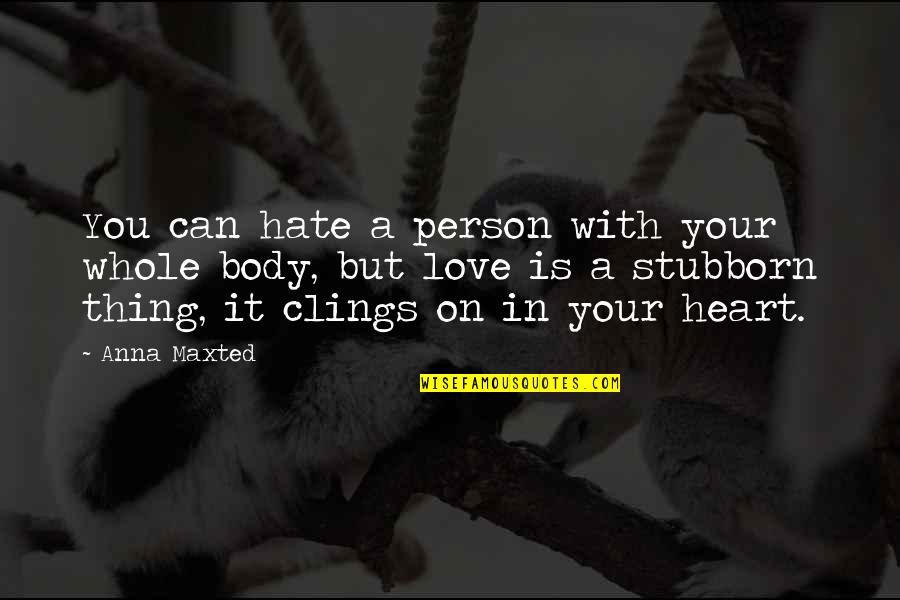 You can hate a person with your whole body, but love is a stubborn thing, it clings on in your heart.
—
Anna Maxted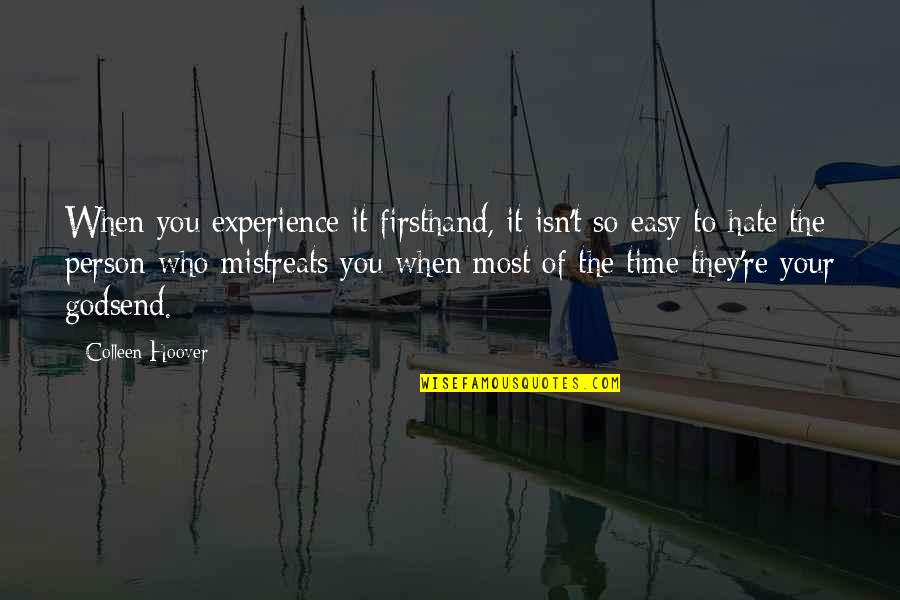 When you experience it firsthand, it isn't so easy to hate the person who mistreats you when most of the time they're your godsend.
—
Colleen Hoover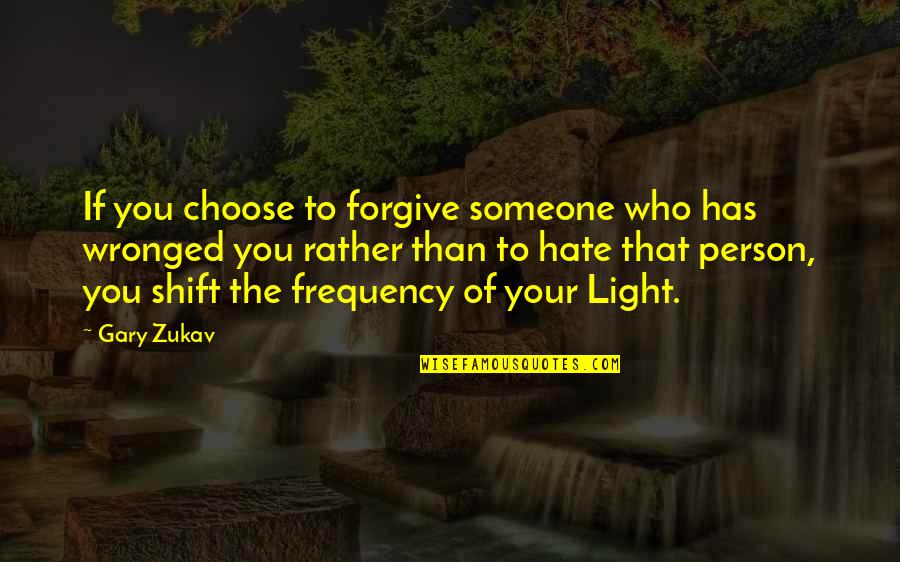 If you choose to forgive someone who has wronged you rather than to hate that person, you shift the frequency of your Light.
—
Gary Zukav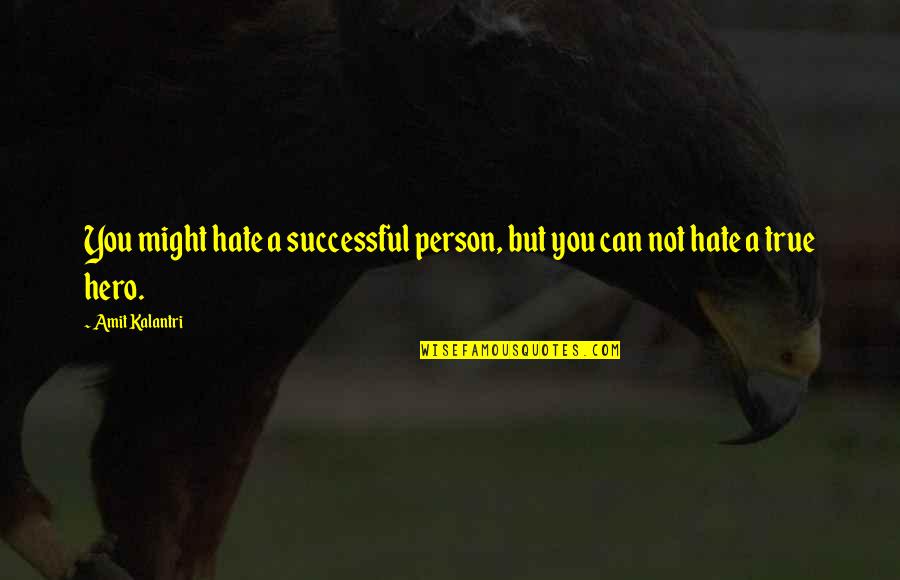 You might hate a successful person, but you can not hate a true hero.
—
Amit Kalantri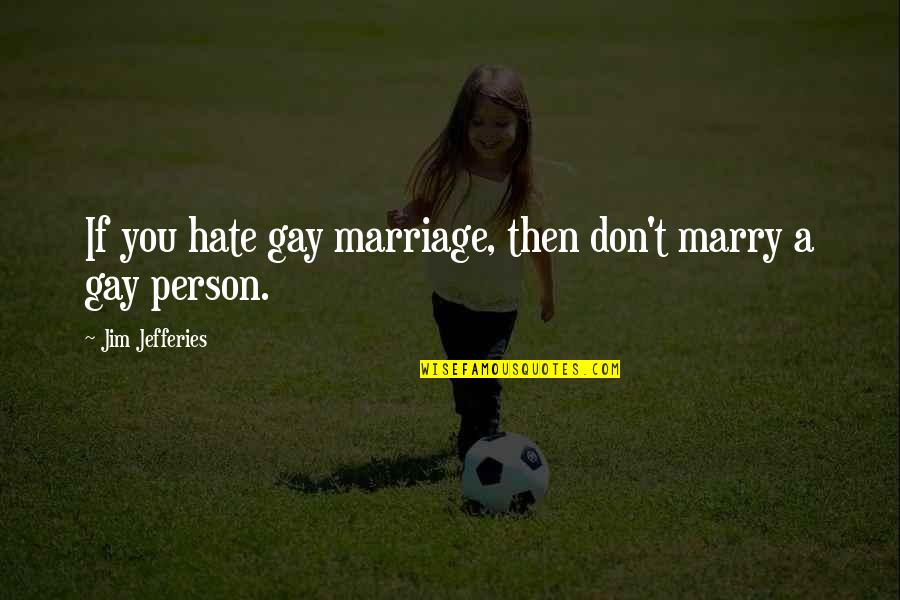 If you hate gay marriage, then don't marry a gay person.
—
Jim Jefferies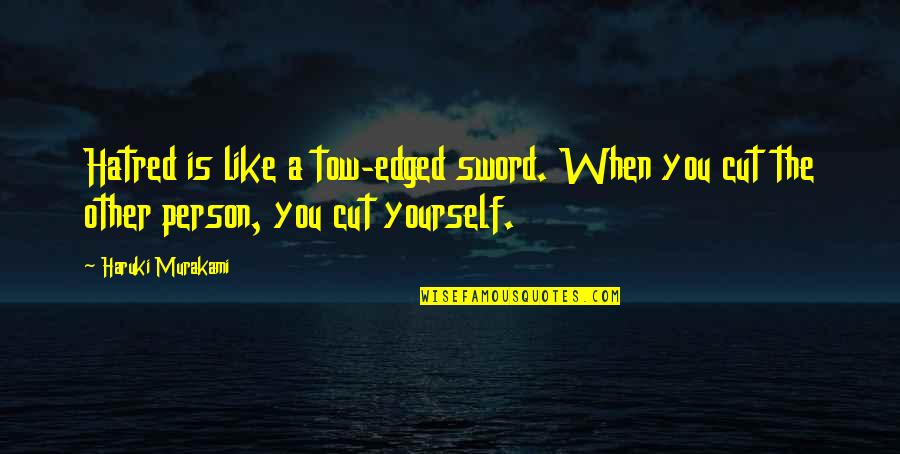 Hatred is like a tow-edged sword. When you cut the other person, you cut yourself. —
Haruki Murakami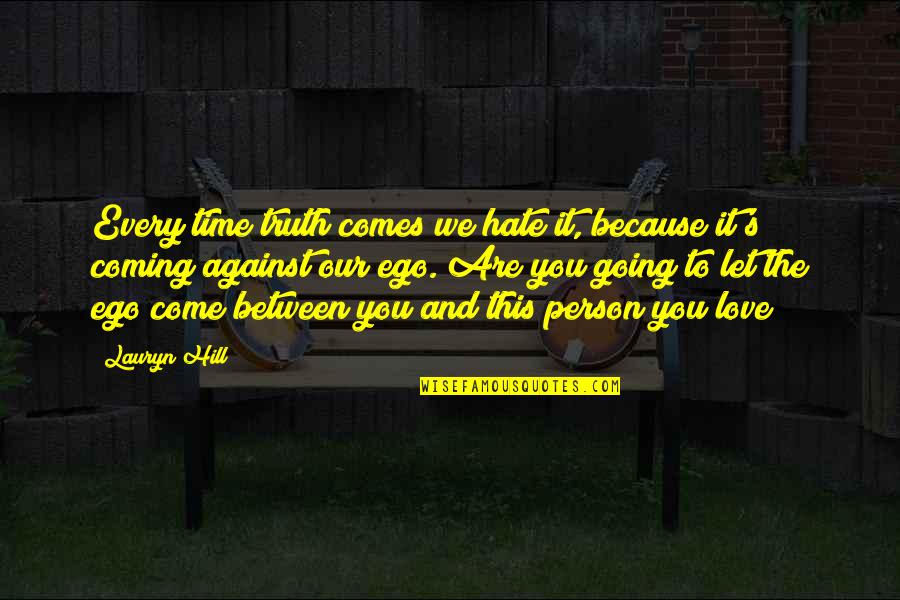 Every time truth comes we hate it, because it's coming against our ego. Are you going to let the ego come between you and this person you love? —
Lauryn Hill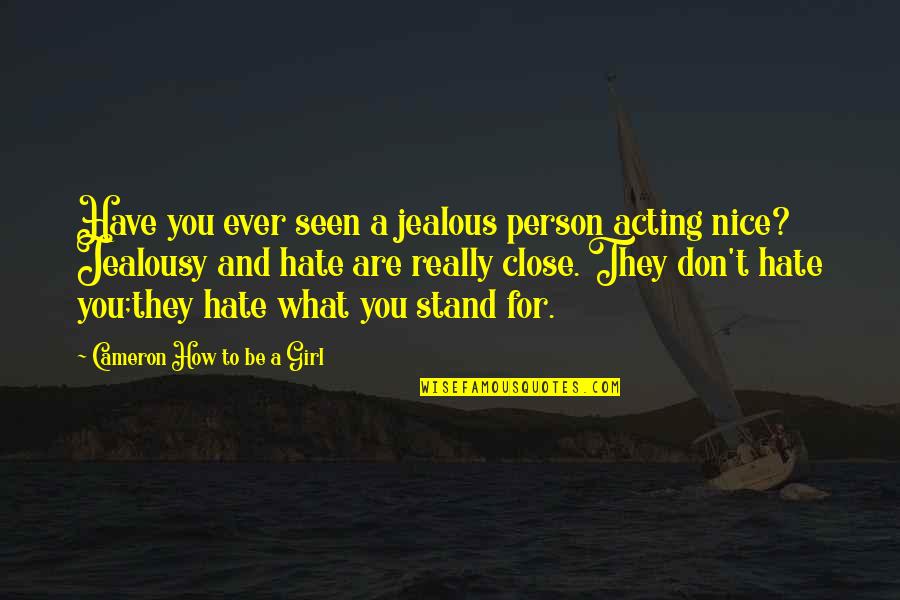 Have you ever seen a jealous person acting nice? Jealousy and hate are really close. They don't hate you;they hate what you stand for. —
Cameron How To Be A Girl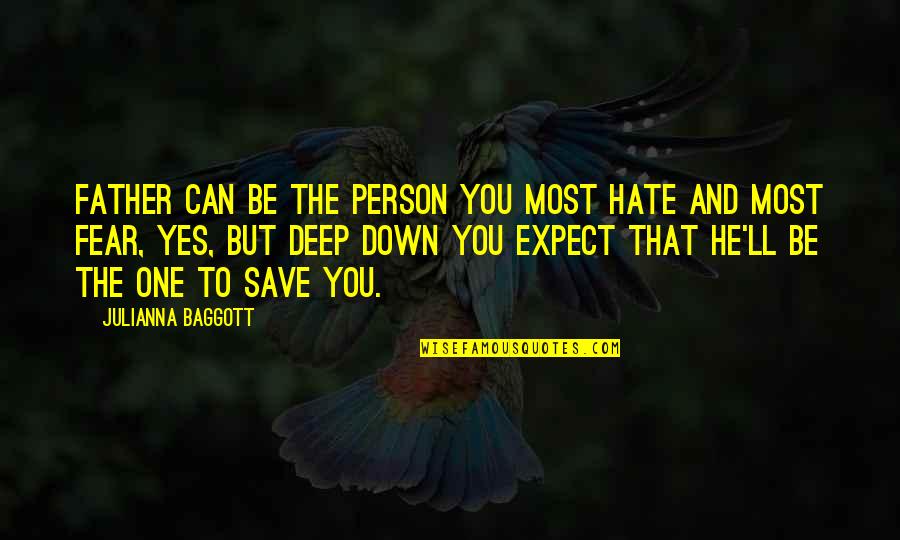 Father can be the person you most hate and most fear, yes, but deep down you expect that he'll be the one to save you. —
Julianna Baggott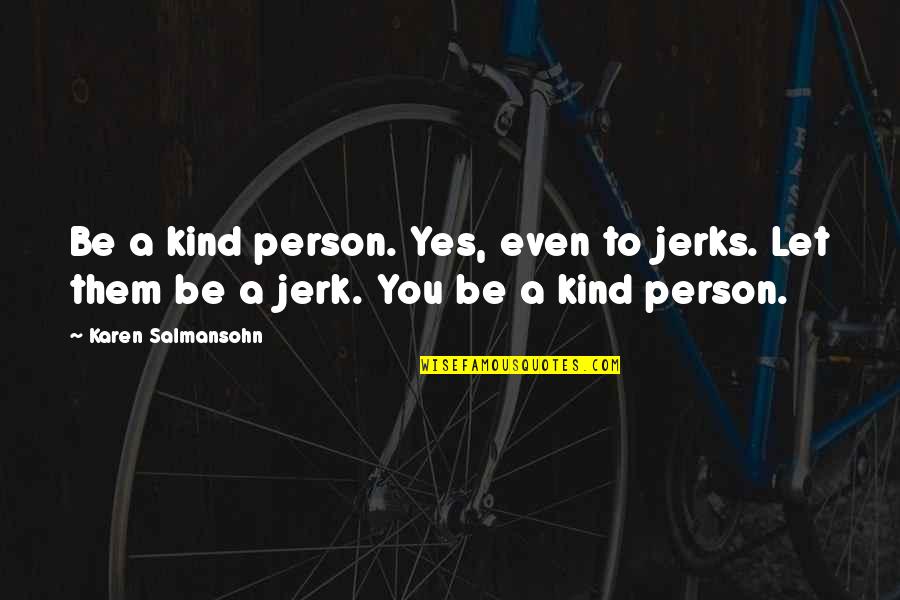 Be a kind person. Yes, even to jerks. Let them be a jerk. You be a kind person. —
Karen Salmansohn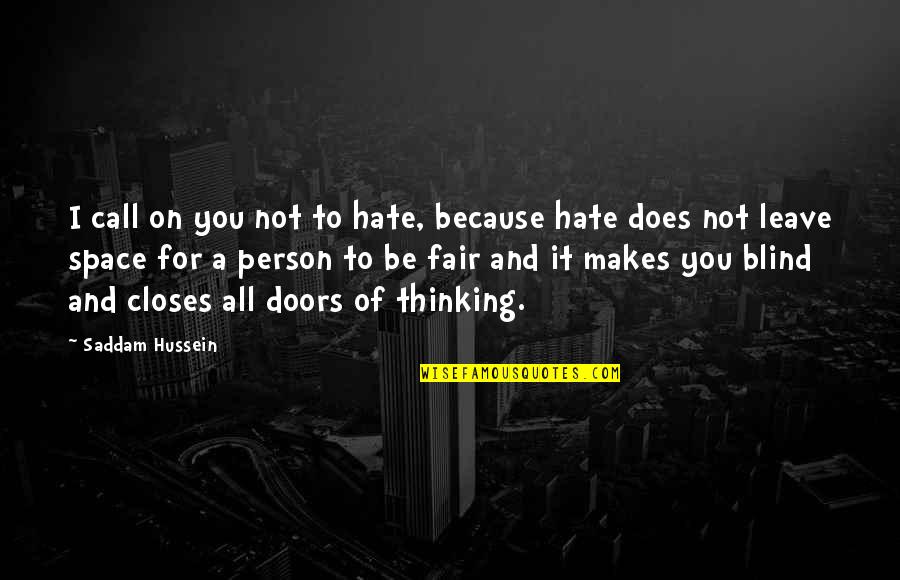 I call on you not to hate, because hate does not leave space for a person to be fair and it makes you blind and closes all doors of thinking. —
Saddam Hussein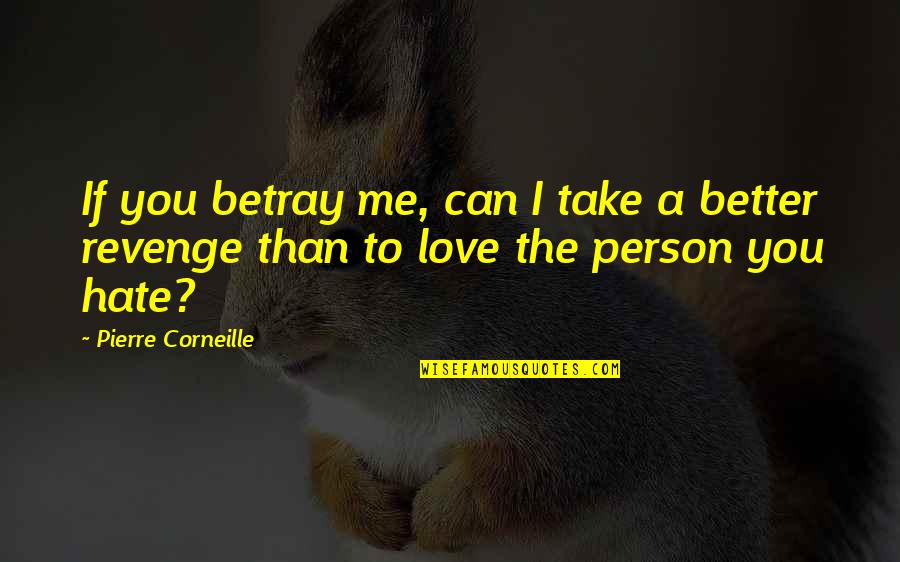 If you betray me, can I take a better revenge than to love the
person you hate
? —
Pierre Corneille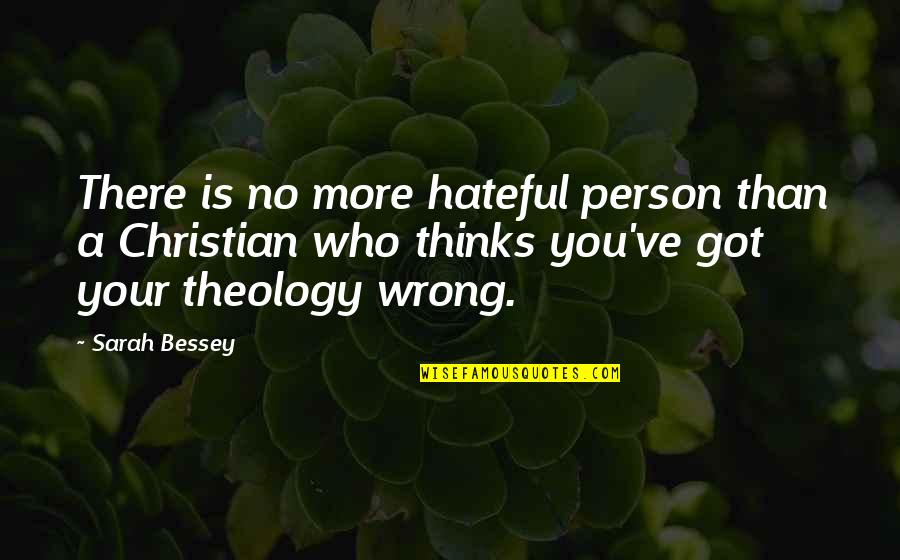 There is no more hateful person than a Christian who thinks you've got your theology wrong. —
Sarah Bessey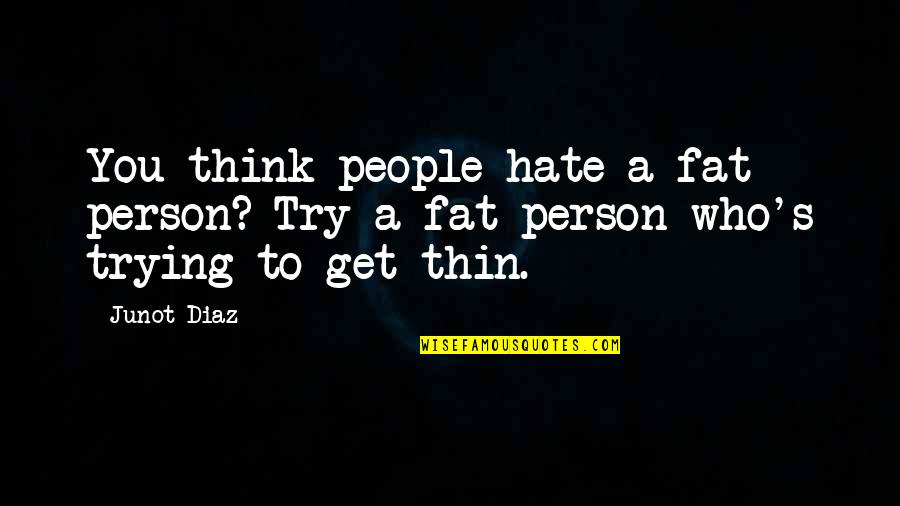 You think people hate a fat person? Try a fat person who's trying to get thin. —
Junot Diaz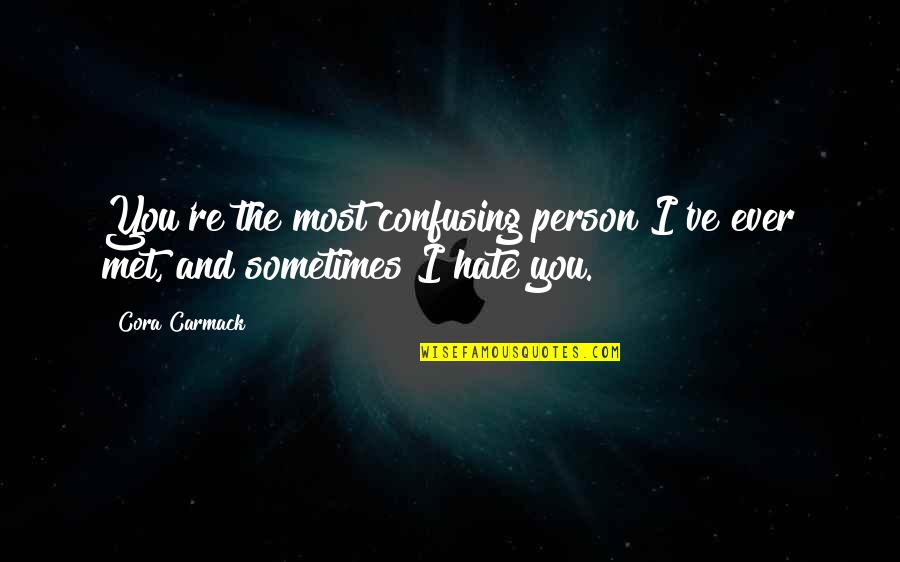 You're the most confusing person I've ever met, and sometimes I hate you. —
Cora Carmack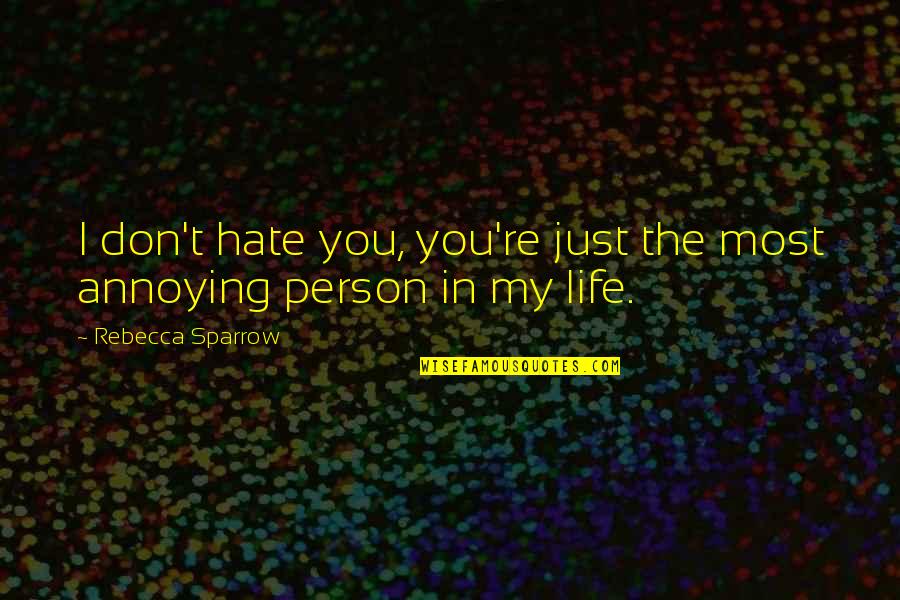 I don't hate you, you're just the most annoying person in my life. —
Rebecca Sparrow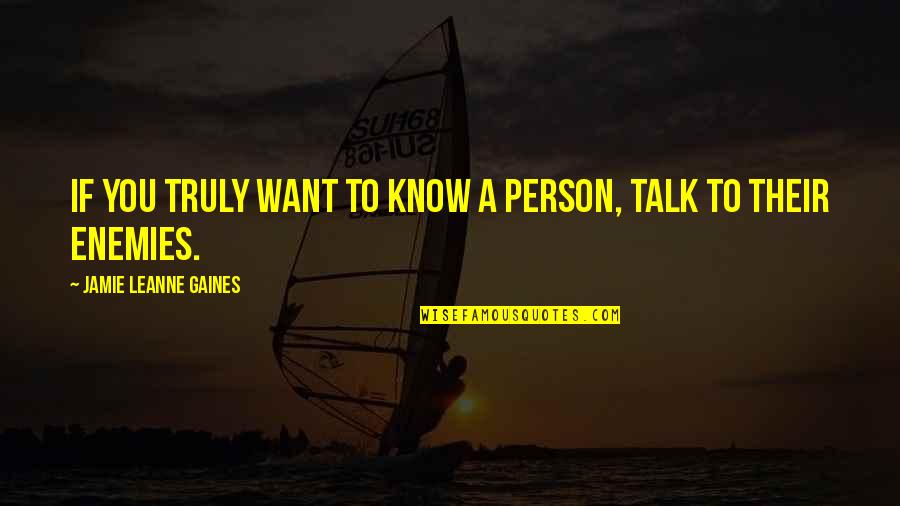 If you truly want to know a person, talk to their enemies. —
Jamie Leanne Gaines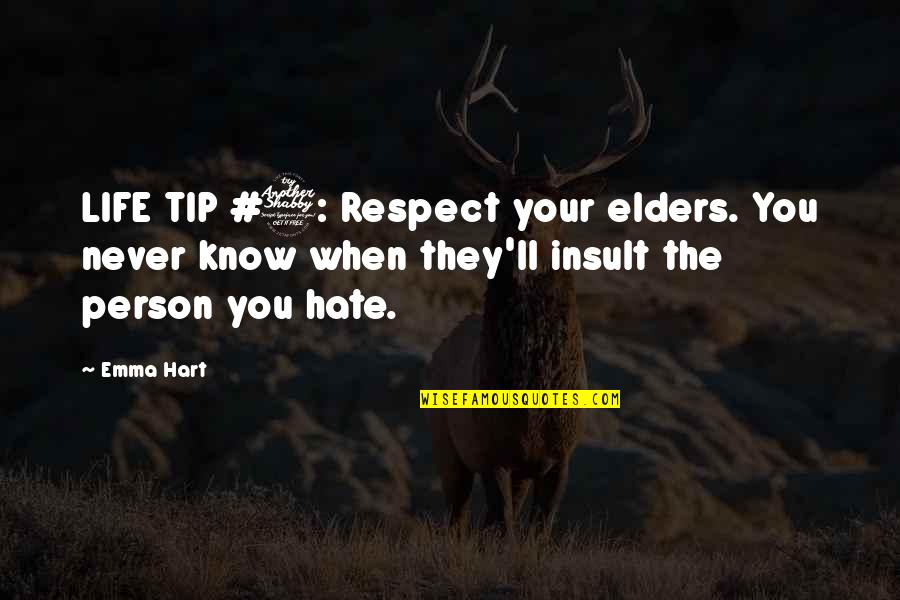 LIFE TIP #7: Respect your elders. You never know when they'll insult the
person you hate
. —
Emma Hart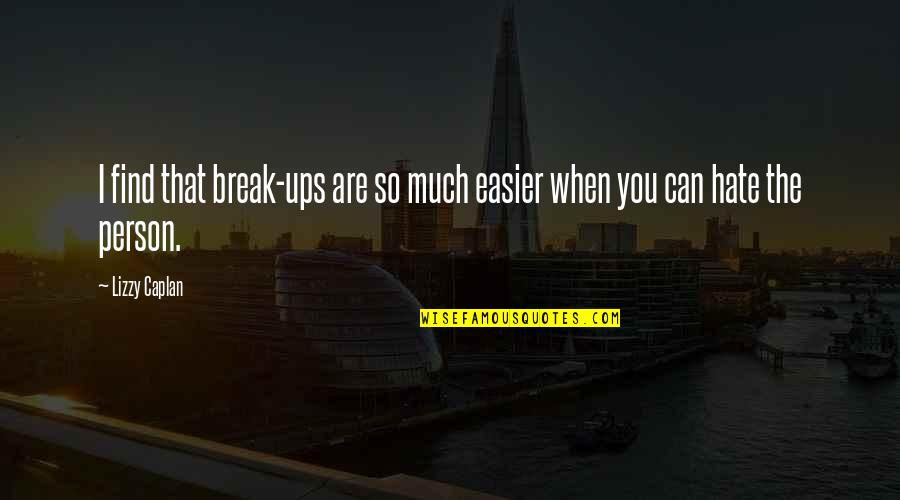 I find that break-ups are so much easier when you can hate the person. —
Lizzy Caplan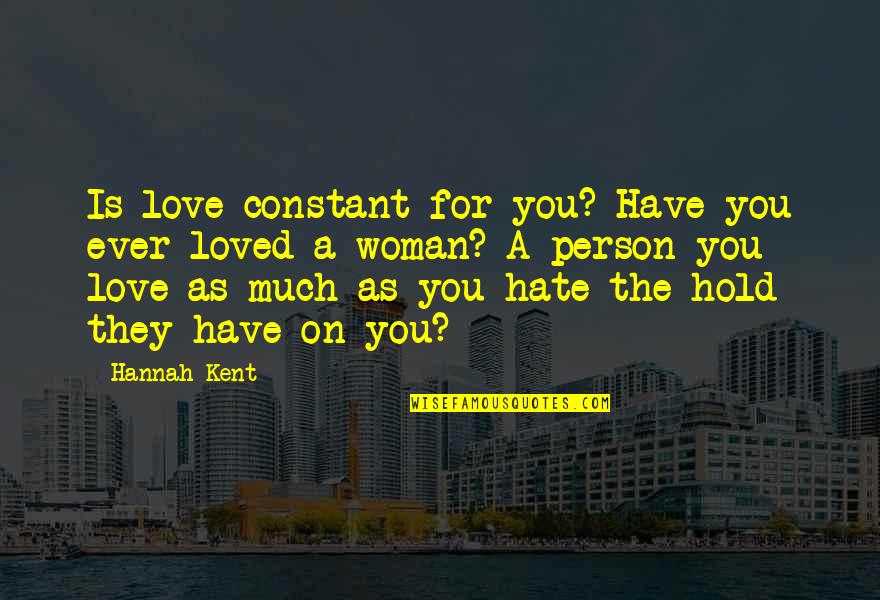 Is love constant for you? Have you ever loved a woman? A person you love as much as you hate the hold they have on you? —
Hannah Kent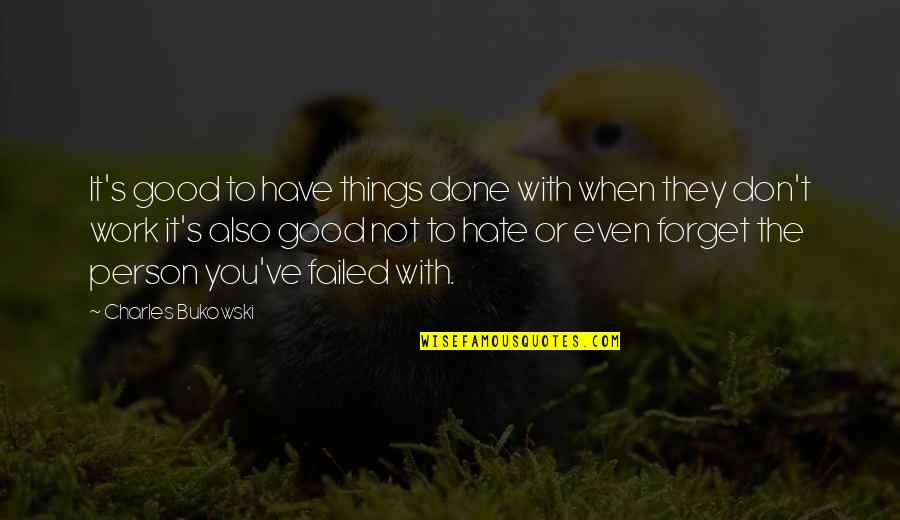 It's good to have things done with when they don't work it's also good not to hate or even forget the person you've failed with. —
Charles Bukowski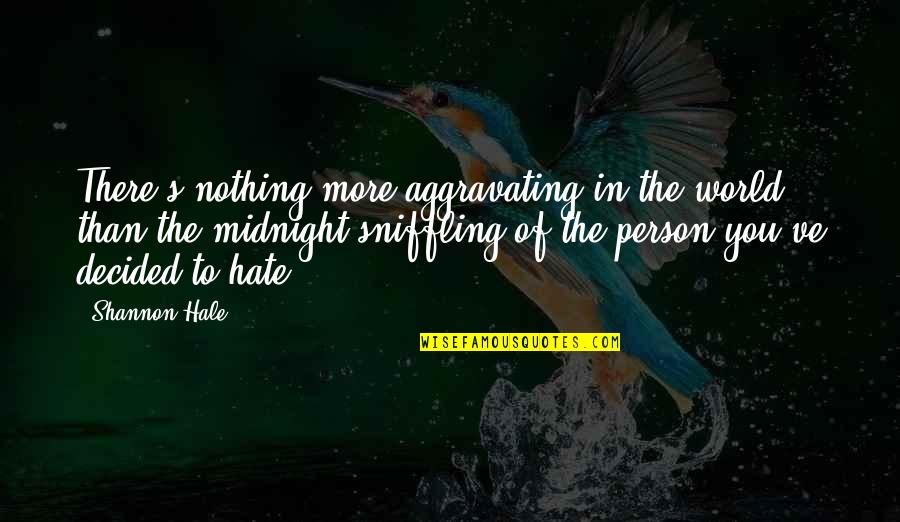 There's nothing more aggravating in the world than the midnight sniffling of the person you've decided to hate. —
Shannon Hale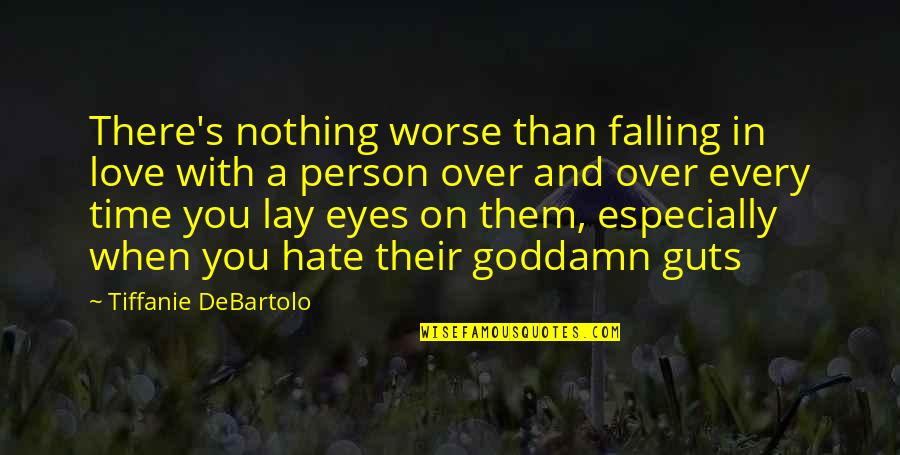 There's nothing worse than falling in love with a person over and over every time you lay eyes on them, especially when you hate their goddamn guts —
Tiffanie DeBartolo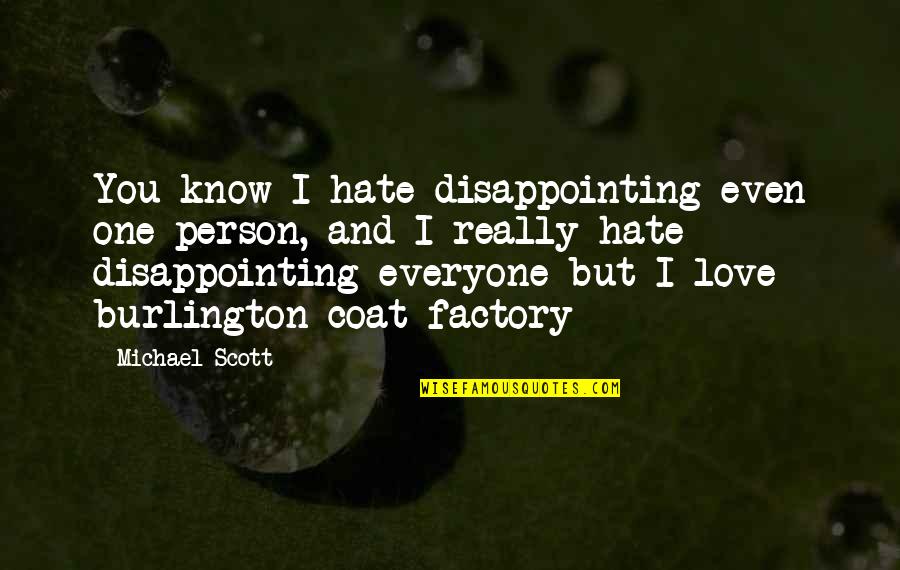 You know I hate disappointing even one person, and I really hate disappointing everyone but I love burlington coat factory —
Michael Scott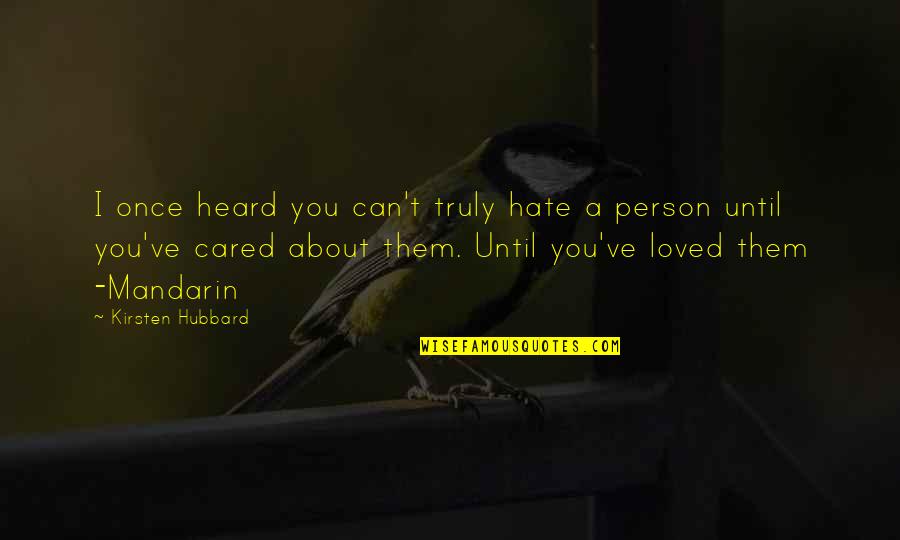 I once heard you can't truly hate a person until you've cared about them. Until you've loved them -Mandarin —
Kirsten Hubbard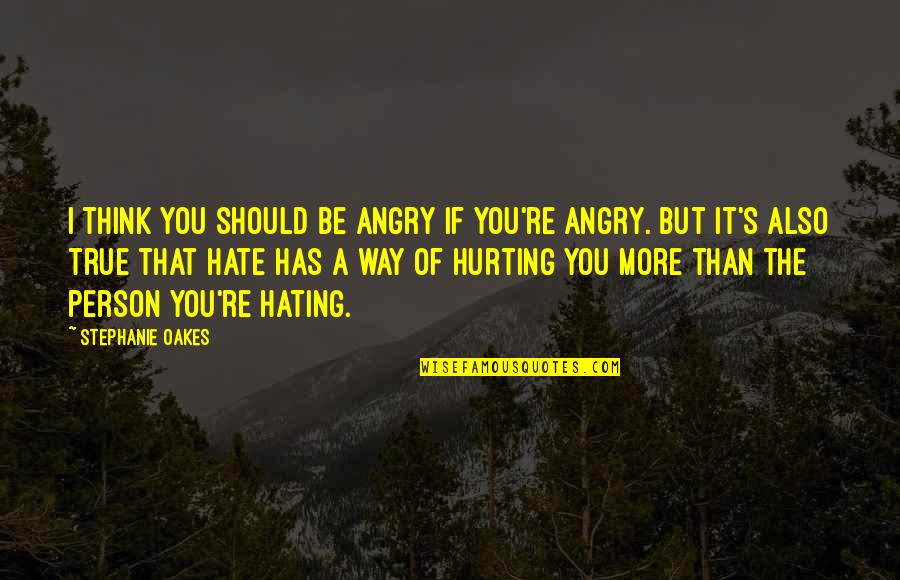 I think you should be angry if you're angry. But it's also true that hate has a way of hurting you more than the person you're hating. —
Stephanie Oakes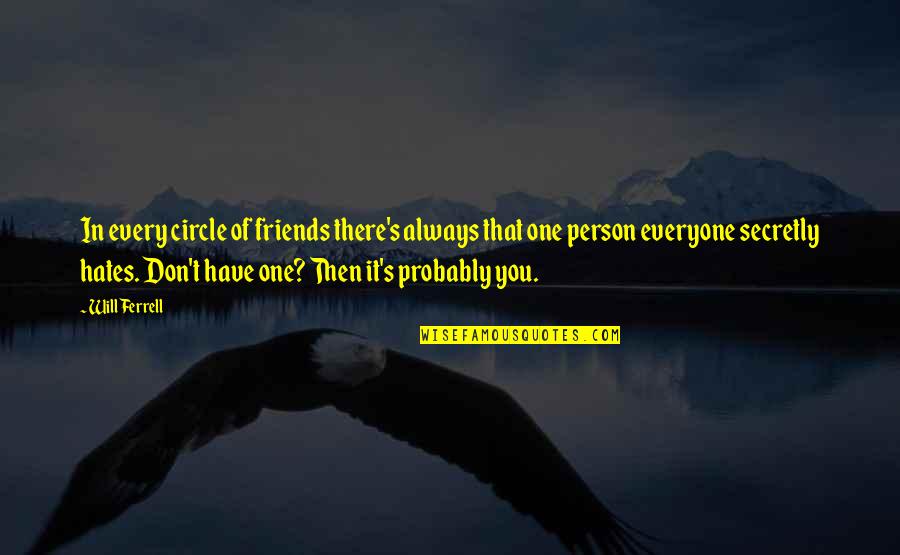 In every circle of friends there's always that one person everyone secretly hates. Don't have one? Then it's probably you. —
Will Ferrell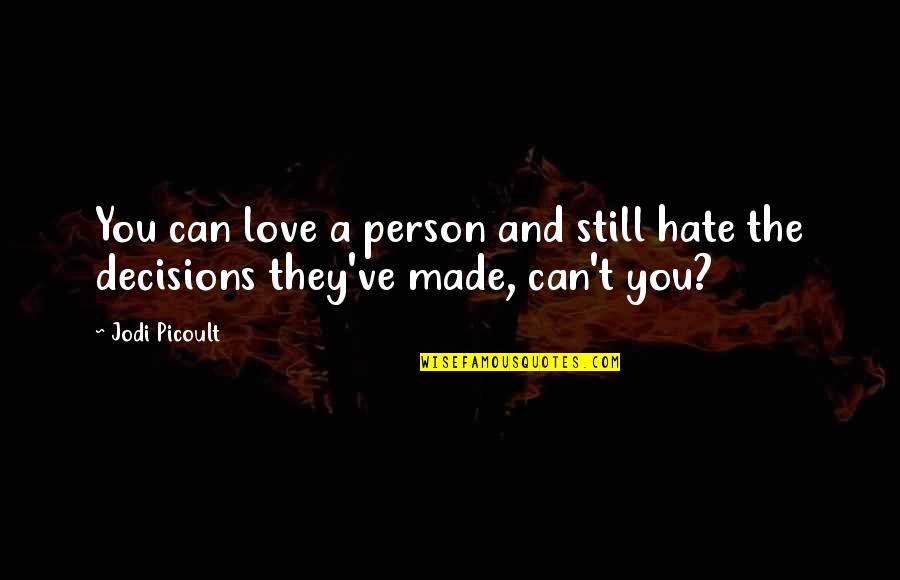 You can love a person and still hate the decisions they've made, can't you? —
Jodi Picoult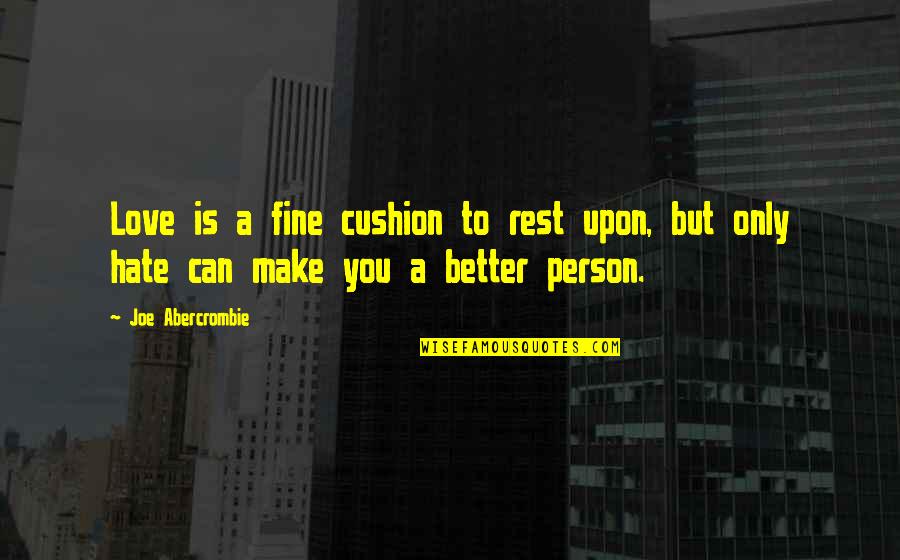 Love is a fine cushion to rest upon, but only hate can make you a better person. —
Joe Abercrombie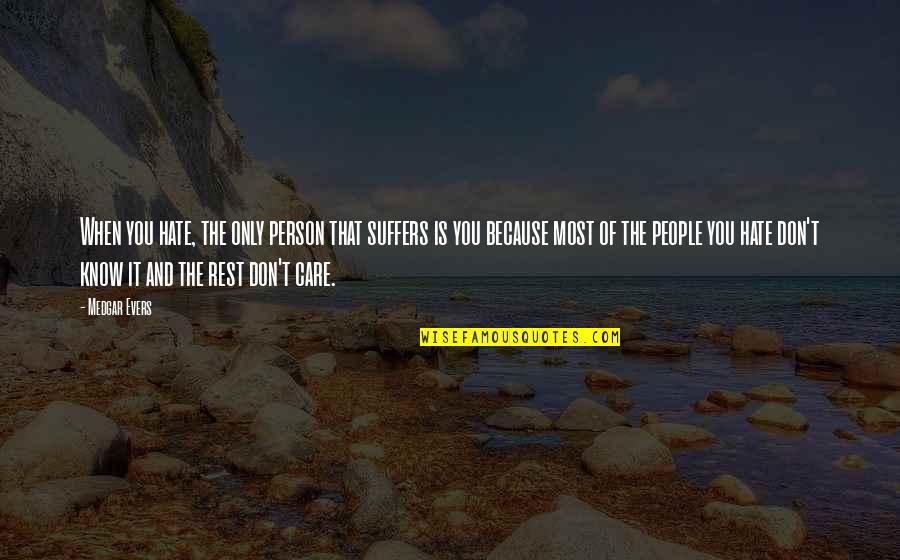 When you hate, the only person that suffers is you because most of the people you hate don't know it and the rest don't care. —
Medgar Evers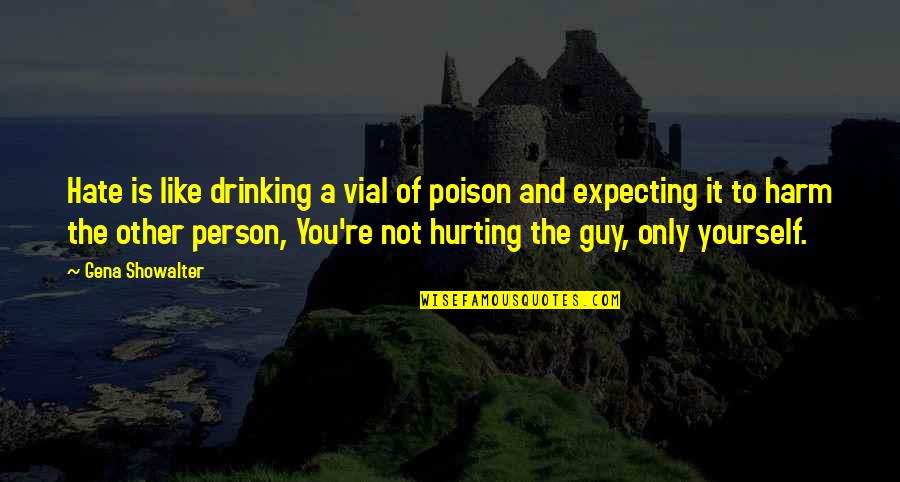 Hate is like drinking a vial of poison and expecting it to harm the other person, You're not hurting the guy, only yourself. —
Gena Showalter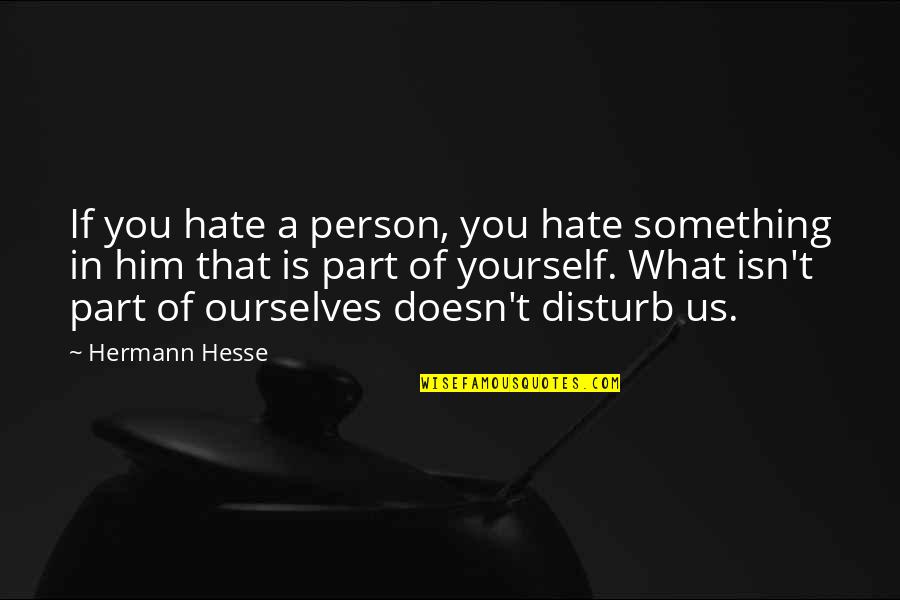 If you hate a person, you hate something in him that is part of yourself. What isn't part of ourselves doesn't disturb us. —
Hermann Hesse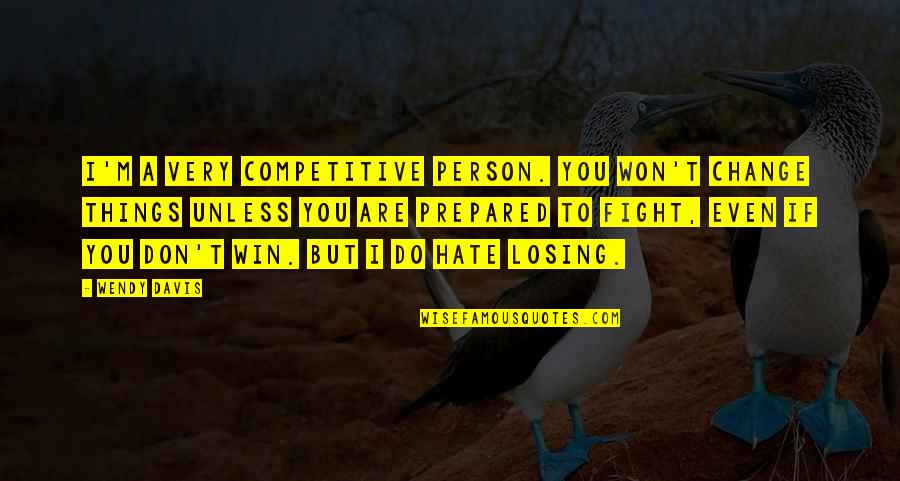 I'm a very competitive person. You won't change things unless you are prepared to fight, even if you don't win. But I do hate losing. —
Wendy Davis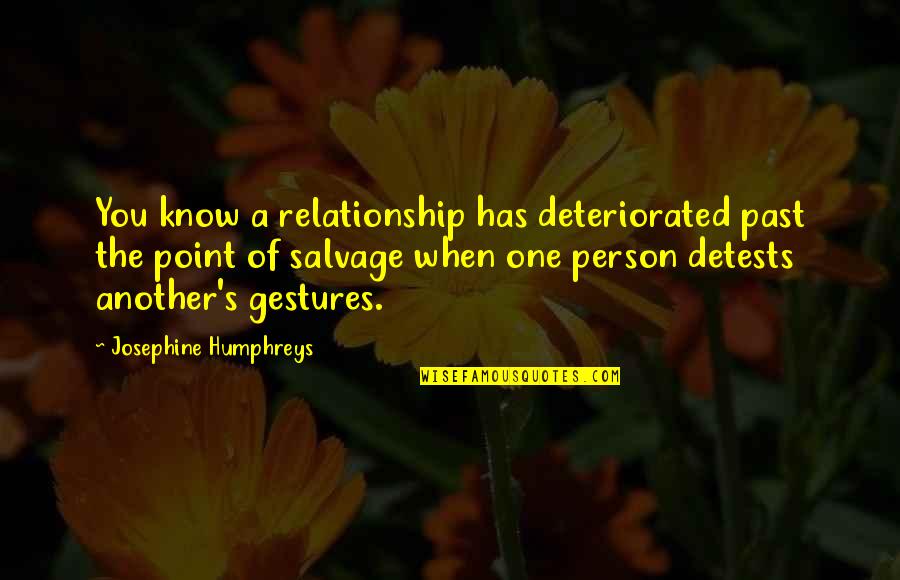 You know a relationship has deteriorated past the point of salvage when one person detests another's gestures. —
Josephine Humphreys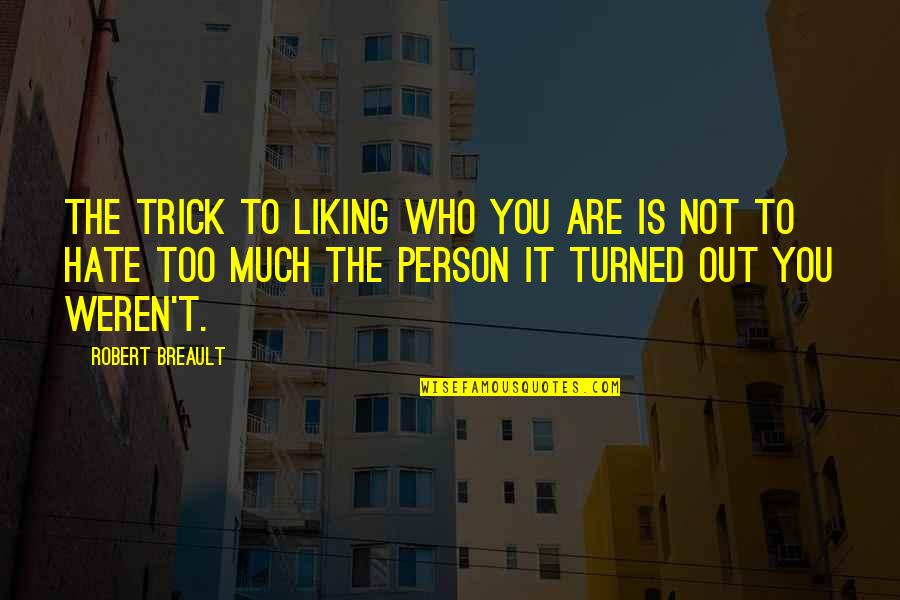 The trick to liking who you are is not to hate too much the person it turned out you weren't. —
Robert Breault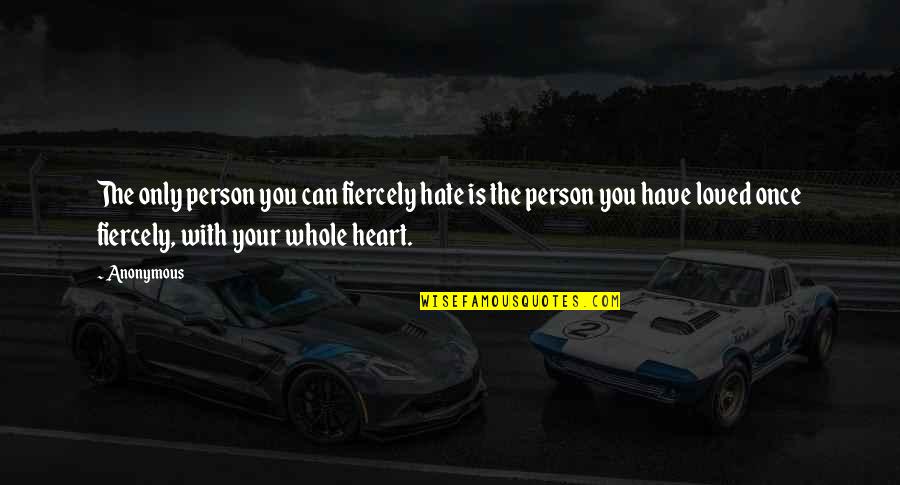 The only person you can fiercely hate is the person you have loved once fiercely, with your whole heart. —
Anonymous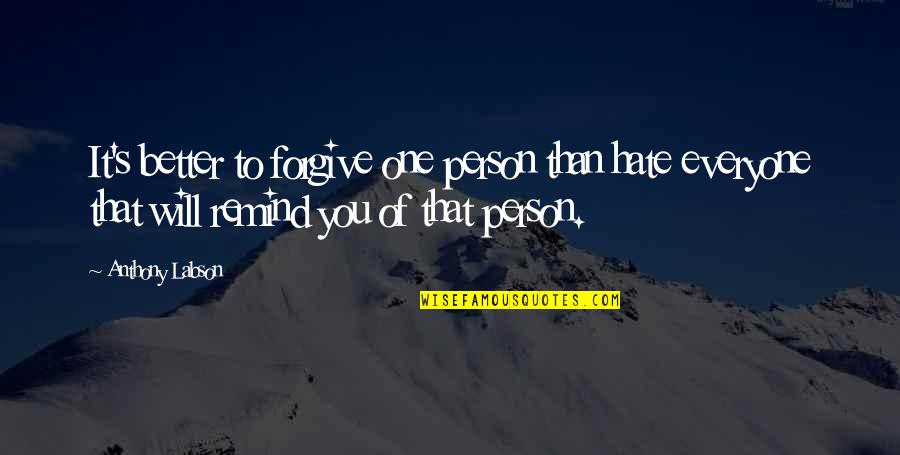 It's better to forgive one person than hate everyone that will remind you of that person. —
Anthony Labson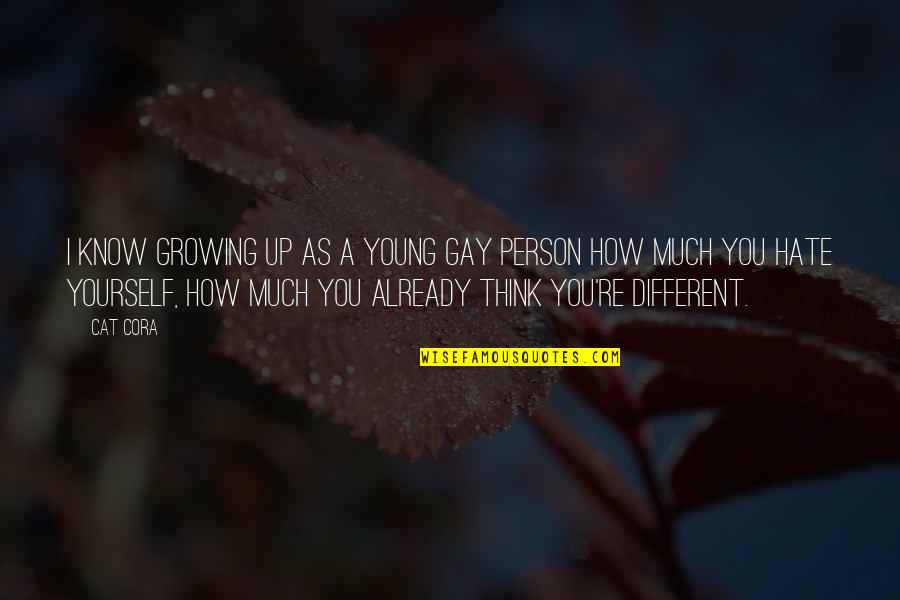 I know growing up as a young gay person how much you hate yourself, how much you already think you're different. —
Cat Cora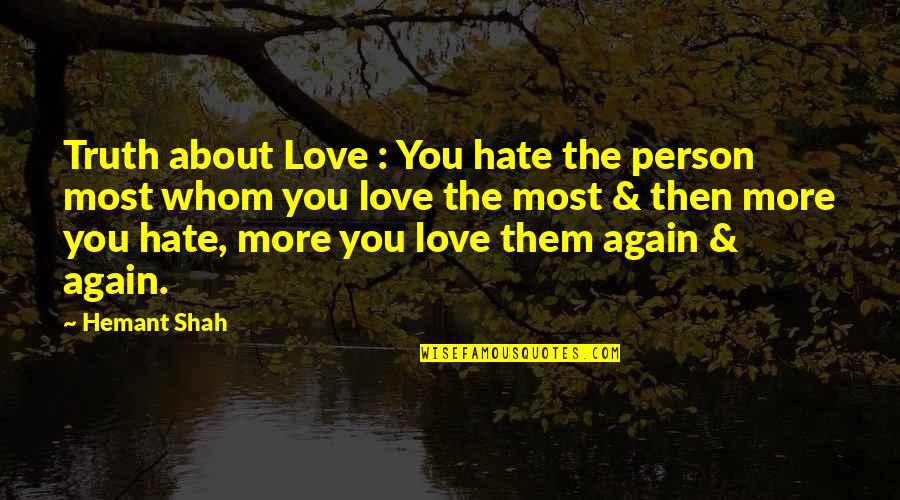 Truth about Love : You hate the person most whom you love the most & then more you hate, more you love them again & again. —
Hemant Shah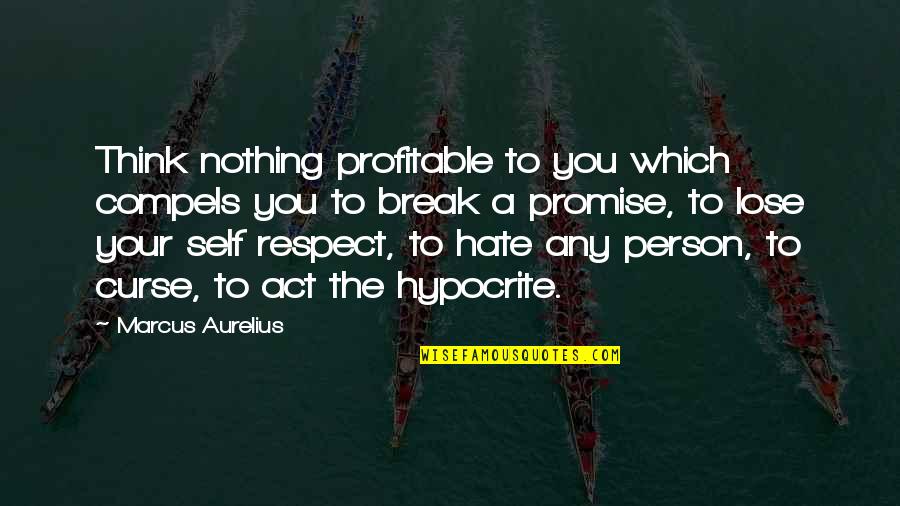 Think nothing profitable to you which compels you to break a promise, to lose your self respect, to hate any person, to curse, to act the hypocrite. —
Marcus Aurelius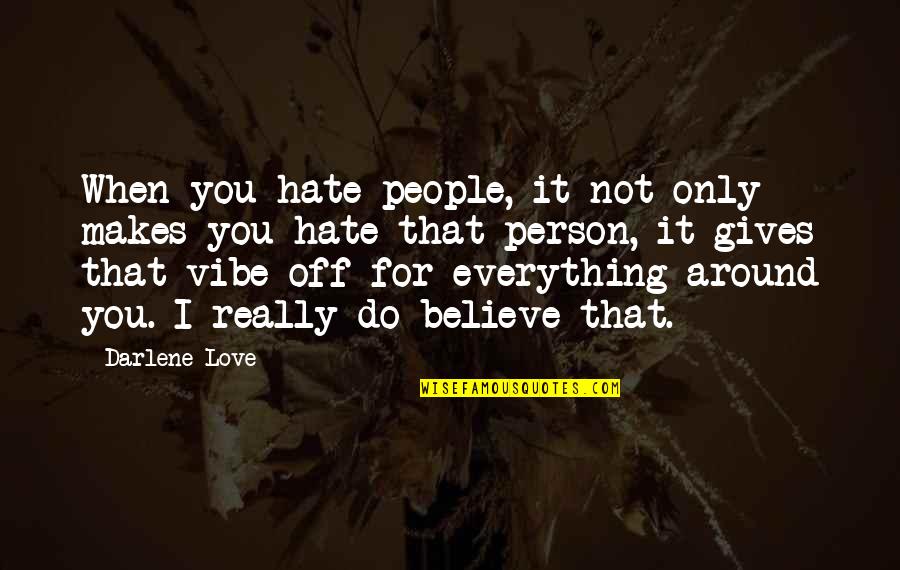 When you hate people, it not only makes you hate that person, it gives that vibe off for everything around you. I really do believe that. —
Darlene Love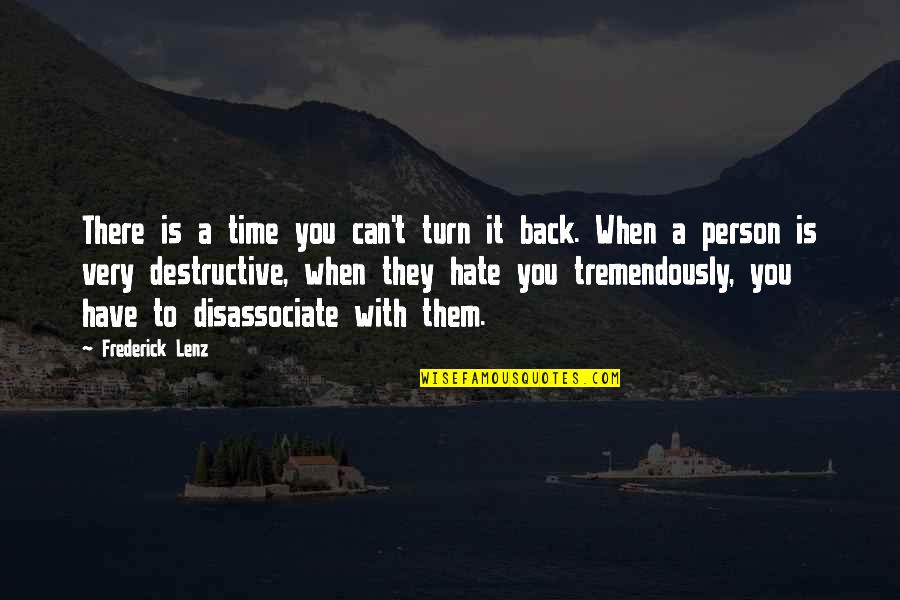 There is a time you can't turn it back. When a person is very destructive, when they hate you tremendously, you have to disassociate with them. —
Frederick Lenz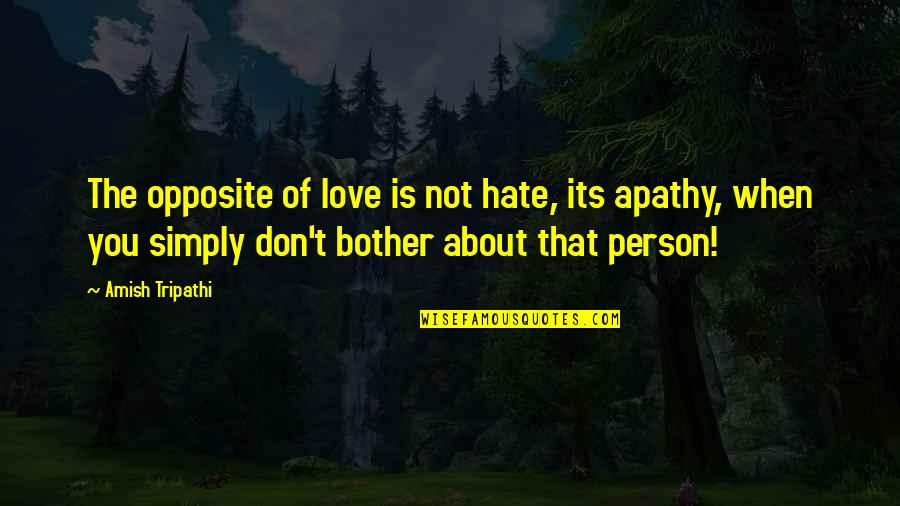 The opposite of love is not hate, its apathy, when you simply don't bother about that person! —
Amish Tripathi
You made me hate the person I was becoming - only because you wanted me to - and for that, you will never be forgiven. —
Ahmed Mostafa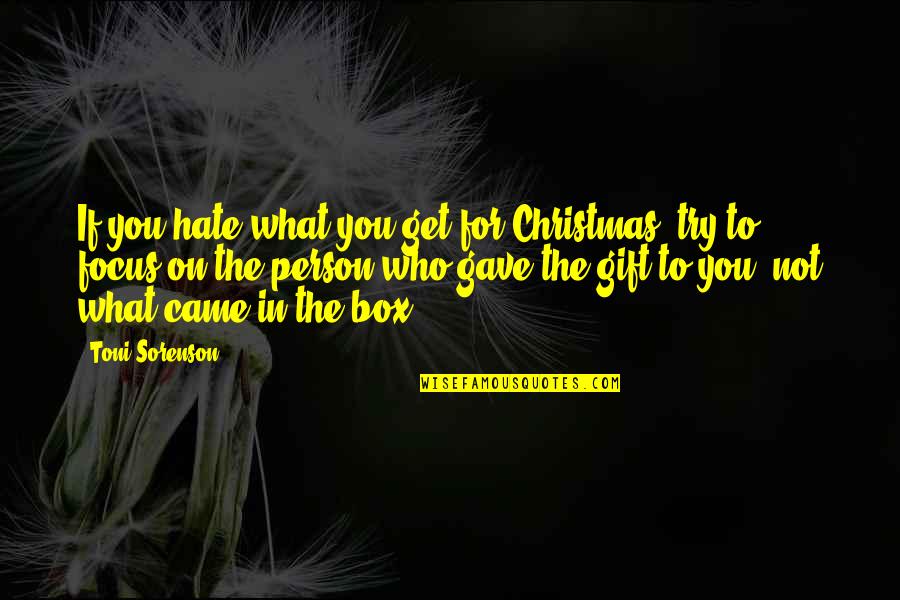 If you hate what you get for Christmas, try to focus on the person who gave the gift to you, not what came in the box. —
Toni Sorenson