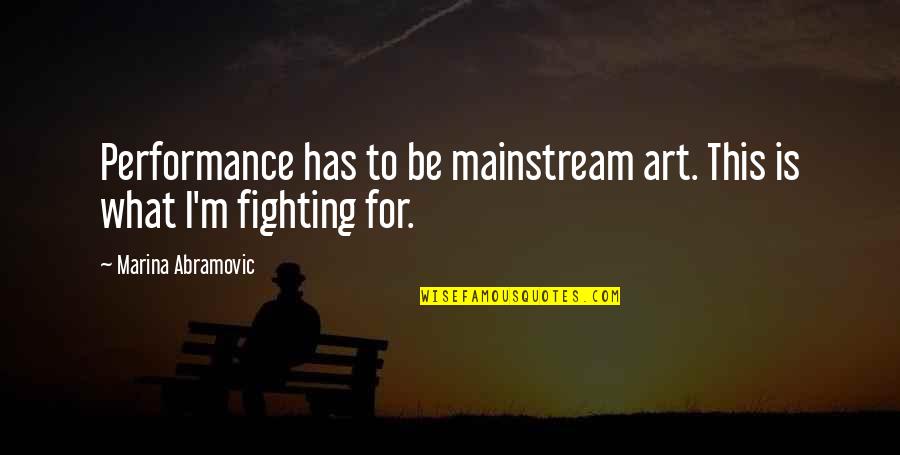 Performance has to be mainstream art. This is what I'm fighting for.
—
Marina Abramovic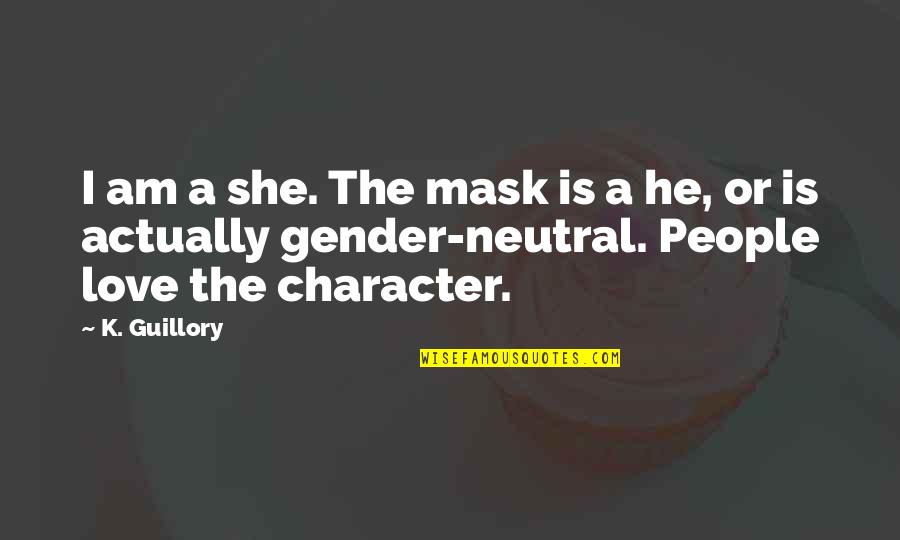 I am a she. The mask is a he, or is actually gender-neutral. People love the character.
—
K. Guillory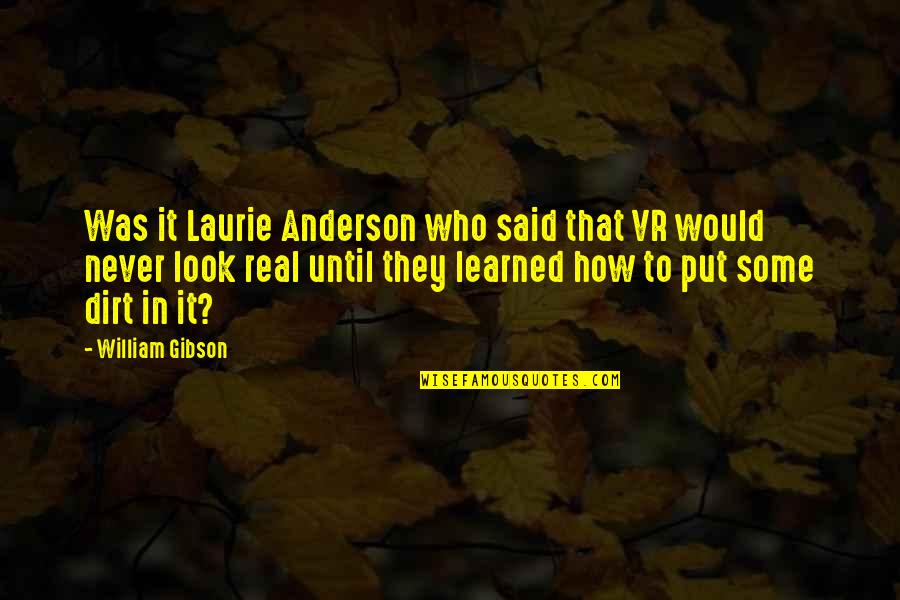 Was it Laurie Anderson who said that VR would never look real until they learned how to put some dirt in it?
—
William Gibson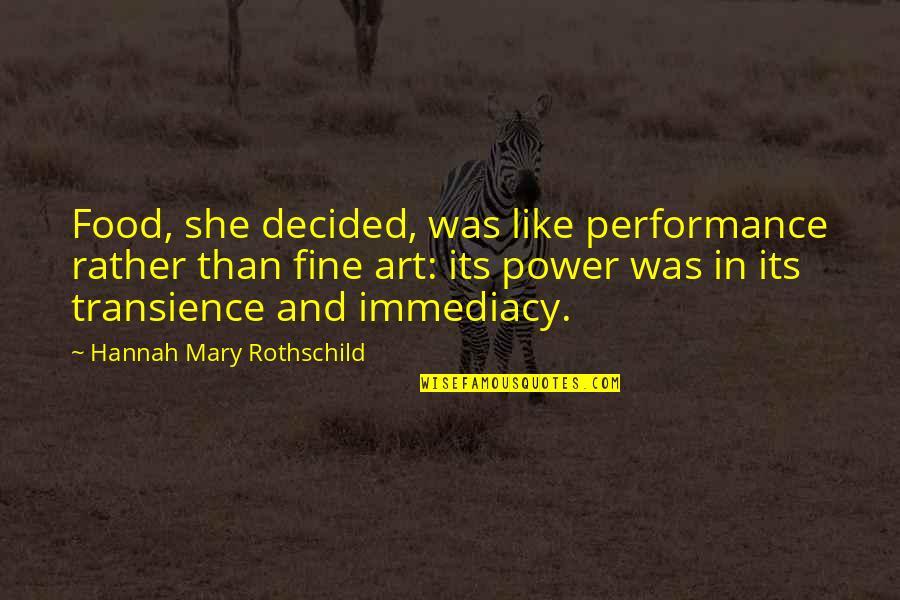 Food, she decided, was like performance rather than fine art: its power was in its transience and immediacy.
—
Hannah Mary Rothschild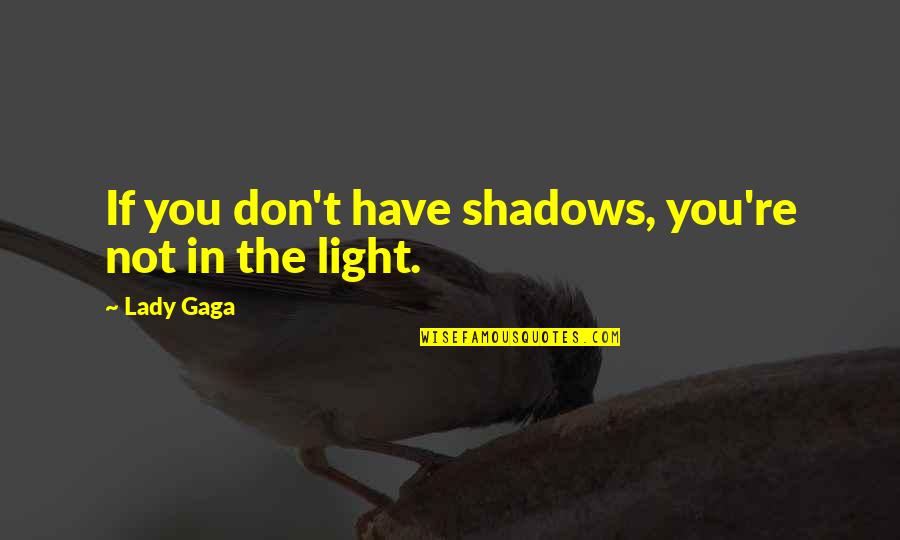 If you don't have shadows, you're not in the light.
—
Lady Gaga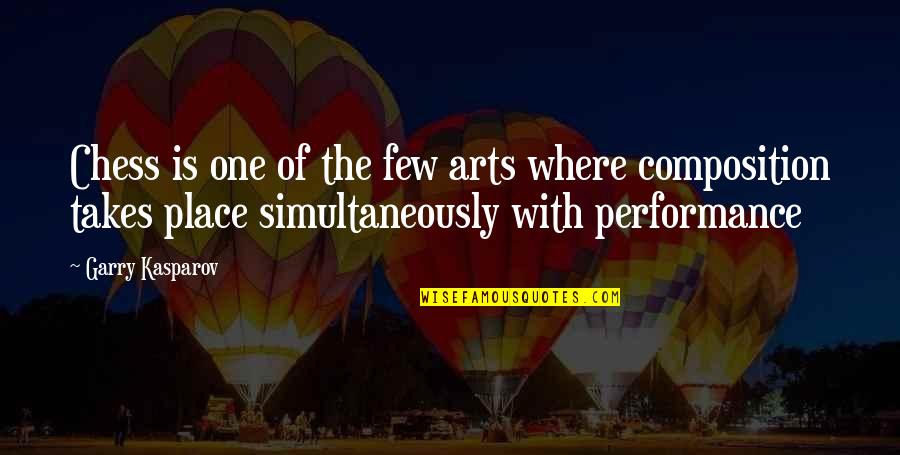 Chess is one of the few arts where composition takes place simultaneously with performance
—
Garry Kasparov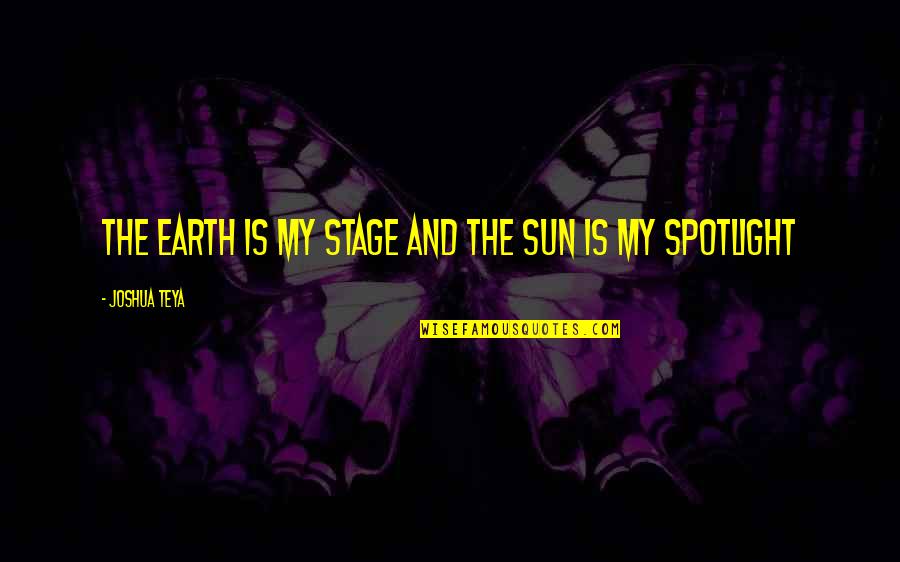 The Earth Is My Stage And The Sun Is My Spotlight —
Joshua Teya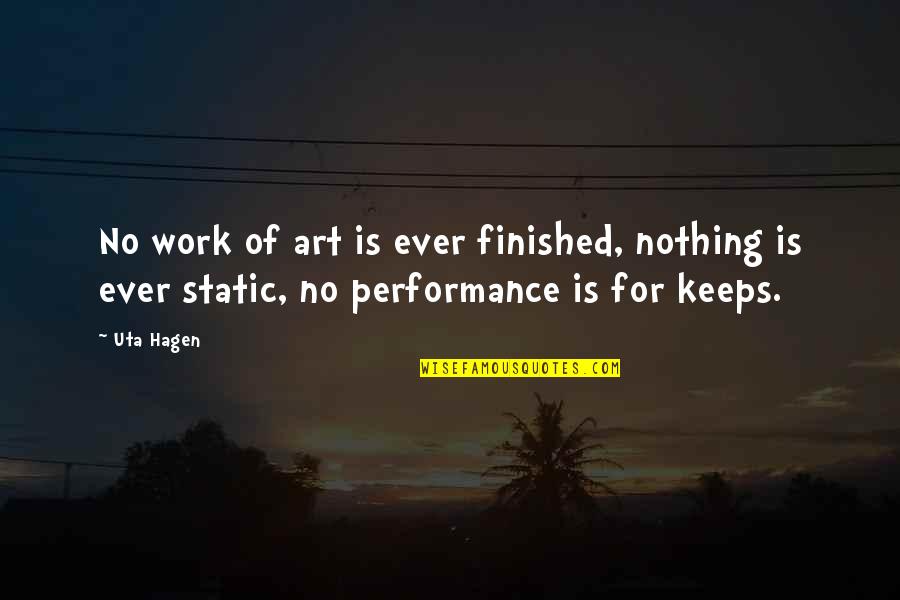 No work of art is ever finished, nothing is ever static, no performance is for keeps. —
Uta Hagen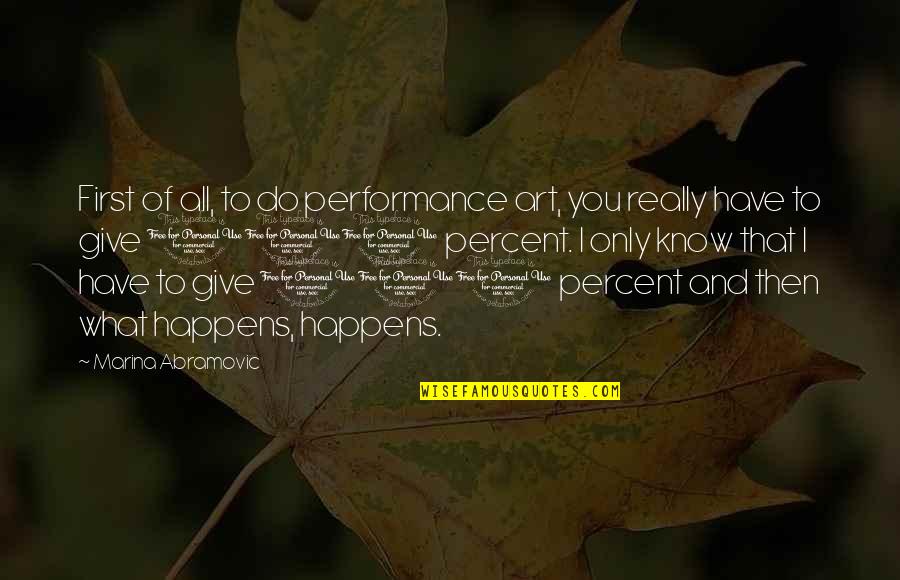 First of all, to do
performance art
, you really have to give 100 percent. I only know that I have to give 100 percent and then what happens, happens. —
Marina Abramovic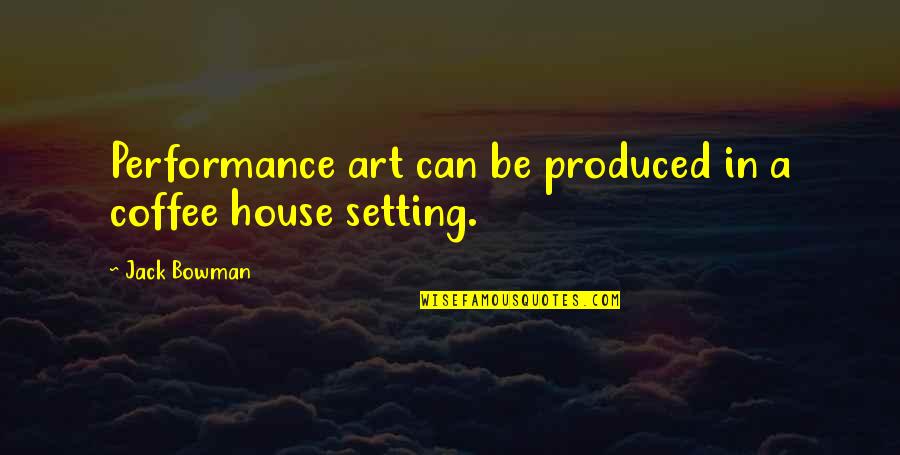 Performance art
can be produced in a coffee house setting. —
Jack Bowman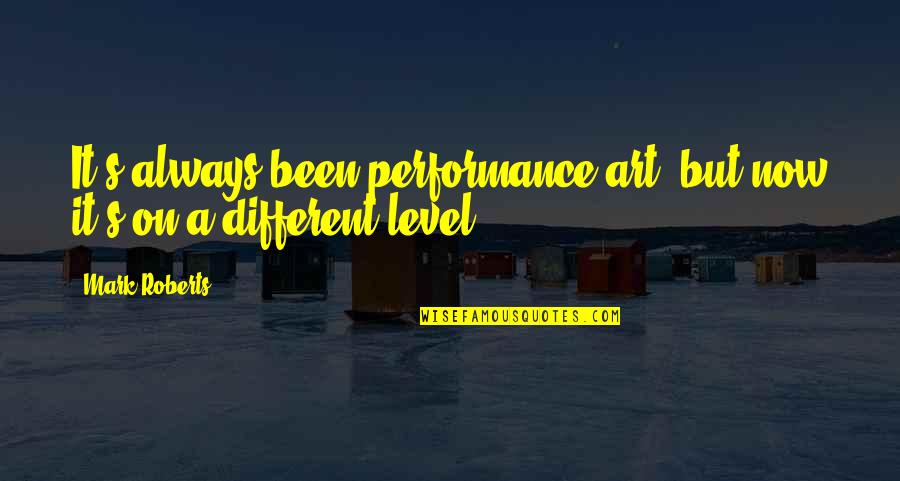 It's always been
performance art
, but now it's on a different level. —
Mark Roberts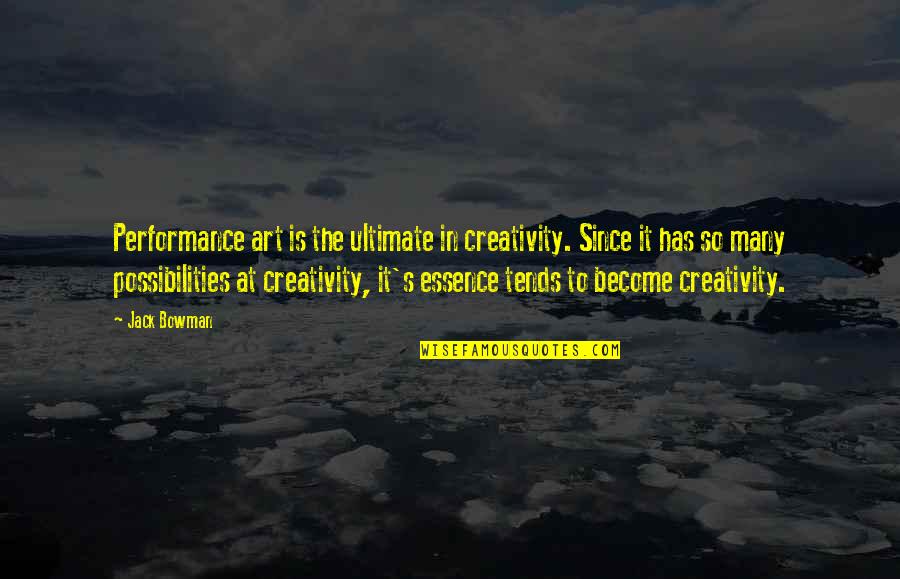 Performance art
is the ultimate in creativity. Since it has so many possibilities at creativity, it's essence tends to become creativity. —
Jack Bowman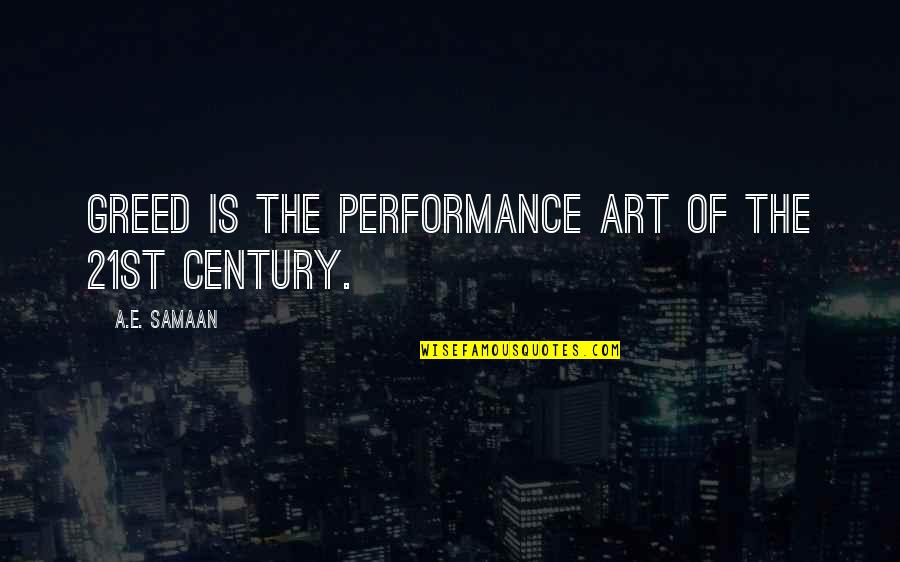 Greed is the
performance art
of the 21st Century. —
A.E. Samaan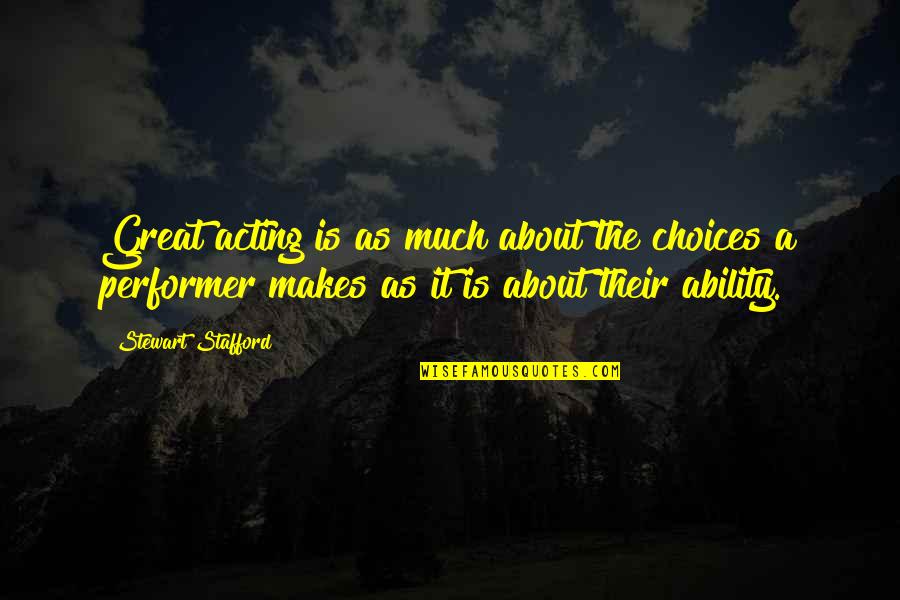 Great acting is as much about the choices a performer makes as it is about their ability. —
Stewart Stafford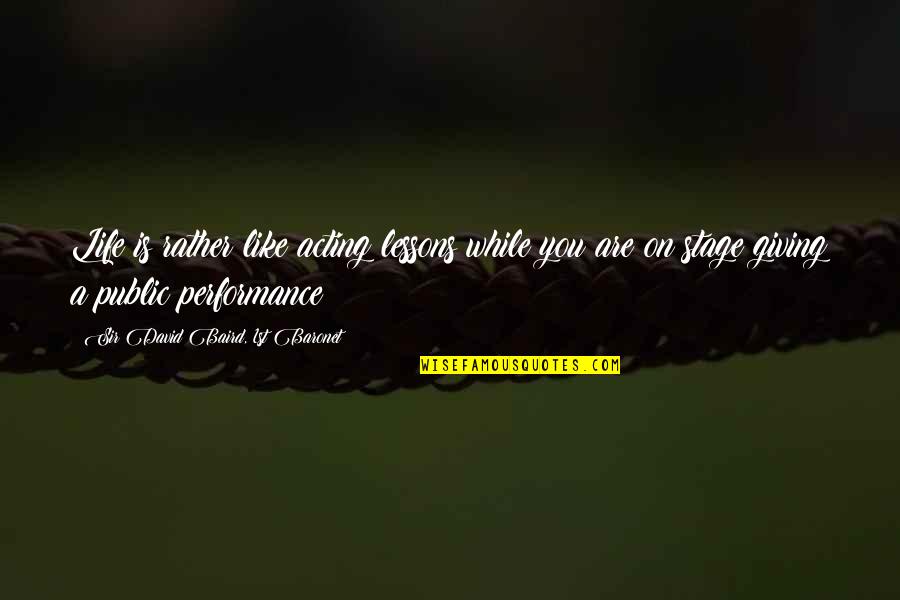 Life is rather like acting lessons while you are on stage giving a public performance! —
Sir David Baird, 1st Baronet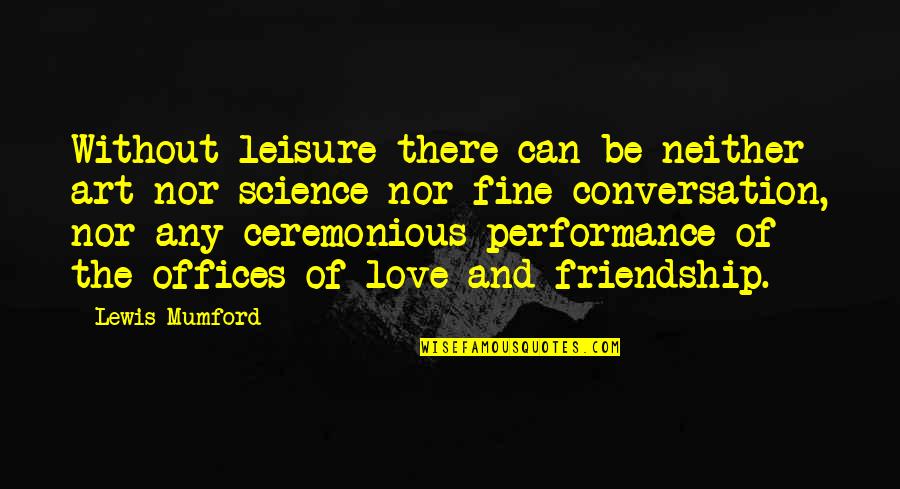 Without leisure there can be neither art nor science nor fine conversation, nor any ceremonious performance of the offices of love and friendship. —
Lewis Mumford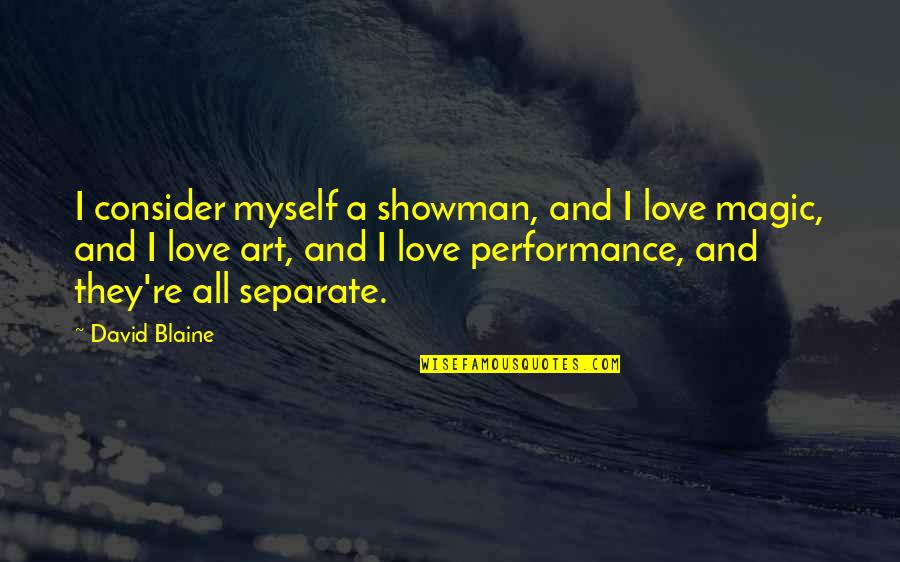 I consider myself a showman, and I love magic, and I love art, and I love performance, and they're all separate. —
David Blaine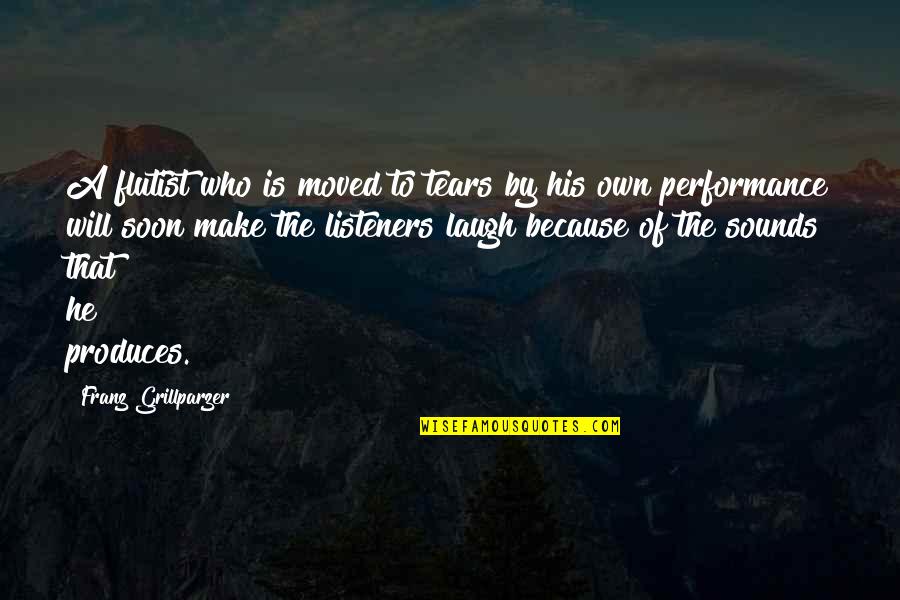 A flutist who is moved to tears by his own performance will soon make the listeners laugh because of the sounds that he produces. —
Franz Grillparzer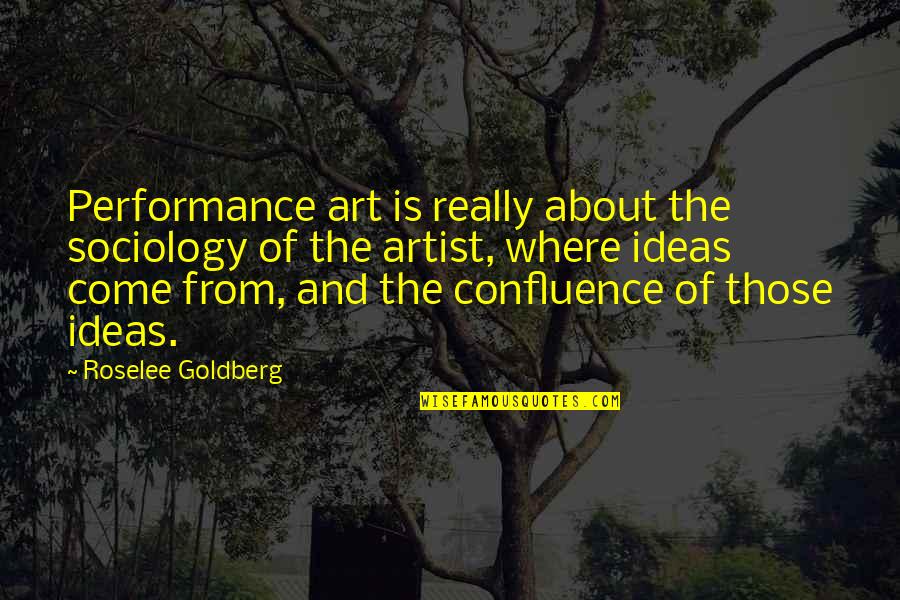 Performance art
is really about the sociology of the artist, where ideas come from, and the confluence of those ideas. —
Roselee Goldberg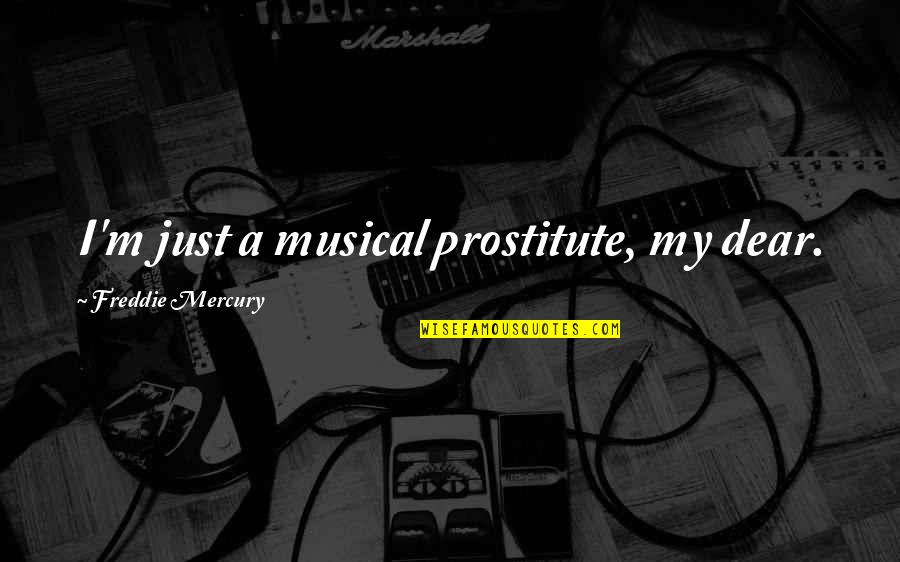 I'm just a musical prostitute, my dear. —
Freddie Mercury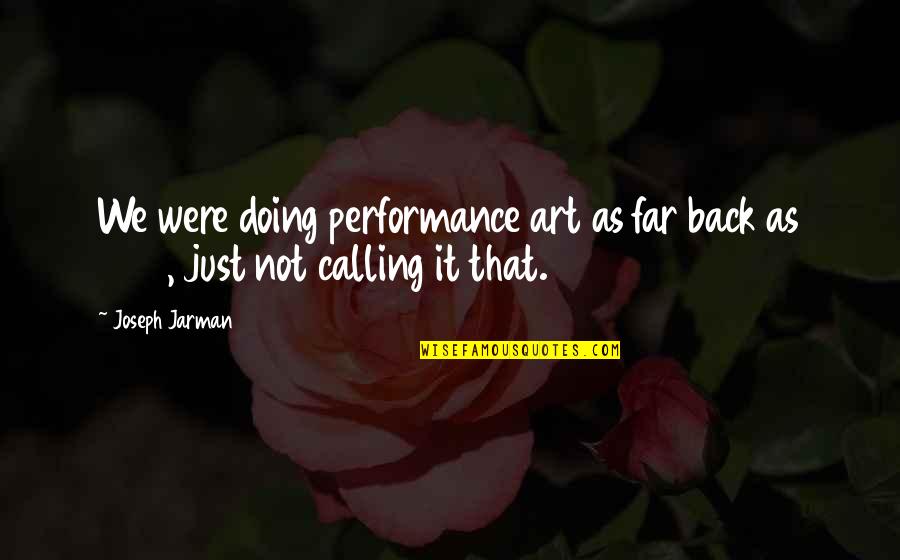 We were doing
performance art
as far back as 1965, just not calling it that. —
Joseph Jarman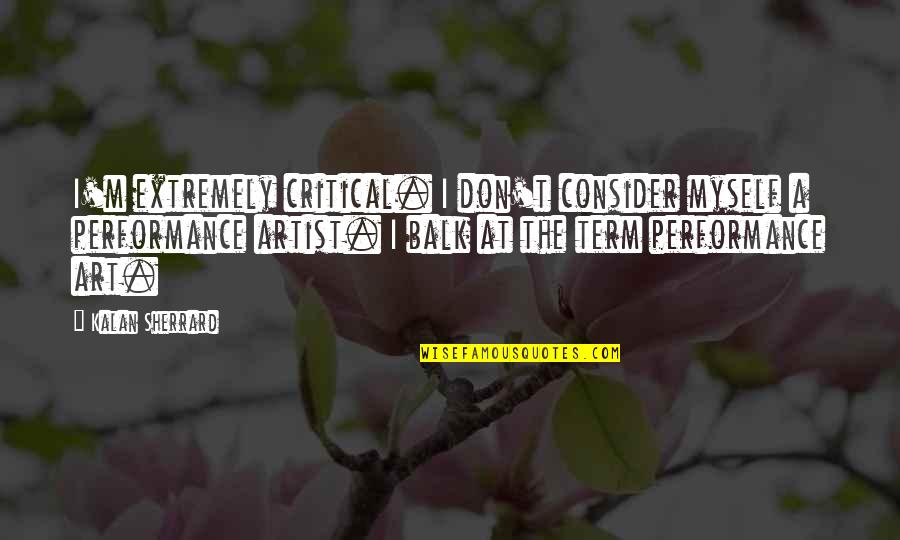 I'm extremely critical. I don't consider myself a
performance art
ist. I balk at the term
performance art
. —
Kalan Sherrard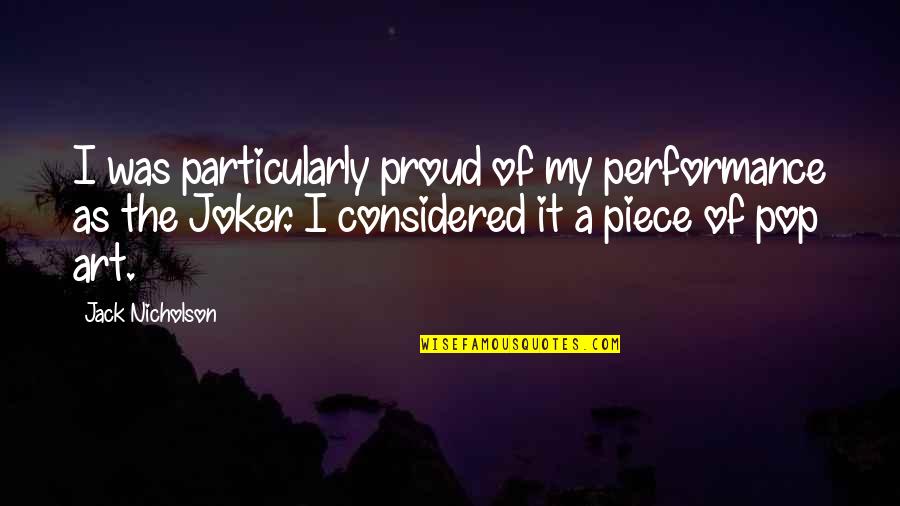 I was particularly proud of my performance as the Joker. I considered it a piece of pop art. —
Jack Nicholson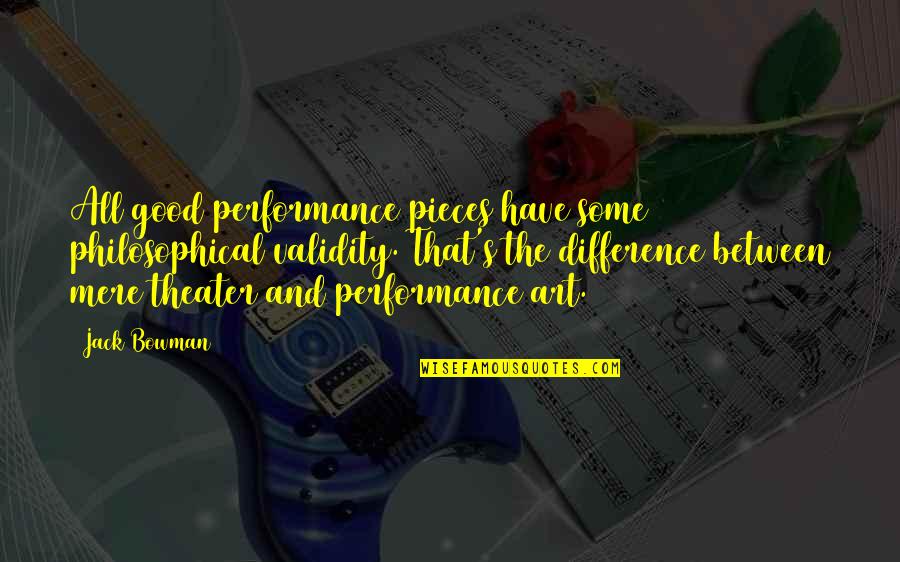 All good performance pieces have some philosophical validity. That's the difference between mere theater and
performance art
. —
Jack Bowman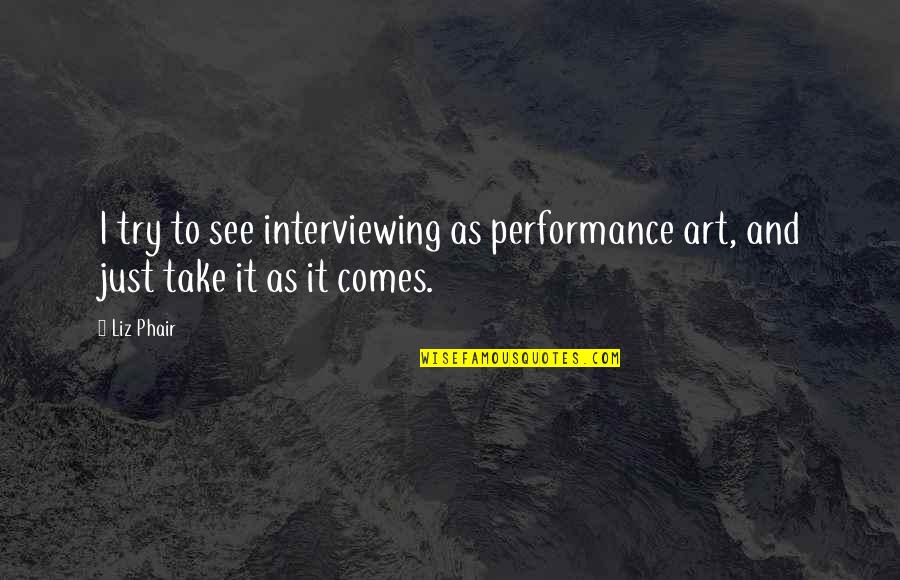 I try to see interviewing as
performance art
, and just take it as it comes. —
Liz Phair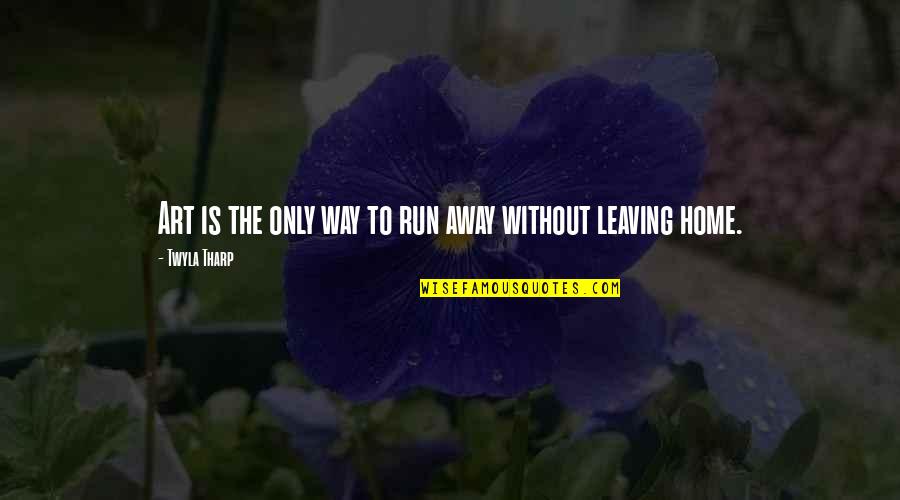 Art is the only way to run away without leaving home. —
Twyla Tharp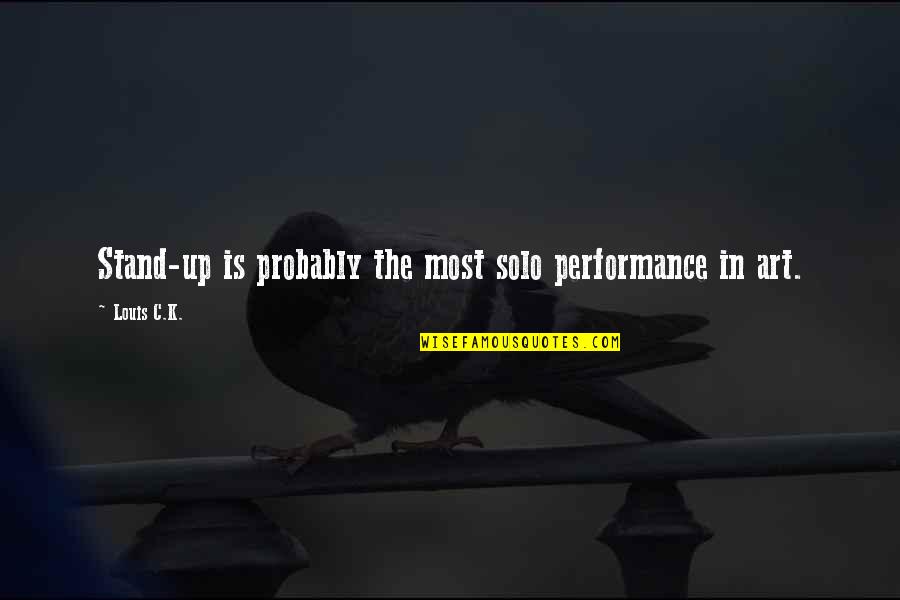 Stand-up is probably the most solo performance in art. —
Louis C.K.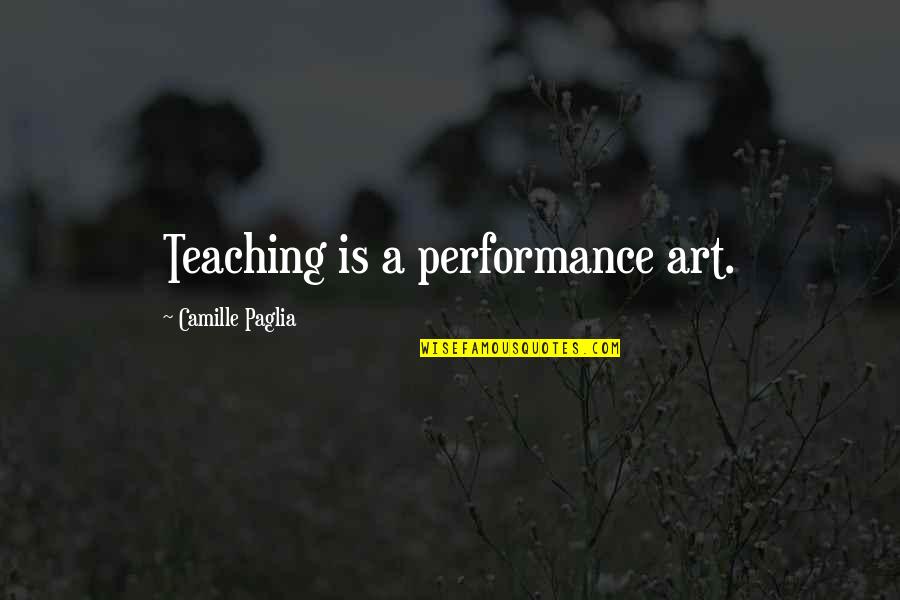 Teaching is a
performance art
. —
Camille Paglia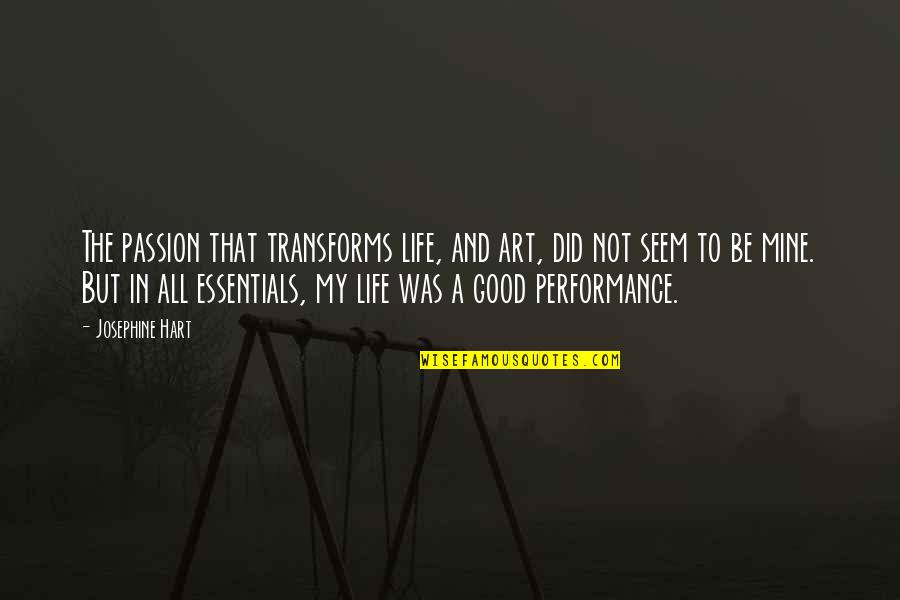 The passion that transforms life, and art, did not seem to be mine. But in all essentials, my life was a good performance. —
Josephine Hart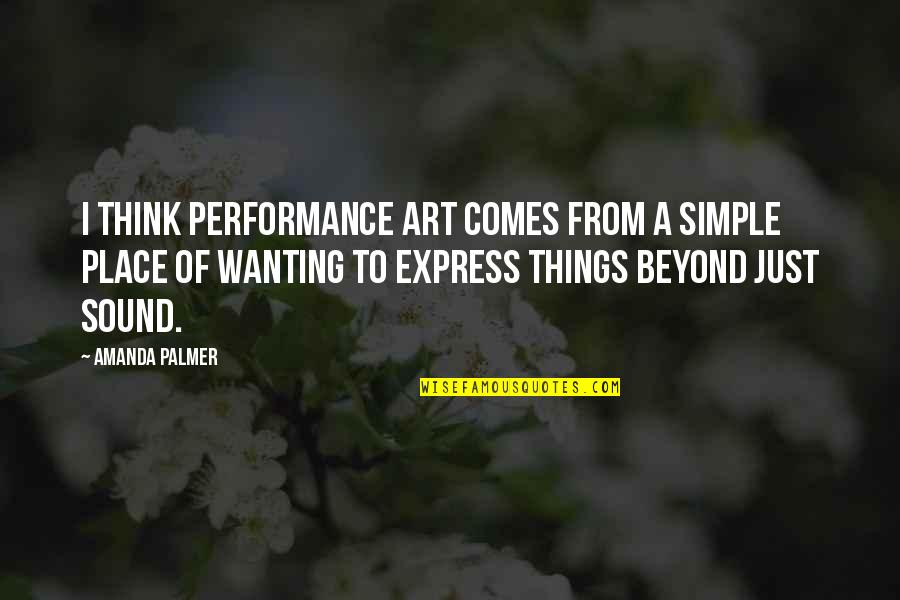 I think
performance art
comes from a simple place of wanting to express things beyond just sound. —
Amanda Palmer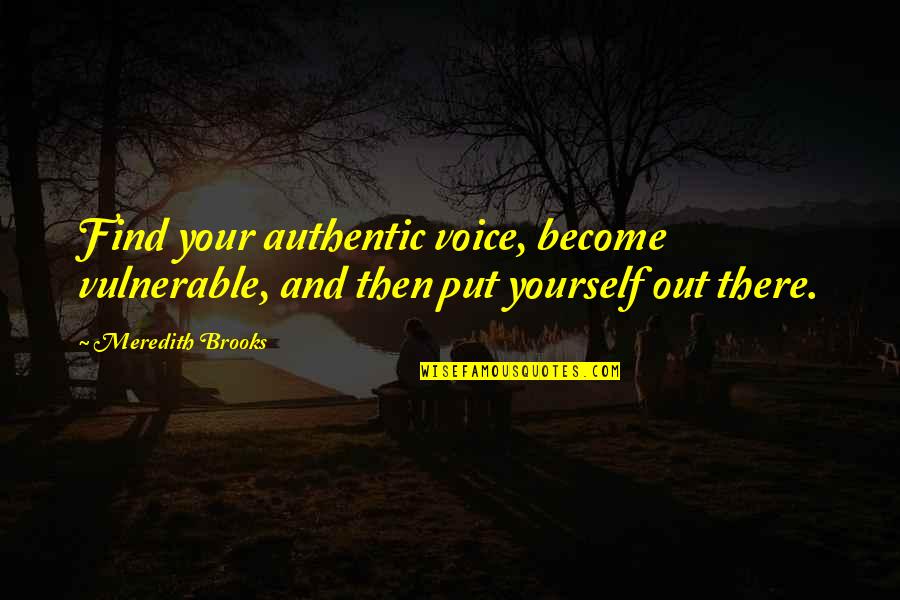 Find your authentic voice, become vulnerable, and then put yourself out there. —
Meredith Brooks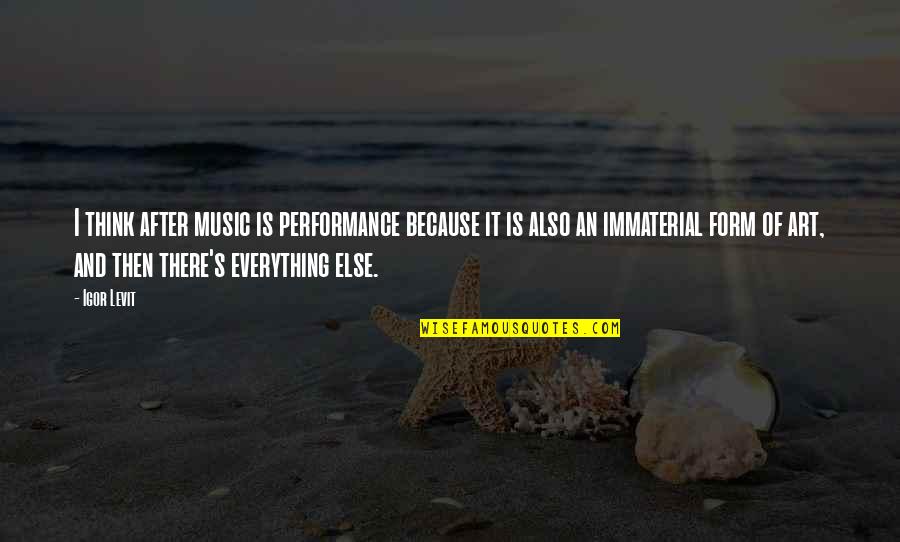 I think after music is performance because it is also an immaterial form of art, and then there's everything else. —
Igor Levit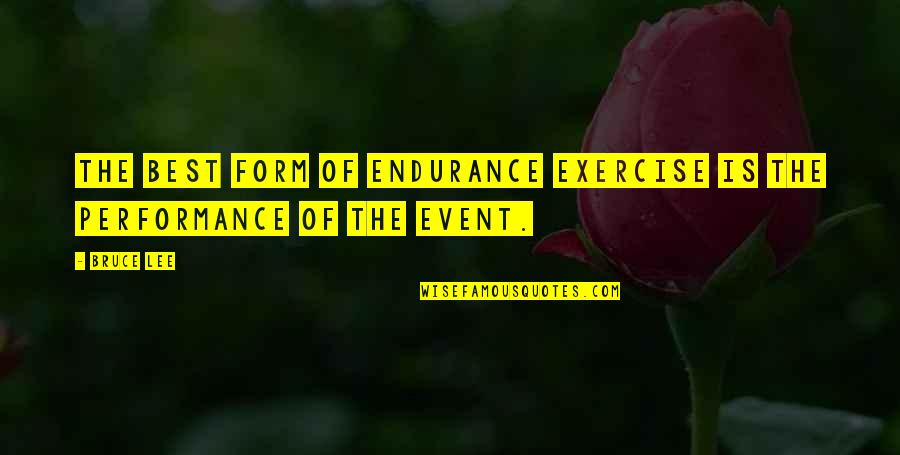 The best form of endurance exercise is the performance of the event. —
Bruce Lee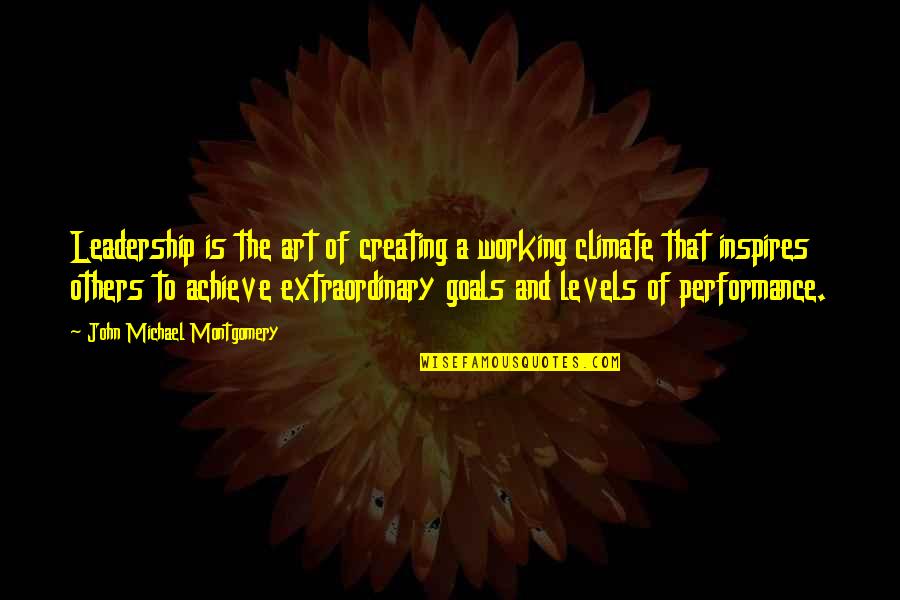 Leadership is the art of creating a working climate that inspires others to achieve extraordinary goals and levels of performance. —
John Michael Montgomery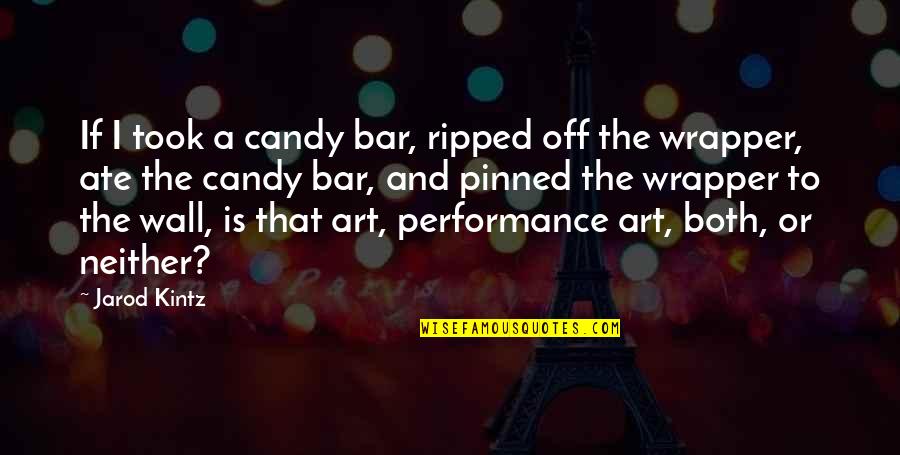 If I took a candy bar, ripped off the wrapper, ate the candy bar, and pinned the wrapper to the wall, is that art,
performance art
, both, or neither? —
Jarod Kintz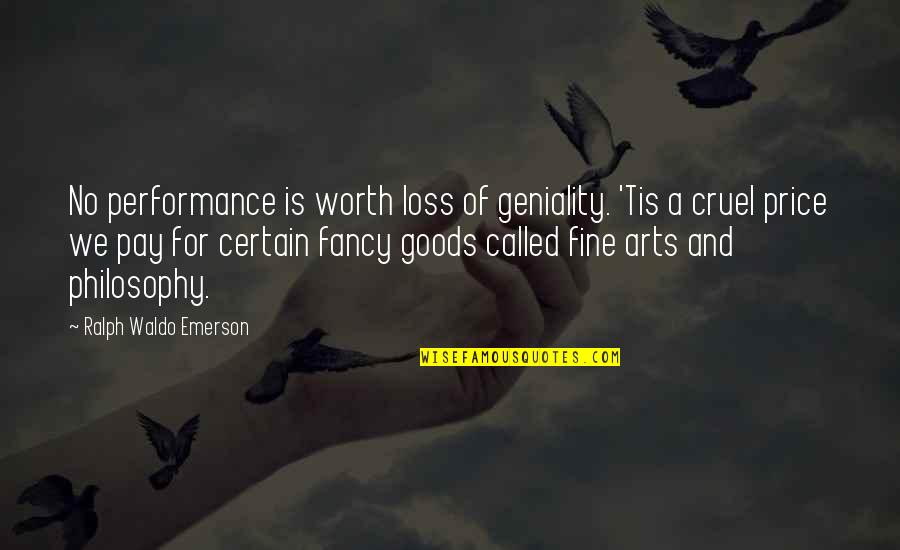 No performance is worth loss of geniality. 'Tis a cruel price we pay for certain fancy goods called fine arts and philosophy. —
Ralph Waldo Emerson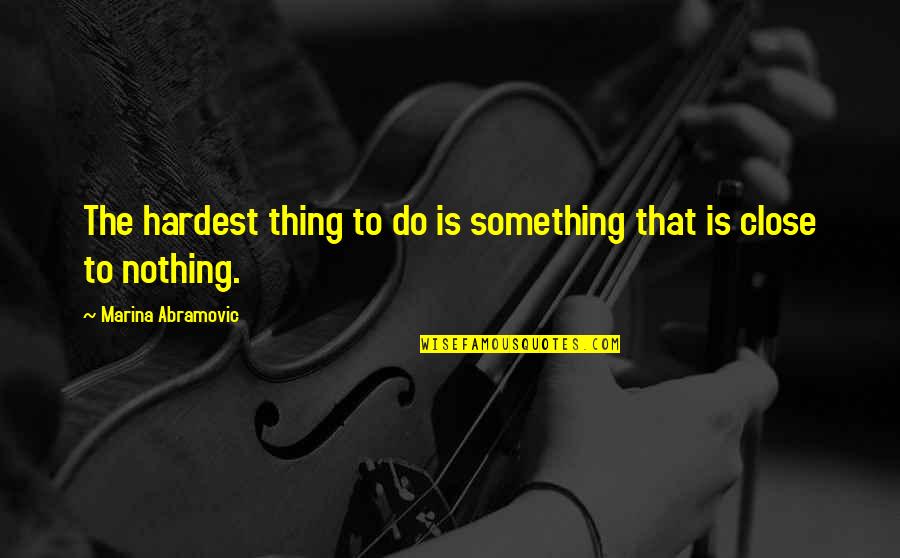 The hardest thing to do is something that is close to nothing. —
Marina Abramovic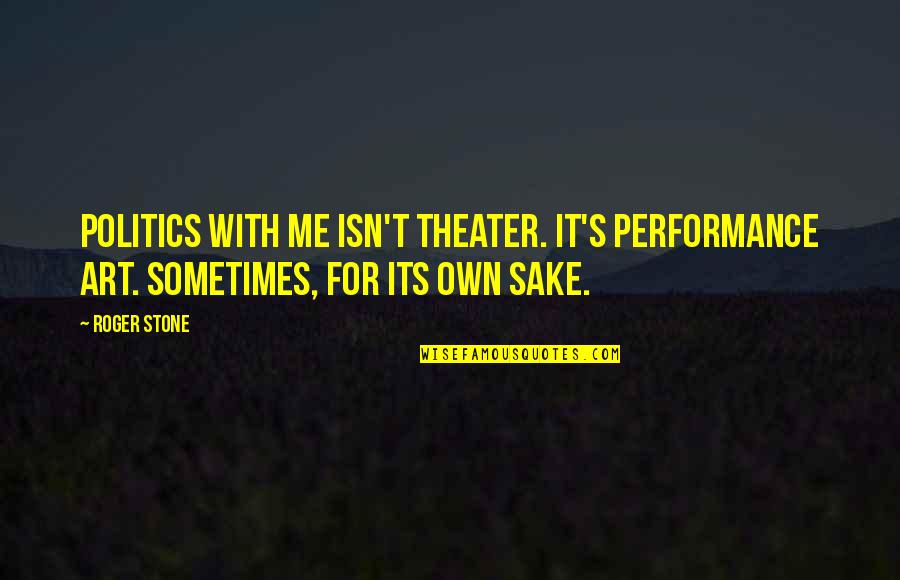 Politics with me isn't theater. It's
performance art
. Sometimes, for its own sake. —
Roger Stone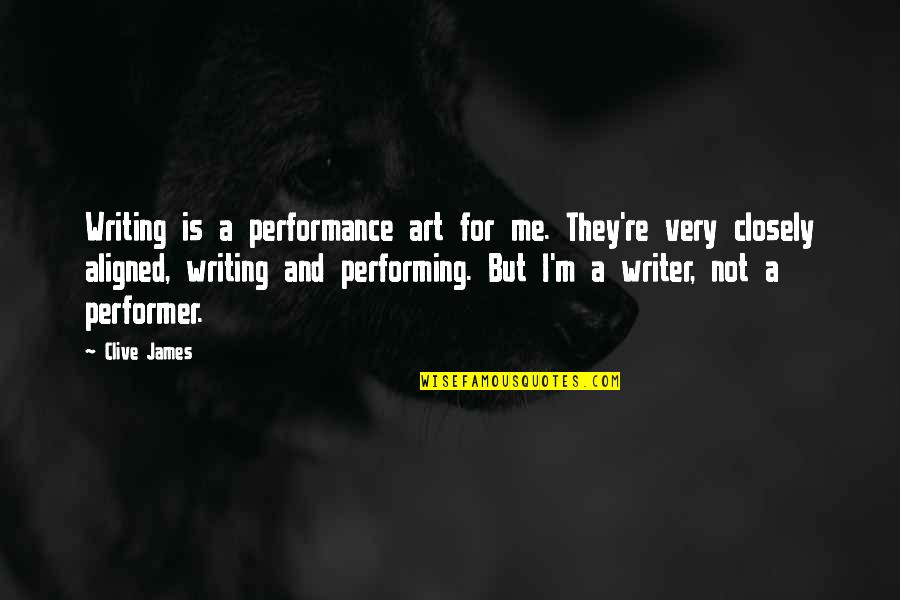 Writing is a
performance art
for me. They're very closely aligned, writing and performing. But I'm a writer, not a performer. —
Clive James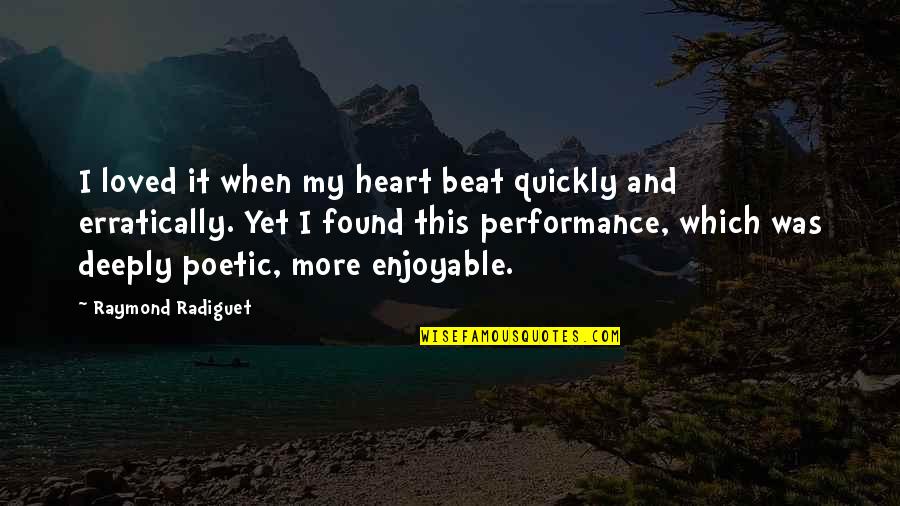 I loved it when my heart beat quickly and erratically. Yet I found this performance, which was deeply poetic, more enjoyable. —
Raymond Radiguet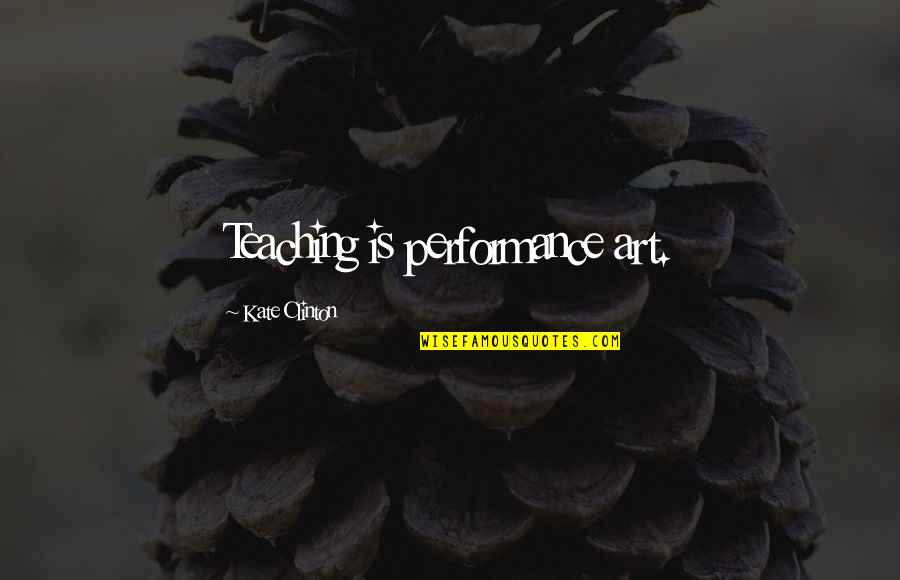 Teaching is
performance art
. —
Kate Clinton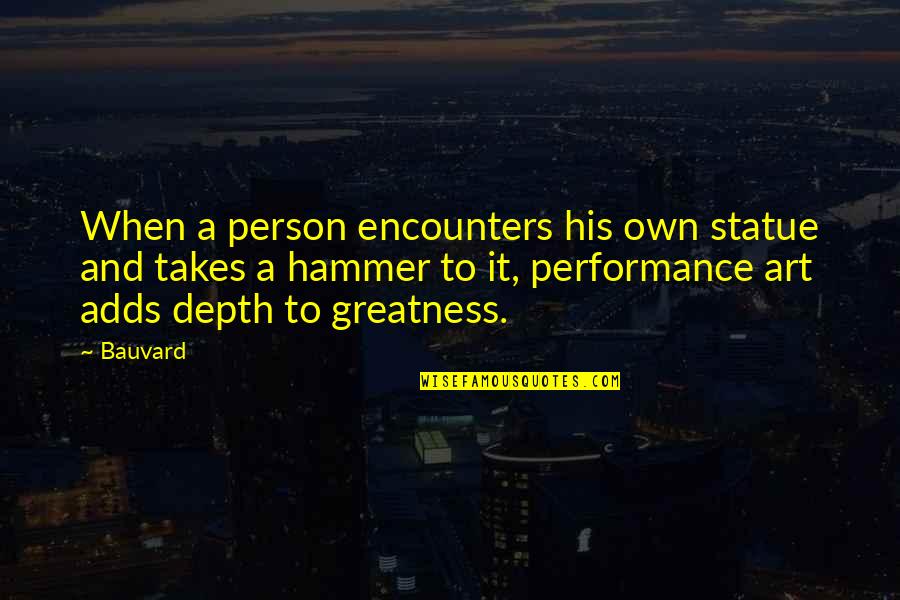 When a person encounters his own statue and takes a hammer to it,
performance art
adds depth to greatness. —
Bauvard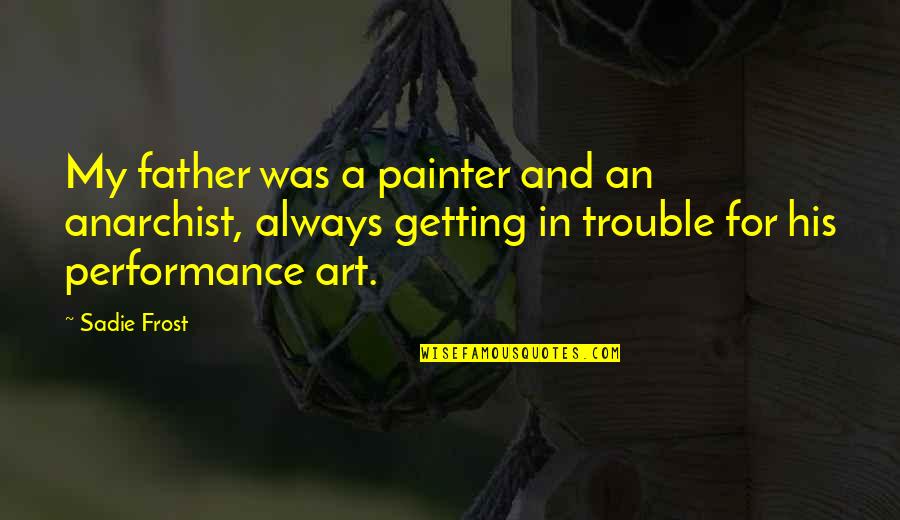 My father was a painter and an anarchist, always getting in trouble for his
performance art
. —
Sadie Frost