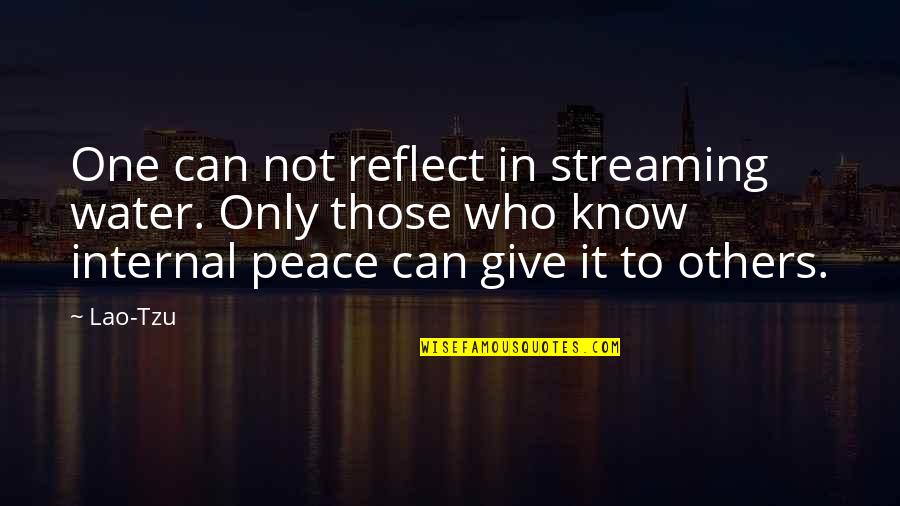 One can not reflect in streaming water. Only those who know internal peace can give it to others.
—
Lao-Tzu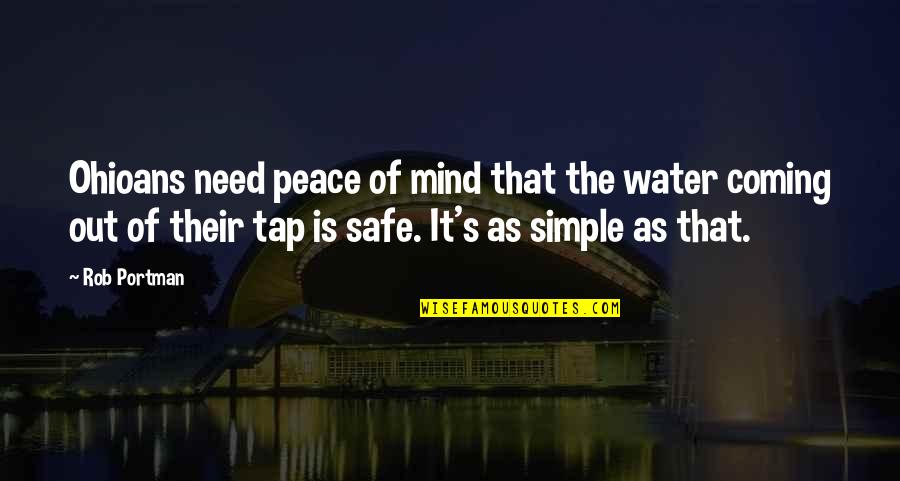 Ohioans need peace of mind that the water coming out of their tap is safe. It's as simple as that.
—
Rob Portman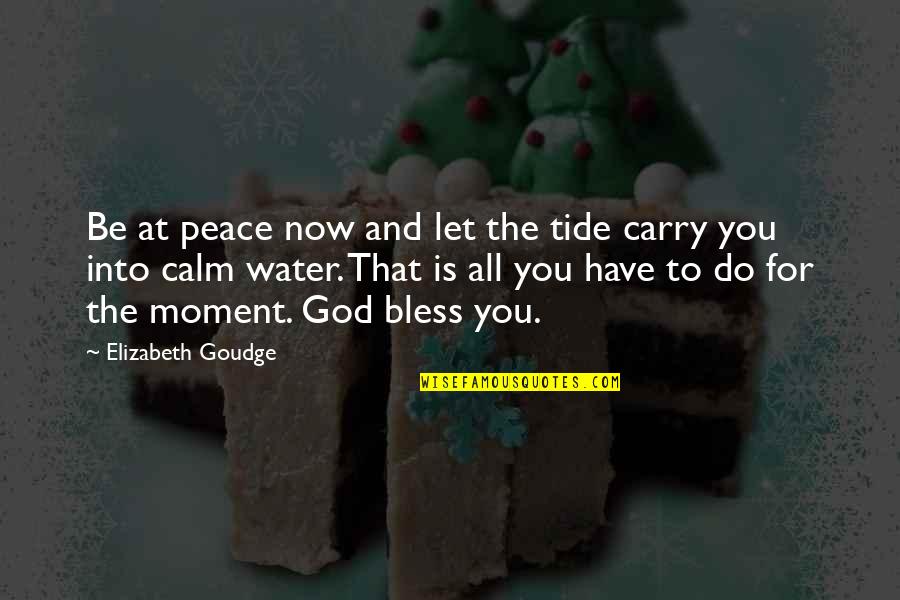 Be at peace now and let the tide carry you into calm water. That is all you have to do for the moment. God bless you.
—
Elizabeth Goudge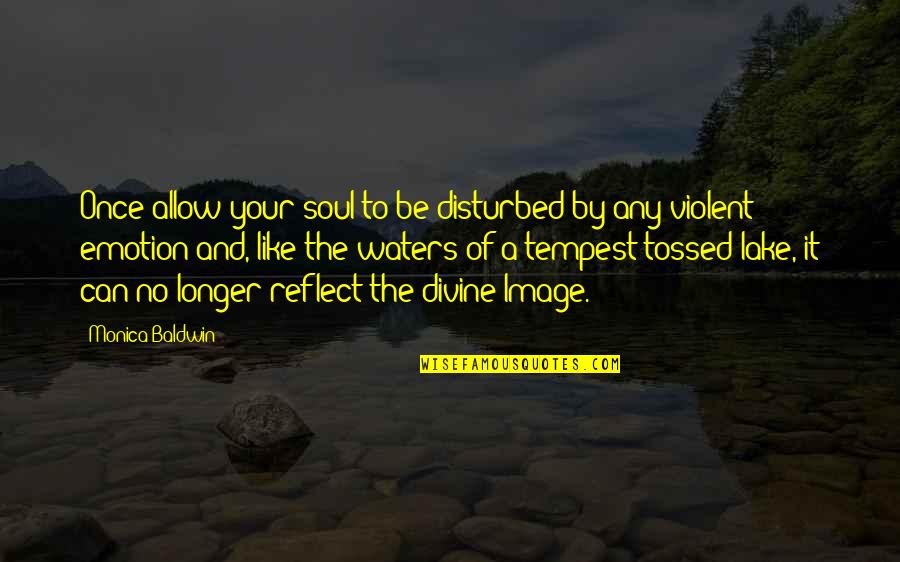 Once allow your soul to be disturbed by any violent emotion and, like the waters of a tempest-tossed lake, it can no longer reflect the divine Image.
—
Monica Baldwin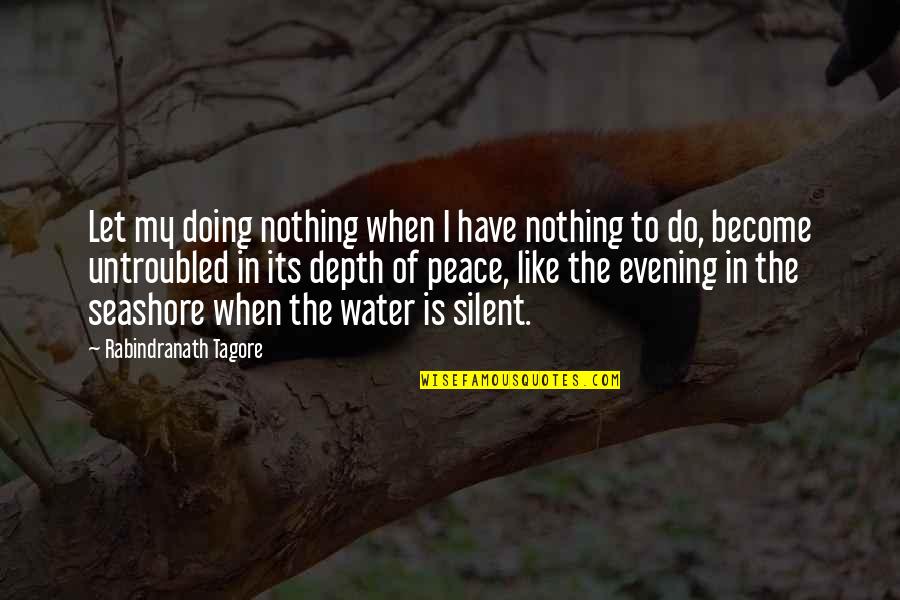 Let my doing nothing when I have nothing to do, become untroubled in its depth of peace, like the evening in the seashore when the water is silent.
—
Rabindranath Tagore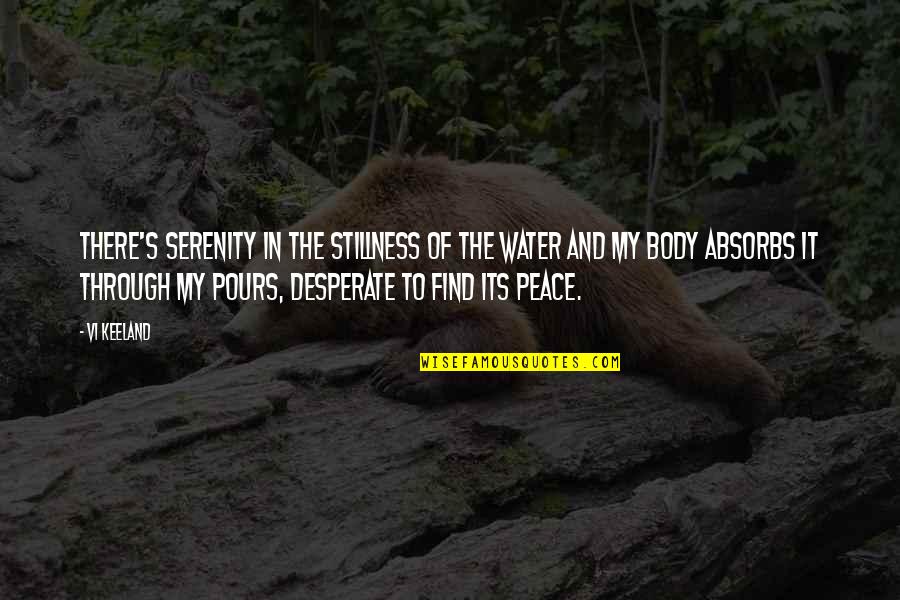 There's serenity in the stillness of the water and my body absorbs it through my pours, desperate to find its peace. —
Vi Keeland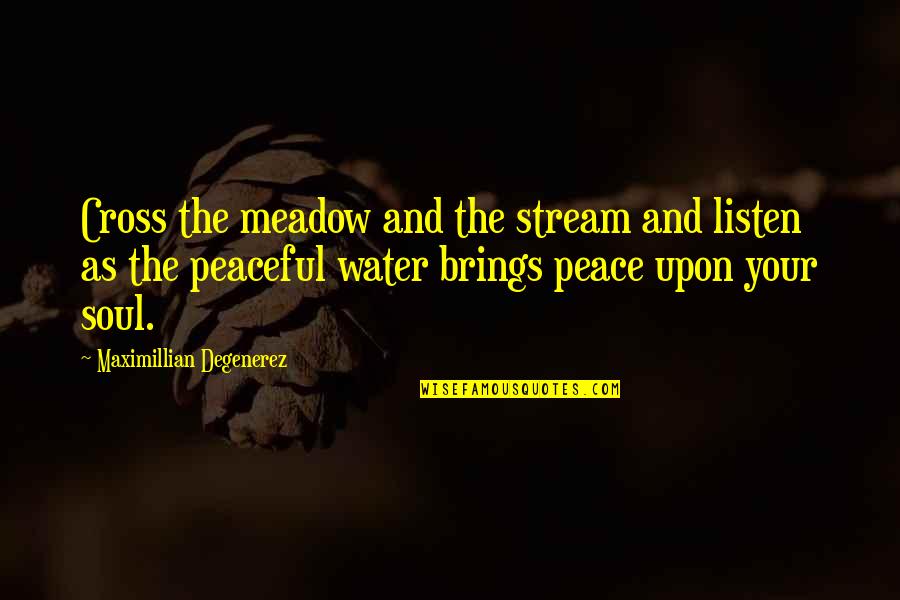 Cross the meadow and the stream and listen as the peaceful water brings peace upon your soul. —
Maximillian Degenerez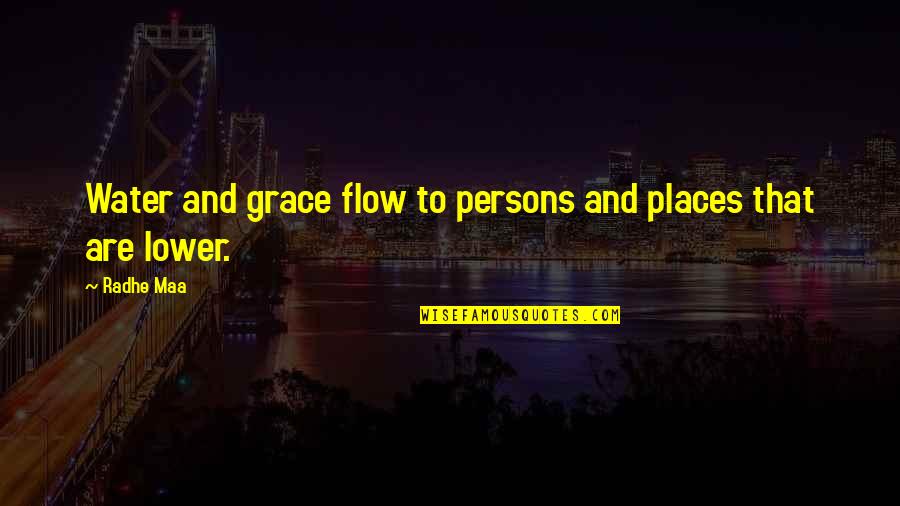 Water and grace flow to persons and places that are lower. —
Radhe Maa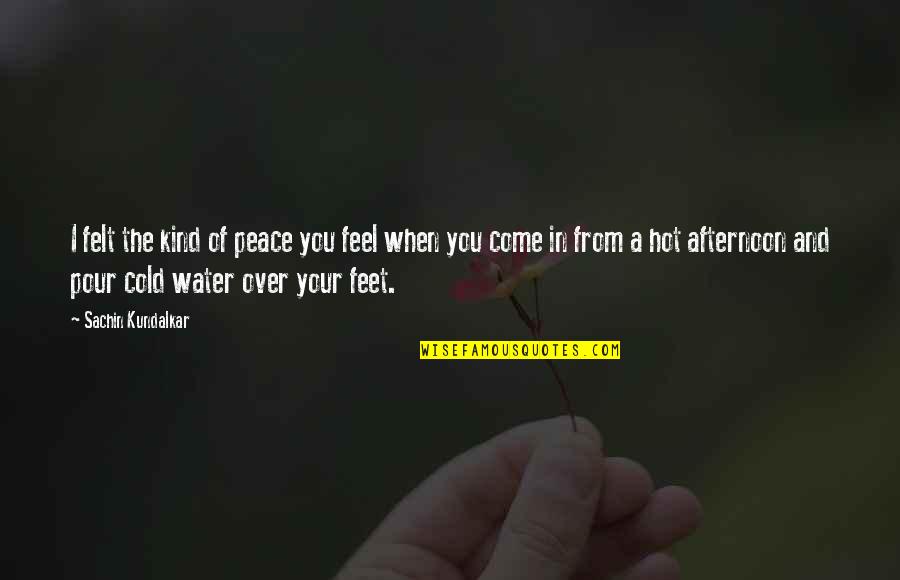 I felt the kind of peace you feel when you come in from a hot afternoon and pour cold water over your feet. —
Sachin Kundalkar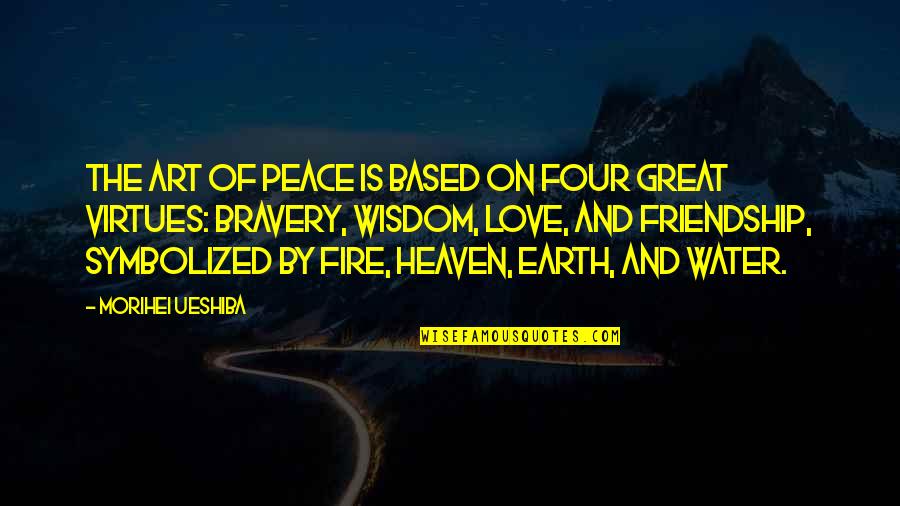 The Art of Peace is based on four Great Virtues: Bravery, Wisdom, Love, and Friendship, symbolized by Fire, Heaven, Earth, and Water. —
Morihei Ueshiba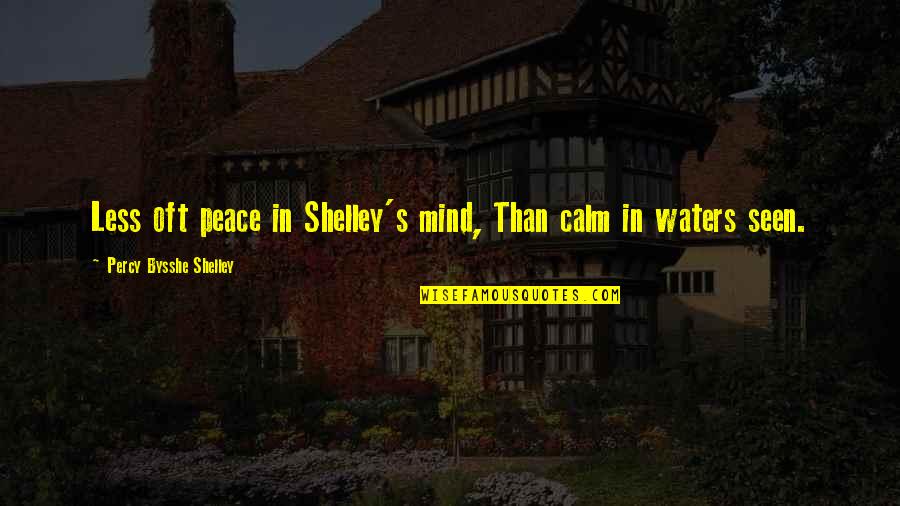 Less oft peace in Shelley's mind, Than calm in waters seen. —
Percy Bysshe Shelley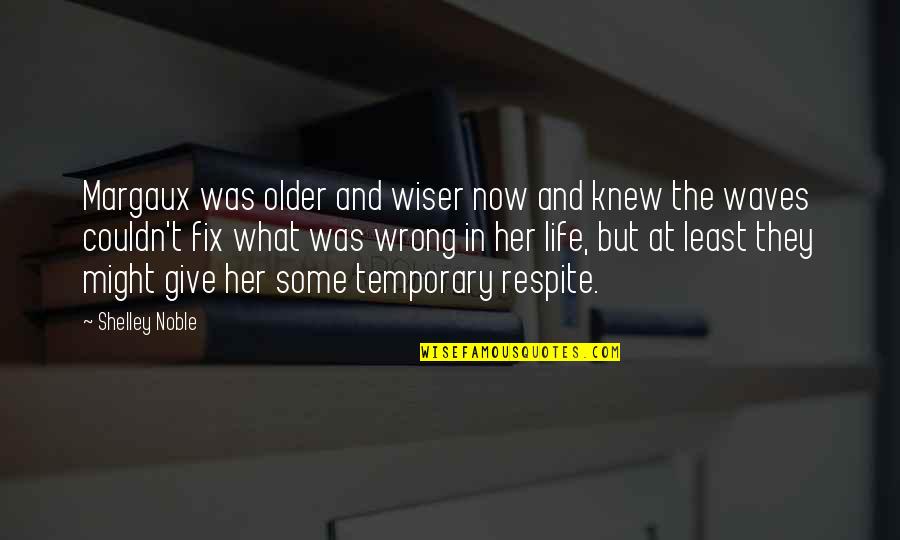 Margaux was older and wiser now and knew the waves couldn't fix what was wrong in her life, but at least they might give her some temporary respite. —
Shelley Noble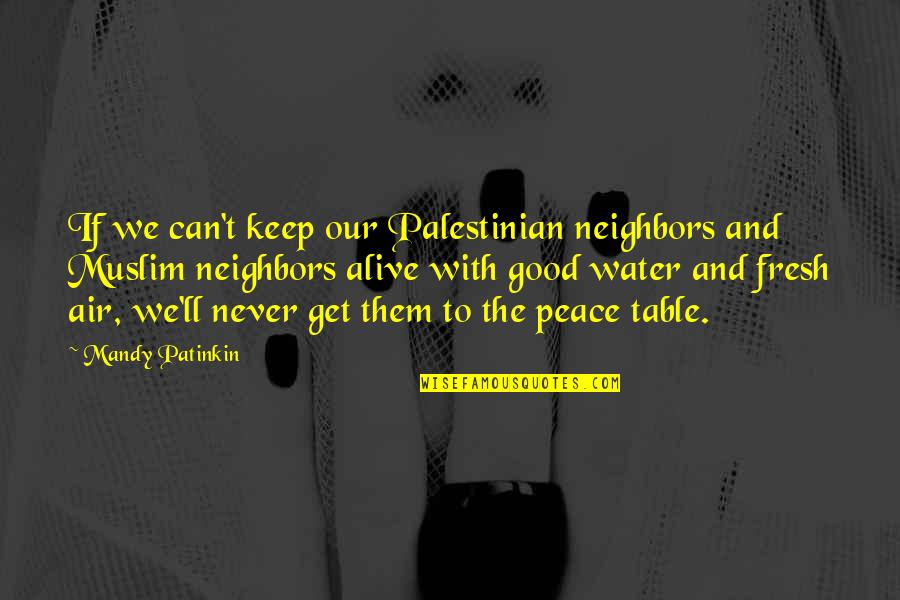 If we can't keep our Palestinian neighbors and Muslim neighbors alive with good water and fresh air, we'll never get them to the peace table. —
Mandy Patinkin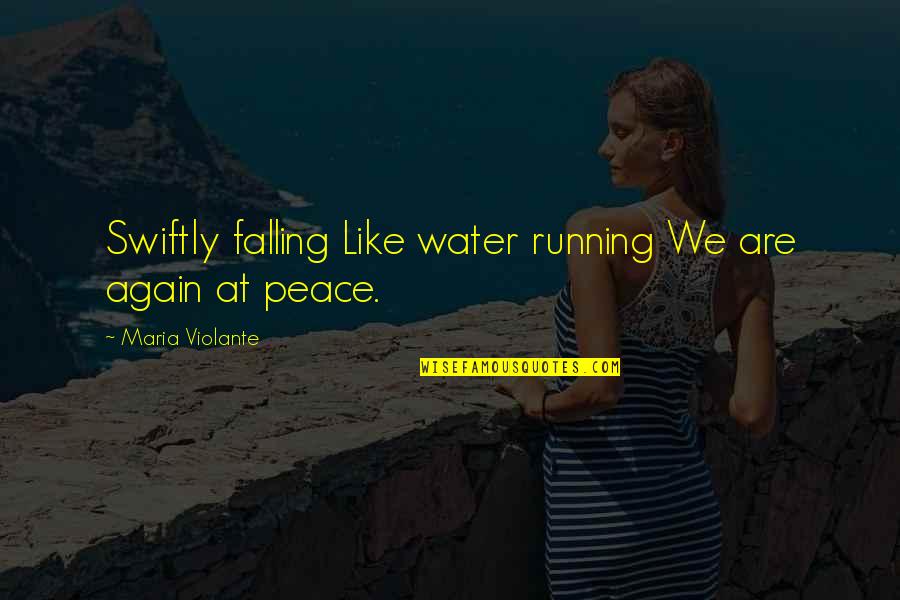 Swiftly falling Like water running We are again at peace. —
Maria Violante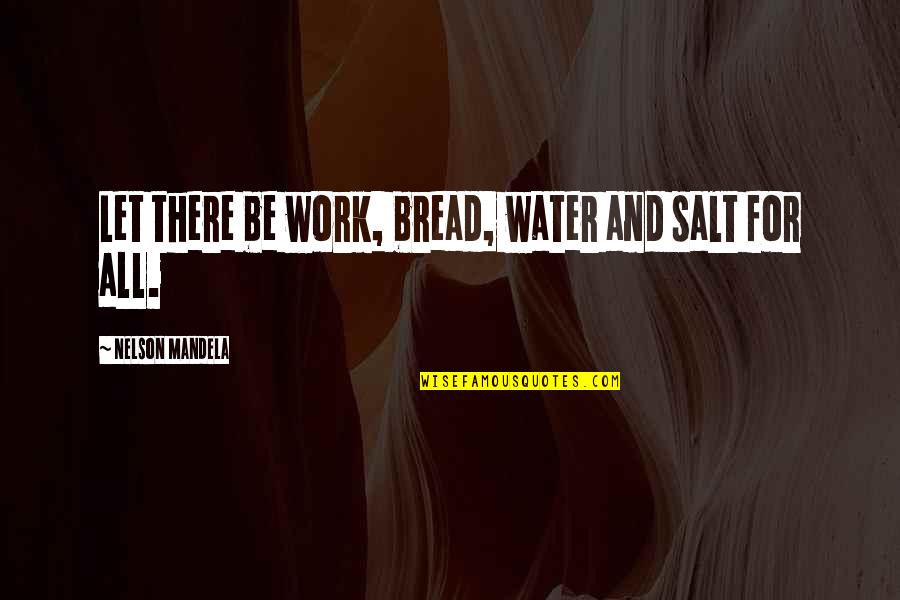 Let there be work, bread, water and salt for all. —
Nelson Mandela
Like a spring of pure water, God's peace in our hearts brings cleansing and refreshment to our minds and bodies —
Billy Graham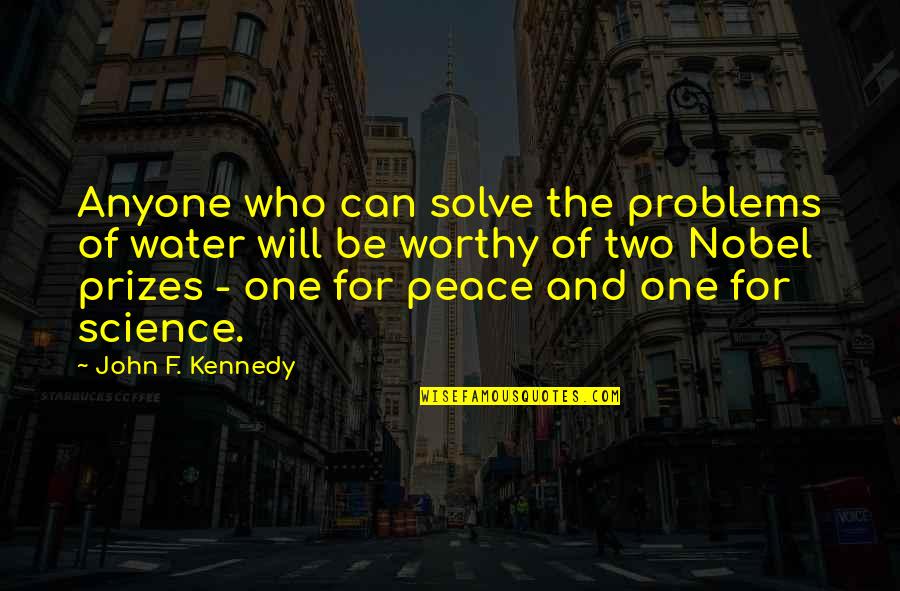 Anyone who can solve the problems of water will be worthy of two Nobel prizes - one for peace and one for science. —
John F. Kennedy
Any government has as much of a duty to avoid war as a ship's captain has to avoid a shipwreck.
[On Water] —
Guy De Maupassant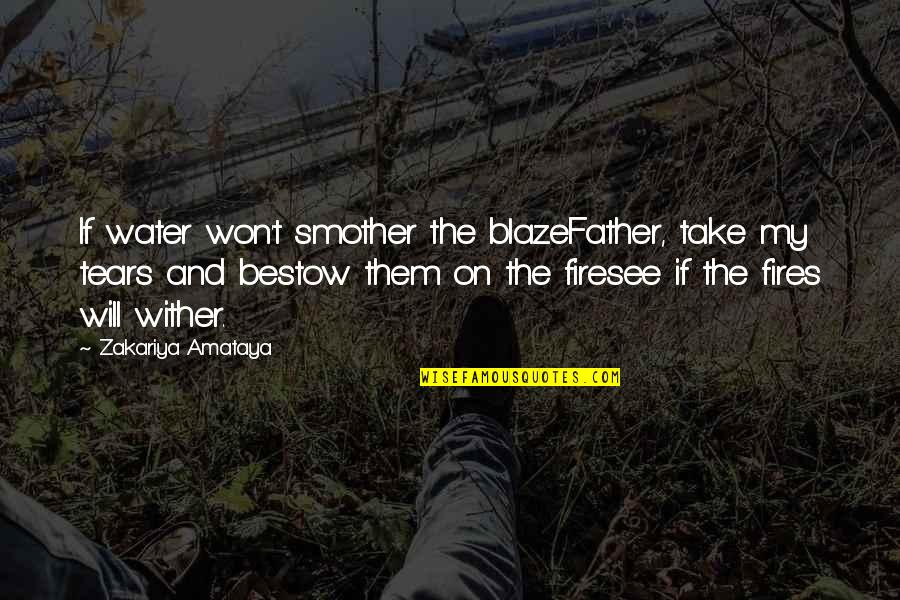 If water won't smother the blaze
Father, take my tears and bestow them on the fire
see if the fires will wither. —
Zakariya Amataya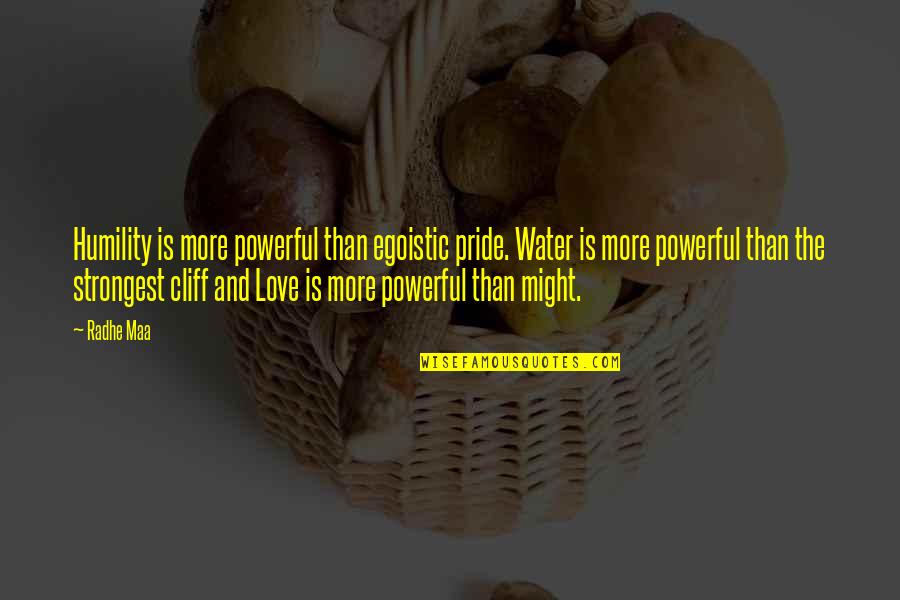 Humility is more powerful than egoistic pride. Water is more powerful than the strongest cliff and Love is more powerful than might. —
Radhe Maa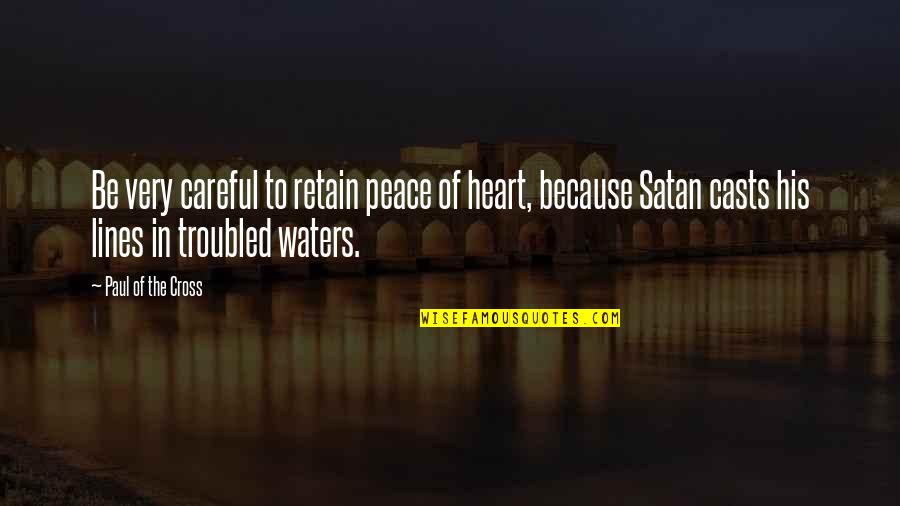 Be very careful to retain peace of heart, because Satan casts his lines in troubled waters. —
Paul Of The Cross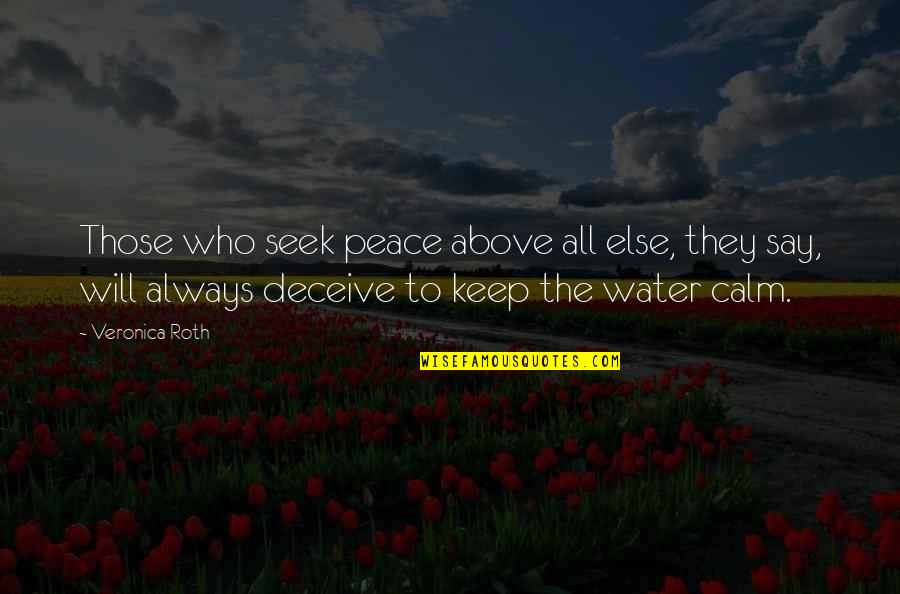 Those who seek peace above all else, they say, will always deceive to keep the water calm. —
Veronica Roth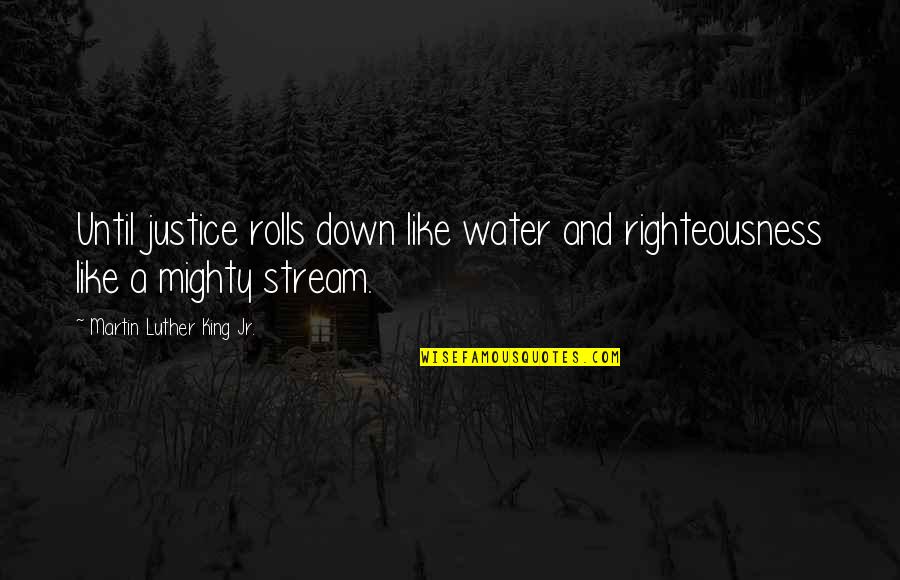 Until justice rolls down like water and righteousness like a mighty stream. —
Martin Luther King Jr.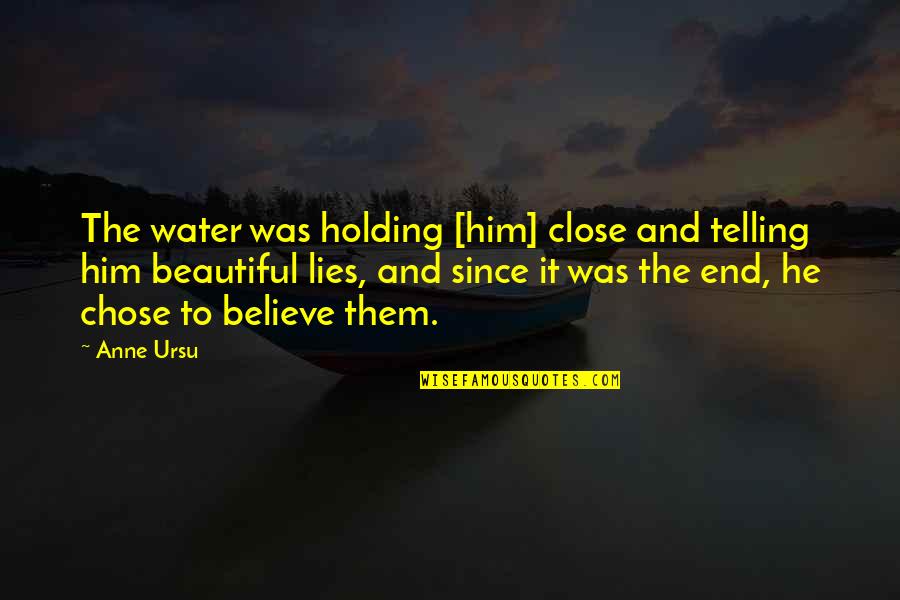 The water was holding [him] close and telling him beautiful lies, and since it was the end, he chose to believe them. —
Anne Ursu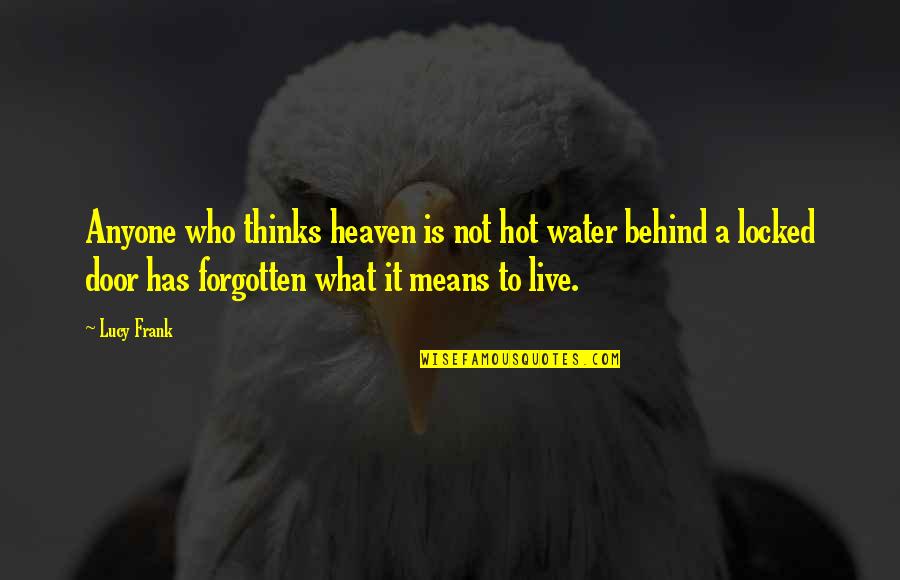 Anyone who thinks heaven is not hot water behind a locked door has forgotten what it means to live. —
Lucy Frank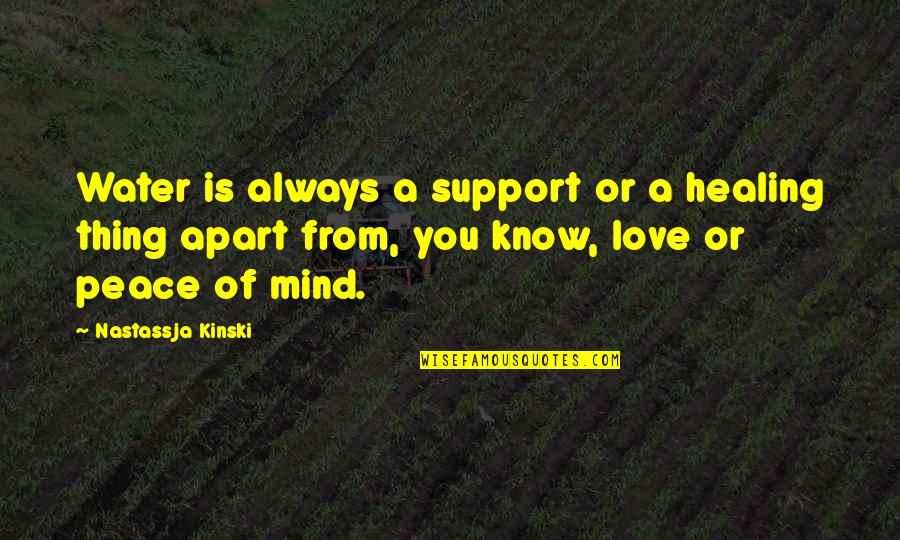 Water is always a support or a healing thing apart from, you know, love or peace of mind. —
Nastassja Kinski