Participant Quotes
Collection of top 52 famous quotes about Participant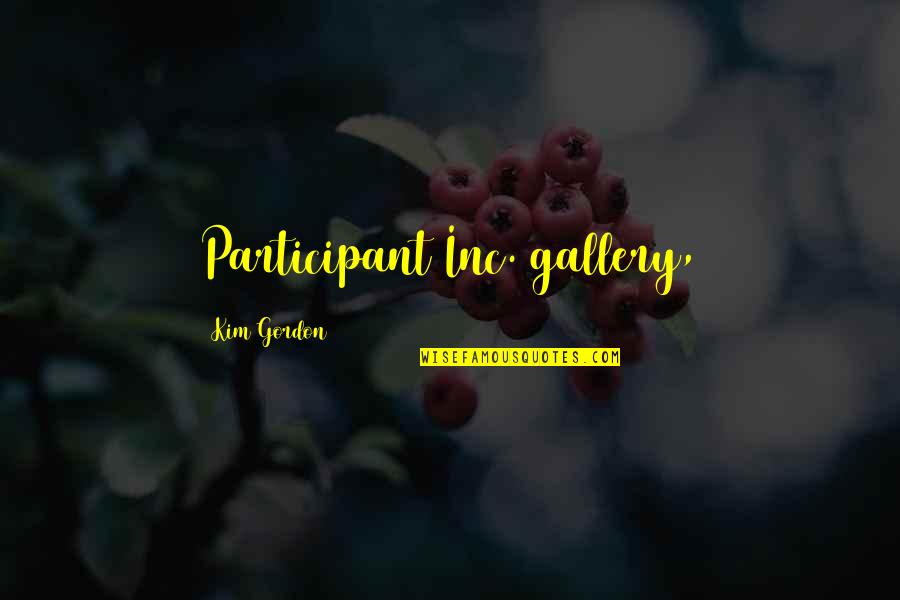 Participant Inc. gallery,
—
Kim Gordon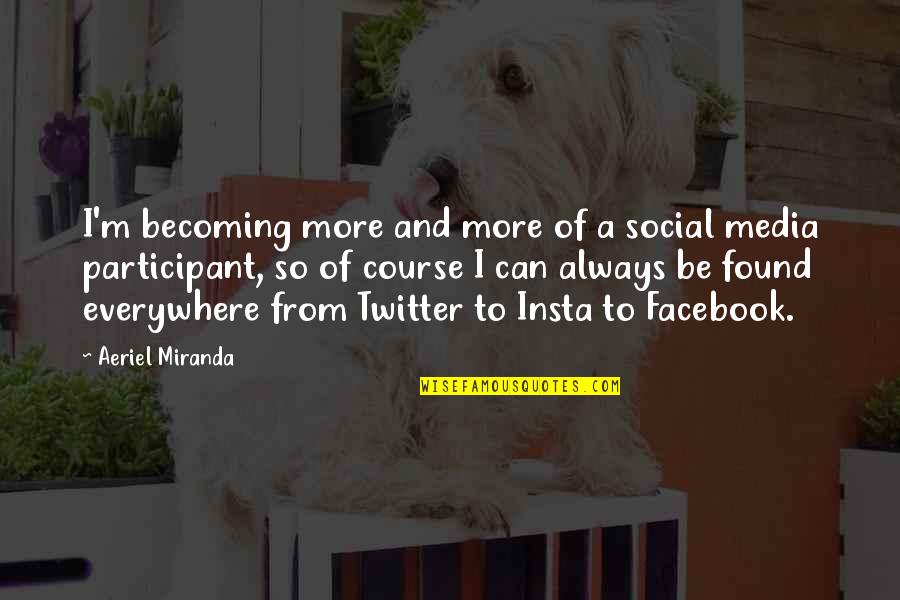 I'm becoming more and more of a social media
participant
, so of course I can always be found everywhere from Twitter to Insta to Facebook. —
Aeriel Miranda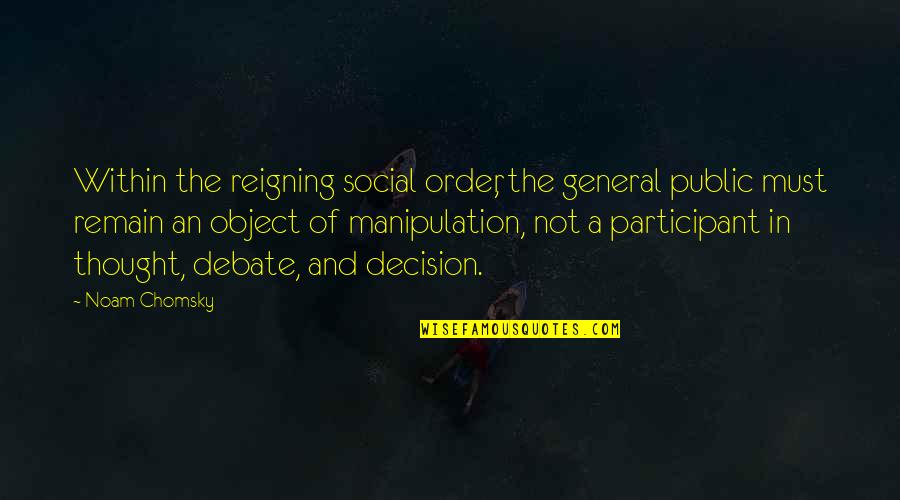 Within the reigning social order, the general public must remain an object of manipulation, not a
participant
in thought, debate, and decision. —
Noam Chomsky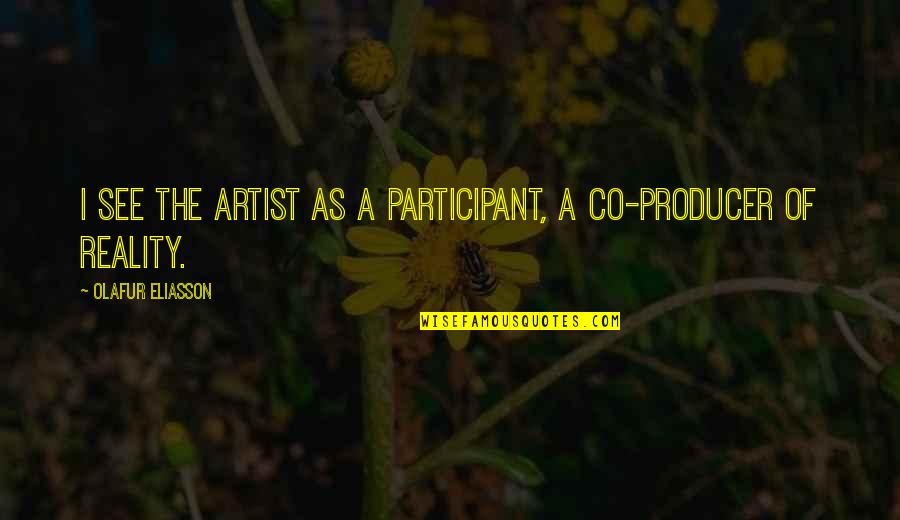 I see the artist as a
participant
, a co-producer of reality. —
Olafur Eliasson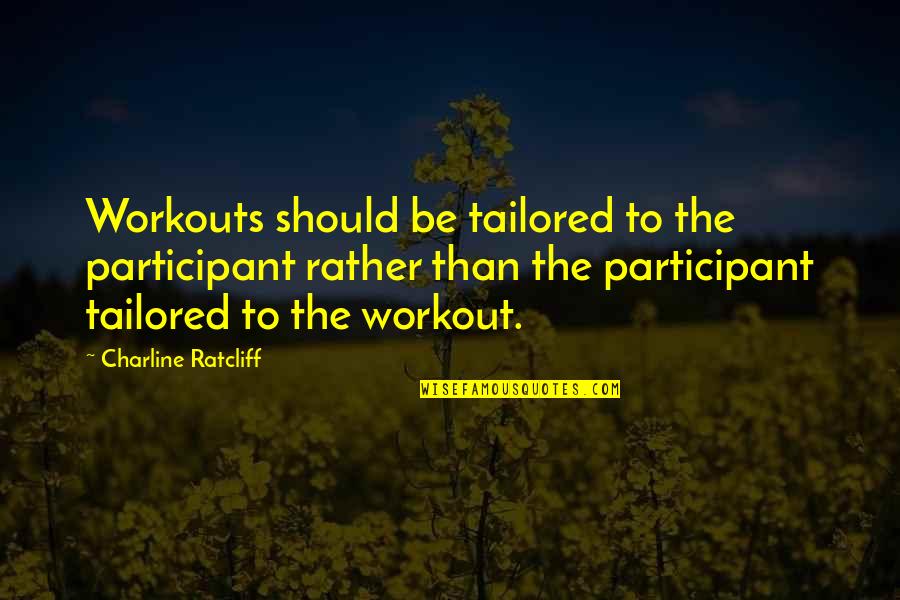 Workouts should be tailored to the
participant
rather than the
participant
tailored to the workout. —
Charline Ratcliff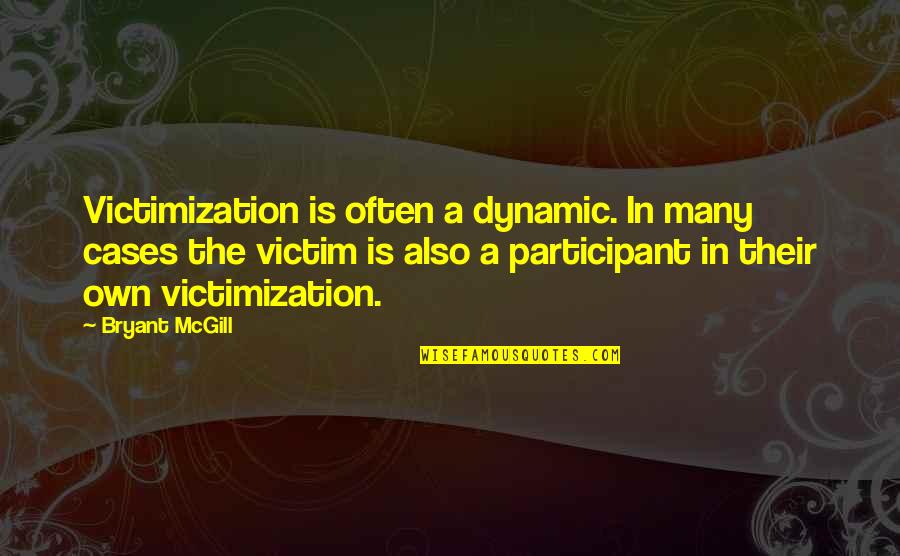 Victimization is often a dynamic. In many cases the victim is also a
participant
in their own victimization. —
Bryant McGill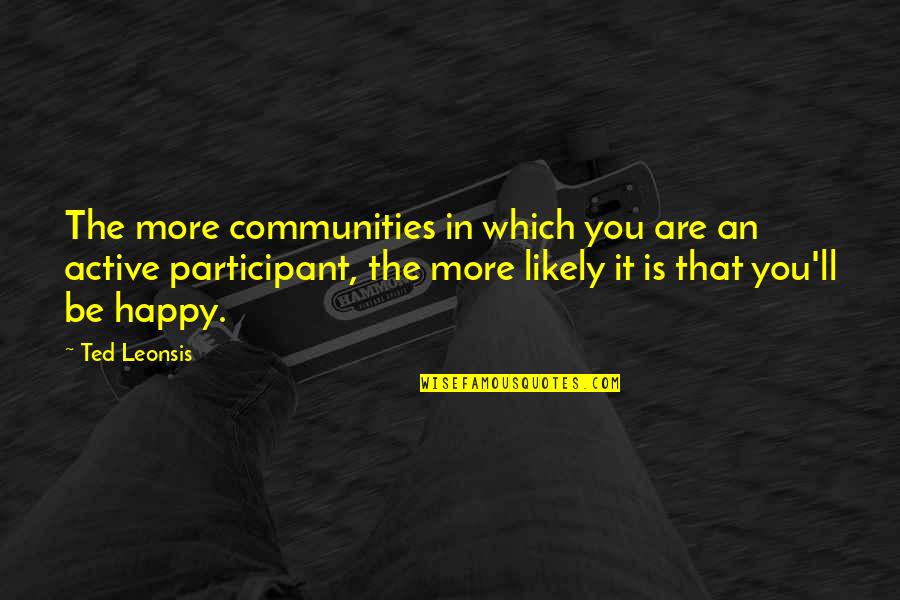 The more communities in which you are an active
participant
, the more likely it is that you'll be happy. —
Ted Leonsis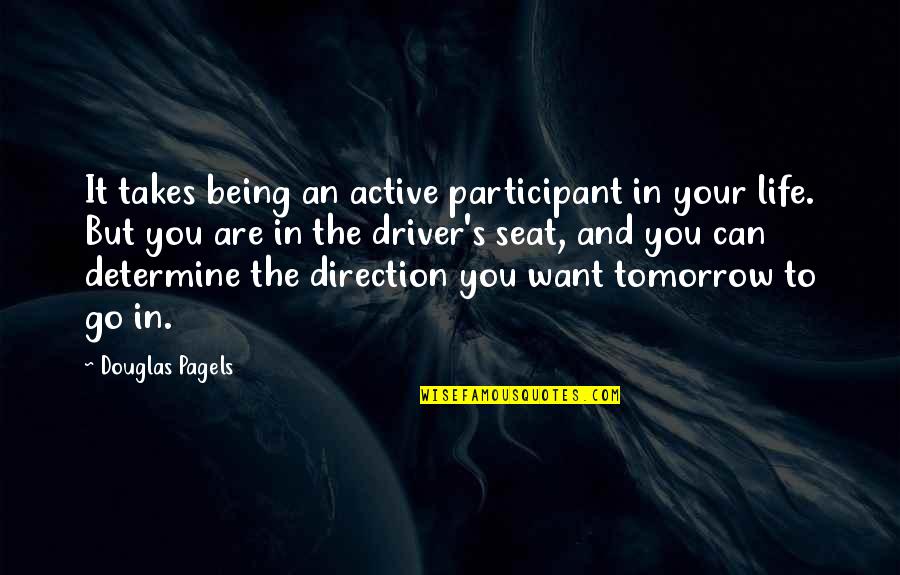 It takes being an active
participant
in your life. But you are in the driver's seat, and you can determine the direction you want tomorrow to go in. —
Douglas Pagels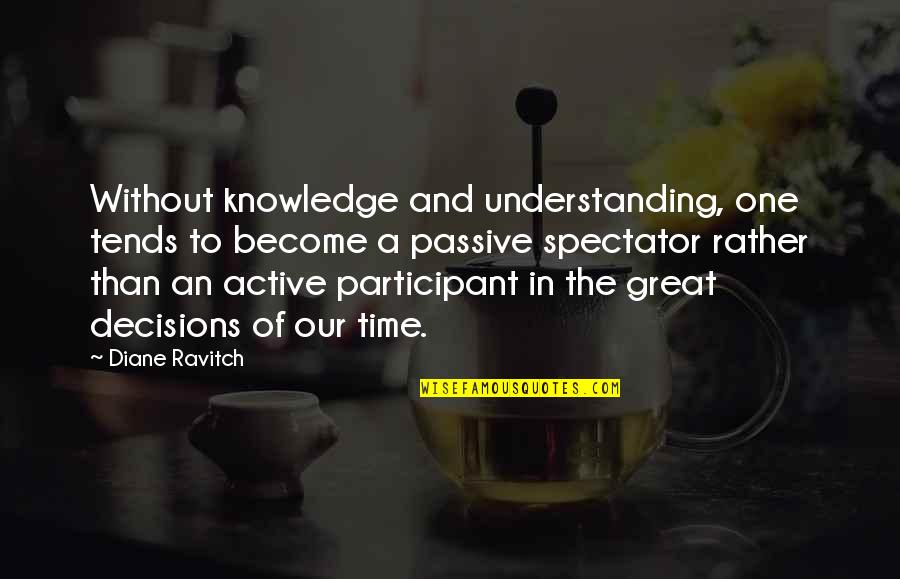 Without knowledge and understanding, one tends to become a passive spectator rather than an active
participant
in the great decisions of our time. —
Diane Ravitch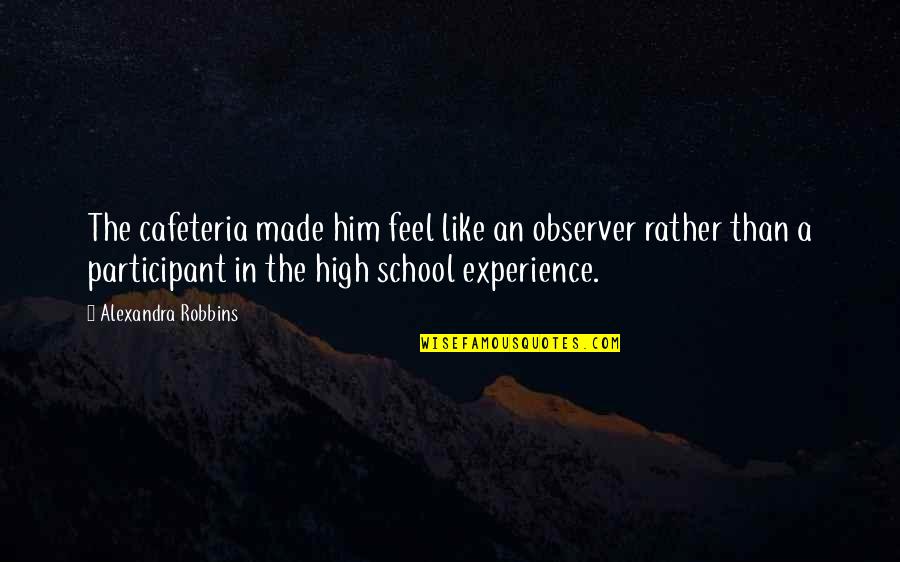 The cafeteria made him feel like an observer rather than a
participant
in the high school experience. —
Alexandra Robbins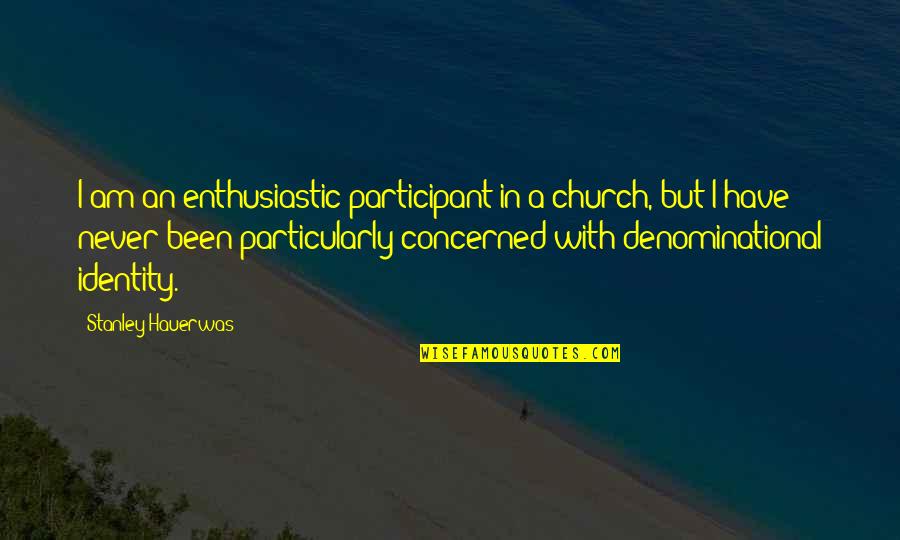 I am an enthusiastic
participant
in a church, but I have never been particularly concerned with denominational identity. —
Stanley Hauerwas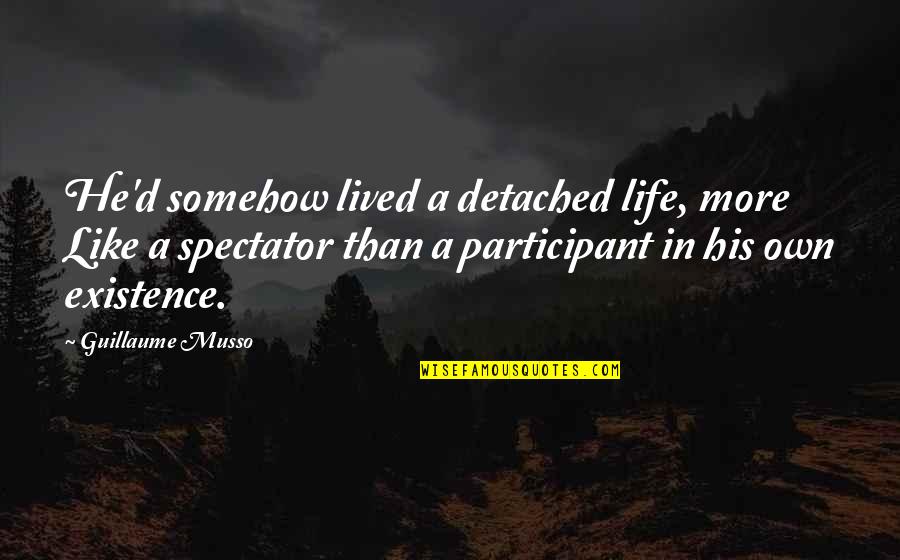 He'd somehow lived a detached life, more Like a spectator than a
participant
in his own existence. —
Guillaume Musso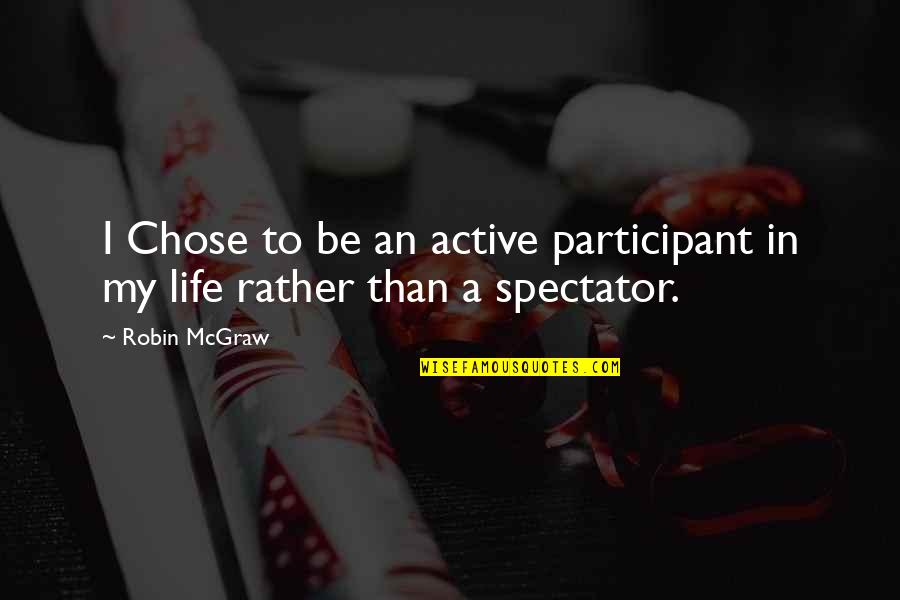 I Chose to be an active
participant
in my life rather than a spectator. —
Robin McGraw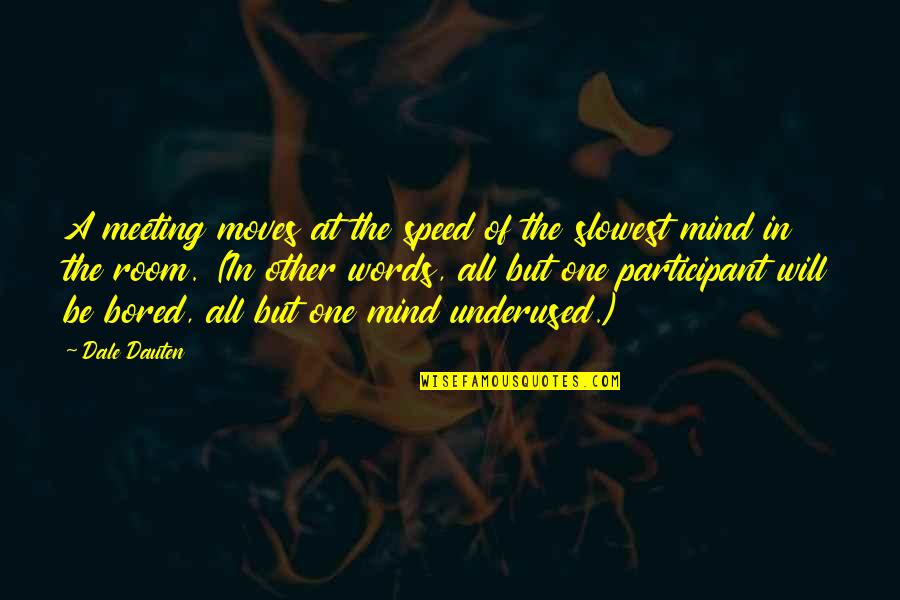 A meeting moves at the speed of the slowest mind in the room. (In other words, all but one
participant
will be bored, all but one mind underused.) —
Dale Dauten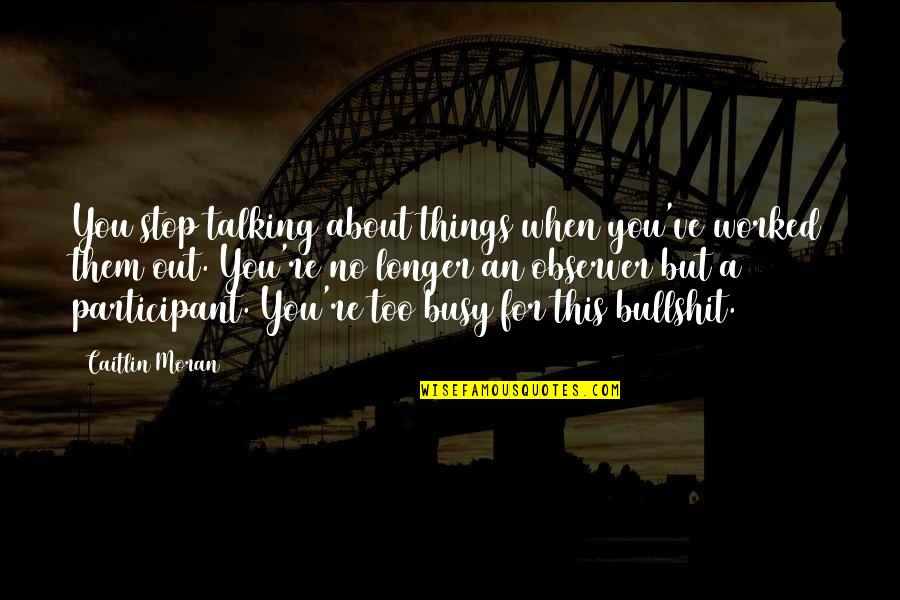 You stop talking about things when you've worked them out. You're no longer an observer but a
participant
. You're too busy for this bullshit. —
Caitlin Moran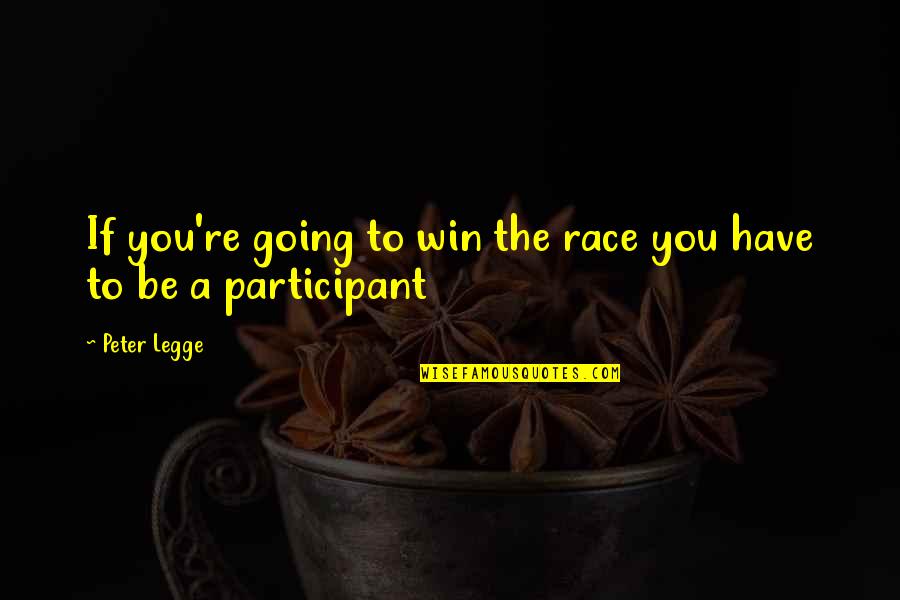 If you're going to win the race you have to be a
participant
—
Peter Legge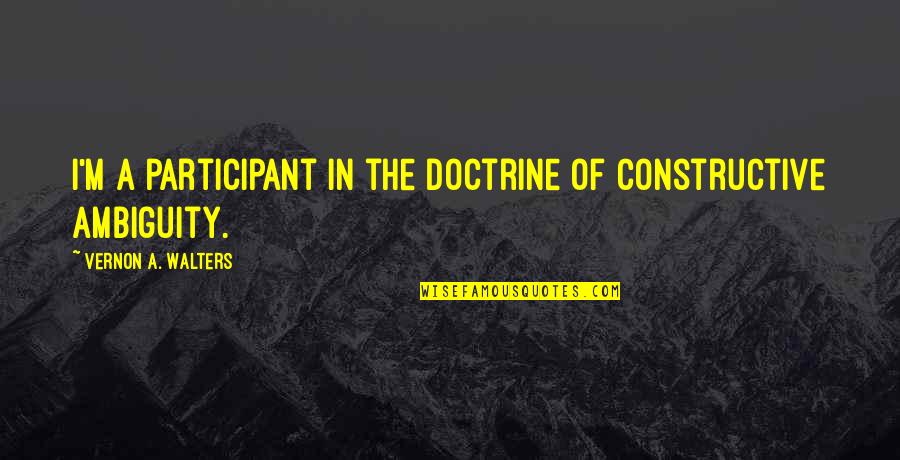 I'm a
participant
in the doctrine of constructive ambiguity. —
Vernon A. Walters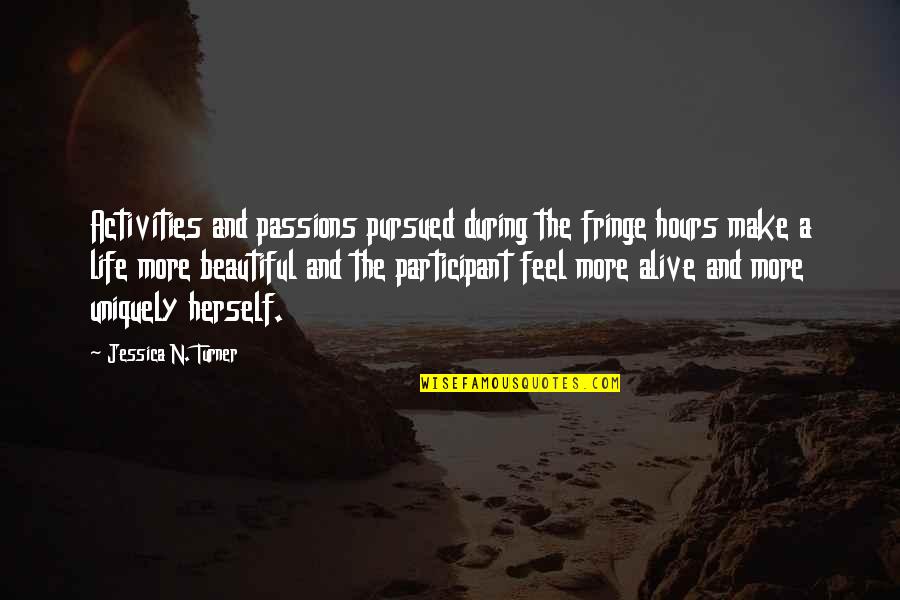 Activities and passions pursued during the fringe hours make a life more beautiful and the
participant
feel more alive and more uniquely herself. —
Jessica N. Turner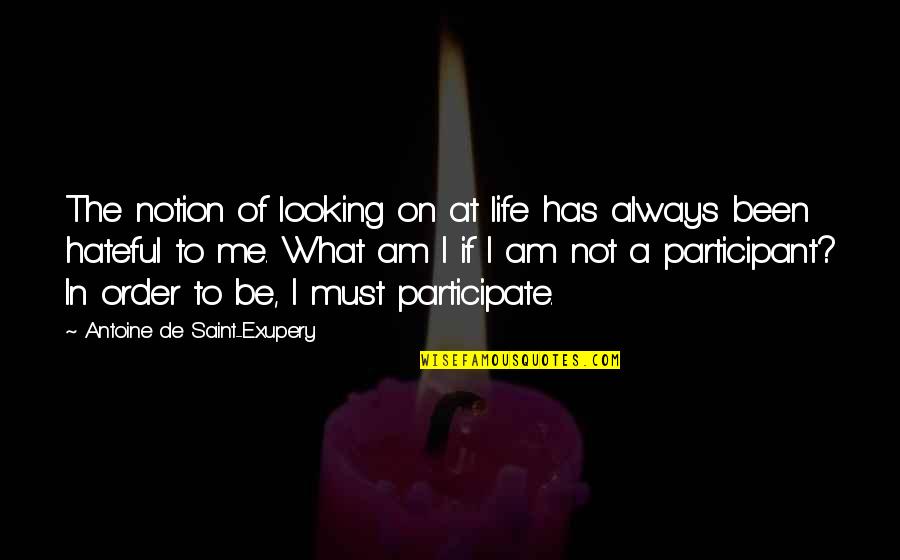 The notion of looking on at life has always been hateful to me. What am I if I am not a
participant
? In order to be, I must participate. —
Antoine De Saint-Exupery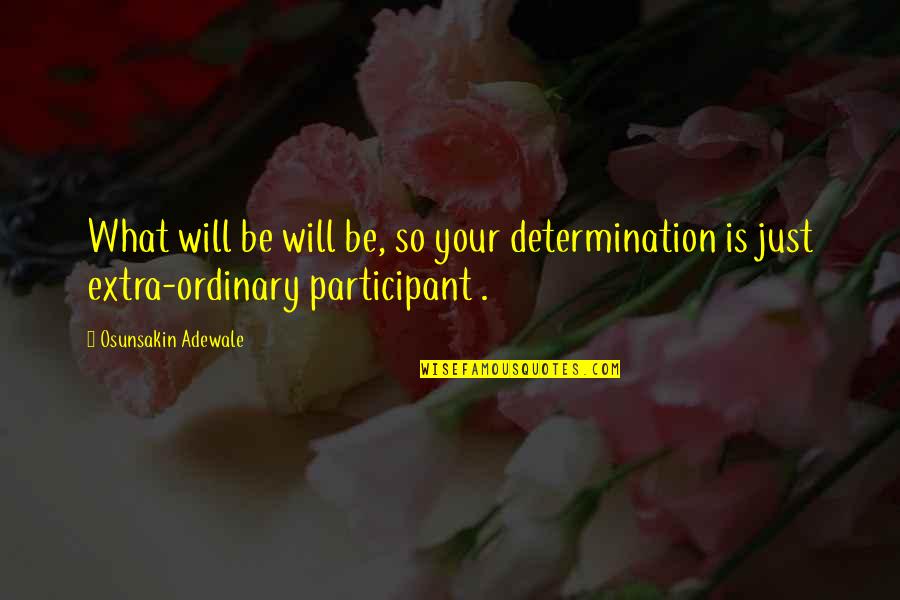 What will be will be, so your determination is just extra-ordinary
participant
. —
Osunsakin Adewale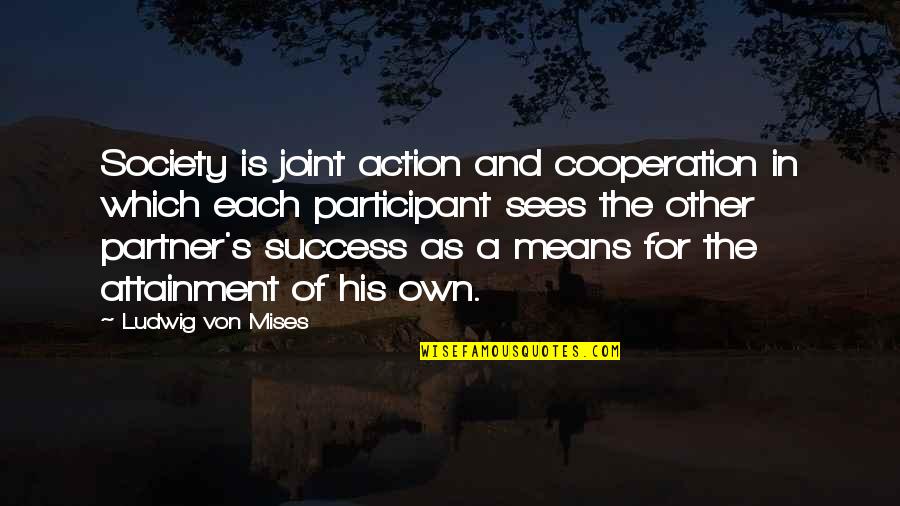 Society is joint action and cooperation in which each
participant
sees the other partner's success as a means for the attainment of his own. —
Ludwig Von Mises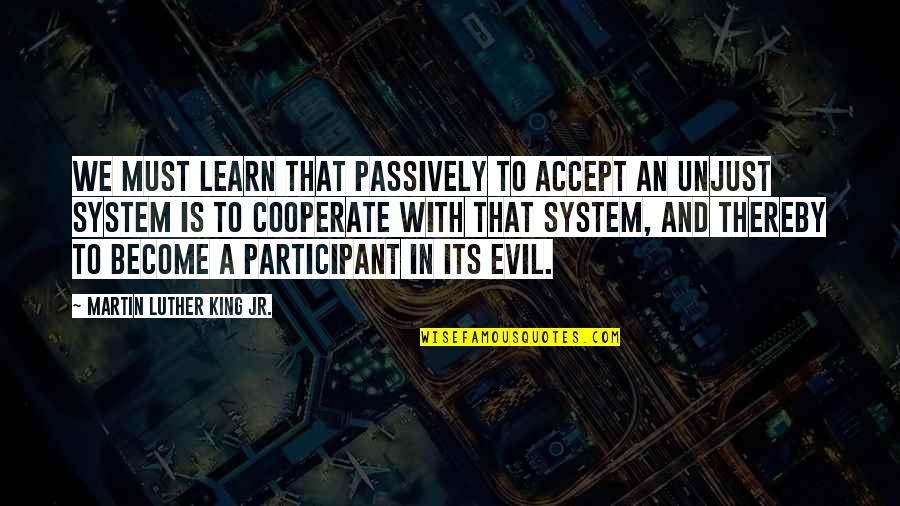 We must learn that passively to accept an unjust system is to cooperate with that system, and thereby to become a
participant
in its evil. —
Martin Luther King Jr.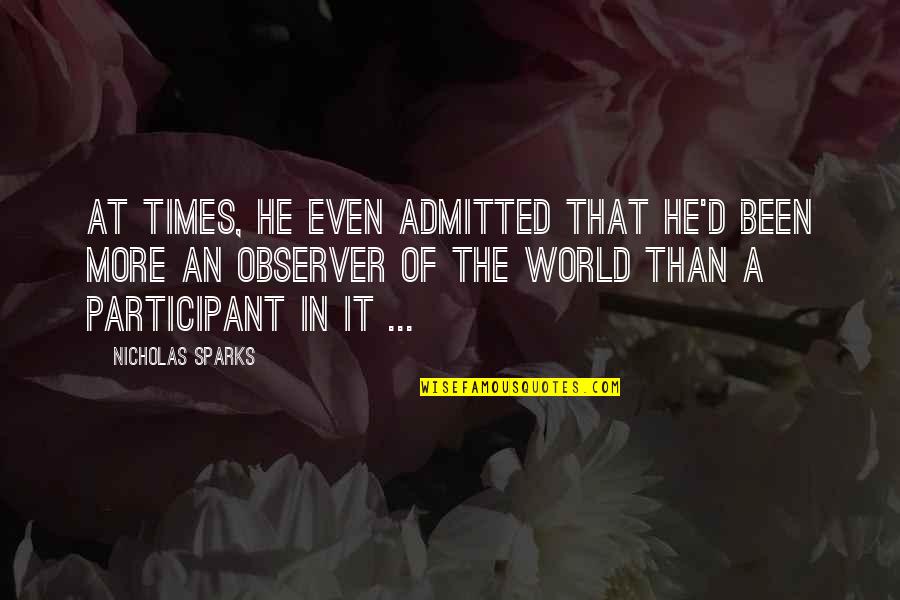 At times, he even admitted that he'd been more an observer of the world than a
participant
in it ... —
Nicholas Sparks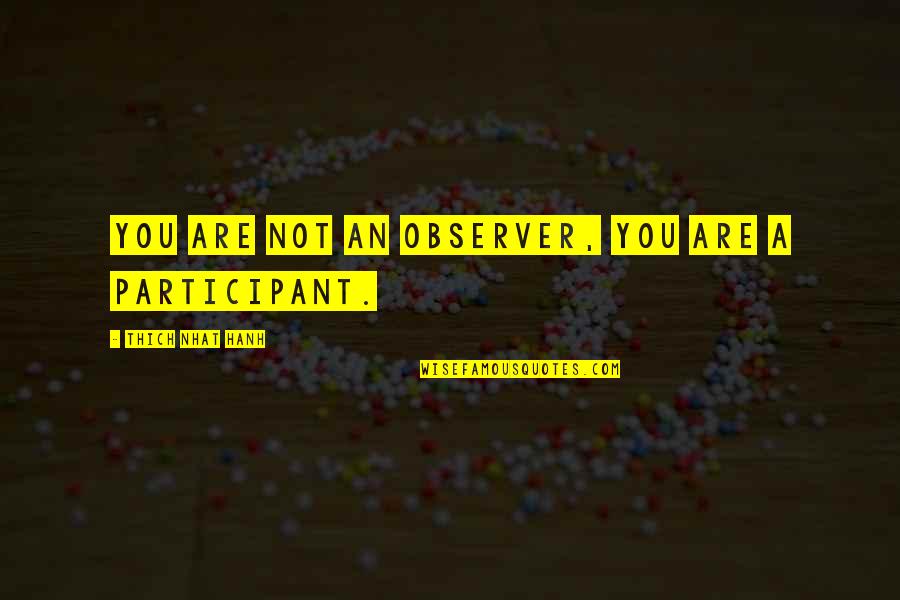 You are not an observer, you are a
participant
. —
Thich Nhat Hanh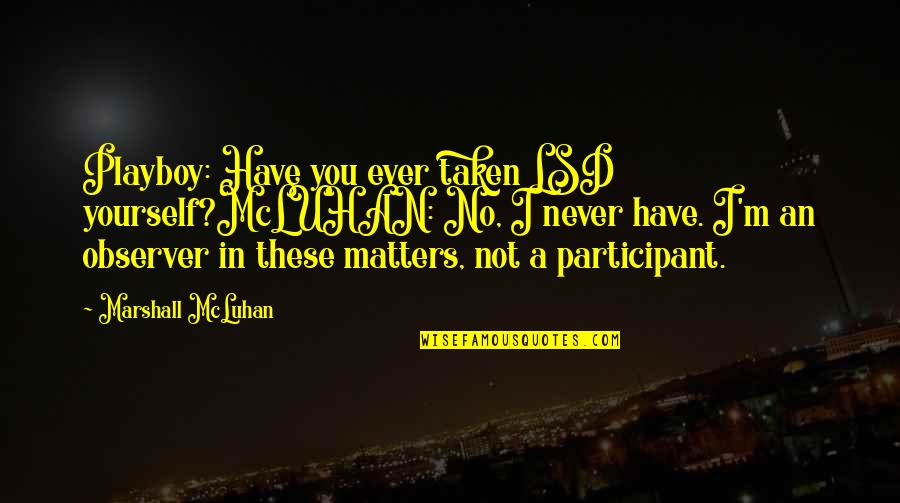 Playboy: Have you ever taken LSD yourself?
McLUHAN: No, I never have. I'm an observer in these matters, not a
participant
. —
Marshall McLuhan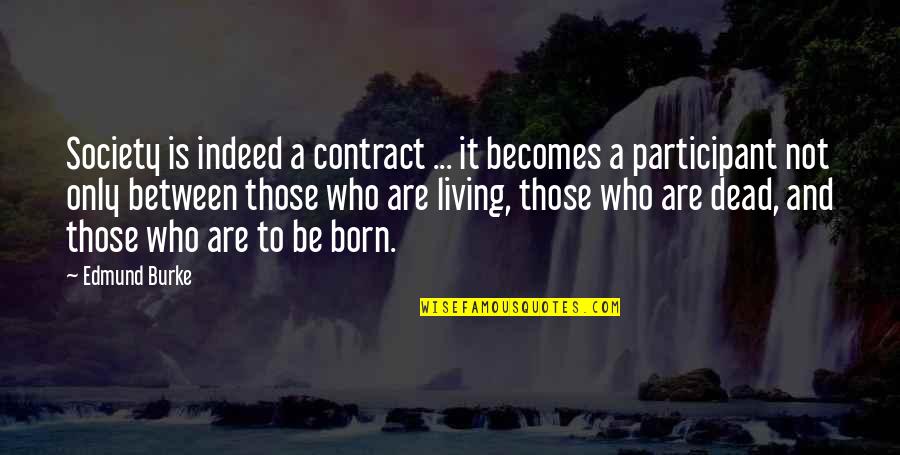 Society is indeed a contract ... it becomes a
participant
not only between those who are living, those who are dead, and those who are to be born. —
Edmund Burke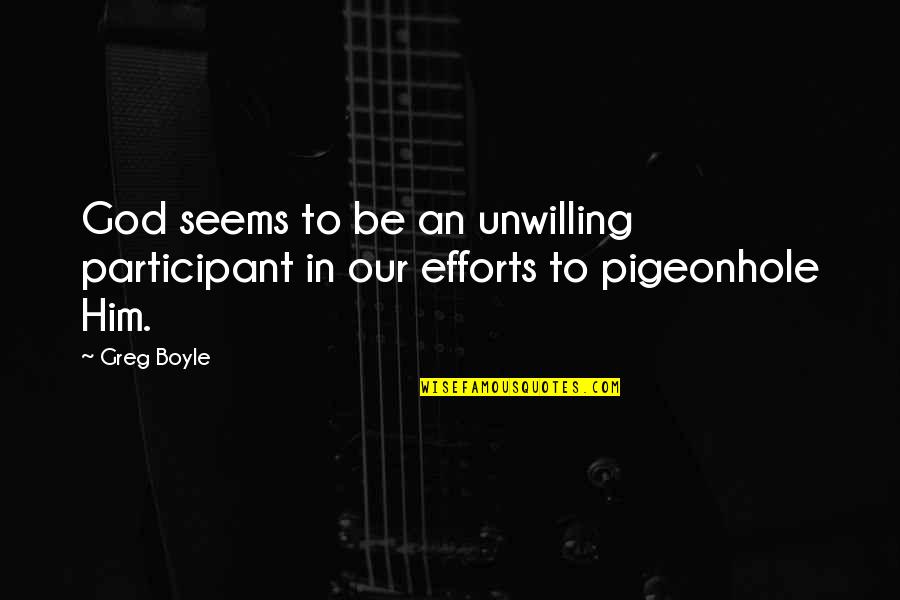 God seems to be an unwilling
participant
in our efforts to pigeonhole Him. —
Greg Boyle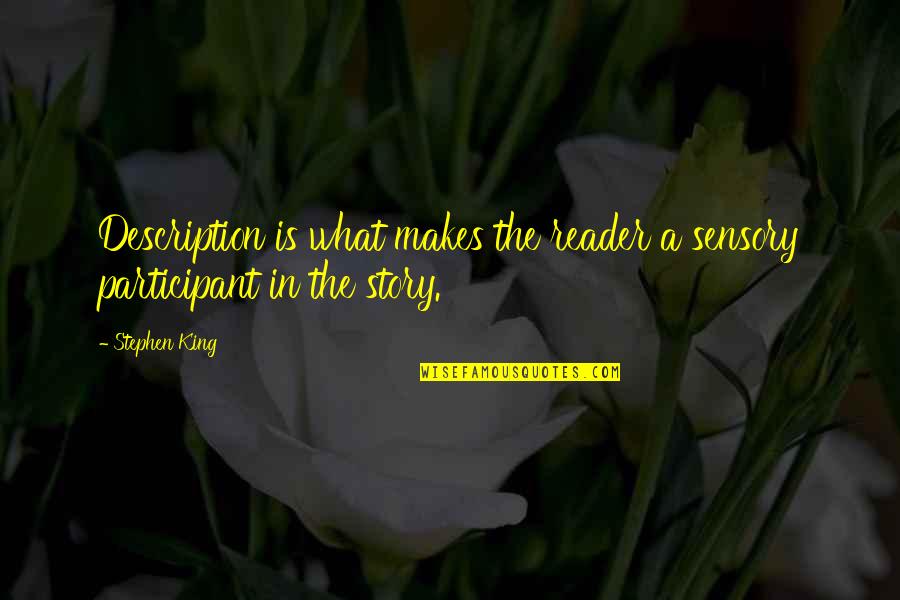 Description is what makes the reader a sensory
participant
in the story. —
Stephen King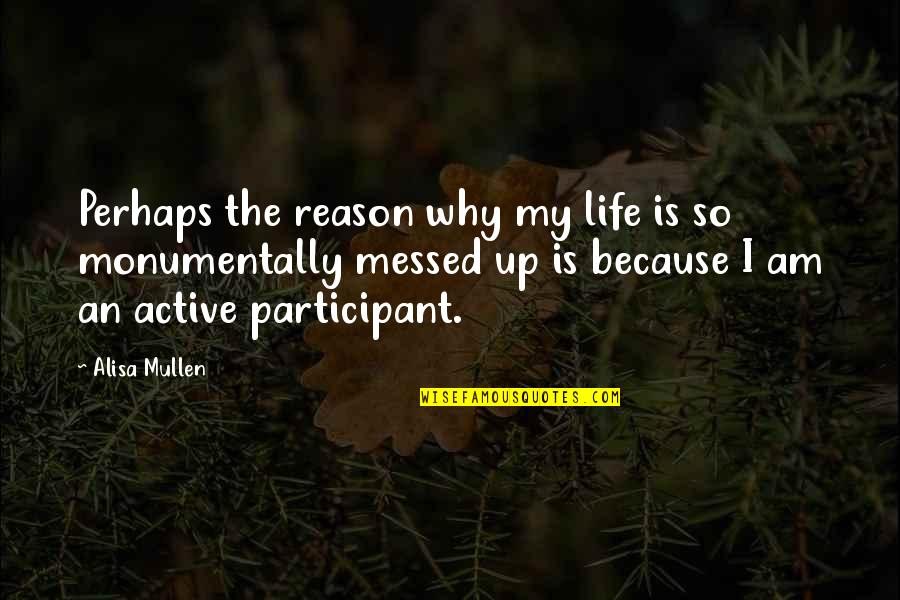 Perhaps the reason why my life is so monumentally messed up is because I am an active
participant
. —
Alisa Mullen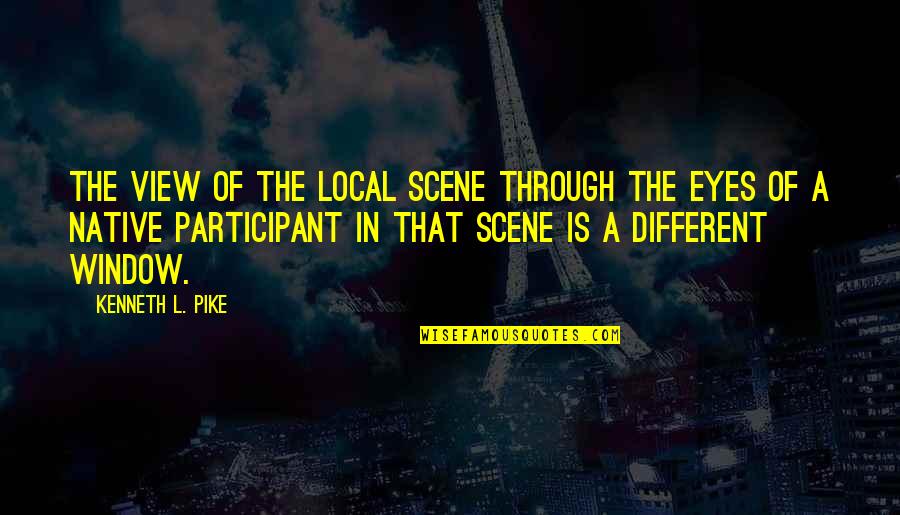 The view of the local scene through the eyes of a native
participant
in that scene is a different window. —
Kenneth L. Pike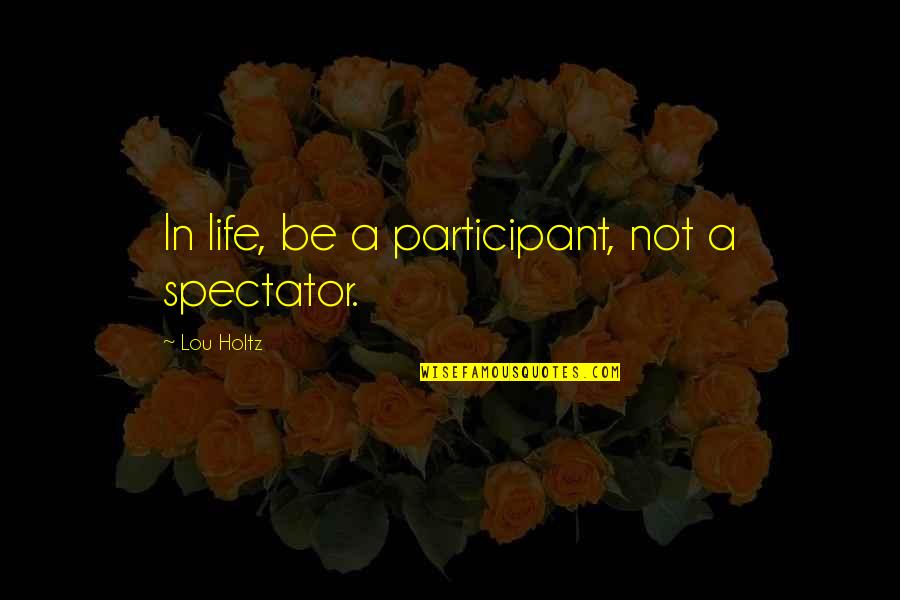 In life, be a
participant
, not a spectator. —
Lou Holtz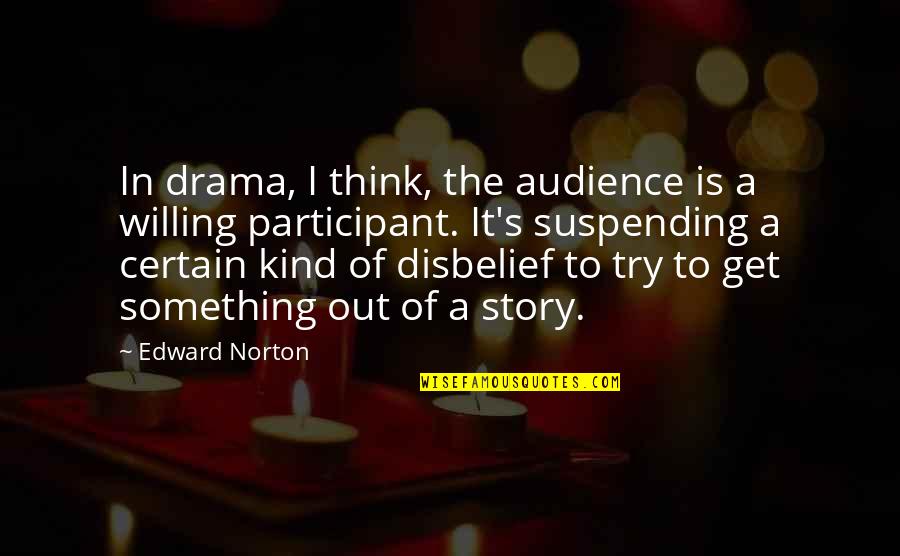 In drama, I think, the audience is a willing
participant
. It's suspending a certain kind of disbelief to try to get something out of a story. —
Edward Norton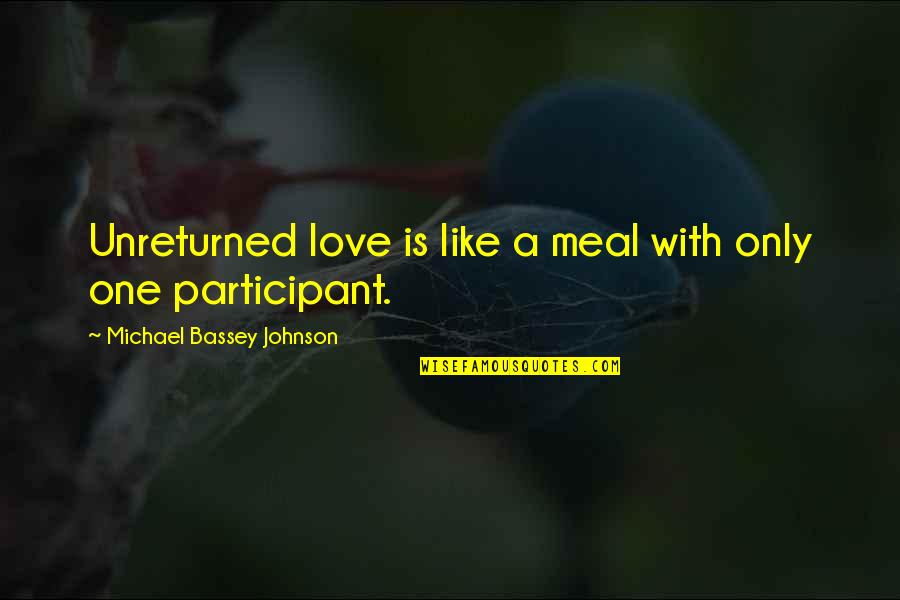 Unreturned love is like a meal with only one
participant
. —
Michael Bassey Johnson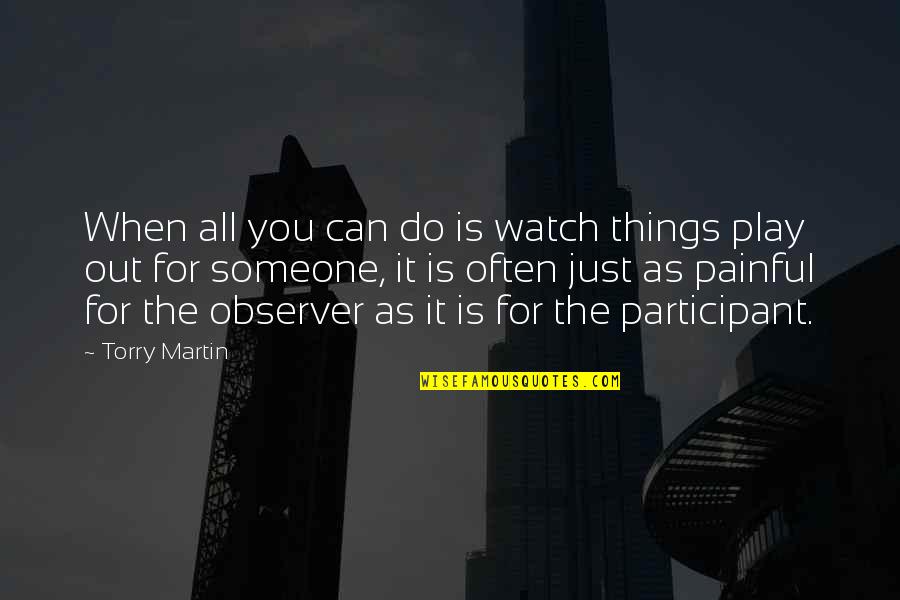 When all you can do is watch things play out for someone, it is often just as painful for the observer as it is for the
participant
. —
Torry Martin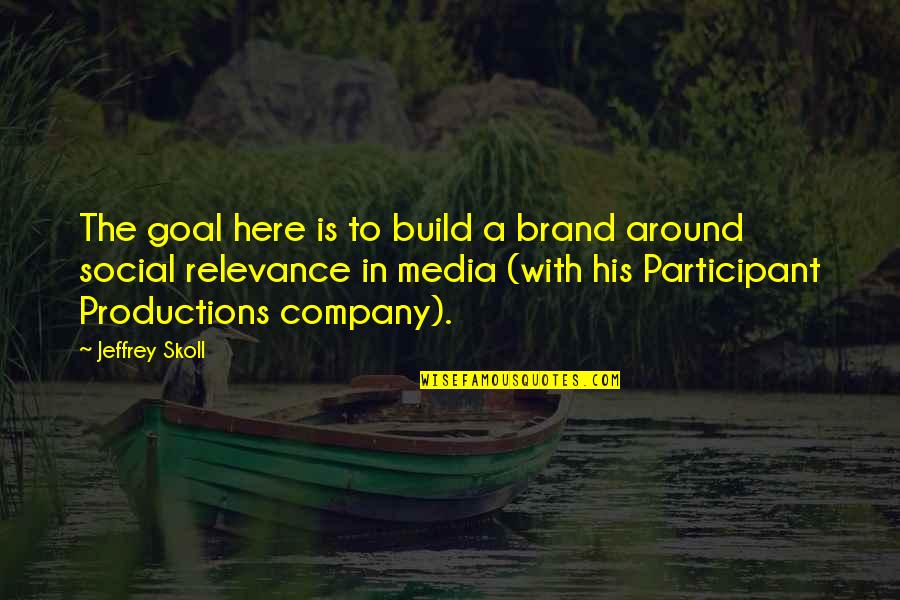 The goal here is to build a brand around social relevance in media (with his
Participant
Productions company). —
Jeffrey Skoll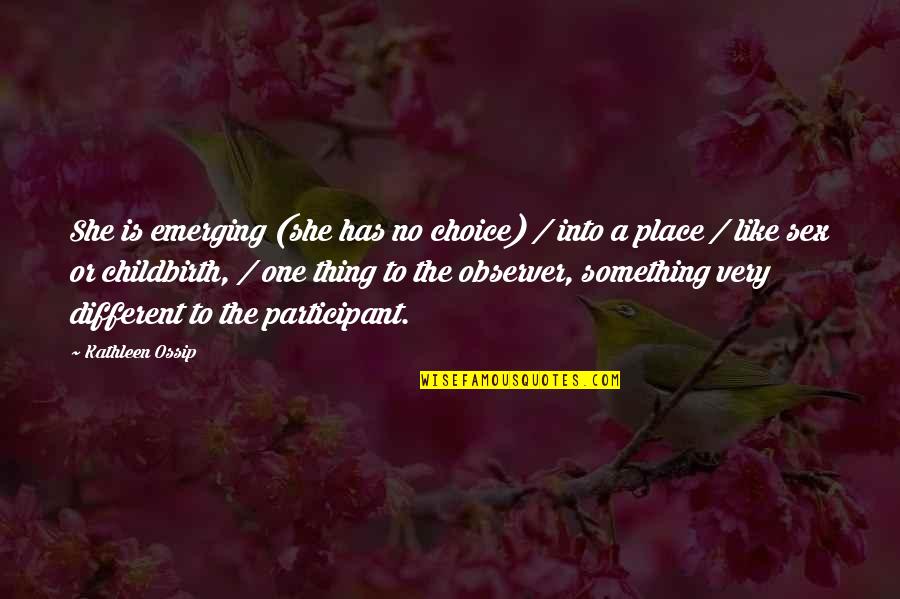 She is emerging (she has no choice) / into a place / like sex or childbirth, / one thing to the observer, something very different to the
participant
. —
Kathleen Ossip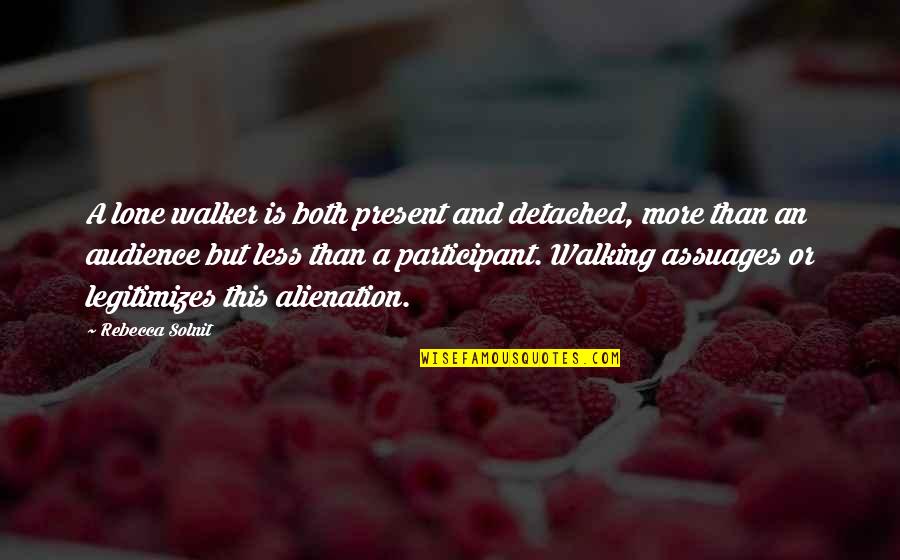 A lone walker is both present and detached, more than an audience but less than a
participant
. Walking assuages or legitimizes this alienation. —
Rebecca Solnit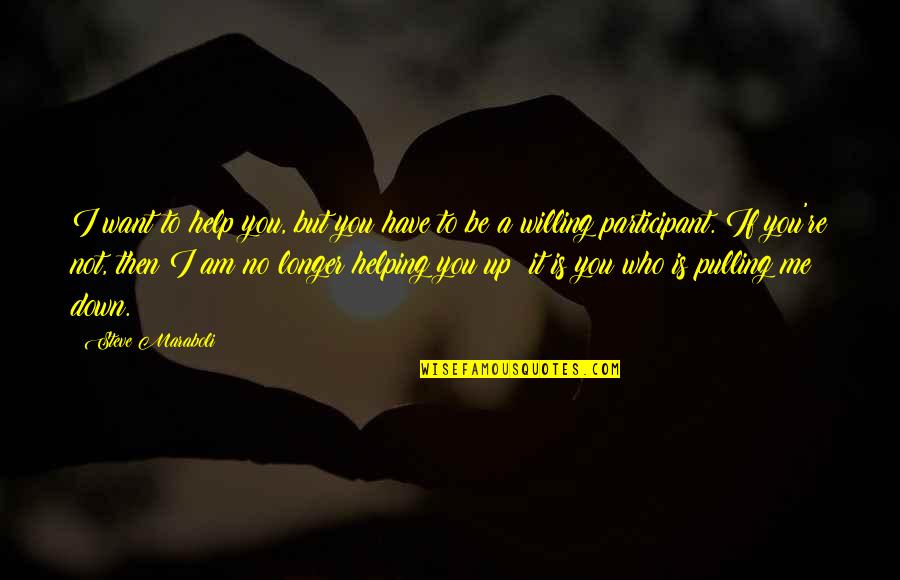 I want to help you, but you have to be a willing
participant
. If you're not, then I am no longer helping you up; it is you who is pulling me down. —
Steve Maraboli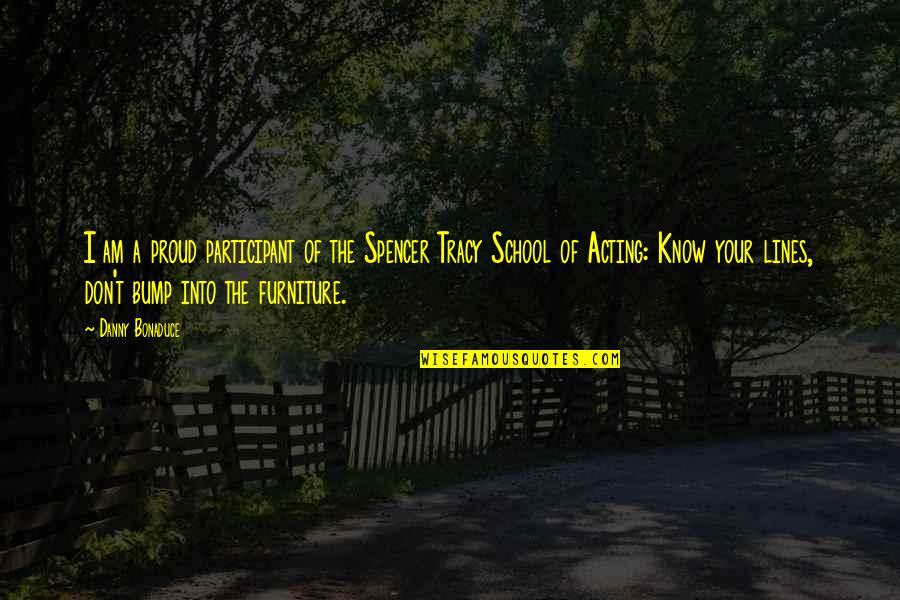 I am a proud
participant
of the Spencer Tracy School of Acting: Know your lines, don't bump into the furniture. —
Danny Bonaduce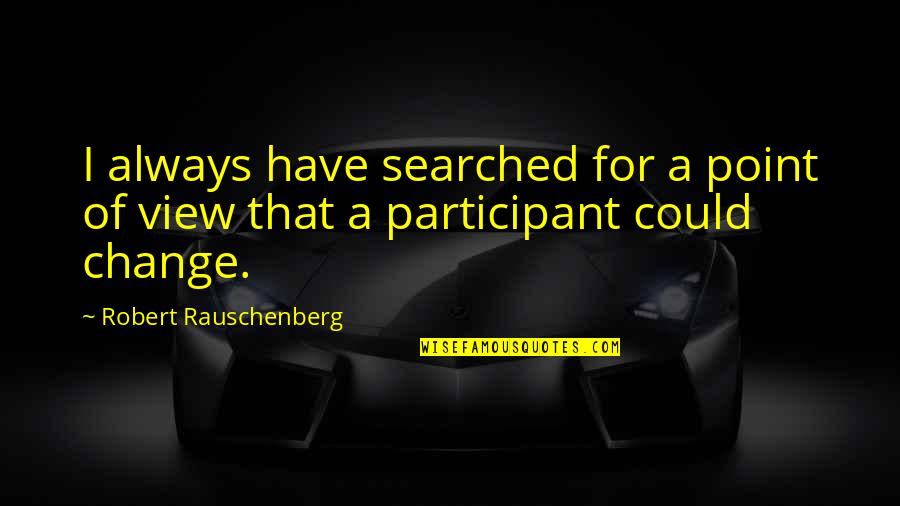 I always have searched for a point of view that a
participant
could change. —
Robert Rauschenberg